Merely minutes to prep, walk away and in a few hours enjoy the savory flavors of this delicious pork!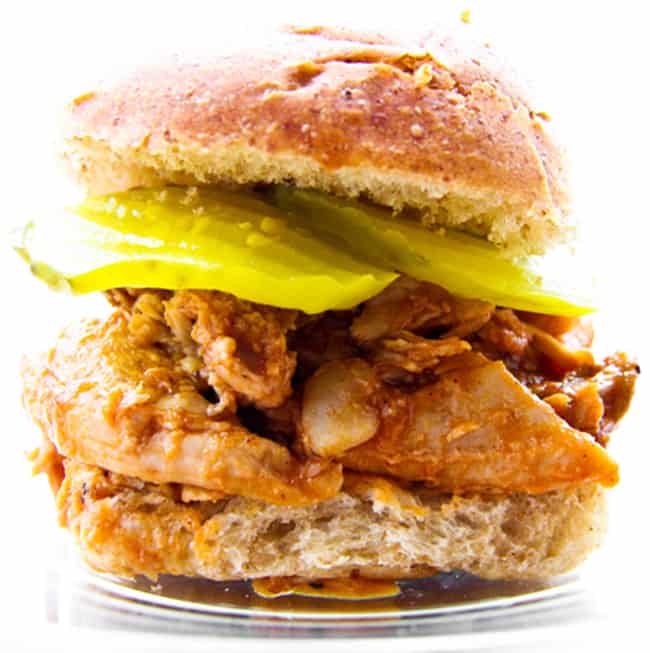 My crockpot is one of my very best friends. Most days I have way too much to accomplish and I don't have time to be slaving away in the kitchen. I am ALL about convenience and making meals with minimal effort like this and my Slow Cooker Chicken Pot Pie make my life so much easier! This recipe requires mere minutes of preparation on my end. The crockpot (or slow cooker, or whatever you wish to call it) does the rest! Another thing I love about this recipe is that it allows plenty of room for turning up the heat. Anything that can be made spicy scores points for this girl!
Place the following into a crockpot:
A boneless pork roast (or butt, ribs, shoulder or tenderloin) weighing approximately 3 lbs (I used two 1.5-lb roasts)
A medium chopped onion
14-oz. can of beef broth
1/2 cup of your favorite bbq sauce (I used Famous Dave's Devil's Spit and it added a nice zing)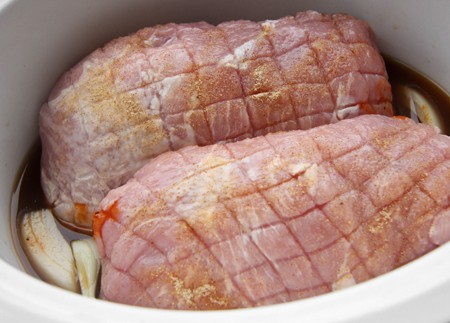 Cook in slow cooker on low for 4-6 hours.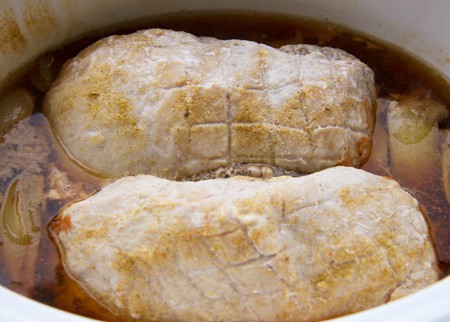 Drain the broth from the slow cooker and shred the meat using two forks. Add 1 1/2 cups bbq sauce and mix together. Heat to desired temp and serve on a bun.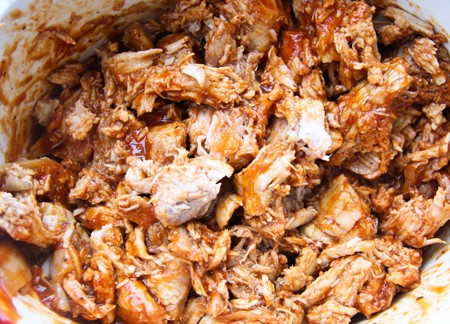 I ate this particular batch every night for four nights in a row, and it did not get tiring. I loved every bite!
Slow Cooker Pork Sandwiches
This pork is TENDER, easy, delicious and GREAT between buns!
Contributed by Megan Porta from pipandebby.com.
Published Nov 11, 2010
Serves 12
Total time:

4 hrs 25 mins

Ingredients:
3-lb. pork roast
1 medium onion, chopped
1 14-oz. can beef broth
2 cups bbq sauce
Instructions:
Combine beef broth, onion and ½ cup bbq sauce in a slow cooker. Add pork.
Cook on low heat for 4-6 hours, or until meat is cooked through. Drain the broth and shred the meat using two forks. Add 1 ½ cups bbq sauce and mix together. Heat to desired serving temp.