This is Week #2 of my 2011 cooking challenge! All recipes created for this challenge come from the Food & Wine Annual Cookbook 2010.
This recipe was awesome. I considered telling you how awesome I thought it was, but I won't do that. It's a bit embarrassing. Let's just say I can eat a lot when I want to. I remember my mom always saying that when I was younger, and even sometimes now when I see her. "You sure can eat a lot." Thanks, Mom! It's true, though. I can.
I have a feeling there will be a handful of recipes that I make for this challenge that I won't love and that I won't recommend, but this was not one of them. This was, again, awesome. I'm getting repetitive, sorry.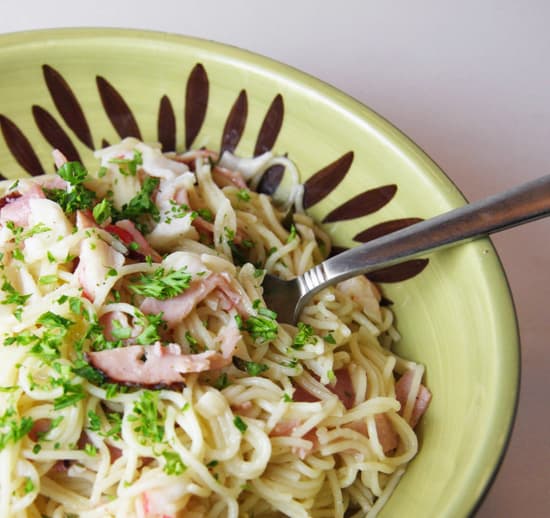 Start out by cutting 2 slices of ham into strips. (I used 3 slices because I have a slight love affair with ham.)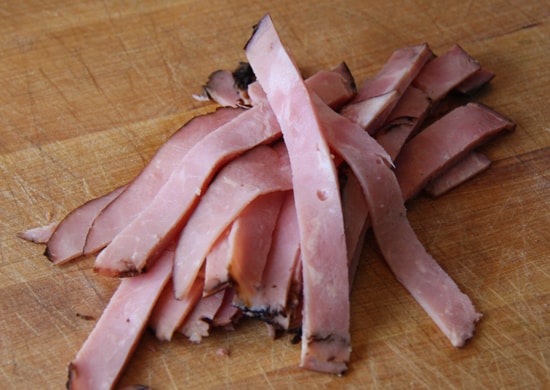 Slice enough shallots to fill 1/2 cup (or slice a few green onions if you forget to buy shallots).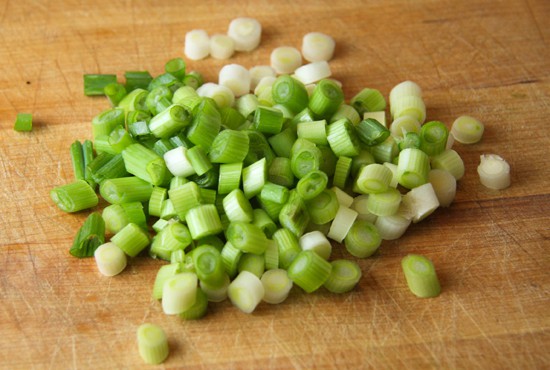 Grab a deep skillet and heat 1 tablespoon of extra virgin olive oil. Add the ham and cook over medium heat, tossing, until hot. Using tongs is helpful.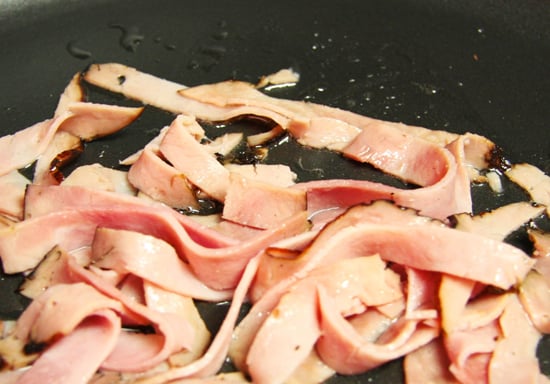 Transfer the ham to a plate.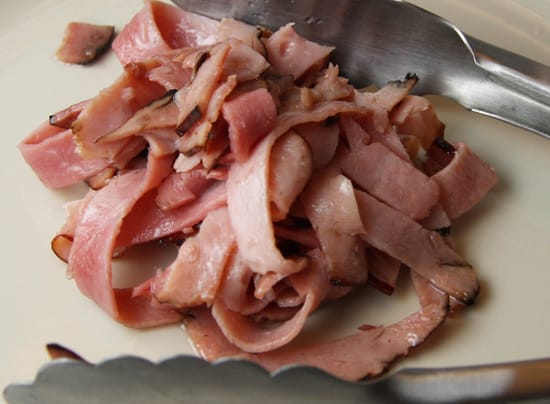 Melt 1 tablespoon of butter in the skillet.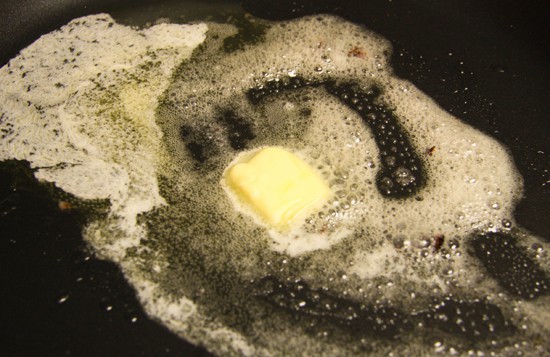 Add the shallots (or green onions) and cook over medium heat until they are softened, about 4 minutes.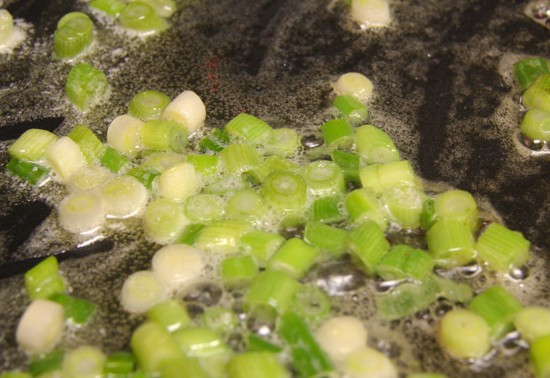 Add 1 clove of minced garlic and cook until fragrant. Add 3/4 cup of dry white wine and boil until it is reduced by half, about 2 minutes.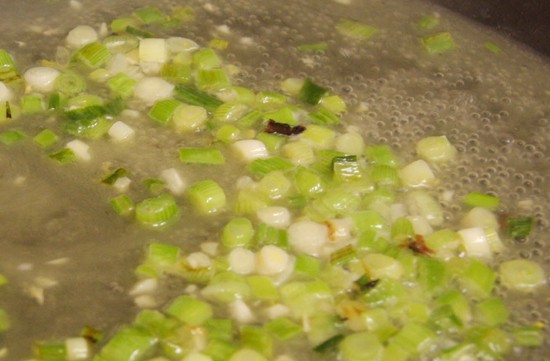 Chop 1/2 pound of crab meat.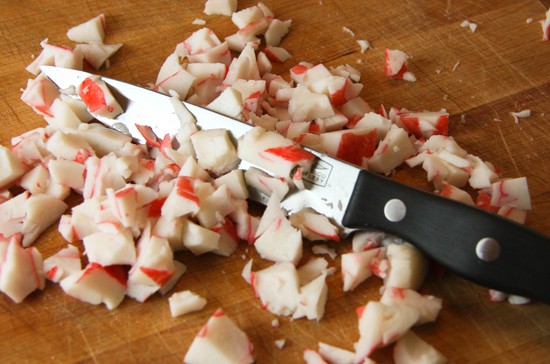 Add the crabmeat to the skillet, along with 1 1/2 teaspoons of thyme. Toss until hot.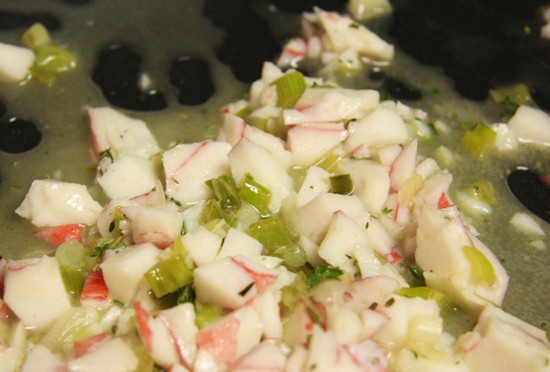 Cook 1/2 pound of angel hair pasta in a large pot of boiling water until al dente. Drain pasta, reserving 2/3 cup of the cooking water. Don't accidentally dip your finger into the boiling water like some people might do.
Add the ham, pasta, reserved cooking water and 2 tablespoons of butter to the skillet and toss until hot. Season with salt and pepper.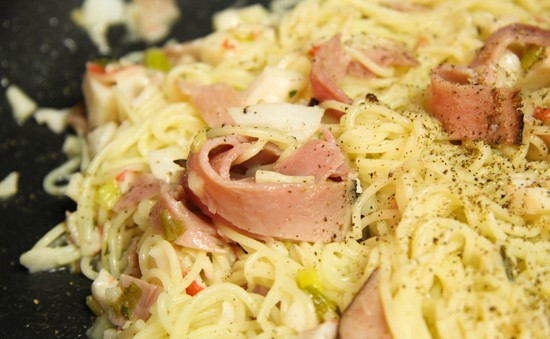 Garnish with fresh, chopped parsley. I hope you enjoy this as much as I did!