A recipe too good to walk away from! These ingredients make resisting IMPOSSIBLE!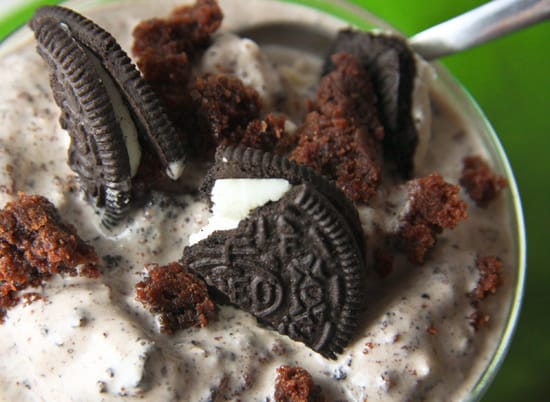 My relationship with ice cream is complicated. Most of the time I avoid it as if I might contract a terrible disease by being within 50 feet of it. I shun it at the grocery store, on my way down the frozen foods aisle as I head toward the edamame. Not even a glance in its direction. It's comparable to refusing to acknowledge someone after an ugly break-up. It's too tempting and scary all at once, so it's best to feign disinterest.
Then there are those times when I become weak. Weak = pregnant or supremely stressed. I not only allow ice cream back into my life, but I shower love upon it, letting it know how sorry I am to have been so cold. I truly love you, Ice Cream! I'll never leave again! But my friend has a wounded heart. I've caused too much pain, too many times.
And so it goes, this dysfunctional yet functional relationship that I love to hate. Recently I found myself in a weak state (stressed, not pregnant) and thought it would be a great idea to make my very own ice cream concoction. I call it Cookies 'n Cream Brownie Chunk Ice Cream. Could anything sound more wonderful? And it was wonderful. I'm now back in the state of ignoring my delicious companion, but our recent stint certainly was good while it lasted.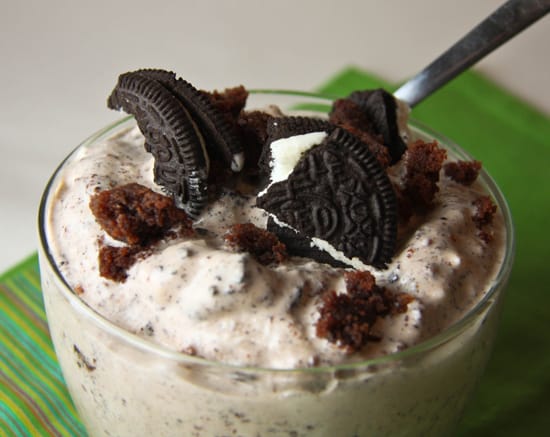 Here's what I did. I threw my brownie scraps from this recipe into a bowl along with:
3/4 of a half gallon container of vanilla ice cream
12 crumbled Oreo cookies
1/3 cup of vanilla buttercream frosting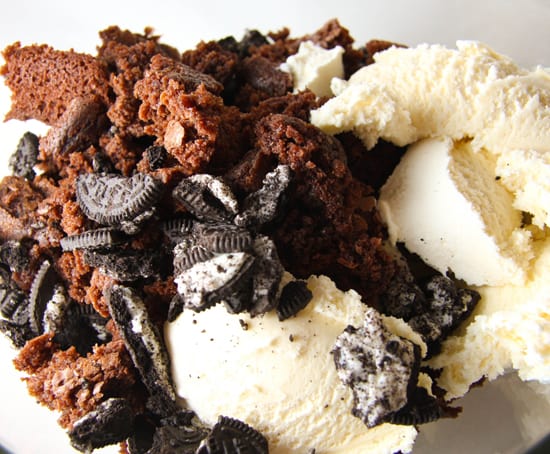 I tried to talk myself into walking away, but I was too weak. Instead, I stirred.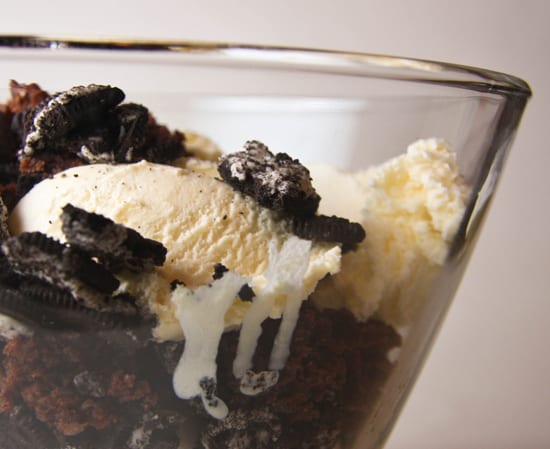 And I let all of the sinful ingredients mingle with one another.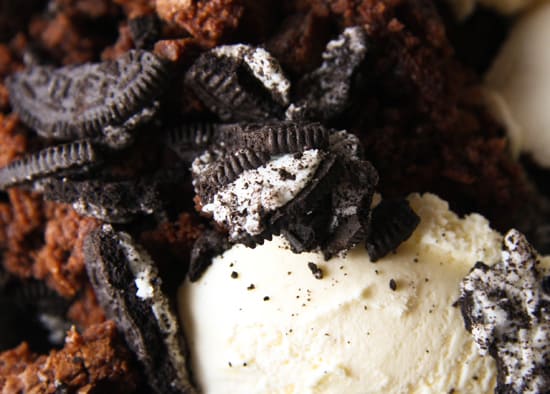 Then I scooped myself a giant bowl and indulged, momentarily free of guilt.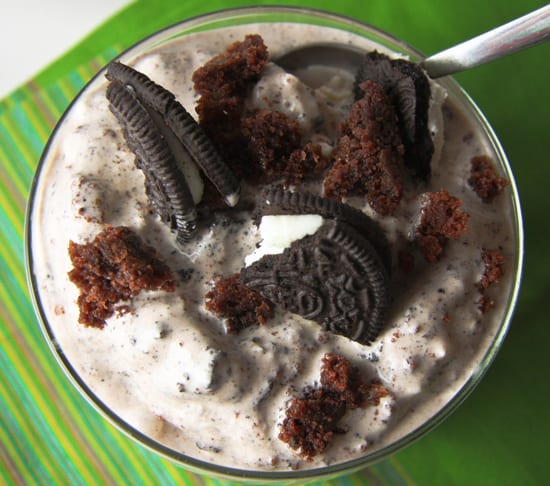 Thankfully, stress comes and goes. Imagine how much trouble I was in when I was pregnant. I wouldn't let my husband take a picture of the inside of our freezer because it was really. really. embarrassing.
Cookies 'n Cream Brownie Chunk Ice Cream
Ingredients too good to resist!
Contributed by Megan Porta from pipandebby.com.
Published Mar 22, 2011
Serves: 10
Total time:

10 mins

Ingredients:
3/4 of a half gallon container of vanilla ice cream
12 crumbled Orea cookies
1/3 cup of vanilla buttercream frosting
1/2 cup crumbled brownies
Instructions:
Combine all ingredients in a large bowl and gently mix together. Store in a covered container in freezer.