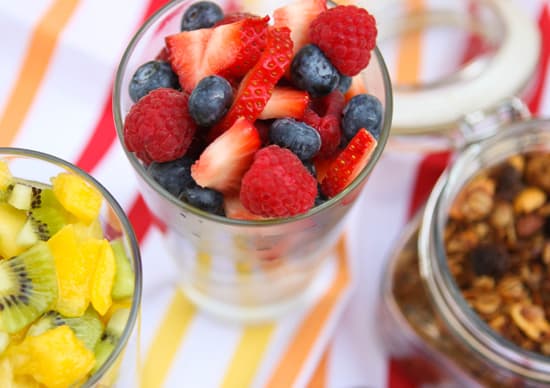 Do you ever take a series of photos of a particular food and forget that you took them? Only to find them, weeks later, screaming out to you from Lightroom? That's exactly what I did to these parfaits. And I feel terrible because they were delicious. I hope they can find it in their crunchy, creamy, fruity hearts to forgive me.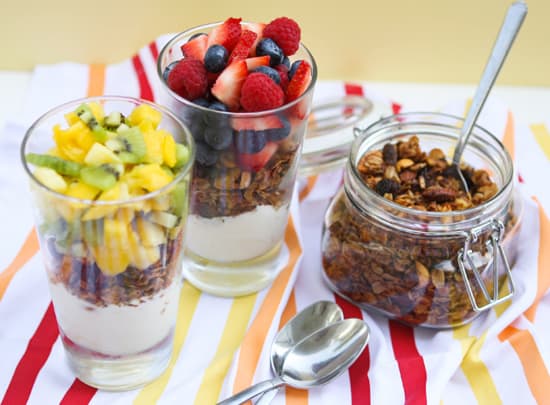 I had made this delicious granola as one of my challenge recipes, and knew that I wanted to throw it together with some other ingredients to create some sort of parfait. I pondered these parfaits in my sleep. I do that every so often. Ponder food in my sleep.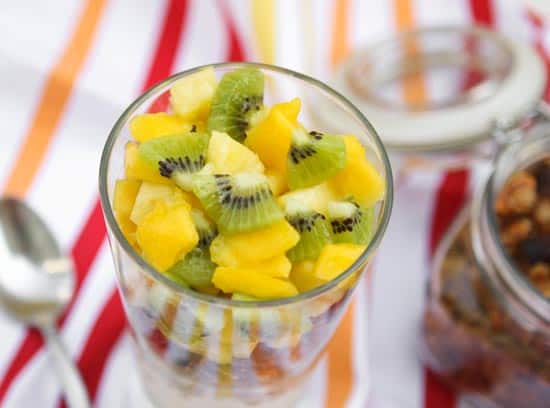 Here's what I did.
I purchased two of those convenient little 6-oz. containers of Greek yogurt and mixed about a tablespoon of honey in each container.
I put the yogurt-honey mixtures into the bottoms of two separate tall glasses.
I put a few spoonfuls of granola on top of the yogurt.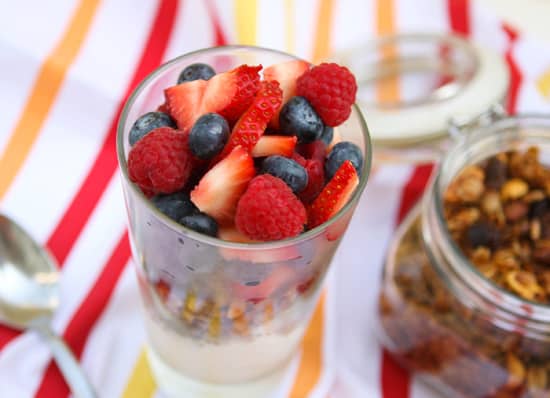 For the top layer of one parfait, I mixed together:
1 kiwi fruit, chopped
1/2 of a mango, chopped
1 pineapple slice, chopped
For the top layer of the other parfait, I mixed together:
4 strawberries, sliced
1/4 cup of blueberries
1/4 cup of raspberries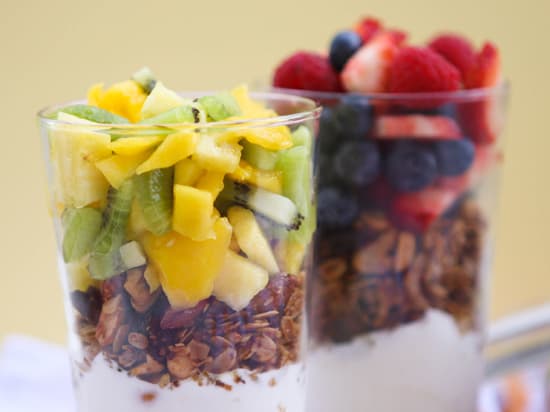 Easy, delicious breakfast served! Just like that.