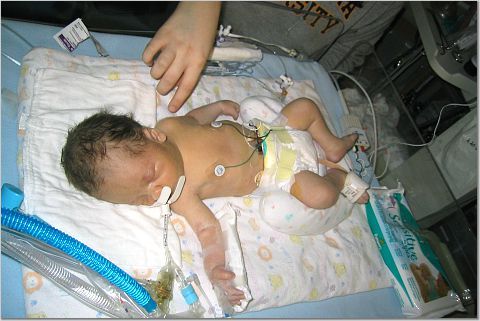 A massive winter storm had just dumped a few feet of snow over the Twin Cities. Our firstborn was a few days old and slept in a tiny NICU bed at Minneapolis Children's Hospital, a breathing tube doing the work for him so his body could adjust to his abrupt new life. There were significant medical issues that we were aware of that hung over all of us like an ominous cloud. Those first days and weeks of his life were scary and uncertain. Not even the doctors knew what to expect. Every child is different, they told us.
In 2007, Children's had limited accommodations for parents. We were able to score a "parent sleep room" the first few nights after Elijah's birth, but on day three we had nowhere to sleep in the vicinity of our precious new babe who was fighting for his life. We lived thirty miles away from the hospital, an hour-long drive through the newly fallen snow. Being that far from our son, thousands of feet of snow separating us, was not an option for me. Our only feasible option was to find a hotel.
Dan pushed me in my post-surgical wheelchair into the frigid outdoors so we could board the bus that would shuttle us to our expensive hotel room. Wheelchair wheels on packed snow, we learned, is exactly the opposite of ice skates on ice. After just about face-planting in the snow, I became angry that I had to leave my son. My near-fall off the wheelchair felt like the world screaming at me to GET BACK INSIDE. Every inch of me yearned to be close to my precious boy. But Dan and I needed rest and this was our only option.
We survived this torturous routine for the following few scary and uncertain weeks, as well as after various surgeries littered throughout the years that followed. We were always relieved on those nights when we could be close to our boy in the hospital, even if it meant sleeping on a gurney in the Emergency Department (this really happened). The nights we had to leave him in the hospital were just as painful, I imagine, as having my heart ripped right out of my chest. My heart physically hurt on the nights I had to be away from him.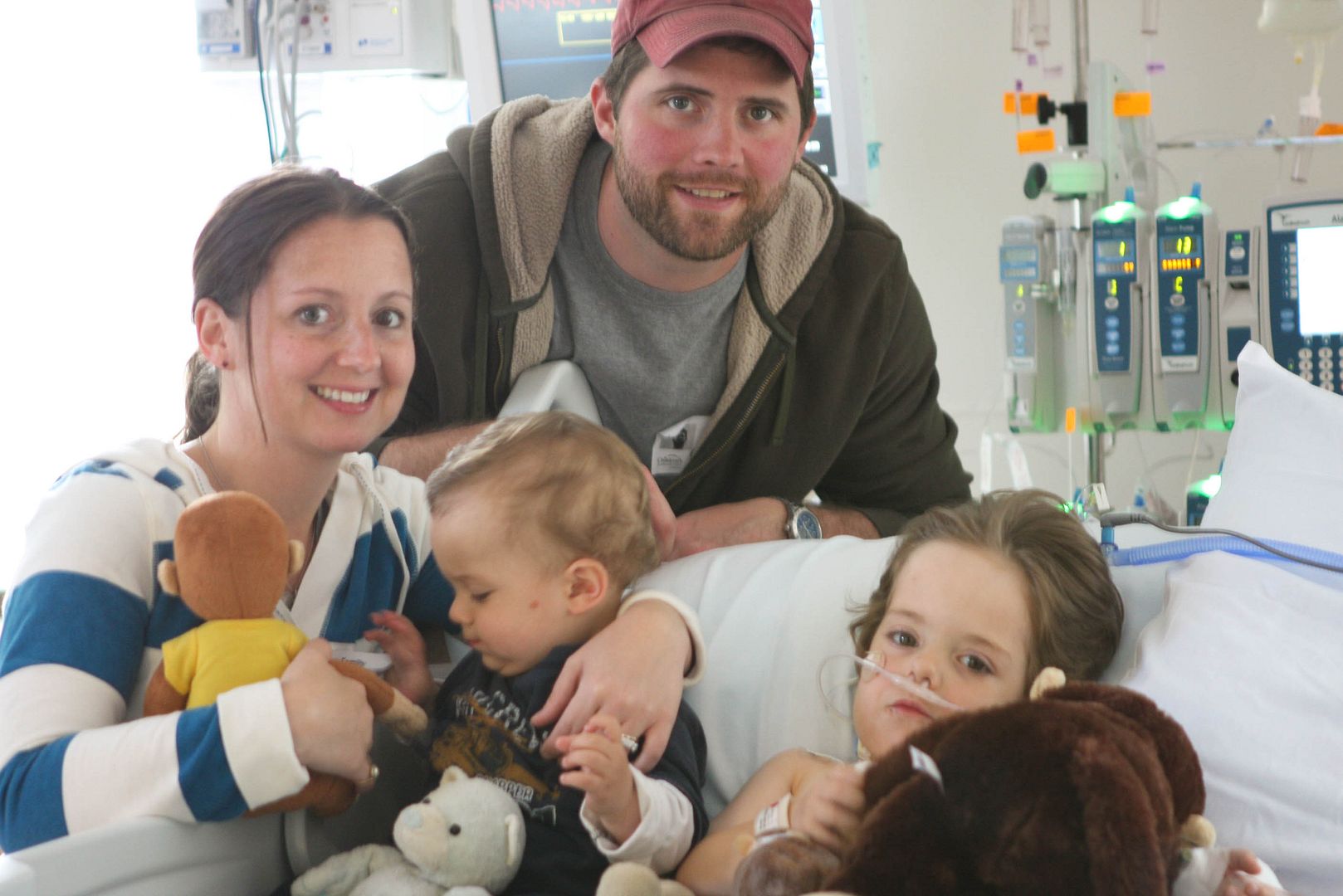 Elijah hadn't required an overnight stay at the hospital for about a year when we checked him in for one of the biggest surgeries of his little life at the age of four. Children's Hospital had done some amazing renovations right around this time, so we were thrilled to learn that Ronald McDonald House Charities® was right there within the hospital walls. Not only would we have a bed to sleep in at night, we could nap there during the day, as well (this hadn't been an option with the sleep rooms). This seemed more luxurious than anything my tired brain could dream up. If you've ever spent a day in a hospital you know what I mean when I say it is depleting and exhausting beyond anything words could explain, especially when a sick child is involved.
The first time I walked into our room at RMHC® I felt like I had just won a million bucks. The room was so wonderfully quiet. The bed was more comfortable than a thousand feathery pillows being carried by a choir of angels. The sleep I got in that room was restorative and restful. Most importantly, Dan and I were able to be close to our son who had just endured a major operation. Nothing, I'm telling you, nothing, would have helped me sleep better than just knowing Elijah was near me, in a nearby bed.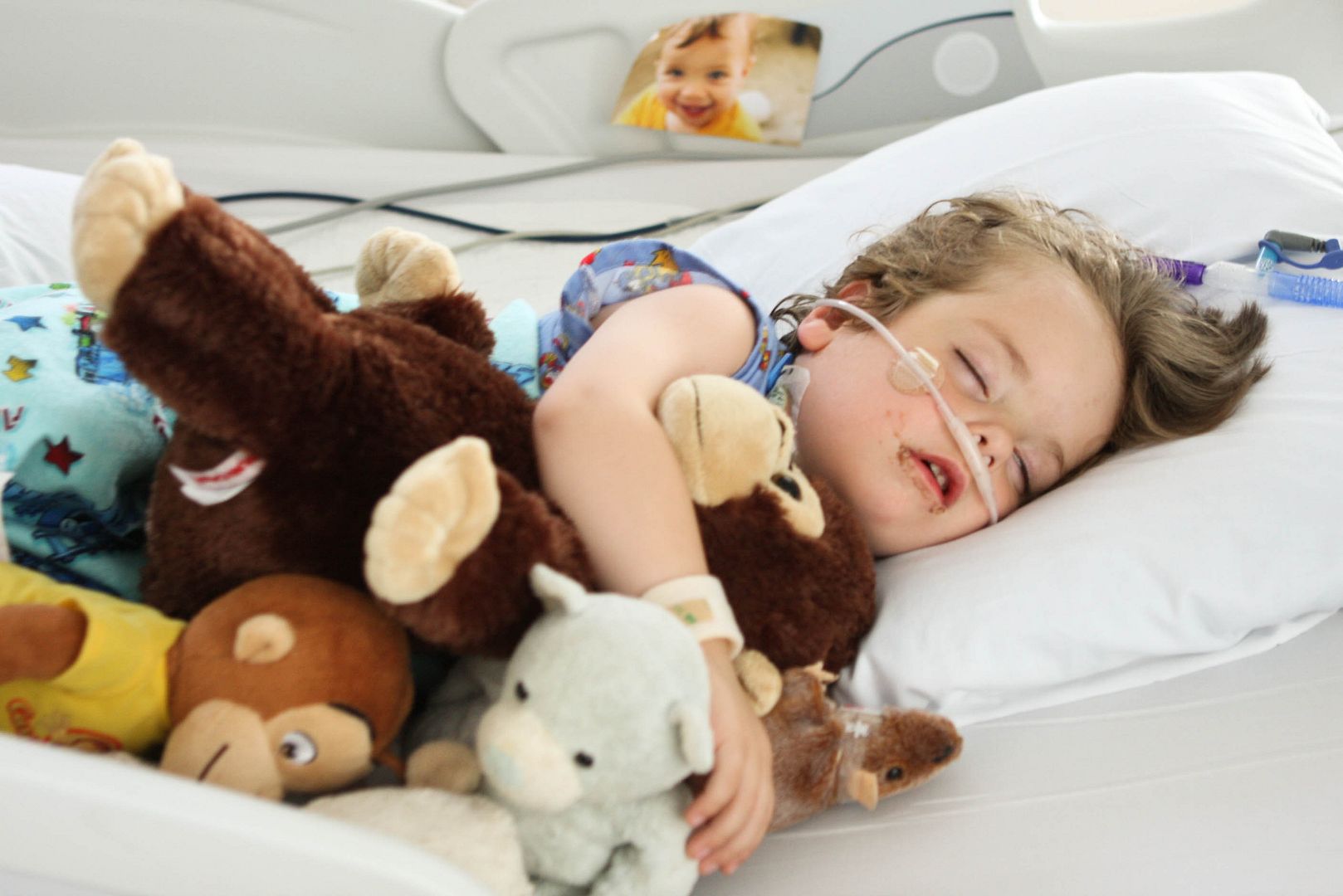 Ronald McDonald House Charities® helps families in unspeakable ways, and we are beyond grateful that we have been able to experience this firsthand. Free meals, comfortable accommodations and most importantly being close to our sick and recovering boy were all invaluable gifts during a scary time. There is literally no better way to help tired, scared parents than to provide them with food and restful sleep, all while being in close proximity to their child.
Because of what they did for us, we are excited to be on the giving end of Ronald McDonald House Charities®. Groups can sign up to provide and/or cook meals for hospital-bound families and donations help keep families together when a child gets sick or hurt and requires hospitalization. This organization is incredible. We are grateful for Ronald McDonald House Charities® and the many people who help keep it going through their compassion and generosity! Click here to donate to Ronald McDonald House Charities®.