Hello friends!
I cannot believe how quickly the first quarter of the year went. I think the never-ending winter must've created a weird time warp of sorts. Here we are, nearly into May, snow finally melting. Whether you are a long-time reader or you've just discovered Pip and Ebby, WELCOME. I am so happy you're here and reading these words. 2018 is off to an incredible beginning! I'd love to share a little about what has been going on and goals I have for the rest of the year.
UPDATES
Last quarter, my most popular posts were (in this order):
Chili
Meatloaf
Goulash
Hot Ham and Cheese Sandwiches
Loaded Veggie Salad with Chickpeas and Black Beans
Slow Cooker Chicken Pot Pie
Caprese Pasta Salad
Pickle Rollups
Sauteed Cabbage
The top three favorites steadfastly remain comfort food (this usually sticks throughout the entire year), but we're starting to get into salads and summery food, too.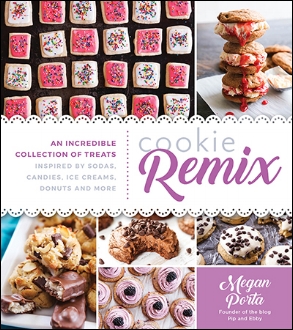 Q1 2018 brought the release of my first cookbook, Cookie Remix. It has been so much fun to share this book with all of you. I love hearing about the cookies you guys are making from the book! If you have a copy of Cookie Remix and love it, please consider leaving a review on Amazon!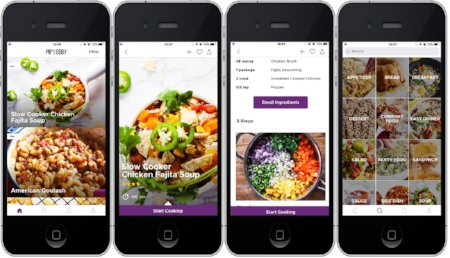 The (FREE!) Pip and Ebby cooking app was launched last month and this project came together very quickly. I partnered with the amazingly talented team over at Side Chef to create a one-of-a-kind cooking app that people are LOVING. There really is nothing else like it out there, so if you haven't downloaded it yet please do so! It will totally change your game in the kitchen. There is currently an Instant Pot up for grabs for one lucky person who downloads the app between now and May 31, 2018. Check out this post for an overview of the app!
Earlier this month a local Twin Cities news station (KARE11) asked me to be on their Saturday morning show to demo a recipe and promote Cookie Remix. I was honored to have a few minutes on the air and it was so much fun. I'll admit that I had a little adrenaline rush for a few days after..
GOALS
Here's an update on my goals from Q1, with a few extra thrown in for this quarter:
– Connecting with my readers was one of my top priorities going into the year and I am on a roll with this! Putting myself "out there" more on Instagram and Facebook wasn't easy at first, but I've grown to love it. I have been getting to know other food bloggers and readers better and it's been fun and rewarding.
– Live videos on Facebook: Ugh. I was on a roll for a few weeks, consistently posting live baking/cooking videos, but I lost steam. Not many people were tuning in and I stopped because I felt like it was a lot of work for little reward. However! I do have a plan to get back into this, which leads me to..
– I went to an amazing conference last week and was totally inspired to jump back into creating videos by the amazing Brooke Lark. That focus will hopefully spill over into Facebook live videos and other areas.
– Instagram stories: killin' this one and I don't plan to stop!
– Cooking tips: COMING SOON!
– The Pip and Ebby Baking Group on Facebook is up and running! Keep checking in for monthly challenges and baking tips!
– I'm hoping to get another Facebook group up and running, but I'd love your feedback first! What additional type of group would you love to be a part of? Cooking tips (this is what I'm leaning toward)? Dinner ideas? Comfort food?
As always, I am always open to suggestions, ideas and feedback. Thank you for being here and I'm looking forward to another fun couple of months alongside YOU and your awesomeness!
With Love,
Megan