With the seasons changing and holidays coming up, it's time to hone your skills in making a variety of desserts you can be proud to serve family and friends. Let taste testing begin! Give yourself options with flavorful fruit desserts and deliciously sweet breads or decadent desserts and rich chocolate, caramel or vanilla flavors.


A rich creamy caramel sauce is excellent to have on hand for ice cream, baked goods, to add to drinks and so many more things! 40 Aprons shows you how to let your Instant Pot prepare a vegan and dairy free sauce.
Now you can prepare your own favorite breakfast and snack with this recipe from This Old Gal's help. Knowing what's in the food you're eating is more important than ever and tailoring a single batch of yogurt with many flavors will make the whole family happy!
Instant Pot Bread Pudding with Pecan Caramel Glaze
Not a breakfast eater? This might inspire you to enjoy getting up in the morning! Let your Instant Pot do the heavy lifting and create a delicious snack too for after school or over a cup of coffee with friends. My Forking Life sure knows how to create a delicious tempting dessert!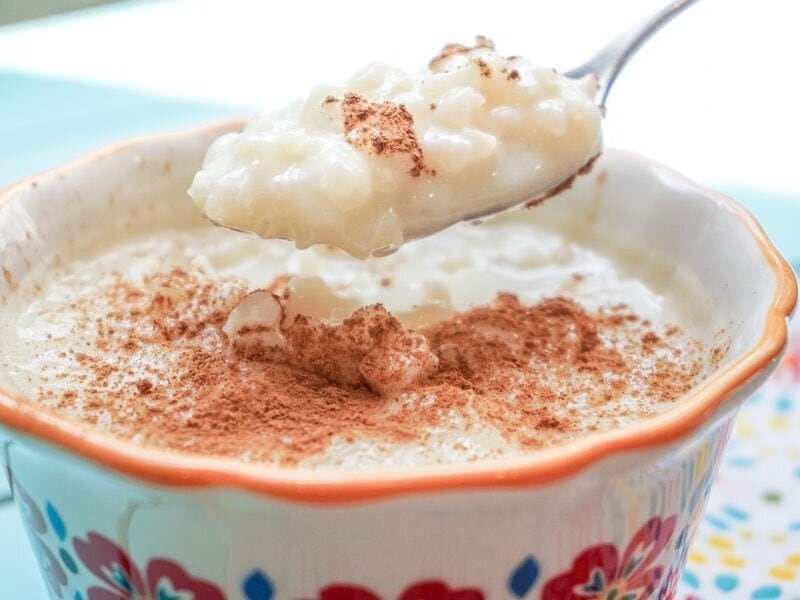 This is a recipe that turns out great and amazing or mushy/crunchy and not amazing. I love that One Happy Housewife learned from family how to prepare this well known Hispanic dessert, and made it work for the Instant Pot. She shares how she tested it multiple times and now confidently shares with us the best version.
This is a fun Christmas drink that some enjoy spiked and others just enjoy its sweet, creamy drink but we can all agree a quality eggnog is better than the cheap stuff at the store. The Foodie Eats figured out why the Instant Pot was the perfect tool for making this drink and lets you know it was amazing.
Instant Pot Banana Bread with Peanut Butter and Chocolate
I don't know too many adults and children who don't love banana bread. The Foodie Eats helps you reach a dense piece of dessert, ahem, bread or gives you the trick to keep it more moist. You can sweeten it up or keep it simple. Whether you drink yours with coffee or a glass of milk is up to you!
Blueberries are a wonderful summer treat! This cobbler is divine looking and I love a simpler version of pie to enjoy my fruits. Yummy Pot Recipes helps you use your Instant Pot to achieve desserts worthy of summer.
Layers of apples in a cake sounds pretty divine! The Soccer Mom Blog promises this amazing dessert is a set it and forget it recipe right in your Instant Pot. Sounds perfect to me! I mean, apples aren't dessert, they are here to keep us healthy, right? Right!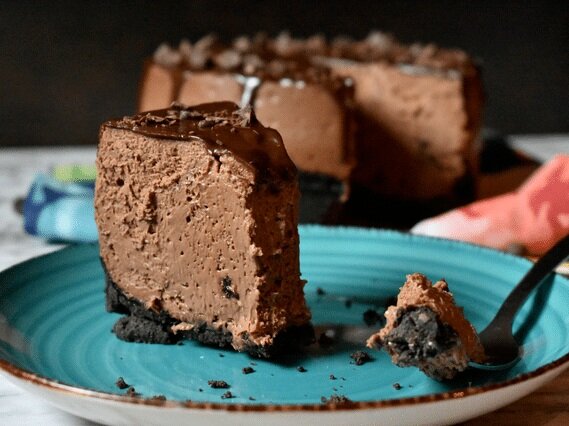 Instant Pot Death By Chocolate Cheesecake
If you're a fan of chocolate + you love cheesecake, this is a two fer deal on dessert! A dense, rich dessert is yours to make in the Instant Pot! My Heavenly Recipes will walk you through how you can make this for your friends or family (or just yourself, promise we won't judge!) and wow everyone.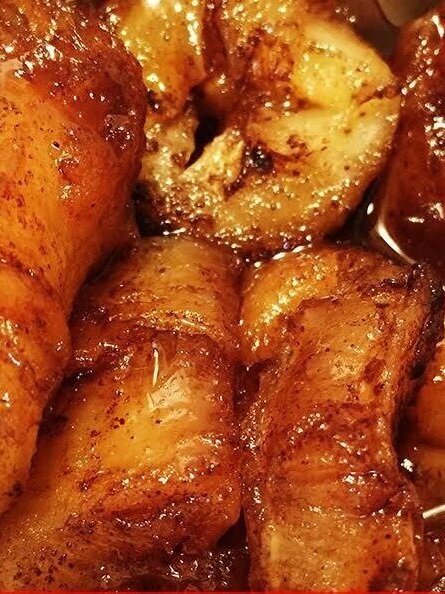 For the longest time I didn't know what this dessert was. It had an interesting name, and I knew what bananas were but didn't know what the end result turned out to be. Pressure Luck Cooking walks you through this amazing caramelized sweet dessert that is perfect with a bowl of ice cream!
One Happy Housewife shows off her Instant Pot dessert skills again with creamy, silky Flan. It's a custard like treat that comes together perfectly in this appliance. Enjoy a caramely bite!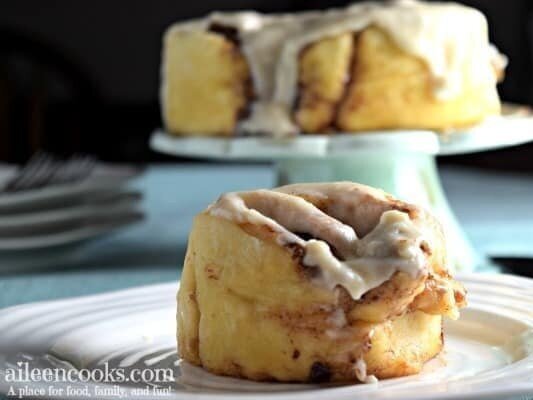 A perfectly baked cinnamon roll is a treat but learning that the Instant Pot can help you achieve a wonderful breakfast or brunch in record time, no sitting outside the oven door, anxiously waiting. Aileen Cooks promises a sweet and gooey cinnamon roll with cream cheese frosting that will be remembered!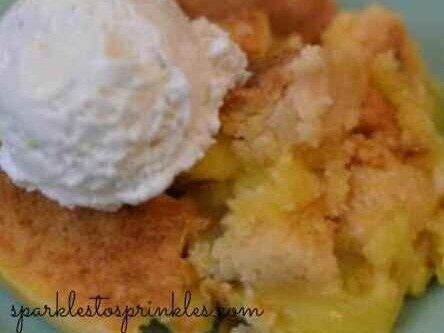 Instant Pot Lemon Cream Cheese Dump Cake
Dump cake speaks to me – it's easy, quick and gets you quicker to the end result – dessert! I definitely enjoy lemon flavors and cream cheese is always a yes. Sparkles to Sprinkles helps you achieve this cake in no time using everyone's favorite appliance. Can't wait to dig in!
Monkey bread is so delicious! Little pieces, perfect for little fingers as well as adults is a caramely bread that is baked to perfection. With the instant pot you don't have the hardenening of the caramel on top but if still bakes in it and gives you these dense delicious nuggets to munch on. You "bake" in half the time the oven needs so a perfect after school snack or a weekend breakfast! Foodnservice put together all the details in an easy recipe, so be sure to try it!
Pressure Cook Recipes helps chocolate lovers create a melt in your mouth cake that has a decadent chocolate inside. It is aesthetically pleasing as well as fulfilling a chocolate craving and could be for a fun date night as well just a fun dessert to have as a family any old day.


INTERESTED IN MORE?
If you love using your Instant Pot to do all the work on creating desserts, make sure you check out our original compilation of dessert recipes created with an Instant Pot here at Pip and Ebby. We've enjoyed the responsibility of creating and testing out these recipes for you and know that they are amazing to share!