A multi-nut butter with a broad spectrum of flavors. I love this recipe! My family loves it, too.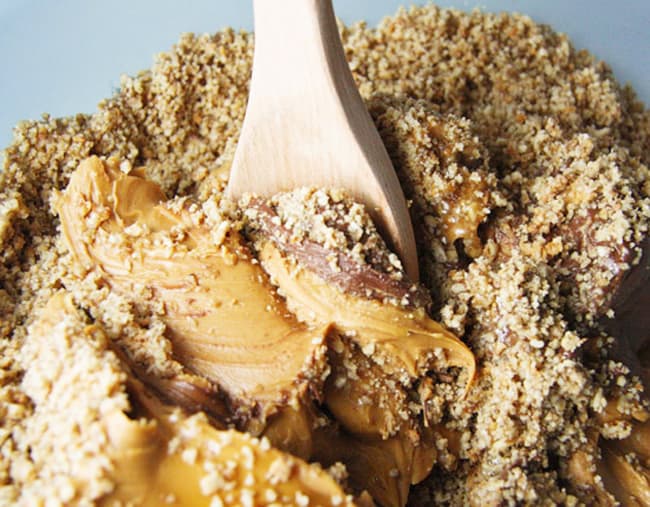 Does anyone else have a food photography abyss? I have a handful of photos/recipes that sadly lie dormant on my hard drive. Due to this thing called Having A Lot On My Plate, I just don't get everything posted that I want to. Last week I received a sweet email from a reader who asked if I had a recipe for nut butter. Well, guess what. I do have one, but I had to tell her that it could not be found on my blog. It was lying dormant. However, since she asked, I figured I would bring it to life! And now I'm motivated to revive the rest of my dormant posts. Thanks, Elizabeth!
A while ago, I remembered reading a post about Nut Butter that intrigued me. That recipe inspired me to create a multi-nut butter with a broad spectrum of flavors. I love this recipe! My family loves it, too.
This is not a concrete recipe. Meaning, feel free to swap out nuts/seeds as desired.
In a food processor, combine:
1 cup walnuts
1 cup pecans
1 cup sunflower seeds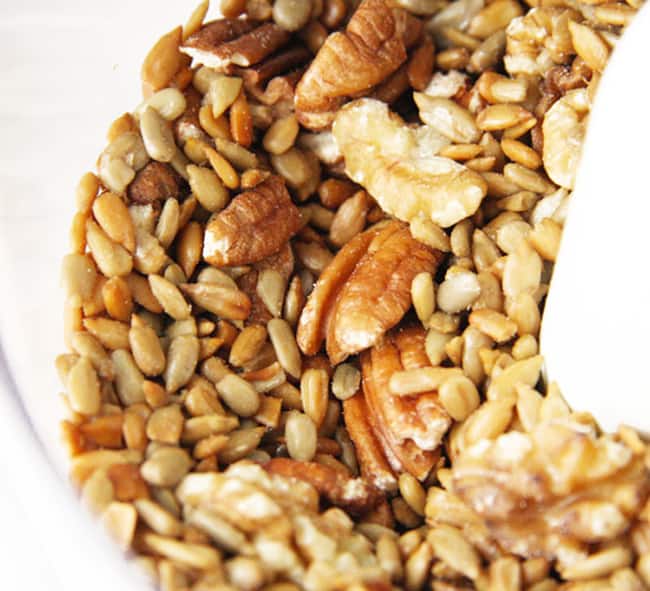 Process until the nuts are finely chopped. Be careful not to let them become too pasty.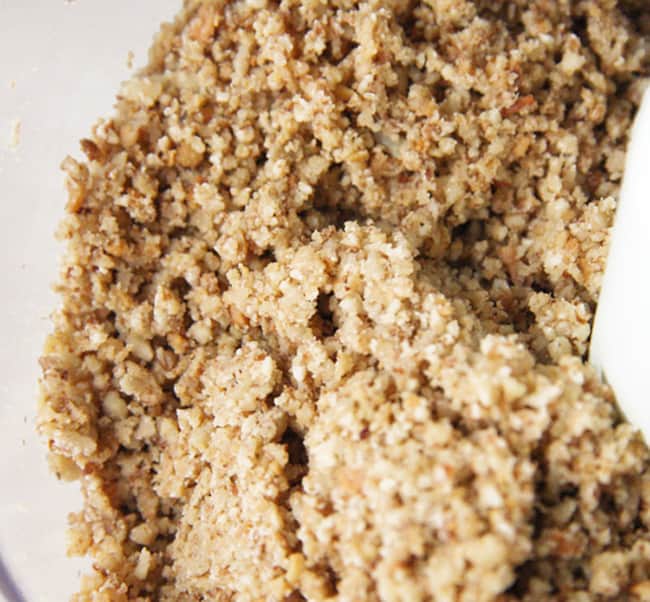 Transfer the chopped nuts to a large mixing bowl.
Add:
3 cups creamy peanut butter
2 cups Nutella
1/4 cup honey
(Does anyone else see Jesus in the below photo?)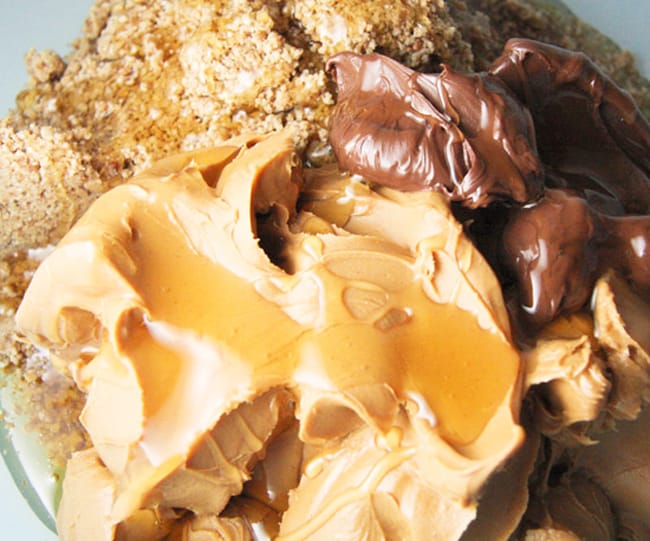 Mix well. Add more peanut butter to make the mixture creamier, if desired.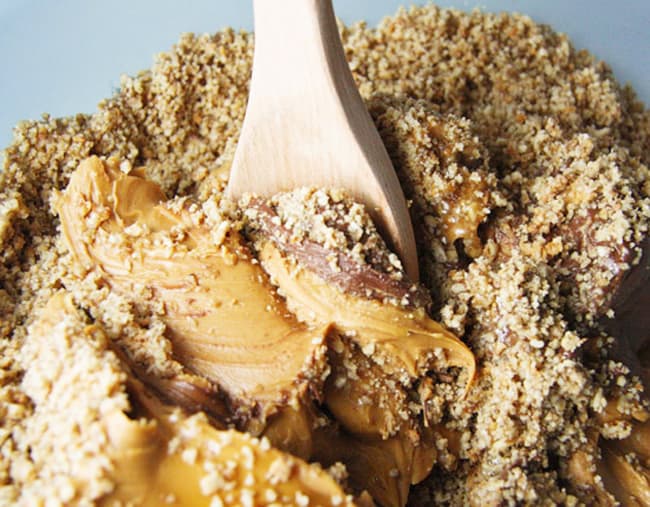 I prefer mine to be a bit on the chunky side, but if you like yours creamier decrease the amount of nuts/seeds added, as well.
Some might be turned off by so many nuts intermingling. I am not one of those people. I love the assortment of tastes and textures in this nut butter. So delicious!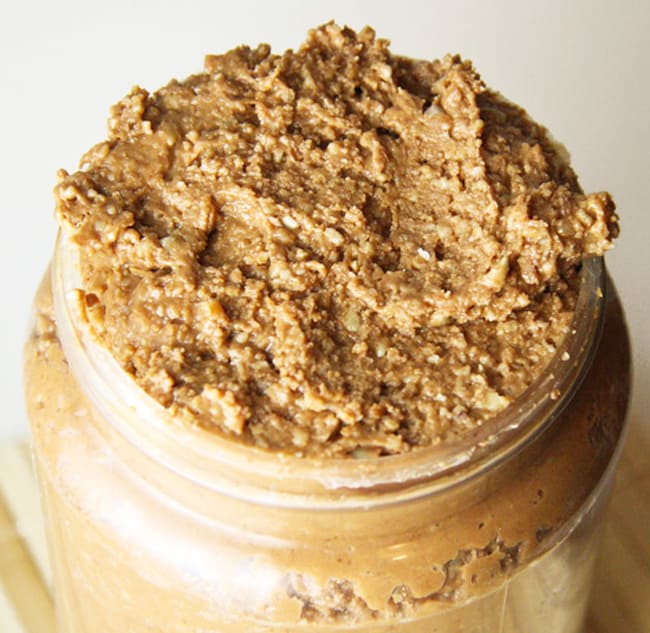 Nut Butter
This nut butter is packed with nuts AND flavor!
Print
Pin
Rate
Ingredients
1

cup

walnuts

1

cup

pecans

1

cup

sunflower seeds

3

cups

peanut butter

2

cups

Nutella

1/4

cup

honey
Instructions
Add the walnuts, pecans and sunflower seeds to a food processor. Process until nuts are finely chopped but not pasty. Transfer mixture to a large mixing bowl. Add the peanut butter, Nutella and honey and mix well. Store in airtight containers.
Nutrition
Calories:
343
kcal
|
Carbohydrates:
22
g
|
Protein:
9
g
|
Fat:
26
g
|
Saturated Fat:
9
g
|
Sodium:
127
mg
|
Potassium:
310
mg
|
Fiber:
4
g
|
Sugar:
16
g
|
Vitamin A:
4
IU
|
Vitamin C:
1
mg
|
Calcium:
42
mg
|
Iron:
2
mg