I could not possibly be more excited to make this announcement. I have partnered with the incredibly talented team over at SideChef to create a Pip and Ebby cooking app, which will be available ONE WEEK from today*! I am absolutely in love with this app and I know you will be, too. The best part? Aside from the fact that it is just plain amazing? It's FREE!
* To receive early access to this app, fill out the form at the bottom of this post. I will select 50 random winners who will have access to the app on Friday, March 23rd!
Once you have downloaded the app (because why wouldn't you?!), you will have both visual and audio step-by-step instructions walking and talking you through each of the 100+ recipes (additional recipes will be added constantly). You will no longer have to scroll or wait or decipher/print instructions. All you will need to do is select the recipe you want to make, tap on "Start Cooking" and my voice will guide you through the entire process. It'll be like I'm there in the kitchen, cooking right along with you!
Let's take a quick peek in the app and then I'll tell you about some of my other favorite features!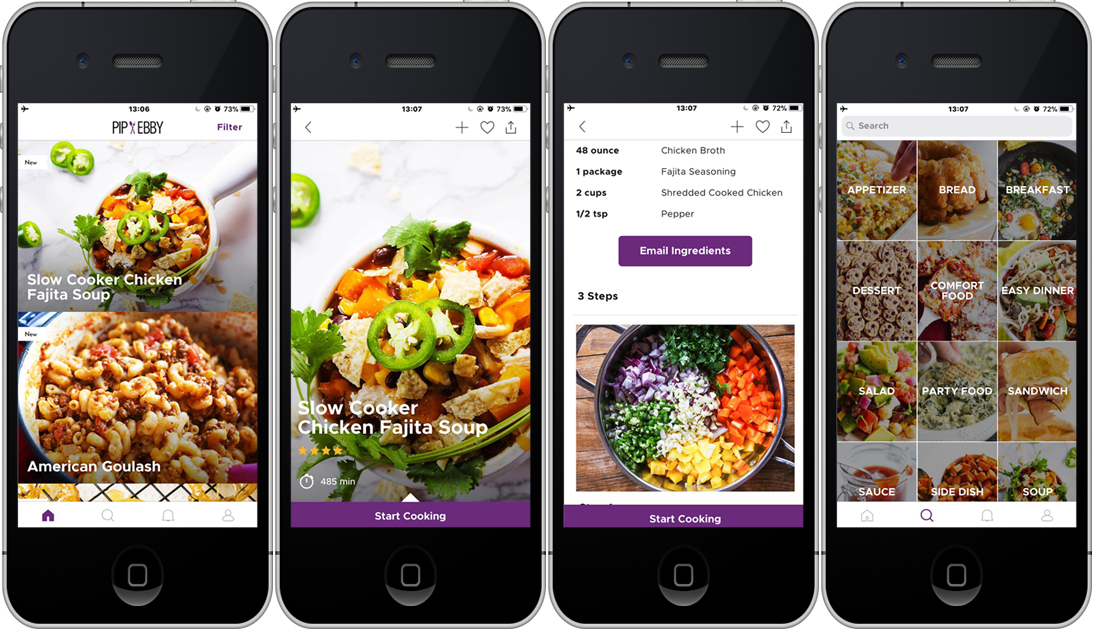 A few other favorite features include:
– Adjustable serving sizes: Simply set the number of servings you'd like to make for each recipe and the ingredient amounts will change accordingly.
– Filters: Browse recipes by Popular Ingredients, Dish Type or by the amount of time it takes to create a dish.
– Cookbooks: Save your favorite recipes in "cookbooks" within the app so you'll have easy access the next time you want to make them!
– Email ingredients: With a quick tap of a button, you can send the list of ingredients for a recipe directly to your email.
I am so excited to share this app with all of you!
Fill out this form to have a chance at early access. I will select 50 random winners on 3/22 and those people will have access to the Pip and Ebby app on March 23rd! Good luck!