Tomato sauce is a bold, delicious base for many recipes such as soup, chili and sauces. Learn how to thicken tomato sauce to create a robust texture for your next recipe.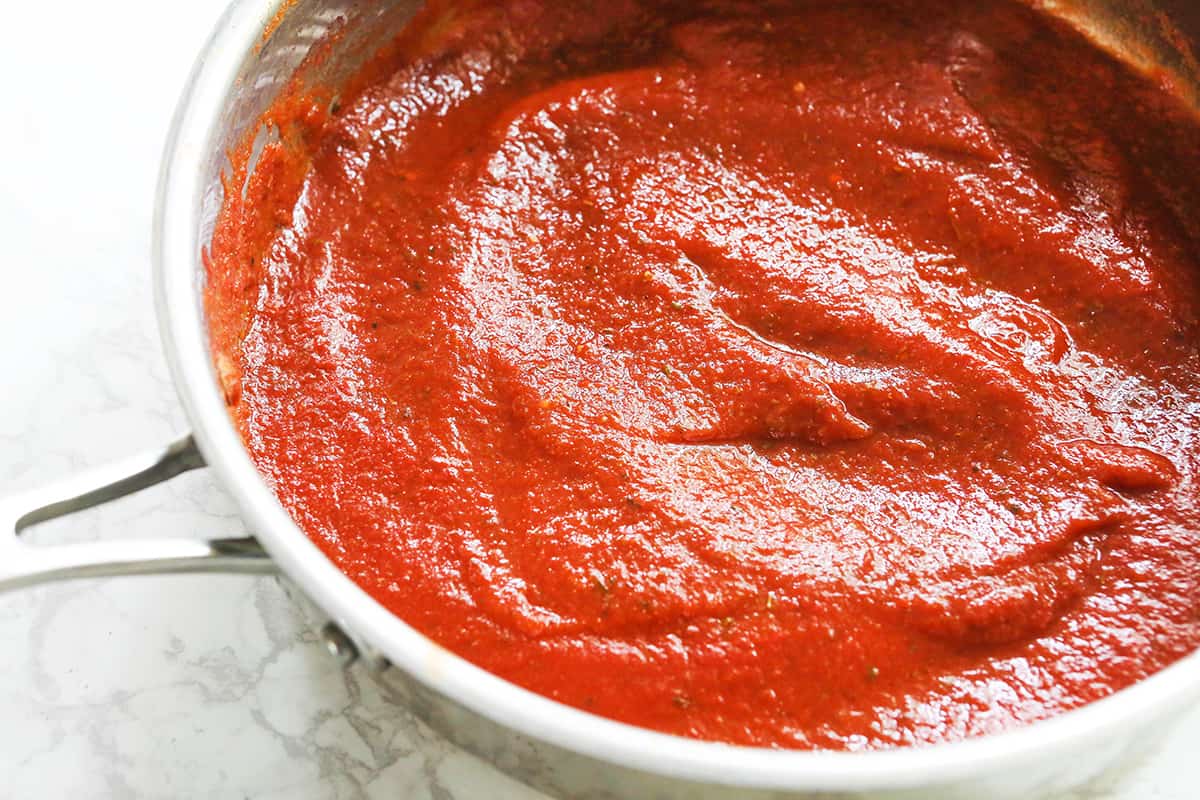 Whether you are adding a can of tomato sauce to a batch of chili, soup or pasta sauce, it can be a deliciously bold move to thicken it up beforehand. This will ensure a nice thick texture for the end result.
This yummy sauce is simple and delicious straight out of the can, but why not give it a little boost before it is added to a recipe? Read on for a handful of ideas about how to thicken tomato sauce.
Homemade Tomato Sauce
Instant Pot Tomato Sauce tastes super fresh, made with fresh tomatoes and with no peeling or seeding required! Use it as a topping on pasta! This is the easiest tomato sauce recipe on the planet and you will be blown away by the flavor.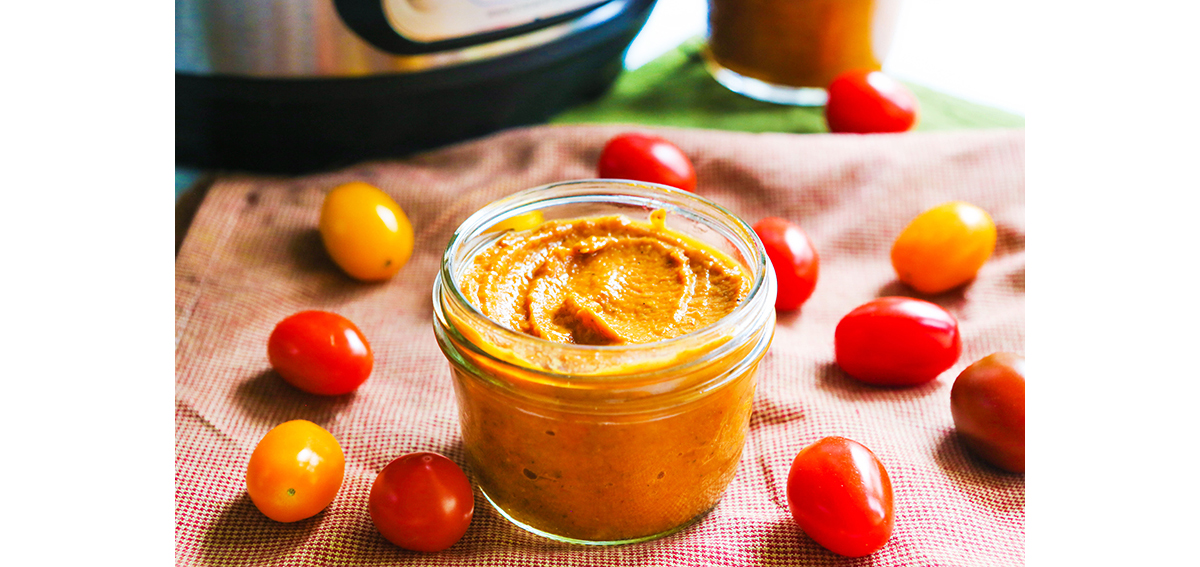 How To Thicken Tomato Sauce
Thin sauce is not garbage-worthy. It is a blank canvas, ready for life to be pumped into it. Whether creating this red sauce from scratch or pouring it out of a can, all you will likely need to do is throw it in a saucepan or skillet and allow it to simmer.
We're providing a variety of ideas to choose from so you will have a nice thick tomato sauce on your hands.
Let It Simmer
Letting the sauce simmer on the stovetop over medium-low heat is the easiest way to thicken it through a reduction process. Simmer anywhere between 10-45 minutes until desired consistency has been achieved. Stir regularly to avoid scorching.
Slow Cooker
This method is a super simple trick! If you have time to wait, transfer the mixture to a small crockpot and let it cook for a few hours to achieve a thicker consistency. Stir throughout, cooking for up to 4 hours.
Tomato Paste
If you have a can of tomato paste on hand, throw it into the mix! This is one of the most simple ways to not only achieve a thicker sauce, but add flavor as well. Stir and cook on the stove top for 5 minutes, or until fully combined and warmed through.
Adding a simple tomato puree is another good option that will add a chunky texture without altering the flavor very much.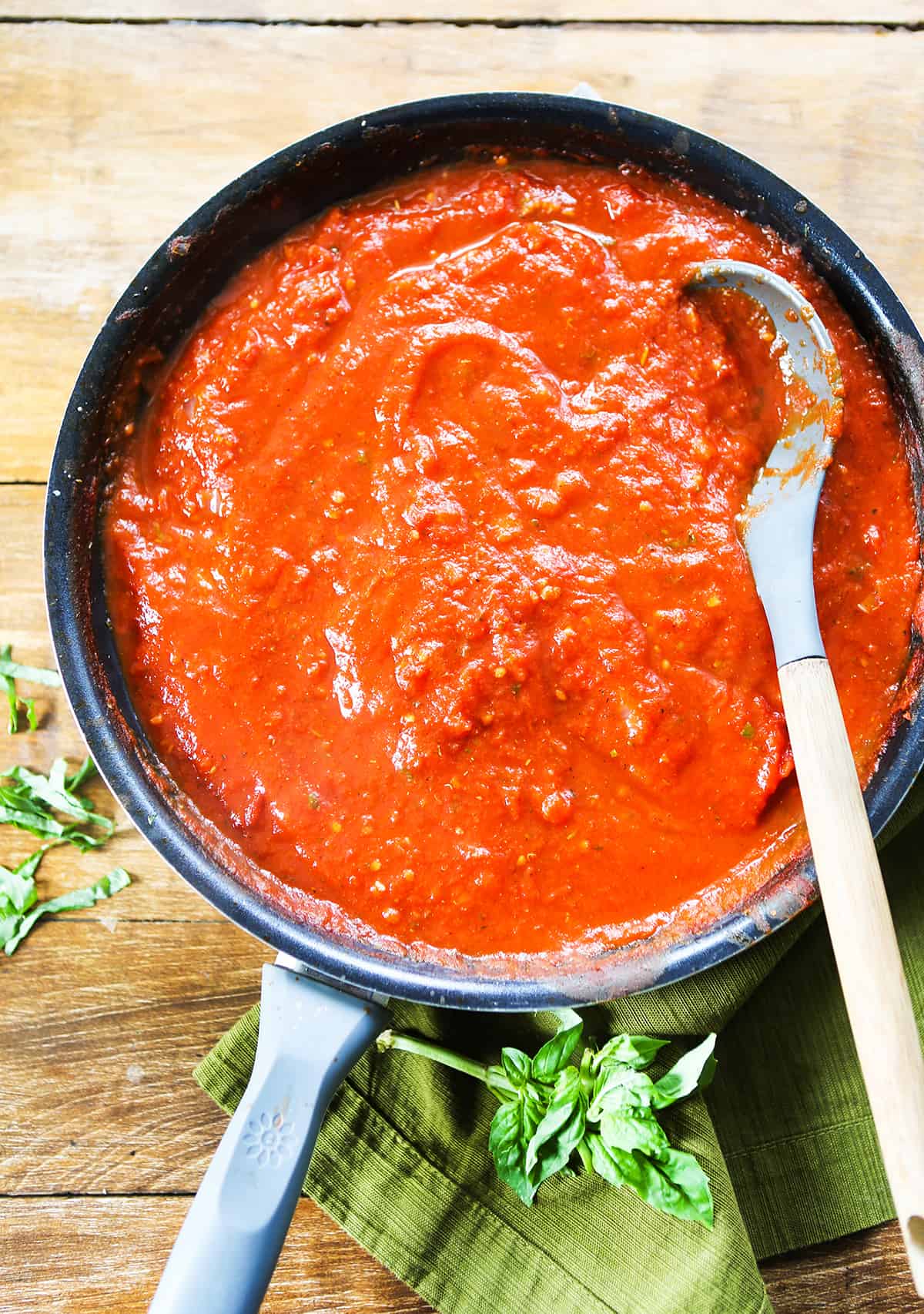 Marinara Sauce
Adding marinara sauce will immediately thicken up the mixture, creating a robust flavor profile as well. If you have a few extra minutes of time, creating a batch of homemade marinara will be well worth the effort.
Heavy Cream
To add creaminess on top of thickness, add up to 1/2 cup of heavy whipping cream to the mixture.
Bread Crumbs
Add up to 1 cup of bread crumbs to bulk it up quickly and easily.
Corn Starch Slurry
Adding a cornstarch slurry is an easy way to thicken sauce quickly. Simply combine equal parts water and cornstarch (start with 1/4 cup each). Whisk until smooth, then stir into the sauce.
Note: Starches may create lumps in a sauce made purely of tomatoes, so this option should be seen as a last resort.
Roux
Roux is a flour-fat thickening agent, typically involving butter but other oils can be used instead. In a separate pan or skillet, heat 1/4 cup of butter over medium heat. Add equal parts all purpose flour and whisk until smooth.
Add to the sauce and stir until combined and warmed through. This is a delicious method when also wanting to achieve a thick consistency and flavor.
Note: Starchy ingredients may create lumps in a sauce made purely of tomatoes, so this option should be seen as a last resort.
Meat
Add cooked ground beef, ground turkey or Italian sausage to create a meaty, delicious thick sauce.
FAQ About Tomato Sauce
Is tomato sauce gluten free?
Homemade tomato sauce recipes are typically gluten free. Check labels for store-bought varieties, but these should be good as well.
What is a good substitute for tomato sauce?
Tomato paste combined with an equal amount of water is the best substitution for sauce. Another option is using whatever type of canned tomatoes you have on hand. Drain, puree and drain again. Ketchup and tomato soup also work in a pinch!
How many carbs in tomato sauce?
One cup of tomato sauce contains approximately 16 grams of carbohydrates.
Can dogs eat tomato sauce?
Tomatoes themselves are not harmful for dogs, but other common sauce ingredients such as onions and garlic are. To be safe, avoid letting your dog pal consume tomato sauce when other ingredients have been added.
Can tomato sauce be frozen?
Tomato sauce freezes extremely well. Store in an airtight container in the freezer for up to 6 months for best results.
What tomato sauce for pizza?
Marinara is a a great tomato-based sauce option to use on pizza in place of pizza sauce.
18 Homemade Sauces to Use Now or Freeze for Later
Making homemade sauces is a great way to know exactly what ingredients are going into them, they are more affordable than store-bought and they're just tastier! Homemade all the way!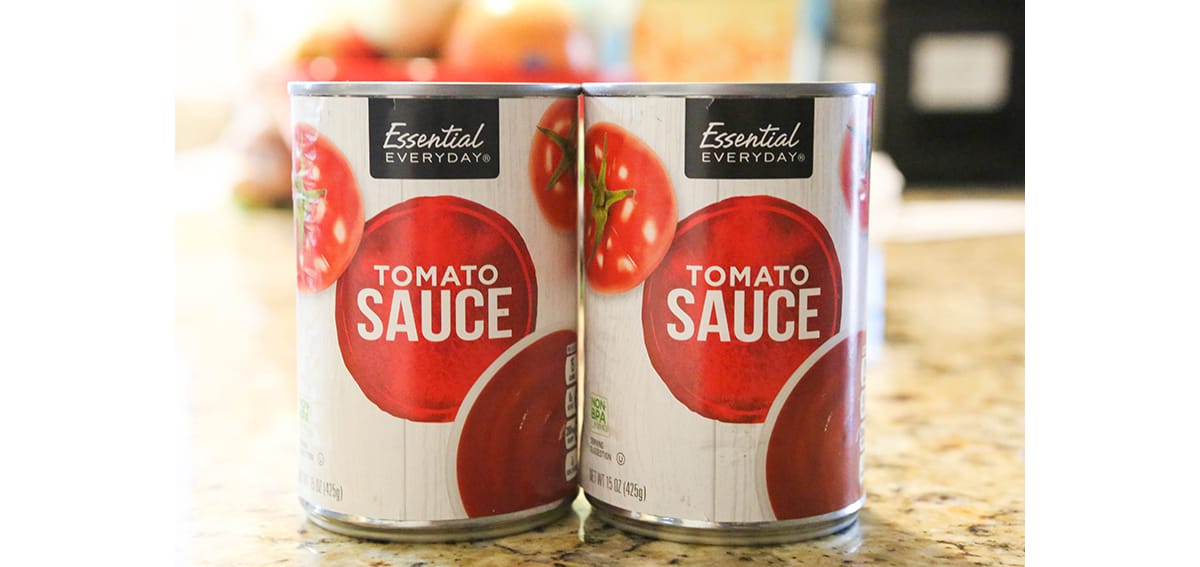 Uses For Tomato Sauce
Pour it over the top of cooked plain pasta of any kind, with a sprinkling of Parmesan or mozzarella cheese on top.
Add it to your morning eggs because everything tastes great with eggs.
Dunk grilled cheese sandwiches into it before each bite.
Toss it with grilled or roasted veggies.
Seafood tastes great when swimming in a simple tomato sauce.
Use in place of salad dressings for a low-cal way to spruce up a salad.
Flavor Boosters
Spruce up the flavor of the sauce by using any or all of the following: red pepper flakes, fresh tomatoes or diced canned tomatoes, crushed tomatoes, olive oil, fresh basil or dried basil, grated Parmesan, hot sauce, a few minced garlic cloves or fresh chopped onions.
Consider adding sugar (or other sweetener) 1 teaspoon at a time for a sweeter sauce.
Add a dash or two of red wine for a more complex end result.
Throw in some chopped veggies, such as green pepper, onion, mushrooms, zucchini or carrots.
Cheese is a great way to boost flavor. Add up to 1/2 cup of cheddar, mozzarella, cream cheese or parmesan cheese.
Add seasonings. Oregano, Italian seasoning, salt, black pepper, onion powder and garlic powder are all great ways to increase the flavor profile. Use any dried or fresh herbs of your liking, such as basil leaves, dried or fresh Italian parsley or fennel seeds.
A few splashes of Worcestershire sauce will add a ton of bold flavor.
How To Prepare Tomatoes for Freezing
If you have fresh garden tomatoes on your hands, be sure to freeze extras so you can turn them into a sauce later. Prepping fresh tomatoes for freezing is super easy! Don't waste those juicy red morsels that have spent the summer growing in your garden.
Learn the best method for freezing whole tomatoes to thaw and use them in the coming winter months!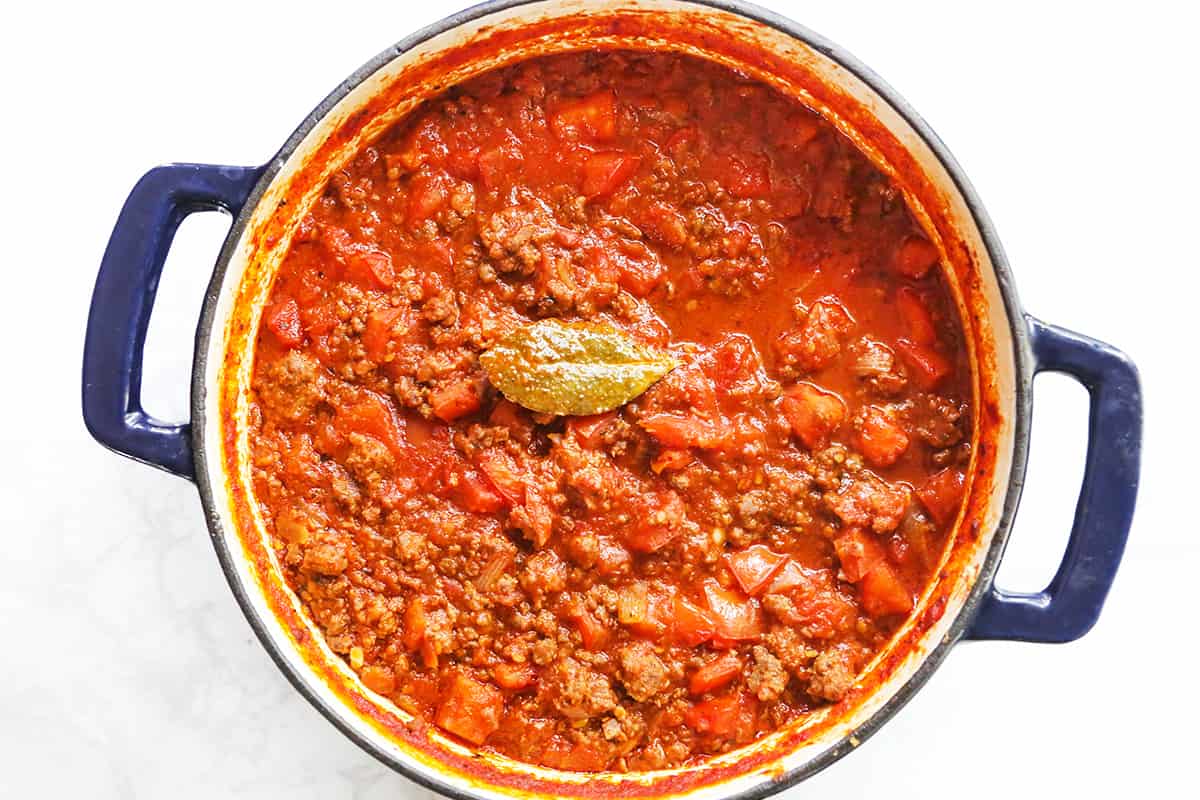 Homemade Spaghetti Sauce Recipes
Before we dive into thickening strategies, let's talk homemade sauce recipes. Here are a few delicious options for you to choose from!
More Homemade Sauce Recipes
This Asian-inspired sauce is a replica of that famous ginger sauce recipe (a Benihana copycat!) you love so much. This no-cook recipe goes great with steak, veggies, rice or seafood dishes!
Make this cilantro lime sauce recipe easily and with just a few ingredients. It is the perfect complement to shrimp tacos or when used as a delicious dressing on your favorite leafy salad!
You've made a delicious meatloaf recipe, now dress it up with a yummy sauce! This meatloaf red sauce will transform your next dinner and quickly turn into a family favorite.