A bit of messy yumminess in your fingers here, people! These Salted Caramel Oatmeal Bars are HEAVENLY! Great to have in the house for nibbles and also a great party food.
Favorite things from this week:
– These bars, of course. Look at them! Believe it or not, they are even more delicious than they look.
– Boy snuggles (super missing my boys now that they are both in school).
– Fresh crisp Fall air!
– Time spent with a cherished childhood friend.
– Naps.
If you are looking for an irresistible new dessert recipe, you need not look any further. These are TO DIE FOR.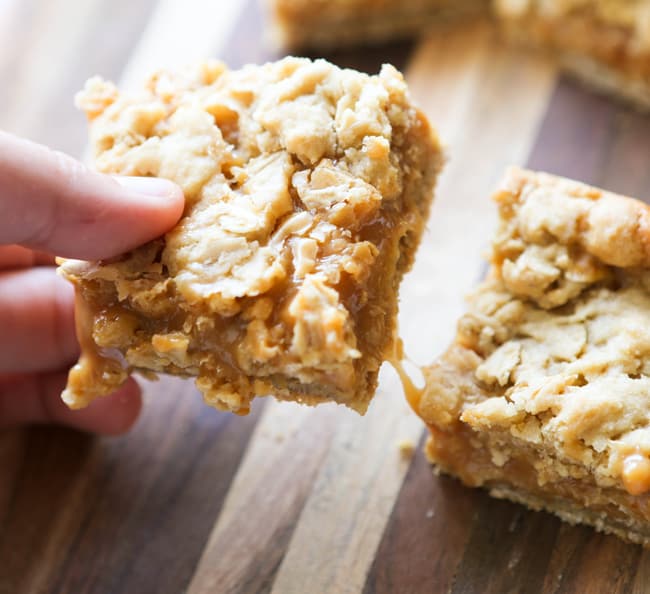 A warning, though. Your fingers will be sticky after eating them. If sticky fingers bother you, grab a fork!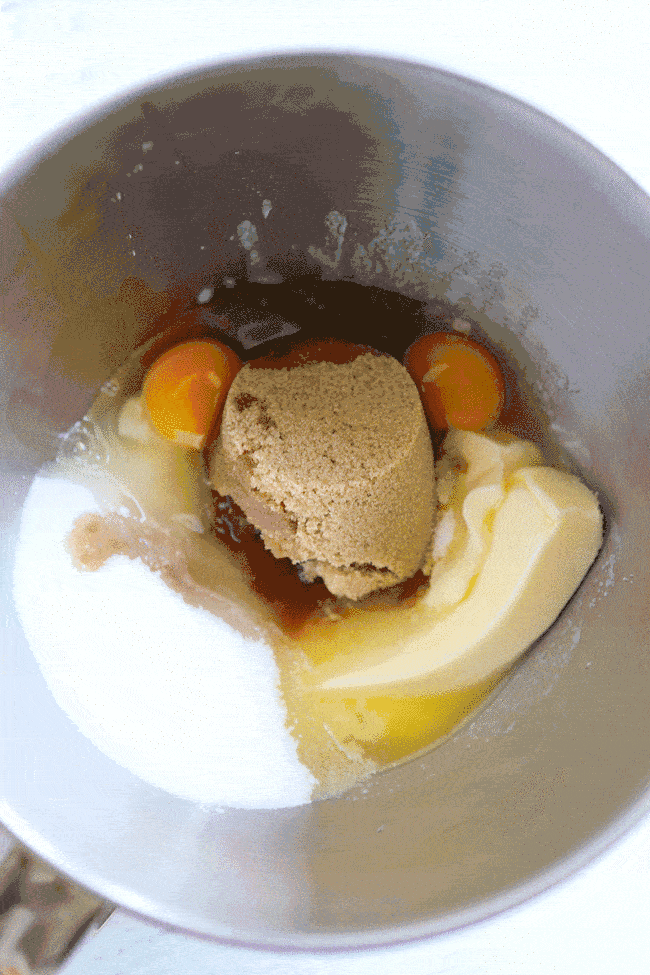 I ended up giving the majority of this batch away because they were deemed TOO DANGEROUS TO SIT ON MY COUNTERTOP. Ahem, I have a few other of these types of desserts for you to peruse. Like these Strawberry Brownies or these Funfetti Bars or this Ooey Gooey Butter Cake!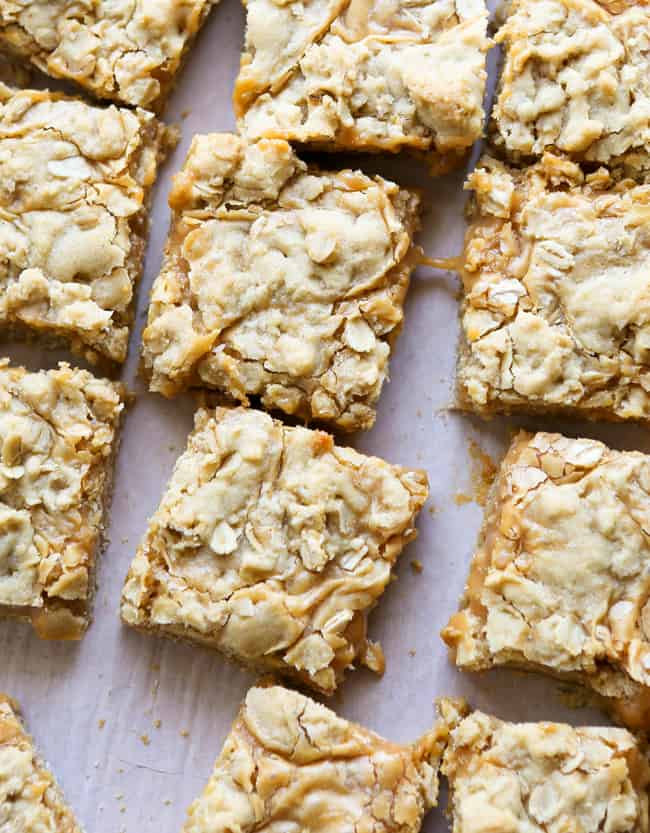 Enjoy! I hope you are having a wonderful weekend wherever you may be!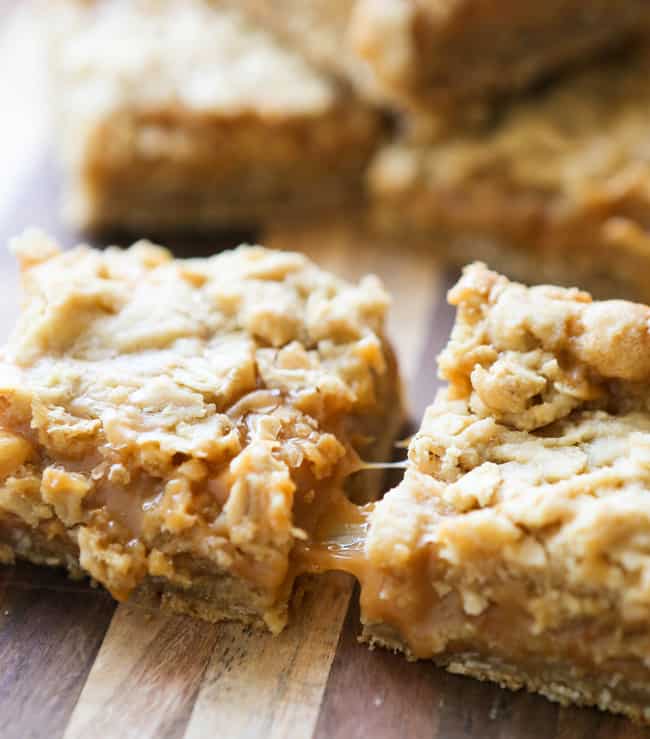 Caramel, Oatmeal, Oats
Dessert
American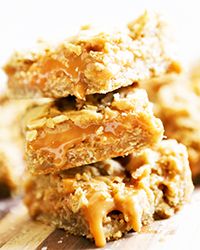 SALTED CARAMEL OATMEAL BARS
Your fingers will be deliciously sticky after eating these irresistible bars!
prep time: 22 M
cook time: 33 M
total time: 55 M
ingredients:
CRUST/TOPPING
3/4 cup butter (12 tablespoons), softened
1 cup brown sugar
1 cup sugar
2 eggs
1 teaspoon vanilla
2 1/2 cups flour
1 teaspoon baking soda
2 cups oats
FILLING
14-oz. package caramels (or caramel bits, which come unwrapped)
14-oz. can sweetened condensed milk
1-2 teaspoons sea salt
instructions:
How to cook SALTED CARAMEL OATMEAL BARS
Preheat oven to 350 degrees F. Line a 9×13 pan with parchment paper and set aside. In a large mixing bowl, combine the butter, sugars, eggs and vanilla. Mix until creamy.
In a medium bowl, combine flour and baking soda. Mix well and gradually add to the mixing bowl until fully incorporated. Add the oats and stir until combined. Press 2/3 of the batter into prepared pan with fingers (coat fingers with flour, if needed). Bake in the preheated oven for 8 minutes.
In a medium saucepan, combine caramels and sweetened condensed milk. Turn heat to Low and stir often until creamy. Pour caramel over crust and top with sea salt. Drop the remaining 1/3 of batter over the top in clumps.
Bake for an additional 25 minutes and let cool before cutting into squares.
Sodium (milligrams)
281.18