Lemon curd is the perfect fresh, light and lemony filling or topping for cakes, cookies, cupcakes or any baked treat for you lemon lovers out there! Read on for 21 delicious ideas about what to eat with lemon curd so none of it goes to waste!
What To Eat With Lemon Curd
See the comprehensive list below for many delicious uses for lemon curd:
Swedish pancakes or crepes – Fill your next batch of morning crepes or Swedish pancakes with this lemony filling.
French toast, pancakes or waffles – This is the perfect topping for any type of pancake, French toast or even a waffle stack!
Cookies or bars – Any cookie or dessert bar will be better with lemony curd.
Cake, pie, tart or cheesecake – Whether you're making a layer cake, sheet cake, pie, tarts or cheesecake, include lemon curd inside the layers or as a topping.
Cupcakes – Add a secret surprise inside your next batch of cupcakes.
Toast – Spread a layer over a simple piece of toast to start your day off on a delicious foot.
Muffins – Cut muffins in half and add a layer of lemon curd to the center.
Ice cream topping – Add a few spoonfuls to your next bowl of vanilla ice cream.
Parfait filling – Layer yogurt, granola, fresh berries or other fruit and curd to create the perfect snack or breakfast parfait.
Whipped cream addition – Mix up to 1/2 cup curd into whipped cream before adding it to other recipes.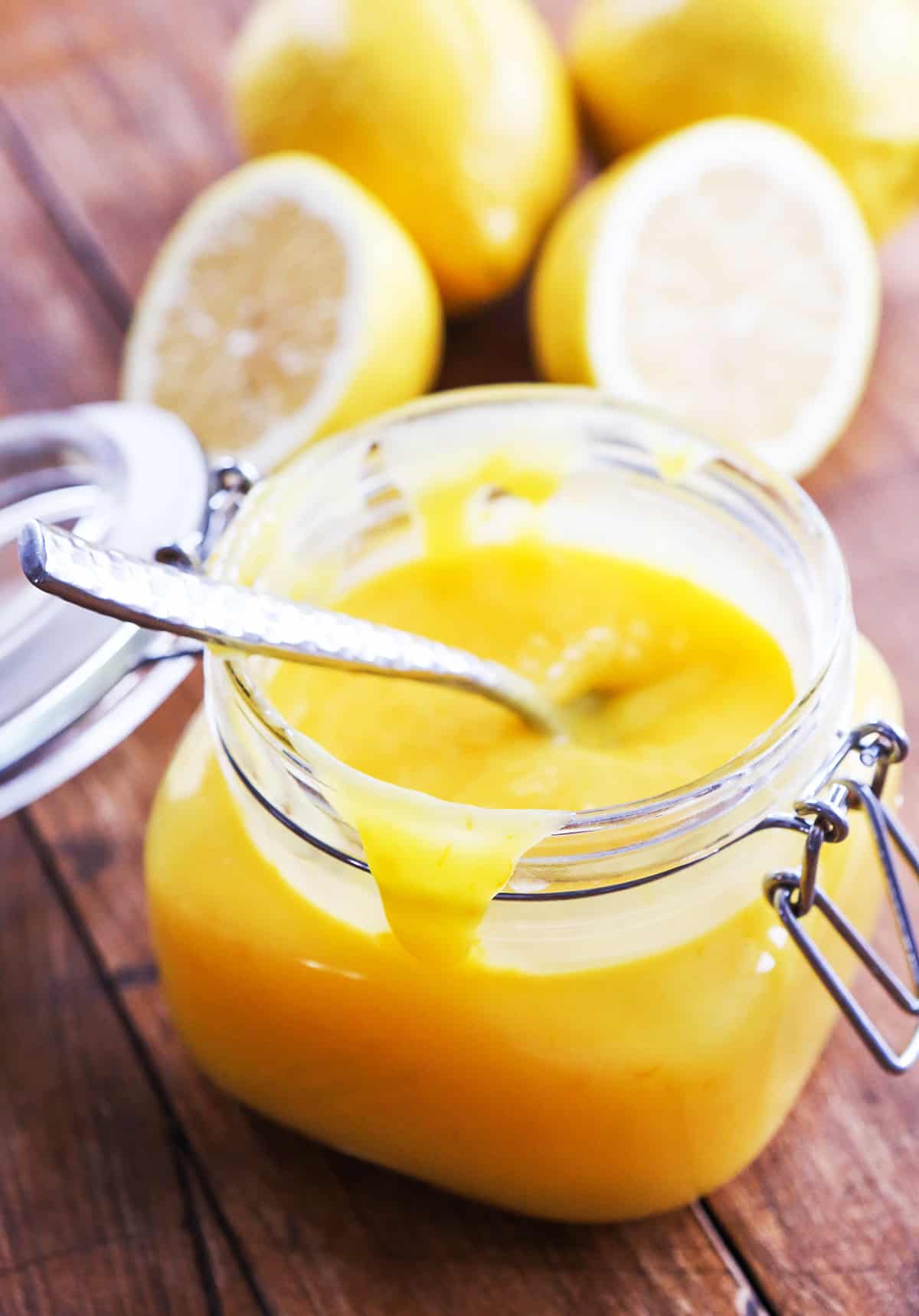 Easy Lemon Curd Recipe
Learn how to make the best lemon curd! Step-by-step guide included. Homemade lemon curd tastes so fresh and it is such a great sweet treat.
Make Perfect Lemon Curd
Always use ripe fresh lemons to create this recipe from scratch!
When whisking the mixture on the stove top, be sure you're stirring constantly to avoid the bottom of the pan scorching the mixture. You will also want to avoid finding bits of egg in your mixture.
Use a double boiler as extra insurance not to burn the mixture.
Press plastic wrap directly onto the surface when chilling to prevent skin from forming.
The recipe noted above uses egg yolks only (vs whole eggs), so reserve egg whites for a breakfast scramble.
Use unsalted butter in order to have more control over the saltiness of the end result.
Consider creating other types of fruit curds using different kinds of citrus fruits. Experiment with orange curd, lime curd and cranberry curd.
Increase the amount of granulated sugar used in the recipe to 1 1/2 total cups for an even sweeter filling recipe.
Lemons vs Meyer Lemons
Meyer lemons are less acidic, sweeter, rounder, smoother, a deeper yellow color and have less pith than regular lemons.
They can be used to create meyer lemon curd, but the flavor will be slightly different from the typical variety.
How To Thicken Lemon Curd
Keep in mind that once it cools to room temperature and is then allowed to sit in the refrigerator, it will firm up quite a bit. If your curd still appears thin, there are two ways to make it thicker.
With both methods, you'll need to add the curd back into a saucepan and cook over medium heat until bubbling. Reduce to medium low heat and simmer.
Allow the mixture to simmer for 5 minutes.
Create a cornstarch slurry by combining 2 tablespoons cornstarch and 2 tablespoons water in a small bowl. Add to the curd and whisk until cornstarch is fully dissolved. Let simmer for 3 minutes.
How To Store Lemon Curd
Store bought lemon curd can be stored in a pantry for 6 months beyond expiration date.
Homemade lemon curd should be stored in the refrigerator or freezer at all times.
How Long Does Lemon Curd Last in the Fridge
Once opened, curd purchased at the grocery store can be refrigerated for up to 6 months for best results.
When stored in an airtight container in the fridge, homemade lemon curd will last for up to 2 weeks.
What To Do With Leftover Lemon Curd
If you've reached the end of whatever delicious recipe you're adding this sweet filling to and you're not sure what to do with leftovers, refrigerate or freeze it for another time.
My favorite simple use for this lemon mixture is to spread it on toast, bagels or muffins.
Can You Freeze Lemon Curd
Extend the shelf life of homemade lemon curd by freezing it. Place in a heavy-duty freezer bag or shallow airtight containers for up to 4 months for best quality. Thaw in the fridge overnight before using.
Lemon Cupcakes with Raspberry Buttercream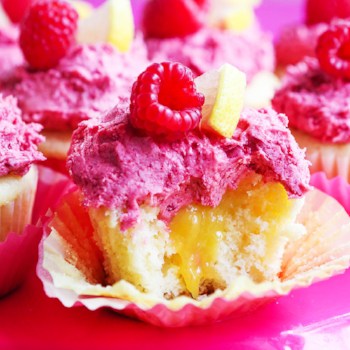 Light, lemony cupcakes are filled with succulent lemon curd and topped with a dreamy raspberry buttercream frosting. These cupcakes are easy to make and will WOW guests, friends, family or whoever you need to impress!
Lemon Bars with Shortbread Crust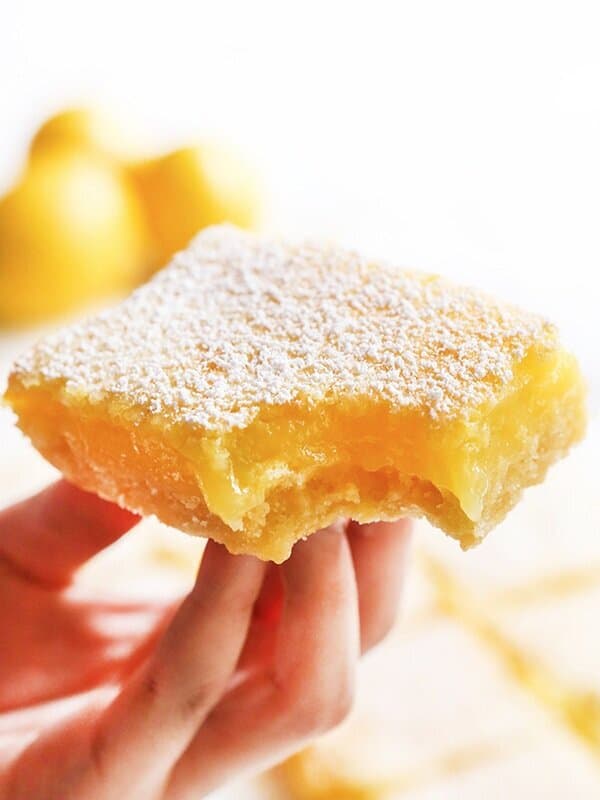 If you have a lemon lover in your life, you are going to want to add these lemon shortbread squares to your baking list pronto! A luscious lemon curd filling tops a perfectly baked shortbread crust, making the most delicious lemony dessert you will ever taste!
Lemon Layer Cake with Blueberries and Lemon Buttercream Frosting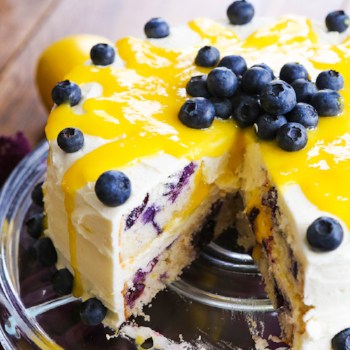 This Lemon Blueberry Layer Cake with Lemon Buttercream Frosting will knock your socks off, from the blueberry- and lemon-infused cake, through the succulent lemon curd and straight to the lemony buttercream frosting. It's a show-stopper, both in taste and appearance!
Blueberry Lemon Pancakes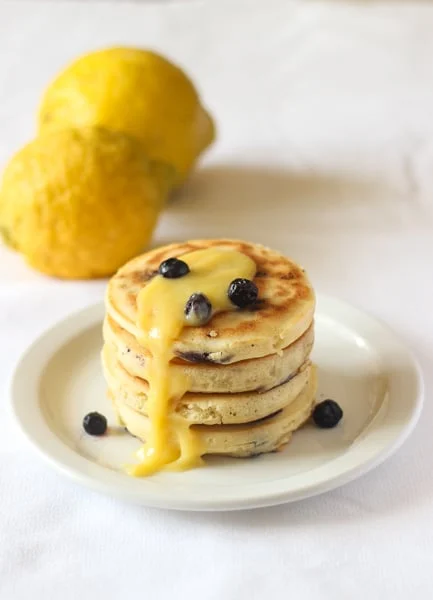 Blueberry Lemon Pancakes with Lemon Curd (with Jessica in the Kitchen) will brighten any day! Fresh lemon juice in the pancakes create a burst of flavour that compliments the blueberries, while the lemon curd provides a delicious sweet and tart creamy alternative to usual maple syrup.
Lemon Filled Cookies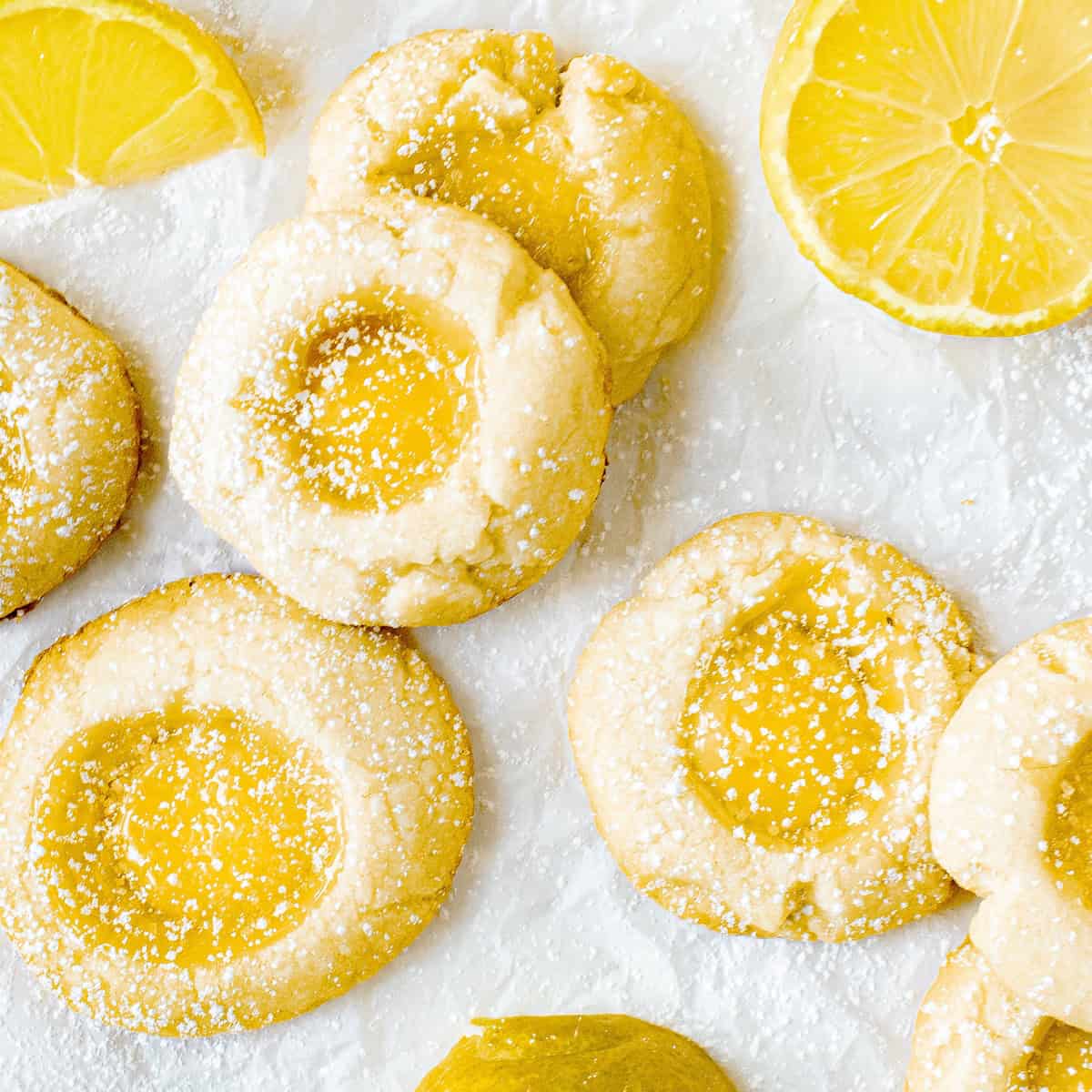 This easy lemon curd thumbprint cookies recipe (from Chenée Today) is always so fun to make and eat! A favorite lemon dessert!
Lemon Cream with Lemon Curd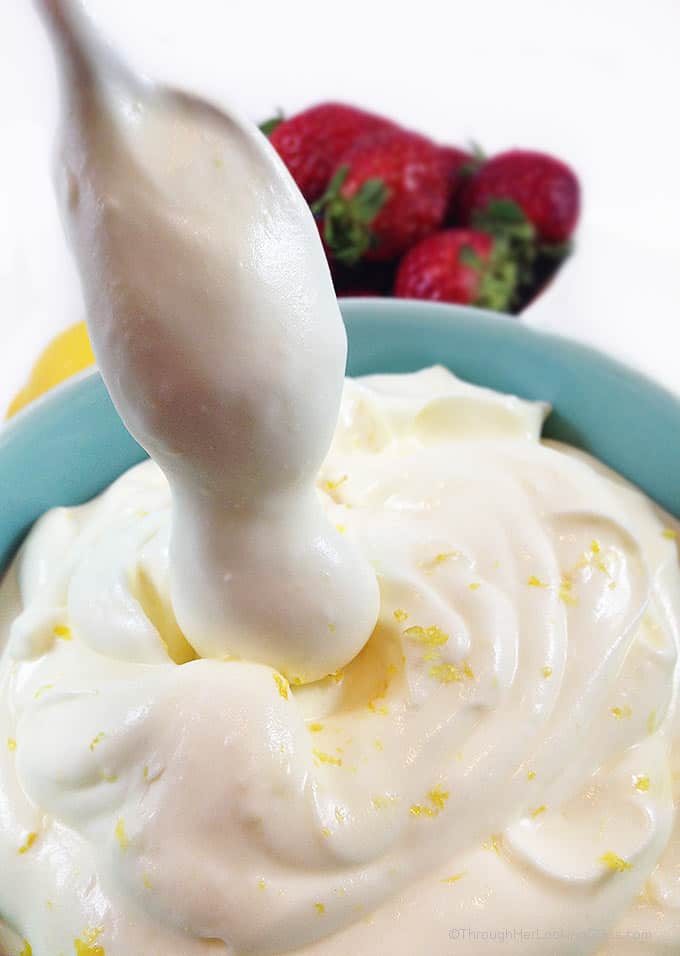 This delightful lemon cream with lemon curd recipe (from Through Her Looking Glass) will enhance your spring and summer desserts and cakes. Perfect with used as cake filling or when dolloped on ice cream, pie, or fruit!
Lemon Curd Tartlets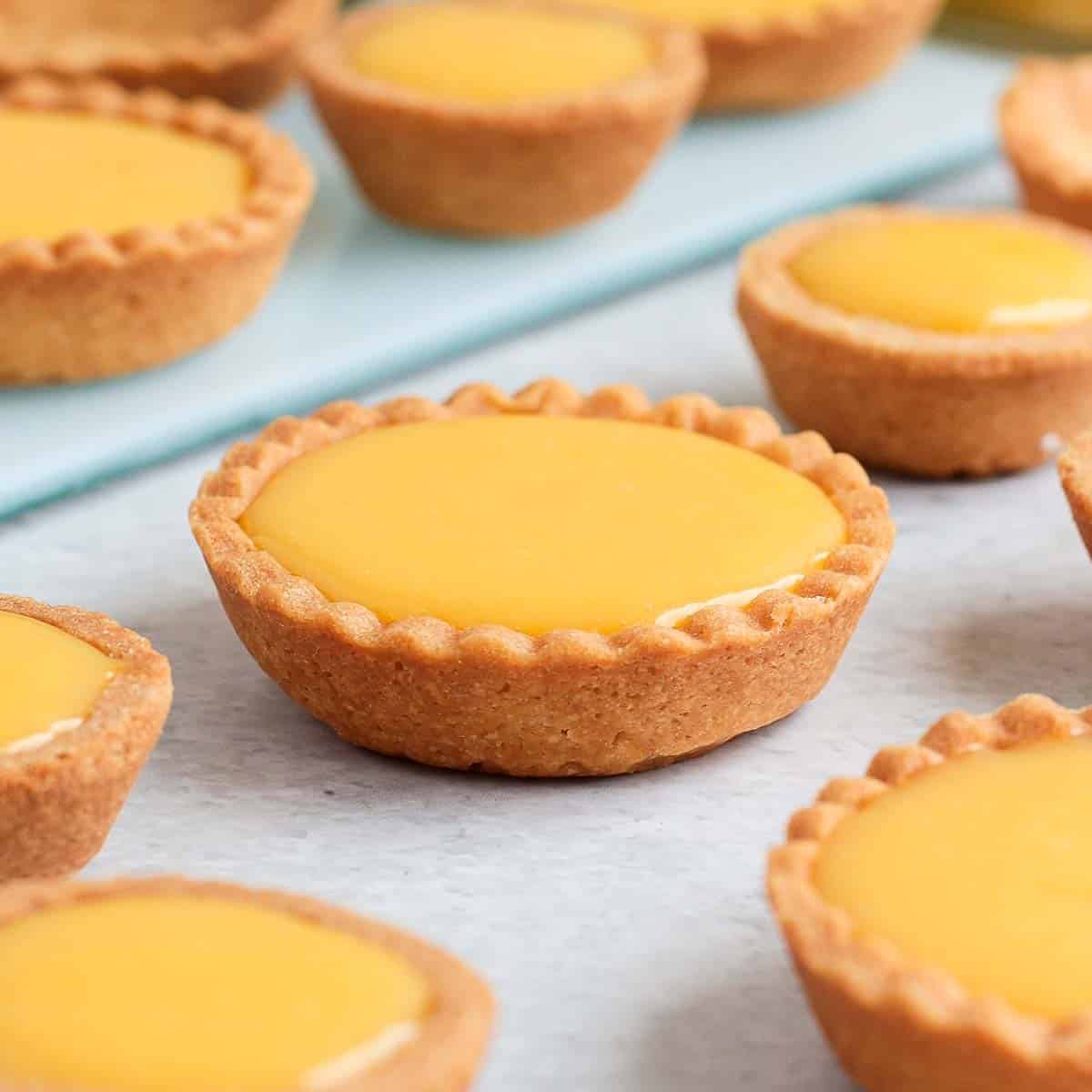 These Lemon Curd Tartlets (from A Baking Journey) are a delicious and fancy little dessert to serve at a party or for afternoon tea. Buttery, crunchy and oh so tangy, these Mini Lemon Tarts combine a homemade shortcrust pastry and creamy lemon curd into a delicious bite!
Classic French Crepes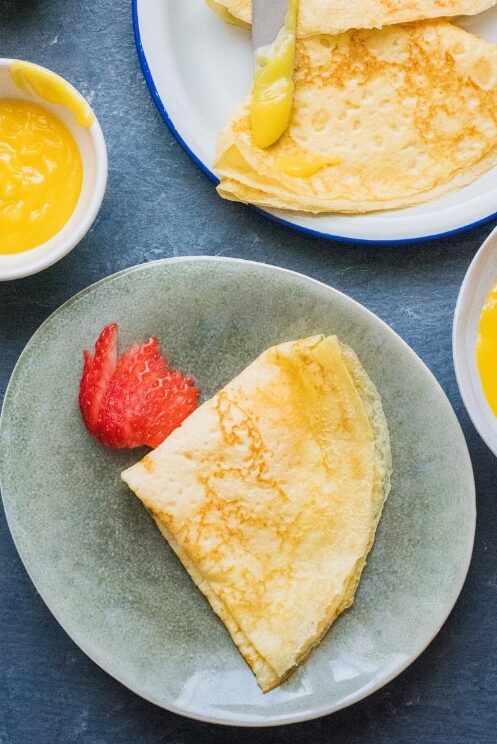 Classic French crepes (from Caramel Tinted Life) that are light in texture, slightly crisp on the edges, and delicious all-around! Filled with a lemon curd that packs a zesty punch, this recipe will urge you to make this for brunch in the comforts of your home.
Lemon Meringue Pie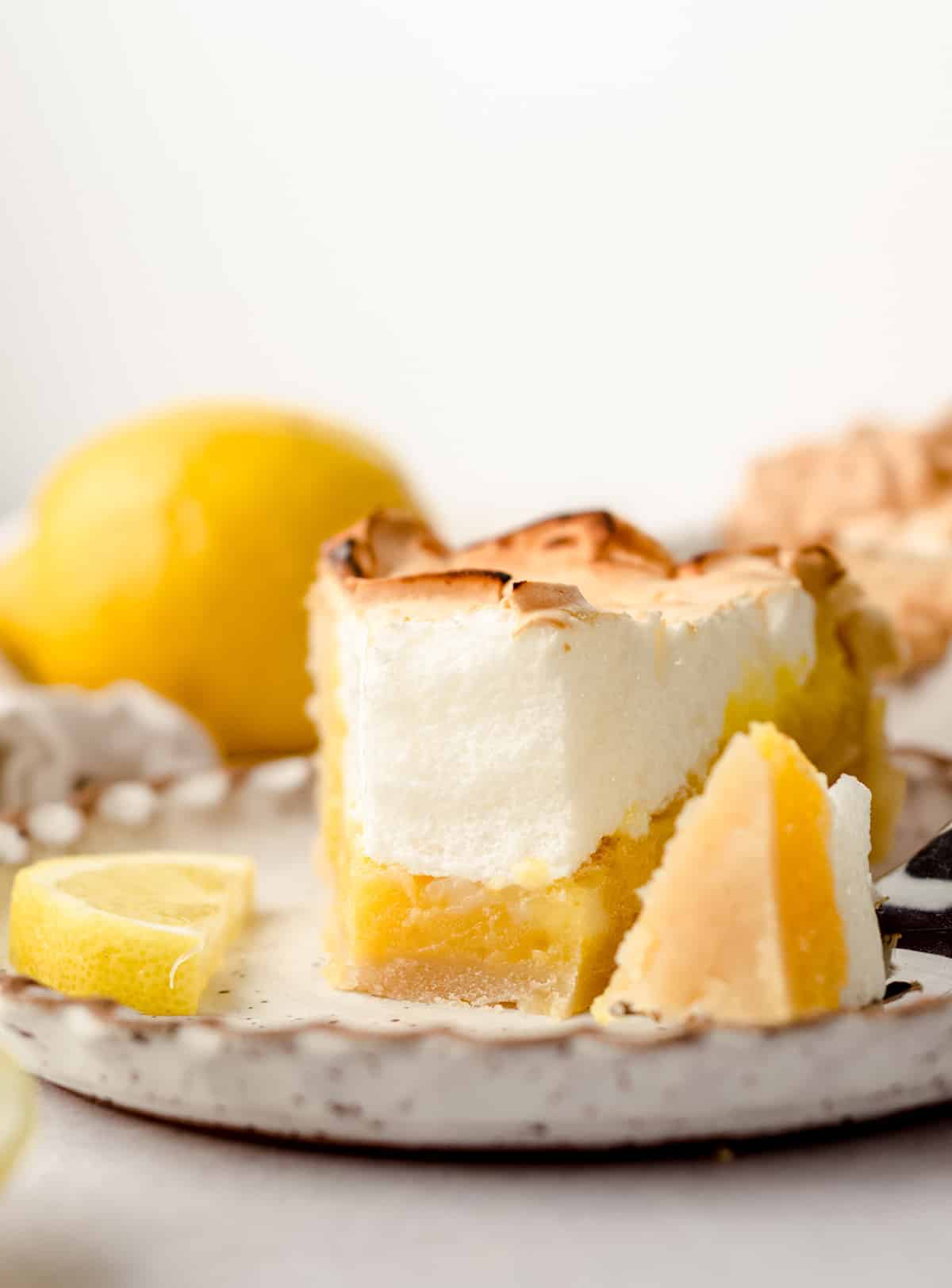 This classic lemon meringue pie recipe (from Fresh April Flours) features a sweet and tart homemade lemon curd filling and a light and fluffy meringue topping. Bake this lemon meringue pie in the oven to insure the filling sets and creates a beautiful and impressive dessert with clear, sturdy, defined layers.
Lemon Coffee Cake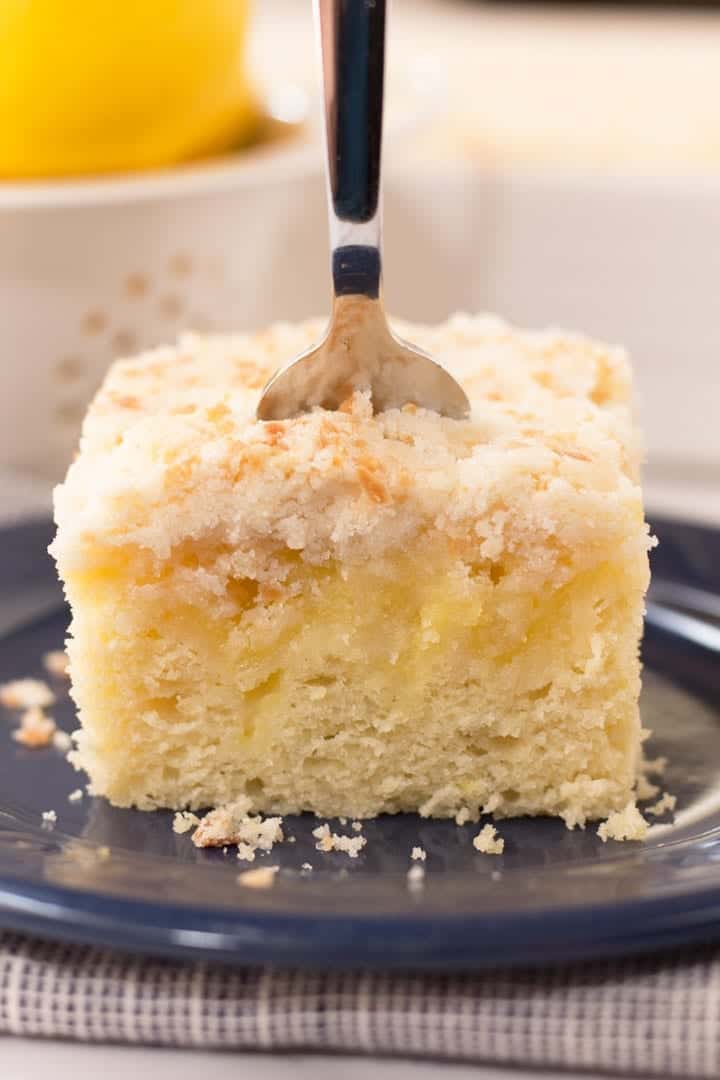 This Lemon Curd Coffee Cake (from Borrowed Bites) is packed with lemon flavor. Moist cake layered with a bright and tangy lemon curd finished with a crisp buttery crumb topping. Perfect for any weekend breakfast!
Easy Lemon Trifle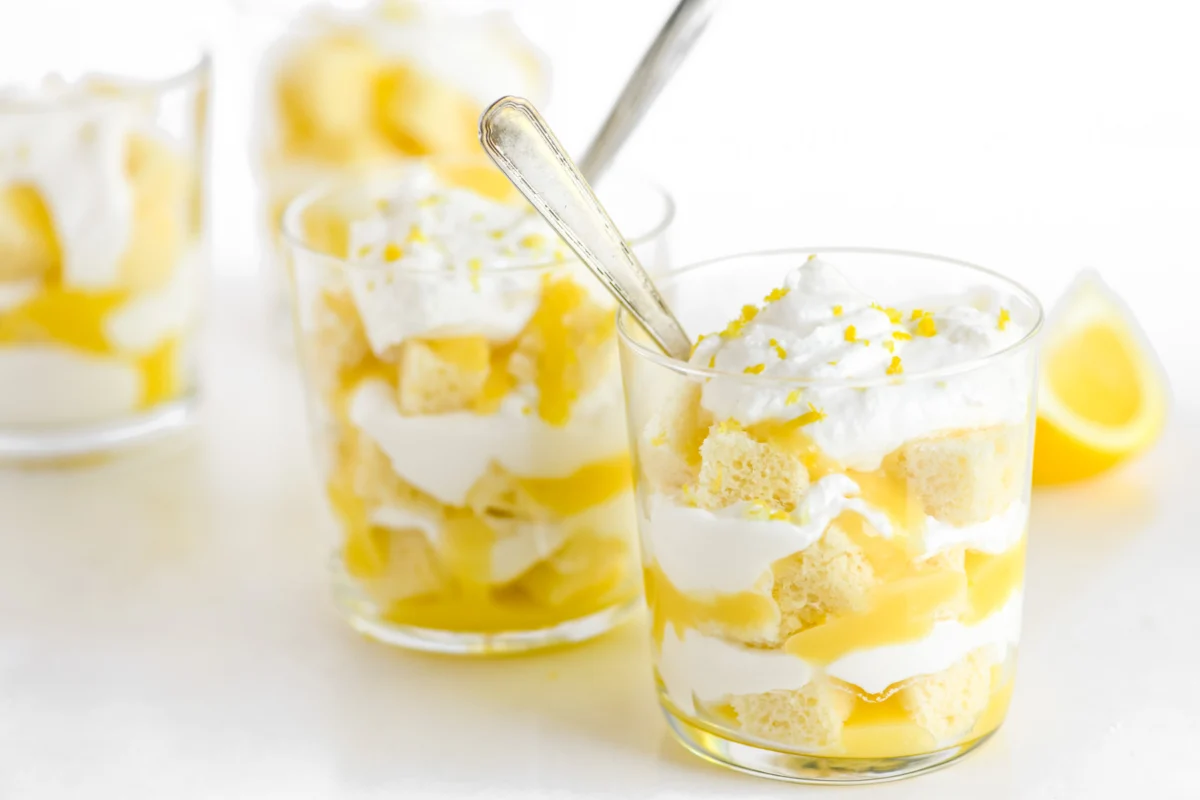 Lemon trifle (from The View From Great Island), here in handy individual glasses, is an easygoing recipe that combines cubes of fluffy cake, tangy lemon curd, and sweetened whipped cream ~ I'm pretty sure you've just found your new favorite summer dessert!
Lemon Angel Food Cake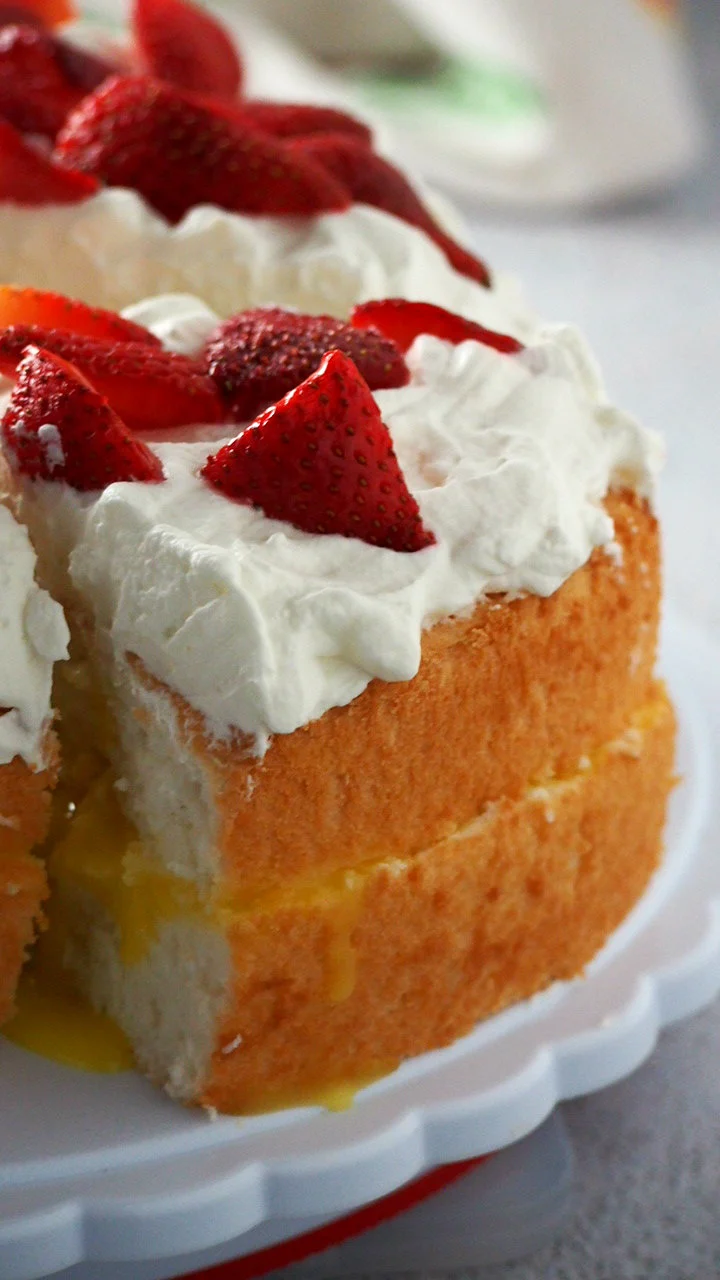 Enjoy this Lemon Angel Food Cake with Lemon Curd Filling (from Woman Scribbles) – the cottony soft angel food cake is filled with a splash of bright flavor from the lemon curd, then finished with a whipped cream topping. Total delight!
Lemon Shortbread Cookies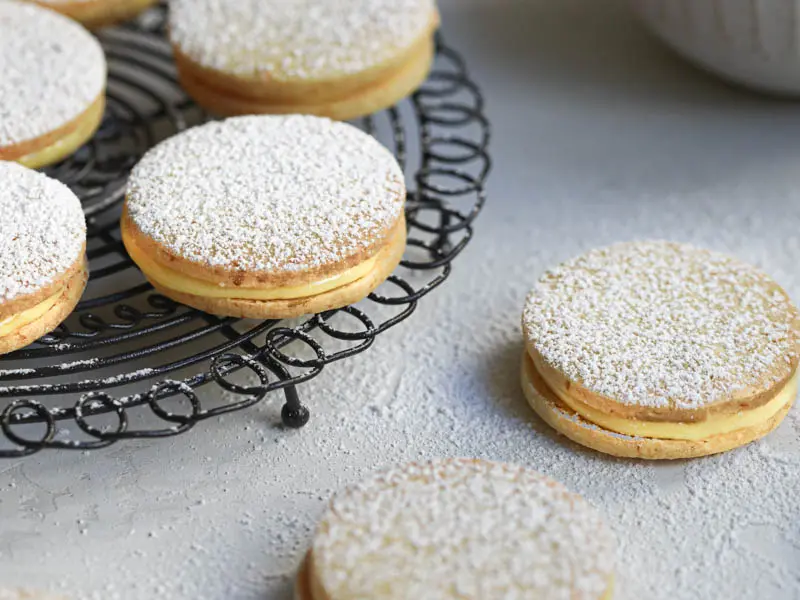 These lemon curd shortbread cookies (from Cook with Belula) are made with 2 lemon butter cookies, filled with creamy lemon curd, sprinkled with powdered sugar. They are super easy lemon filled cookies.
Lemon Curd Cocktail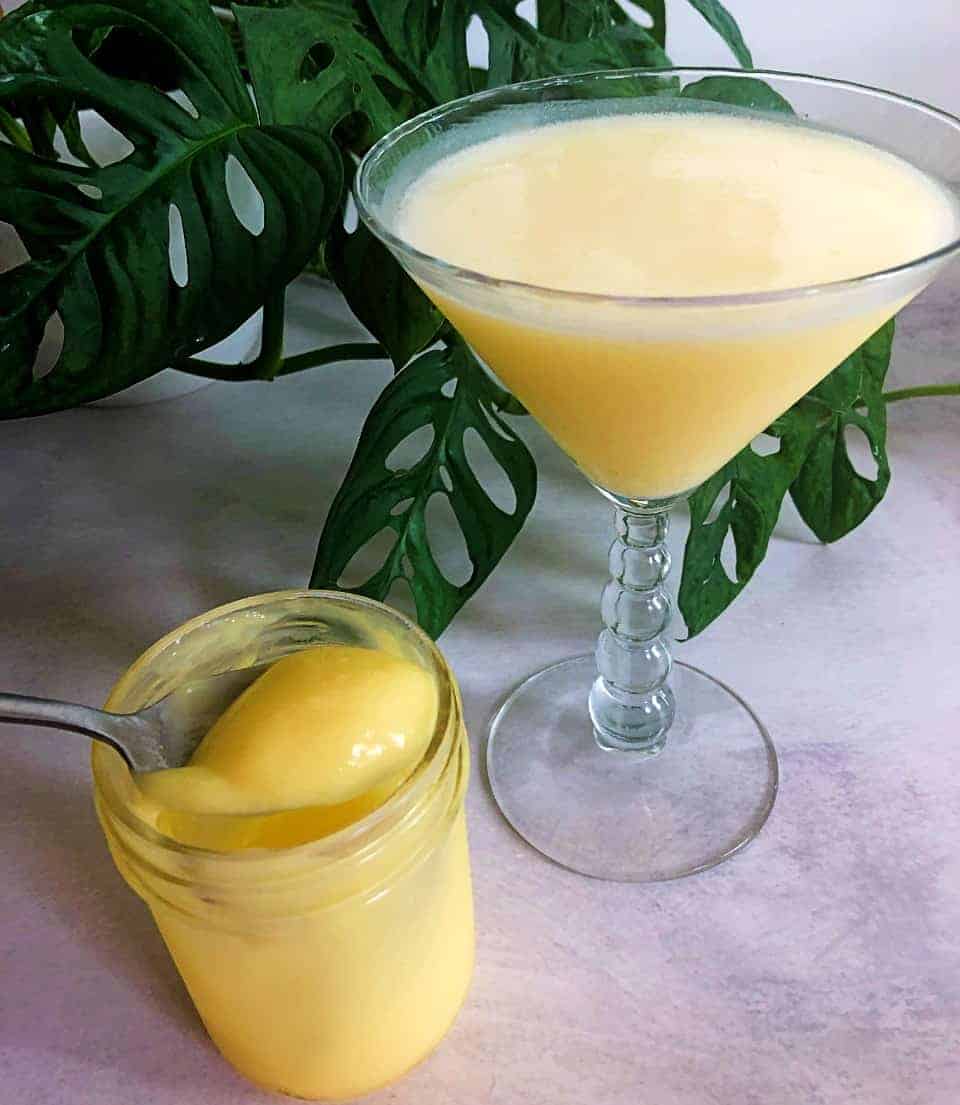 This Lemon Curd Cocktail (from Emily Fabulous) is a creamy and delicious drink made with homemade lemon curd, vanilla vodka, and fresh lemon juice. It's easy to pull together using either homemade or store-bought lemon curd. If you like lemons, you have to try this cocktail!
Lemon Frozen Dessert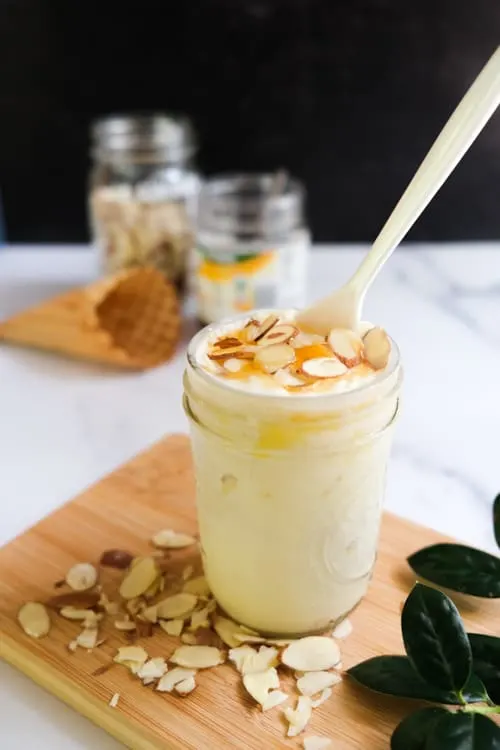 Looking for delicious single-serve, no churn, 5-minute ice cream recipes you can make without a machine? Searching for an egg free ice cream recipe? Here is a Lemon Curd Ice Cream (from International Desserts Blog) that fits the bill.
Lemon Loaf Cake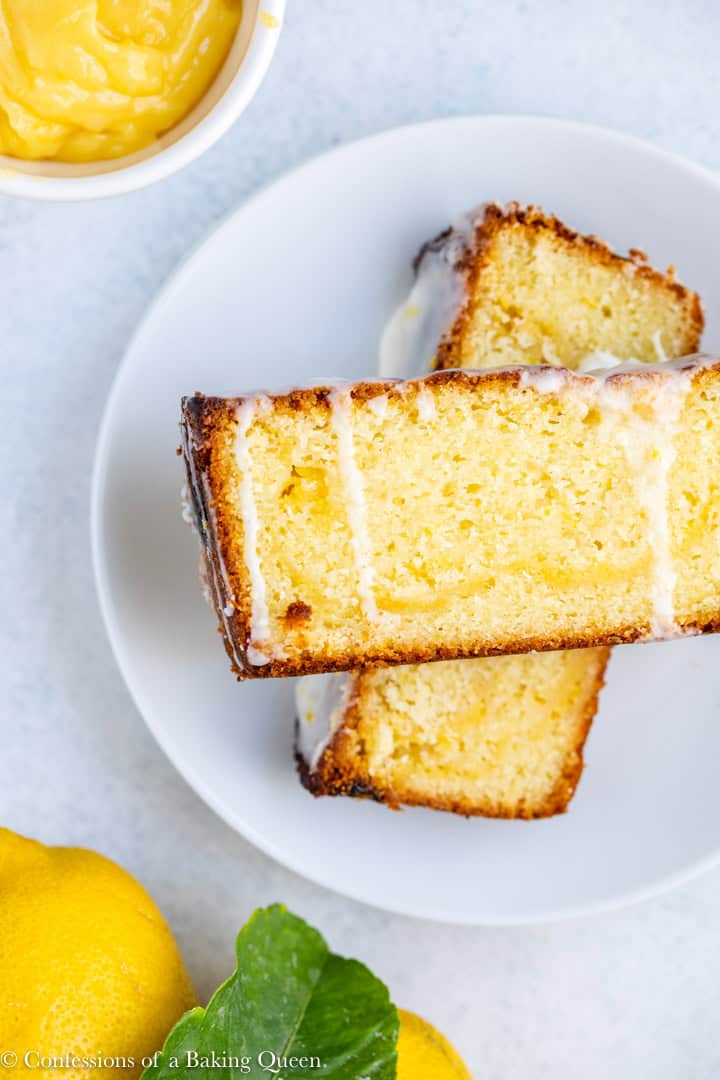 Lemon Curd Loaf Cake (from Confessions of a Baking Queen) is the perfect afternoon treat. Serve with a cup of tea, you just can't beat lemon cake. This lemon cake is swirled with lemon curd all throughout for an extra tangy-sweet dessert! Use homemade or store-bought lemon curd!
Croissant Bread Pudding with Lemon Curd and Blueberries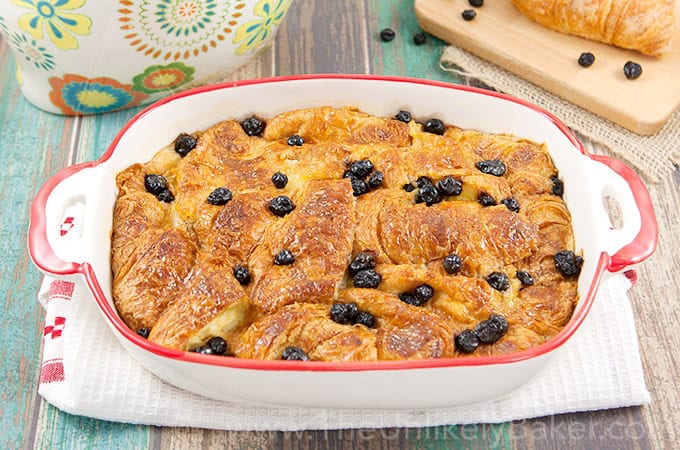 This croissant bread pudding (from The Unlikely Baker) is the kind of breakfast worth waking up early on a Saturday morning for. Butter croissants are slathered with a generous amount of lemon curd butter then allowed to soak in an indulgent mixture of eggs, milk, cream and limoncello before baking, and then coming out crisp, golden and delicious.
Lemon Curd Cheesecake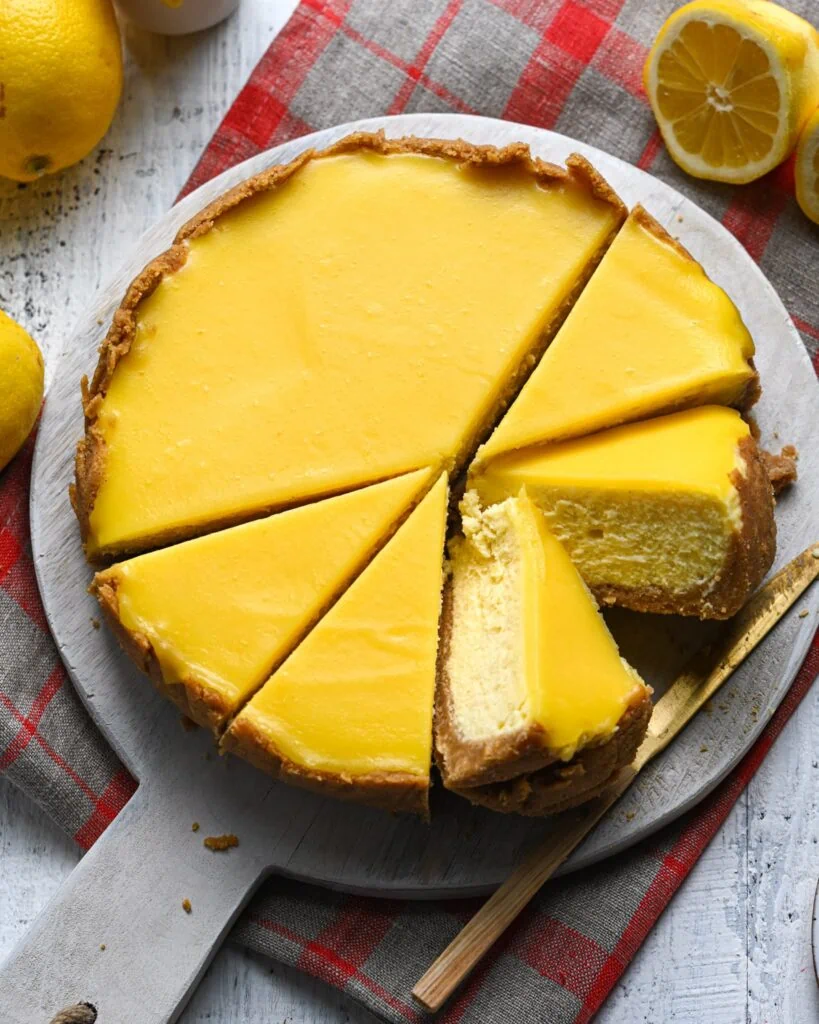 A lemon cheesecake recipe (from Buttermilk By Sam) that'll delight lemon and cheesecake lovers alike: creamy vanilla bean cheesecake is mixed with fresh lemon curd for a sharp, sweet & very lemony taste. A layer of lemon curd on top of this lemon curd cheesecake ensures you won't miss it.
Fudgy Chocolate Brownie with Curd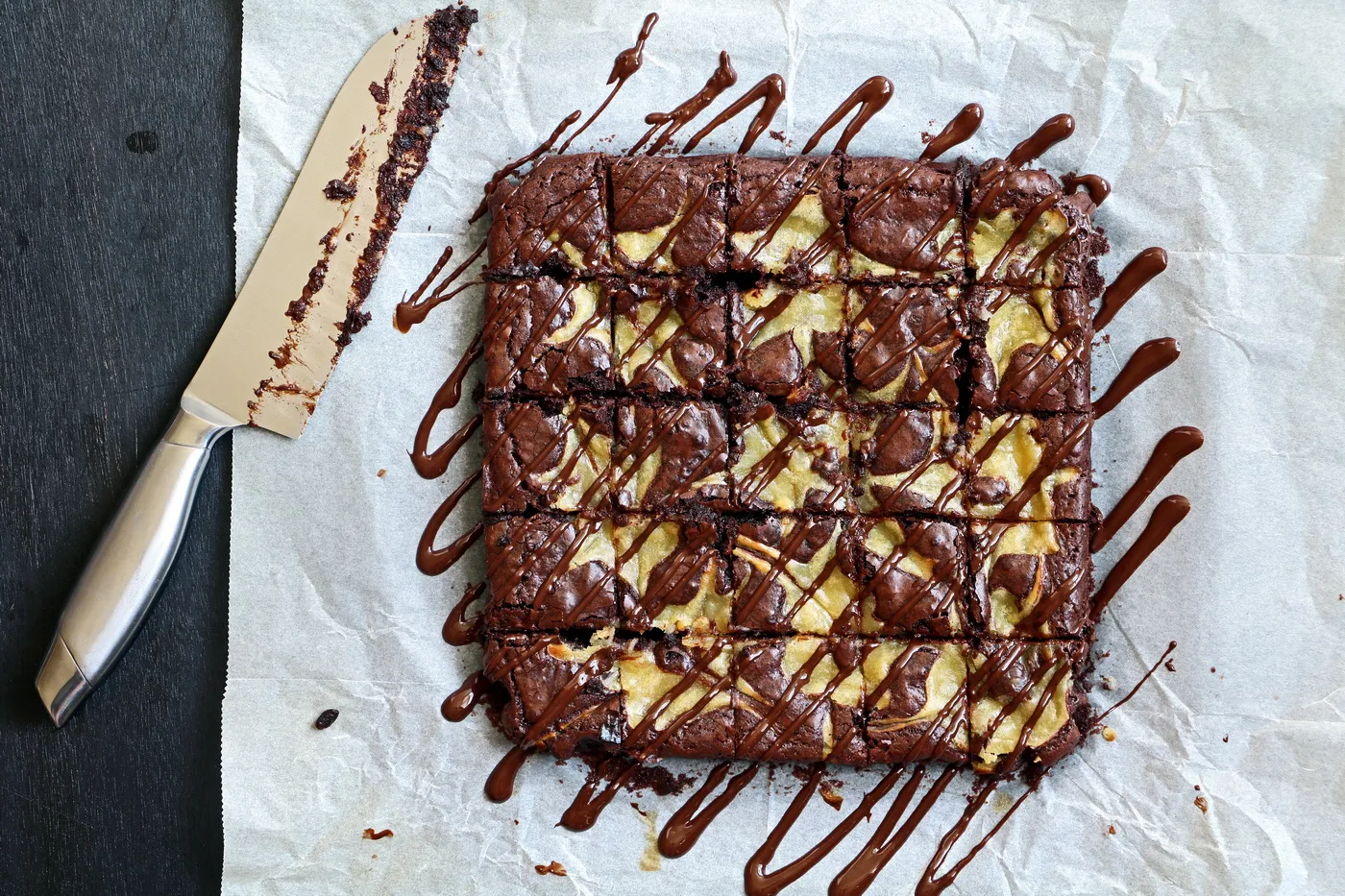 This super fudgy chocolate brownie with lemon curd (from Neta Cooks) are going to make the weekend so much sweeter, you can actually get diabetes 😉
Lemon Curd Yogurt Ice Pops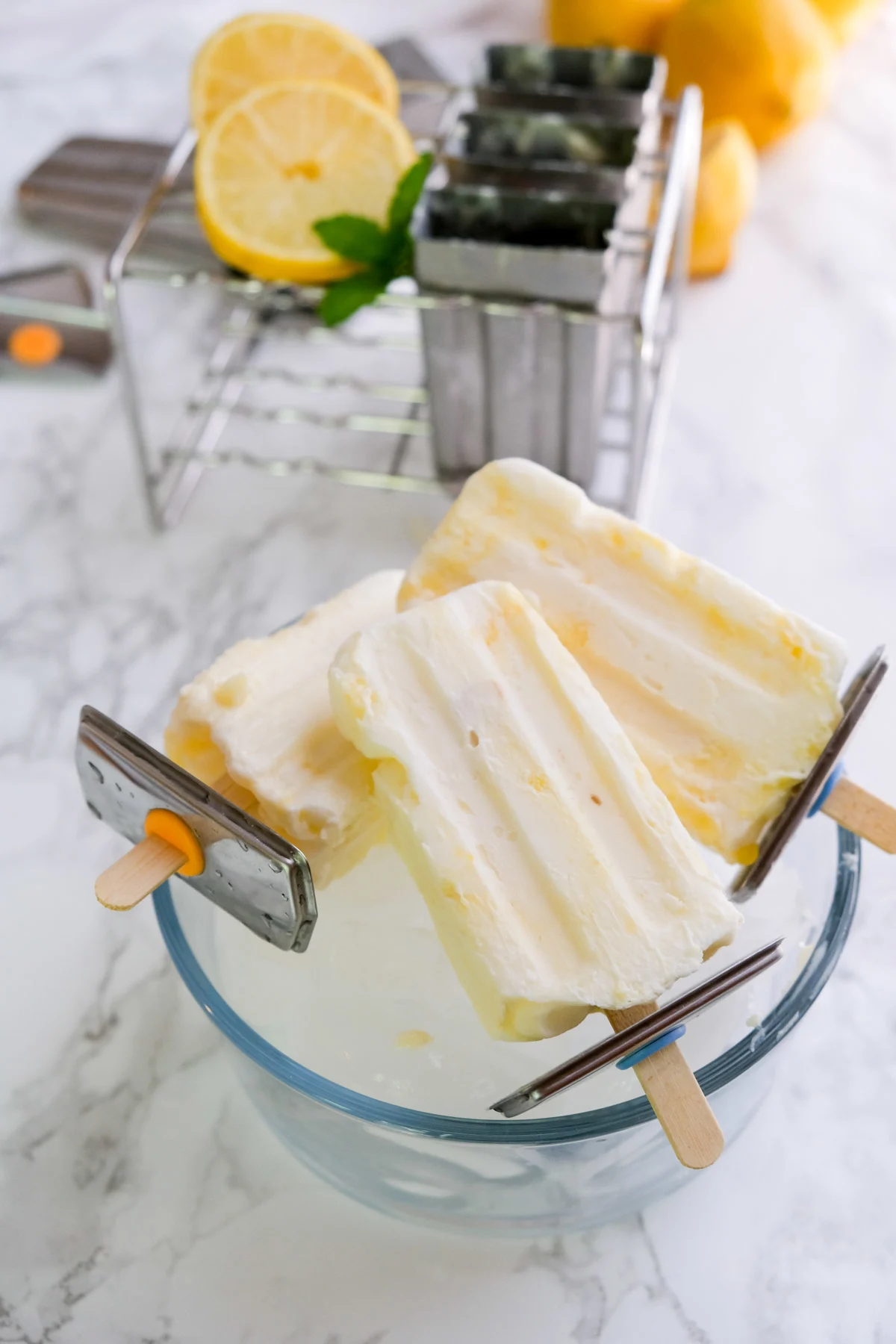 These easy Yogurt Ice Pops (from International Desserts Blog) are bursting with flavor! Use my Homemade Lemon Curd recipe and you'll have an easy, delicious, from-scratch summer treat in no time.
Lemon Curd Poundcake with Limoncello Glaze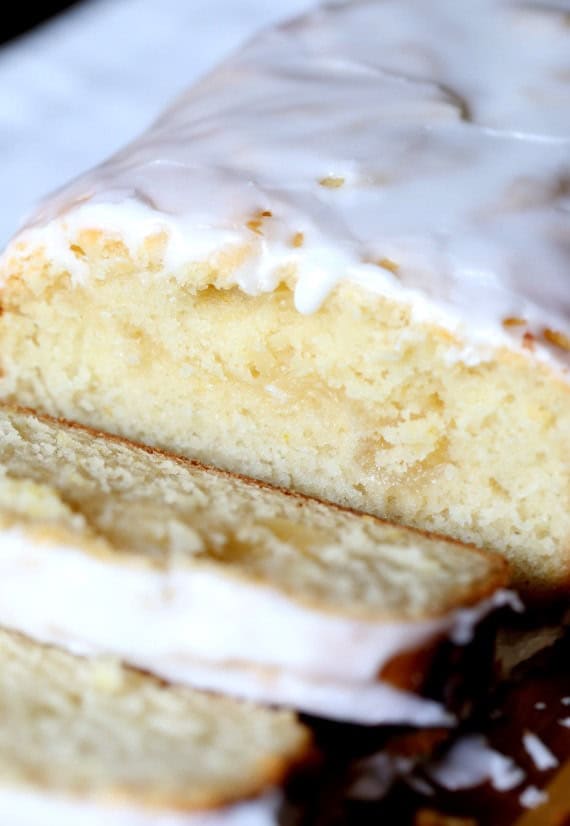 This Pound Cake with Limoncello Glaze (from Cookies & Cups) is soft, rich and buttery. It has a hint of lemon zest and is swirled with lemon curd. It's all topped with a Limoncello Glaze that is to die for!