How long is spaghetti sauce good for in the fridge? If you have a jar of pasta sauce staring at you and you are wondering whether to toss or eat.. read on!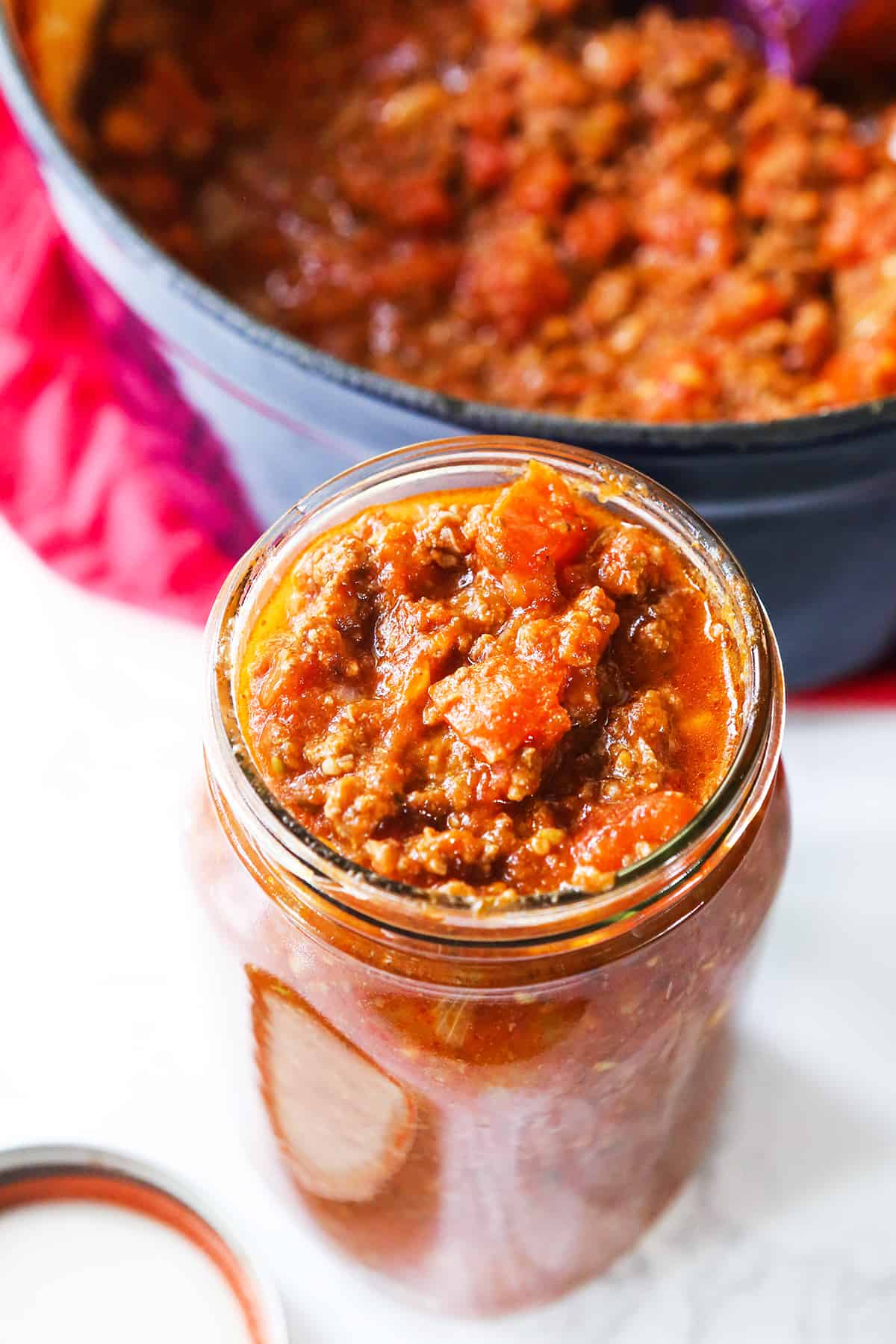 Pasta sauce is a frequent visitor in both our pantry and fridge. Are we the only ones? I feel like we never completely finish an entire jar and there is always one or two half-eaten containers lingering in the fridge doors.
The jar gets examined closely. I smell it, squint at it and wonder, "Is this ok to eat?" If you ever find yourself in a similar quandry, you have nothing to fret. This post will help you determine whether or not that jar you are squinting out should be eaten or tossed.
How To Store Pasta Sauce
Unopened jars of pasta sauce purchased at the grocery store have a long shelf life. They can sit in a pantry or cupboard for up to a year beyond the expiration date. Store-bought jars should be stored in a cool, dry place such as a pantry.
Peak quality lies with the timeframe of the expiration date noted on the jar. Opened sauce will remain fresh when stored properly in the fridge for up to 10 days.
Note that foods enjoyed beyond the expiration date (when unopened), while still safe to eat, can lose coloring and flavor.
When storing the homemade variety, store properly in glass jars and always store in the fridge (never in the pantry or at room temperature).
How Long Is Spaghetti Sauce Good For In The Fridge
Once a store-bought jar has been opened, it should be refrigerated and used within 10 days at most (preferably closer to 7 days for best quality).
The shelf life of homemade pasta sauce is slightly shorter than store-bought. How much shorter will the leftover pasta sauce last? The homemade version will stay fresh in the refrigerator for up to 5 days.
When Pasta Sauce Goes Bad – How To Tell
Mold or visible signs of spoilage are the best way to tell if sauce has gone bad. Bad sauce can also have unpleasant odors or discoloration where it becomes a maroon color as opposed to its typical bright red color.
If nothing seems amiss but the fresh flavor is gone, stay on the safe side in order to avoid food poisoning and discard it.
How To Freeze Sauce
Allow the sauce to come to room temperature if it has been heated. To extend the shelf life, throw it in the freezer! Pour into containers or heavy-duty freezer bags.
Place in the freezer for up to 4 months. When you are ready to use it, remove frozen sauce from the freezer and allow it to thaw completely. Pour into a saucepan and simmer over medium heat for 5 minutes before serving.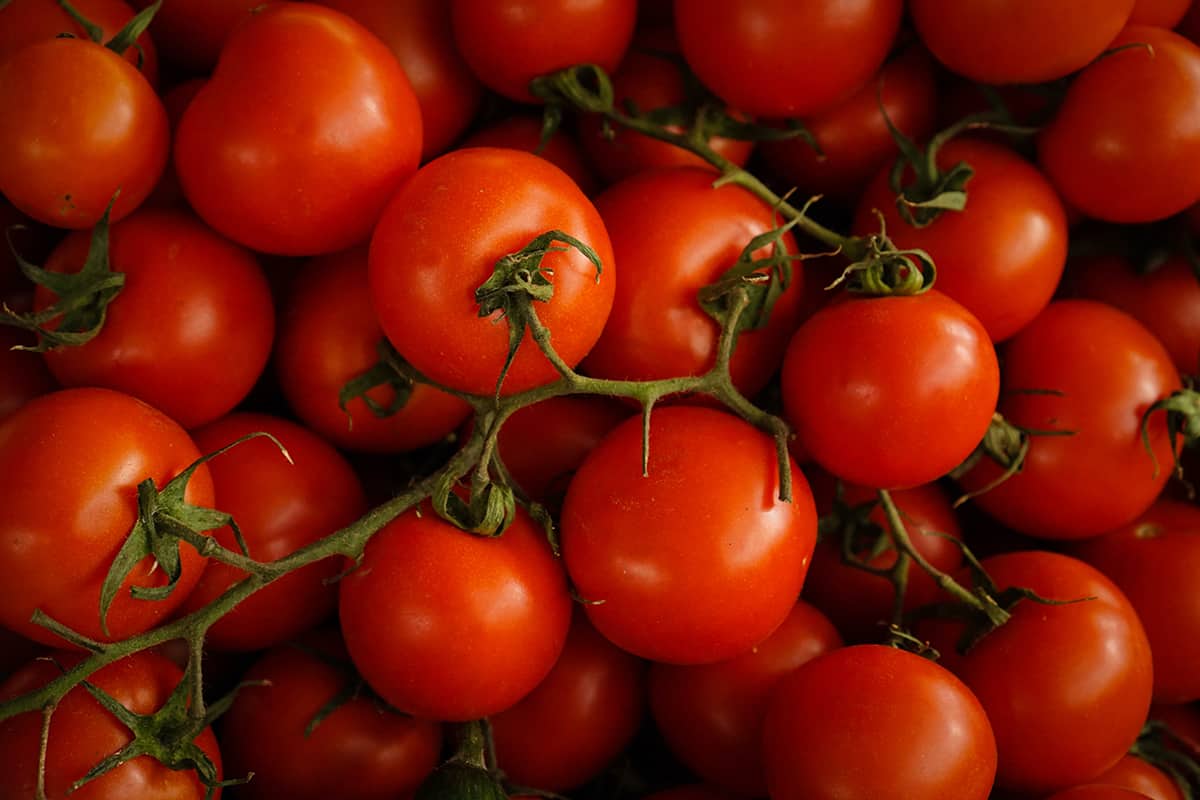 FAQ About Spaghetti Sauce
Is spaghetti sauce gluten free?
Most spaghetti sauce recipes are gluten-free. When looking for gluten-free store-bought varieties, check the label for ingredients that contain wheat.
Are spaghetti sauce and pizza sauce the same?
Pizza sauce is typically made using tomato sauce, tomato paste and seasonings and is cooked briefly on the stovetop. Spaghetti sauce is made using additional ingredients such as onions, bay leaves and crushed tomatoes and simmers for a couple hours to help enhance the flavor.
Can spaghetti sauce be used for pizza?
Spaghetti sauce sauce can be used in place of pizza sauce in a pinch. First, run the sauce through a strainer to get rid of excess liquid. Transfer to a food processor or blender and puree until smooth. Add 1 teaspoon each of fennel seed and Italian seasoning.
Homemade Pasta Sauce Recipes
Let's dig into some homemade sauce recipes. Here are a few delicious options to choose from!
Other Easy Homemade Sauces to Make This Week
If you are looking for other easy sauces to make from scratch, check out this helpful list of 18 homemade sauces you can use now or freeze for later. Inside this roundup, you'll find savory sauces like pizza sauce and alfredo sauce as well as sweet ones such as hot fudge sauce and blueberry, too!
Recipes Using Leftover Pasta Sauce
Spaghetti is a classic and comforting dinner option, but what about leftover sauce tips? If you don't want to toss it, click over for ideas about ways to use leftover spaghetti sauce so nothing goes to waste.
How To Make Homemade Tomato Sauce
Instant Pot Tomato Sauce tastes super fresh, made with fresh tomatoes and with no peeling or seeding required! Use it as a topping on pasta! This is the easiest tomato sauce recipe on the planet and you will be blown away by the flavor.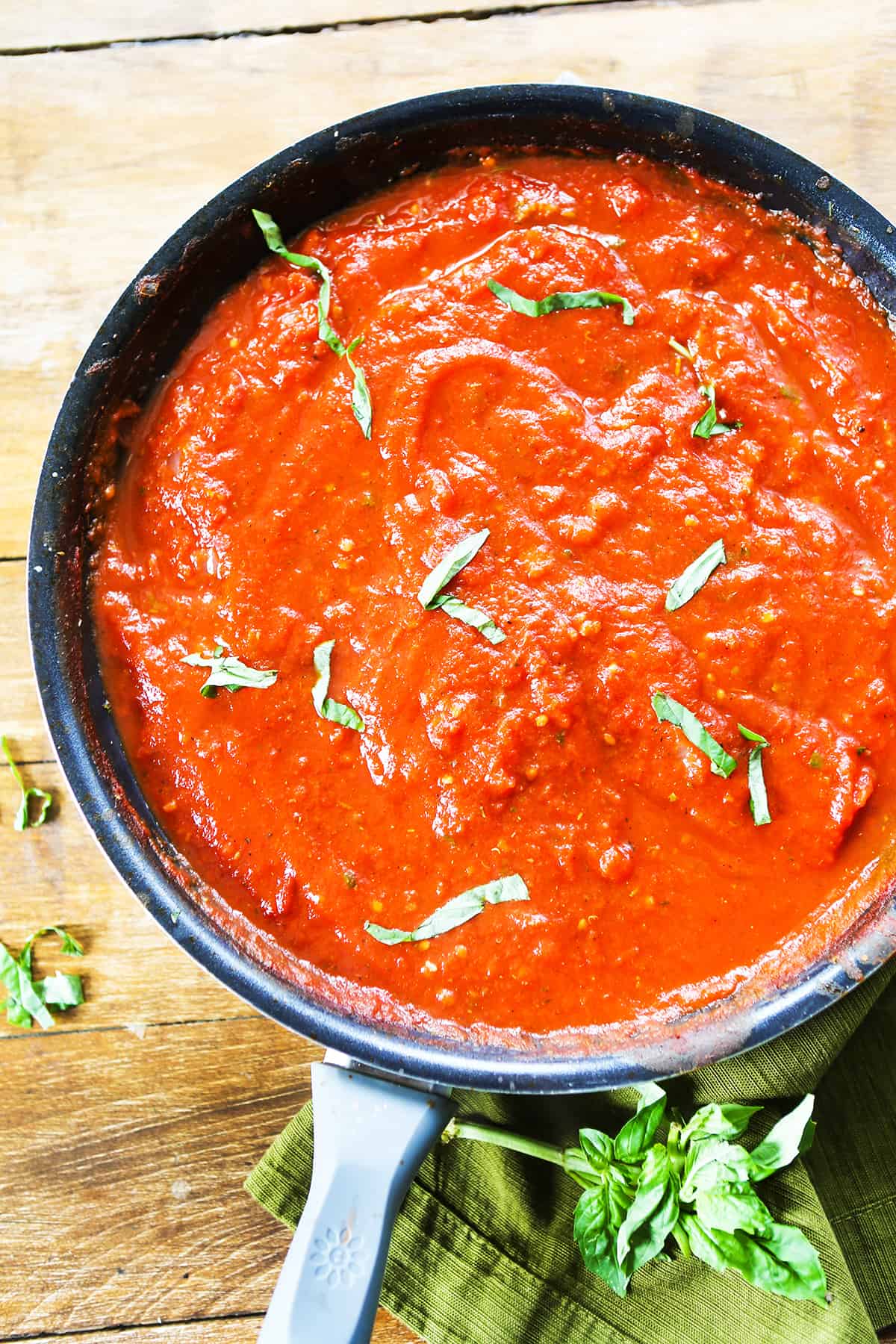 Marinara vs Spaghetti Sauce
So close in texture, color and flavor that you could call them cousins! Let's get to the heart of the issue and explore marinara vs spaghetti sauce. What are the differences?!
If you're looking to thicken marinara, read this article for more information!
How To Make Sauce Thicker
If you make or purchase a batch of pasta sauce and find that is thin and lacks substance, there are ways to fix it! Read on for tips about how to thicken spaghetti sauce.
If you do NOT have tomato paste on hand but still want a thicker sauce, use this tutorial!
Dinner Ideas Using Ground Beef
Make dinner and affordable with this delicious list of cheap dinner ideas with ground beef. Ground beef does not need to be boring!