Making homemade sauces is a great way to know exactly what ingredients are going into them, they are more affordable than store-bought and they're just tastier! This roundup of easy sauce recipes can be used now or frozen for another time.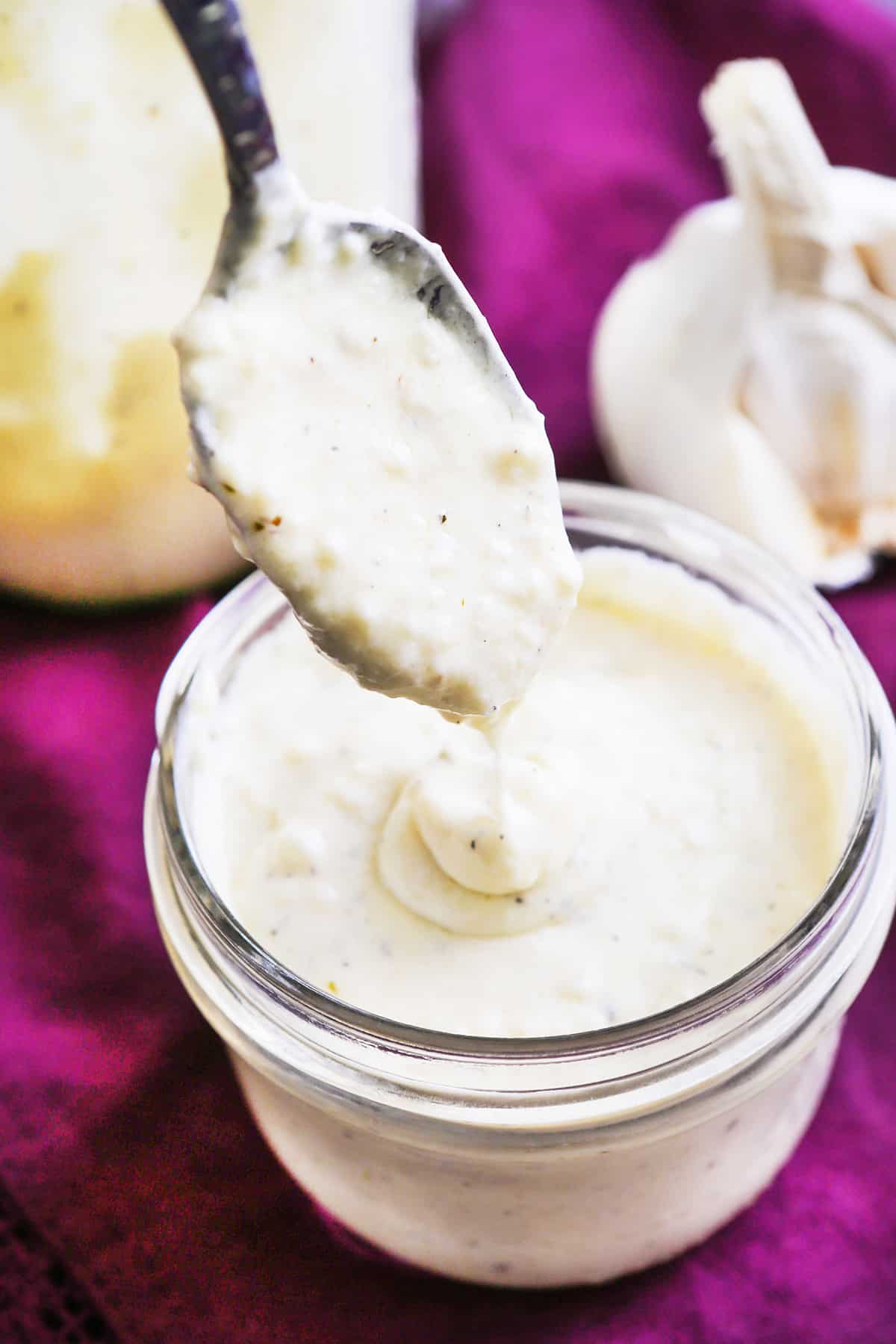 Whether you are in a pinch and needing a sauce pronto or you're just trying to be more money- and ingredient-conscious, this list of easy sauce recipes is going to save you! Links to the recipes are provided, as well as recommendations for ingredient substitutions.
Most of the recipes inside this roundup can be made, cooled and frozen for future use. Simplify busy weeknights by thawing a jar from the freezer and using it for an easy meal!
Easy Homemade Sauces to Make at Home
Pasta
Alfredo
Salad dressings
Jellies and jams
Ginger
Pizza
Taco
Enchilada
Pesto
Teriyaki
Ketchup
Tartar
Hot Fudge
Blueberry
Spice Things Up
Make a good sauce even better by adding spice! Here are a few ingredients that will get the job done:
Red pepper flakes
Black pepper
White pepper
Cayenne pepper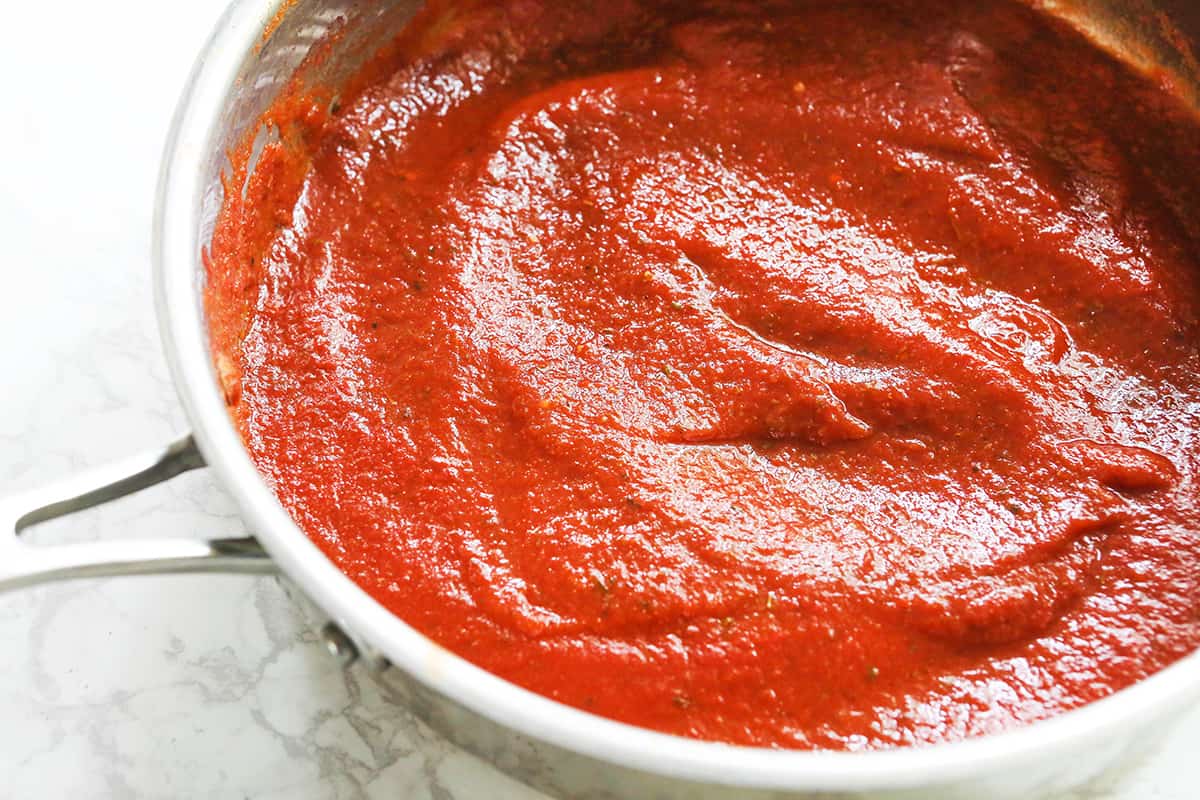 How To Thicken Pasta Sauce
If you make or purchase a batch of pasta sauce and find that is thin and lacks substance, there are ways to fix it! Read on for tips about how to make thick spaghetti sauce.
What To Do With Leftover Pasta Sauce
Aside from the obvious reason (the amazing FLAVOR!), my favorite thing about pasta sauce is that it is so versatile. Here are a few ideas for ways to enjoy it!
See this comprehensive list of recipe ideas for leftover pasta sauce.
Reheat and pour over the top of cooked noodles of any kind.
Spread over your next meatloaf as a delicious, hearty topping.
Replace a jar of marinara sauce or alfredo sauce with it in any recipe.
Use it as a filling for stuffed spaghetti squash.
Add it to your morning eggs because everything tastes great with eggs.
Use as a dipping sauce for breadsticks, garlic bread or quesadillas.
Pile into stuffed bell peppers for a hearty dinner.
Spread inside your next grilled cheese sandwich (with or without the leftover noodles!).
Add leftovers to your next batch of lasagna, cheesy manicotti, baked spaghetti, spaghetti pie or baked ziti.
How Long Does Soy Sauce Last
How long does soy sauce last? If you have a bottle staring at you from inside your pantry or refrigerator and you don't know whether to toss or use, you'll want to read this post!
How Long Does Mustard Last
How long does mustard last? Read this post to learn more!
Quick Web Story On Homemade Sauces!
Check out this web story on sauces you can make at home and be in control of what's in the ingredients you're taking in for your family.
---
Easy Sauce Recipes to Make at Home
Marinara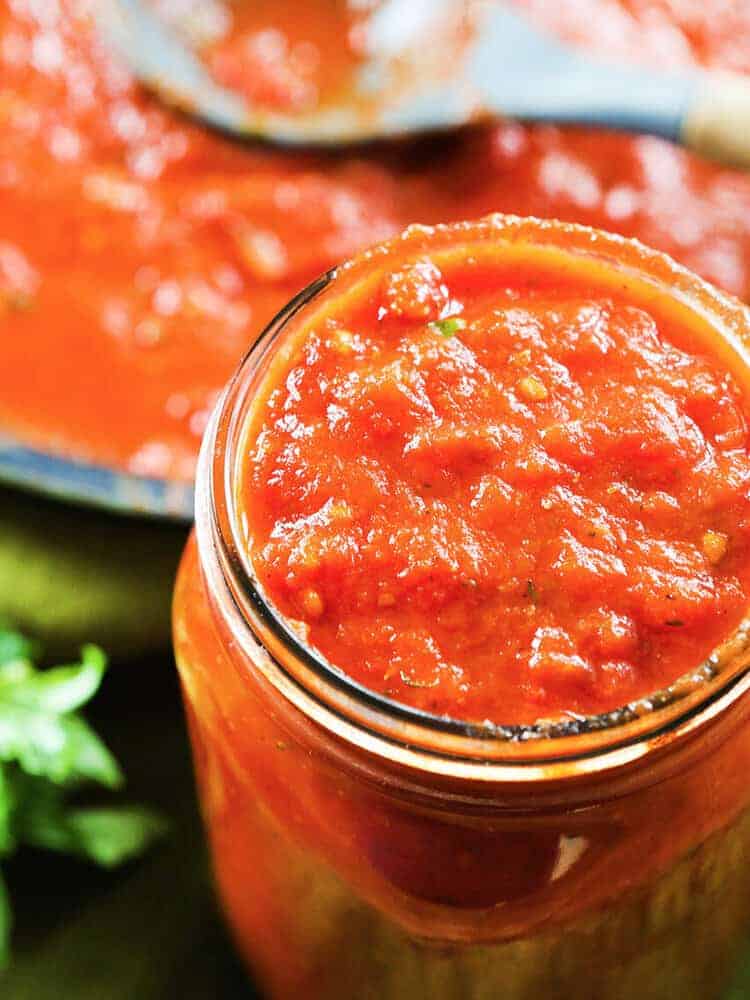 Homemade marinara sauce is the way to go! Make this awesome sauce to dip bread sticks in or to add to your next pasta dish. Made in just a few minutes, this will become your new favorite sauce!
Substitutions:
1 Tbsp dried minced onion can be used in place of fresh onion.
Garlic powder (1 tsp) can be used in place of fresh garlic cloves.
1 tsp dried basil can be used in place of fresh basil leaves.
Tomato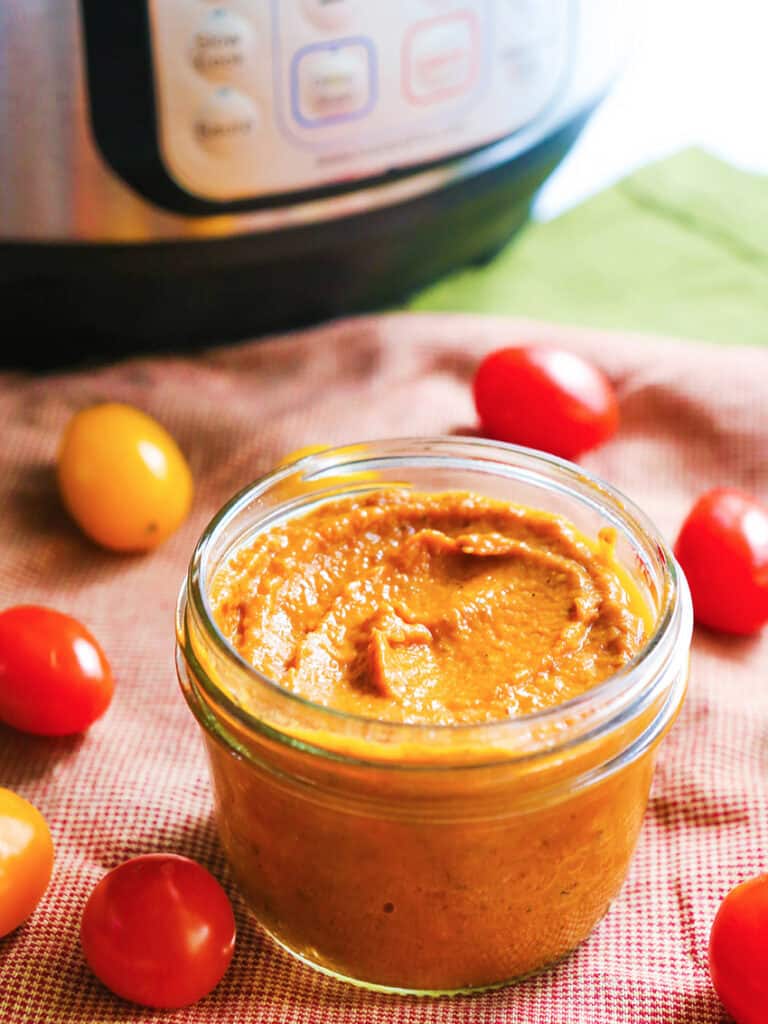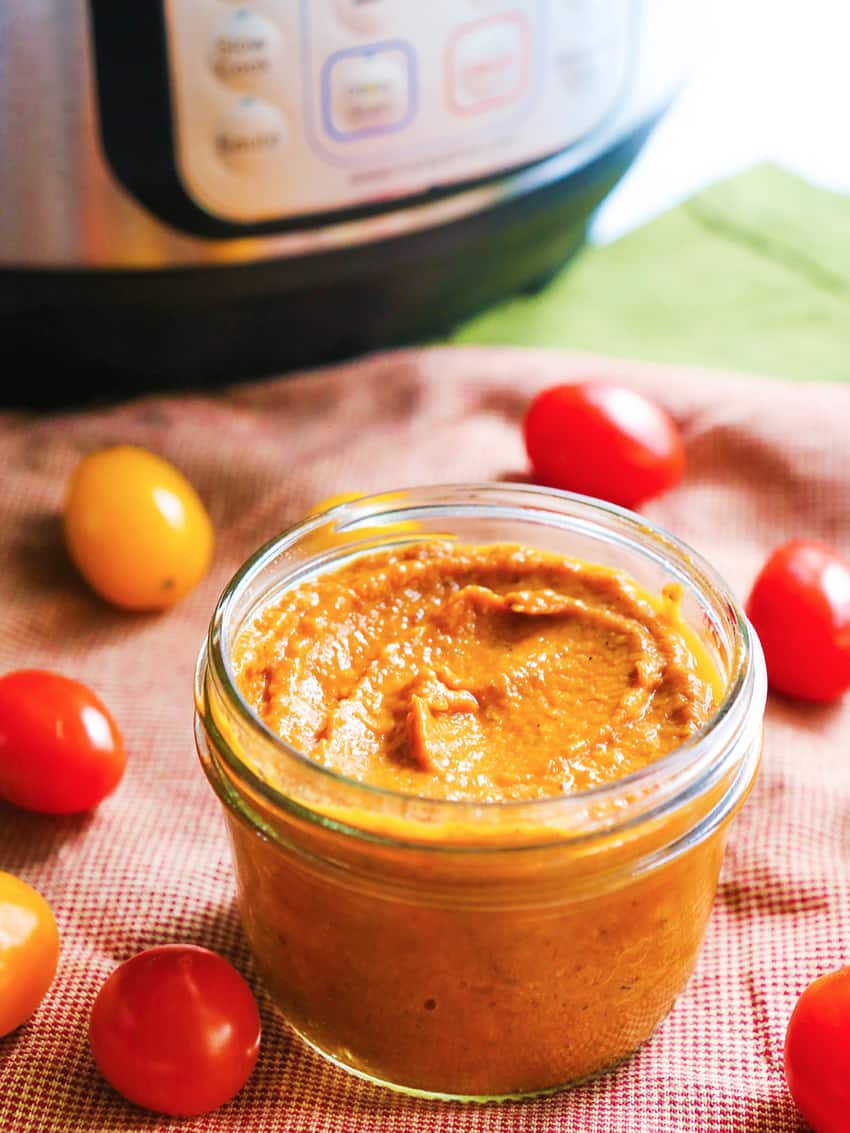 Fresh, homemade tomato sauce made in an Instant Pot is made with fresh tomatoes and does not require peeling or seeding! This is the easiest tomato sauce recipe using just a few simple ingredients and you will be blown away by the savory flavor. Use it in place of canned sauce or as a topping on pasta!
Learn how to thicken tomato sauce to for an even more robust texture!
Substitutions:
Use any variety of fresh tomatoes for this recipe.
Replace fresh onion with 1 Tbsp dried minced onion.
Instead of fresh garlic, use 1 tsp garlic powder.
Replace fresh basil with 1 tsp dried basil.
Omit wine, if desired (no replacement necessary).
Spaghetti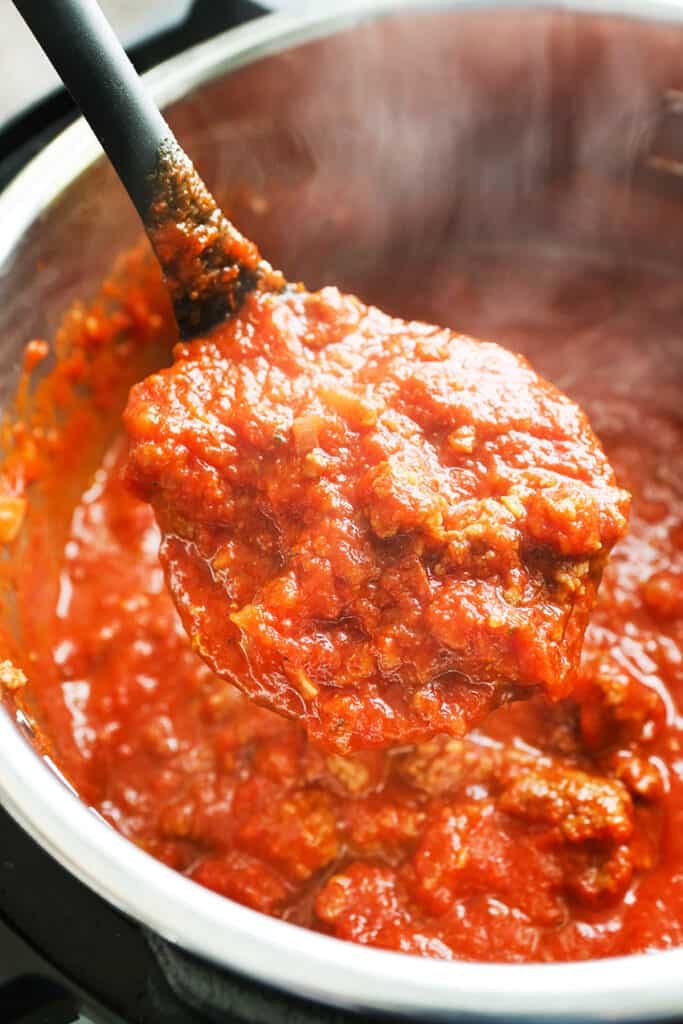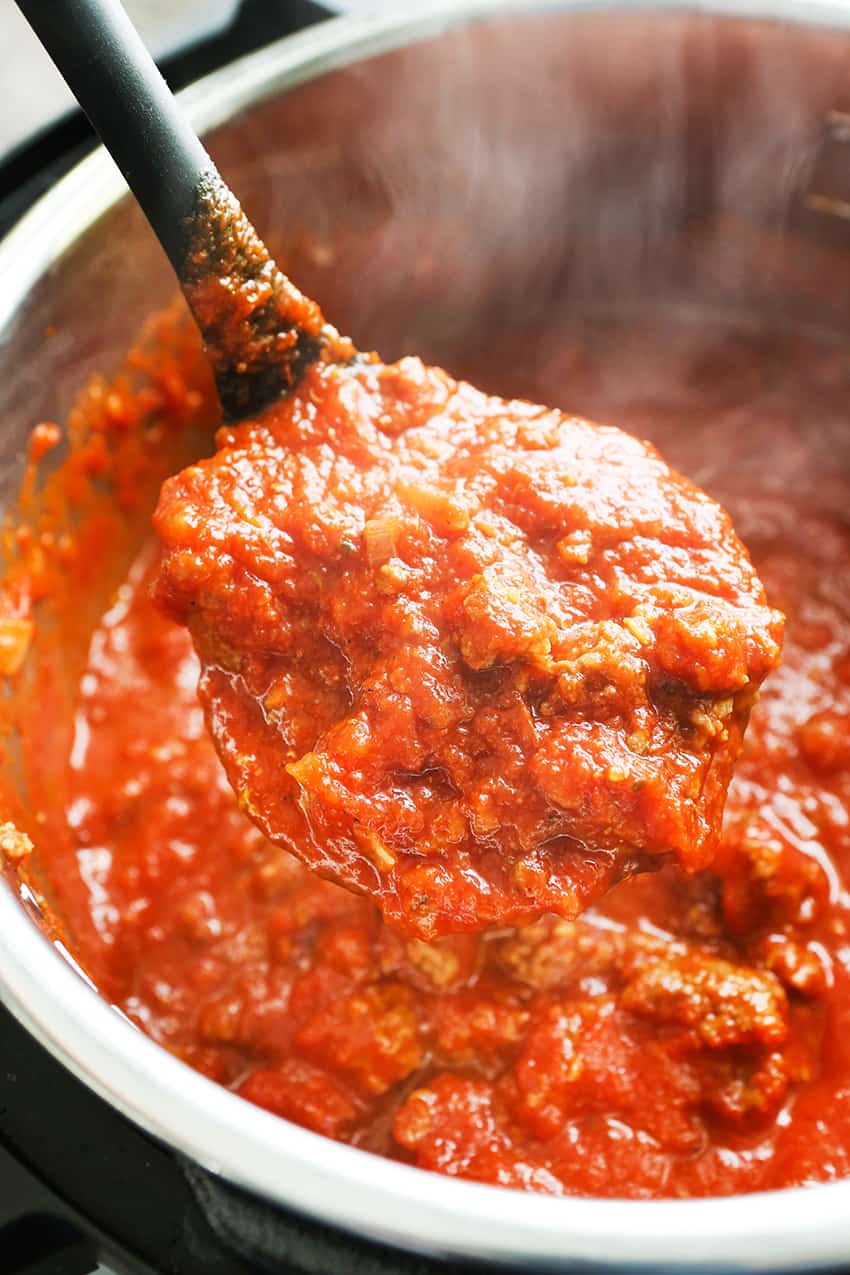 Instant Pot spaghetti sauce is super easy, meaty and hearty when made in an Instant Pot. Using a pressure cooker to cook pasta sauce makes it flavorful and quick to prepare, but tastes like is has simmered on the stove all day. Pour this delicious savory sauce over a pile of cooked pasta!
Substitutions:
If desired, make this on stove top instead. Combine all ingredients in a large sauce pan and simmer for 20-30 minutes.
Instead of fresh onion, use 1 Tbsp dried minced onion instead.
Replace fresh garlic with 1 tsp garlic powder.
Use any variety of ground meat.
Replace marinara with tomato sauce.
More Pasta Sauce Recipes
Pesto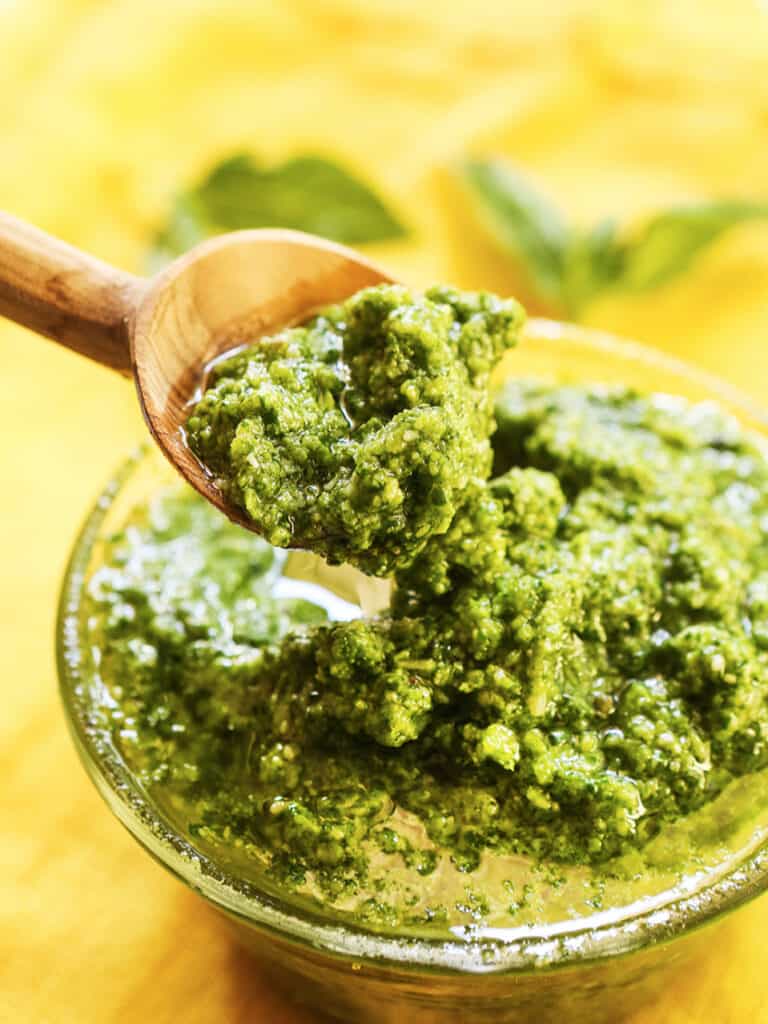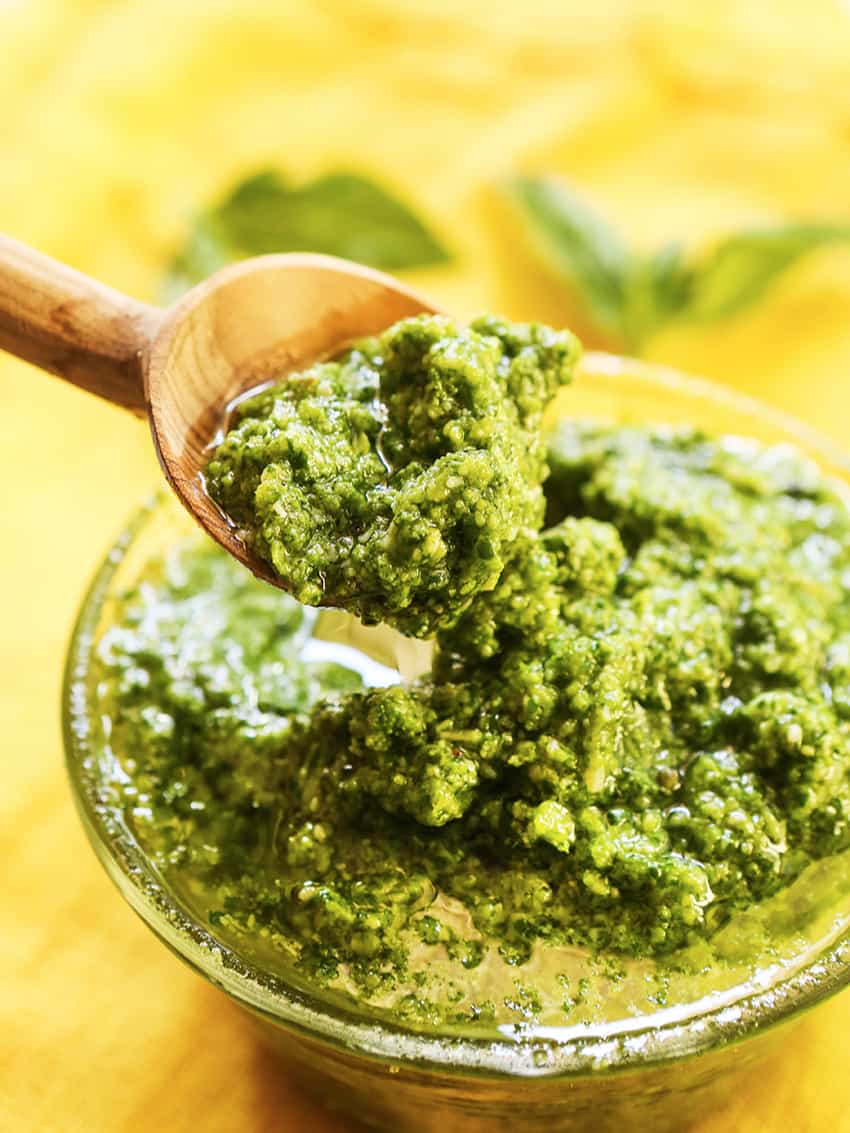 It takes only 5 minutes and just a few ingredients to make spinach basil pesto. This is the most versatile, delicious sauce around! It pairs well with so many different foods and I promise you won't want to stop eating it!
Substitutions:
Replace fresh basil with 1 Tbsp dried basil, if needed.
Replace fresh spinach with equal amounts canned or frozen. If using frozen, defrost and squeeze as much water out as possible.
Replace pine nuts with chopped pecans or walnuts.
Taco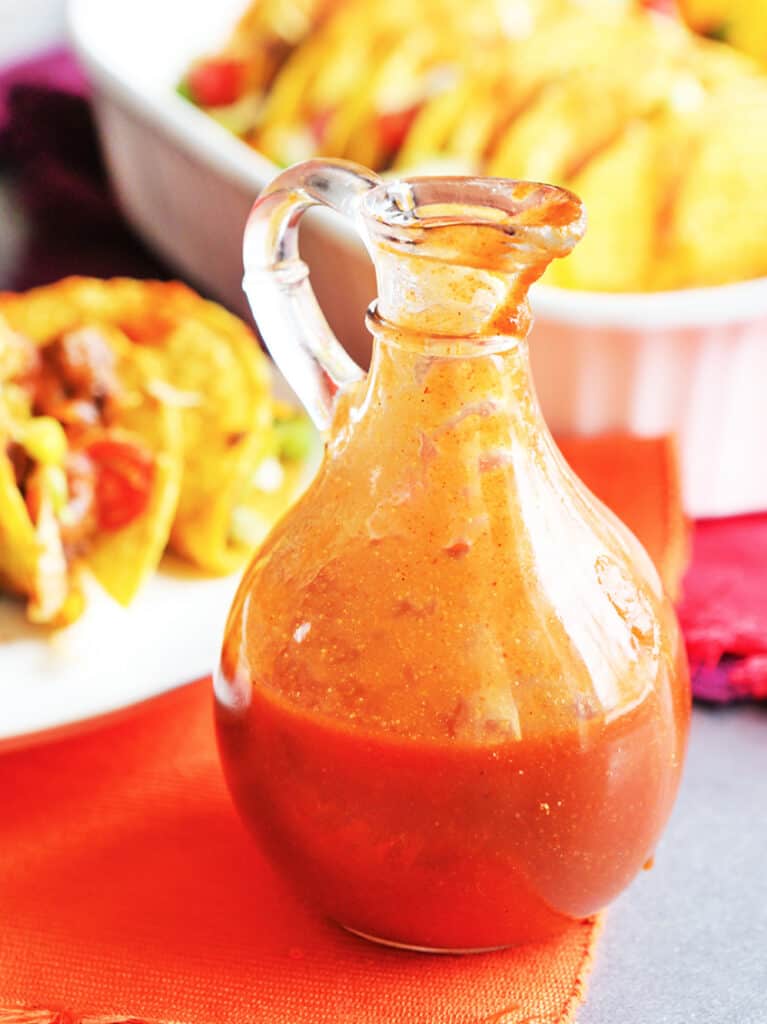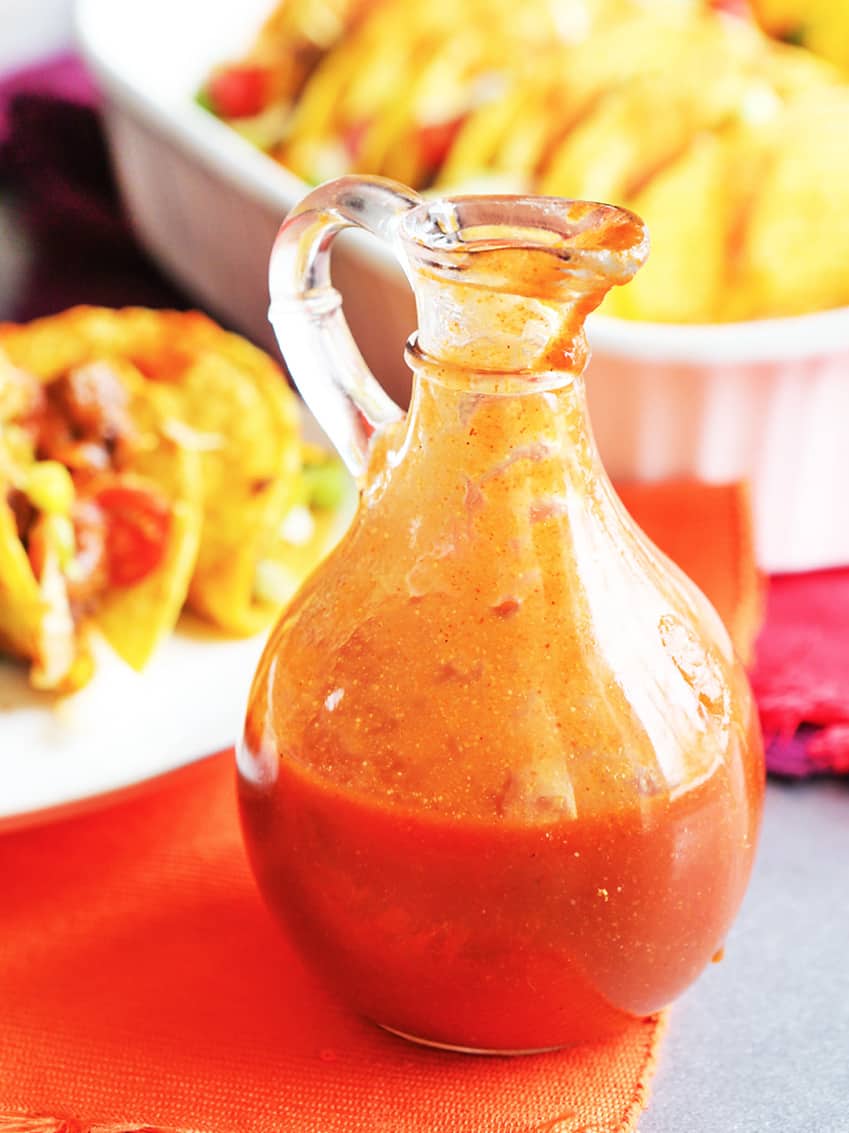 Make your own taco sauce to use in a variety of Mexican dishes, such as tacos, burritos and taco salads. Ditch the store-bought version so you know EXACTLY what goes inside! Takes just a few minutes to throw together.
Substitutions:
Use any variety of vinegar you have on hand.
Alfredo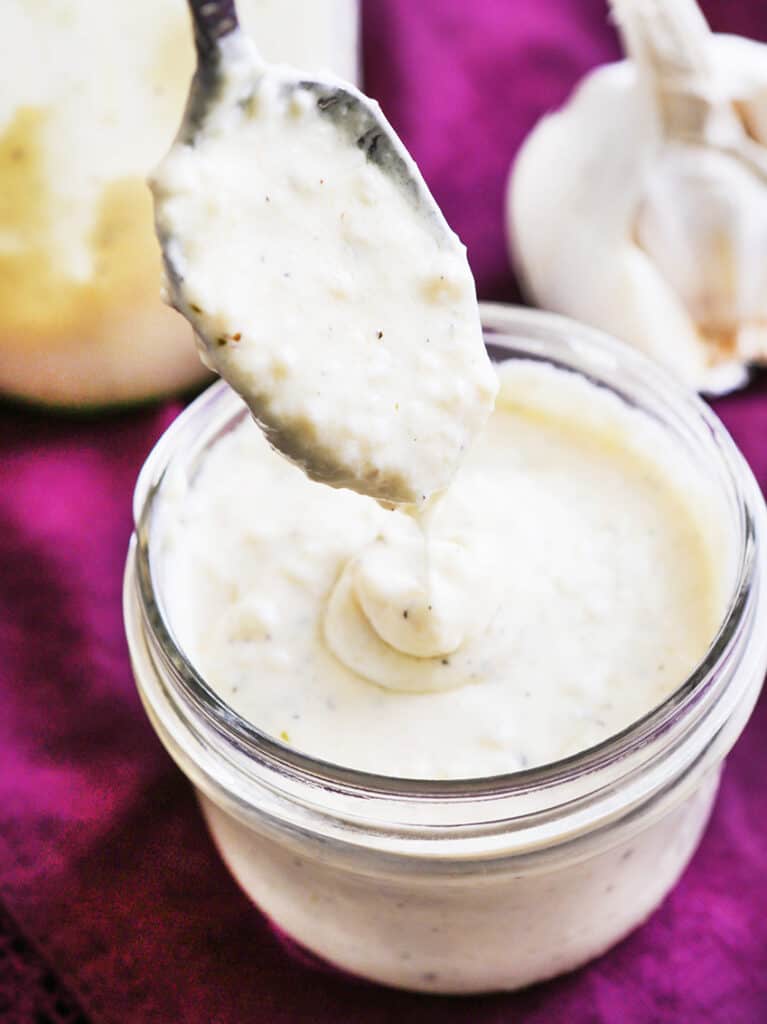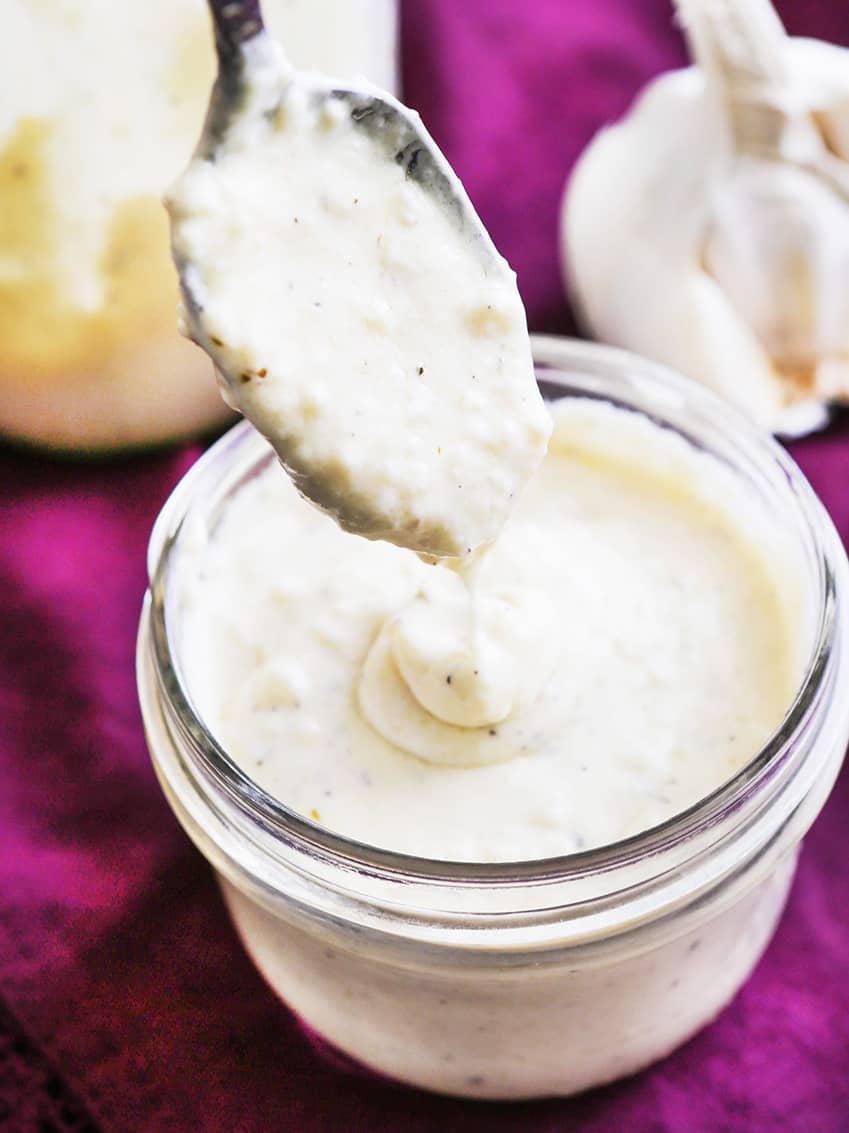 Best alfredo homemade sauce is super easy to make and done in under 10 minutes. Save yourself a trip to the store and also a little cash! This flavorful sauce is creamy, packed with flavor and it tastes great with pasta, pizza or bread sticks!
Use this one fresh, preferably, as it does not freeze well.
Substitutions:
Replace heavy whipping cream with whole milk or half and half in a pinch.
Grated Parmesan cheese can be used in place of fresh.
Replace fresh garlic with 1/2 tsp garlic powder.
Avocado Ranch Dressing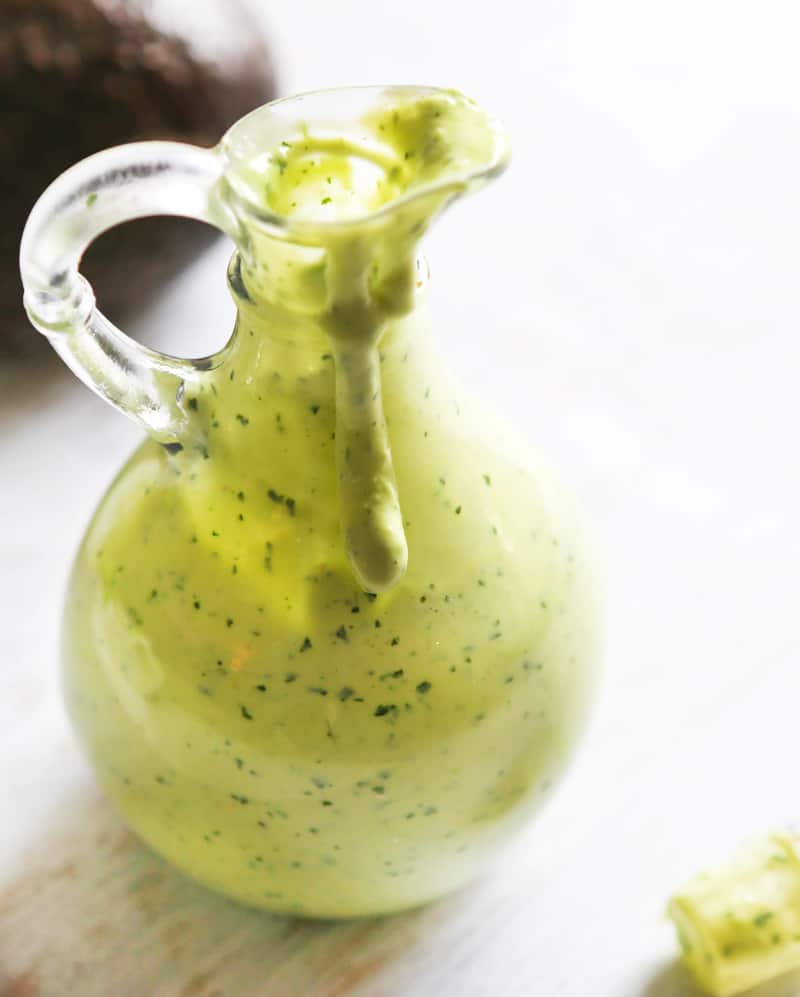 Creamy avocado ranch dressing is bursting with flavor. Fresh lime, cilantro and avocados create a delicious dressing you'll want to lick off the spoon! Pour this creamy sauce over a salad, on tacos or use it as a veggie dip or sandwich spread!
Substitutions:
Replace fresh parsley with 2 tsp dried parsley.
Packaged guacamole can replace the avocado.
Hot Dog Chili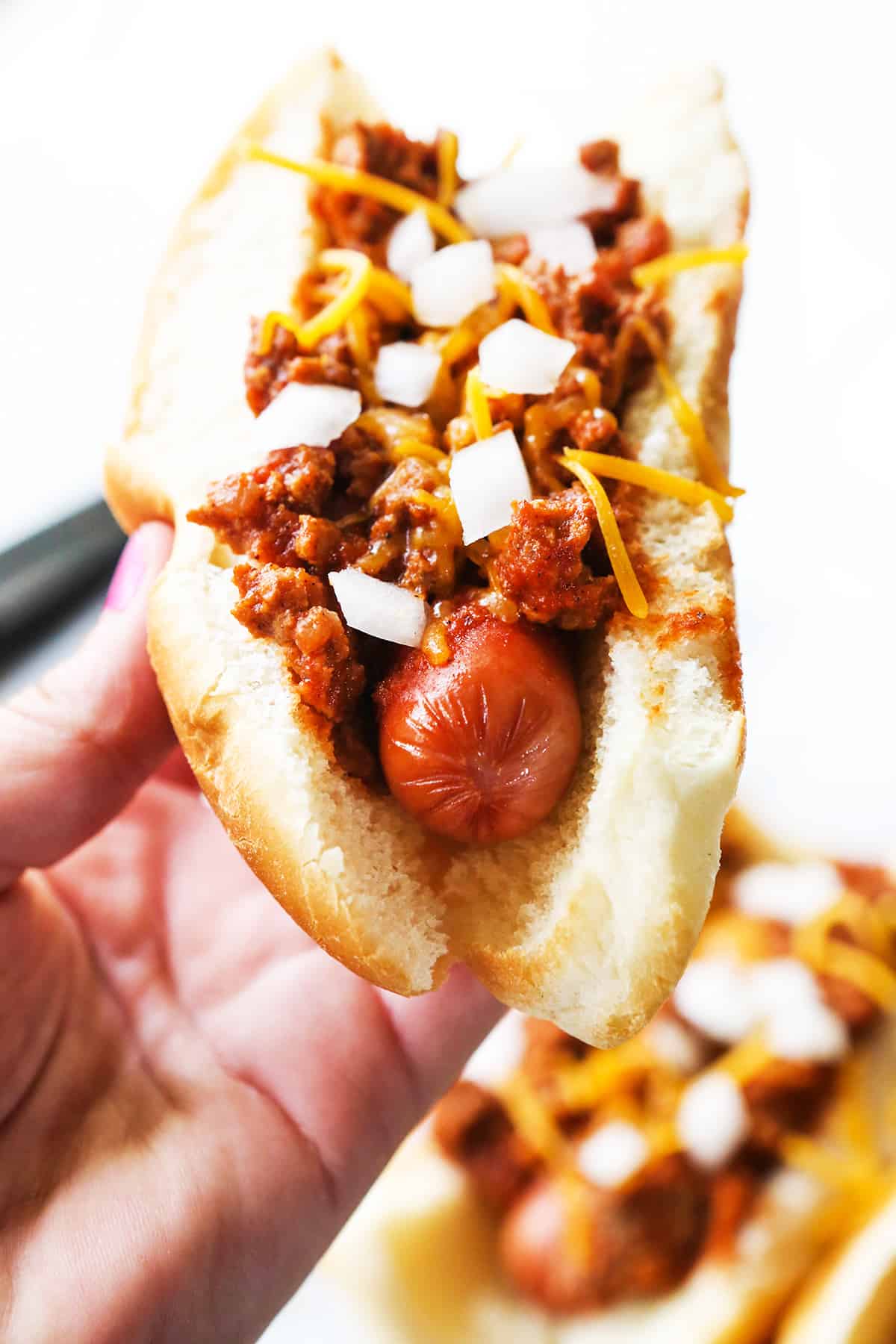 Don't use any old chili recipe to pile on top of hot dogs. This delicious recipe details how to make hot dog chili sauce so the consistency is just right!
Substitutions:
Replace ground beef with any other ground meat such as pork or turkey.
Tomato sauce and paste can be used interchangeably. 6 oz. paste = 15 oz. sauce.
BBQ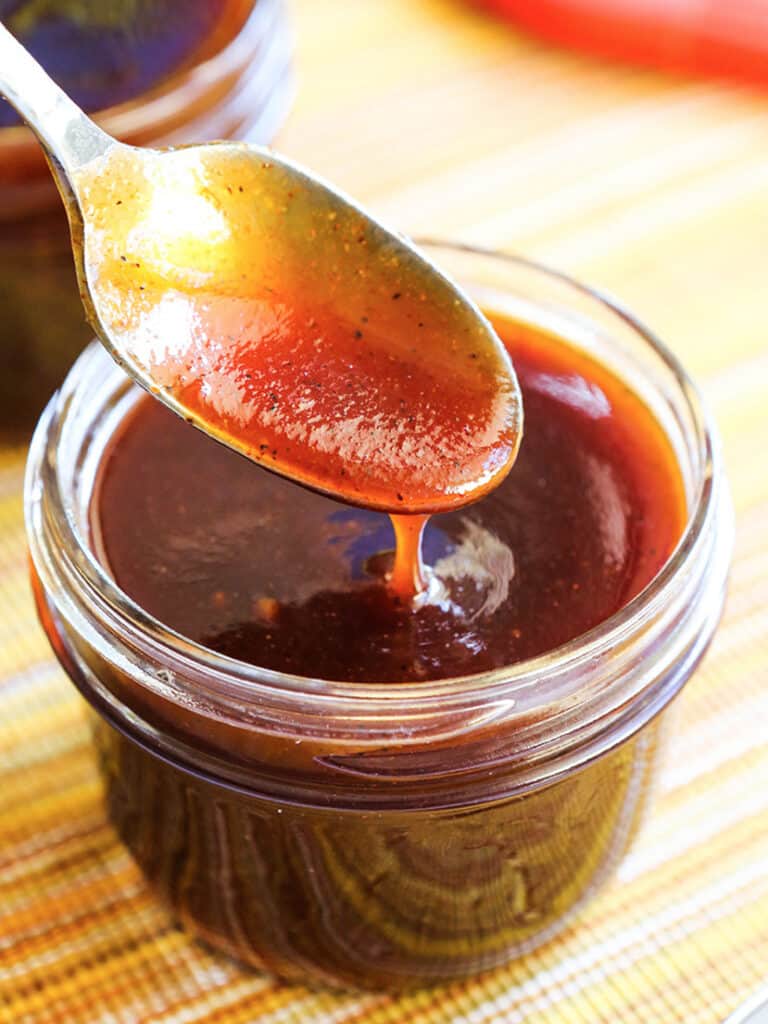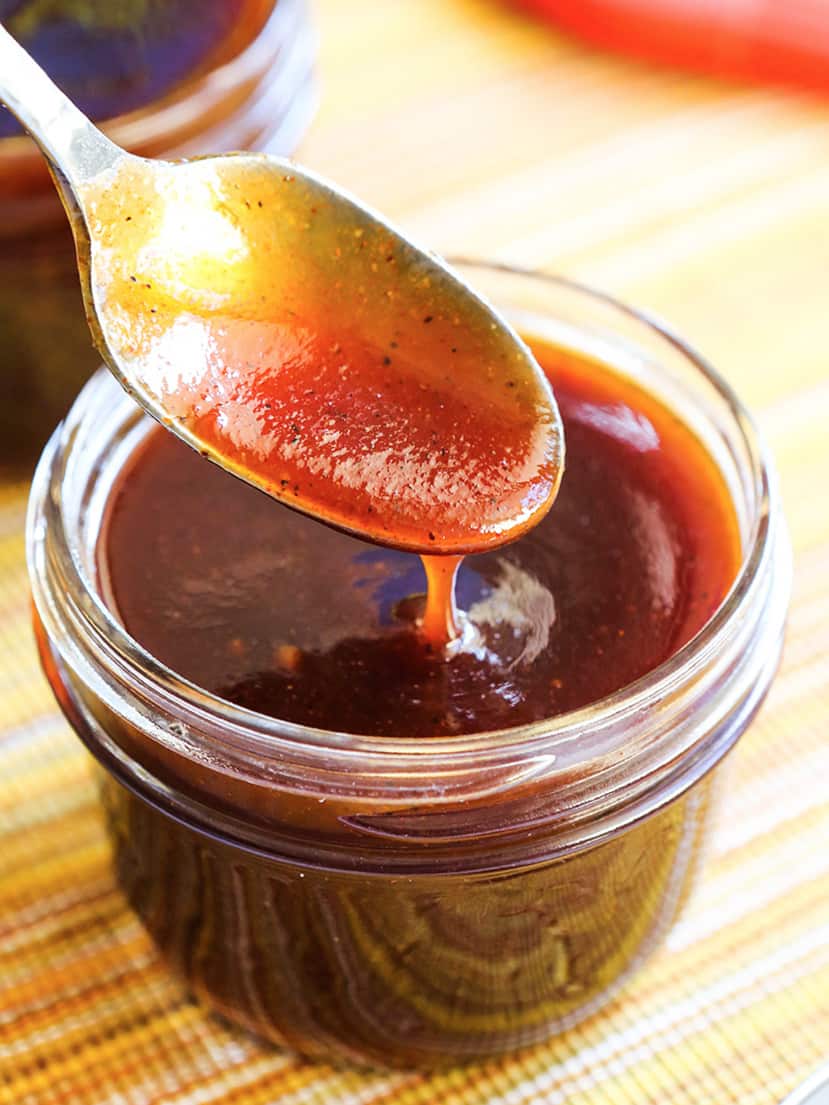 This homemade sweet and spicy bbq sauce is packed with a bold, delicious flavor that is hard to resist. It takes only a few minutes to make and takes grilled chicken, burgers or brats to the next level!
Substitutions:
Use any type of sugar in the recipe.
Any variety of vinegar can be used.
Homemade Buttermilk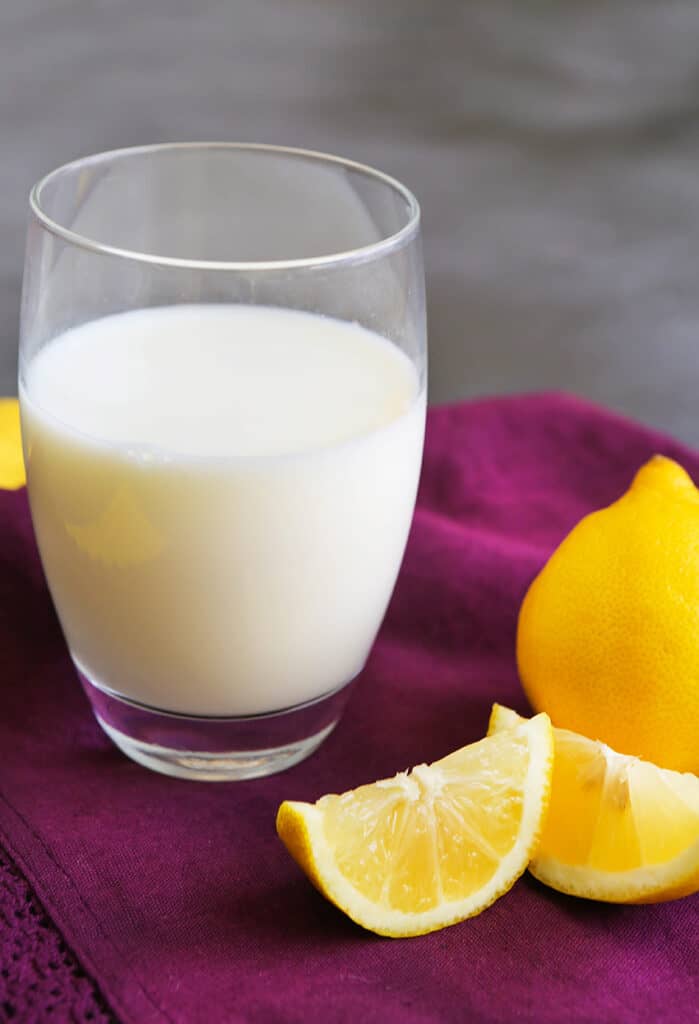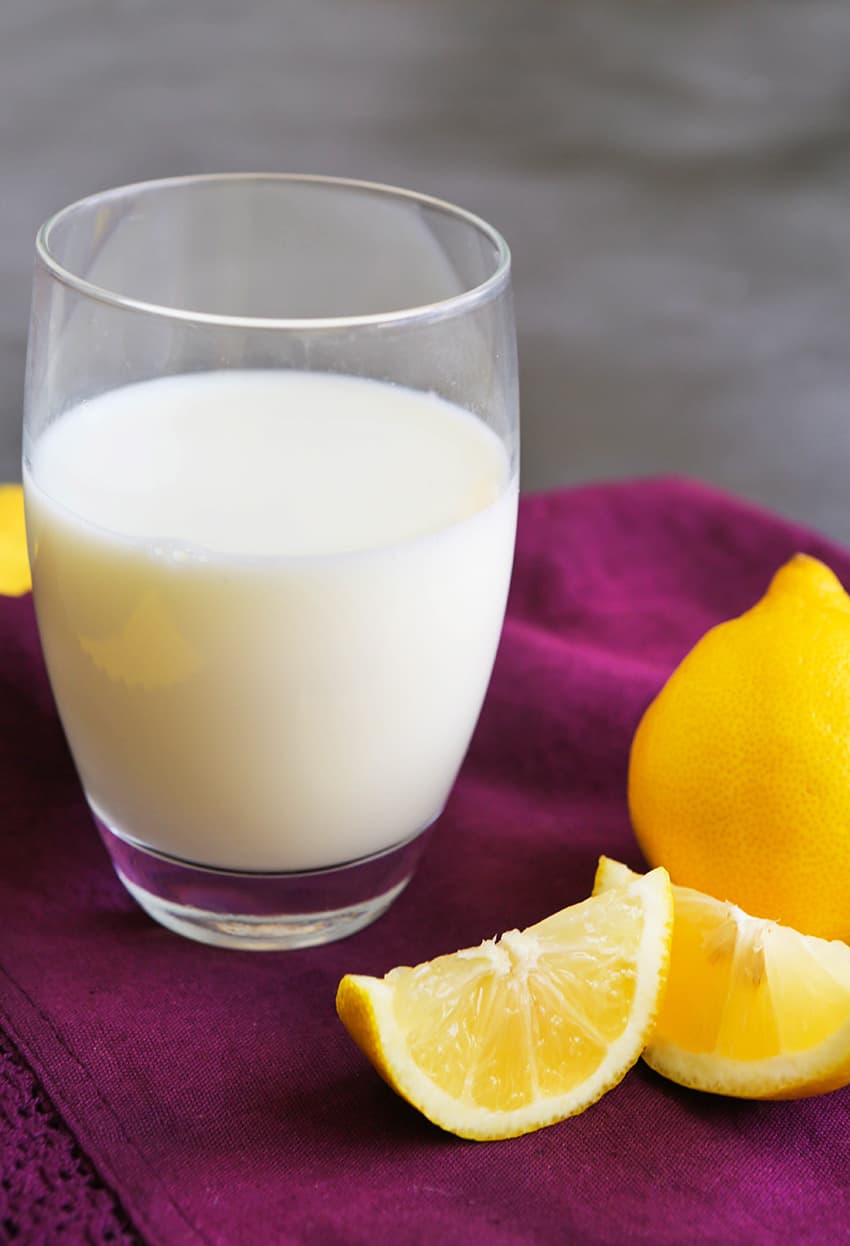 Make buttermilk at home with just 2 ingredients and in 5 quick minutes. This kitchen hack will save you stress and money since it is expensive to keep on hand at all times. Gone are the days of avoiding recipes just because they call for this ingredient!
Substitutions:
Use vinegar and lemon juice interchangeably in this recipe.
Ginger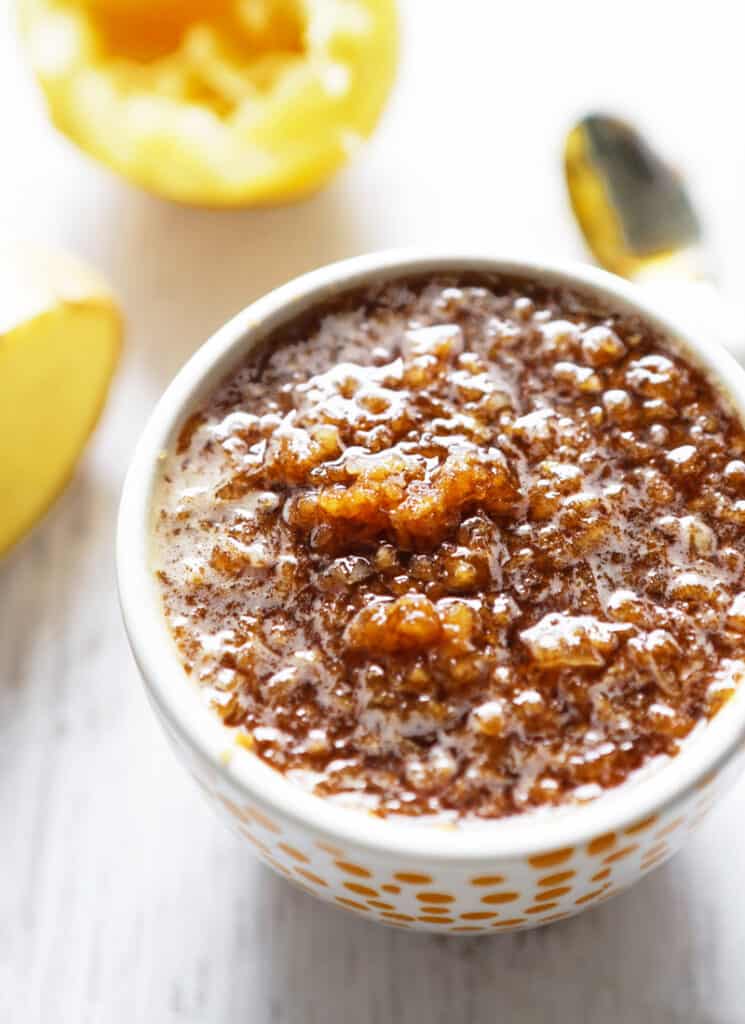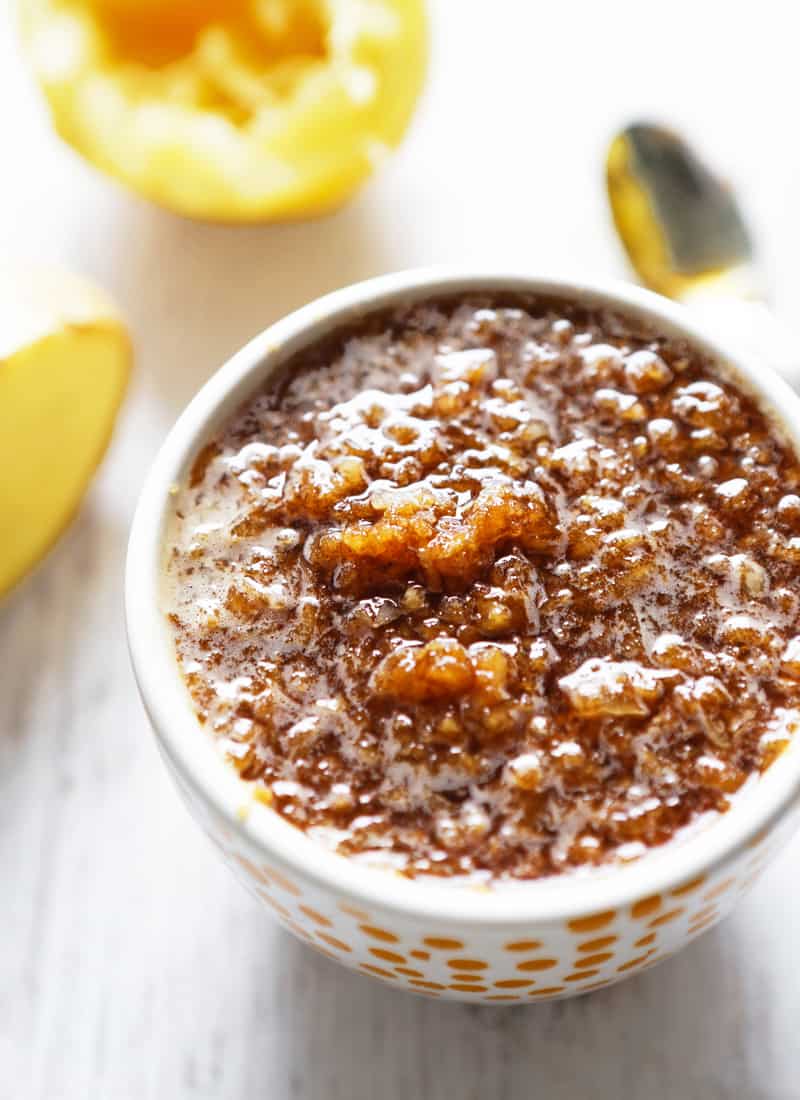 This Asian inspired Ginger Sauce is an exact replica of that famous Benihana sauce you love so much. It's a memorable and tasty sauce that people wish they could bottle and take home. Goes great with steak, veggies, rice, egg rolls or fish!
Substitutions:
Fresh onion can be replaced with up to 1 Tbsp dried minced onion.
Fresh ginger can be replaced with 2 tsp ground ginger.
Lime juice can be used instead of lemon juice.
Teriyaki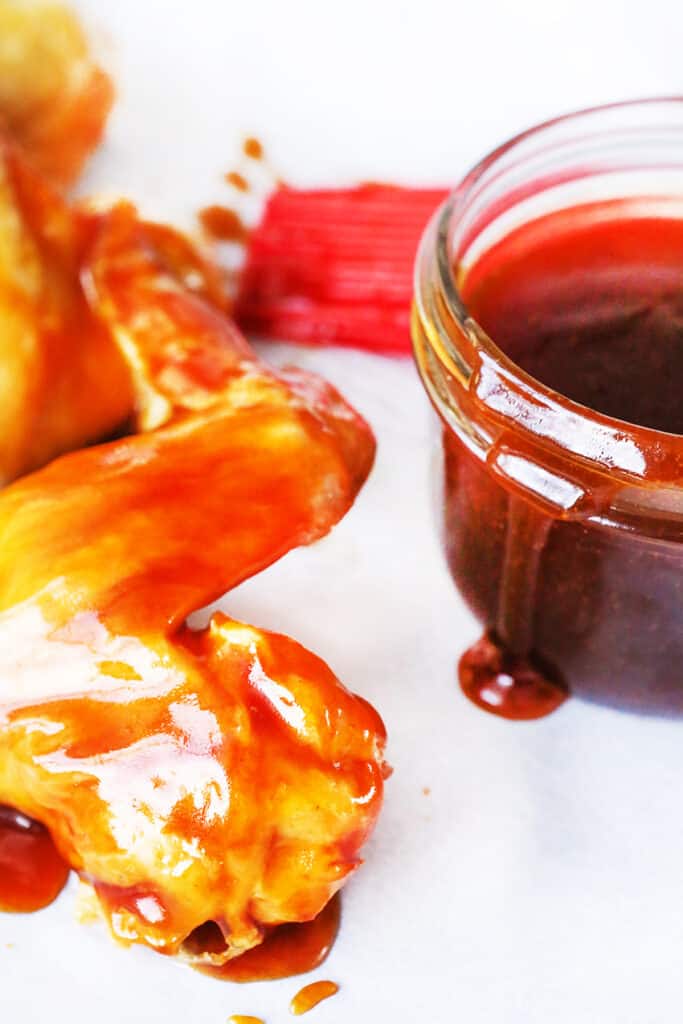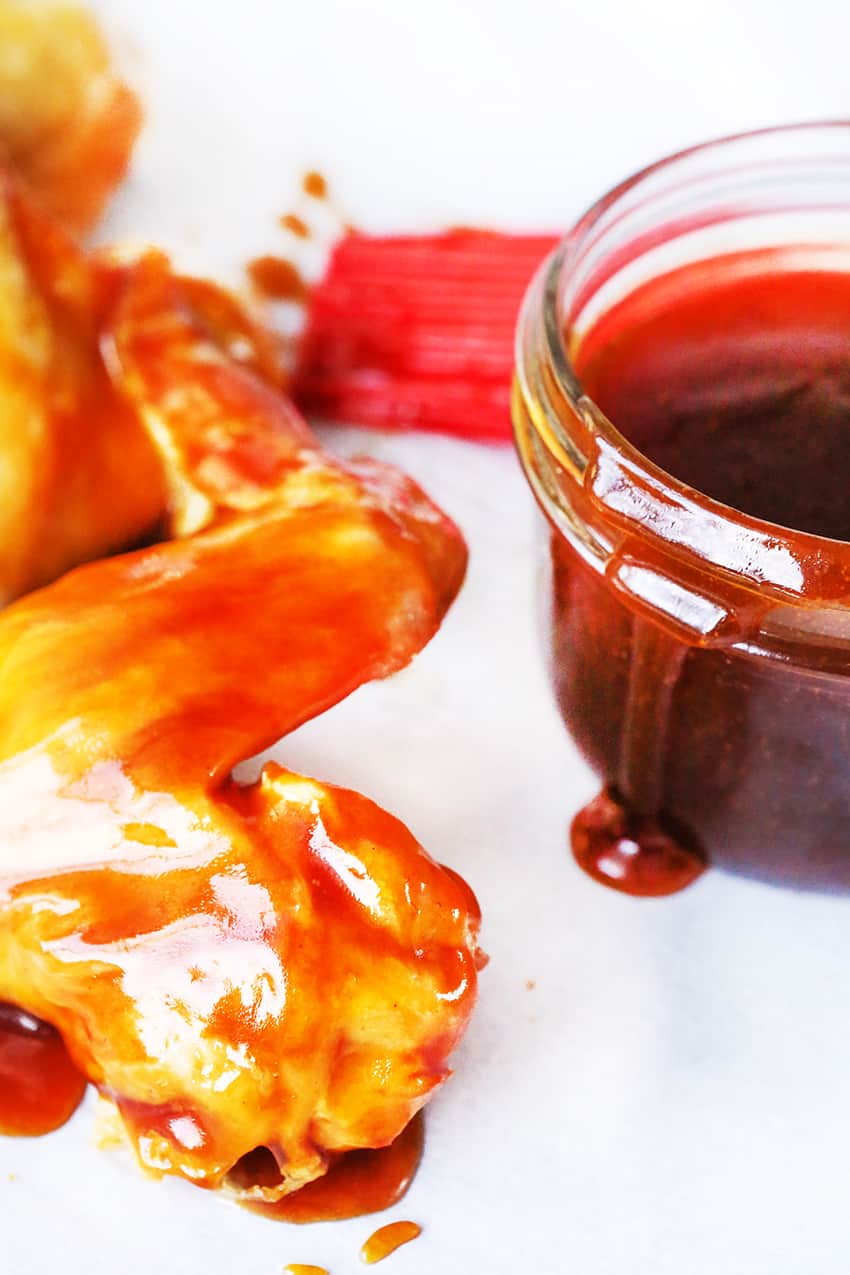 Teriyaki sauce is easy to make at home with just a few ingredients and it's done in a few minutes! Add it to stir fry, your next Asian-inspired salad, pork or chicken wings.
Substitutions:
Soy sauce can be replaced with a gluten-free variety or coconut aminos for a GF recipe.
Replace rice vinegar with apple cider vinegar, if desired.
Replace ground ginger with fresh grated ginger (equal amounts) for a stronger ginger flavor.
Red Sauce For Meatloaf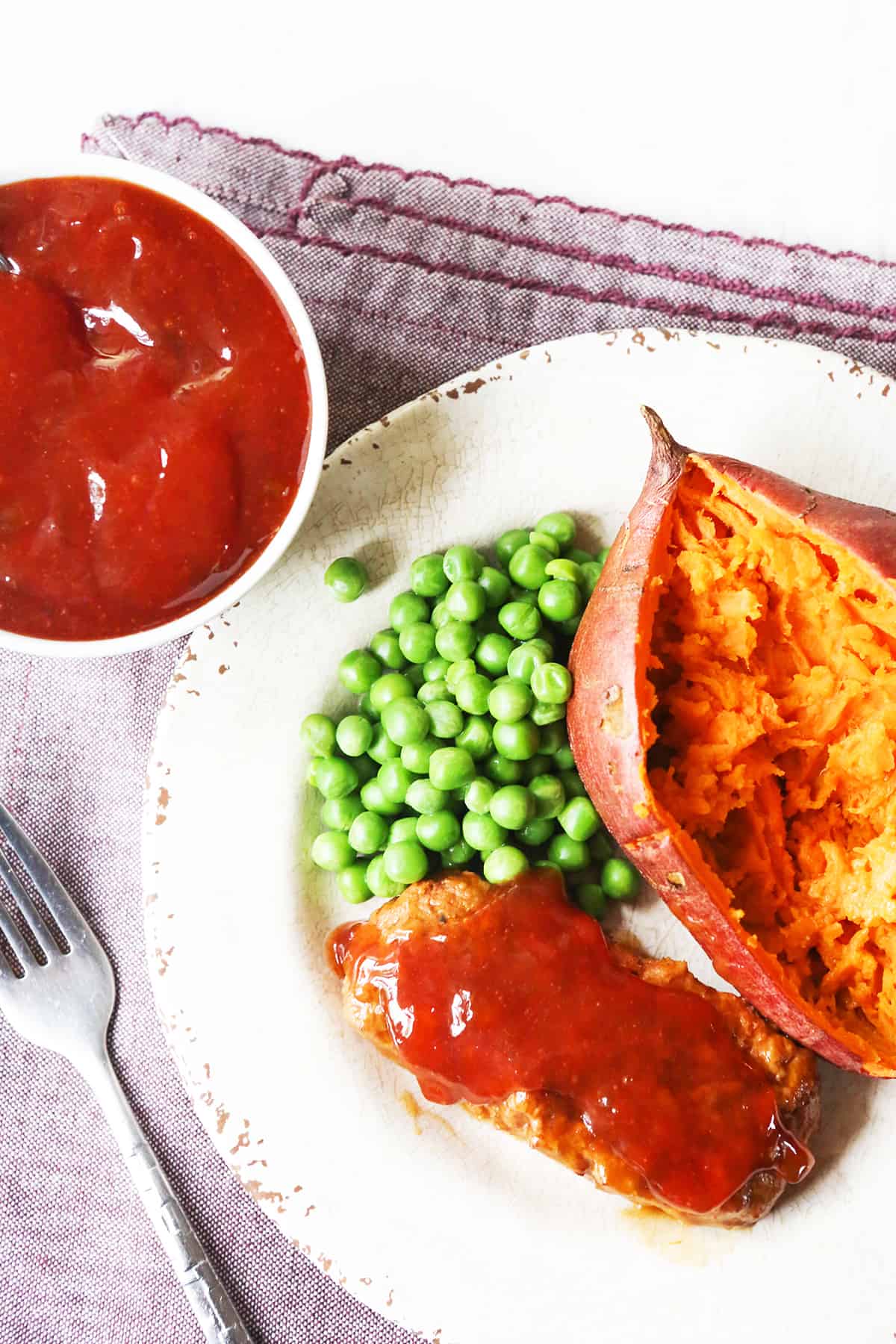 You've made a delicious meatloaf recipe, now dress it up with a yummy sauce! This meatloaf red sauce recipe will transform your next dinner and quickly turn into a family favorite.
Substitutions:
Any variety of jelly or jam may replace the apricot preserves. Grape jelly is an especially tasty replacement.
Use granulated sugar in place of brown sugar, if desired.
Pizza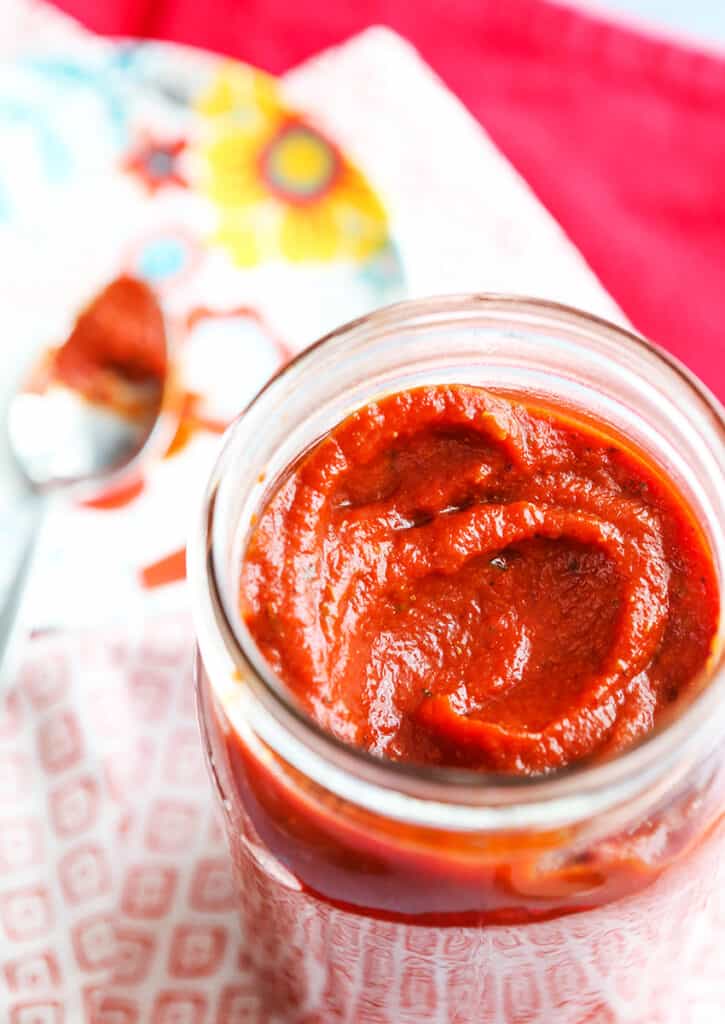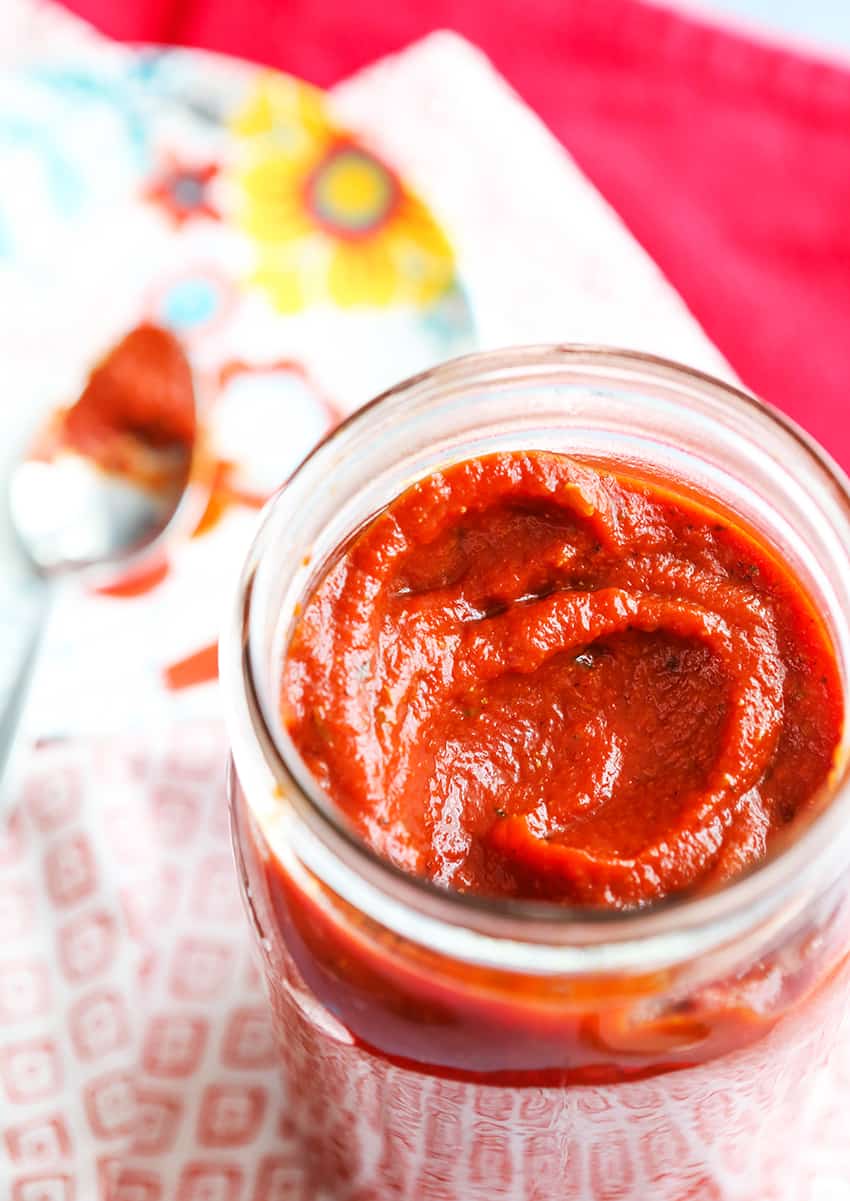 Easy homemade pizza sauce takes less than 25 minutes to make and tastes way better than anything you can buy from the store. It is loaded with flavor and goes well with any toppings. The recipe makes enough to cover two 12-inch pizzas!
Substitutions:
Omit tomato paste, if you don't have it on hand.
Seasoned Sour Cream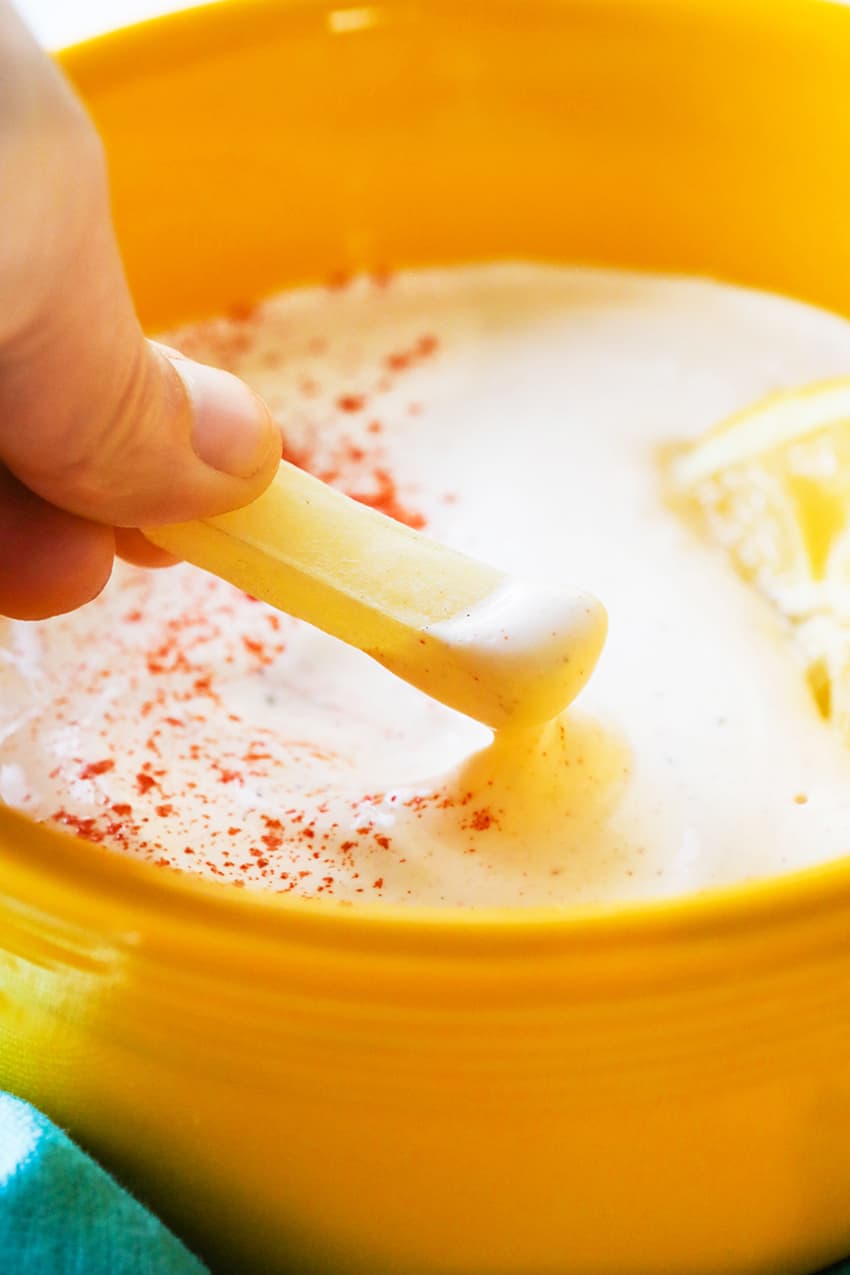 Not just a good seasoned sour cream recipe, but the best ever! This delicious dipping sauce gives Champps a run for their money and has such a perfect consistency. Great for your next stack of French fries or even a platter of veggies.
Substitutions:
Mayo can be replaced partially or entirely with Greek yogurt.
Replace sour cream with cream cheese for a boost of cheesy flavor.
Enchilada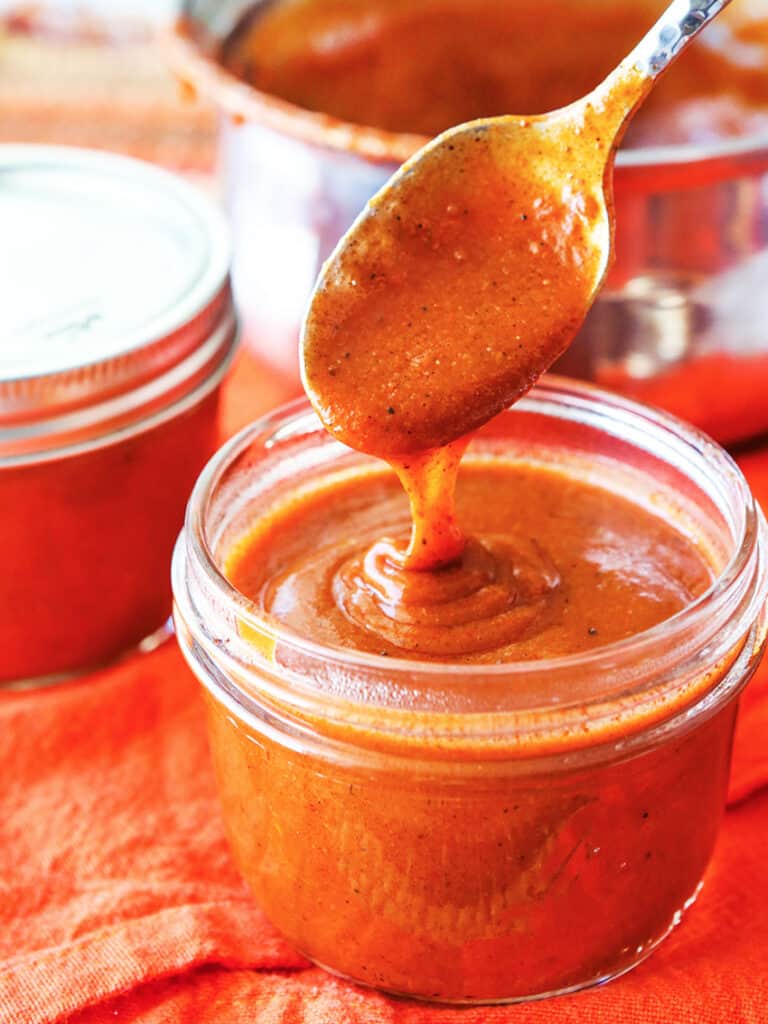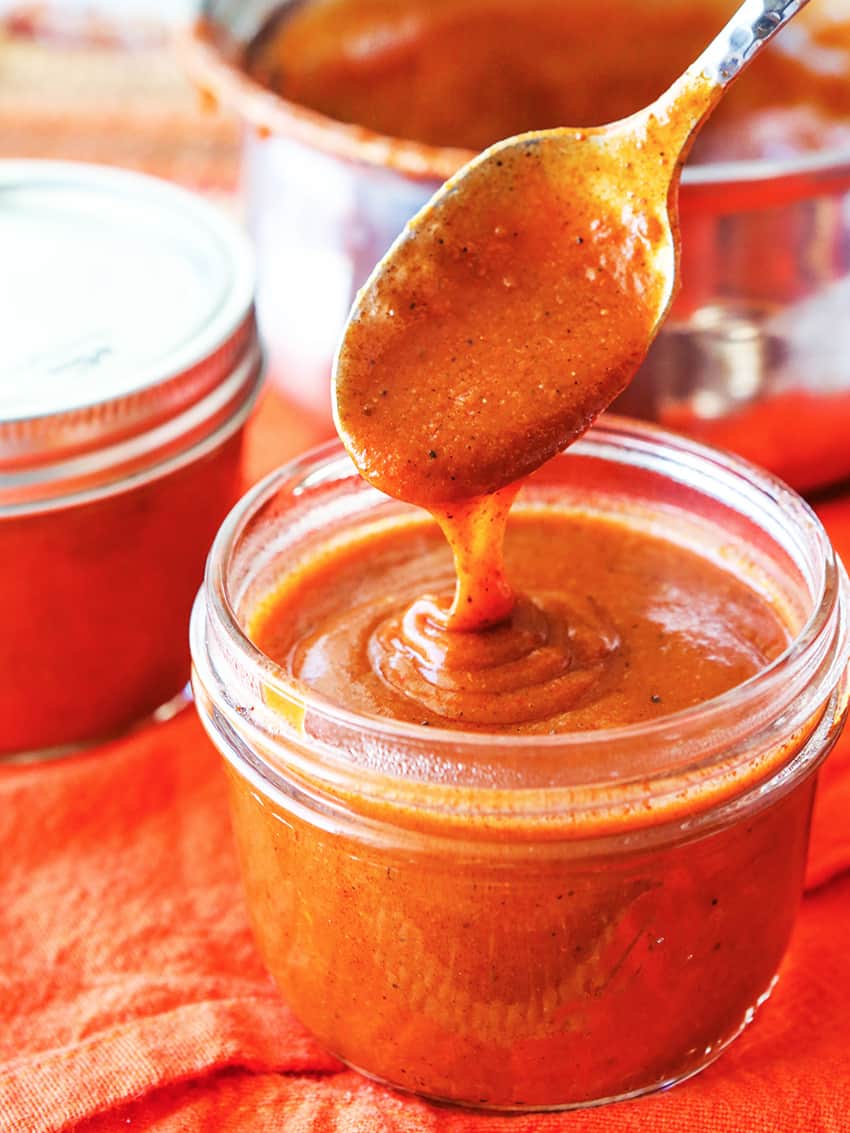 Way more delicious than anything you can buy at the store and it is super easy to make. Homemade enchilada sauce only requires a handful of ingredients and is done in 15 minutes, with perfect flavor and consistency. Add it to your favorite enchilada recipe!
Substitutions:
Replace flour with corn starch, if desired.
Any type of oil can be used in this recipe.
Chicken broth can be replaced with water.
Tomato paste can be omitted entirely, if you don't have it on hand.
Arby's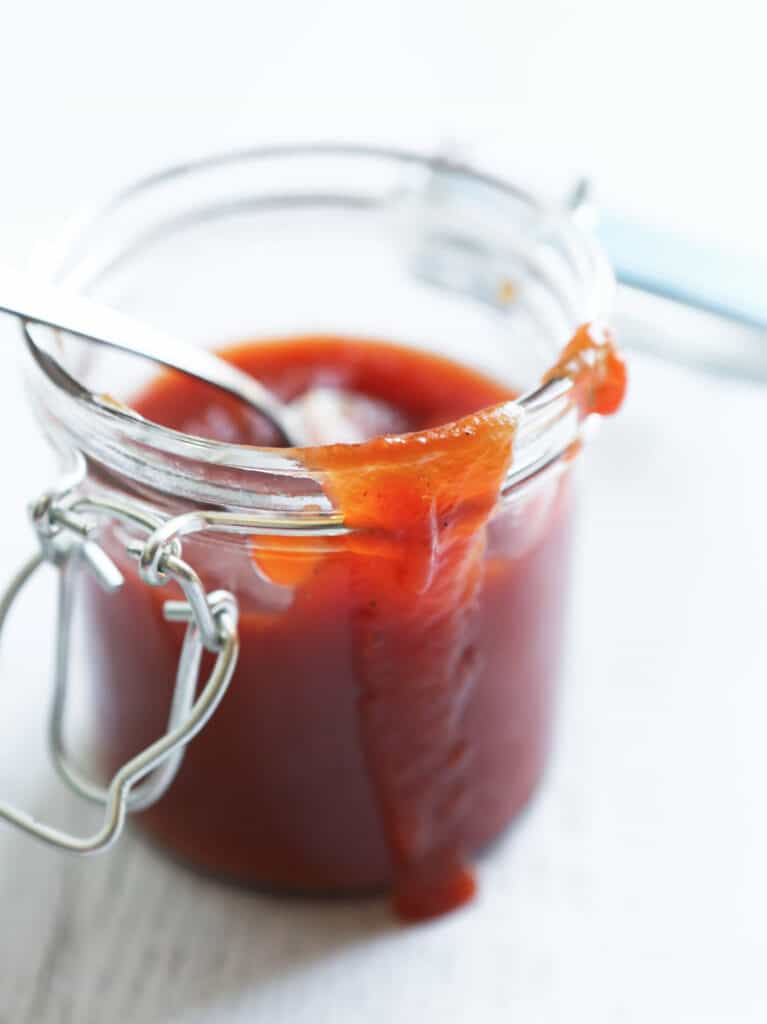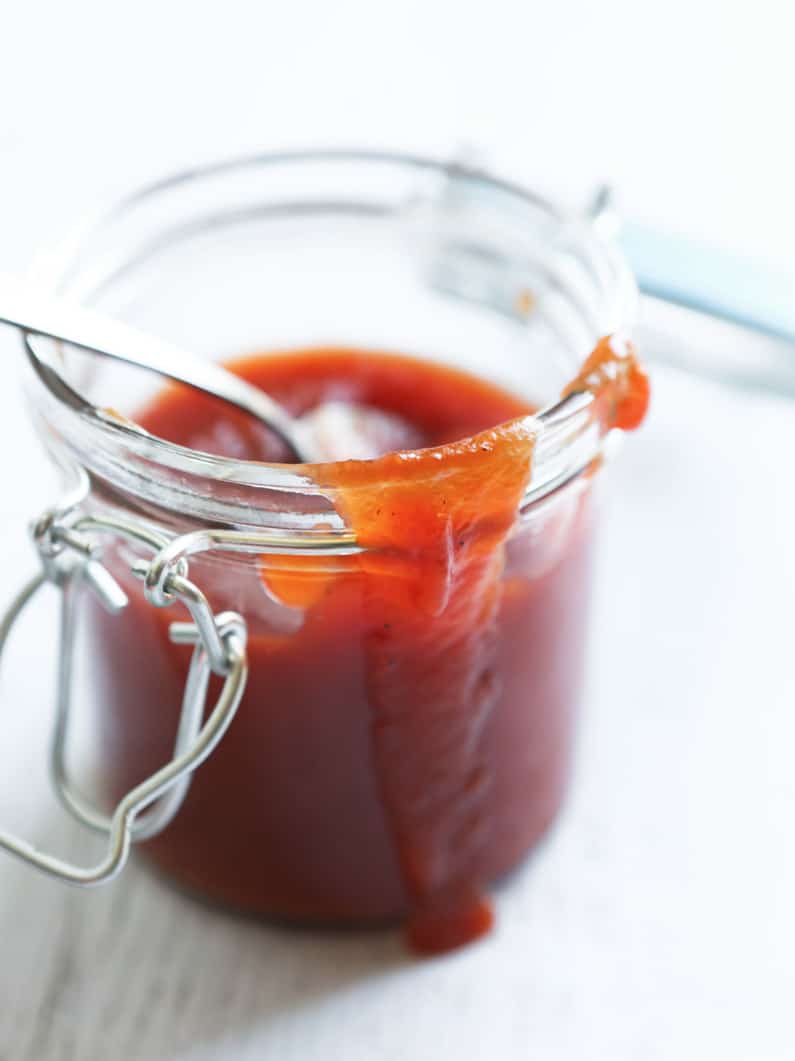 Copycat Arby's sauce makes sandwiches sing! This zingy flavorful BBQ style sauce is so delicious and you don't have to wait for a fast food run to enjoy it. Throw it on a pile of roast beef or a sandwich of any kind!
Substitutions:
Any type of sugar can be used in this recipe.
Omit hot sauce, if desired.
Chili Sauce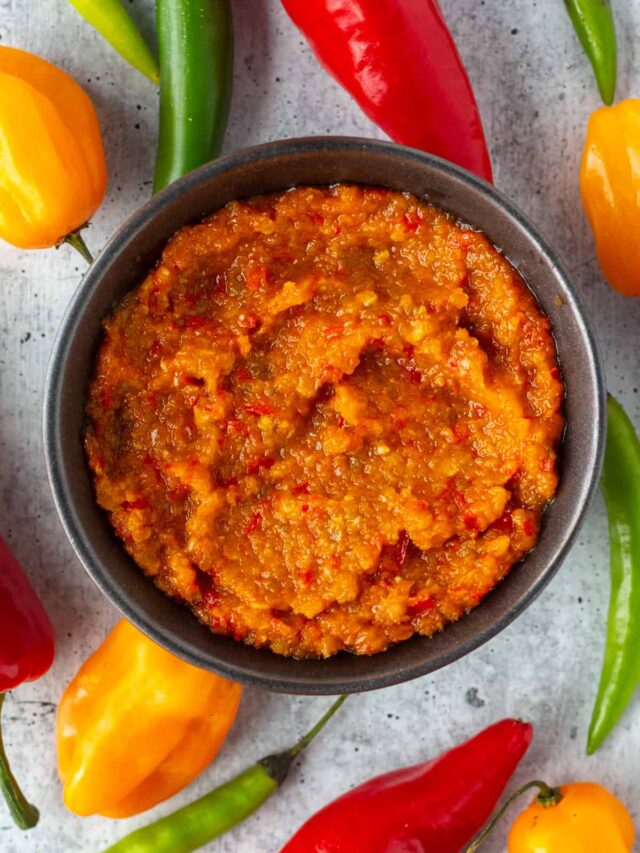 How To Make Your Own Chili Paste – Make this staple to keep on hand in your kitchen for homemade Asian recipes, especially if you enjoy adding it to your favorite dishes in the restaurant! It's healthy, super cheap to make yourself and PACKED with flavor. This is a great condiment to have on hand!
Substitutions:
Shallots can be replaced with any variety of onions.
Replace hot peppers with any that are available.
Instead of fresh garlic, use 1 tsp garlic powder.
Canola oil can be replaced with any type of oil.
Any variety of vinegar can be used in this recipe.
Worcestershire sauce can be omitted, if desired.
Hot Fudge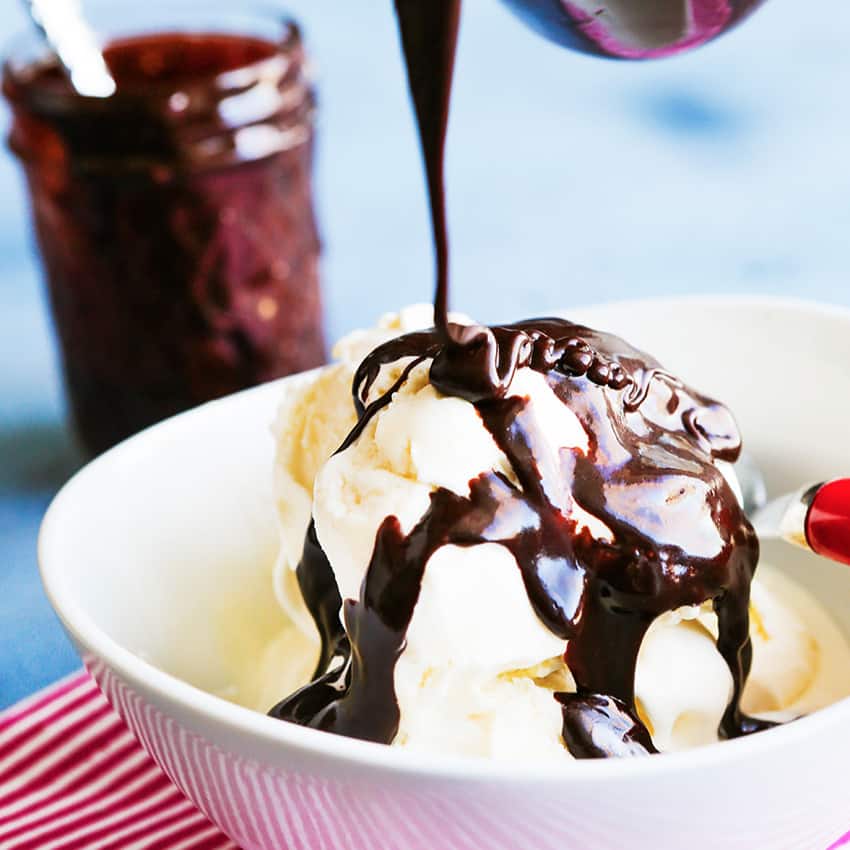 Five ingredients and five minutes of your time and you will have a chocolatey, dreamy hot fudge sauce on your hands! It's a thick, smooth and rich treat.
Store in the fridge and reheat as needed for your next bowl of ice cream or pan of fudgy brownies. This great recipe will not last long in the fridge. It is also a great DIY gift that people will love!
Substitutions:
Half and half can replace heavy cream.
Dulce de Leche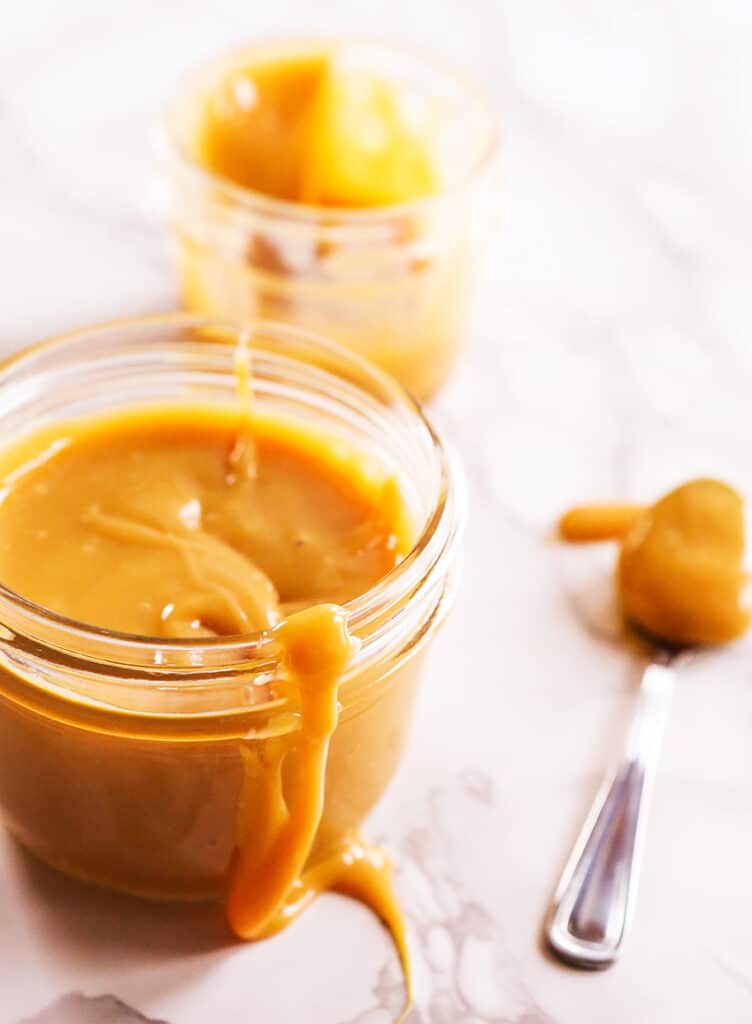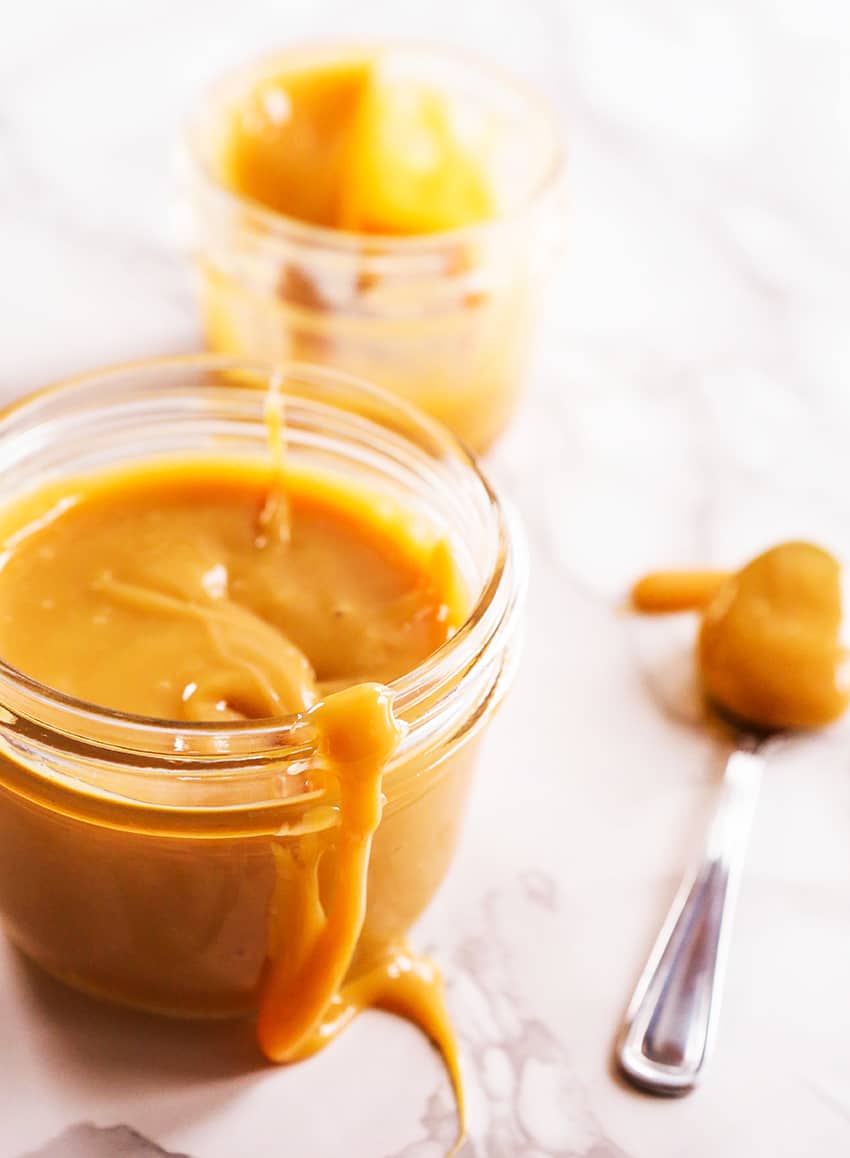 Homemade Dulce de Leche (aka milk candy) can be used in so many delicious recipes and it is easy to make in your own kitchen with a single ingredient!
Substitutions:
There are no substitutions for this recipe!
Blueberry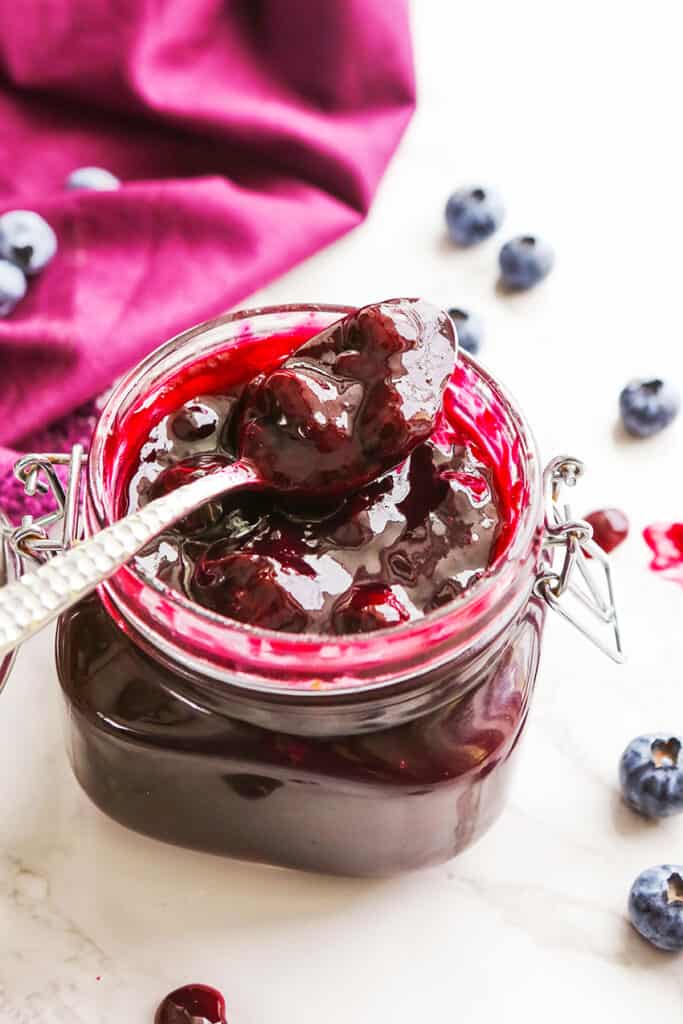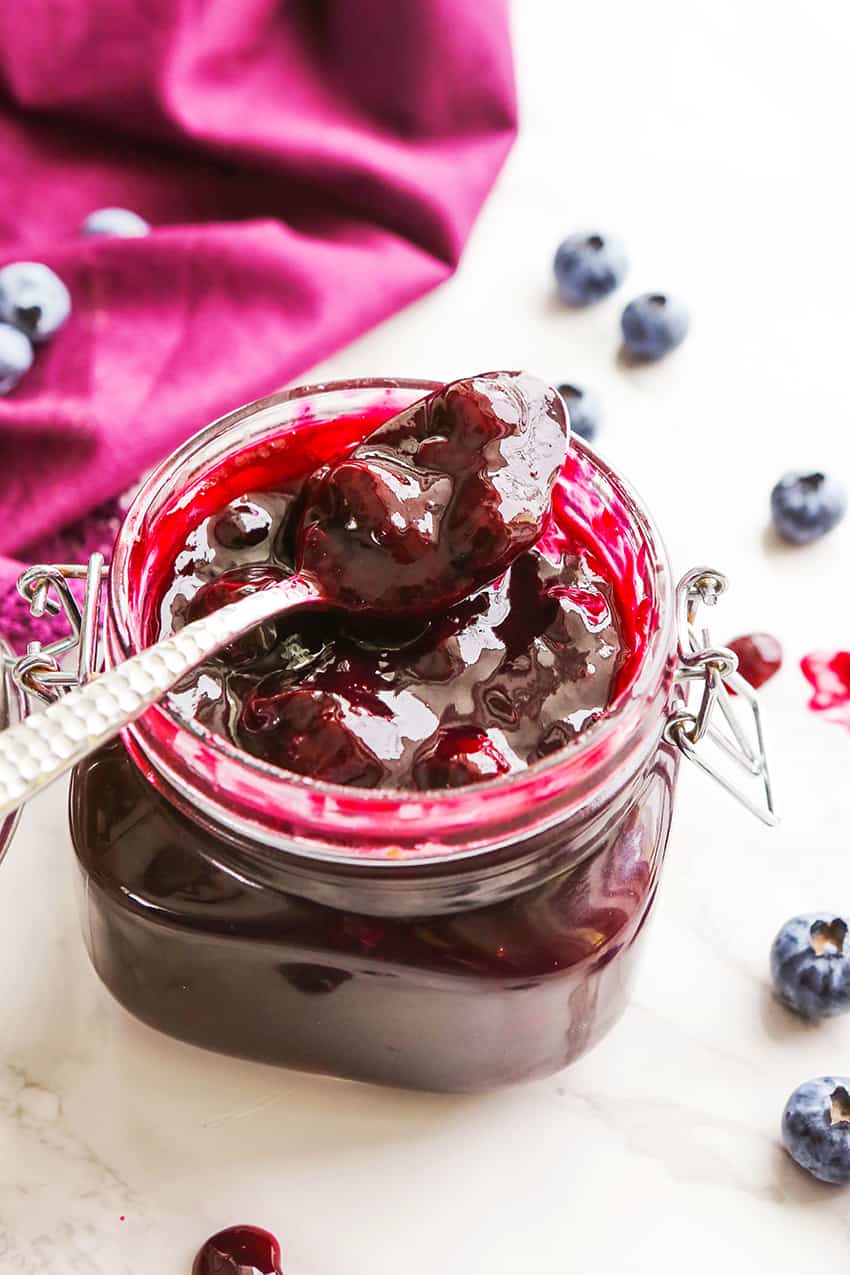 Blueberry sauce is super easy to make and goes great on pancakes, waffles or works great as a pie filling! If you want to know how to make blueberry sauce in your kitchen, read on for quick and easy instructions!
Substitutions:
Replace fresh blueberries with frozen!
Salted Caramel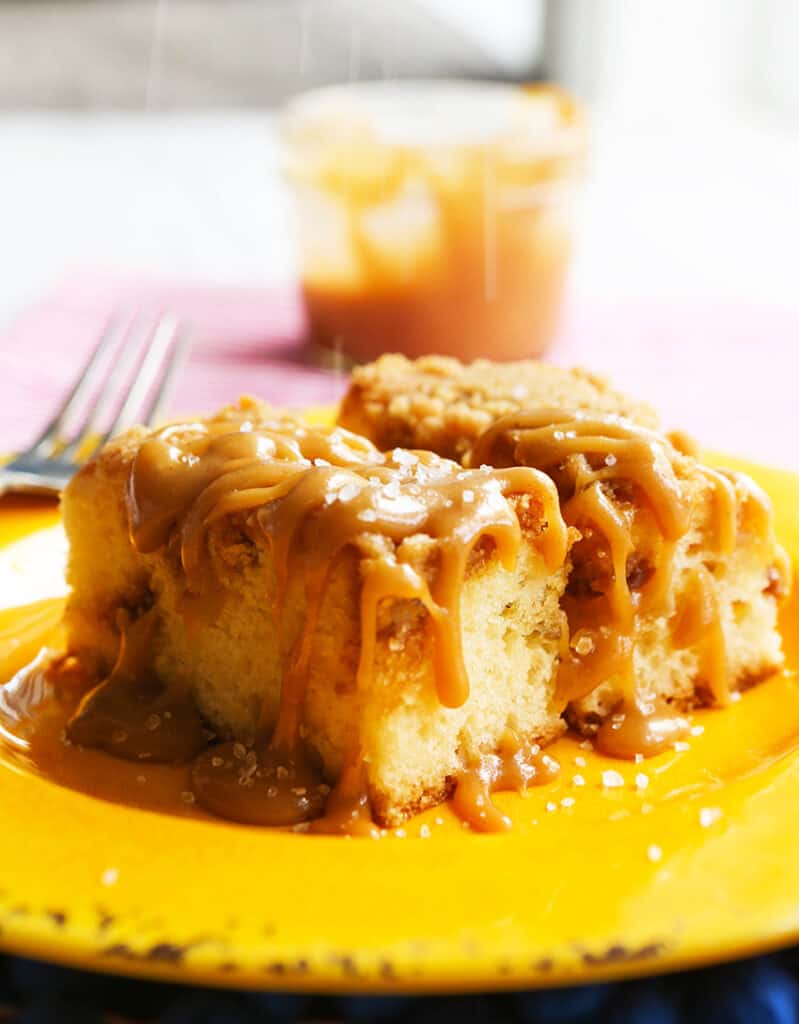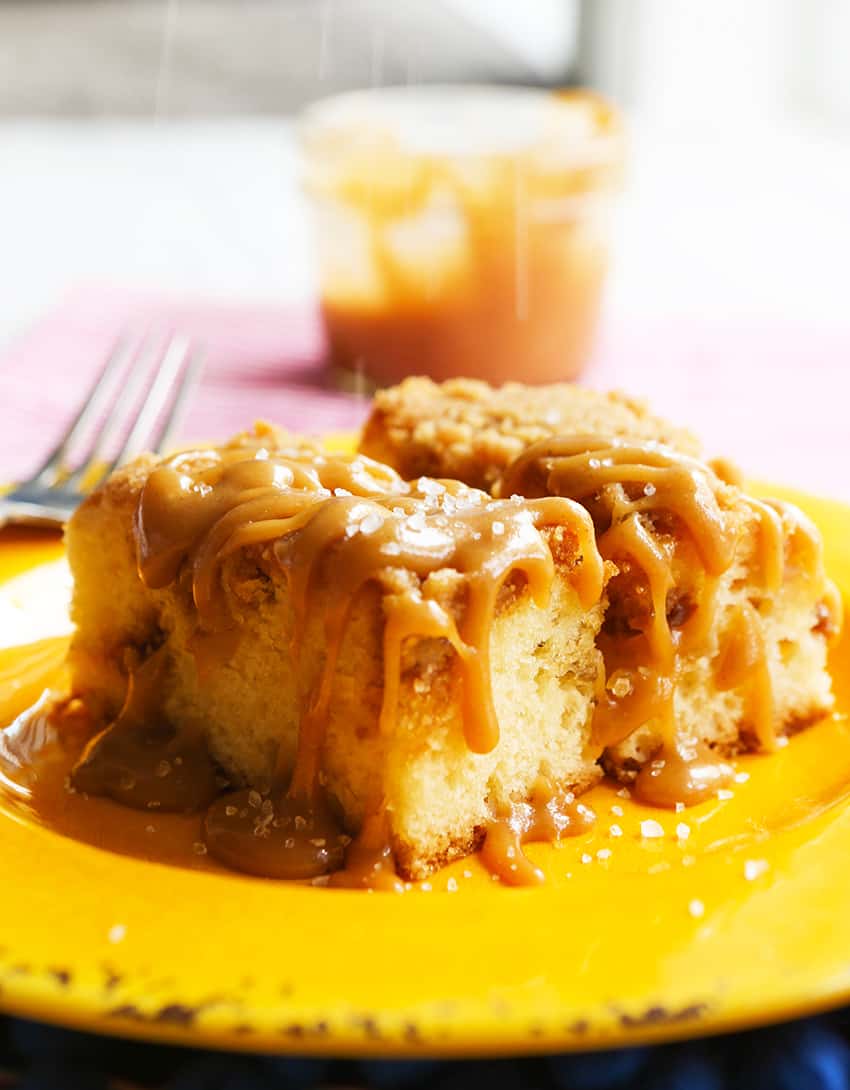 Just 4 ingredients are needed to make your own salted caramel sauce. It's easy to do and you'll be glad you know how to make it yourself because this recipe has so many uses – top or fill your next batch of baked goods with this delicious, irresistible sauce.
You will need to resist the temptation to eat it by the spoonful! Salt and caramel make the best food duo.
Substitutions:
Heavy cream can be replaced with half and half or whole milk in a pinch.
Which sauces are missing? Comment and let me know what I should add to the list!
FAQ About Sauces
How sauces should be stored?
Store all sauces in airtight containers in the fridge. If you want to freeze for later use, glass containers (such as a mason jar) are best and consider storing in small containers to avoid having to defrost in huge batches. When ready to enjoy, allow to thaw in the fridge overnight. It'll be ready to use the next day!
What sauces go with salmon?
A few sauces known for pairing well with salmon are dill sauce, lemon herb sauce and any other sauce made with fresh herbs.
Which sauces are gluten free?
Mustard, vinegar and mayonnaise are typically gluten free. Many store-bought sauces are made using wheat, so be sure to check labels before purchasing. On the flip side, many homemade sauces are 100% gluten-free and are safe to eat on GF diets.
How long will sauce last unrefrigerated?
When sitting at room temperature for more than 4 hours, most sauces should be discarded. Bacteria can grow fairly quickly in sauces and may be unsafe to consume after that period of time.
How long will sauce last in the fridge?
Most sauces can be stored in the fridge in an airtight container for up to 5 days.