Walleye is the Minnesota state fish! This juicy flaky fish is delicious when cooked in a variety of ways but once it's ready to eat, what pairs well with it? Read on for 13 delicious ideas about what to serve with walleye!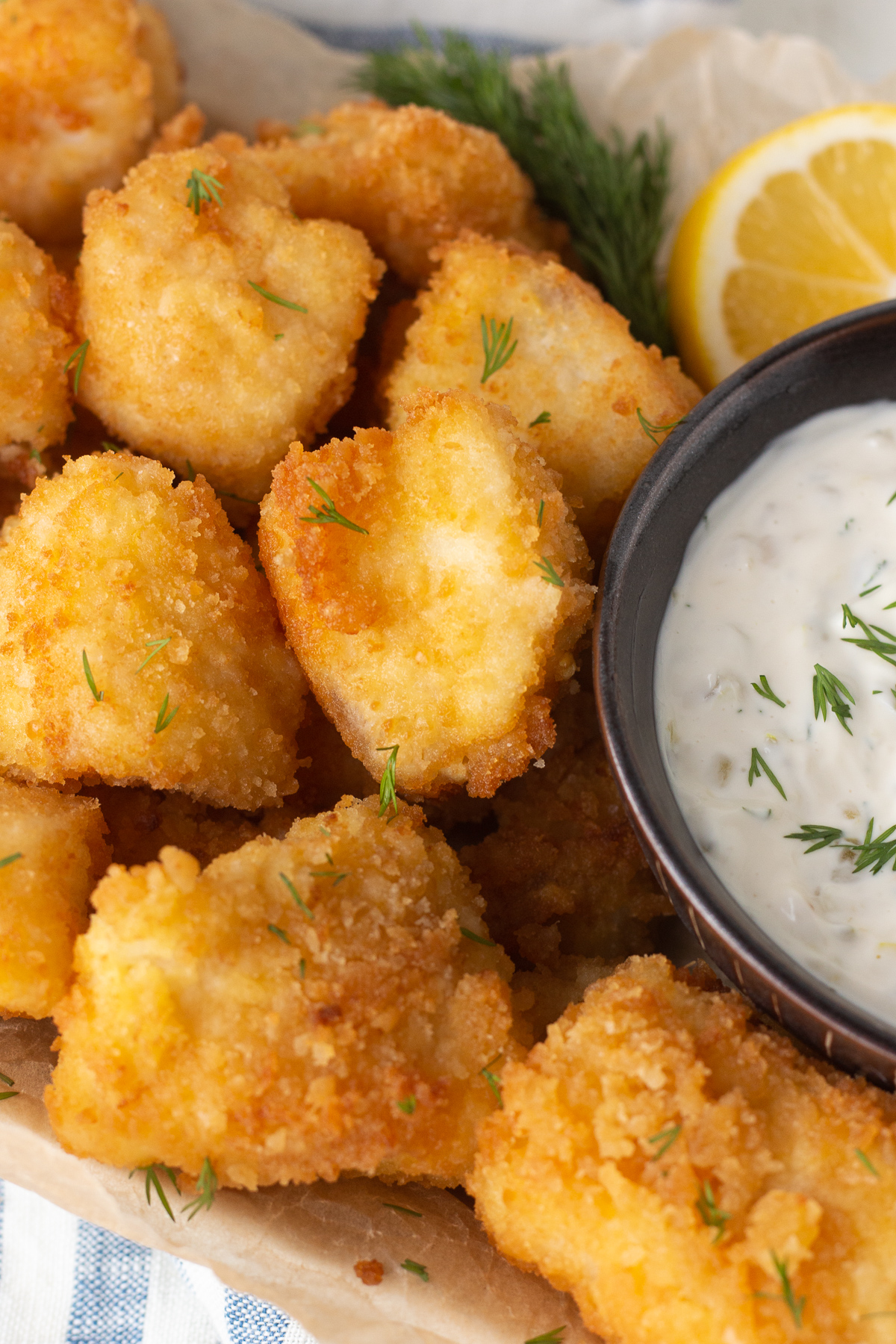 Have you ever had the pleasure of enjoying a delicious fresh walleye dinner? If you've visited the state of Minnesota in the summer months, it is likely that you have! If not, add it to your bucket list because there is nothing like enjoying freshly caught, fried walleye along with the perfect side dish.
But what is the perfect side for this tasty fish? Read on for a bunch of yummy ideas about what to serve with walleye so your meal is complete and delicious!
FAQ About Walleye
What is walleye?
If you're not from the Northern parts of the US, the Midwest or Canada, you probably don't know what all the fuss is about walleye. It is a white fish that is very mild in flavor. It is delicious to eat and elusive when you're out on the boat in a fresh-water lake.
What is a good walleye substitute?
If you don't have walleye on hand, any mild, white fish will do in this recipe, such as grouper, pollock, cod, bass, tilapia or halibut.
What is the best time to fish for walleye?
June and July are the best months to fish for walleye and high noon is the perfect time of day to find them.
Best Ways To Prepare Fish
There are so many different ways to prepare this freshwater fish!
Cook in the Instant Pot. Instant Pot walleye is a no-fuss way to prepare dinner and adds a ton of that pressure-cooker-magic-flavor.
Prepare in an air fryer. The air fryer works MAGIC on most varieties of fish! Toss it in, set the timer and forget it!
Bake it in the oven. Place a pat of butter on top of each fillet, squirt lemon juice over the top and bake at 350 degrees F for 20 minutes.
Stovetop/pan-fried. There is nothing more delicious than a pan-fried piece of fish, with crispy bits on the outside. Heat butter or oil in a pan, add fish fillets and cook for 3-5 minutes per side, or until crispy and cooked through.
Grilled. Most fish will cook great on the grill. Cook over medium heat for 3-6 minutes per side, depending on how thick the fillet is. Thicker cuts will hold together better than ones that are thinner.
Deep fried. If you have a deep fryer, this is a delicious way to prepare more of a fish-and-chips style dinner.
Microwave. Add thawed fillets to a microwave-safe dish and cover. Cook for 3 minutes per pound, until fully cooked through.
Easy Fried Walleye Recipe
Friday fish fries are held throughout the state of Minnesota all summer long and walleye is always the headliner. Whether you enjoy it on a sandwich slathered in tartar sauce or eaten solo, fried walleye is always a delicious meal.
Recipe Notes for Fried Walleye
Hot oil is a key to success for this dish. Hot and quick is the key to getting a good result with this fish.
Olive oil, canola oil or vegetable oil work great for creating that crispy golden crust.
Use a paper towel to pat each batch dry after frying.
Bread crumbs work as well as crushed crackers. Add grated Parmesan cheese for a flavor boost.
Add black pepper along with a pinch of garlic powder or onion powder to the cracker crumbs for a unique flavor.
If you don't keep tartar sauce on hand, then go homemade! It's super easy.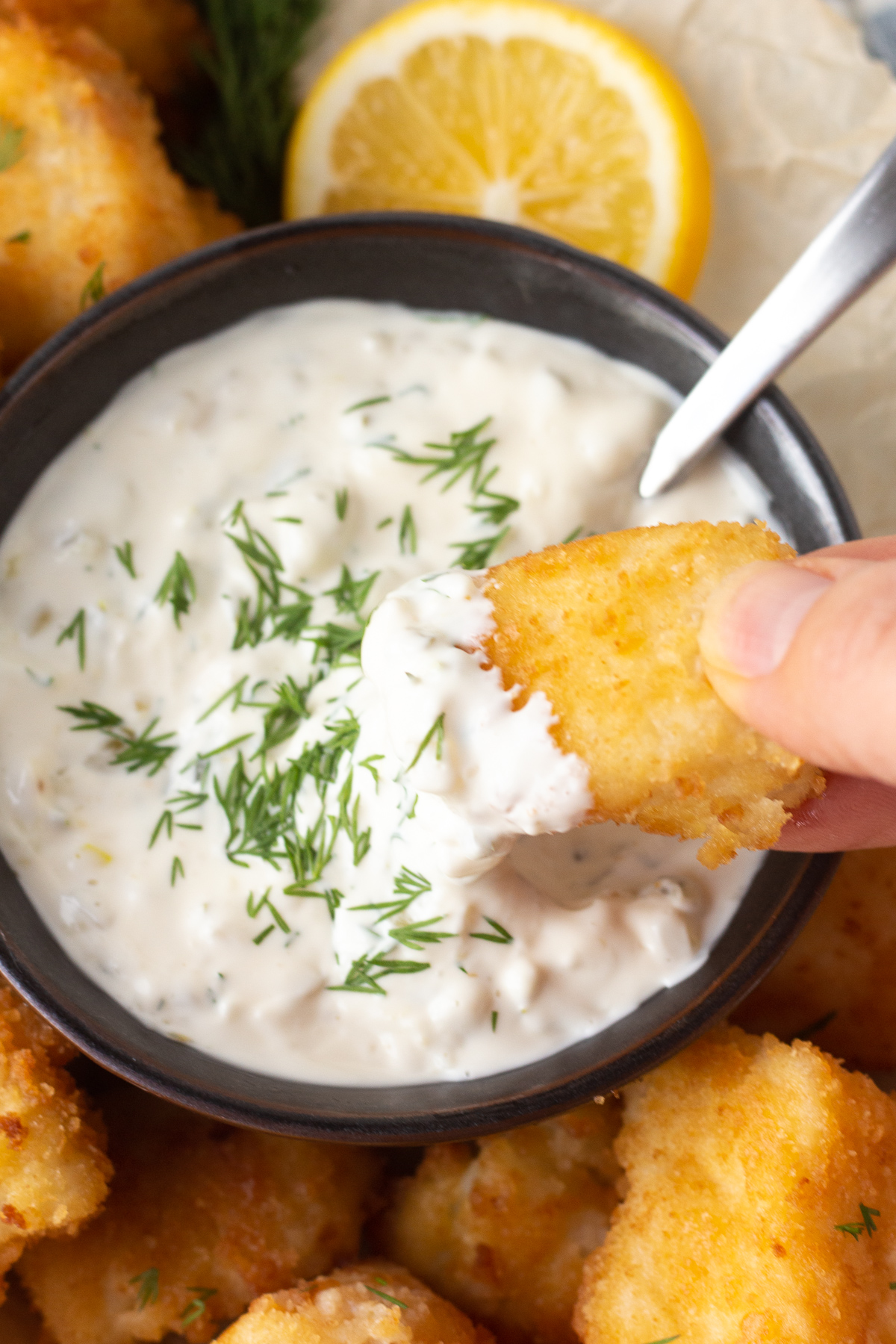 Quick Homemade Tartar Sauce Recipe
Combine the following ingredients in a medium bowl to create an easy dipping sauce for your favorite fish dinner:
1/2 cup mayo or miracle whip
1/8 cup dill pickle relish or chopped dill pickles
A few squirts of fresh lemon juice or even lemon zest
Small handful of chopped green onions
A few pinches of fresh dill
Add other fresh herbs of your choice
What To Serve With Walleye – Best Side Dishes
Tartar sauce
Garlic butter sauce
Lemon wedges
Simple mac and cheese or lobster mac
Crackers, chips or bread
Soup
Roasted potatoes or baked potatoes
Greek potatoes
Roasted or steamed vegetables such as broccoli, carrots, mushrooms or green beans
Corn on the cob or creamed corn
Leafy green salad such as a caesar salad
Pasta salad
Cheesy cauliflower rice
Roasted sweet potatoes
Veggie salad
Baked beans or bean salads
Wild rice
Creamy Instant Pot Potato Soup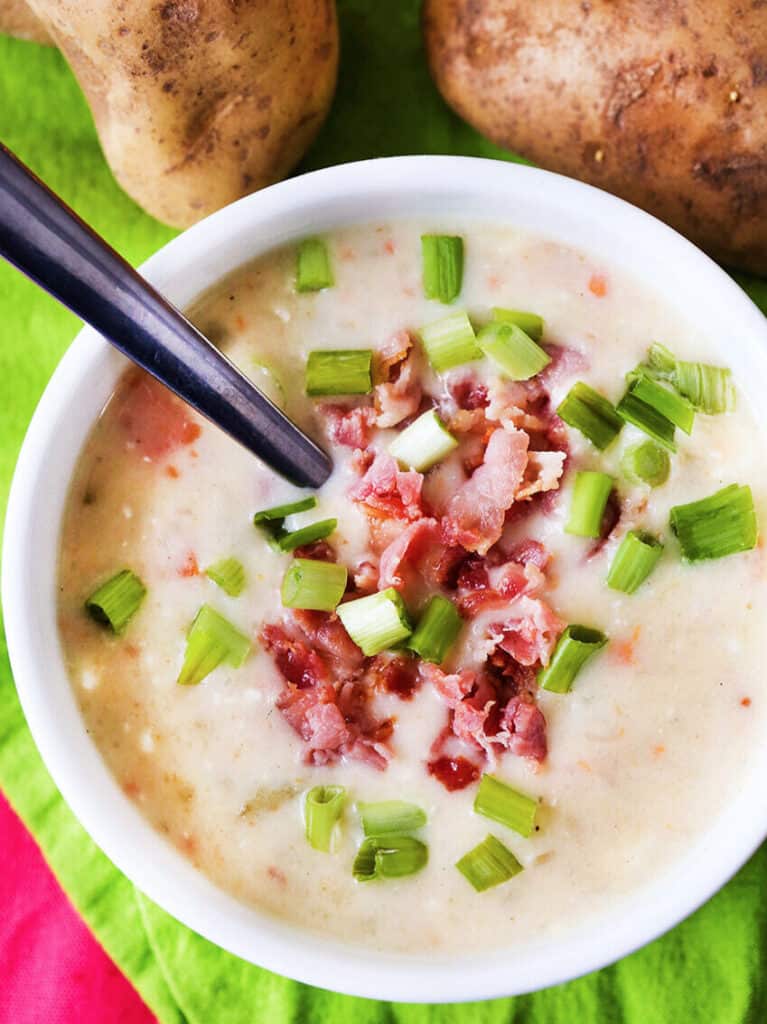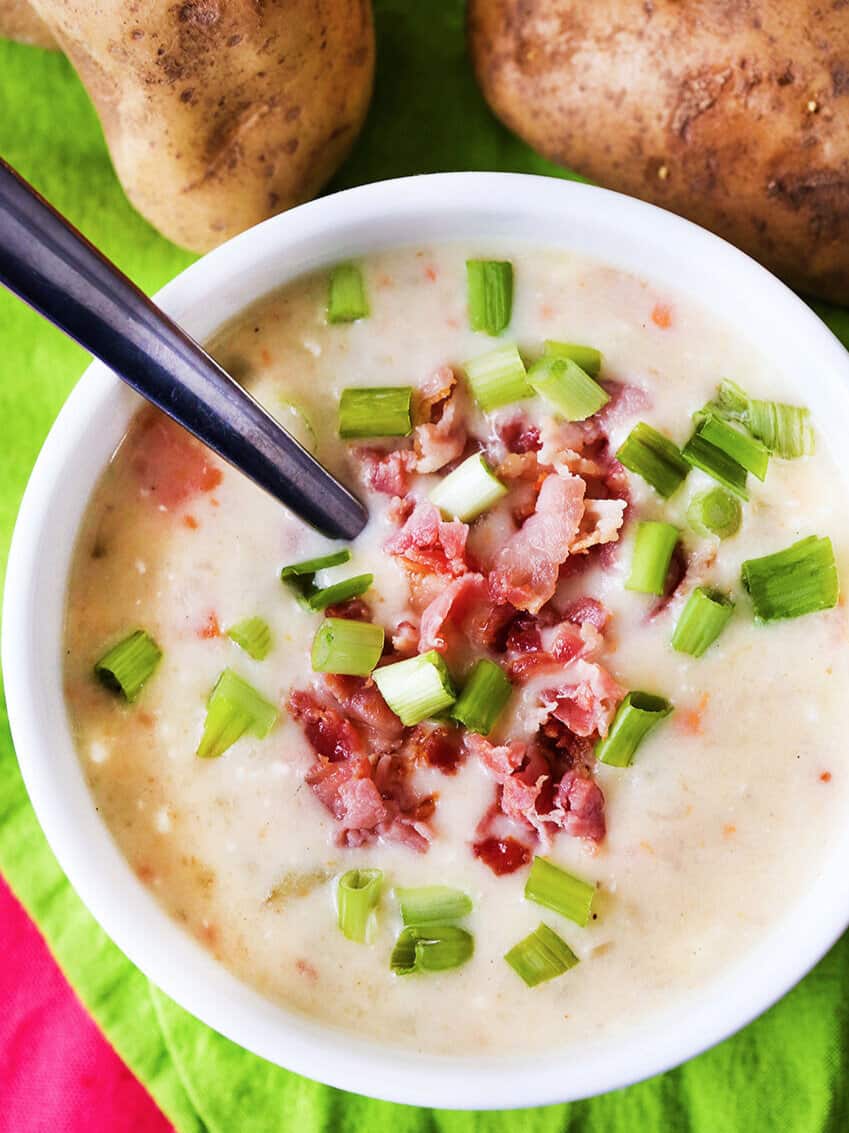 This delicious and creamy Instant Pot Potato Soup is made even more delicious when made in a pressure cooker. Russet potatoes, carrots, celery and cream cheese transform this into a comforting and dreamy meal to enjoy on a chilly day!
Homemade Tartar Sauce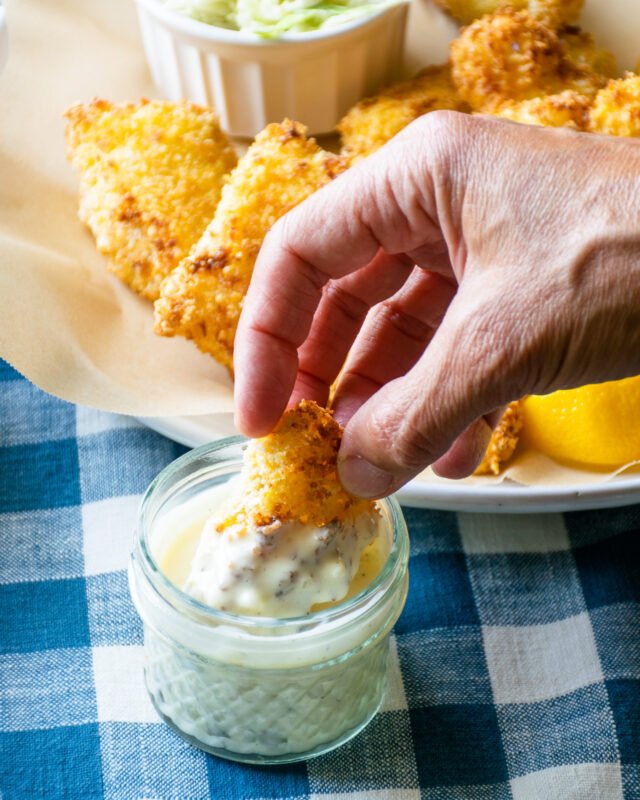 Tartar Sauce (from Blue Jean Chef) is so easy to make yourself, that there's really no point buying it. It's a simple stir-together recipe made of ingredients you probably already have in your home.
Blue Cheese, Apple, Grape and Walnut Salad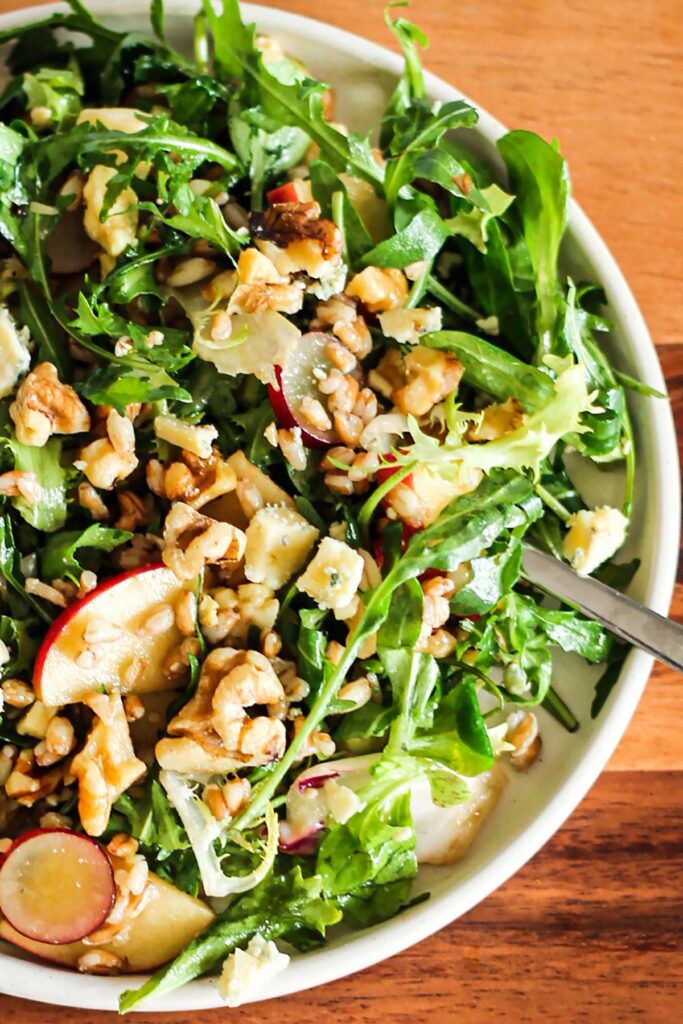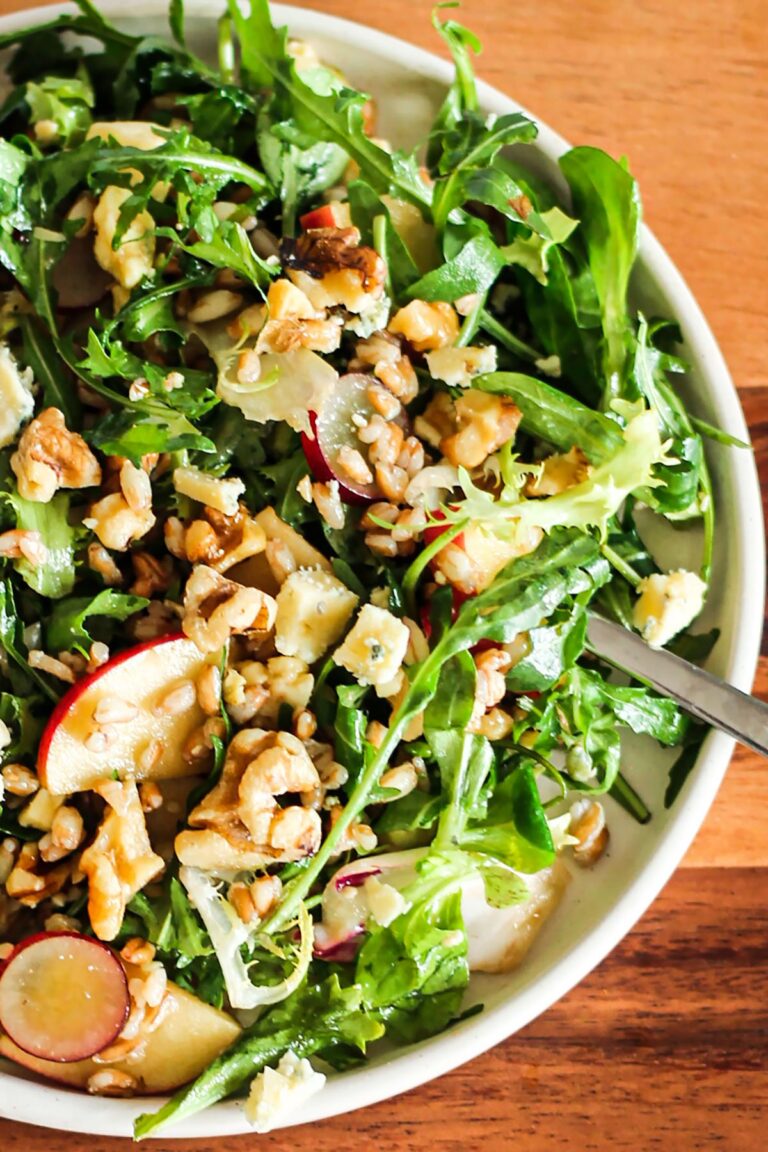 This blue cheese, apple, grape and walnut salad (from Knife and Soul) is hearty, healthy and flavourful and acts as a great side dish to any meal. You'll love this yummy mix of tastes and textures with sweet red grapes, salty blue cheese, crunchy apples and walnuts. 
Instant Pot Creamed Corn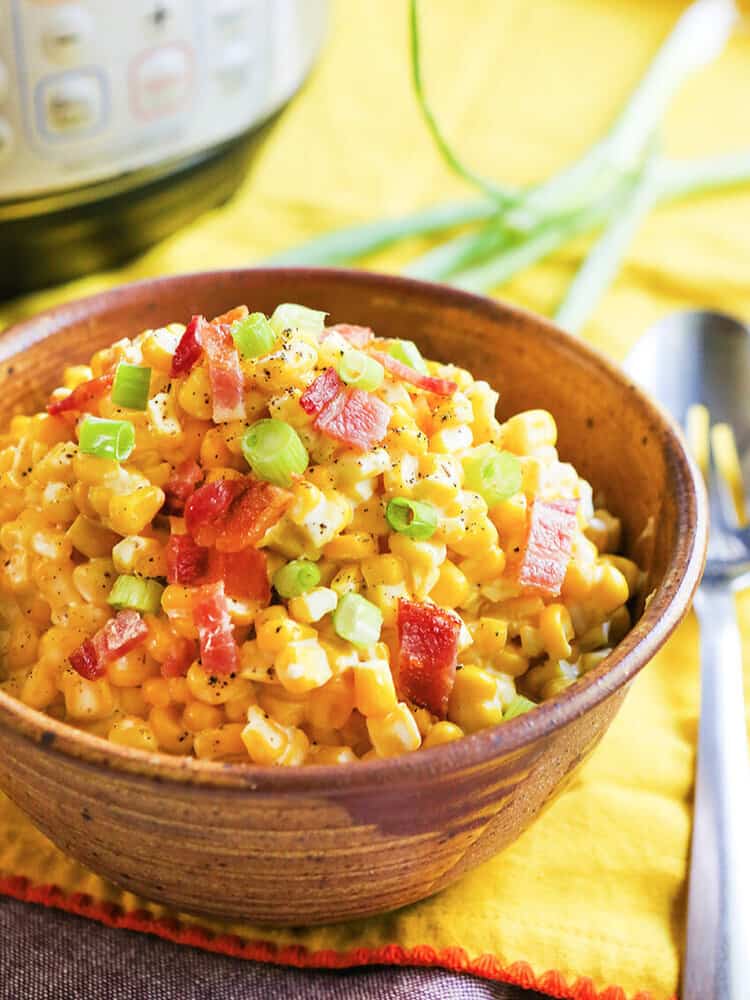 Instant Pot Creamed Corn is super easy to make and a delicious side dish for any meal (including Thanksgiving!). Great when reheated later, too!
Creamy Wild Mushroom Soup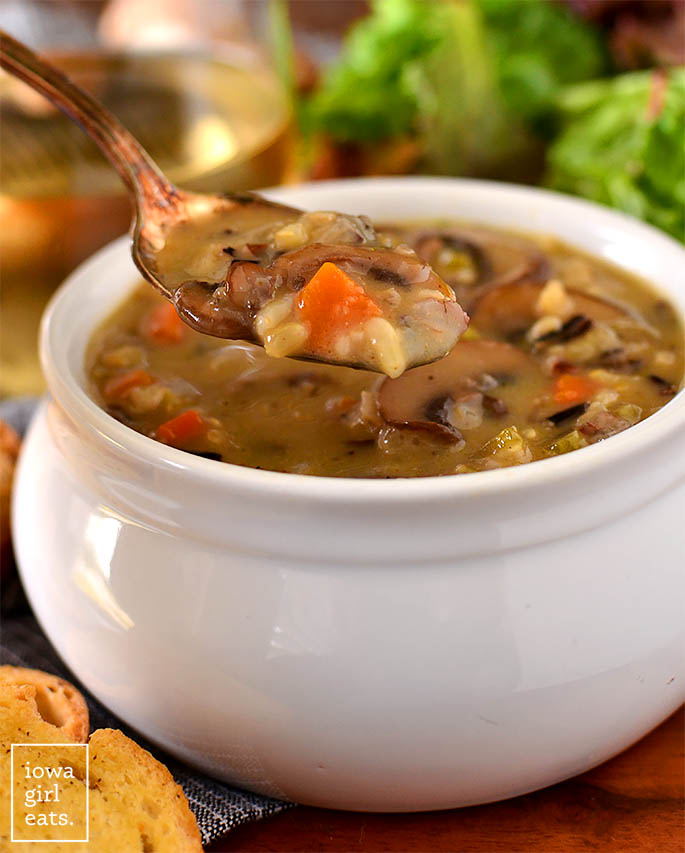 Creamy Wild Rice Mushroom Soup (from Iowa Girl Eats) is the definition of comfort food! You will go back for bowl and after bowl of this hearty yet healthy soup.
Roasted Vegetables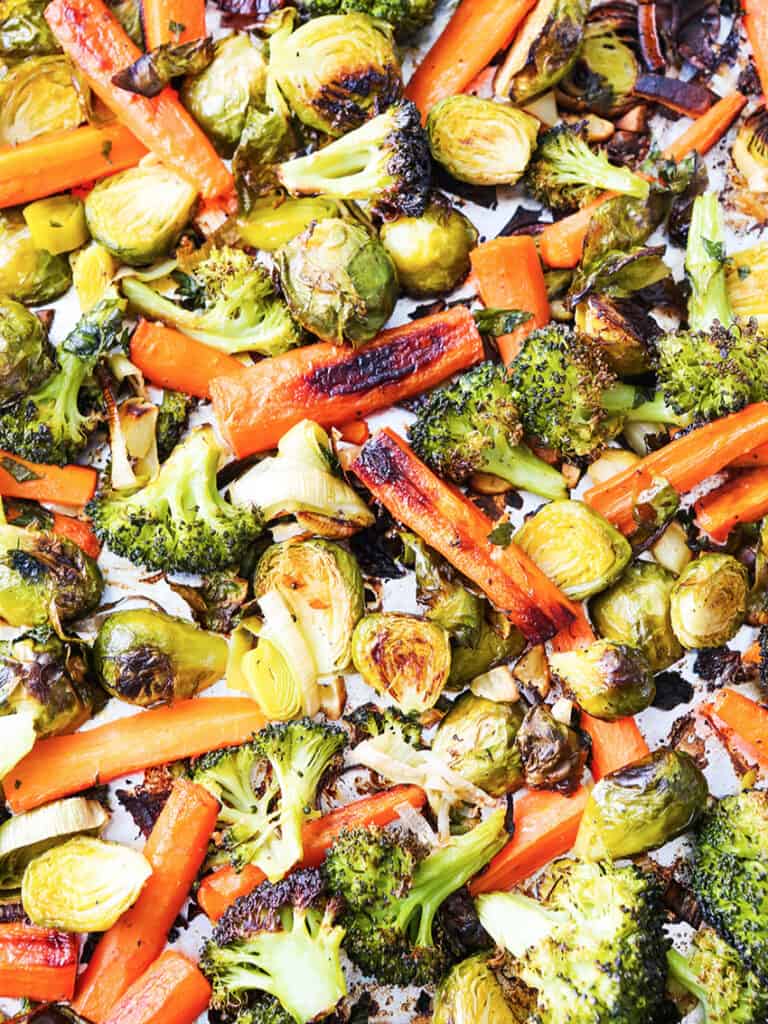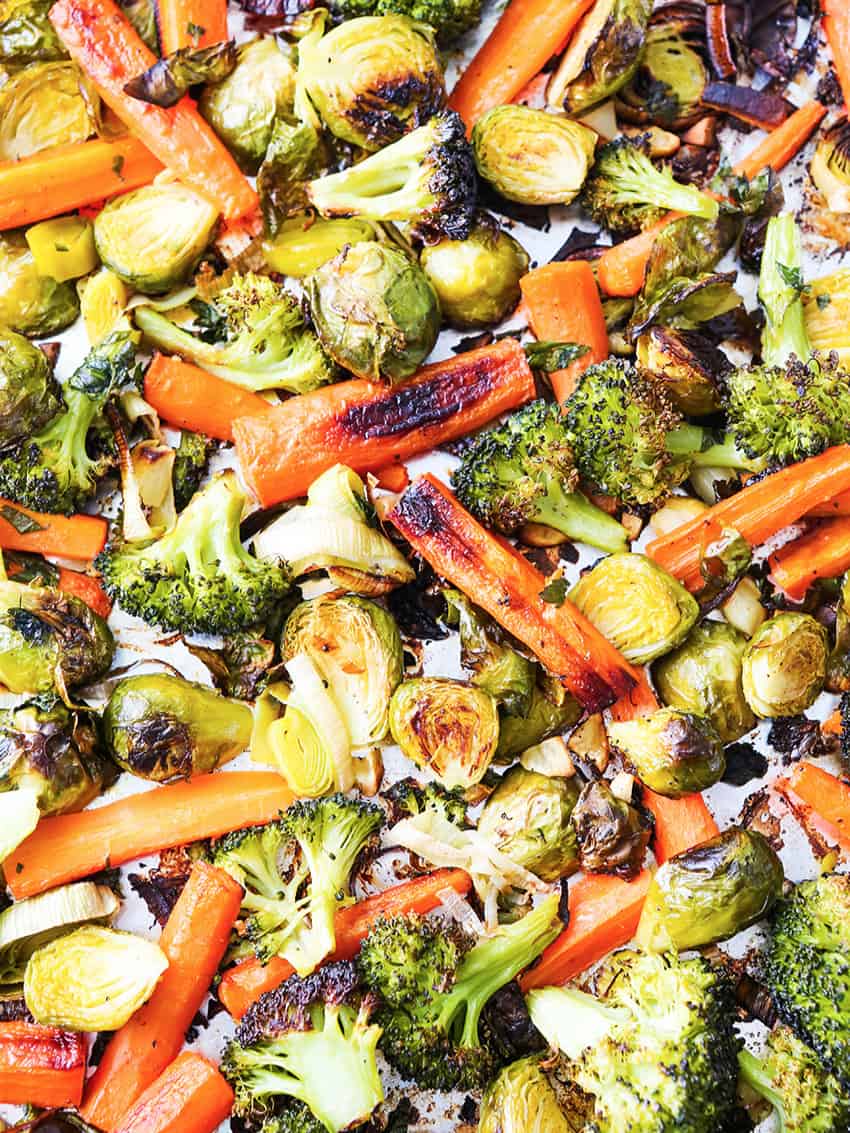 You can be sure that these are the best roasted vegetables recipe you will make. Get excited to enjoy a deliciously crispy, flavorful side dish. Roasted broccoli and carrots will turn veggie haters into veggie lovers! Swap out vegetables in this recipe for any you might have on hand, such as cauliflower, zucchini, mushrooms or onions.
Air Fryer Twice Baked Potatoes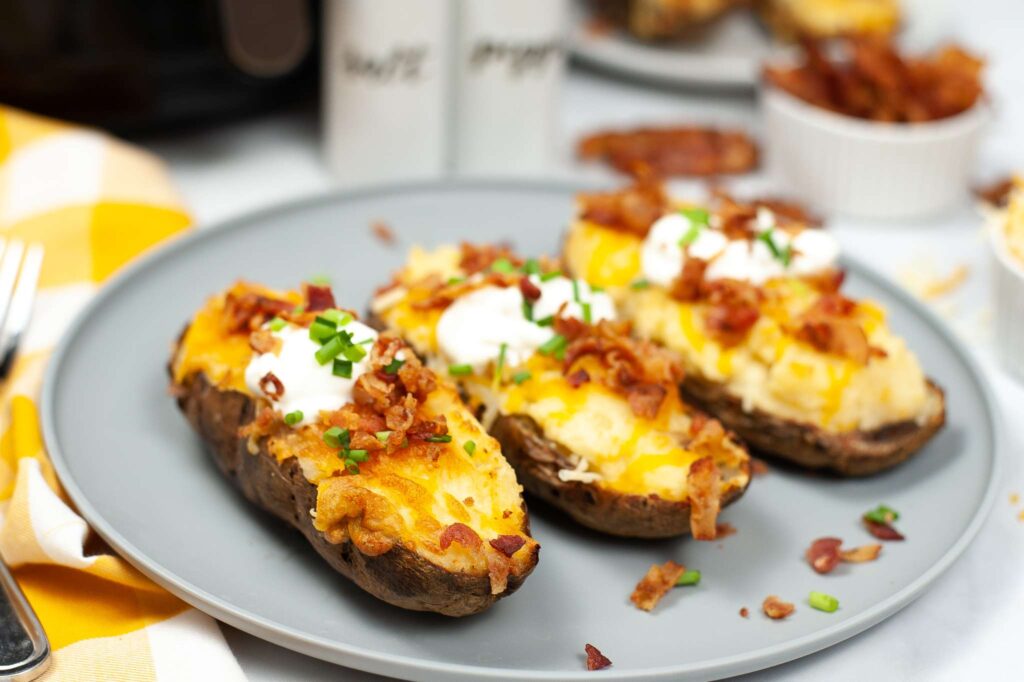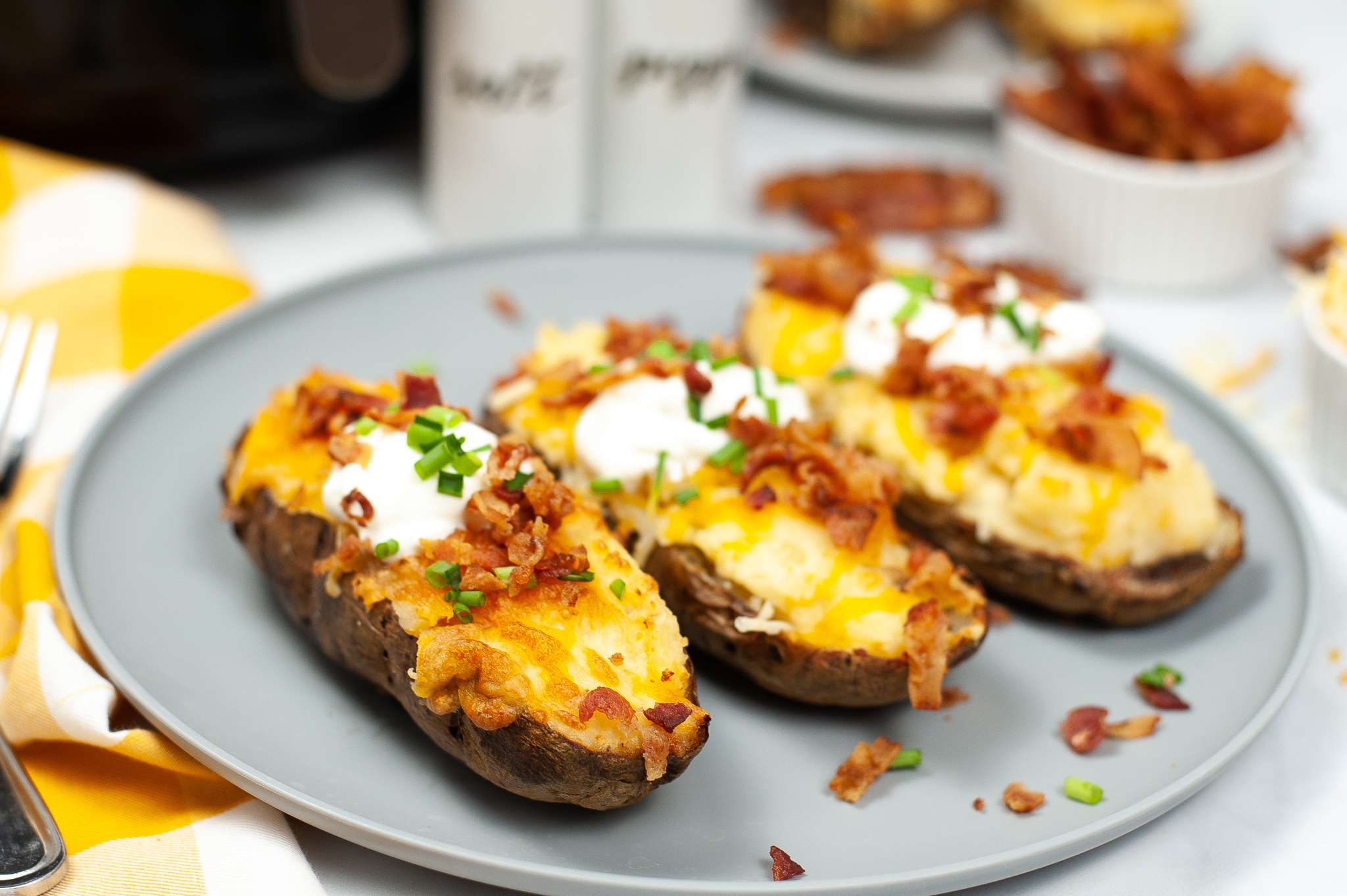 These Air Fryer Twice Baked Potatoes (from Made In A Pinch) are light and fluffy, cheesy, and packed with flavor. The ideal side to complement any meal!
Quinoa Edamame Salad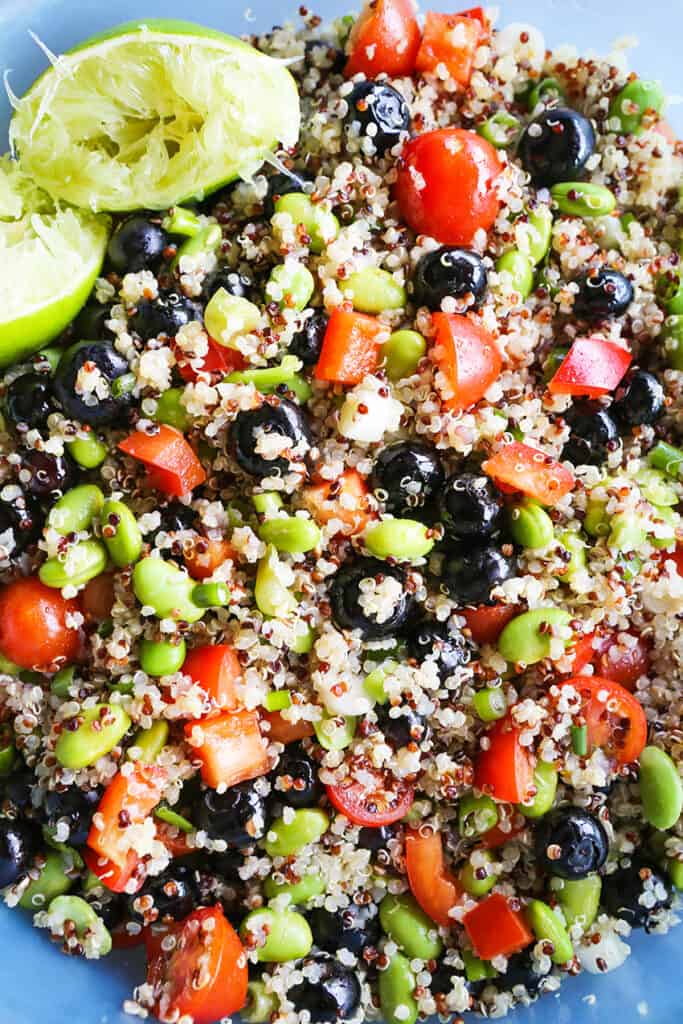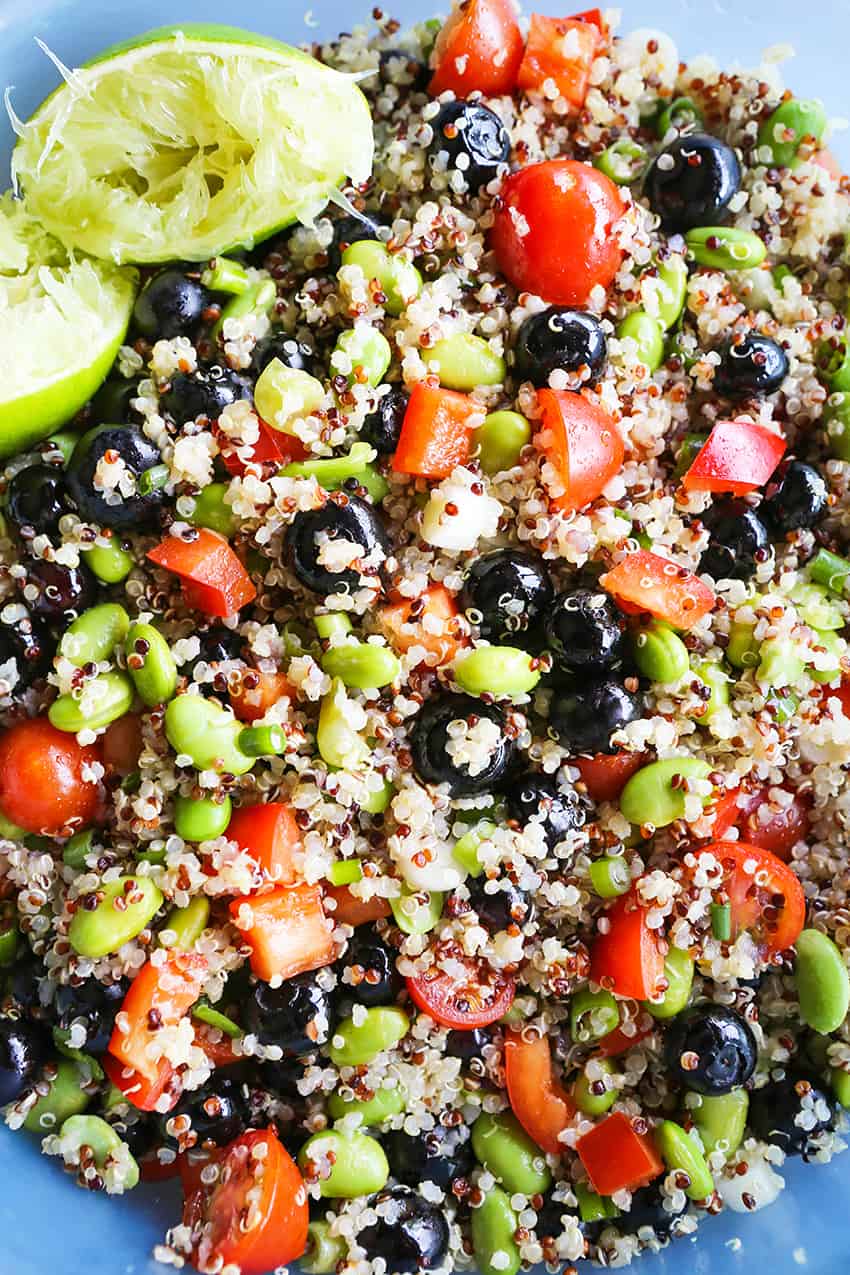 Quinoa Edamame Salad is great for parties and can be served in throw-away cups for serving ease. Also great as a salad to have in the fridge all week! Packed with fresh fruit and veggies and it is so healthy and delicious.
Easy Pasta Salad in your Instant Pot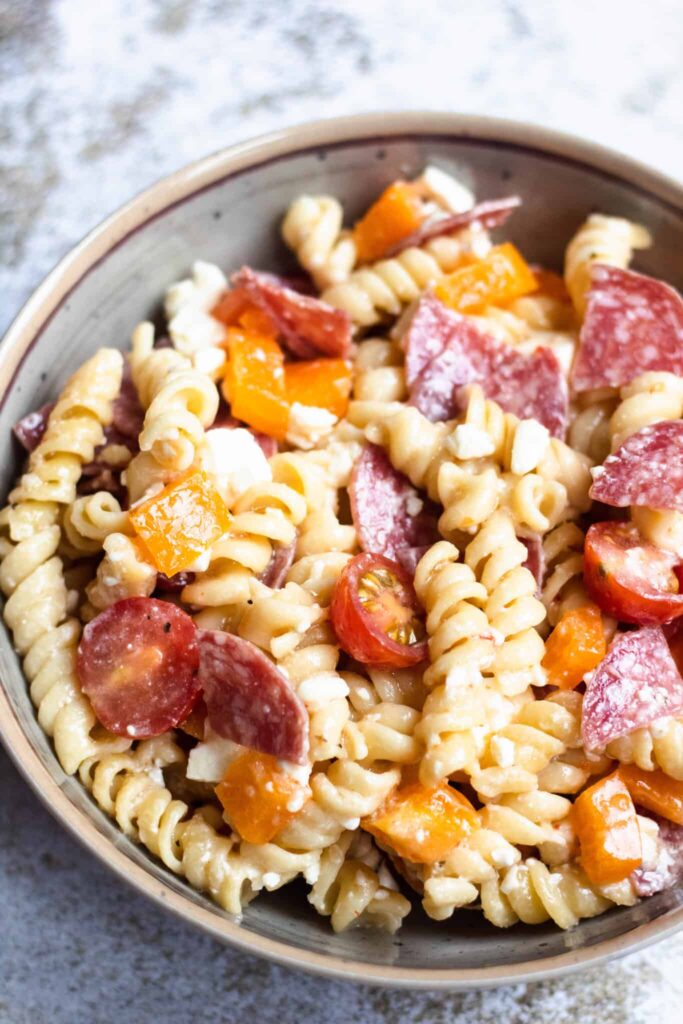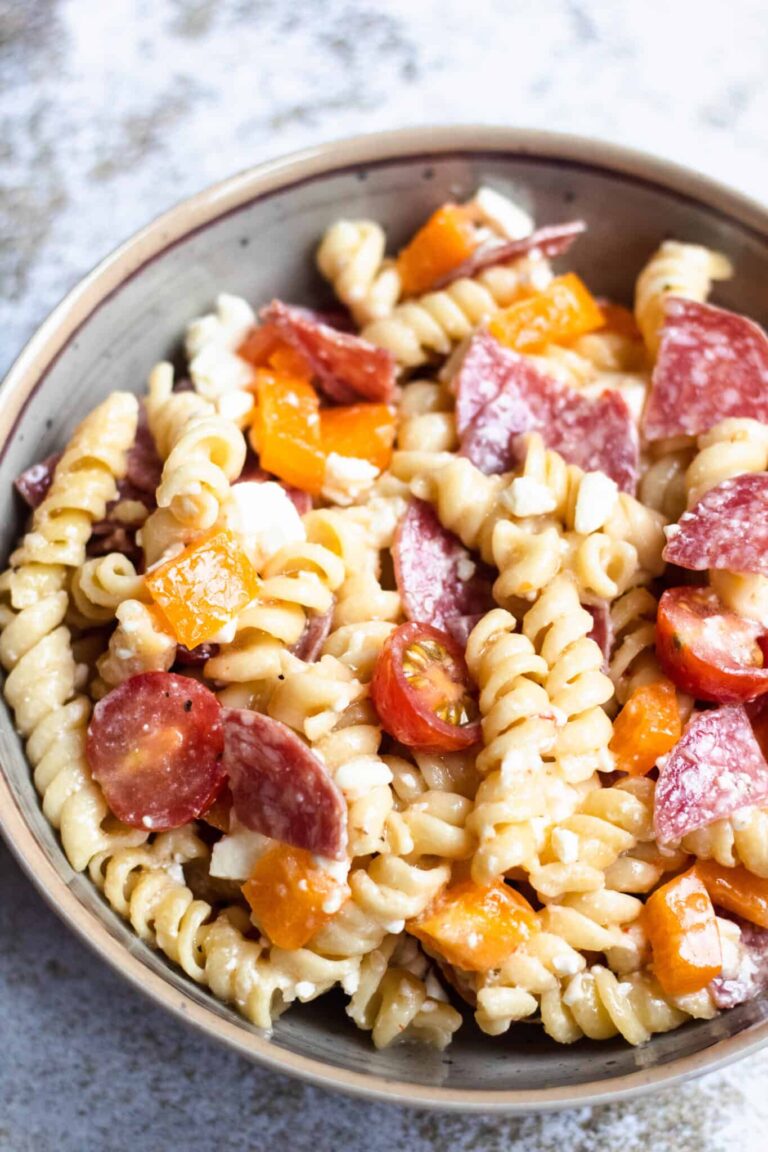 This Instant Pot Easy Pasta Salad Recipe (from the Foreign Fork) is delightful! It has so much built-in flavor from the rotini being cooked in Italian Dressing. The pasta salad is then stocked full of salami, feta cheese, tomatoes, and bell peppers. Did someone say picnic?!
Crock Pot Baked Beans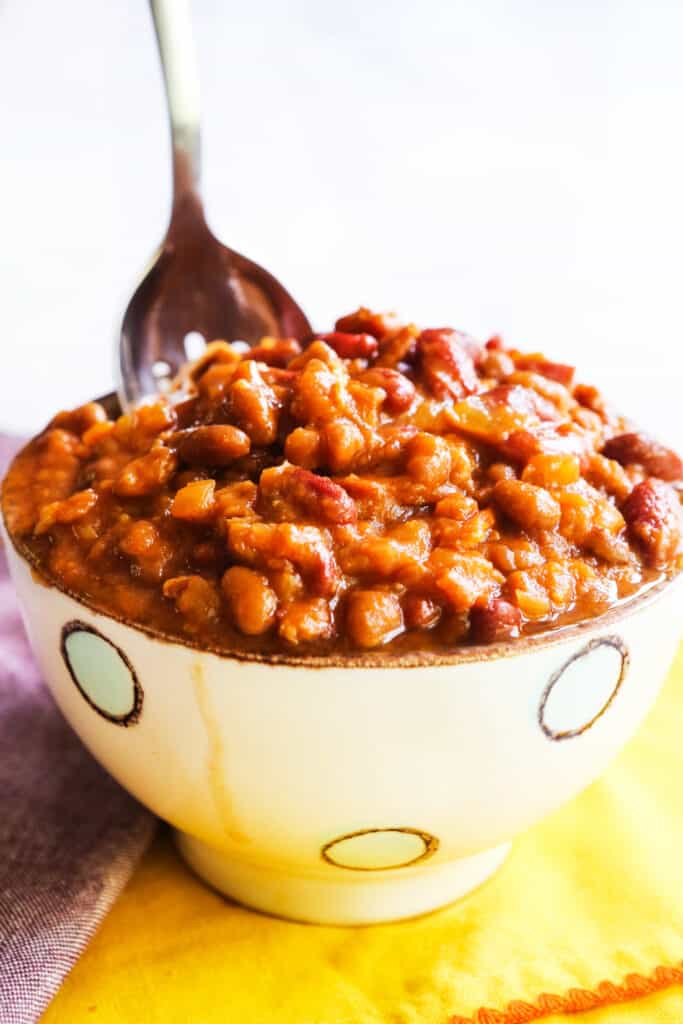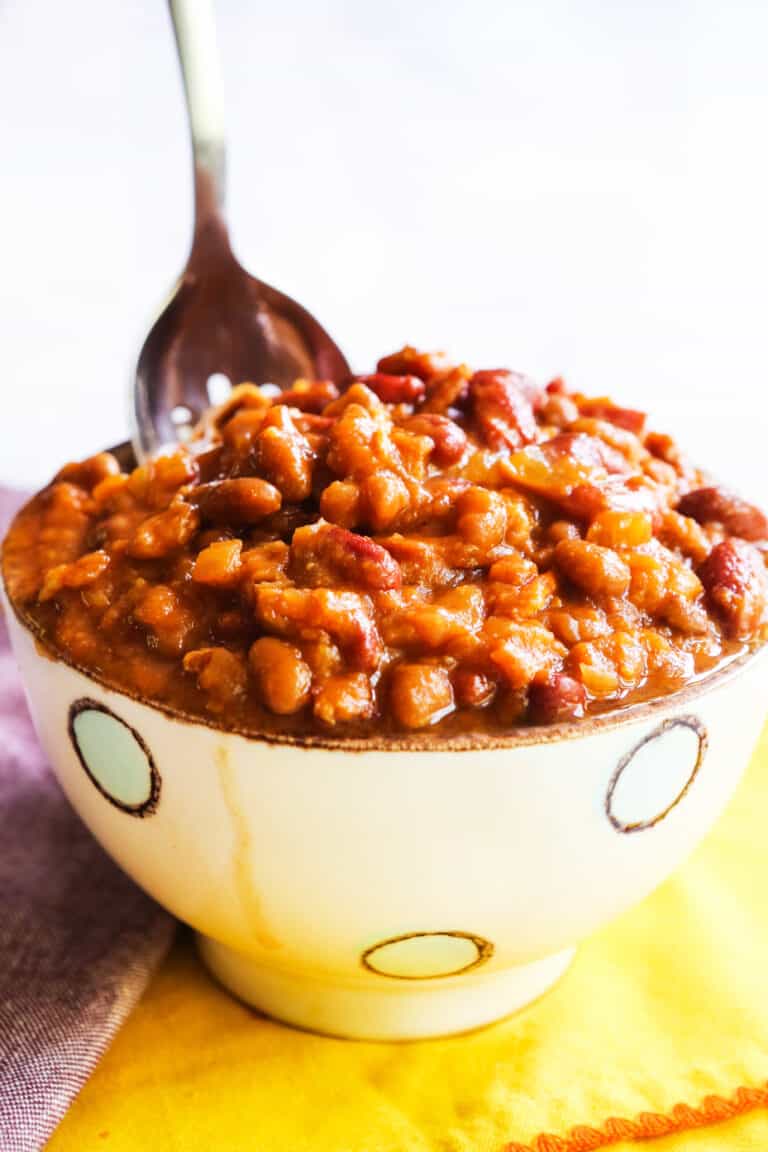 Crock Pot Baked Beans are the way to go! Once you try these, you'll never eat them straight from the can again. Great for summer BBQs and game-day parties!
Sauteed Mushrooms with Garlic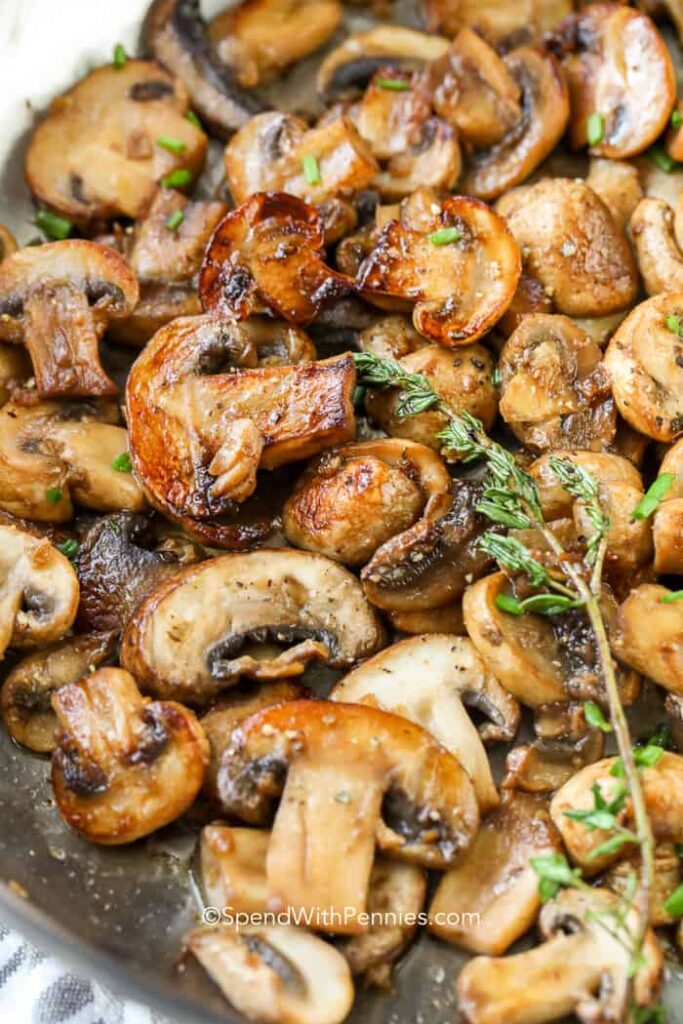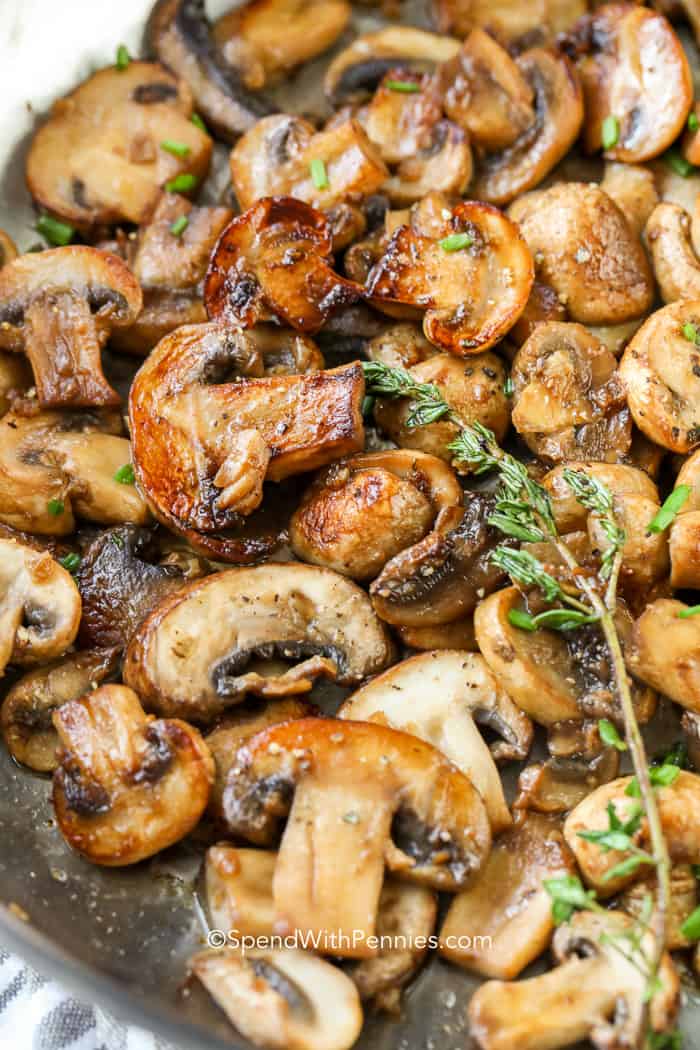 Sauteed Mushrooms (from Spend with Pennies) are a staple around here adding rich deep flavor to steak dinners and delicious alongside roast chicken dishes. They're the perfect addition to soups, stews and even cooked rice!
Easy Homemade Rice Pilaf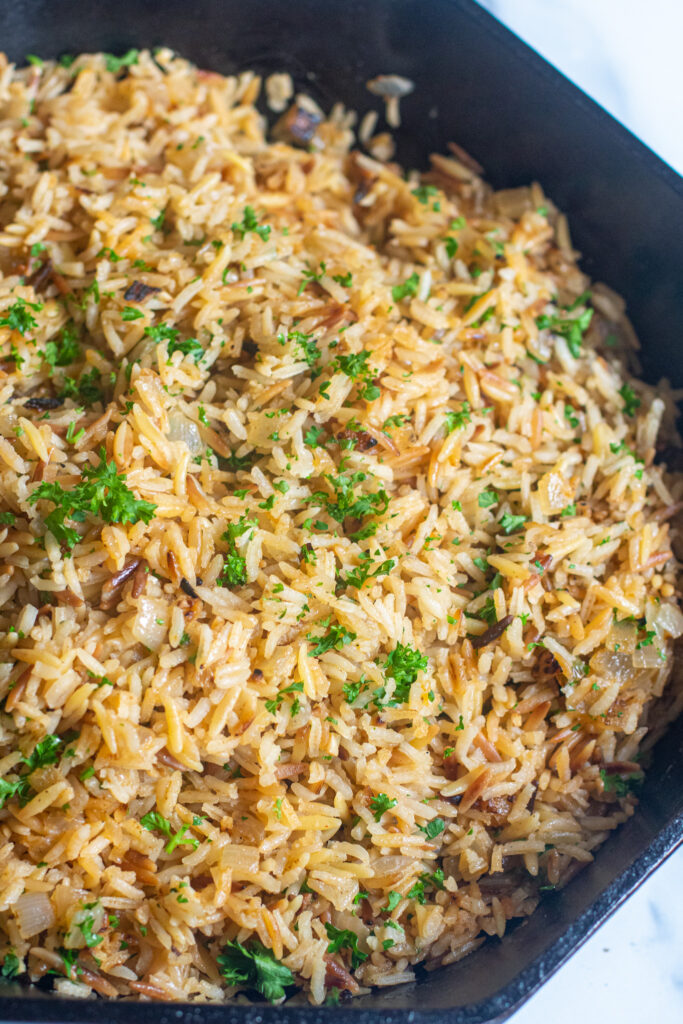 This Easy Homemade Rice Pilaf (from Served from Scratch) is a classic rice dish that's simple to make in one pot or skillet, is packed full of flavor, and is a favorite side dish in our house!
Air Fryer Frozen Steak Fries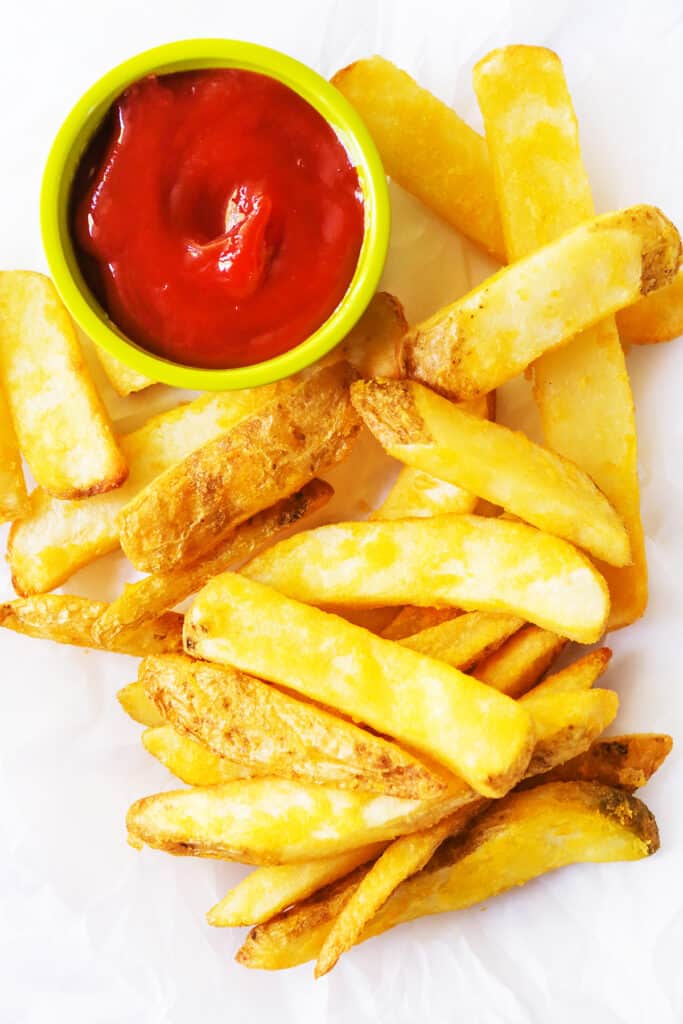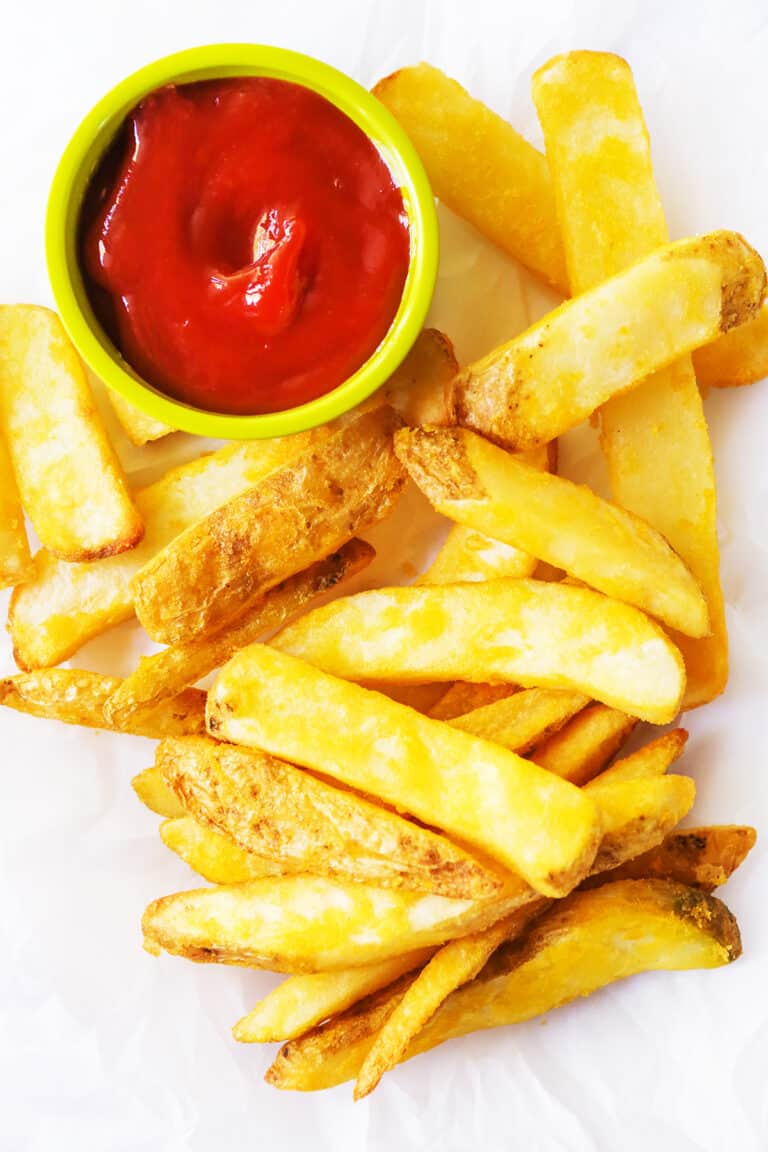 Learn how to make air fryer frozen steak fries perfectly in just a few minutes. Straight from the freezer to your air fryer, this is the easiest way to make this perfect finger food!