How long do cooked sweet potatoes last? If you have leftovers and you are wondering whether to toss or eat.. read on for information about the shelf life of sweet potatoes and so much more!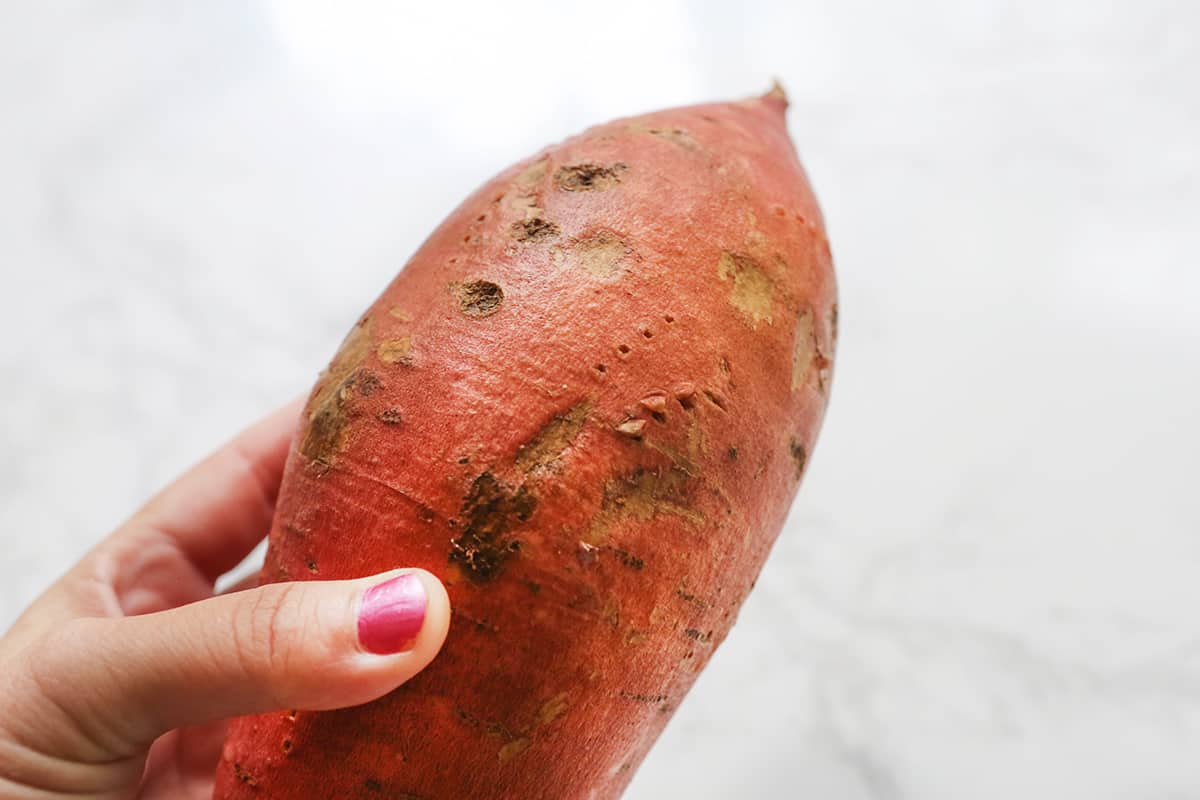 Delicious sweet potatoes are one of my all-time favorite root vegetables. They seem to adhere to just about any diet program under the sun, plus they are beyond tasty and super versatile, as well. My husband and I go through stretches where we consume vast quantities of this orange food.
Often we make large batches of roasted potatoes and pop them in the fridge for later consumption, but how long will they stay fresh? Read on for more information than you'll ever need to know about this yummy food.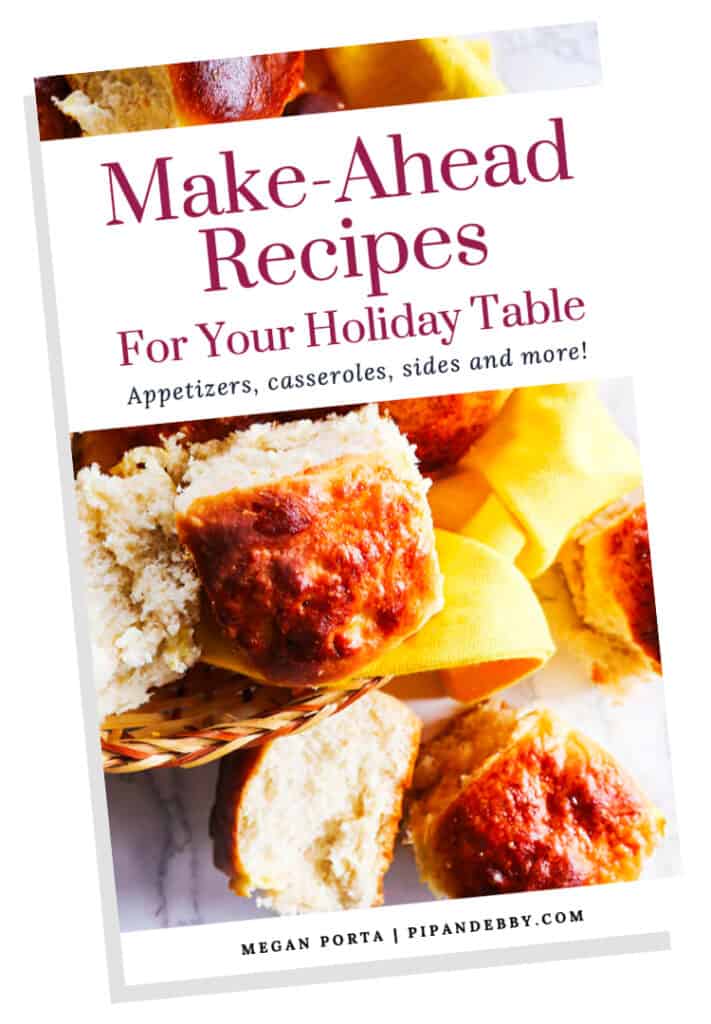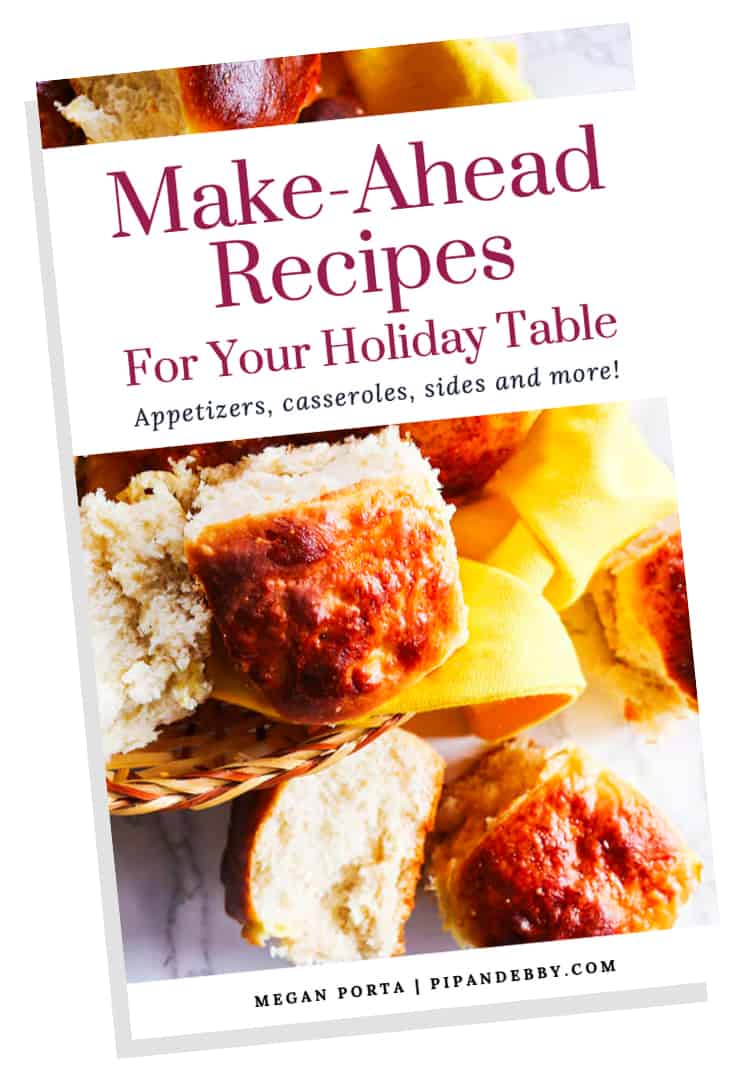 Do you feel overwhelmed just thinking about planning a holiday menu? Then you anticipate the exhaustion that comes after the meal has been eaten?
Within each recipe in this ebook are tips for making the recipe ahead of time to open up space for the people you're excited to spend the holiday with. Sample menus included, along with mouth-watering photos and tried-and-tested recipes!
FAQ About Sweet Potatoes
Are sweet potatoes healthy?
Sweet potatoes contain many health benefits. They have a high amount of dietary fiber, aiding in digestion and weight loss. They are also rich in vitamins and minerals. Especially the orange and purple varieties are rich in antioxidants.
Are sweet potatoes fattening?
Sweet potatoes are not fattening. They are considered a healthy alternative to normal potatoes and can help in achieving weight loss.
Are sweet potatoes carbs?
Sweet potatoes are considered to be a high-carb food.
Are sweet potatoes keto?
Sweet potatoes are naturally high in carbs, so they are excluded from keto diet plans.
Can raw sweet potatoes be eaten?
Sweet potatoes can be eaten raw, but digestive issues may occur so consume with caution.
Can sweet potatoes go bad?
Sweet potatoes last 4 weeks sitting in the pantry and approximately 12 weeks when stored in the fridge.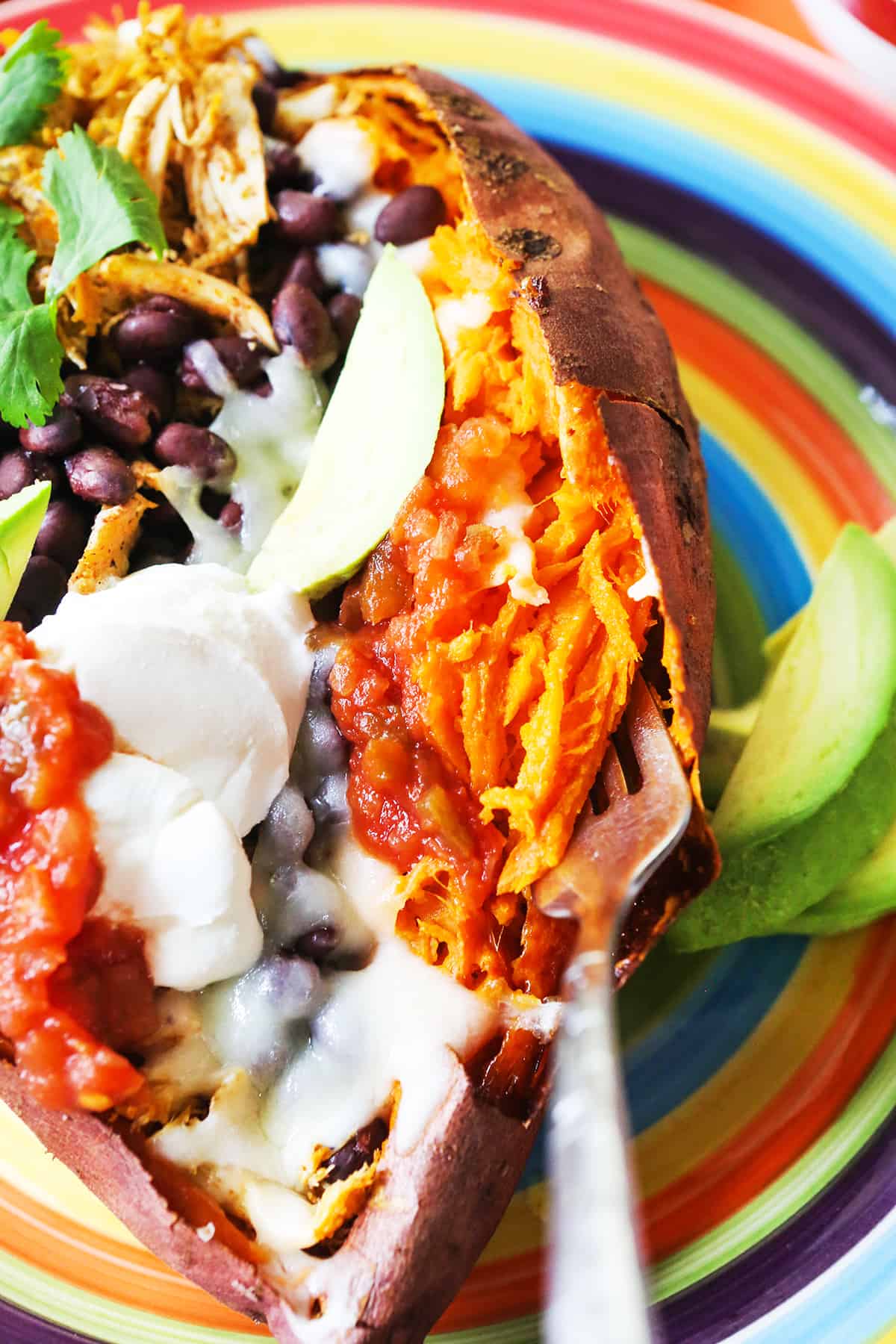 How Long Do Cooked Sweet Potatoes Last
Refrigerator Storage
When cooked sweet potatoes are stored properly in the fridge, they will stay fresh for up to 5 days. Allow them to cool to room temperature after being cooked, then store sweet potatoes in airtight containers or plastic bags and refrigerate.
Freezer Storage
When sweet potatoes are stored properly in the freezer, they will stay fresh for up to 12 months (and sometimes beyond) for later use. After being cooked and cooled, double bag roasted, baked, boiled or fried potatoes (not whole) in freezer bags.
A whole potato that has been baked can first be wrapped tightly in aluminum foil, then double bagged in freezer-safe bags and placed in the freezer.
Tip: Before freezing, sprinkle lemon juice over potatoes to help them remain fresh.
How Long Do Sweet Potatoes Last After Being Cooked And Frozen
Once sweet potatoes have been frozen and thawed, they can be kept in the fridge for up to 5 days for the best quality. After this period of time they should be discarded and not consumed or re-frozen.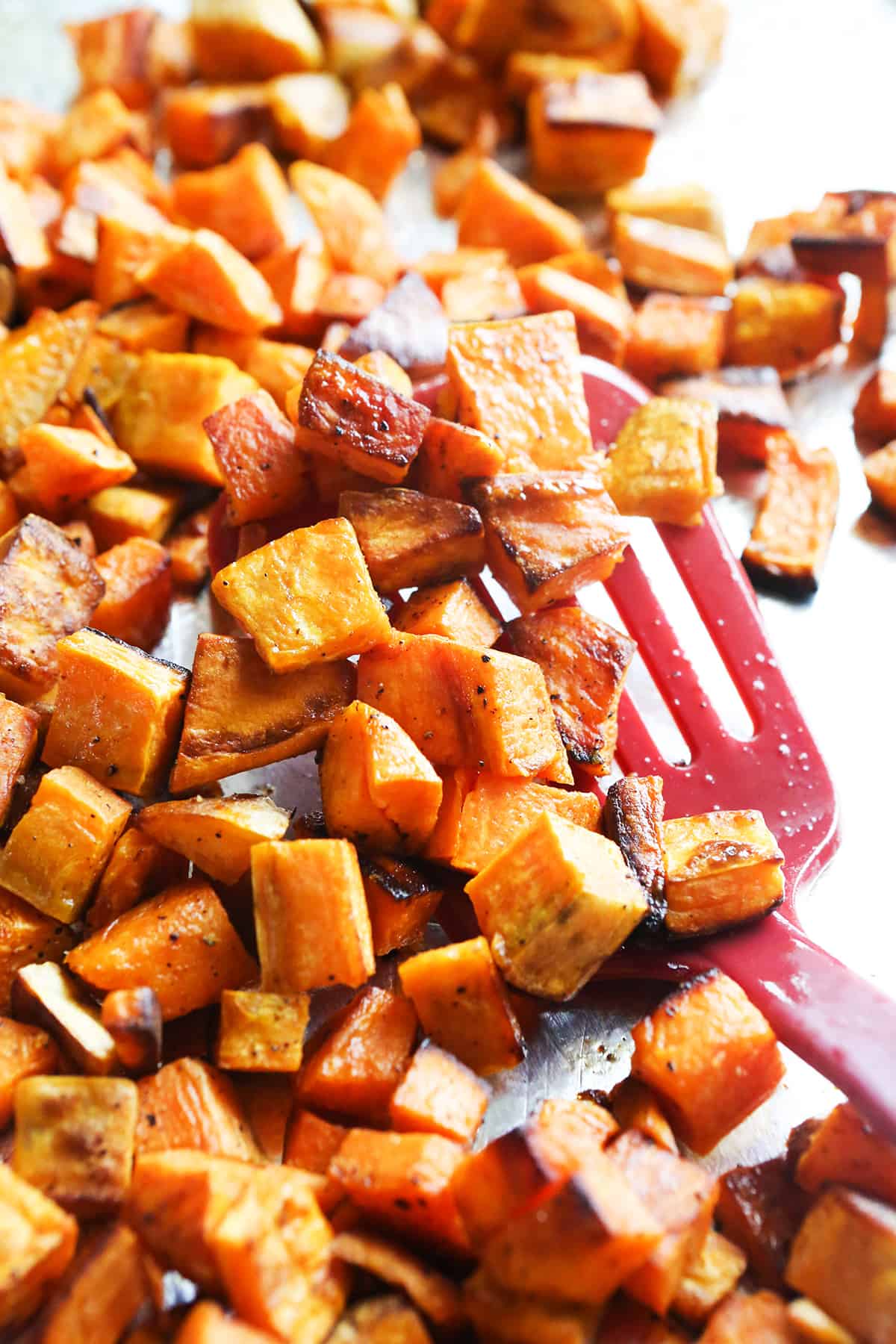 How To Tell When Sweet Potatoes Go Bad
There are a few ways to tell if a sweet potato has gone bad. The best way to tell is if it is mushy or soft to the touch, with a sour odor. Typically the ends get soft first and this is a good first sign that it has begun to rot.
You may also be able to see discoloration such as blotchy brown or black spots on the skin of sweet potatoes as well as wrinkles. The presence of mold is a definite sign that the rotting process has begun and bacteria growth is present.
Once a potato shows any of the above signs of aging, it could cause food poisoning if consumed and should be discarded immediately.
If sprouts appear on the outer surface, but no other sign of aging is present, it is safe to eat. These sprouts are actually edible, as well!
Is The Sweet Potato Peel Edible
As long as the skin of the potato is washed thoroughly before consuming, it is 100% edible. In fact, sweet potato peels are nutritious, containing fiber, vitamin C, antioxidants and potassium.
Storage Method For Uncooked Sweet Potatoes
When stored in a cool, dark place such as a pantry, fresh sweet potatoes will stay fresh for up to 4 weeks. When stored in the refrigerator in a paper bag, they will remain fresh for up to 12 weeks.. A very long time!
The Difference Between Sweet Potatoes and Yams
I was confused for so many years after cutting into a sweet potato only to find white potatoes! Was it really a sweet potato or was it a yam? It is rare to find an actual yam in a U.S. grocery store. What you are seeing when you go to the store are two varieties of sweet potatoes.
The label "yam" at the store is actually a sweet potato with brown skin with a deep shade of orange inside. What is labeled "sweet potato" at the store is a sweet potato with lighter skin and also lighter flesh. This variety is more firm in texture and not as fluffy when cooked.
When you purchase sweet potatoes for this recipe, you will want to purchase the "yam" variety! No more potato confusion, phew!
Best Ways To Prepare Sweet Potatoes
There are so many different ways to prepare this delicious orange food!
Roast them. Cut sweet potato cubes and toss with olive oil on a large baking sheet. Roast in the oven at 400 degrees fahrenheit for 25-30 minutes.
Boil them and serve as a simple side dish for any meal.
Cook them in the Instant Pot. Instant Pot Sweet Potatoes are easy and delish! Reduce cook time in half compared to baking and they turn out perfectly every time with little effort.
Bake them. Baking isn't just for regular potatoes! Melted butter or a drizzle of maple syrup are delicious ways to dress up a baked sweet potato.
Turn them into sweet potato chips. Make potato chips the healthy way! Great as a side dish or snack. So much better than store bought and little hands won't be able to resist these.
Make fries out of them. Air Fryer Sweet Potato Fries are the perfect way to enjoy sweet potatoes! The air fryer works its magic and transforms them into a sweet or savory treat or side that will not last long. For a different shape, turn fries into sweet potato wedges for a more hefty finger food.
Transform them into a casserole. Sweet Potato Casserole is a big hit at every Thanksgiving dinner table, but it is so easy to make that it acts as a delicious side dish for any meal, any time of the year.
Add them to chili. Sweet Potato Chili is a delicious, hearty and nutritious meal, giving a sweet taste to a savory classic.
Create potato rounds. Cut into thin slices and bake in the oven in a single layer until they have crispy edges. Top with your favorite toppings such as sour cream and fresh herbs and enjoy as a main dish or appetizer using your fingers!
Stuff them. Load them up with your favorite stuffings/toppings for a complete meal.
Mash them. Turning them into mashed potatoes produces a super creamy texture with a hint of sweetness.
What To Serve With Sweet Potatoes
In need of ideas about what to serve alongside this tasty orange food? Check out this roundup of 20 delicious ideas: what to serve with sweet potatoes.
Sweet Potato Recipes
If you can't get enough of the tuberous root vegetable, check out these delicious recipes: