Sweet potatoes are delicious and also easy to prepare! But what do you serve alongside this yummy little potato? Read on for 20 perfect ideas about what to serve with sweet potatoes.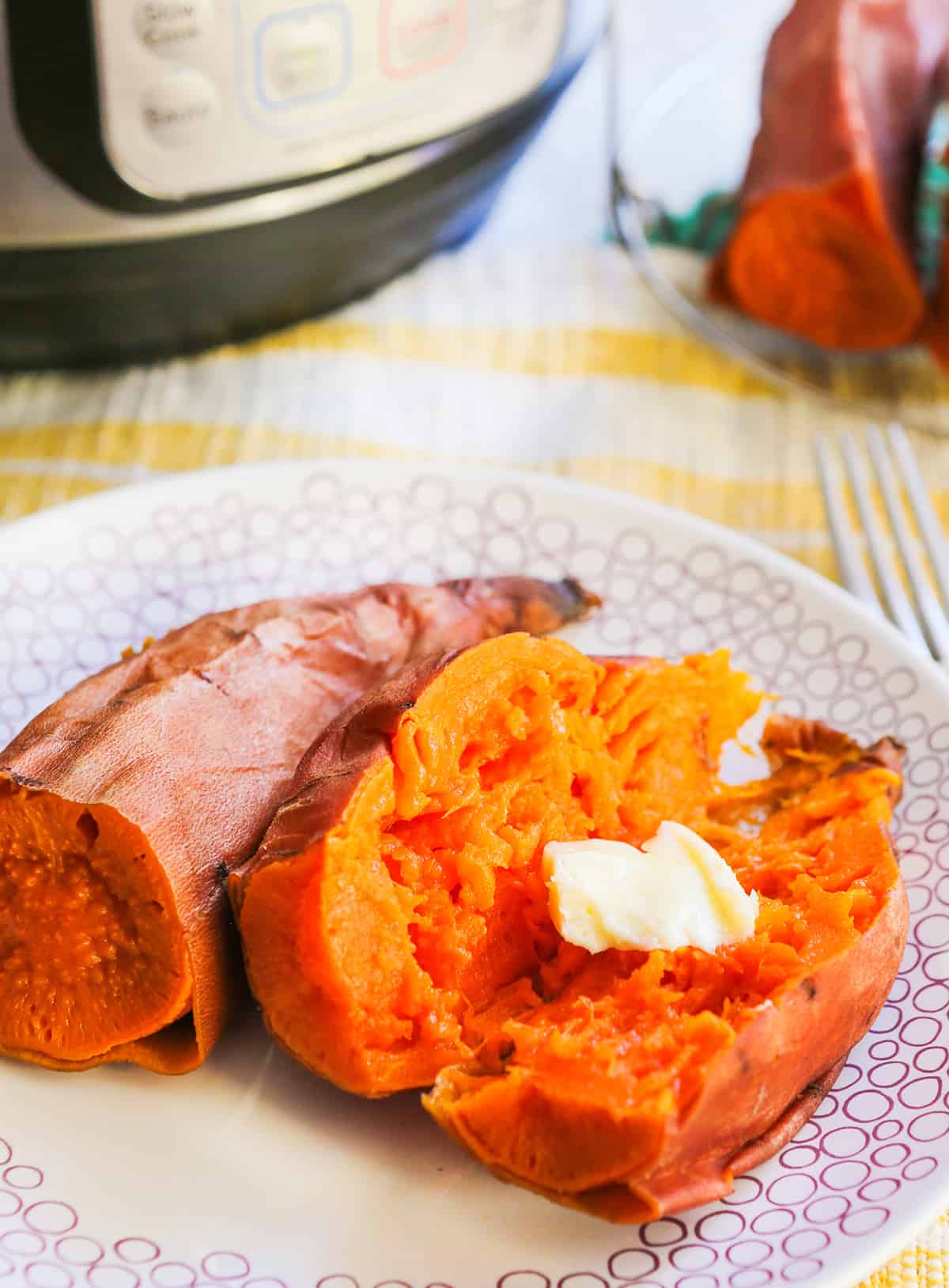 Sweet potatoes are the absolute perfect side dish because they are so easy to make. No matter how you cook them, they are super tasty.
Everyone in my family loves sweet potatoes and they have been a favorite in our house for a couple years. We enjoy the flavor much more than that of a regular ol' potato, so we cook them in varying ways a lot.
FAQ About Sweet Potatoes
Are sweet potatoes healthy?
Sweet potatoes contain a high amount of dietary fiber, aiding in digestion and weight loss. They are also rich in vitamins and minerals. Especially the orange and purple varieties are rich in antioxidants.
Are sweet potatoes carbs?
Sweet potatoes are considered to be a high-carb food.
Are sweet potatoes keto?
Sweet potatoes are naturally high in carbs, so they are excluded from keto diet plans.
Are sweet potatoes fattening?
Sweet potatoes are not fattening. They are considered a healthy alternative to normal potatoes and can help in achieving weight loss.
Can sweet potatoes go bad?
Sweet potatoes last 4 weeks sitting in the pantry and approximately 12 weeks when stored in the fridge.
Can sweet potatoes be eaten raw?
Sweet potatoes can be eaten raw, but digestive issues may occur so consume with caution.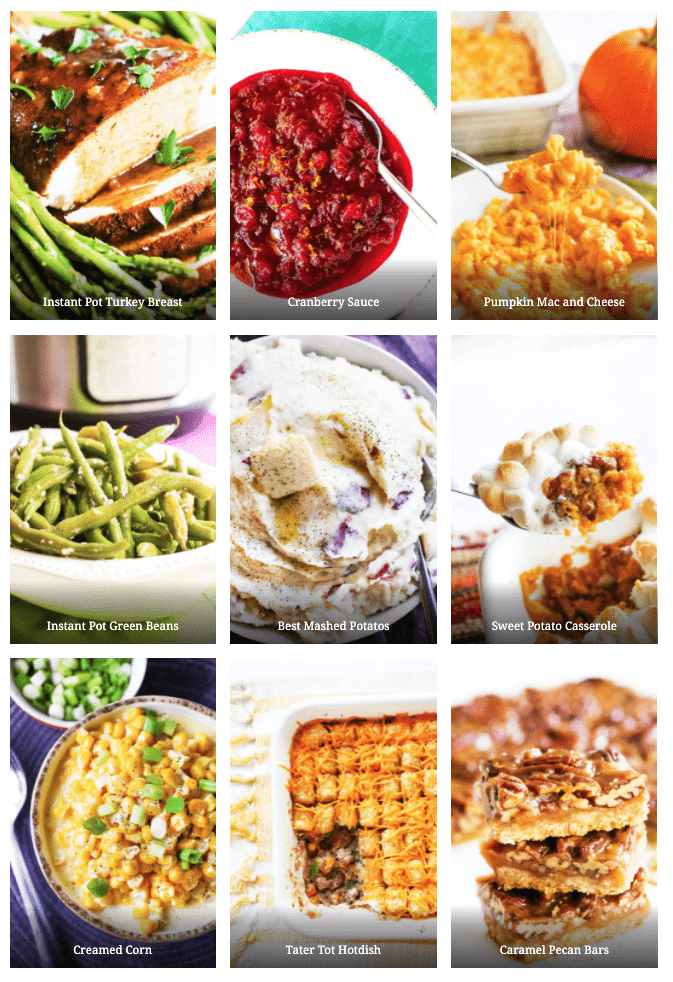 Check out my FAVORITE easy, tried-and-true Thanksgiving recipes here on the blog in one handy gallery.
Say goodbye to endless internet browsing and hello to easy, delicious recipes!
Best Ways To Prepare Sweet Potatoes
There are so many different ways to prepare this delicious orange food!
Roast them. Cut sweet potato cubes and toss with olive oil on a large baking sheet. Roast in the oven at 400 degrees F for 25-30 minutes.
Cook them in the Instant Pot. Instant Pot Sweet Potatoes are easy and delish! Reduce cook time in half compared to baking and they turn out perfectly every time with little effort.
Bake them. Baking isn't just for regular potatoes! Melted butter or a drizzle of maple syrup are delicious ways to dress up a baked sweet potato.
Turn them into sweet potato chips. Make potato chips the healthy way! Great as a side dish or snack. So much better than store bought and little hands won't be able to resist these.
Make fries out of them. Air Fryer Sweet Potato Fries are the perfect way to enjoy sweet potatoes! The air fryer works its magic and transforms them into a sweet or savory treat or side that will not last long. For a different shape, turn fries into sweet potato wedges for a more hefty finger food.
Transform them into a casserole. Sweet Potato Casserole is a big hit at every Thanksgiving table, but it is so easy to make that it acts as a delicious side dish for any meal, any time of the year.
Add them to chili. Sweet Potato Chili is a delicious, hearty and nutritious meal!
Create potato rounds. Cut into thin slices and bake in the oven in a single layer until they have crispy edges. Top with your favorite toppings such as sour cream and fresh herbs and enjoy as a main dish or appetizer using your fingers!
Stuff them. Load them up with your favorite stuffings/toppings for a complete meal.
Turn them into pie! Sweet potato pie is a great way to make pie for non-pumpkin lovers.
Make sweet potato hash. They are great for breakfast, too! Throw a fried egg and a splash of hot sauce over the top for a complete, filling meal.
How Long Do Cooked Sweet Potatoes Last
If you have leftovers and you are wondering whether to toss or eat.. read this article for information about how long cooked sweet potatoes last, and so much more!
How to Freeze Potatoes
Did you know sweet potatoes can be frozen? This article shares how to freeze them whole, mashed or diced.
How To Make Baked Sweet Potatoes in the Microwave
The only downfall to making potatoes is the wait! Don't let this stop you from enjoying this perfect side dish. You can quickly and easily prepare a baked sweet potato recipe in the microwave.
What To Serve With Sweet Potatoes
The great thing about this type of potato is that it contains a natural sweetness that tastes great with just about any other type of food. There are lots of options for pairing this side with other types of food.
Meat – Pork, chicken and beef all taste great alongside sweet potatoes.
Fish – Salmon, walleye, halibut, cod and mahi mahi pair well with sweet potatoes.
Vegetables – Just about any veggie on the planet accompanies sweet potatoes perfectly. Broccoli, Brussels sprouts, mushrooms, zucchini, collard greens, carrots, cauliflower, green beans and bell peppers are great choices.
Salad – A fresh, leafy green salad tastes great after a bite of sweet potatoes.
Beans – Baked beans and black beans pair well with potatoes.
Soup – Any variety of soup accompanies this tasty side perfectly.
Air Fryer Chicken Tenders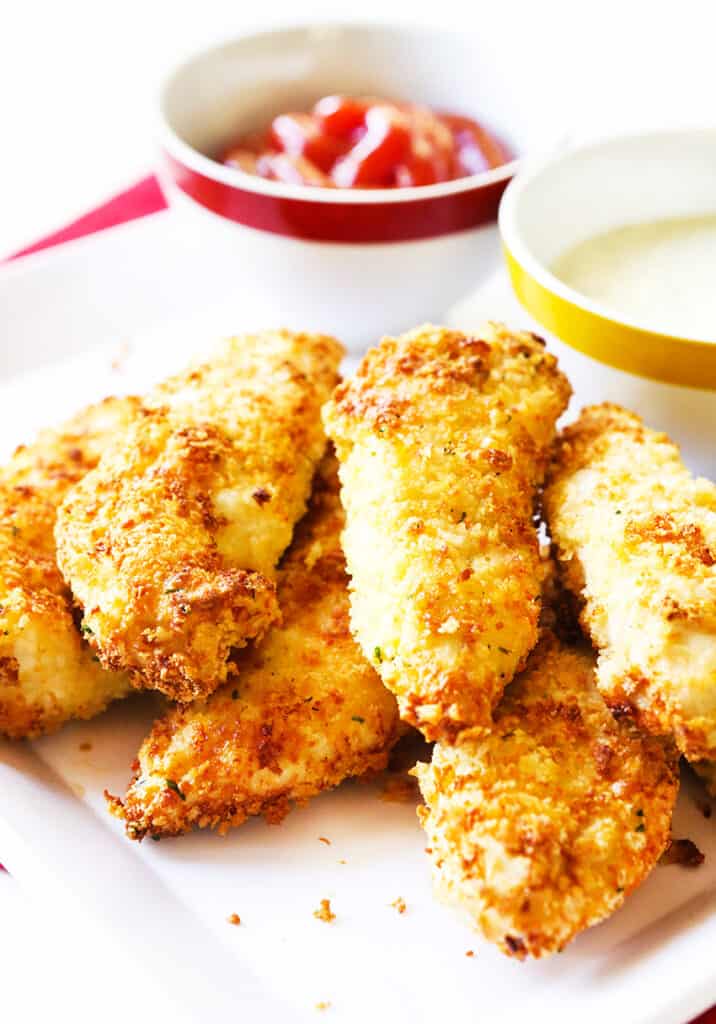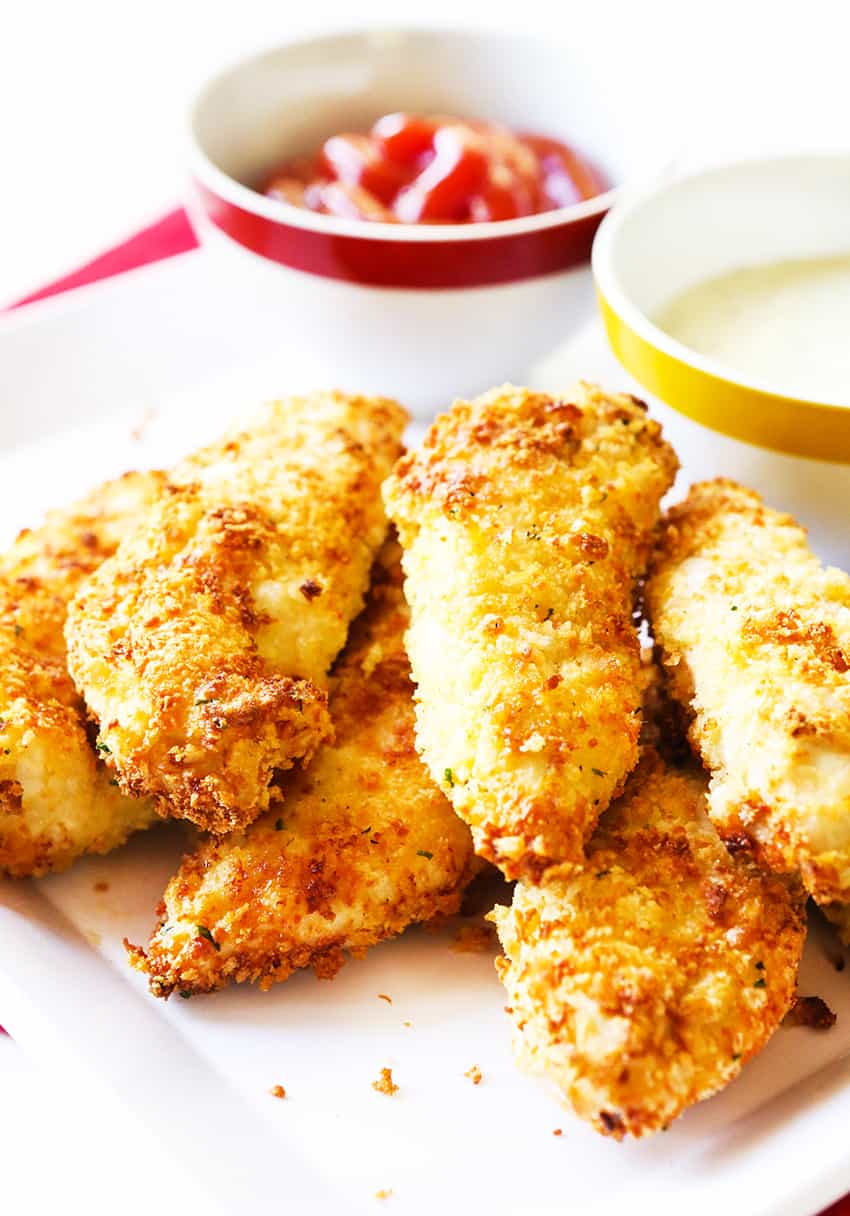 Air Fryer Chicken Tenders are healthier and more delicious than anything you find in the frozen aisle. Great as a kid dinner or adult appetizer!
Crispy and Baked Vegan Falafel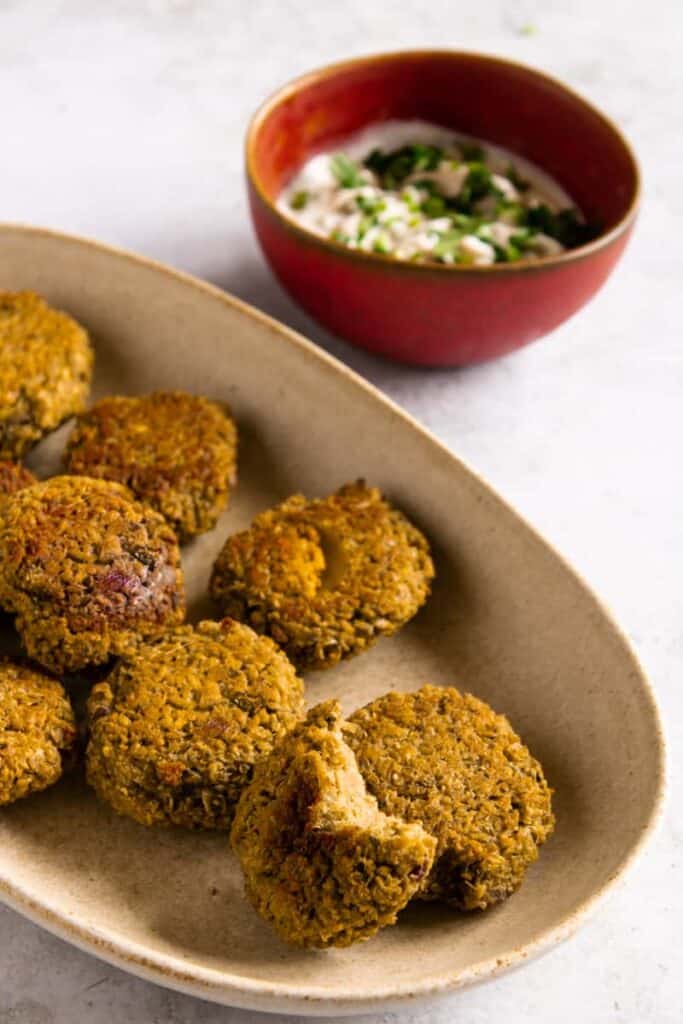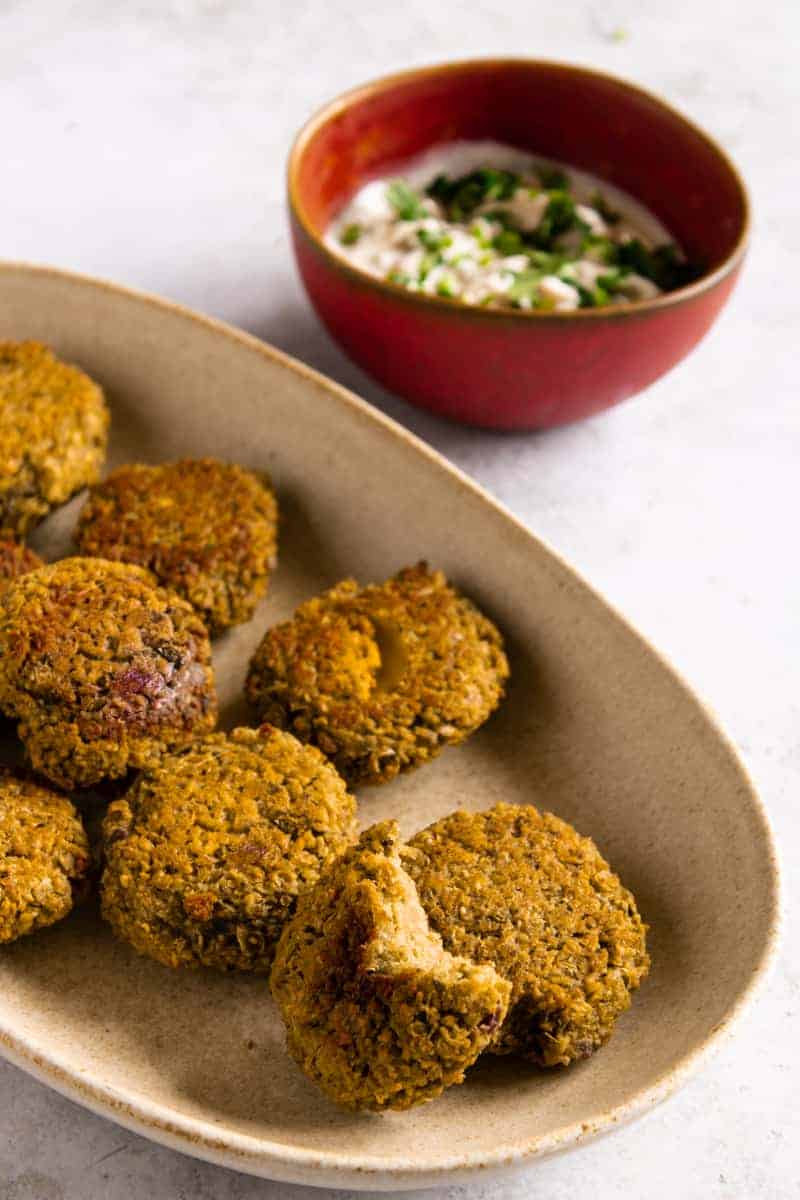 This healthy baked vegan falafel (from Nuts and Pumpkin) is both crispy on the outside and soft on the inside but, it is baked and not fried! It is packed with flavor and perfect as an appetizer, filling for a sandwich or a wrap, or even as a snack!
Sauteed Zoodles with Mushrooms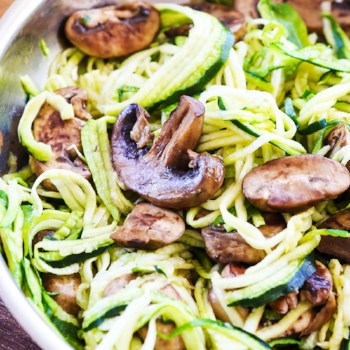 Turn veggies into a fun and healthy side dish by transforming zucchini into zoodles. Great way to disguise foods you know are good for you but aren't your favorite to eat. These Sauteed Zoodles are Whole30 compliant and they're a great complement to any meal.
Pollo Asado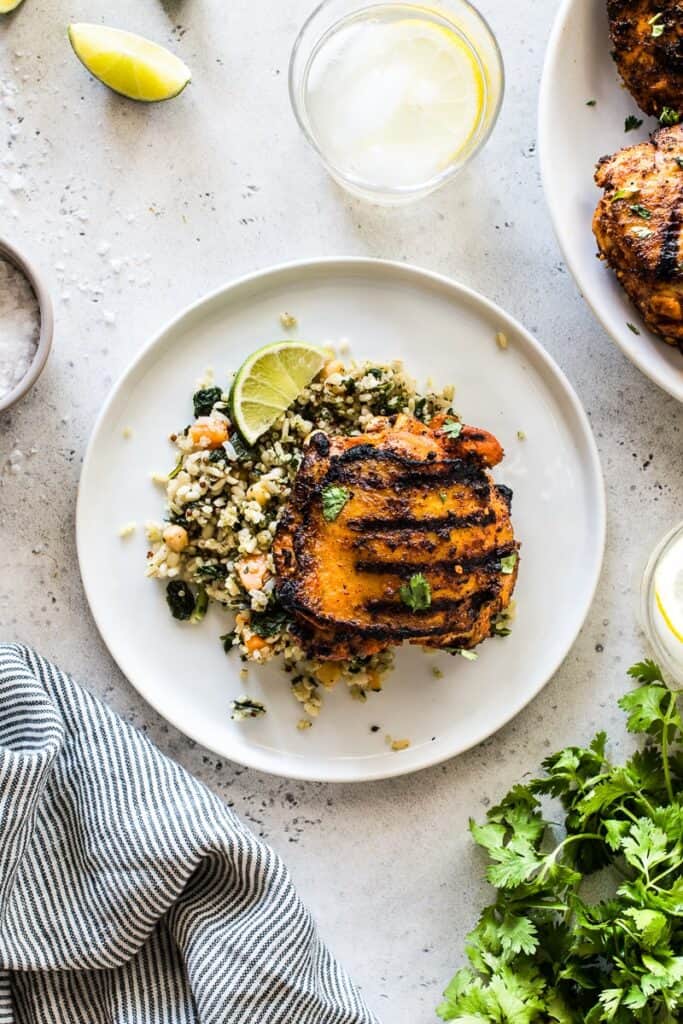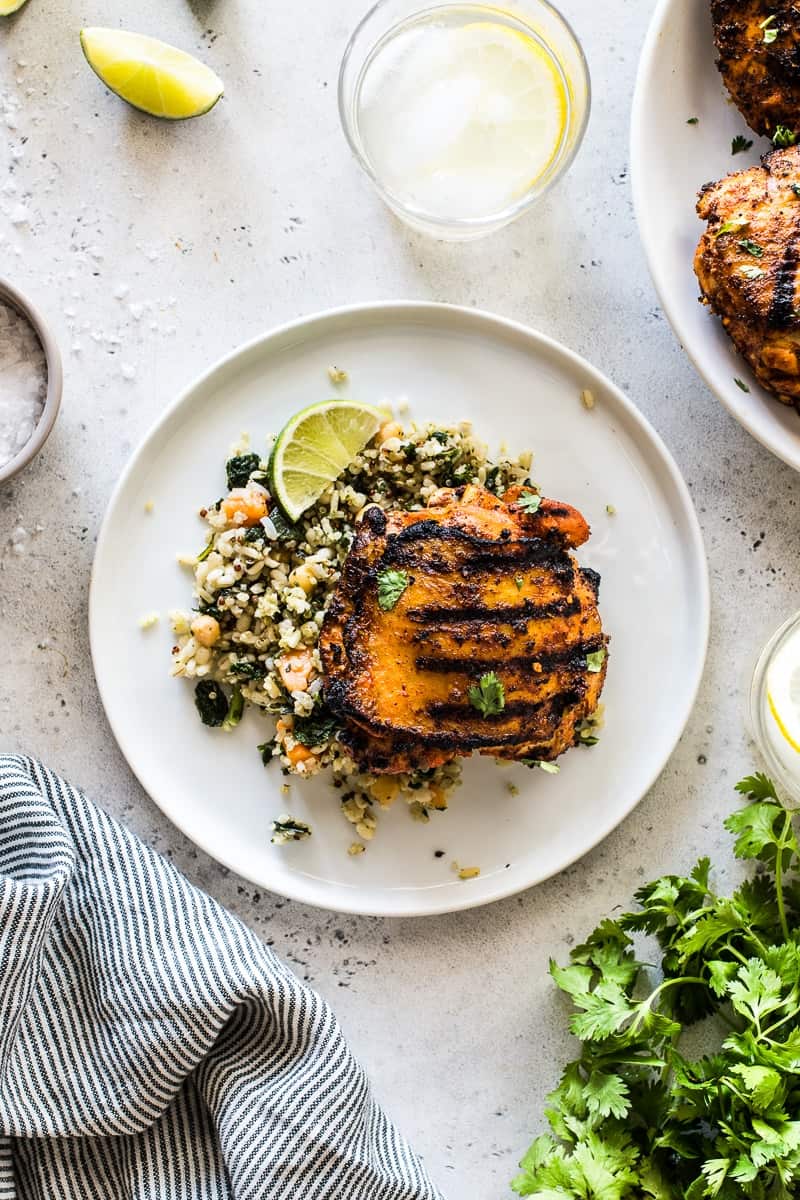 This easy Pollo Asado (from Isabel Eats) recipe is marinated in a mixture of lime and orange juice, Mexican herbs and spices and achiote powder to achieve it's signature red-orange color. Grill it, roast it in the oven or even make it in the slow cooker!
Pulled Pork In The Crock Pot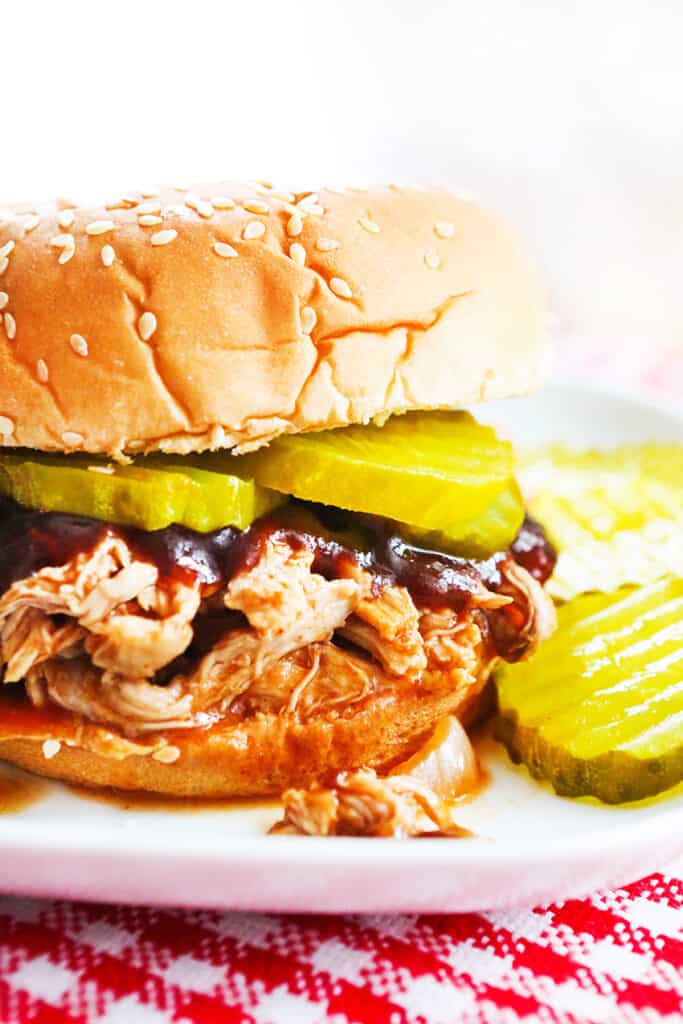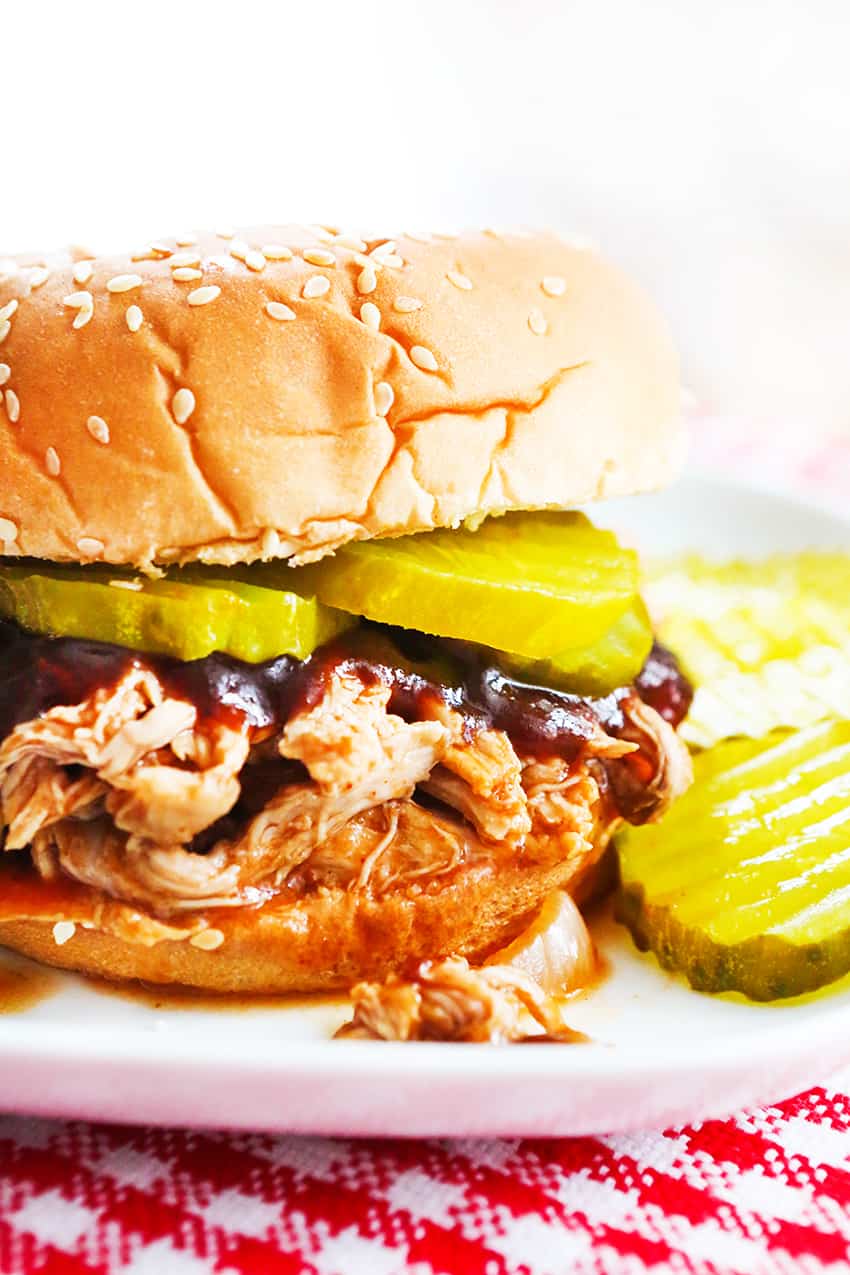 This is the best pulled pork crock pot recipe and it requires only 4 ingredients minimal effort. Dinner could not get any easier than this! Spoon into hamburger buns and serve at your next gathering or for family dinner this week.
Black Eyed Peas With Collard Greens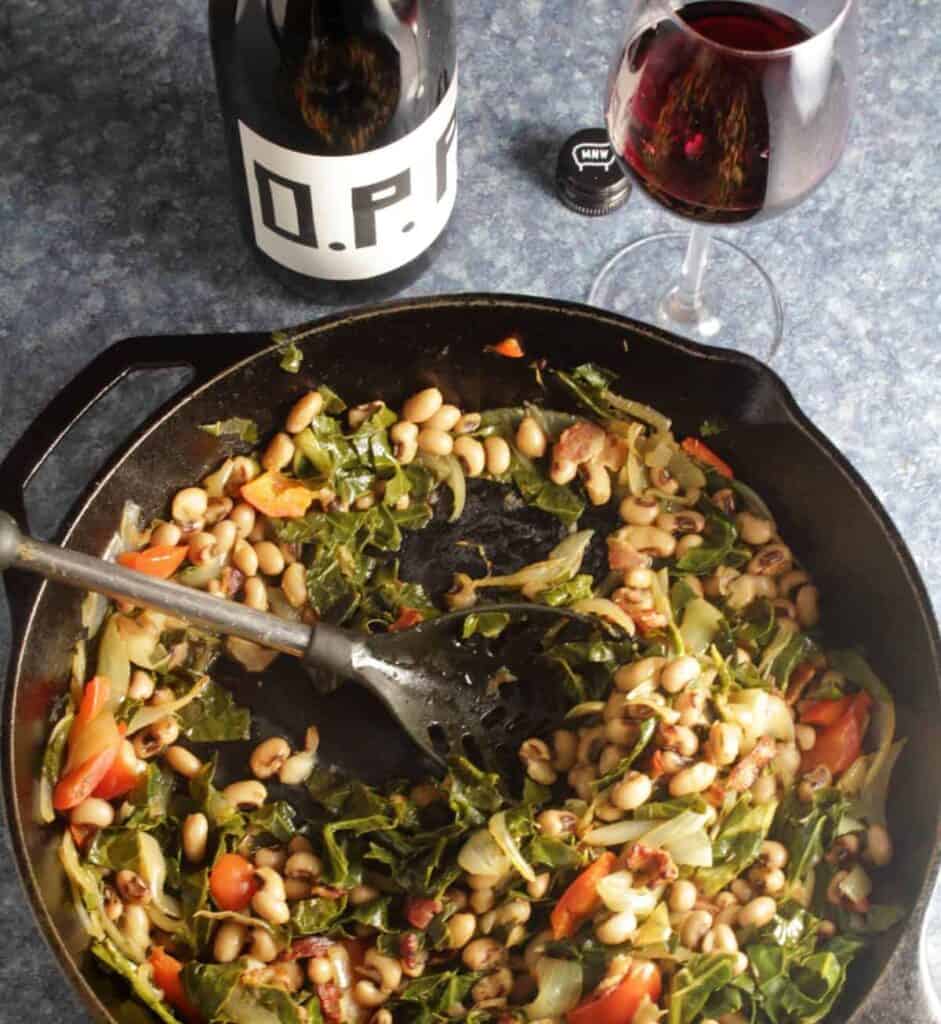 Black-Eyed Peas with Collard Greens (from Cooking Chat) is the perfect side dish to serve as part of a meal inspired by "soul food" traditions. We cooked up this recipe as part of a meal that we served with a bottle of Pinot Noir from Maison Noir, as part of the Wine Pairing Weekend exploration of BIPOC owned wineries and BIPOC winemakers.
Instant Pot Chicken Breasts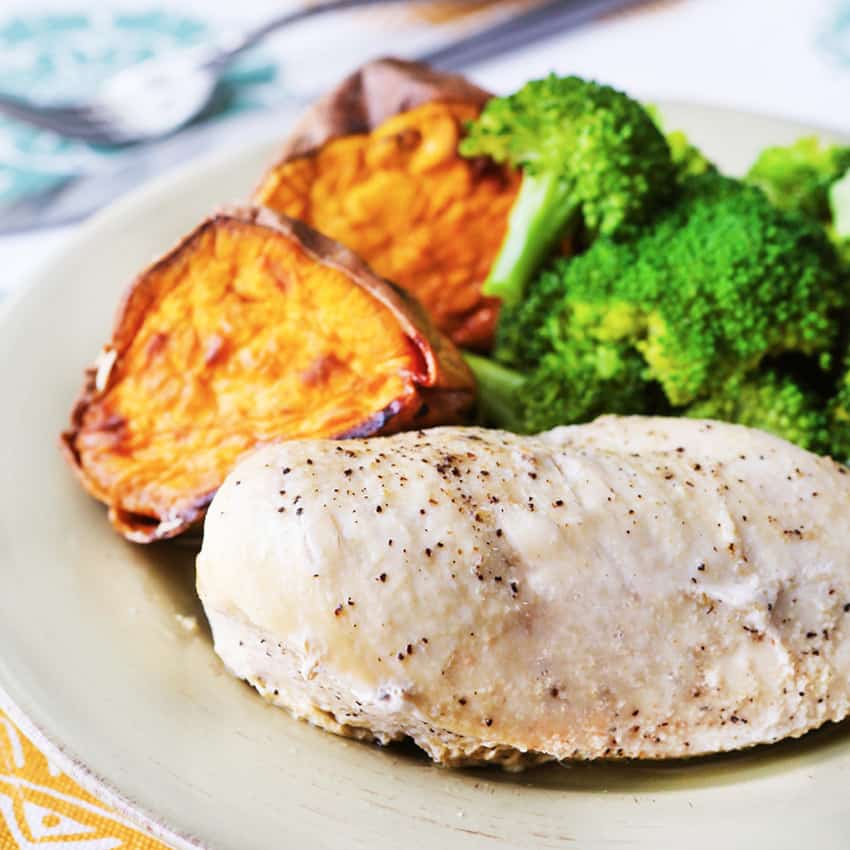 You can cook Instant Pot Chicken Breasts so that you end up tender, perfect chicken every single time! Start with thawed or frozen to create the most delicious chicken you will ever make.
New York Strip Steak with Chimichurri Sauce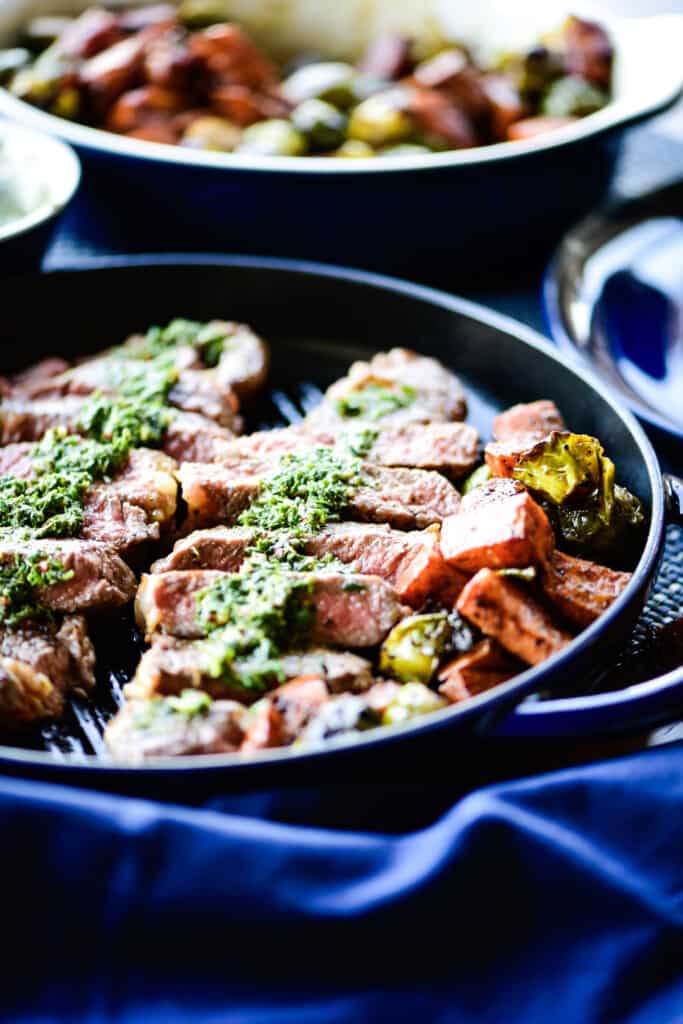 If you're a steak lover, this Strip Loin (New York Strip) Steak with Chimichurri Sauce (from Dude That Cookz) will be the perfect choice for your steak night. Tender, juicy slices of strip loin with a drizzle of homemade chimichurri sauce is the stuff steak nights are made of.
Sloppy Joes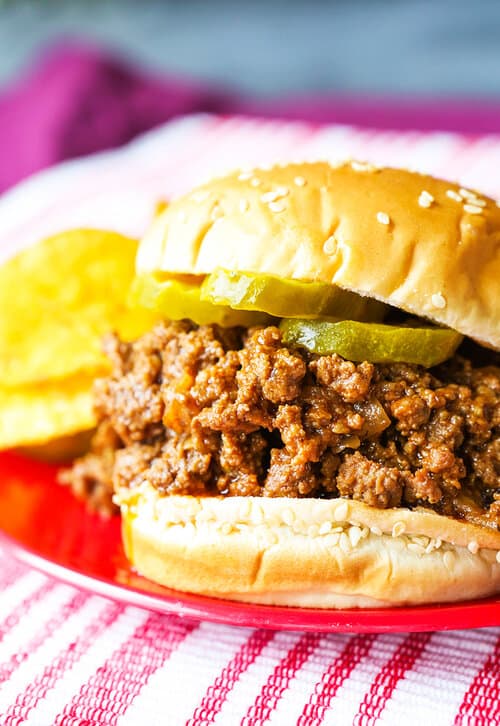 A childhood staple, Sloppy Joes are hearty and delicious! Now you can make Instant Pot Sloppy Joes for a super quick and easy dinner that has a sweet and savory sauce. This is the perfect recipe for family dinner and also potlucks.
Pulled Pork With Bacon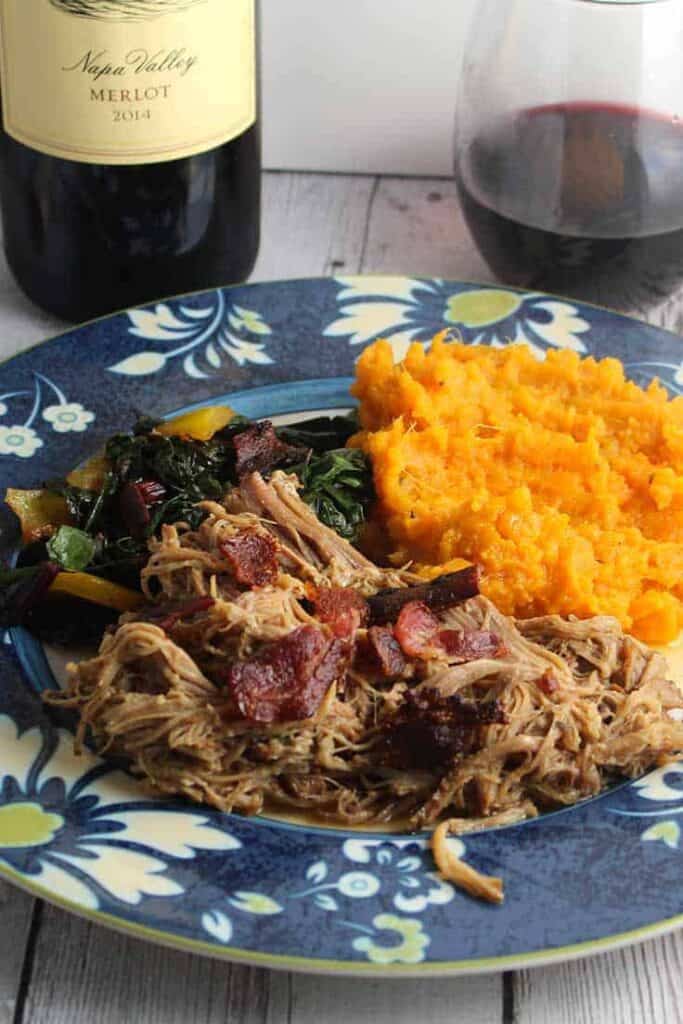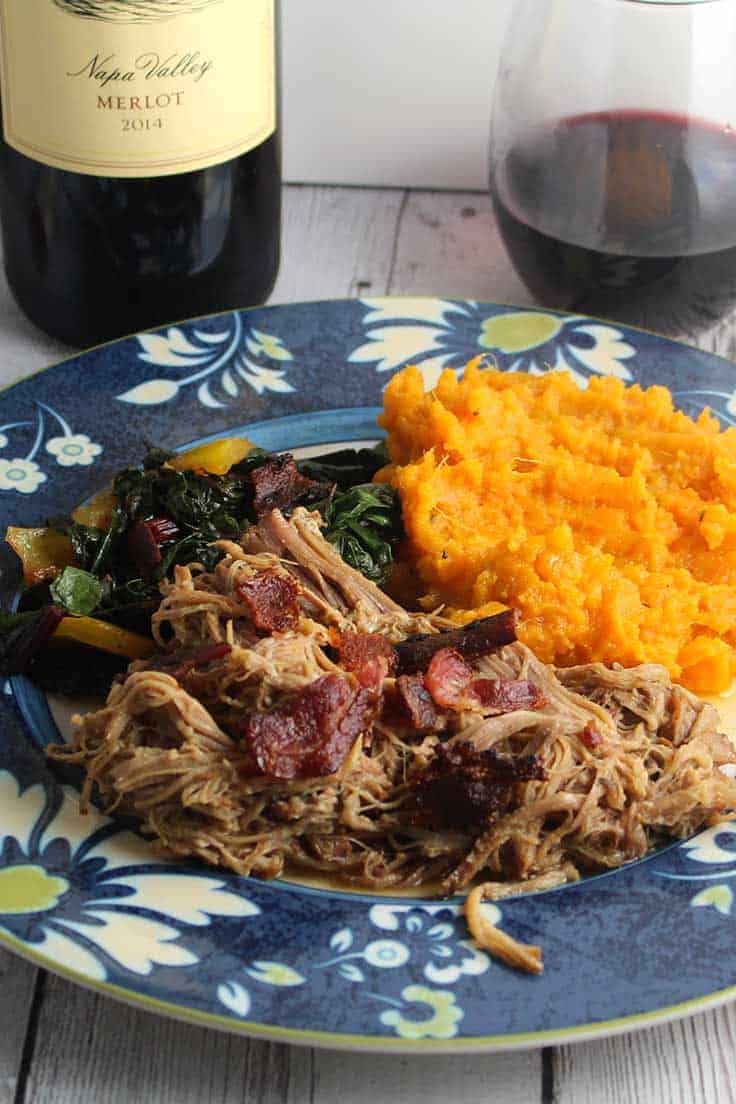 We make this Pulled Pork with Bacon (from Cooking Chat) in the slow cooker. Start this recipe the evening before you plan to serve it–marinate the pork overnight, and get it going in the slow cooker the next morning. You will be treated to a rich, flavorful main course that goes wonderfully with a good glass of Merlot.
Instant Pot Meatloaf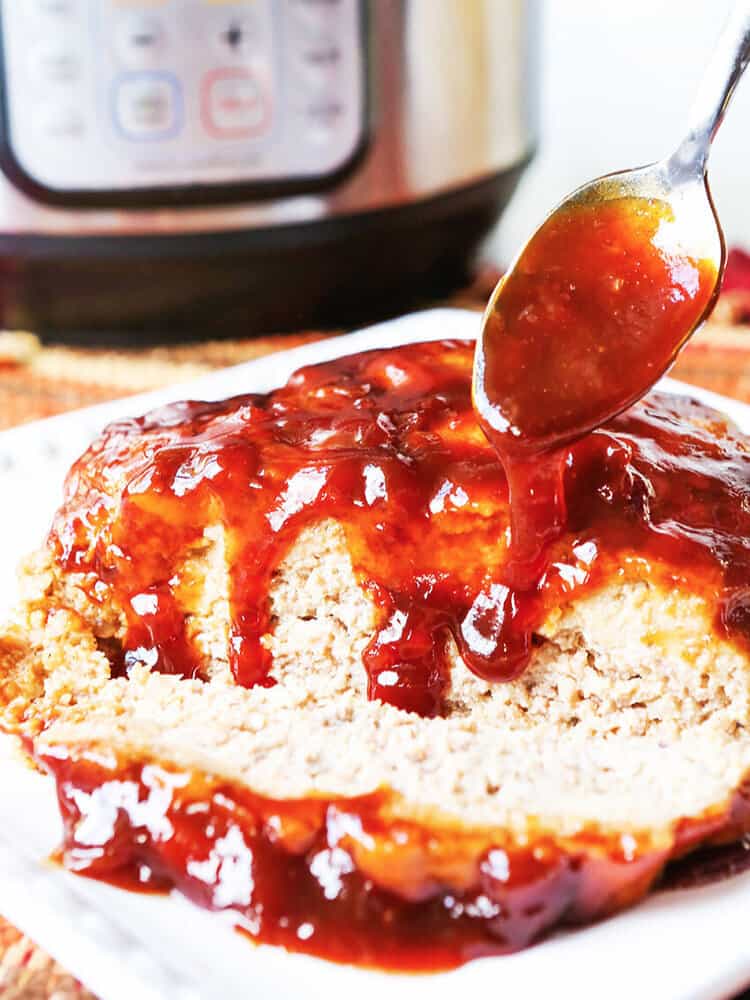 Instant Pot Meatloaf is super quick and easy to make and it is SO delicious. It cooks so much more quickly than an oven-baked meatloaf. There is a secret ingredient hiding inside and the sauce that gets smothered over the top? OUT OF THIS WORLD DELICIOUS.
Sweet Corn Fritters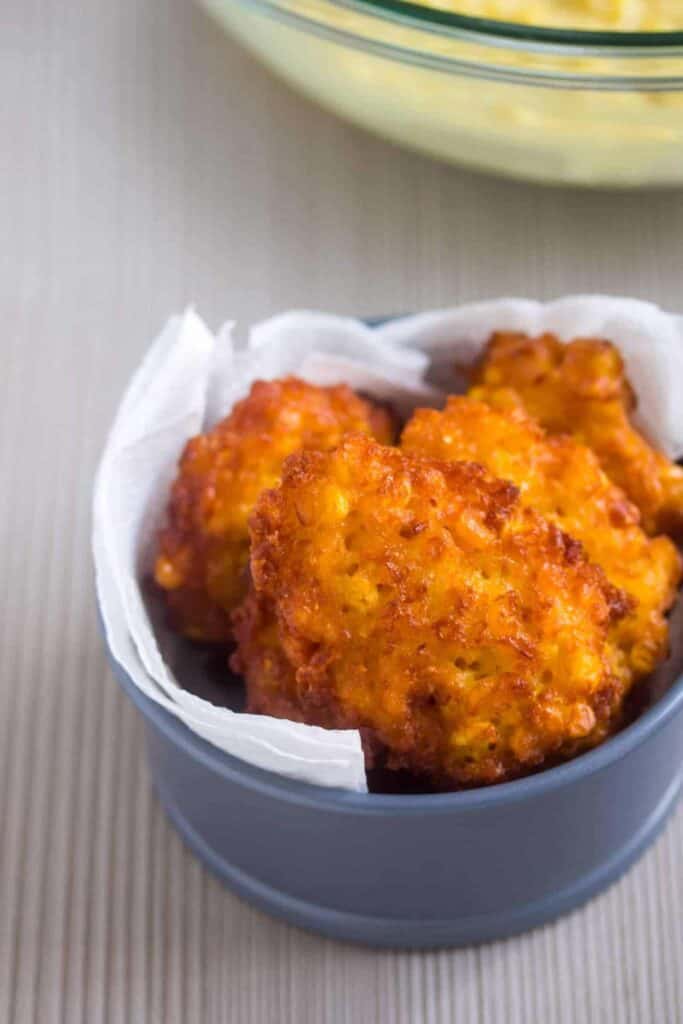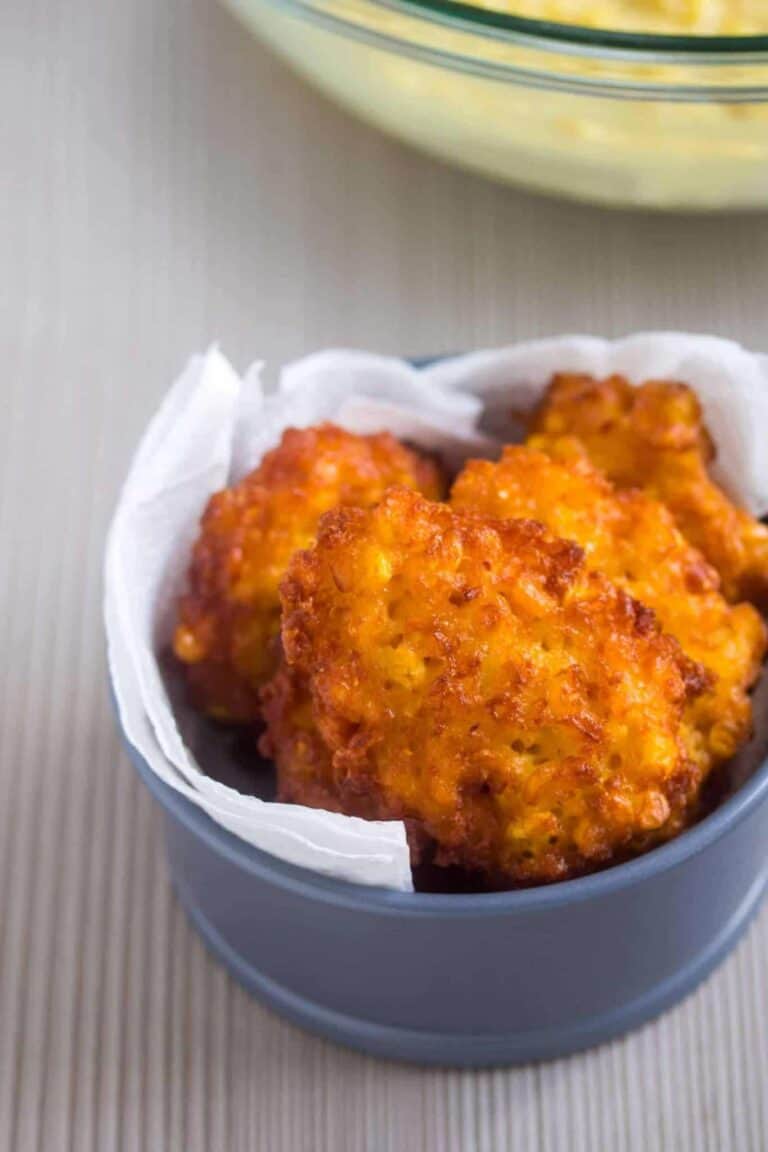 You can enjoy these Homemade Sweet Corn Fritters (from Nashi Food) as a breakfast with your loved ones, accompanied by coffee and white cheese.
Instant Pot Turkey Breast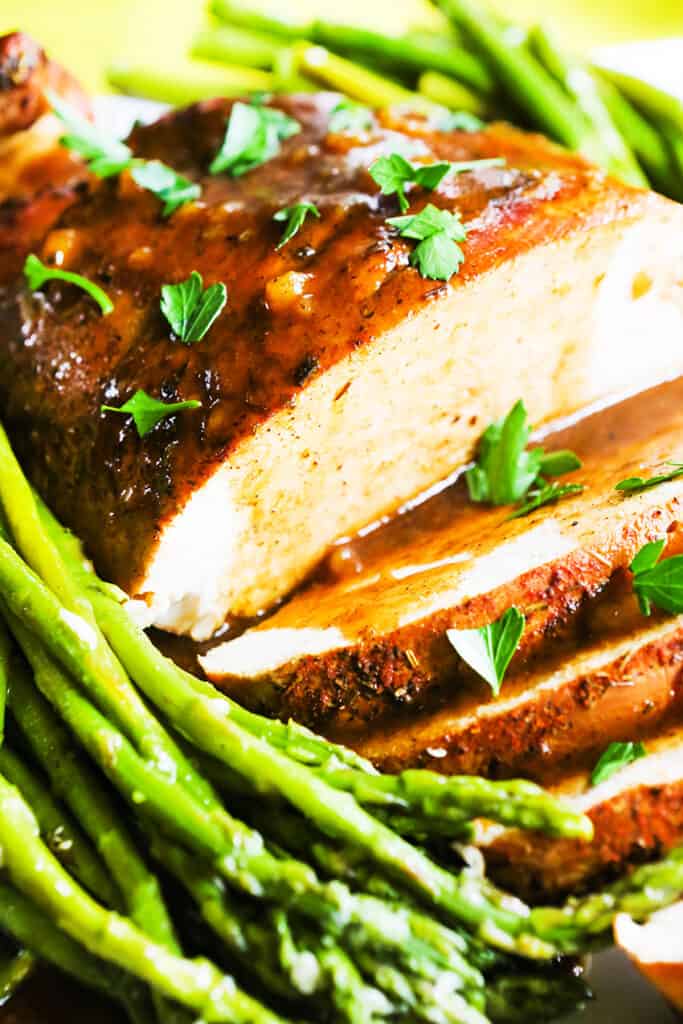 Instant Pot Turkey Breast is the perfect Thanksgiving dinner for a small group. A delicious, savory gravy is built right in the pot, as well!
Sous Vide Corned Beef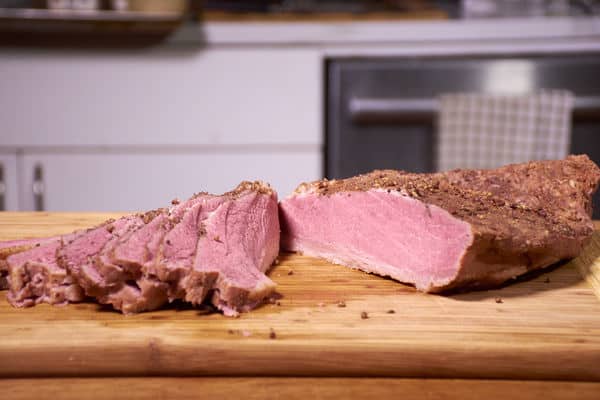 Corned beef is something I don't make nearly enough! It's so flavorful and goes with so many different dishes. I also love curing my own brisket for Homemade Corned Beef (from Amazing Food Made Easy) since it gives me complete control over the salt and seasonings, but this recipe also works well with most store bought brands.
Chicken and Rice Bake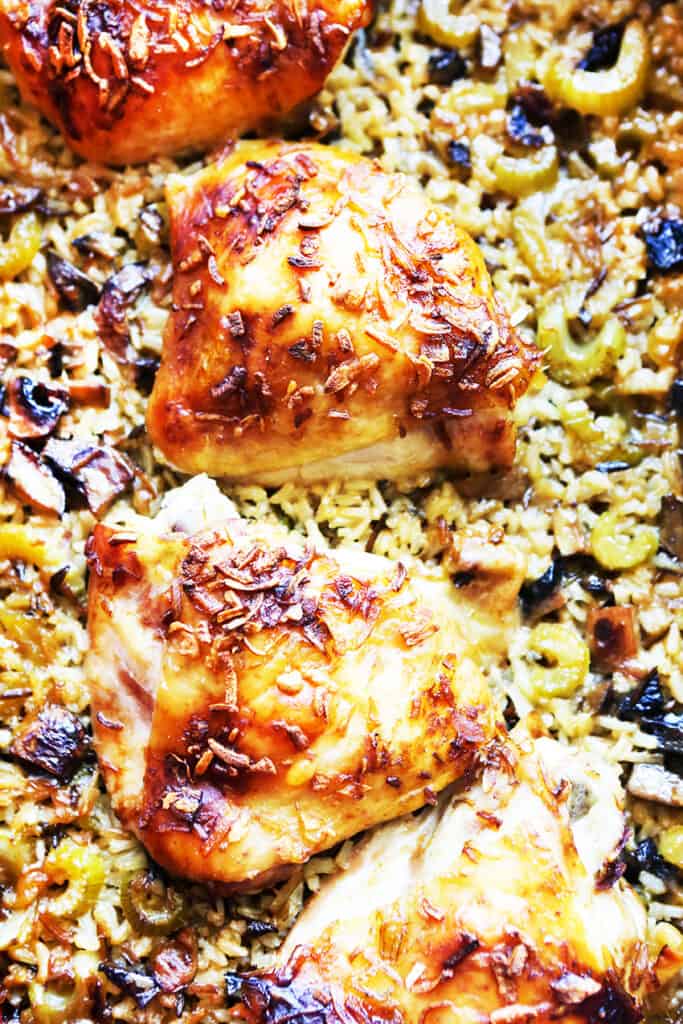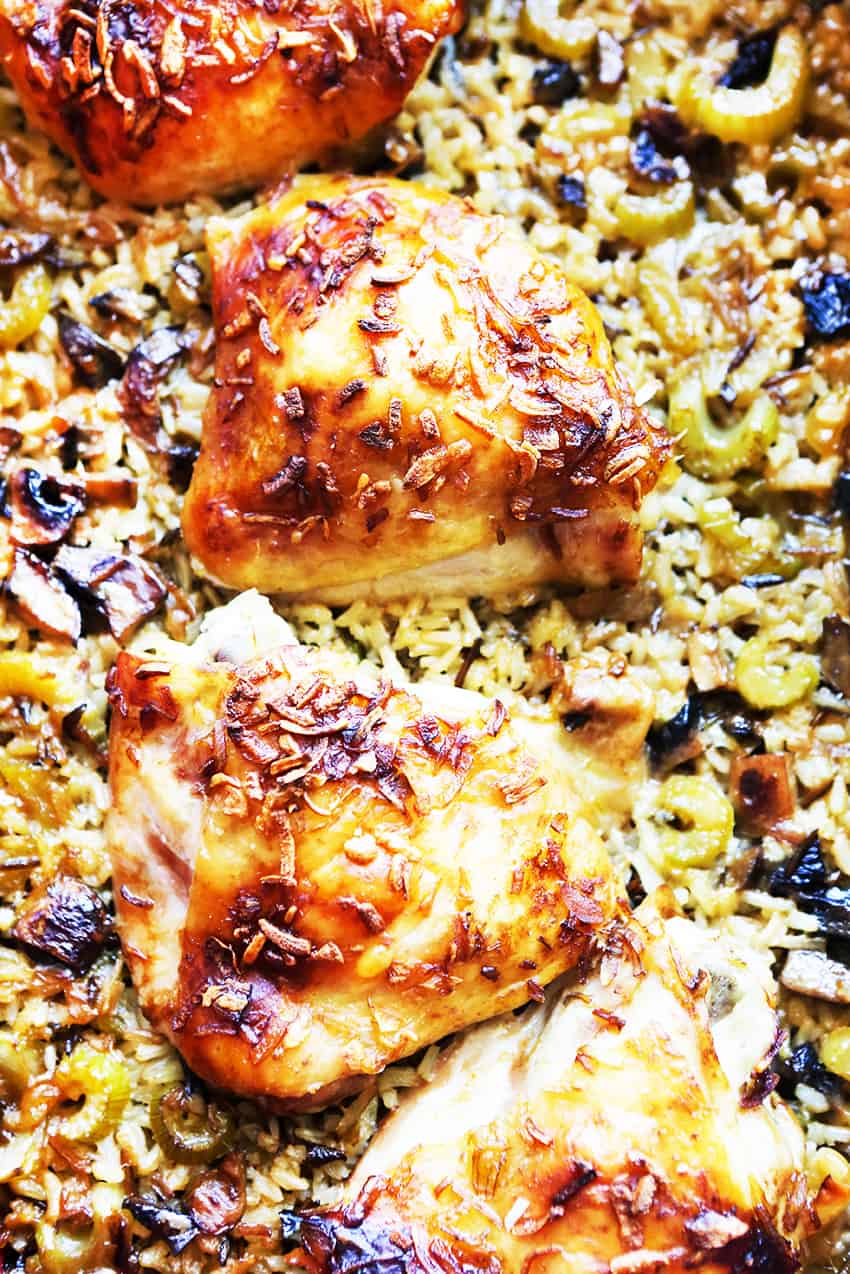 Chicken and Rice Bake is made in a single pan. This easy dinner is packed with delicious flavor and it is the perfect dinner to make any night of the week.
Mustard, Garlic, Lime Marinated Chicken Breasts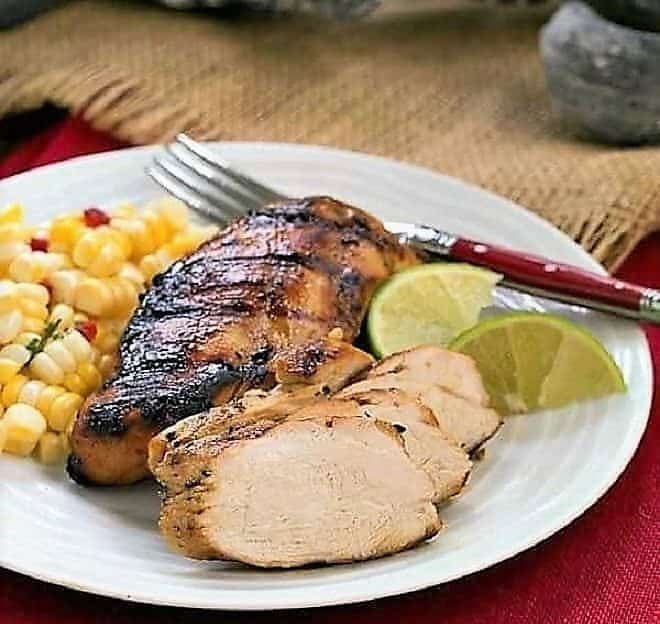 These Mustard, Garlic, Lime Marinated Chicken Breasts (from That Skinny Chick Can Bake) will rock your world. Tender and flavorful, you'll want to grill this spectacular chicken all summer long!
Steak Bites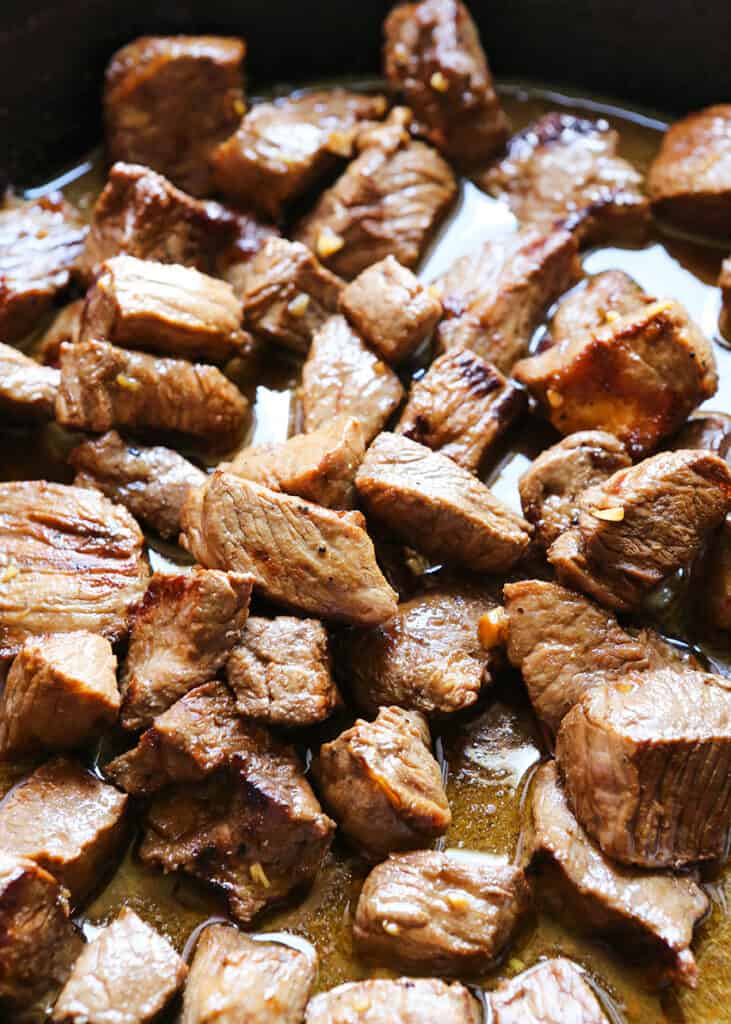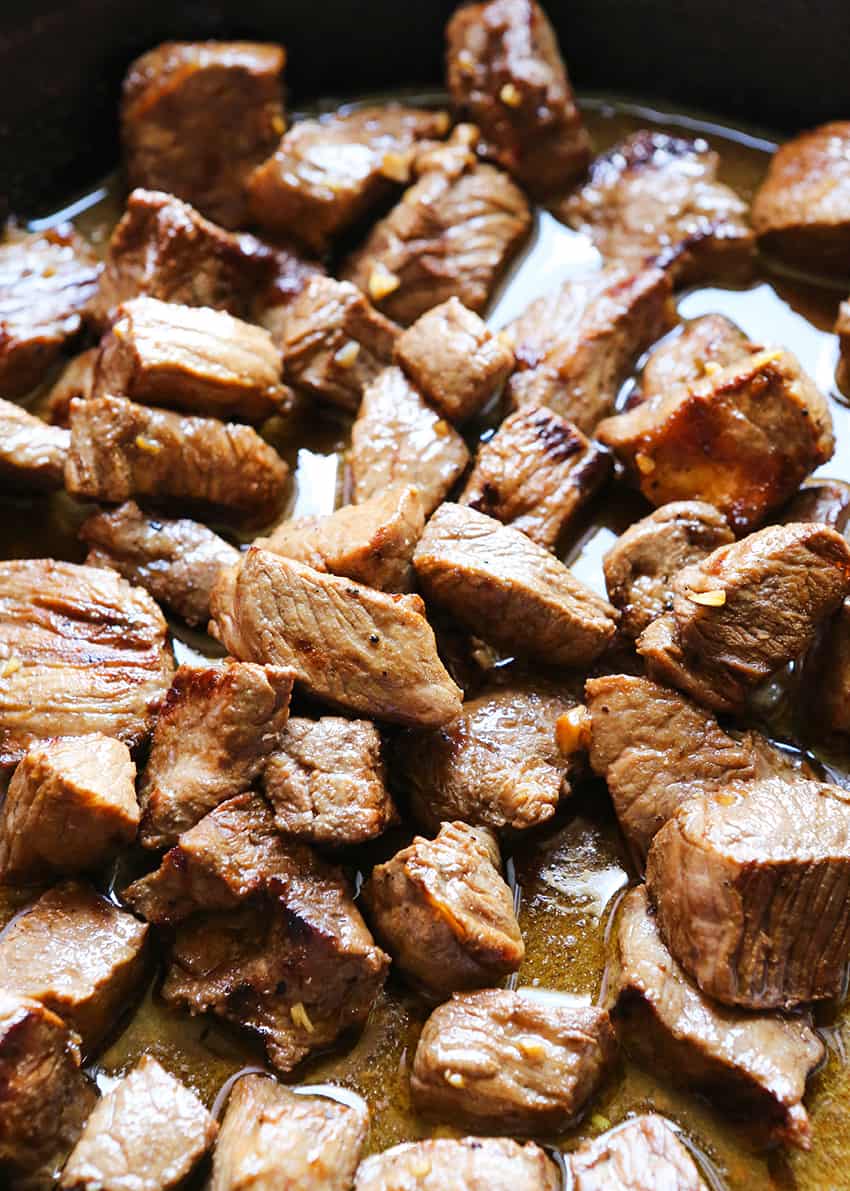 These steak bites are the perfect party food, main dinner meat or appetizer. They are beyond easy to make and turn out tender and delicious every single time. Cook them on the grill or stovetop!
Healthy Cod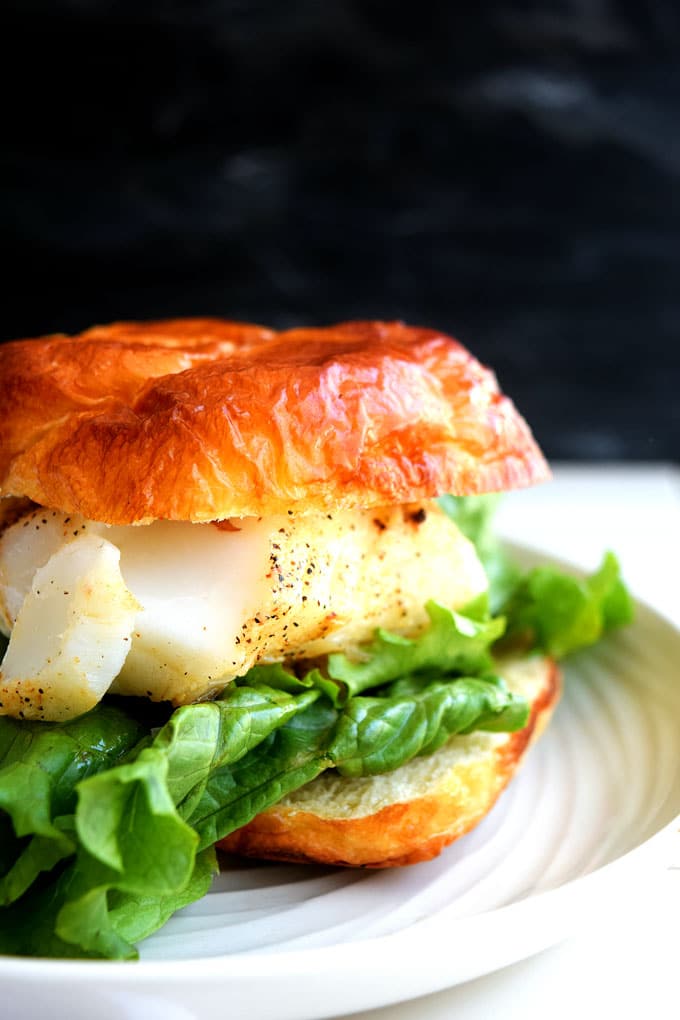 Let me introduce you to my best easy, healthy dinner friend: cod (from Kitchen Serf). A pound of the firm, white-fleshed fish will feed four, is super healthy and packed with protein and takes about ten minutes to cook.
Ham and Cheese Sliders on Hawaiian Rolls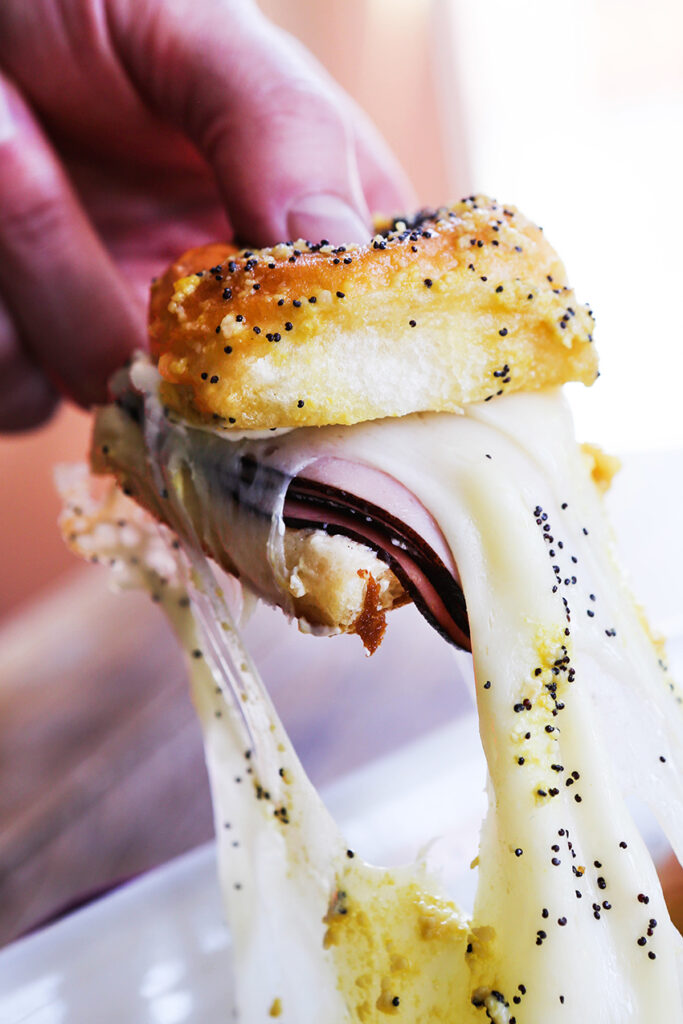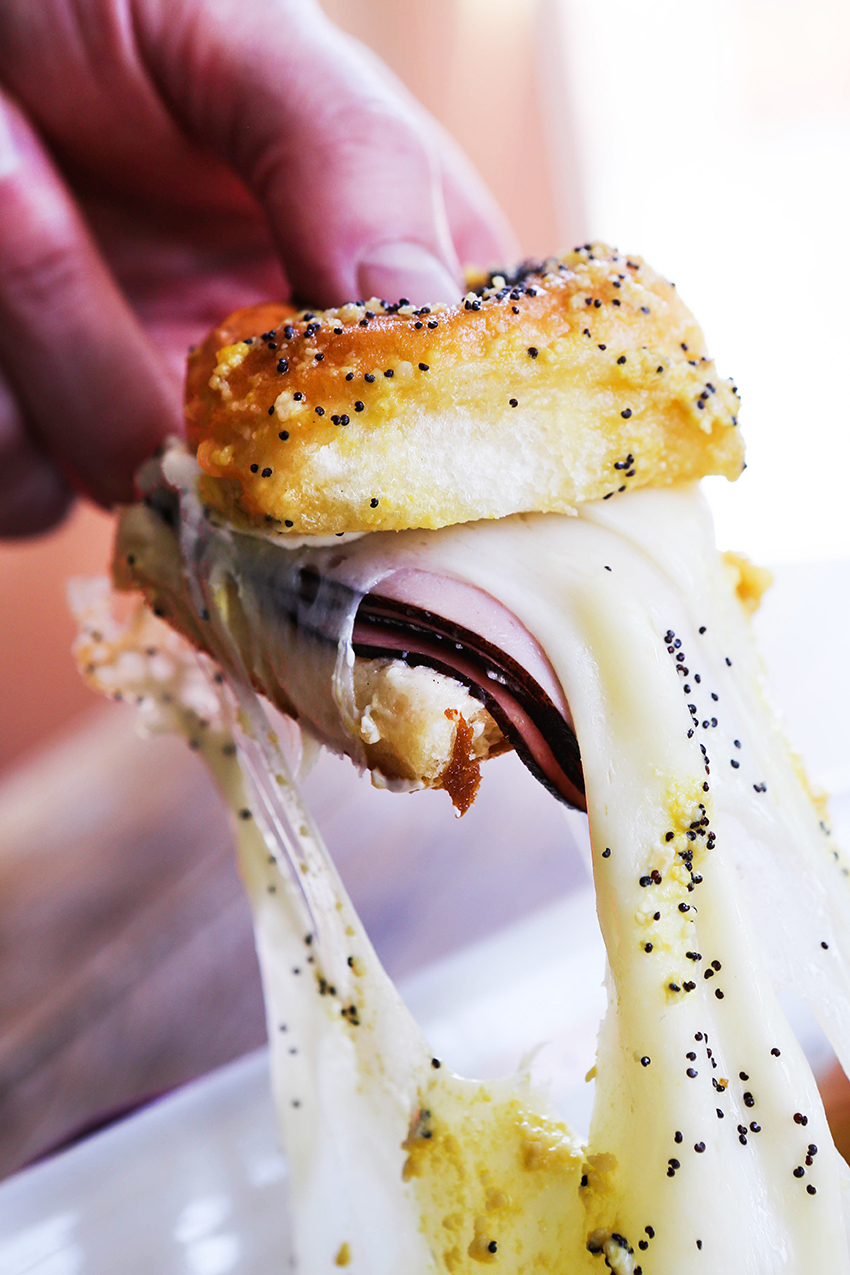 These delicious, baked Hot Ham and Cheese Sliders on Hawaiian Rolls are also known as Tailgate Sandwiches because they are the perfect game-day party fare. They are bursting with flavor and gooey cheese!
Mushroom Tacos with Chimichurri Sauce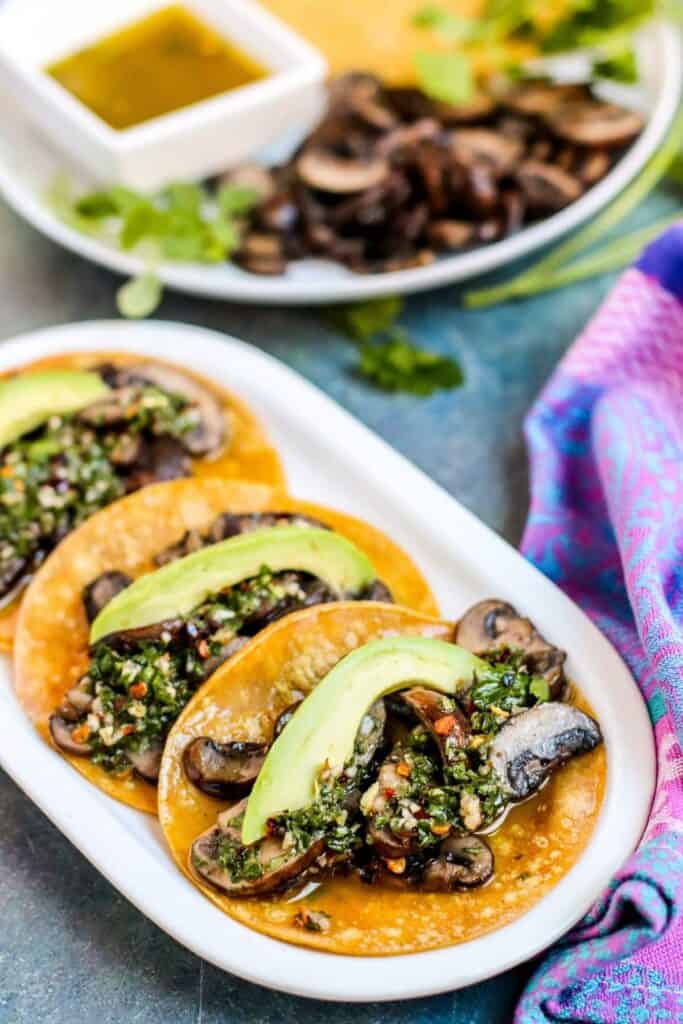 Easy to make in under 30 minutes, these meatless mushroom tacos (from Veggies Save The Day) topped with homemade Chimichurri sauce are a satisfying vegan meal.
Smoked Pork Chops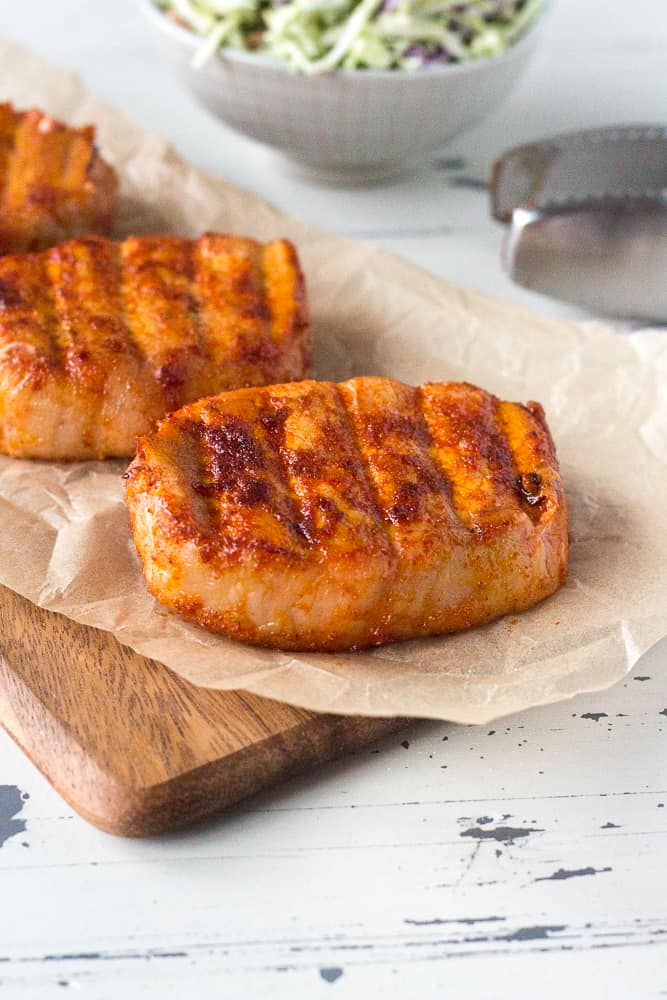 These Smoked Pork Chops (from Hot Pan Kitchen) are so easy to make and come out flavorful and juicy. Using a brine to keep moisture in, plus a delicious rub, the boneless chops then get cooked on a pellet grill.