If you have delicious chili leftovers on your hands, you might want to know the best ways to preserve it. Read on for all the information you'll need about how to freeze chili.
How To Freeze Chili
Good news! Freezing chili is super easy and will not change the texture of the chili! Use this freezing method to keep it fresh for future use, extend the shelf life and avoid food waste.
Follow these step-by-step instructions to freeze cooked chili for later enjoyment.
After cooking chili, let the cooked chili cool to room temperature for best quality.
Transfer fresh chili to air-tight containers, glass jars or freezer-safe bags (double bag the freezer bags to avoid leakage and freezer burn).
Freeze for up to six months for best results.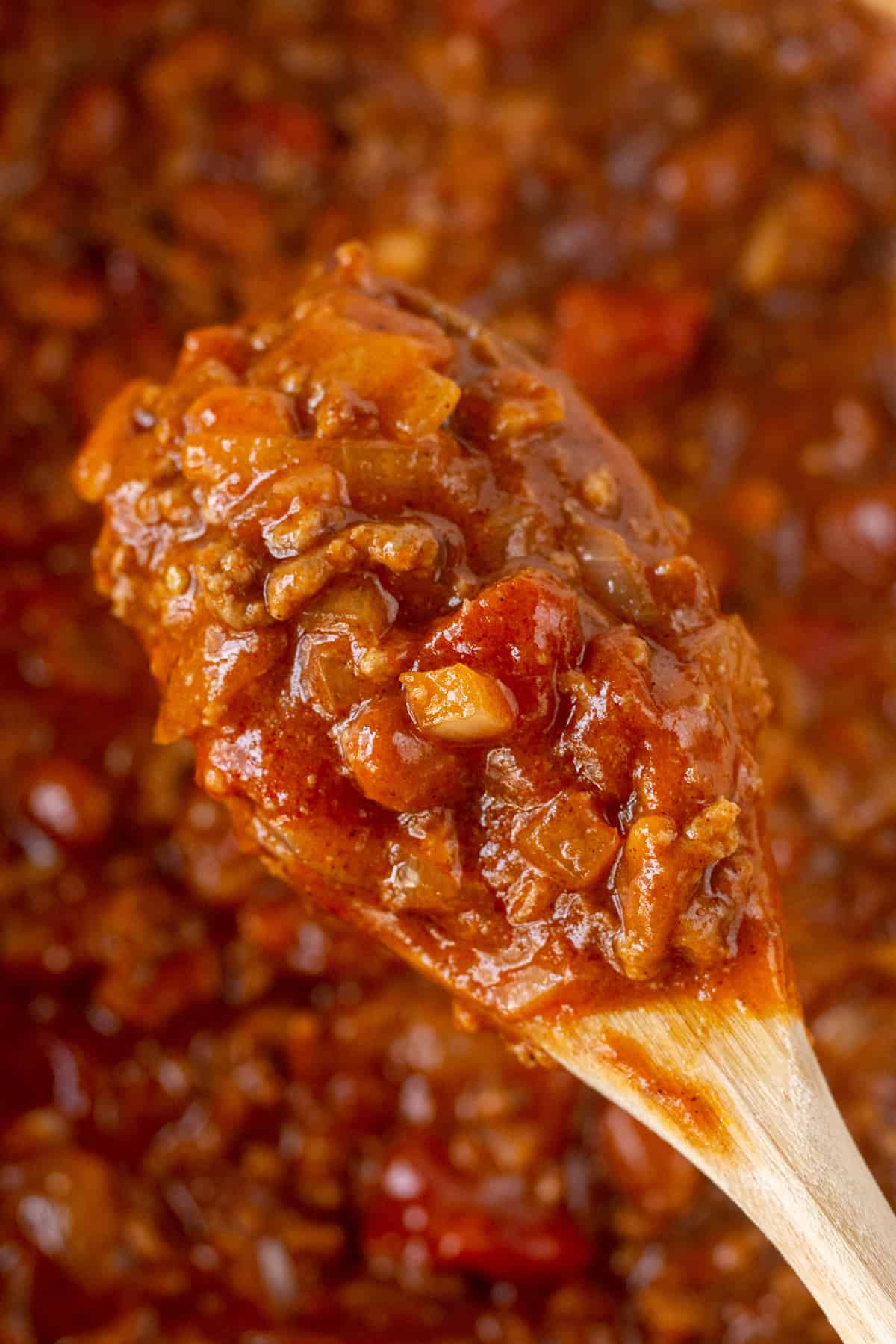 How To Reheat Frozen Chili
Reheating this meal is super easy! Follow this step-by-step guide to defrost frozen chili and reheat:
Place the airtight container or ziploc bags with the frozen chili in the refrigerator overnight.
Stove top: The best way to reheat a big batch of chili if you have little time to spare. Transfer mixture to a large saucepan or Dutch oven. Cook the big pot of chili over medium heat until warmed through, about 20 minutes. Stir occasionally to avoid burning.
Slow cooker: The best method if you're looking for an easy, hands-off approach is to transfer to a slow cooker and cook on low heat for 4 hours, or until warmed through.
Microwave: Reheat small batches by transferring individual servings to a microwave-safe container and heating in 1-minute increments in the microwave.
How Long Does Chili Last In The Fridge
If you are unsure about how to store leftover chili in the fridge and how long it will remain fresh, read this article for more information.
Best Chili Recipes
What Sides Go With Chili
So many side dishes will pair perfectly with your next bowl of chili, including:
Cornbread
Dinner rolls
Chopped salad
Squirt of lime juice
Sliced green onions
Cilantro
Saltine or oyster crackers
Substitute For Chili Beans
Whether you can't eat kidney beans or you just don't have any on hand, learn what to substitute for beans in chili!
Favorite Chili Toppings
Shredded cheddar cheese
Sour cream
Extra ground meat
Crushed tortilla chips
How To Thicken Chili
If you make a delicious batch and find that it is not thick enough for your liking, we have some simple methods that will fix it! Read on for tips about how to thicken chili.
What To Do With Chili Leftovers
If you have leftovers (and it's very possible that you will because this makes a large batch), please check out these delicious recipes to help use them up: