Chili is the best comfort food, perfect for any season. If you are wondering what side dishes go with chili to make the perfect complete meal, read on for 19 delicious ideas!
What Side Dishes Go With Chili – Tasty Sides for This Popular Dish!
There are many side dish options to serve with a big bowl of chili, so read on for some delicious ideas!
Bread – A warm piece of crusty bread, cheese bread, breadsticks, corn bread or dinner rolls with butter are perfect sides for this hearty meal. Garlic bread is a great option, too!
Potatoes/sweet potatoes – Serve baked or roasted sweet potatoes or baked sweet potato fries alongside this delicious soup. A regular baked potato, baked potato skins, French fries or potato chips are great options, too!
Rice – Everything is better with rice! Serve chili alongside any variety, including white rice, basmati rice, Mexican rice or brown rice.
Sandwiches – Grilled cheese sandwiches or paninis make a great side for a complete delicious meal.
Vegetables – Just about any veggie will accompany this dish perfectly. Brussels sprouts, mushrooms, broccoli, zucchini fries, collard greens, carrots, cauliflower, green beans and bell peppers are great choices.
Salad – A crisp green salad or caesar salad are perfect options.
Fruit or fresh fruit salad – Offset the warmth by stacking chilled fruit up next to your hot soup.
Appetizers – Anything that works for game day will work alongside your favorite chili recipe, too. Mozzarella sticks, cheesy potato skins, soft pretzels, onion rings or any finger foods are perfect pairings.
See the collection of recipes below for recipes you can make in your own kitchen!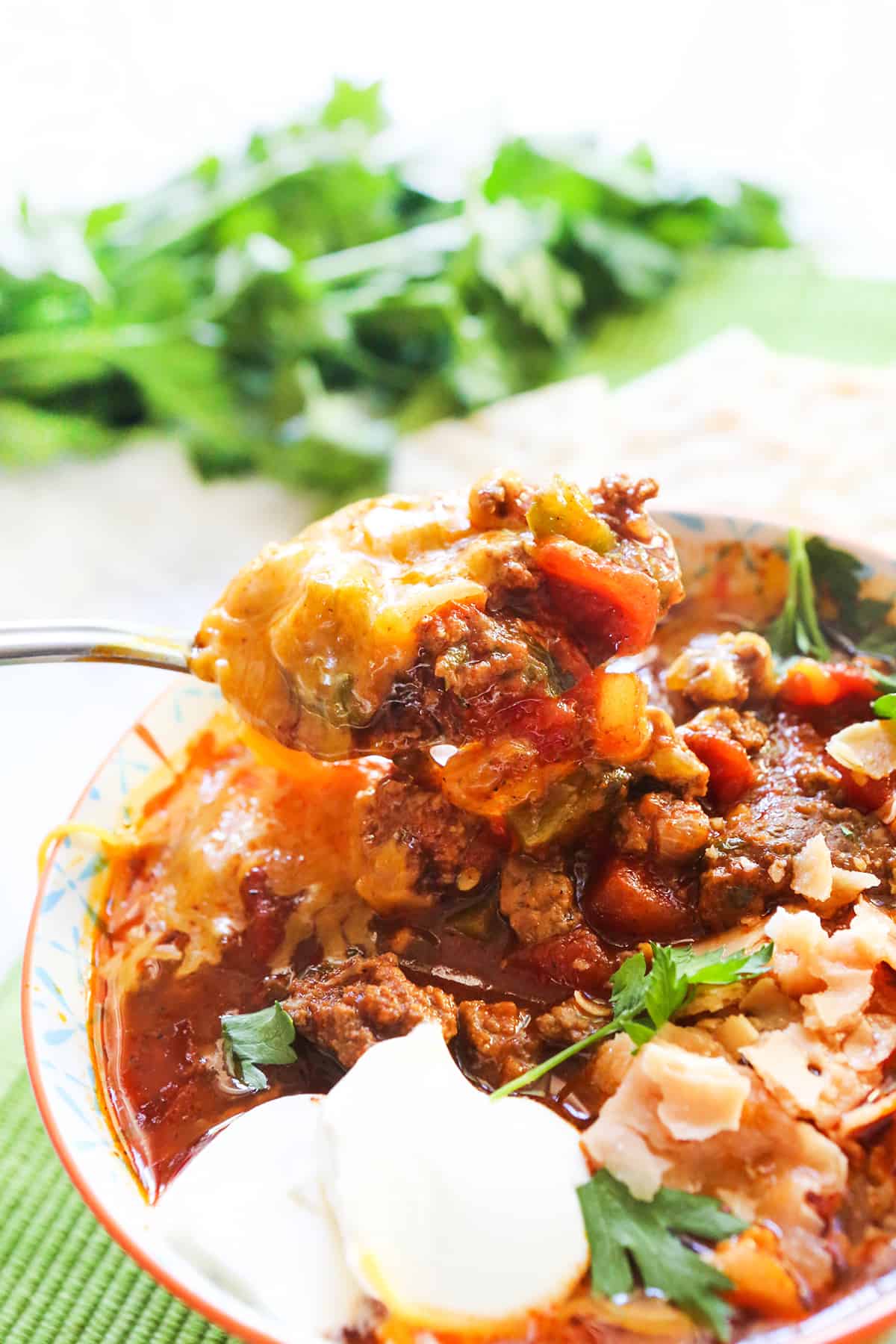 Best Chili Recipes
Chili Dinner Ideas
Hearty chili dinners are the best in those cold winter months! If you are looking to round out your meal, peruse this roundup for ideas about what to serve as appetizers for chili dinner.
How To Thicken Chili
If you make a delicious batch and find that it is not thick enough for your liking, we have some simple methods that will fix it! Read on for tips about how to thicken chili.
How Long Does Chili Last
If you are wondering how long chili lasts in the fridge or if your batch is still fresh, click over for all the info! We've got your back about how to freeze your batch of chili, too.
Substitute for Beans in Chili
Whether you can't eat beans or you just don't have any on hand, learn what to substitute for beans in chili!
How To Make The Best Chili
Make this a spicy chili dish by adding extra chili powder, a sprinkling of cayenne pepper or red pepper flakes.
To thicken your recipe, replace diced tomatoes with crushed tomatoes and reduce the amount of tomato juice by half.
For an extra meaty chili, double the ground meat used in the recipe. You may need to add extra liquids if you go this route.
For a more Mexican flair, replace some or all of the beans with black beans.
Make the dish heartier by adding diced potatoes or another hearty vegetable such as carrots.
Add a few tablespoons of tomato paste for an extra robust flavor.
Best Chili Toppings
A bowl of chili is the perfect template for delicious toppings! Consider any or all of the following:
Shredded cheddar cheese
Parmesan cheese
Sour cream
Sliced green onions
Crushed tortilla chips
Oyster crackers
Saltine crackers
Avocados
Chopped red onion
Kale Superfood Salad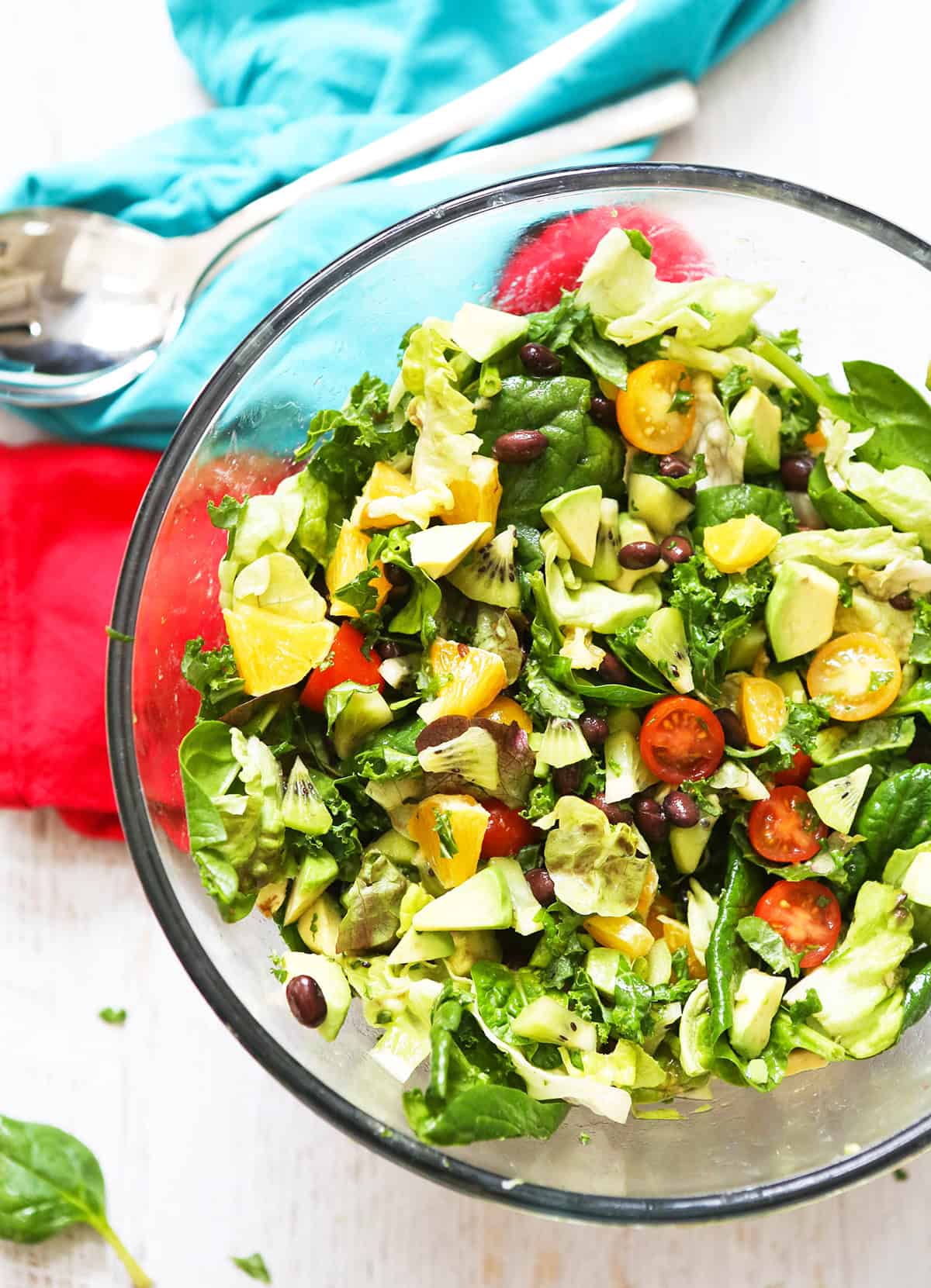 This kale superfood salad recipe is packed with kiwi, oranges, black beans, kale, avocados and more! Plus, it is delicious, colorful and can act as a main meal or a great side dish.
Cornbread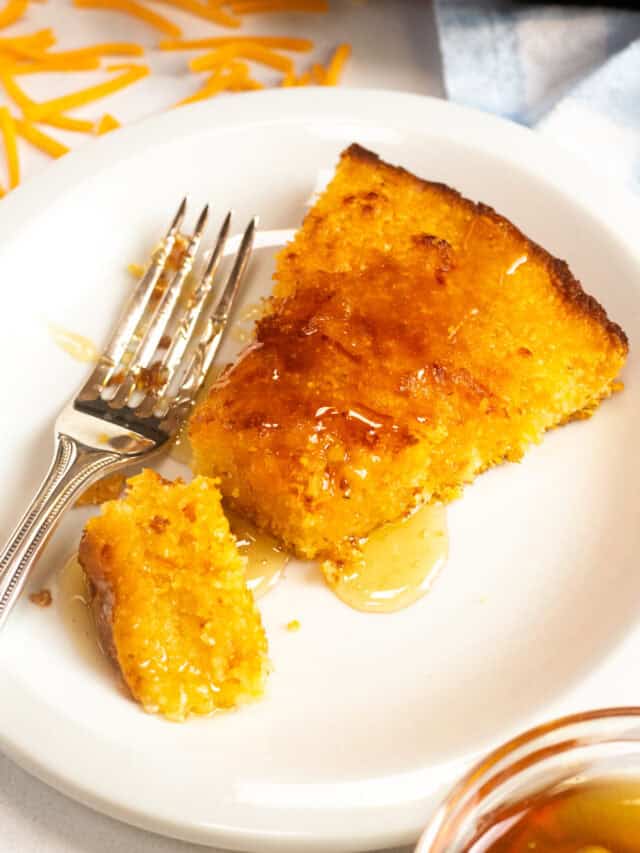 This easy homemade cornbread recipe is the perfect side for any meal. Omit the jalapeño and cheese for the perfect cornbread recipe that everyone will love.
Baked Zucchini Chips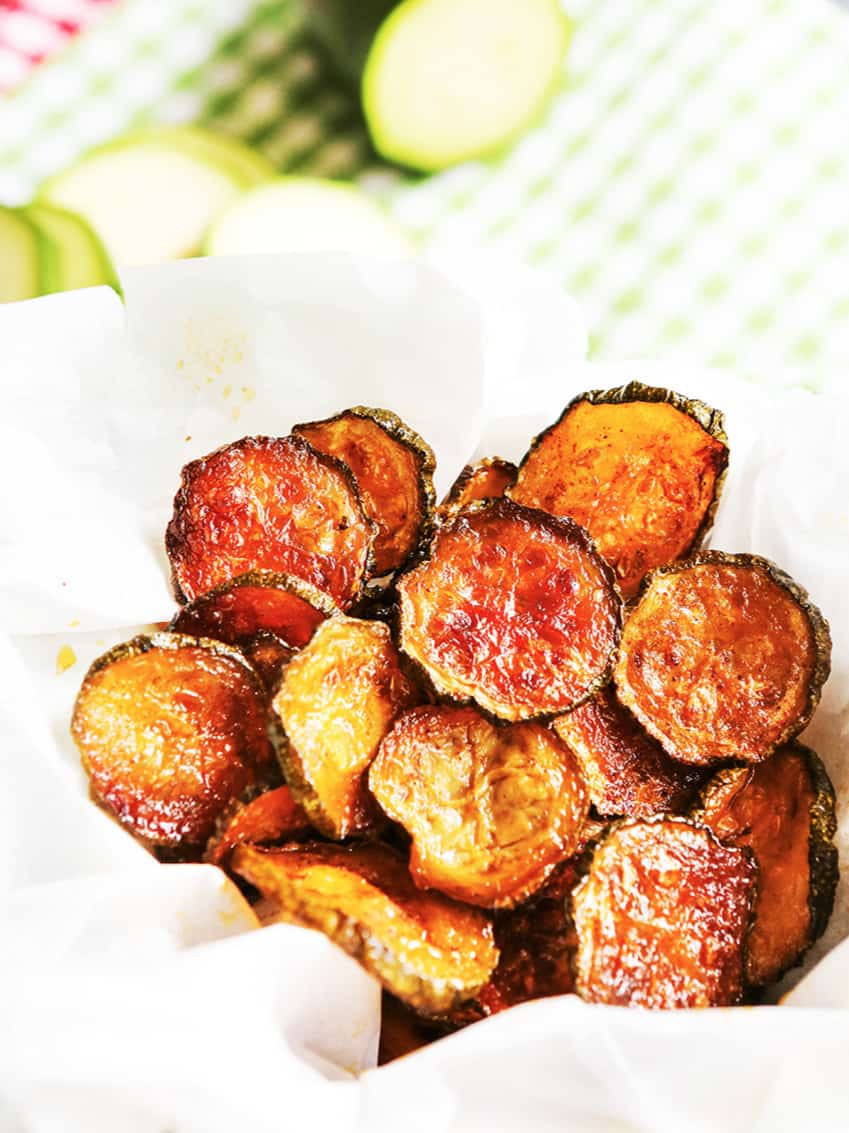 Zucchini Chips are the perfect low carb snack made from a favorite garden vegetable! Free from preservatives, super easy to make and better than potato chips!
How To Make Perfect Instant Pot Rice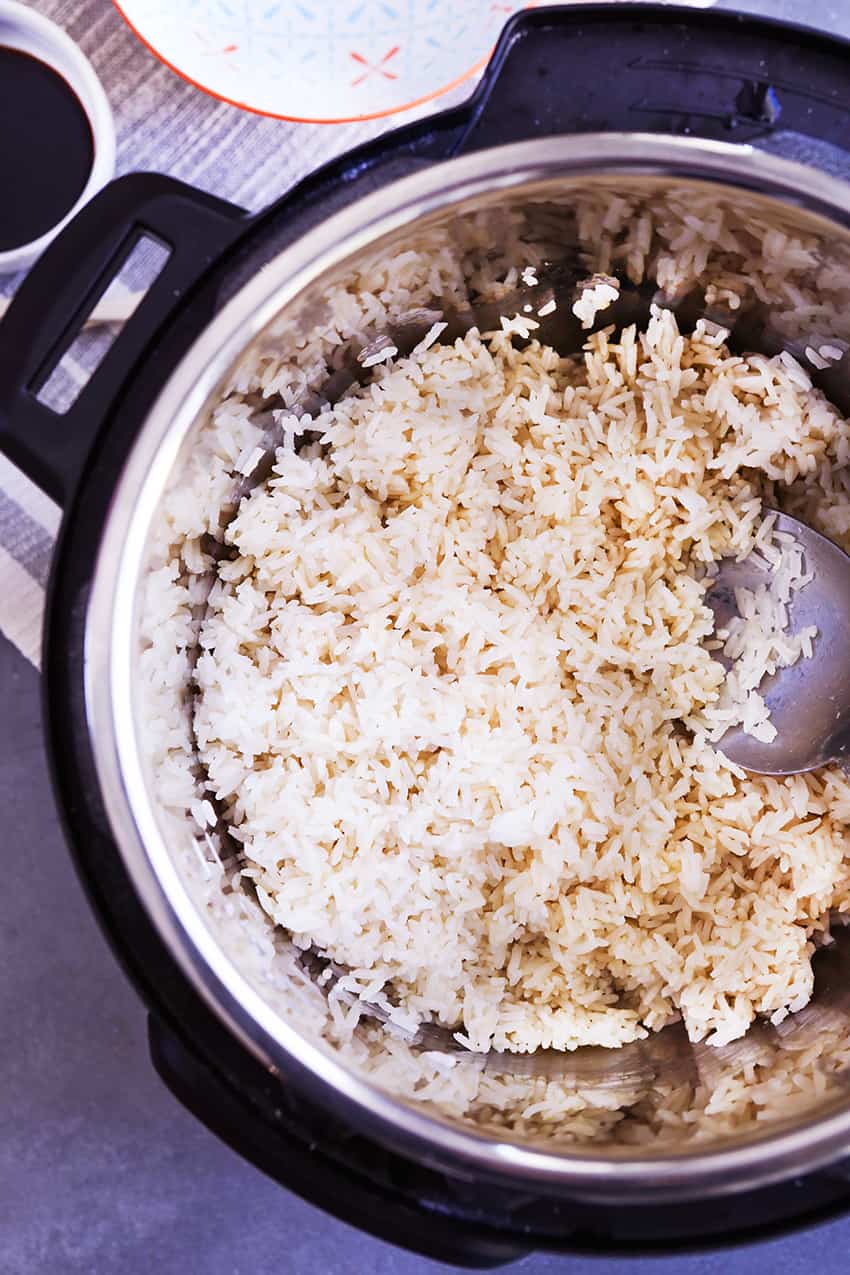 How to cook rice in the instant pot PERFECTLY every single time is easy to do. This no-fail recipe works with white or brown rice and eliminates the possibility of mushy or under-cooked rice. Instant Pot Rice is the perfect side dish for any meal!
Instant Pot Sweet Potatoes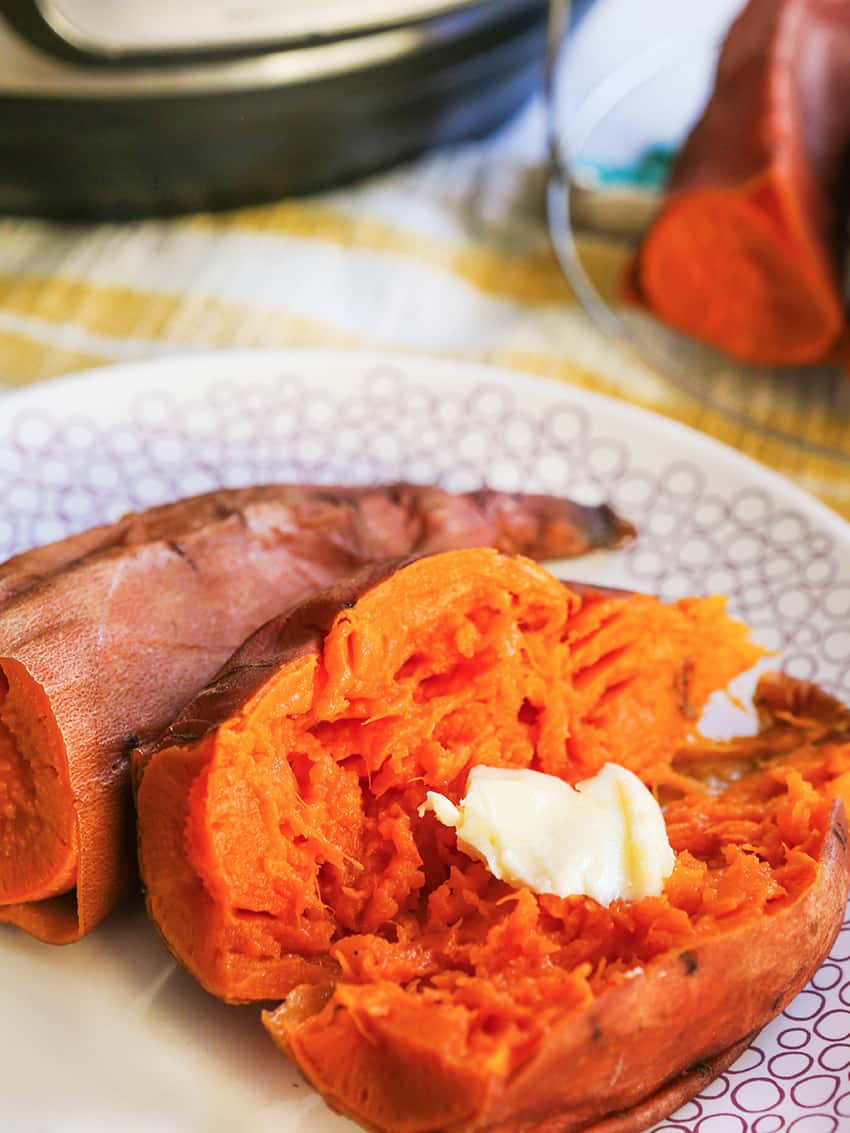 Sweet potatoes made in a pressure cooker are easy and delish! Reduce cook time in half compared to baking and they turn out perfectly every time with little effort.
Dinner Rolls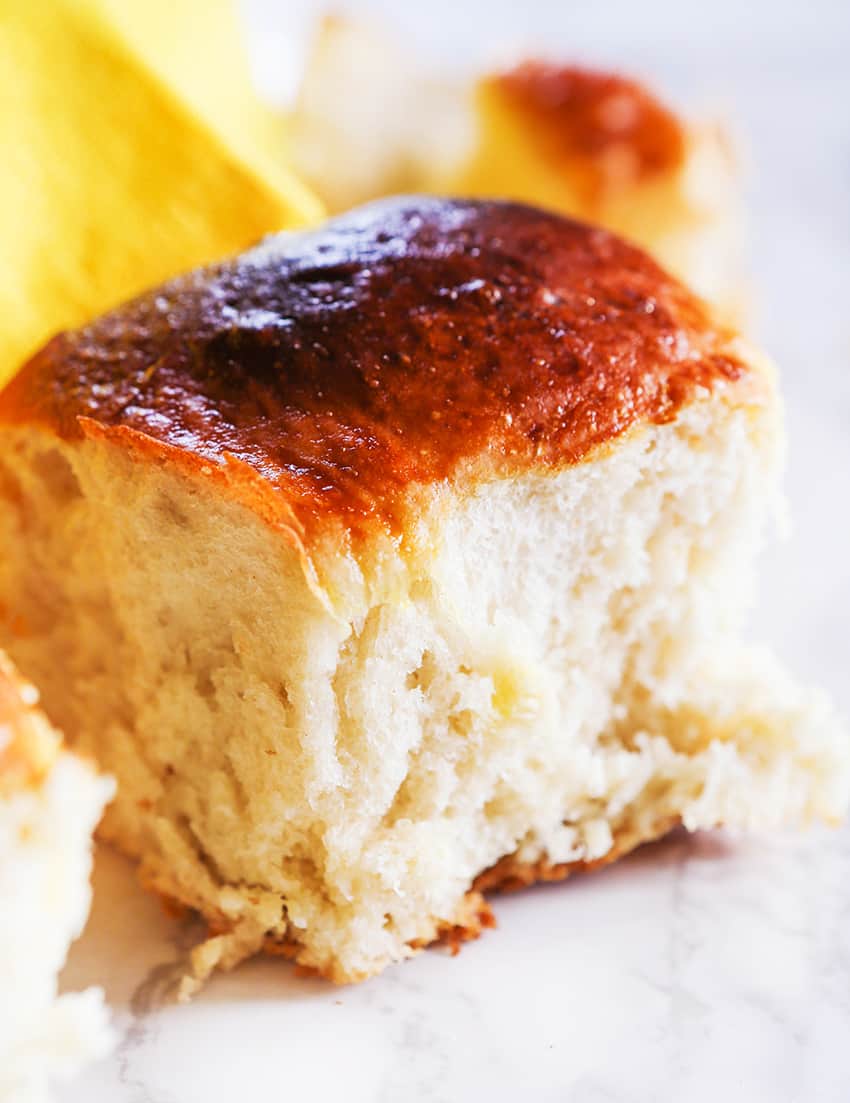 These are the best dinner rolls that you'll find! They are fluffy, slightly sweet and delicious and they go great with any meal, whether it is a large turkey dinner or a simple weeknight meal.
Instant Pot Green Beans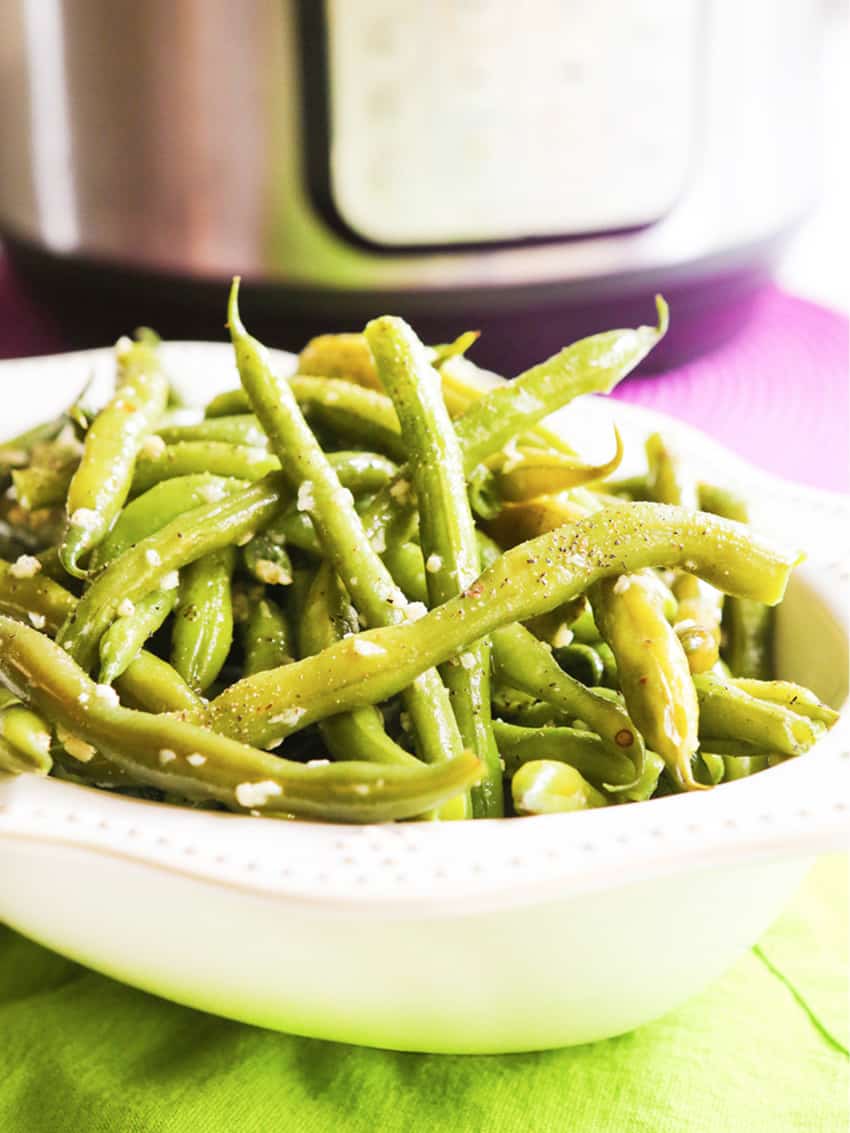 Free up space on your stove top by preparing Instant Pot steamed green beans quickly and perfectly! Enjoy these crunchy-tender, low carb beans as a side dish for any meal. They cook perfectly every single time!
Homemade Baked Potato Chips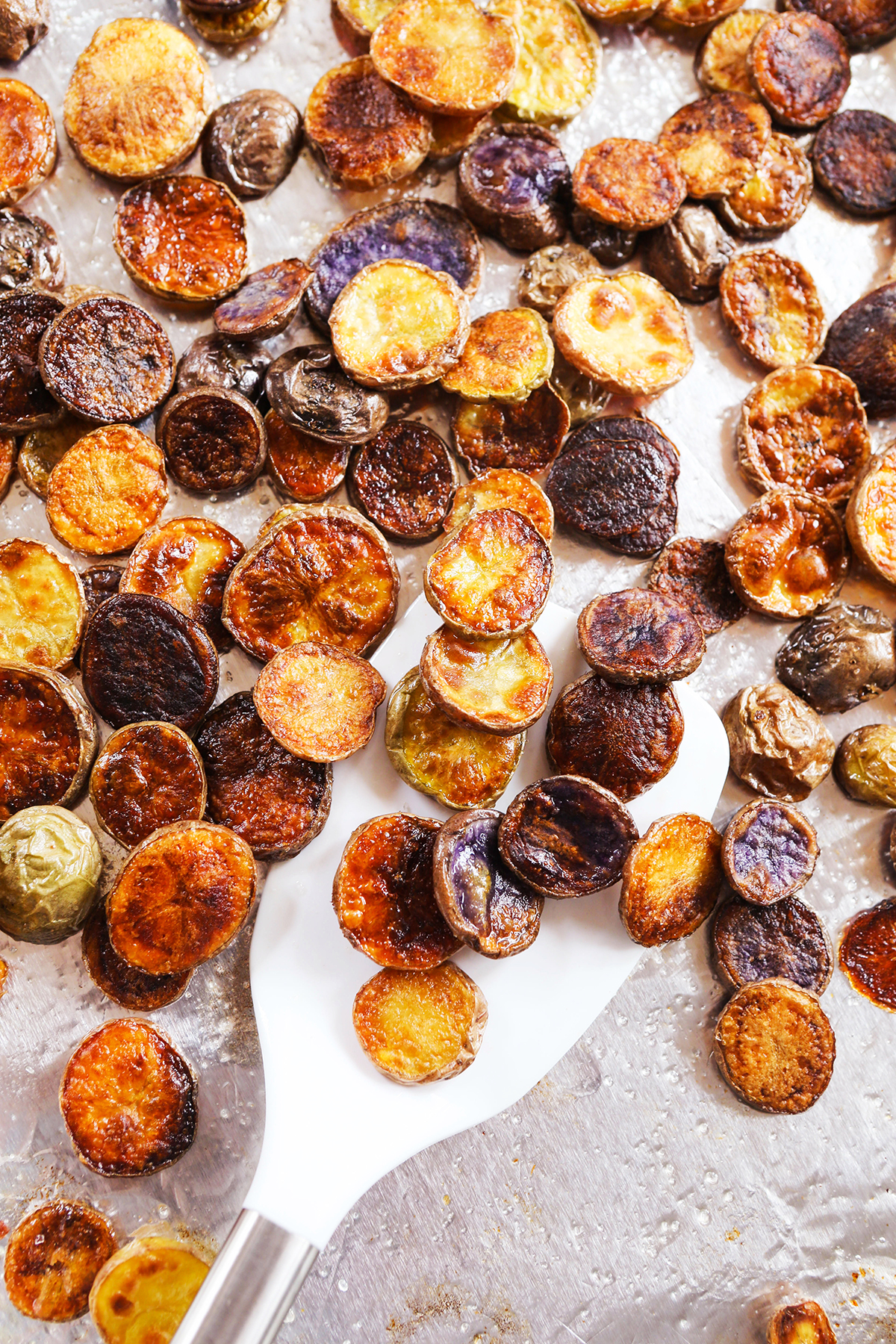 Make potato chips the healthy way! These chips are yummy and great as a side dish or snack. These baked chips are so much better than store bought!
Caprese Pasta Salad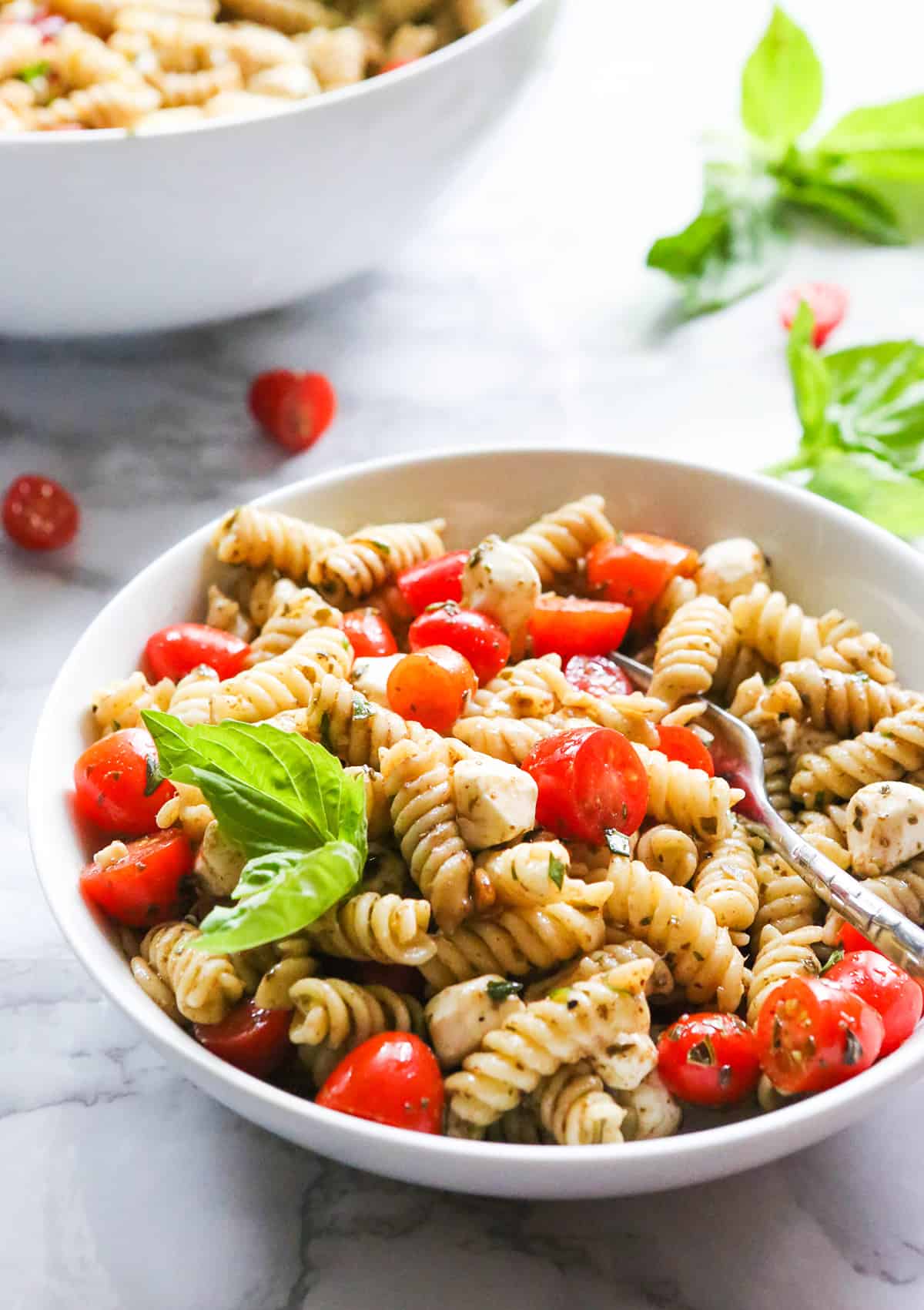 This Caprese Pasta Salad recipe is a huge hit at parties! Serve this delicious dish as a side, salad or appetizer. It provides the perfect combination of Mozzarella cheese, tomatoes and basil.
Crunchy Bok Choy Salad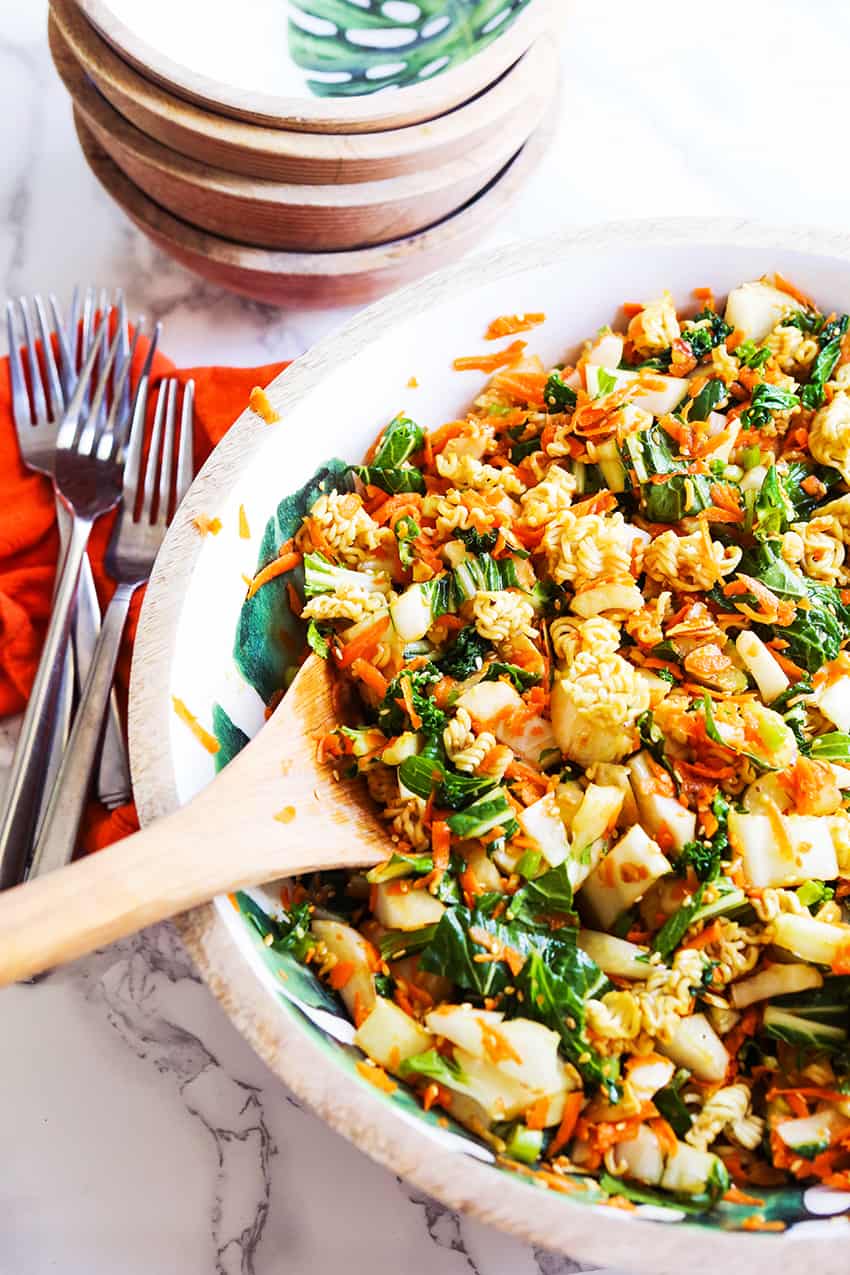 This crunchy, veggie-packed bok choy salad is a great dish to bring to parties. Prepare just before serving. It will quickly become a salad favorite!
Best Hash Brown Casserole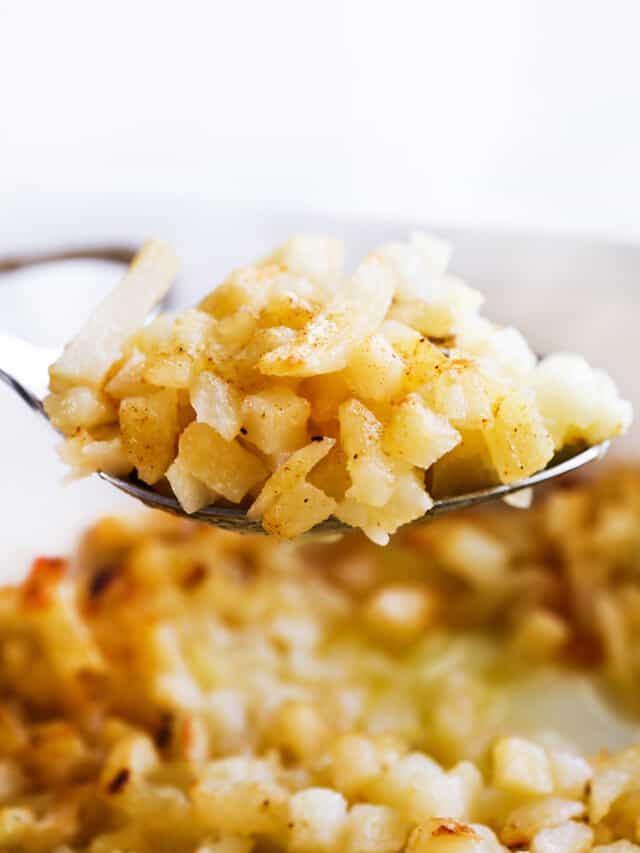 This is the best hash brown casserole recipe and it only requires 4 ingredients, 1 dish and 1 hour in the oven. Great for breakfast or a dinner side!
Air Fryer Broccoli and Cauliflower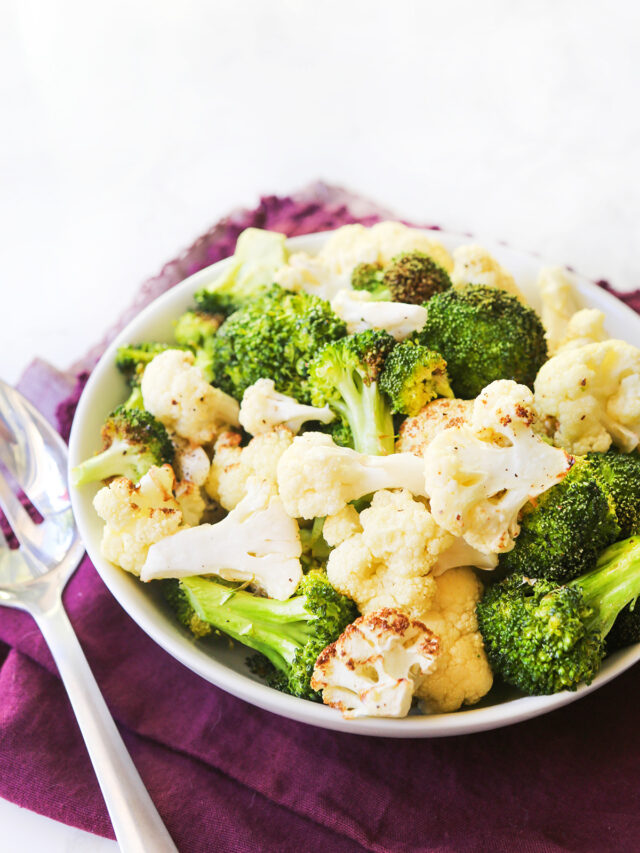 This air fryer broccoli and cauliflower recipe ensures a delicious, healthy side dish for any dinner. Take the heat out of the kitchen by creating this easy recipe in your air fryer using just a few simple ingredients!
Mozzarella Sticks in the Air Fryer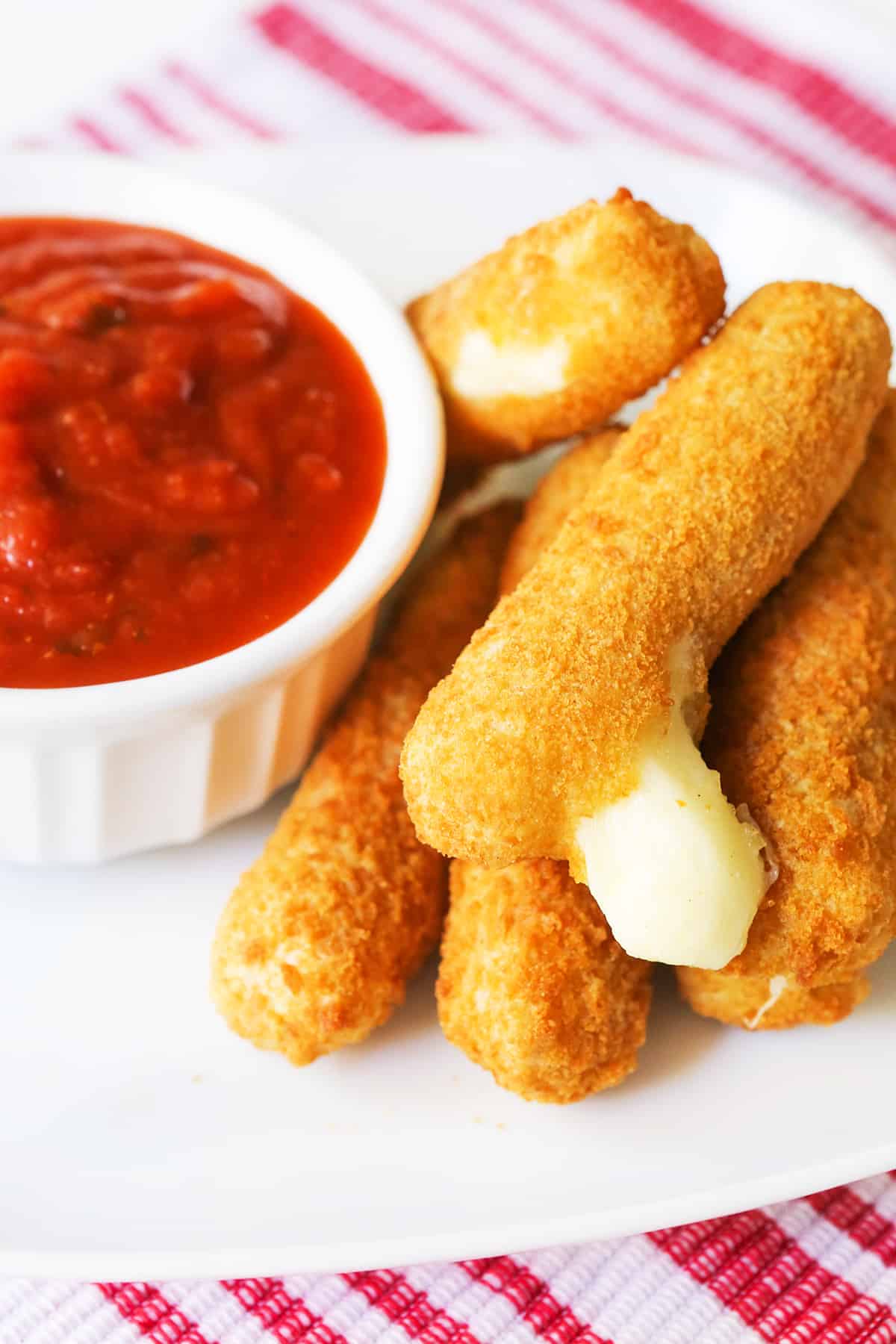 Learn how to make this frozen mozzarella sticks in air fryer recipe in just a few minutes! Straight from the freezer to your air fryer, this is the easiest way to get this cheesy easy snack into your tummy.
Garlic Bread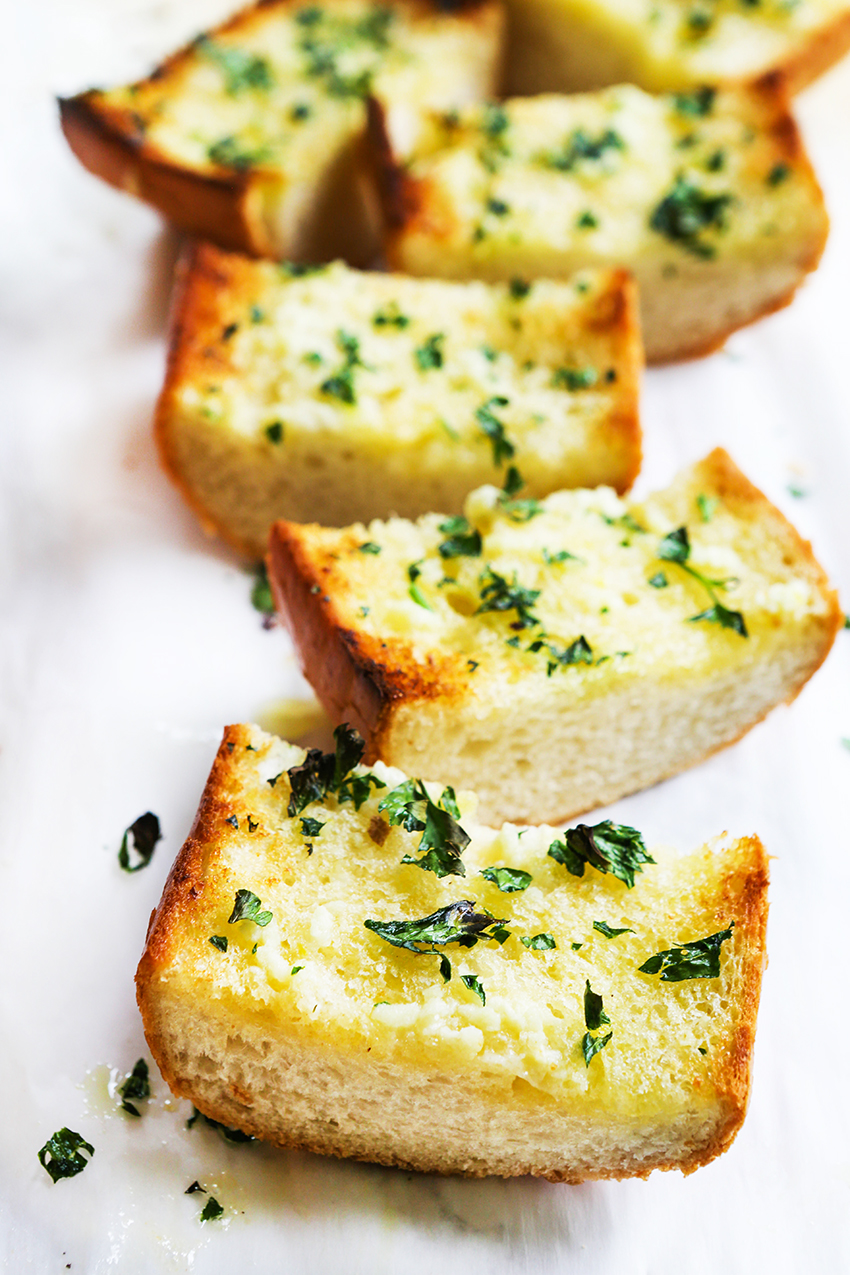 Garlic bread French bread style is super easy to make, requiring only a few simple ingredients and 10 minutes of your time!
No Yeast Beer Bread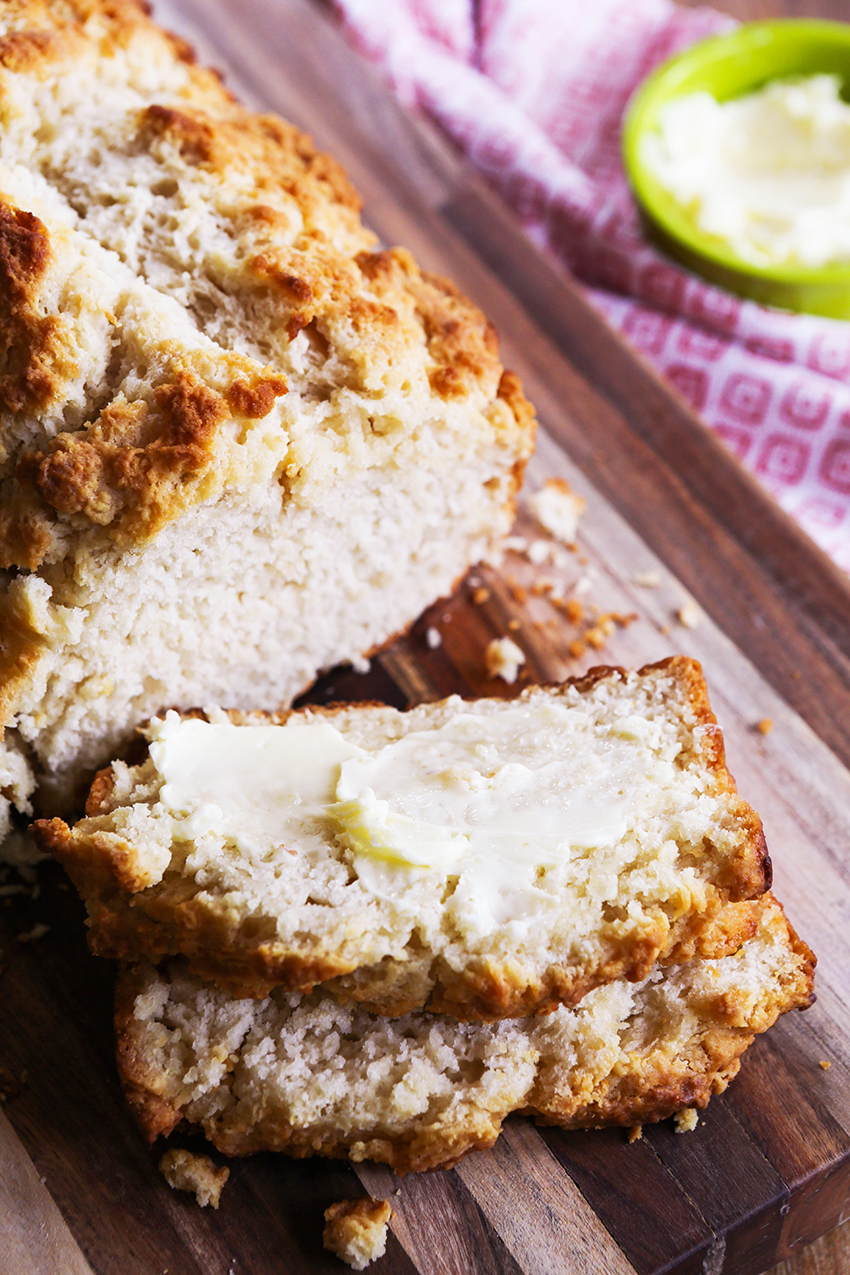 Only a handful of ingredients are required to make this Beer Bread No Yeast recipe. It makes for a great sweet and savory snack!
Refrigerator Sweet Pickles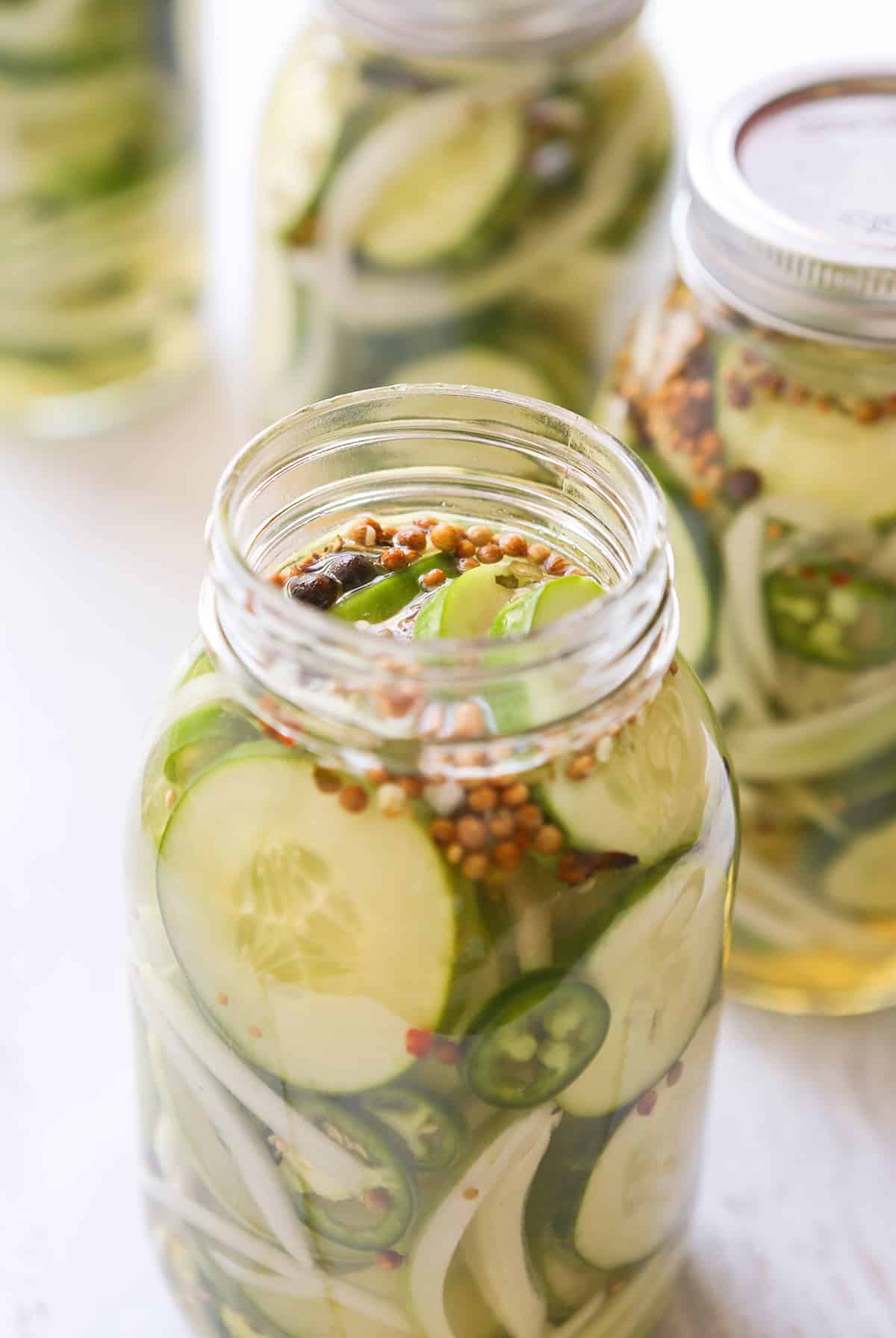 Do not let the pickle-making process intimidate you! These refrigerator sweet pickles come together quickly and you will not even believe how delicious they are in the end!
Creamy Vegetable Dip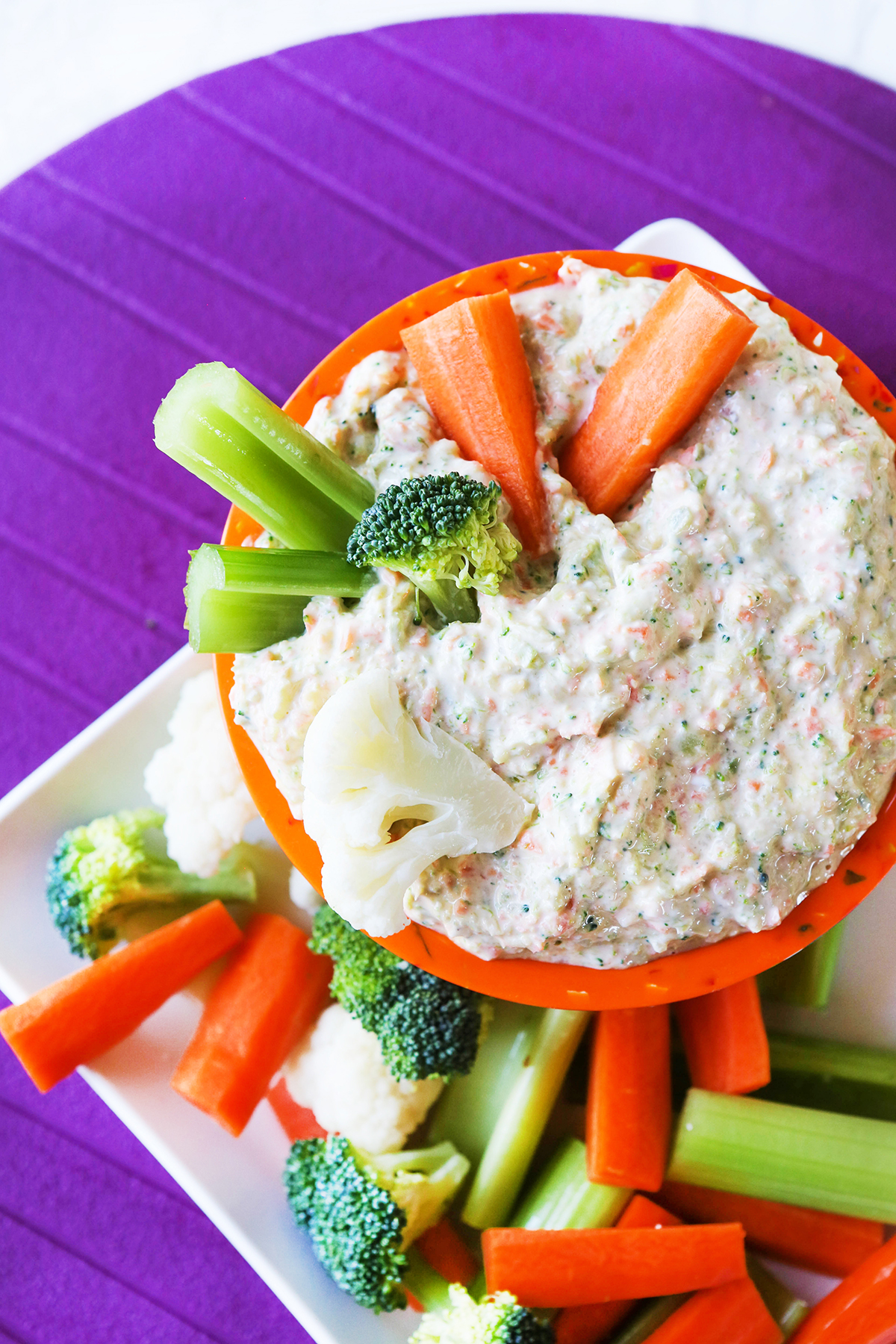 This Creamy Vegetable Dip is a great appetizer to share at any gathering, big or small. Pack as many veggies as you can inside and serve with crackers or more vegetables!
Hot Crab Dip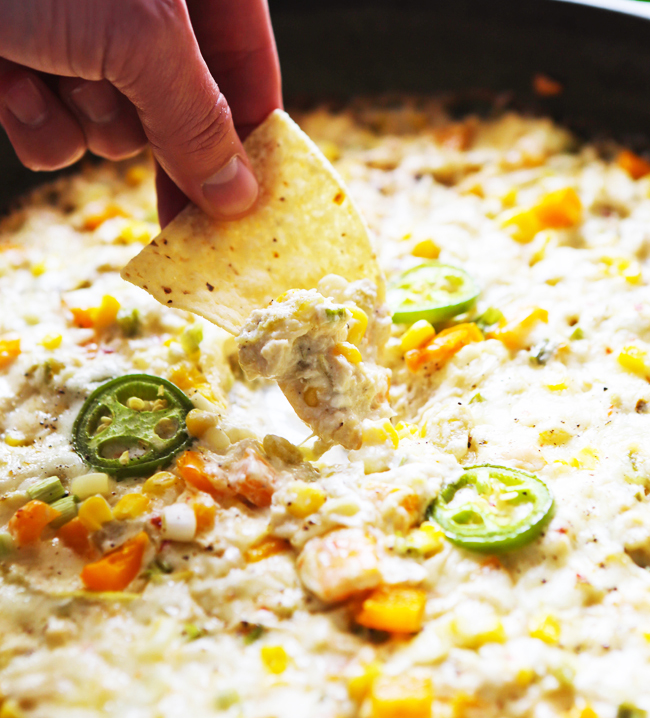 This super cheesy and comforting hot crab dip is a party staple! It is an irresistible appetizer made with cream cheese and that comes together easily. Serve with baby carrots, pita chips or crackers for dipping!
Feta Cheese Dip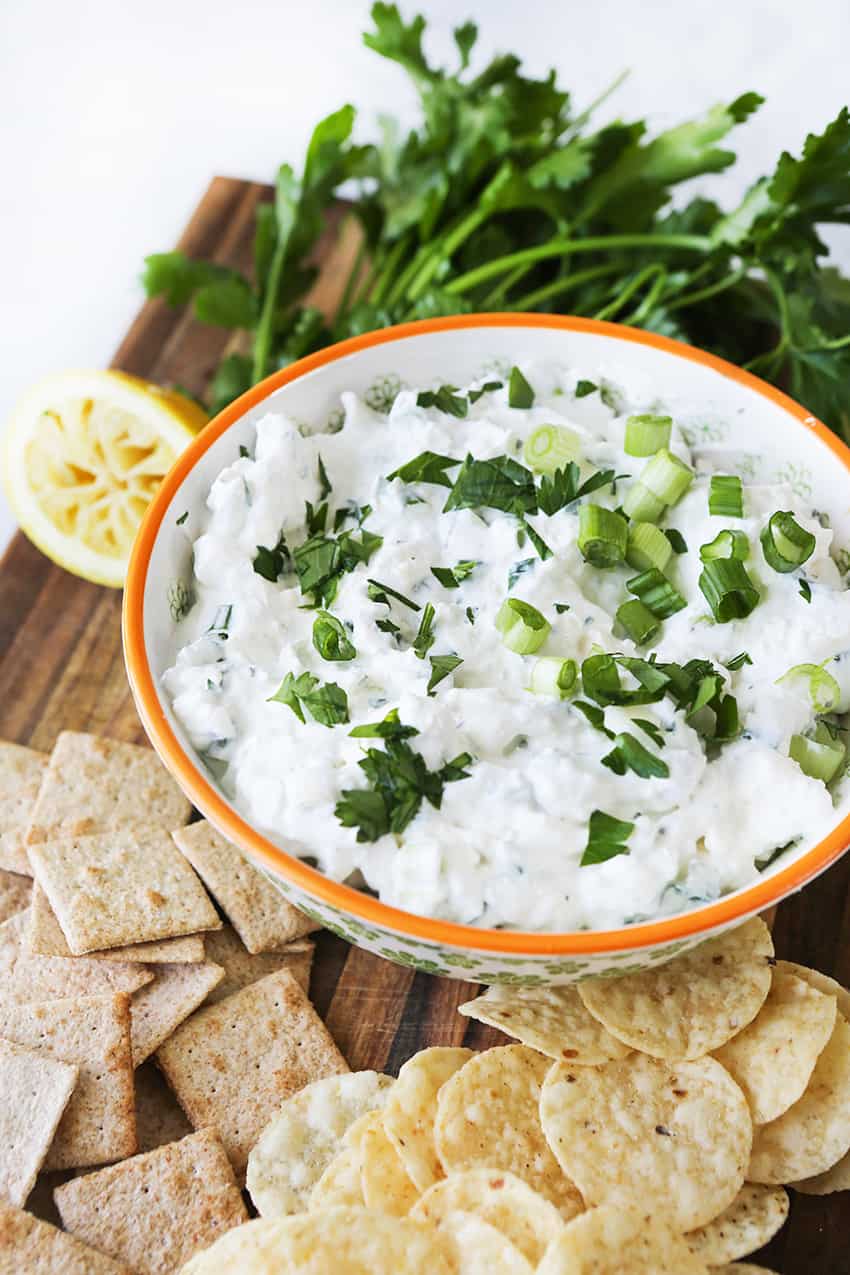 Feta Cheese Dip takes 10 minutes to make and it is ridiculously delicious. I'd tell you it's a great party food, but it never makes it to the party.