If you make a delicious batch of chili and find that it is not thick enough for your liking, we have some simple methods that will fix it! Read on for tips about how to thicken chili.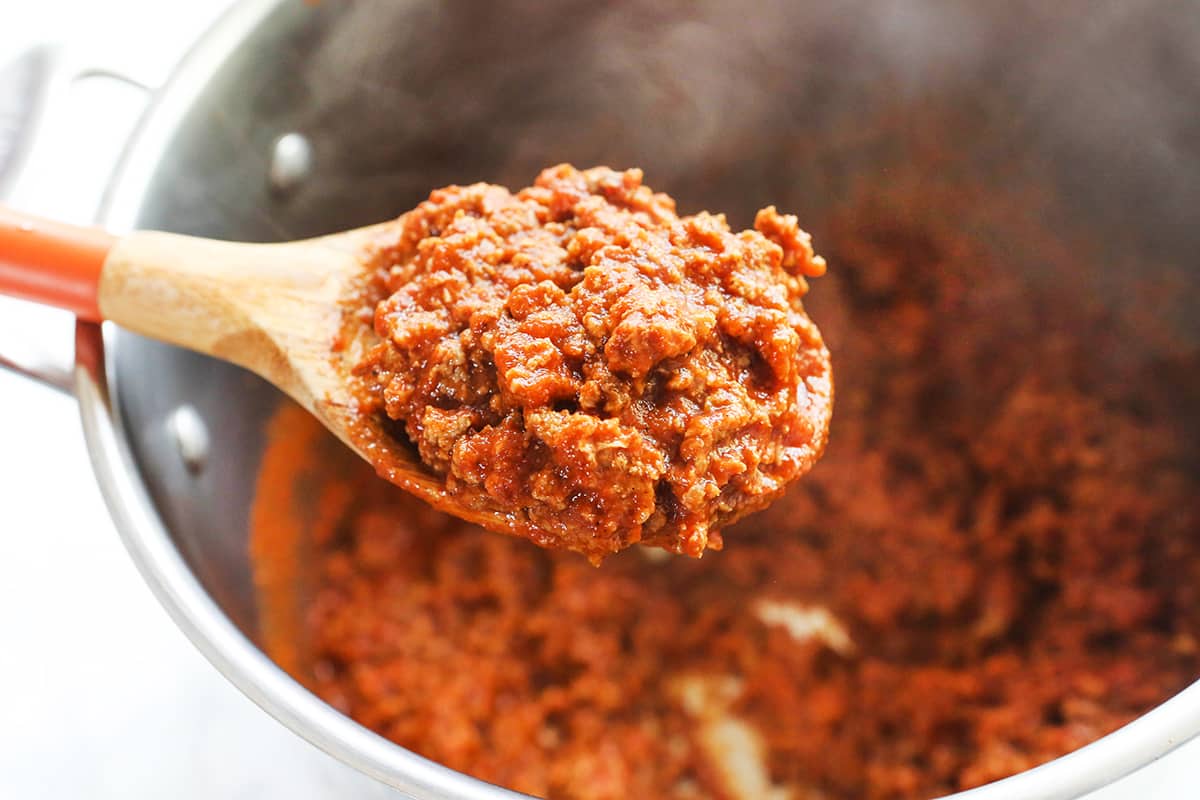 Chili is a delicious and comforting meal to make as an easy family dinner or for a large gathering. One of the things I love most about this meal is that there are so many unique ways to make and enjoy it:
Whichever variety you decide upon, you may find that the end result is not as thick and lustrous as you'd hoped. If this happens, do not fret! All hope is not lost. Thickening chili is easy peasy.
Use one or more of the strategies below to make a thick chili.
FAQ About Chili
Why chili is hot?
The ingredients in chili that typically make it spicy are chili powder, peppers and pepper (or cayenne pepper). To decrease the amount of heat in the recipe, reduce the amount of chili powder used and omit peppers (aside from bell peppers, which are very mild) and cayenne or black pepper.
What to top chili with?
A bowl of chili is the perfect template for delicious food toppings! Consider any or all of the following: shredded cheddar cheese, sour cream, sliced green onions or oyster or saltine crackers.
What to serve with chili?
Serve chili warm with a bit of shredded cheddar cheese and a dollop of sour cream. A few good options to serve alongside it include chopped salad, dinner rolls and cornbread.
Can chili be frozen?
Chili lasts up to 5 days in the fridge after it has been cooked and cooled to room temperature. Beyond this timeframe, chili will keep in the freezer for up to 6 months. Store in an airtight container or double-bagged freezer bags.
Flavor Boosters and Recipe Hacks
Favorite toppings: sour cream, sliced green onions, saltine crackers, crispy bacon pieces or pickled jalapeno peppers.
Cheese toppings: monterey jack cheese, feta cheese, shredded cheddar, mozzarella or provolone.
For a spicy chili, add extra jalapenos, diced green chili peppers, cayenne pepper, red pepper flakes or black pepper.
To enhance the tase of the chili, consider replacing some or all of the pinto beans or kidney beans with black beans.
Boost the flavor of your pot of chili by adding these extra ingredients and spices: garlic powder, onion powder, extra chili powder.
Adding ground pork or ground beef (or a combination of the two) is a great way to achieve great flavor. Even lean ground beef provides more flavor than other ground meat such as chicken or turkey.
When hosting a large gathering or putting together a game day spread, create a chili bar with toppings in separate bowls for a serve-yourself, customizable meal.
Dinner Ideas Made Using Leftovers
Most chili recipes make large batches, which means.. LEFTOVERS! Use this post as your guide for dinner ideas made with leftovers so nothing goes to waste.
Appetizers For Chili
Chili dinners are the best in those cold winter months! If you are looking to round out your meal, peruse this roundup for ideas about what to serve as appetizers for chili dinner.
Substitute For Beans In Chili
Whether you can't eat beans or you just don't have any on hand, learn what to substitute for beans in chili!
Chili Dinner Side Dish Recipes
This classic comfort food is one of the most delicious recipes to enjoy when it is chilly outside! Read on for side dish ideas that pair well with chili!
Ground Beef Dinner Recipes
Make dinner EASY with these delicious recipes using ground beef as a main ingredient. Ground beef does not need to be boring!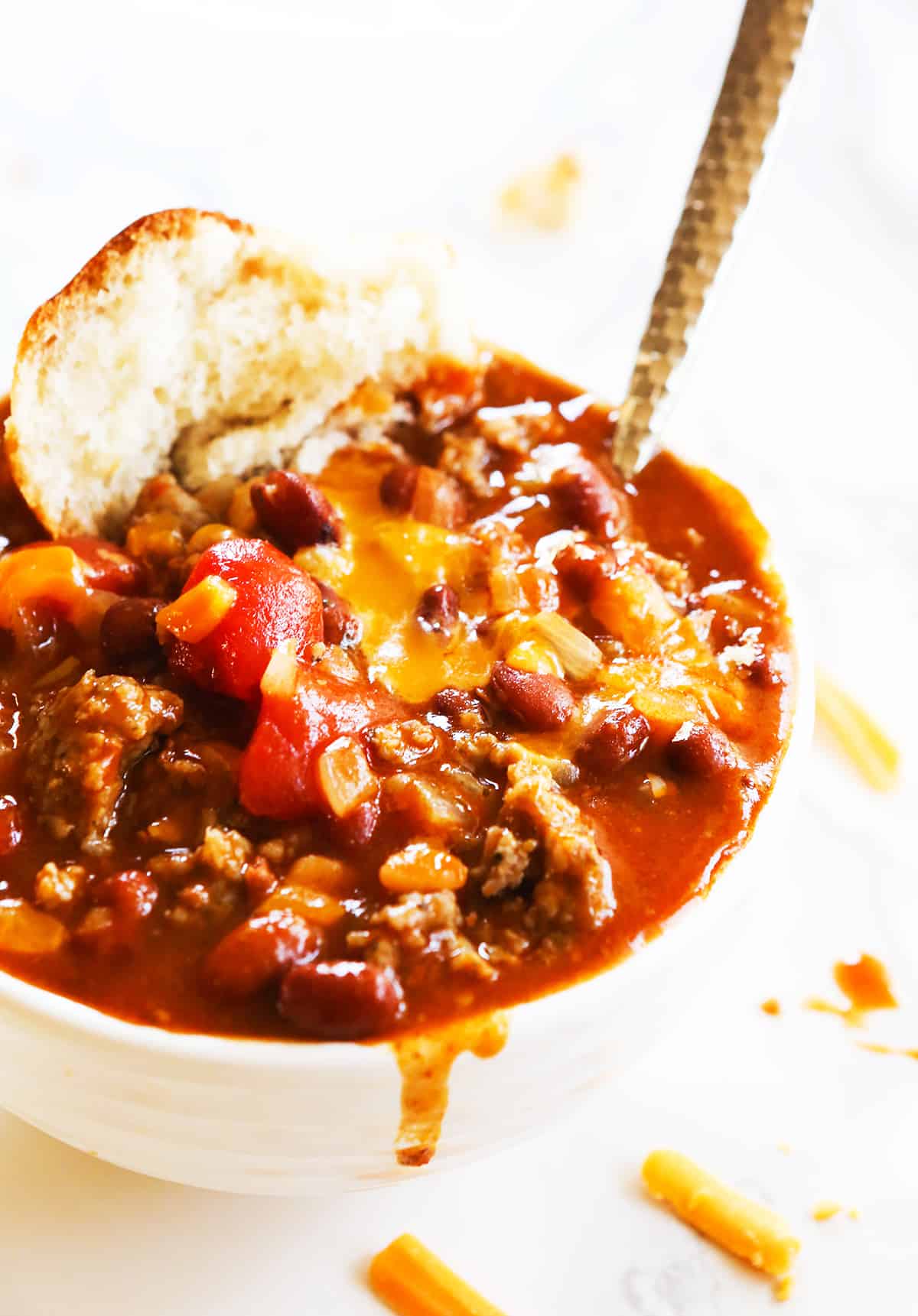 How To Thicken Chili
Whether you have used too much liquid or you are making a recipe you've never made before, I have good news for you if you find yourself with a pot of thin chili. Do not allow your soupy chili stress you out. Take a deep breath and use one or more of the many easy ways listed below to give it a delicious, thick consistency.
Let It Simmer
Letting chili simmer on the stovetop over medium-low heat is the easiest way to thicken excess liquid in the pot. Simmer without a lid from anywhere between 10-60 minutes until a thicker consistency has been achieved. Stir frequently to avoid scorching.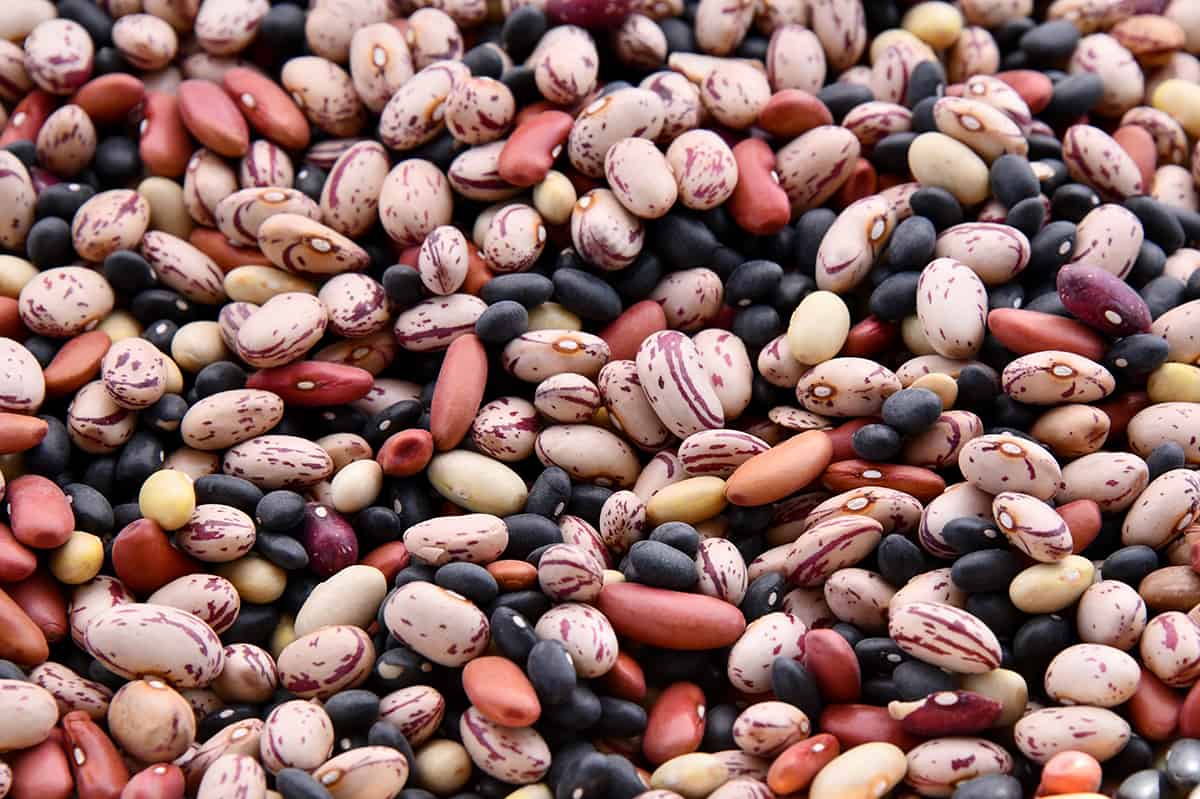 Beans
Whether beans are an existing ingredient or not, adding more will create a thicker mixture. To help things along, consider using a potato masher to mash the beans.
Note: Add canned beans vs. dried in order to save considerable time!
Cheese
Adding up to 1 cup of shredded cheddar cheese or 4 ounces cream cheese will add a thickness to the hearty soup while also boosting the flavor.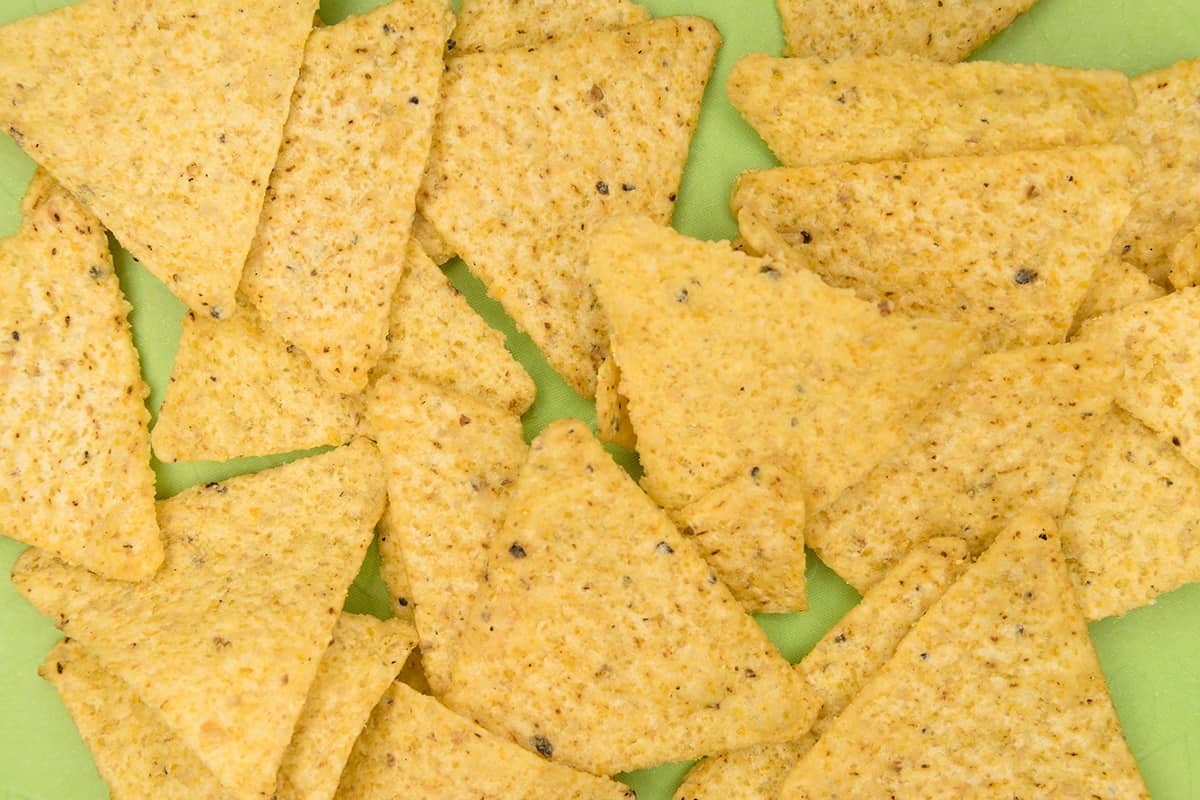 Crushed Chips or Crackers
Crush corn chips, tortilla chips, oyster crackers or saltines and add to the mixture to make it more hearty. Add 1/2 cup at a time until the desired consistency has been reached.
Masa Harina
Masa harina is an ingredient that comes from soaking corn flour in lime, allowing to dry and then grinding it into a powder. It is a common ingredient found in many Mexican and South American recipes such as tamales and corn tortillas.
This ingredient can act as a great thickening agent in chili. Add it to the mixture 2 tablespoons at a time. Check the consistency after 10 minutes and add more as needed, using the same amount and timeframe.
Note: Adding this ingredient may alter the taste of your chili, so add a small amount at a time (no more than 1-2 tbsp to start).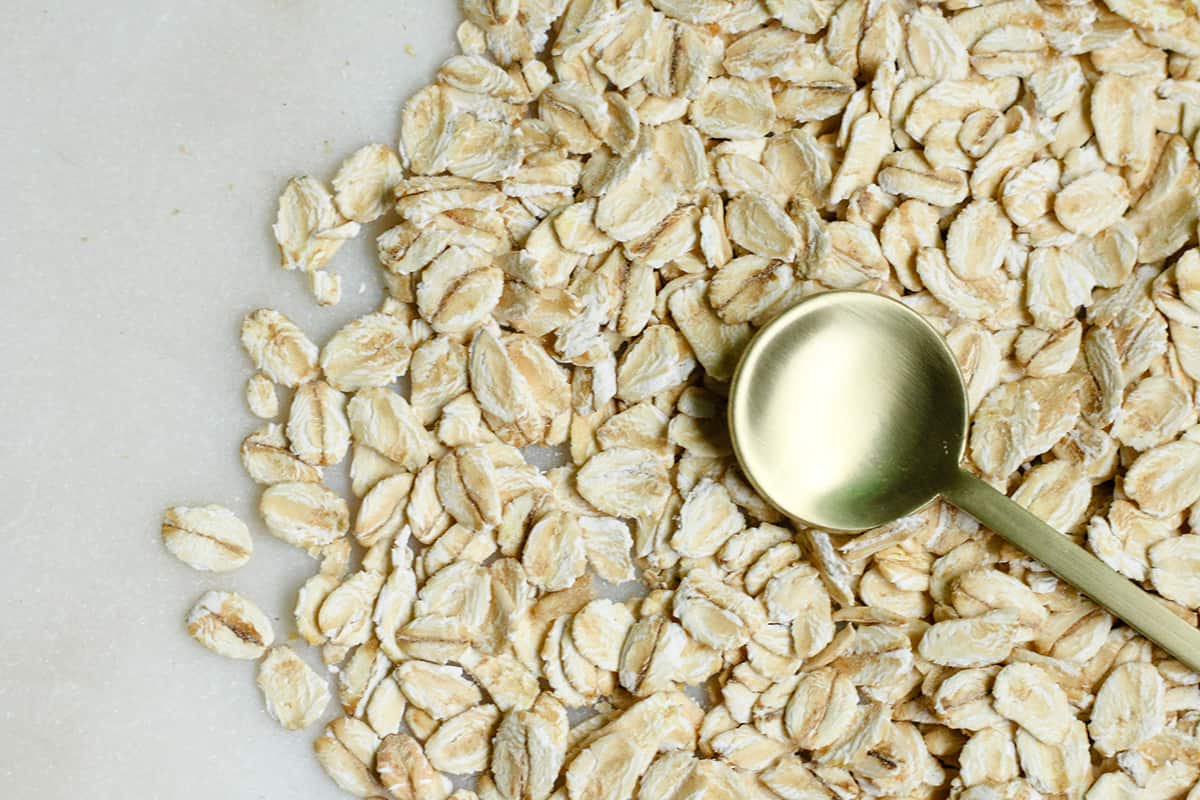 Oats
Adding old-fashioned or quick oats 2 tablespoons at a time for a thicker texture. Add more as needed.
Ground Meat
Extra ground meat (whatever is already being used in the recipe) will beef it up.
Vegetables
Hearty vegetables such as potatoes or carrots will get the job done effectively. Simply chop into small pieces, add to the pot and cook over medium heat until veggies are fork tender.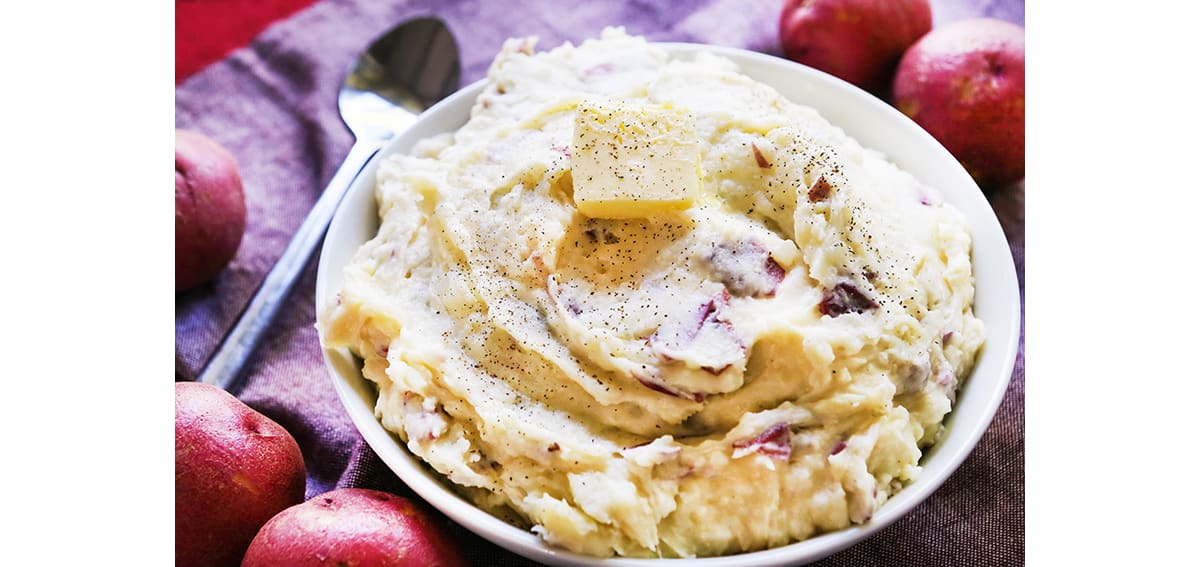 Mashed Potatoes
Adding mashed potatoes to soup will give it a nice and creamy, thick texture coming from natural starches. If you do not have mashed potatoes prepared, consider adding up to 1/2 cup mashed potato flakes instead.
Note: Another easy way to add a flavorful starch is to add mashed beans!
Slow Cook It
This method is super simple, but may take a while. If you have time to wait, transfer the mixture to a crockpot and let chili cook for a few hours to achieve a thicker consistency. Stir throughout, cooking for up to 4 hours at high heat.
Create A Slurry
Adding a flour or cornstarch slurry is an easy way to thicken soup quickly. Simply combine equal parts flour or cornstarch and cold water (start with 2 tablespoons of cornstarch and 2 tablespoons of water). Whisk until smooth and free of lumps, then stir into the mixture.
Note: The type of flour used to create a cornmeal slurry does not matter. All purpose flour, whole wheat flour, almond flour or another variety will work. However, any variety outside all-purpose and wheat may alter the taste of the chili.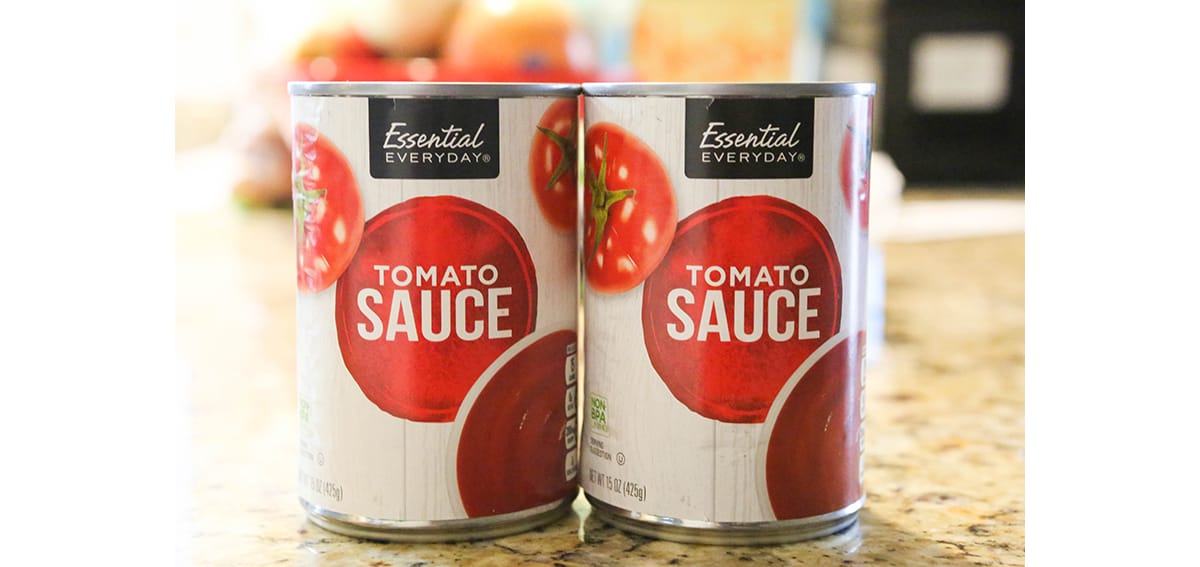 Tomato Paste or Tomato Sauce
If you have a can of tomato sauce or paste on hand, throw it into the mix! This is one of the most simple ways to not only achieve a thicker consistency, but to add a punch of flavor as well. Stir and cook over medium-high heat on the stove top for 5 minutes, or until fully combined and warmed through.
Tip: Make your own thick tomato sauce in your Instant Pot for an extra burst of flavor!
Xantham Gum
Adding xantham gum is another way to thicken the mixture. Add 1/8 teaspoon per cup of chili, or up to 1/2 teaspoon for an even thicker end result.