Maple syrup vs agave! Let's compare these popular sweeteners so you know exactly what you are drizzling into your food. Which is the best choice for your next recipe?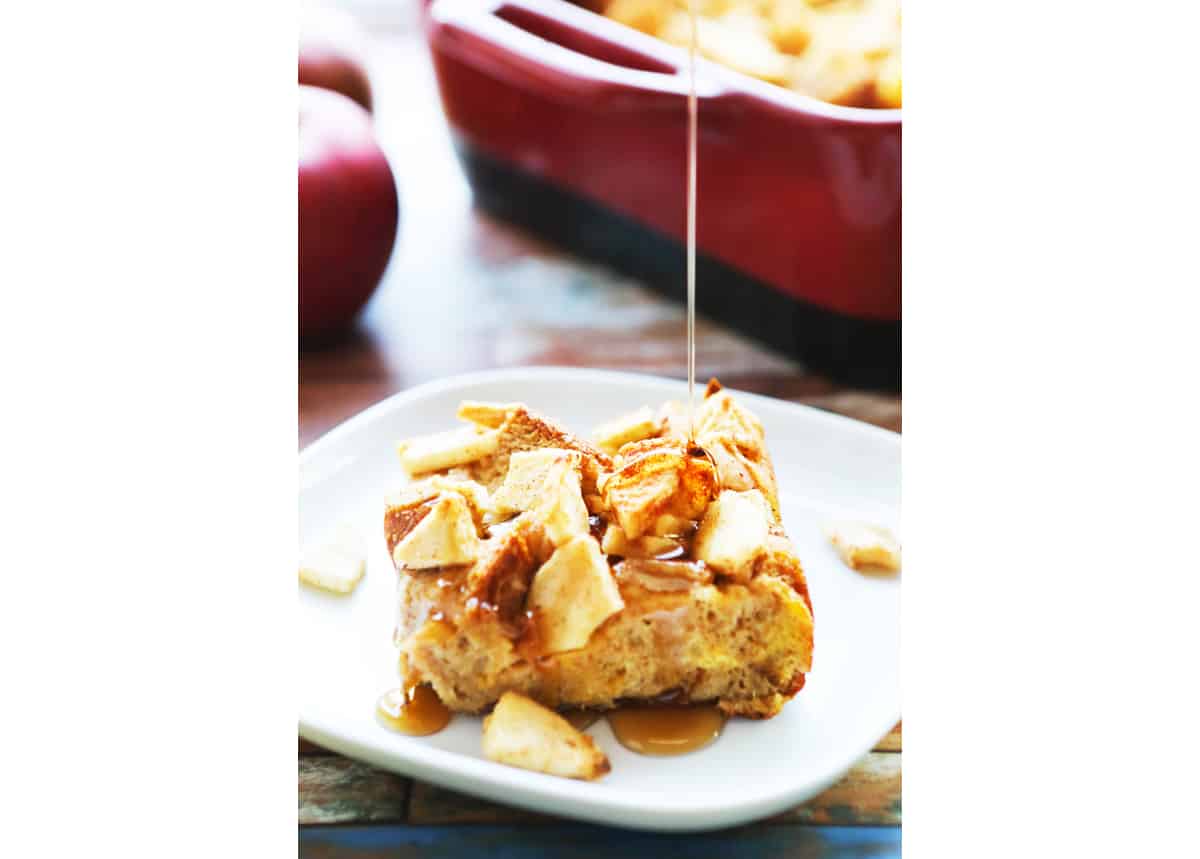 I love living in a world where there are so many different varieties of sweetener available in addition to cane sugar. Most kitchens contain an assortment of options to choose from, depending on what you are looking to sweeten.
Let's dive into these two liquid sweeteners and do a bit of a breakdown and comparison. Maple syrup vs agave syrup: Which is the better choice for the purpose at hand?
Defined: Maple Syrup vs Agave Nectar
Both maple syrup and agave syrup are natural sweeteners that are good replacements if you are watching your sugar intake or if you are attempting to manage blood sugar levels or weight loss or make any dietary changes.
Or maybe you have a jar of each sitting in front of you and you don't know which one to use! Both of these are great alternative sweeteners in place of regular sugar or artificial sweeteners.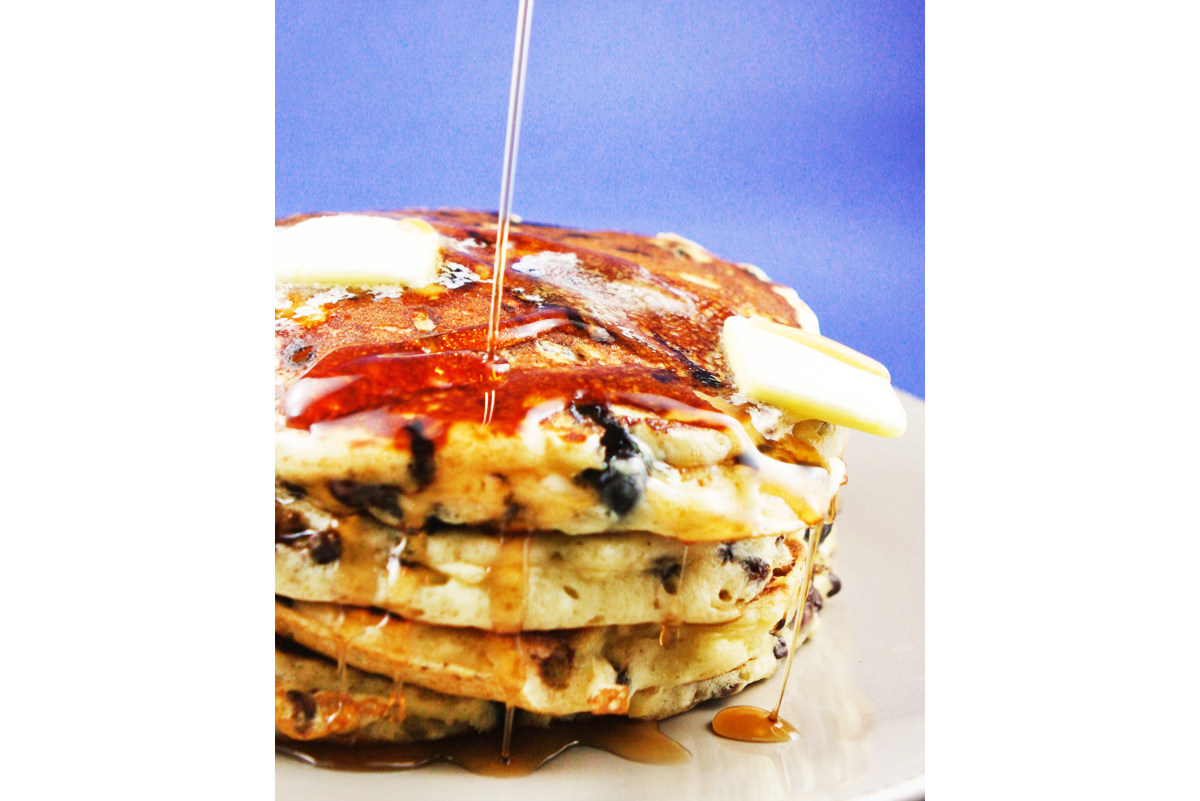 Maple Syrup
100% pure maple syrup comes from the sap of maple trees. Once collected in the spring, it is boiled down to create a thicker consistency. It is a common ingredient in baked goods and it is also often used as a versatile sweetener in recipes such as pancakes and sauces. It contains a sweet, strong flavor that is recognizable in a variety of foods.
Pancake Syrup
Corn syrup and other additives are mixed in with real maple syrup to create pancake syrup, which is the more affordable and commonly found in many varieties on the grocery shelves. Aunt Jemima, for example, is a variety with additives and is not considered pure.
Agave Nectar
Agave nectar is a plant-based natural sweetener that acts as a great alternative when looking for healthy substitutes for refined sugar or white sugar. It is very similar maple syrup in a variety of ways. It is a popular sweetener containing a lighter, less-concentrated flavor and a similar consistency.
Agave nectar has a sweet taste, but it does not lend as much sweetness as maple syrup and boasts an additional flowery flavor. Using agave allows you to avoid the adverse effects of other sugars such as table sugar.
Calories, Fat and Carbs
The main difference with the amount of calories, fat and carbs is that the maple variety has fewer calories. Otherwise, the two are very similar!
Maple syrup breakdown (per 1 Tbsp): 52 calories, 14 grams of sugar, 13 grams of carbs
Agave breakdown (per 1 Tbsp): 63 calories, 14.1 grams of sugar, 15 grams of carbs
Ratio Recommendations
1 tablespoon of brown sugar or granulated sugar:1/3 cup of agave syrup
1:1 ratio maple:agave
1:1 ratio honey:agave
Differences and Similarities: Maple vs Agave
While the two ingredients can be used interchangeably for many recipes and uses, there are instances where you should stick to one or the other. Agave has approximately one-third the level of sweetness of maple syrup, so keep this in mind when deciding which sugar substitute to use.
Also keep in mind that the flavors hiding inside agave do not taste like a traditional syrup you may be familiar with! The benefit is that you will be consuming a healthier sweetener with health benefits and nutritional value hiding inside.
Uses For Either Variety of Syrup
Drizzle over your next breakfast sweet treat, such as waffles, pancakes or French toast.
Use as a sweetener in baked goods such as muffins, bread, cake or cupcakes.
Add it to your next batch of homemade granola bars or snack bites to act as both a binder and a sweetener.
Tastes delicious when added to barbecue sauces.
Drizzle it over a serving of your favorite ice cream.
Use it to sweeten your next smoothie or shake.
Drizzle it into your next cup of coffee to simulate coffee creamer.
Add it to your next marinade for a touch of added sweetness.
Add small amounts to your next cocktail recipe for a natural sweet flavor.
Uses For Agave
Use as a sweetener in baked goods such as muffins, bread, cake or cupcakes. This comes with a warning! Agave syrup causes some baked goods to bake more rapidly, so be wary of this. Consider reducing your oven temp by 25-50 degrees F and increase the bake time ever so slightly. Also consider that the end result will not be as sweet as when using other types of sweeteners.
If you prefer a less sweet sweetener with a unique flavor, this is the perfect option for you!
Uses For Maple Syrup
Candy. When sweetening candy, a certain level of precision may be needed so avoid agave for this purpose. It could work, just be prepared to do some experimenting.
What To Substitute For Maple Syrup
Whether you can't have maple syrup or just don't have it on hand, you may find that you need a replacement. If you need a substitute for maple syrup, I have good news for you! Read on for some excellent alternatives!
FAQ About Maple Syrup
Is maple syrup gluten free?
Pure maple syrup is 100% gluten-free. When purchasing pancake syrup, which contains filler ingredients, check the label before purchasing.
Is maple syrup vegan?
Trees are not harmed by sap extraction, making maple syrup a top sweetening agent for vegans.
Can maple syrup go bad?
100% pure maple syrup will stay fresh for one year in the pantry. Pancake syrups made with corn syrup are about the same. To extend the shelf life by 4 months, store syrup in the refrigerator.
Where does maple syrup come from?
Maple syrup comes from the sap of the maple tree. Once collected in the spring, it is boiled down to create a thicker consistency.
Will maple syrup freeze?
Maple syrup can be frozen in airtight containers such as glass jars (mason jars work well). Note that the syrup will not freeze totally solid, but will still remain fresh longer when stored in the freezer vs room temperature or the fridge.