This truly is the best sugar cookie recipe, it turns out soft and perfect every single time. Easy to ice and fun for the whole family to make.
This is Alli from Longbourn Farm and I am so excited to be here on Pip and Ebby today sharing a classic at our home during the holidays – my Soft Cut Out Sugar Cookie Recipe. These cookies are fast to whip up with no refrigeration step!! And not only taste amazing but are a cinch to ice.
In my post, I include a recipe for the classic sugar cookie icing we usually use but also a link to my favorite buttercream recipe. I'll show you pictures of both methods and talk you through a little bit about each one.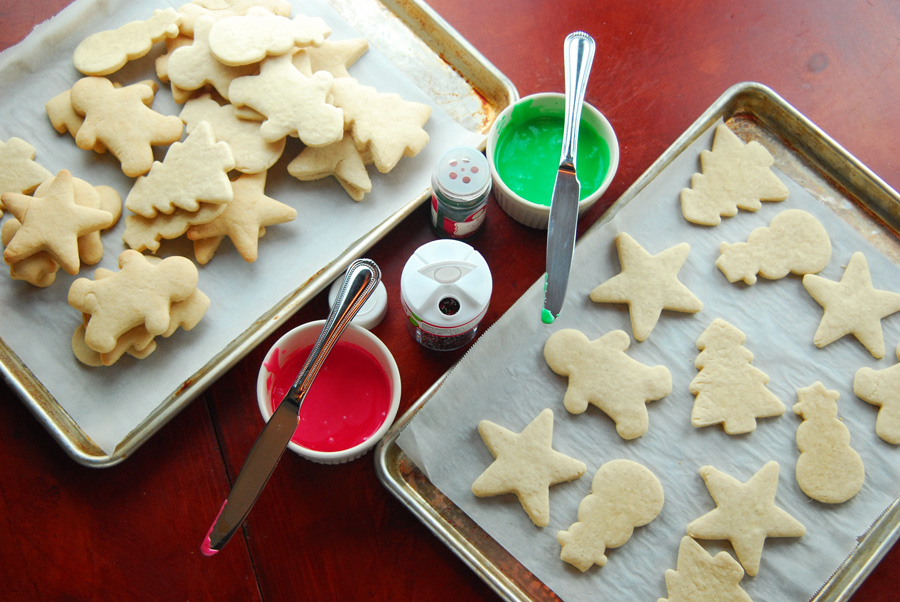 This cut out sugar cookie recipe is such a fun one to make with kids and family members. I love seeing everyone's unique icing skills and watching how the kids roll the dough and choose their Christmas shapes.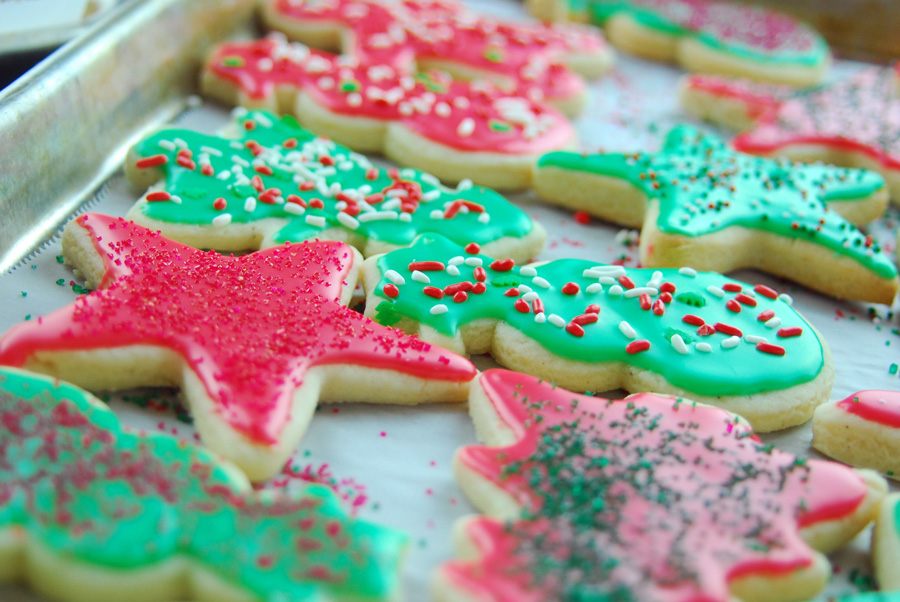 I'll cover any questions you have about how to ice sugar cookies, how to store sugar cookies, and even about freezing sugar cookies and dough.
The possibilities for decorating sugar cookies are endless. You can get ultra-fancy with your icing, or keep it basic like we do. I love letting the kids pick out some sprinkles every year to use on batches of sugar cookies.
I hope you and your family love this recipe as much as we do! Happy Holiday's from Longbourn Farm!
At Longbourn Farm, I share simple homemade recipes – old classics remade from scratch and new homemade favorites. I even share recipes for homemade mixes and DIY recipes like making your own extracts! I believe that family meals create special moments and those moments become treasured memories. The kitchen is truly the heart of every home. Making homemade meals for your family and creating that mealtime-magic in your home is easier than you think! In addition to tried-and-true kitchen favorites, I share practical farm and garden tips for the hobby farmer or avid gardener. I also give educational tidbits about farming and food production, as I believe knowledge and choices in the grocery store empower you to feel confident in the kitchen! Follow along on Pinterest, Instagram, Facebook, or YouTube.