Apricot preserves can serve many delicious purposes! Whether you are spreading it on a piece of toast or using it in a recipe, you might need a replacement for this ingredient! Read on for some great ideas about what to substitute for apricot preserves.
Substitute For Apricot Preserves
If you are unable to eat preserved apricots, dried apricots or fresh apricots or simply do not have apricot preserves on hand and need it for a recipe or a spread, here is a list of jam substitutes. Substitute apricot preserves with any of the following:
Peach Preserves or Peach Jam
Peaches and apricots have similar flavors and textures, making it one of the best substitutes possible.
Grape Jam
Grapes and apricots have similar levels of sweetness, but much different colors. If color is not important, this is a good substitute to use in place of apricot jam.
Mixed Berry Jam
Raspberry jam, strawberry jam, blueberry jam or mixed berry jam are great options when needing a sweet and tangy flavored jelly.
Orange Marmalade
Orange jelly or marmalade will carry the same color theme as apricot jam, with more of a tangy citrus flavor.
Fig Jam
Fig jam is another good option that can be a great stand-in for the apricot variety. It is rich and sweet in flavor, but also on the grainy side.
Apple Butter
Also known as apple spread, this is a great substitute for apricot preserves if you are looking for a spread that has a similar texture and consistency. It has a sweet, tart flavor that can complement many dishes and that will make your taste buds sing!
Fresh Fruit Compote
A simple fruit compote can be used as a quick apricot jam alternative by simmering fresh or frozen berries along with sugar and water in a small saucepan until thick.
Duck Sauce
Duck sauce is a sweet and sour condiment with a translucent orange appearance very similar to a thin jelly or sweet glaze. This could be a great way to substitute fruit preserves in your next recipe.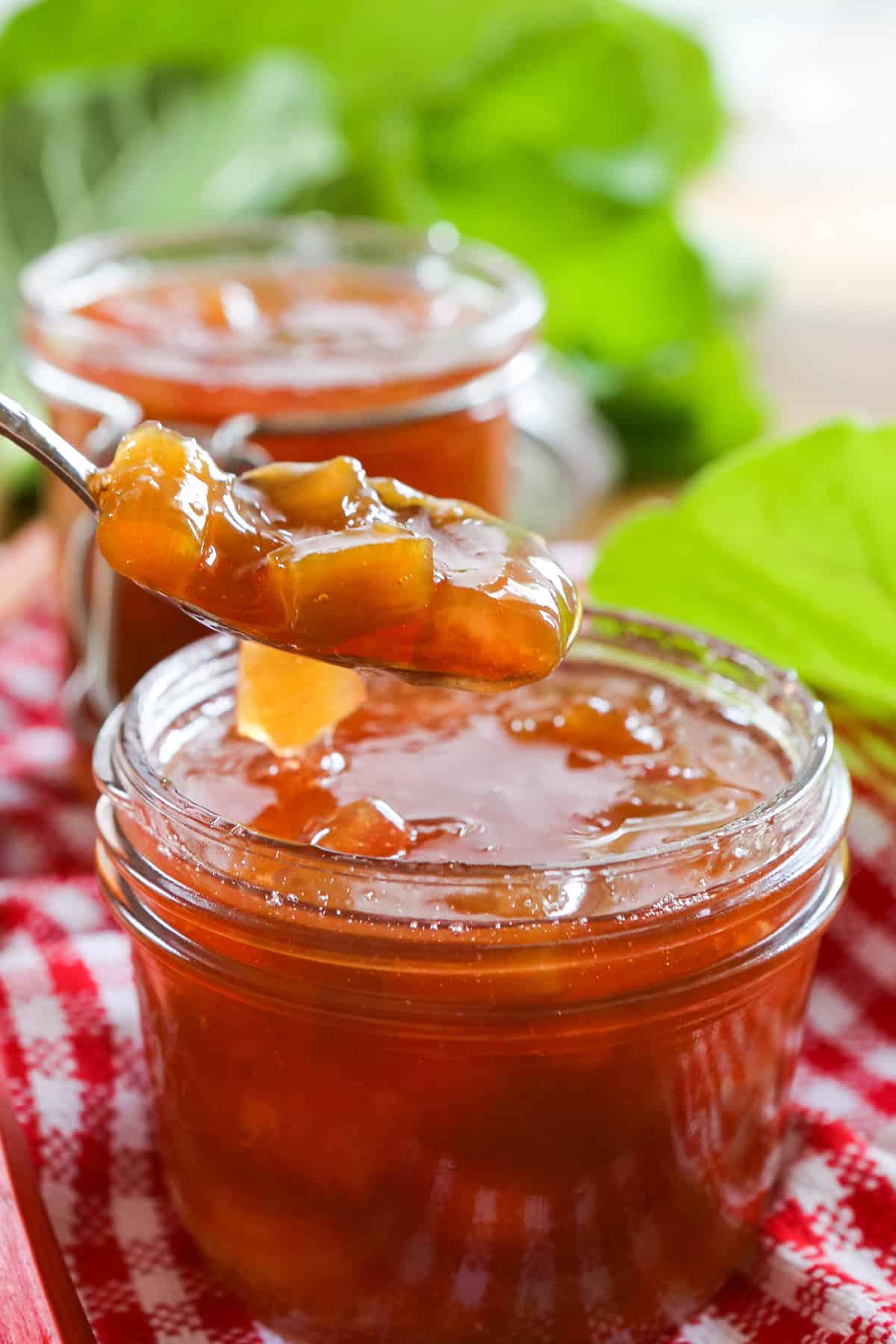 What Is Apricot Preserves
Apricot preserves is a sweet sauce and spread made from apricots. The apricots are mixed with sugar and pectin, and cooked down until the mixture has thickened, creating a jelly-like substance.
The amount of sugar used can vary, creating either a very sweet mixture or a mildly sweet one. This delicious mixture can be used as a spread, sauce, glaze or ingredient in other recipes.
What To Do With Apricot Preserves
Read on for the best ways to use this jam! It pairs well with both sweet dishes and savory dishes, making it a versatile food.
Make a delicious sweet and savory sauce to spread over your next meatloaf or other cooked meat such as pork loin, grilled chicken or pot roast.
Include a bowl of it to a charcuterie board, along with cheese, crackers, salami and olives.
Add it to baked goods! It's the perfect sweet filling for cupcakes, cookies, crumble bars or as sweet sauce in between layers of a layer cake.
Spread it over a slice of buttered toast.
It is a great sweet addition to salad dressing. Mix it together with olive oil, red wine vinegar, salt and pepper.
Add it to your next batch of party meatballs. They'll go fast!
Use it as a delicious ice cream topping!
If you like a sweet bbq sauce, add it to your next batch of homemade barbecue sauce.
Mix with soy sauce, minced garlic and ginger to create a delicious marinade for pork, tofu, chicken, fish or steak.
Add to a bowl of oatmeal!
Homemade Jam Recipes
Below is a list of traditional jams, with some unconventional delicious jams thrown in:
Nectarine jam
Ginger jelly
Plum jam
Apple jelly
Is Apricot Preserves the Same as Jam
Apricot preserves and apricot jam have very similar tastes, but there are a few notable differences.
Preserves has a thick consistency, while jam has much more of a smooth texture. With preserves, you will find apricot chunks in the mixture vs just pureed fruit.
Preserves typically contains less sugar than jam does, allowing the natural sweetness from the fruit to be the sweet star of the show.
Jam Sugar Substitute
Looking for a sugar substitute for your next jam recipe that will replicate that sweet taste?
Keep in mind that regular jam sugar (granulated sugar) not only provides sweetness, but also acts as a preservative. When using substitutions, it will take some experimenting in order to achieve the perfect flavor and texture.
Unprocessed cane sugar – This type of sugar has not been processed, therefore retaining its natural nutrients and enhancing the flavor. This is the best alternative to sugar in jam.
Stevia – Stevia is a natural sweetener extracted from the Stevia plant. A little bit goes a long way!
Maple syrup – This is a delicious way to add sweetness to recipes in a natural way!
Honey – Honey is a good choice for making sugar free jam and creating the perfect balance of sweet with a sticky texture.
Do Apricot Preserves Need to be Refrigerated
In order to maximize the shelf life of an opened jar of apricot preserves, screw the lid on tightly and store in the refrigerator when not in use.
Unopened jars of store bought apricot preserves should be stored at room temperature in a cool, dry, dark place such as a pantry for up to one year.
If you have a batch of homemade apricot preserves, it will likely have a shorter shelf life. Store in the refrigerator at all times, even if the jar has been sealed and remains unopened.