Potato salad is a versatile and delicious summer classic potluck food and anytime side dish. Read on for 27 delicious ideas about what to eat with potato salad no matter where it is being served!
What To Eat With Potato Salad
See the comprehensive list below for a ton of ideas about what to eat with potato salad, whether you're serving it at a potluck or as a side dish for dinner:
Beef – Steak, pot roast, hot dogs and burgers all pair well, creating the perfect meal.
Pork – Pork chops, pork loin, barbecue ribs, baked ham and pulled pork sandwiches make great matches.
Chicken – Grilled chicken breasts, fried chicken and chicken tenders all make the perfect complements.
Fish and seafood – Grilled salmon, grilled shrimp, scallops or any type of succulent baked fish, grilled fish or pan-seared fish taste delicious alongside a helping of savory potato salad.
Vegetables – Just about any veggie on the planet accompanies this side dish perfectly. Brussels sprouts, mushrooms, broccoli, zucchini, cauliflower, green beans and bell peppers are great choices.
Beans – Black beans, baked beans or any helping of comforting beans are the perfect accompaniment.
Sandwiches – Sloppy joes, bbq pulled pork, grilled cheese and reubens are delicious sandwich pairings for this tasty side.
Salad – Pairing potato salad with fruit salad, leafy green salads and pasta salad will all be delicious!
Pasta – A helping of cheesy pasta such as mac and cheese is the perfect dish to serve alongside potato salads.
Potatoes – More potatoes? Yes! Serve with French fries or potato chips for diversity in texture.
See the roundup below for recipes that pair well with potato salad that you can make in your own kitchen!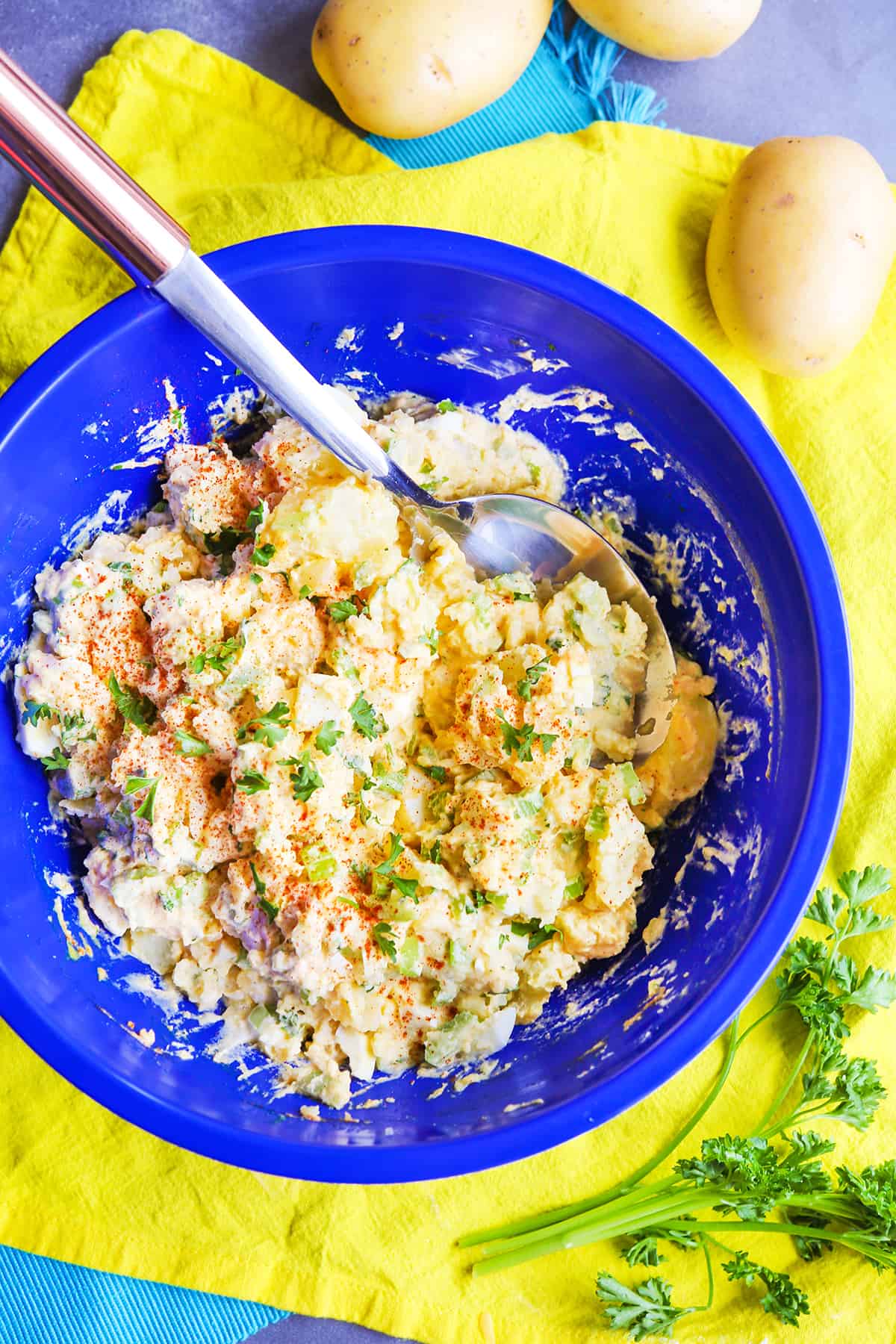 Classic Potato Salad Recipe
There are a handful of ways to create this dish, but you can't go wrong with either of the following methods:
Make this classic side dish by cooking the potatoes and eggs together in a single pot to create Instant Pot potato salad. Done in less than 30 minutes and requires minimal clean-up, this is the perfect party food or summer side dish!
Create traditional potato salad by boiling the potatoes and eggs separately. Potatoes should be cooked till tender (around 15 minutes) and until the eggs are hard boiled. Combine ingredients as directed in pressure cooker potato salad directions.
Make The Best Potato Salad
For added crunch, add 1/2 cup finely chopped dill pickles or pickle relish to this popular side dish.
To add extra spice to this salad, add 1/4 teaspoon cayenne pepper, sliced green onions or finely chopped red onions.
Replace yellow mustard with dijon mustard for an added zing.
Add freshly squeezed lemon juice or lemon zest to add a robust flavor and freshness.
It is a good idea to cover with plastic wrap before refrigerating, pressing it directly over the salad so it is touching.
Create the perfect hard boiled eggs for this perfect backyard party side.
Fresh herbs such as chives and parsley will transform this common side dish.
Refrigerate for a minimum of 1 hour before serving for best results. This dish tastes best when chilled.
Replacing mayonnaise with Greek yogurt is a great way to slim down this great dish.
Sprinkle salt and black pepper and paprika over the top just before serving!
Toss in a little bit of olive oil if the mixture seems too dry.
Best Potatoes for Potato Salad
Below are my favorite potatoes for making a yummy potato salad! Waxy potatoes are always best for use in this dish.
Red potatoes – By far my favorite option when making potato salad or mashed potatoes! This variety is smooth and waxy and they hold their shape well, with a sweet flavor that complements the other ingredients nicely.
Yukon gold – With a slightly sweet flavor, these create a creamy and flavorful dish. They are also waxy and smooth, holding their shape well.
New potatoes – These small potatoes have a thin skin and a sweet flavor. They contain a light flavor and texture, making them a great option for potato salad.
How Long Does Potato Salad Last in the Fridge
When stored properly in airtight containers, potato salad will last in the fridge for up to 5 days. Refrigerate potato salad as soon as possible after serving to prevent bacterial growth.
How To Freeze Potato Salad
Freezing creamy potato salad is not recommended, as the texture and consistency will be altered once thawed. Especially if it is a mayo-based salad or if it contains sour cream or yogurt, ingredient separation will occur.
If you need to freeze homemade potato salad, transfer it to a heavy duty freezer bag or airtight container. Place in the freezer for no more than 3 months for best results.
How Long To Cook Potatoes For Potato Salad
To cook potatoes for potato salad, cut them into smaller chunks and place in boiling water for 10-15 minutes. Poke a fork into the center of the chunks after 5 minutes to check for doneness.
The potatoes are ready to be removed from the heat and drained once they are fork tender.
How Much Potato Salad Per Person
If potato salad is the only side dish being served, plan on 1 cup per person. If there are more than one side dishes being served, plan on 1/2 cup per person.
Best Instant Pot Ribs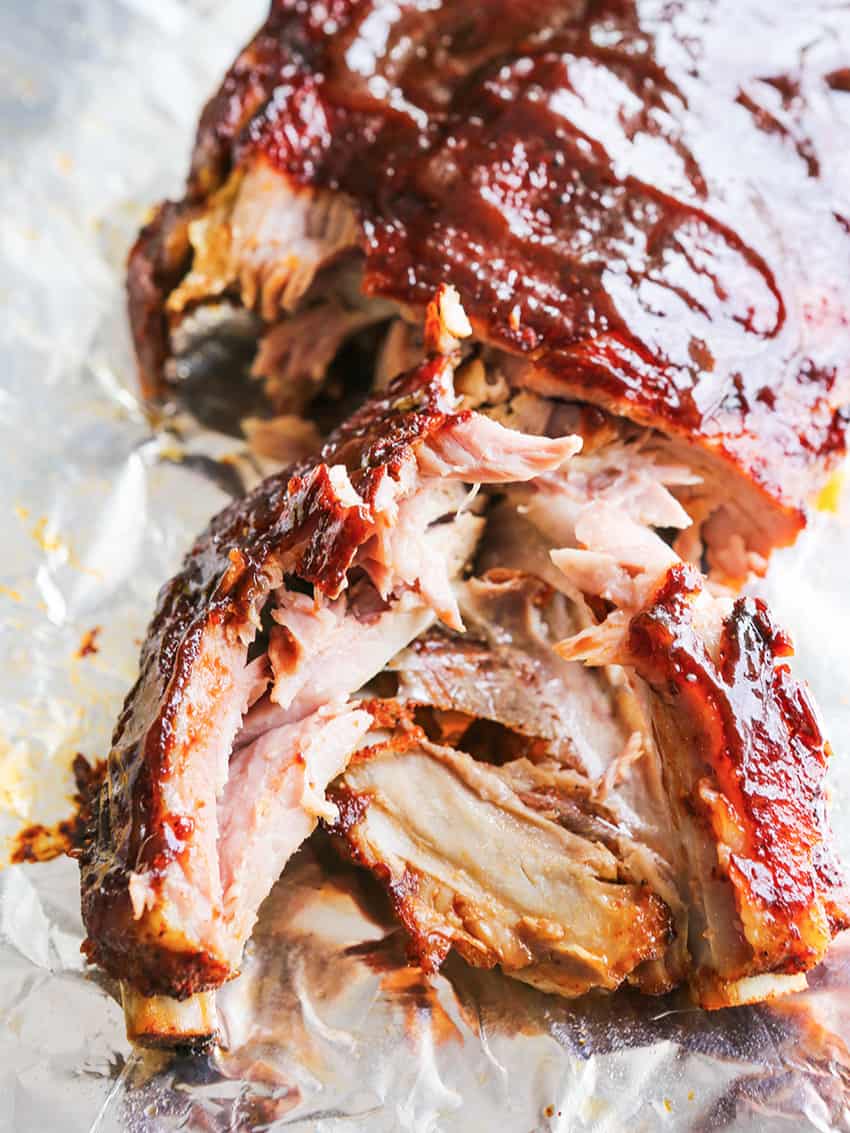 These are the best Instant Pot ribs and they make for an easy, meaty meal! The meat is fall off the bone tender. Makes a super, easy weeknight meal or a fun summer bbq addition!
Meatloaf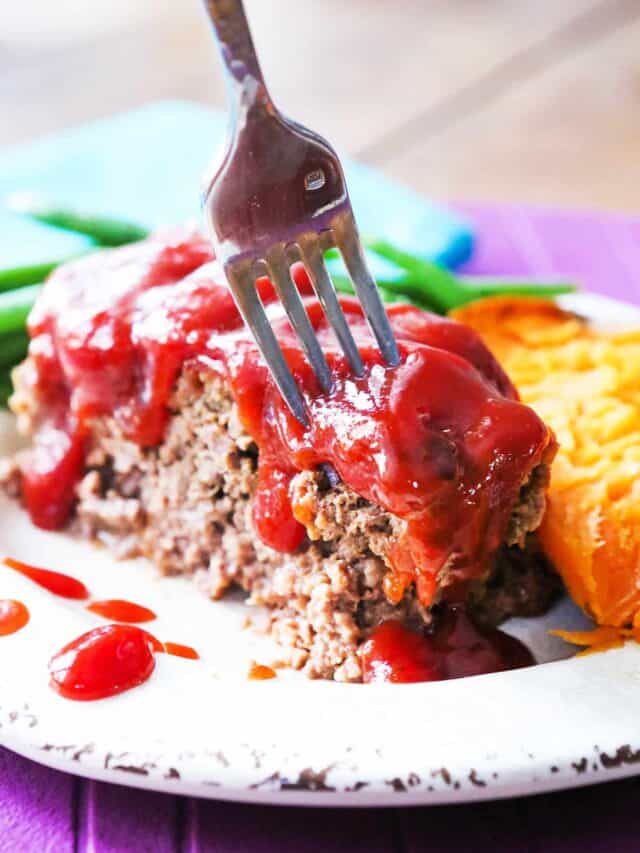 This is the best meatloaf recipe with crackers you'll ever eat and it is such an easy classic dish. It'll quickly become a favorite family meal!
Coleslaw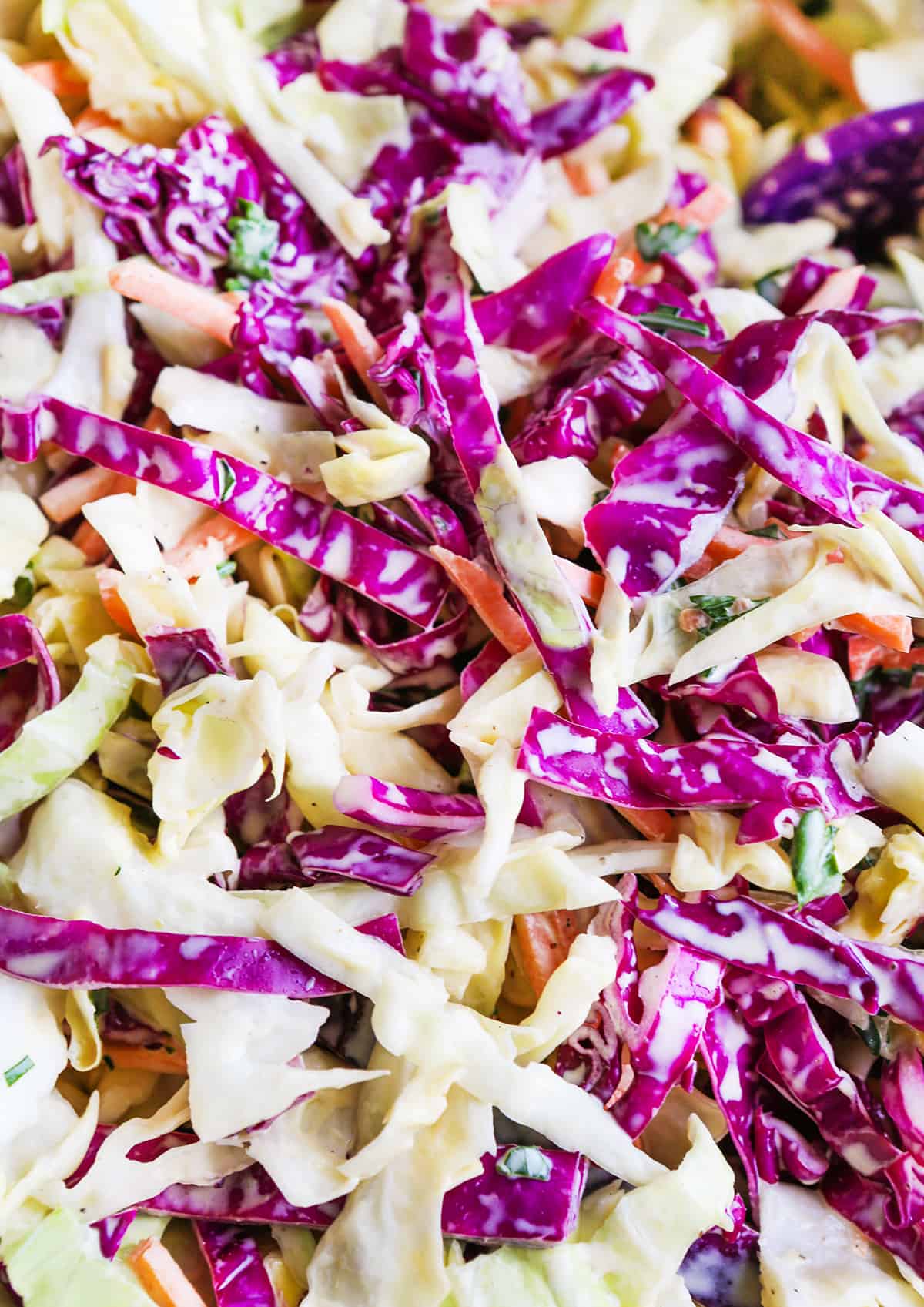 Coleslaw is such an easy dish to throw together. This recipe contains shredded cabbage, apple cider vinegar, creamy vinaigrette dressing and it is NOT loaded down with mayo! This will be your go-to slaw for a dinner side, picnic fare and fish tacos!
Fried Walleye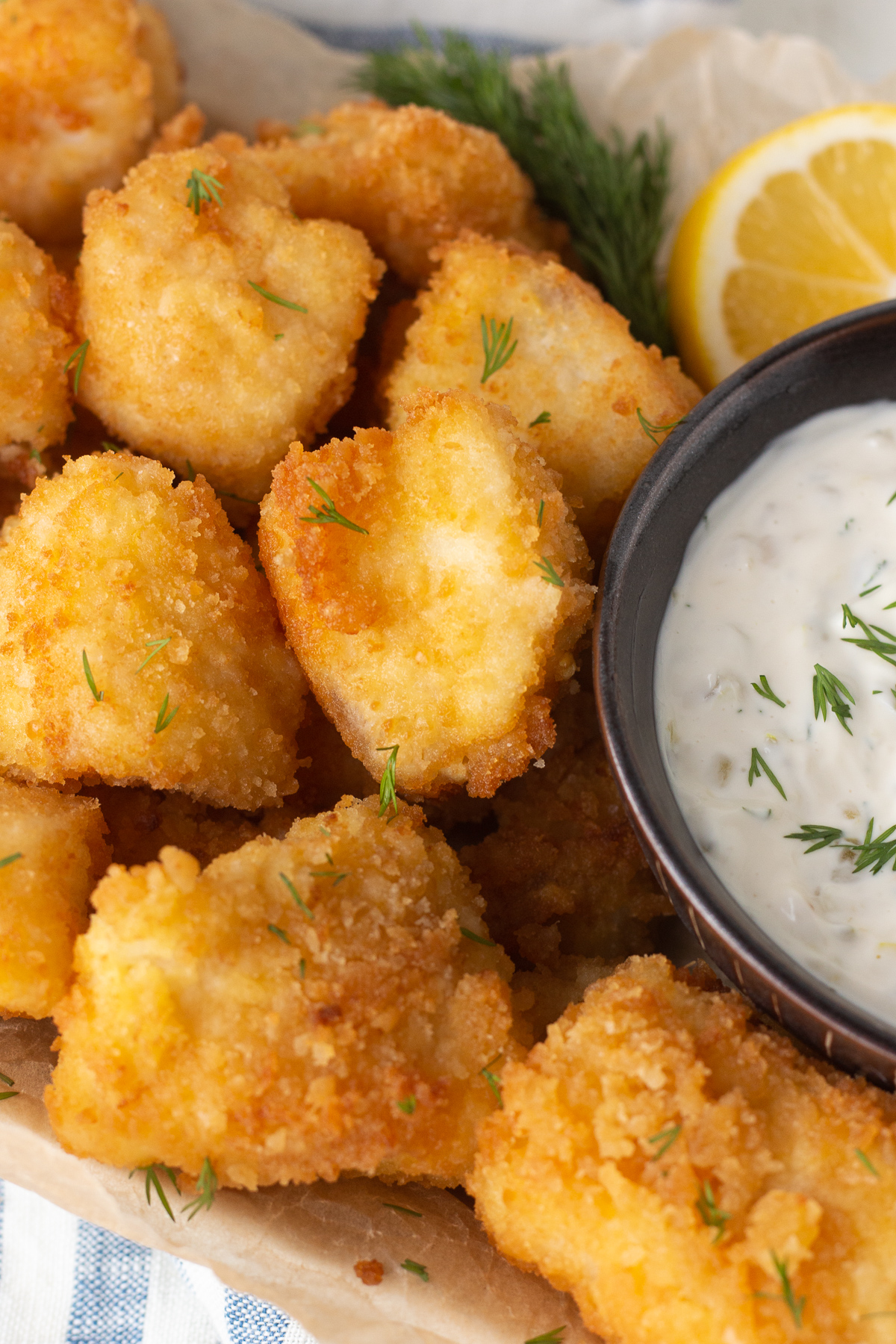 Fried walleye is a must-try Minnesota classic food! Friday fish fries are held throughout the state all summer long and walleye is the headliner. Whether you enjoy it on a sandwich slathered in tartar sauce or eaten solo, it's a delicious meal. Served with butter and lemon, it is so delicious.
Fruit Salad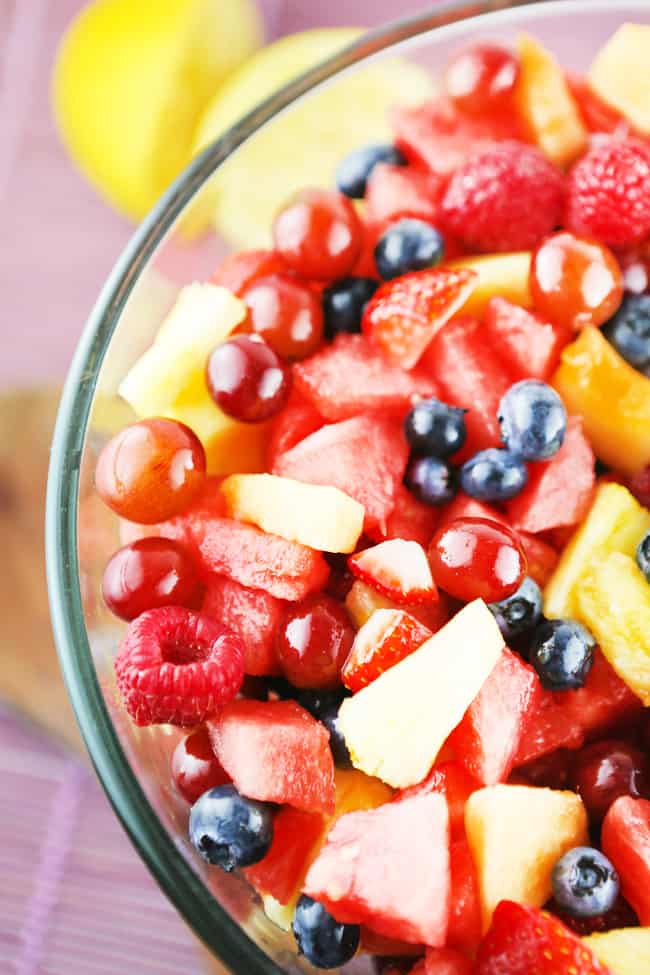 Put a delicious spin on your next summer gathering by learning how to make Fruit Salad step by step with a super-secret and unexpected ingredient. Simply mix together your favorite fresh summer fruits to enjoy a naturally sweet salad. This salad is a hit at parties!
Steak Bites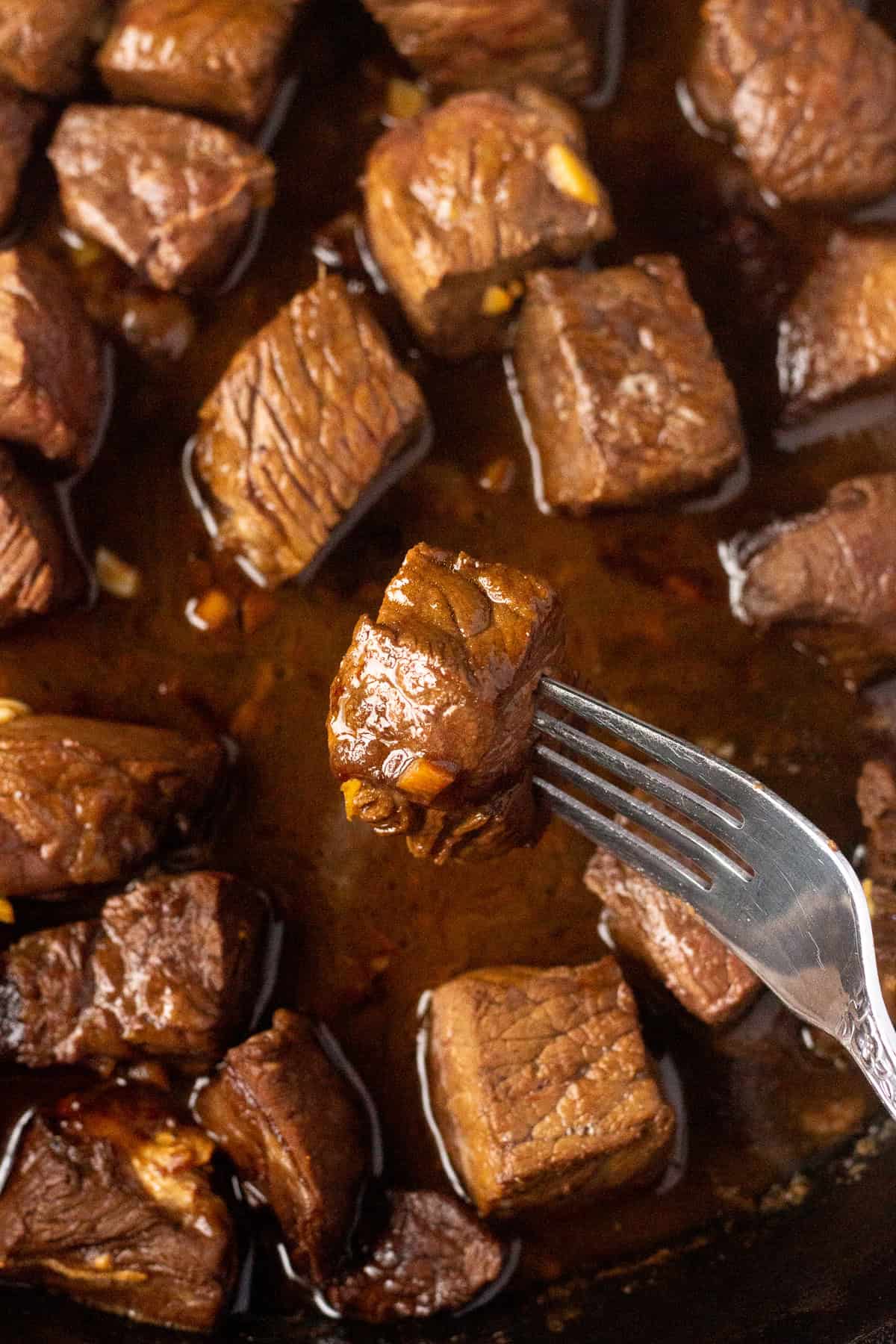 Marinated steak bites are the perfect party food, main beef protein or appetizer. They are beyond easy to make and turn out tender and delicious every single time. Cook them on the grill or stovetop!
Chicken Tenders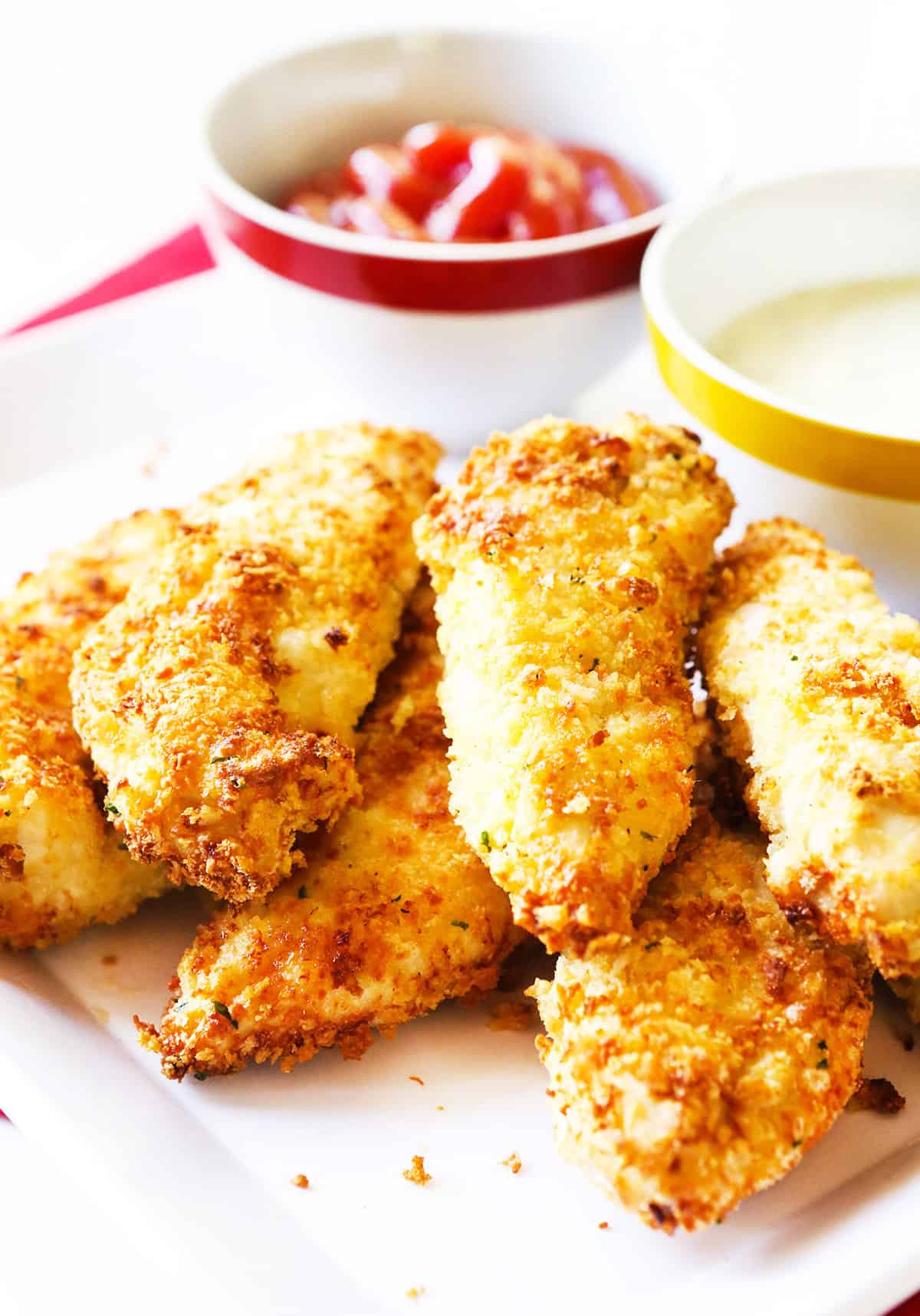 Air Fryer Chicken Tenders are healthier and more delicious than anything you find in the frozen aisle, made with just a few simple ingredients. Great as a kid meal, quick dinner or adult appetizer!
Macaroni Salad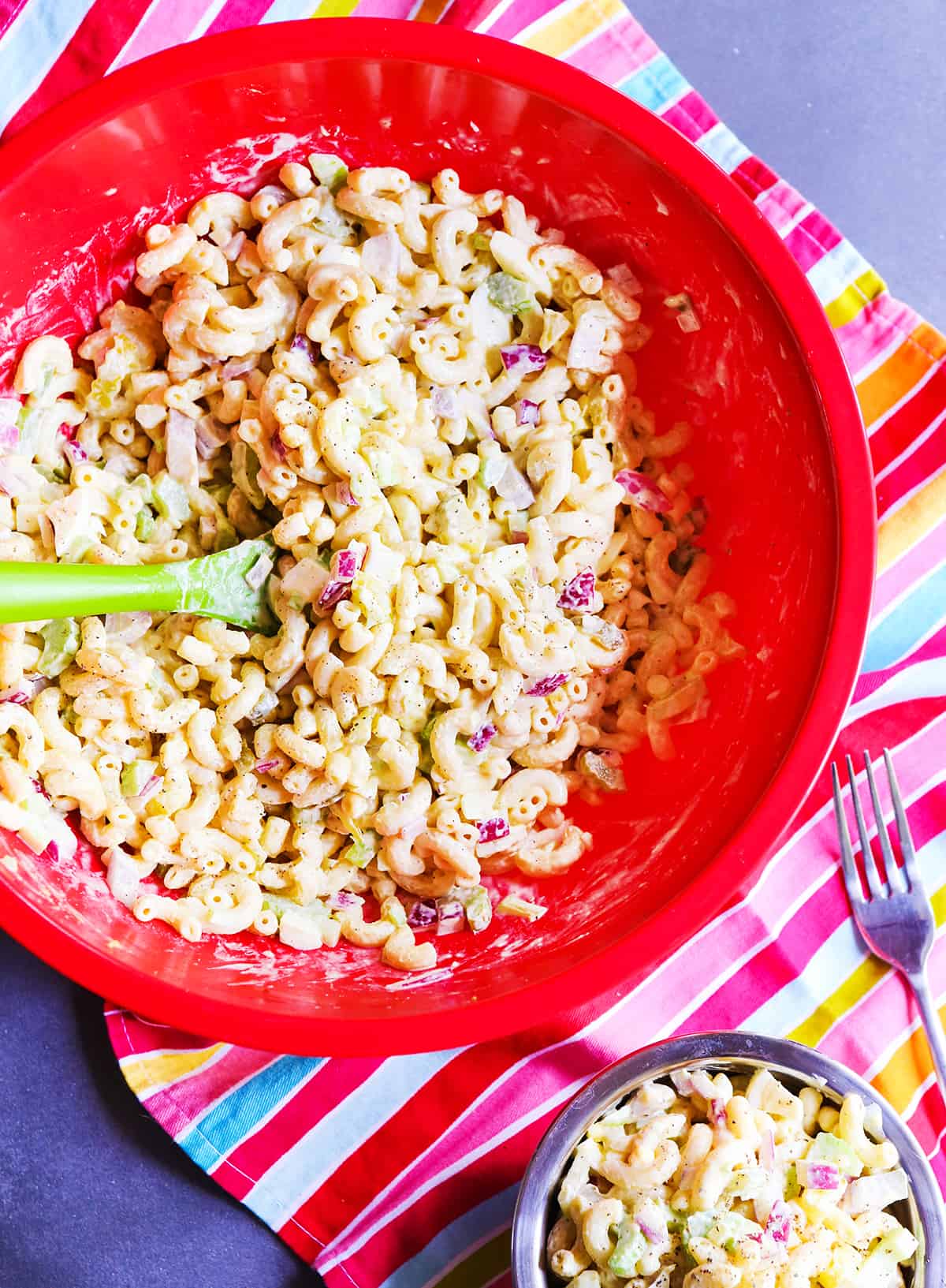 Nothing screams potluck more than this deli macaroni salad recipe! This side or party food is easy to make and will get devoured at your next gathering.
Ground Beef Sliders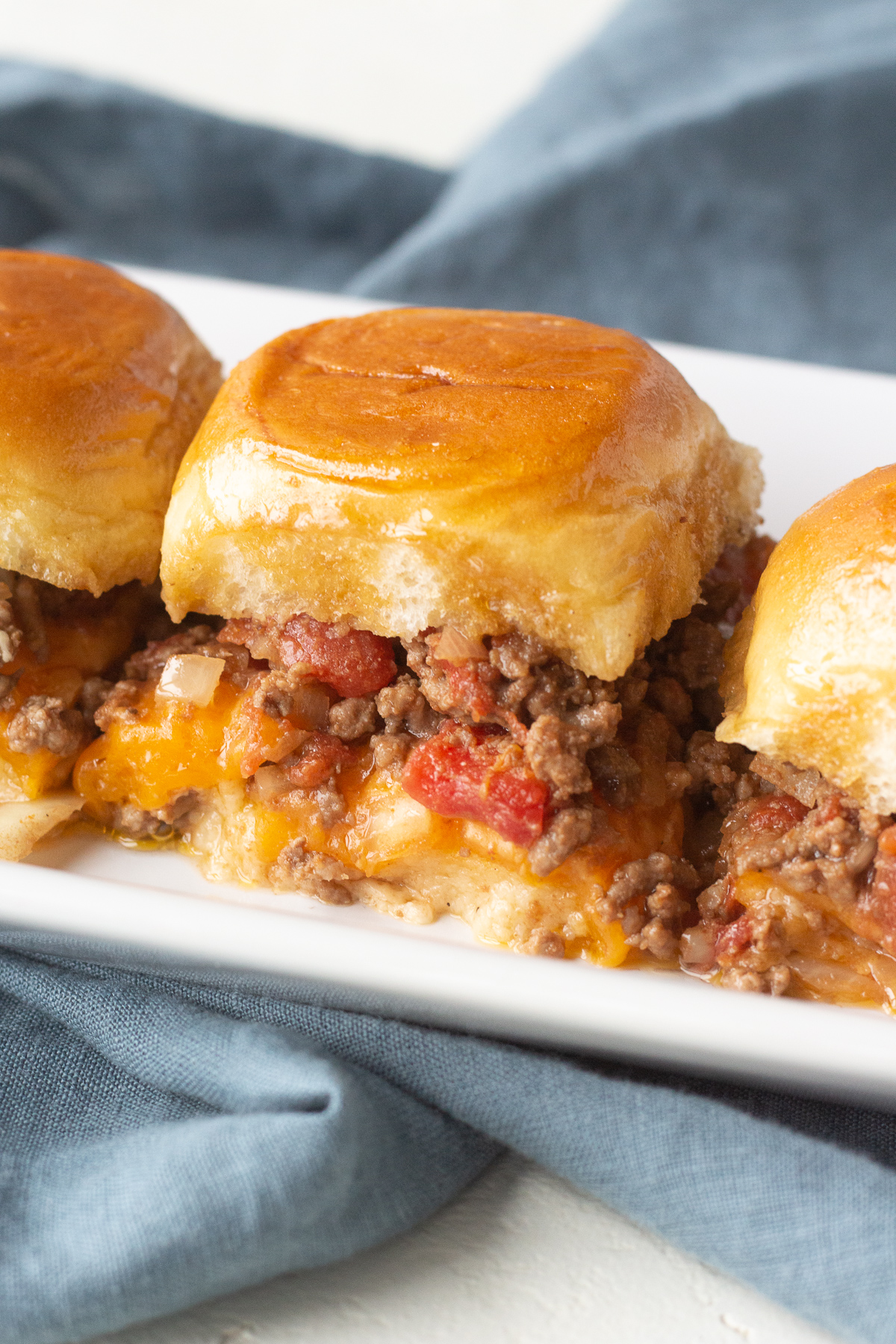 This ground beef sliders recipe is the perfect party food. Bring these to your next party, no matter the theme or season, and they will be a hit!
Baked Beans in Instant Pot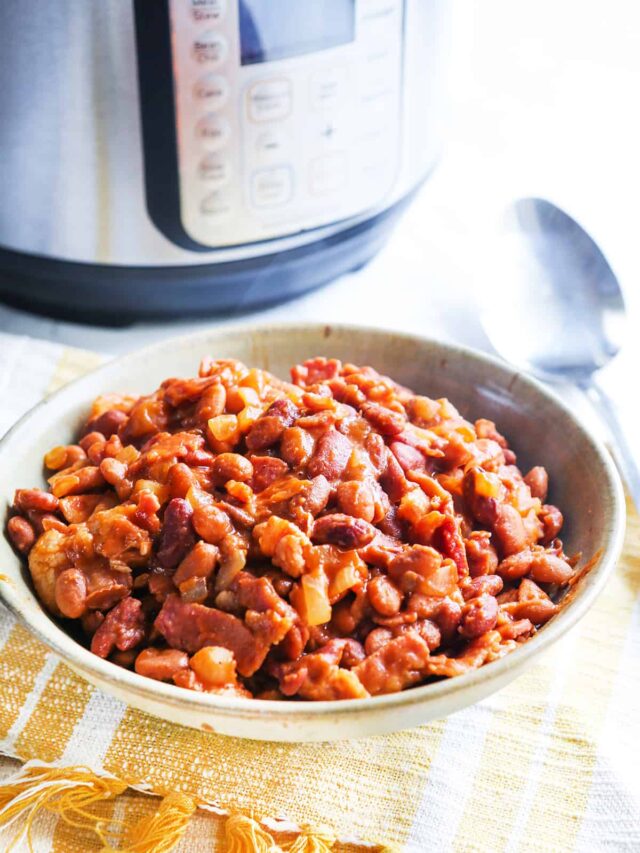 This Baked Beans in Instant Pot recipe is made from scratch using dry beans but with NO SOAKING required! The Instant Pot transforms plain beans into a flavorful side dish, made even more delicious with bacon. Perfect party food or side for any meal or gathering!
Instant Pot Grilled Chicken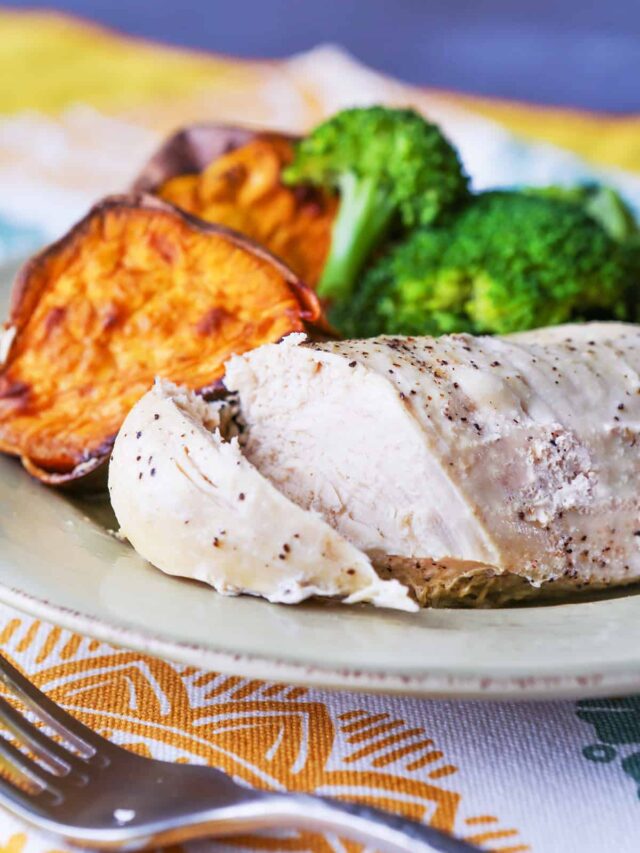 You can cook Instant Pot grilled chicken to simulate the tender, perfect chicken that comes from the grill. Start with thawed or frozen to create the most delicious chicken you will ever make.
Instant Pot Velveeta Mac & Cheese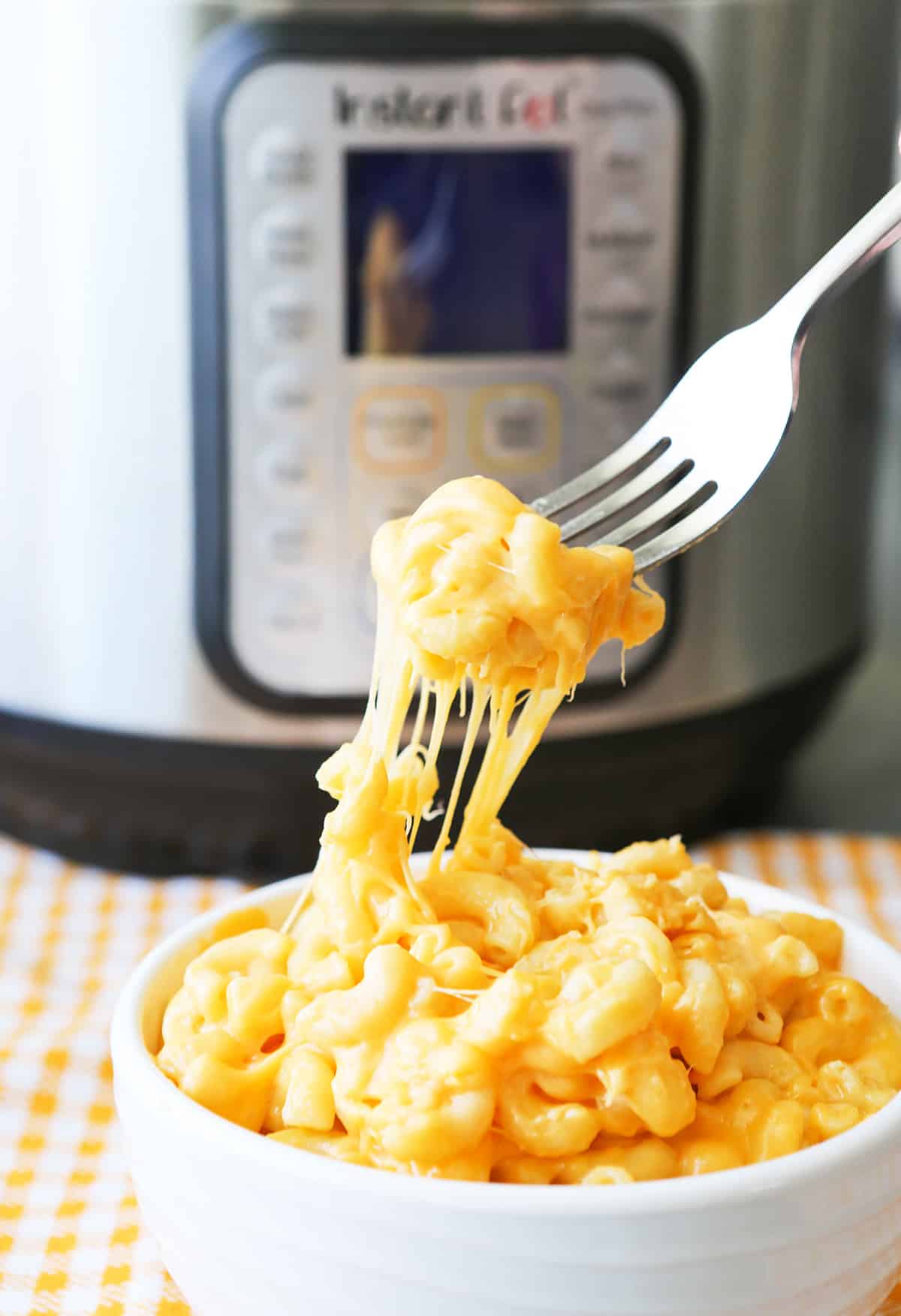 This Instant Pot velveeta mac and cheese recipe is a dream come true! Let your pressure cooker create perfectly cooked and creamy pasta that both kids and adults will love. Done in 20 minutes, this side OR main dish cooks absolutely perfectly every single time!
Instant Pot BBQ Pulled Pork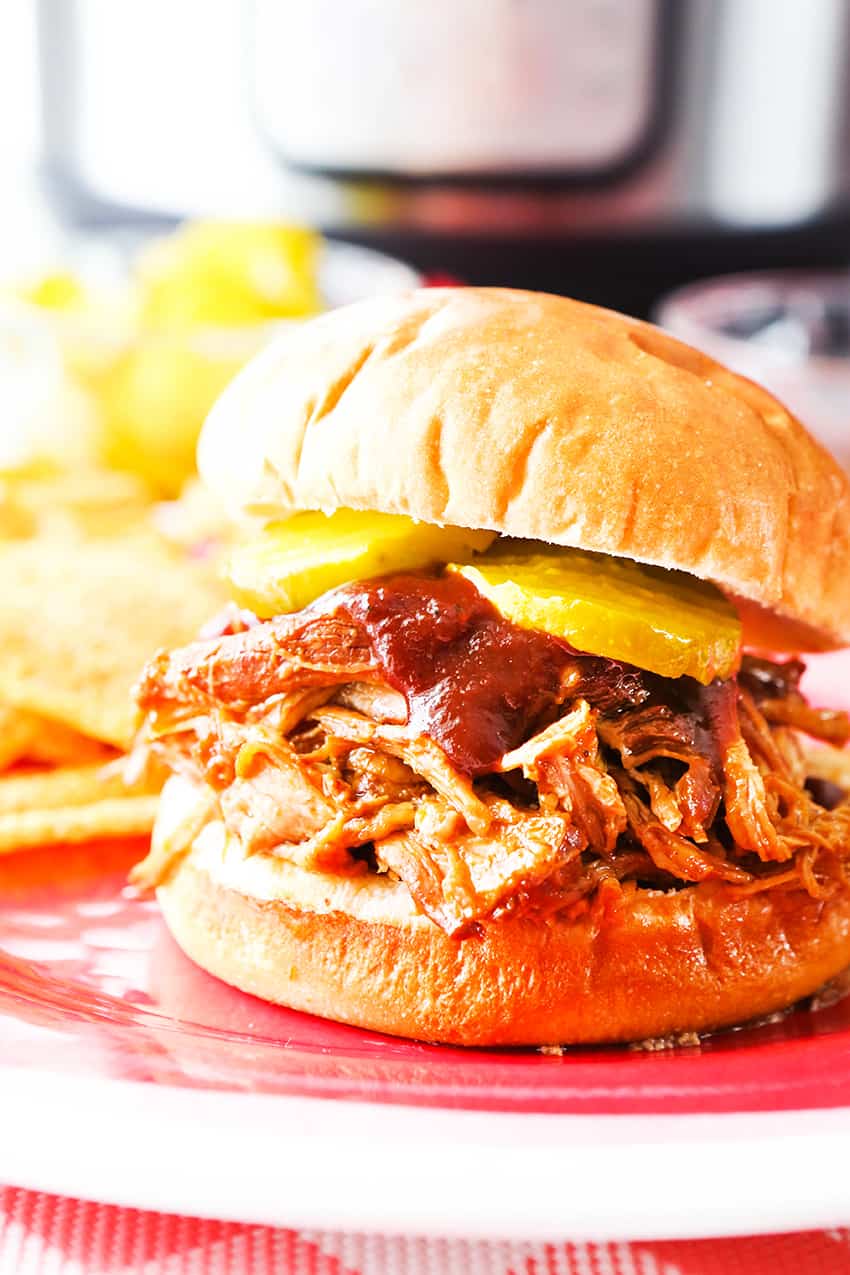 Introducing the most perfect savory sandwich recipe! Instant Pot Pulled Pork with coke make delicious sandwiches and are a hit for family dinner OR at your next gathering. The pork comes out perfectly tender, packed with flavor every time and tastes like it has been slow cooking all day long.
Instant Pot Mushrooms with Butter Ranch Sauce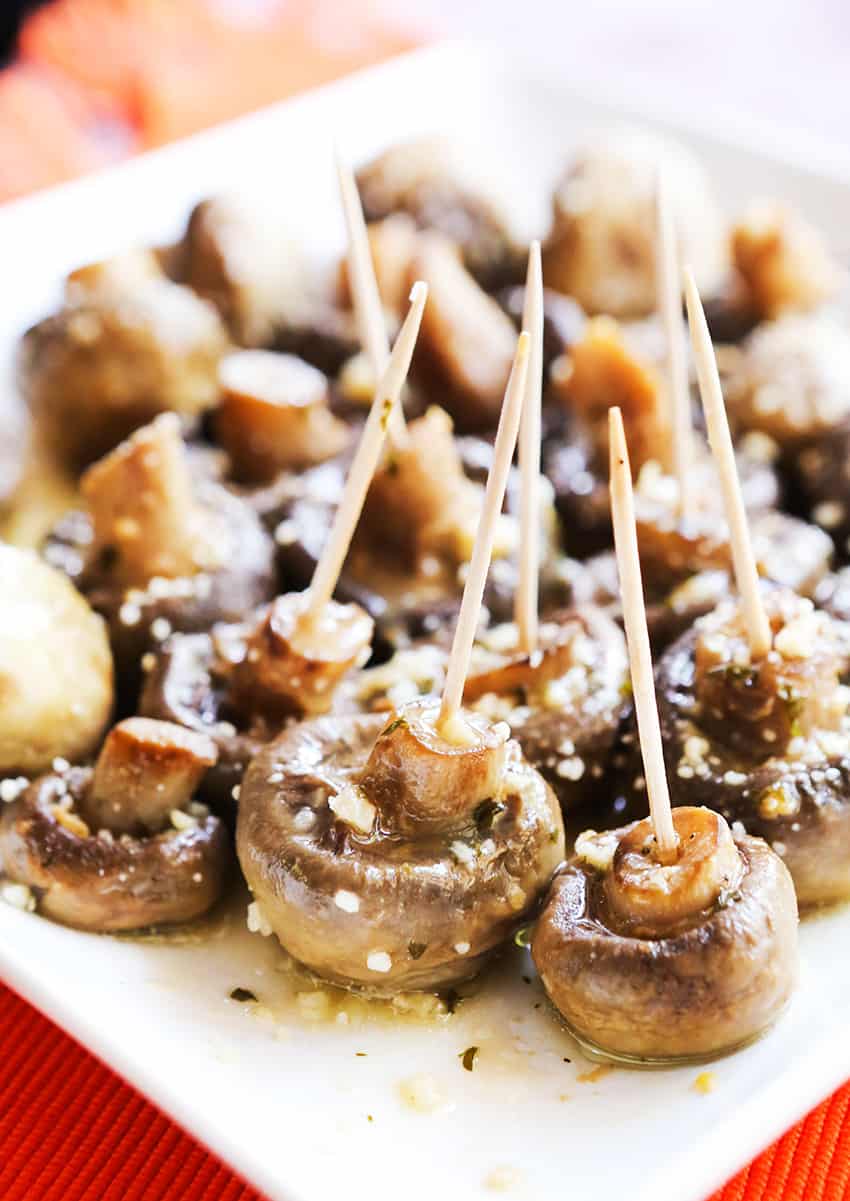 These buttery, ranch-flavored Instant Pot Mushrooms are a great side dish and also the perfect party food. They cook them perfectly every single time!
Pork Chops with Gravy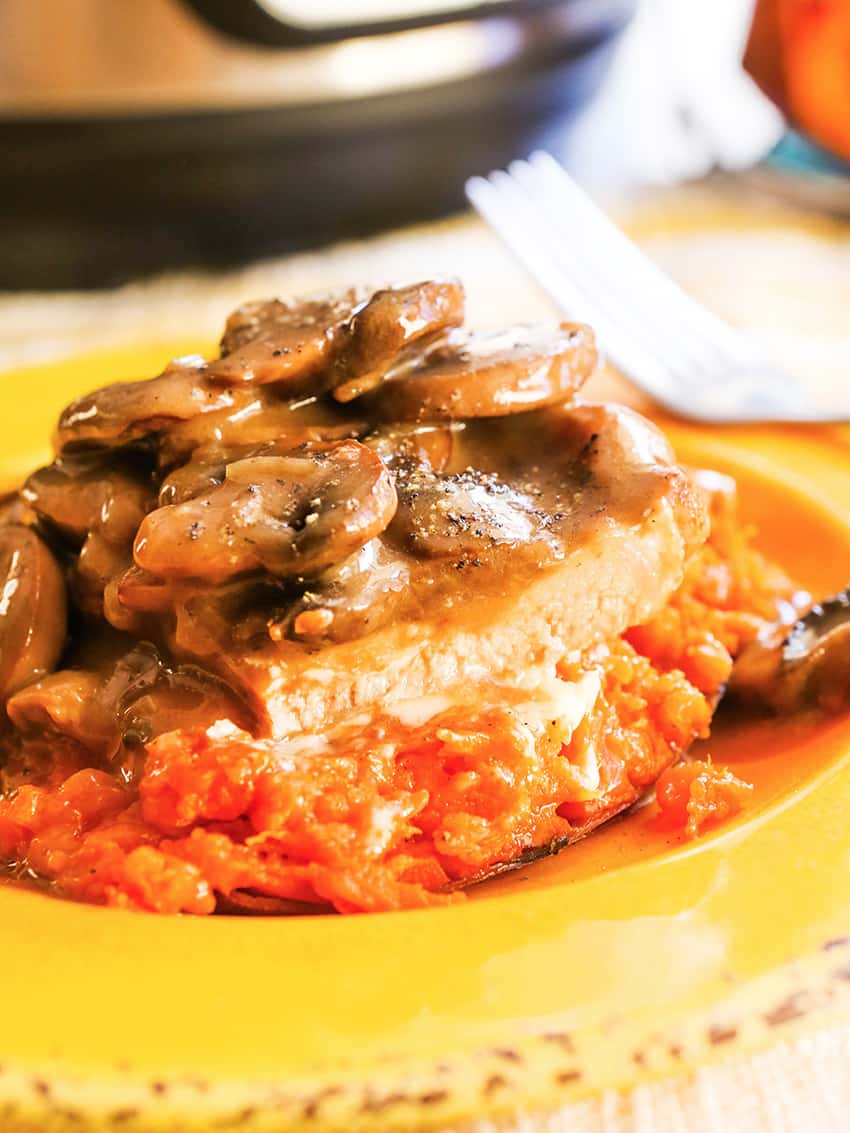 Instant Pot Pork Chops (with a bonus gravy sauce!) come together quickly and they are SO DELICIOUS. Super quick, easy meal for busy nights!
Sweet Potatoes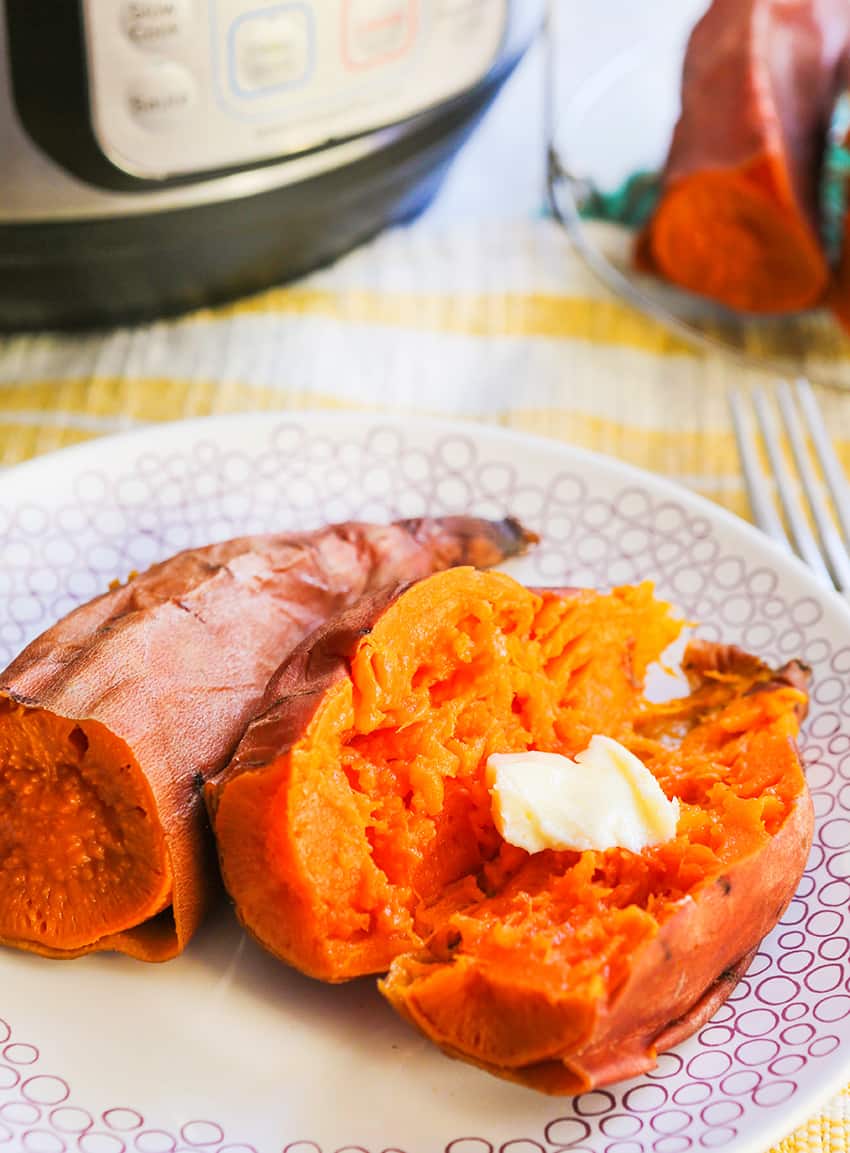 Instant Pot Sweet Potatoes are easy and delish! Reduce cook time in half compared to baking and they turn out perfectly every time with little effort.
Whole Rotisserie Style Chicken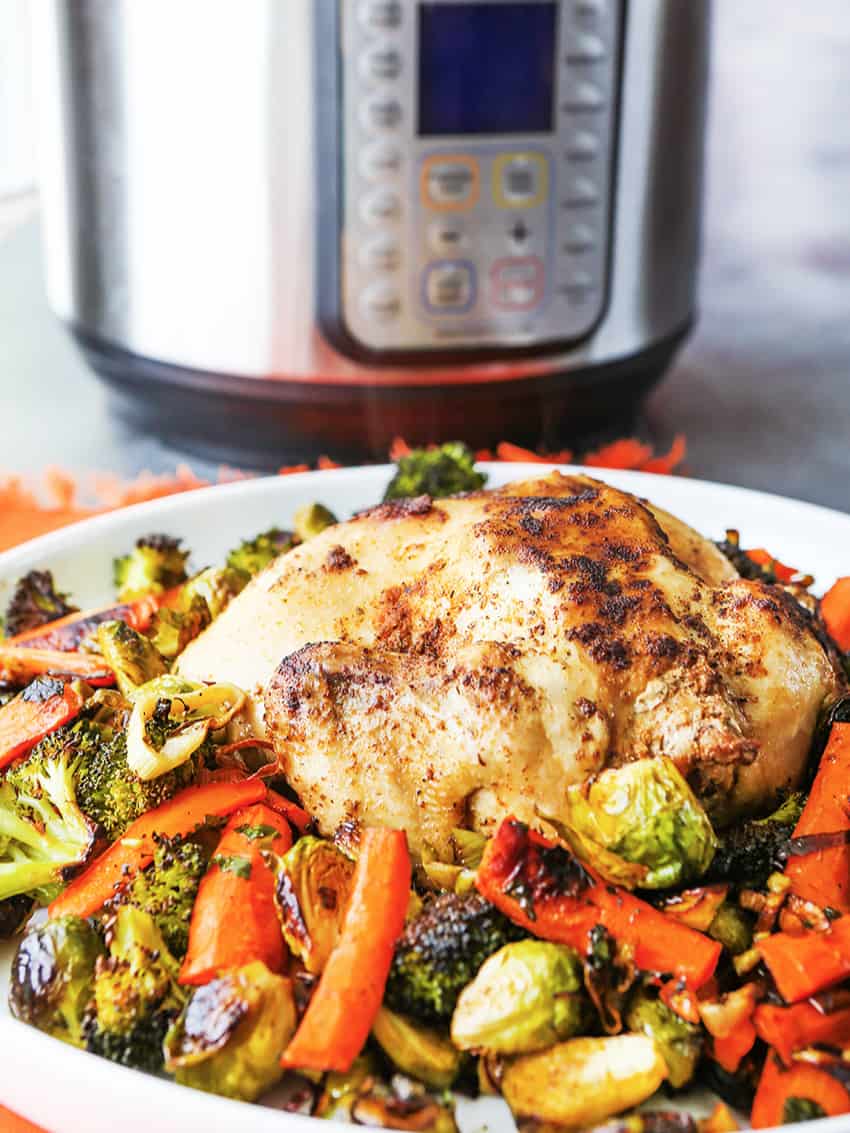 Cook a tender, perfectly roasted chicken in your Instant Pot rotisserie-style in less than an hour! This recipe turns out perfectly every time. Perfect for an easy dinner or to have on hand for added protein in your favorite chicken recipes throughout the week. No need to run out for a fresh rotisserie chicken!
Green Beans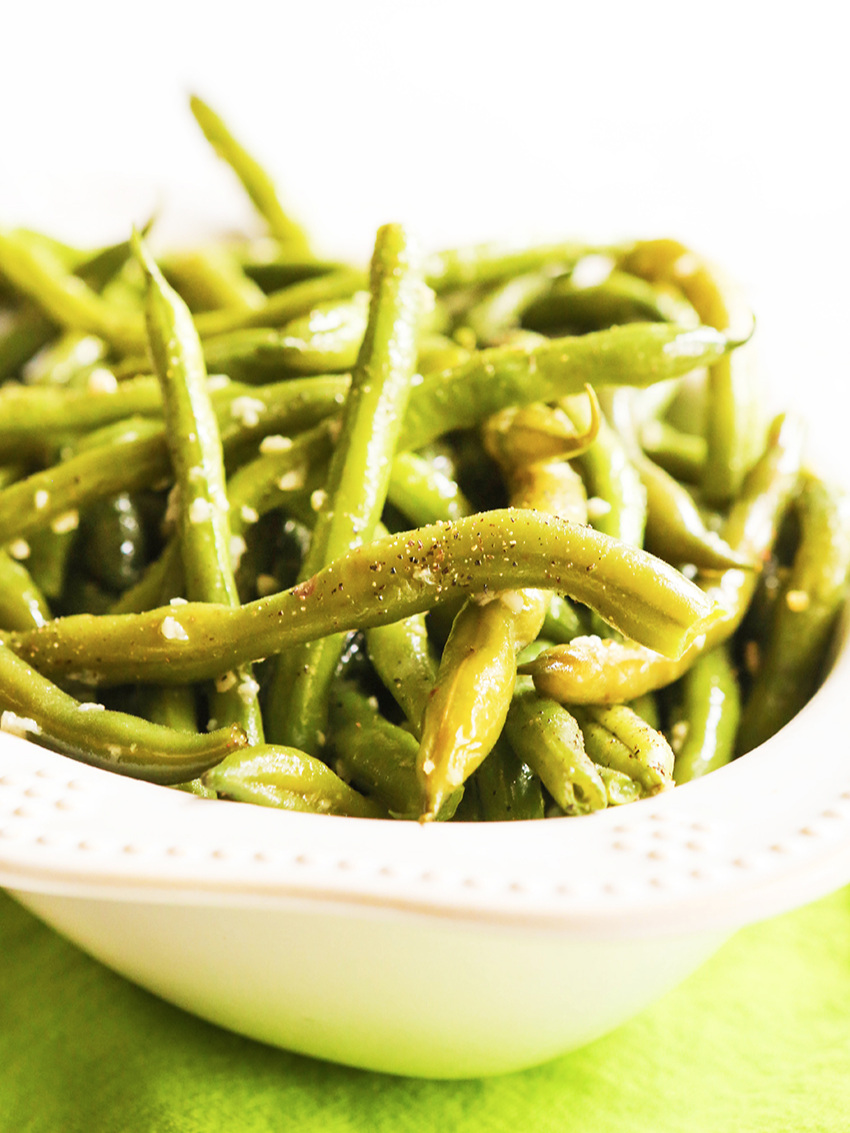 Free up space on your stove top by preparing Instant Pot steamed green beans quickly and perfectly! Enjoy these crunchy-tender, low carb beans as a side dish for any meal. They cook perfectly every single time!
Sloppy Joes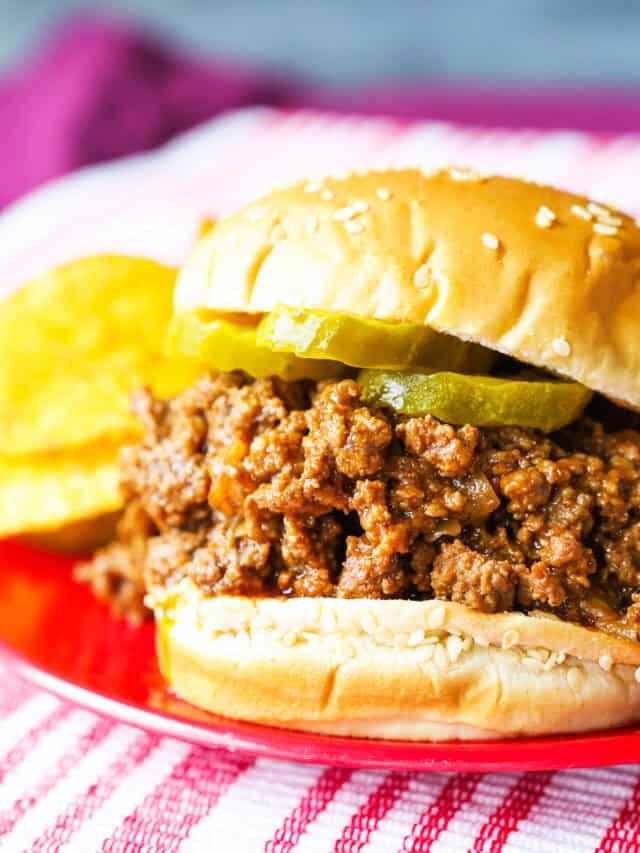 A childhood staple, this classic sandwich is hearty and delicious! Make Instant Pot sloppy joes for a super quick and easy dinner with a sweet and savory sauce. This Instant Pot recipe is the perfect recipe for family dinners and potlucks.
No Yeast Beer Bread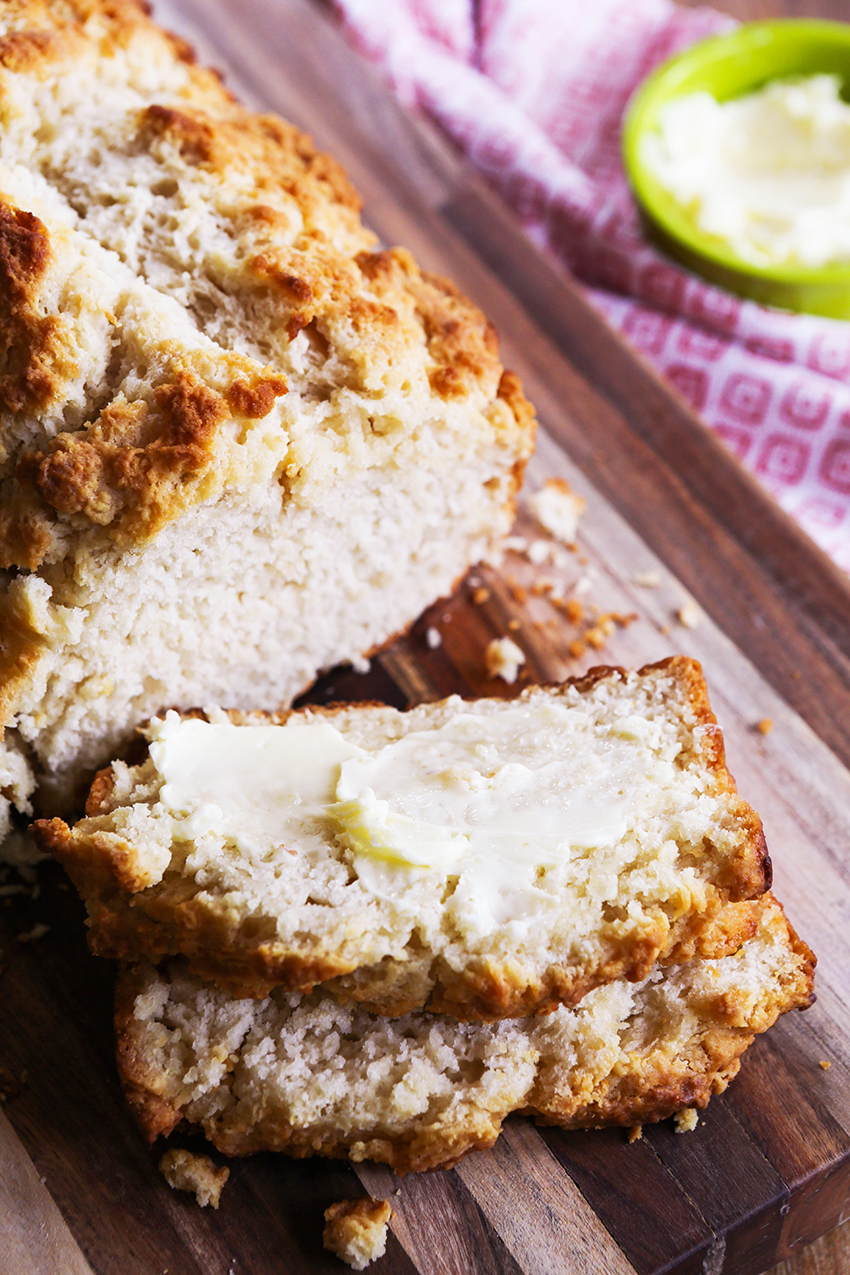 Only a handful of ingredients are required to make this Beer Bread No Yeast recipe. It makes for a great sweet and savory snack!
Pan Fried Pork Chops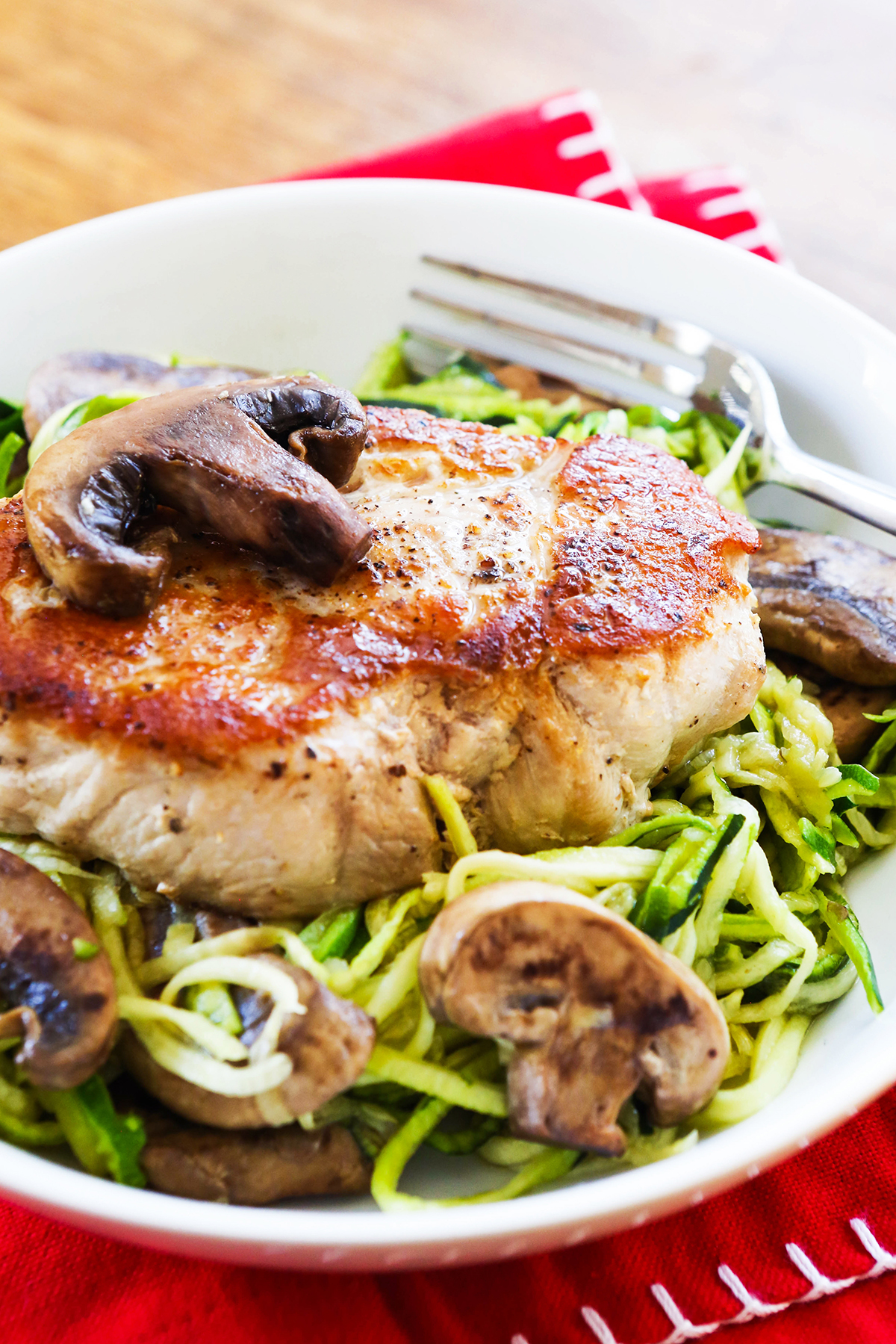 This is my mom's pan fried pork chops recipe and since learning her method, I will never prepare pork another way again. Make the pork chops while steaming some veggies and dinner will be done in less than 20 minutes!
Baked Zucchini Chips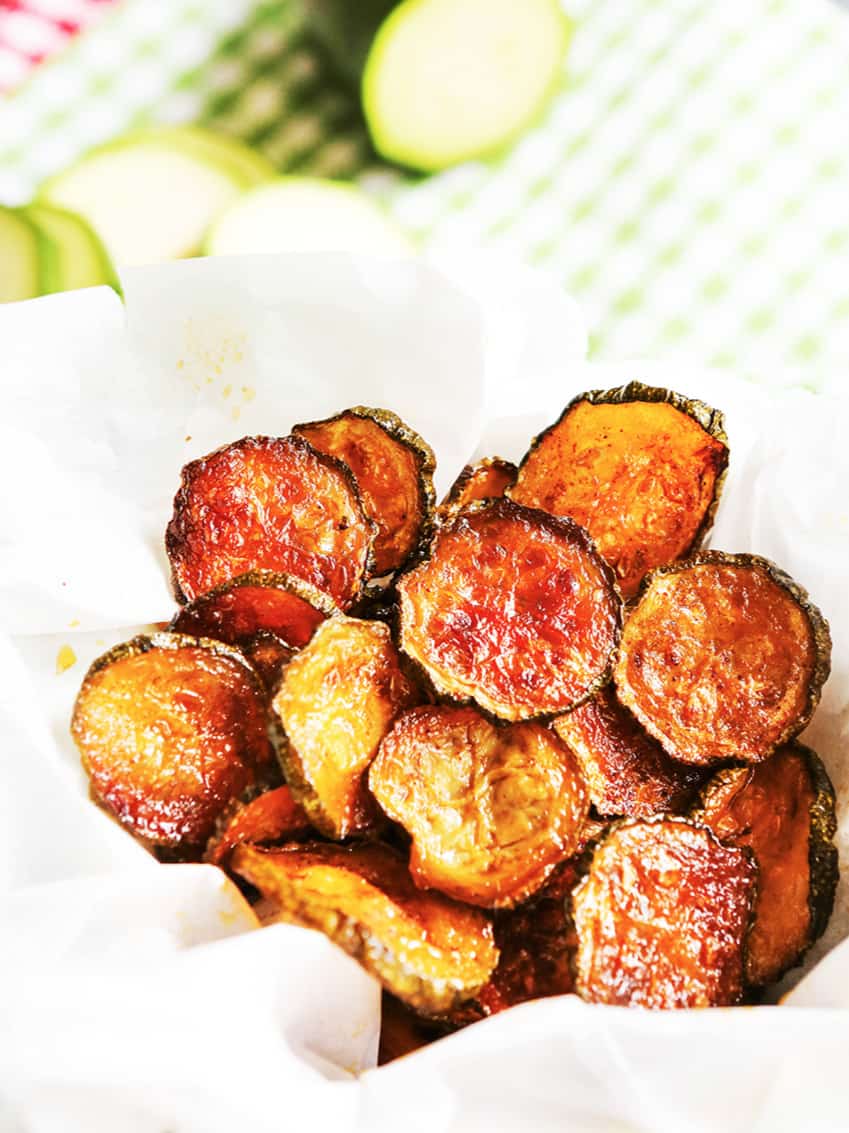 Zucchini Chips are the perfect snack made from a favorite garden vegetable! Free from preservatives, super easy to make and better than potato chips!
Shredded Chicken for Tacos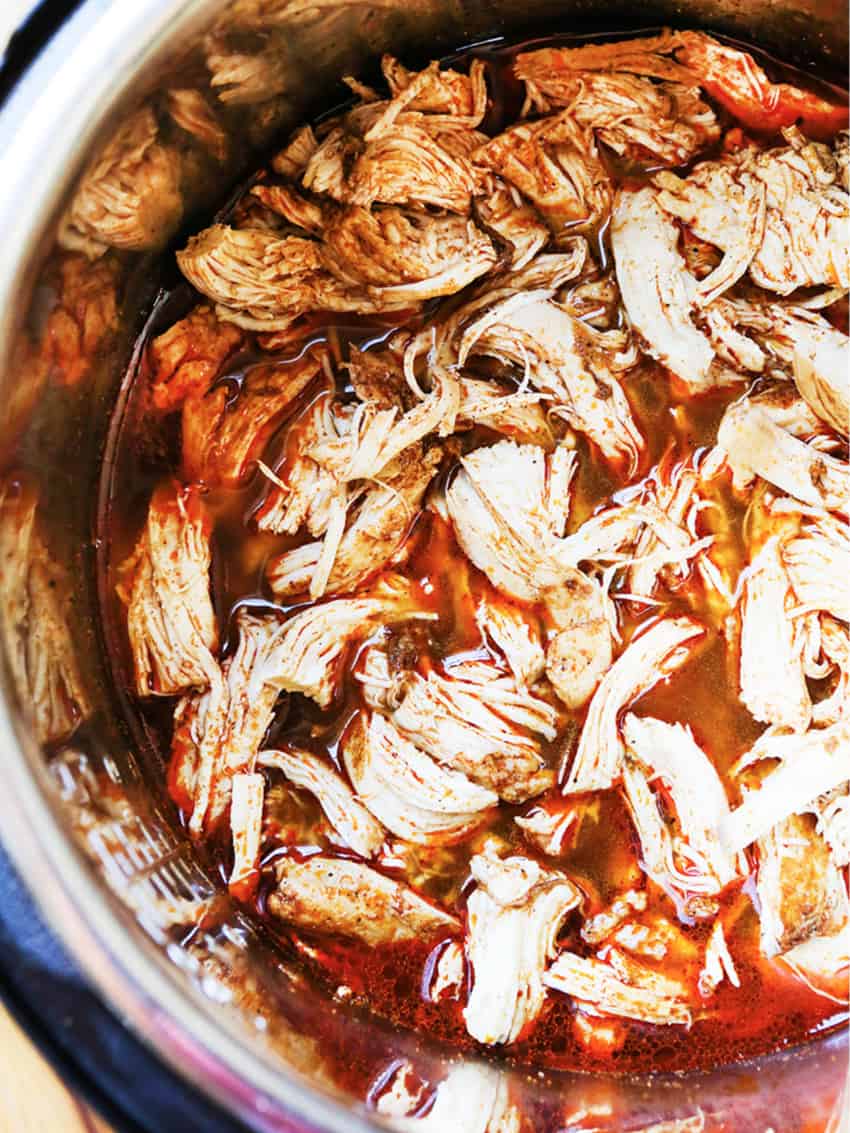 These are the best Instant Pot Shredded Chicken Tacos you will ever eat! SO GOOD! Making shredded chicken for tacos in the Instant Pot requires only FOUR ingredients. The meat turns out flavorful, tender and juicy every single time. Perfect for taco night!
Baked Mac and Cheese Bites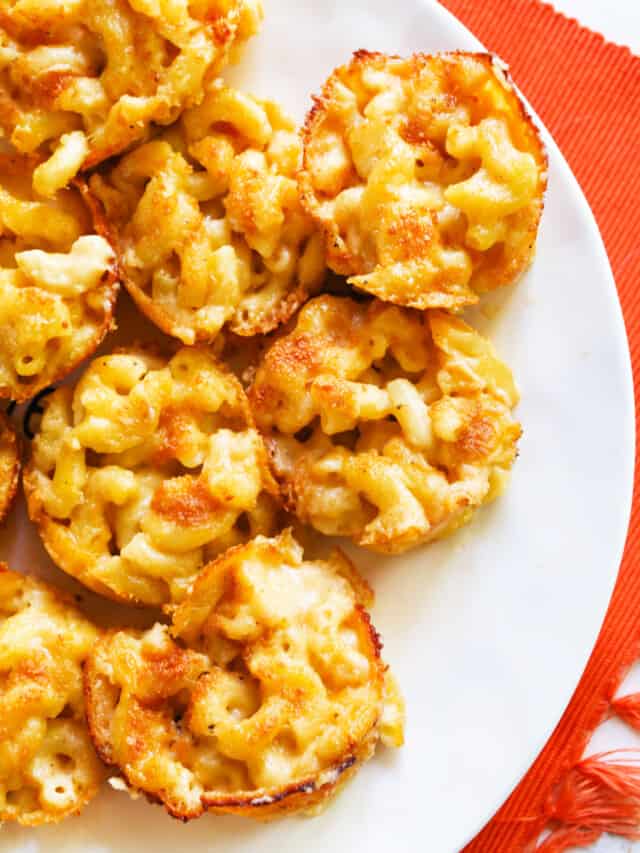 Looking for a new way to enjoy comforting mac and cheese? Make this baked mac and cheese bites recipe for a fun and perfect finger food to serve to kids and adults.
Pot Roast with Potatoes and Carrots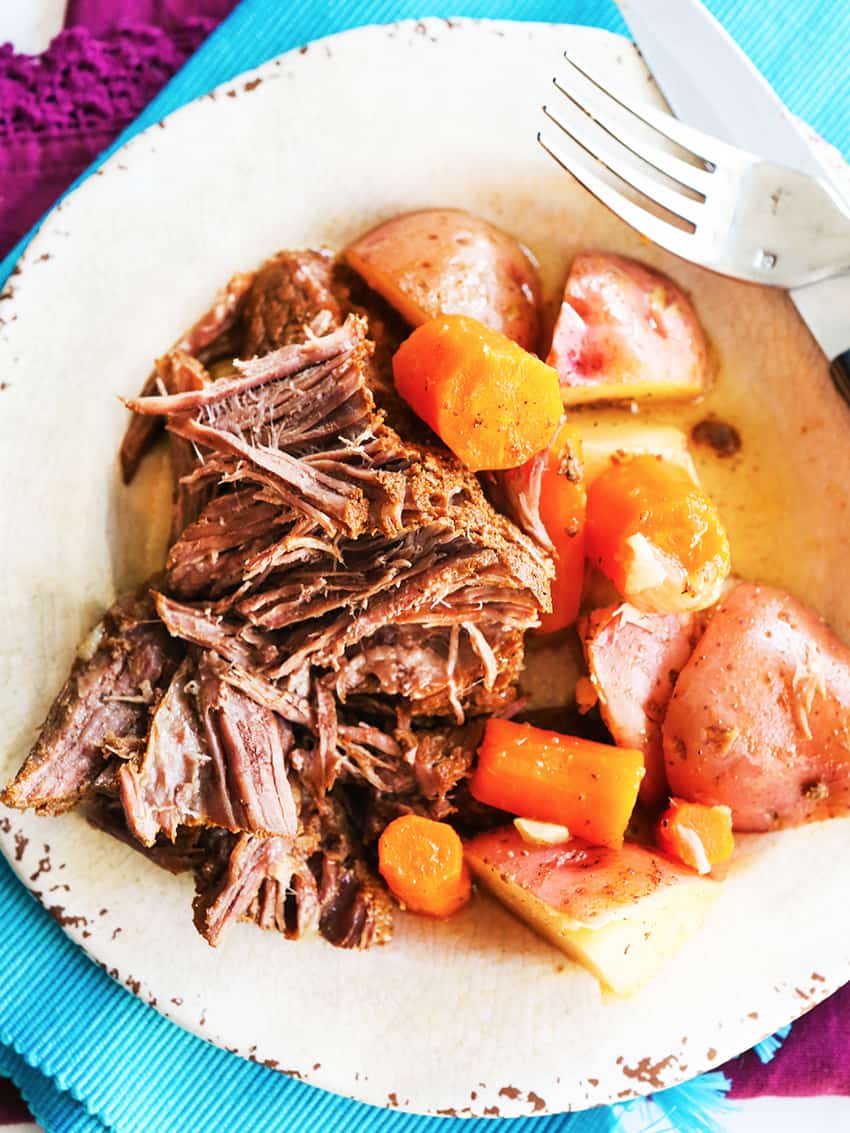 Make your next pot roast in your Instant Pot! Beef, potatoes, carrots and gravy are made in a single pot and they cook perfectly every time. This is the juiciest, most tender roast your lips will ever taste! Instant Pot Pot Roast with Potatoes and Carrots are an easy dinner option any night of the week that the whole family will love!
Sauteed Cabbage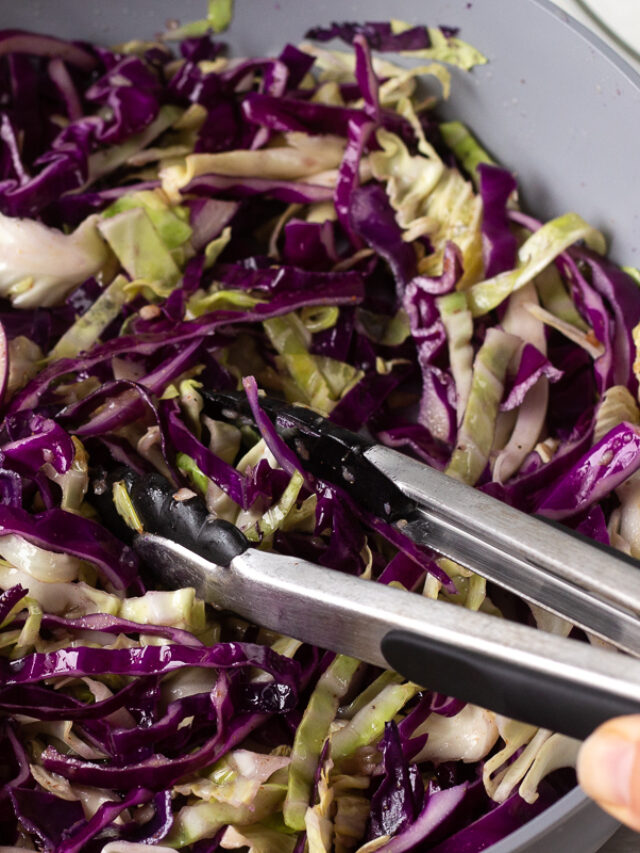 This is the best sauteed cabbage recipe! It is the perfect quick and healthy side dish for any meal. Using only a few ingredients and taking 10 minutes of your time, you can't go wrong with this flavorful, affordable gluten free recipe!
Runza Casserole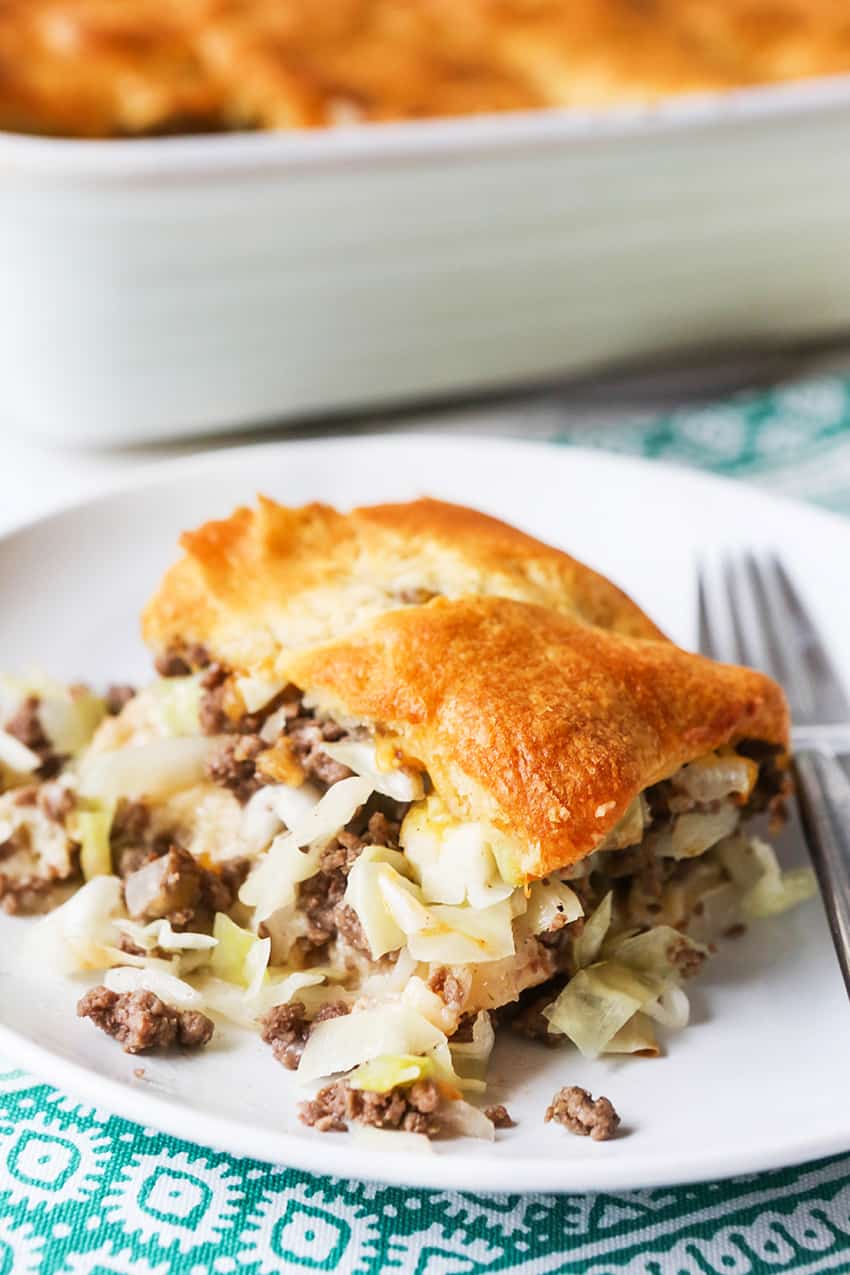 Runza Casserole is inspired by a world-famous sandwich made with ground beef and cabbage. This is a filling, delicious and affordable way to feed an entire family!