How long does mustard last? If you have a bottle staring at you from inside your refrigerator and you don't know whether to toss or eat.. read on!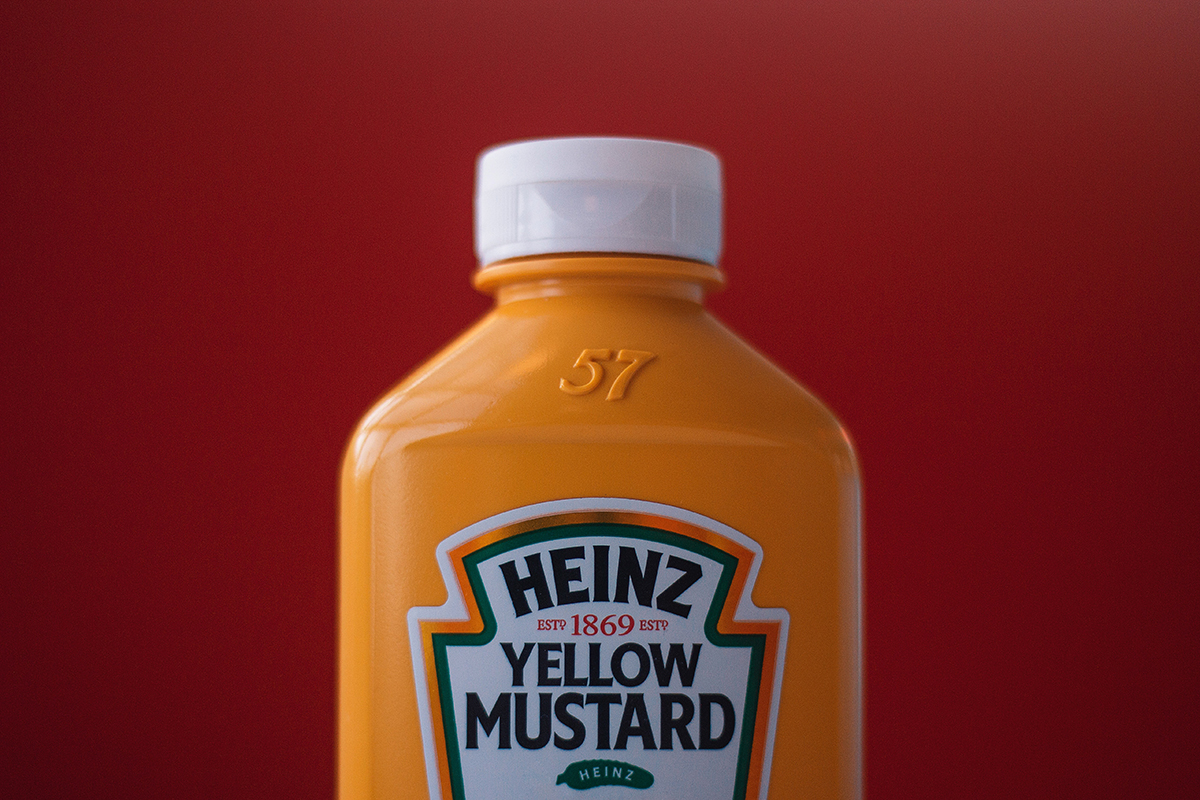 Mustard is one of the most common condiments that can be found in just about every fridge in North America. It is a popular condiment with a distinct flavor, lending to many different uses. It enhances burgers, hot dogs and sandwiches and adds a flavor boost to recipes such as potato salad and egg salad.
Since it is such an ever-present ingredient, it can cause frequent head-scratching as you wonder if it is still safe to eat. If you are wondering, "How long does mustard last?" and "Is it ok to eat this stuff?" read on for tips about this versatile ingredient so you will know whether to eat or throw.
Shelf Life of Mustard When Stored in the Pantry
This acidic yellow sauce lasts for a really long time when stored properly at room temperature. An unopened jar of mustard lasts for up to 2 years beyond the printed expiration date when stored in a dry place such as a kitchen cabinet or pantry.
Other varieties may come with different expirations and here is a good guideline:
Dry – 2 years
Yellow – 2 years
Dijon – 3 years
Honey – 3 years
Homemade – 1 day
How Long Does Mustard Last in the Fridge
Once you open mustard, it should be stored in the refrigerator to extend its freshness. Dry, yellow, Dijon and honey mustard will all last for 1 year when stored properly in the fridge. The shelf life of homemade mustard depends upon the ingredients inside.
Recipes with a higher proportion of vinegar will last longer than varieties with a smaller amount of vinegar. Vinegar produces a natural acidity that will preserve the ingredient, as will fresh lemon juice.
Mustard packets have a shorter shelf life, staying fresh in the refrigerator for only 6 months.
Extend the Shelf Life of This Condiment
Refrigerate it! Secure the lid on the bottle or transfer to an airtight container and store mustard in the fridge at all times when not using it.
Keep it out of the door! Food items stored in the refrigerator door are subjected to warmer temps, especially with frequent openings. This can decrease the shelf life. Instead, store the condiment on a shelf and push it toward the back of the refrigerator so it stays fresh for a longer period.
Keep at the same temp! Moisture can collect inside the container when temperature change occurs. Keep the temp of the whole jar as consistent as possible to avoid early spoilage and always keep out of direct sunlight.
Go glass! Mustard stored in a glass jar will stay fresh longer than when kept in plastic squeeze bottles.
Avoid cross contamination! Always be sure to use clean utensils when serving mustard in order to avoid cross-contamination. A clean spoon should be used every time you dip into the jar.
When Does Mustard Go Bad
If you find yourself inspecting a bottle of this yellow condiment, trying to figure out whether or not it has been sitting in the fridge for too long, there are a few ways to determine whether you should use it or toss it!
Smell test. Pop the cap off and give it a good smell. Fresh mustard has a recognizably strong scent that you should recognize. If you detect an unpleasant odor or sour smell, it is likely destined to be tossed into the garbage.
Note appearance. If the color of the liquid seems unusual (either very dark or light), that is a good sign of spoilage and should be tossed. More obviously, if mold is present it can be harmful to consume so toss immediately.
Taste test. If steps one and two have passed the test, pour a bit into a spoon and give it a taste test. You probably know the familiar taste of this condiment, so use common sense to determine if the taste is off. If you detect a sour taste or unusual flavor, throw the entire bottle!
Substitutes For Yellow Mustard and Other Varieties
Yellow – Equal amounts of mayonnaise is a great replacement if you are looking to match the thickness and consistency, but will provide a different flavor.
Dijon or Spicy Brown – Replace with horseradish sauce or Wasabi, not necessarily in equal proportions. Since both substitutions offer a good deal of spice, use just a fraction of what you'd use for Dijon, no more than one-eighth or one-quarter.
Mustard Seed – Horseradish can be a replacement in spicy dishes. Caraway seeds have a similar flavor as mustard seeds. Any prepared type of liquid mustard can be a suitable replacement, as well. Turmeric will enhance the flavor of the dish, as well as add a bold yellow color.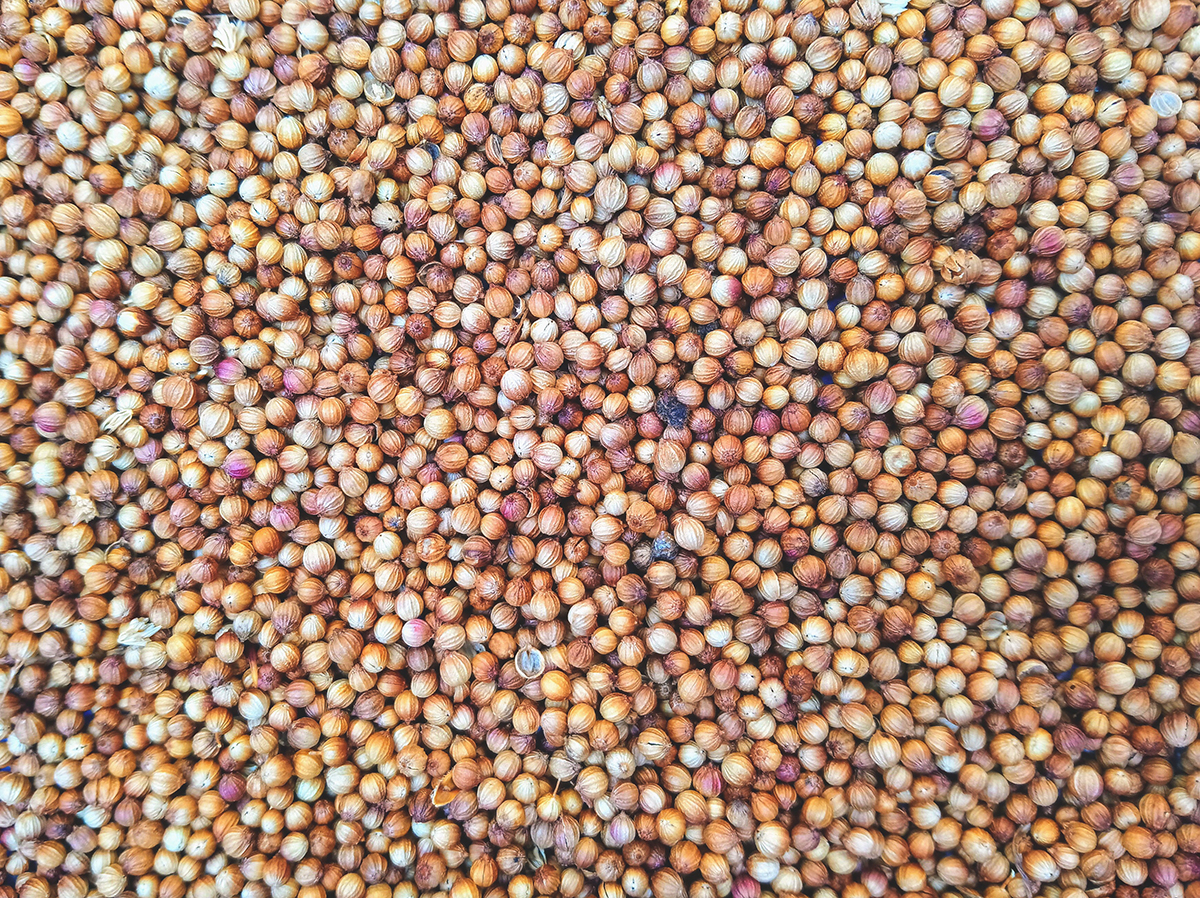 Ground Mustard vs Mustard Seed
Mustard seeds and ground mustard are the same ingredient, just in different forms. Yellow mustard seeds are straight from the plant, still in their round shape.
The two can be used interchangeably, but the following ratios should be considered: 1 teaspoon seeds:1½ teaspoons dry.
Ways To Use Mustard
Use as a glaze for cooked chicken, ham or other meat.
Add it to a vinaigrette salad dressing.
Create a crispy crust on fish or a beef roast.
Use as a condiment for hamburgers, hot dogs, sandwiches or unwiches.
Mix with honey (equal amounts) to create a spread or dipping sauce for soft pretzels, pretzel bites, French fries and other dippers.
Include as an ingredient in marinade mixtures, mayo and bbq sauces.
Use as a flavor enhancer in tuna salad, potato salad, coleslaw, egg salad.
Yellow or Dijon varieties complement any potato side or dish.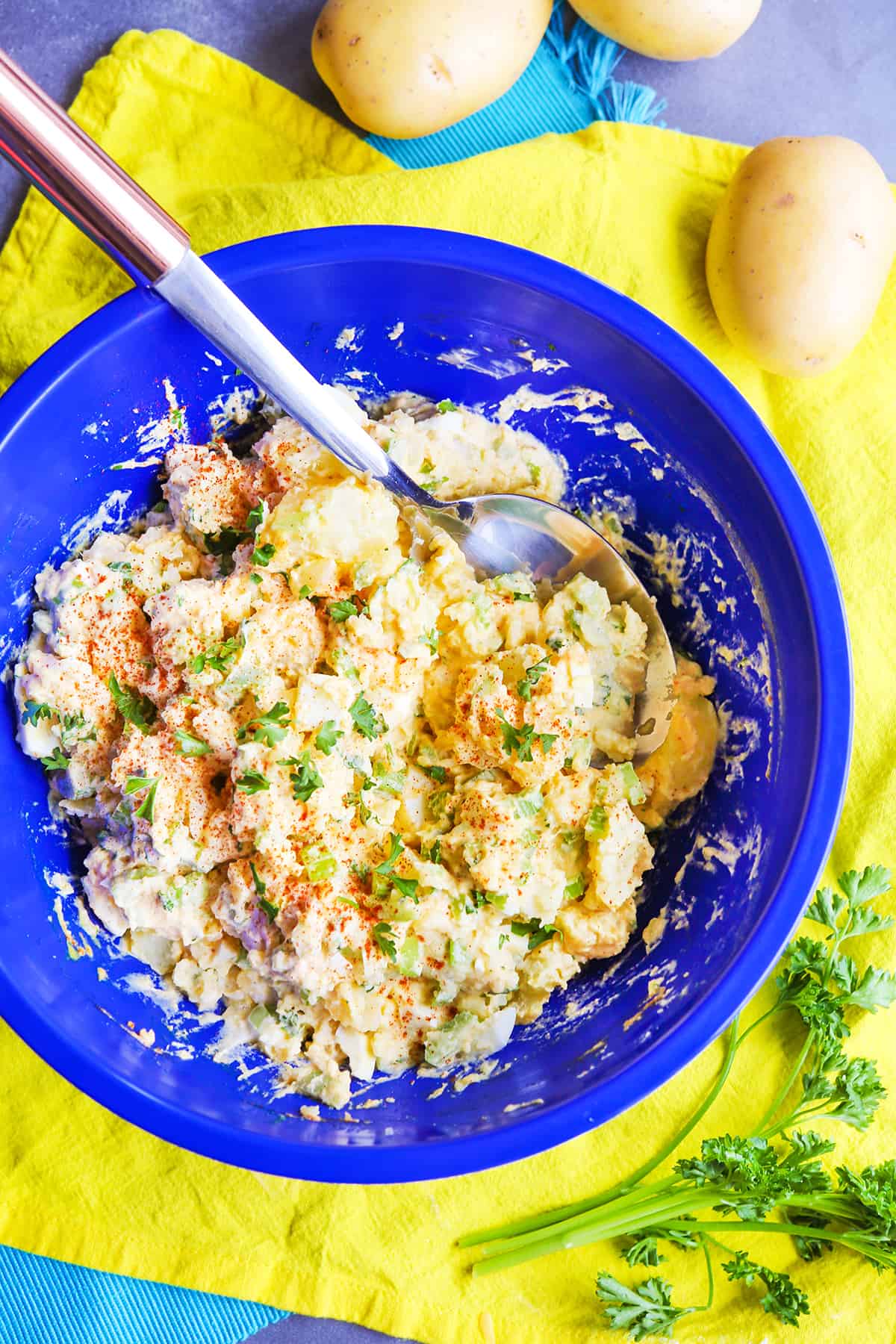 Recipes Using This Condiment
FAQ About Mustard
Is mustard keto friendly?
Mustard is typically very low in carbs and adheres to most keto diet plans. There are some varieties of mustard that have been sweetened with ingredients that are high in carbs, so be sure to check your labels.
Can dogs eat mustard?
Mustard seeds contain toxins that can lead to gastro-intestinal issues in dogs, making mustard unsafe to consume.
Is mustard gluten free?
Mustard seeds are naturally gluten free. It can be ground into a powder, flour or oil which are all gluten-free. Wheat can be added to mustard products as a thickening agent, so always be sure to check ingredient labels.
Is mustard vegan?
As a general rule, mustard adheres to a vegan diet. Some exceptions to this are honey mustard and at times Dijon mustard.
How to get mustard out of clothes?
To get mustard out of clothing, mix a teaspoon of dish soap with a cup of water, along with 1/2 teaspoon of white vinegar. Apply the solution to the stain and allow it to soak for 10 minutes. Rinse well with hot water and run through the laundry as usual.
How mustard is made?
Smooth, liquid mustard is made when ground mustard is combined with water, vinegar and seasonings.