Ham and cheese sandwiches are one of the most perfect finger foods to serve for many occasions, large or small. But what do you serve alongside this comforting sammy? Read on for 11 delicious ideas about what to serve with ham and cheese sandwiches.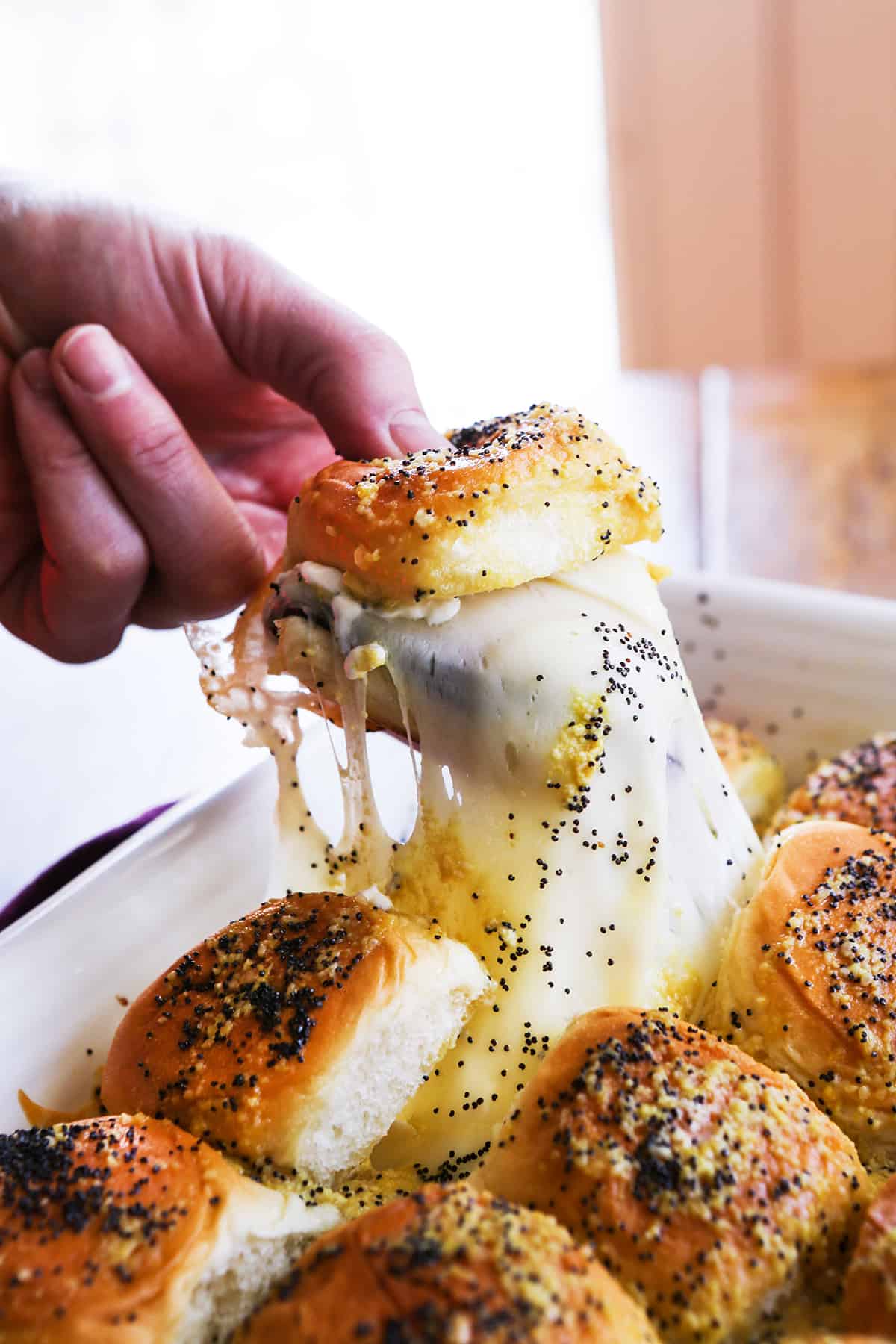 Ham and cheese sandwiches hold a dear place in my heart. They are a long-standing favorite of mine, in their savory and cheesy-delicious glory. I often serve them as an appetizer, main course for an easy weeknight dinner, game day recipe, as well as a holiday meal option.
Read on for many delicious ideas about what to serve with ham and cheese sandwiches, to create a complete and satisfying meal!
FAQ About Ham
Is bone-in ham better than boneless ham?
A piece of meat with a bone-in gives maximum flavor when cooking. The bone helps to cook slower and cook more evenly because the bone conducts heat.
When is a bone-in ham cooked?
Most hams in the U.S. are cured and fully cooked when sold. However, it can take a few hours on up to heat a ham to be served, especially when served with a glaze.
How much ham should be made per person?
If you are purchasing a bone-in ham, it's best to plan for approximately 1/2 pound per person and a 1/3 pound per person on a boneless ham. Some will more and some eat less than that but leftovers create so many delicious meals, it evens out!
Can you cook a bone-in ham from frozen?
Yes, any meat can be cooked from frozen, however you should allow for approximately 50% more cook time if you do.
How to Make Hot Ham and Cheese Sandwiches
These delicious, baked Hot Ham and Cheese Sliders are also known as Tailgate Sandwiches because they are the perfect game-day party sandwiches. They are bursting with flavor and gooey cheese, with a buttery mixture including poppy seeds and Worcestershire sauce spread on top of the rolls!
Layering these little sandwiches in a casserole dish and baking them in the oven makes a super easy ham and cheese sliders recipe to serve easily at your next gathering.
Recipe Notes for Ham Sliders
Replace the layers of ham with thin sliced turkey or roast beef deli meat instead for a different flavor.
Replace yellow mustard with honey mustard or dijon mustard for an extra touch of flavor.
Although I adore using provolone for these sammies, feel free to swap it out for another melty cheese such as cheddar cheese, mozzarella or even swiss cheese.
Using sweet Hawaiian rolls for these sandwiches produces such a delicious end result, but regular dinner rolls will work fine, too.
These are super easy to make ahead of time. Assemble the sandwiches as directed. Mix up the topping but store it separately in the fridge. Brush it over the tops of the sandwiches just before baking.
This is a good recipe to freeze. Place them in a resealable bag and wrap in foil. Freeze for up to 4 months!
Store leftovers in an airtight container covered with foil or plastic wrap in the fridge for up to 4 days.
Classic Ham Recipes
What To Serve With Ham – 19 perfect side dish options!
Ham is a delicious dinner option, but what do you serve alongside this savory star? Read on for 19 perfect ideas about what to serve with ham.
What To Serve With Ham and Cheese Sandwiches
A leafy green salad.
Baked beans or black beans are a great side dish option.
Sauteed Cabbage or another simple veggie side such as roasted vegetables or a simple veggie tray.
Especially if you are serving these in the spring or summer, Fruit Salad is the perfect complement.
Hashbrown casserole or any potato casserole.
Coleslaw.
Pasta salad.
Soup such as cheesy broccoli soup or chili.
Baked cinnamon and apple slices.
Creamy macaroni and cheese.
Potato chips or French fries (regular or sweet potato fries).
Best Chopped Salad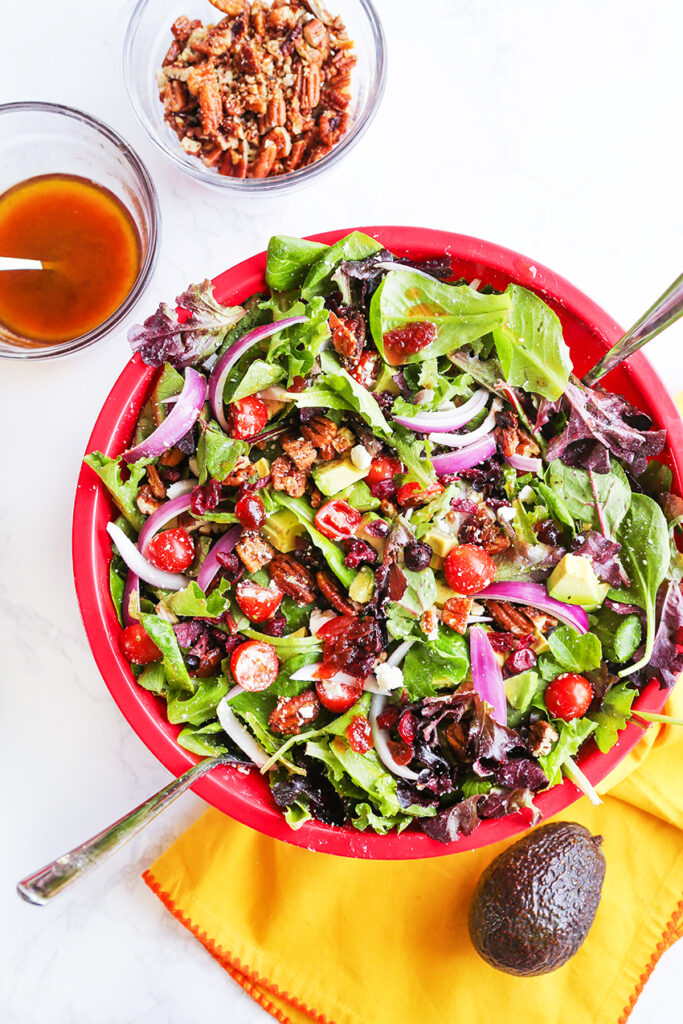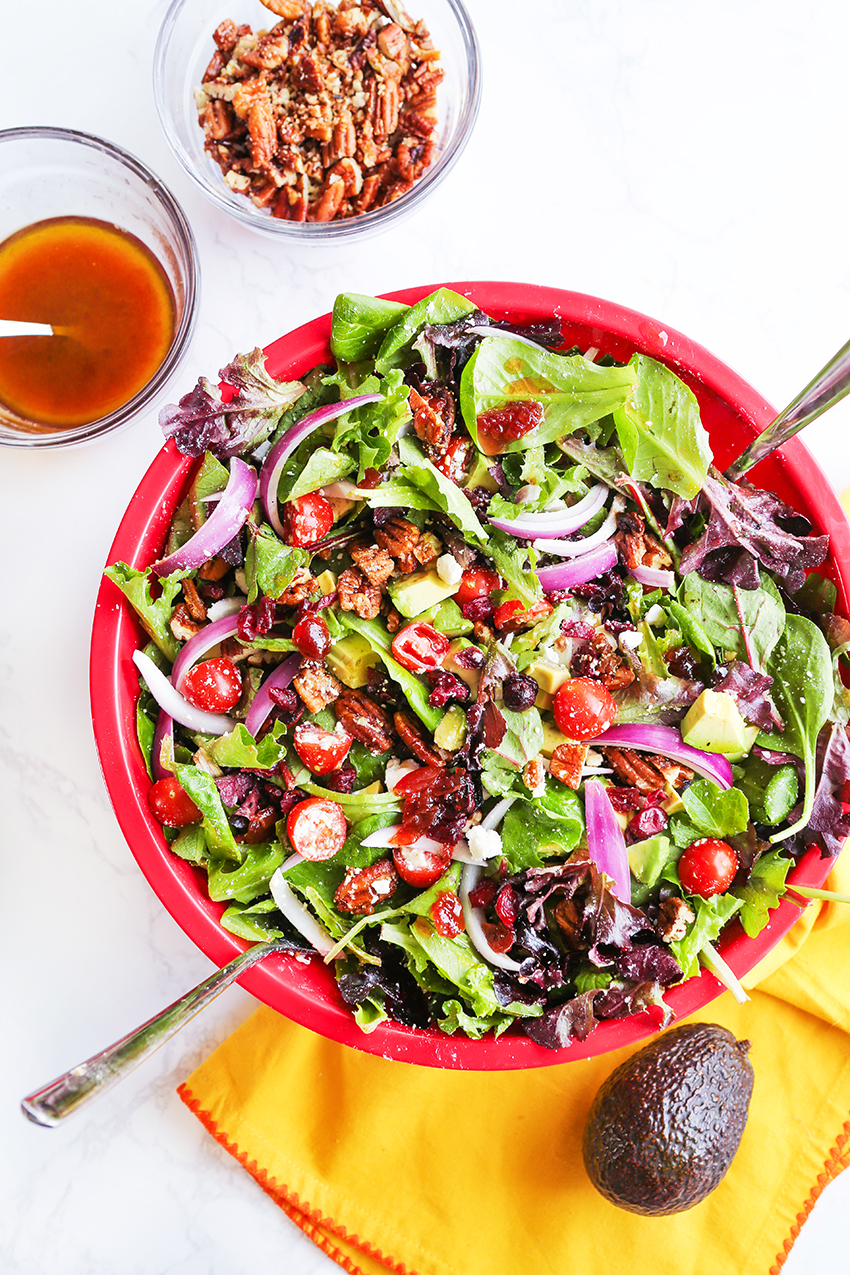 This is the best chopped salad recipe you'll find. It makes a large batch to enjoy for lunch throughout the week or serve at your next gathering.
Velveeta Mac and Cheese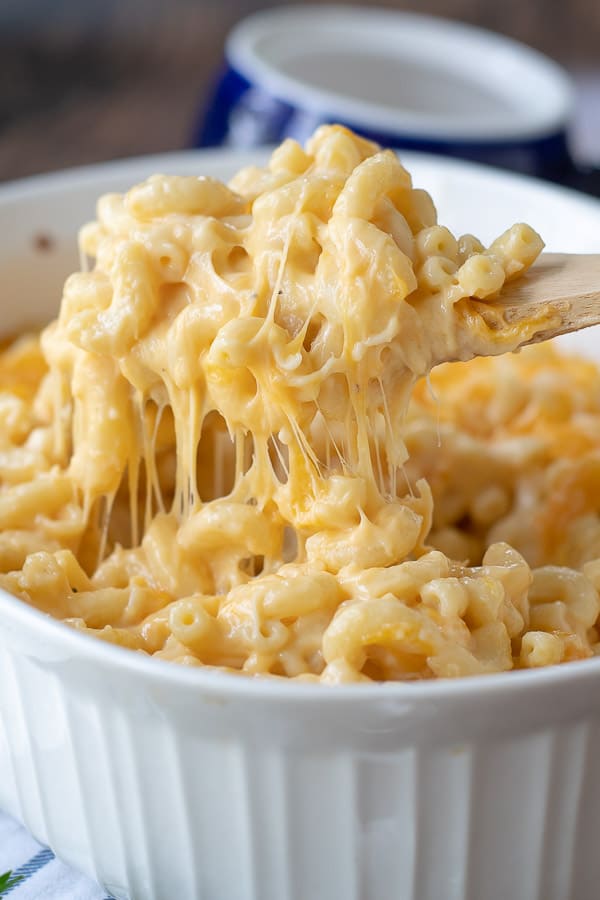 Super creamy homemade Velveeta Mac and Cheese is the ultimate family favorite recipe we've enjoyed for years. Easy, from scratch, baked macaroni and cheese is comfort food at its best!
Sauteed Cabbage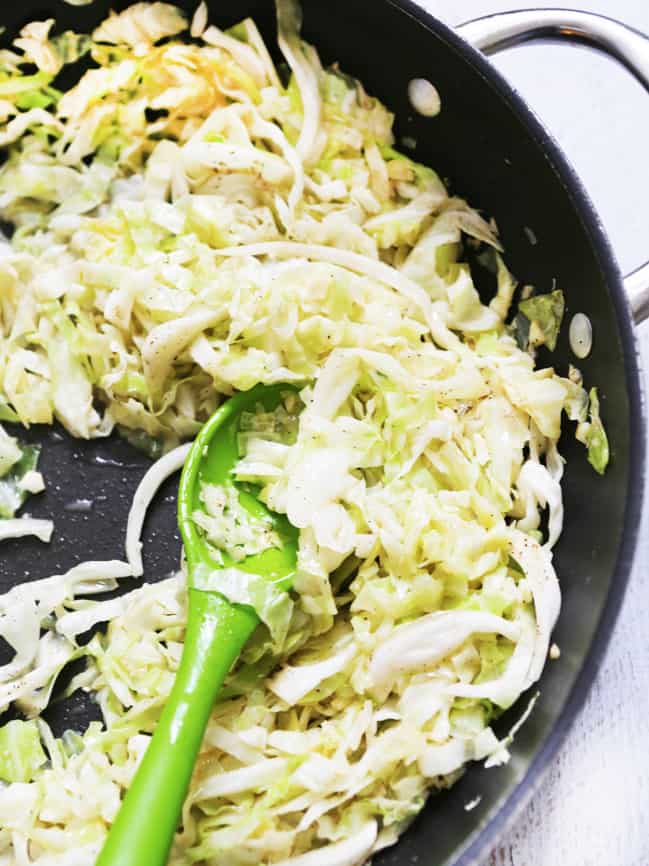 This easy Sauteed Cabbage recipe is the perfect quick and delicious side dish for any meal. Using only a few ingredients and taking 10 minutes of your time, you can't go wrong with this super flavorful and affordable recipe!
Mashed Potatoes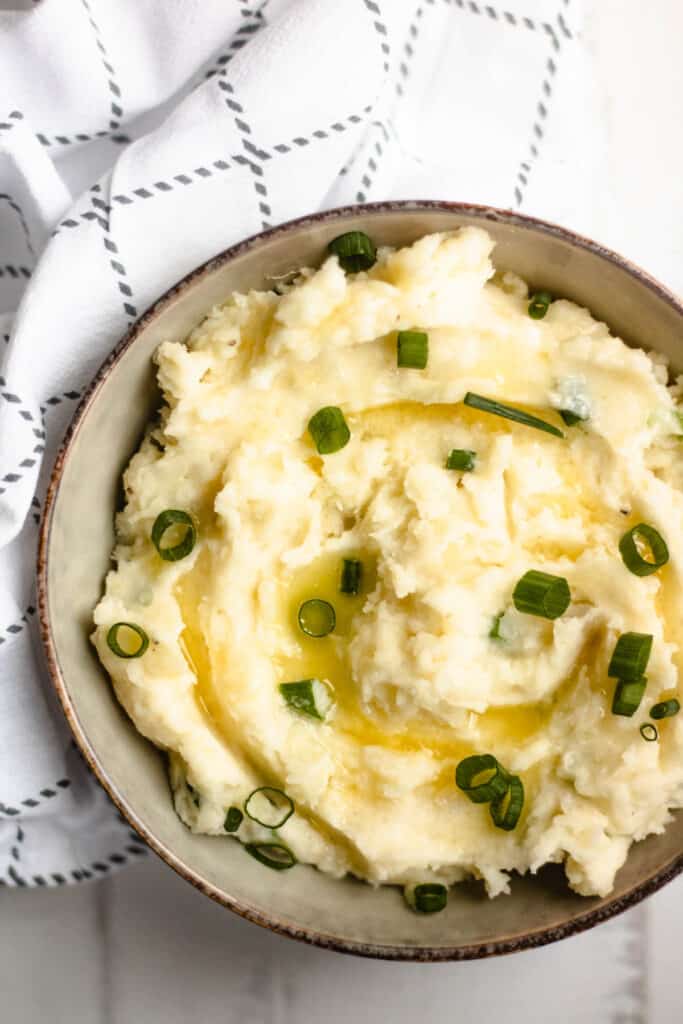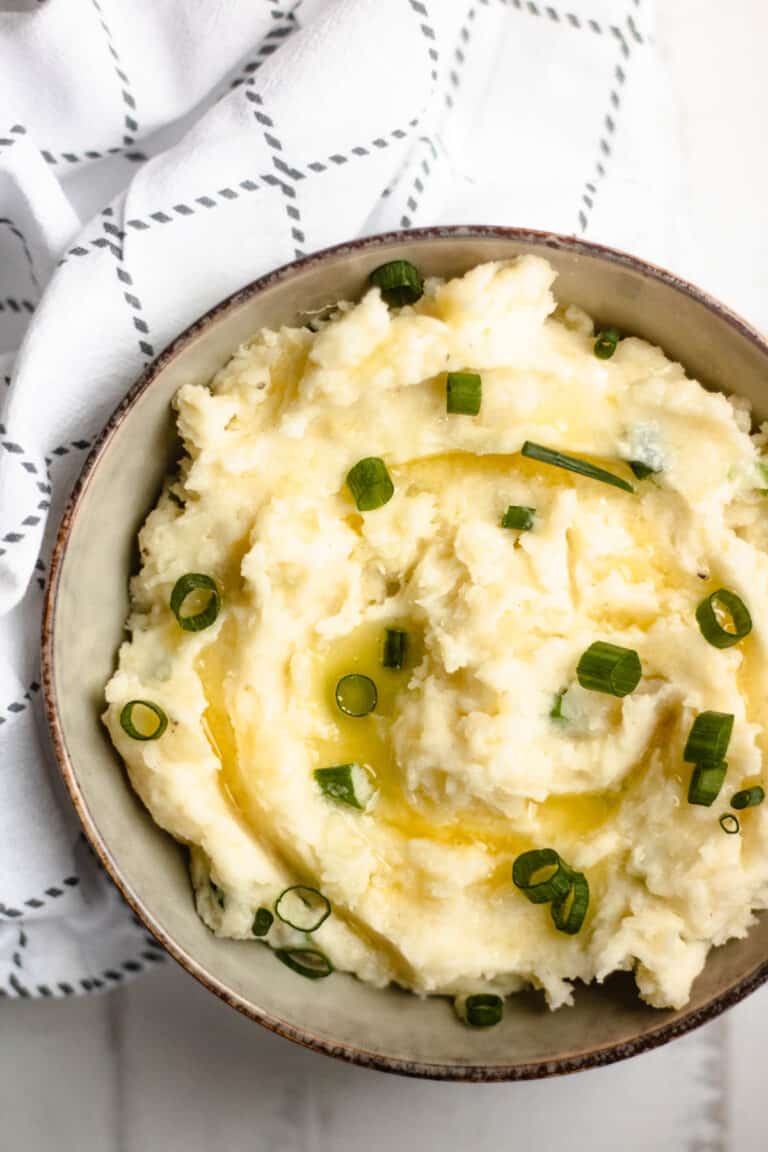 These horseradish mashed potatoes (from The Foreign Fork) are filled with chives, sour cream, milk, and horseradish. They are perfect as a side to red meat, including steak or prime rib.
Fruit Salad with a Twist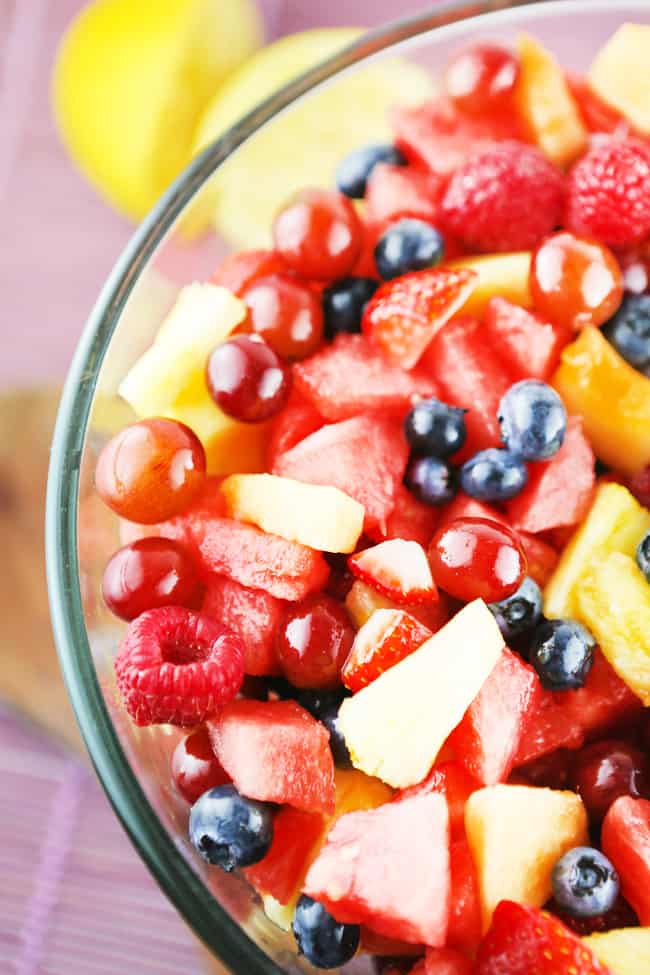 Put a delicious spin on your next summer gathering by learning how to make Fruit Salad step by step with a super-secret and unexpected ingredient. Simply mix together your favorite fresh summer fruits to enjoy a naturally sweet salad. This salad is a hit at parties!
Southern Style Macaroni Salad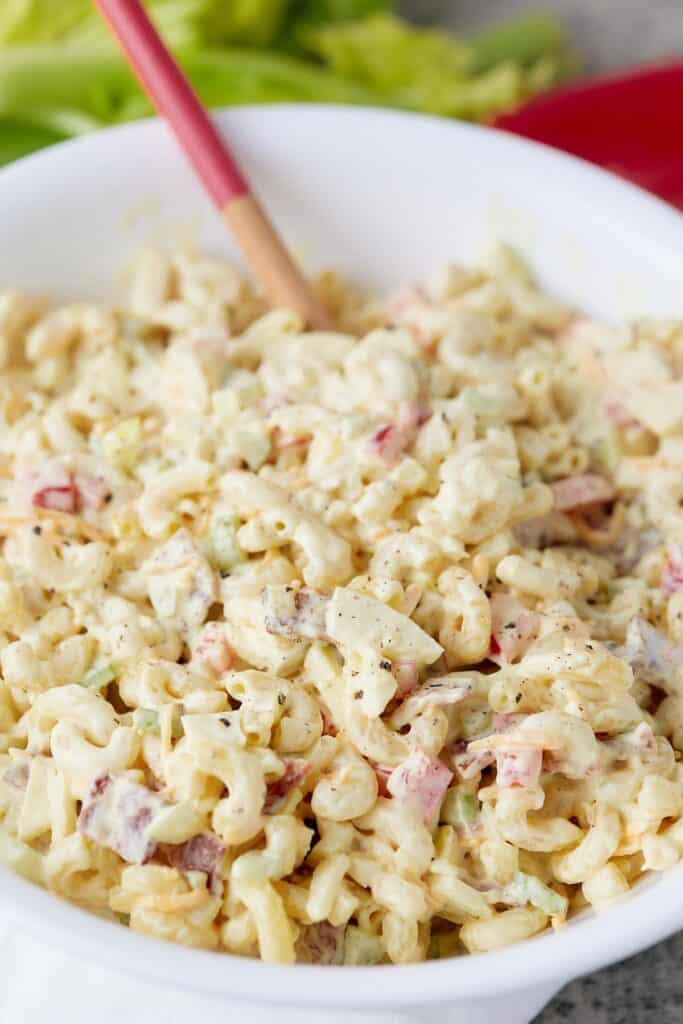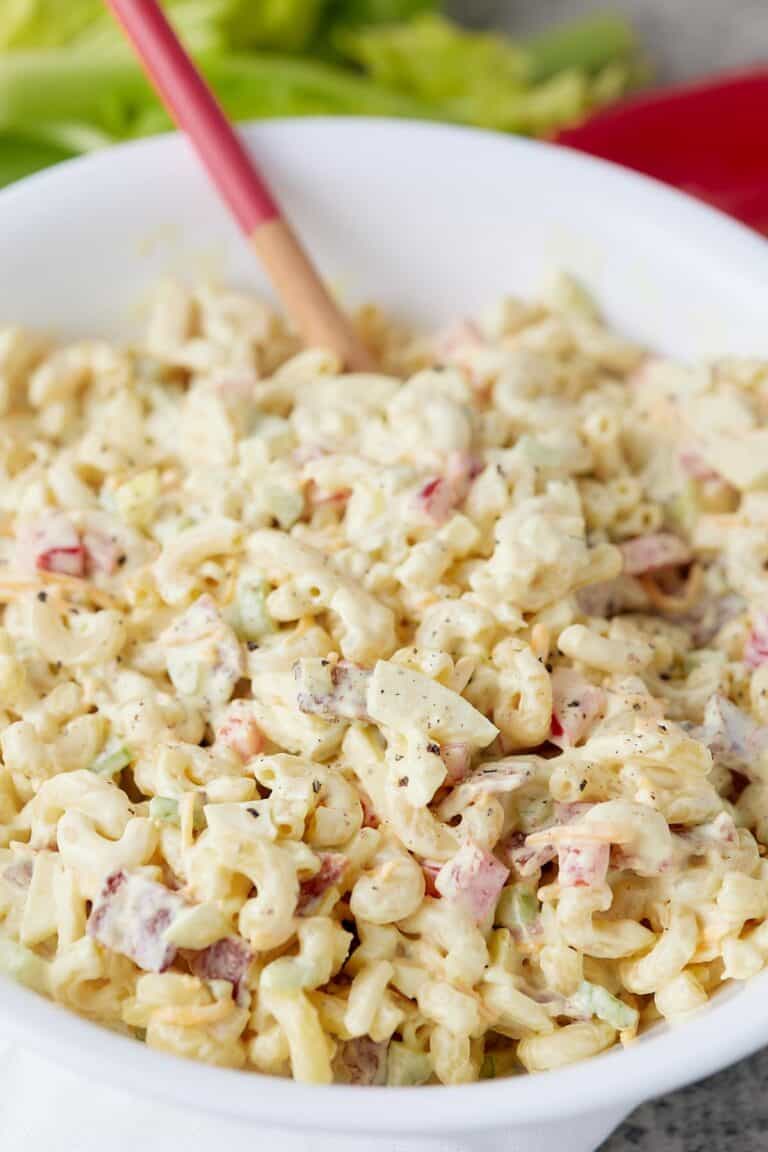 This crowd-pleasing Southern-style macaroni salad recipe (from My Forking Life) is a true family favorite! Macaroni pasta is tossed in a creamy mayonnaise sauce with crunchy veggies, crispy bacon, and boiled eggs for one delicious side dish.
Corn Dip
This corn dip recipe made in a slow cooker is an ADDICTING crowd pleaser! Bacon and green chiles give it the perfect kick! Serve with chips or crackers as an appetizer or solo as a creamy side.
Mediterranean Green Beans and Tomatoes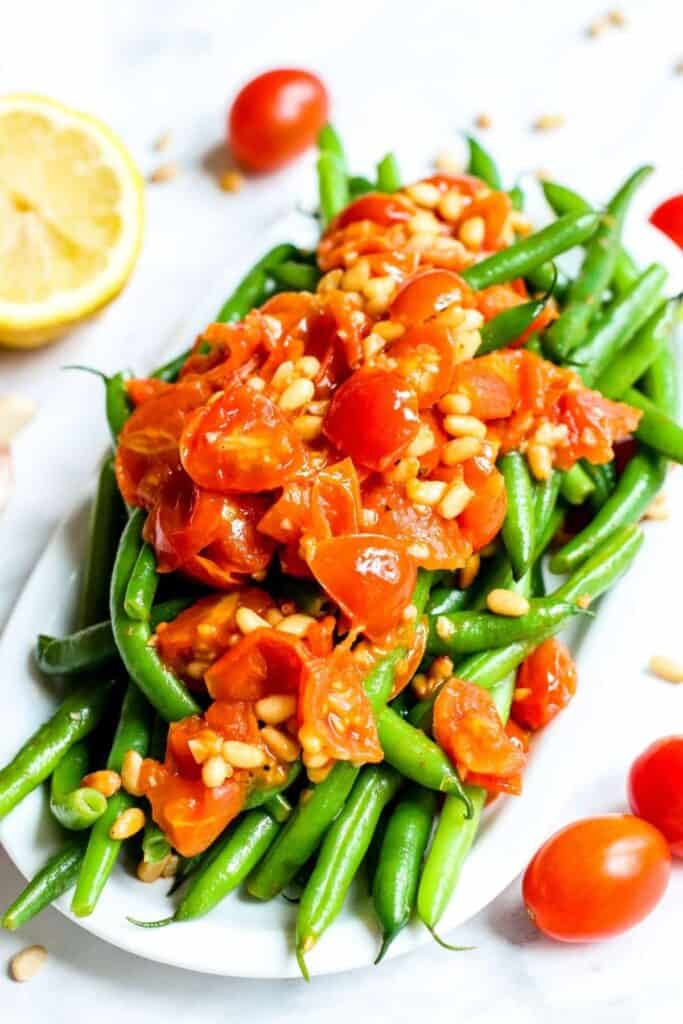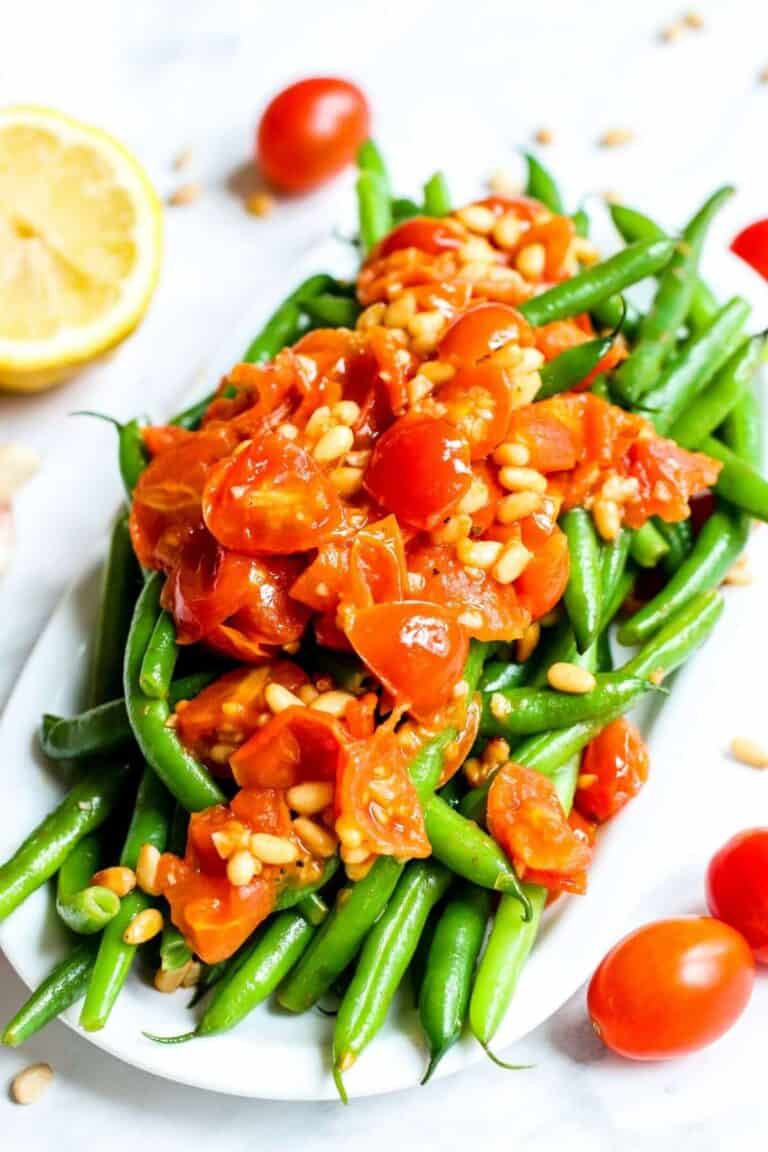 Perfectly cooked fresh green beans (from Veggies Save The Day) are topped with garlicky tomatoes, pine nuts, and a squeeze of lemon in this flavorful 15-minute side dish.
Crock Pot Baked Beans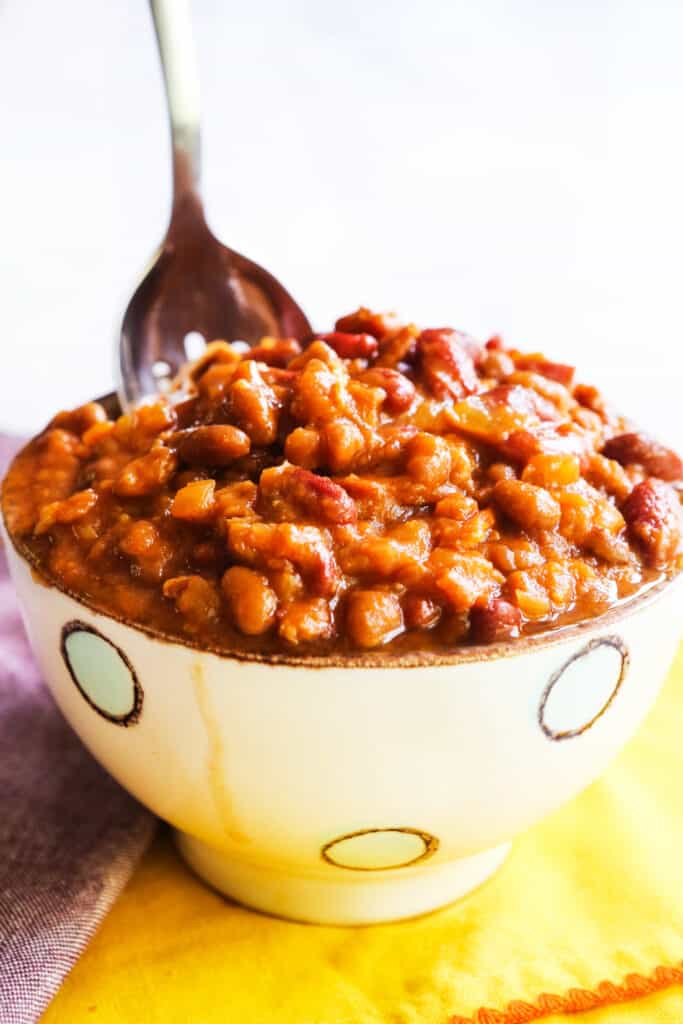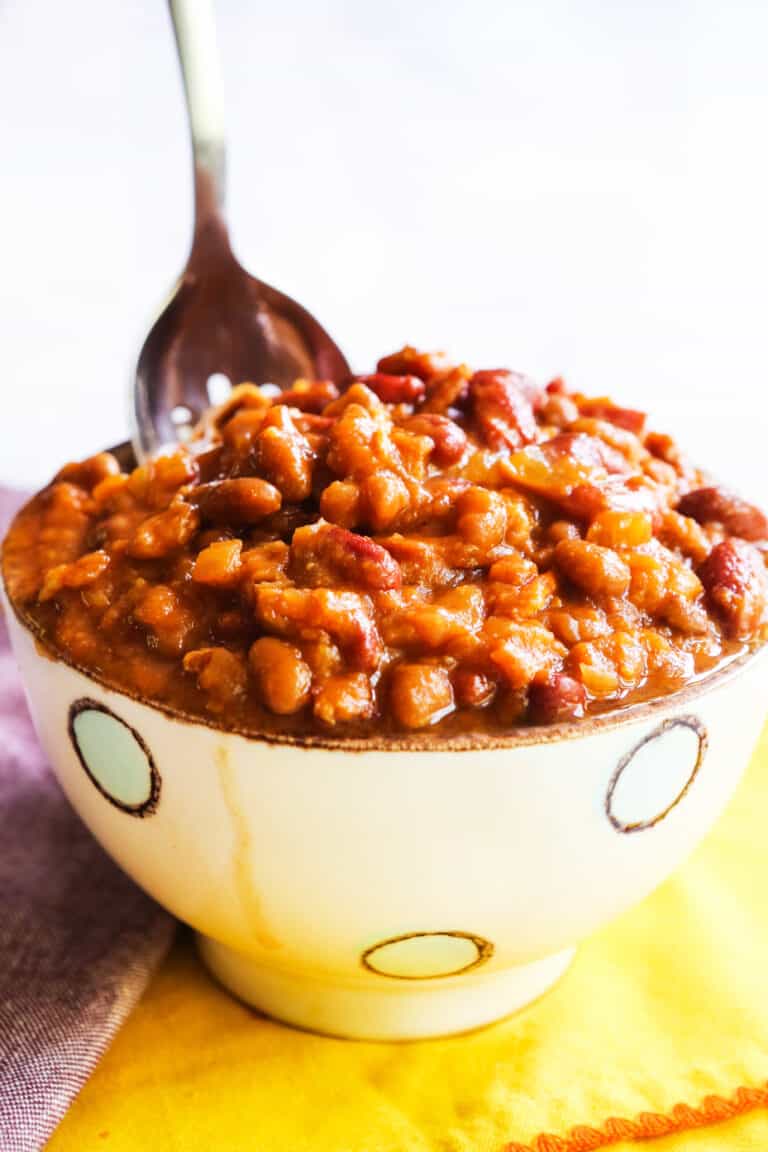 Crock Pot Baked Beans are the way to go! Once you try these, you'll never eat them straight from the can again. Great for summer BBQs and game-day parties!
Sweet Corn Fritters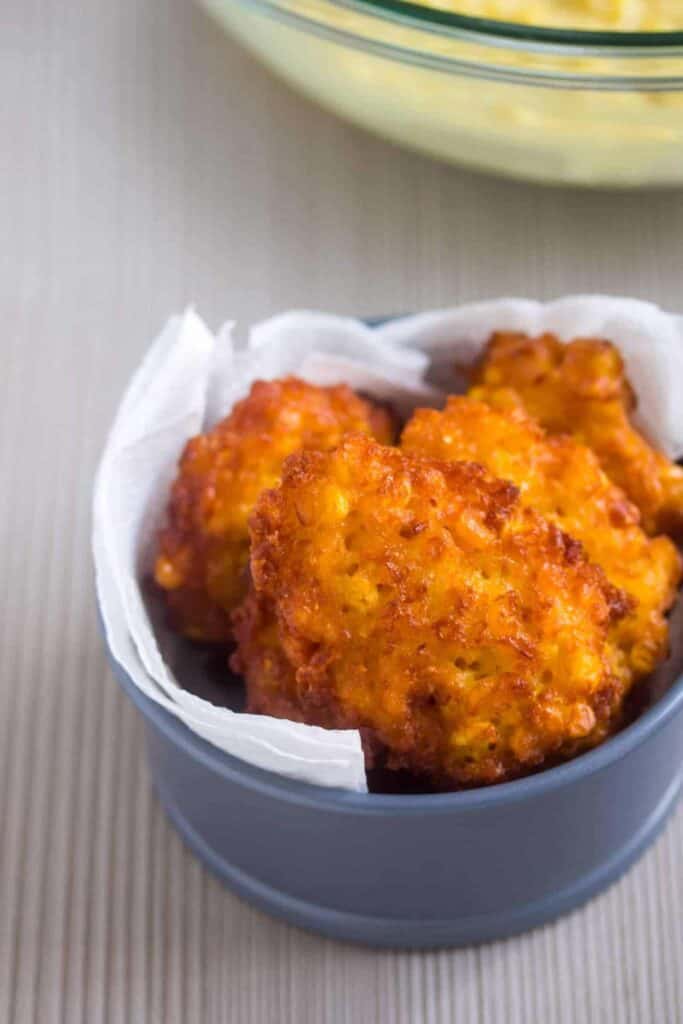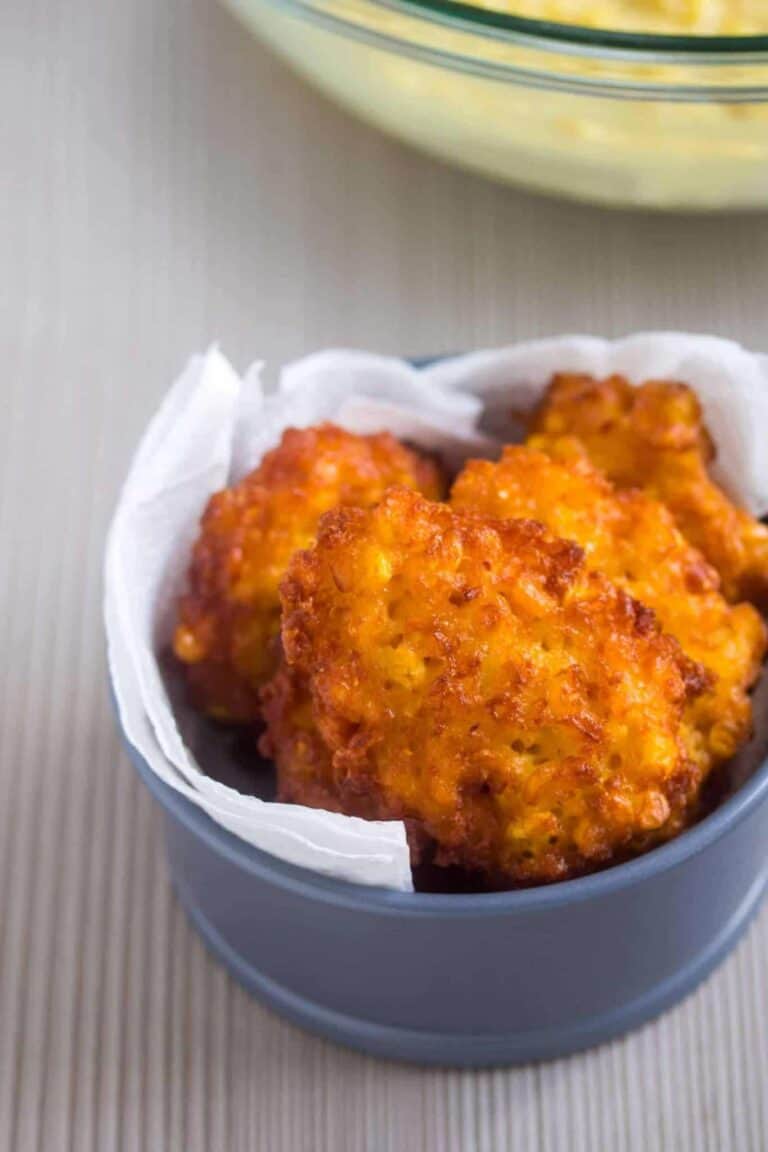 You can enjoy these Homemade Sweet Corn Fritters (from Nashi Food) as a breakfast with your loved ones, accompanied by coffee and white cheese.
Baked Potato Chips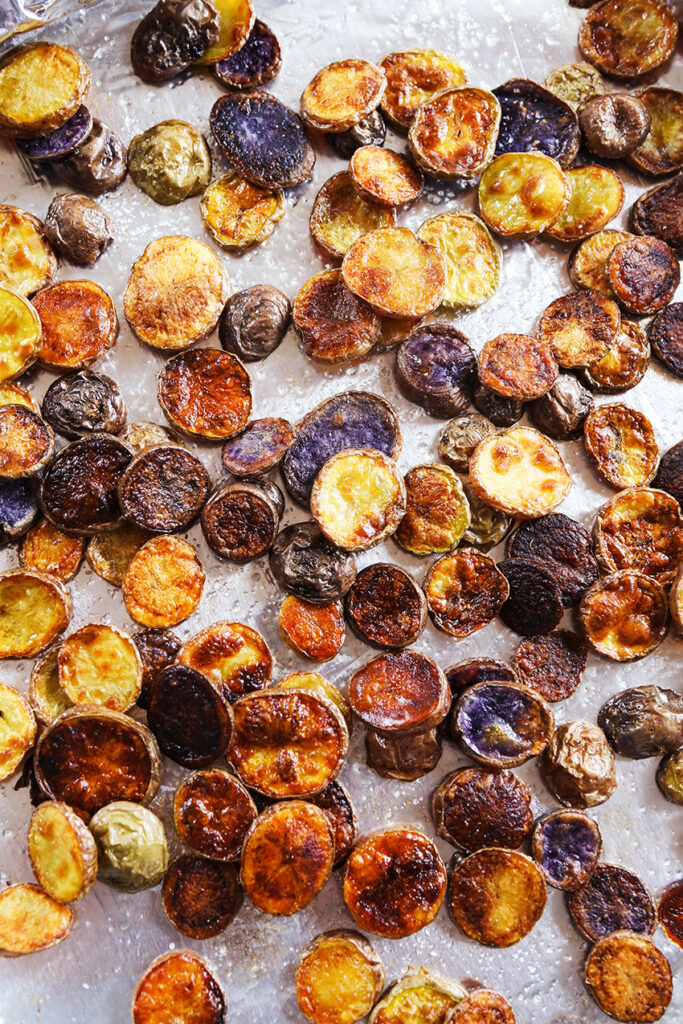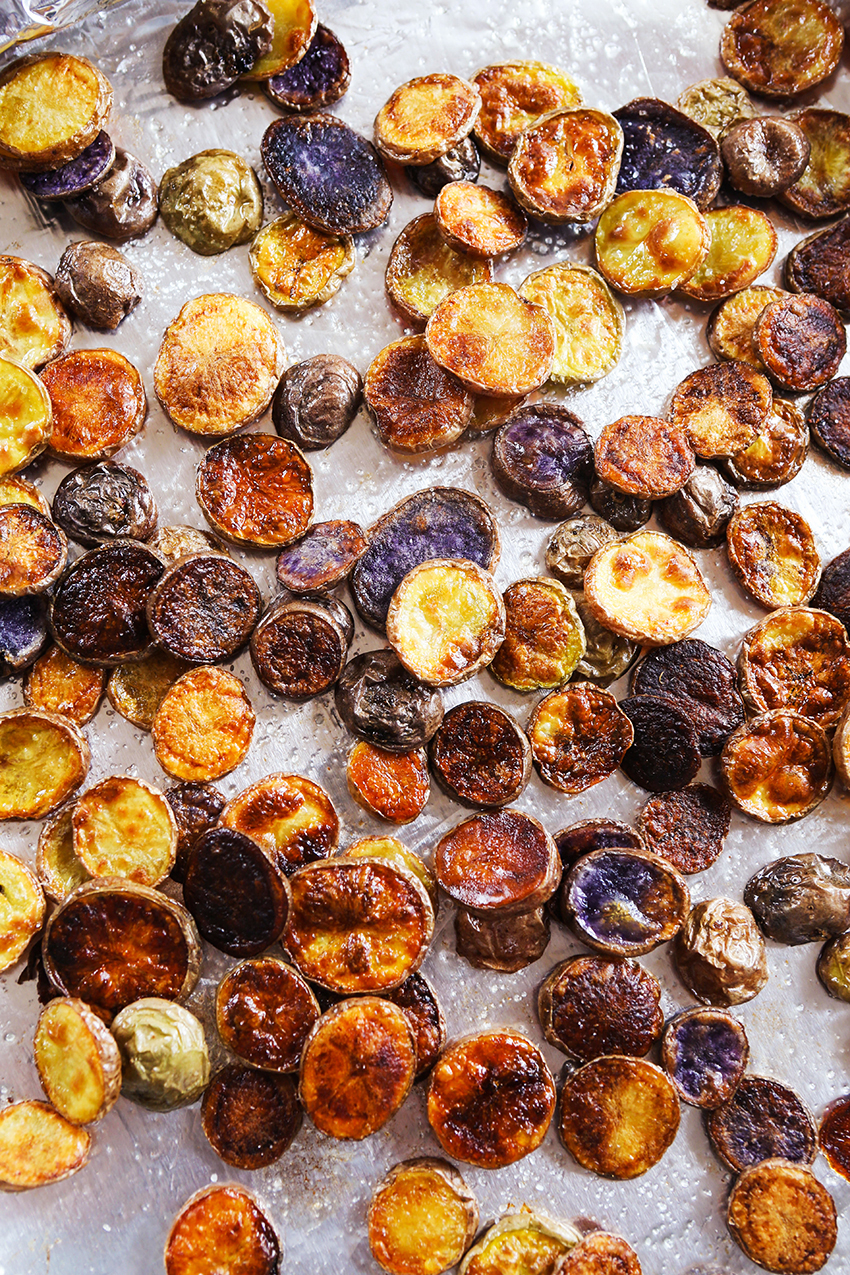 Make potato chips the healthy way! Whole 30 chips are yummy and great as a side dish or snack. So much better than store bought!