Ham is a quintessential holiday food. But what do you serve alongside this savory star? Read on for 19 perfect ideas about what to serve with ham.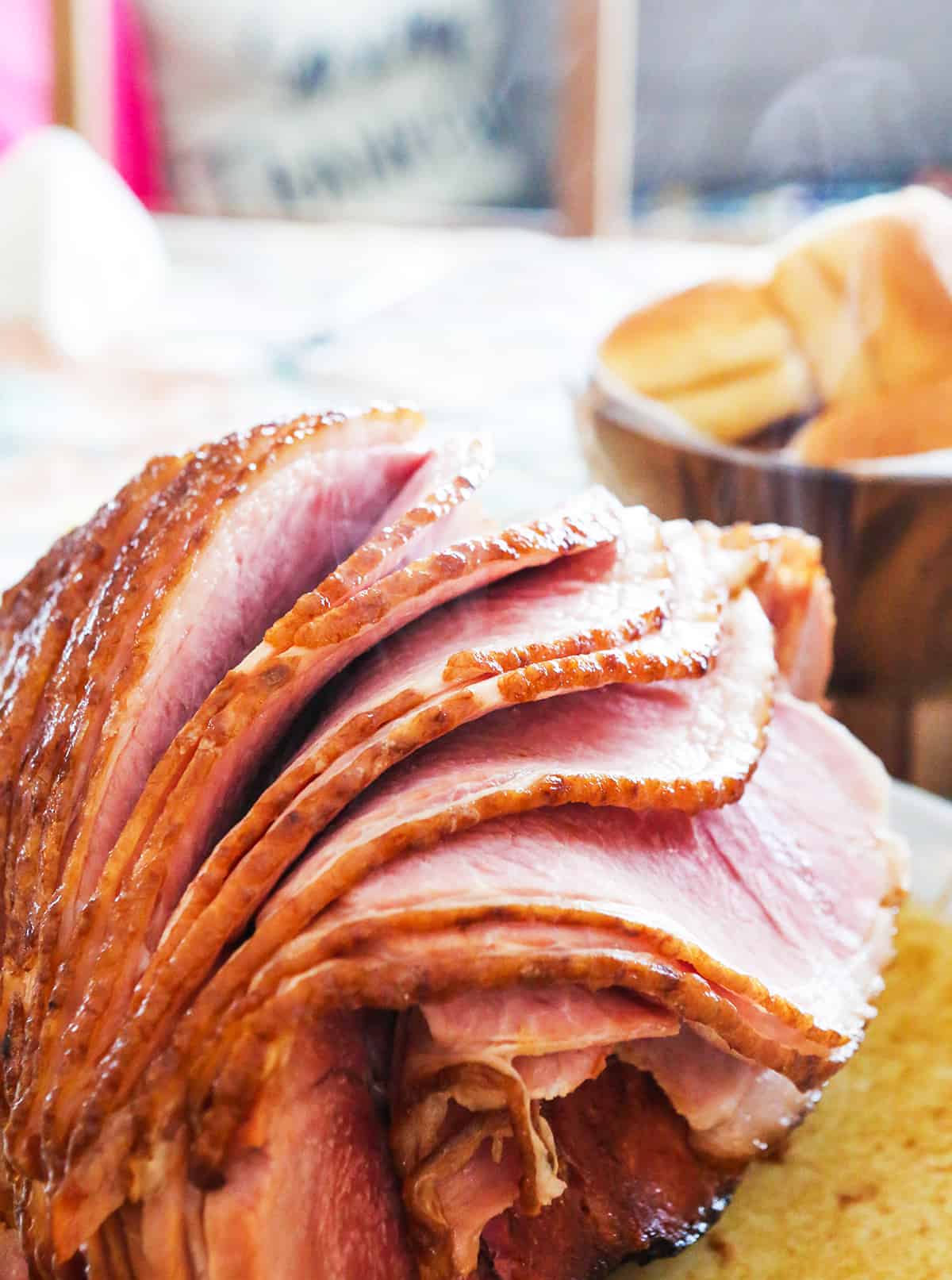 No matter the holiday, I always want to see a giant, savory ham sitting on the table. Since I was a kid, I've been in love with that salty, juicy meat. I can remember digging into the leftovers in the fridge and devouring the last morsels. It's irresistible!
I feel like really any food in the world pairs well with this meat, but there are certain side dishes that taste particularly well with it. Read on for a bunch of delicious ideas about what to serve with ham!
FAQ About Ham
Is bone-in ham better than boneless ham?
A piece of meat with a bone-in gives maximum flavor when cooking. The bone helps to cook slower and cook more evenly because the bone conducts heat.
When is a bone-in ham cooked?
Most hams in the U.S. are cured and fully cooked when sold. However, it can take a few hours on up to heat a ham to be served, especially when served with a glaze.
How much ham should be made per person?
If you are purchasing a bone-in ham, it's best to plan for approximately 1/2 pound per person and a 1/3 pound per person on a boneless ham. Some will more and some eat less than that but leftovers create so many delicious meals, it evens out!
Can you cook a bone-in ham from frozen?
Yes, any meat can be cooked from frozen, however you should allow for approximately 50% more cook time if you do.
Best Ways To Prepare Ham
Bake in the oven according to the directions on the packaging.
Crockpot ham with pineapple juice is an easy way to throw together a holiday dinner or easy any-time meal. This recipe requires almost no effort on your end and turns out wonderful for dinner with the perfect glaze and all!
Done in just 30 minutes with a delicious glaze that everyone will love, Instant Pot ham makes dinner or your next holiday meal easy!
If enjoying smaller portions such as a few slices at a time, microwaving them would be your best, quickest option for heating up pre-cooked ham.
Notes About Cooking Ham
Boneless ham can usually be used in place of a bone-in ham.
Most hams purchased at the grocery store are fully cooked. For this reason, the cook time will shorter than when cooking raw meat.
When using a bone in ham, allow extra time for cooking.
Add 1/2 cup pineapple juice when cooking for an extra punch of flavor.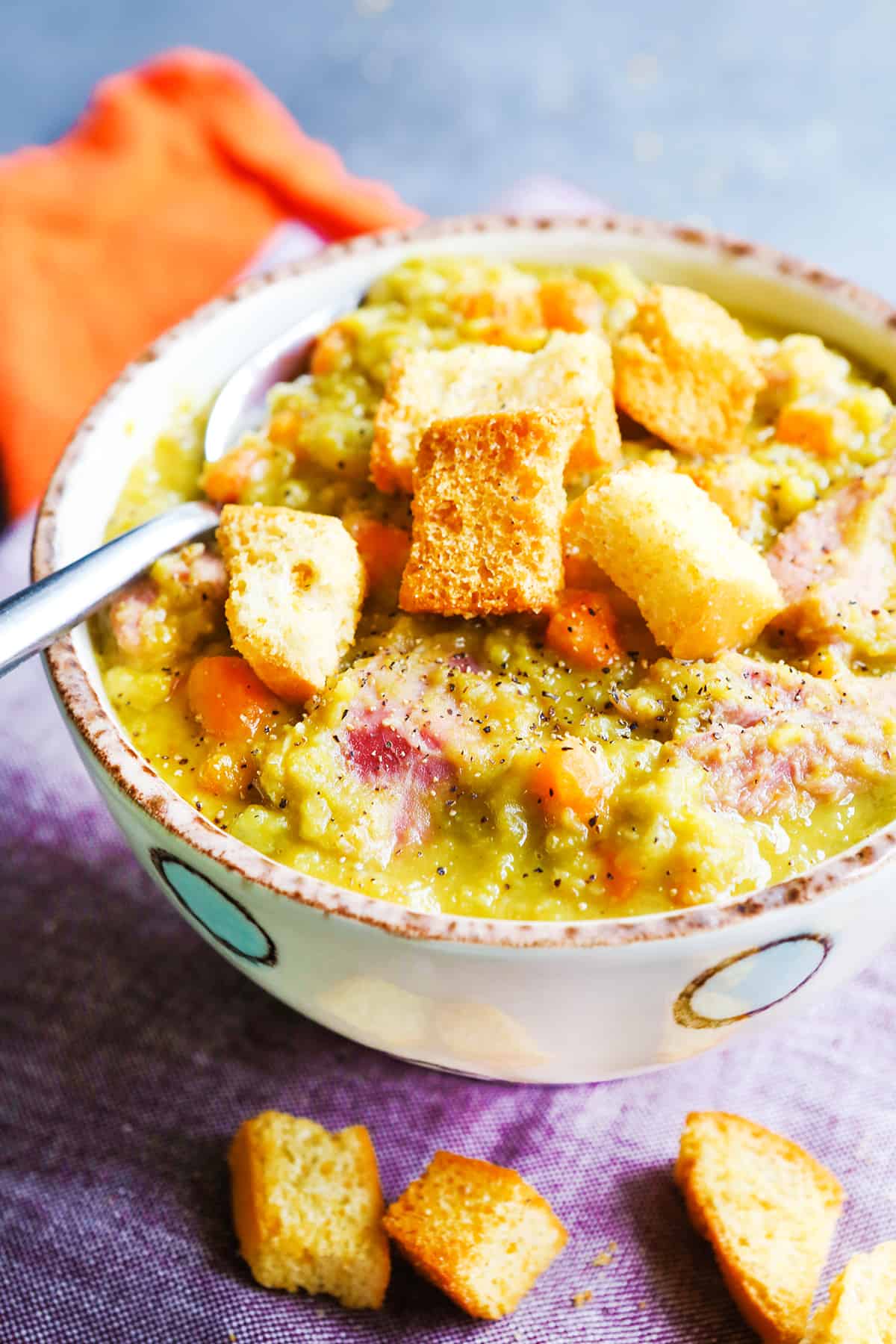 Recipes to Make Using Leftover Ham
What to Serve With Ham
As I mentioned earlier, one of the best things about this main dish is that it tastes great with just about any other type of food. There are lots of options for pairing this savory meat with other types of food.
Check out this roundup for recipe ideas about what to serve with scalloped potatoes and ham!
Potatoes – Any variety of potatoes pairs perfectly with savory pork. Mashed potatoes, roasted potatoes, baked potatoes, the world is your oyster.
Sweet potatoes – Similarly, sweet potatoes can also be prepared in any way to be the perfect pair for your slices of ham. Roasted sweet potatoes, baked or cooked in the Instant Pot.
Vegetables – There isn't a single veggie that won't taste delicious next to ham on your plate. Brussels sprouts, asparagus, carrots, spinach, cauliflower, green beans and more!
Casseroles – A savory baked casserole is the perfect match for this salty pork main dish! Tater tot casserole, hash brown casserole, green bean casserole and sweet potato casserole are perfect options.
Dinner Rolls – Warm, gooey rolls just out of the oven are a delicious match.
Salad – Leafy green salads pair perfectly with this type of pork.
Mac and Cheese – A comforting batch of gooey macaroni and cheese is the absolute perfect complement to any holiday meat.
Soup – A bowl of warm soup such as potato soup or roasted tomato soup are yummy options.
Corn bread – A warm piece of cornbread or corn bread muffins are great side dish options to serve alongside ham.
Baked beans – A spoonful of baked beans tastes super delish alongside this yummy main meat!
Scalloped Potatoes Recipe with Cheese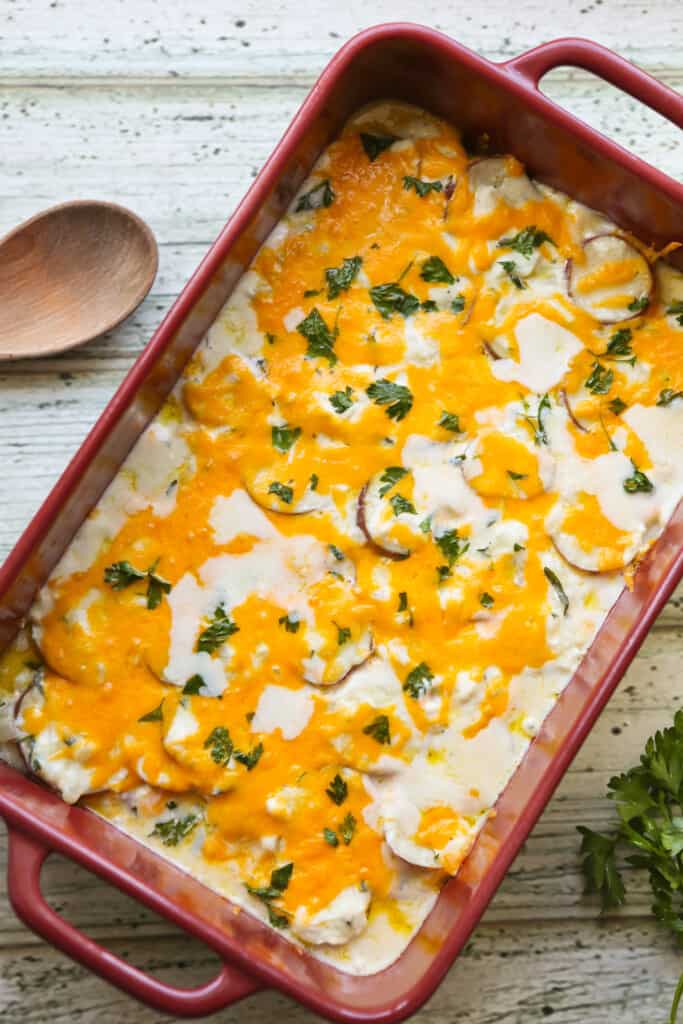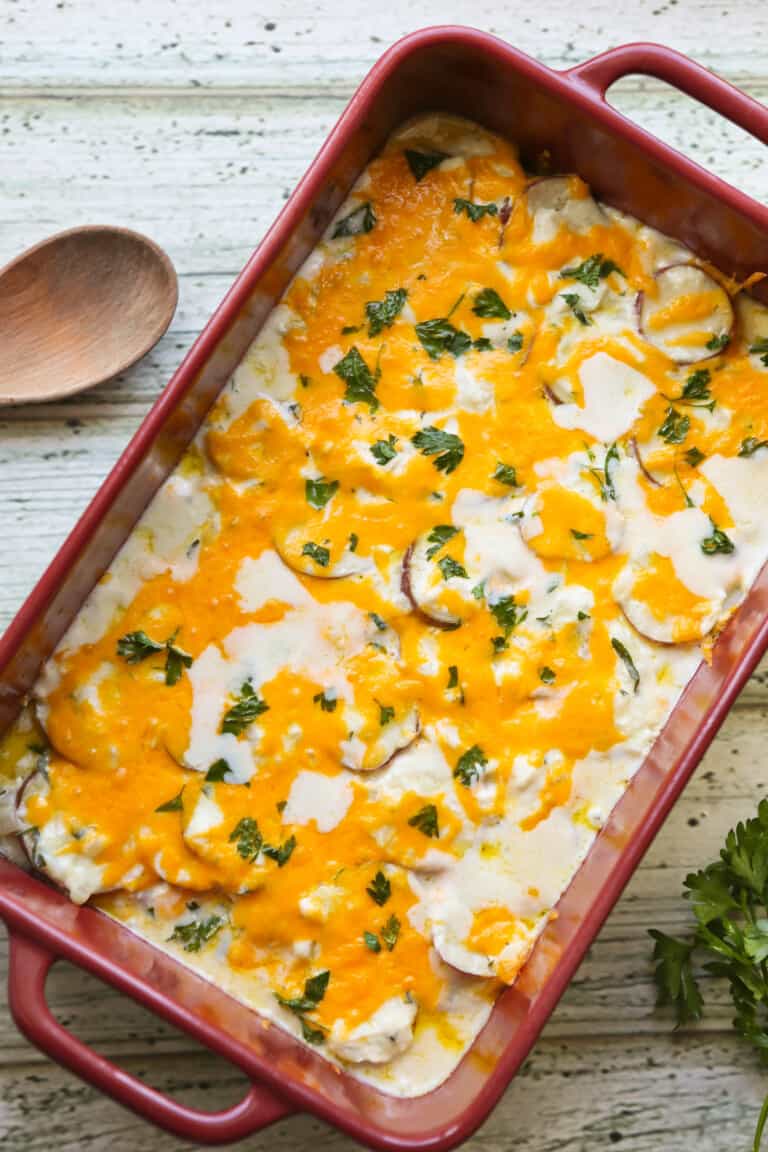 This scalloped potatoes recipe with cheese is the perfect side for any meal. Make it for your next holiday table or family dinner!
Chopped Salad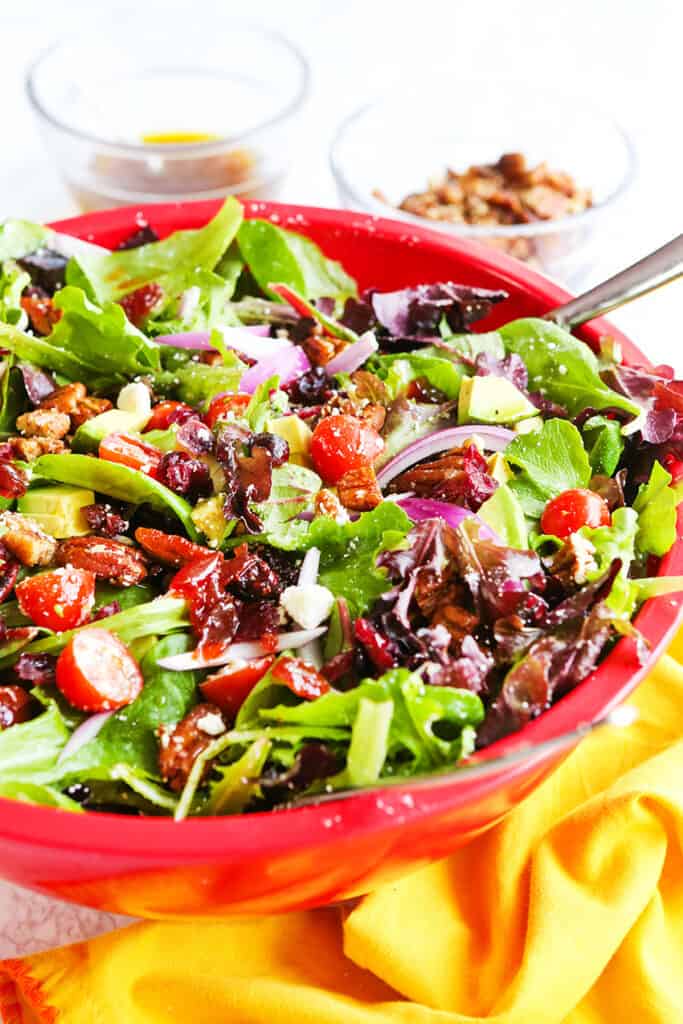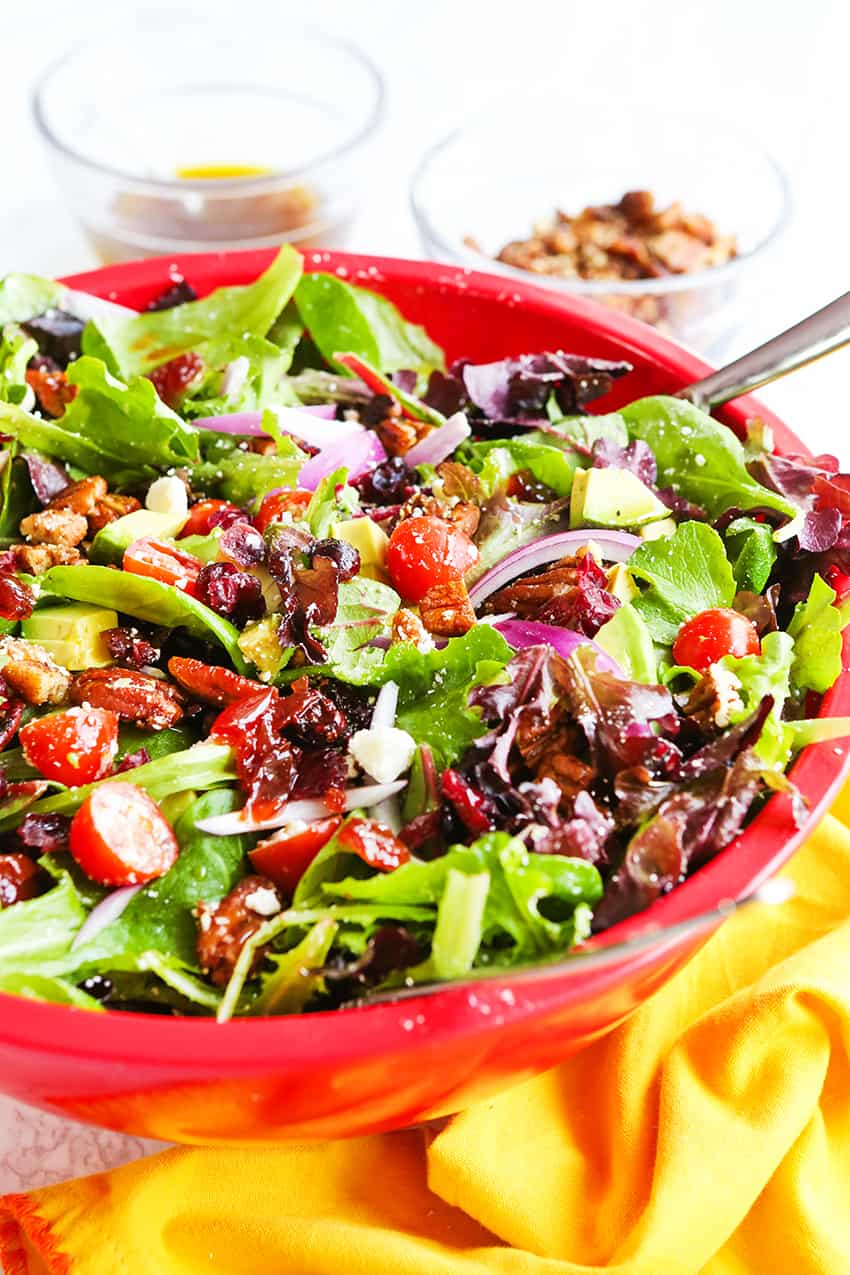 This is the best chopped salad recipe you'll find. It makes a large batch to enjoy for lunch throughout the week or serve at your next gathering.
Instant Pot Mac and Cheese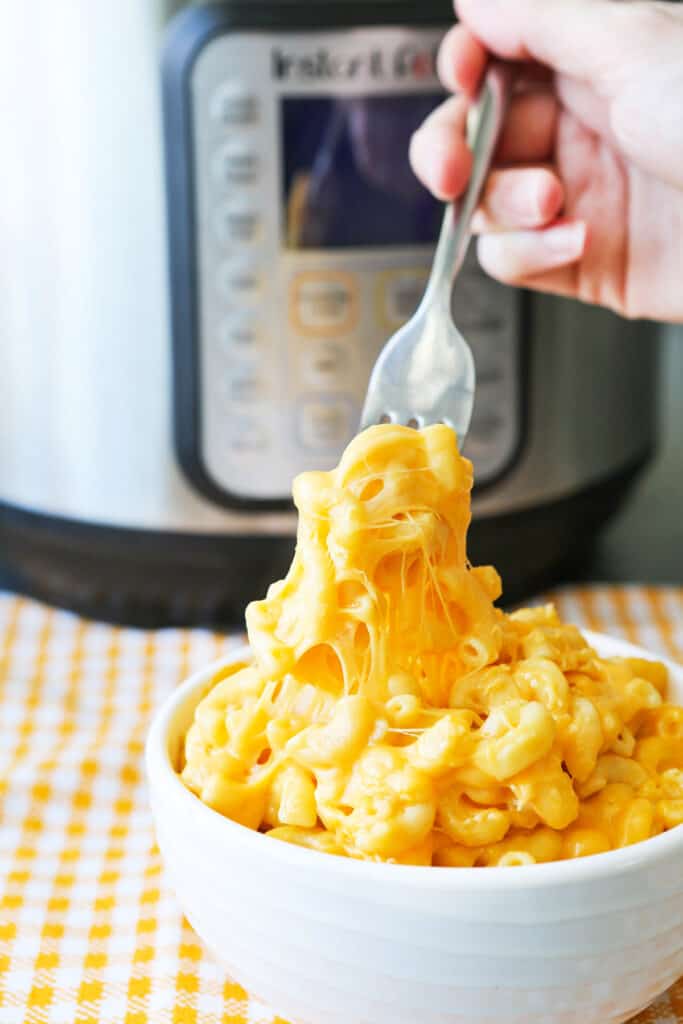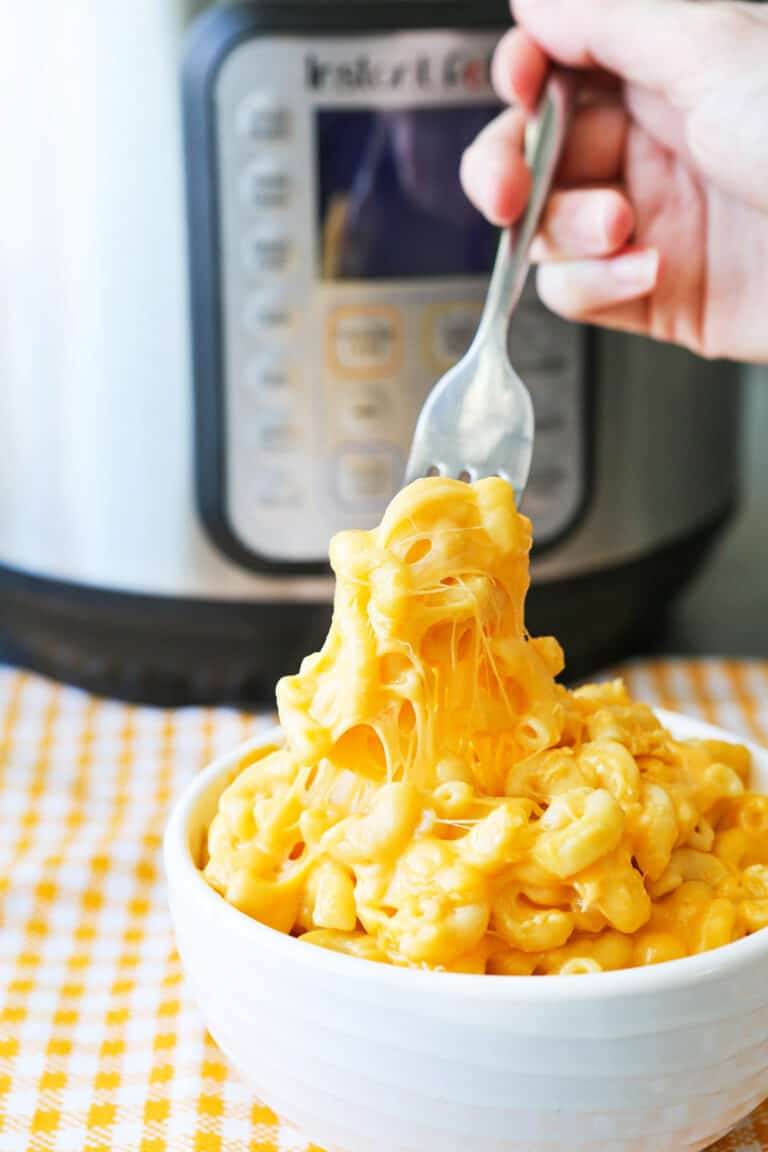 This Instant Pot mac and cheese recipe is a dream come true! Let your pressure cooker create perfectly cooked and creamy pasta that both kids and adults will love. Done in 20 minutes, this side OR main dish cooks absolutely perfectly every single time!
Best Green Bean Casserole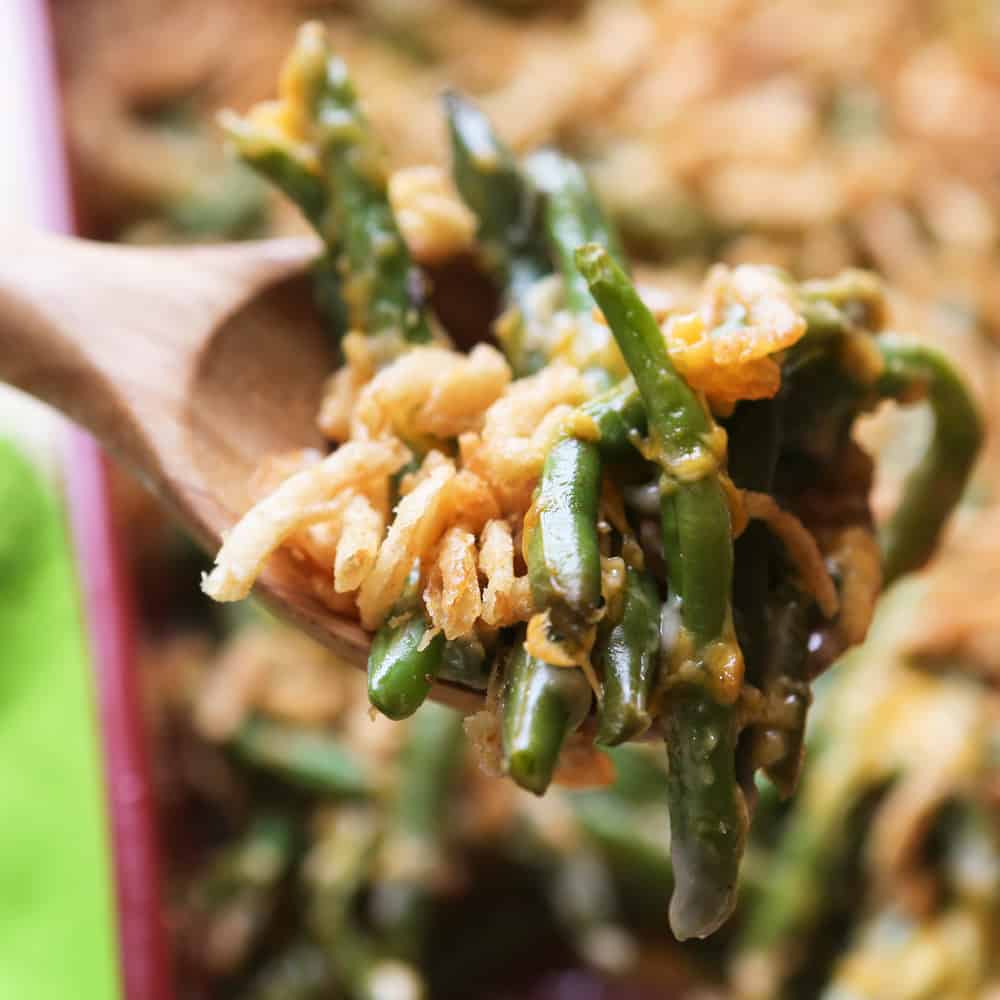 This is the BEST Green Bean Casserole recipe for your table! It is a traditional holiday staple, yes, but also great any time of the year as a delicious side dish.
Dinner Rolls For Thanksgiving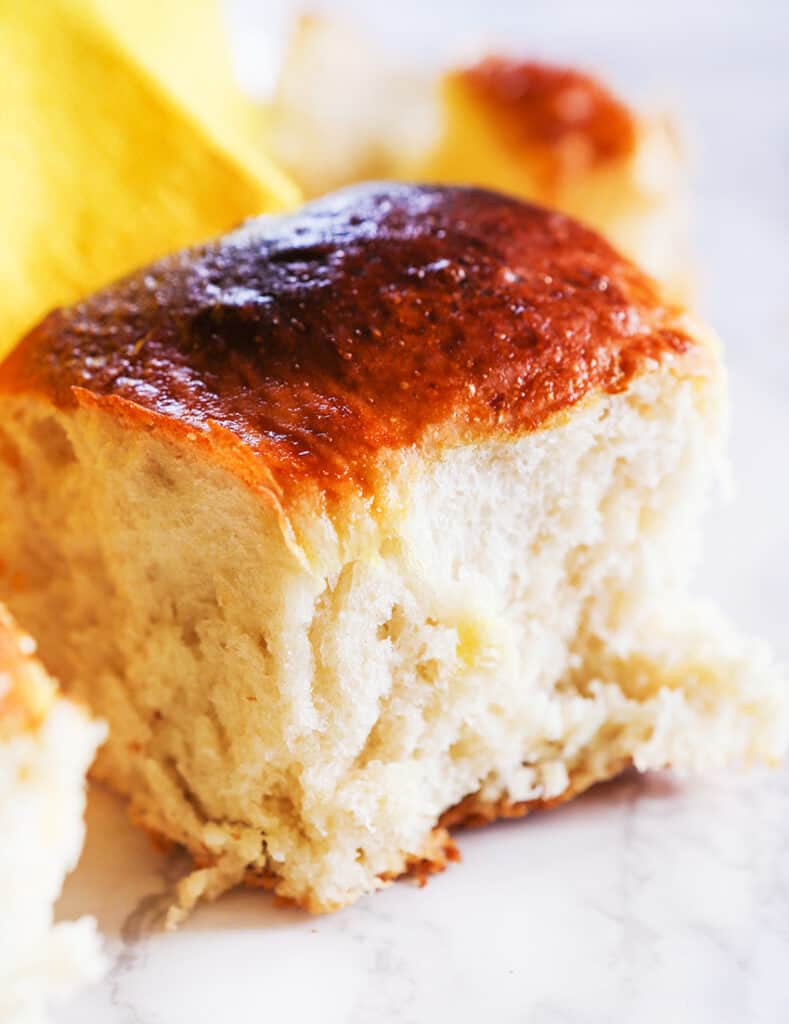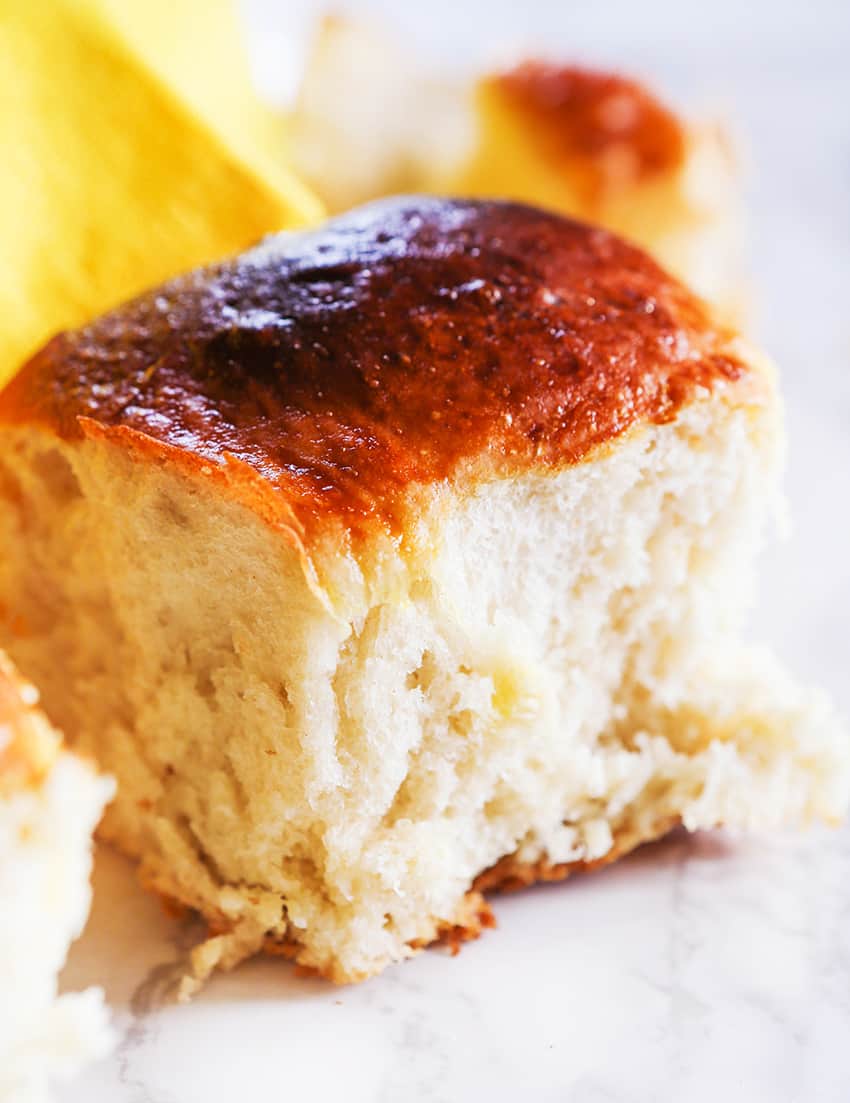 These are the BEST dinner rolls for Thanksgiving that you'll find! They are fluffy, slightly sweet and delicious and they go great with any meal, whether it is a large turkey dinner or a simple weeknight meal.
Instant Pot Steamed Green Beans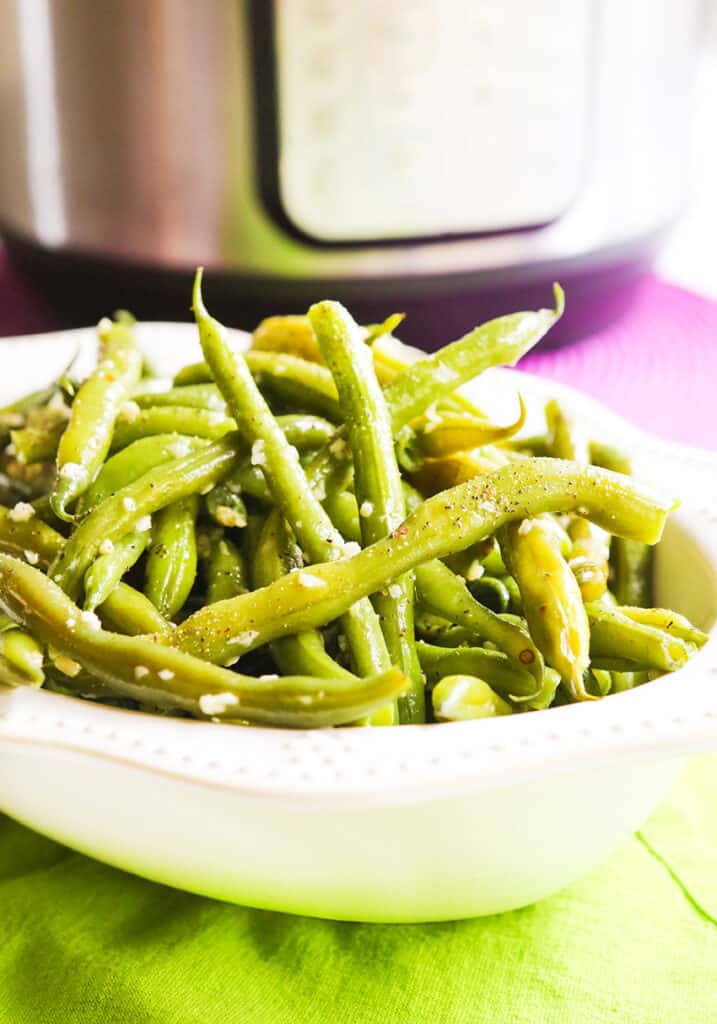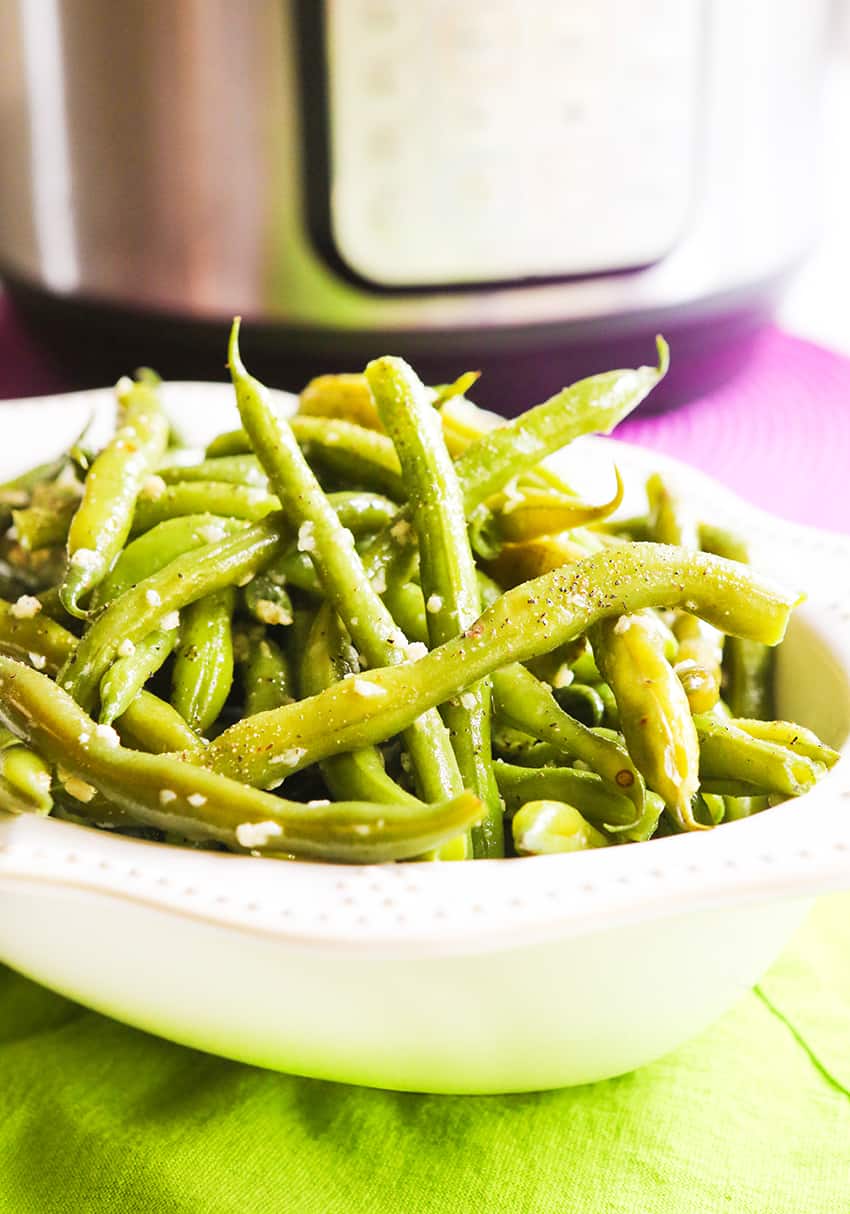 Free up space on your stove top by preparing Instant Pot steamed green beans quickly and perfectly! Enjoy these crunchy-tender, healthy beans as a side dish for any meal. They cook perfectly every single time!
Sweet Potato Casserole with Pecan Topping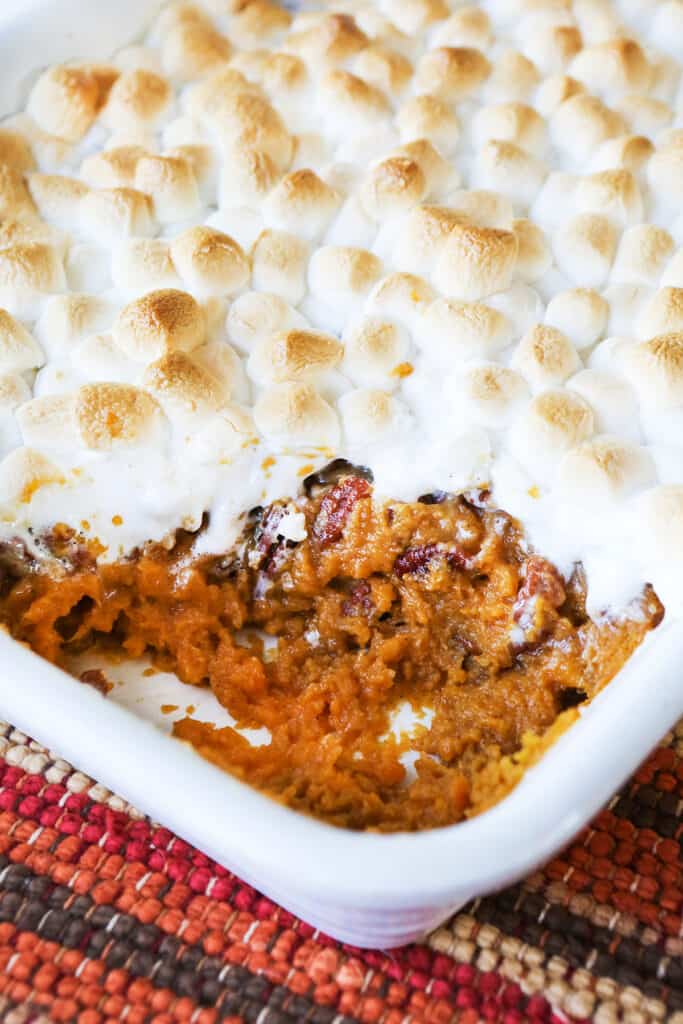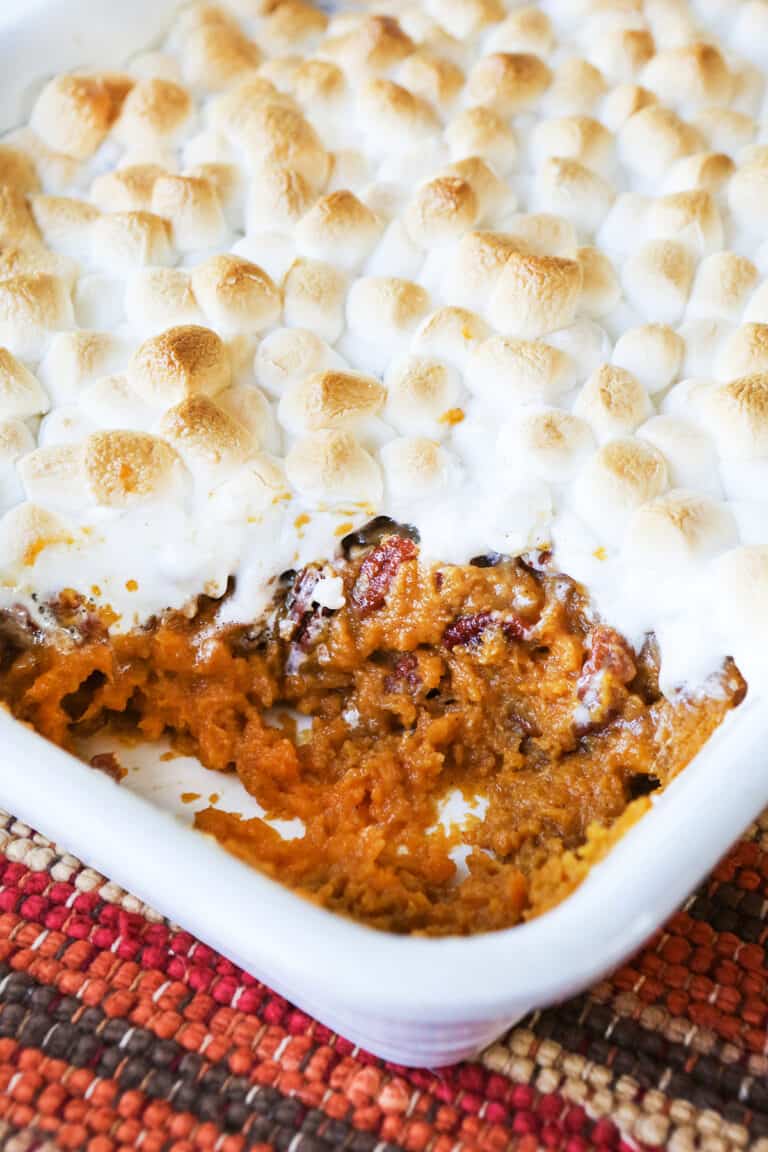 This Sweet Potato Casserole with Pecan Topping recipe will be a great addition to your Thanksgiving table! It is also the perfect side dish to any meal, any time of the year.
Best Hash Brown Casserole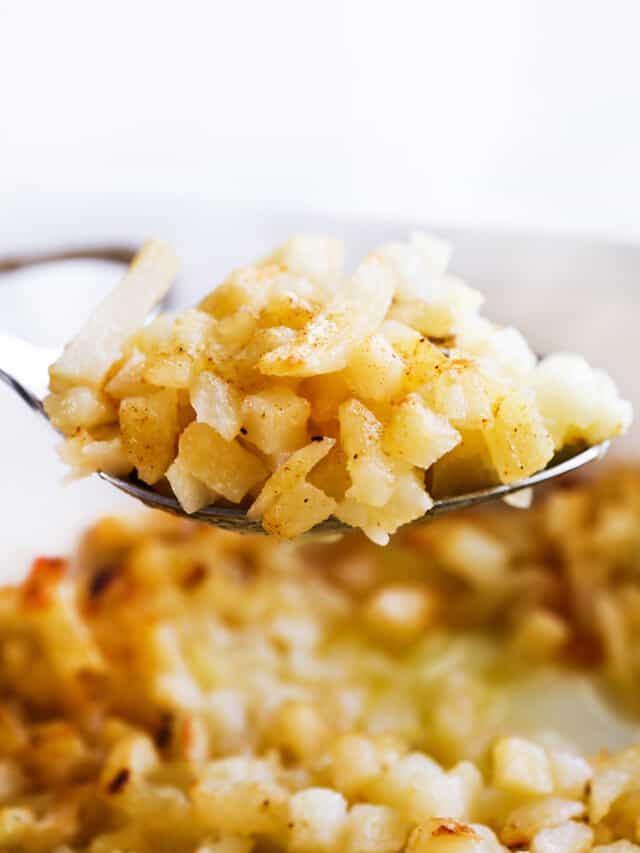 This is the best hash brown casserole recipe and it only requires 4 ingredients, 1 dish and 1 hour in the oven. Great for breakfast or a dinner side!
Baked Asparagus with Balsamic Vinegar and Butter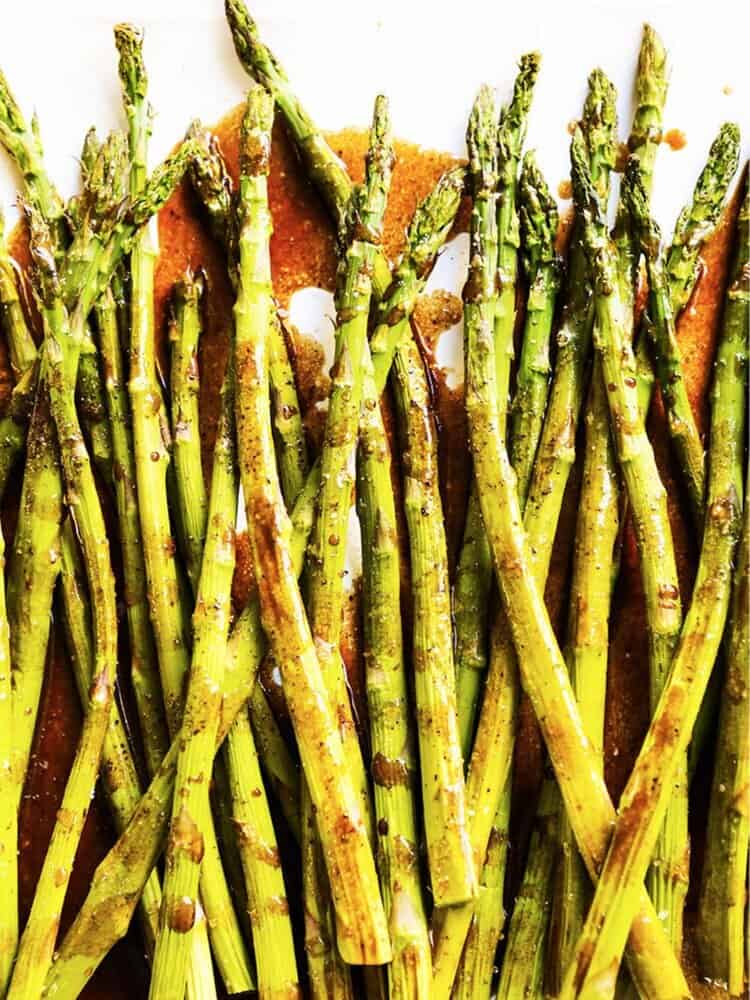 Baked Asparagus is topped with a delicious, savory balsamic butter sauce. It cooks to perfection every time and makes the perfect side to any meal!
Loaded Bacon Potato Soup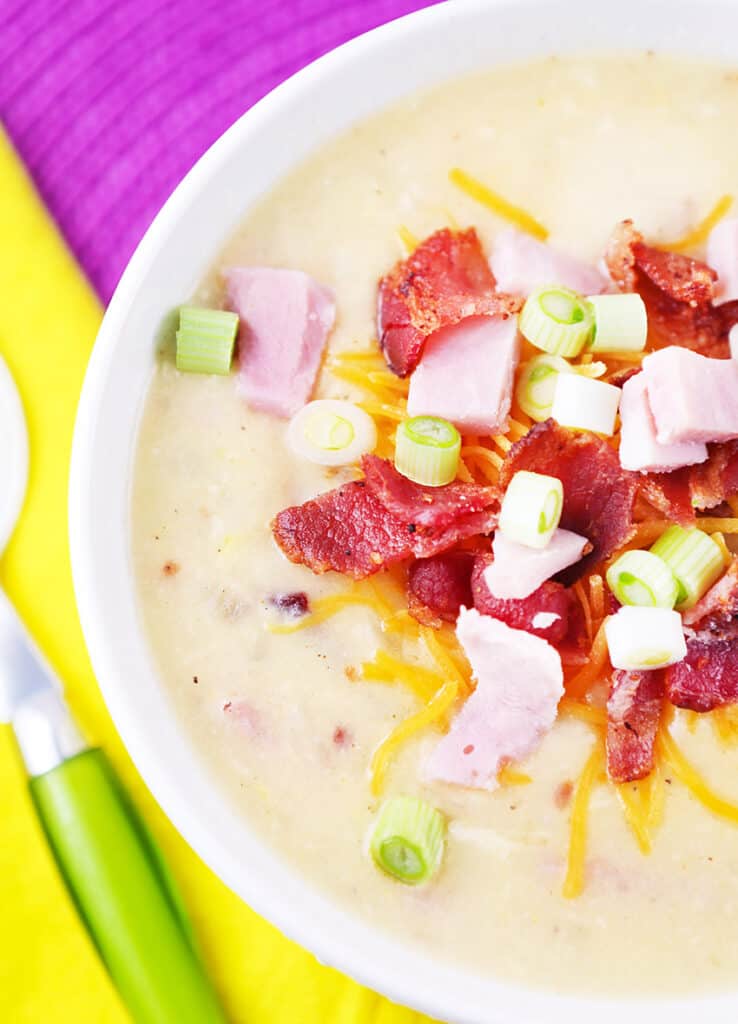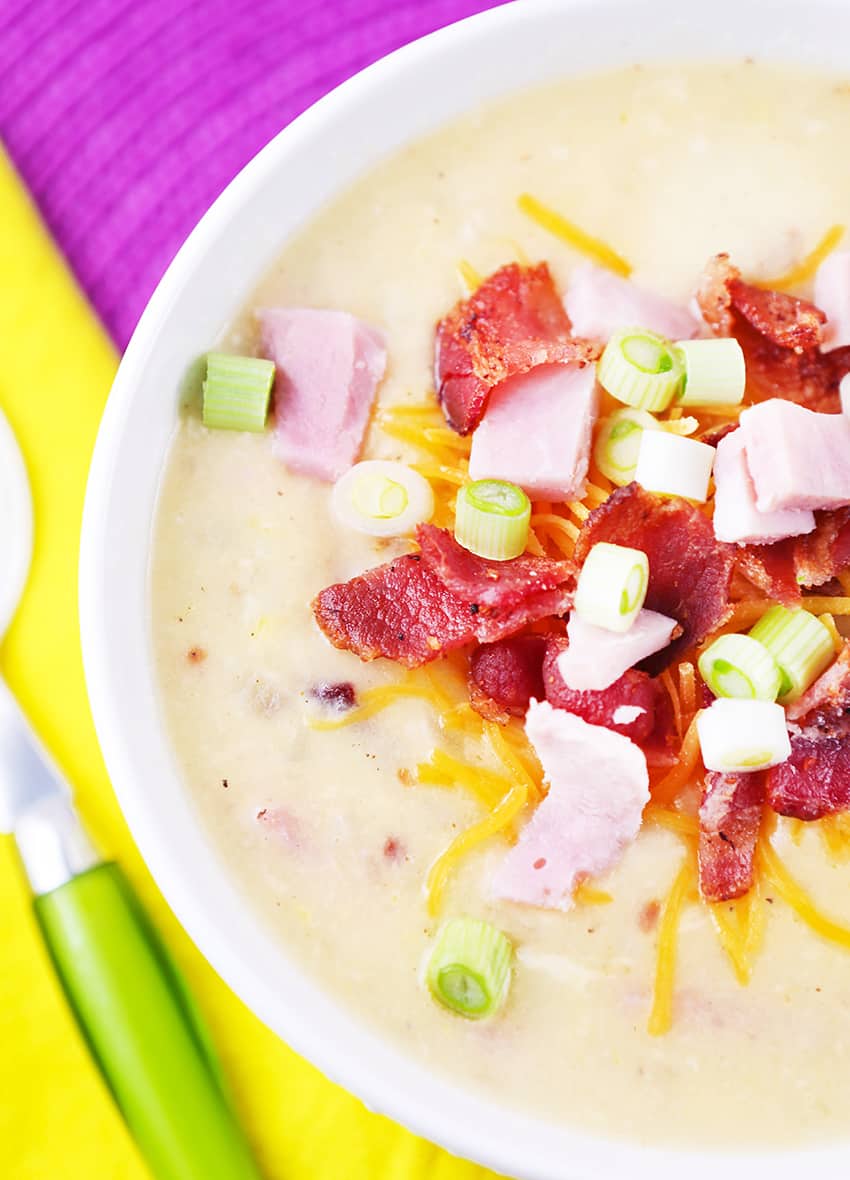 A loaded baked potato is transformed into a warm, delicious, comforting soup! Made with all the favorite ingredients, bacon, potatoes and cheese, you'll be glad to ladle up a hearty bowl full! The perfect fall or winter meal hands down.
Zucchini Fritters Easy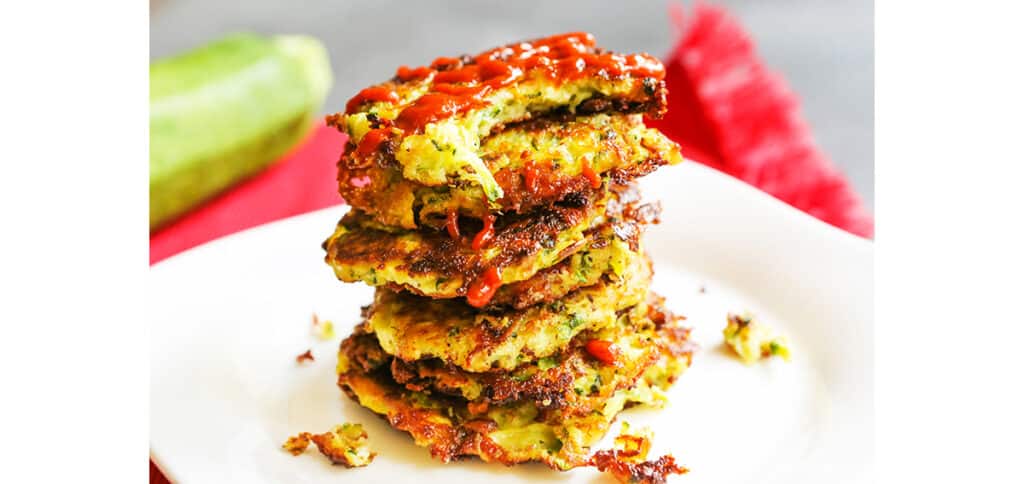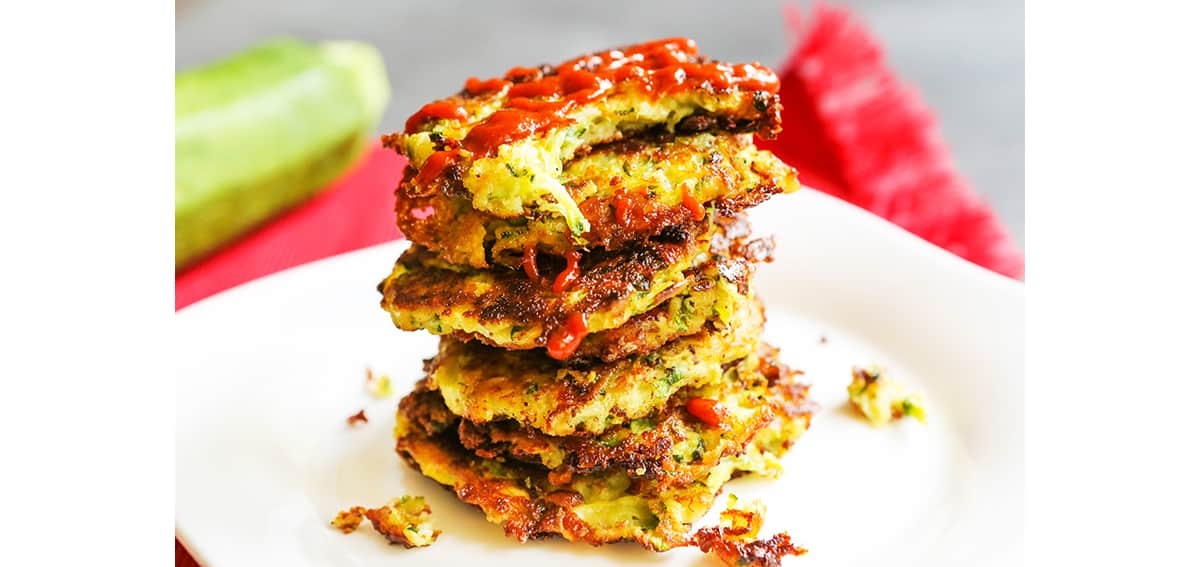 Enjoy your next batch of zucchini in the form of a fritter! Made with simple ingredients, this zucchini fritters easy recipe come together quickly. 100% kid-friendly and a great way to get veggies in little bodies. Perfect for a light lunch, dinner side or even an appetizer.
Instant Pot Mashed Potatoes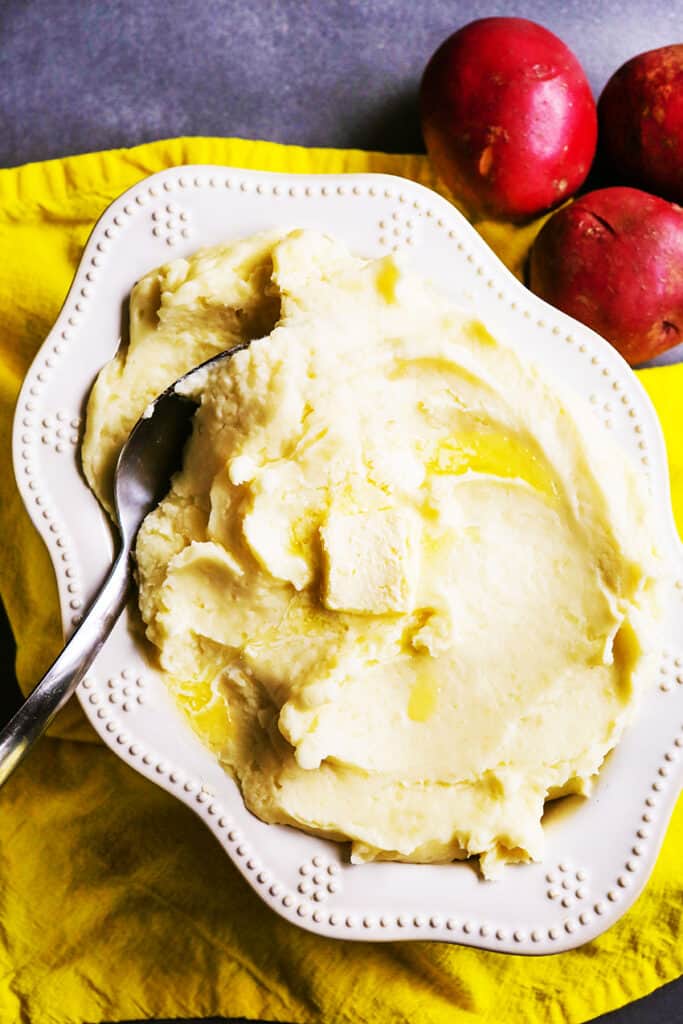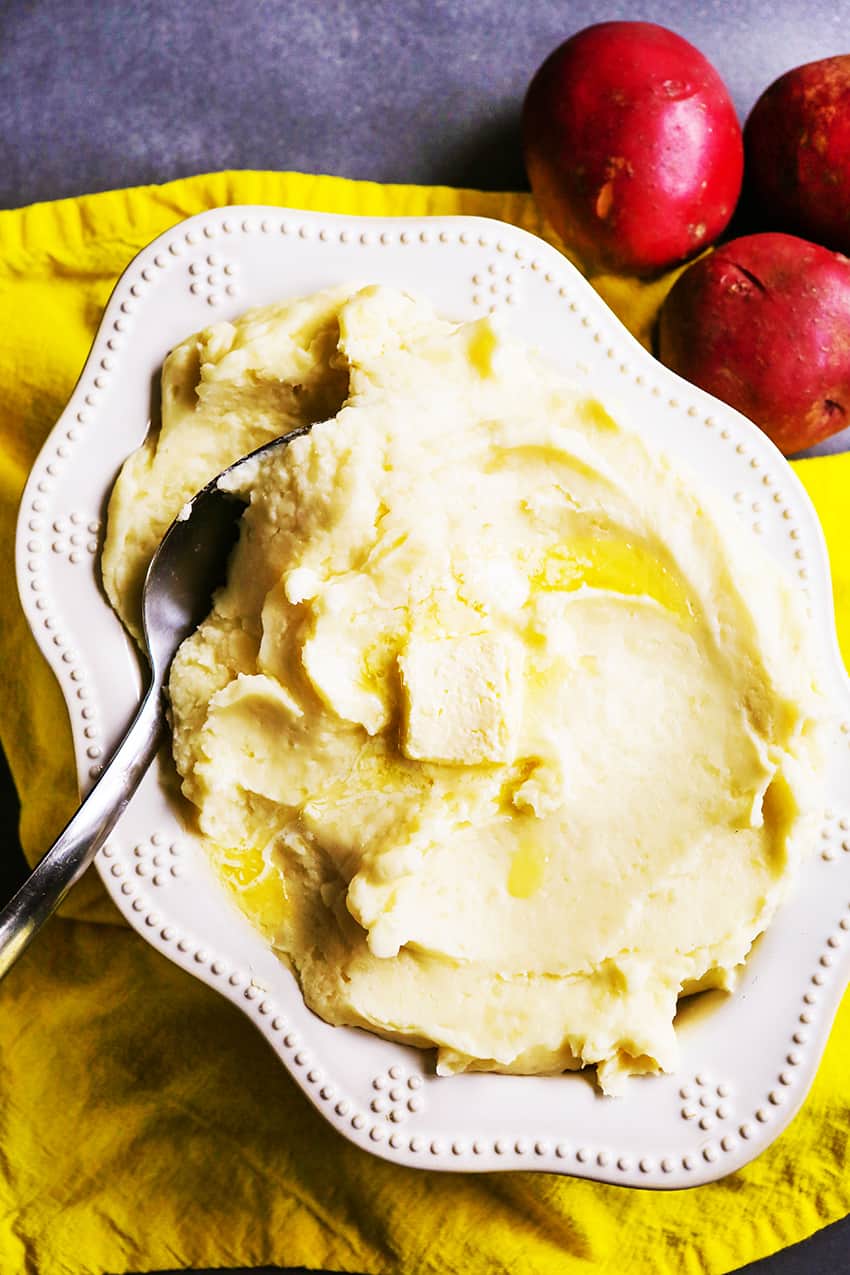 Instant Pot Mashed Potato recipe is creamy, smooth, delicious and easy to prepare. No boiling or saucepan/stovetop cleaning required with this side dish. The Instant Pot gets this easy mashed potato recipe done in 30 minutes!
Cornbread Recipe Without Buttermilk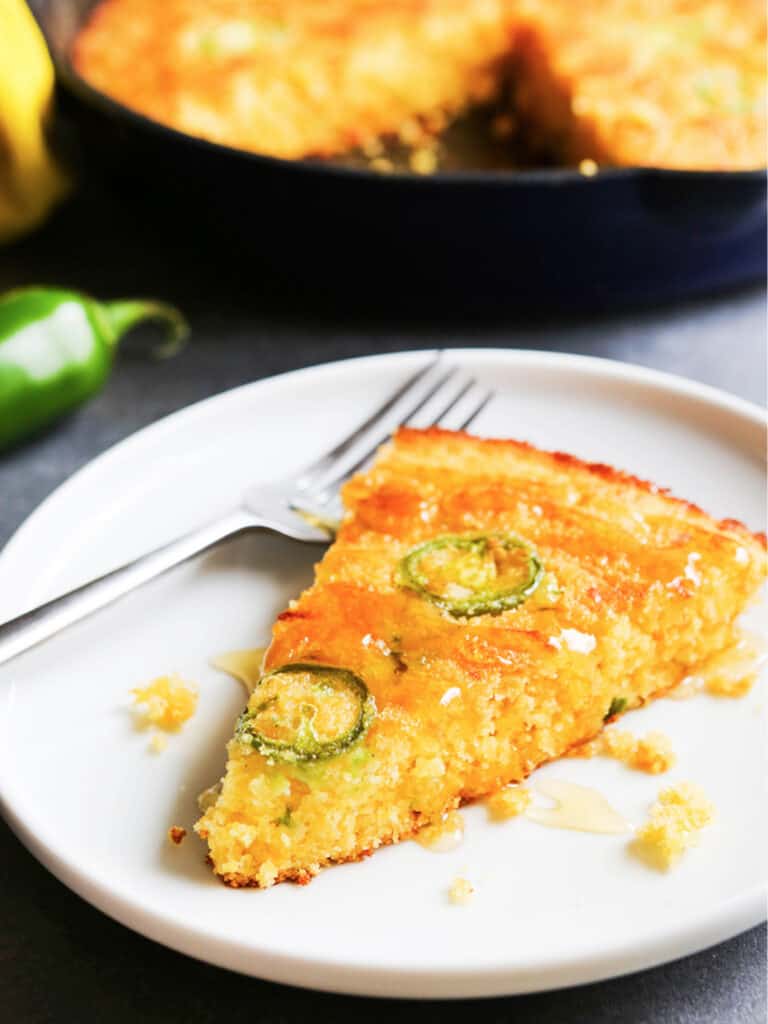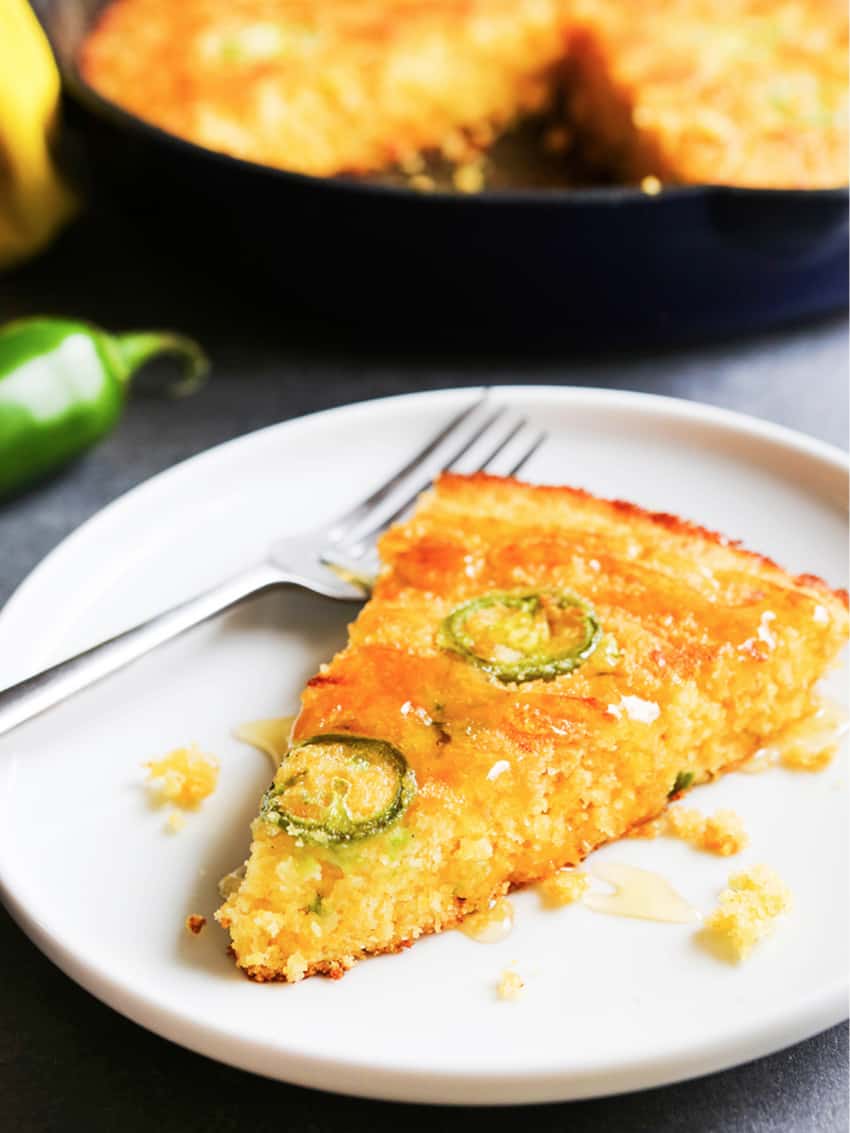 This cornbread recipe without buttermilk is the perfect side for any meal. Omit the jalapeño and cheese for a perfect go-to cornbread recipe.
Air Fryer Sweet Potato Fries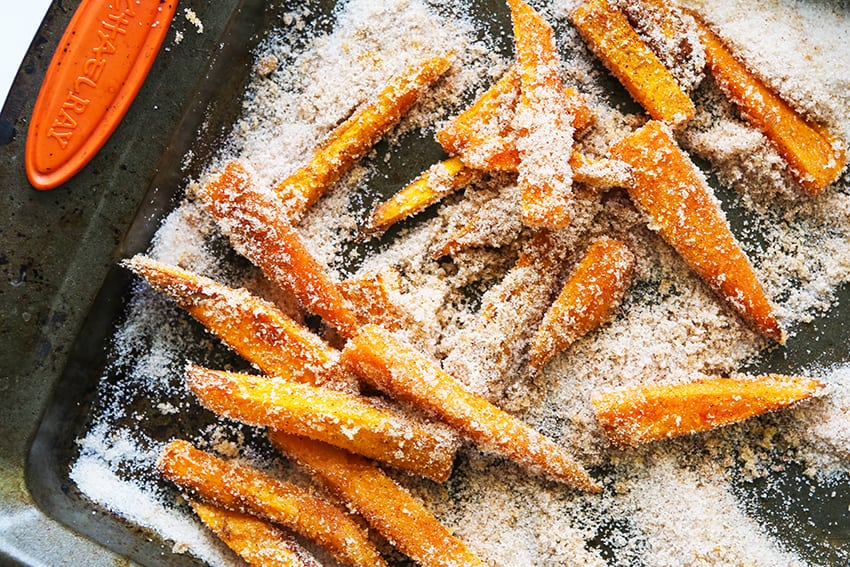 Air Fryer Sweet Potato Fries is a delicious way to enjoy sweet potatoes! The air fryer works its magic and transforms them into a sweet or savory treat or side that will not last long.
Frozen Mozzarella Sticks In Air Fryer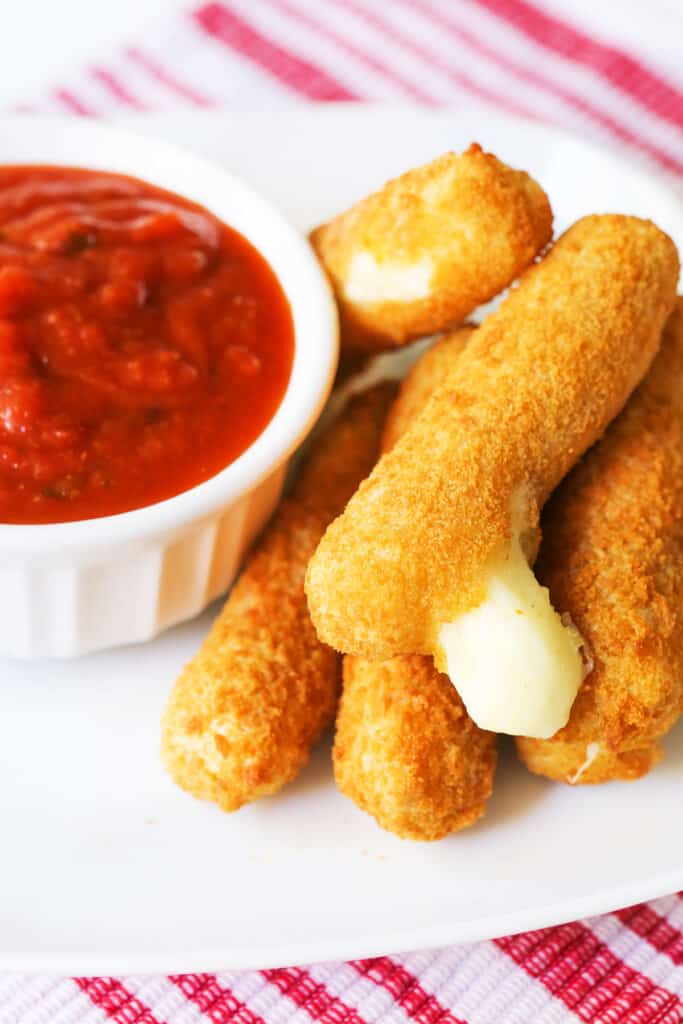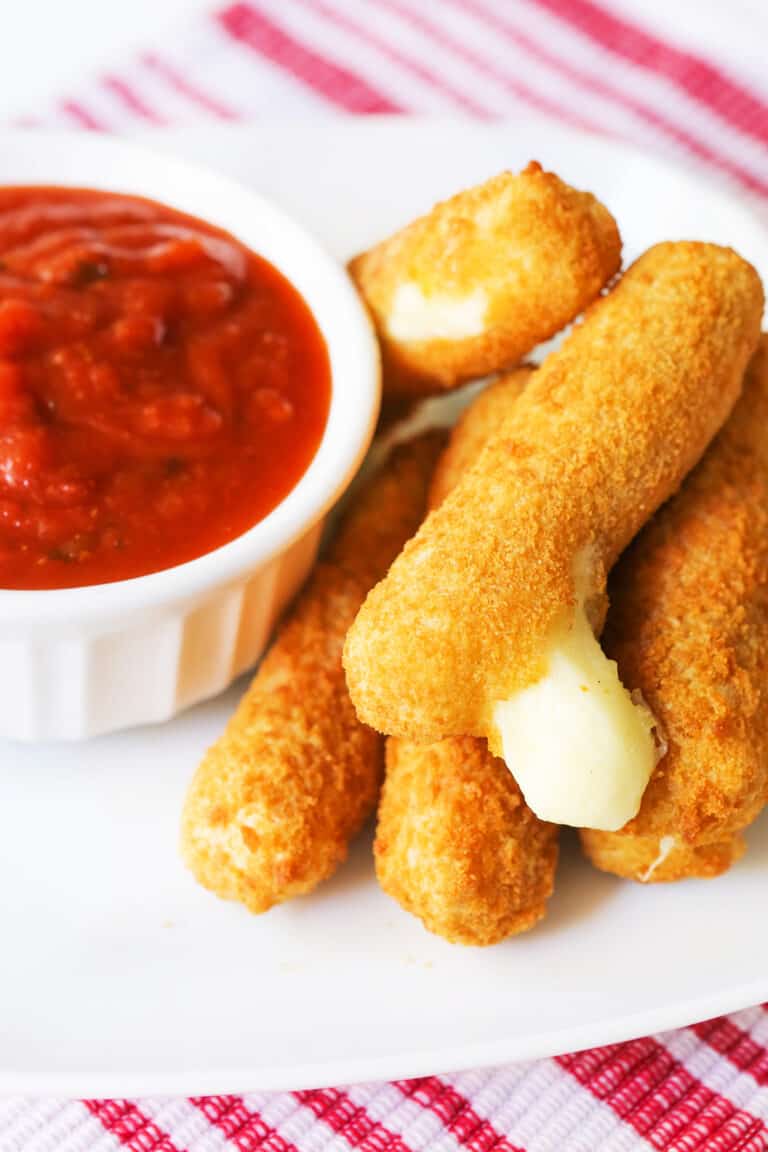 Learn how to make this frozen mozzarella sticks in air fryer recipe in just a few minutes! Straight from the freezer to your air fryer, this is the easiest way to get this cheesy easy snack into your tummy.
Baked Beans In Instant Pot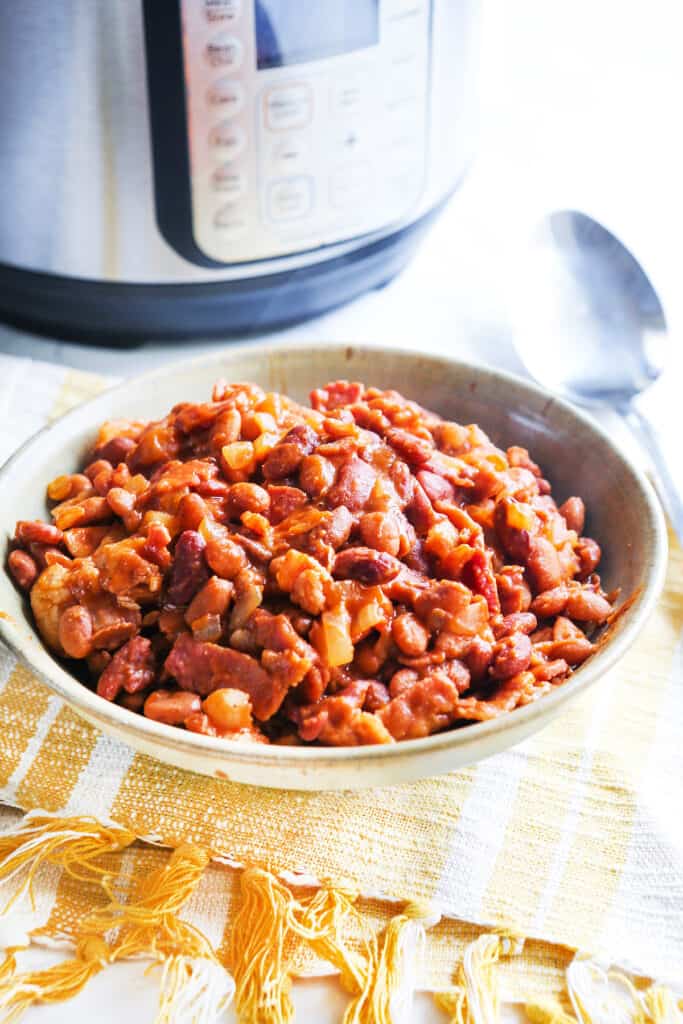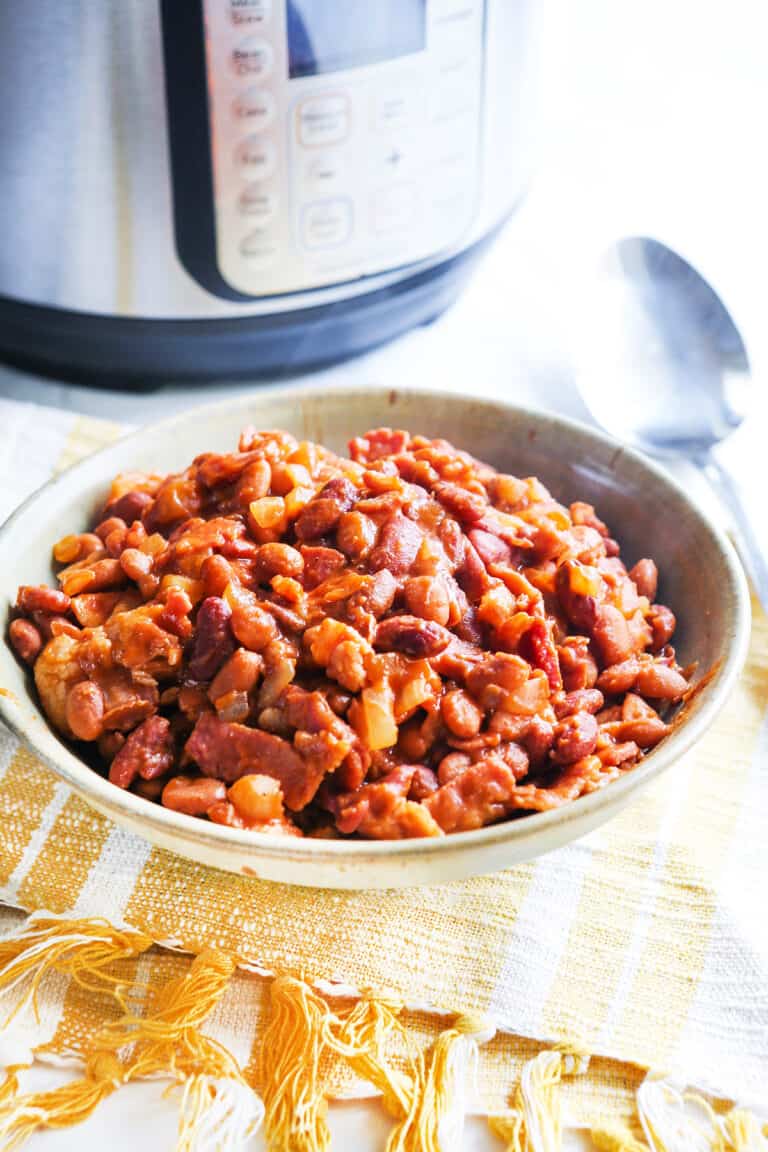 This Baked Beans in Instant Pot recipe is made from scratch using dry beans but with NO SOAKING required! The Instant Pot transforms plain beans into a flavorful side dish, made even more delicious with bacon. Perfect party food or side for any meal or gathering!
Air Fryer Hash Browns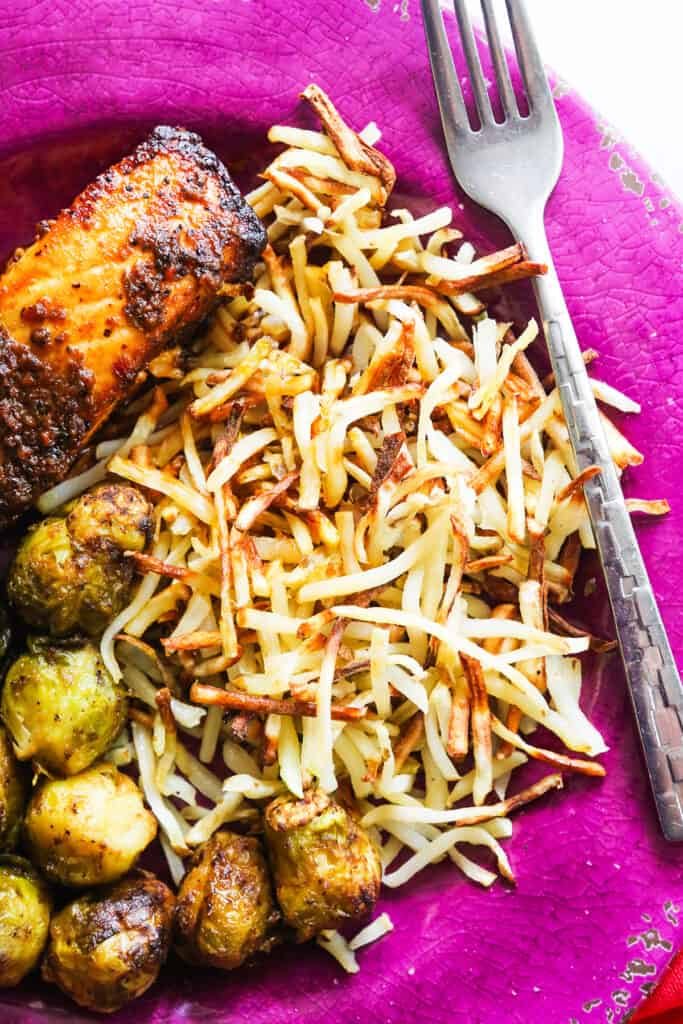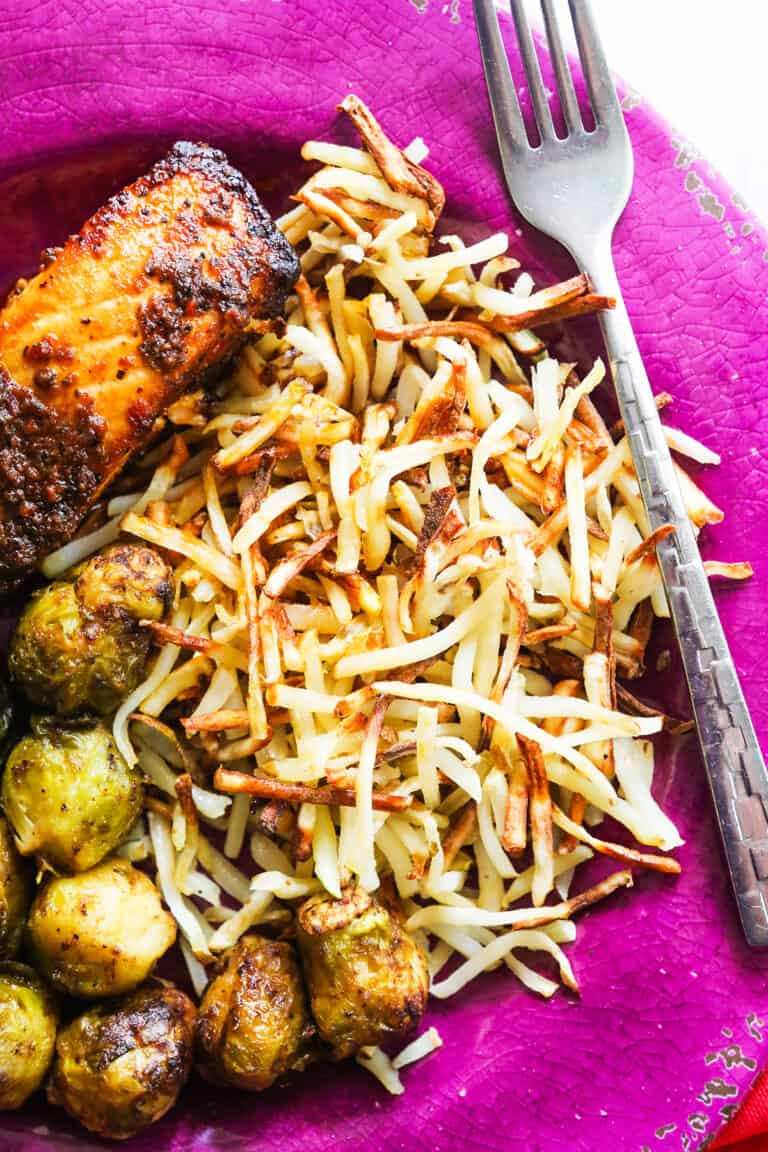 Take hash browns out of the freezer and throw them into your air fryer for an ideal breakfast side or dinner side dish. These air fryer hash browns are EASY.
Coleslaw with Apple Cider Vinegar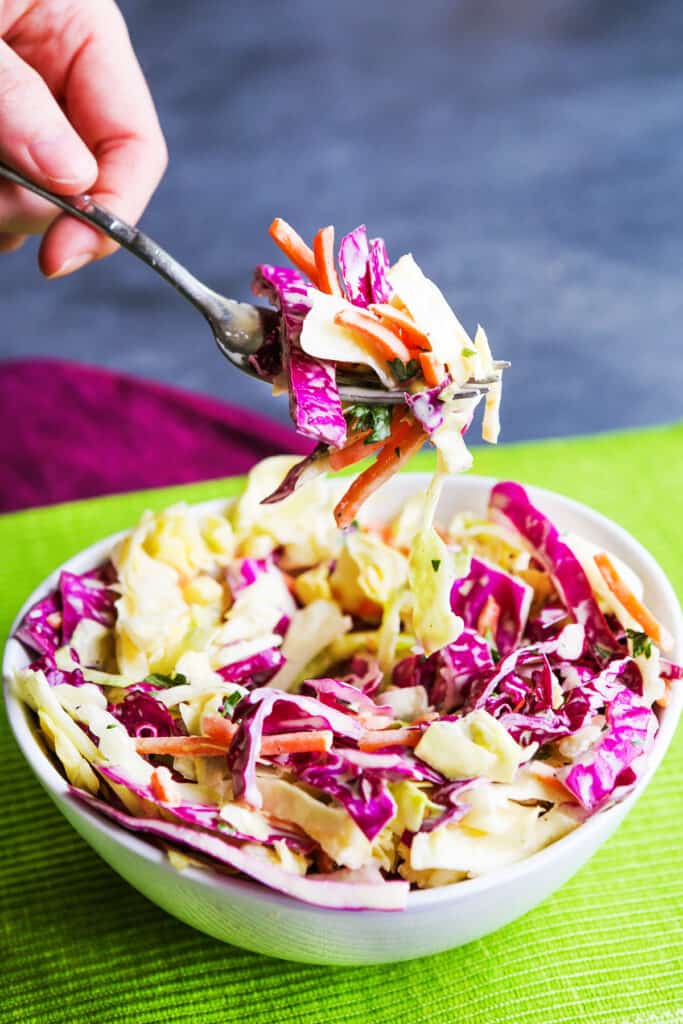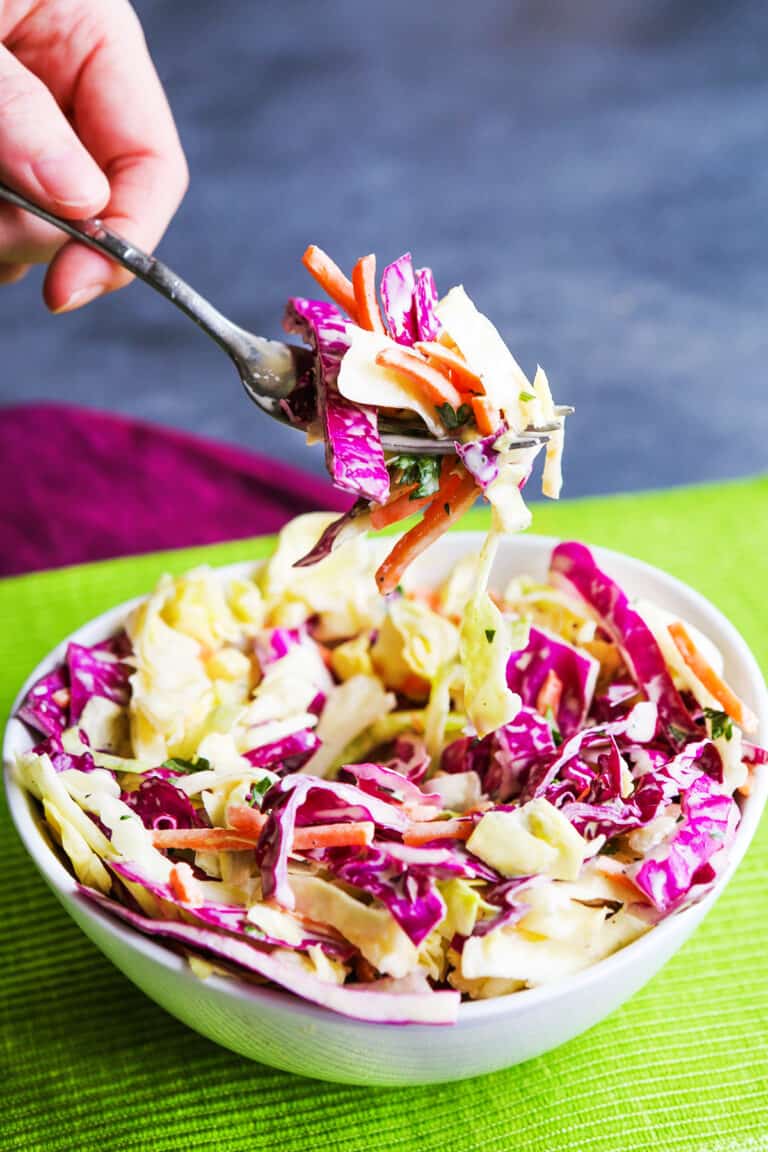 Throwing together a delicious coleslaw recipe should be easy and simple. This coleslaw with apple cider vinegar recipes contains shredded cabbage, creamy vinaigrette dressing and it is NOT loaded down with mayo! This will be your go-to slaw for a dinner side, picnic fare and fish tacos!
Best Cauliflower Fried Rice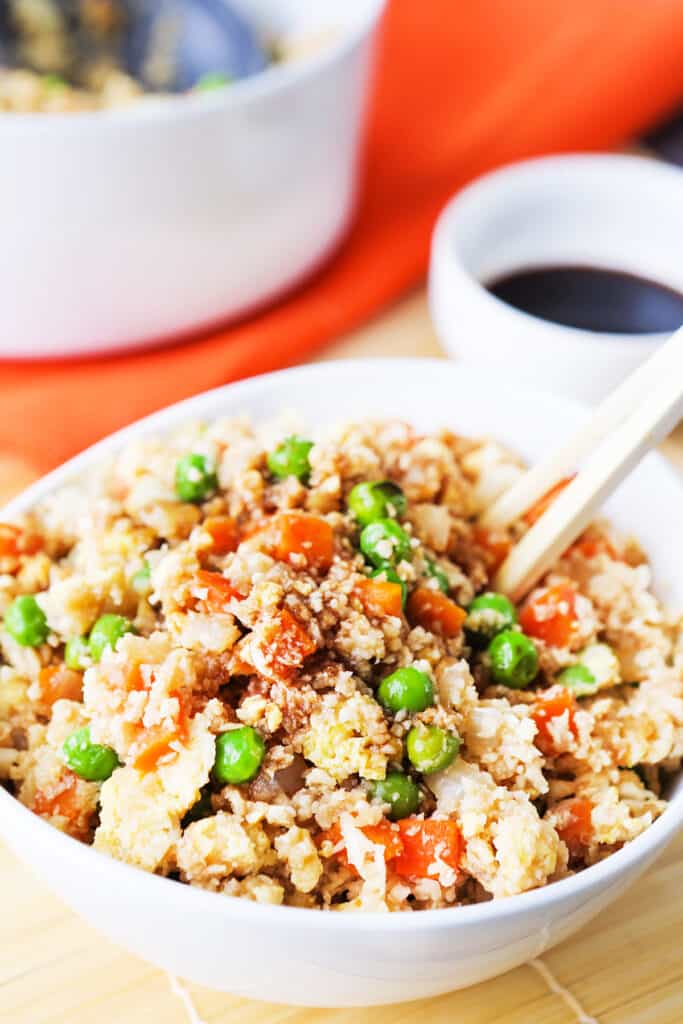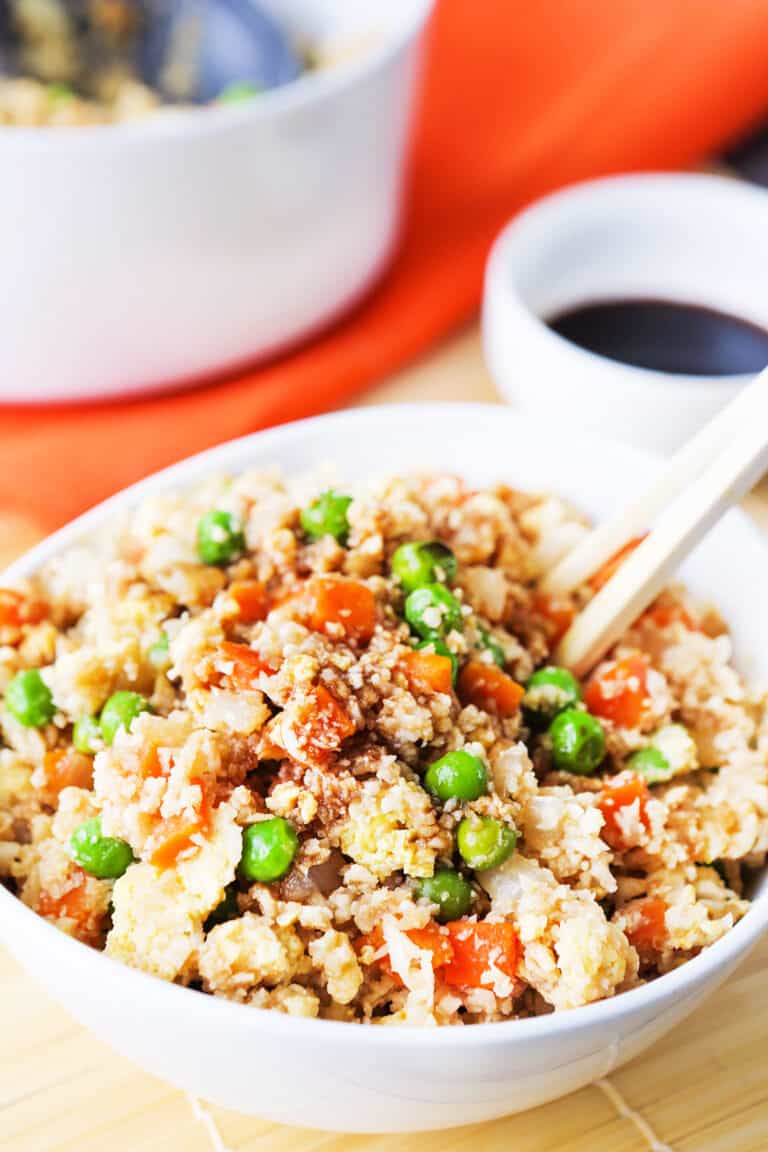 This is the best cauliflower fried rice recipe – a healthy version of the classic Chinese take-out favorite. Done in less than 30 minutes!