Here are a handful of recipe ideas about what to serve with scalloped potatoes and ham! Whether you are planning a holiday meal or a hearty family dinner, you'll walk away with a delicious plan.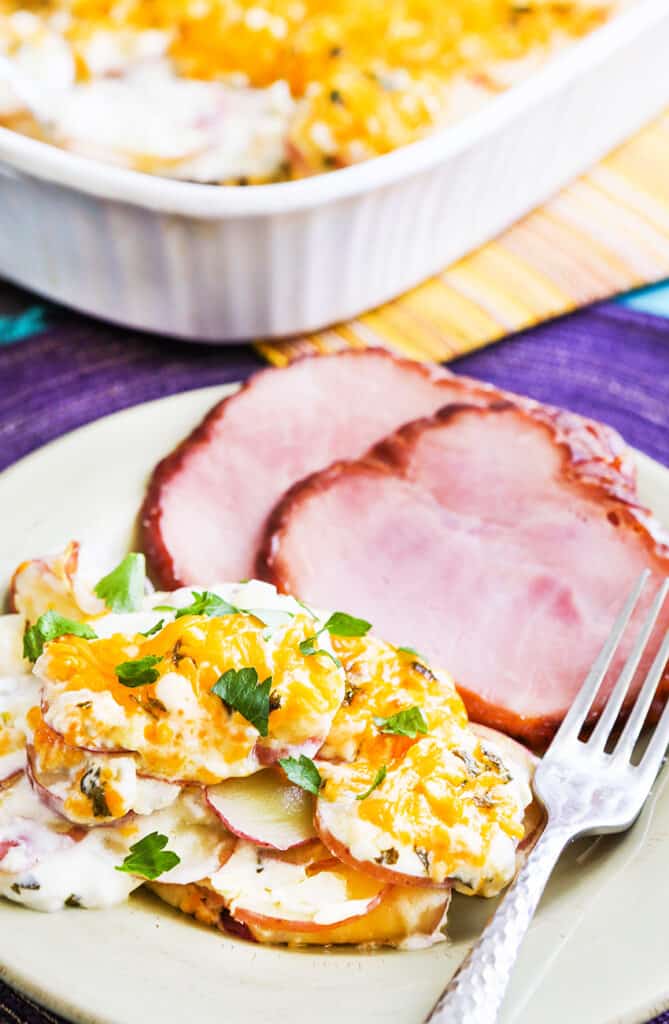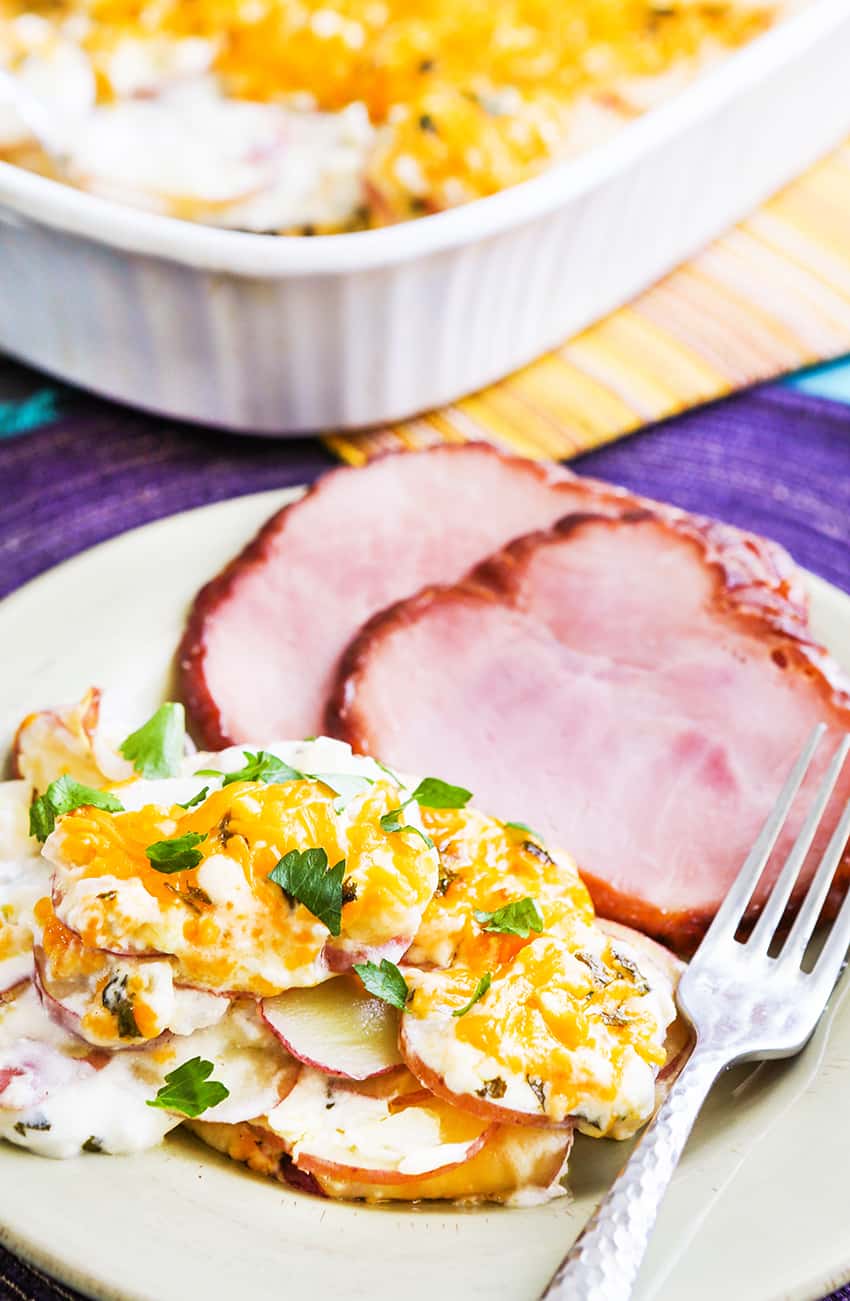 Ham and scalloped potatoes are a delicious, traditional way to enjoy holiday meals such as Easter or Christmas dinner. They are great staples to have at the table, but what tastes great alongside this delicious duo? Read on for some great ideas!
How to make the best homemade scalloped potatoes recipe
This is such a classic dish, filling and satisfying every belly at the table every single time.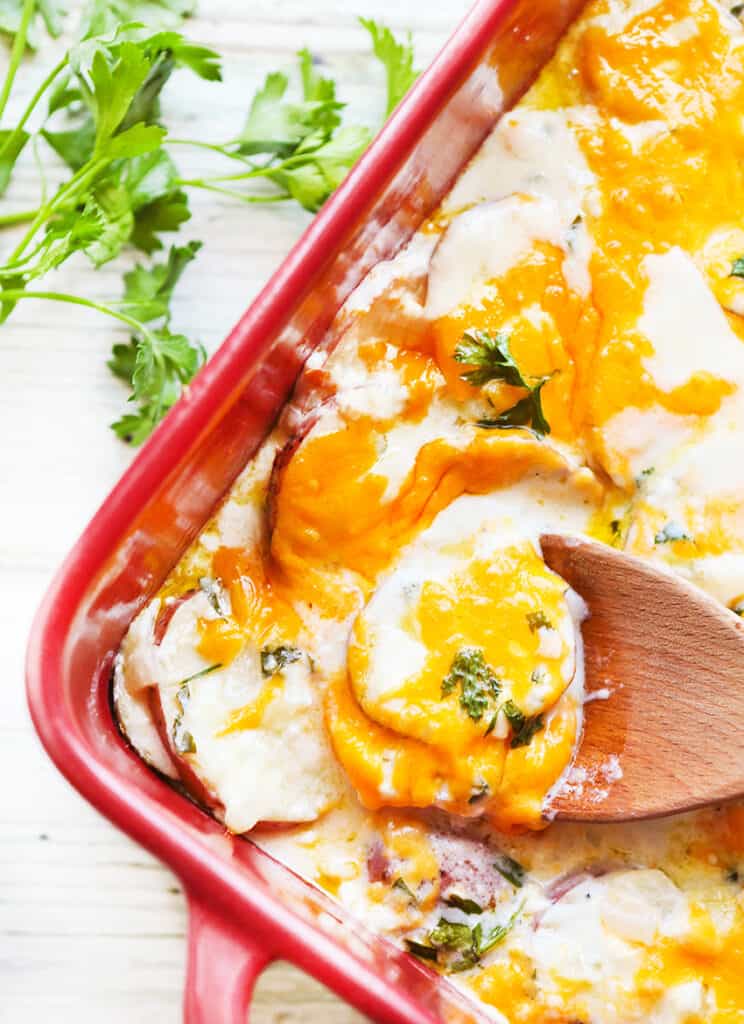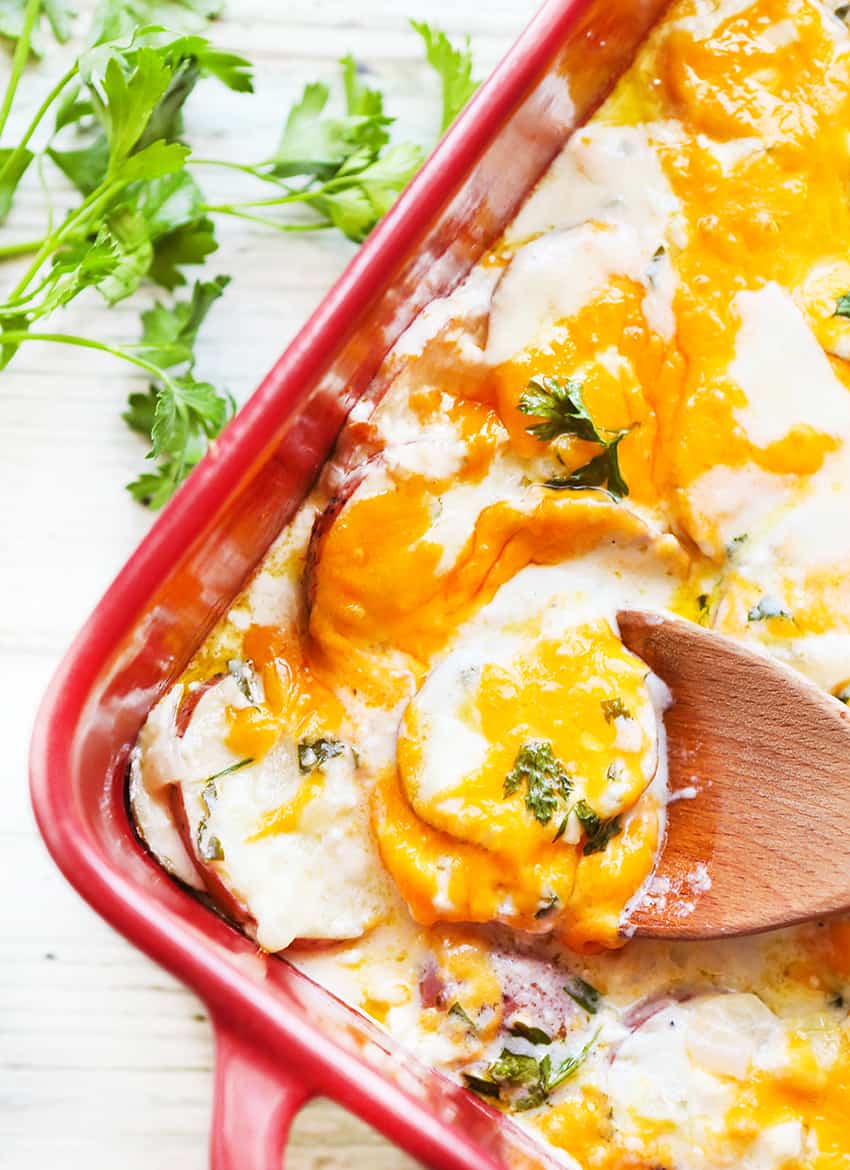 GET THE FULL CHEESY SCALLOPED POTATOES RECIPE HERE.
Preheat oven to 400 degrees F and spray a 9×13 dish with cooking spray. Melt a few tablespoons butter in a large skillet and cook onions and parsley until fragrant.
Add flour to the skillet and season with salt and pepper. Cook for 1 minute and add milk. Cook for 5 minutes or so and add a block of cream cheese.
Stir until the cheese is melted and remove from heat. Layer the prepared baking dish as follows:
Half of the potato slices (sliced to 1/4-inch thickness) – you'll need 10 medium-size total
Half of the white sauce
Final layer of potatoes
Remainder of creamy mixture
Top the layers of potatoes with shredded sharp cheddar cheese and extra parsley.
Baking time: Bake covered with aluminum foil at 400 degrees F for 30 minutes and uncovered for another 15 minutes, or until golden brown on top. Let cool for 10 minutes before serving because it'll be smokin' hot. ENJOY!
Types of potatoes to use
While Yukon gold potatoes are hailed as the best option for this dish, I really enjoy baby reds. You can't really make a bad choice, but know that you want them to be soft when they come out of the oven. Yukon golds or red potatoes taste great, as do Russet potatoes.
Scalloped potatoes vs au gratin potatoes
While most people interchange the names of these two potato dishes, they are different recipes. Both dishes contain sliced potatoes but scalloped potatoes are baked in a cream sauce that may or may not involve other types of cheese. Au gratin potatoes contain bread crumbs and cheese that make up a crispy top and sometimes swim in a cream sauce.
Two Options for Ham Dinner
How to make crock pot ham
Crock Pot Ham is an easy way to throw together a holiday dinner or easy any-time meal. This recipe requires almost no effort on your end and turns out perfectly with perfect glaze and all!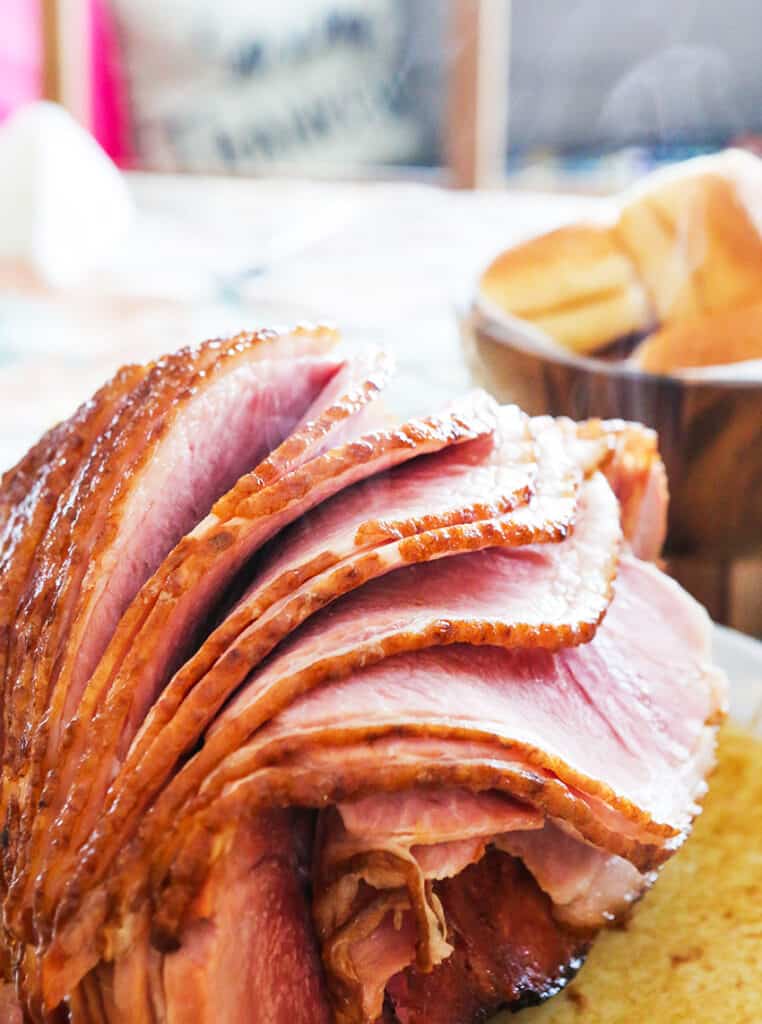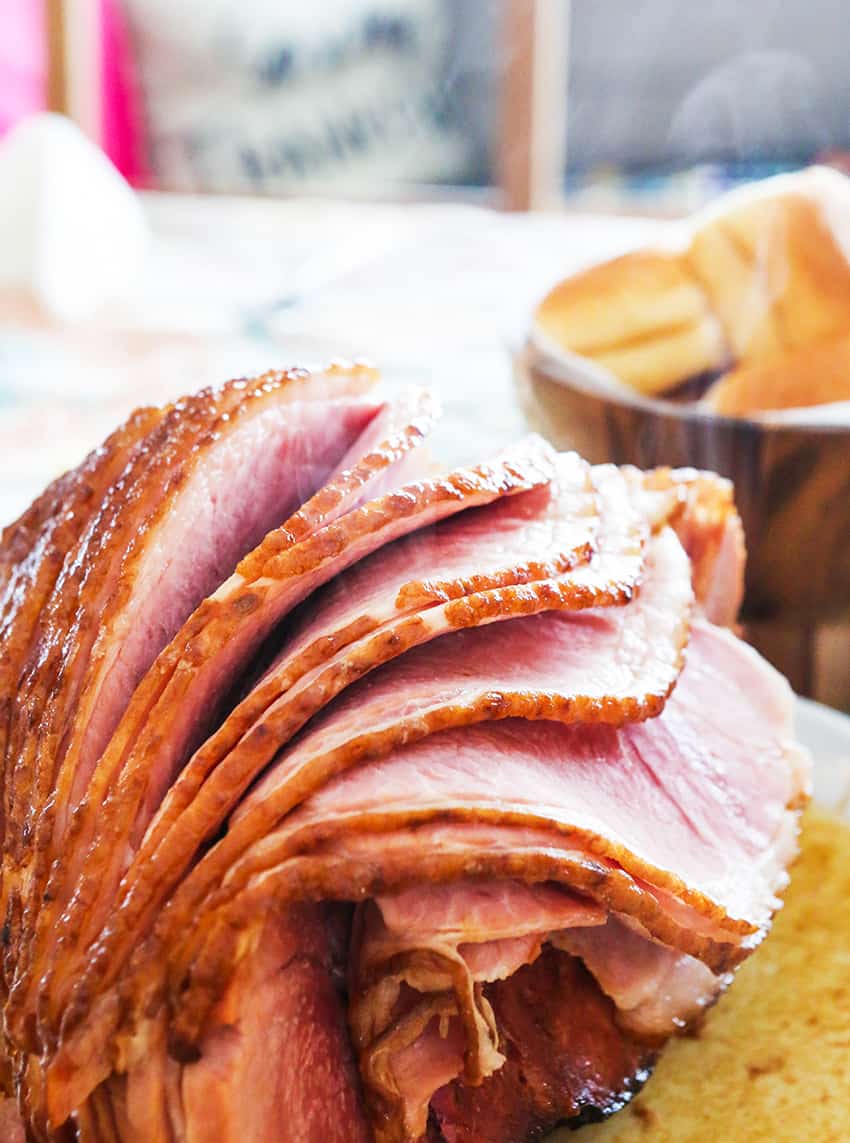 Place a pre cooked 8-lb ham (bone-in, spiral cut), cut side down, in crock pot. Remove any plastic or paper protectors first if using bone-in ham. Pour the pineapple juice over top of the ham.
In a small bowl, combine honey, brown sugar and Worcestershire sauce. Mix well and pour over the ham, spreading so all outer surfaces are covered in the sauce. If possible, expose the cut portions of the ham and allow sauce to seep in.
Place the lid on the crock pot and cook on low heat for 4-6 hours. Carefully transfer ham to a serving platter and spoon the sauce and juices from the slow cooker over the top, ensuring that it gets into the inner portion of the slices of ham.
Using a sharp knife, cut the meat off the bone and enjoy!
Instant Pot ham recipe
Done in just 30 minutes with a delicious glaze that everyone will love, Instant Pot Ham recipe makes dinner or your next holiday meal easy!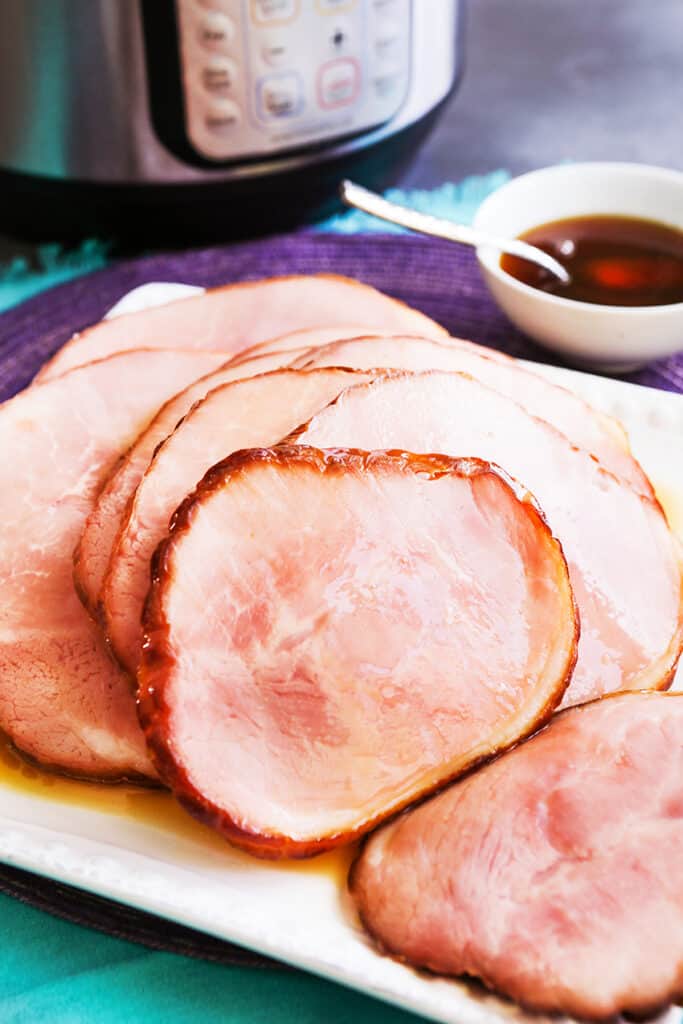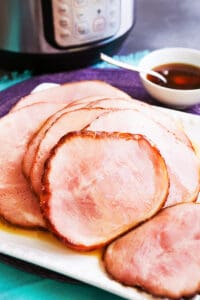 GET THE ENTIRE INSTANT POT HAM RECIPE HERE.
Start with 1/2 cup honey, 1/2 cup brown sugar and 2 tablespoons Worcestershire sauce. Combine ingredients in a small bowl and mix well.
Place the ham inside a piece of heavy-duty foil and fold up around the sides. Pour the sauce over the ham, ensuring it seeps into the slices. Fold foil up over the ham to cover entirely.
Next you'll pour 1 1/2 cups water into the Instant Pot. Place ham on trivet and lower into Instant Pot.
Place the cover on the pot and set timer to 20 minutes on high pressure. It will take the IP around 11 minutes to come to pressure before it begins cooking. When cooking time is done, do a Quick Release. Let the float valve drop and remove the cover.
Carefully place the ham on a serving platter. Gently pour a little of the juices over the top of the ham and serve alongside How To Make Grits from Mama Gourmand!
---
What to Serve With Scalloped Potatoes and Ham – side dishes you'll love!
Below is a compilation of ideas about what to serve with scalloped potatoes and ham!
Easy Sauteed Asparagus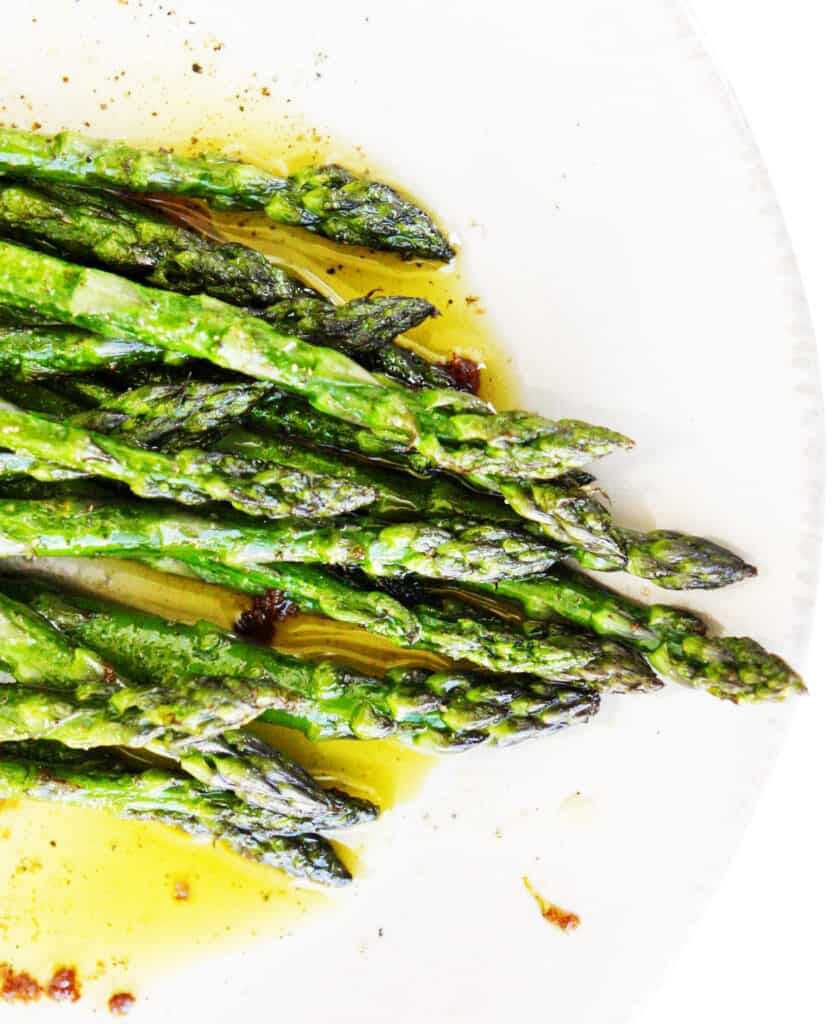 Asparagus is a super simple veggie to prepare. Make this delicious side dish to go along with any meal. You'll enjoy every bite of this sauteed asparagus!
Roasted Brussels Sprouts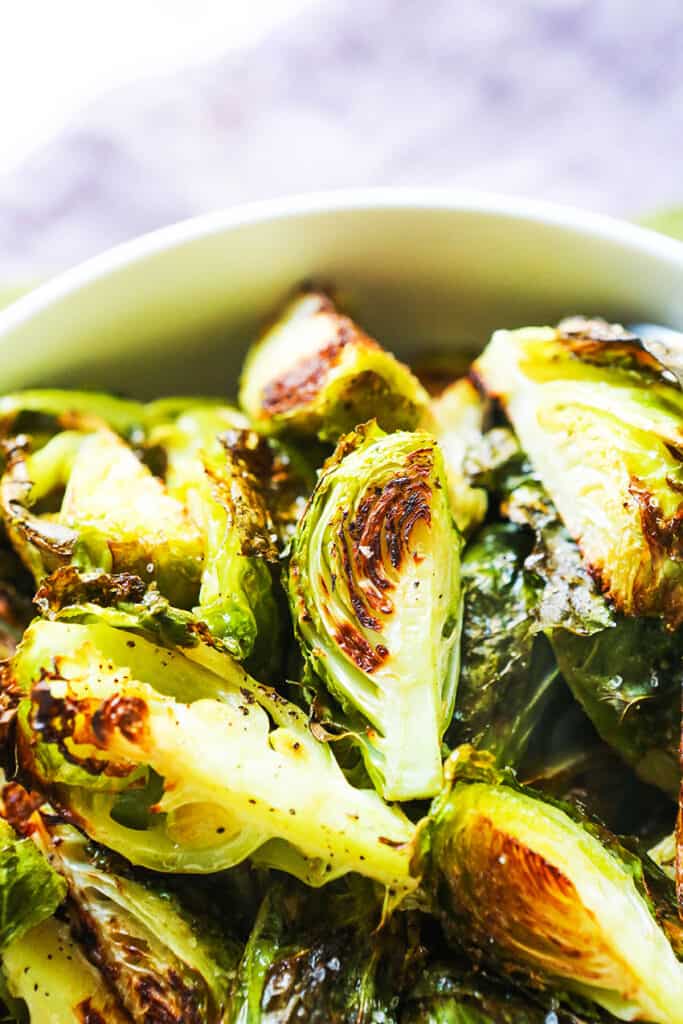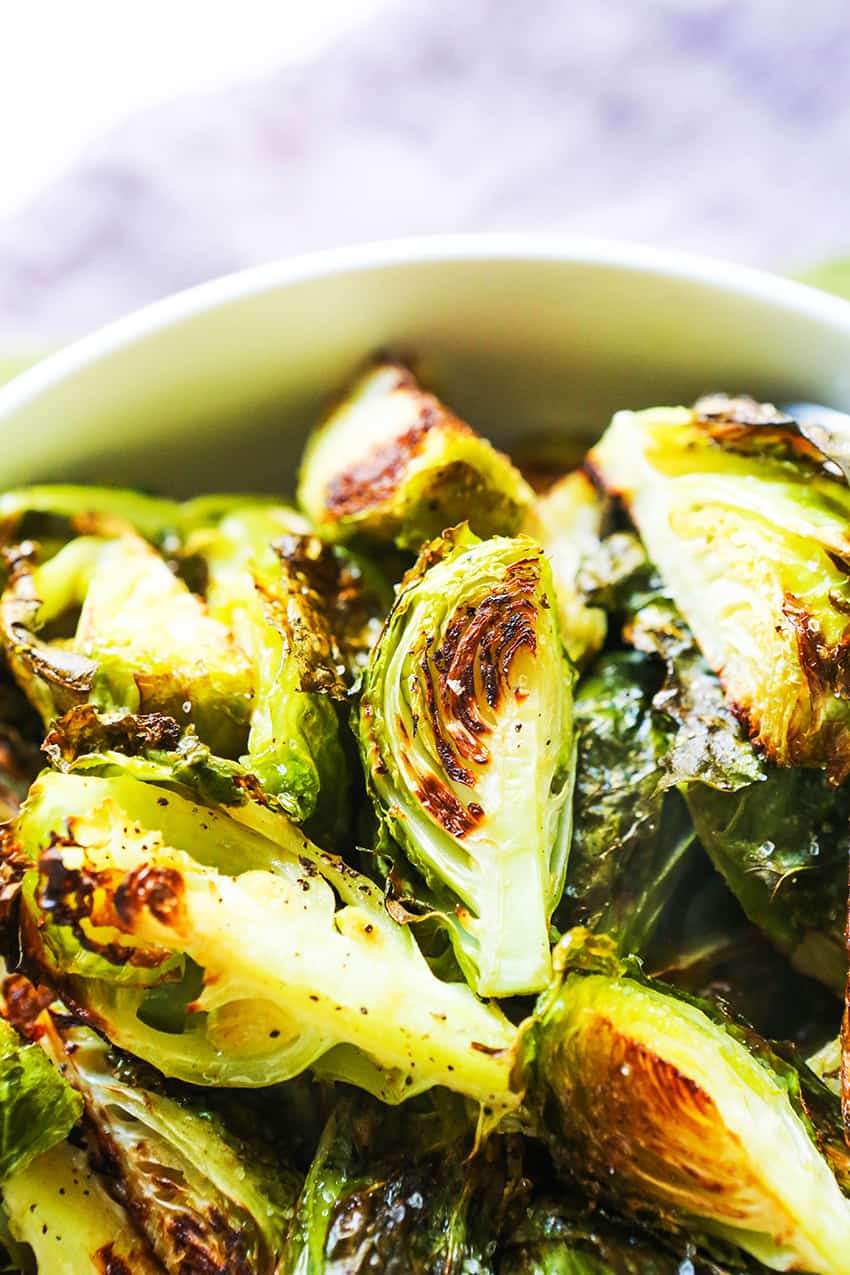 Make delicious, perfectly crispy Roasted Brussels Sprouts easily and in under 30 minutes. This side dish pairs perfectly with any meal, whether big or small. Perfect part of a holiday spread and also a great part of any simple weeknight dinner.
Baked Asparagus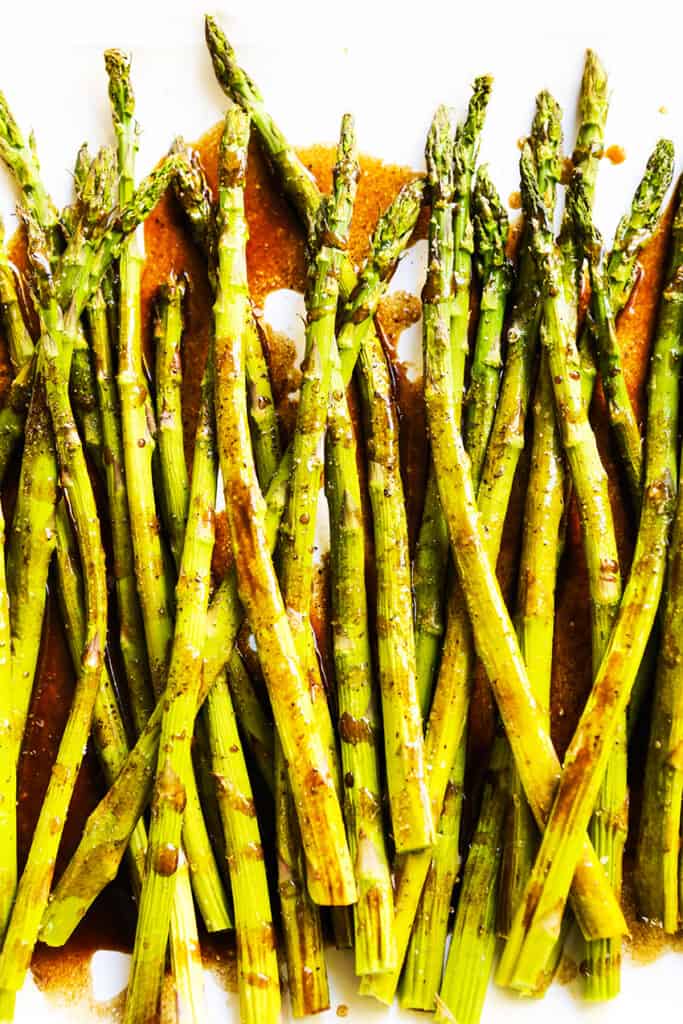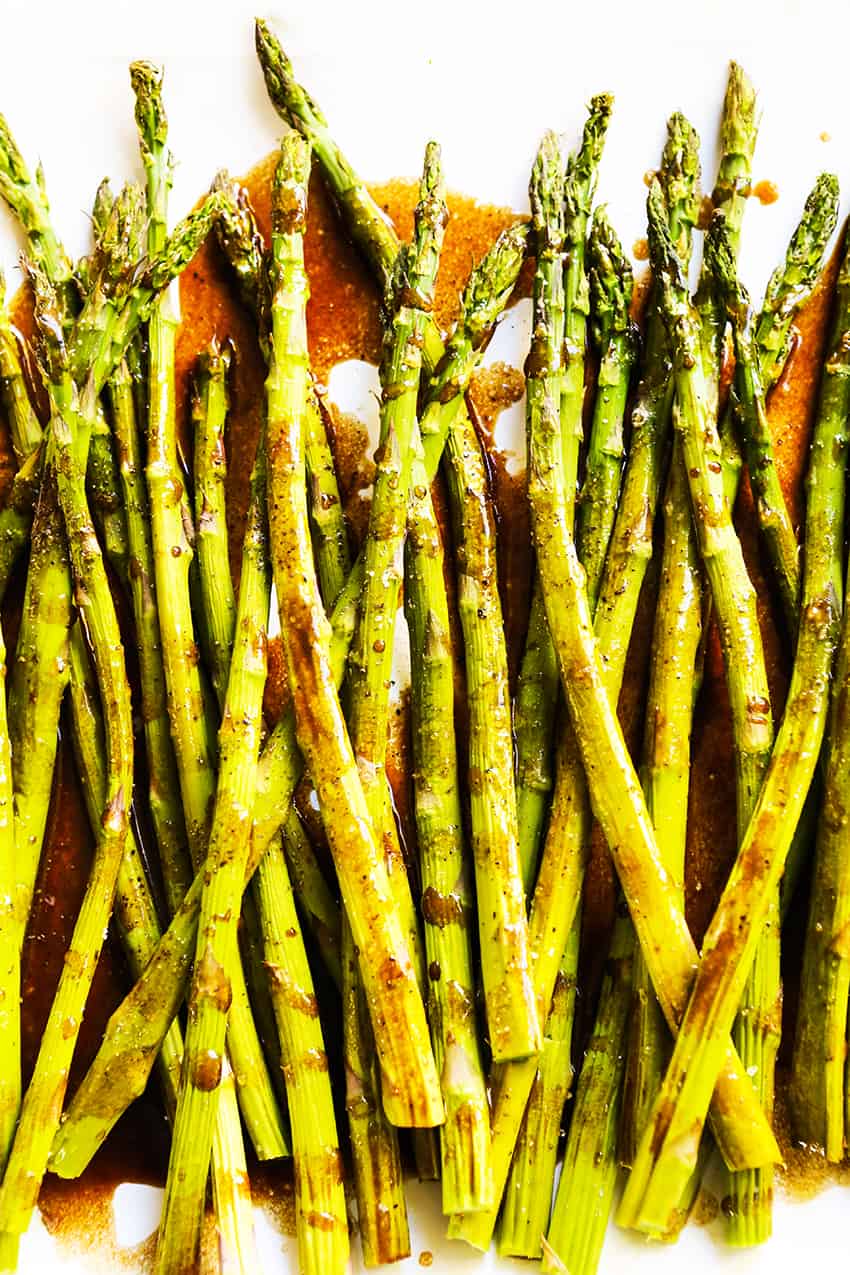 Baked Asparagus is topped with a delicious, savory balsamic butter sauce. It cooks to perfection every time and makes the perfect side to any meal!
Crockpot Green Bean Casserole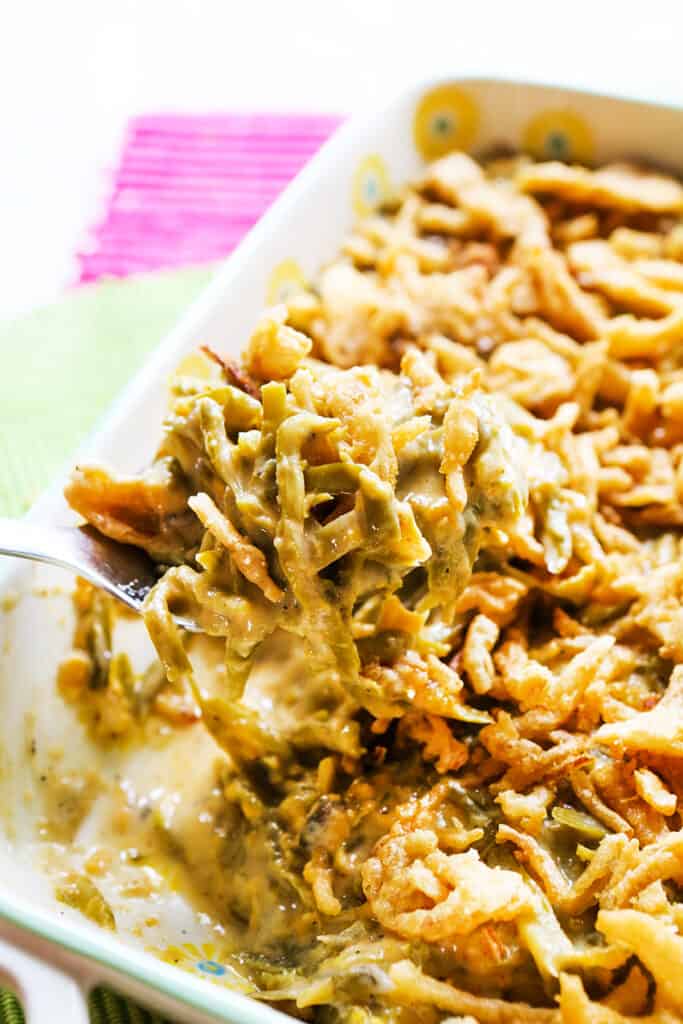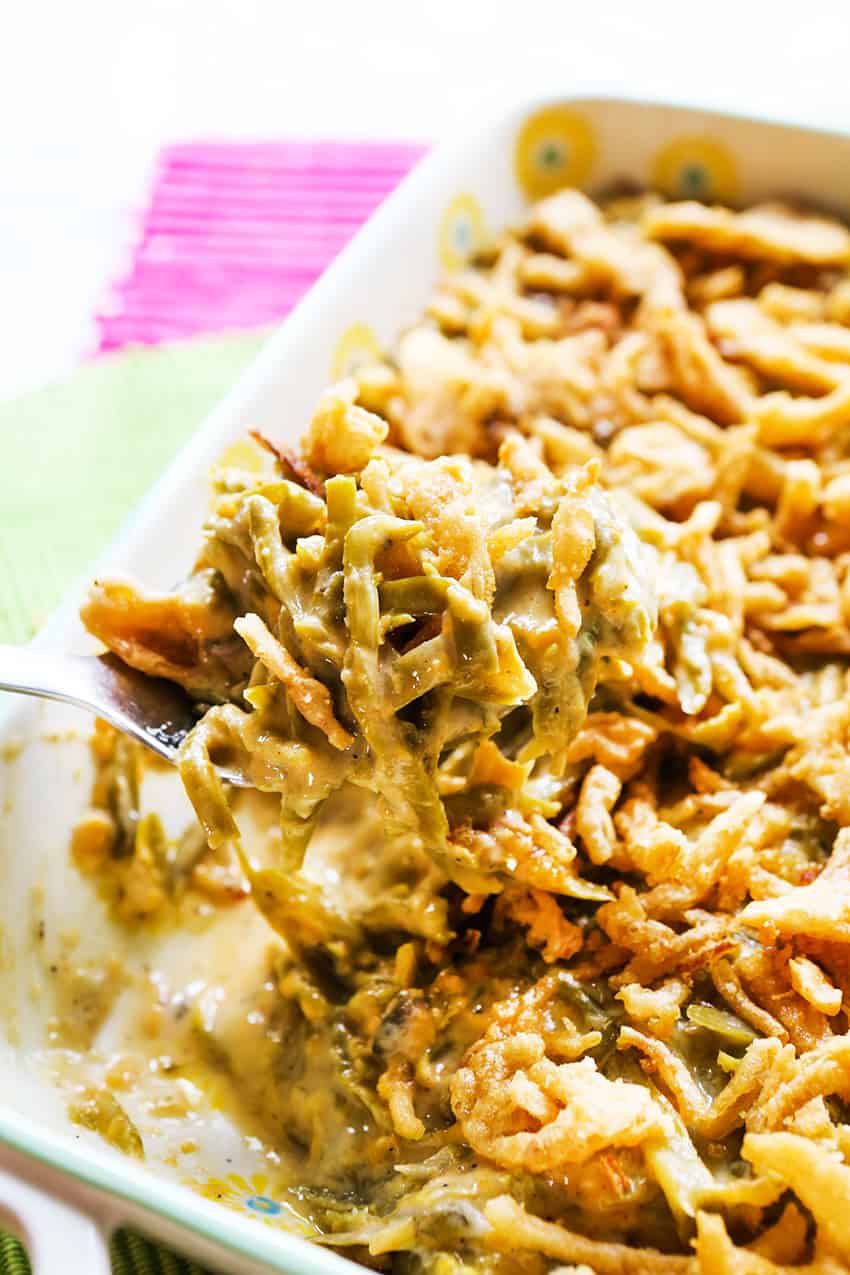 Throw just a few ingredients in your slow cooker to create Crockpot Green Bean Casserole. Great Thanksgiving or any-time side dish!
Cornbread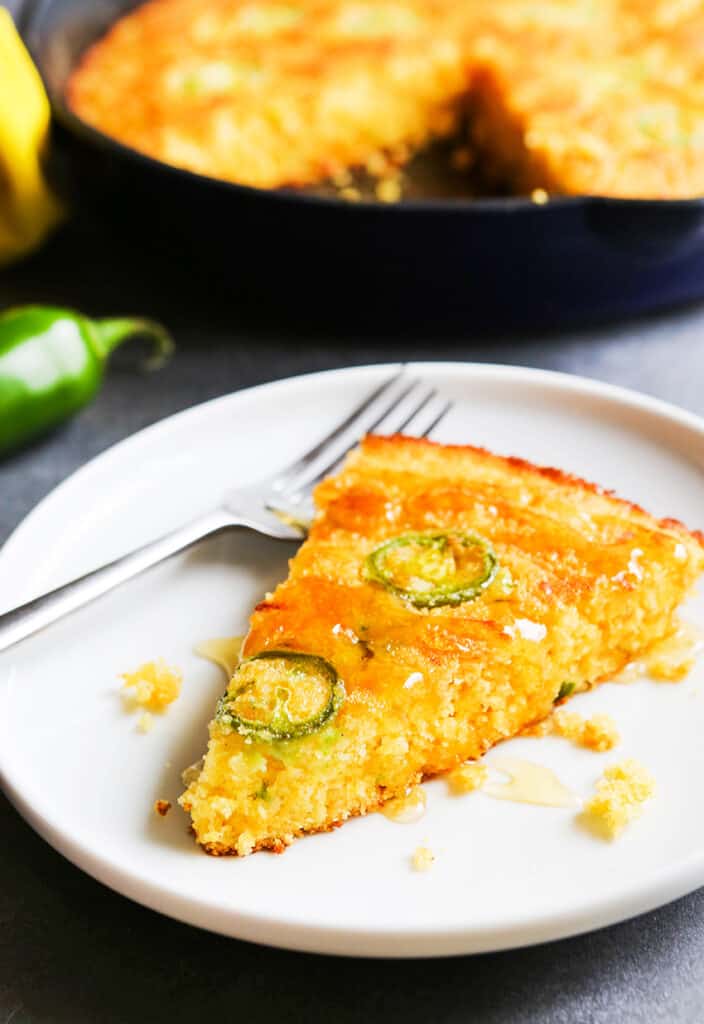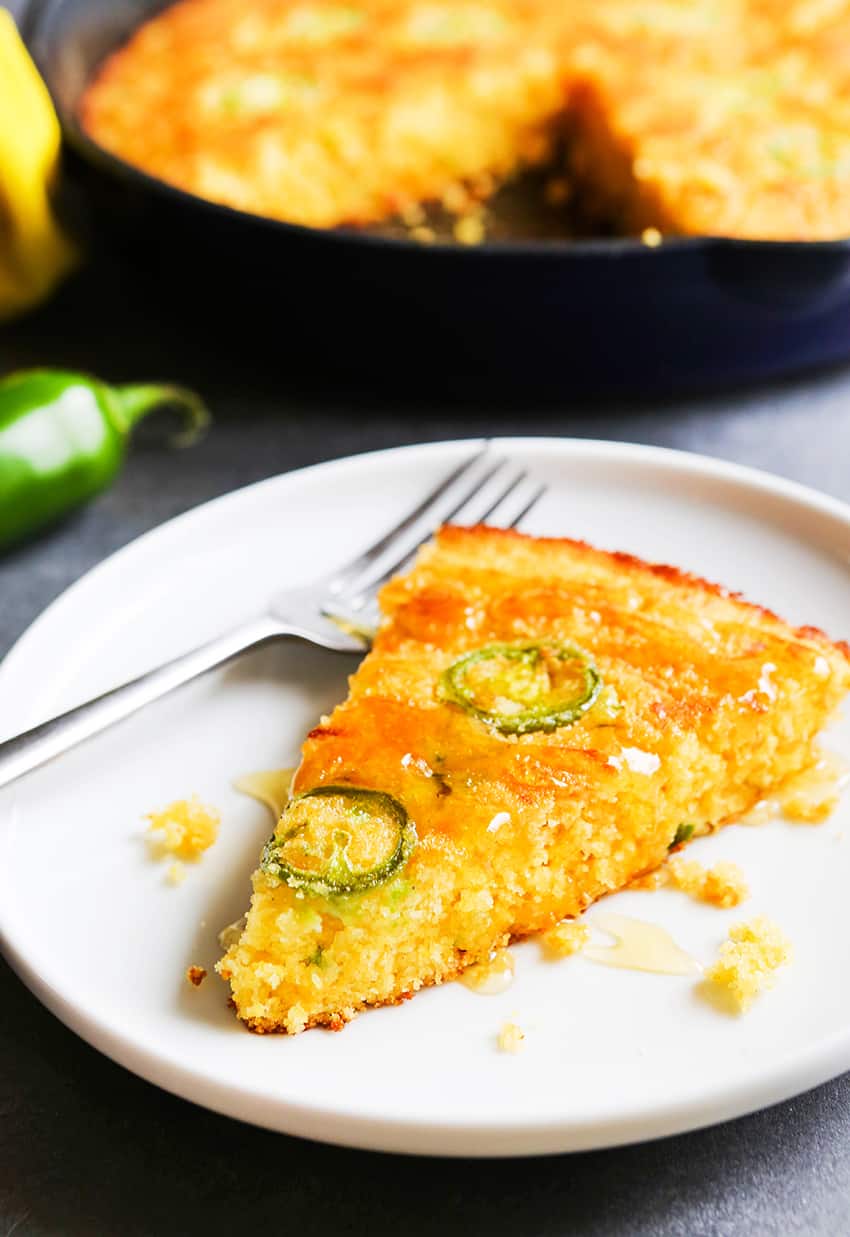 This cornbread recipe without buttermilk is the perfect side for any meal. Omit the jalapeño and cheese for a perfect go-to cornbread recipe.
Roasted Broccoli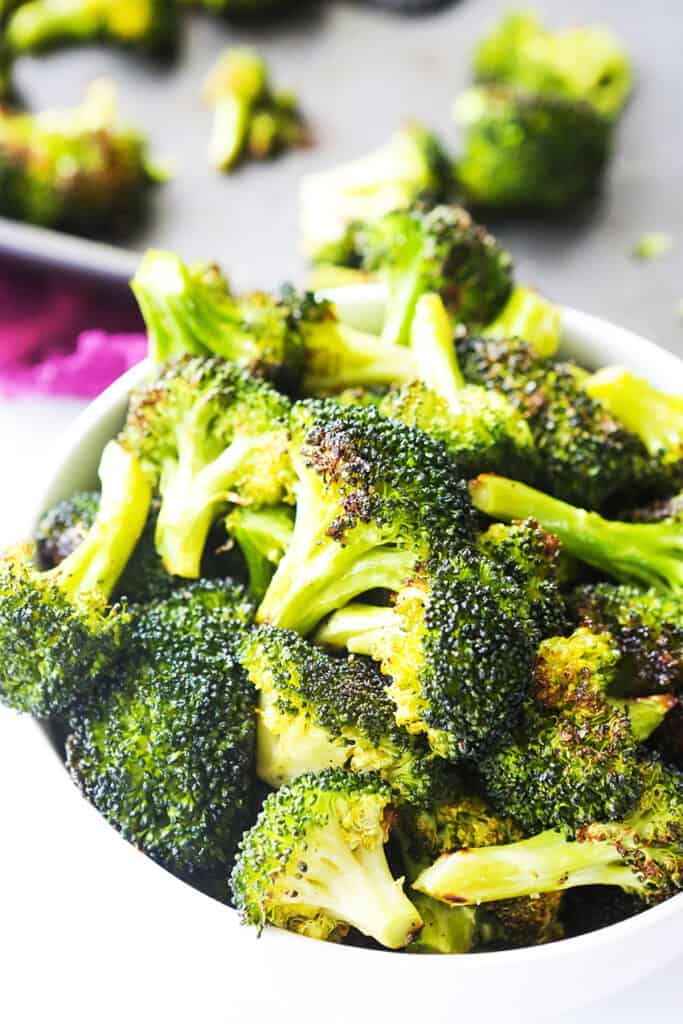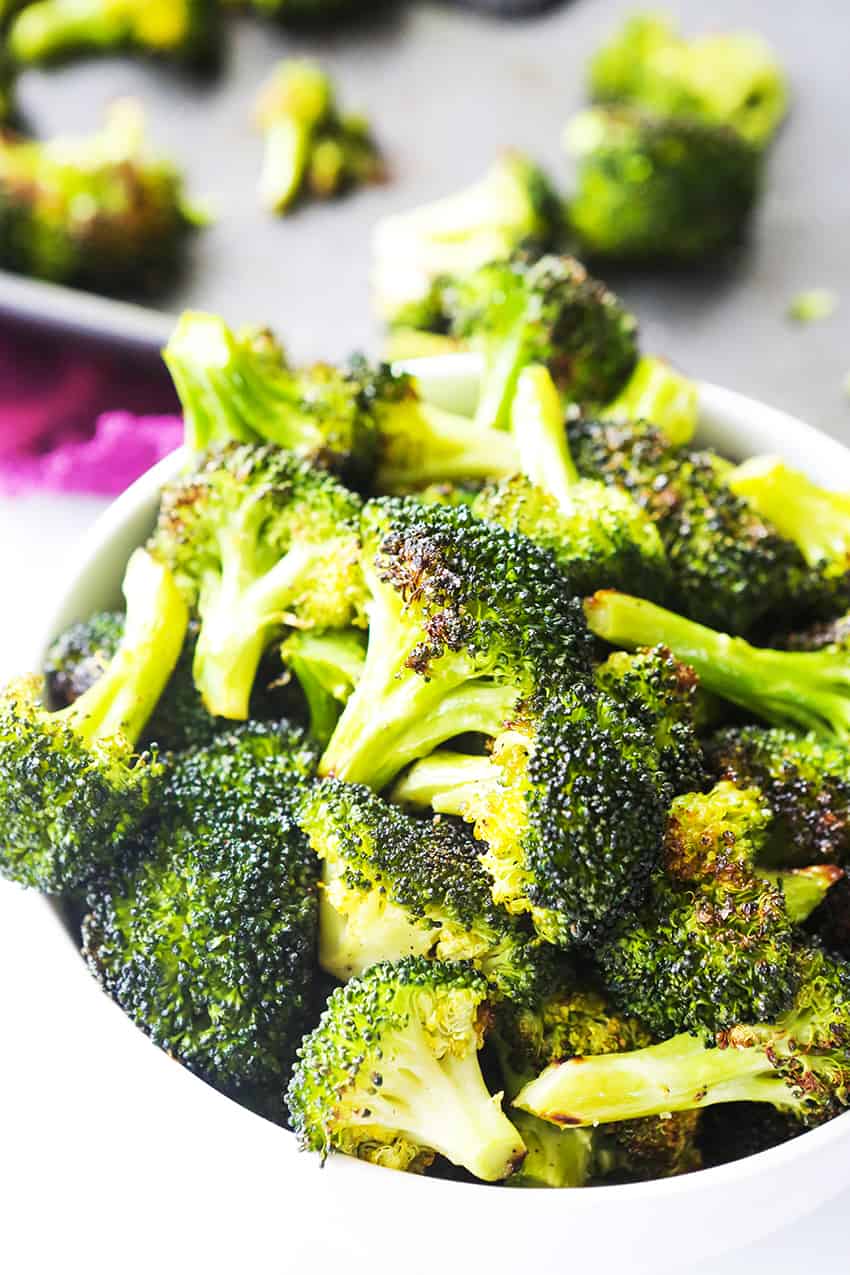 Make this roasted broccoli recipe to accompany your next meal. Roasting broccoli is super easy and it is so good it tastes like candy!
Baked Apples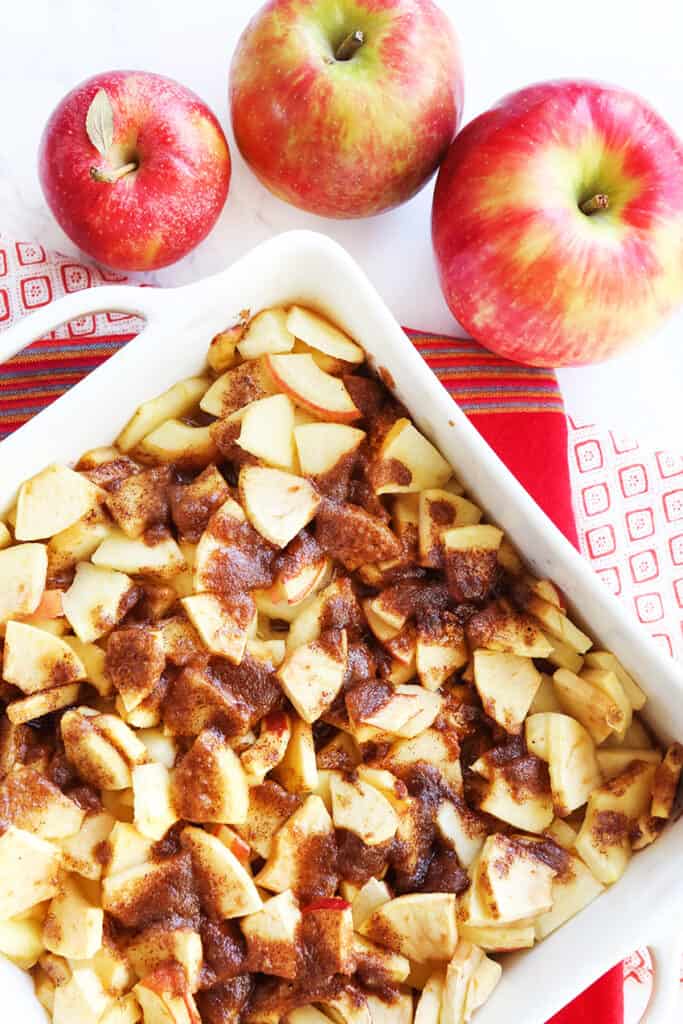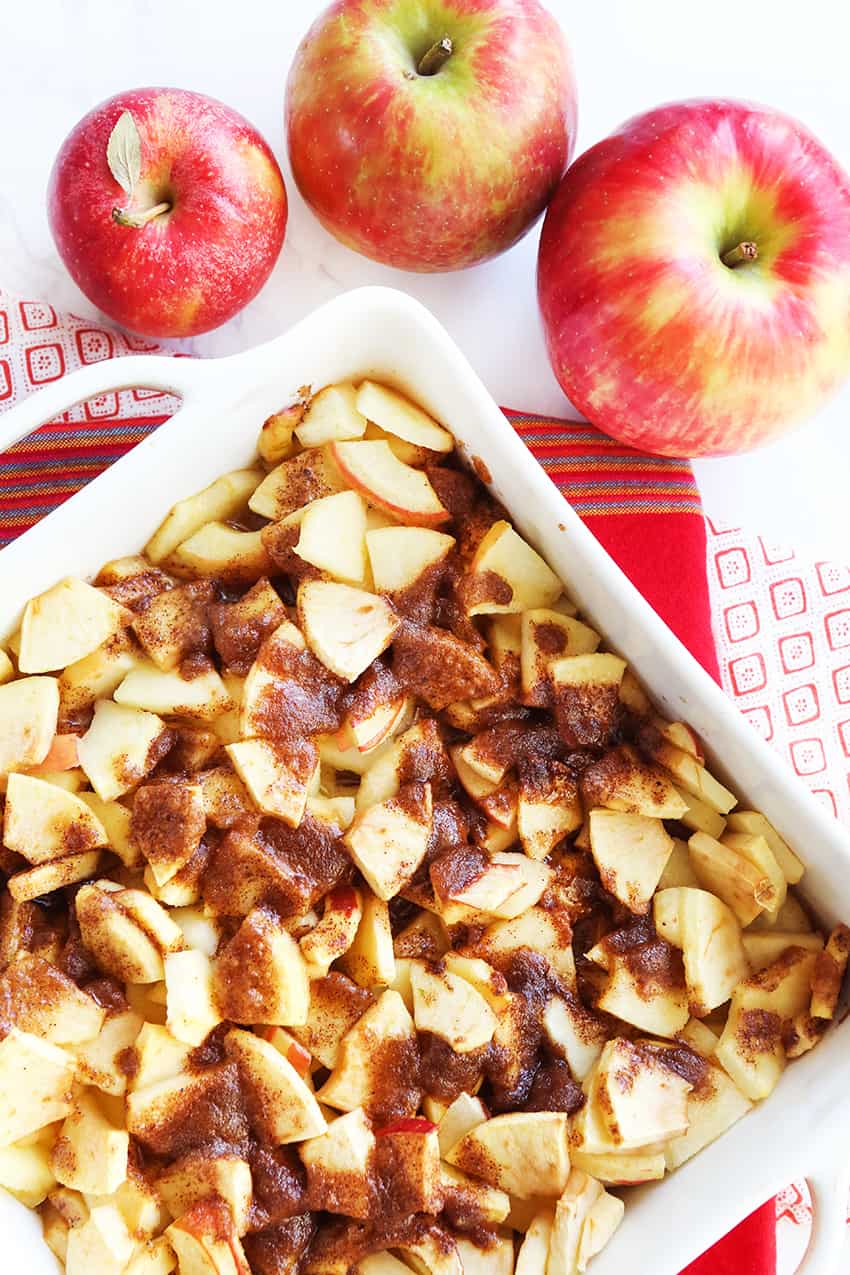 These easy cinnamon baked apples are the perfect sweet, gluten-free any-time dessert. Enjoy apple pie minus the crust! Great way to use up apples.
Chopped Green Salad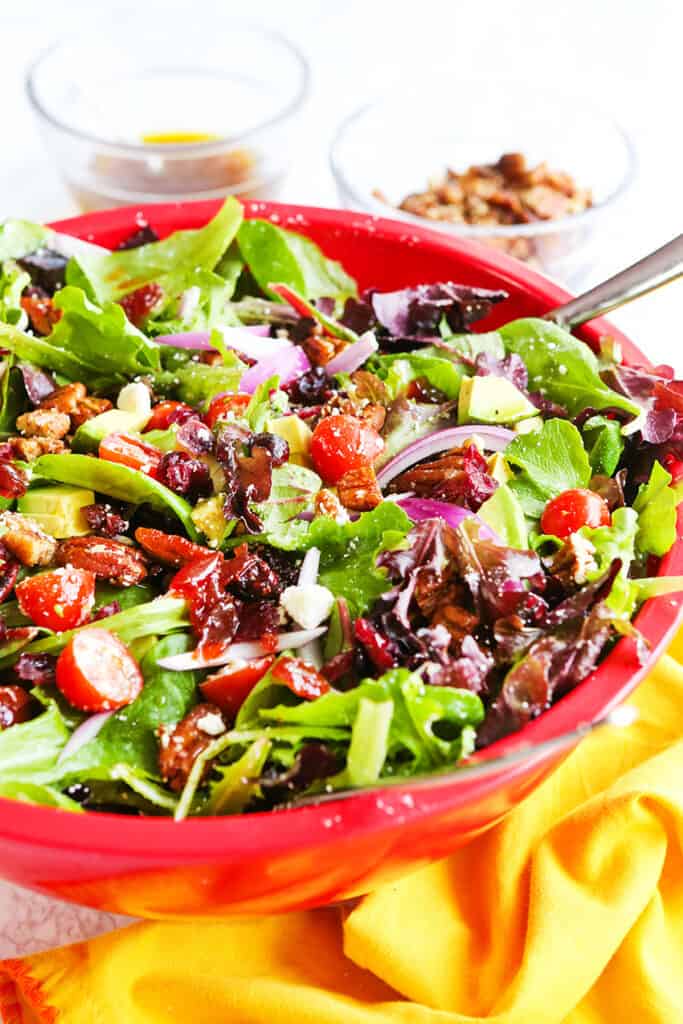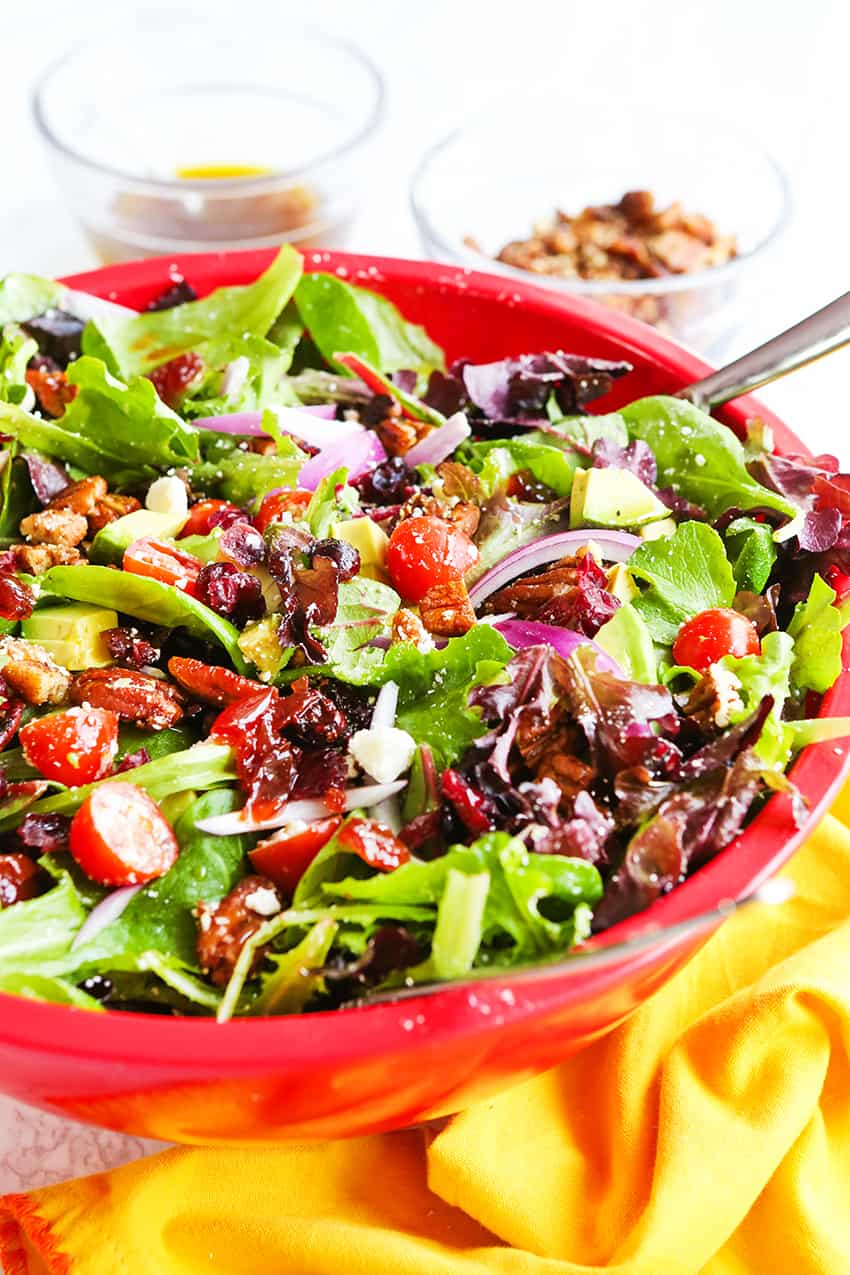 This is the best chopped salad recipe you'll find. It makes a large batch to enjoy for lunch throughout the week or serve at your next gathering.
Oven Roasted Vegetables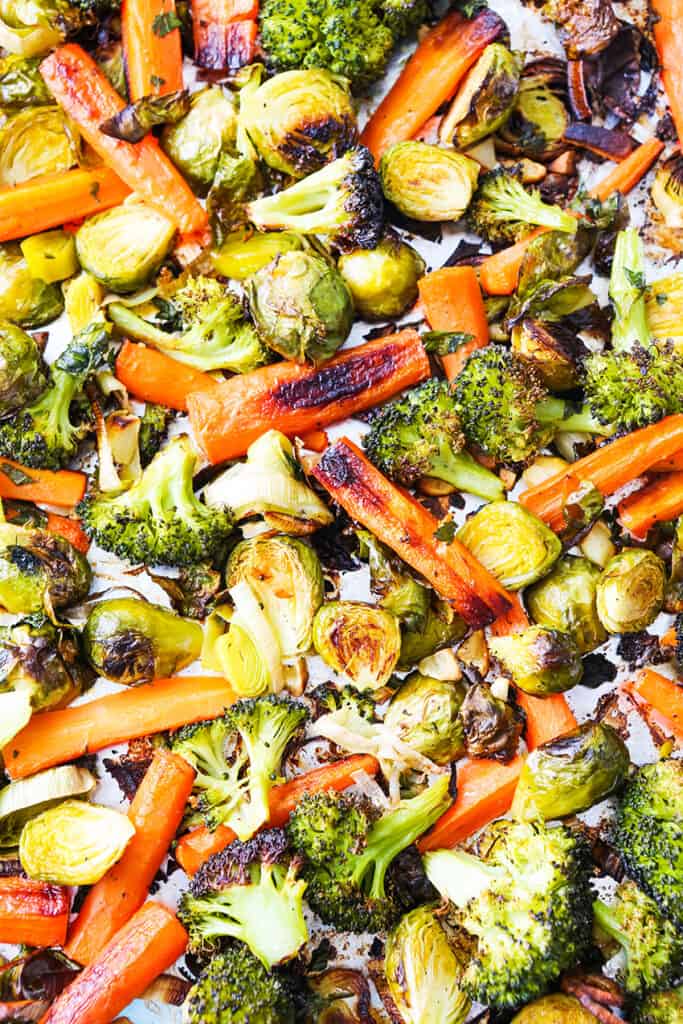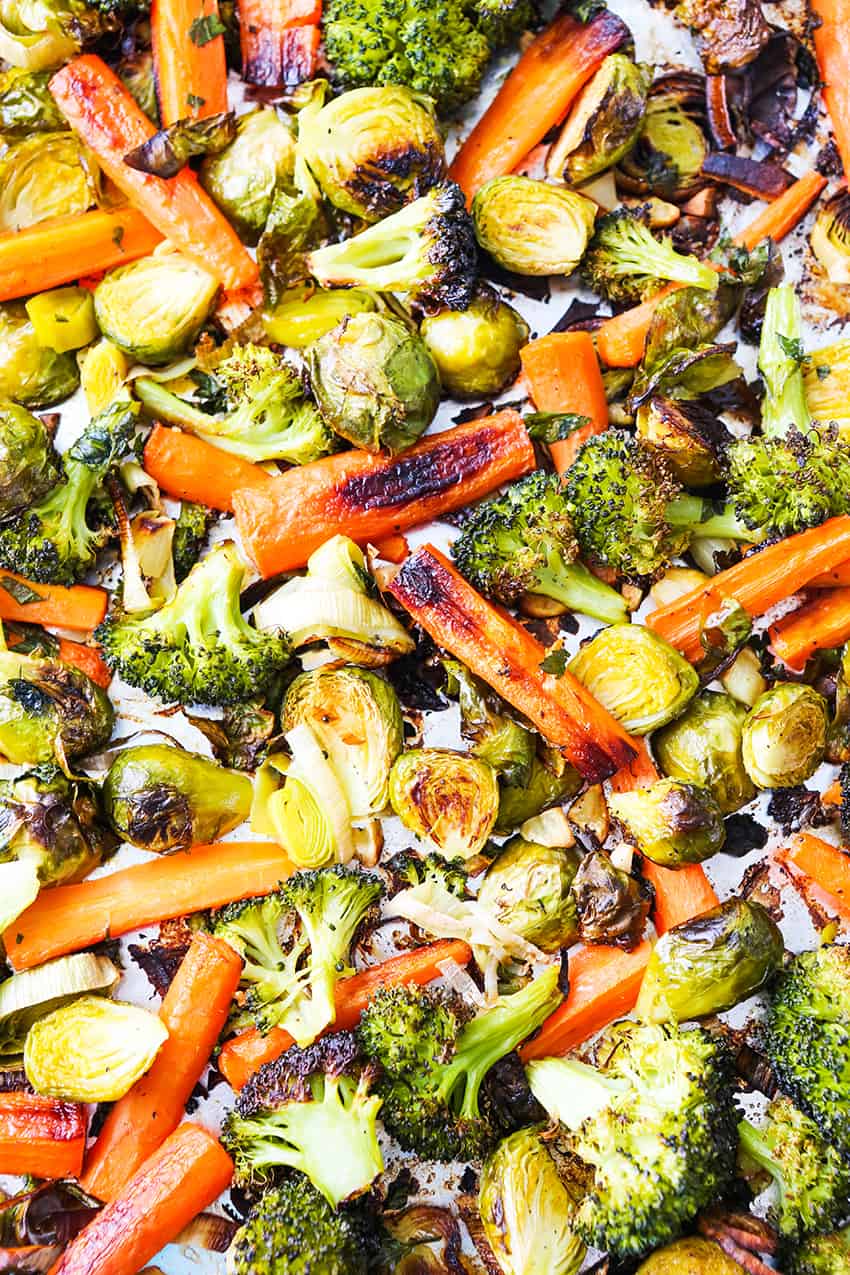 Roasting vegetables is super easy and it results in a deliciously crispy, flavorful side dish. This recipe for Roasted Broccoli and Carrots Recipe will turn veggie haters into veggie lovers! Swap out vegetables in this recipe for any you might have on hand, such as cauliflower, zucchini, mushrooms or onions.
Dinner Rolls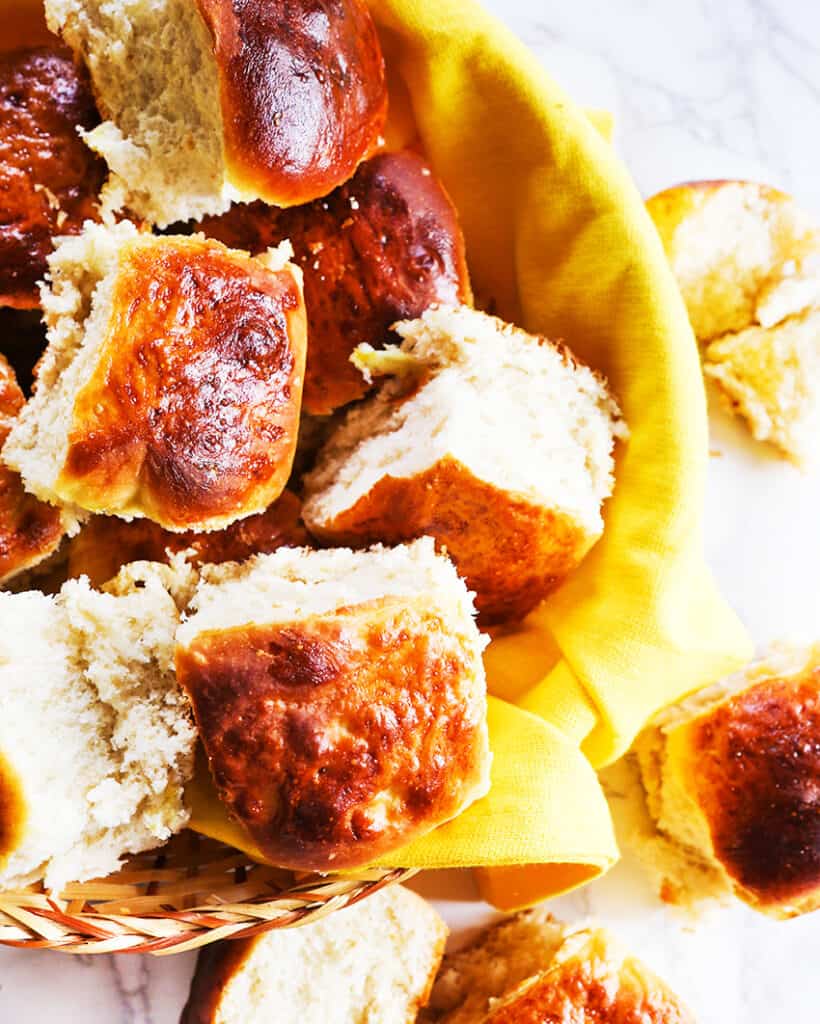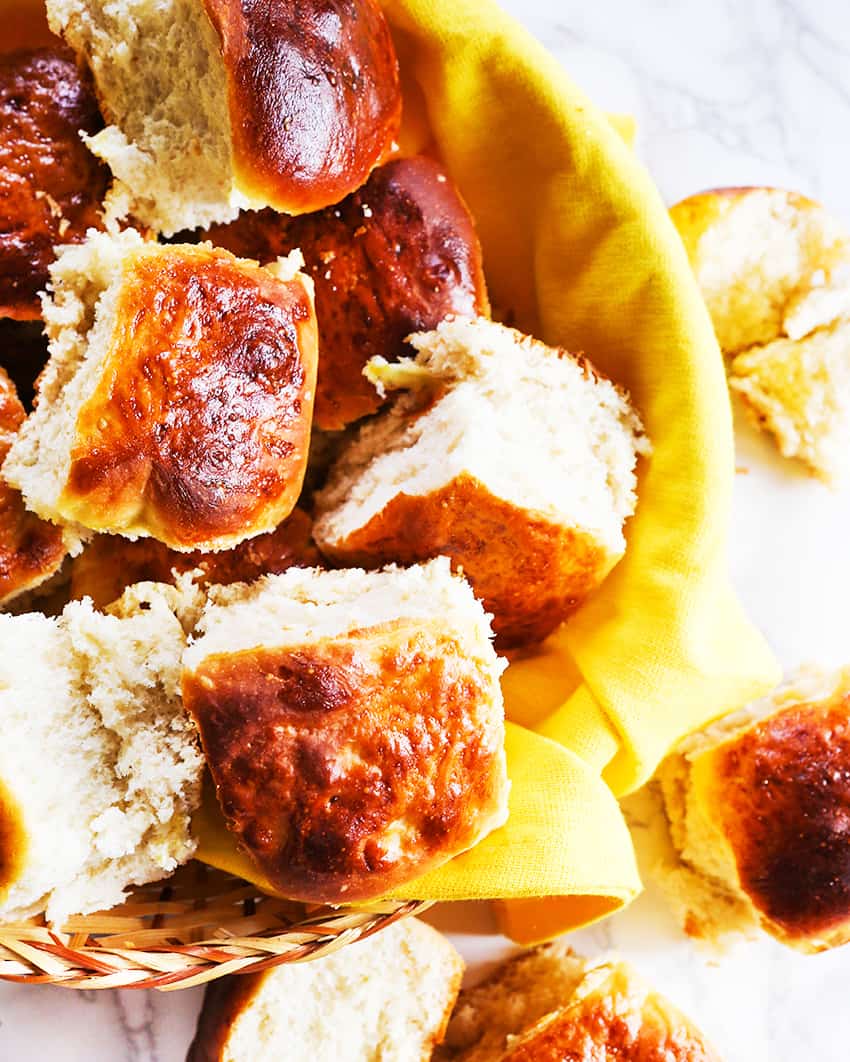 These are the BEST Homemade Dinner Rolls you'll find! They are fluffy, slightly sweet and delicious and they go great with any meal, whether it is a large turkey dinner or a simple weeknight meal.
Instant Pot Steamed Green Beans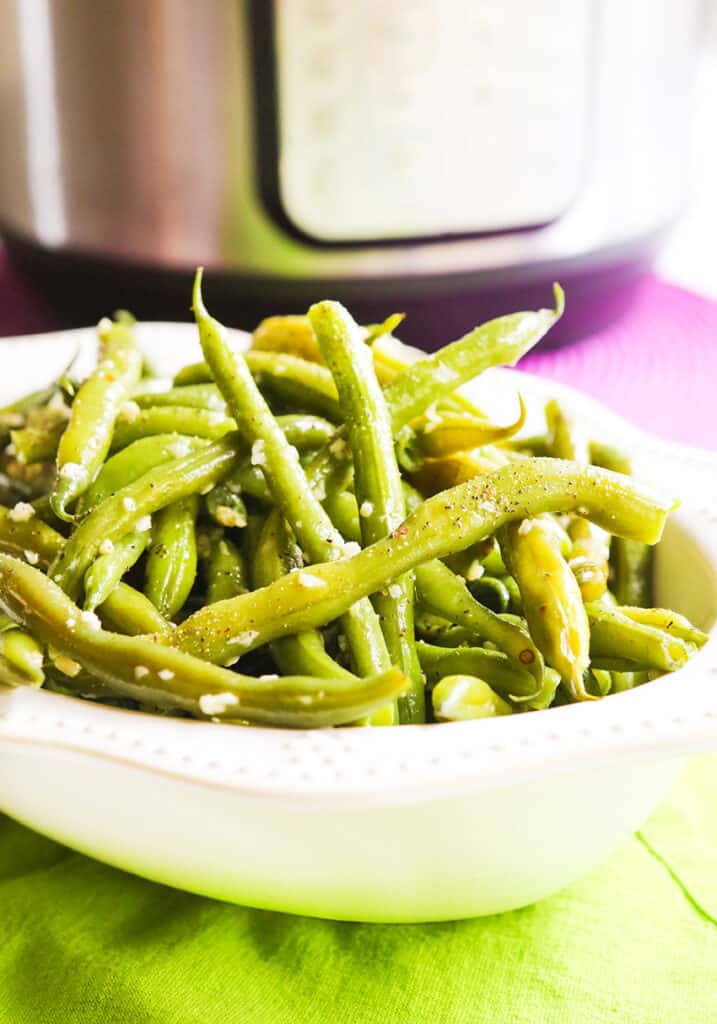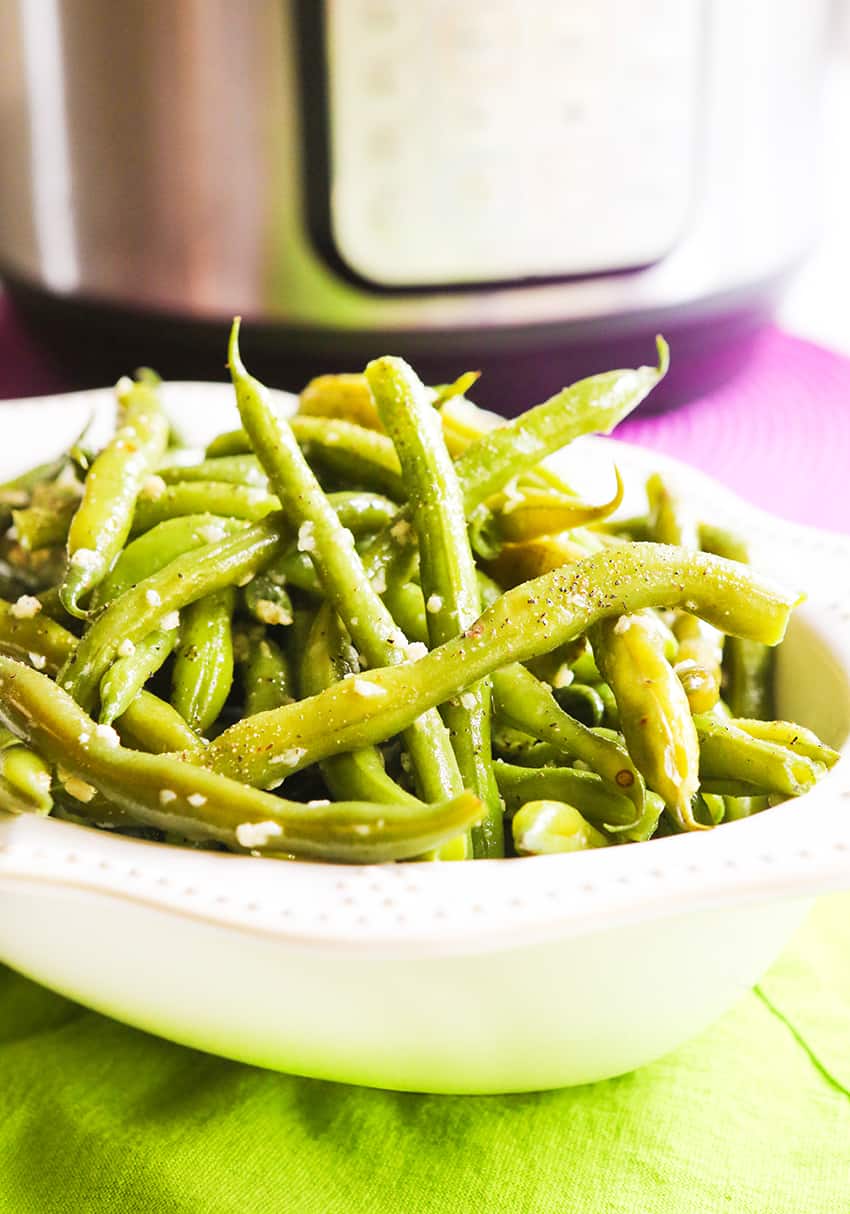 Free up space on your stove top by preparing Instant Pot steamed green beans quickly and perfectly! Enjoy these crunchy-tender, healthy beans as a side dish for any meal. They cook perfectly every single time!
Instant Pot Asparagus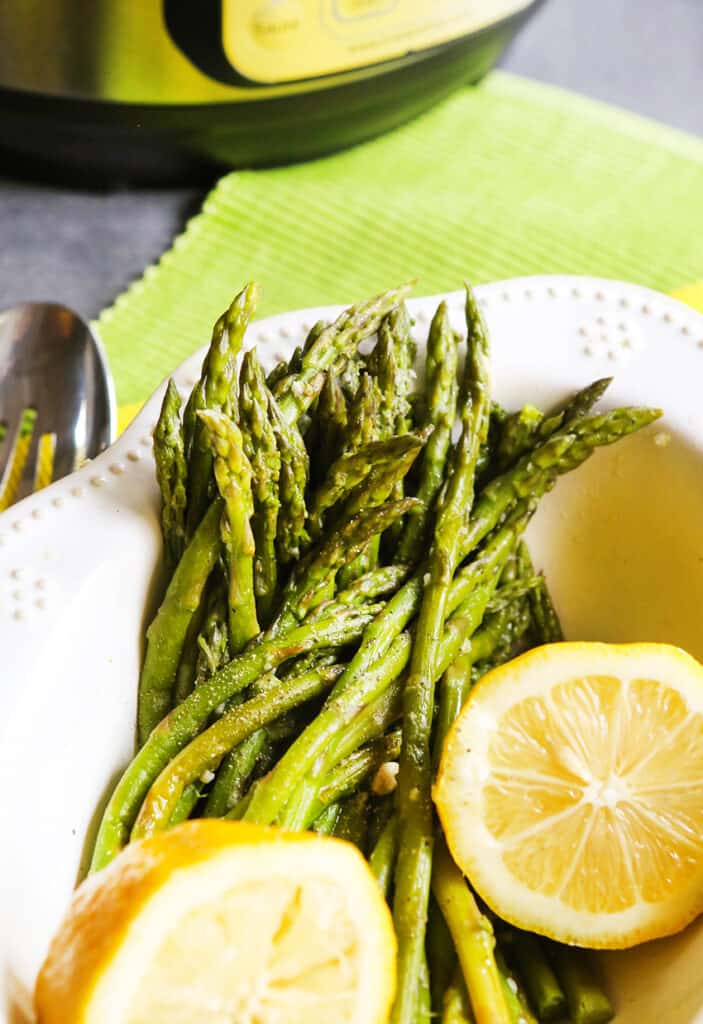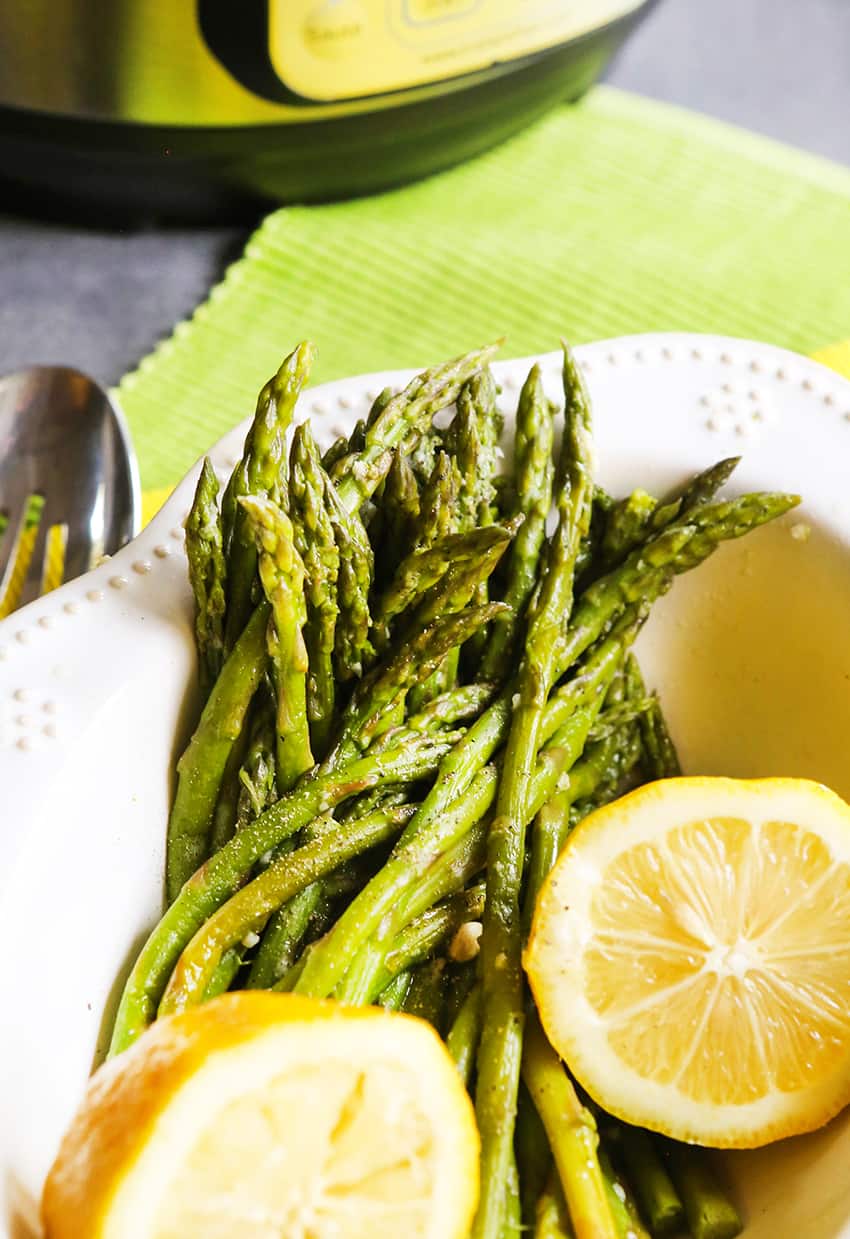 Instant Pot Asparagus is easy to make and makes a great side dish for any meal. Cooks perfectly every time and tastes amazing with sauteed garlic.
Garlic Bread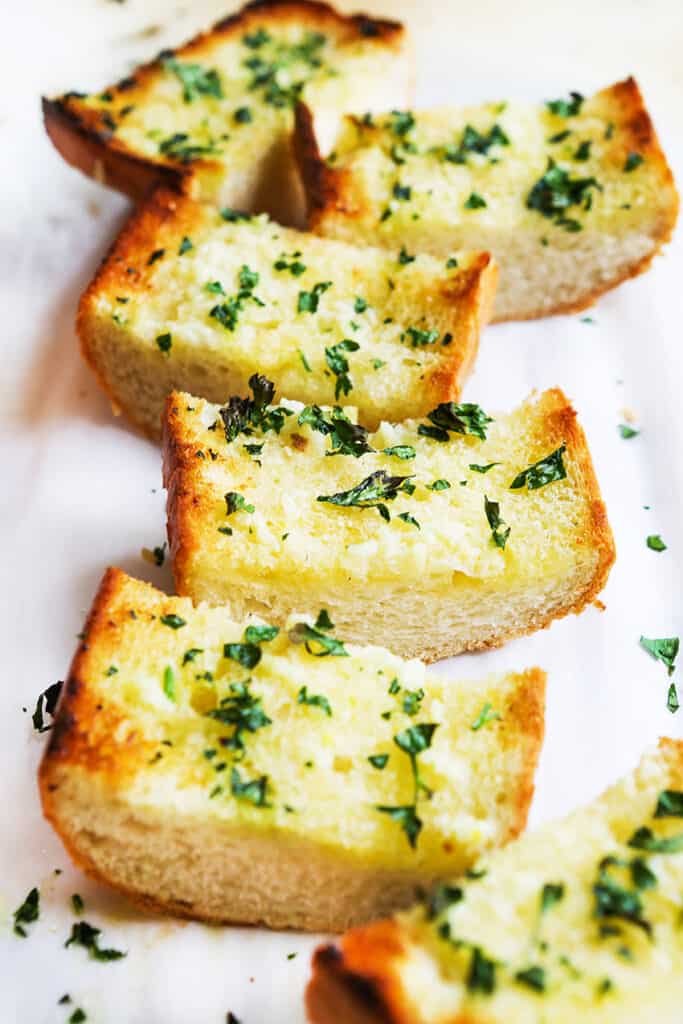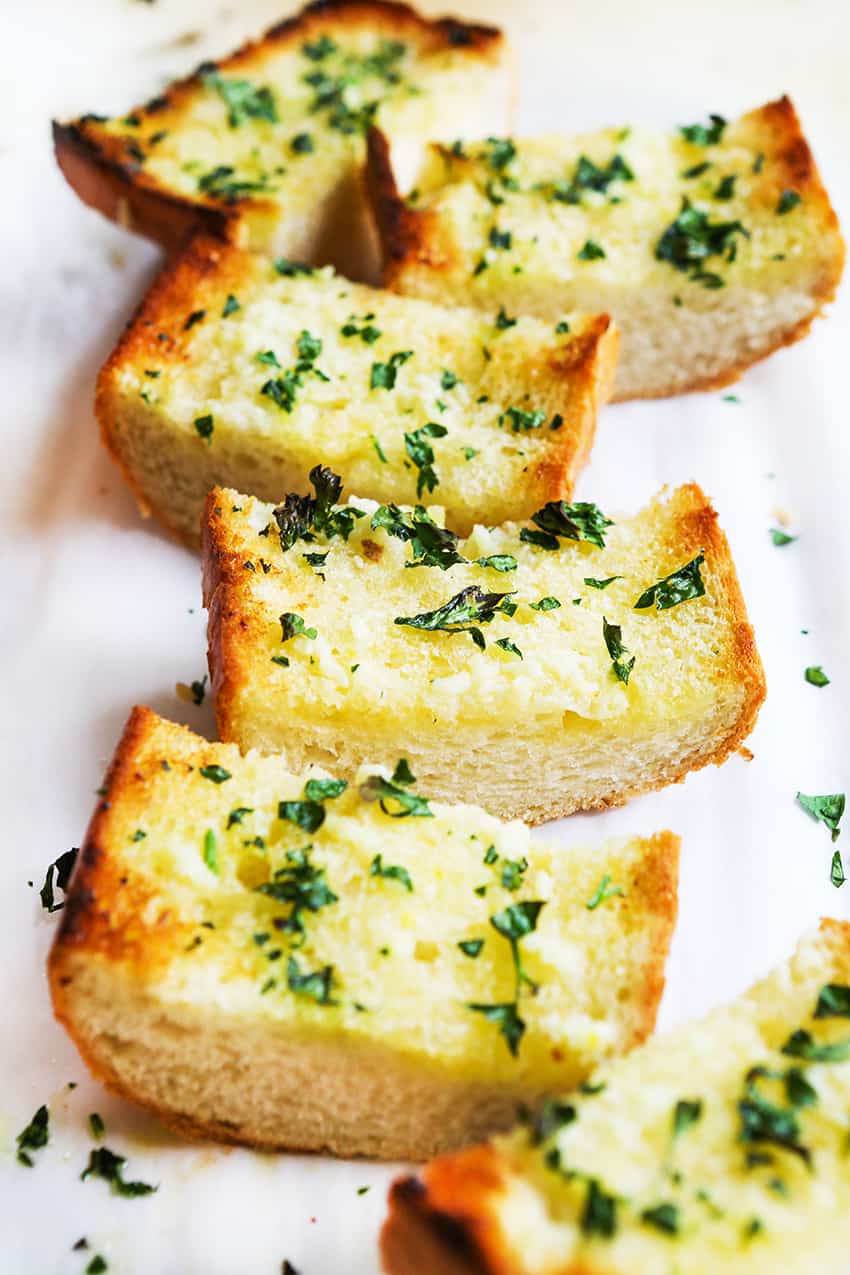 Garlic bread French bread style is super easy to make, requiring only a few simple ingredients and 10 minutes of your time!