Pumpkin puree is a pantry staple in the fall when fall baking is in full force. Aside from the obvious pie, you might be wondering what to make with pumpkin puree so you can use up all of those scrumptious cans! Read on for some delicious pumpkin puree recipes!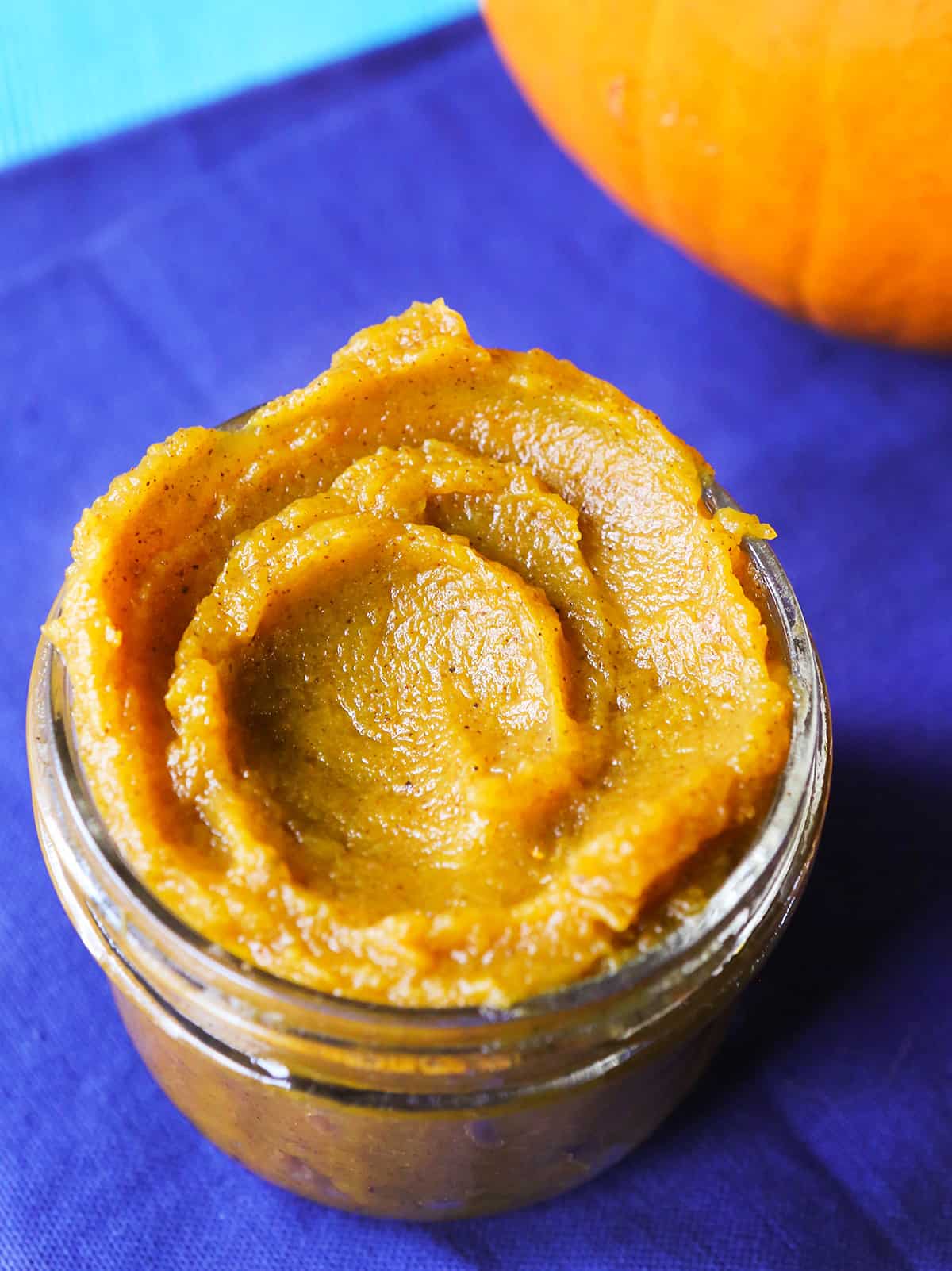 Pumpkin puree is one of those ingredients that I'm just naturally drawn to in the fall. Whether or not I need it for a recipe, I tend to throw a few cans into my cart with every trip to the store. It's almost like it is comforting just knowing it's sitting in my pantry, ready to be used in my next fall-themed recipe.
I love that this ingredient is versatile and that it breathes life into both sweet and savory recipes. Every time I add it to a recipe, automatic squeals are elicited from my taste testers.
Grab yourself a few cans of this magical ingredient and experiment with any or all of the following yummy ideas!
Homemade Pumpkin Puree
For a super fresh autumn flavor, consider making your very own batch of homemade pumpkin puree!
Ingredients for Pumpkin Puree
Pie pumpkin – Pie pumpkins are sometimes referred to as "sugar pumpkin" and are different from carving pumpkins. They contain thicker, meatier flesh, plus they are sweeter, making them good for baking.
Spice mixture – I love using cinnamon, allspice and ground ginger when I make my own batch. If you prefer a more enhanced flavor, you can add a bit of nutmeg or cloves as well. If you have pumpkin pie spice blend on hand, you can also substitute that.
Canned Pumpkin vs Pumpkin Puree
Canned pumpkin purée is straight-up pumpkin that has been put into a can. Some pumpkin puree contains other ingredients to flavor it, making it pie-ready. Read your labels to see what's in your can of pumpkin puree!
Pumpkin Puree Substitute
Equal parts of cooked, mashed sweet potatoes or butternut squash is a great substitution and you might not even be able to tell the difference!
What to Make With Pumpkin Puree
Pumpkin pie or hand pies are the most obvious option!
Add it to your next bowl of warm oatmeal.
Toss with sweet potatoes, butternut squash and apples on a baking sheet and roast in the oven.
Create a creamy pumpkin soup or pumpkin chili with it.
Turn it into pumpkin bread pudding.
Incorporate it into your next cheesy pasta dish for a burst of flavor.
Your next loaf of bread will be better with it, drizzle with a simple glaze.
Turn it into pumpkin cheesecake, cake or bars or any dessert that needs a fall flavor.
Transform ordinary muffins into pumpkin muffins!
Throw some into your next batch of cookies to create pumpkin chocolate chip cookies or pillowy pumpkin cookies with cream cheese frosting.
Used as a main ingredient in any pasta filling is delicious.
Stir into a bowl of ice cream or applesauce.
Spread it over your next piece of toast for a fun breakfast.
Turn it into pumpkin pancakes or French toast for a delicious breakfast twist.
Create your very own pumpkin spice latte.
FAQ About Pumpkin Puree
Can pumpkin puree be eaten raw?
Pumpkin puree can be eaten raw. However, it is not necessarily delicious until you have added the ingredients to a recipe you are including it in.
How to freeze pumpkin puree?
Pumpkin puree can be frozen. Add the puree to an air tight container and place in the freezer for 4-5 months.
Is pumpkin puree healthy?
Good news! Pumpkin puree is full of healthy vitamins, minerals and antioxidants. It's low calorie and it's a benefit to your eyes, heart and skin.
How long does pumpkin puree last in the fridge?
Leftover pumpkin purée can go bad after the can has been opened. If you don't need to use up the entire batch, store leftover canned pumpkin in an airtight container and refrigerate it for 3-5 days.
Pumpkin Mac and Cheese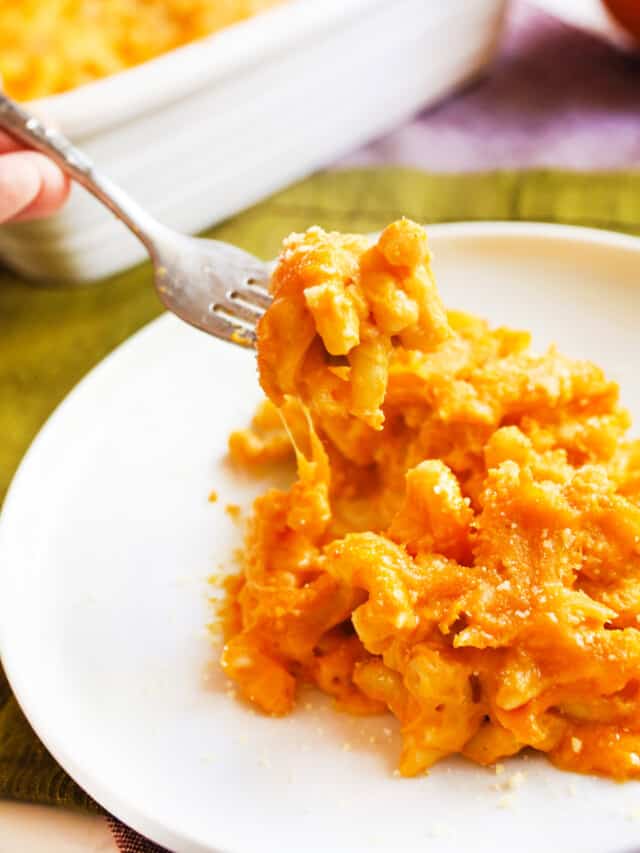 This is one of my favorite pumpkin recipes of all time! Adding puree to mac and cheese makes it even more delicious and creamy. This pumpkin mac and cheese recipe is 100% kid-friendly and done in 30 minutes!
Pumpkin Banana Bread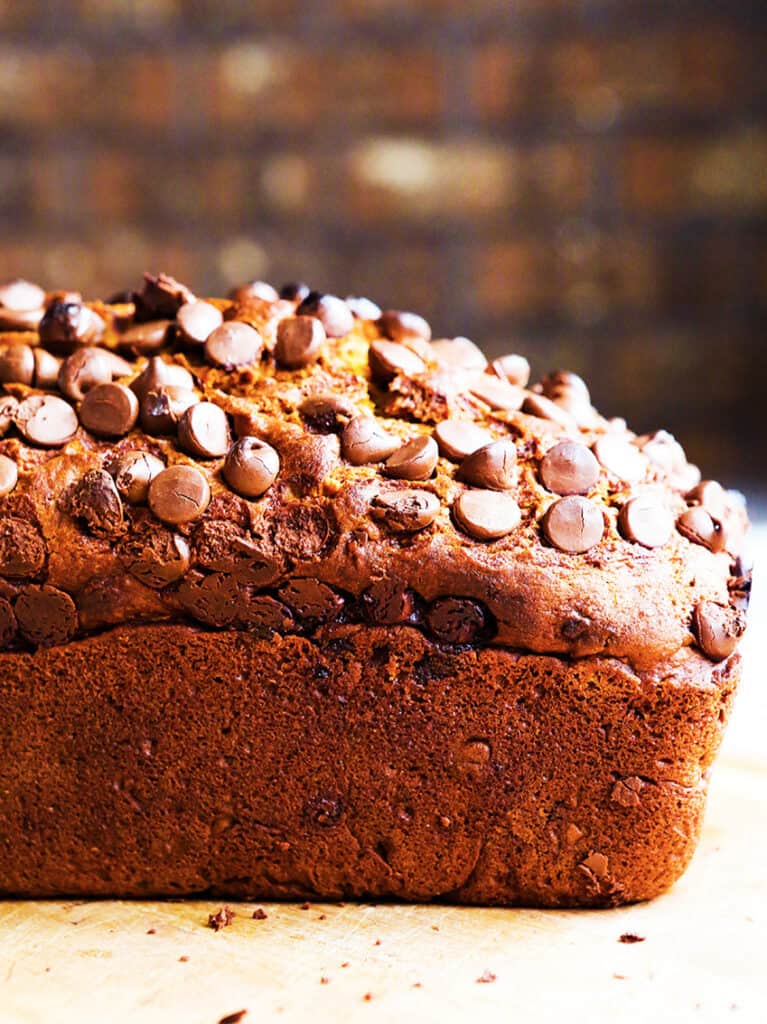 Pumpkin AND bananas join forces in this tasty bread! This pumpkin bread recipe is a great fall food and your house has never smelled so good.
Instant Pot Oatmeal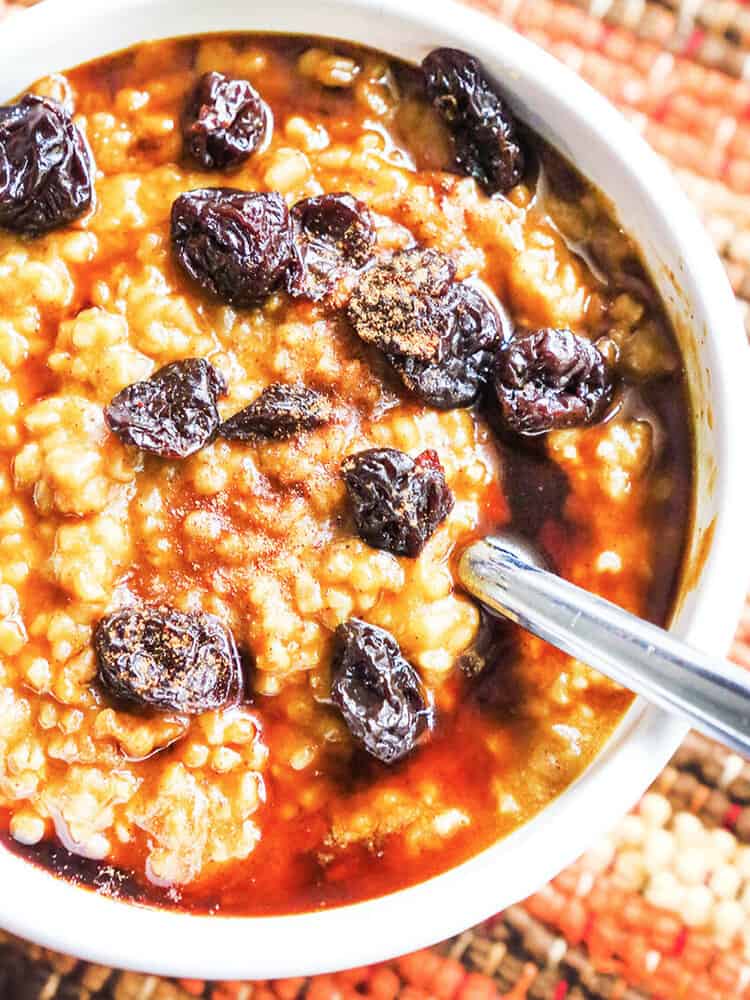 This Instant Pot Oatmeal recipe is a filling and delicious gluten-free breakfast. Done in minutes, it requires only a handful of ingredients. Add this recipe to upcoming meal plans for a delicious and easy pumpkin breakfast option. Top with maple syrup and dried fruit!
Pumpkin Cookies with Cream Cheese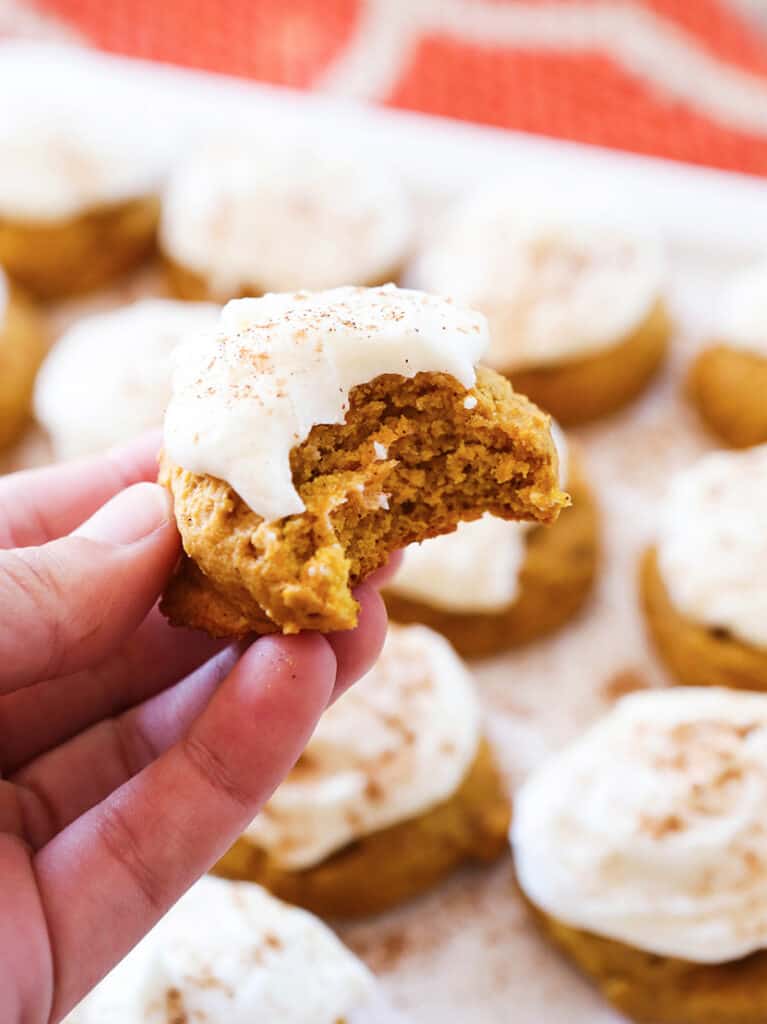 Pumpkin cookies with cream cheese frosting are DELICIOUS and so soft, pillowy, light and fluffy. Perfect easy dessert to bring to any fall gathering!
Pumpkin Layer Cake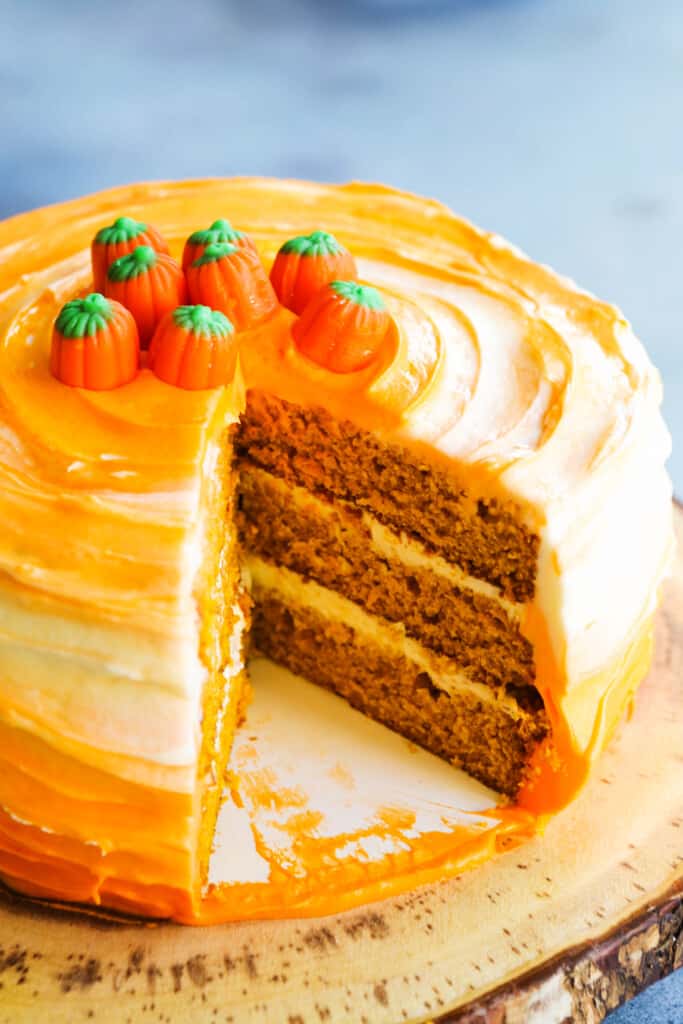 Pumpkin layer cake is the perfect festive dessert to bring to your next Halloween or fall-themed party or as a Thanksgiving dessert.
Truffles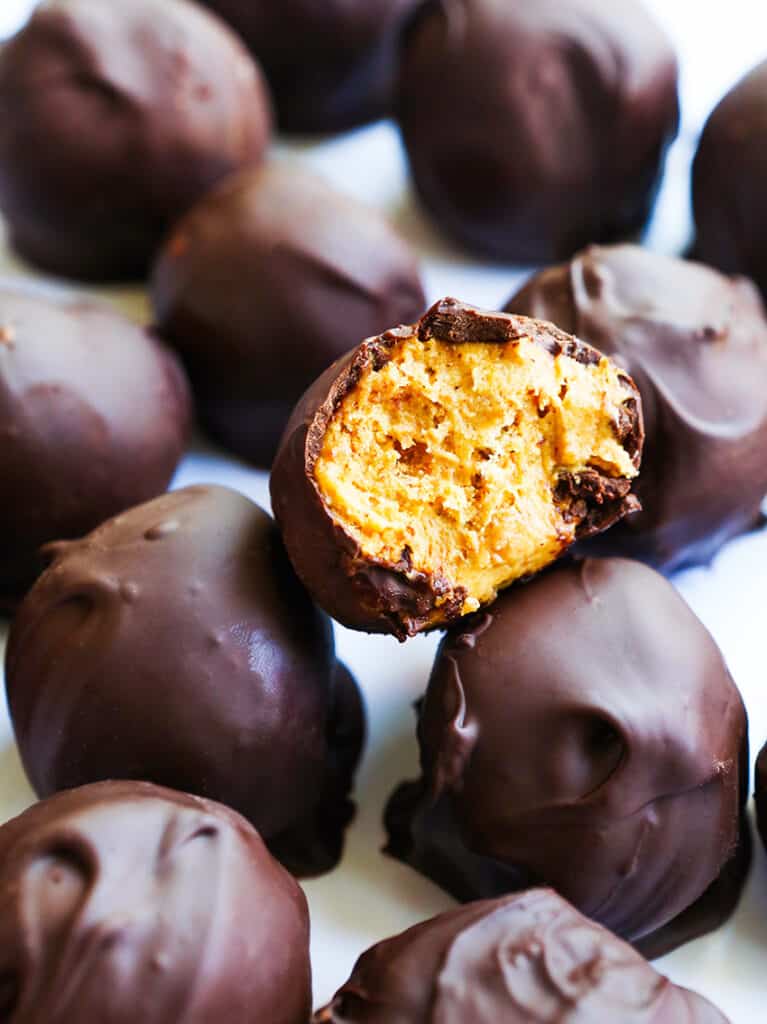 Enjoy pumpkin pie in a single bite, covered by delicious dark chocolate and without the crust (100% gluten free!). These truffles are the perfect fall treat!
Classic Pumpkin Bars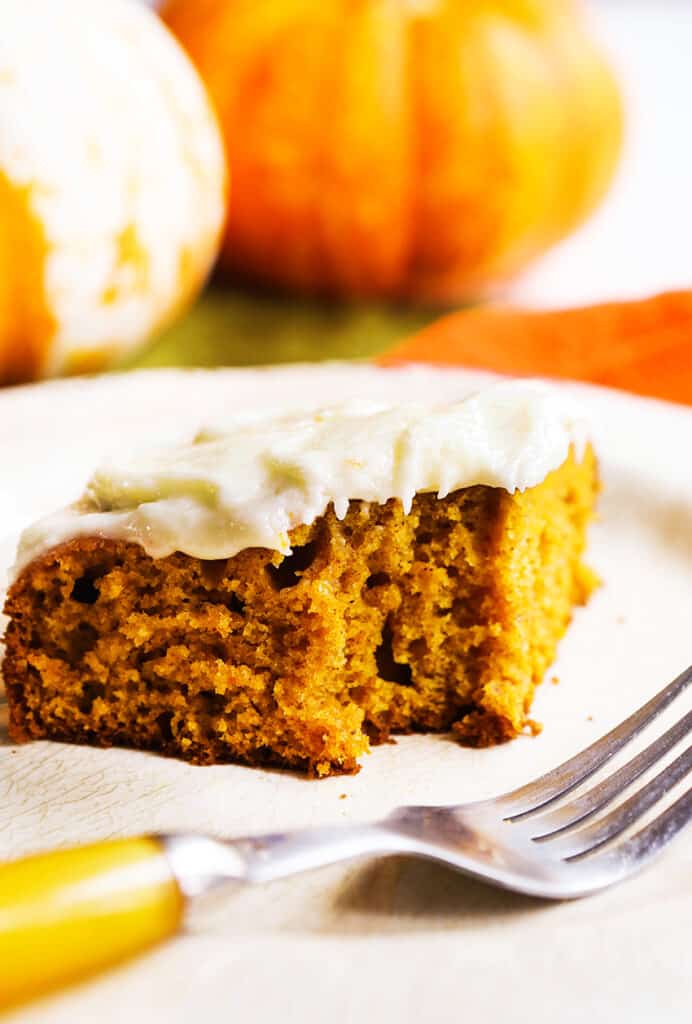 Try these Pumpkin Bars with Cream Cheese and you'll agree that they are the perfect fall dessert. They are full of yummy pumpkin flavor and easy to eat with just your fingers.
Pumpkin Bread with Chocolate Chips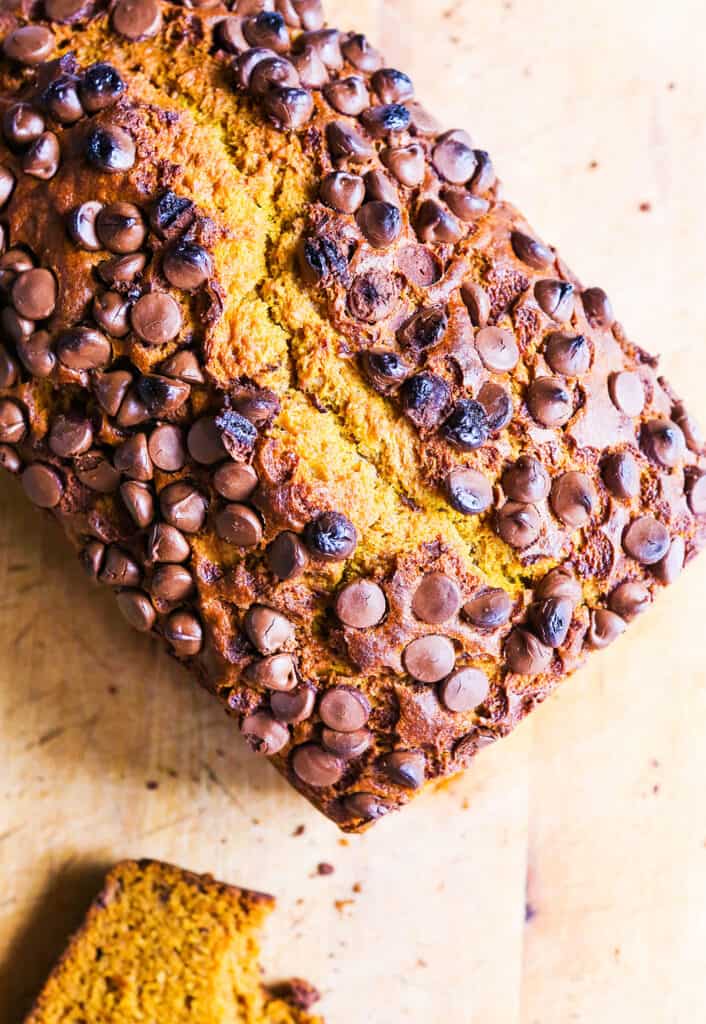 Chocolate chips make this moist and perfectly delicious Pumpkin Bread even more irresistible! Serve this loaf as an appetizer at any fall or winter gathering when the air outside is cool and crisp. This best pumpkin bread recipe makes a great option for your Thanksgiving dinner spread, too!
Pumpkin Pie Bars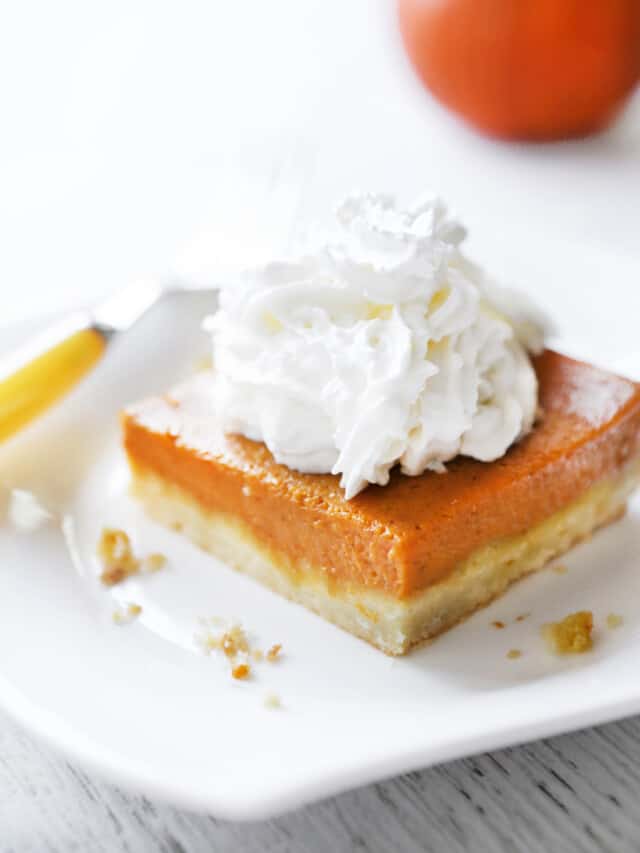 Looking for a pumpkin pie without the hassle? It's time to make this pumpkin pie bars recipe instead! Each buttery bite of the tasty shortbread crust is perfect with the creamy pumpkin. They are just as delicious as pie but without the extra work.
Pumpkin Cake with Cream Cheese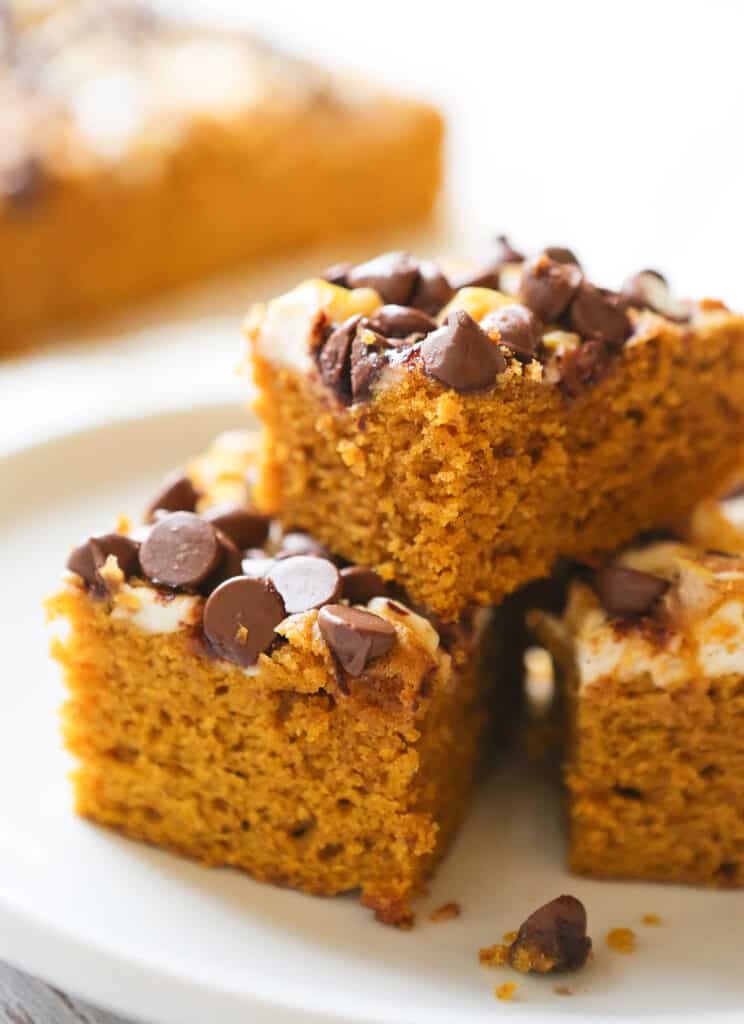 Pumpkin cake with cream cheese is delicious and fluffy, topped with cream cheese and chocolate chips. Perfect dessert for fall, Halloween or Thanksgiving parties!