How long does mac and cheese last in the fridge? If you have leftovers and you are wondering whether to toss or eat.. read on for tips about how long this food lasts and everything else you need to know!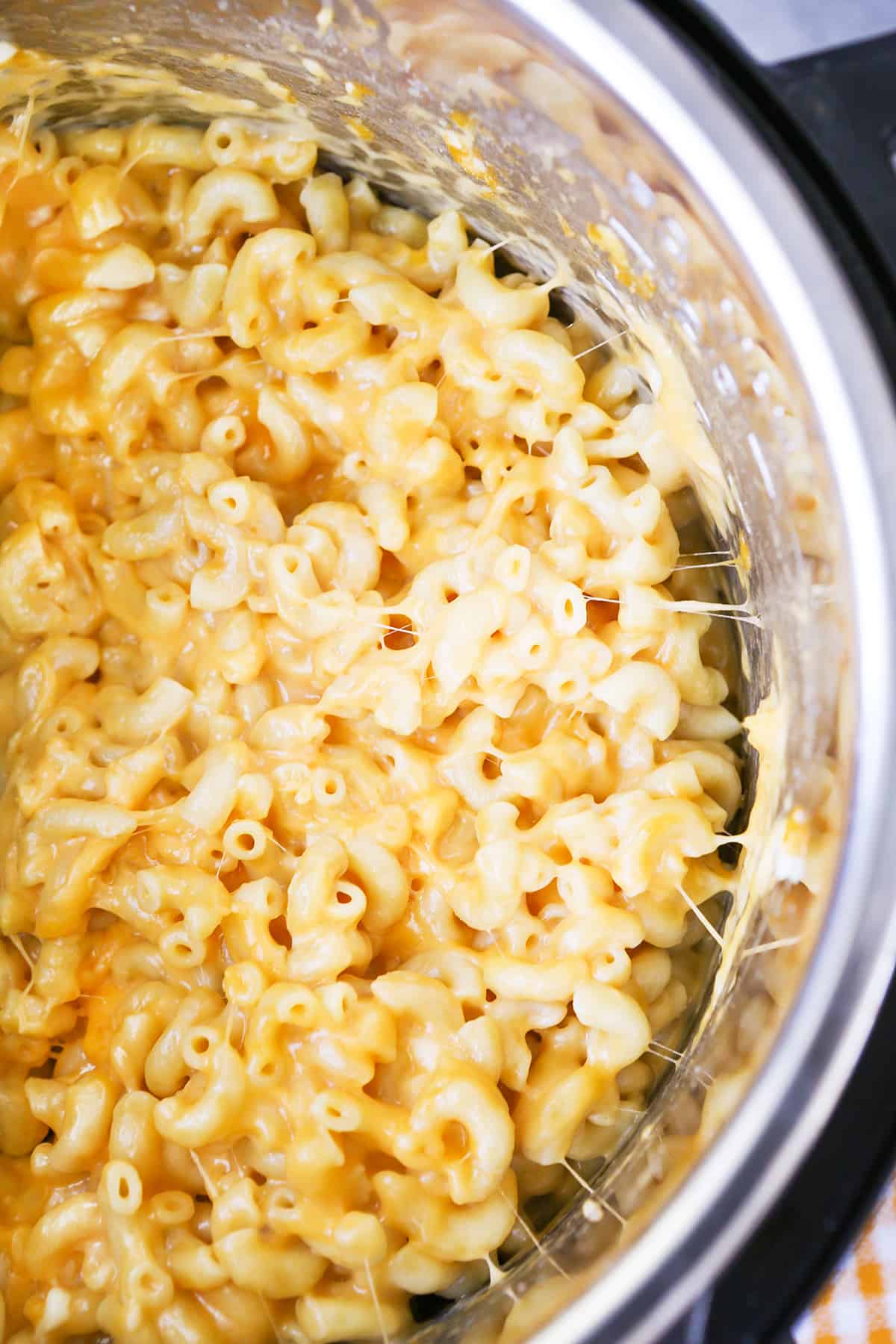 Original post: October 2021 | Updated: November 2022
Mac and cheese is one of my true food loves. It always seems right, no matter the season or the time of day or anything else. Whether it is made straight from a box, baked in the oven, created in an Instant Pot or slow cooked in a crockpot, it is always delicious. Every single time.
I also associate this comfort food with being made in large batches, which leaves us with leftovers the next day, perhaps for a couple of days. Leftover mac can be super tasty, but just how long does mac and cheese last in the fridge?
Read on for more information than you'll ever need to know about this creamy dish.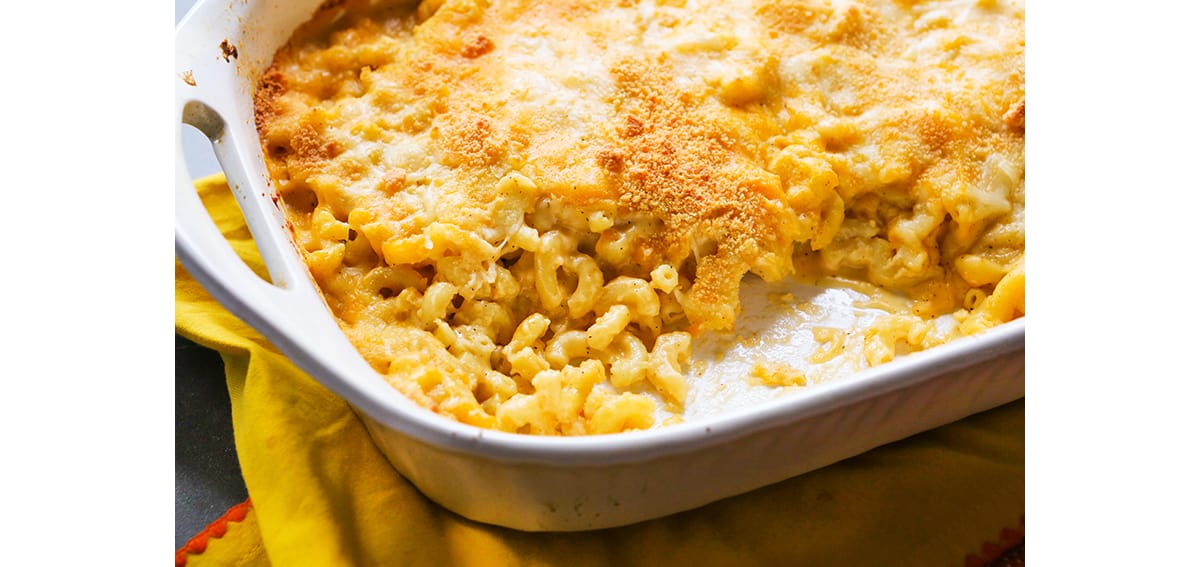 Homemade Mac and Cheese Recipes
How To Reheat Macaroni and Cheese
Macaroni and cheese leftovers are inevitable since most recipes make huge batches. Learn how to reheat mac and cheese, while retaining moisture and flavor!
Macaroni and Cheese Recipes for Thanksgiving – 13 Delicious Ideas!
Mac and cheese is a Thanksgiving staple! Read on for some scrumptious macaroni and cheese recipes for Thanksgiving that you can make this year! You'll find a ton of options to choose from in this roundup.
What To Serve With Macaroni and Cheese
Mac and cheese is a comfort food favorite! But what goes with it?! This roundup provides 16 delicious ideas about recipes to serve with mac and cheese to create a complete, satisfying meal!
Substitute For Milk in Mac and Cheese
Whether you are looking for a different flavor in your next creamy pasta dish or you just don't have milk on hand, learn what to substitute for milk in mac and cheese! Choose from a handful of different ways to sub out milk!
Cheese Options For This Dish
Sharp cheddar cheese
Parmesan
Velveeta cheese
American
Mozzarella
White cheddar
Monterey jack
Colby jack
Cream cheese
Pasta Toppings
Any cheesy dish full of pasta will taste even better when topped with any of the following:
Hot sauce
Extra shredded cheese, any variety
A scoop of chili
Hot dog slices
Cubed ham
Chopped bacon
Ground beef or taco meat
Chives or fresh parsley
Paprika
Spoonful of tangy coleslaw
Pulled pork
Barbecue sauce
Tomato sauce
Black pepper
How Long Does Mac and Cheese Last
Store leftover mac and cheese in a sealed air-tight container in the fridge for up to 4 days for best quality.
Extend Shelf Life of Macaroni and Cheese
Freeze it! Macaroni and cheese freezes well. For best results, double up a plastic freezer bag if using ziploc storage, or place in a freezer-safe container. Freeze mac for up to 4 months. Before reheating, allow the container to sit in the fridge overnight so it has a chance to thaw completely.
Refrigerate it! Allow cooked mac and cheese to cool to room temperature, then transfer to an airtight container or cover baking dish with plastic wrap or aluminum foil. Another option is to scoop the mixture into a resealable ziploc bag, ensuring that as much air is pushed out of the bag as possible before sealing. Store mac & cheese in the fridge for no more than 4 days.
Keep at the same temp! Moisture can collect inside the container when temperature change occurs. Keep the temp of the container as consistent as possible to avoid early spoilage.
Go glass! Use food storage containers made of glass vs plastic! This type of storage container is a great way to keep cooked macaroni and cheese as fresh as possible.
Avoid cross contamination! Use clean utensils when scooping this dish onto serving plates in order to avoid cross-contamination and bacteria growth.
Does Unopened Boxed Pasta Go Bad
Store-bought mac (such as Kraft macaroni and cheese) has a very long shelf life and can last months past the date printed on the box. Store in a dry place such as a pantry out of direct sunlight and in its original packaging.
It is a shelf-stable food that can sit in your pantry well beyond the expiration dates. For expired dry pasta, make sure the packet of dry mix that comes along with it is not discolored. If it is, discard immediately.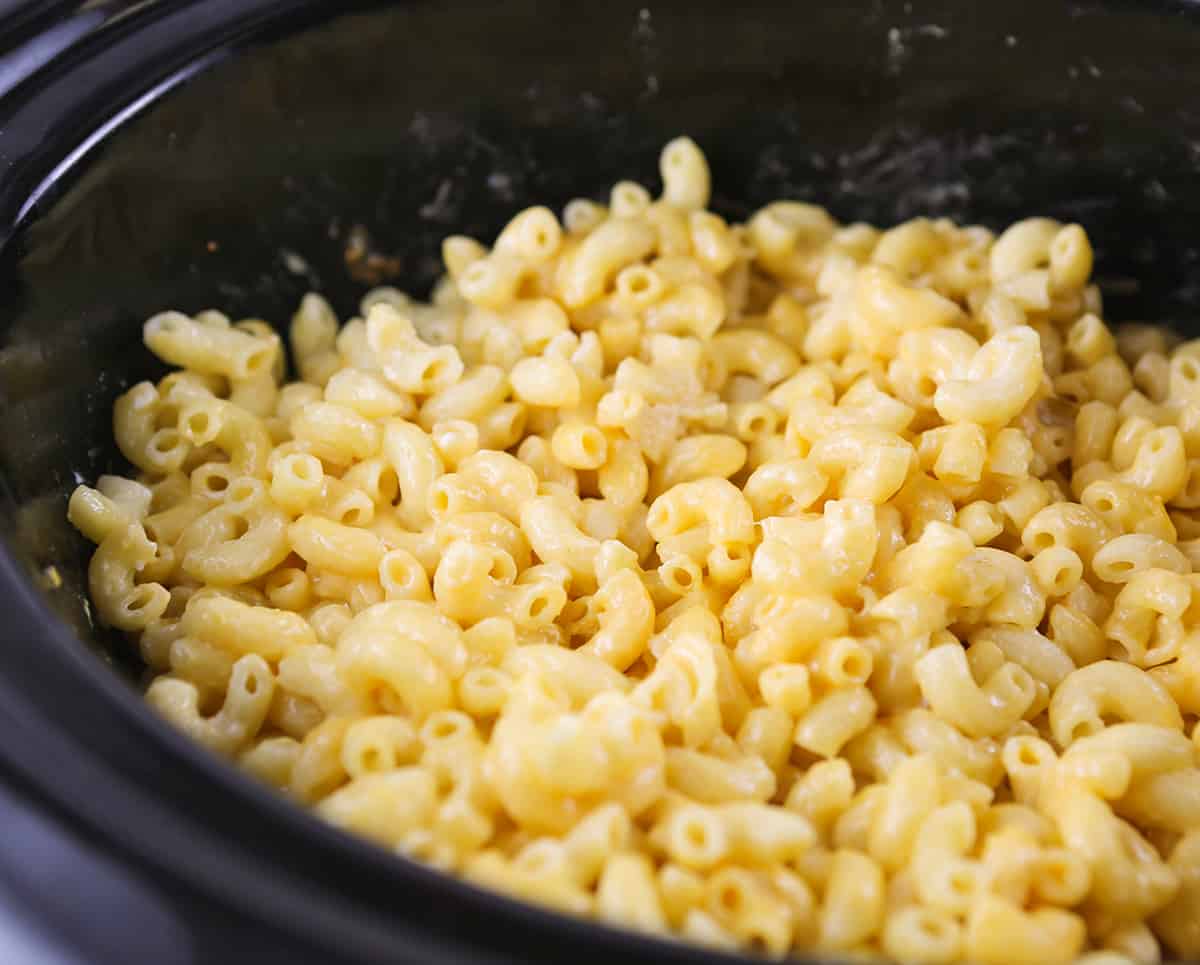 When Does Mac and Cheese Go Bad
There are a few signs of spoilage that will let you know when macaroni and cheese can no longer be consumed. The down side of having a homemade batch in your fridge is that it doesn't come with a best-by date!
Smell test. Fresh mac and cheese has a cheesy, starchy aroma. If you detect a sour or foul odor, it is most likely time to toss it.
Note appearance. If the color unusual or if there are signs of mold growth, these are signs that bacteria is present and should not be eaten.
Taste test. If steps one and two have passed the test, grab a spoonful and give it a try. You already know its familiar taste, so use common sense to determine if the taste seems off. Consuming food past its expiration date can cause food poisoning, so err on the side of caution!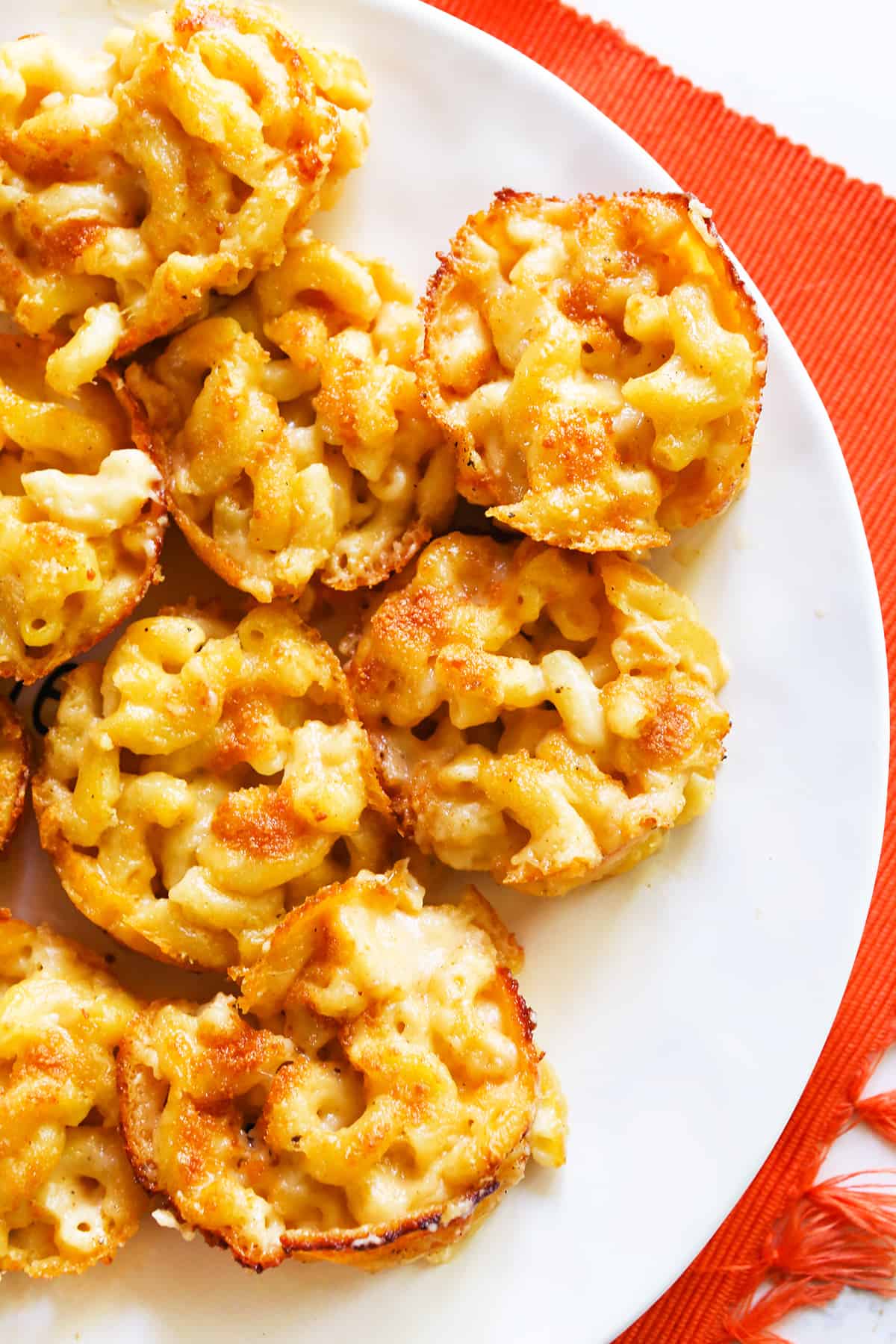 FAQ About Mac and Cheese
Can mac and cheese be frozen?
You can definitely freeze macaroni and cheese! Place in freezer bags or airtight containers and store in the freezer for 3 to 4 months. Frozen mac should thaw in the refrigerator for 12 to 24 hours before heating and serving.
Can mac and cheese be reheated?
To reheat macaroni and cheese, transfer it to a saucepan or microwave-safe bowl. Add 1 to 2 tablespoons of milk and stir. Place the saucepan on a stove top over medium heat and stir until consistency is smooth and noodles are warmed through. If microwaving, heat in 30-second bursts, stirring after each, until cheese has melted and the noodles are heated through.
What to serve with mac and cheese?
Just about anything can be served alongside mac and cheese. Here are a few great options: steamed veggies such as broccoli or cauliflower, chopped salad, spinach or a Ceasar salad. Or how about roasted tomatoes or sauteed mushrooms?!
Can mac and cheese be made ahead?
Mac and cheese can be made ahead of time. Make the recipe in its entirety the day before, then reheat until hot and serve.