Mac and cheese is a Thanksgiving staple! Read on for some scrumptious mac and cheese recipes for Thanksgiving that you can make this year! You'll find a ton of options to choose from in this roundup.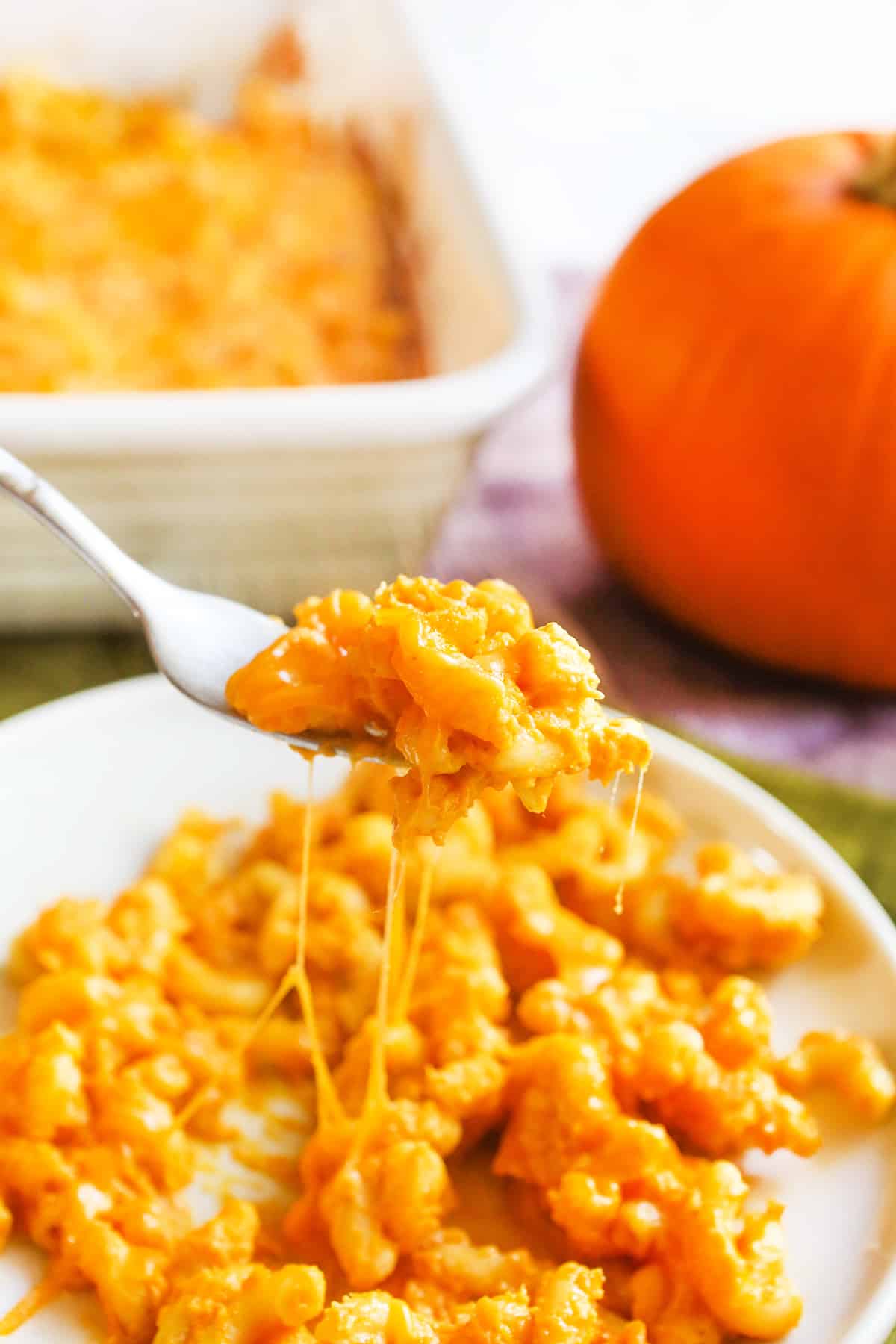 Do you ever feel like maybe mac and cheese should replace the turkey on your Thanksgiving table?! It's an absolute no-brainer must-make every single year and each batch gets totally devoured, in its entirety.
There's something about adding gooey cheesy splendor to a holiday meal. People can't resist it! And the lucky thing for those of us who are preparing the meals is that there is a huge array of options for ways to prepare it.
The world is your oyster, really! Think of this gooey side dish as a blank canvas, as you add ingredients, twists and spices to your liking. Consider making two varieties for your guests so they can vote on which recipe tastes the best.
Enjoy this delicious roundup! I hope it gets your wheels turning about which mac and cheese recipes you'll serve for Thanksgiving or other special occasions this year!
FAQ About Mac and Cheese
Can mac and cheese be made ahead?
Mac and cheese can be made ahead of time. Make the recipe in its entirety the day before, then reheat until hot and serve.
Can mac and cheese be frozen?
You can definitely freeze mac and cheese! Place in a freezer resealable bag or air-tight container with a lid or covered tightly with aluminum foil and store in the freezer for 3 to 4 months. When defrosting it, let it thaw in the refrigerator for 12 to 24 hours before heating and serving.
Can mac and cheese be reheated?
To reheat mac and cheese, transfer it to a saucepan or microwave-safe bowl. Add 1 to 2 tablespoons of milk and stir. Place the saucepan on a stove top over medium-low heat and stir until consistency is smooth and noodles are warmed through. If microwaving, heat in 1-minute bursts, stirring after each, until cheese has melted and the noodles are heated through.
What to serve with mac and cheese?
Just about anything can be served alongside mac and cheese. Here are a few great options: steamed veggies such as broccoli or cauliflower, chopped salad, spinach or a Ceasar salad. Or how about roasted tomatoes or sauteed mushrooms?!
How Long Does This Dish Last
If you have leftovers and you are wondering whether to toss or eat, read this article for information about how long macaroni and cheese lasts.
How To Reheat Mac and Cheese
Leftovers are inevitable since most of these recipes make huge batches. Learn how to reheat mac and cheese, while retaining moisture and flavor!
Substitute For Milk in Mac and Cheese
Whether you are looking for a different flavor in your next creamy pasta dish or you just don't have milk on hand, learn what to substitute for milk in mac and cheese!
What To Serve With This Dish
This is a favorite comfort food favorite for a reason! But what goes with this irresistible dish?! This roundup provides 16 delicious ideas about what to serve with macaroni and cheese to create a complete, satisfying meal!
What To Do With Mac and Cheese Leftovers
Delivering you a massive list of 41 ideas and recipes for leftover cheesy pasta! Whether you have an abundance of leftovers or just want new things to do with this classic comfort food, we've got your back.
Ways To Prepare Mac and Cheese
There are so many different ways to prepare a batch of gooey mac!
Mac and Cheese Recipes For Thanksgiving
There are so many unique ways to create this delicious comfort food. Here are a few twists you might enjoy:
Go spicy! Add hot sauce, jalapenos or diced green chiles.
Load up on meat. Throw cooked ham, bacon, ground beef, chicken or turkey to the mix for a super hearty dish.
Add seafood. Lobster, shrimp and other types of fish pair very well with this Thanksgiving staple.
Buffalo flavored. Stir in your favorite buffalo sauce and top with blue cheese crumbles!
Add veggies. Toss in vegetables such as broccoli, Brussels sprouts, green beans, cauliflower, peas, carrots or onions.
Experiment with different cheeses. Look past the classic options for cheeses to add and use something different! Or mix and match until you find your perfect combo. Gouda, havarti, blue cheese, feta, brie, monterey jack, cream cheese, pepper jack cheese and sharp cheddar cheese are all great options.
Herb overload. Pasta and herbs go well together. Toss in your faves, such as chives, parsley, oregano, thyme or basil.
Extra creamy. Use whole milk in place of regular milk. For an even creamier texture replace milk with heavy cream. Consider adding up to 1/2 cup of sour cream, too!
Add spices and seasonings. Instead of loading it up with bulky ingredients, keep it simple by adding your favorite spices and seasonings. Options include: Smoked paprika, onion powder, garlic powder, seasoning salt, dry mustard powder, salt and black pepper and cayenne pepper.
Top it off. Consider adding a layer of toppings to your dish for an extra crunchy texture. Bread crumbs, Parmesan cheese and cracker crumbs all work great for this.
Instant Pot Mac 'n Cheese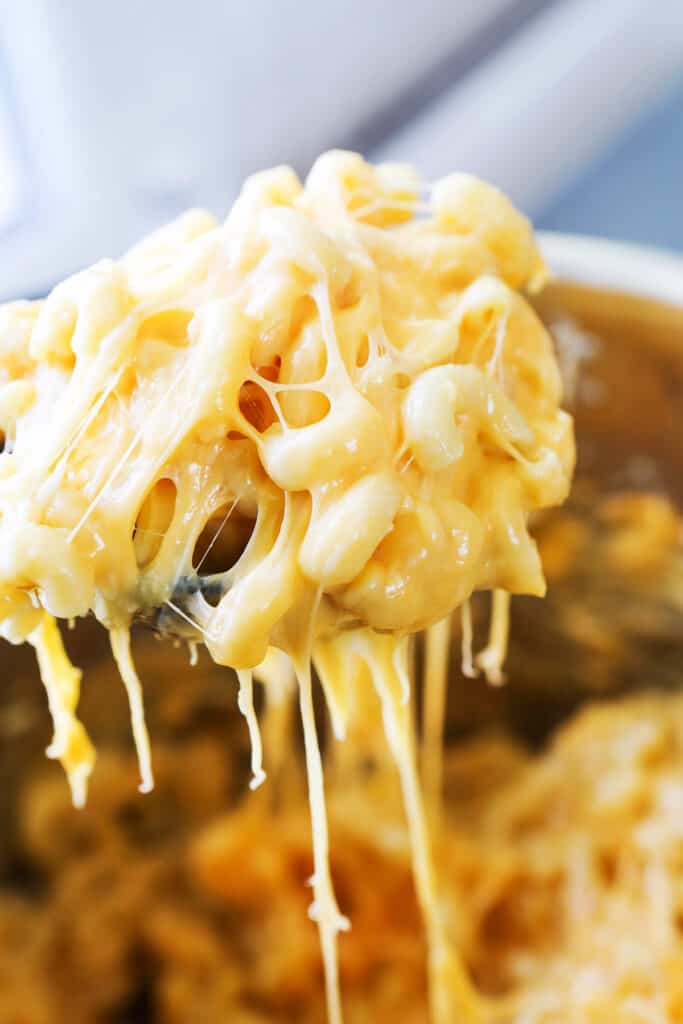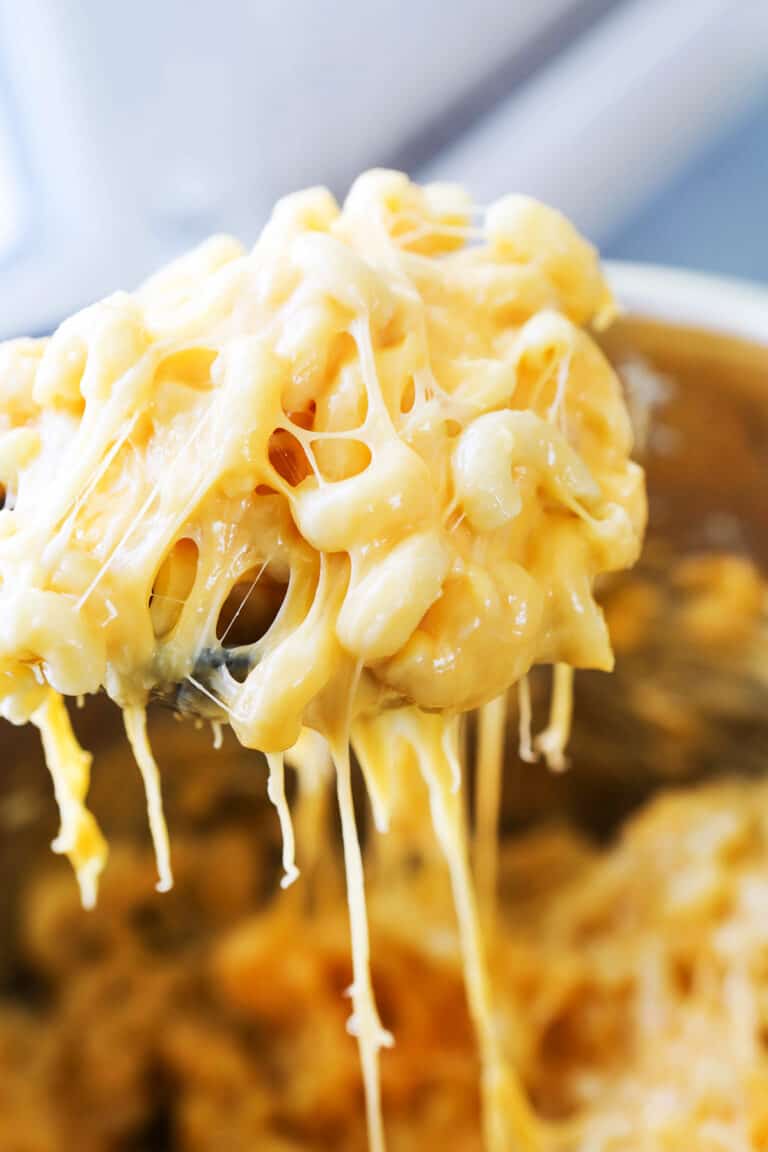 This Instant Pot mac and cheese recipe is a dream come true! Let your pressure cooker create perfectly cooked and creamy pasta that both kids and adults will love. Done in 20 minutes, this side OR main dish cooks absolutely perfectly every single time!
Jalapeno Bacon Mac n Cheese Recipe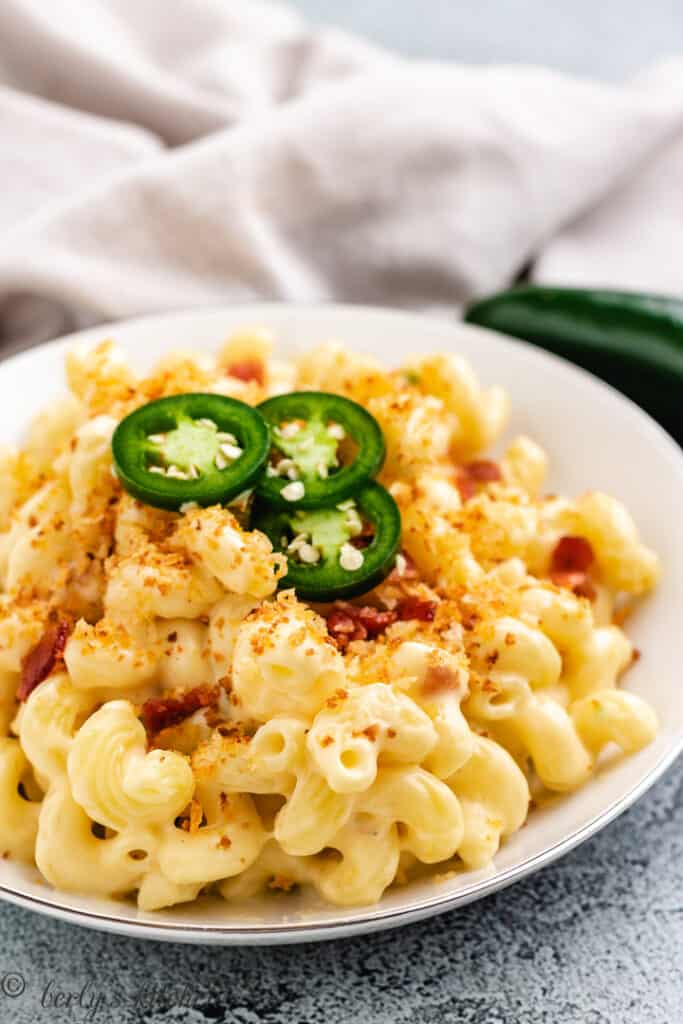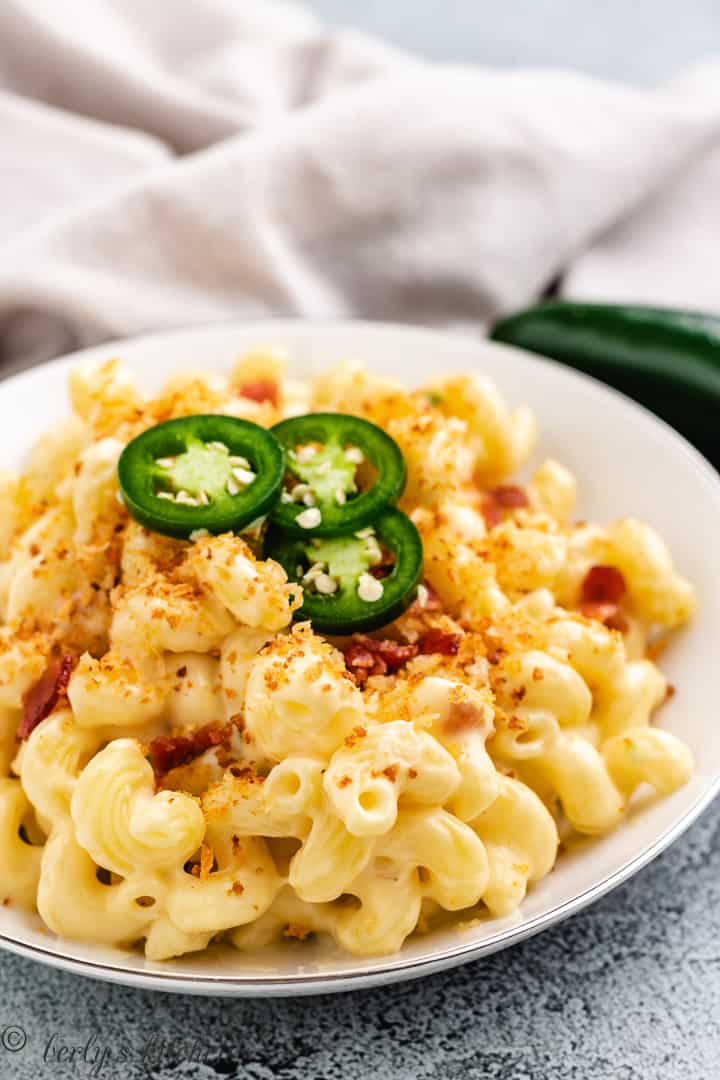 Jalapeno Bacon Mac and Cheese (from Berly's Kitchen) has all the flavors of your favorite jalapeno poppers but in a creamy, cheesy pasta. Spicy jalapenos, smoky bacon, and crunchy breadcrumbs take regular macaroni and cheese to the next level!
Best Baked Mac and Cheese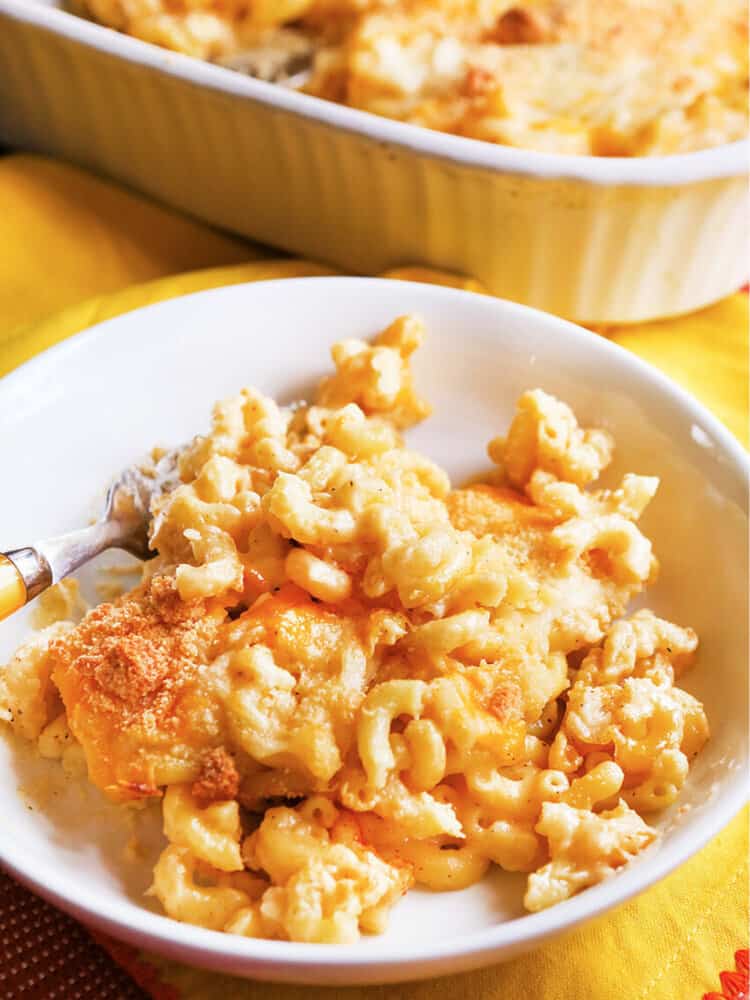 This easy mac and cheese recipe bakes perfectly every time with the perfect amount of creamy cheese. Great as a holiday side or weekday main dish. Kids and adults alike will devour it!
Soul Food Mac and Cheese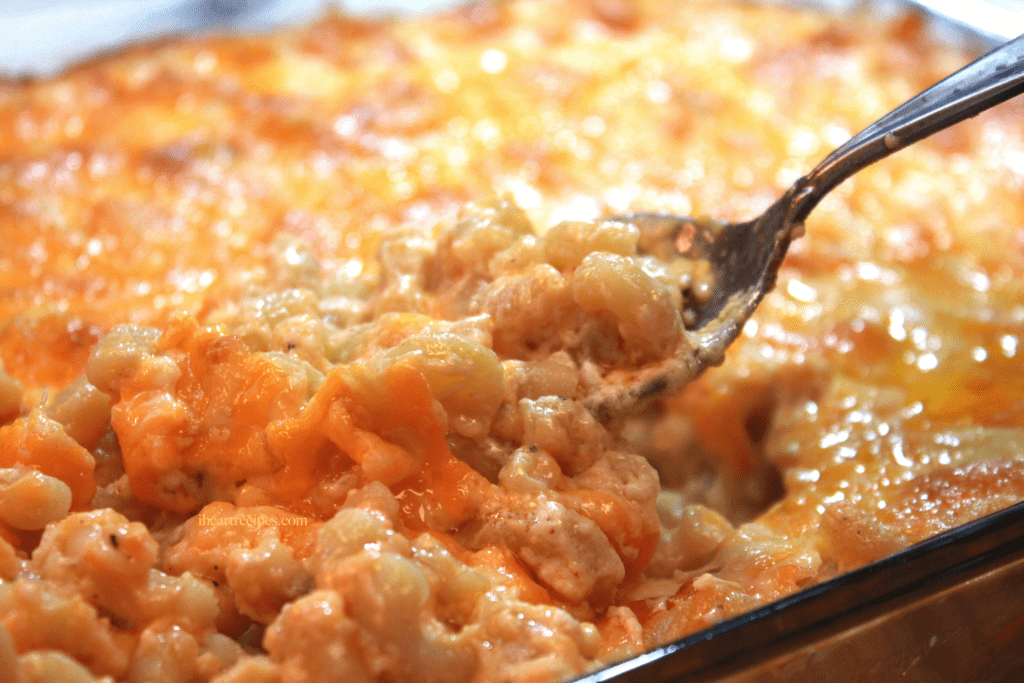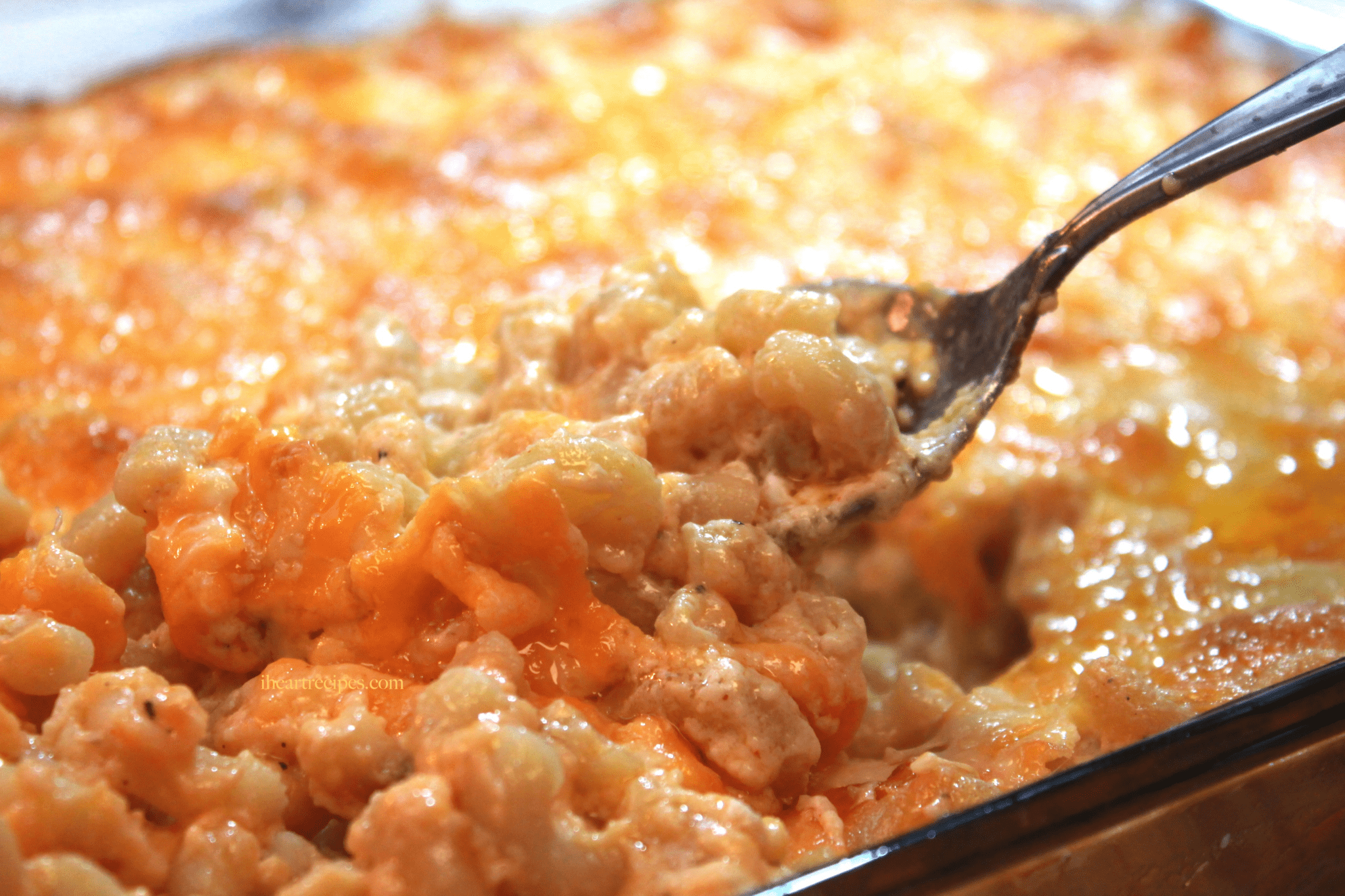 There is something about homemade macaroni and cheese that makes me want a complete soul food meal. I'm talking about crispy fried chicken, tender collard greens with ham hocks, buttery cornbread, and super creamy cheesy mac and cheese (from I Heart Recipes).
Pumpkin Mac and Cheese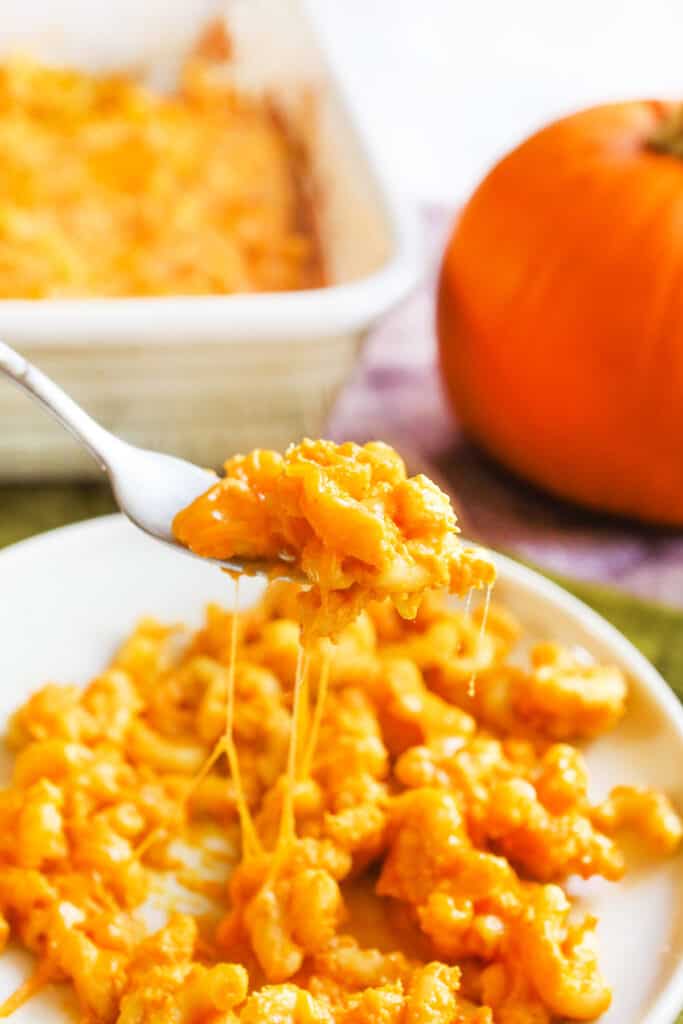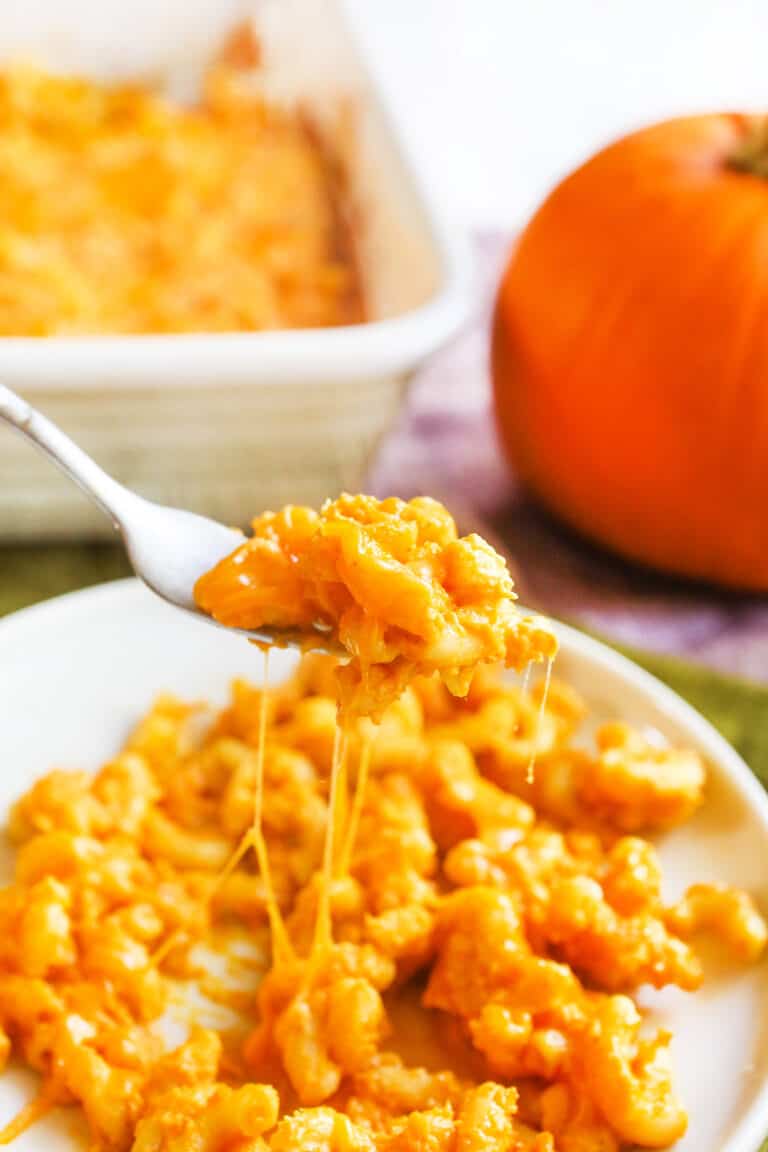 Add pumpkin to your next batch of mac and cheese so it's more delicious and more creamy. This is such a great recipe and it is 100% kid-friendly and done in 30 minutes!
Lobster Mac and Cheese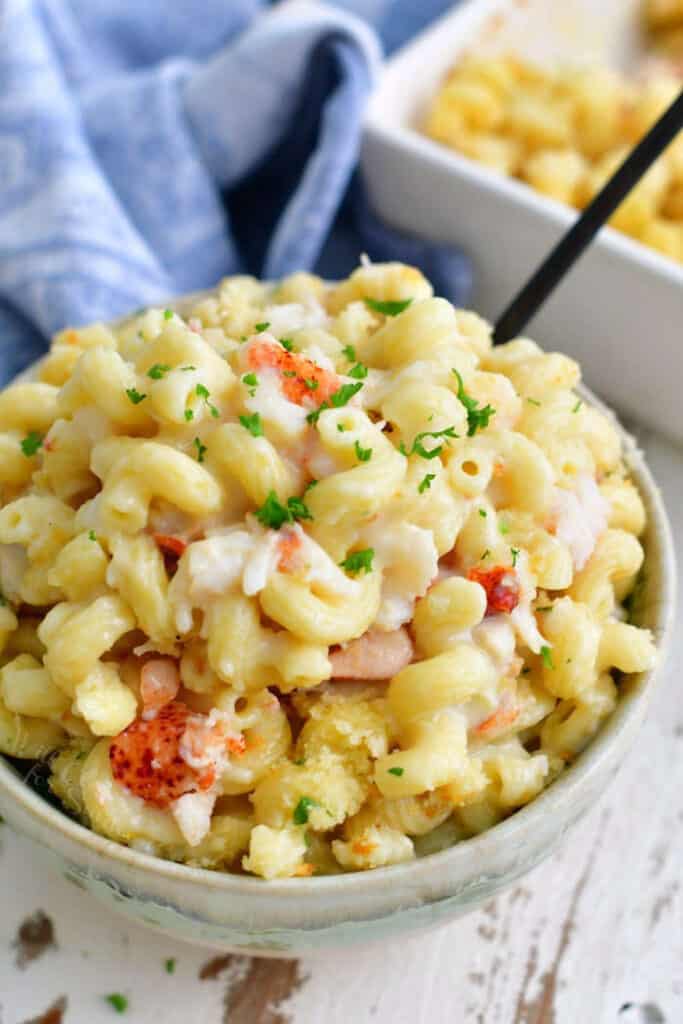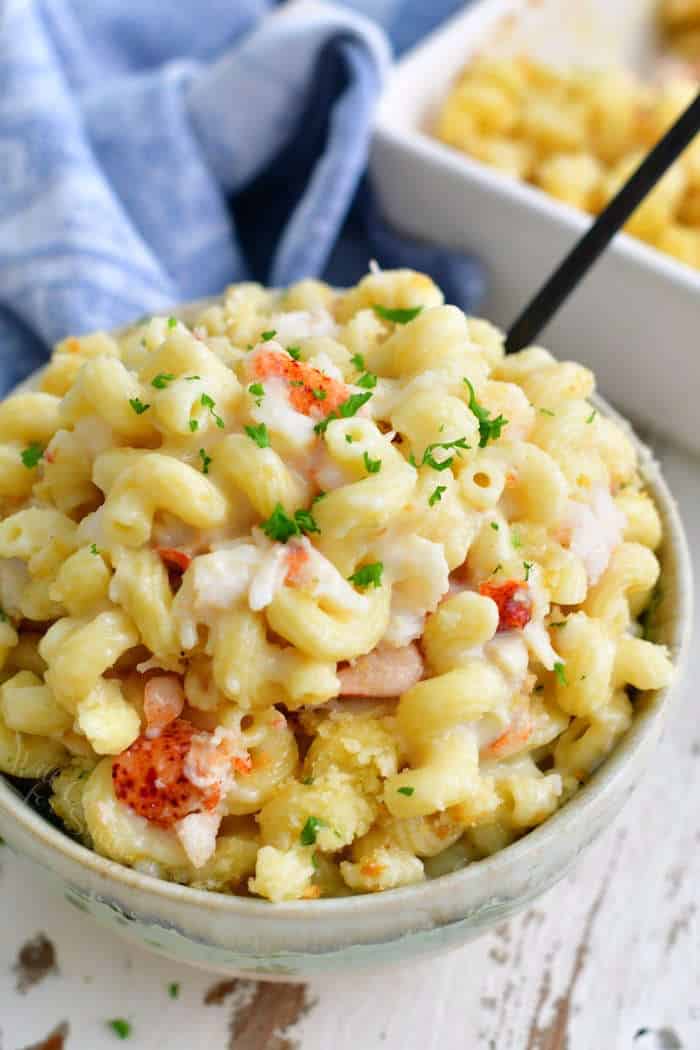 Lobster mac and cheese (from Will Cook For Smiles) is a decadent, comforting dinner featuring lots of lobster meat mixed with creamy macaroni and cheese. Slightly sweet lobster meat is a perfect compliment to this super cheesy macaroni made with three types of cheese. It's all baked together with a buttery Panko bread crumb topping.
Crockpot Mac and Cheese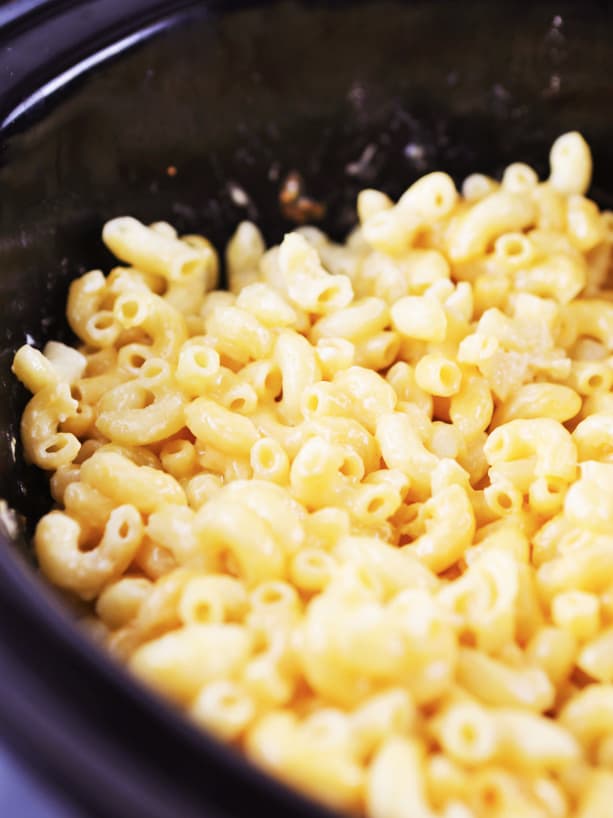 This Crockpot Mac and Cheese recipe is creamy and cheesy and it is my personal favorite recipe of all time. This comfort food comes together quickly and easily. It is a great dish for a holiday meal or for a busy week night. It'll get devoured by adults and kids alike!
Copycat Applebee's Honey Pepper Chicken Mac and Cheese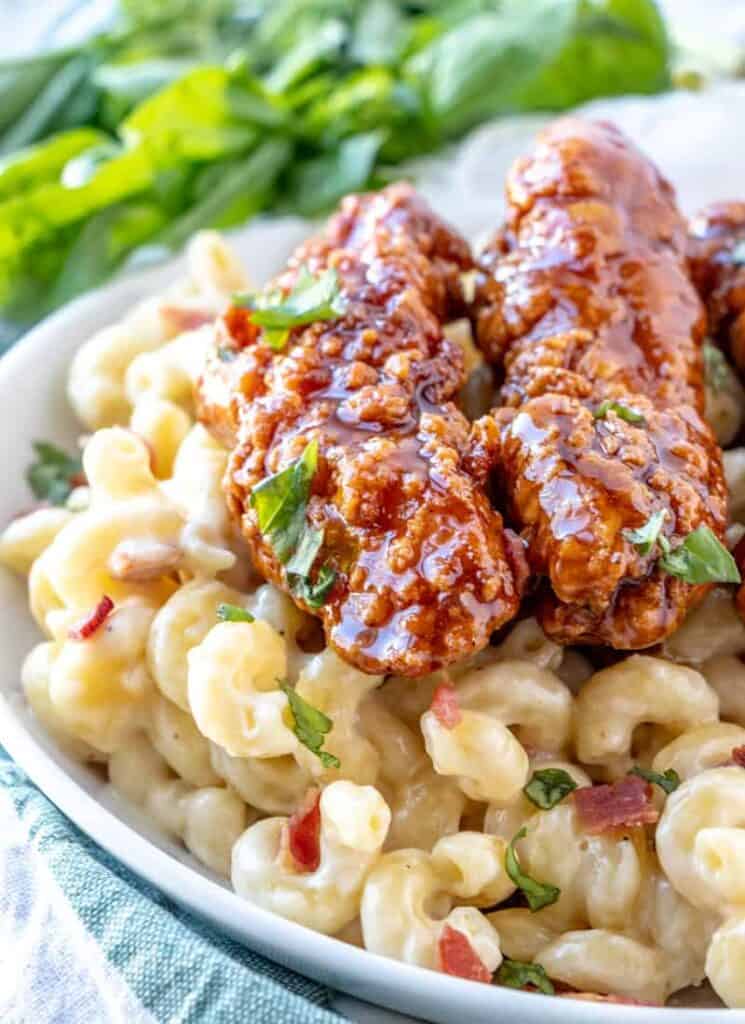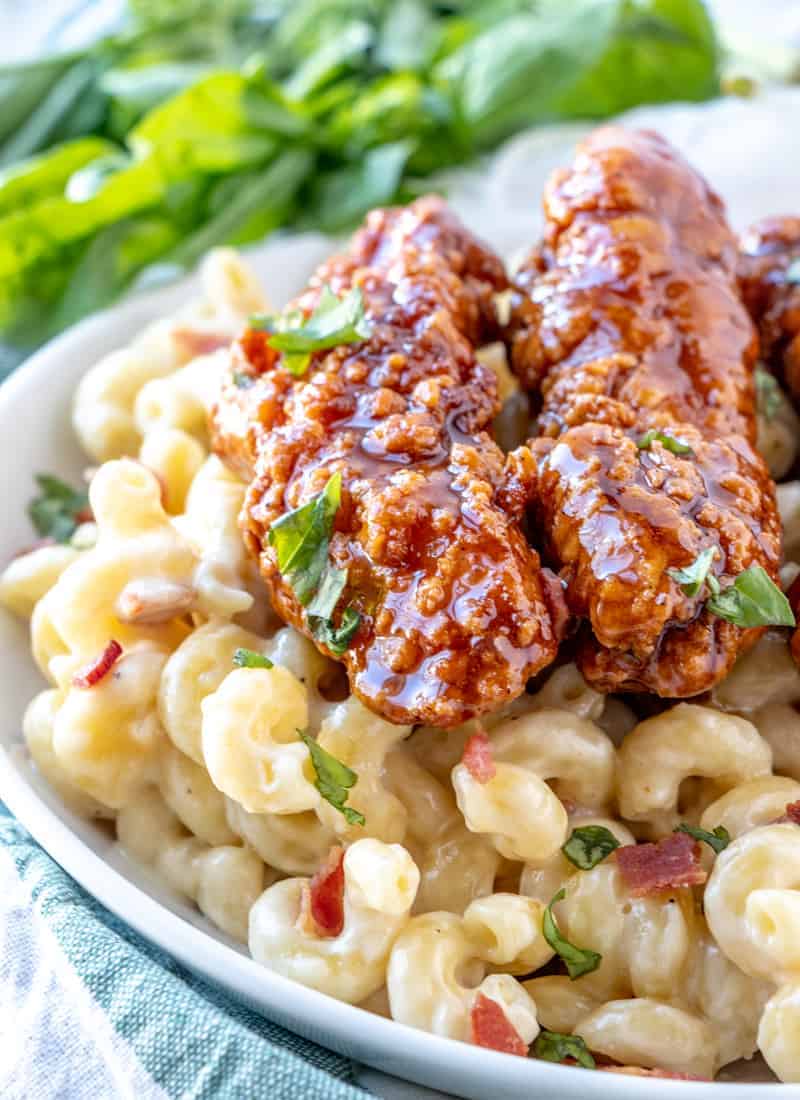 Fan of your favorite restaurant recipes but want to make them at home? This Copycat Applebee's Honey Pepper Mac and Cheese (from Tournadough Alli) is the perfect copycat recipe. Filled with mac and cheese, chicken and bacon it is completely addicting!
Baked Mac and Cheese Bites
Looking for a new way to enjoy comforting mac and cheese? Make this baked mac and cheese bites recipe for a fun and perfect finger food to serve to kids and adults.
Buffalo Chicken Macaroni and Cheese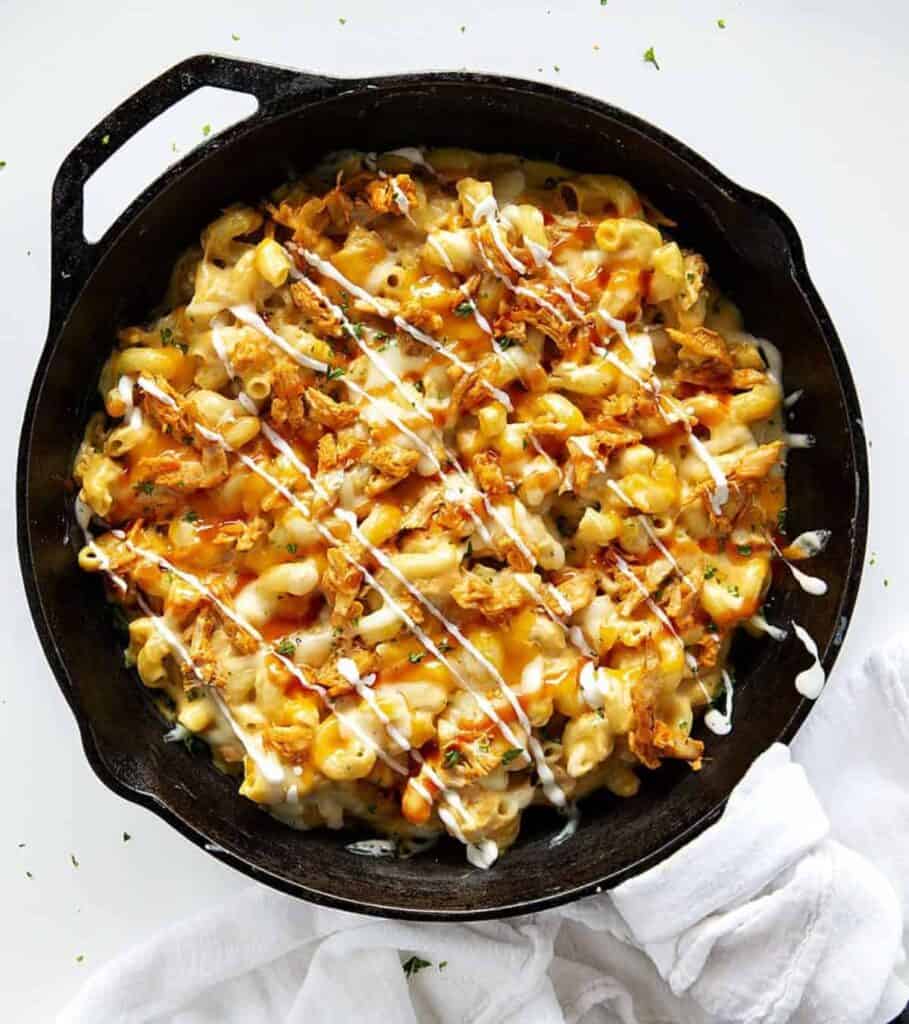 Buffalo Chicken Macaroni and Cheese (from I am Baker) combines buffalo chicken and the cheesiness of Macaroni and Cheese to create a perfect and satisfying meal with the best flavor.
Southern Baked Macaroni and Cheese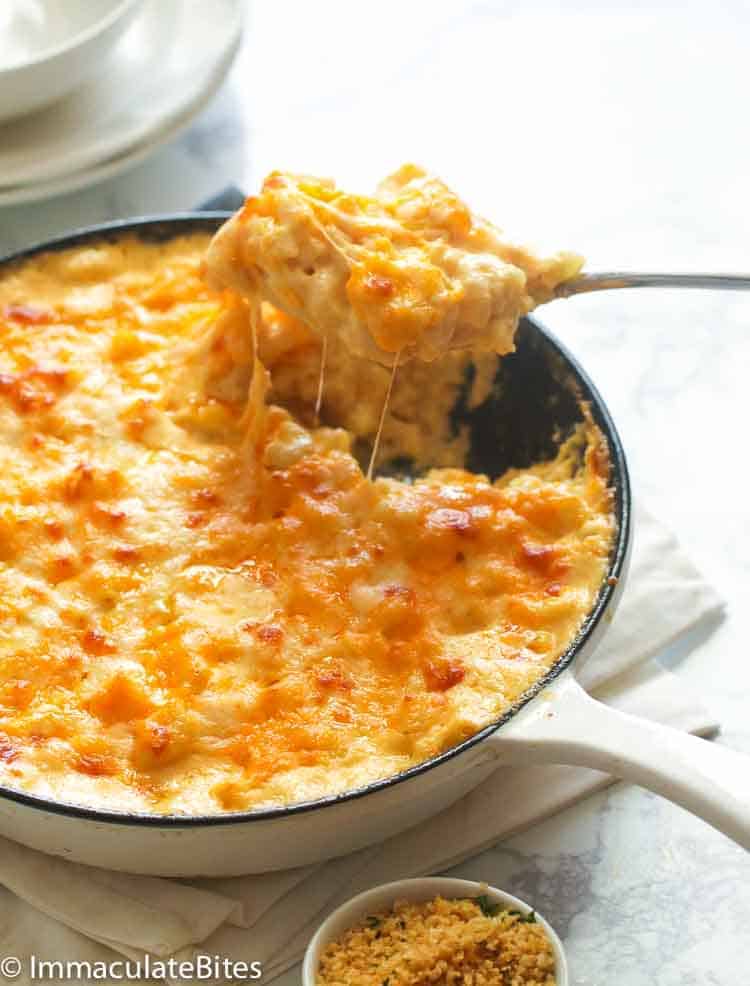 Southern Baked Mac and Cheese (from Immaculate Bites) – super creamy, cheesy, soulful baked mac and cheese filled with great Southern flavors. You will never break open a box again!
Copycat Chick-Fil-A Mac and Cheese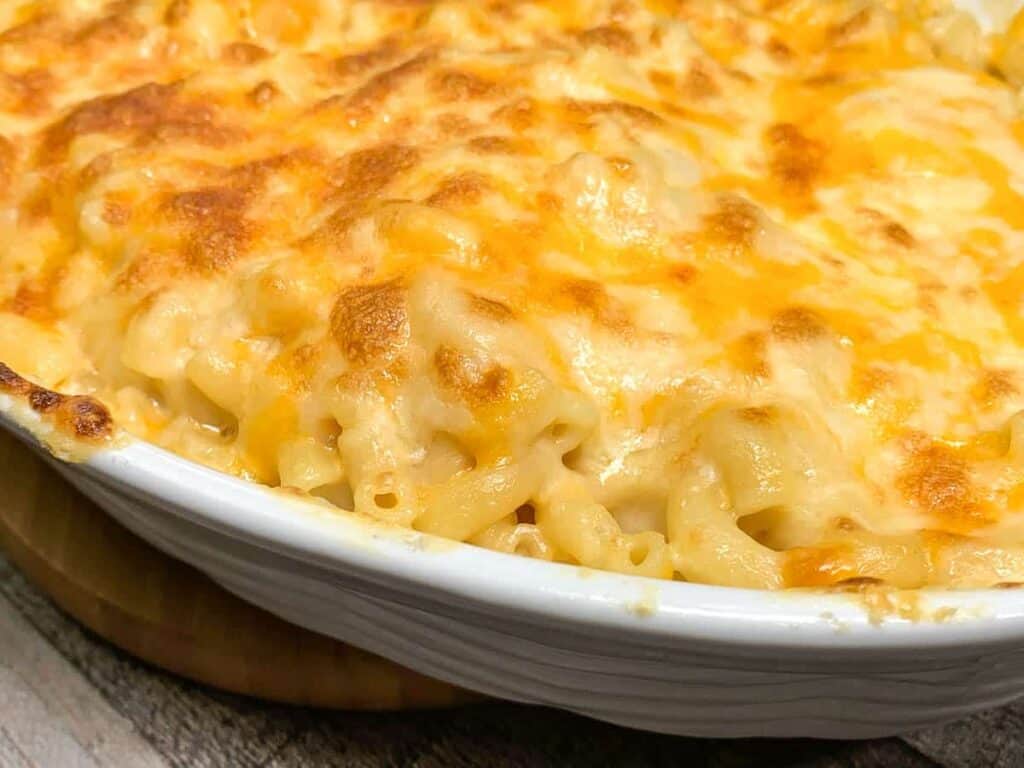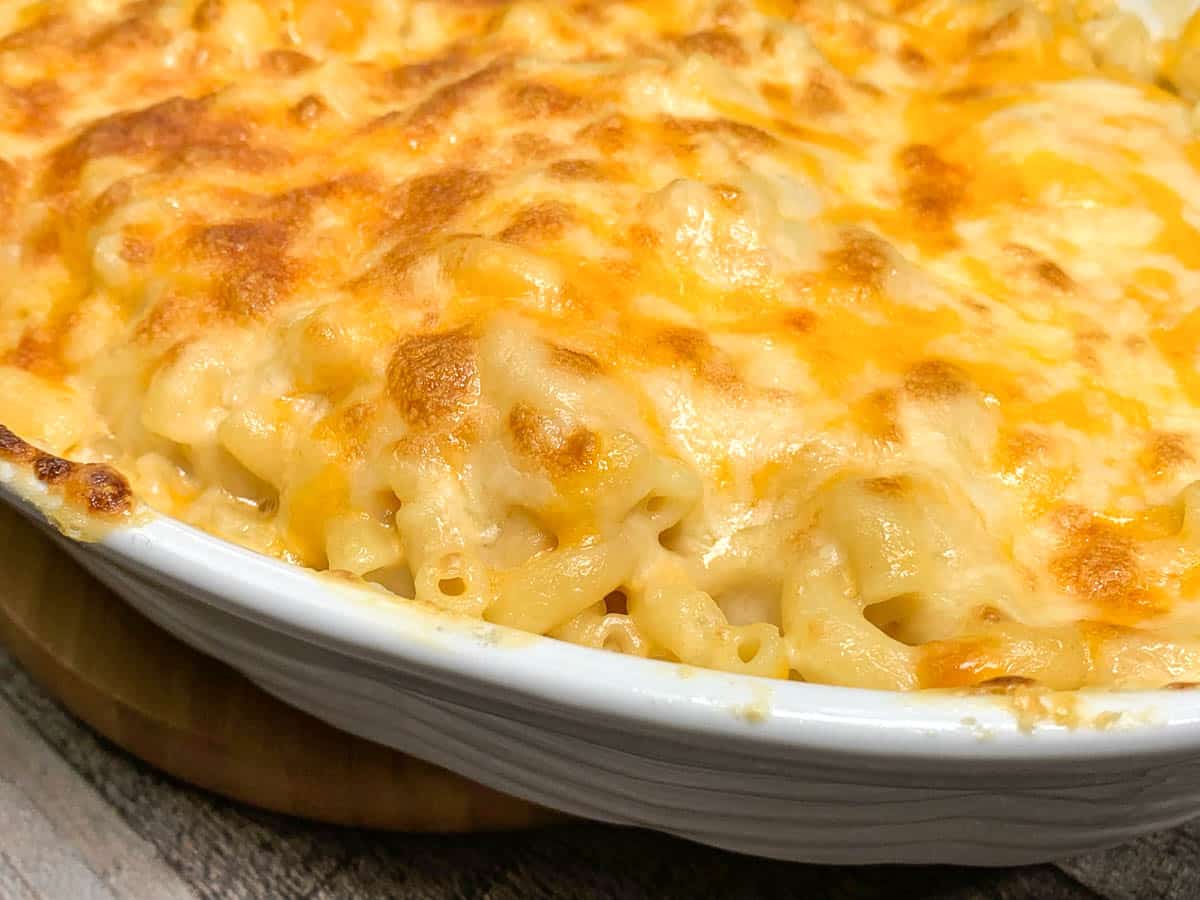 A delicious Copycat Mac and Cheese (from Hot Rod's Recipes) from our friends over at Chick-fil-A. An easy to make creamy Mac and Cheese recipe. A keeper for sure!
Chicken Ranch Macaroni and Cheese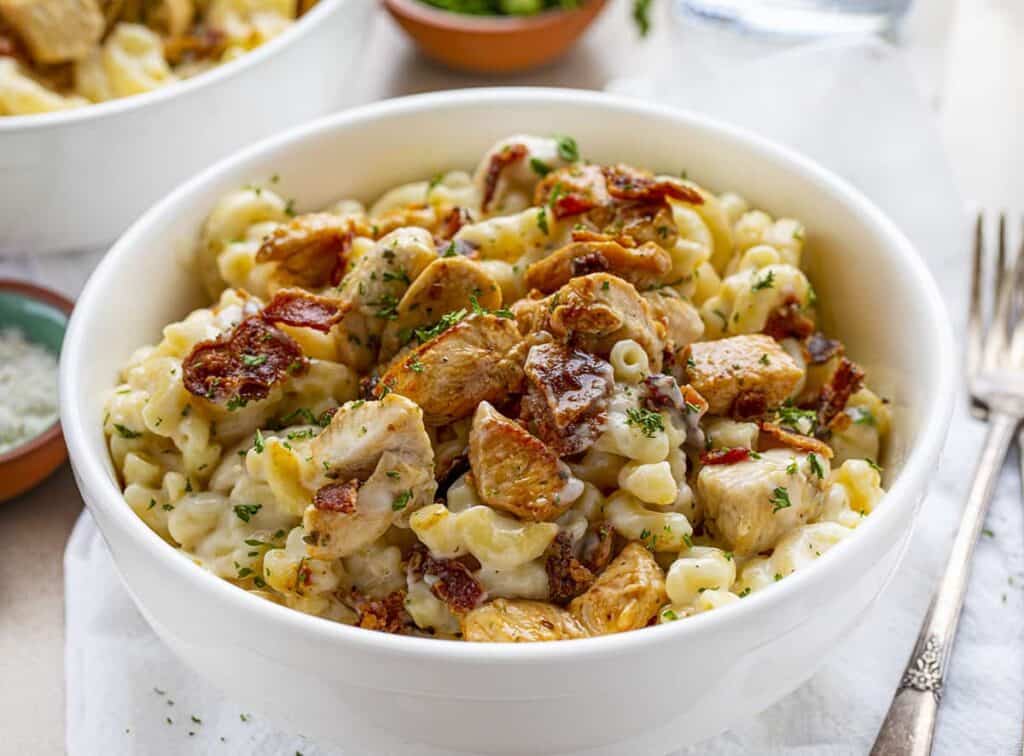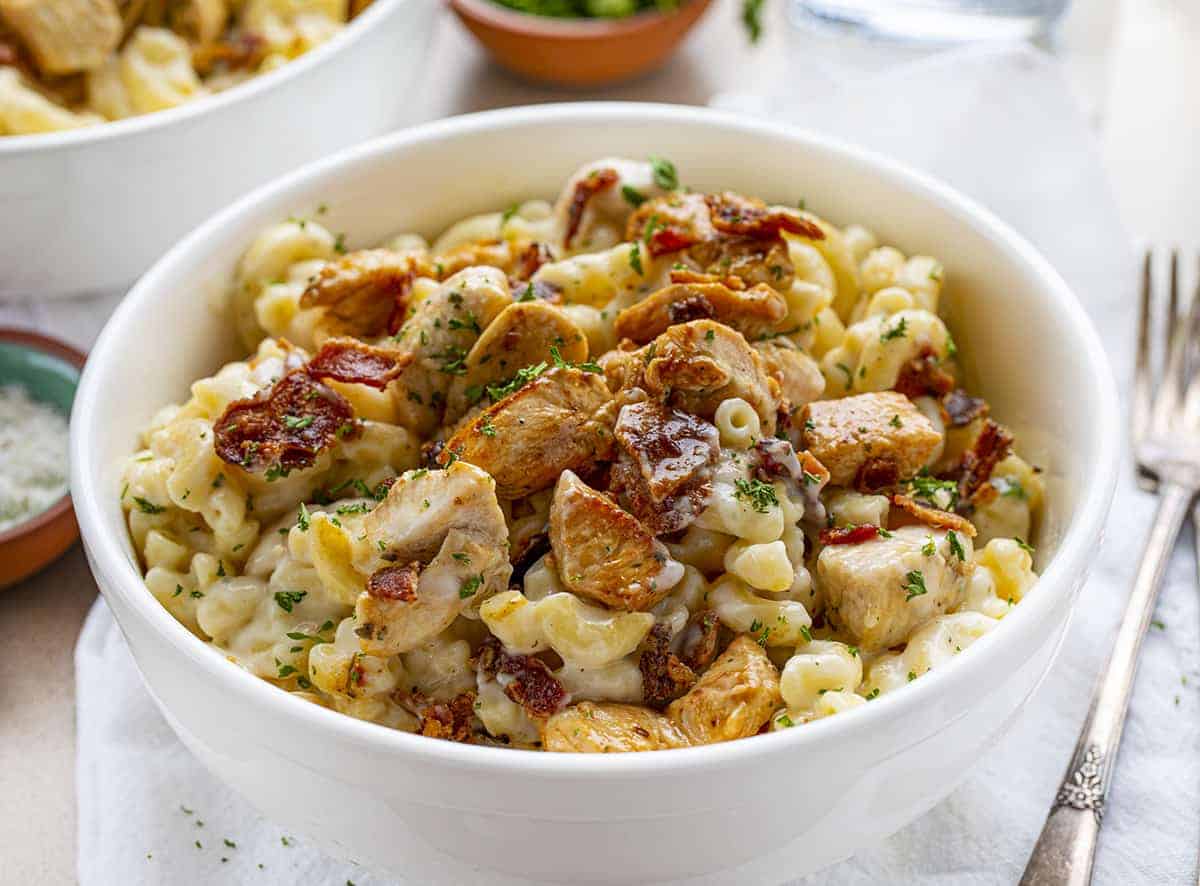 Chicken Ranch Macaroni and Cheese (from I Am Homesteader) is a pile of ranch-seasoned cheesy elbow macaroni topped with ranch seasoned chicken and crumbled bacon. You are sure to get ranch flavor in every bite of this pasta dish!