Mac and cheese is the ultimate comfort food! But what goes with it?! This roundup provides 21 delicious ideas about what to serve with macaroni and cheese to create a complete, satisfying meal!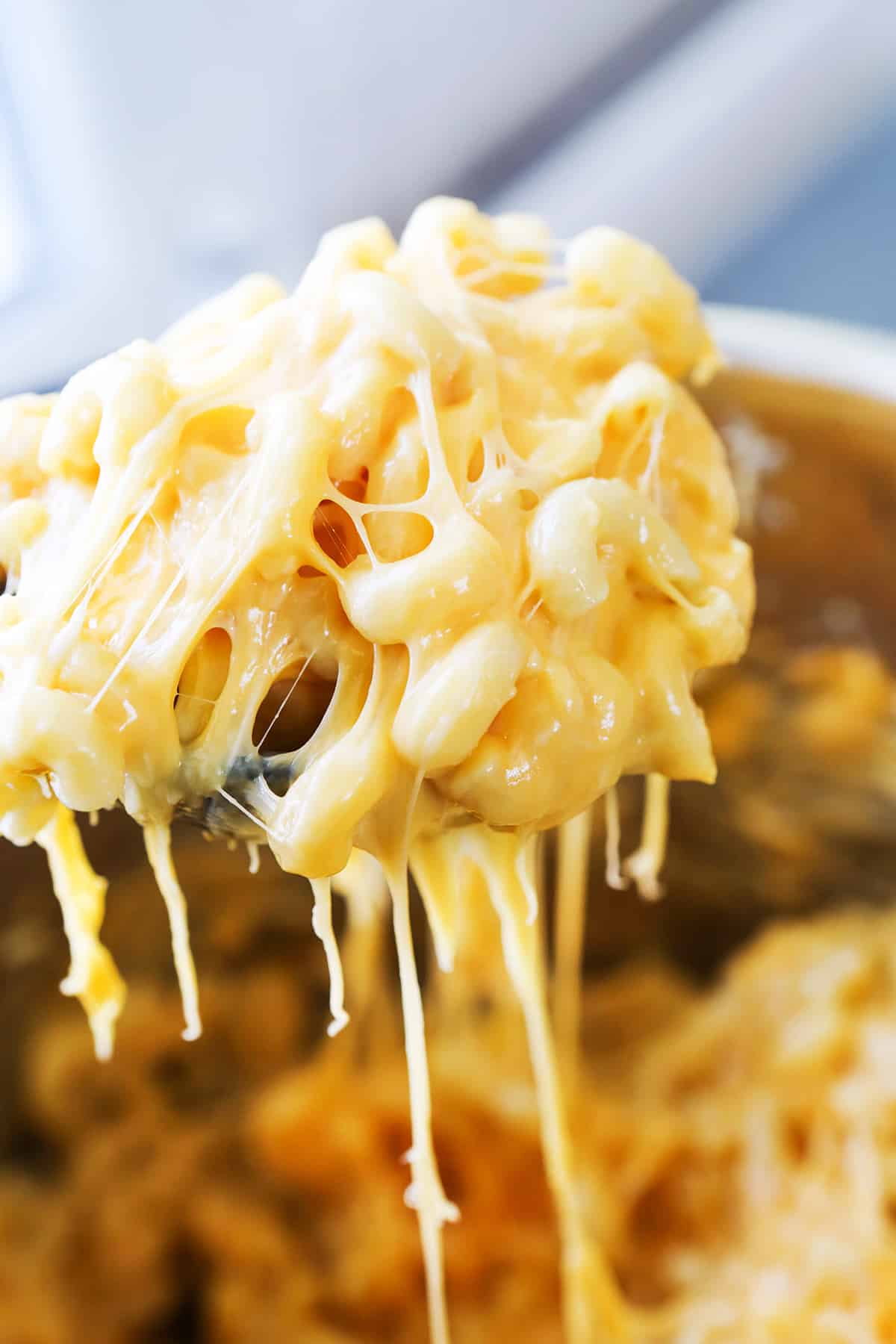 If someone told me that I could choose one single dish to eat in large quantities without ever gaining a pound, mac and cheese would be my answer. It is such a classic comfort food and I adore the fact that it can adorn any table, big or small, holiday or not, with perfection.
My slow cooker mac and cheese recipe has been in my Top 5 most popular posts on this blog for nearly ten years. People report back to me that 1. It is the best thing ever, and 2. It's a recipe to build a meal around. It really is that good.
So you've established that you're creating a spread with this gooey comforting dish as the star of the show. Now you have to decide what to serve with mac and cheese. I'll give you some help (I'm much experienced in this arena), so read on!
FAQ About Mac And Cheese
Can mac and cheese be frozen?
You can definitely freeze mac and cheese! Place in a freezer resealable bag or airtight container and store in the freezer for 3 to 4 months. When defrosting it, let it thaw in the refrigerator for 12 to 24 hours before heating and serving.
Can mac and cheese be reheated?
To reheat mac and cheese, transfer it to a saucepan or microwave-safe bowl. Add 1 to 2 tablespoons of milk and stir. Place the creamy mac in the saucepan on a stove top over medium-low heat and stir until consistency is smooth and noodles are warmed through. If microwaving, heat in 1-minute bursts, stirring after each, until cheese has melted and the noodles are heated through.
What to serve with mac and cheese?
Just about anything can be served alongside macaroni cheese. Here are a few great options: steamed veggies such as broccoli or cauliflower, chopped salad, spinach or a Ceasar salad. Or how about roasted tomatoes or sauteed mushrooms?!
Can mac and cheese be made ahead?
Mac and cheese can be made ahead of time. Make the recipe in its entirety the day before, then reheat until hot and serve.
Ways To Prepare and Serve Mac and Cheese
There are so many different ways to prepare a batch of gooey mac!
How To Make The Best Homemade Macaroni and Cheese
Follow these super simple instructions or head over to this blog post for full ingredients and instructions to make the most delicious mac and cheese recipe your lips will ever taste!
Step 1
Throw only 5 ingredients (yep, five!) into your crock pot: elbow macaroni noodles (cooked the pasta 3 minutes shy of al dente, so approximately 5 minutes total), skim milk, Velveeta cheese, butter and Parmesan cheese.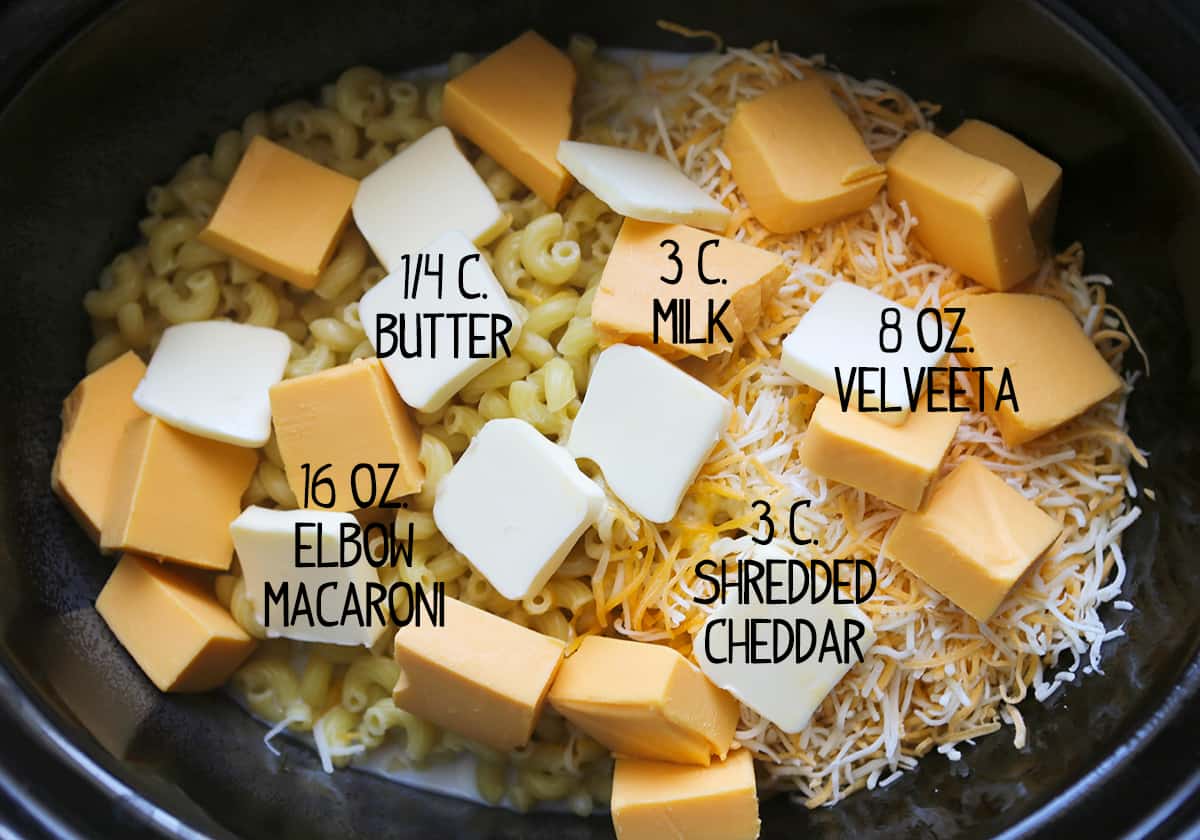 Step 2
Set the crock pot on Low heat and the cook time will be somewhere between 2-3 hours. Give it a stir a couple times throughout, if possible, and start checking on the pasta at the 2-hour mark.
Depending on the crock pot, this dish will be done anywhere between 2 and 3 hours. My crock pot produces PERFECT results after 2.5 hours.
Optional ingredients to add to boost flavor: Chopped red onion, onion powder, cream cheese, garlic salt, sea salt, cayenne pepper or black pepper.
Pasta Dish Toppings
Any cheesy dish full of pasta will taste even better when topped with any of the following:
Hot sauce
Extra shredded cheese, any variety
A scoop of chili
Hot dog slices
Cubed ham
Chopped bacon
Ground beef or taco meat
Chives or fresh parsley
Paprika
Spoonful of tangy coleslaw
Pulled pork
Barbecue sauce
What To Do With Leftover Macaroni & Cheese
Delivering you a massive list of ideas and recipes for leftover cheesy macaroni! Whether you have an abundance of leftovers or just want new things to do with this classic comfort food, we've got your back.
How Long Does Mac and Cheese Last
If you have leftovers and you are wondering whether to toss or eat, read this article for information about how long macaroni and cheese lasts.
How To Reheat Mac and Cheese
Macaroni and cheese leftovers are inevitable since most recipes make huge batches. Learn how to reheat mac and cheese, while retaining moisture and flavor!
Substitute For Milk in Macaroni and Cheese
Whether you are looking for a different flavor in your next creamy pasta dish or you just don't have milk on hand, learn what to substitute for milk in this dish!
What To Serve With Mac and Cheese – Great Side Dish Options
Make it an entire meal by serving any of the following side dishes (some of them double as a main dish!) alongside this classic pasta dish.
Slow Cooker Chili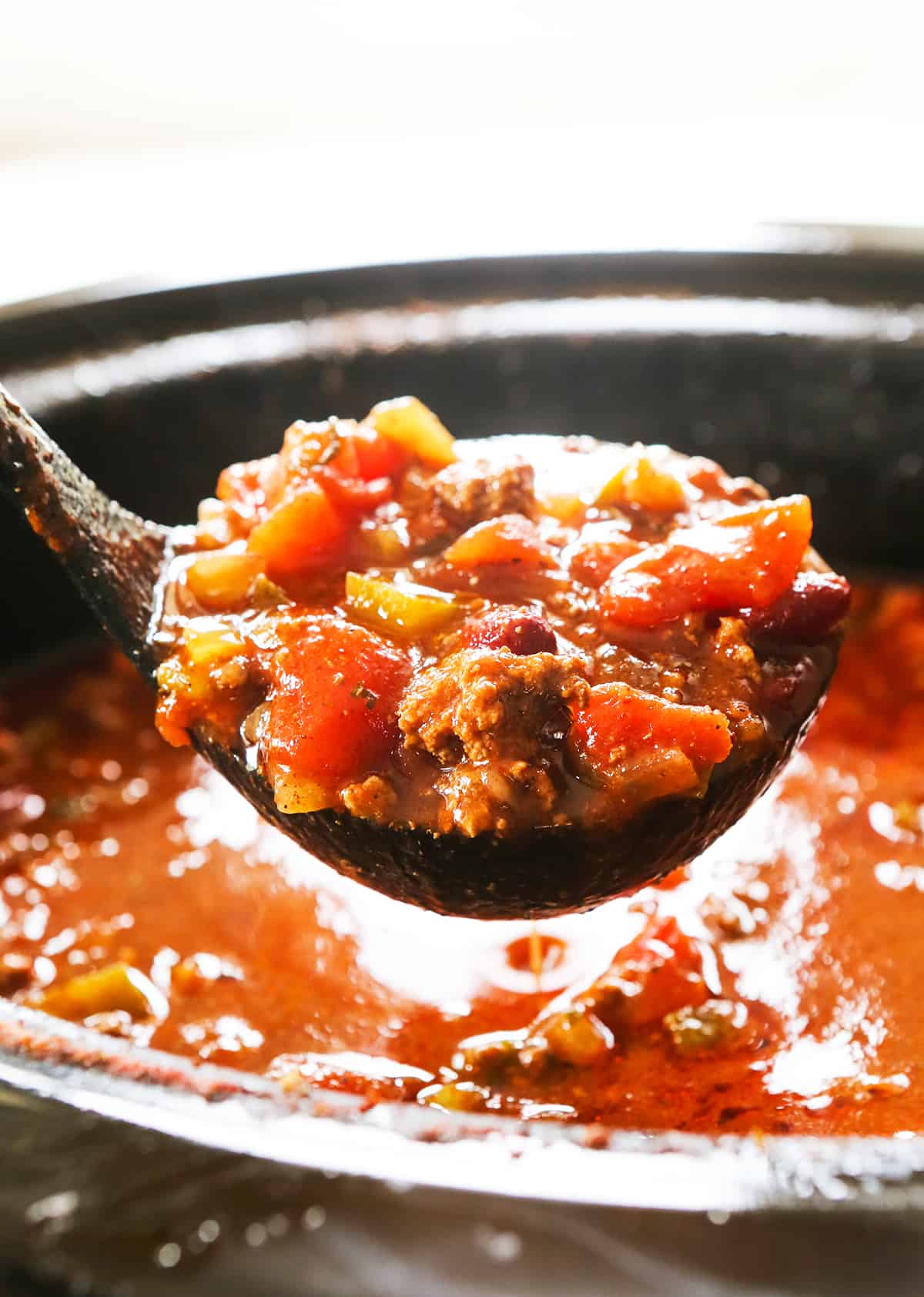 This is the best chili recipe ever and a great mac and cheese side dish! It is a contest winner, total crowd pleaser and the best version you'll find. It is packed with flavor, texture and color. Make it for your next gathering, large or small, and you will get rave reviews.
Roasted Brussels Sprouts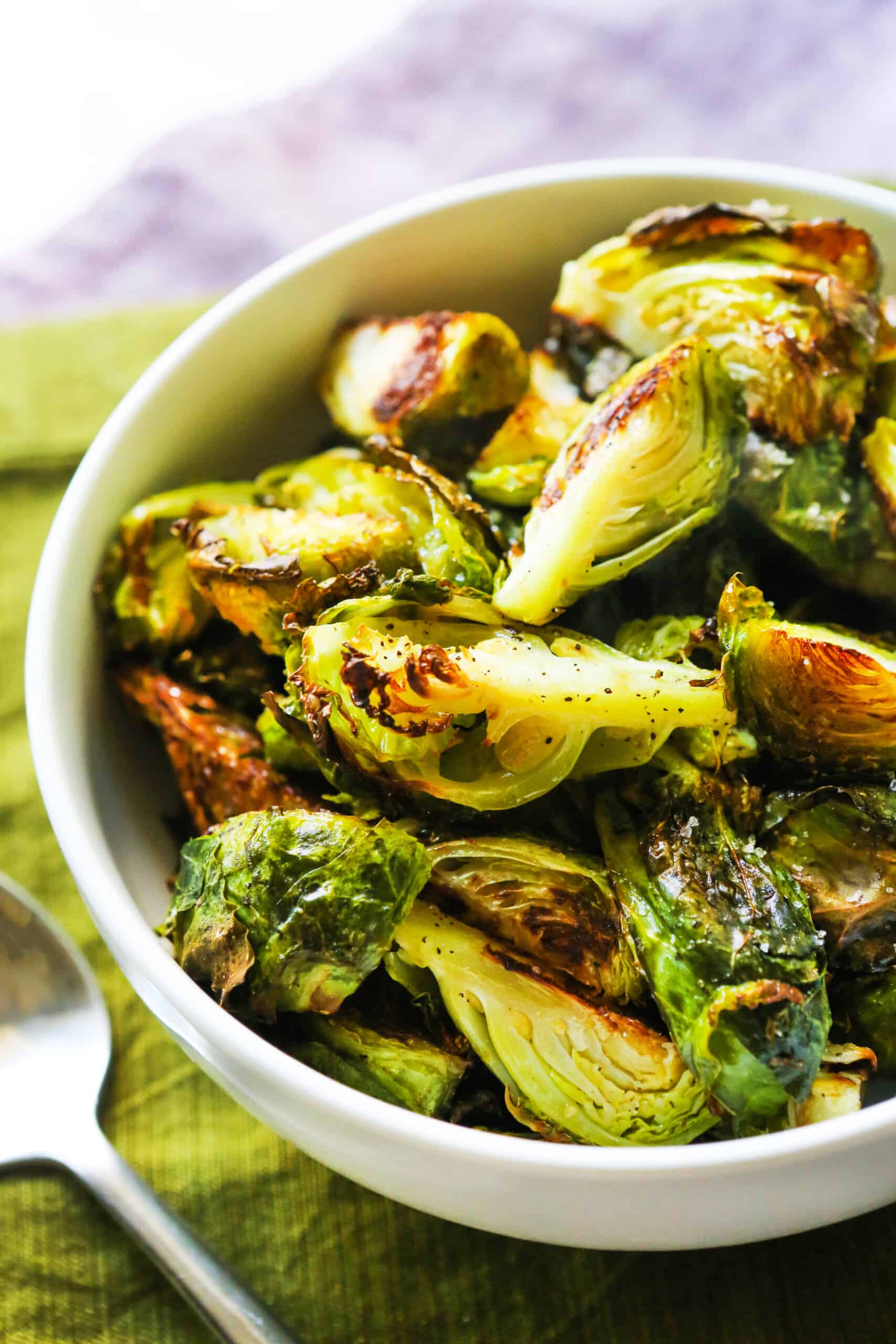 These perfectly crispy Roasted Brussels Sprouts are such an easy side dish and done in under 30 minutes. Perfect part of a holiday spread and also a great part of any simple weeknight dinner.
Roasted Broccoli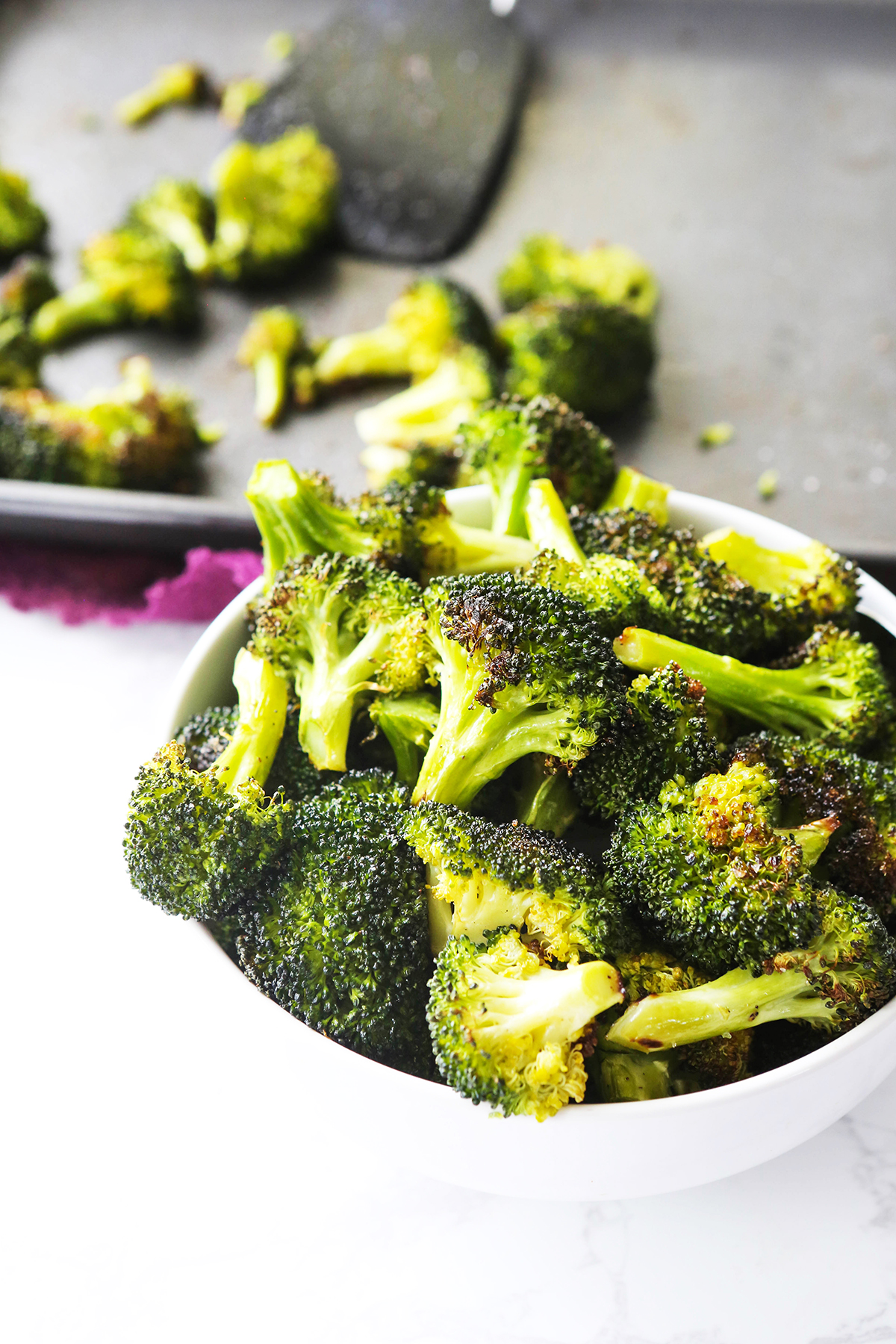 Learn how to roast broccoli in the oven so it can accompany your next meal. It is a super easy recipe and requires only 5 minutes of prep!
Chili Dogs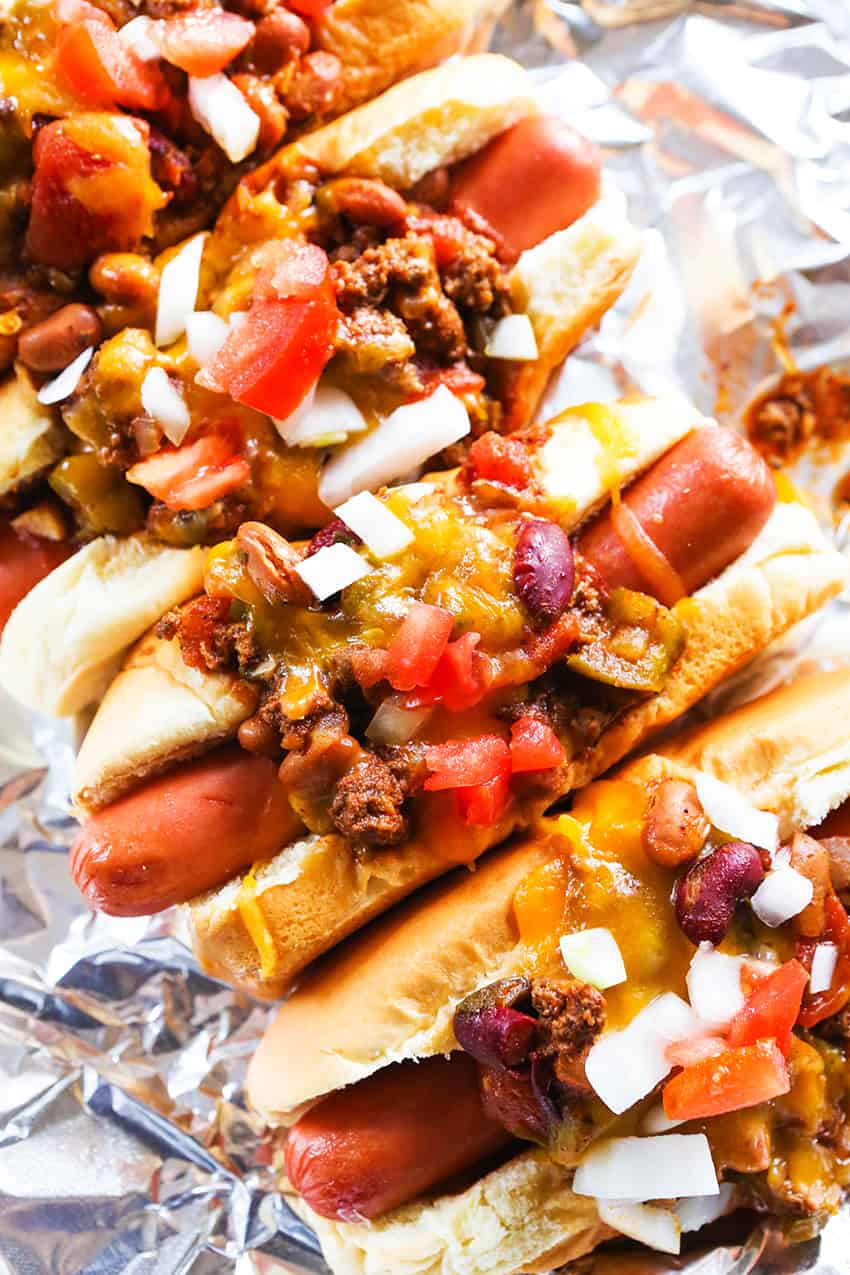 Chili dogs are not just ballgame fare. Use leftover chili to easily make your very own hearty chili dog! This is a simple recipe, you just throw them in your oven! Top the chili with cheesy goodness for a super comforting and delicious meal.
Instant Pot BBQ Ribs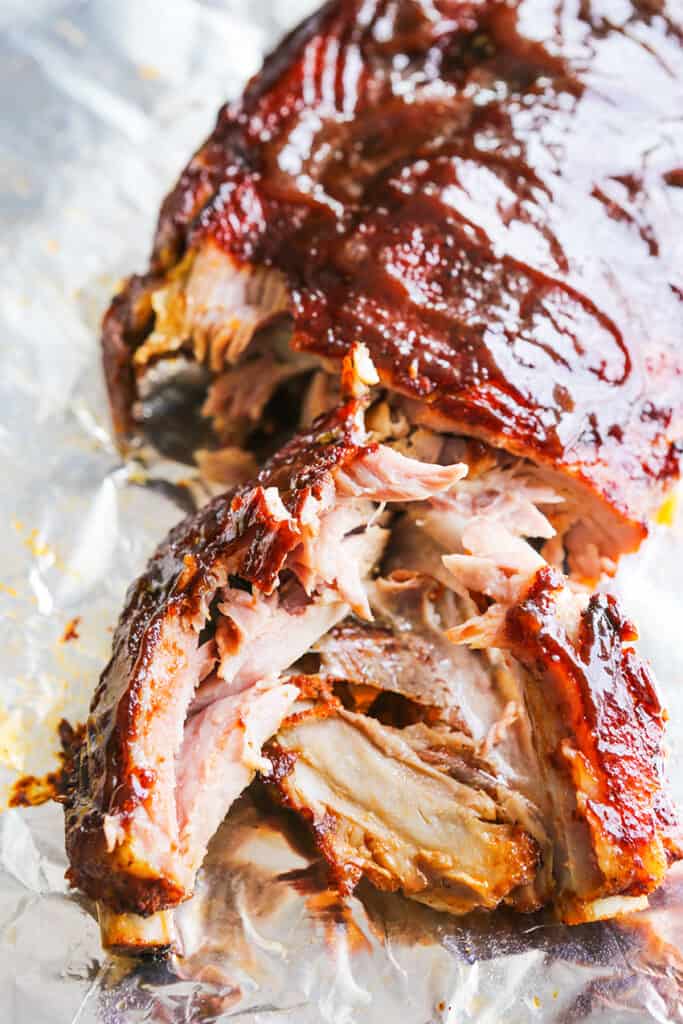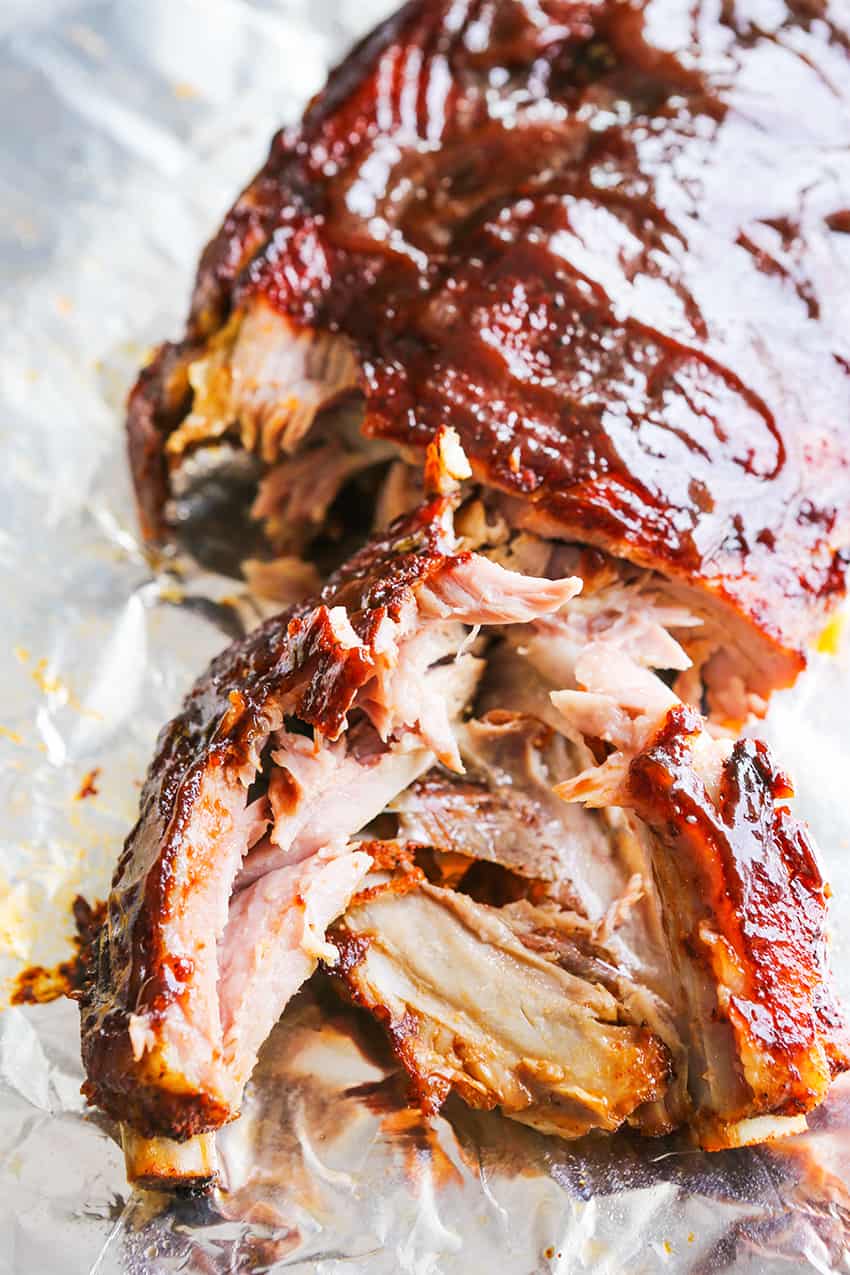 These are the best Instant Pot ribs and they make for an easy, meaty meal! The meat is fall off the bone tender. Makes a super, easy weeknight meal or a fun summer bbq addition!
Sloppy Joes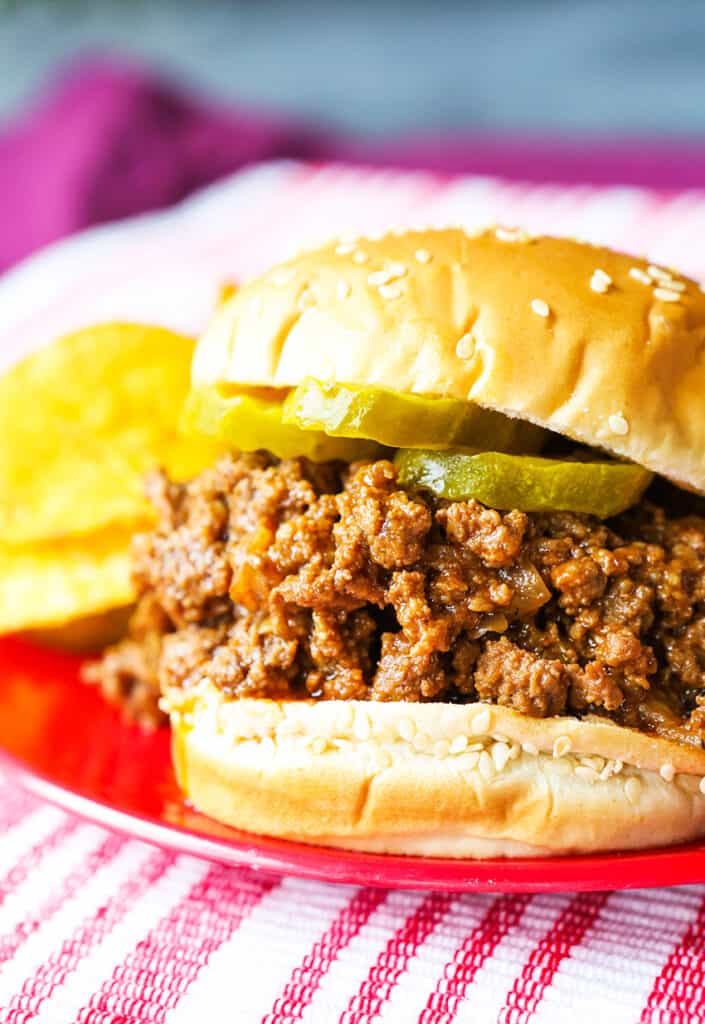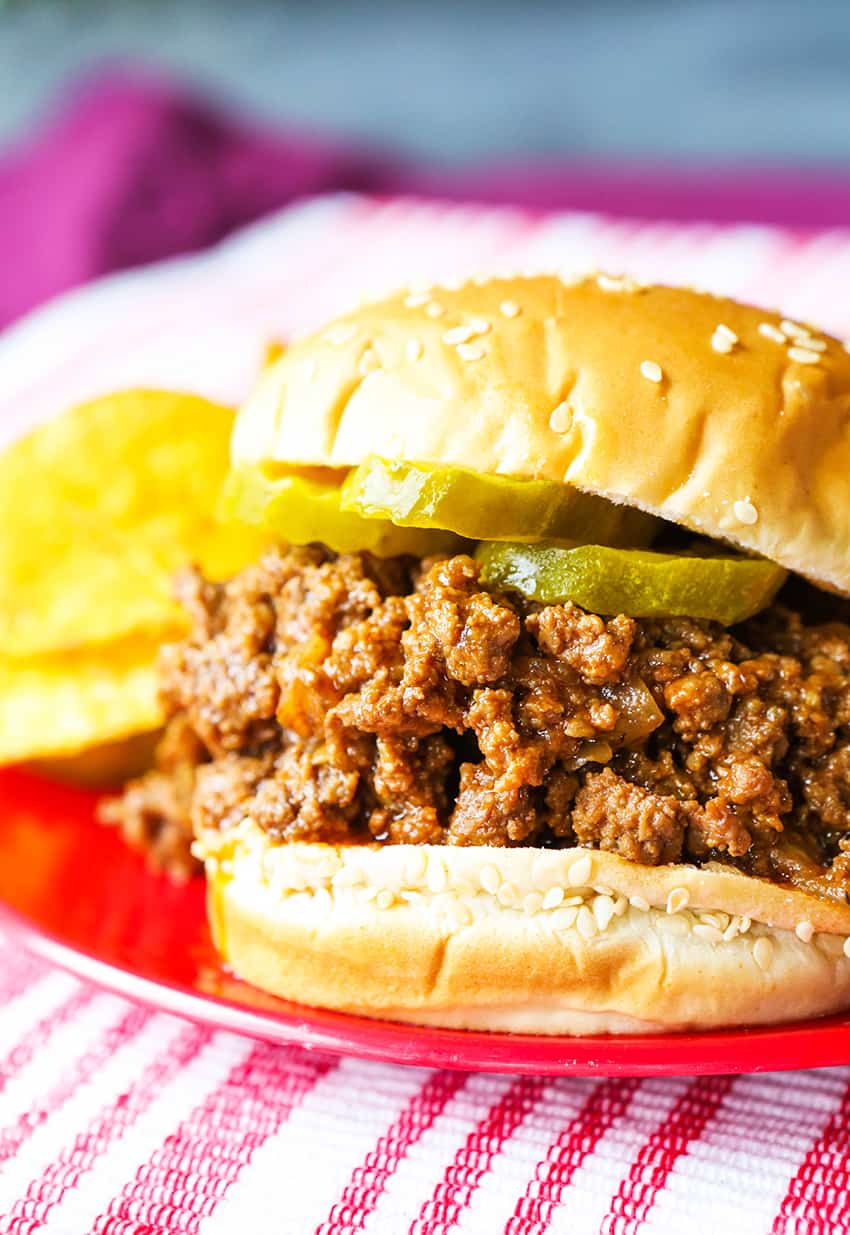 A childhood staple, Sloppy Joes are hearty and delicious! Now you can make Instant Pot Sloppy Joes for a super quick and easy dinner that has a sweet and savory sauce. This is the perfect recipe for family dinner and also potlucks.
Fruit Salad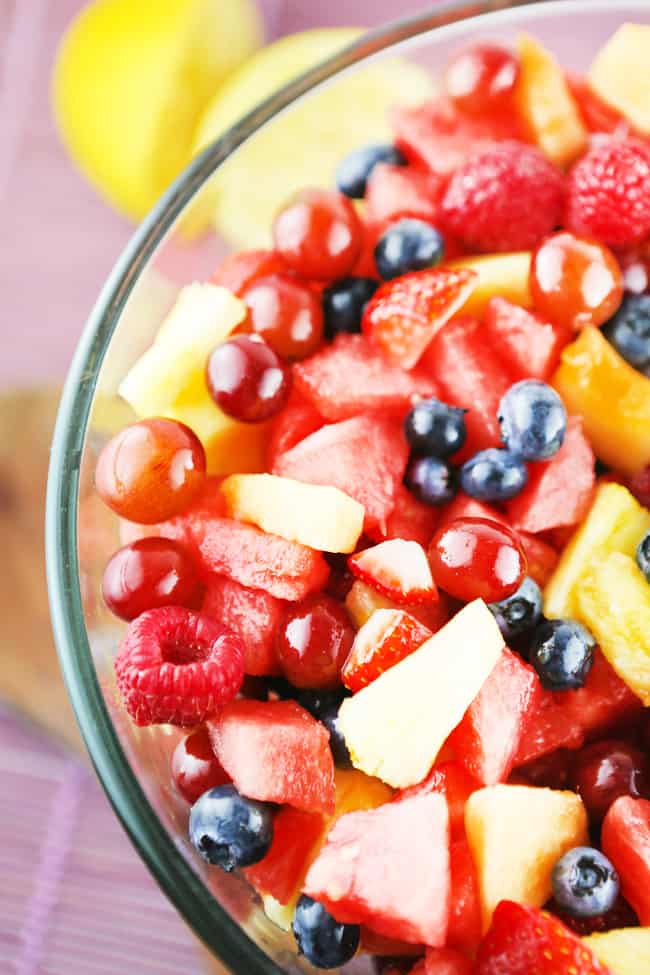 Learn how to make Fruit Salad step by step with a super-secret and unexpected ingredient. Simply mix together your favorite fresh fruits to enjoy a naturally sweet salad. This salad is a hit at parties!
Air Fryer Chicken Tenders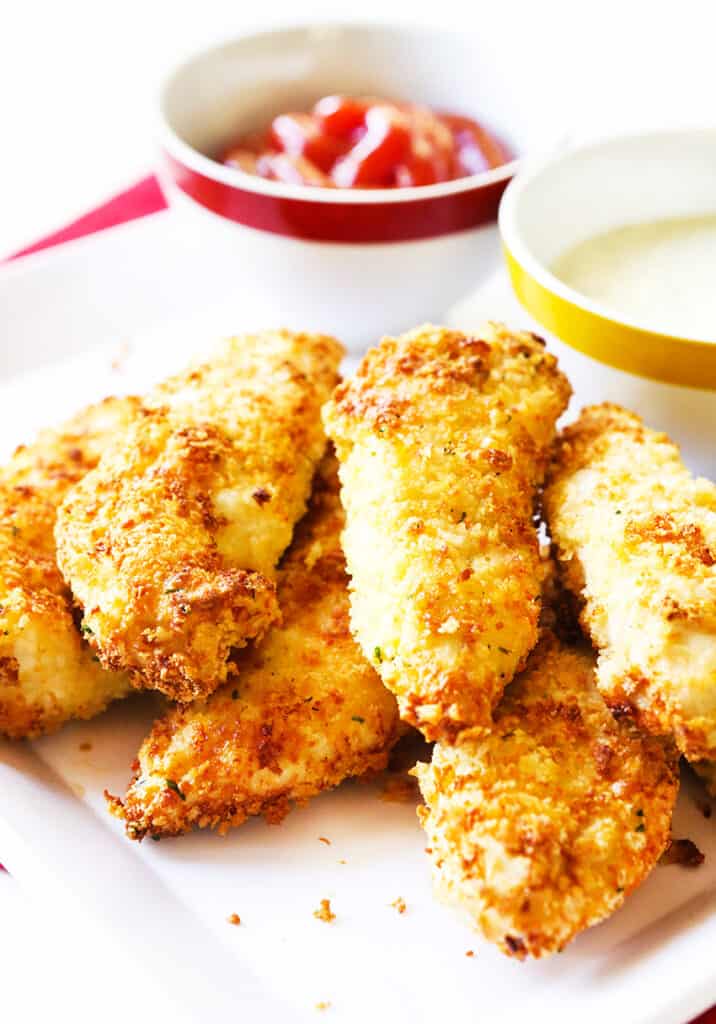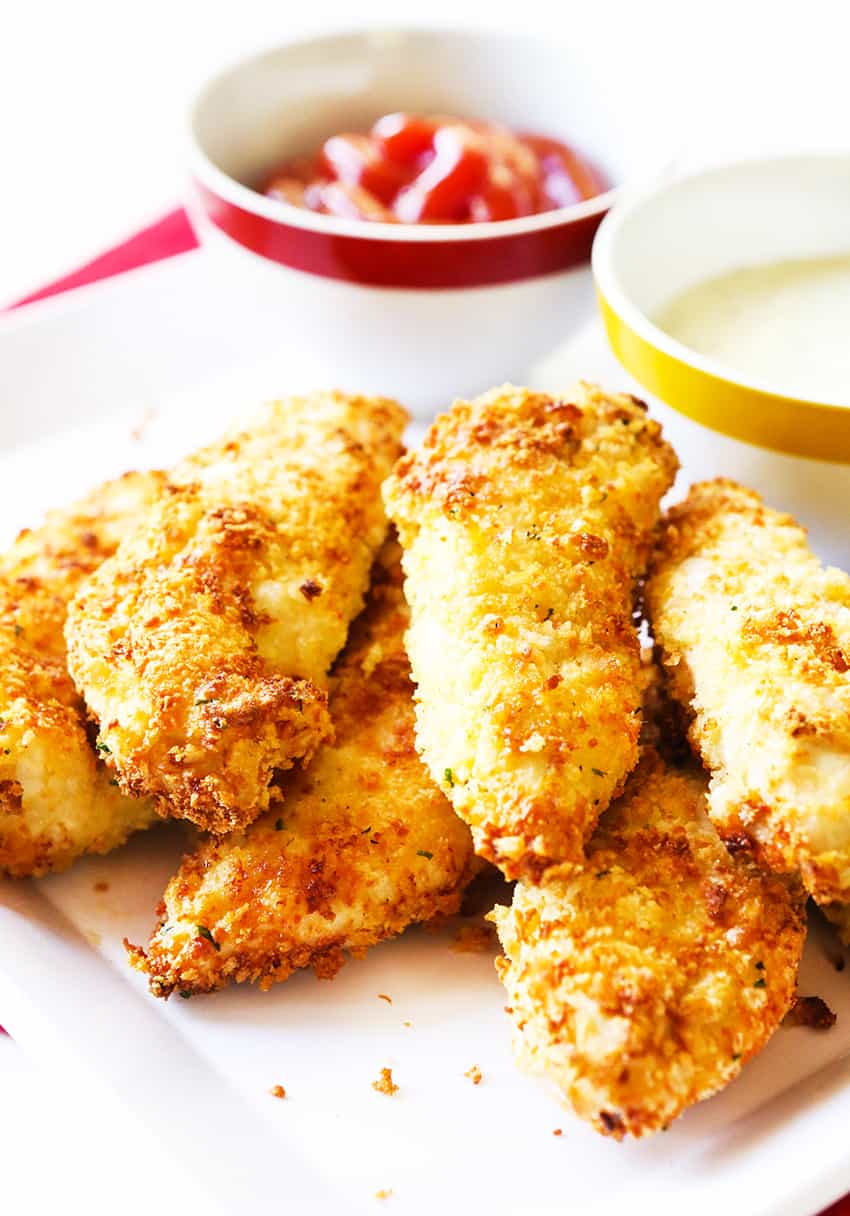 Air Fryer Chicken Tenders are healthier and more delicious than anything you find in the frozen aisle. Great as a kid dinner or adult appetizer!
Instant Pot Grilled Chicken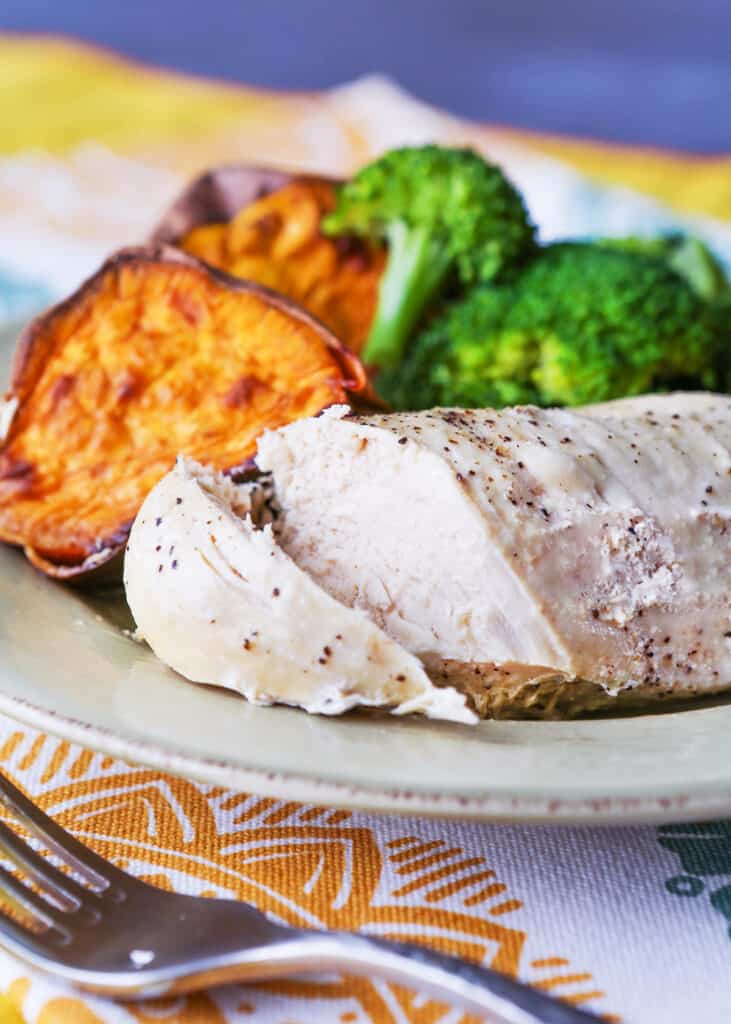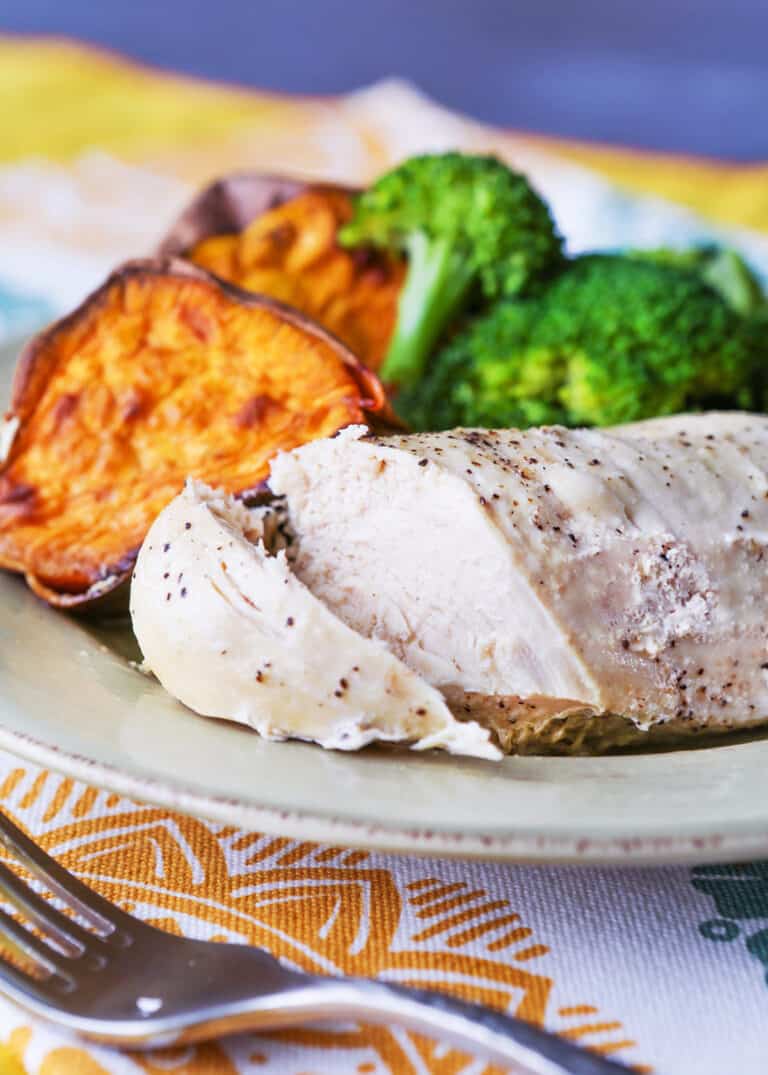 You can cook Instant Pot grilled chicken to simulate the tender, perfect chicken that comes from the grill. Start with thawed or frozen to create the most delicious chicken you will ever make.
Five Guys Burger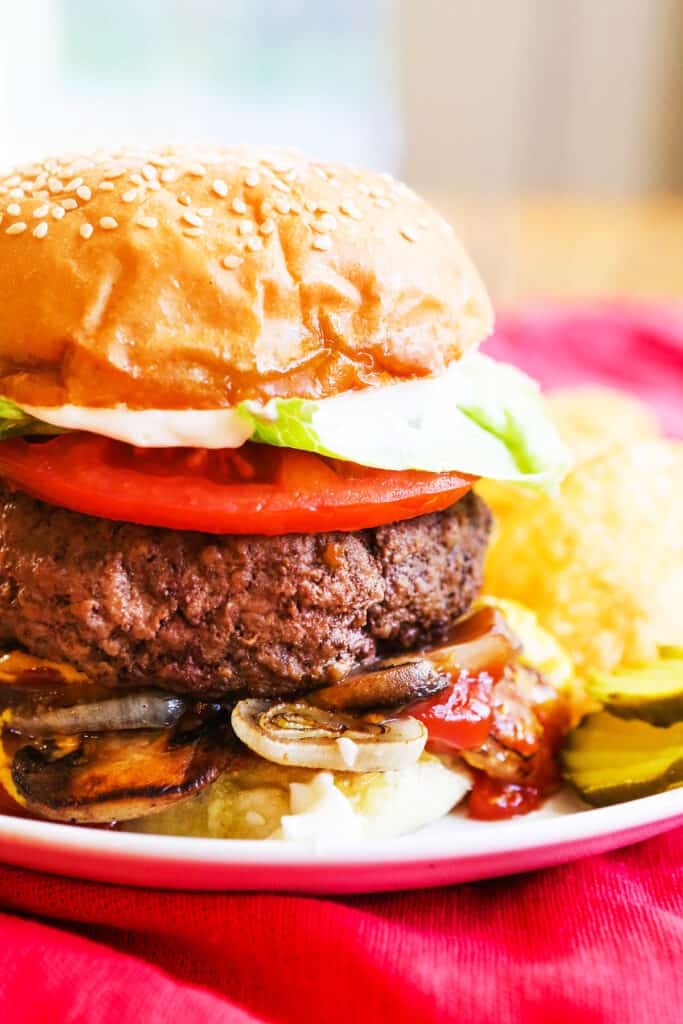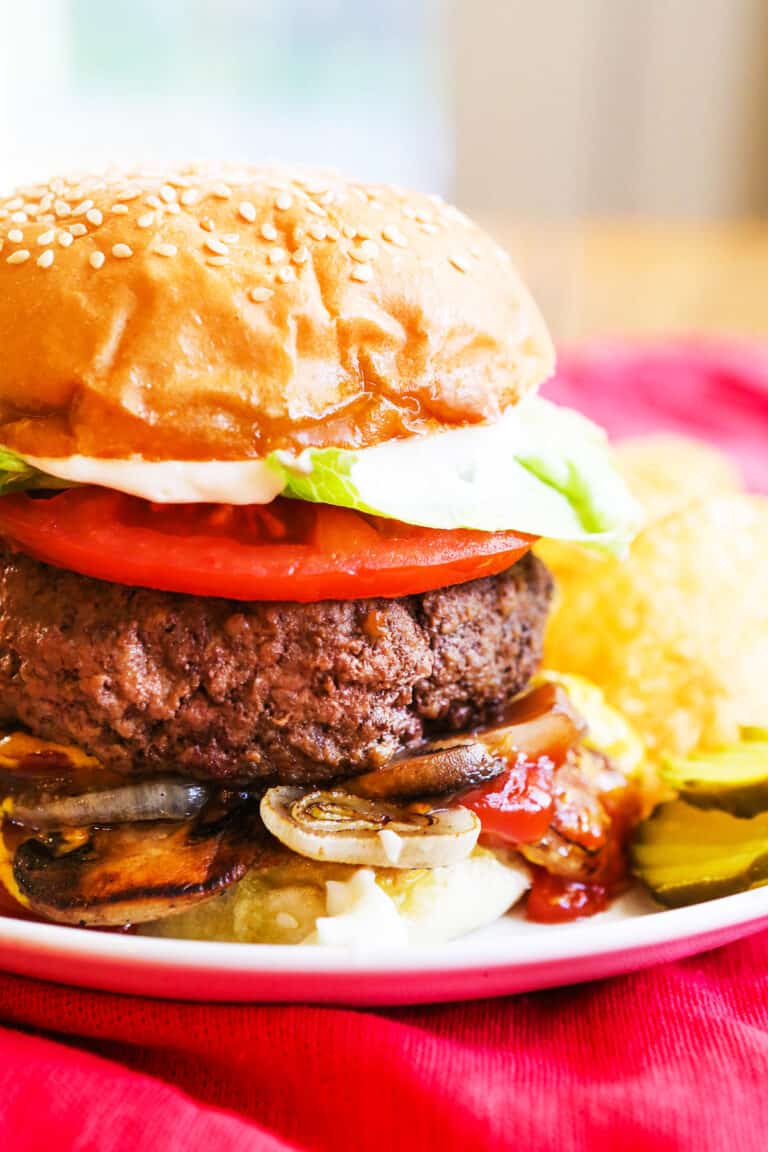 Enjoy the famous Five Guys burger recipe in the comfort of your own home in just 20 minutes. This copycat recipe is the real thing and requires just a few simple ingredients.
Veggie Stromboli Calzone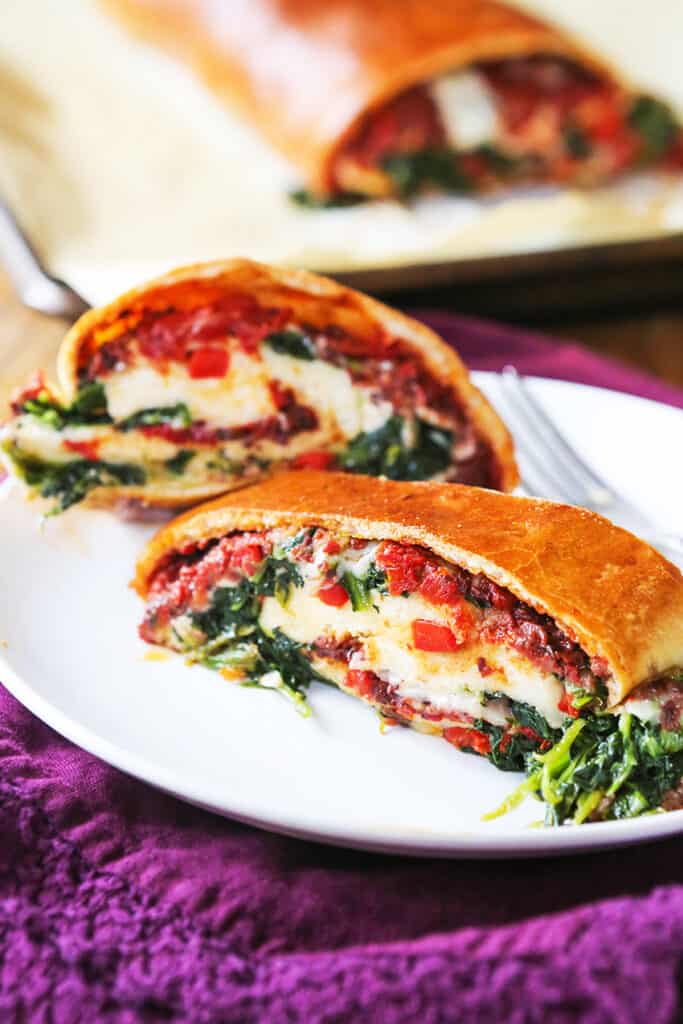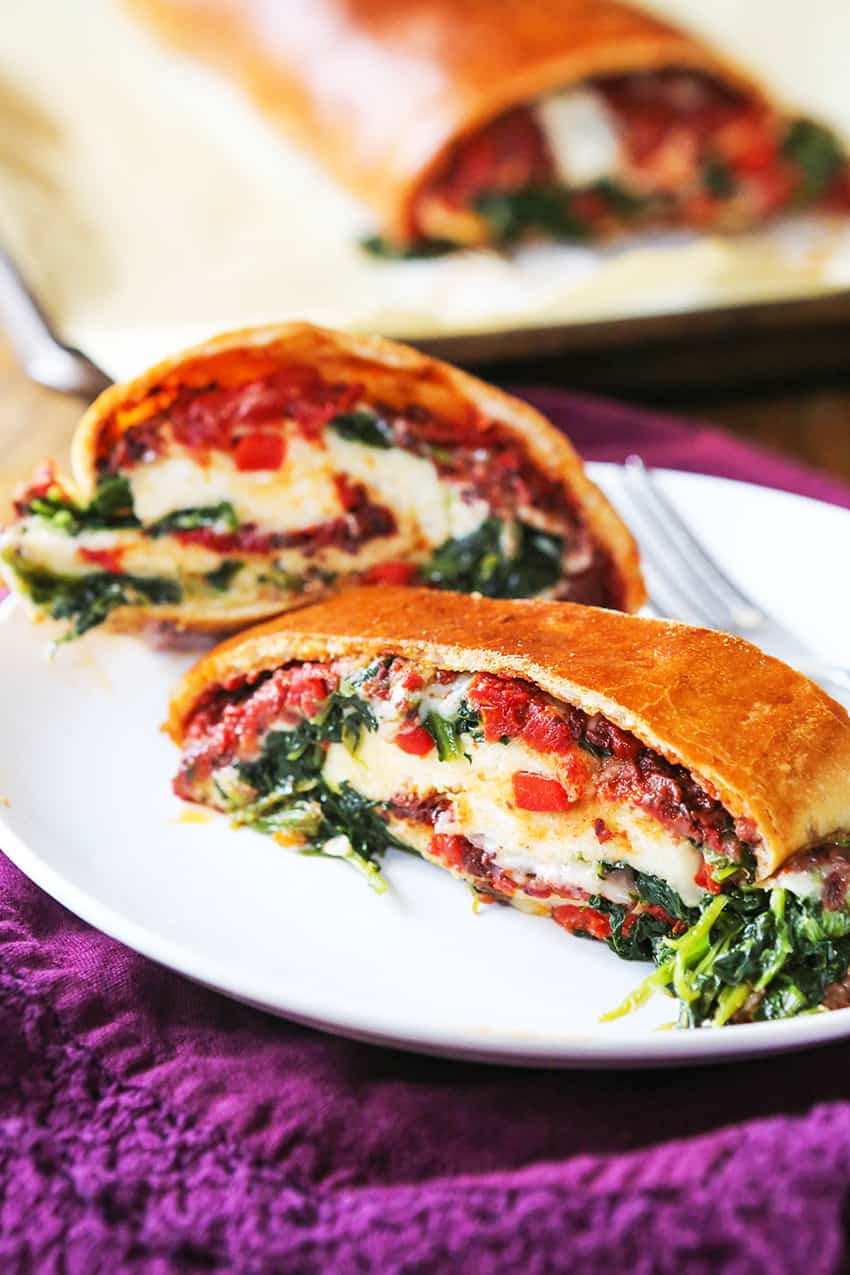 Veggie stromboli calzone will make guests rave, or make it for family dinner! Tuck your favorite pizza ingredients into yummy pizza dough.
Ham and Cheese Sliders On Hawaiian Rolls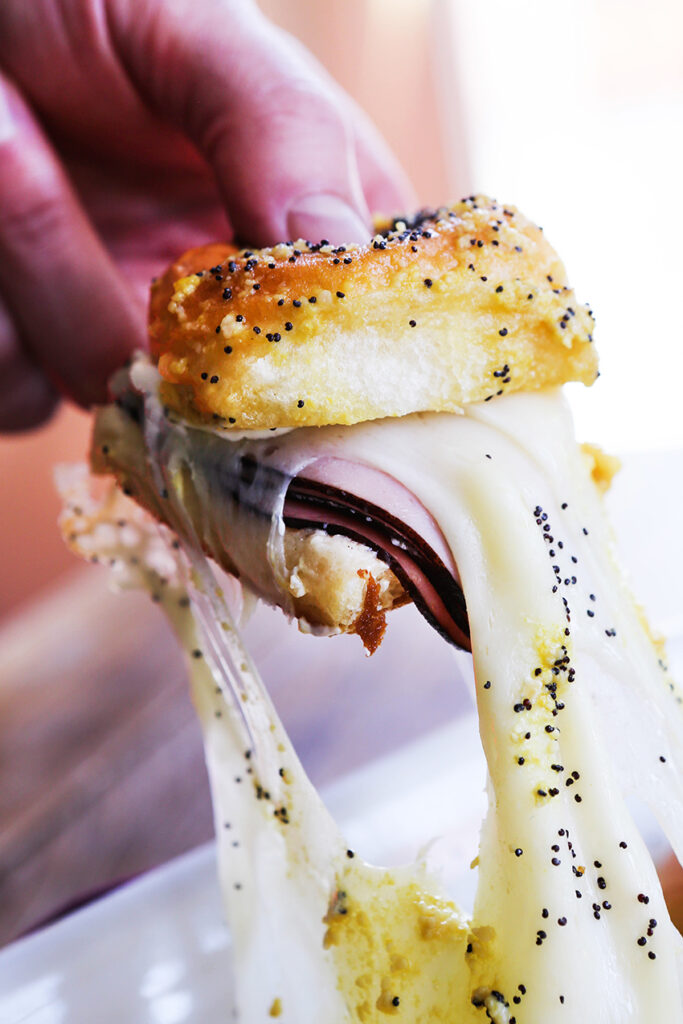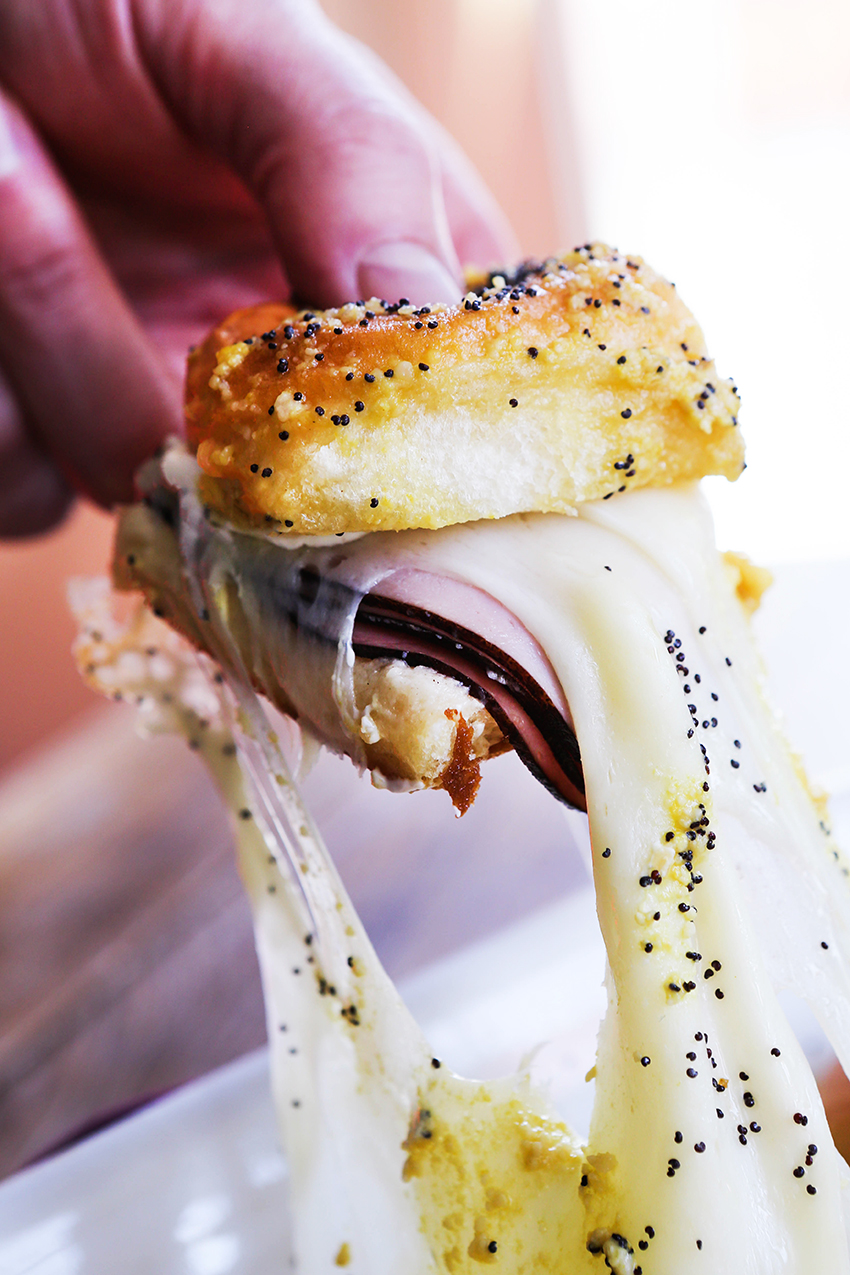 These delicious, baked Hot Ham and Cheese Sliders on Hawaiian Rolls are also known as Tailgate Sandwiches because they are the perfect game-day party fare. They are bursting with flavor and gooey cheese!
Meatloaf Recipe with Crackers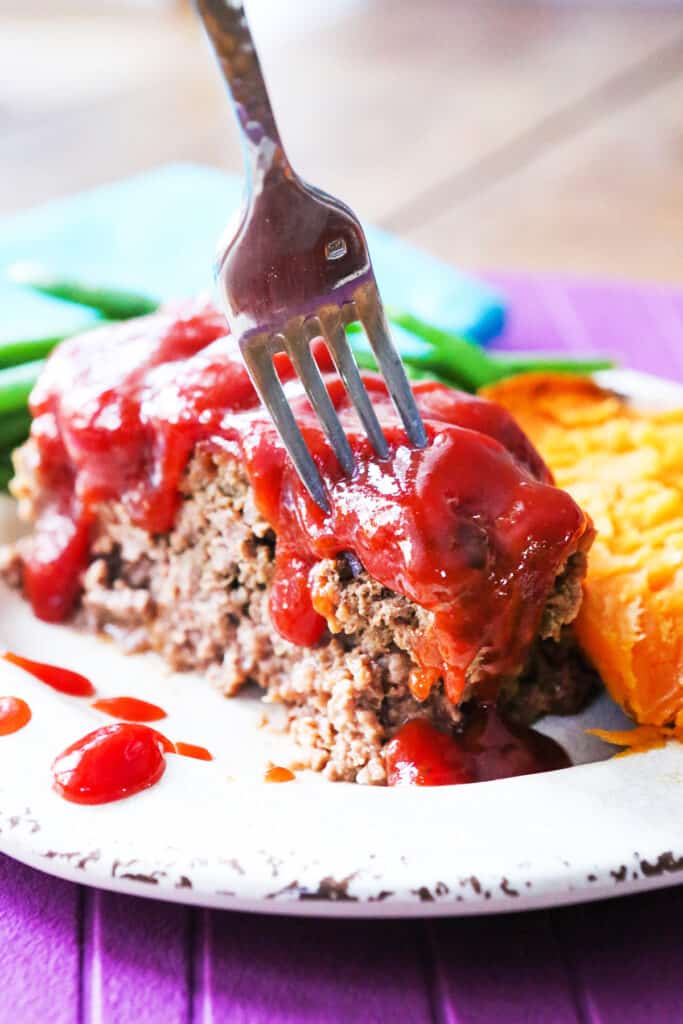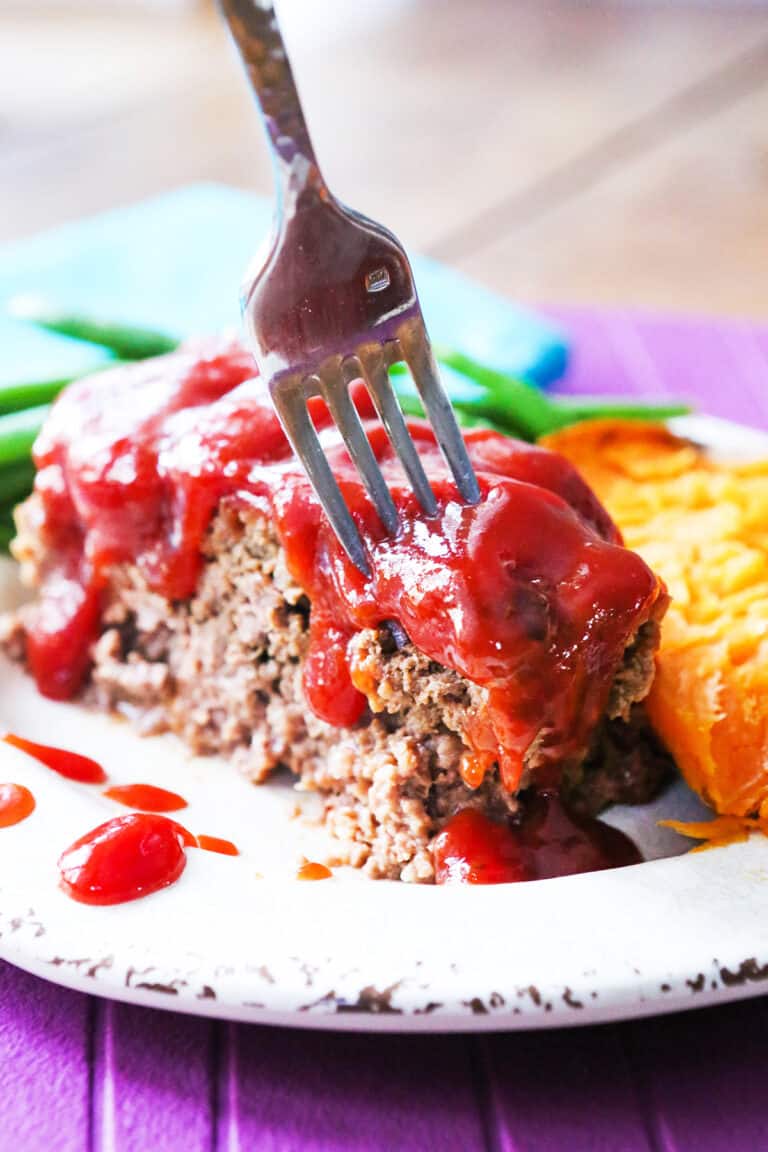 This is the best meatloaf recipe with crackers you'll ever eat and it is such an easy classic dish. It'll quickly become a favorite family meal!
Baked Buffalo Chicken Wings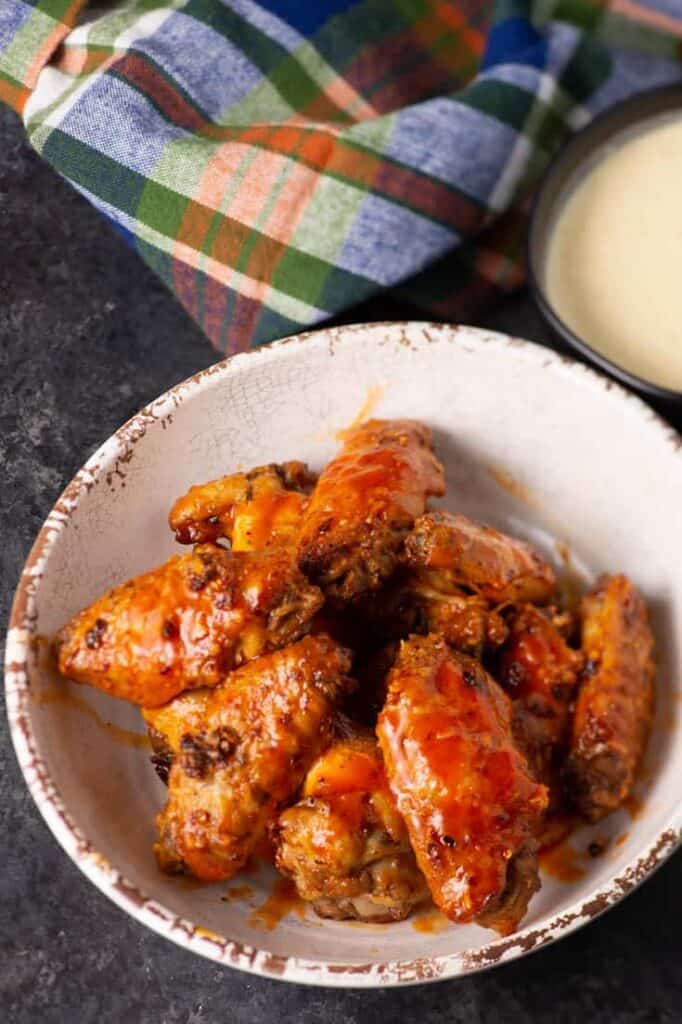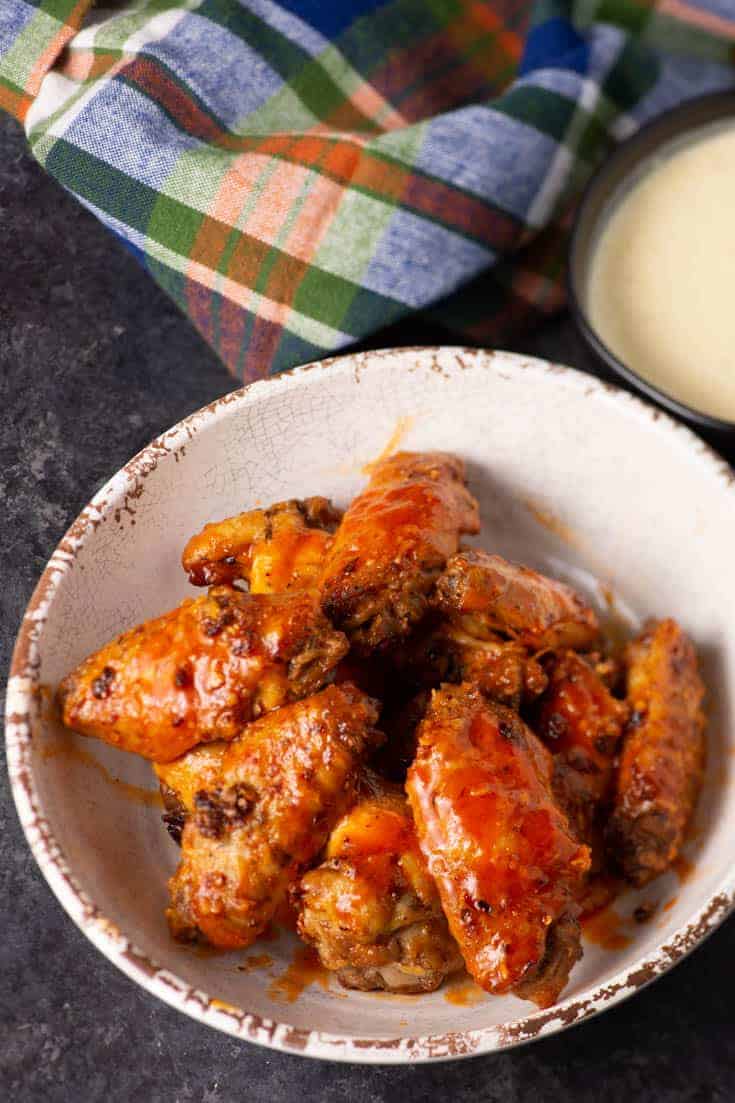 Crispy Buffalo chicken wings (from Butter and Baggage) that are baked NOT fried. Topped with a spicy homemade Buffalo sauce, and blue cheese dipping sauce, it's a classic for football games or any other sporting event.
KFC Coleslaw with Buttermilk Dressing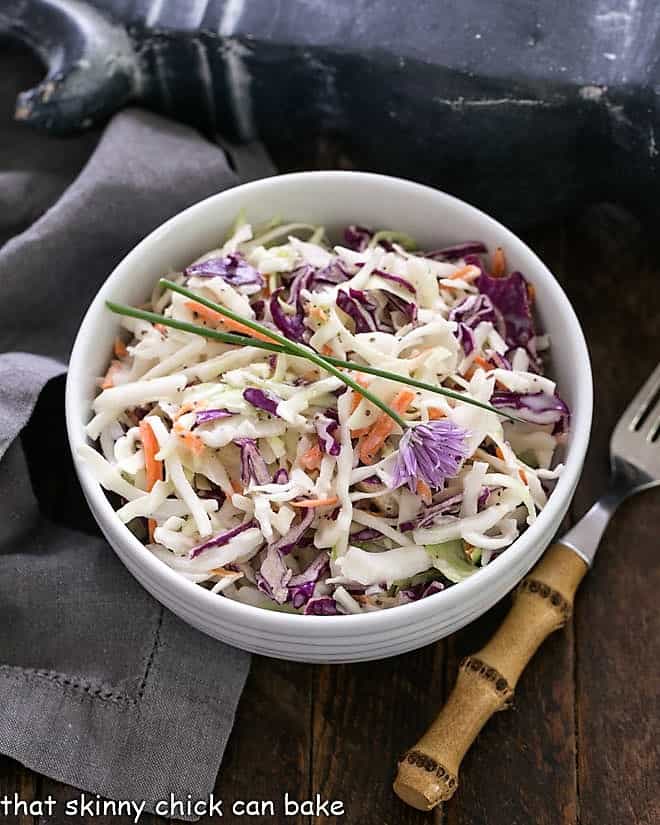 This easy KFC Coleslaw Recipe with Buttermilk Dressing (from That Skinny Chick Can Bake) tastes just like the restaurant version. Plus it's the ultimate picnic or barbecue side dish! You'll find an excuse to make it again and again!
New York Strip Steak with Chimichurri Sauce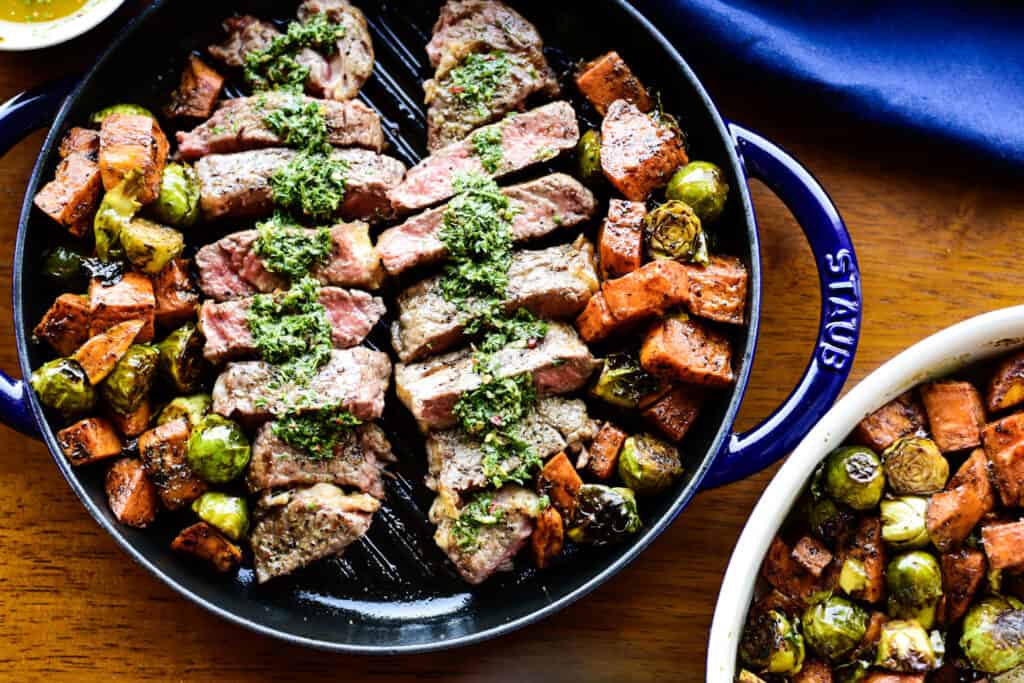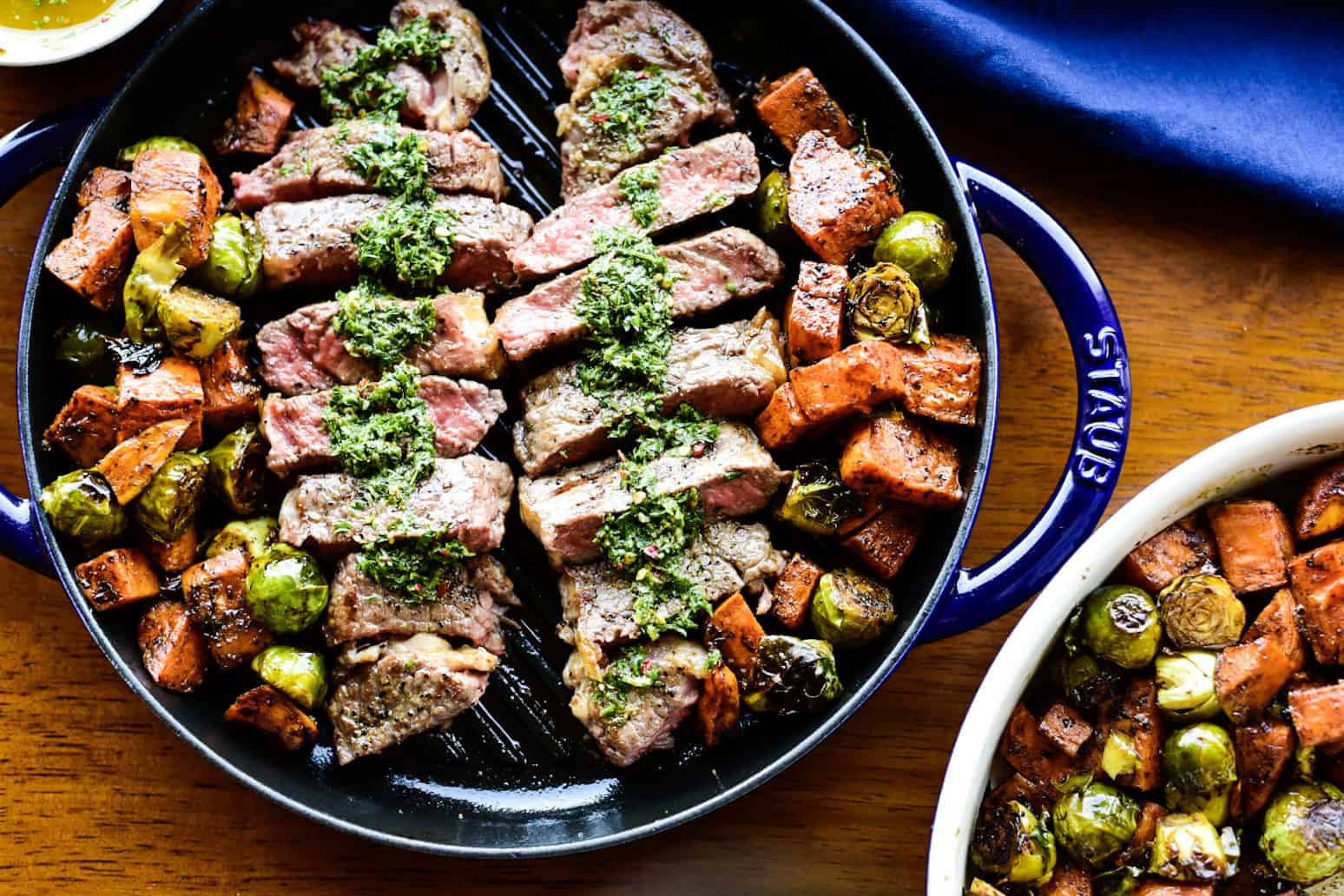 If you're a steak lover, this Strip Loin (New York Strip) Steak with Chimichurri Sauce (from Dude That Cookz) will be the perfect choice for your steak night. Tender, juicy slices of strip loin with a drizzle of homemade chimichurri sauce is the stuff steak nights are made of.
Instant Pot Beef Barbacoa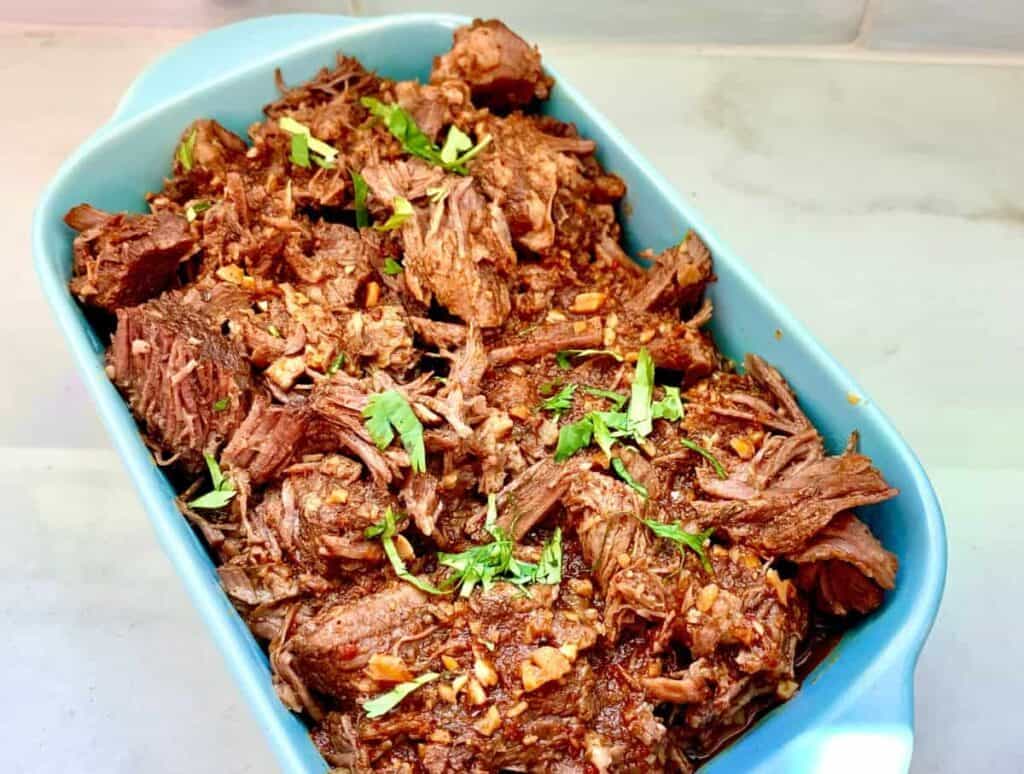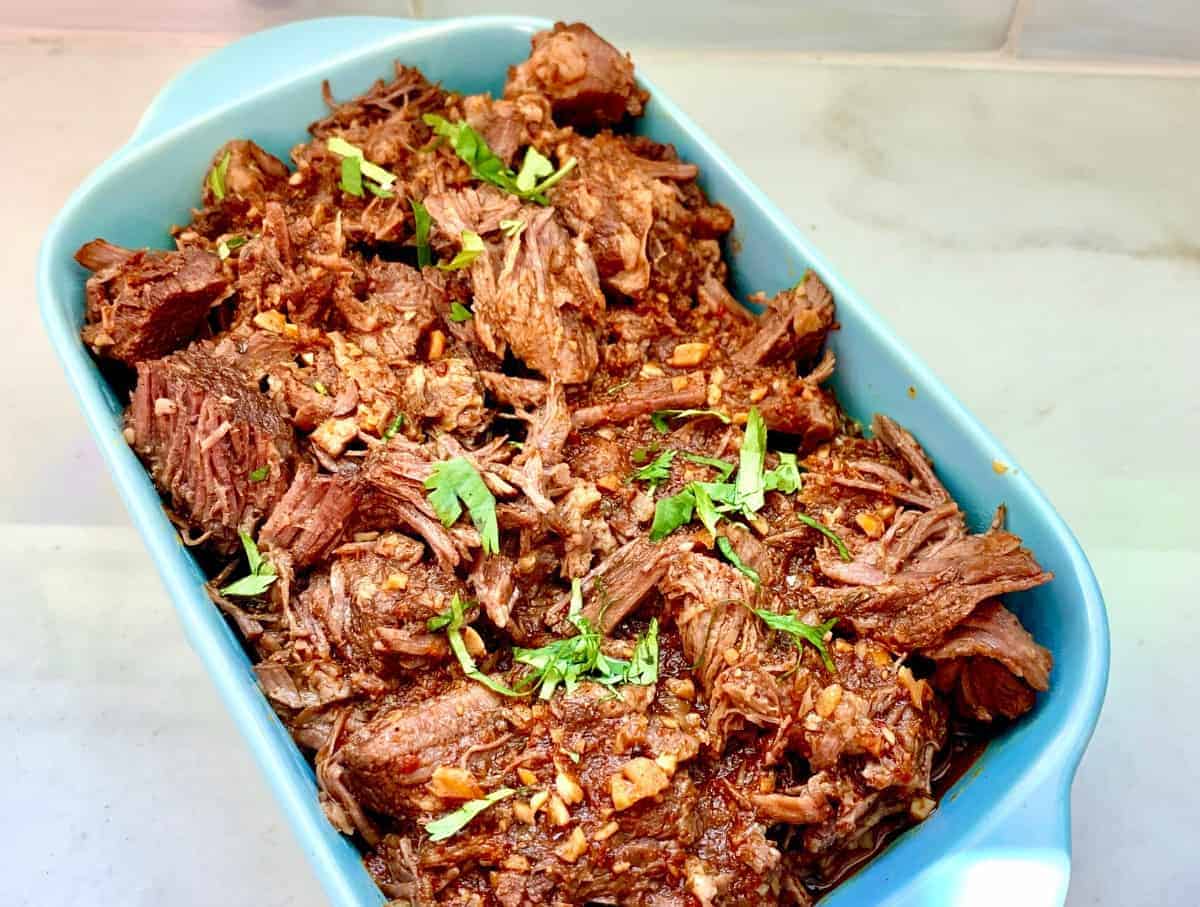 Not only is this the easiest Beef Barbacoa (from Two Sleevers) I've ever made, but it's one of the tastiest as well! Make this deliciously tender barbacoa recipe in a fraction of the time right in your Instant Pot.
Feta and Sun-Dried Tomato Turkey Meatloaf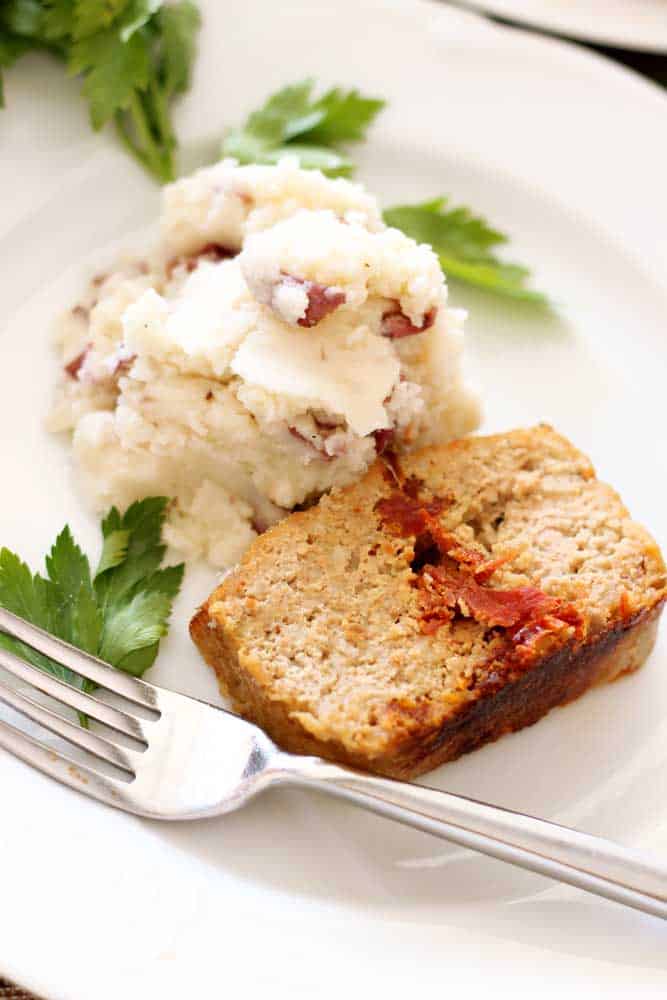 Everyone loves a good meatloaf and this Feta and Sun-Dried Tomato Turkey Meatloaf (from Recipes Worth Repeating) beats any meatloaf I've ever tasted! The sun-dried tomatoes and feta cheese pair perfectly with the Italian flavors in breadcrumbs. This turkey meatloaf recipe is an easy and perfect weeknight meal that everyone will enjoy!
Keto Green Bean Chicken Stir Fry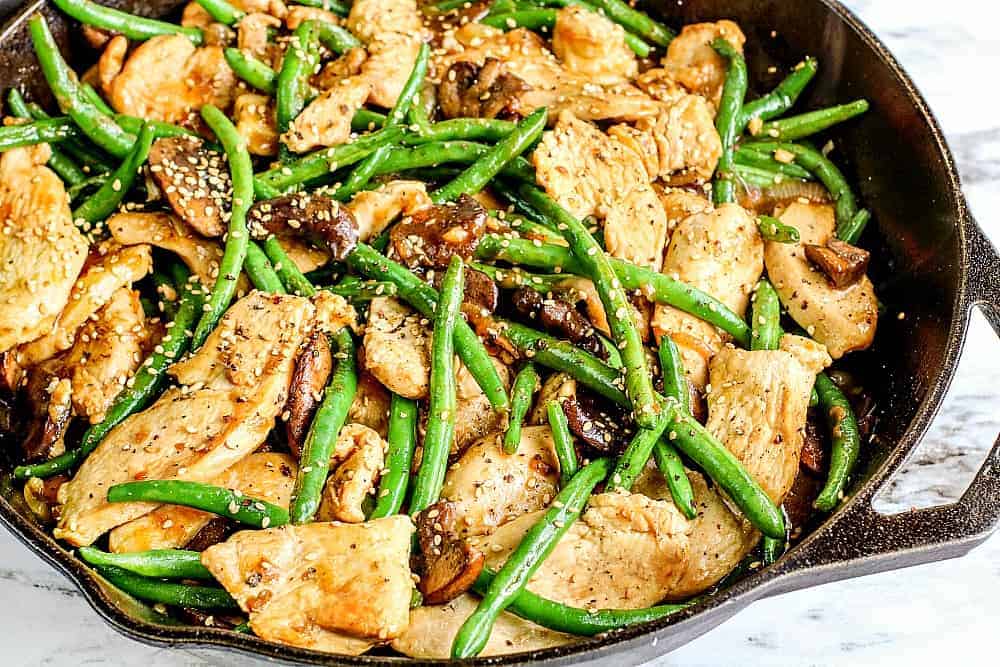 This keto chicken, or Green Bean Chicken Stir Fry recipe (from How To This and That) is a perfect solution for a busy weeknight meal. Nothing beats a fast and flavorful meal, and y chicken and green bean stir fry recipe is definitely that. Packed with protein from the chicken, good fiber and nutrients from the green beans, and tons of flavor. If you are looking for a great stir fry chicken and vegetables recipe, this is a perfect choice.
Best Broiled Lobster Tail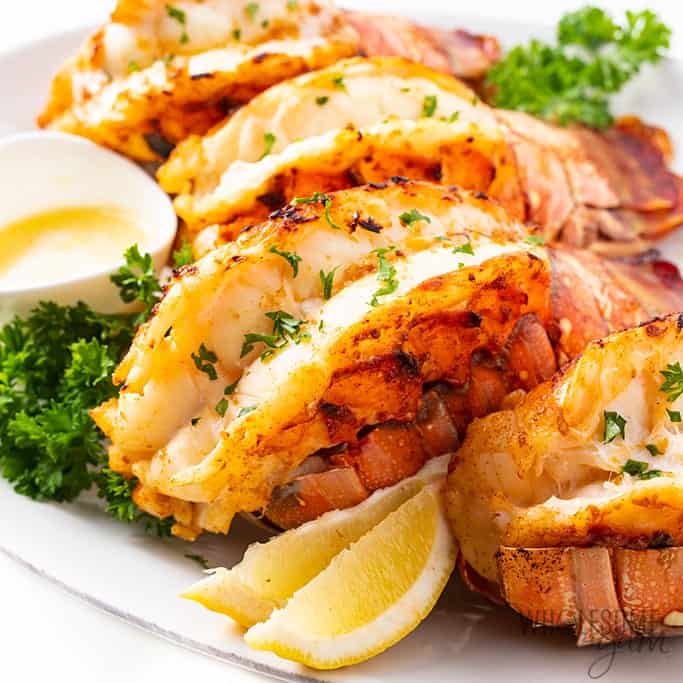 This guide has all you need to know about cooking lobster tails – how to prepare lobster tails (butterfly them), how to cook lobster tails, and the BEST broiled lobster tail recipe (from Wholesome Yum) – all in just 20 minutes!
Roasted Pork Tenderloin with Apples and Root Vegetables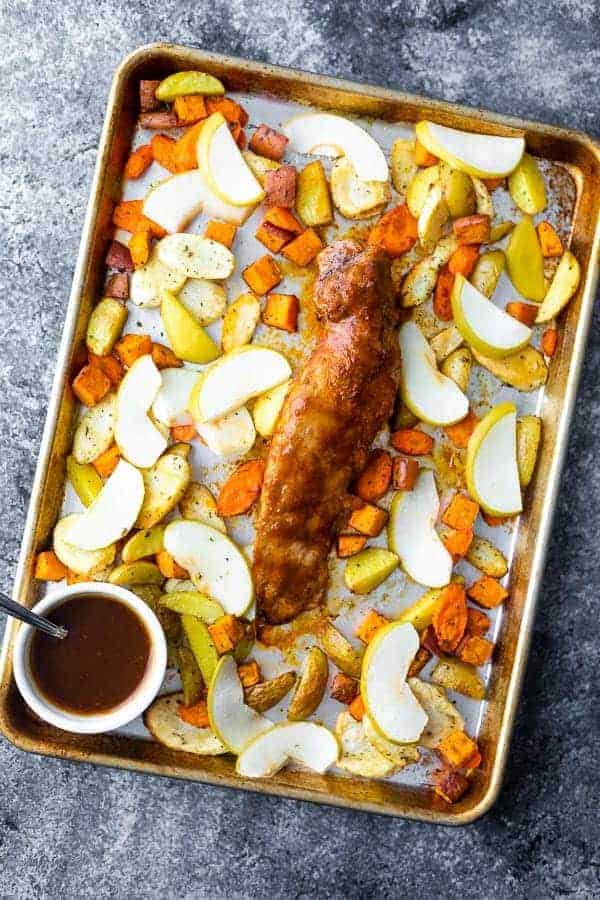 Roasted pork tenderloin (from Sweet Peas and Saffron) is a flavourful and comforting Sunday dinner. With tender apple slices, roasted vegetables, and a sweet applesauce glaze, this pork dinner is perfect for fall.