Fettuccine alfredo is an easy, comforting dinner to make any night of the week. If you find yourself with leftovers, you can reheat and enjoy them again the next day. Read on to learn how to reheat fettuccine alfredo so it can be enjoyed again later.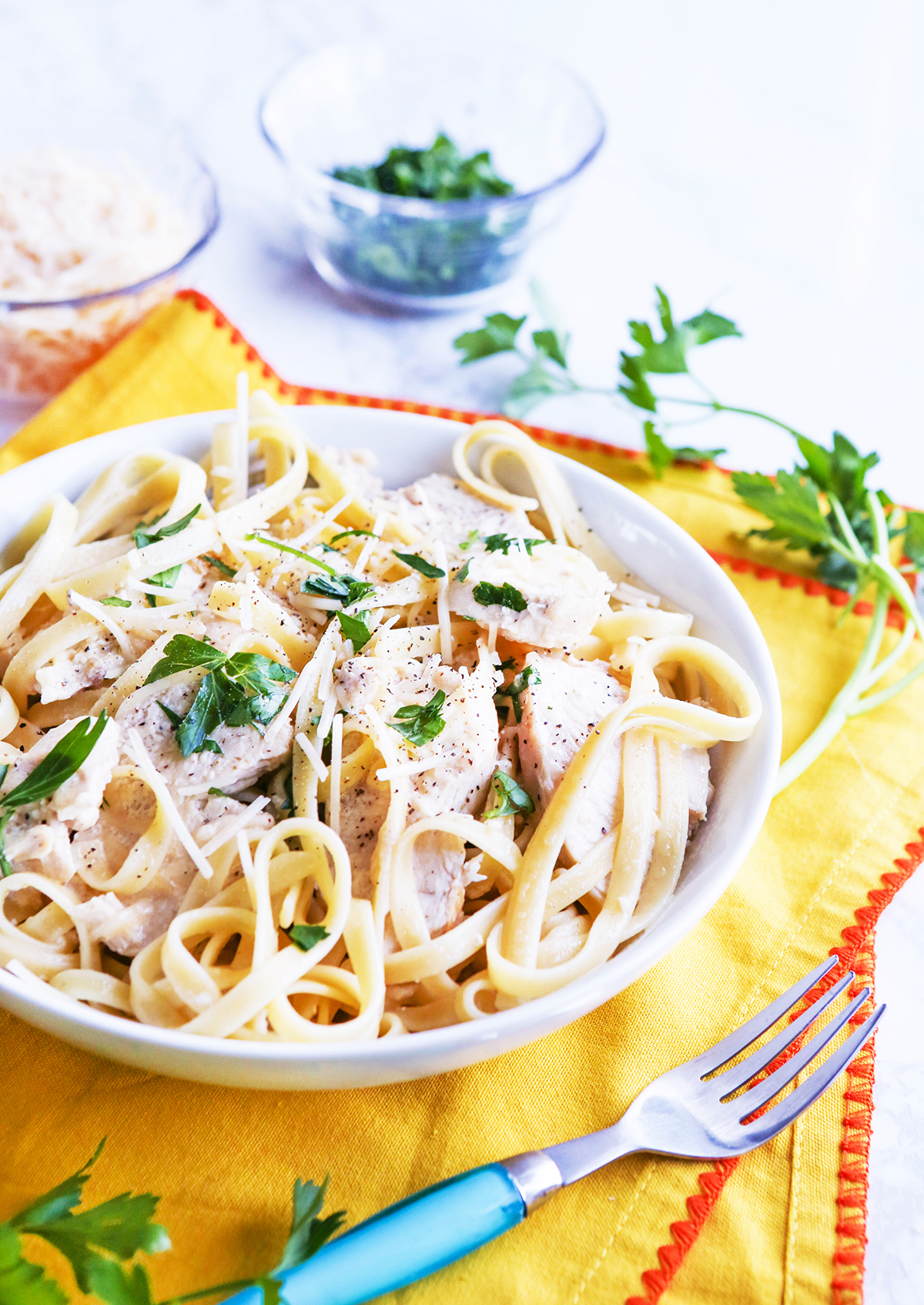 Fresh fettuccine alfredo, just out of the pan or the oven, is a supremely delicious meal the first time around! It is a creamy pasta dish that is hearty, comforting and so delicious. There is nothing quite like a hot meal that has been newly prepared.
If you and your family don't end up finishing the entire batch, I have good news for you! Leftovers can be just as delicious when enjoyed the second time around. Use any of the methods below to revive your plate of food!
Watch This Web Story On Reheating Methods
Three easy ways to reheat your Alfredo are shown here in this quick web story!
Easy Fettuccine Alfredo Recipe
Chicken Alfredo is the perfect dinner recipe for busy nights. Done in 30 minutes and made in a single pan, everyone will love this dish!
Recipe Notes for Fettuccine Alfredo
For a gluten-free meal, replace the pasta with rice or a gluten free pasta.
Replace the milk with heavy whipping cream for a creamier, heartier meal.
Go crazy with black pepper! This dish is meant to be enjoyed with a heavy dose of pepper.
Add the chicken at the end of the recipe to cut 12 minutes off this recipe! If you go this route, you can skip step 1 entirely. Add meat that has been pulled from a Rotisserie chicken toward the end of the recipe instead!
For a slimmer meal, cut the amount of the cheese used in the recipe in half and use skimmed milk.
Great toppings for this dish include shaved Parmesan-Reggiano cheese, grated Parmesan cheese and fresh Italian parsley.
Chicken broth and chicken stock can be used interchangeably, or replaced entirely with vegetable broth.
Cream cheese or sour cream can be added to the sauce when cooking for an extra creamy, tasty comfort food.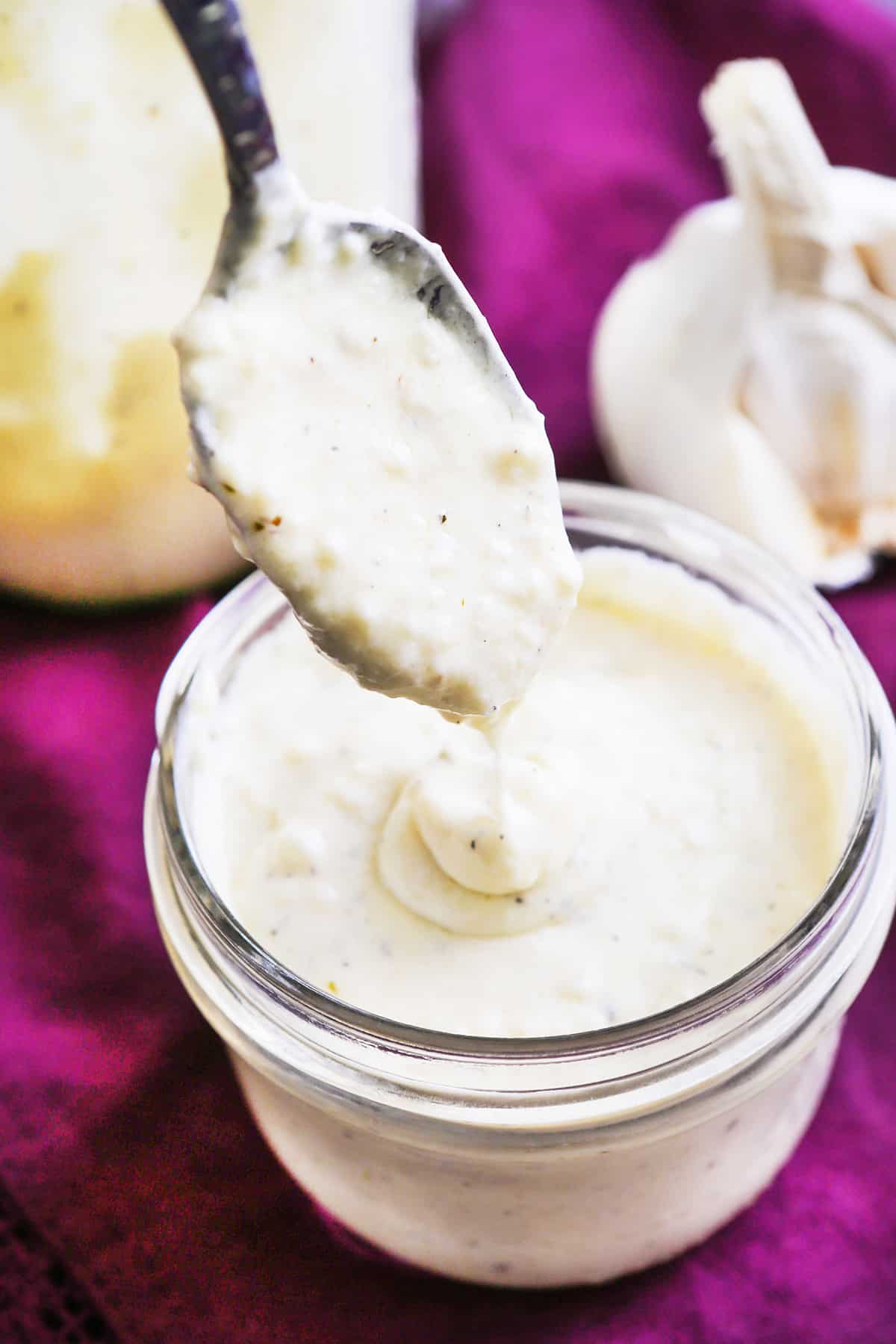 Make Alfredo Sauce at Home
Homemade alfredo sauce is MY FAVORITE. Seriously, if you haven't tried making your own, you must! Don't throw away leftover alfredo sauce! Refrigerate leftover sauce and reheat later in a small saucepan or in the microwave. Pour it over fettuccine noodles or any type of cooked pasta.
How To Make Jarred Alfredo Sauce Better
Planning to serve alfredo sauce but find the jar in your pantry bland? Read on for delicious ideas about how to make jarred alfredo sauce better!
How To Reheat Fettuccine Alfredo – 3 Different Methods!
Bring fettuccine back to life by following one of the below methods for reheating. The reheating process does not need to be overwhelming and can yield great results if you follow one of the methods below.
Whichever method you use, consider squirting a bit of lemon juice into the mixture to give it a burst of freshness! Also, adding a bit of extra flavor may help it come to life a little more quickly. A dash of garlic powder or Italian seasoning can work wonders for flavor.
Read on to discover the best way to reheat fettuccine, given your equipment and time constraints.
Oven
Reheating fettuccine in the oven is the most effective method for reviving it within a few days of preparing it. Transfer it to an oven-safe baking dish in a single layer. Pour 2 tablespoons of either milk or water over top and stir slightly. Cover tightly with foil to keep moisture from escaping.
Bake at 350 degrees F for 10 minutes and give it a good stir. Secure aluminum foil again and bake for an additional 5 minutes or until warmed through.
Microwave
If you less time to spare and need to get fettuccine leftovers in your belly asap, I totally understand! It's hard to resist. In this situation, an easy way to reheat it is in your microwave oven.
Transfer a single serving to a microwave-safe bowl or plate. Add a little milk or water (no more than 2 Tbsp) to the dish and stir. Cover and cook in one-minute intervals, stirring after each.
Do not exceed cooking for more than 2 minutes or the pasta may become hard and dry. Once it is heated through, stir and enjoy immediately!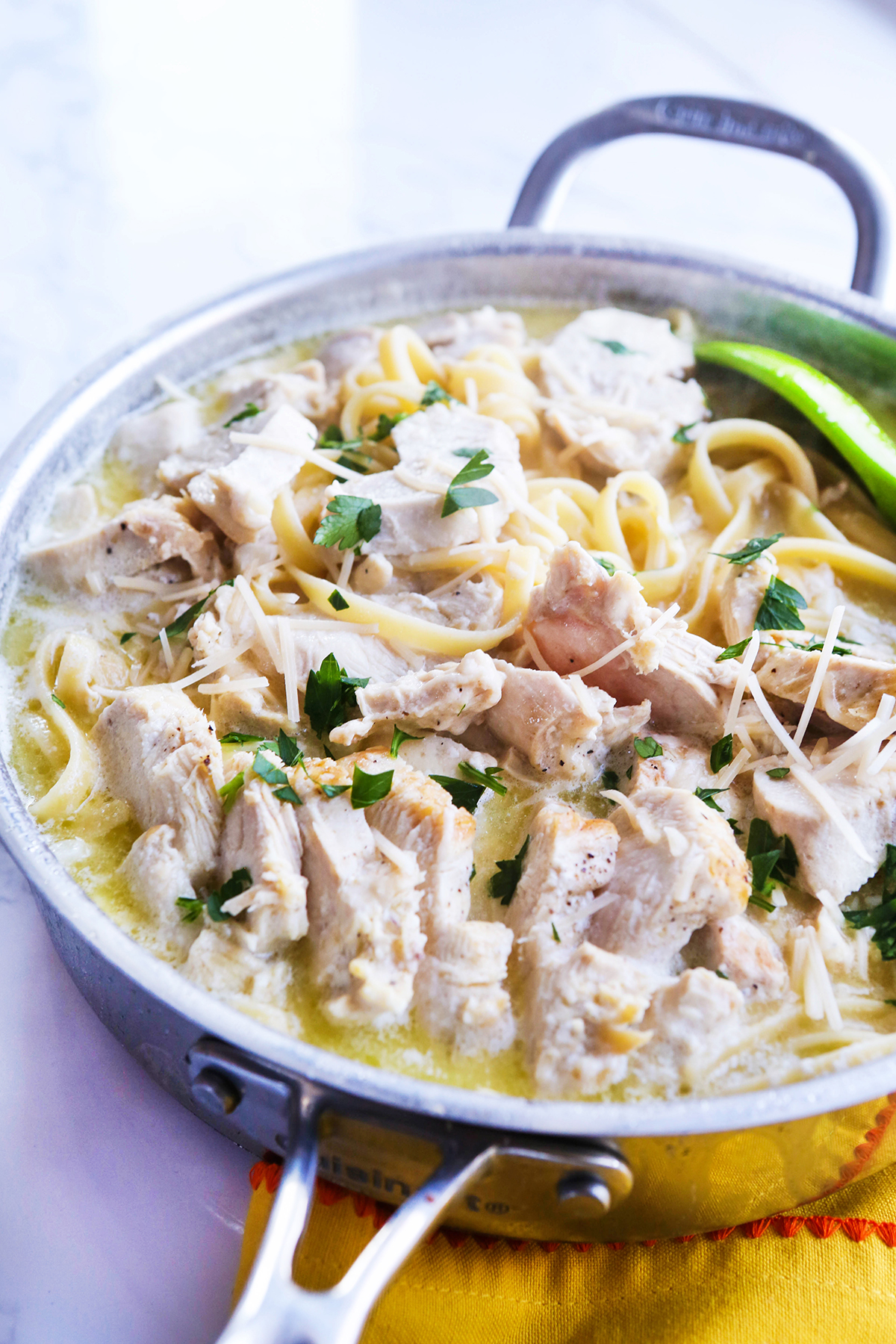 Stove Top
Another good way to reheat this comforting meal is on your stove top. This method will also yield excellent results!
Heat one tablespoon of butter over medium heat in a large skillet. Add the mixture to the skillet and turn to medium-high heat. Let it cook in the butter for just a couple minutes.
Allow the liquid to come to a boil, then immediately decrease the temp to medium-low heat. Allow it to cook for just a couple of minutes, or until you have reached the desired temperature. Serve immediately!
FAQ About Fettuccine Alfredo
Can fettuccine alfredo be frozen?
Fettuccine alfredo can be frozen in order to extend its shelf life. Transfer to an airtight container and store in the freezer for up to 4 months.
Is fettuccine alfredo Italian?
Fettuccine alfredo was actually born in Rome, Italy. It was not nearly as popular in Italy as it is in the United States, however.
How to make fettuccine alfredo without heavy cream?
Milk or any milk replacement can be substituted for heavy cream in fettuccine alfredo.
More Delicious Pasta Dishes To Enjoy!