Who doesn't love a good bloody mary?! They are perfect when served for happy hour or brunch! If you're hosting guests and you're not sure what goes well with this tomato-based drink, read on for some great ideas about what to serve with bloody marys!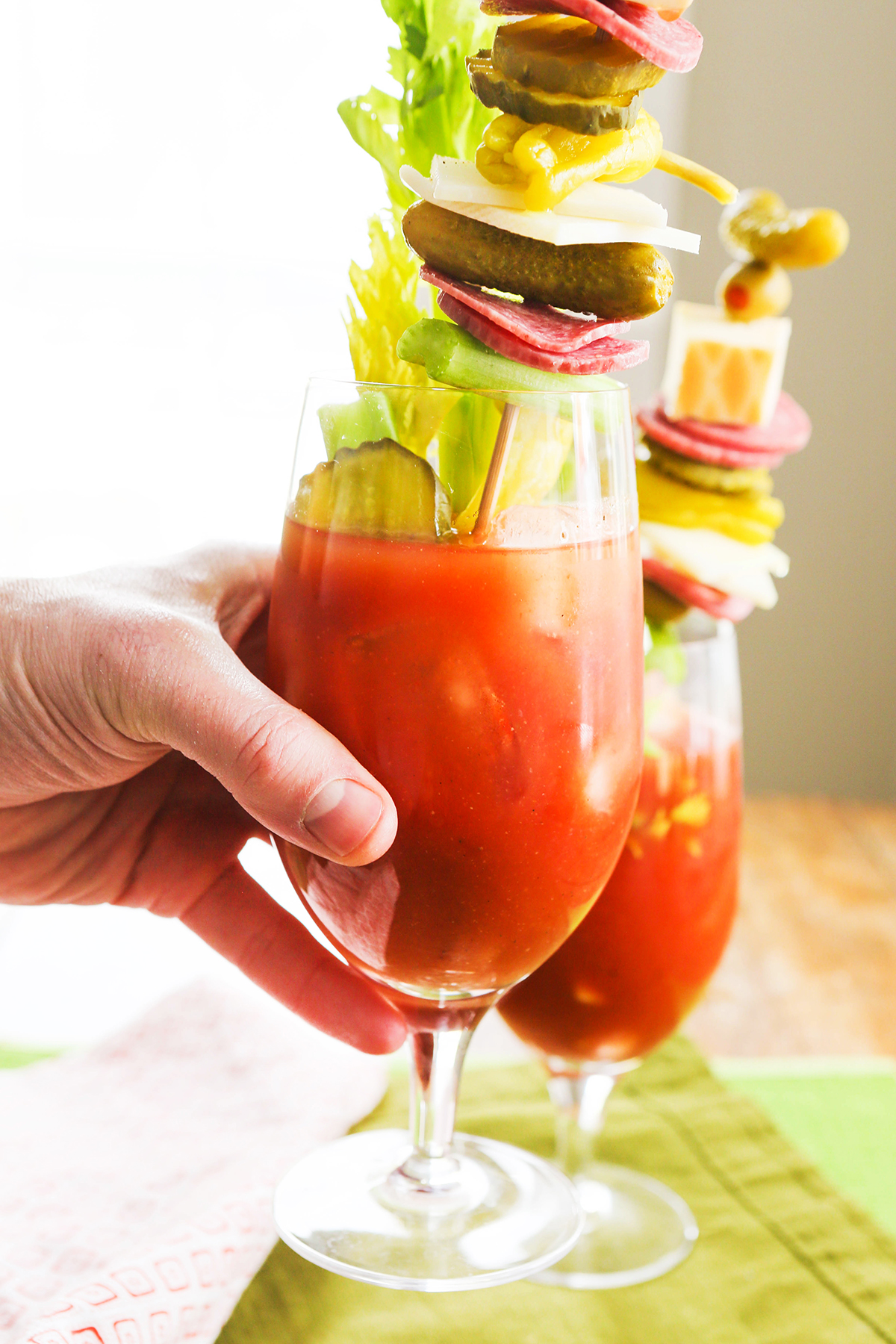 Bloody marys are a famous brunch cocktail, creating smiles all over the U.S. What other drink comes with snacks included?! Plus, they are delicious and savory and sometimes spicy.
When hosting guests for breakfast, brunch or happy hour, it is so delicious and fun to throw a bloody mary bar (or just single serving bloodys!) into the mix. The best part is that they make everyone smile!
But what types of food accompany this tomato-based drink? Read on for some great ideas about what to serve with bloody marys!
FAQ About Bloody Marys
Can bloody mary mix go bad?
Unopened bloody mary mix will stay fresh for up to 18 months when stored at room temperature. If it has a sour smell or unusual color, it should be discarded.
Are bloody marys healthy?
Bloody marys contain vodka and a good amount of sodium, not classifying it as a "healthy" beverage. The tomato juice base, however, contributes some vitamins and nutrients.
Are bloody marys good for hangovers?
A virgin bloody mary is a great hangover cure, with the vitamins hiding inside the tomato juice. Definitely leave the vodka out of the equation!
Are bloody marys keto?
Bloody marys should not be consumed on a keto because they are typically a high-carb beverage.
When to drink bloody marys?
In the U.S., bloody marys are typically consumed in the morning or early afternoon to accompany breakfast or brunch. They can also be a popular happy hour drink.
The Ultimate Bloody Mary Recipe
This irresistible spicy bloody mary is extremely easy to make and will make your taste buds sing! Throw a celery stick into the glass along with other condiments of your choice just before serving. This is the perfect bloody mary for brunch, game day or happy hour!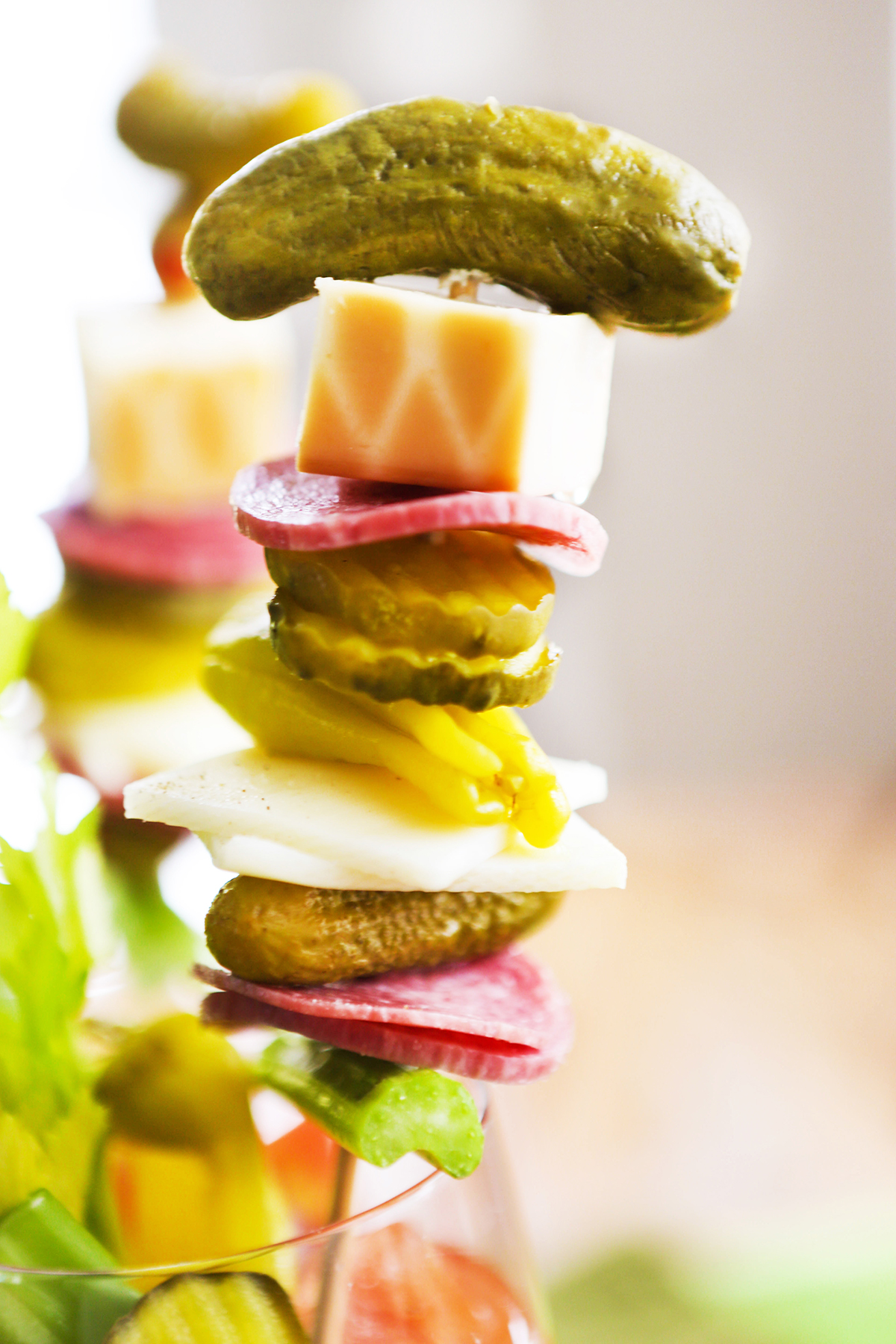 Notes: Make the Best Bloody!
Condiment options: celery stalks, chunks of salami, olives of any variety, chunks of different types of cheese, celery, pickle spears or chips, pepperoni, cherry tomatoes, cucumber slices, bacon, banana peppers, pickled asparagus, lime wedge, green beans.
Coating the rim of the glass with kosher salt, celery salt or black pepper before serving is a great, tasty way to dress up this drink!
The fresh lemon juice is a touch we added to this recipe fairly recently. In our opinion, this small addition sends the drink into a whole new realm of greatness! Don't skip out on this ingredient.
Create your own bloody mary bar and lay out ALL the options so people can add condiments and foods of their liking!
Tomato juice and Clamato juice can be used interchangeably. Or select a good bloody mary mix to make it easier (these often include spices!).
A few shakes of Worcestershire sauce and a splash of olive brine or dill pickle juice will totally transform this drink!
Line the rim of your glass with a lime or lemon wedge. A little lime juice squirted in just before drinking is super yummy.
Serve with a small beer chaser for beer lovers!
For a spicy beverage, add hot sauce, garlic powder, chili powder, sriracha or cayenne pepper.
What To Serve With Bloody Marys
Breakfast pizza
Breakfast burritos
Bagels with cream cheese
Egg scramble or casserole
Hot dips such as queso or cheese dip
Cold dips such as hummus or guacamole
Charcuterie board
Cheddar cheese chunks
Dill pickles
Green olives, black olives or kalamata olives
Vegetable tray with onion dip
Finger foods such as pickles, olives or salami
Meatballs
Tacos
Steak bites and salmon, crab legs, shrimp or scallops (surf and turf!)
Mozzarella sticks
Cheese curds
Instant Pot Breakfast Burritos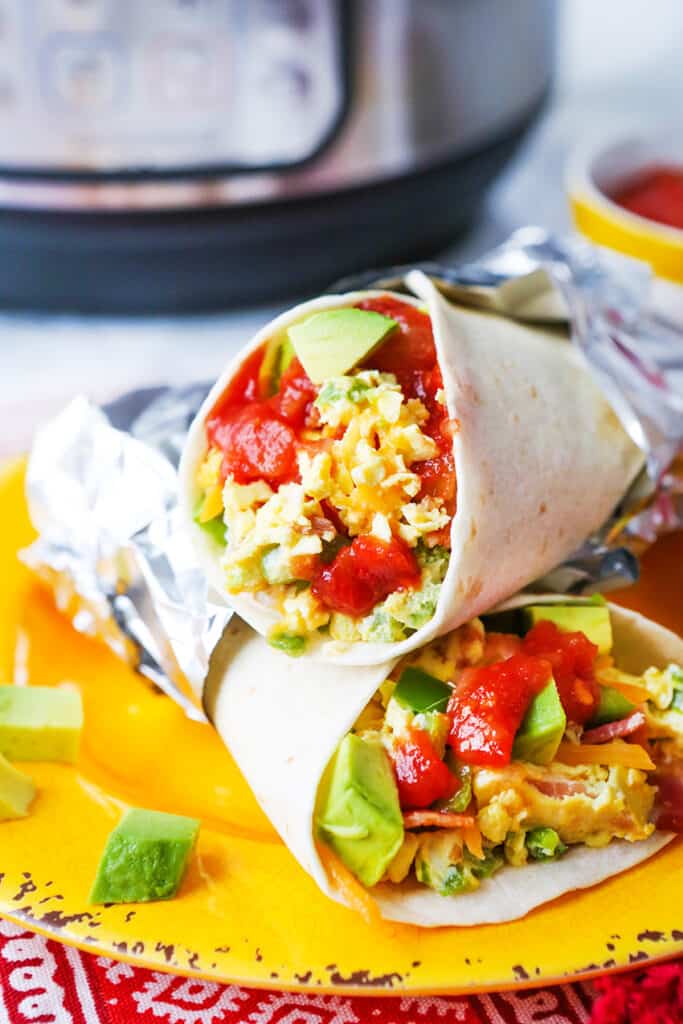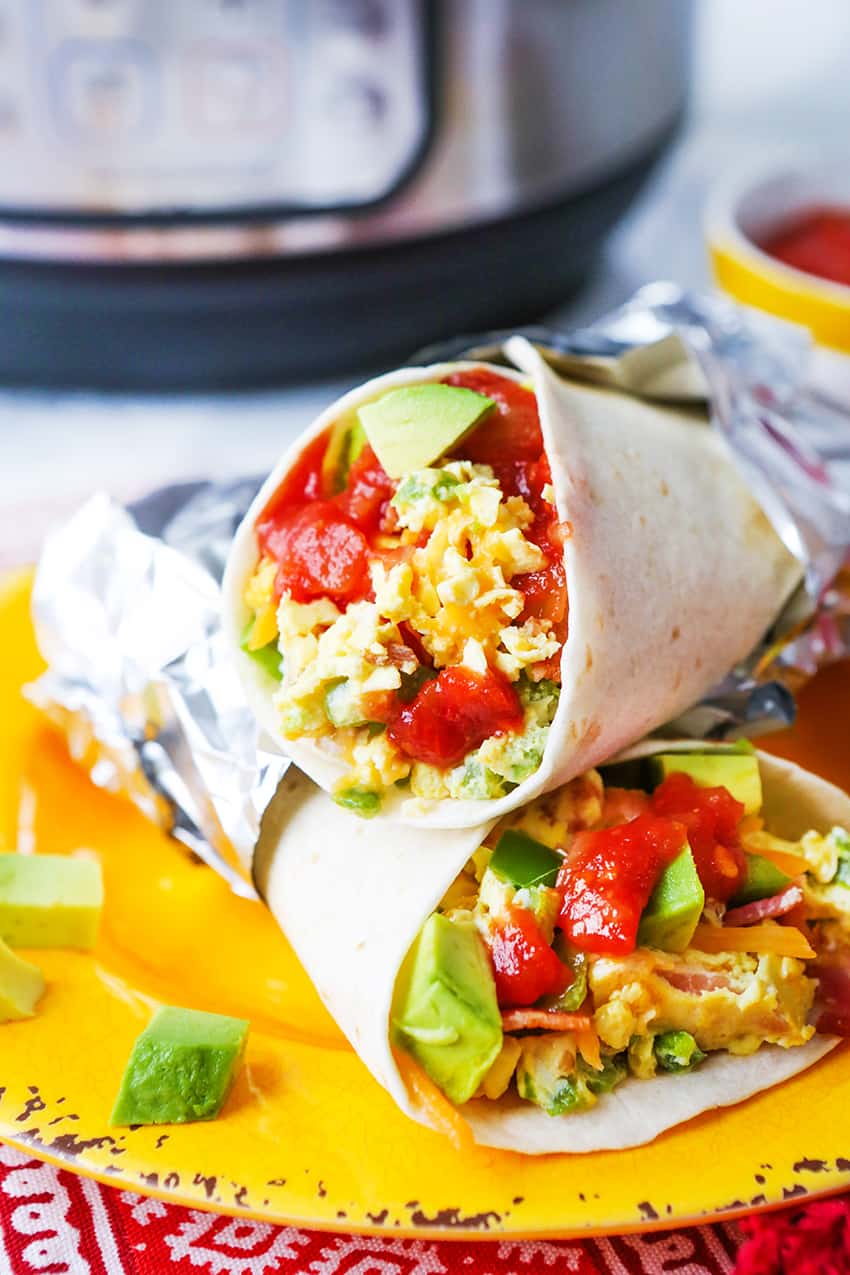 Instant Pot Breakfast Burritos are the perfect easy breakfast for busy mornings or for overnight guests. Experiment with using a variety of ingredients to add to the eggs for a unique flavor experience every time.
No Yeast Bagels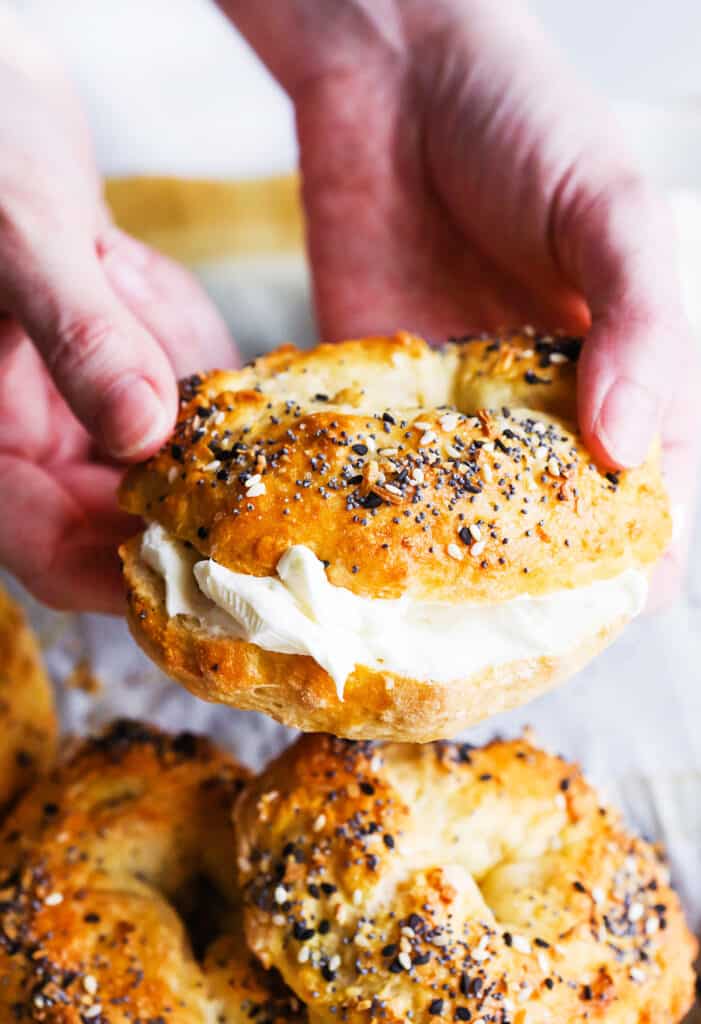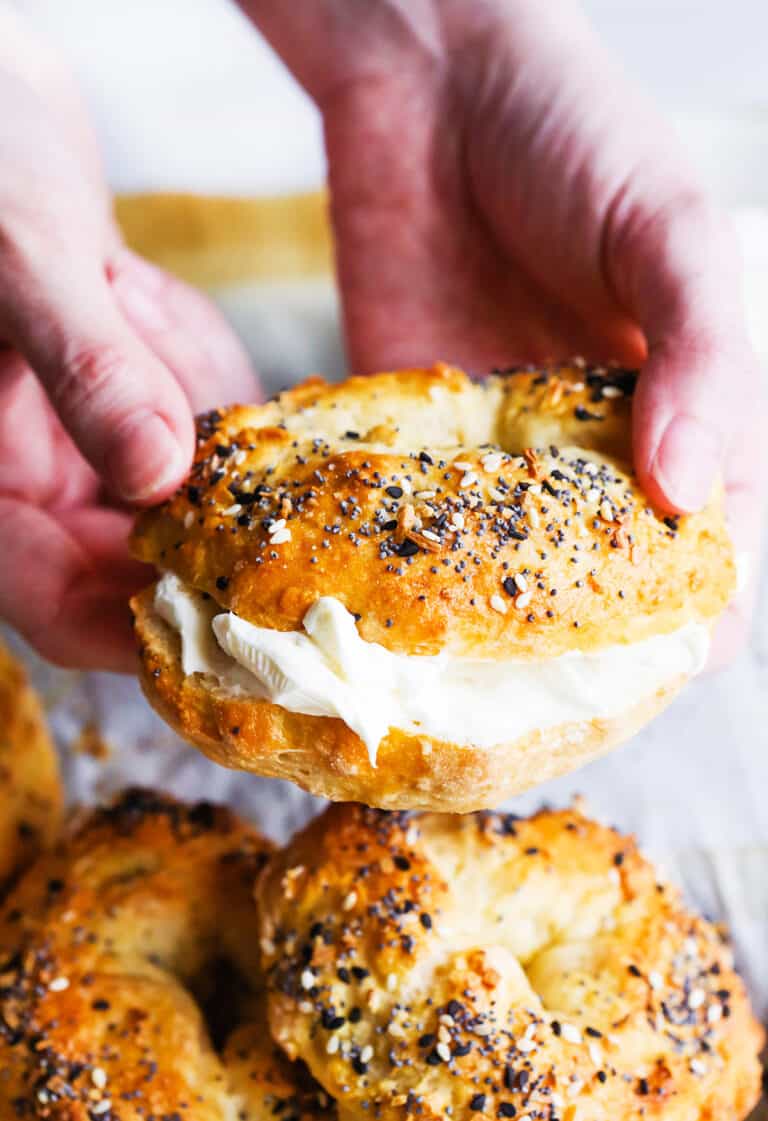 How to make homemade bagels using only 5 ingredients and in 20 minutes from start to finish! NO YEAST or rising or waiting required. These easy bagels are soft, flavorful and taste great with savory or sweet toppings.
Air Fryer Salmon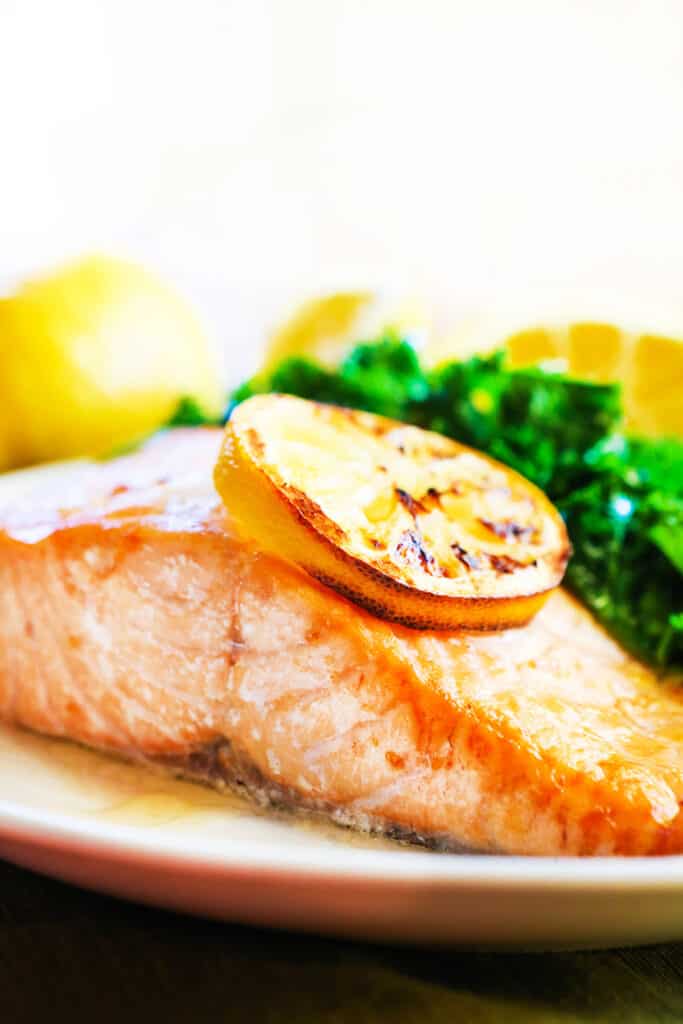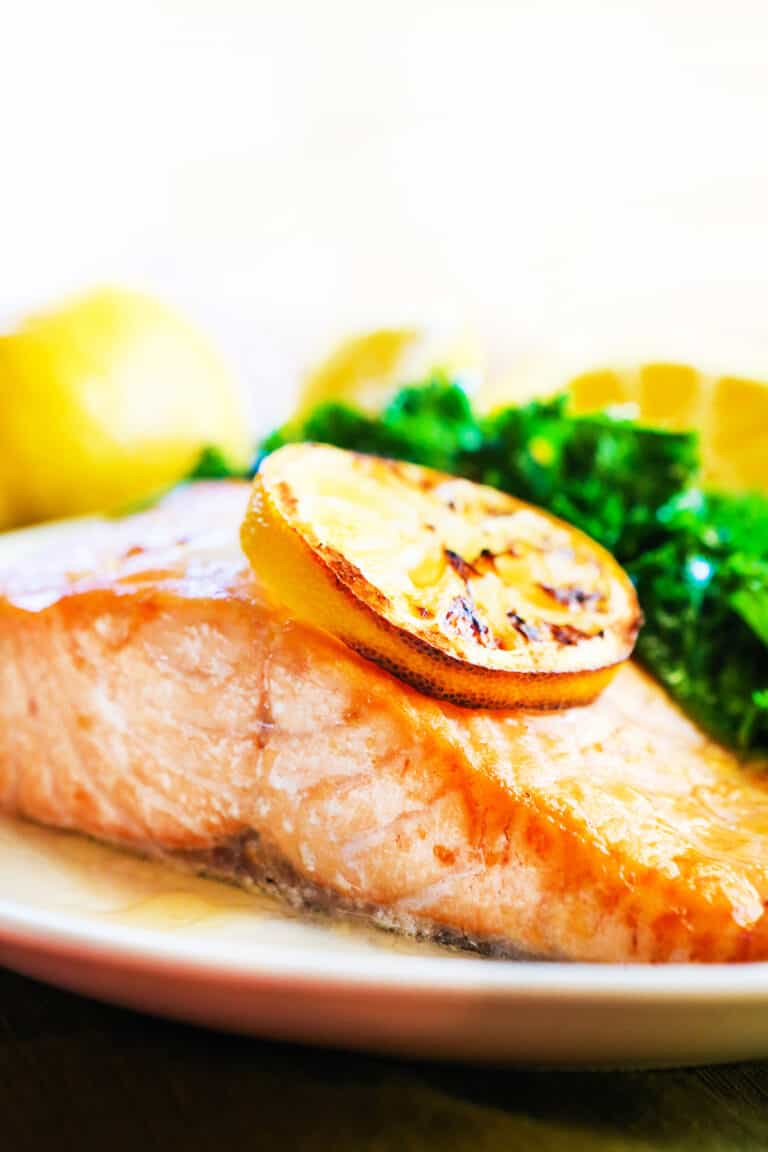 Introducing the most perfectly cooked and easy-to-prepare salmon you will ever eat. Dinner is on the table in less than 30 minutes!
Healthy Breakfast Pizza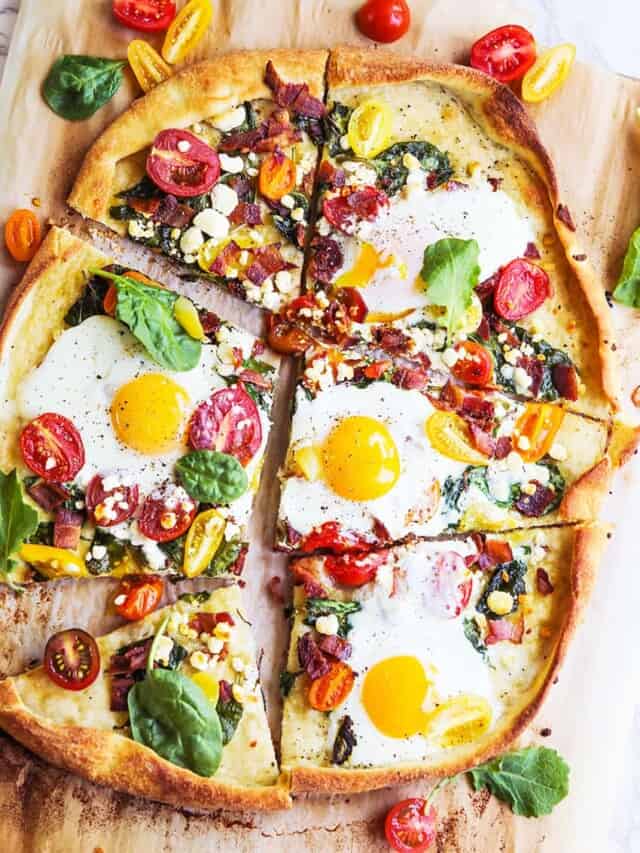 Enjoy breakfast in pizza form in just 20 minutes! Eggs, bacon, spinach and goat cheese are supremely delicious atop this healthy breakfast pizza recipe. This is a super fun way to start your day!
Hot Cheese Dip with Ham and Bacon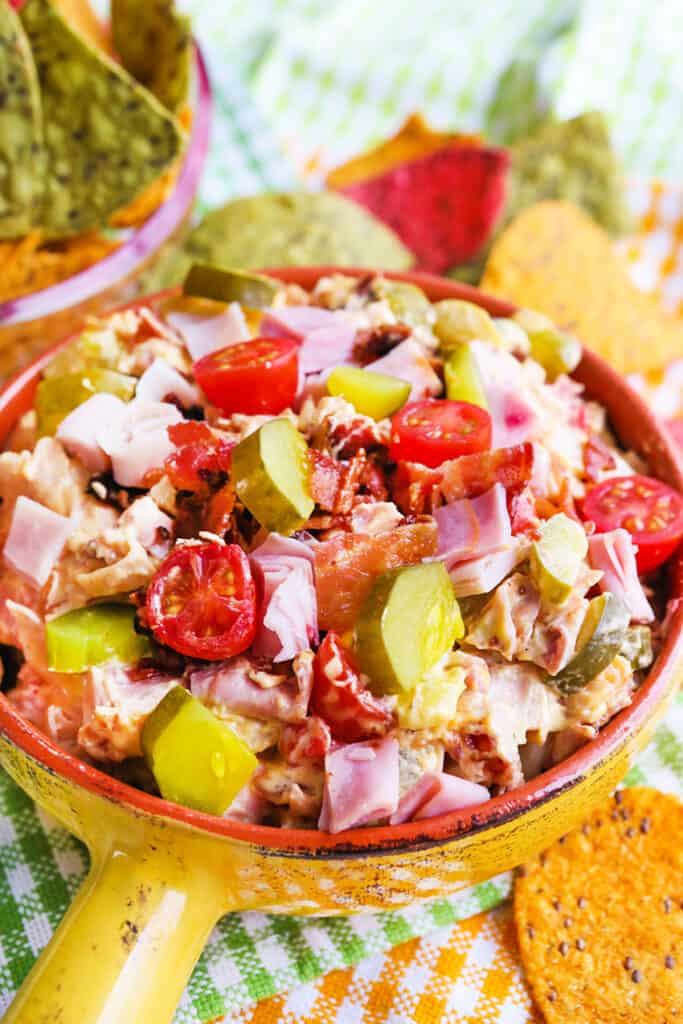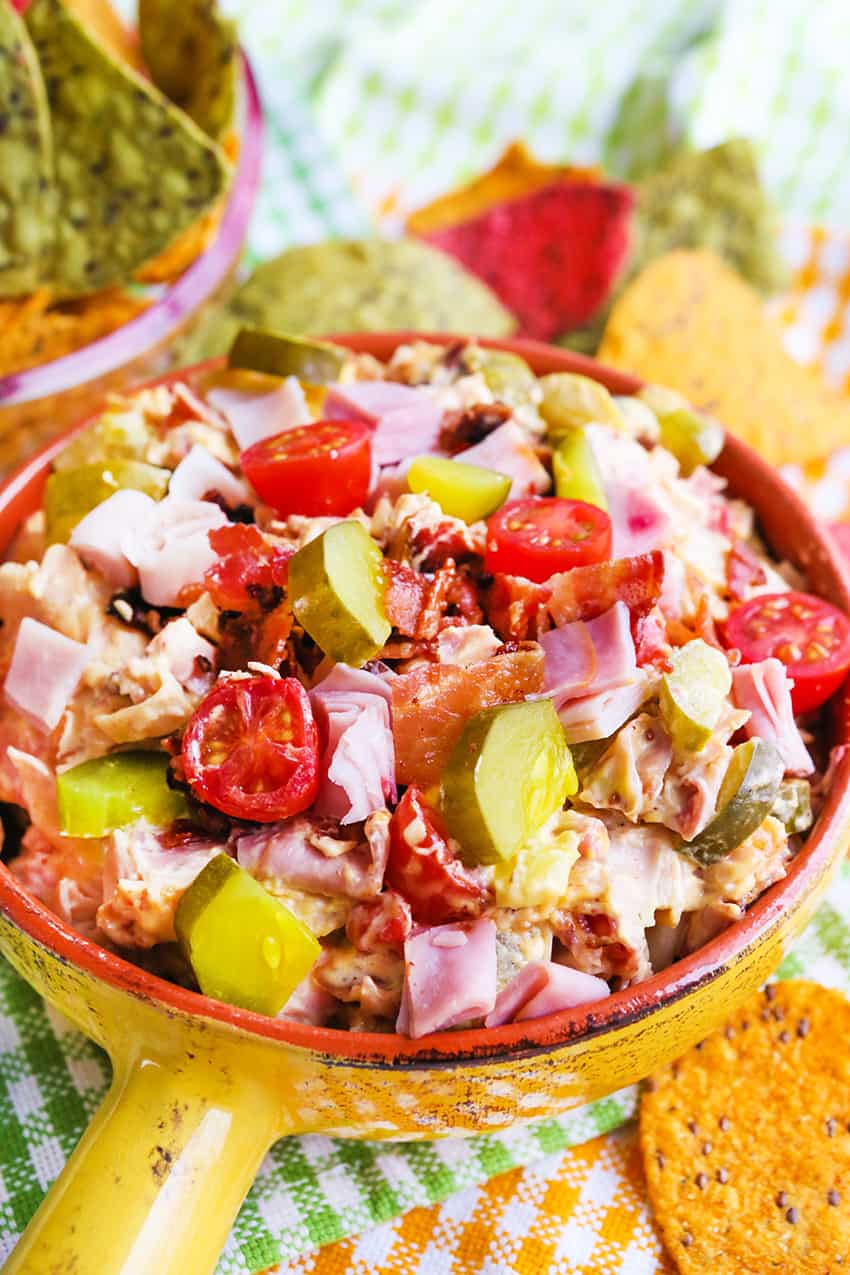 This irresistible hot cheese dip is a great party food or weekend appetizer/snack. Let your slow cooker make this delicious recipe for you!
Easy Crockpot Meatballs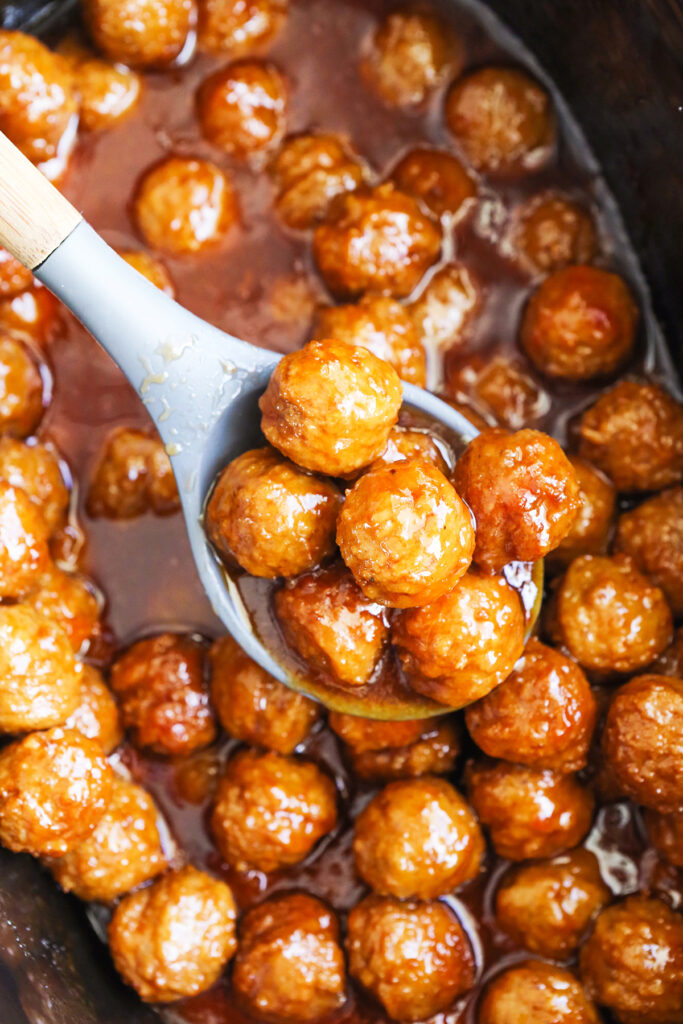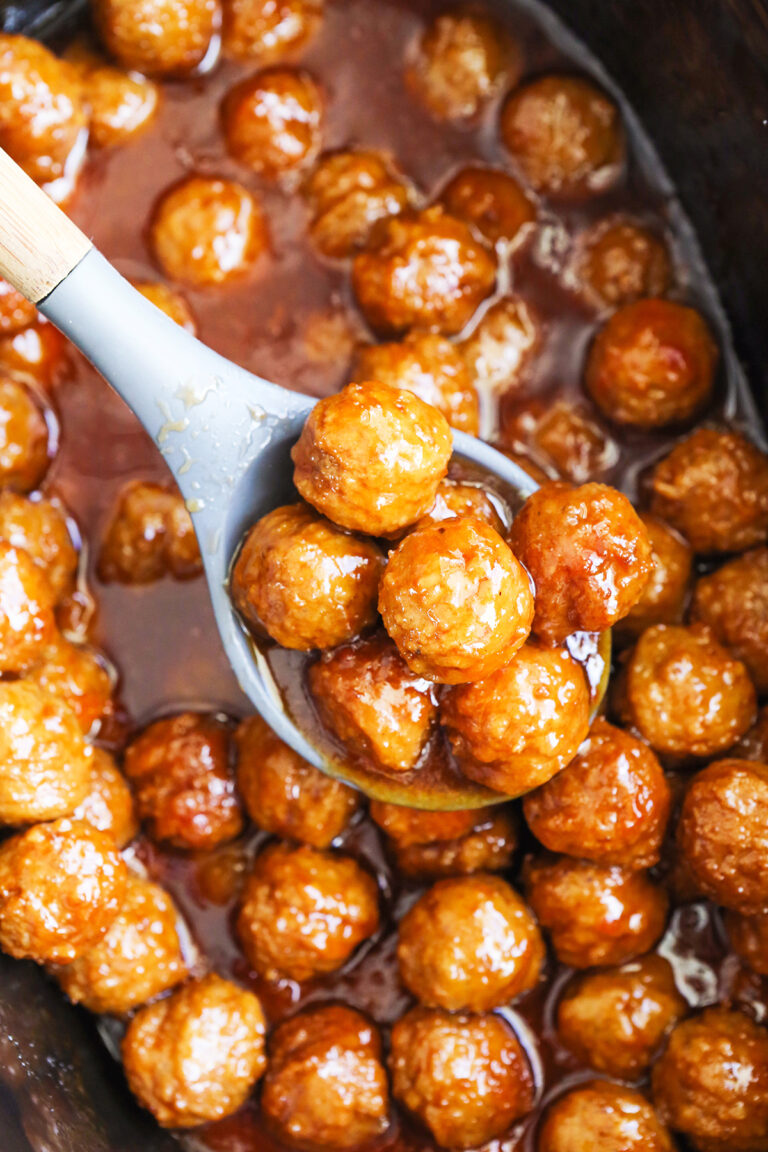 Crockpot Meatballs require only a few ingredients with only a few minutes of prep. They are SO EASY to make, totally packed with delicious flavor and great for game-day parties or holidays. Let your slow cooker do all of the work for you!
Pickle Rollups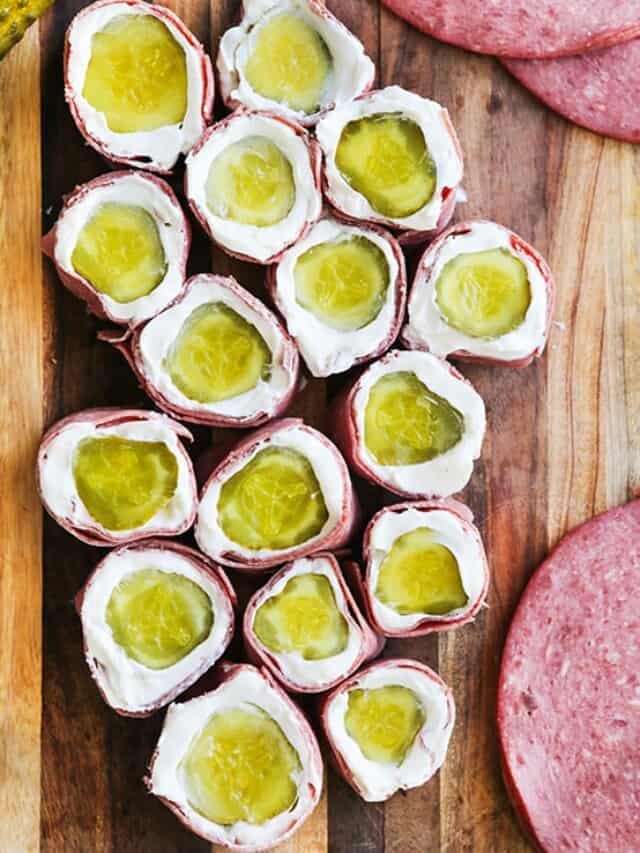 Pickle Rollups are most perfect appetizer for any type of gathering! Only THREE ingredients, ten minutes of your time and guests will be raving! These pop in your mouth so easily and will be gone in no time.
Crab Dip with Cream Cheese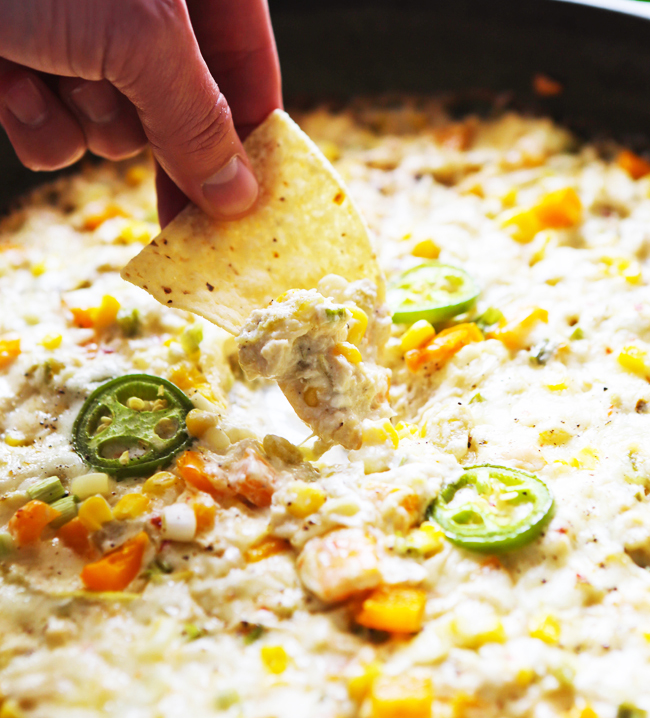 Crab Dip with Cream Cheese is the perfect appetizer for any party. Make it as mild or as spicy as you'd like!
Mozzarella Sticks in the Air Fryer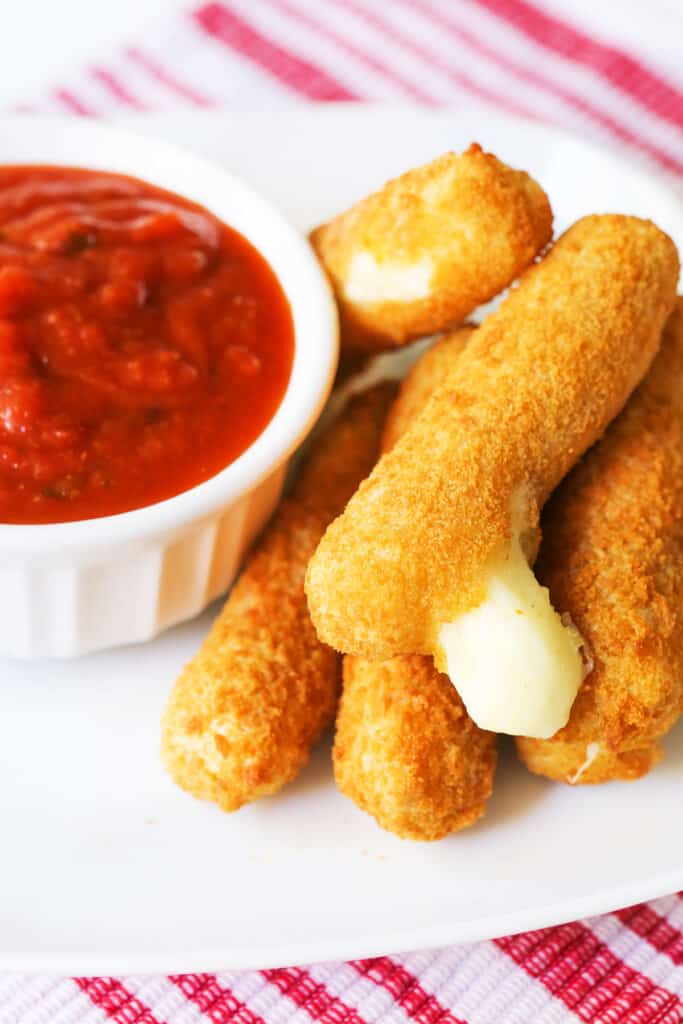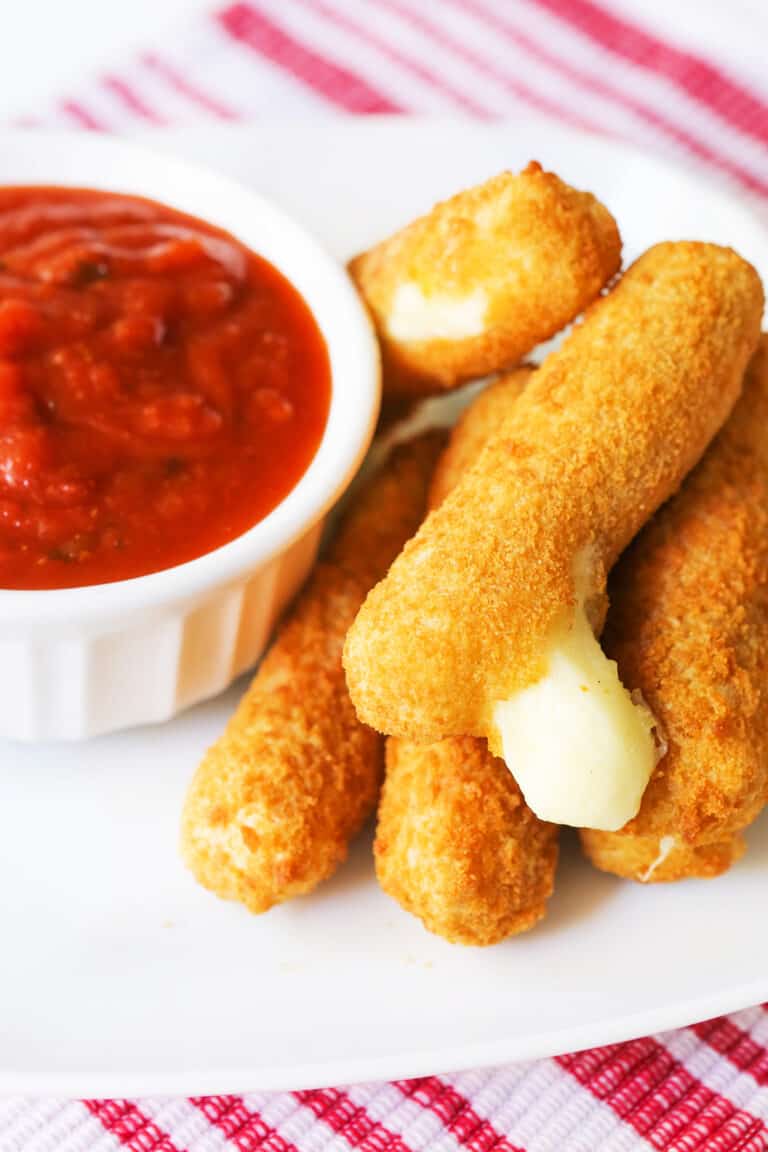 Learn how to make this frozen mozzarella sticks in air fryer recipe in just a few minutes! Straight from the freezer to your air fryer, this is the easiest way to get this cheesy easy snack into your tummy.
Instant Pot Breakfast Potatoes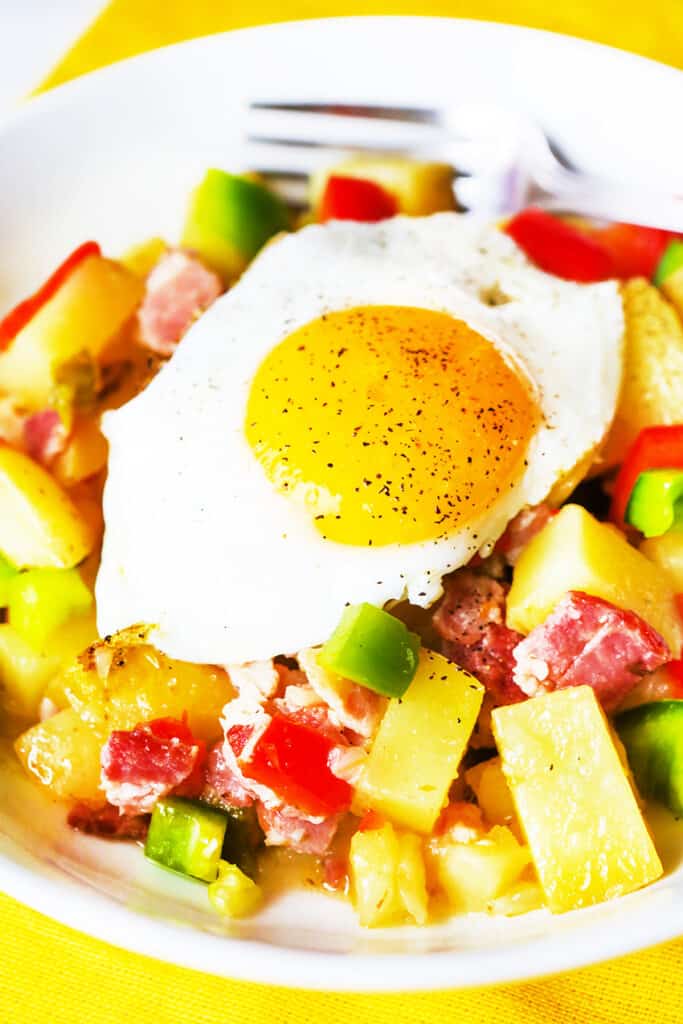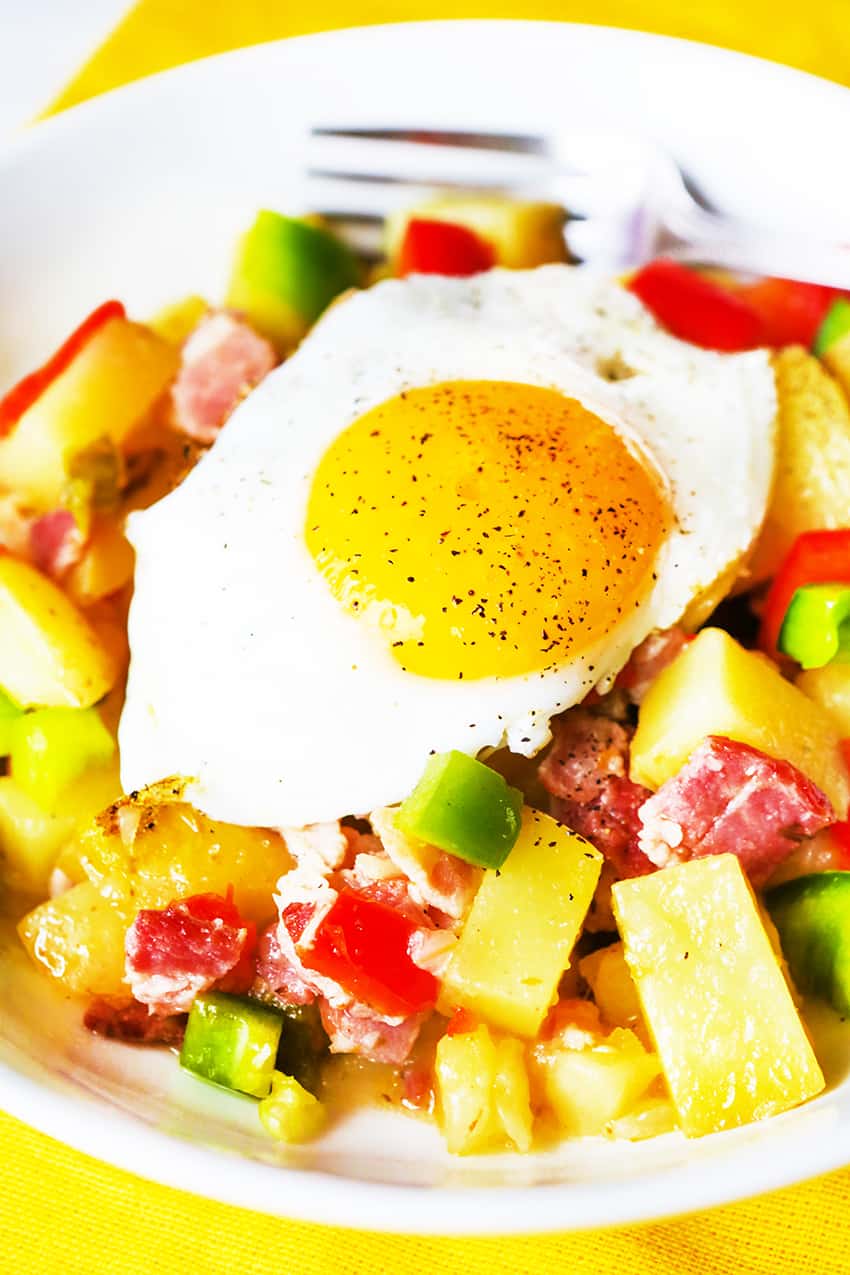 Make a batch of delicious Instant Pot Breakfast Potatoes. Perfectly cooked potatoes swim in bacon, peppers and onions. Top a pile of these savory potatoes with a fried egg and a drizzle of hot sauce for the perfect, filling meal.
Five Guys Burger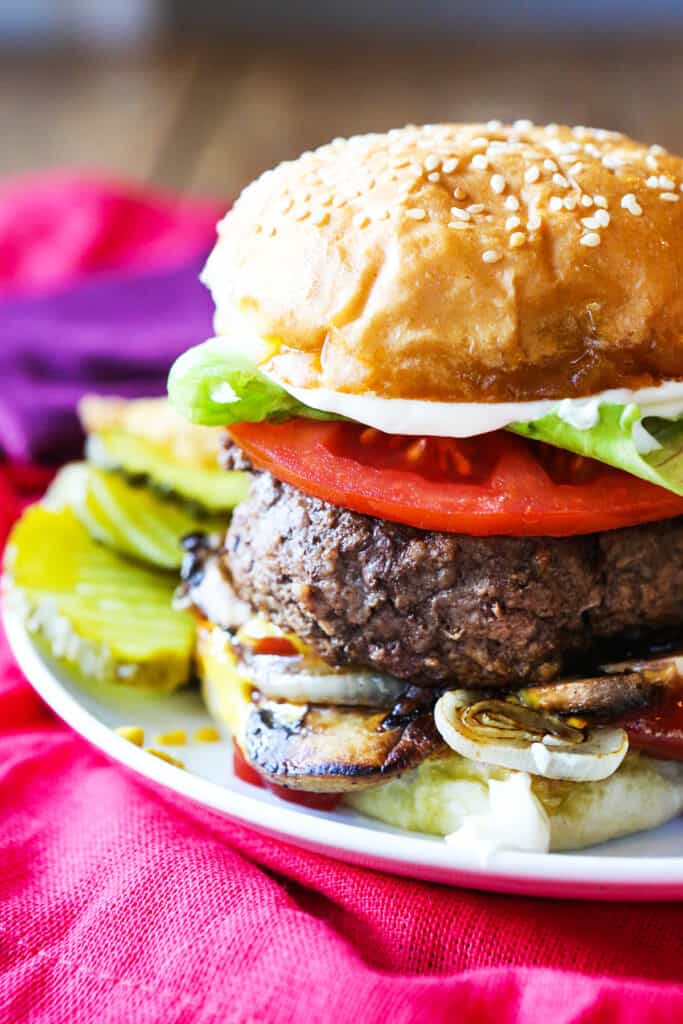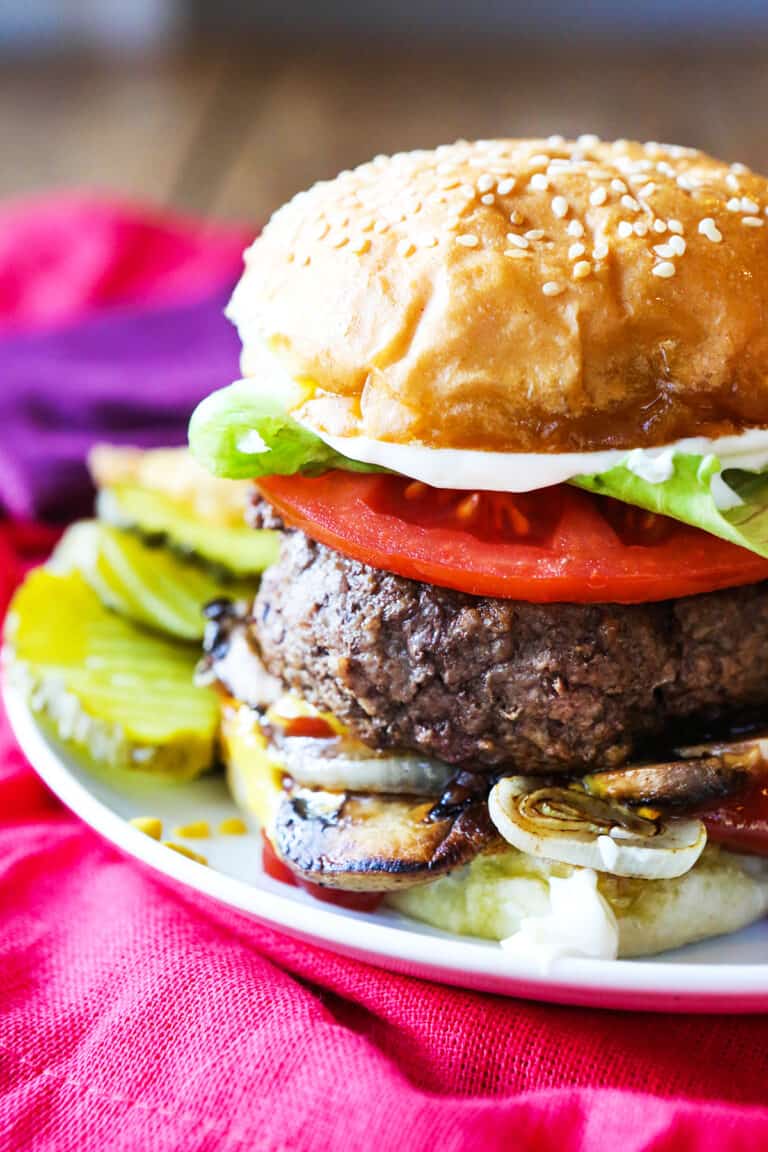 Enjoy the famous Five Guys burger recipe in the comfort of your own home in just 20 minutes. This copycat recipe is the real thing and requires just a few simple ingredients.
Breakfast Casserole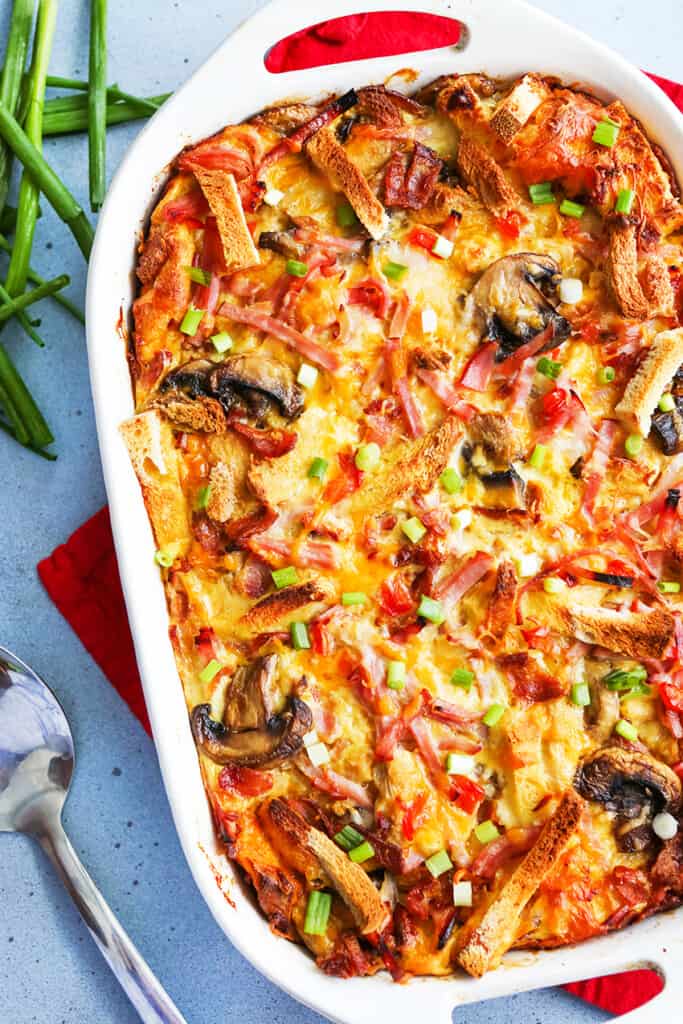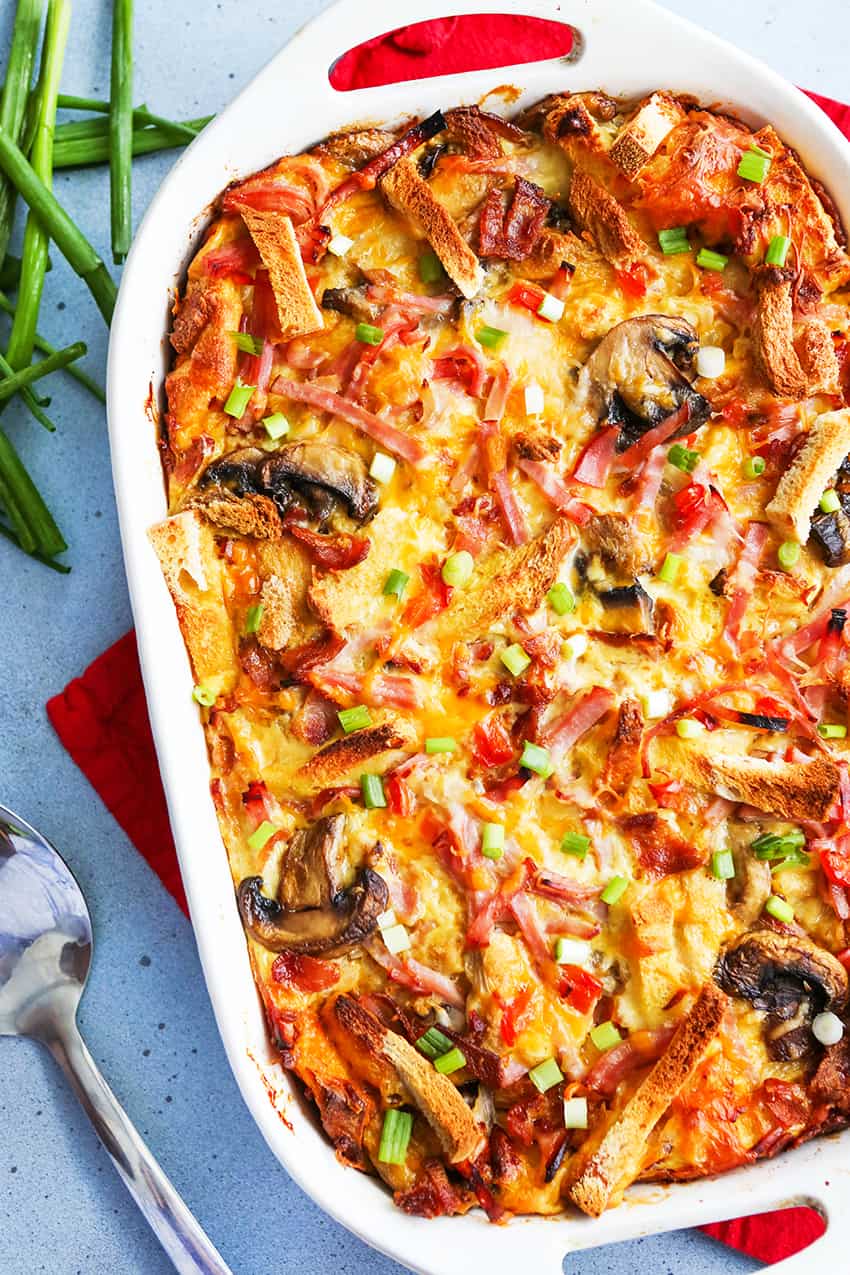 Prep Breakfast Casserole the night before for an easy breakfast. Great for feeding the family on Christmas or any time of the year!
Spinach Hummus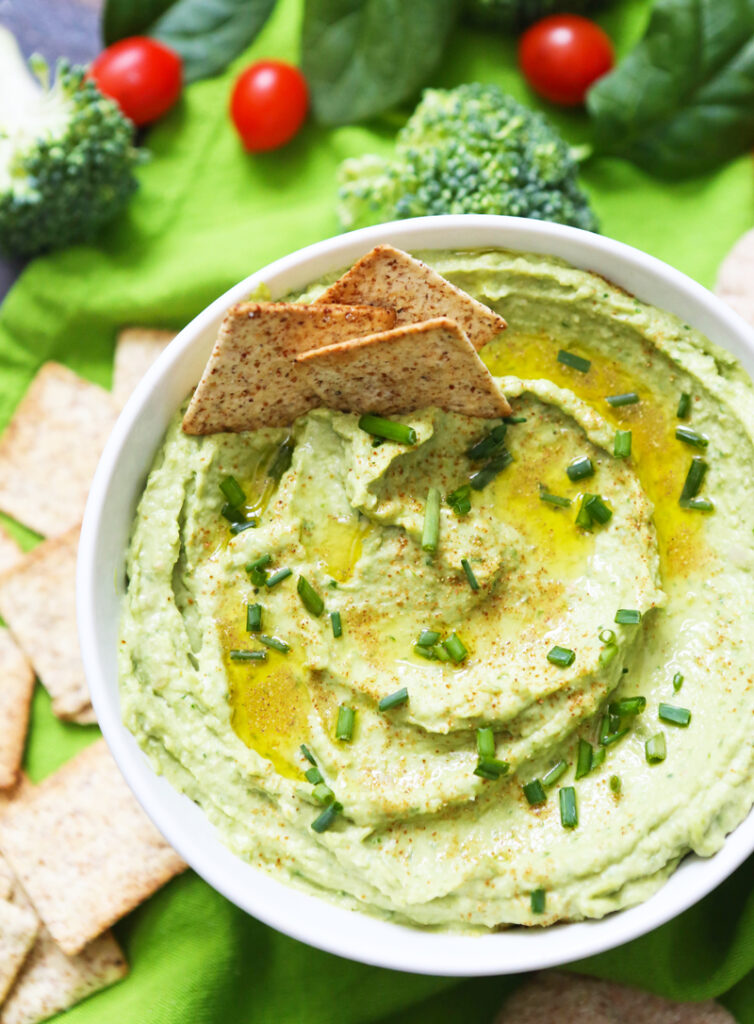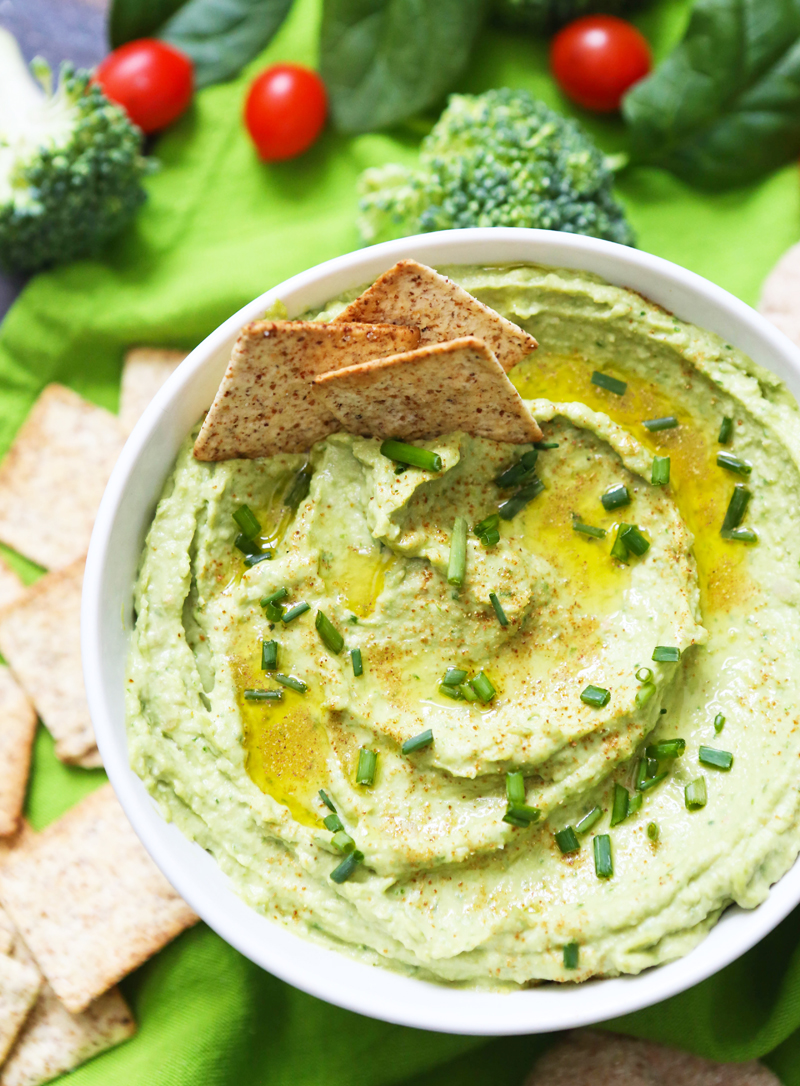 Add an extra healthy twist to your hummus! Serve Spinach Hummus as an appetizer with veggies and crackers or spread on a lunch wrap.
Steak Bites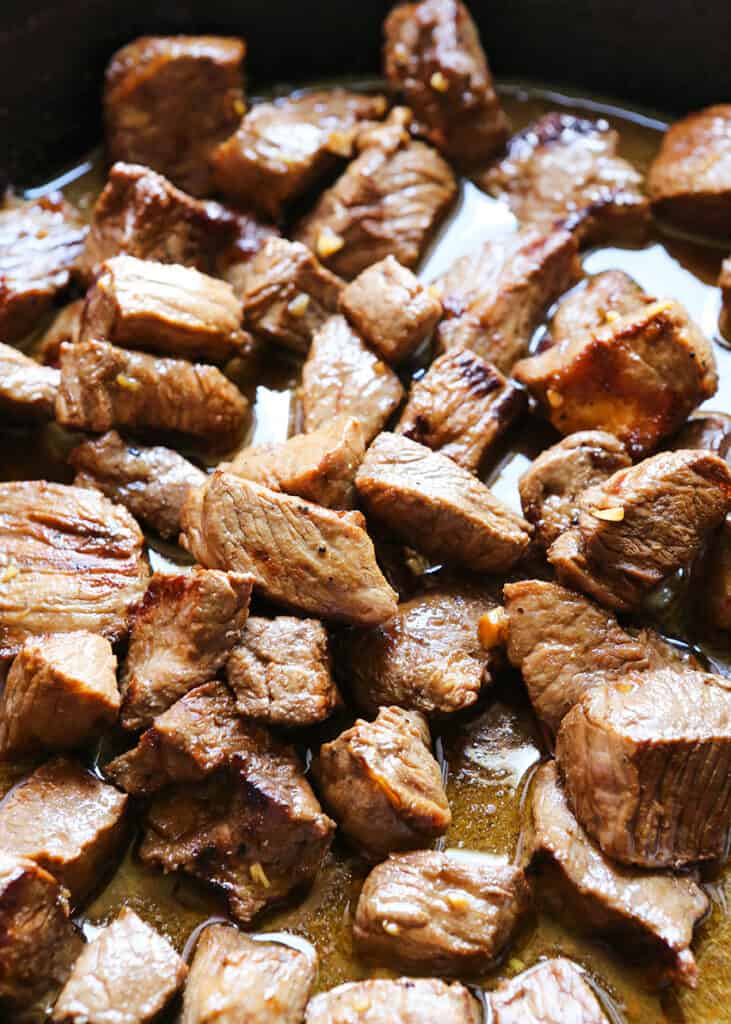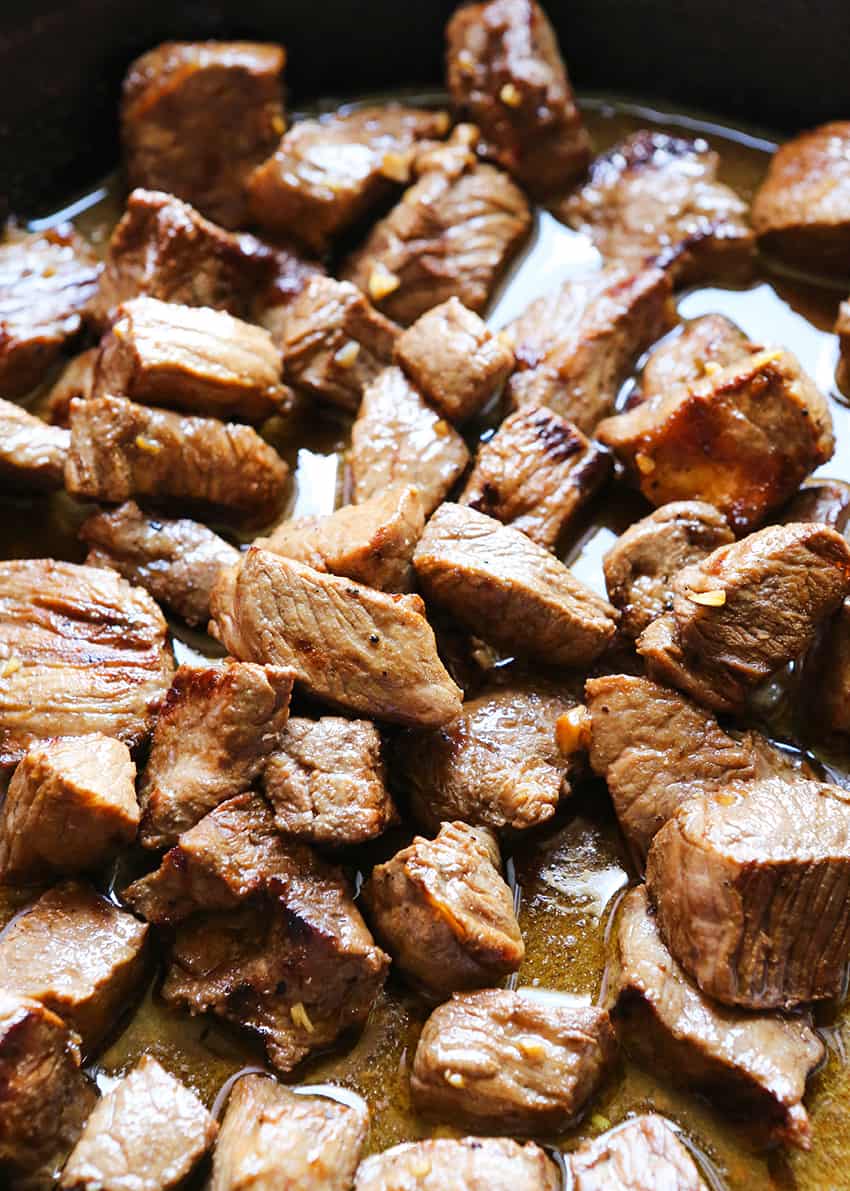 These steak bites are the perfect party food, main dinner meat or appetizer. They are beyond easy to make and turn out tender and delicious every single time. Cook them on the grill or stovetop!
Shrimp Tacos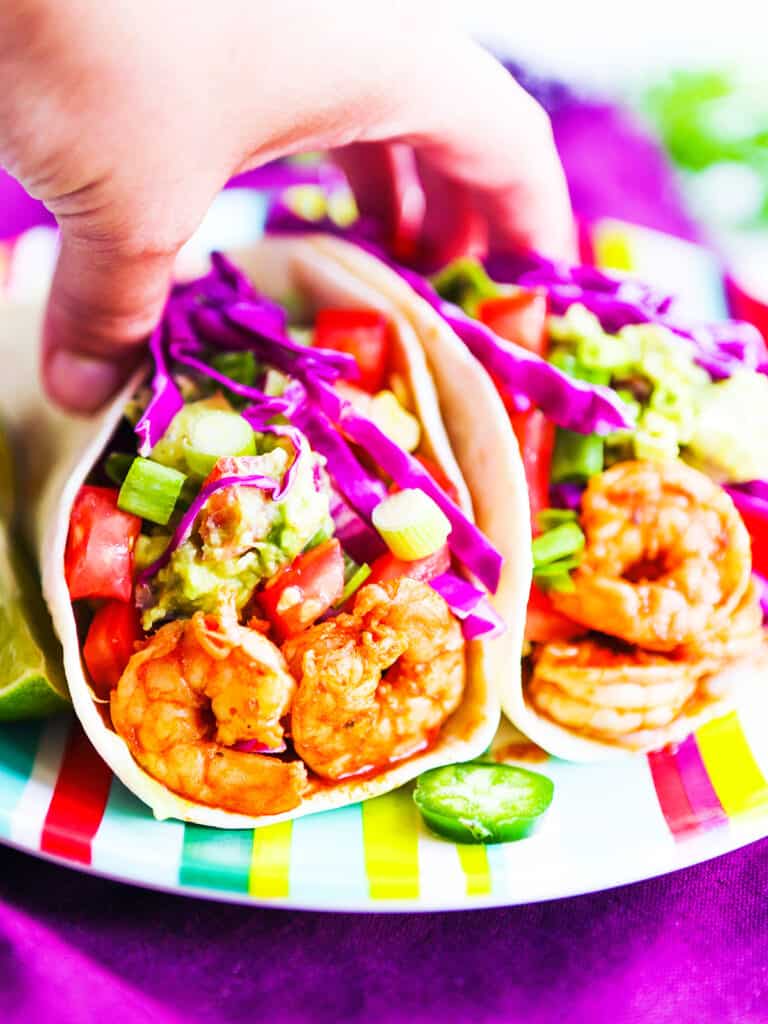 This shrimp tacos recipe with cabbage will knock your socks off. Add no spice or a lot of spice for the perfect taco Tuesday dinner!
Meatloaf
This is the best meatloaf recipe with crackers you'll ever eat and it is such an easy classic dish. It'll quickly become a favorite family meal!