Ravioli is such a delicious, comforting meal to put on the dinner table. If it is on the menu for the day, read on for some delicious ideas about what to serve with ravioli!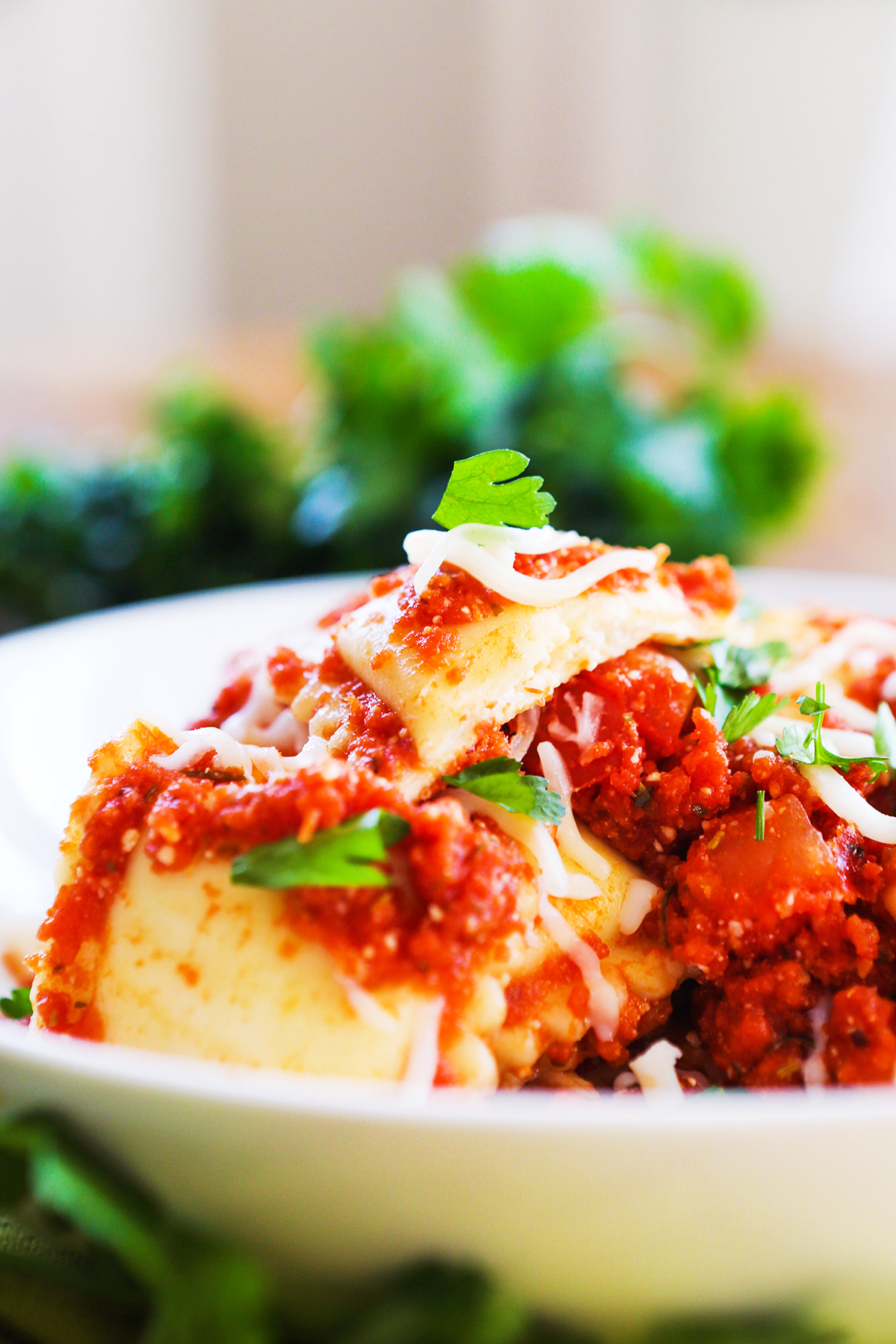 Whether you are making homemade ravioli or you're going the refrigerated or frozen route, a ravioli dinner is a good option any night of the week and any time of the year. This Italian dish main course offers comfort, cheese, possibly some meat and definitely a full belly.
When serving this scrumptious meal, you may find that you aren't sure what to serve alongside it! If this is the case, I've got your back! Read on for a handful of delicious ideas about what to serve with ravioli so you can find your perfect pairing.
FAQ About Ravioli
How to cook ravioli?
The quickest and easiest way to cook ravioli is to add them to boiling water. Cook fresh ravioli (thawed) in boiling water for 4-5 minutes and frozen pasta for 8-10 minutes, or until soft.
Can ravioli be frozen?
Ravioli can definitely be frozen! Flash freeze in a single layer on a baking sheet for 20 minutes, then add to a ziploc bag and seal tightly. Freeze for up to 6 months for best results.
What is the meaning of ravioli?
Ravioli is a medium-sized stuffed pasta that contains ground meat, cheese and/or vegetables.
Can ravioli be cooked from frozen?
Ravioli can definitely be cooked from frozen! Transfer frozen ravioli directly from the freezer into boiling water and cook for 8-10 minutes, or until pasta is soft and chewy.
Crockpot Ravioli Recipe
This crockpot ravioli recipe requires only 6 ingredients, 1 slow cooker and 3 hours of your time. Enjoy a yummy plate of cheesy pasta covered in tasty Italian sauce!
Recipe Notes
Cheese ravioli or ravioli stuffed with ground pork, beef or Italian sausage are all delicious options. Lobster ravioli, mushroom ravioli, butternut squash ravioli and spinach ravioli are delicious, as well! The great thing about this type of pasta is that it can be enjoyed in so many different ways.
When going homemade, good cheese options to stuff inside the pasta include fresh Parmesan cheese, mozzarella cheese, cream cheese, muenster, ricotta cheese
Add fresh spinach, mushrooms or diced red onions to the mixture for added flavor.
To enjoy a little spicier version, add a teaspoon of red pepper flakes.
For a meaty dish, add cooked ground turkey sausage or ground beef to the pot before cooking.
Which delicious sauce will you add to your dish? Consider a traditional pasta sauce, creamy sauce, cheese sauce or just a simple butter sauce or a few drizzles of olive oil.
Try my Instant Pot Spaghetti Sauce recipe instead of jarred tomato sauce. It's so delicious!
A simple sprinkling of black pepper just before serving will transform this great dish!
What To Serve With Ravioli – Yummy Side Dishes!
Mushrooms
Cauliflower
Asparagus
Steamed zucchini or zucchini chips
Garlic bread
Bread or dinner rolls and butter
Fresh tomatoes cut into chunks
Bruschetta
Spring salad with cherry tomatoes
Breadsticks
Carrots
Sourdough rolls
Steamed or Parmesan green beans
Leafy green salad
Sauteed cabbage or cabbage steaks
Roasted or baked sweet potatoes
Easy Baked Zucchini Chips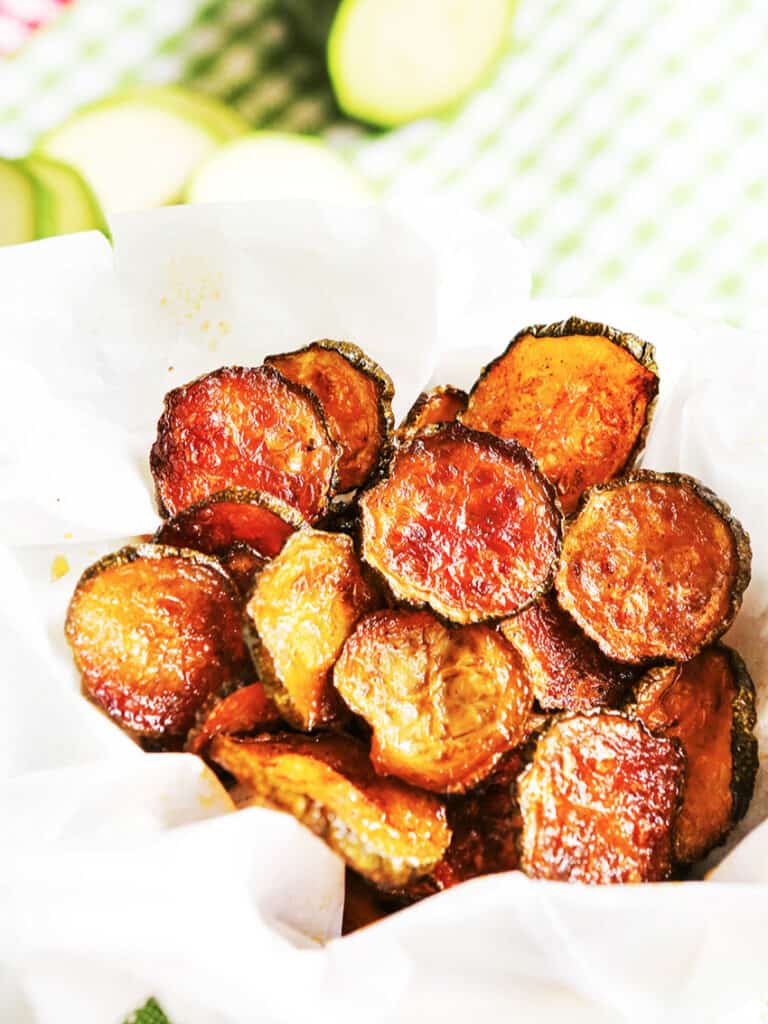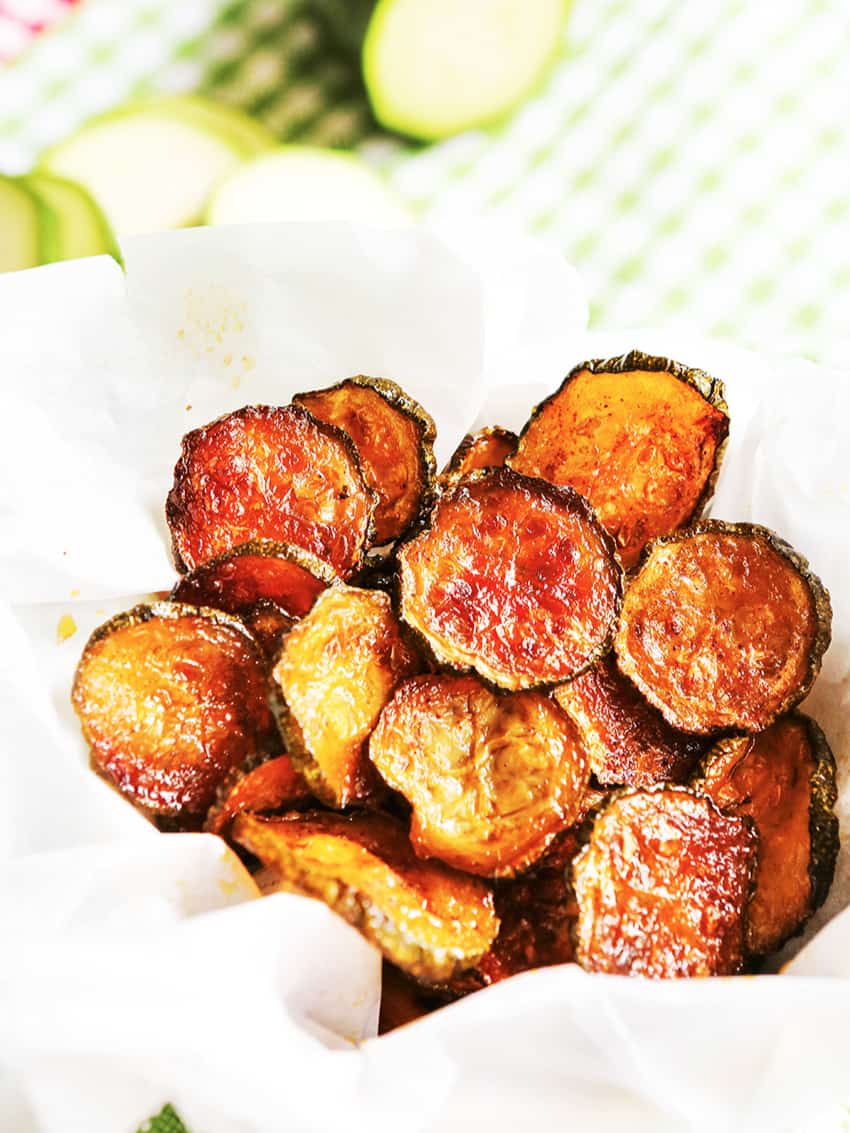 Zucchini Chips are the perfect snack made from a favorite garden vegetable! Free from preservatives, super easy to make and better than potato chips!
Balsamic Bruschetta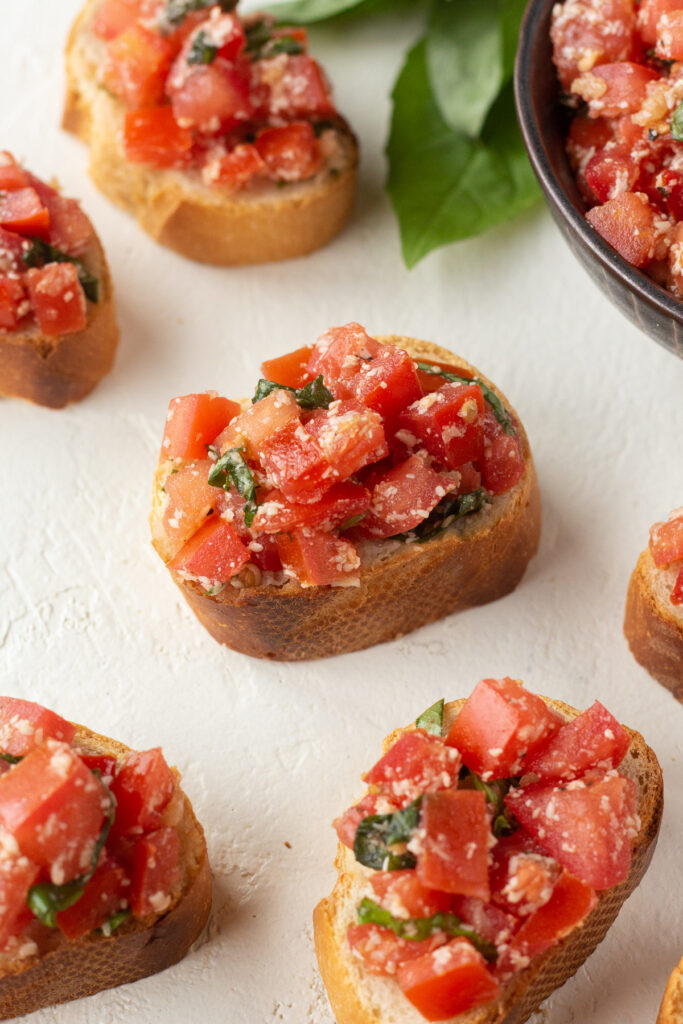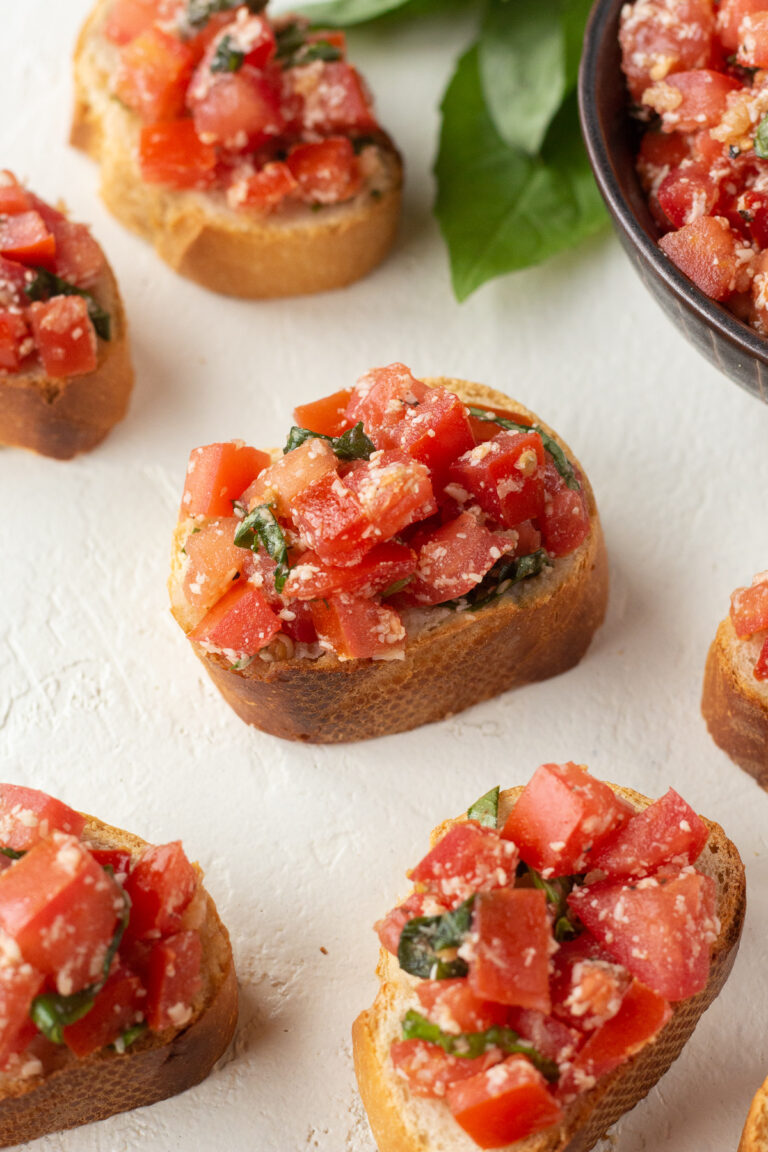 Tomatoes marinated in basil, oil, balsamic vinegar and garlic is the perfect topping for this bruschetta with balsamic glaze recipe. It is the perfect little finger food for any gathering. Get ready to knock people's socks off!
Soy Glazed Sugar Snap Peas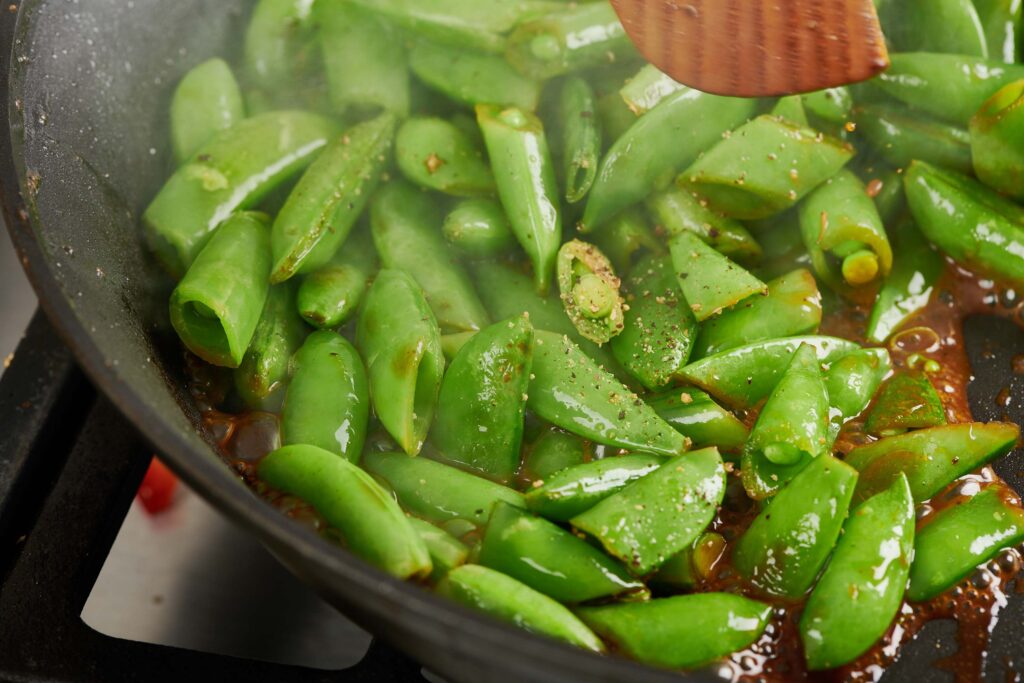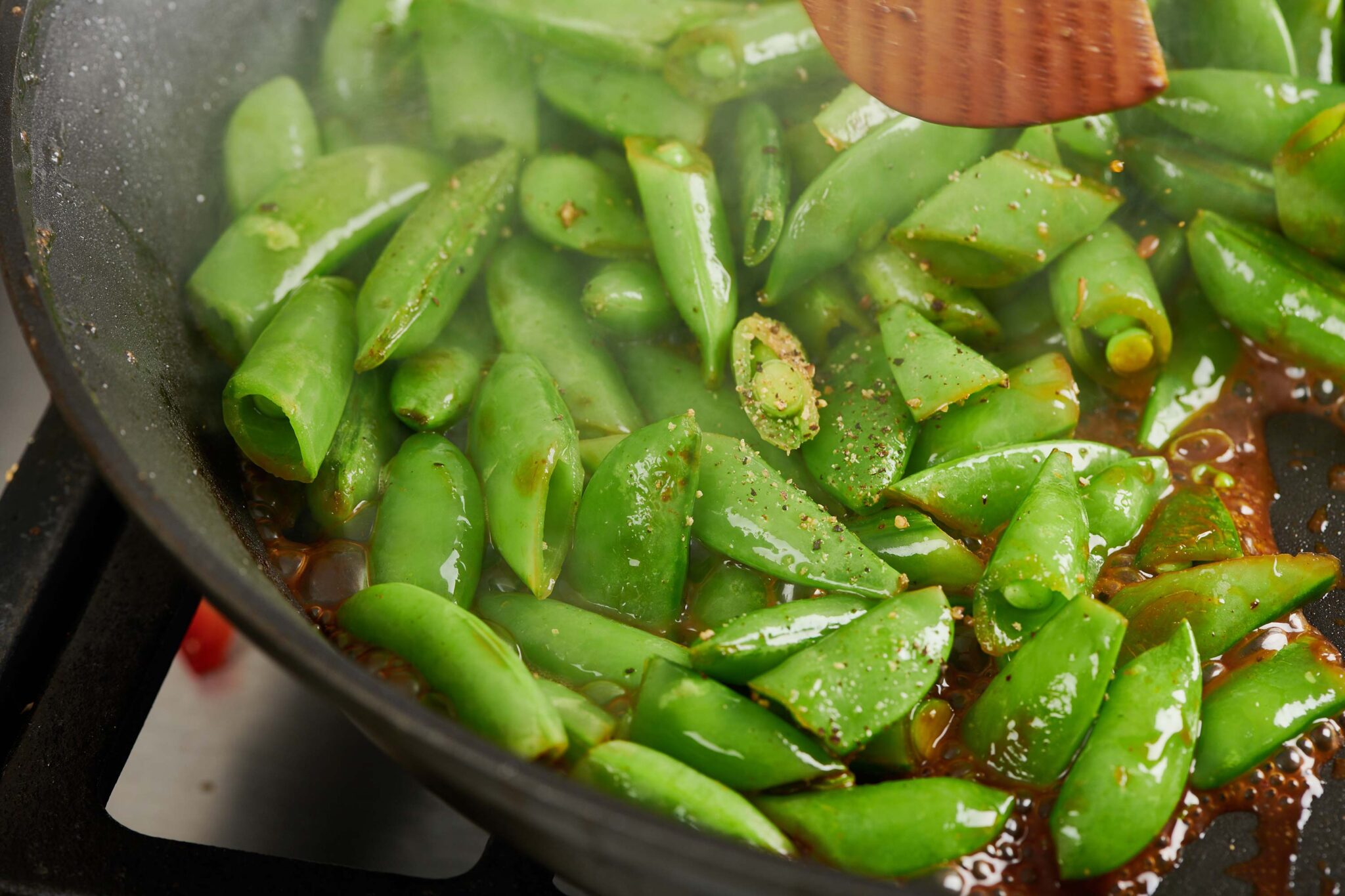 This three-ingredient glaze turns sugar snap peas (from The Mom 100) a silky and crunchy and umami side dish that takes 5 minutes to make!
Air Fryer Frozen Brussels Sprouts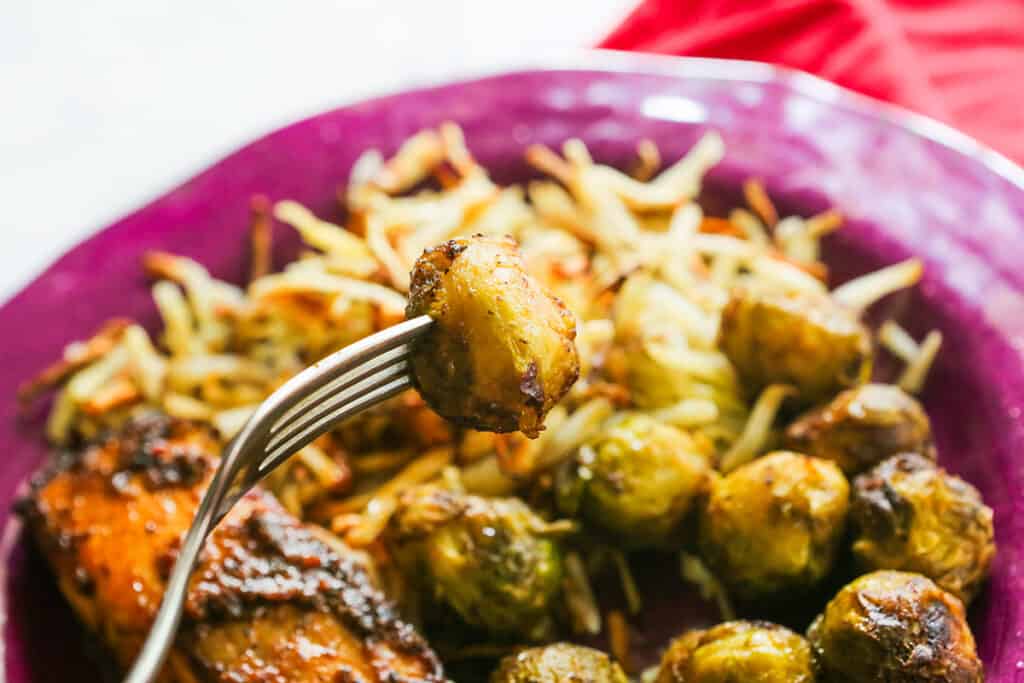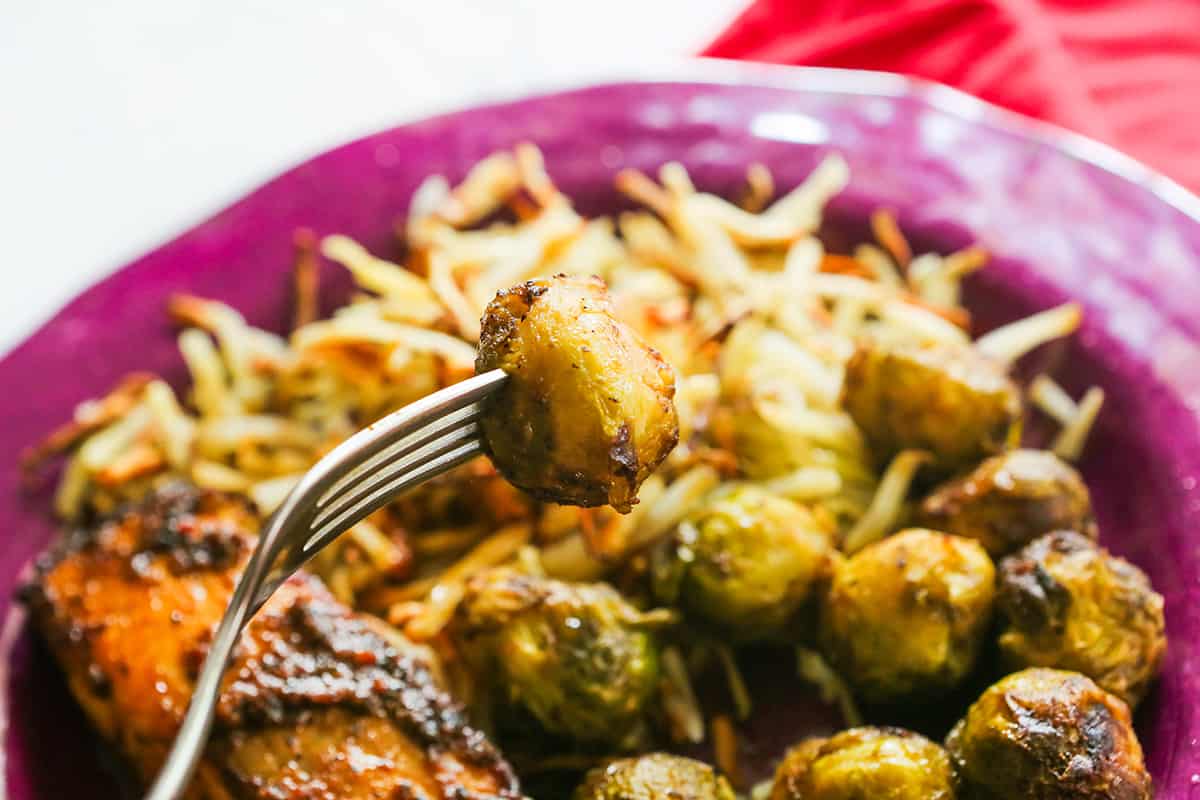 Air Fryer Frozen Brussels Sprouts will allow you to get a delicious, healthy side dish on the table quickly and easily. No prep, totally hands off, this is the easiest way to cook this green veggie.
Blue Cheese, Apple, Grape and Walnut Salad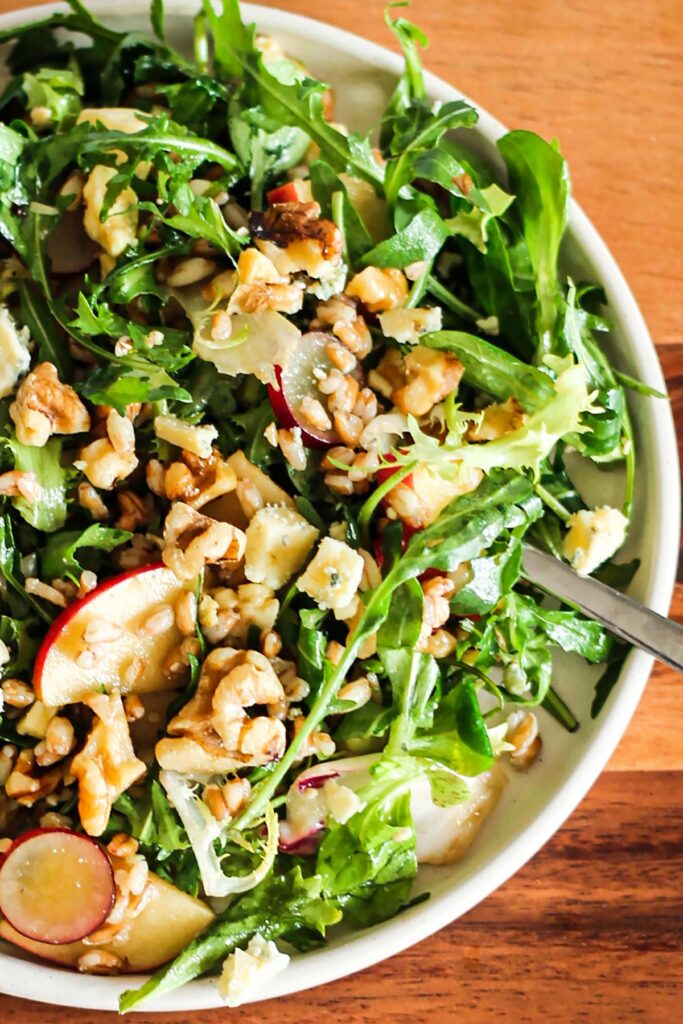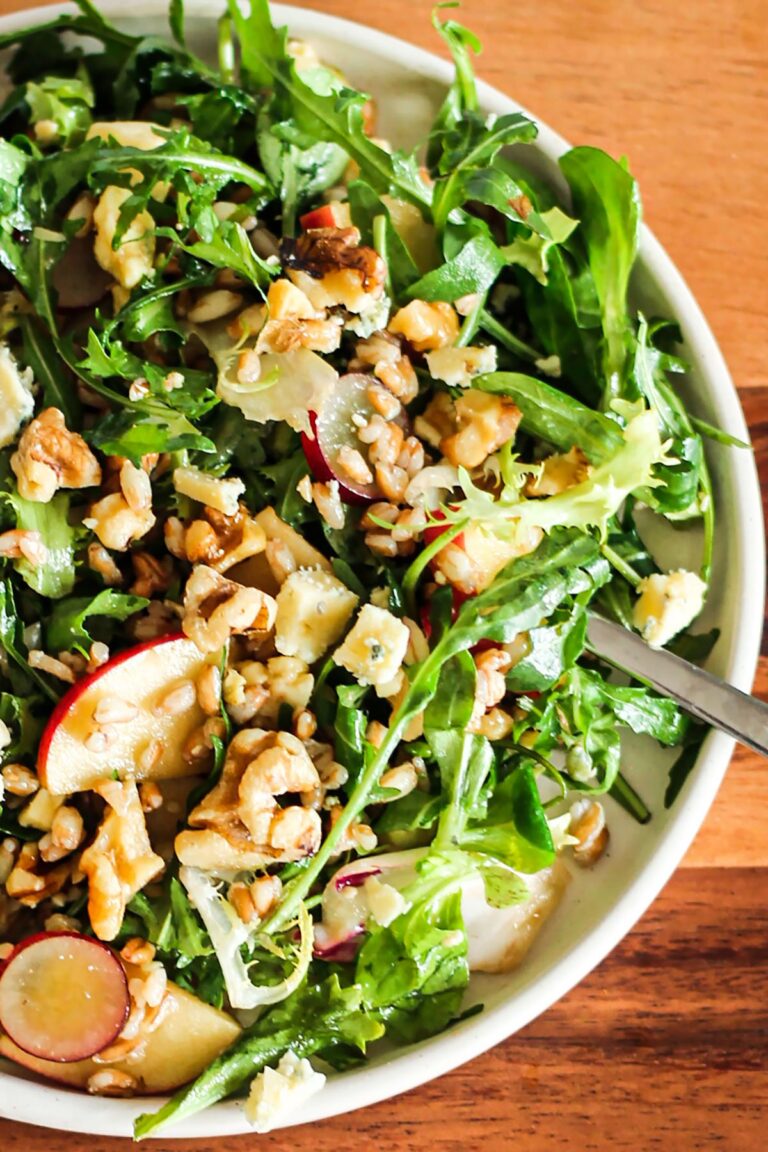 My blue cheese, apple, grape and walnut salad (from Knife and Soul) is hearty, healthy and flavourful. You'll love this yummy mix of tastes and textures with sweet red grapes, salty blue cheese, crunchy apples and walnuts.
Baked Sweet Potatoes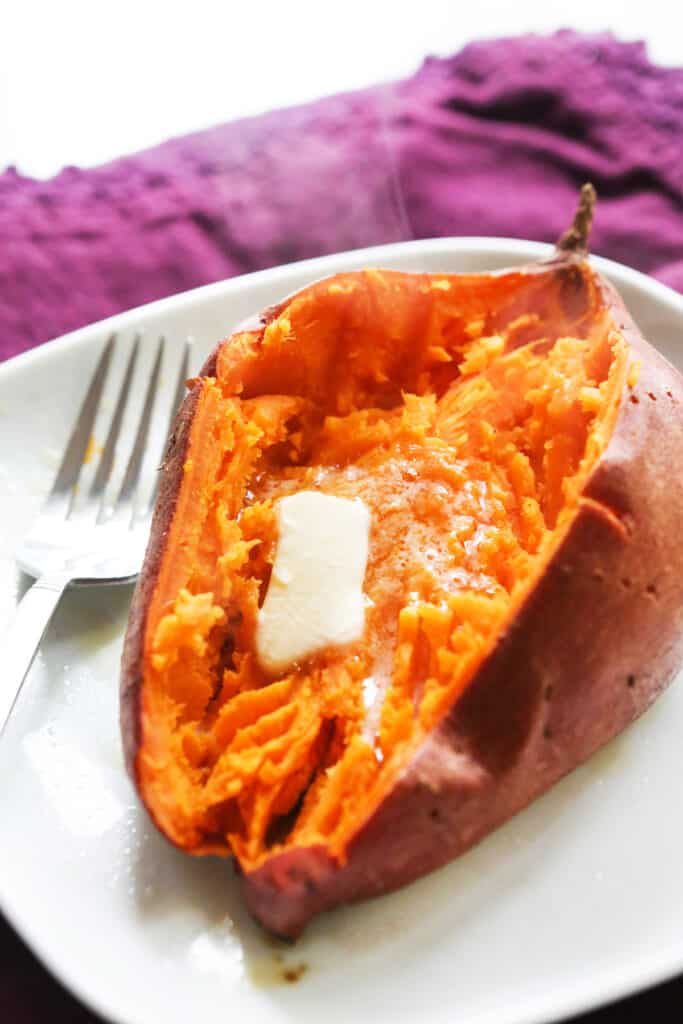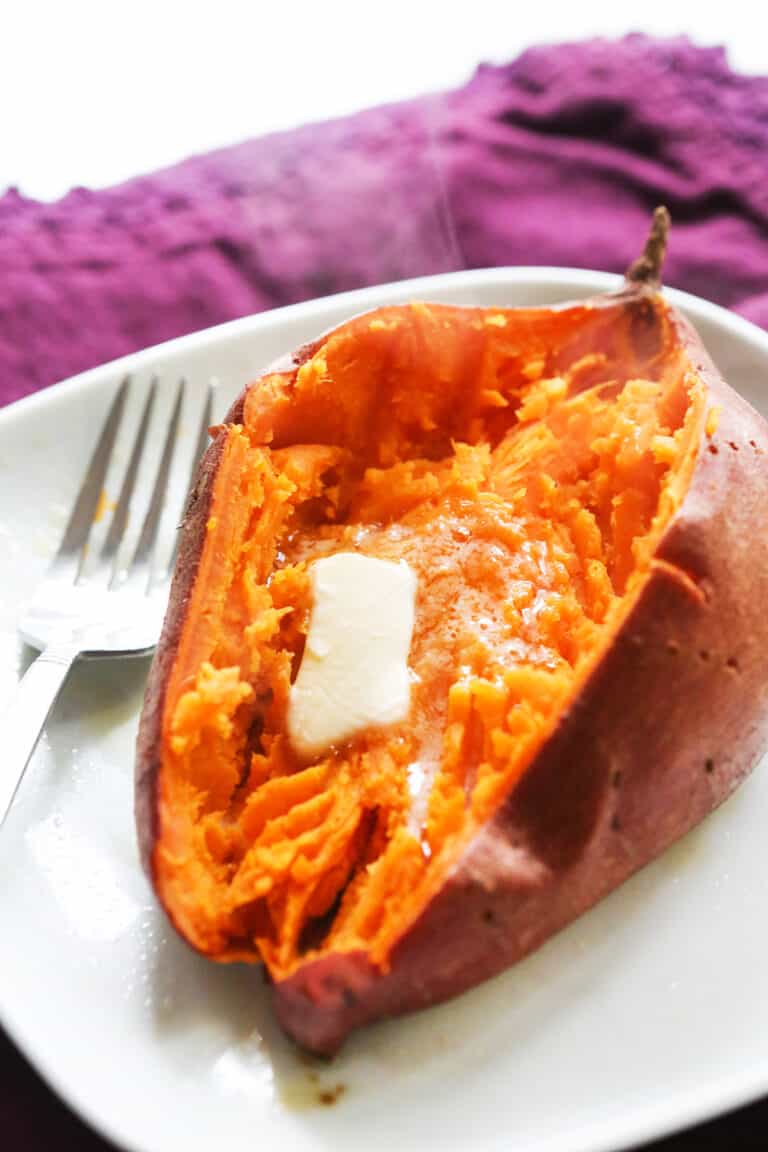 The only downfall to making potatoes is the wait! Don't let this stop you from enjoying this perfect side dish! You can quickly and easily prepare a baked sweet potato recipe in the microwave.
Instant Pot Polenta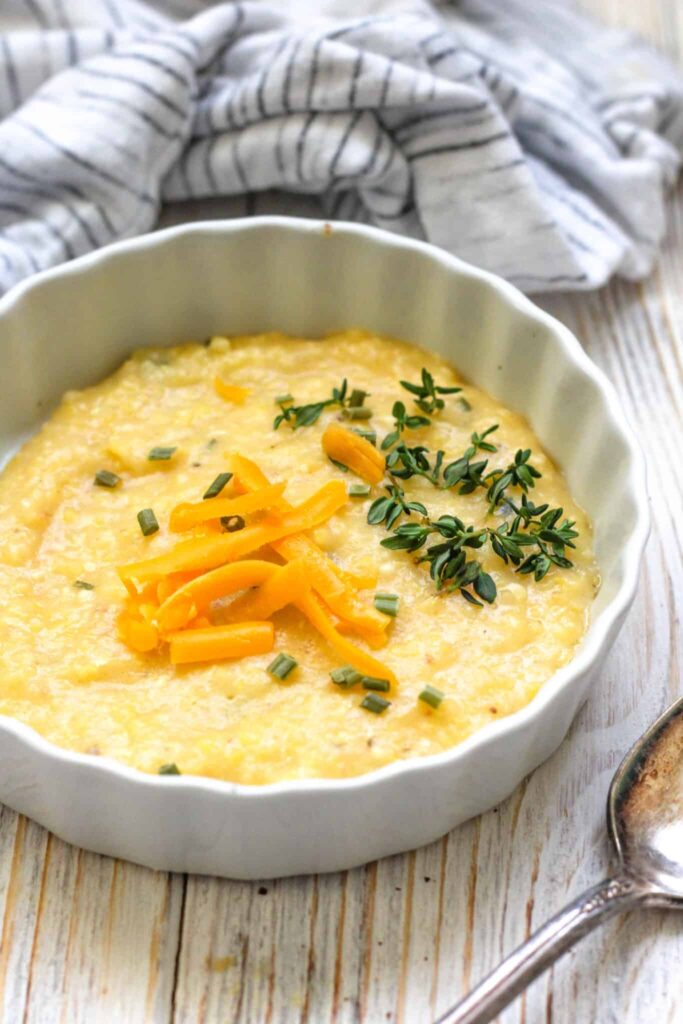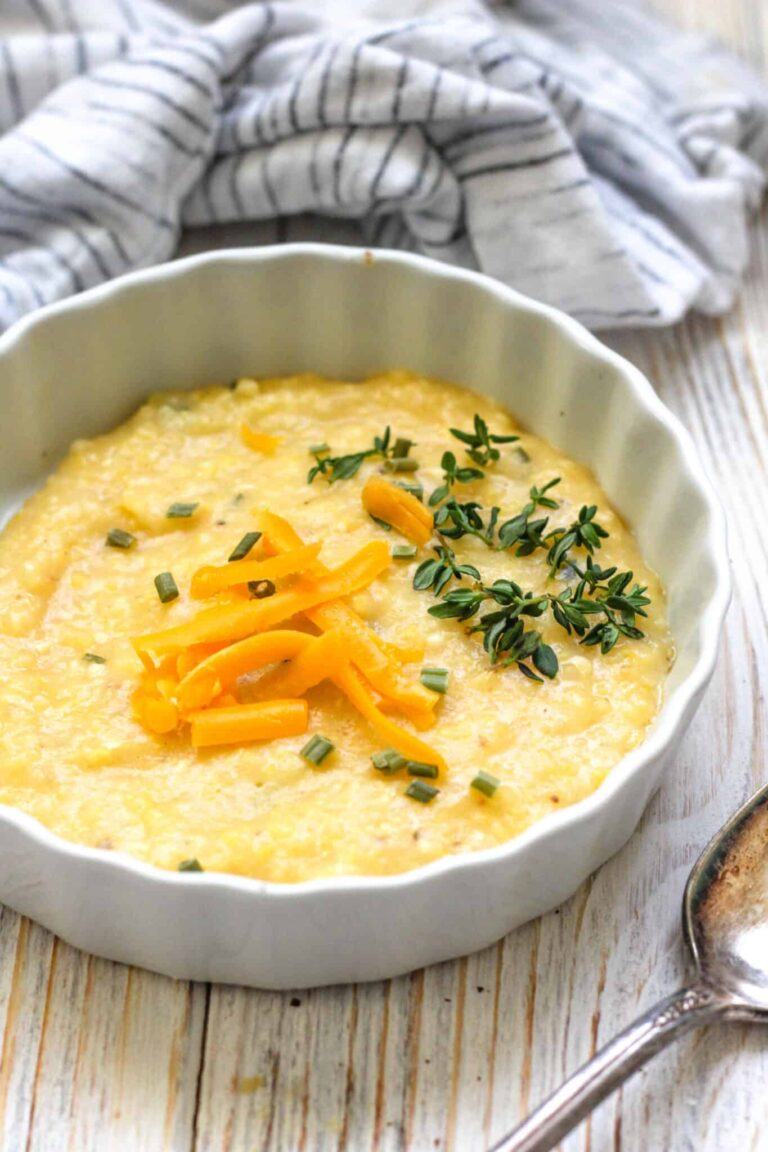 This creamy polenta (from The Foreign Fork) is cooked in the Instant Pot for a hands-off, easy way to make a delicious classic! Stir in cheddar cheese and herbs at the end for a flavorful twist.
Chopped Salad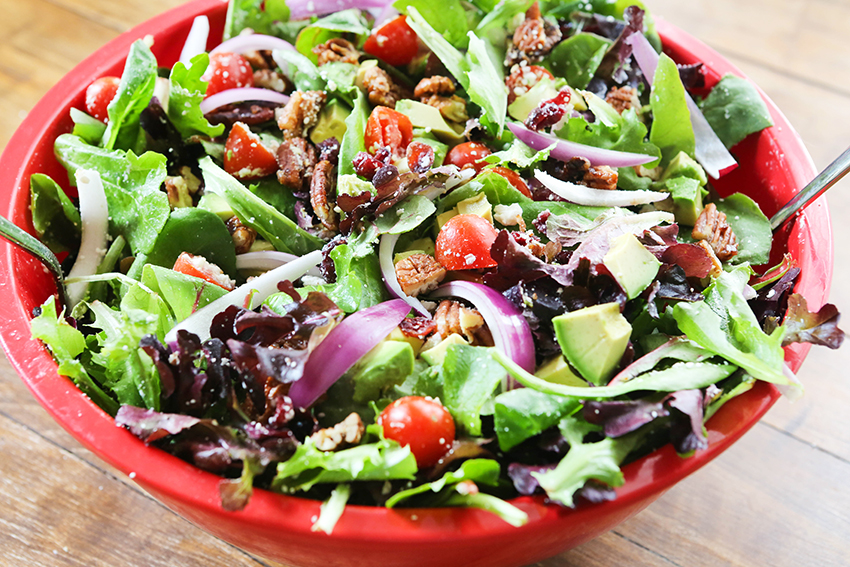 This is the best chopped salad recipe you'll find. It makes a large batch to enjoy for lunch throughout the week or serve at your next gathering.
Parker House Rolls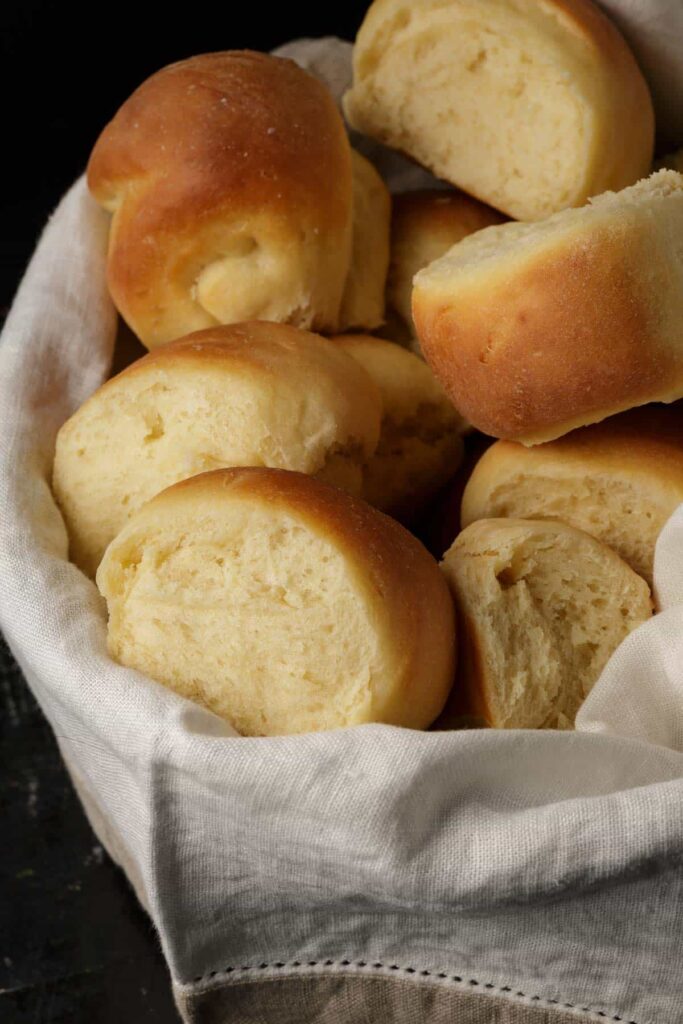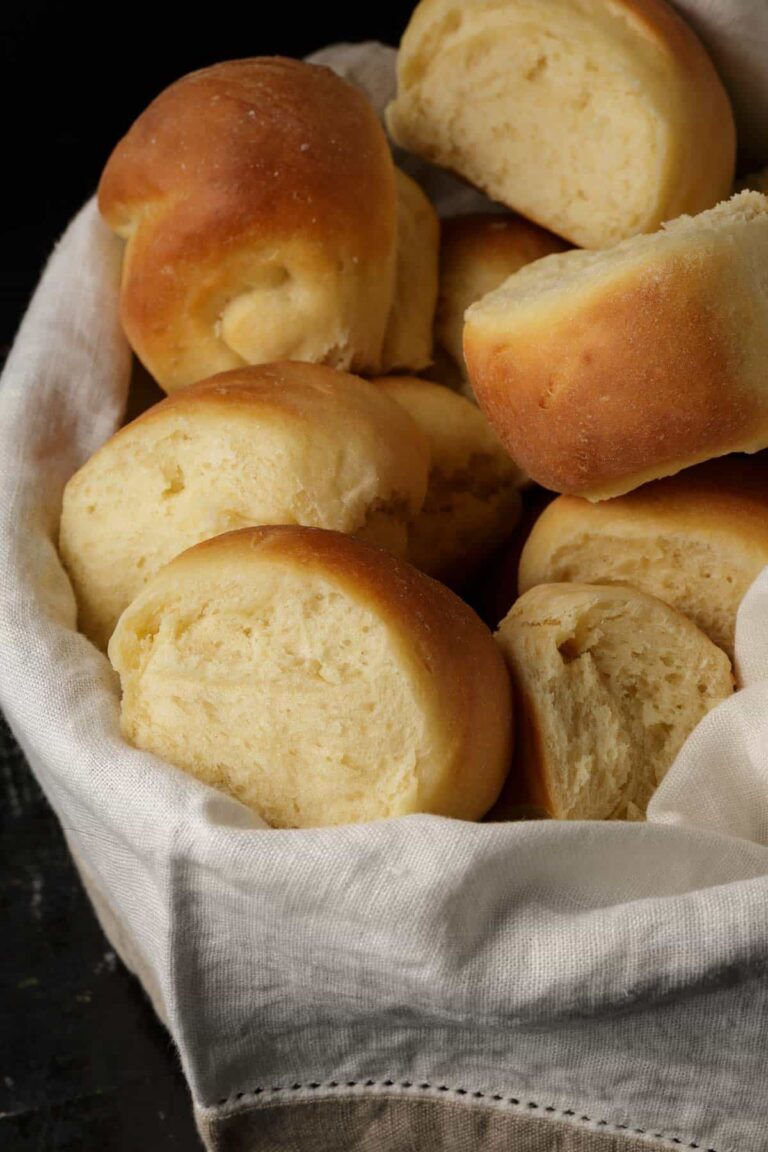 Parker House rolls (from Butter and Baggage) are an easy yeast roll recipe for people new to baking dinner rolls. With an egg for texture and only one rise, you can whip these up for a special occasion or weekend dinner.
Baked Asparagus with Balsamic Vinegar and Butter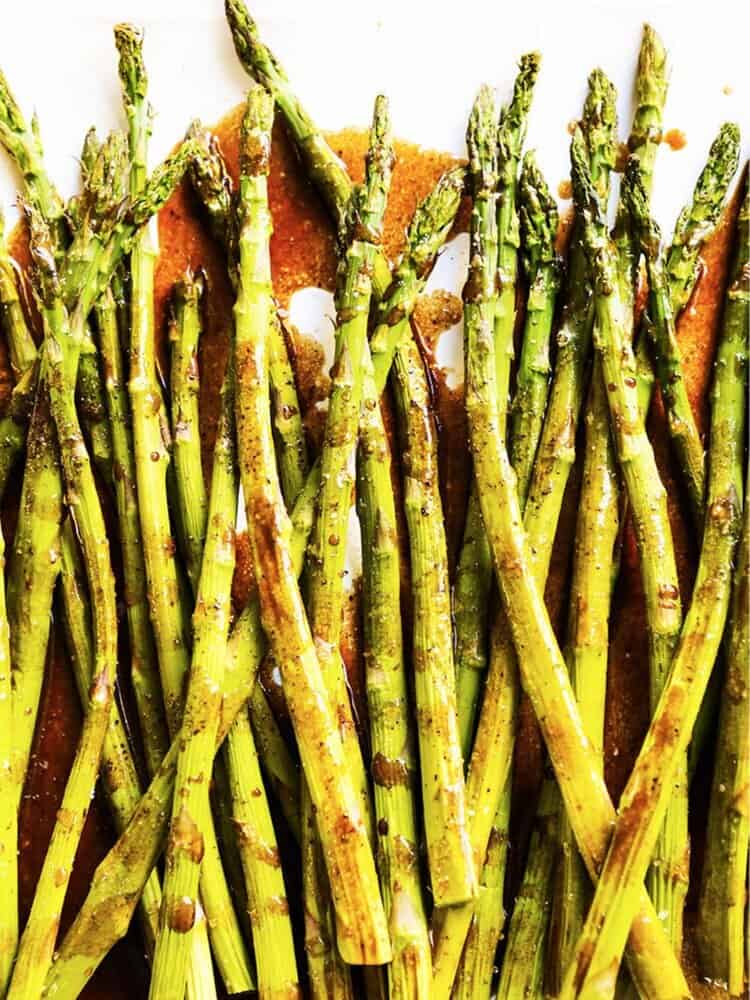 Baked Asparagus is topped with a delicious, savory balsamic butter sauce. It cooks to perfection every time and makes the perfect side to any meal!
Parmesan Smashed Brussels Sprouts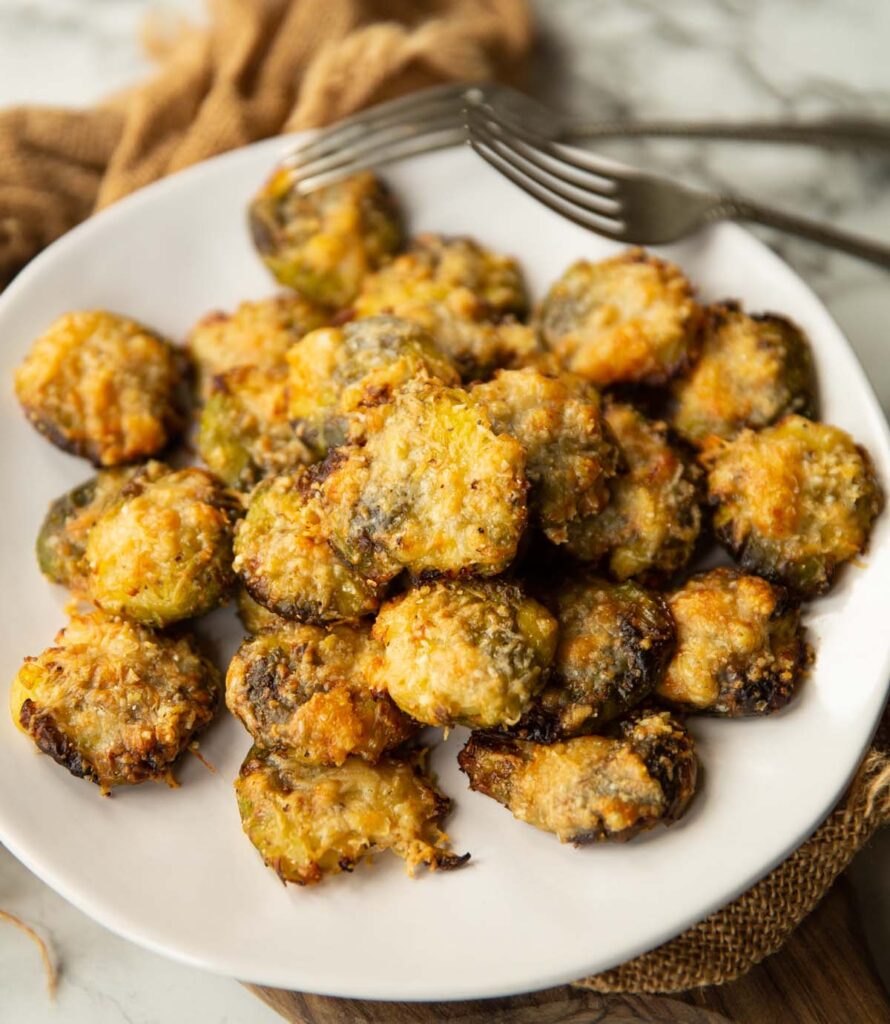 If you thought you didn't like Brussels Sprouts, think again. These Smashed Brussels Sprouts (from Don't Go Bacon My Heart) are crispy, cheesy and out right DELICIOUS!
Classic Garlic Bread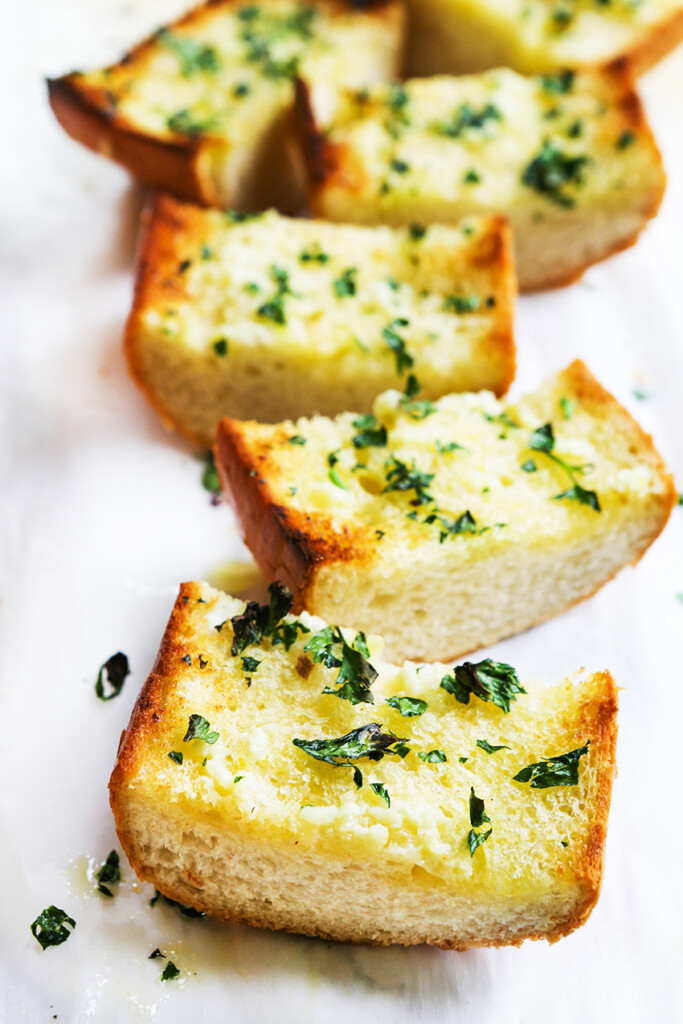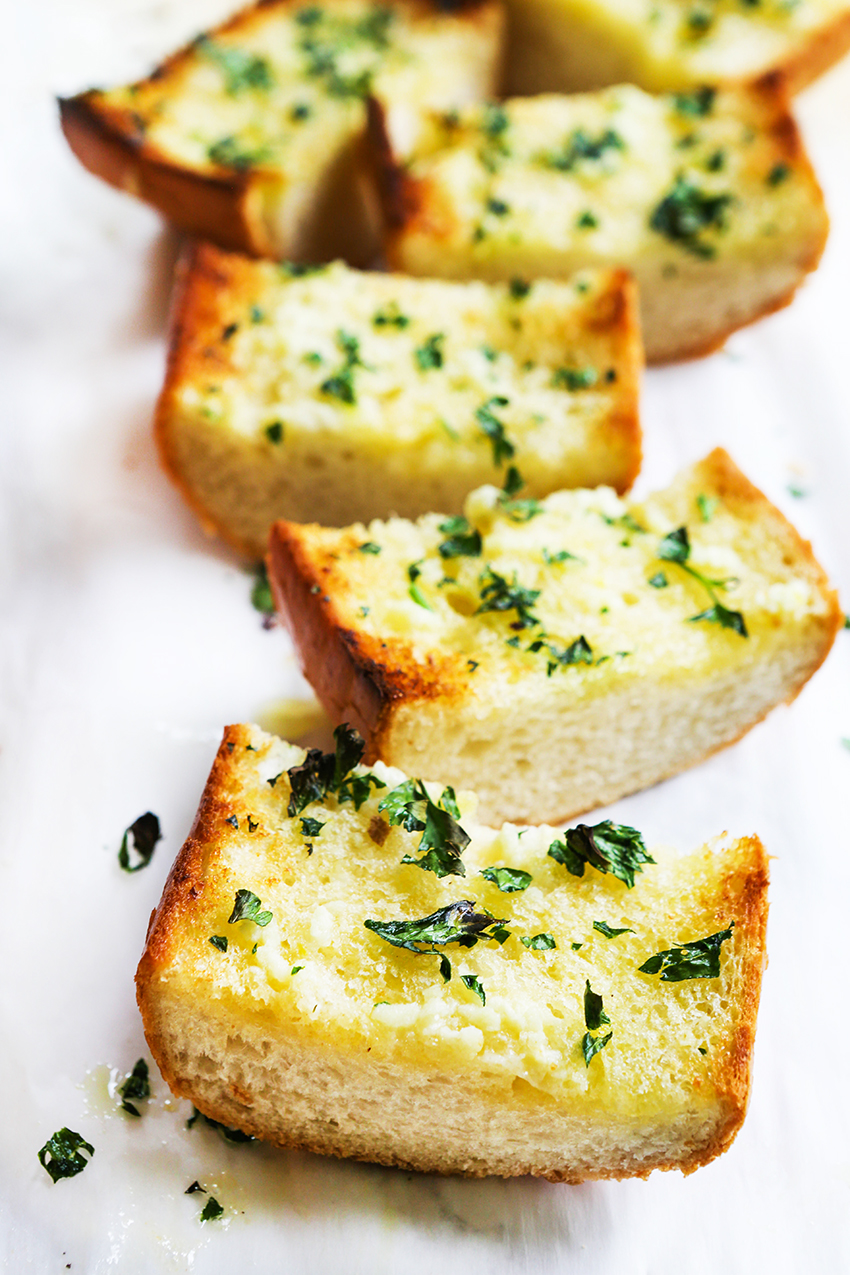 Garlic bread is super easy to make, requiring only a few simple ingredients and 10 minutes of your time!
Cipollini Onions with Balsamic Glaze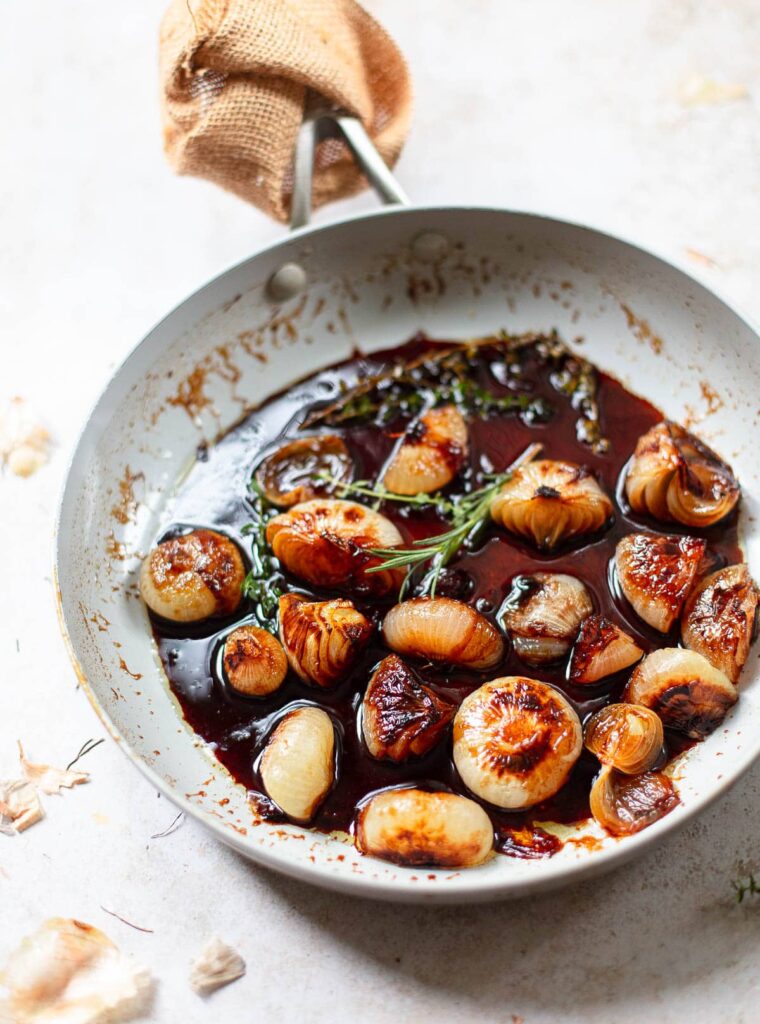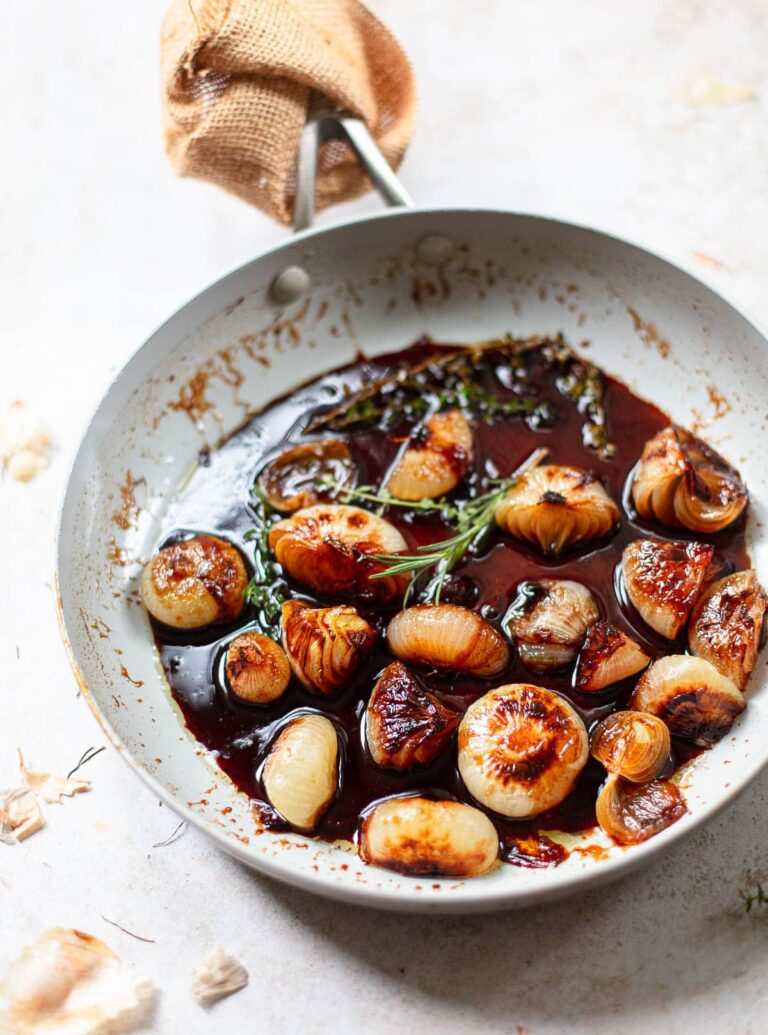 Italian Cipollini onions in a balsamic glaze (from Family Style Food) — This sweet and savory cipollini onion recipe makes the most delicious, elegant pearl onion substitute. Serve as a side dish or topping for pizza or pasta.
Instant Pot Mushrooms with Butter Ranch Sauce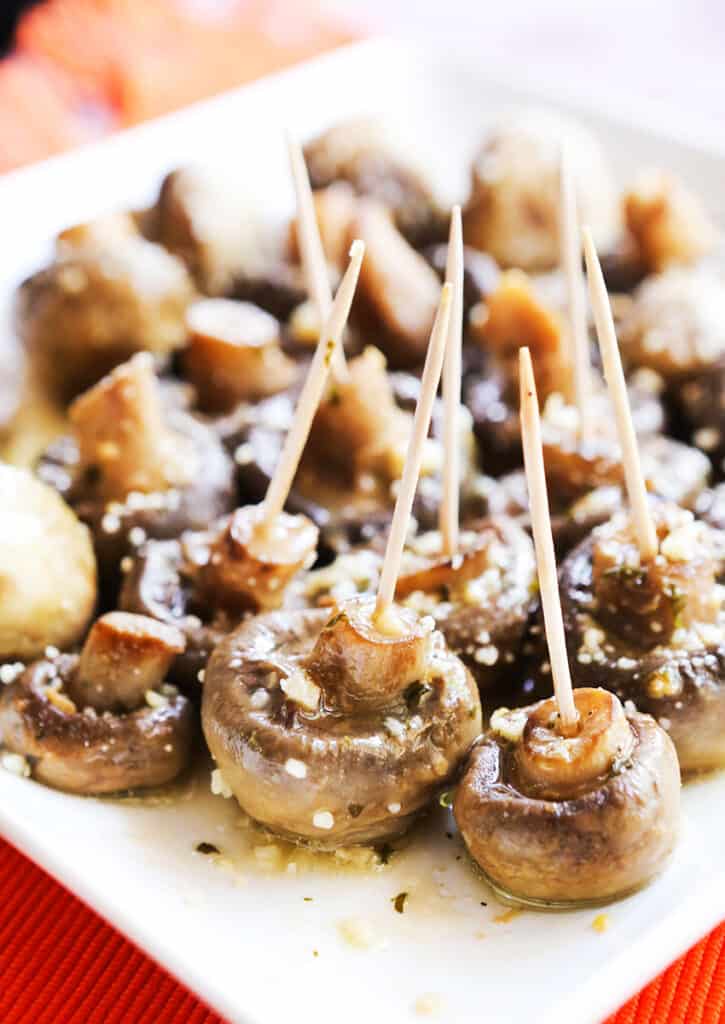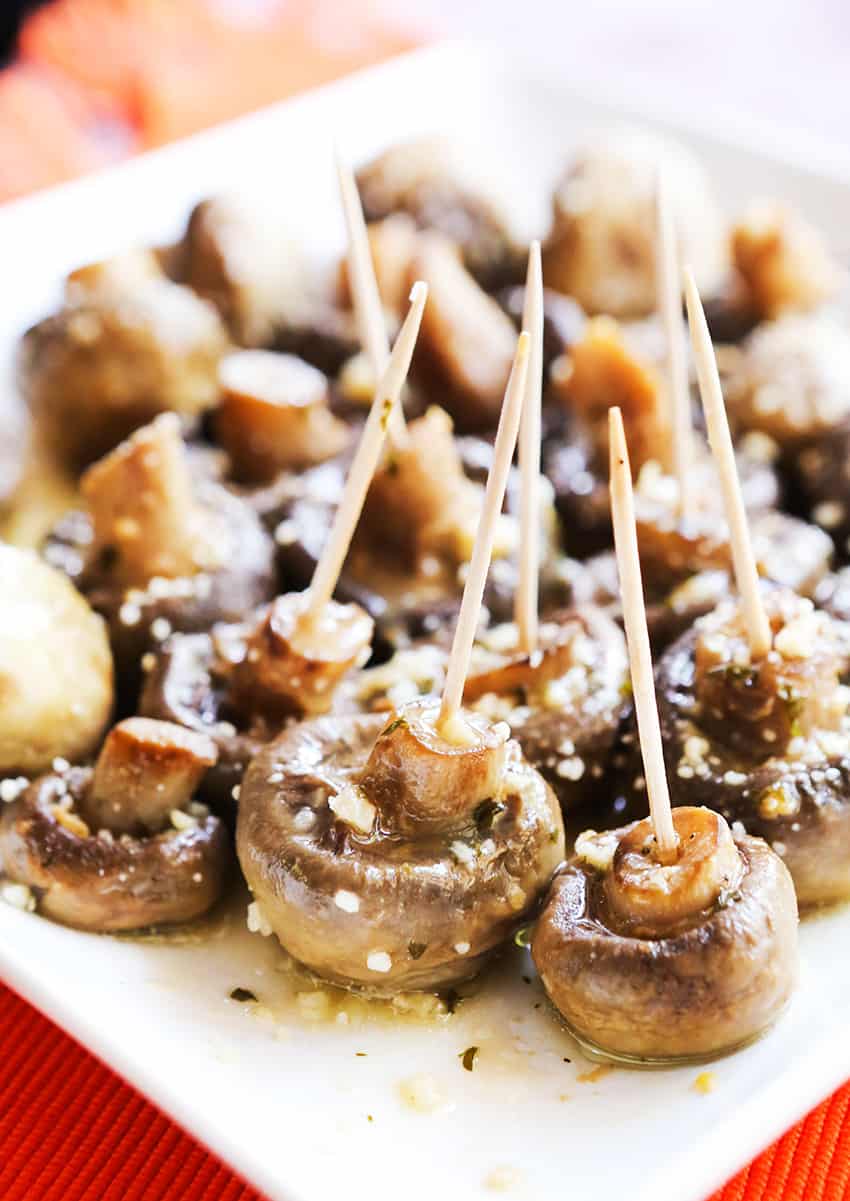 These buttery, ranch-flavored Instant Pot Mushrooms are a great side dish and also the perfect party food. They cook them perfectly every single time!
Roasted Broccoli Rabe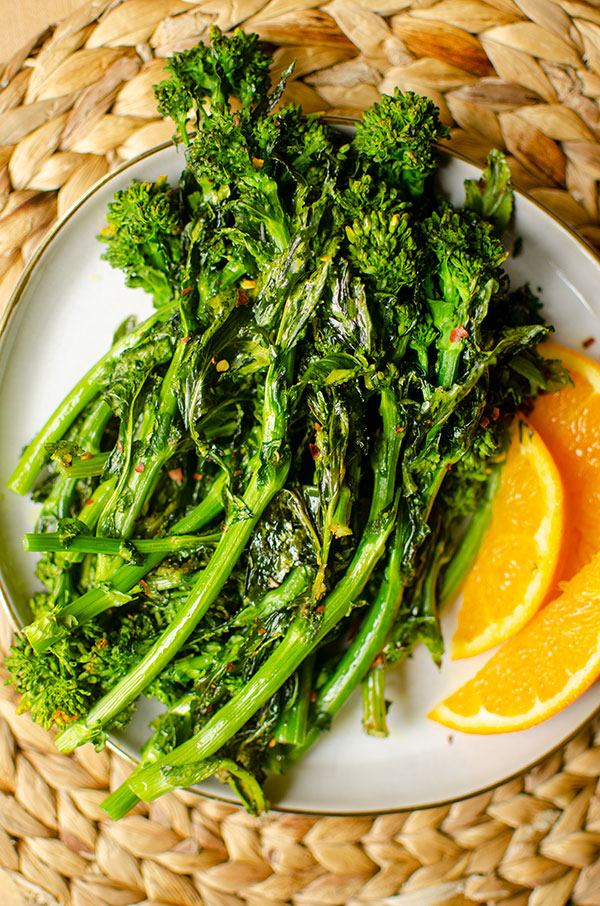 This roasted broccoli rabe (from Living Lou), also known as rapini, is a quick and delicious side dish to change up your weeknight dinners. Toss with red pepper flakes and freshly squeezed orange juice for a surprisingly delightful bite.