How long does soy sauce last? If you have a bottle staring at you from inside your pantry or refrigerator and you don't know whether to toss or use.. read on!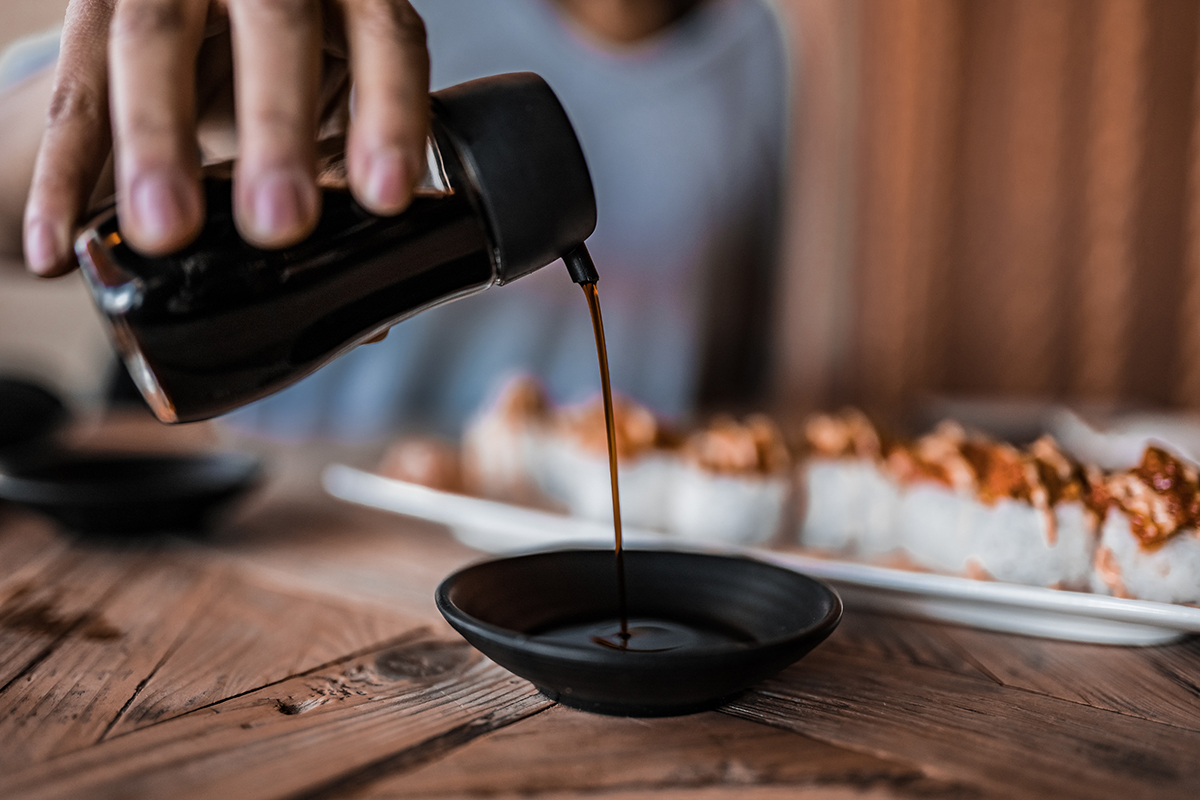 Soy sauce is a kitchen staple and a common ingredient in many Asian dishes. This popular condiment can be used to spruce up many types of food, including rice, sushi, marinades and more. This condiment lasts a very long time without going bad, but just how long?!
Does anyone else feel like very specific expiration details should be printed on each bottle? It seems so difficult to know whether a jar of this salty condiment is fresh or spoiled.
Read on for my best tips about determining whether or not to use your jar of soy sauce or not!
Check out our web stories to see Pip and Ebby "recipes in action!"
How To Store Soy Sauce
Unopened soy sauce can be stored in either the pantry or kitchen cabinet at room temperature or chilled in the fridge. Before breaking the seal and removing the cap from the bottle, the best way to store unopened bottles is in a dry place such as a pantry for up to 2 years (or beyond).
Once the jar has been opened, the lid should be tightly sealed again. At this point it can be stored in either a cool dark place such as a pantry or the fridge, but it will last much longer when stored in the refrigerator.
Extend the Shelf Life – Use Proper Storage
Refrigerate it! Screw the cap on the bottle tightly and keep in the fridge at all times when not using it.
Keep it out of the door! Food items stored in the refrigerator door are subjected to warmer temps, especially with frequent openings. This can decrease the shelf life. Instead, store the sauce on a shelf and push it toward the back of the refrigerator so it stays fresh for a longer period.
Chill when not using! Pour the sauce into a container and place the bottle immediately back into the refrigerator to keep the bottle as consistently chilled as possible. Avoid leaving at room temperature for an extended period of time.
How Long Does Soy Sauce Last
Once opened and re-capped, soy sauce lasts for 4-6 months when stored in the pantry and for 2 years when stored in the fridge.
Use the expiration date printed on the side for optimal quality, but you may exceed this date by a few months when it is stored properly. Note that the flavor and color may be altered if you surpass the expiration date, but it will still be safe to eat for a period of time.
If you find yourself frequently tossing old bottles of this salty condiment, purchase a smaller bottle next time to avoid waste.
Can Soy Sauce Go Bad – Know When to Toss!
If you swirl a bottle of soy sauce around in front of your face trying to figure out whether or not it has been sitting in the fridge for too long, there are a few ways to determine whether you should use it or toss it!
Smell test. Twist off the cap and give the sauce a good smell. Fresh soy sauce has a recognizably strong smell that you should recognize. If you detect a foul odor or off odor, it is likely destined to be tossed into the garbage.
Note appearance. If the color of the liquid seems unusual (either very dark or light), it should be tossed. More obviously, if mold is present it can be harmful to consume so toss immediately.
Taste test. If steps one and two have passed the test, pour a bit into a spoon and give it a taste test. You probably know the familiar taste of this condiment, so use common sense to determine if the taste is off. If you detect a sour taste or unusual flavor, throw the entire bottle!
Chinese vs Japanese Varieties
Chinese soy sauce is traditionally made from 100% soy. Japanese soy sauce is typically made using a combination of soy and wheat, giving it a sweeter flavor than other saltier varieties.
FAQ About Soy Sauce
How to thicken soy sauce?
To thicken soy sauce, whisk in a corn starch slurry 1/4 cup at a time. You can also trying heating the sauce over medium-low heat, stirring constantly, until it thickens.
Can dogs eat soy sauce?
Soy sauce contains high sodium content, and ingesting too much of it could make your dog very sick. If your pooch licks soy sauce off the floor, be sure to offer him water afterward.
How much gluten is in soy sauce?
Most forms of naturally fermented regular soy sauce contains less than 5 PPM of gluten. There are varieties that are made entirely without gluten, so be sure to read the labels if this is a concern for you. Gluten-free substitutions include tamari sauce and coconut aminos.
How to get soy sauce out of clothes?
Add a few drops of dishwashing liquid to a bowl filled with warm water. Use a clean cloth to dab the mixture directly onto the stain. Another option is to rub hydrogen peroxide onto the stain and allow it to sit for 20-30 minutes before rinsing.
What is soy sauce made of?
Most varieties of soy sauce are made from soybeans, wheat, salt and a fermenting agent.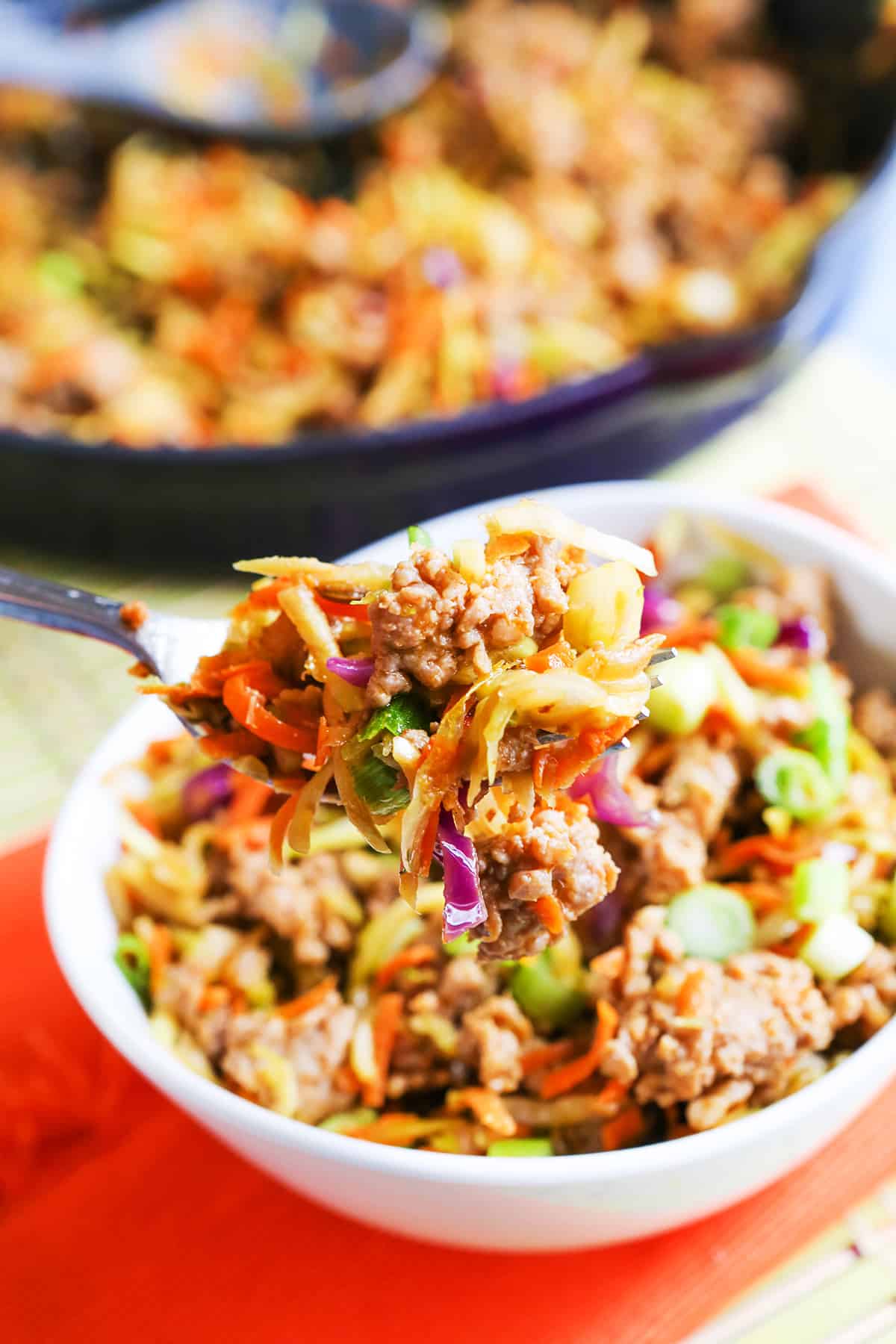 How To Use Soy Sauce
Add to any dish to make it more salty.
Use it as a main ingredient in a meat or vegetable marinade. Mix with Worcestershire sauce and spices and seasonings of your choice.
Toss a little bit with some cooked pasta.
Combine fish sauce with soy sauce to create a flavorful dipping sauce for any Asian-inspired dish.
Add it to a homemade salad dressing along with olive oil for a salty flavor.
Create a szechuan sauce combining soy sauce, hot sauce, vinegar, a sweetener and a handful of spices.
Drizzle over salmon before baking or grilling.
Use as a dipping sauce for sushi, steak, seafood, egg rolls or potstickers.
Pour into a serving of rice to give it a salty flavor boost.
Toss with your favorite stir fry.
Add as a main ingredient in a homemade sauce such as teriyaki sauce or ginger sauce.
Drizzle over the filling inside lettuce wraps.
Recipes Using Soy Sauce