Lasagna is the ultimate cheesy comfort food to prepare for dinner any night of the week. If it is on the menu for the day, read on for some delicious ideas about what to serve with lasagna!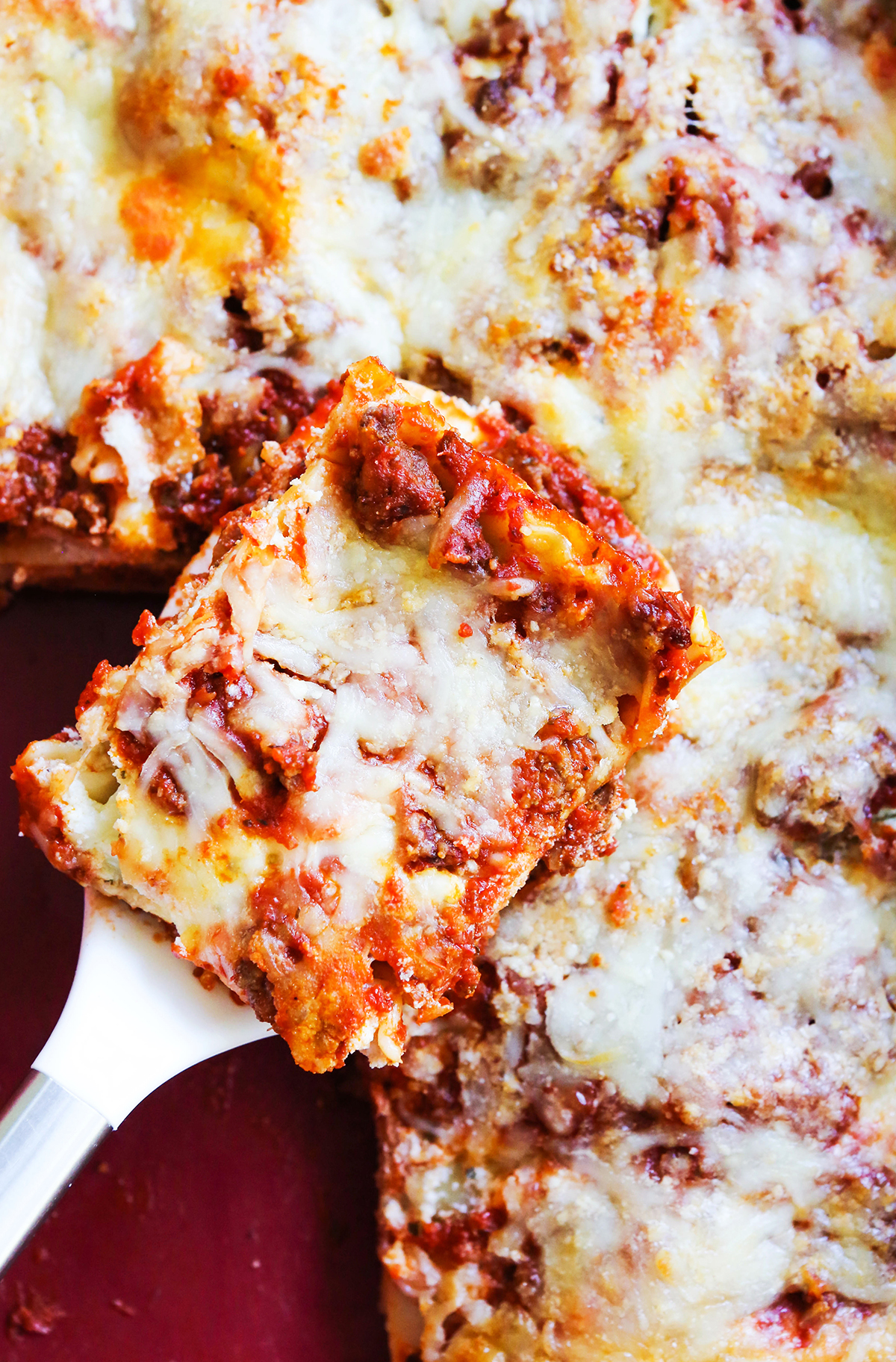 Lasagna dinner is a the best option when you're looking to fill the bellies around your table! This Italian dish offers pasta, cheese, meat and comfort galore.
When serving this comforting meal, you may find that you aren't sure what to serve alongside it! If this is the case, I've got your back! Read on for a bunch of yummy ideas about what to serve with lasagna so you can create a complete meal.
FAQ About Lasagna
Can you cook frozen lasagna without defrosting?
When baking packaged lasagna from the freezer aisle at the grocery store, it is meant to be cooked straight from frozen. You may bake homemade lasagna in the same way, but best results come from baking after it has thawed first.
How do you layer lasagna?
Layer lasagna as follows: Thin layer of pasta sauce, lasagna noodles, ricotta cheese and meat pasta sauce. Repeat twice! Top with mozzarella cheese and Parmesan.
How long can i keep lasagna in the fridge before cooking?
Lasagna can be assembled, covered with aluminum foil, then stored in the fridge for up to 48 hours before baking in the oven as directed in the instructions.
How long can lasagna sit out?
Lasagna can be left out at room temperature for 4 hours before bacteria growth becomes a concern.
How long do you cook lasagna?
Lasagna can be baked in a 375-degree oven for 50-60 minutes, or until pasta is cooked through and cheese is melted and bubbly.
How long does lasagna last in fridge?
Lasagna lasts in the fridge for up to 4 days when tightly covered.
Favorite Lasagna Recipe
Meet your new favorite classic lasagna! This truly is the best lasagna recipe. The hearty layers of meat, cheese and pasta are so filling and flavorful. Make one pan for tonight and freeze one for next week!
Instant Pot Lasagna
Lasagna has never been so easy! No need to pre-cook noodles OR squeeze everything into a springform pan! Layer traditional lasagna ingredients right in the inner pot and dinner is ready in 40 minutes. A filling and comforting pasta dish could not be easier or more delicious.
Recipe Notes – Make the Best Pasta Dish
Cottage cheese can be substituted for ricotta cheese if you don't have it or prefer a different texture.
You can often buy Italian sausage in mild or hot and I like to add a little spice to the recipe by using hot. When it is mixed in with all the cheese and tomato sauce, the final dish isn't too spicy, just extra flavorful.
This is the PERFECT dish to prepare for your next dinner party!
To add a few more veggies into your lasagna, thinly slice a cup of zucchini or dice some spinach and fold it into the meat sauce.
It is ok to under-boil the noodles by 2-3 minutes. They'll do some cooking yet in the oven, so they can get mushy if they're pre-cooked for too long.
Swap the spaghetti sauce out with marinara sauce for a different flavor.
Create a spicy version of this pasta dish by adding red pepper flakes to the sauce mixture or by using spicy sausage.
What To Serve With Lasagna – Easy Side Dishes
Mushrooms
Cauliflower
Antipasto platter or skewers
Caprese salad
Roasted roma, heirloom or cherry tomatoes
Steamed zucchini or zucchini chips
Garlic bread, french bread or crusty bread
Bread or dinner rolls with butter
Bruschetta
Breadsticks
Steamed or roasted carrots
Buffalo wings
Arugula salad with Italian dressing
Sourdough rolls
Steamed green beans
Iceberg or romaine lettuce wedges served with a creamy dressing such as ranch
Leafy green salad
Sauteed cabbage or cabbage steaks
Chopped Salad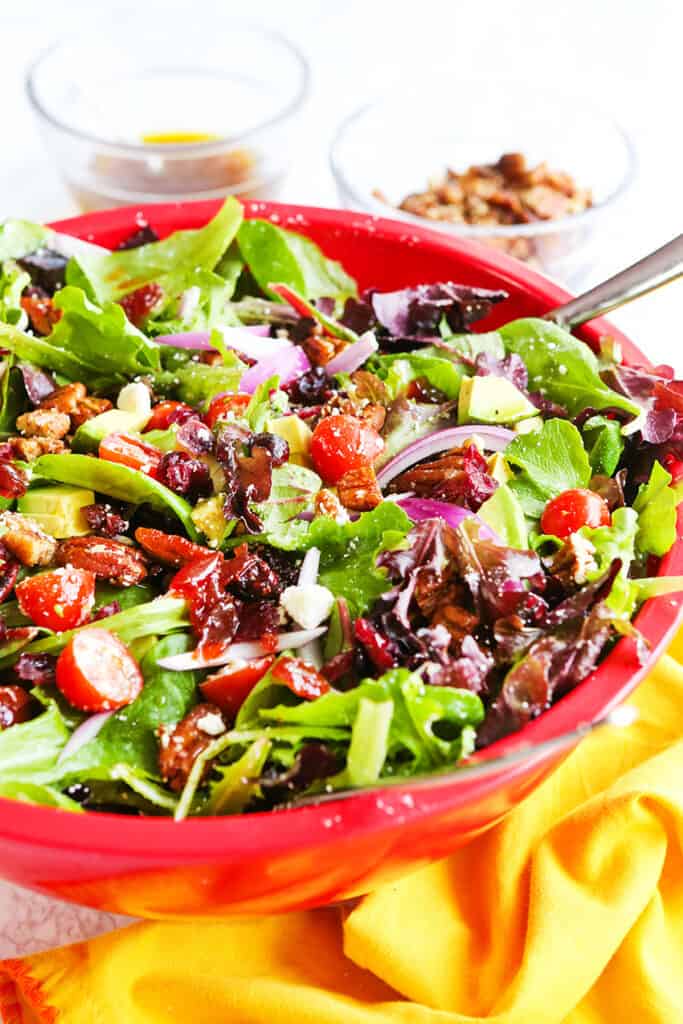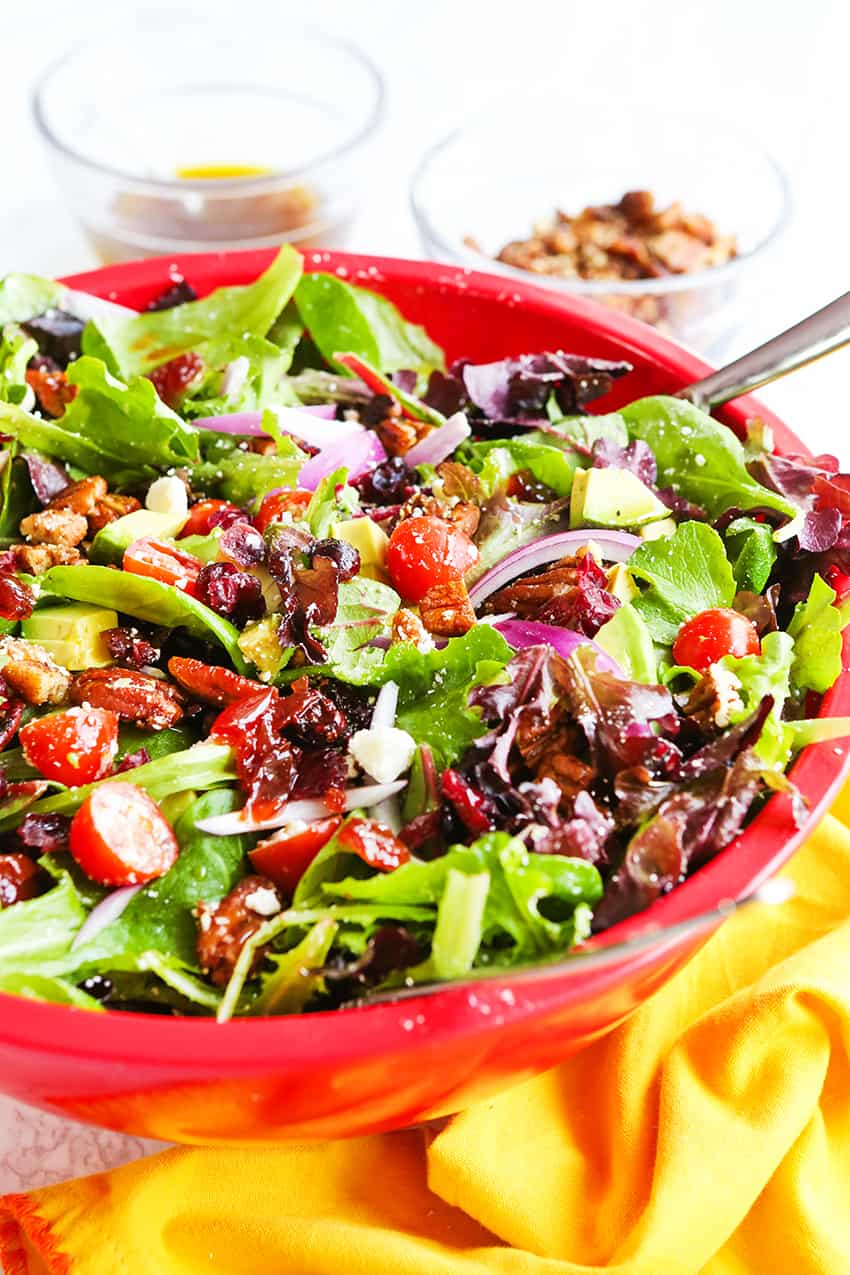 This is the best chopped salad recipe you'll find. It makes a large batch to enjoy for lunch throughout the week or serve at your next gathering.
Mushrooms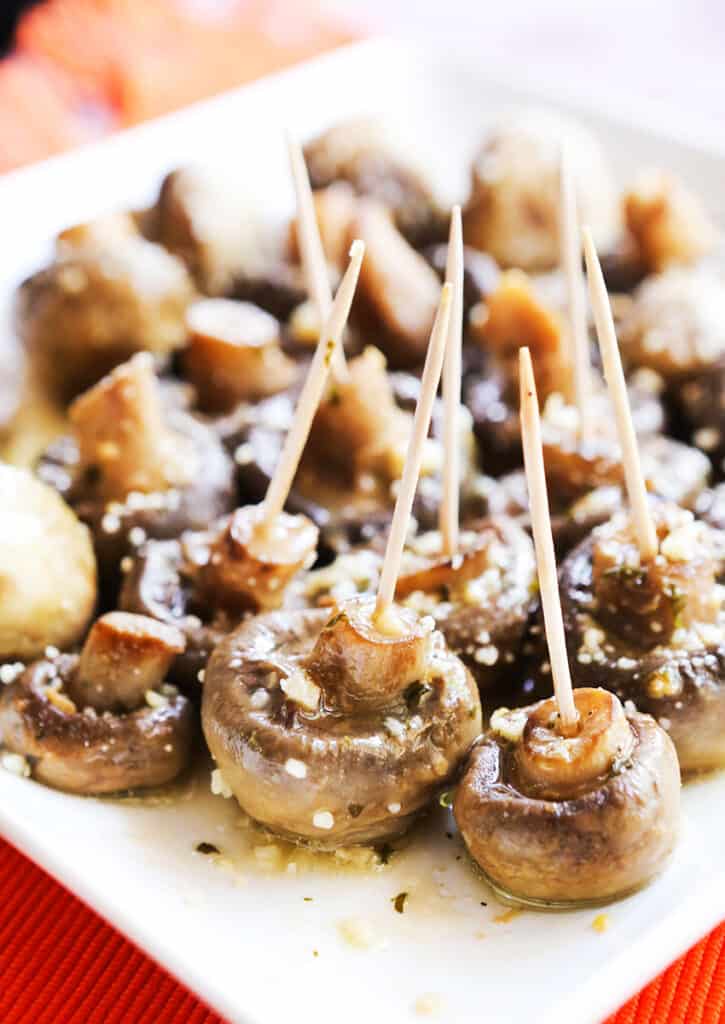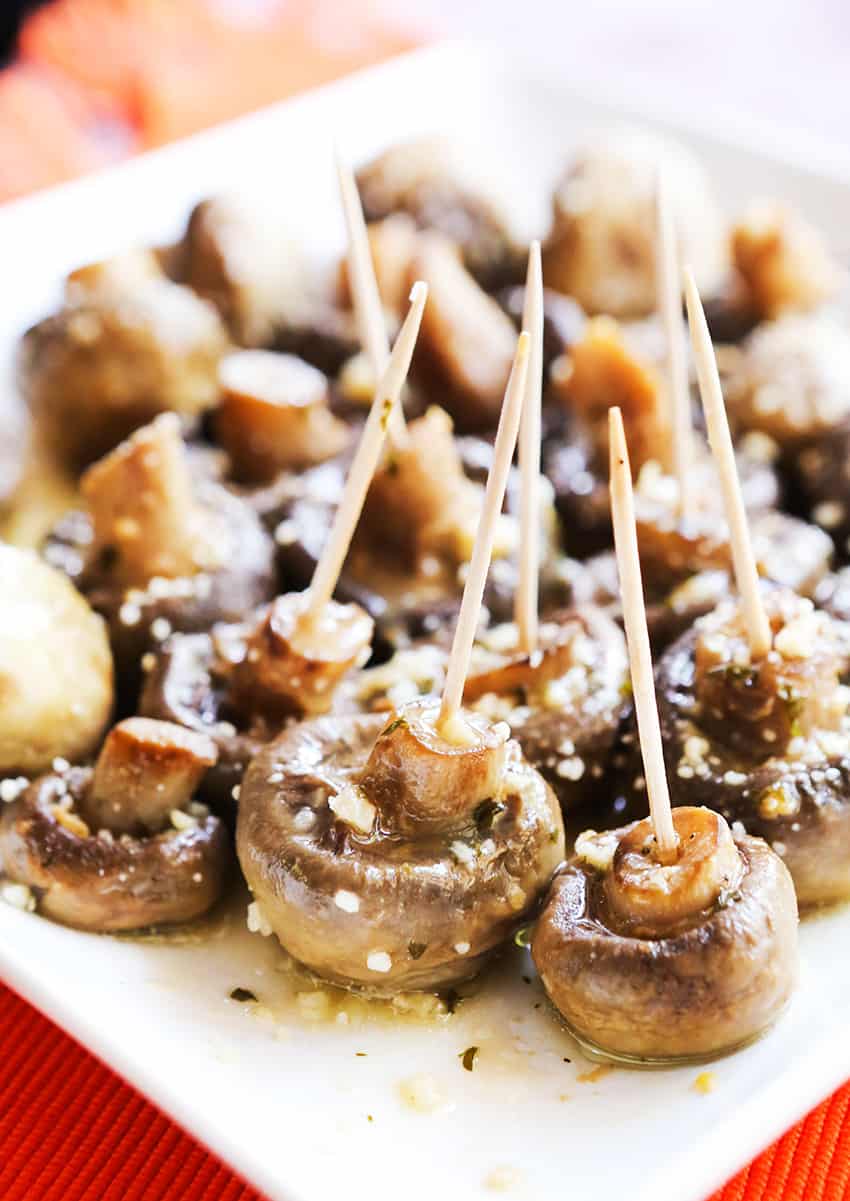 These buttery, ranch-flavored Instant Pot Mushrooms are a great side dish and also the perfect party food. They cook them perfectly every single time!
Steamed Green Beans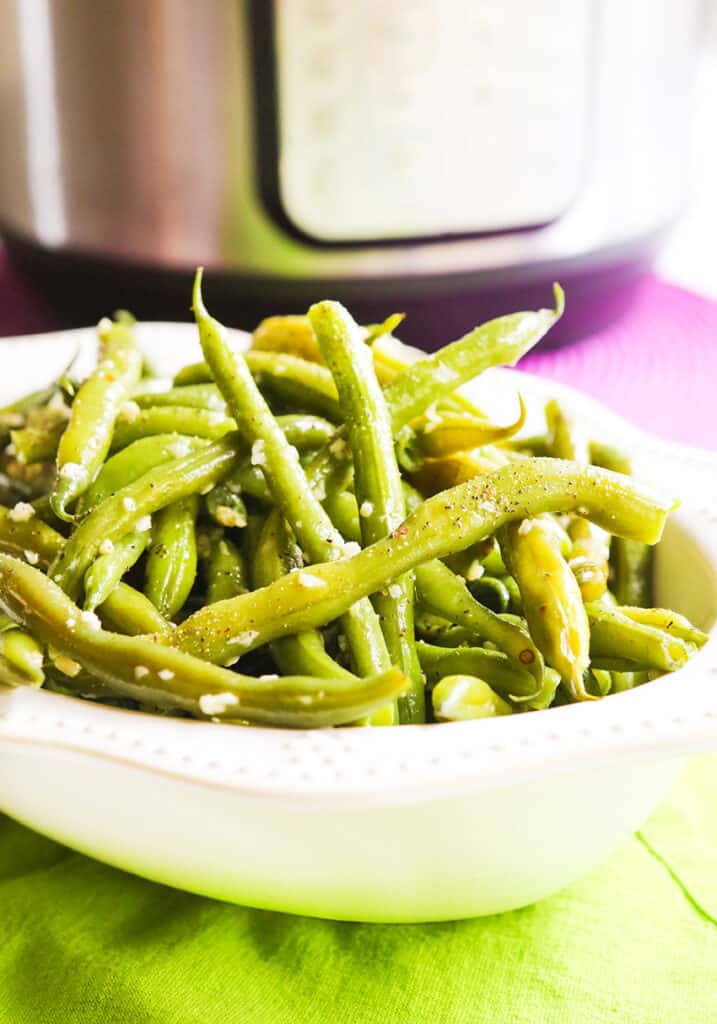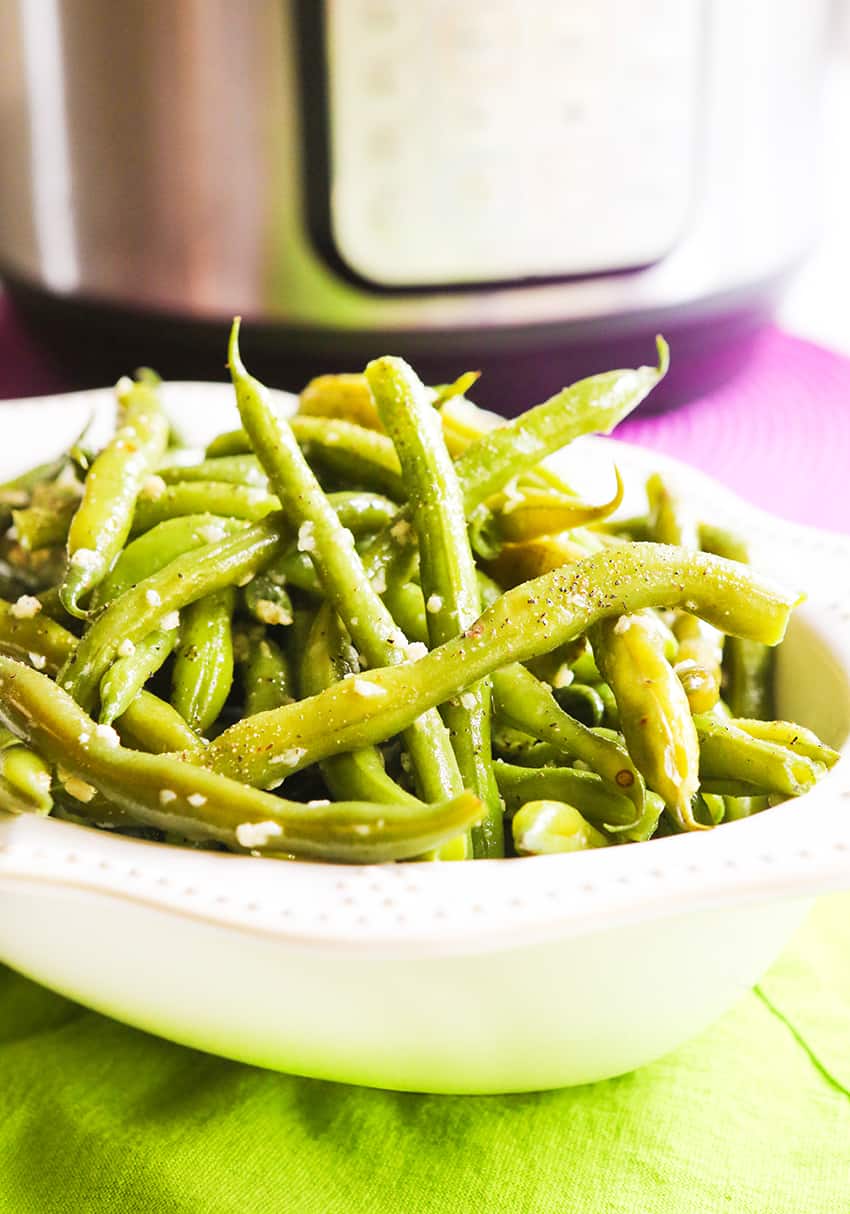 Free up space on your stove top by preparing Instant Pot steamed green beans quickly and perfectly! Enjoy these crunchy-tender, healthy beans as a side dish for any meal. They cook perfectly every single time!
Antipasto Skewers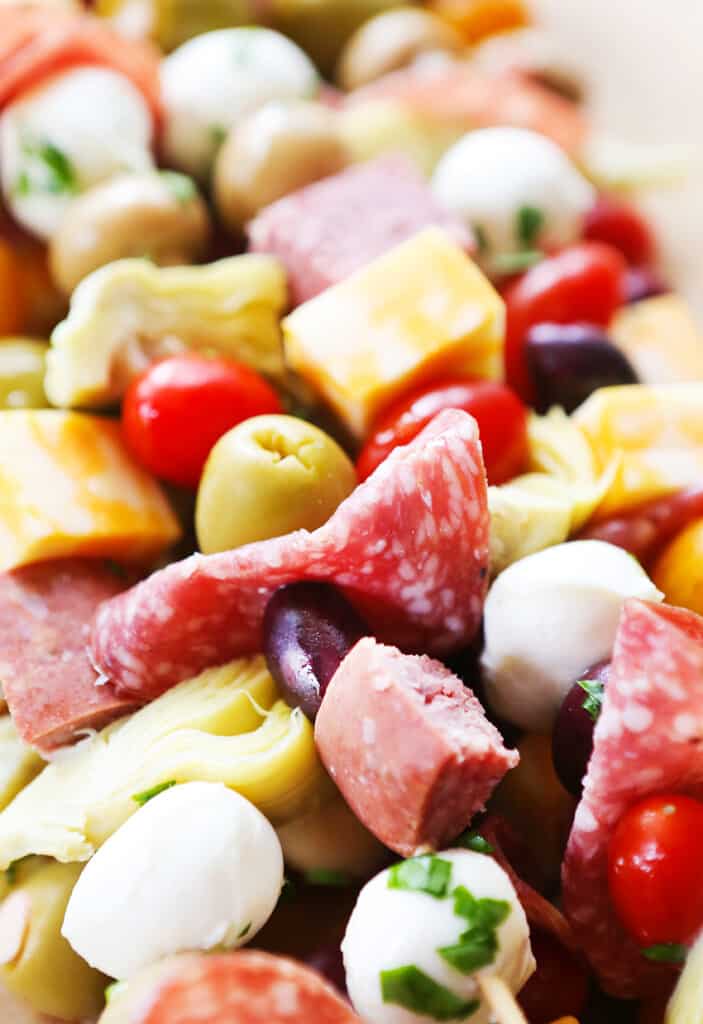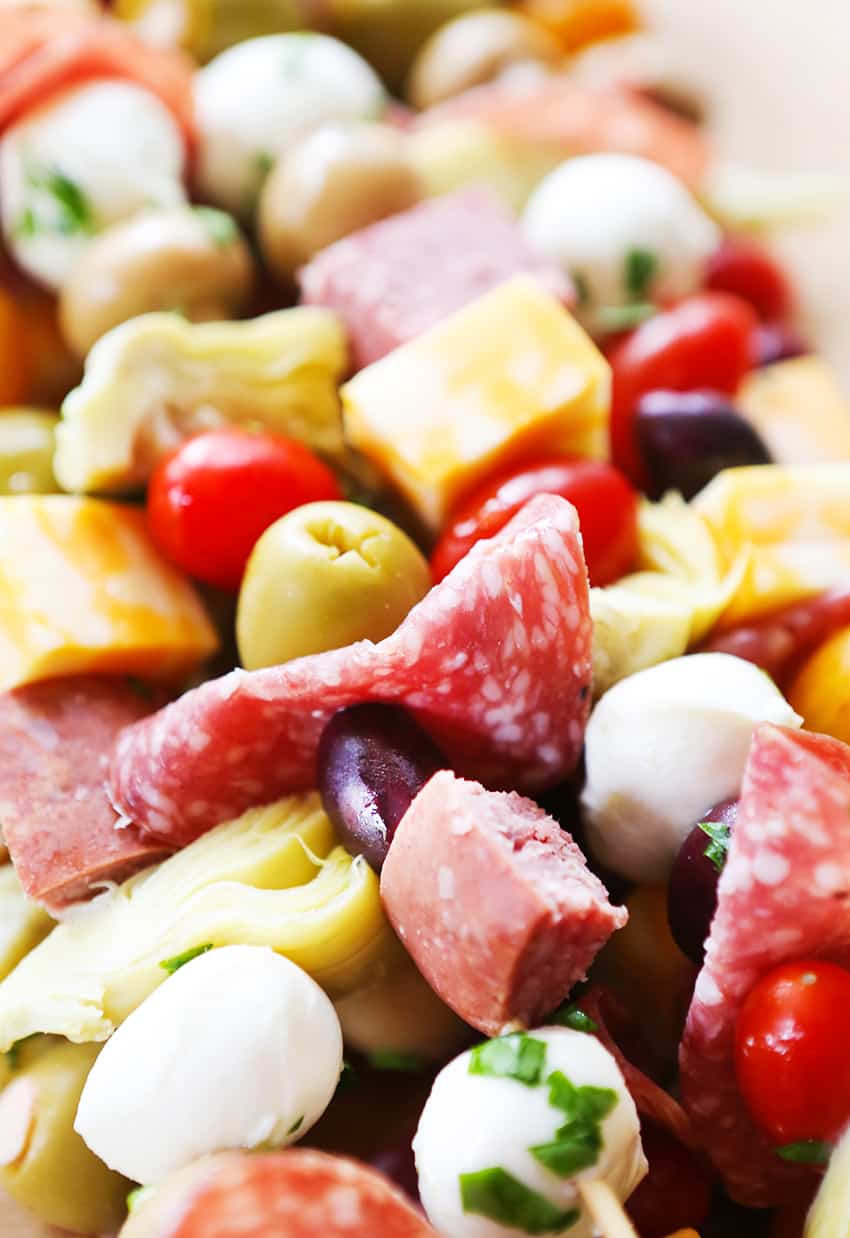 Turn Antipasto Salad into a delicious finger food! Italian meat, cheese and green and black olives can be threaded onto the skewers for a tasty snack. These Antipasto Skewers are easy to prepare and they're great as an appetizer or party food.
Crockpot Veggies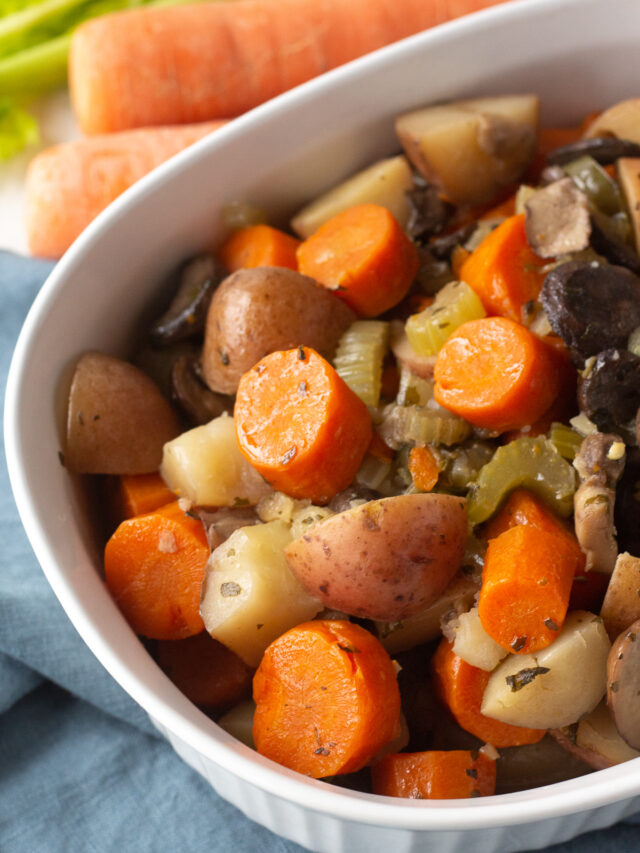 Making vegetables in the crock pot is a great way to use up extra veggies! Enjoy them now or freeze for another time. Feel free to swap out veggies from the recipe with whatever you have on hand.
Corn Dip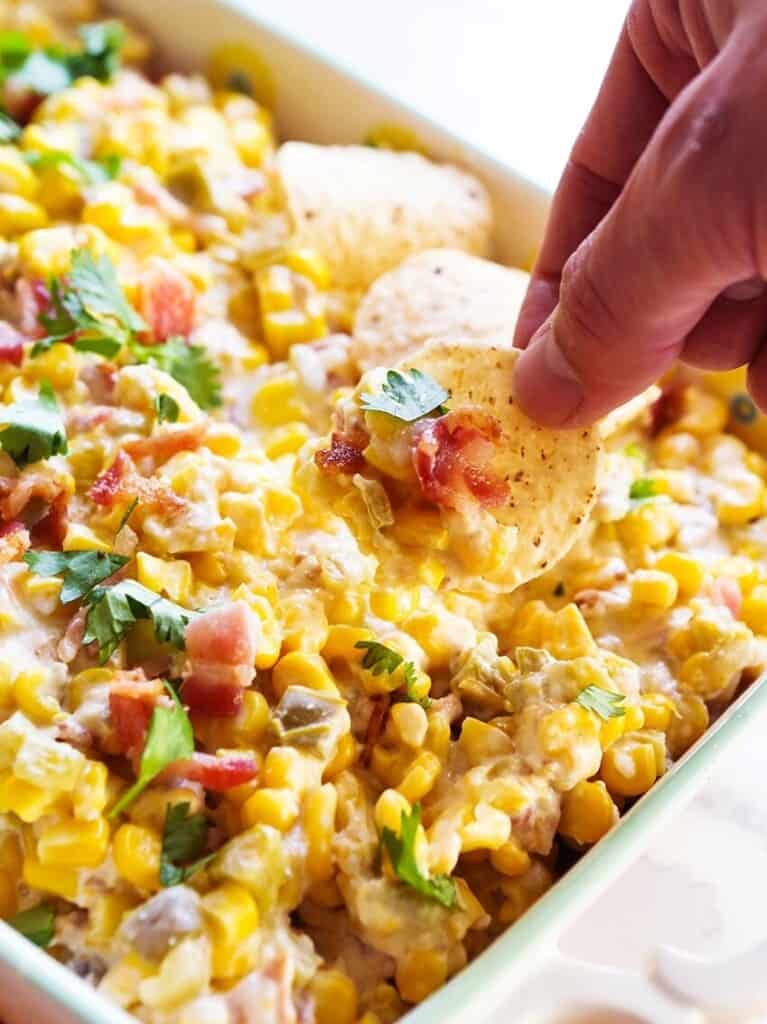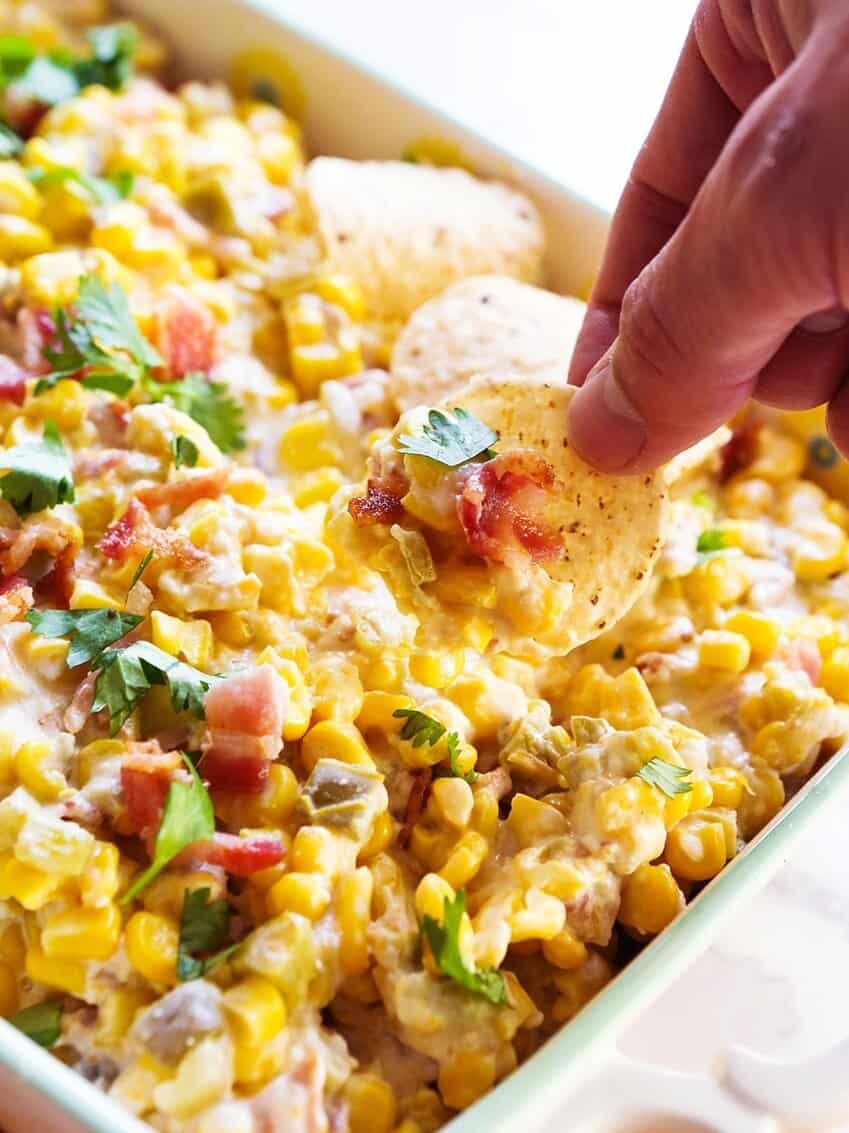 This corn dip recipe made in a slow cooker is an ADDICTING crowd pleaser! Bacon and green chiles give it the perfect kick! Serve with chips or crackers as an appetizer or solo as a creamy side.
Roasted Tomatoes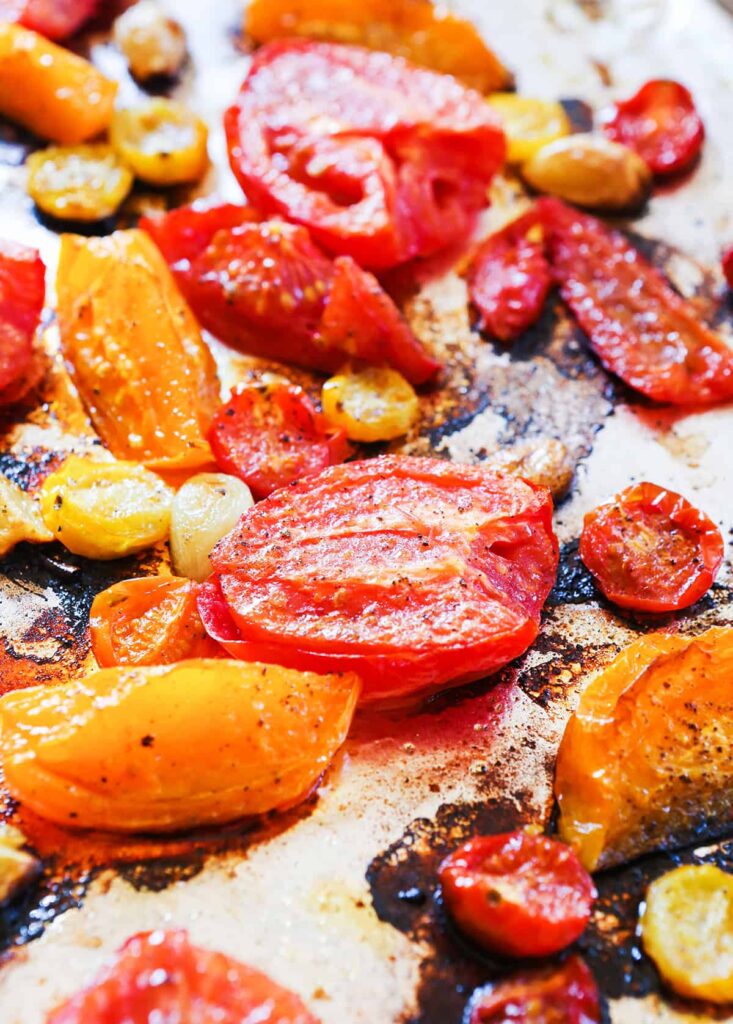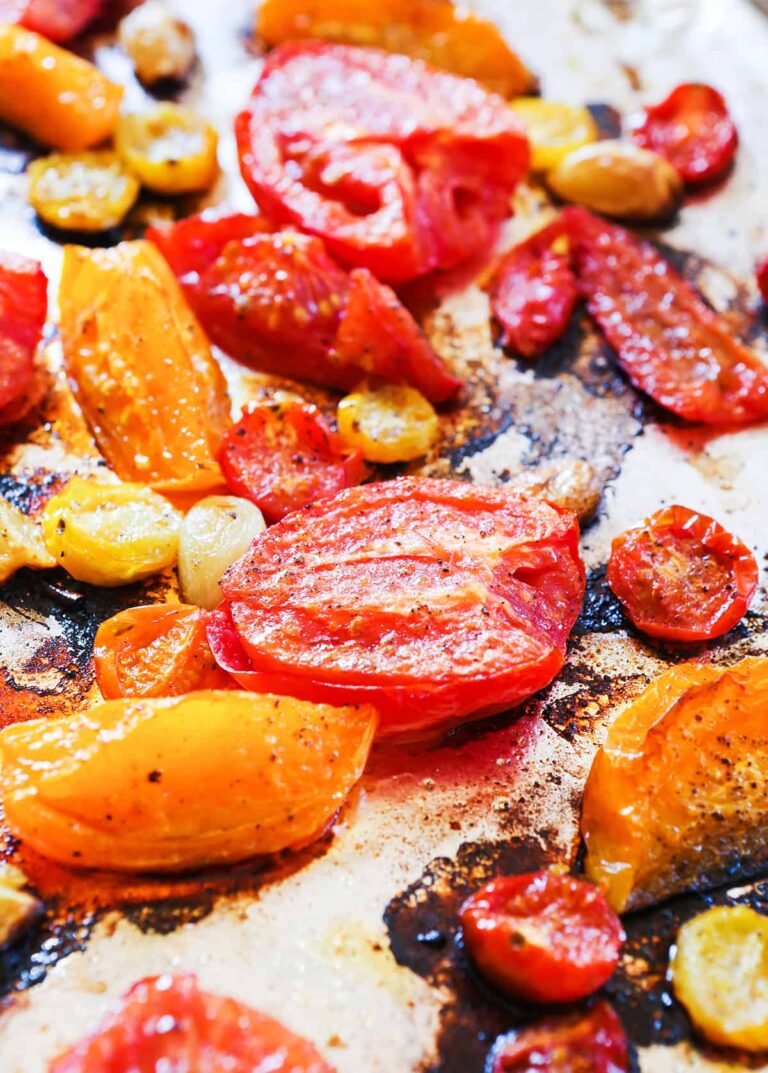 Learn how to roast Roma tomatoes with only 3 ingredients! The end result is flavorful, succulent tomatoes that go great in soup, pasta sauce and so much more. Made using ALL fresh ingredients, this is such a great way to use up summer tomatoes!
Air Fryer Chicken Wings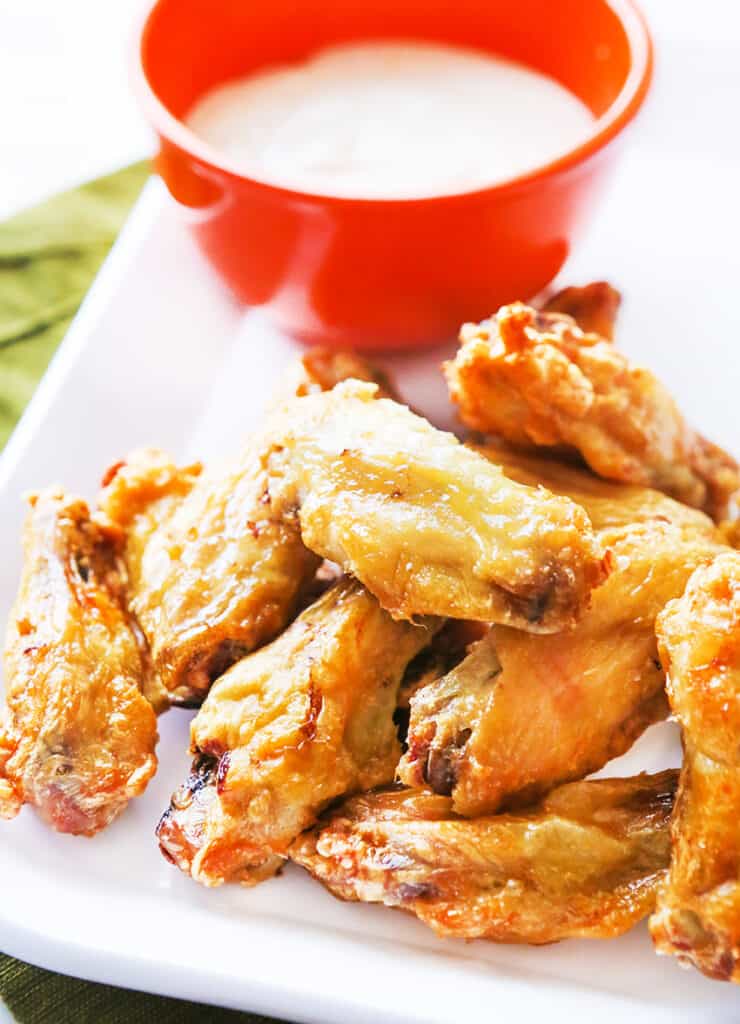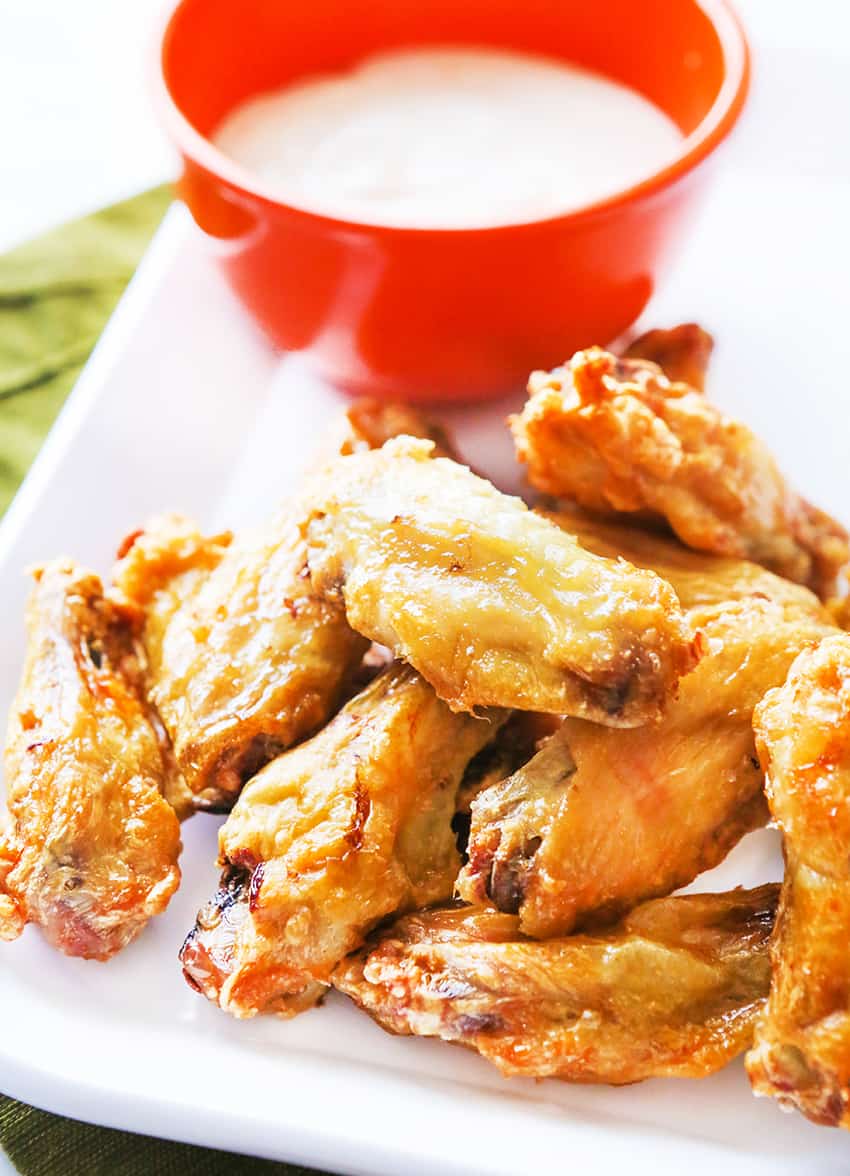 Looking for a super easy and perfectly crispy chicken wings recipe? Oh good! You're in the right place! With very little effort on your end, your air fryer will produce the most perfect wings you'll ever eat. Serve with blue cheese dressing!
Sauteed Asparagus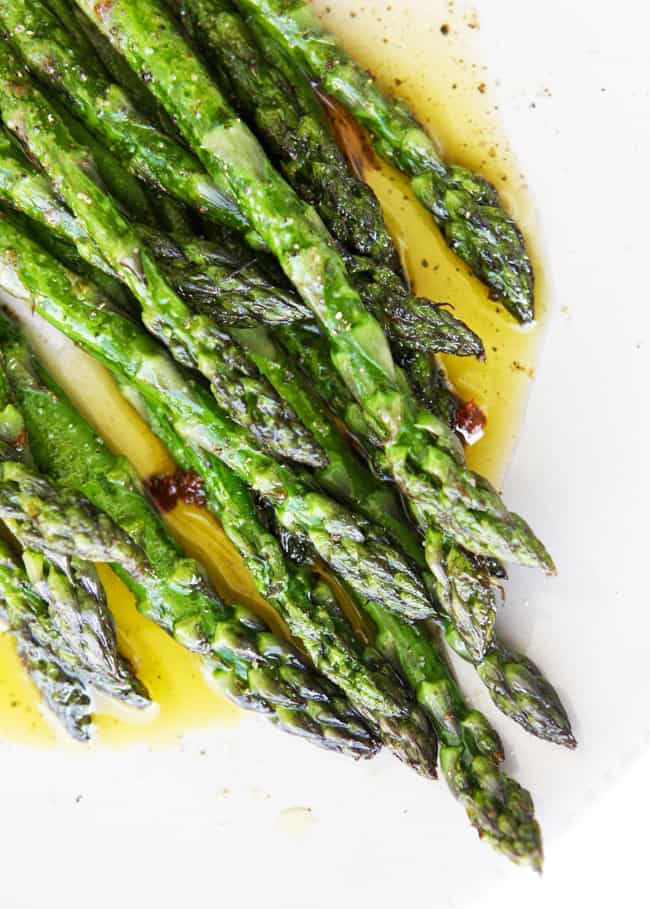 Asparagus is a super simple veggie to prepare. Make this delicious side dish to go along with any meal. You'll enjoy every bite of this sauteed asparagus!
Dinner Rolls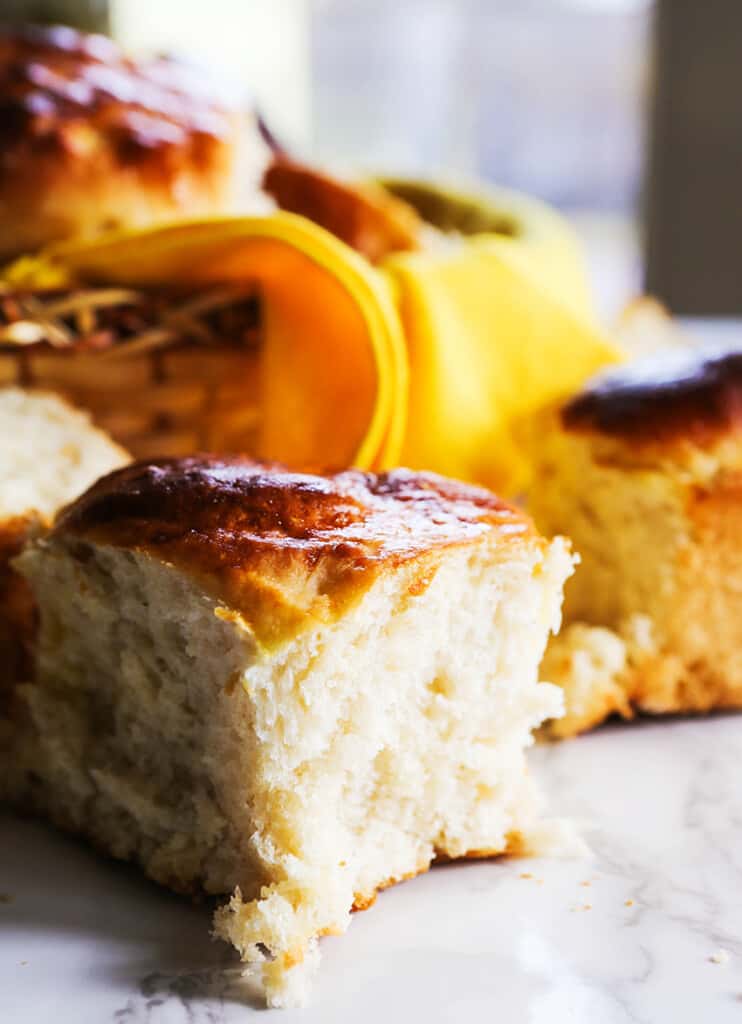 These are the BEST dinner rolls for Thanksgiving that you'll find! They are fluffy, slightly sweet and delicious and they go great with any meal, whether it is a large turkey dinner or a simple weeknight meal.
Roasted Vegetables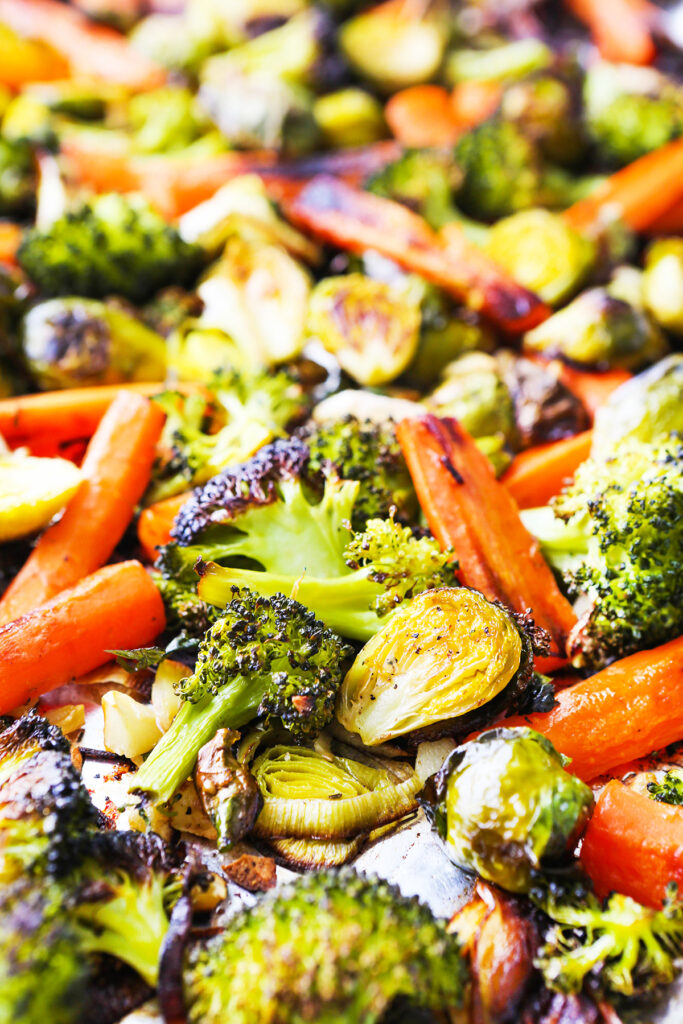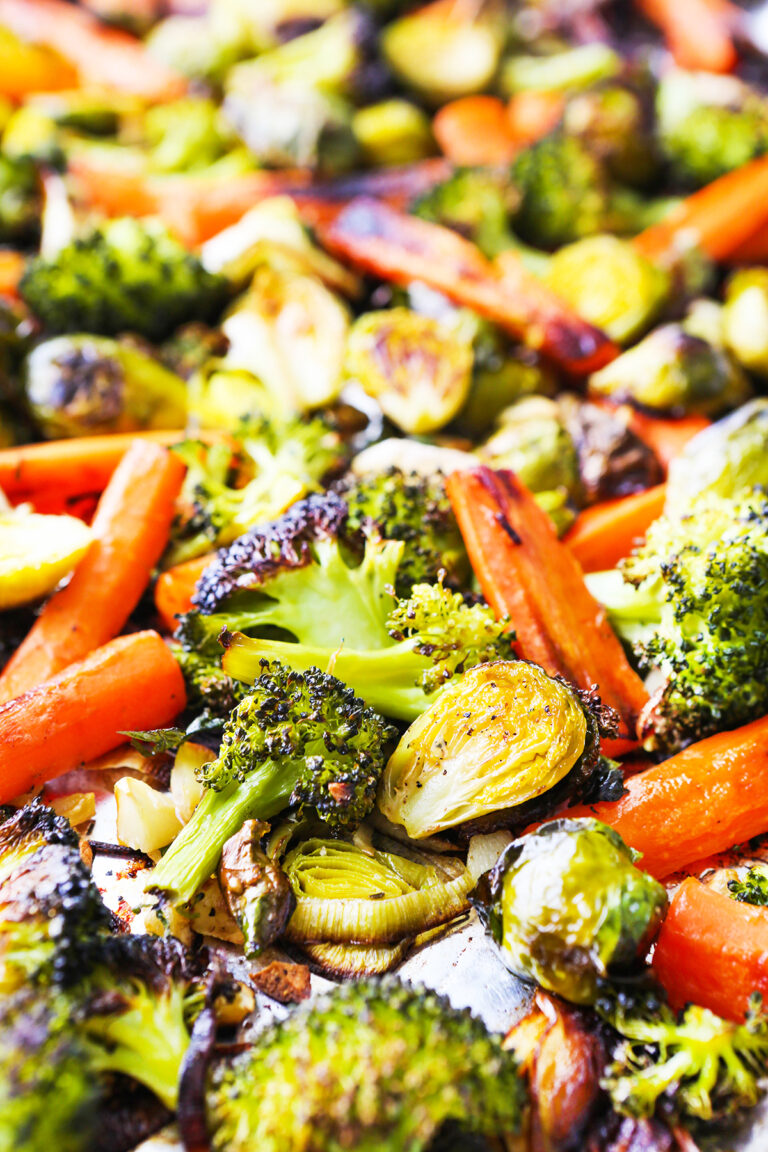 You can be sure that these are the best roasted vegetables recipe you will make. Get excited to enjoy a deliciously crispy, flavorful side dish. Roasted broccoli and carrots will turn veggie haters into veggie lovers! Swap out vegetables in this recipe for any you might have on hand, such as cauliflower, zucchini, mushrooms or onions.
Cabbage Steaks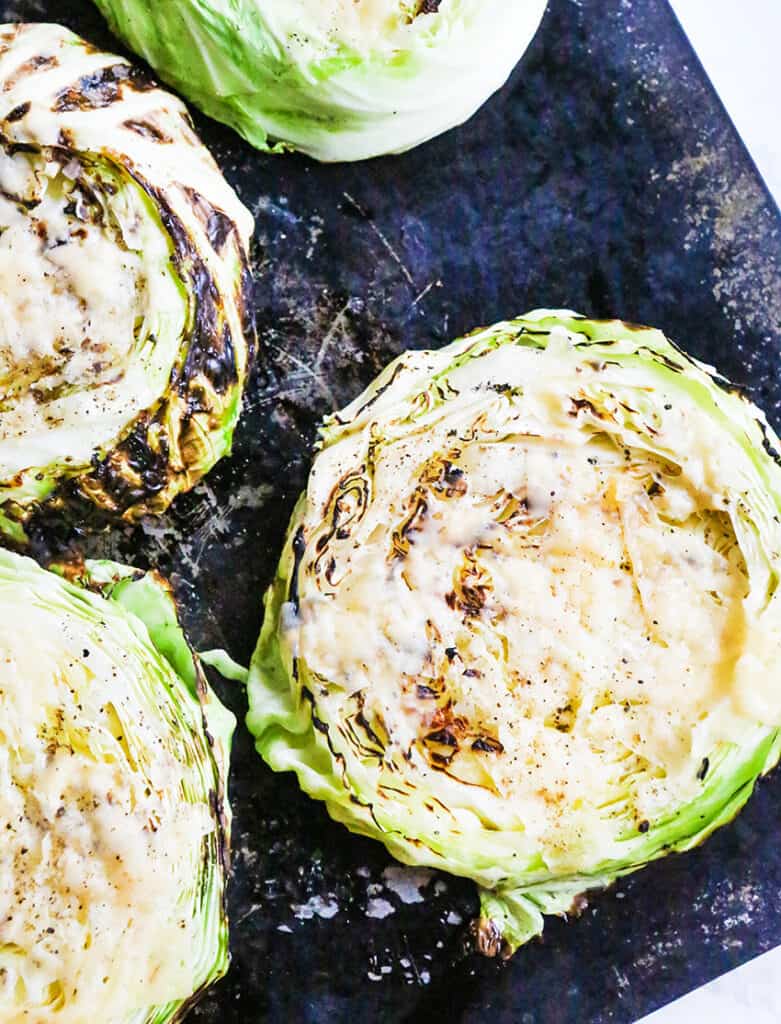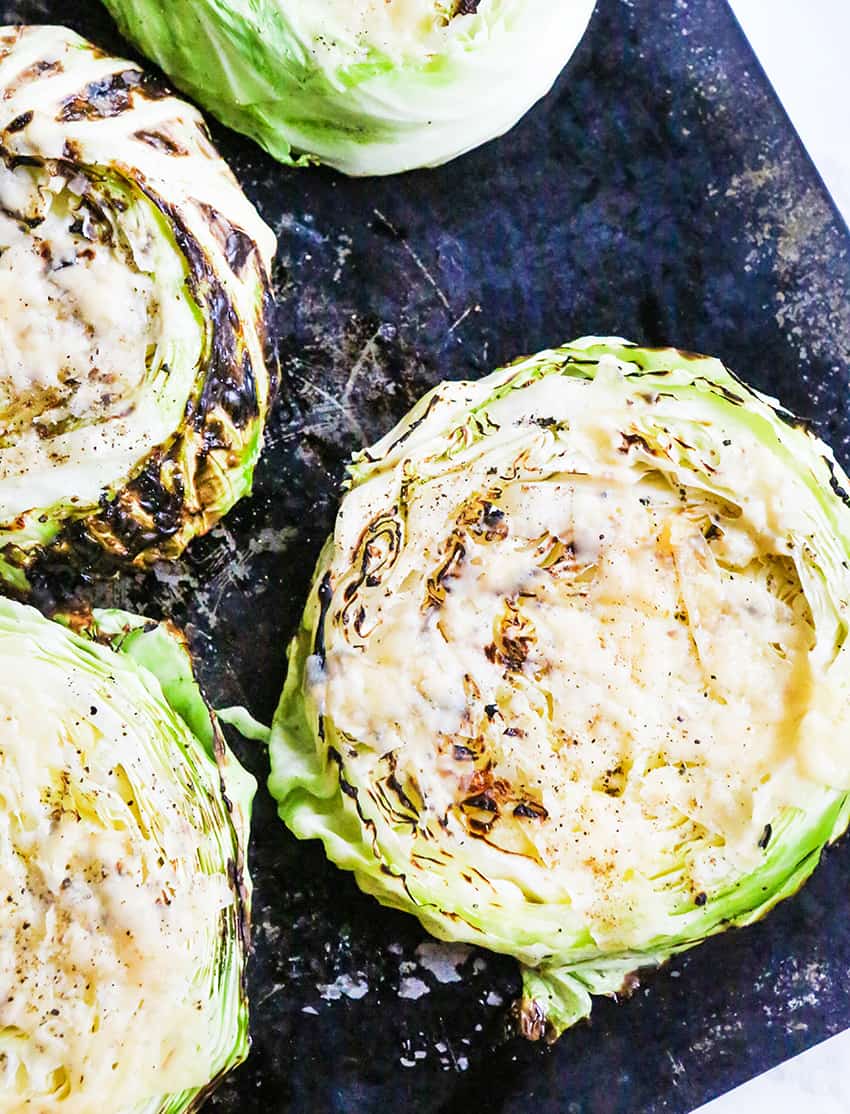 Take grilled cabbage to the next level by making cabbage steaks! Top them with shaved Parmesan cheese, bbq sauce or just a simple pat of butter. Serve alongside any summer meal for the absolute perfect healthy side dish!
Garlic Bread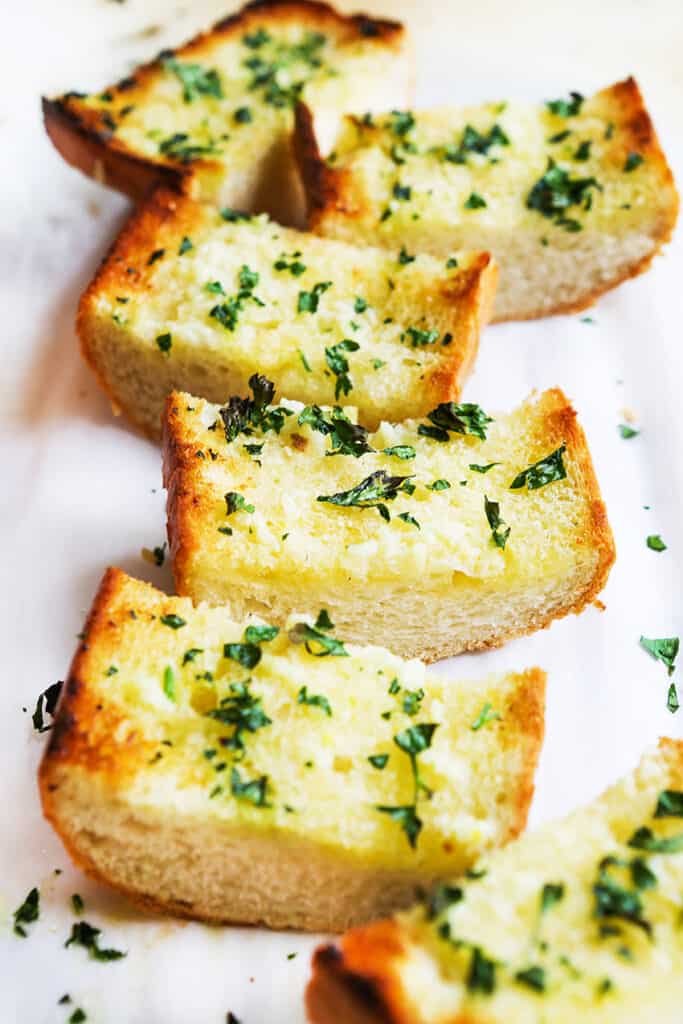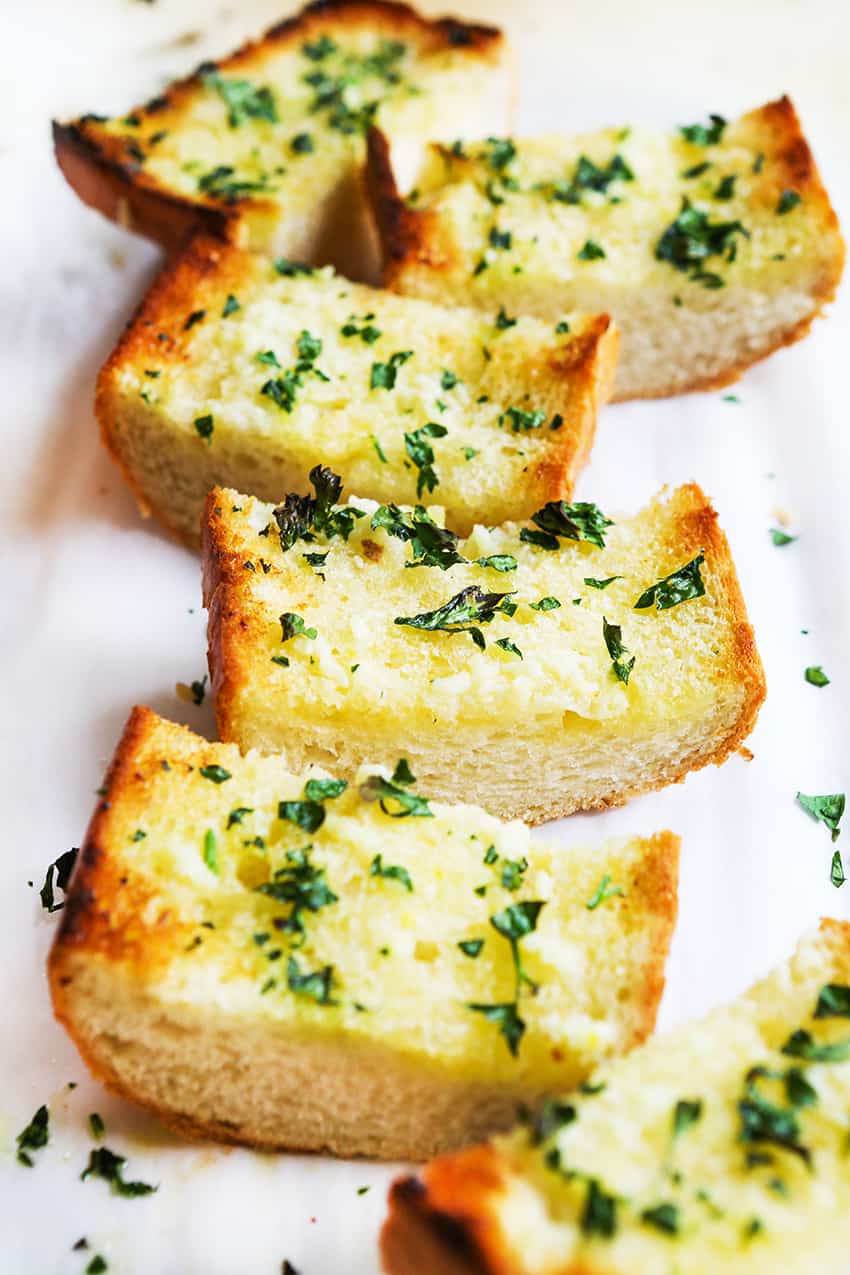 Garlic bread is super easy to make, requiring only a few simple ingredients and 10 minutes of your time!
Feta Cheese Dip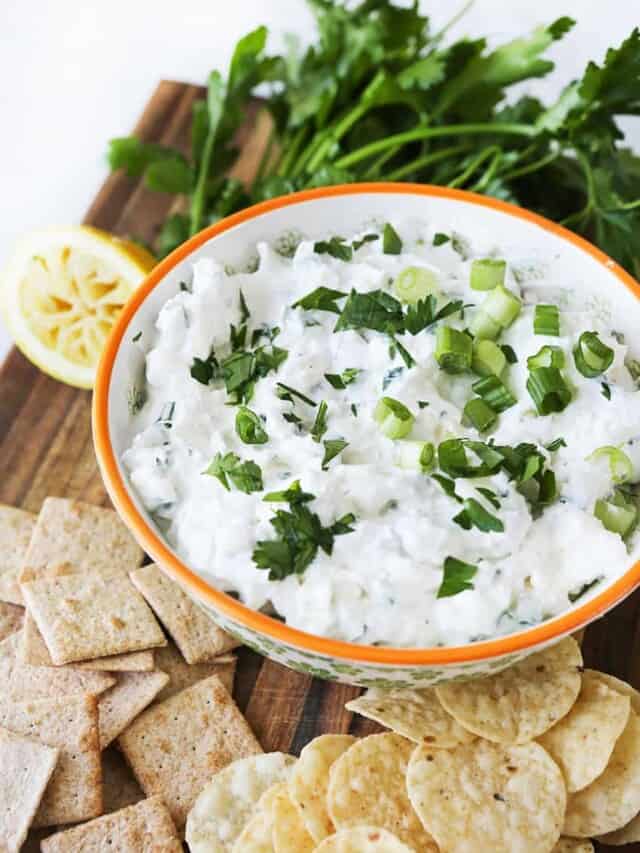 Feta Cheese Dip takes 10 minutes to make and it is ridiculously delicious. I'd tell you it's a great party food, but it never makes it to the party.
Roasted Brussels Sprouts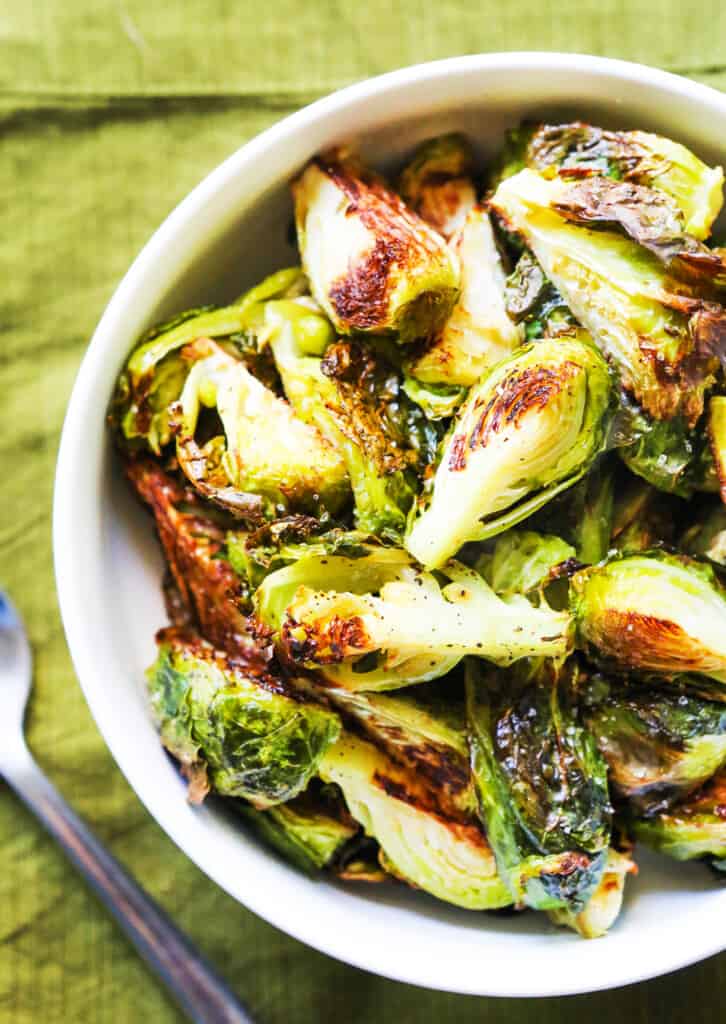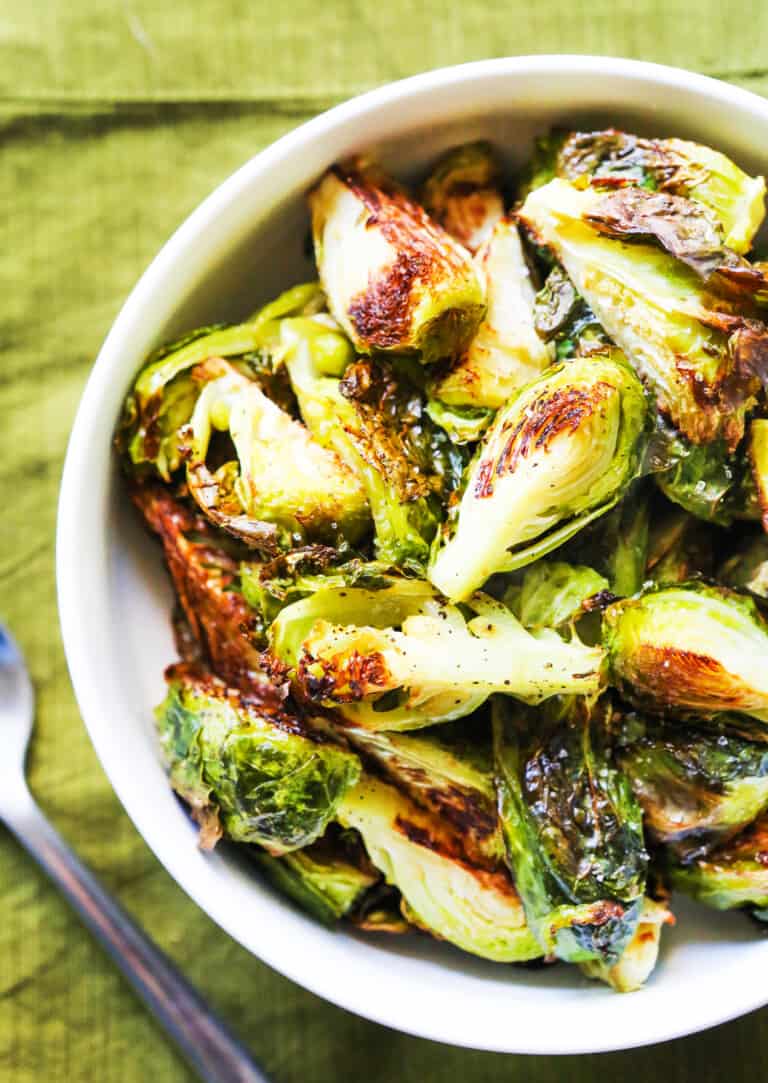 Make delicious, perfectly crispy Roasted Brussels Sprouts easily and in under 30 minutes. This side dish pairs perfectly with any meal, whether big or small. Perfect part of a holiday spread and also a great part of any simple weeknight dinner.
Tomato Salad with Avocados and Onions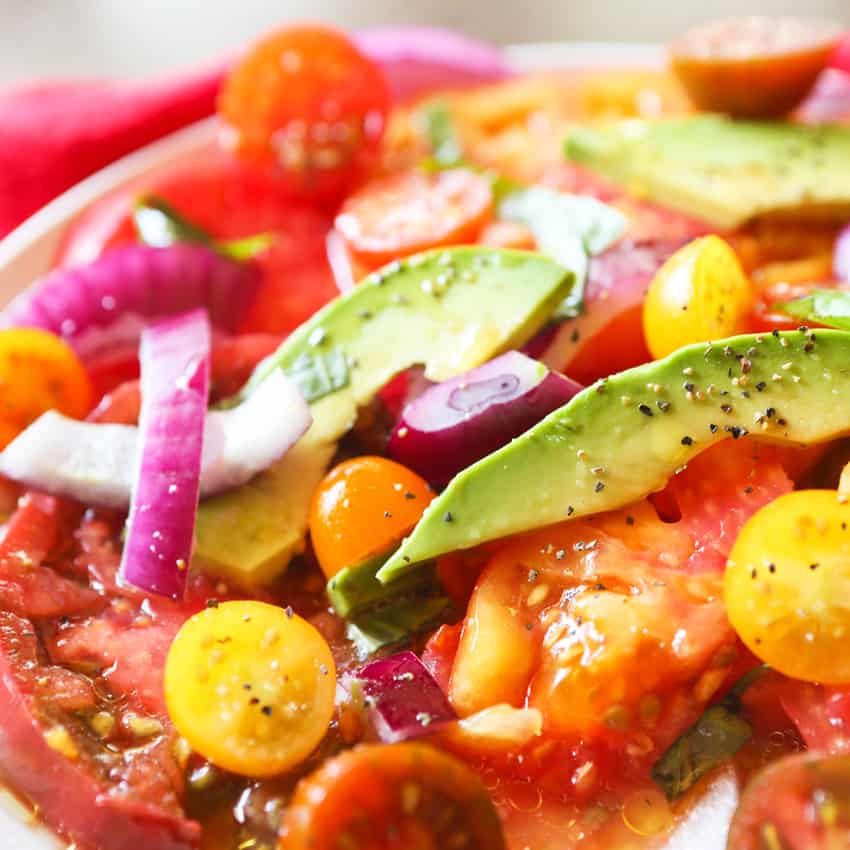 This best tomato salad with avocados and red onion slices screams freshness and requires only a handful of ingredients. This Whole30 salad is packed with flavor despite its simplicity and its beauty and flavor will WOW guests every time!
Bruschetta with Balsamic Glaze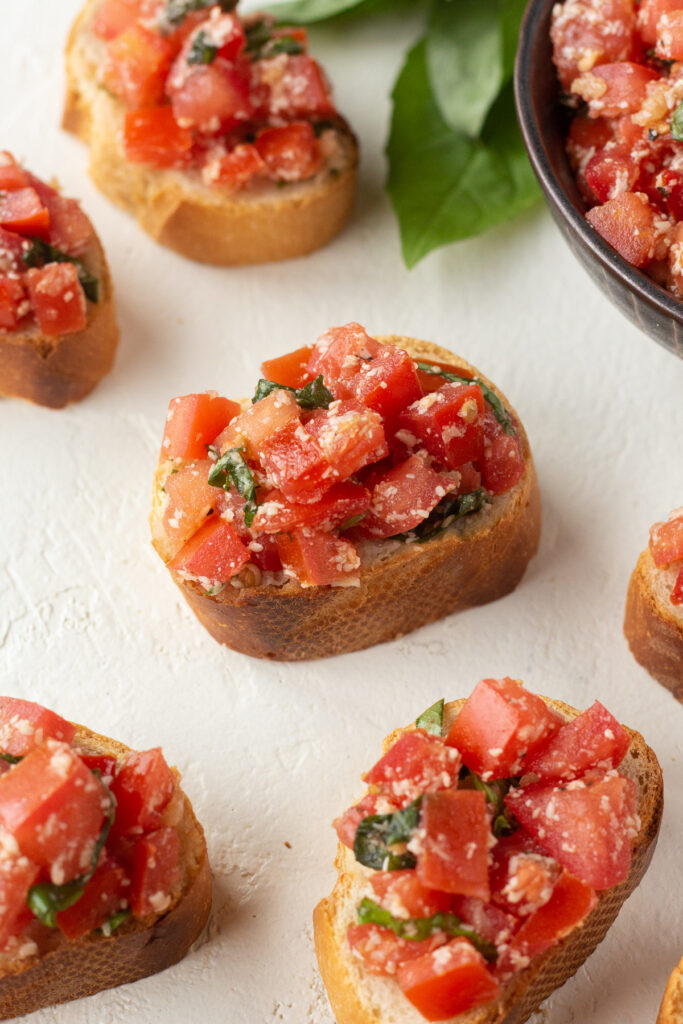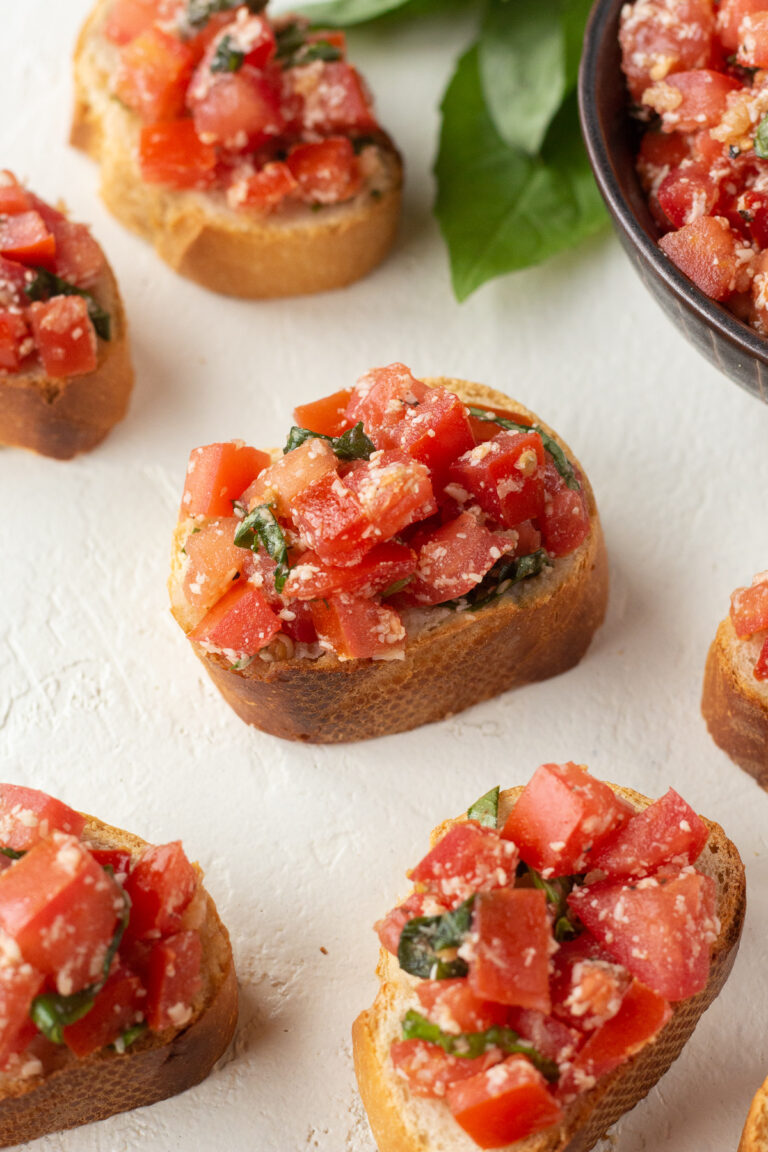 Tomatoes marinated in basil, oil, balsamic vinegar and garlic is the perfect topping for this bruschetta with balsamic glaze recipe. It is the perfect little finger food for any gathering. Get ready to knock people's socks off!
Deviled Eggs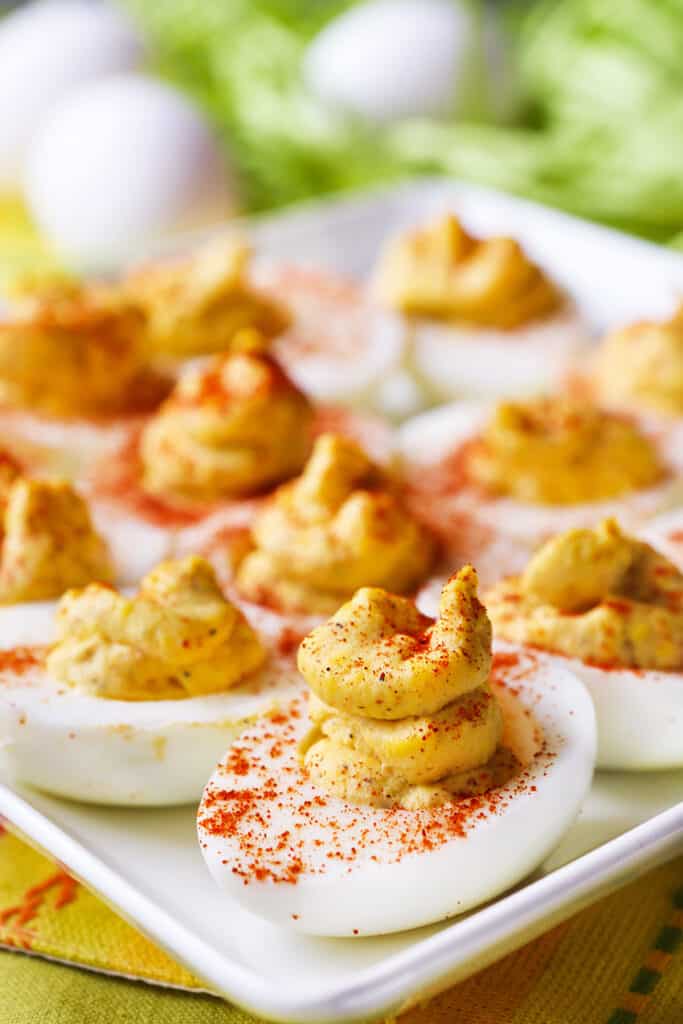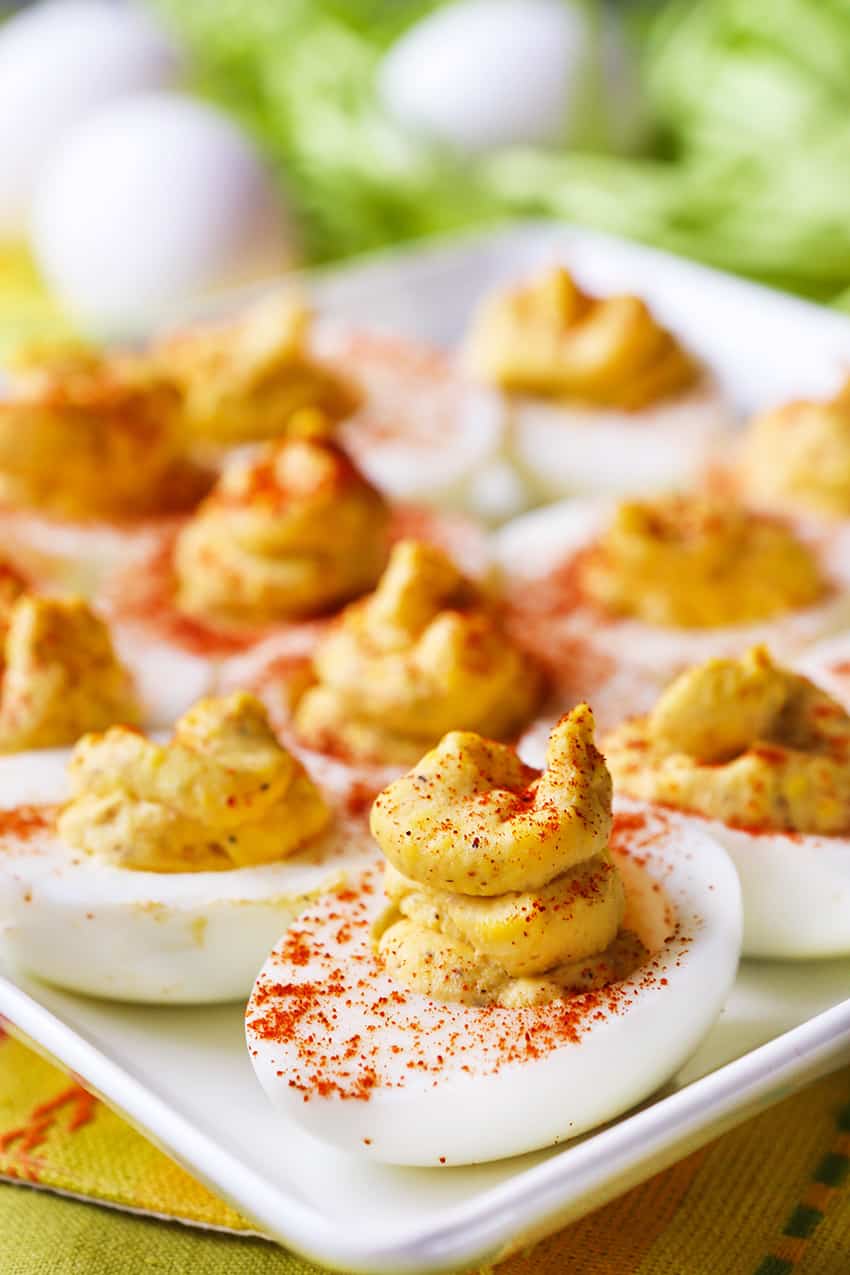 This recipe details the best deviled eggs ever. An American classic known for their appearances at summer potlucks and Easter dinner!
Crab Stuffed Mushrooms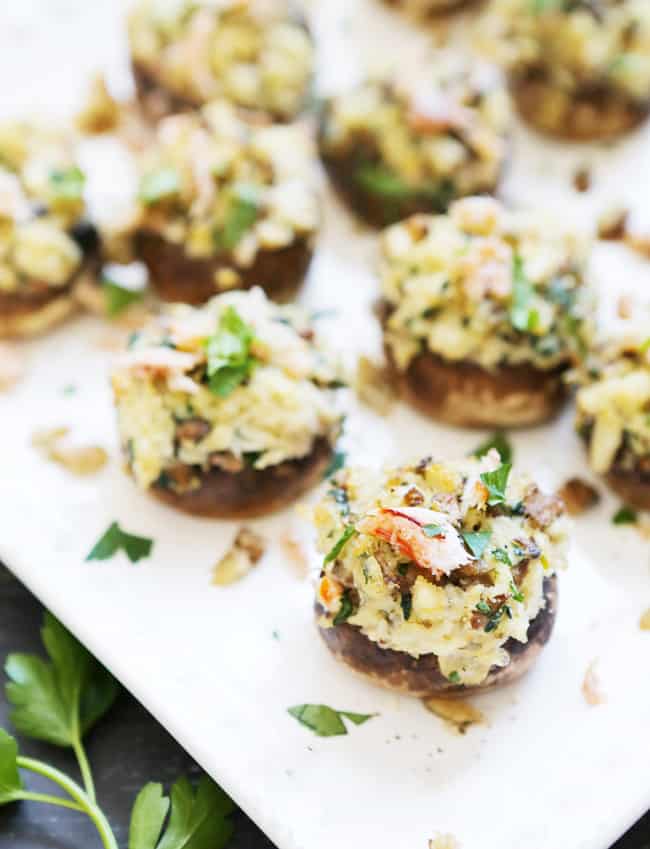 The cheese wedged into the centers of these crab stuffed mushrooms will send you to your knees. Great finger food for parties!
Broccoli Salad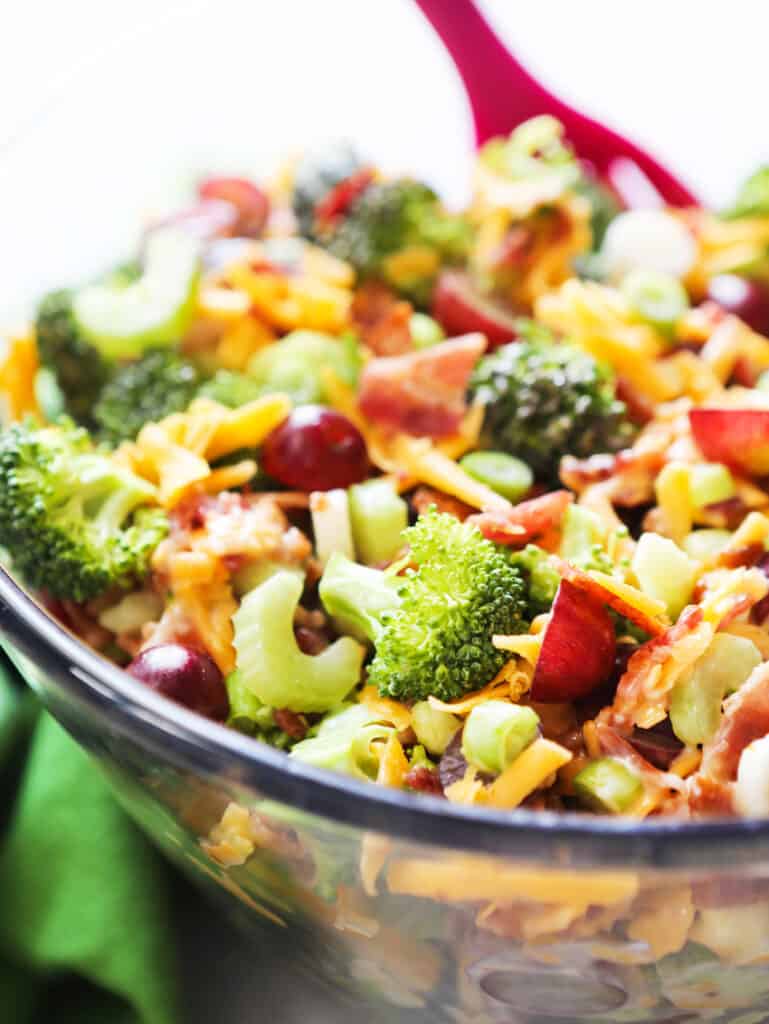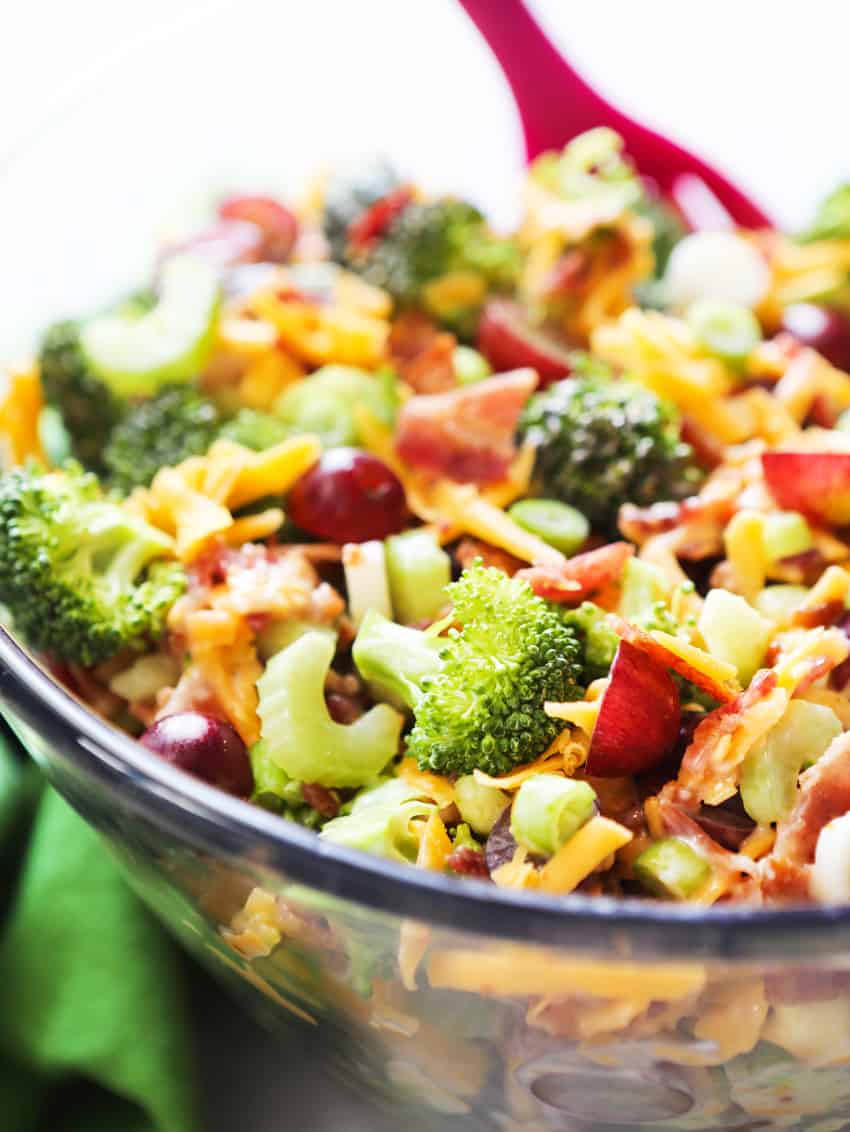 This Broccoli Salad is packed with crunchy, delicious ingredients and is not loaded heavily with mayo. It is the perfect dish to bring to your next potluck or gathering!
French Onion Soup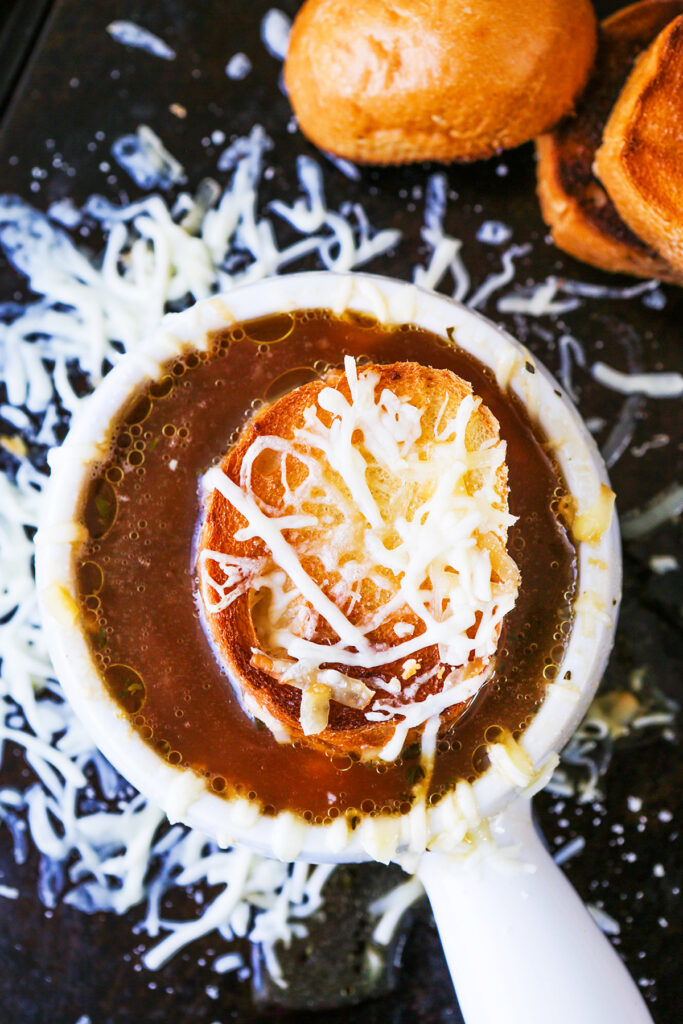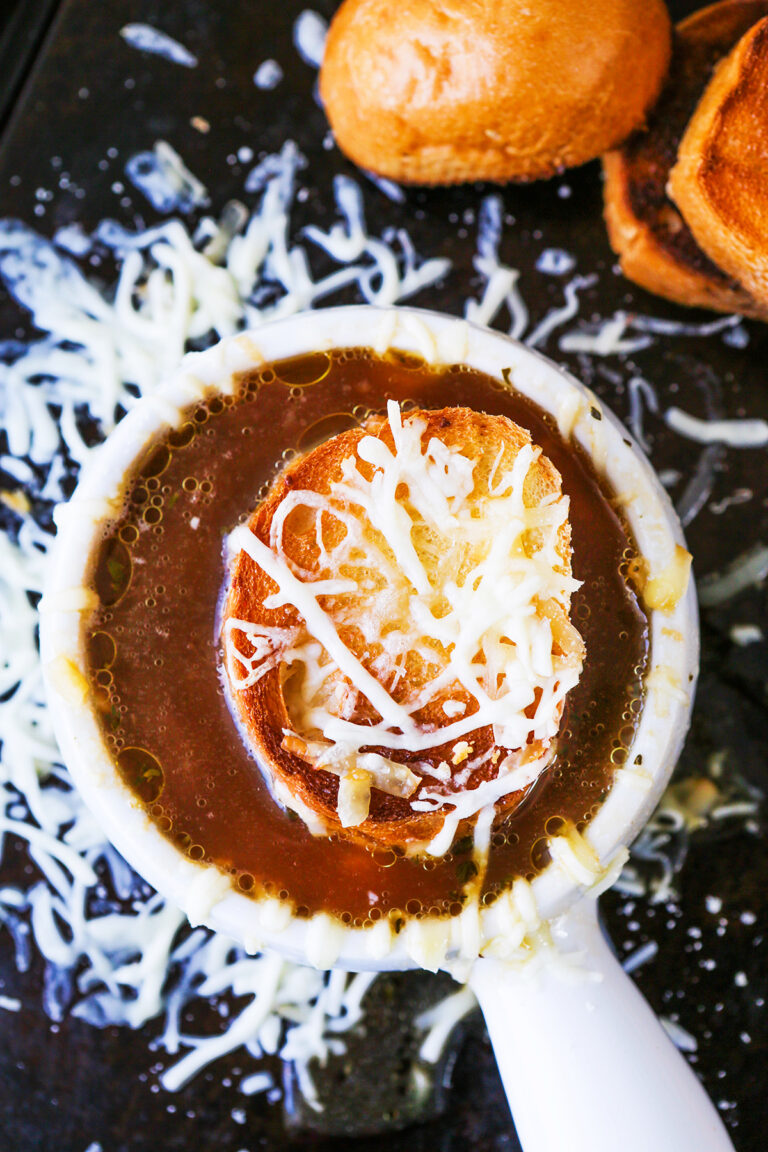 Add this classic French Onion Soup to your recipe arsenal. It is rich, hearty, flavorful and super easy to make. The presentation is impressive and will make people believe you've slaved over a hot stove all day long.