Chicken Alfredo is the perfect easy meal for busy nights. It is easy to make and even easier to enjoy! Once it is ready to eat, what should you serve alongside it? Read on for 21 delicious ideas—good sides for chicken alfredo!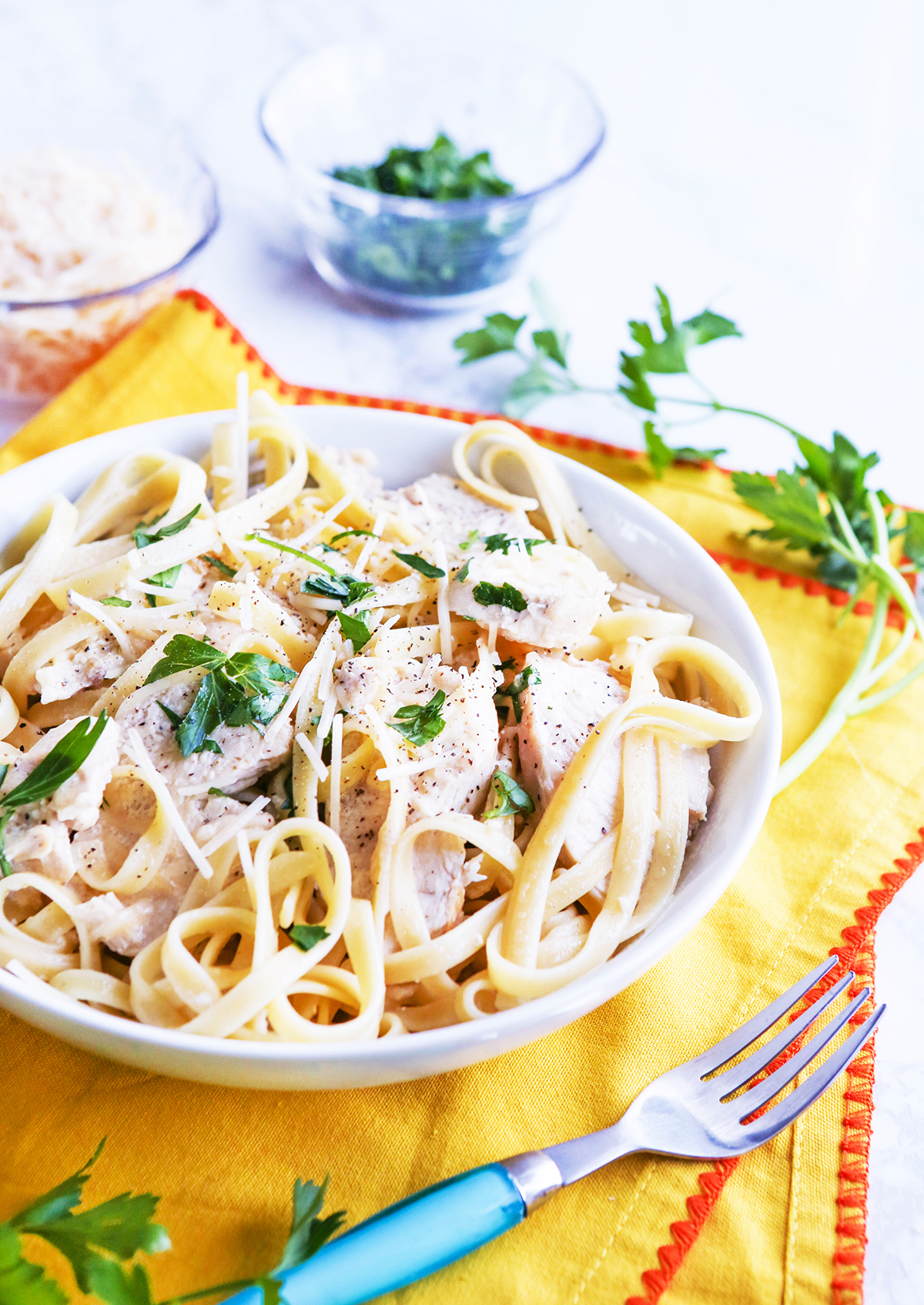 Deciding on Chicken Alfredo for a main dish is an easy choice to make. It is filling, creamy, meaty, easy to prepare and this classic Italian dish is also just plain delicious. It's a no-brainer, right? I could eat it every single night.
If you share my sentiments about this scrumptious dinner option, you may find yourself in a position where you are serving it as a meal to family or guests. If you're looking for some good sides for Chicken Alfredo, I've got your back!
Read on for an assortment of suggestions and recipes that will pair perfectly with your next Alfredo meal.
FAQ About Chicken Alfredo
Can you freeze chicken alfredo?
Fettuccine alfredo can be frozen in order to extend its shelf life. Transfer to an airtight container and store in the freezer for up to 4 months.
How to make chicken alfredo without heavy cream?
Milk or any milk replacement can be substituted for heavy cream in chicken alfredo.
Is chicken alfredo Italian?
Fettuccine chicken alfredo was actually born in Rome, Italy. It was not nearly as popular in Italy as it is in the United States, however.
Easy Chicken Alfredo Recipe
Chicken Alfredo is the perfect dinner recipe for busy nights and will make your taste buds sing. Done in 30 minutes and made in a single pan, this is such a great recipe and everyone will love it!
Or you may want to swap out a jar of spaghetti sauce with alfredo sauce! Read on for tips about how to make spaghetti with this creamy sauce.
Recipe Notes
For a gluten-free meal, replace the pasta with rice or a gluten free pasta cooked to al dente.
Use milk for the cream sauce to stay on the lighter side. Use heavy whipping cream and add a bit of either cream cheese or sour cream for an even creamier dish.
Go crazy with black pepper! This dish is meant to be enjoyed with a heavy dose of pepper.
Add the chicken at the end of the recipe to cut 12 minutes off the total time! If you go this route, you can skip step 1 entirely. Add meat that has been pulled from a Rotisserie chicken toward the end of the recipe instead!
Add a little bit of chili powder or cayenne pepper to the meat sauce for a spicy end result and amazing flavor.
Squeeze lemon juice over the top before serving, followed by a sprinkling of Parmesan cheese!
Make Alfredo Sauce at Home
Homemade alfredo sauce is so delicious. If you haven't tried making your own, you must! Refrigerate leftover sauce and reheat later in a small saucepan or in the microwave. Pour it over fettuccine noodles or any type of cooked pasta.
How To Reheat Chicken Alfredo
If you find yourself with leftovers, you can reheat and enjoy them again the next day. Learn how to reheat chicken alfredo so it can be enjoyed again later.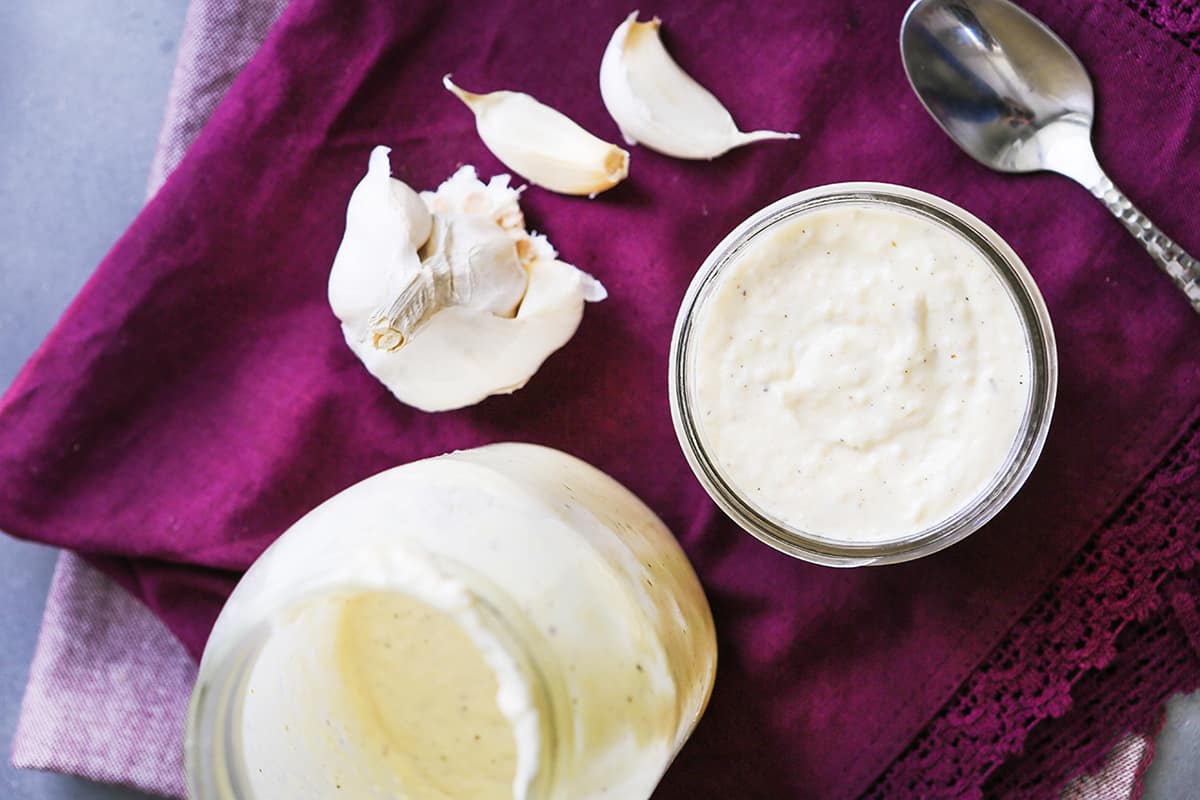 How To Make Jarred Alfredo Sauce Better
Planning to serve alfredo sauce but find the jar in your pantry bland? Read on for delicious ideas about how to make jarred alfredo sauce better!
Good Sides For Chicken Alfredo – Delicious Side Dishes
A leafy green salad, arugula salad, Caesar salad or chopped salad.
Roasted vegetables or steamed veggies such as broccoli, asparagus, bell pepper, green beans, carrots, Brussels sprouts or cauliflower. Green vegetables somehow pair the best with this dish and add so much delicious flavor.
Cheesy garlic bread, dinner rolls or bread sticks.
Baked potatoes, scalloped potatoes, mashed potatoes or roasted potatoes.
Stuffed mushrooms or sauteed mushrooms.
White rice or brown rice.
Creamed spinach is such a simple side dish that pairs perfectly with pasta dishes.
Sauteed zucchini and mushrooms.
Instant Pot Grilled Chicken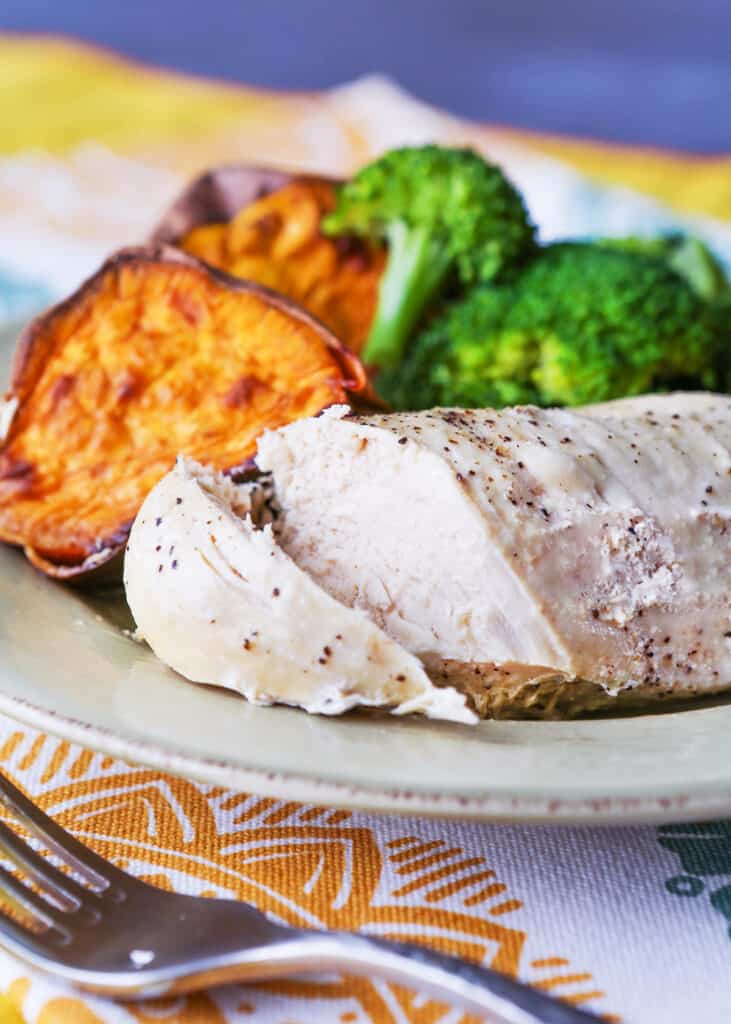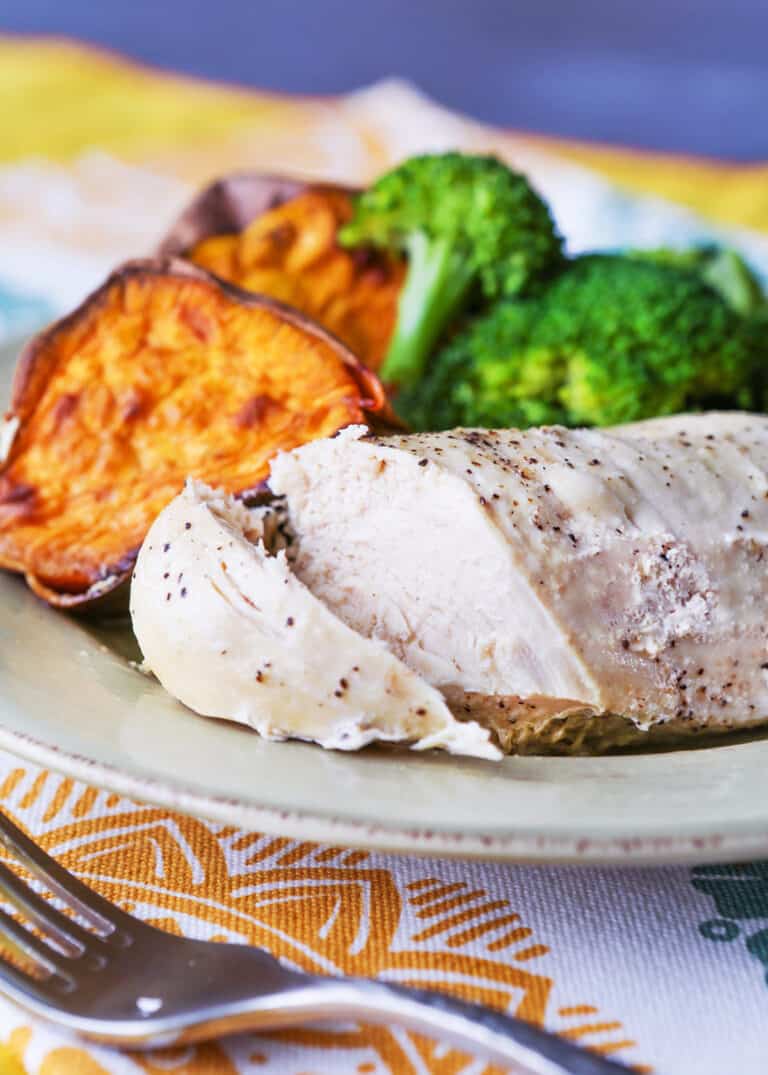 You can cook Instant Pot grilled chicken to simulate the tender, perfect chicken breast that comes from the grill. Start with thawed or frozen to create the most delicious chicken you will ever make.
Fluffy Garlic Butter Breadsticks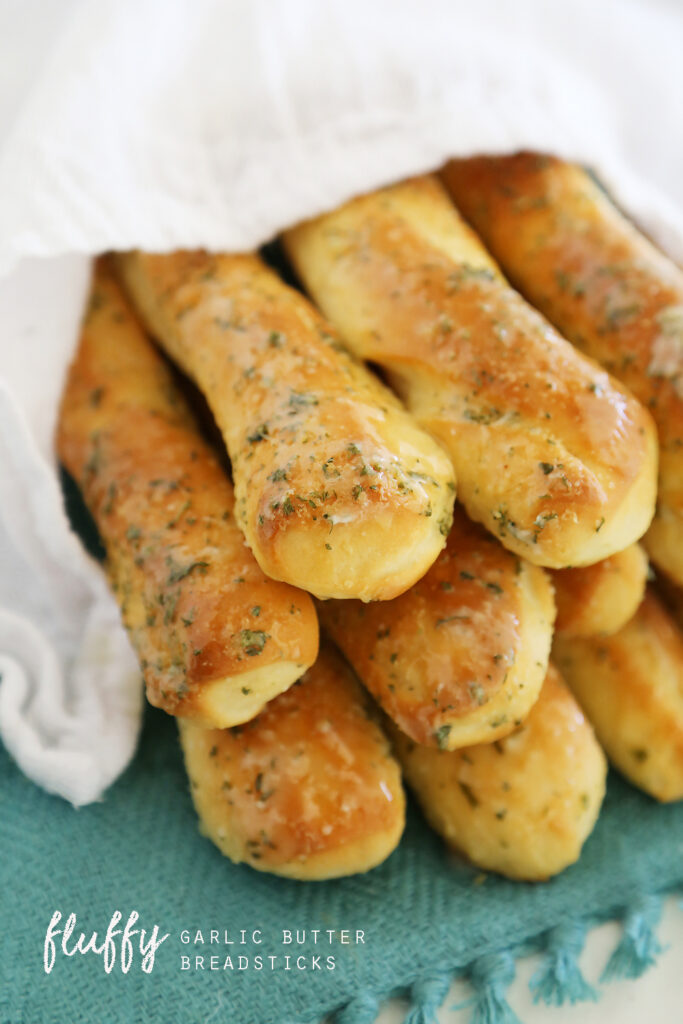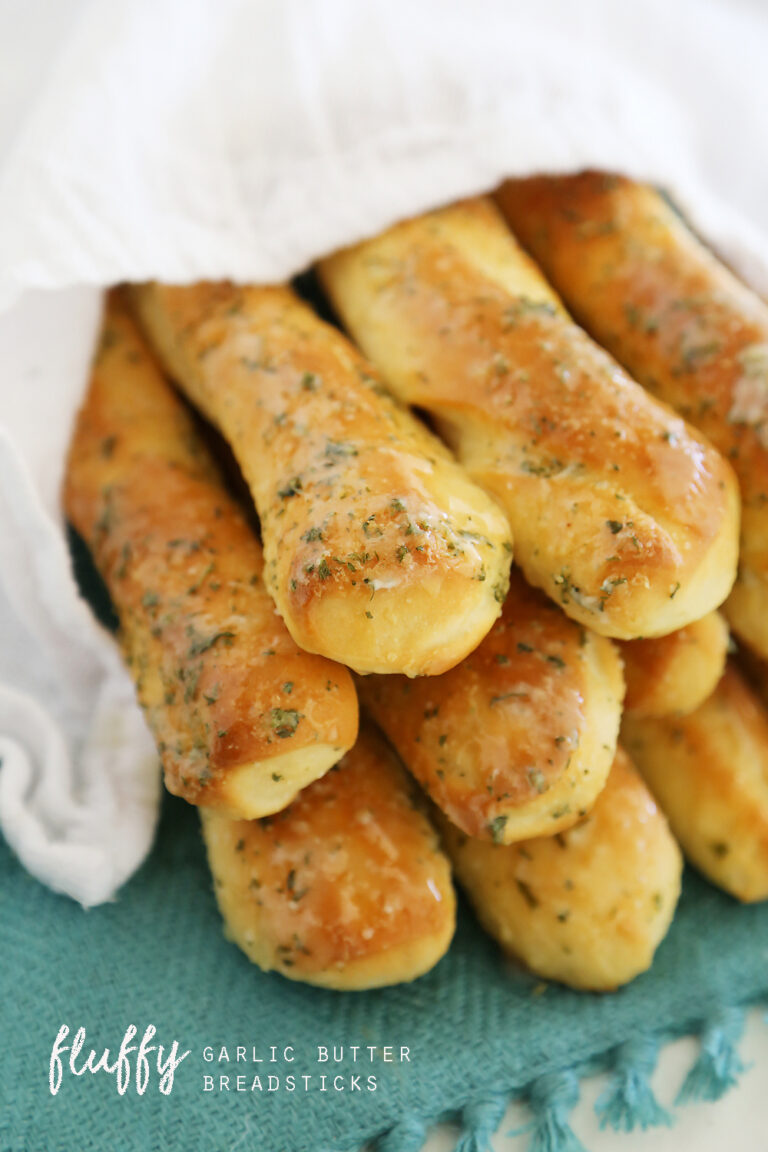 Super soft, buttery garlic breadsticks (from The Comfort of Cooking) made from scratch. This recipe is so simple and perfect for serving alongside your favorite soups, salads, roasts and any other meal!
Scalloped Potatoes with Cheese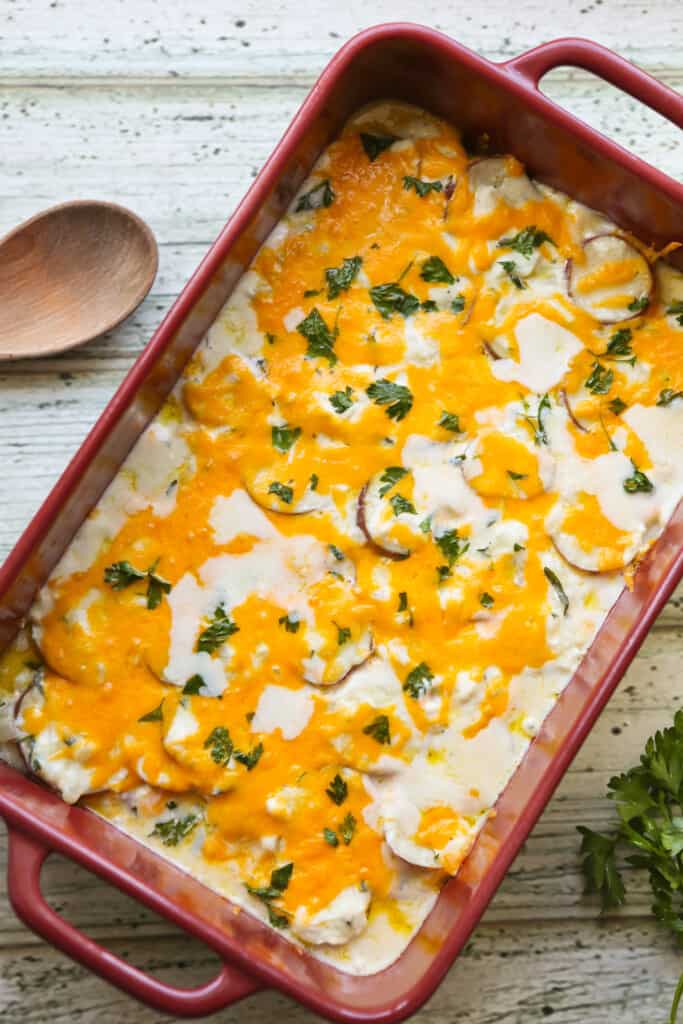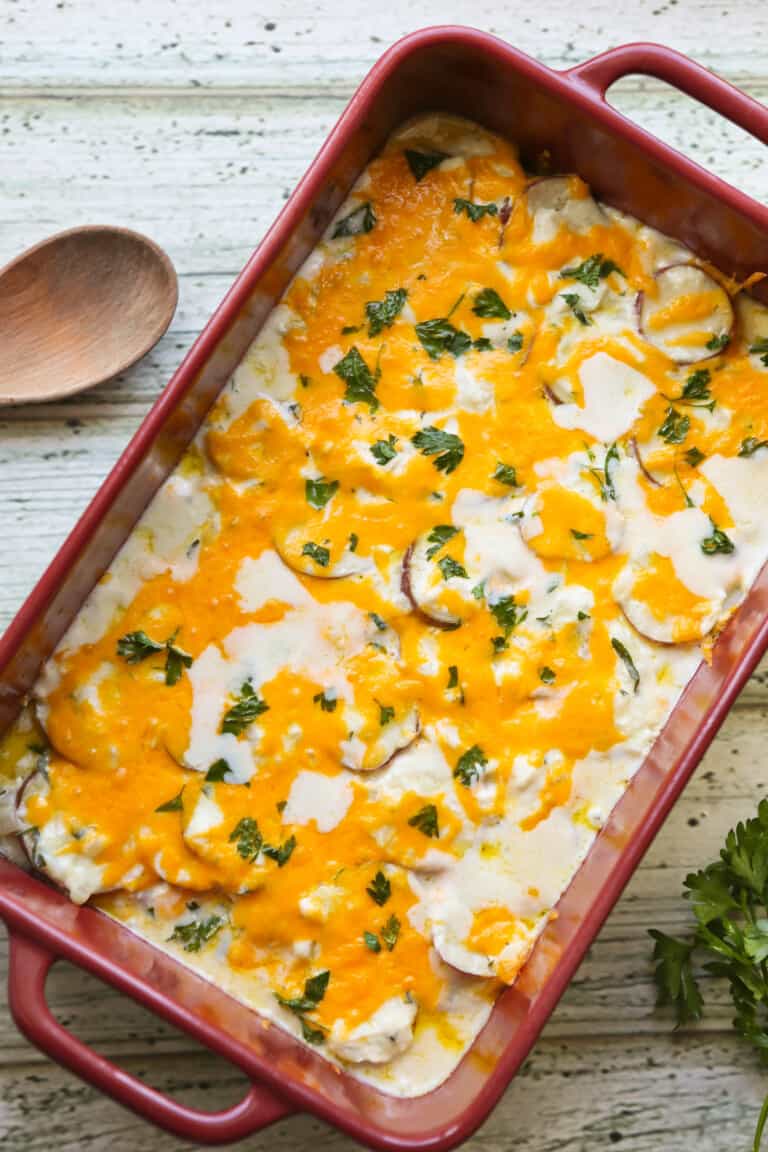 This scalloped potatoes recipe with cheese is the perfect side dish for any meal. Make it for your next holiday table or family dinner!
Air Fryer Bacon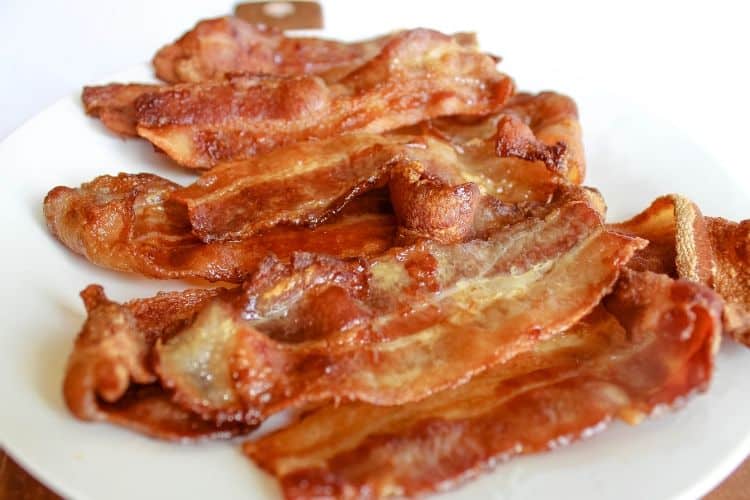 You'll never use a griddle again after you try this air fryer bacon recipe (from Everyday Family Cooking). This 10-minute method will have you serving up the crispiest bacon ever, thanks to your air fryer!
Garlic Bread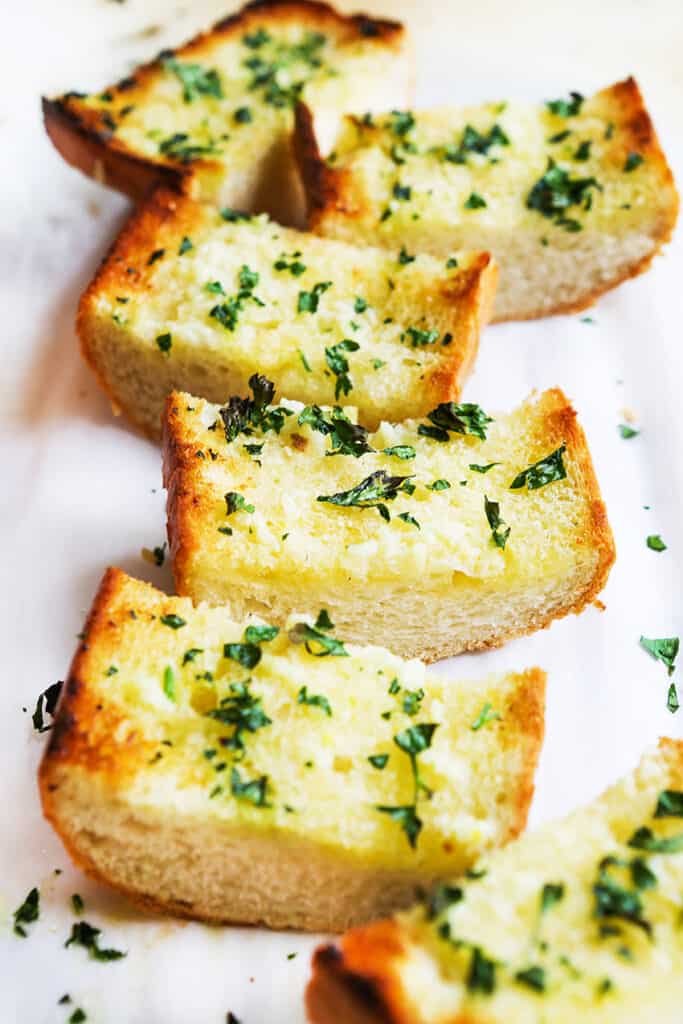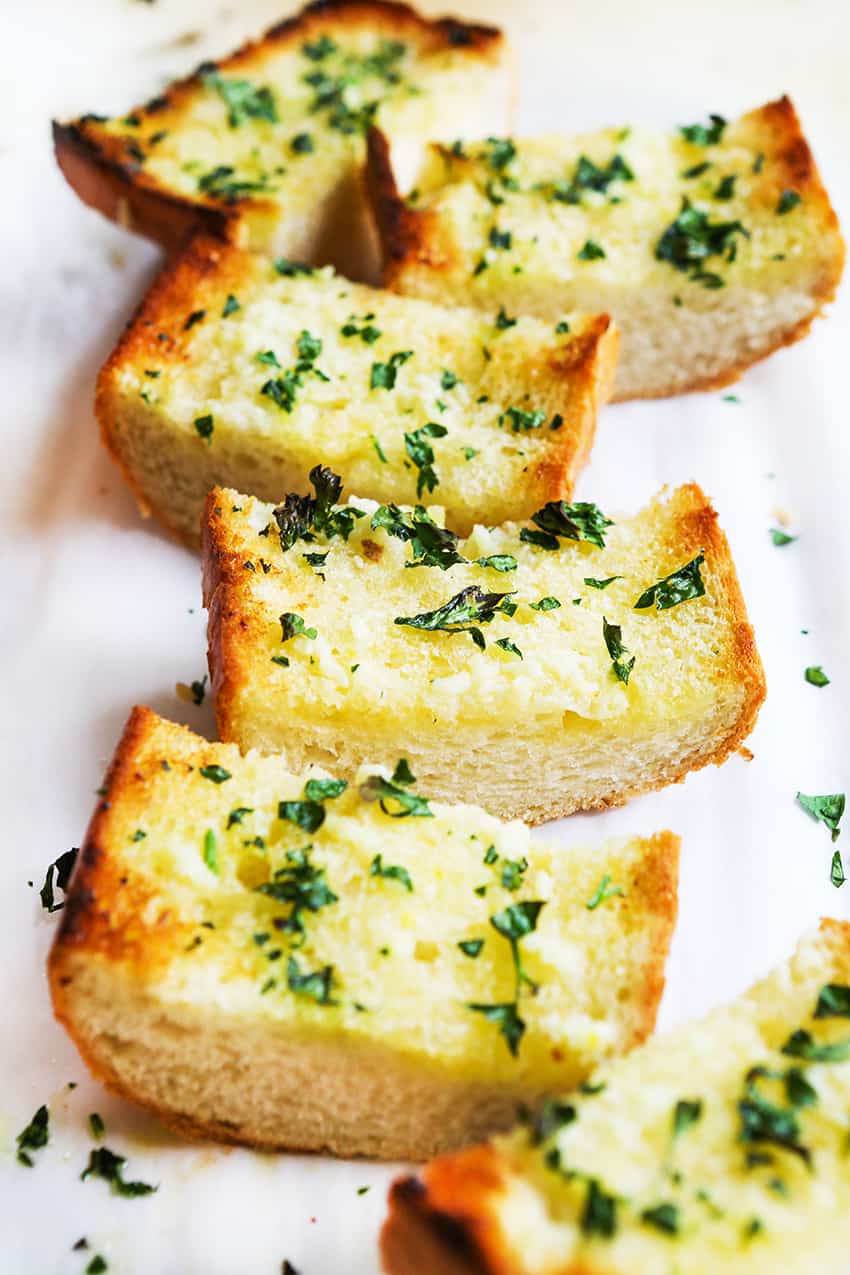 Garlic bread is super easy to make, requiring only a few simple ingredients and 10 minutes of your time!
Easy Garden Salad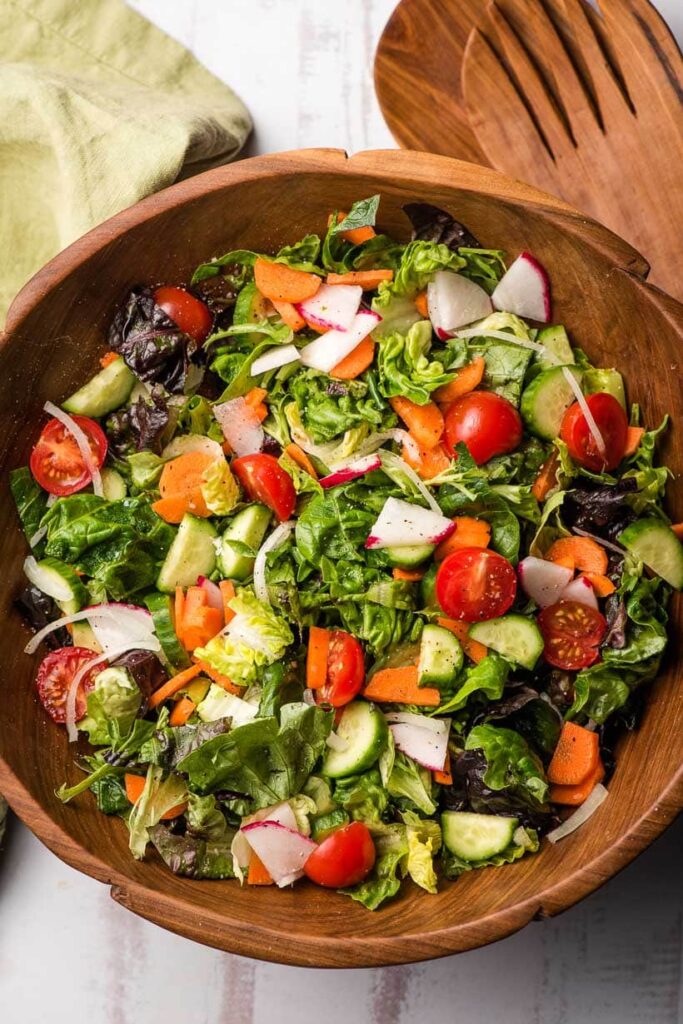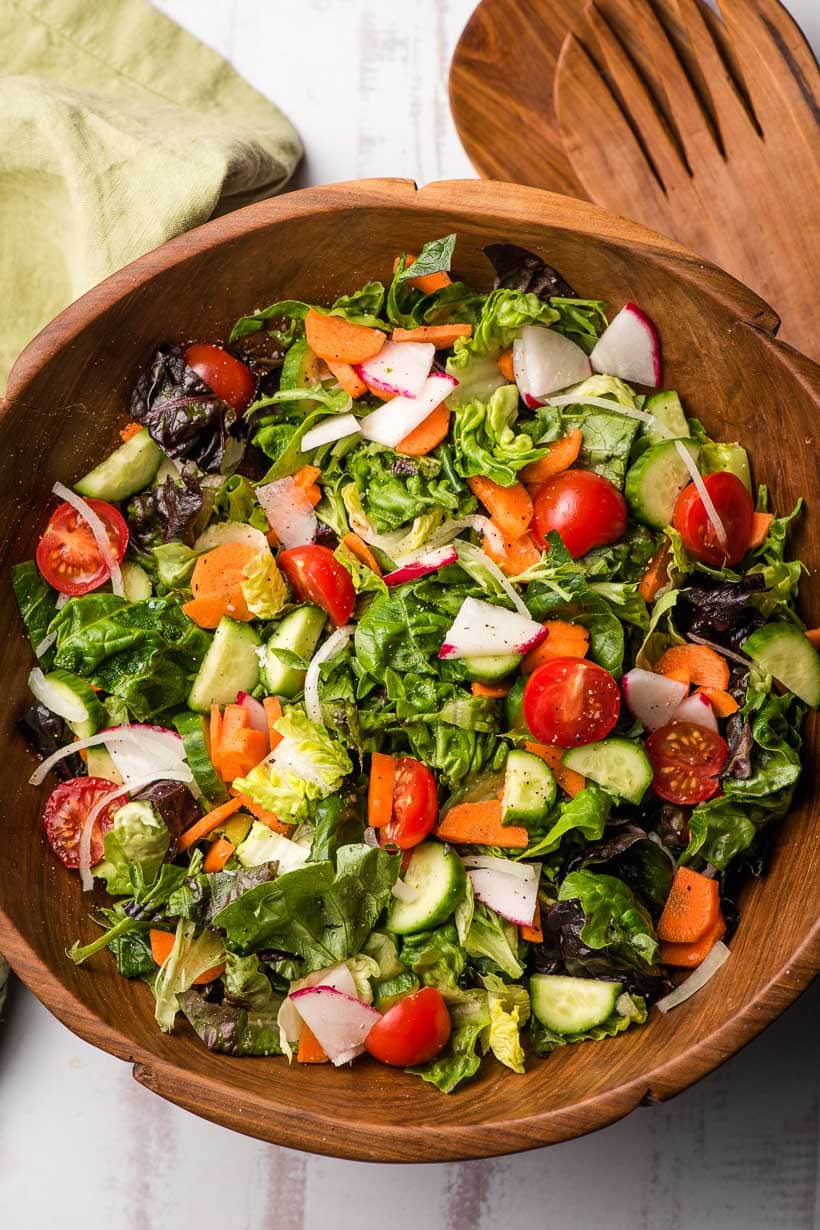 Classic Garden Salad (from NeighborFood) is an easy side dish and such a nice salad that pairs well with almost anything! Everyone needs an easy side salad recipe in their back pocket, and this one is my favorite!
Roasted Broccoli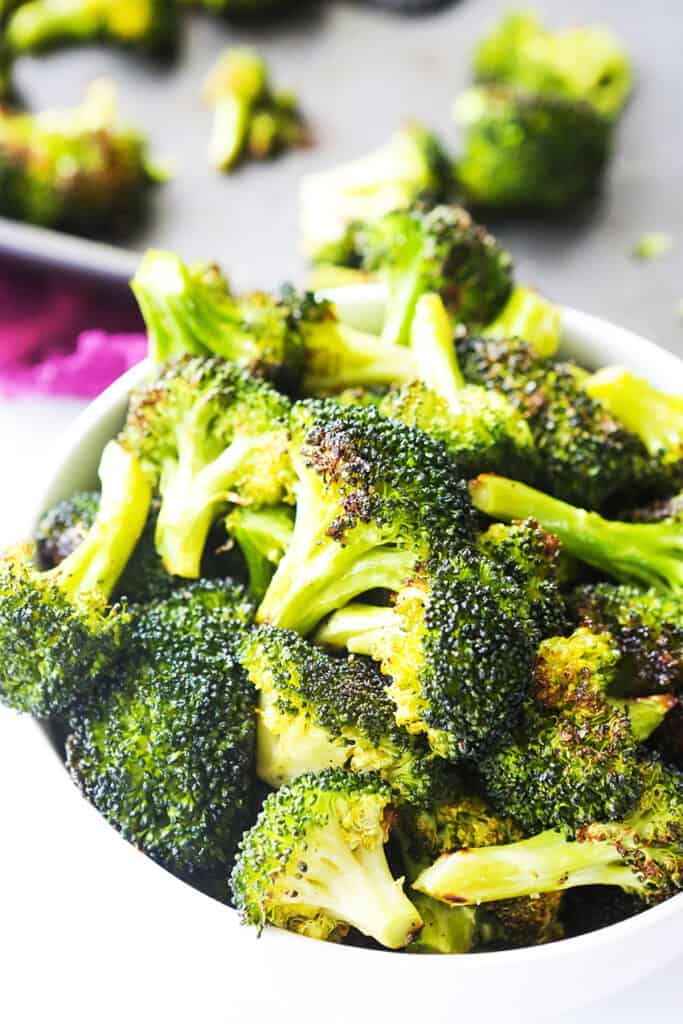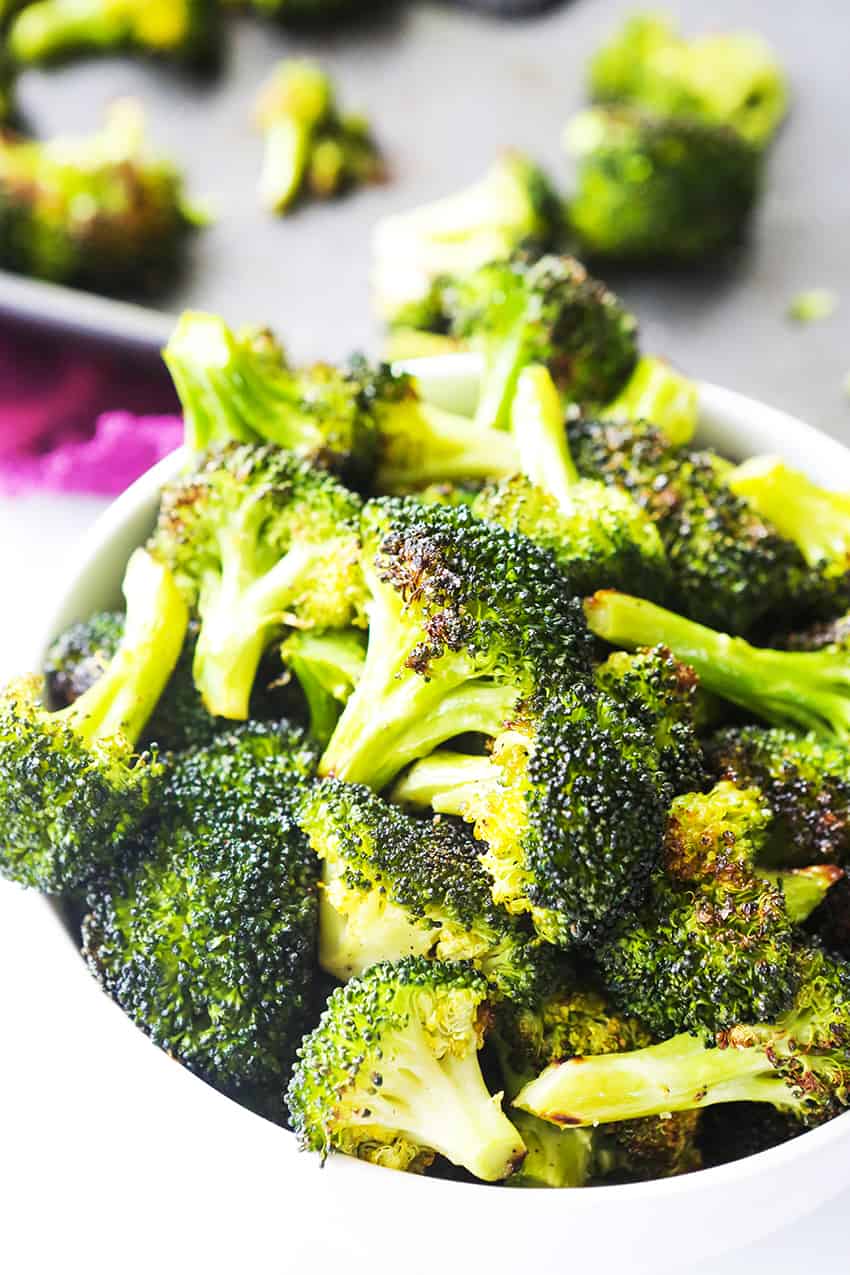 Make this roasted broccoli recipe to accompany your next meal. Roasting broccoli is super easy and it is so good it tastes like candy!
Garlic Herb Roasted Potatoes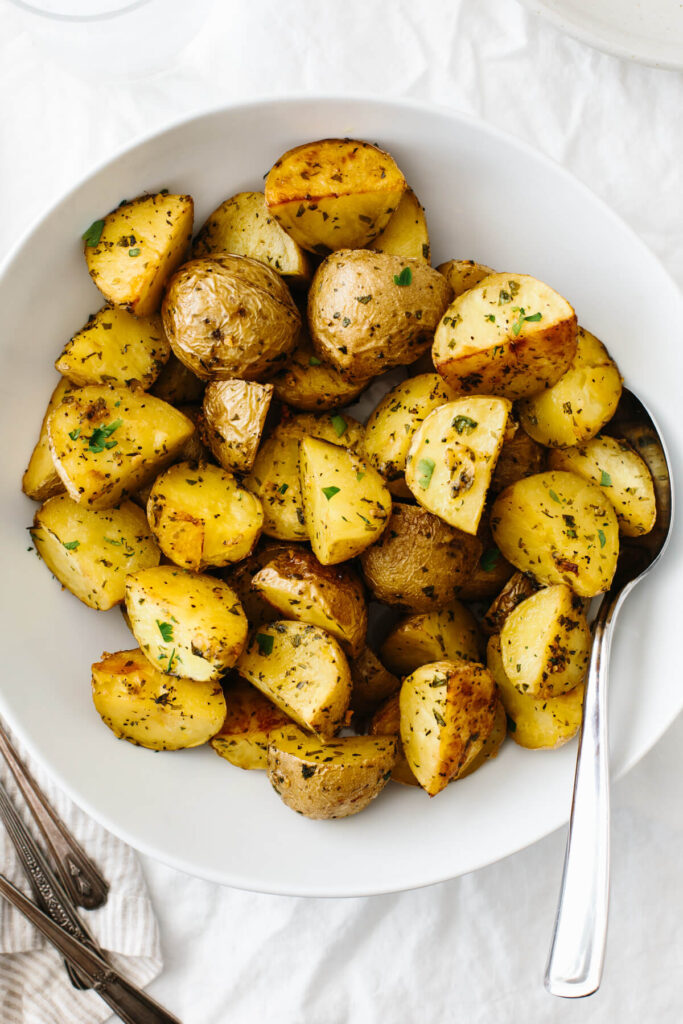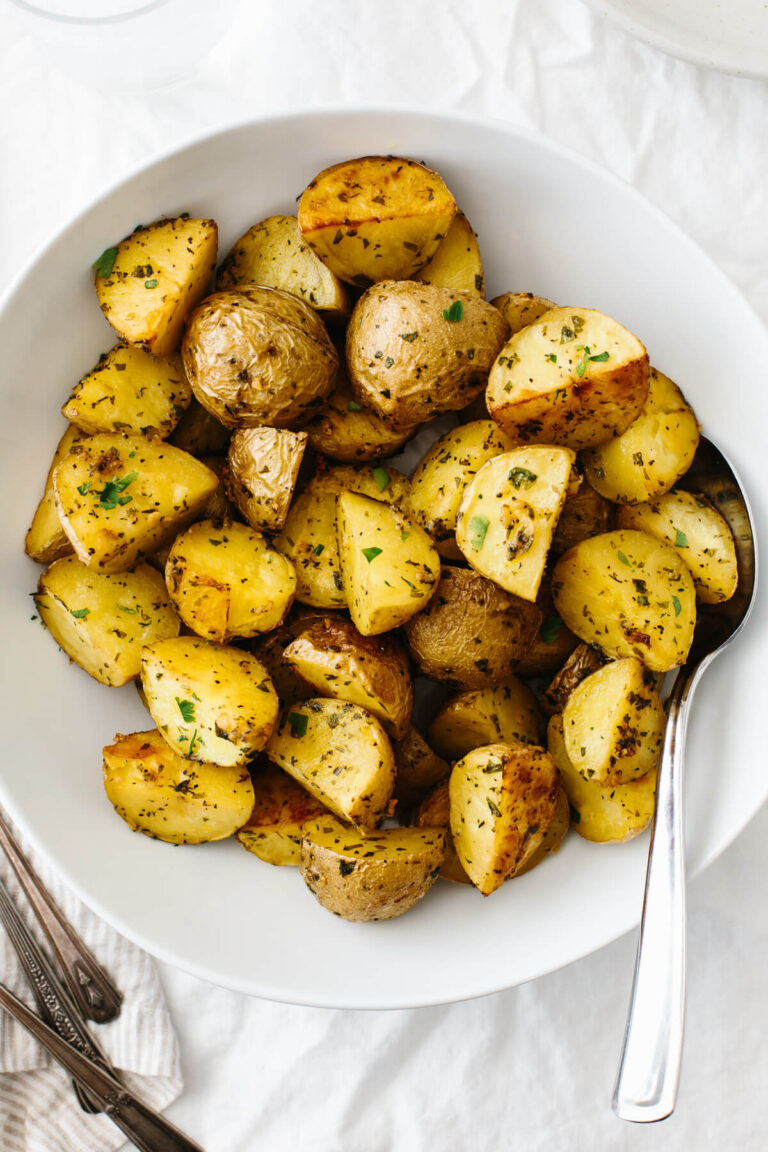 Garlic herb roasted potatoes (from Downshiftology) are a tasty side dish for any meal. They're easy to make, have a creamy yet crispy texture, and are tossed in loads of garlic goodness.
Instant Pot Mashed Potatoes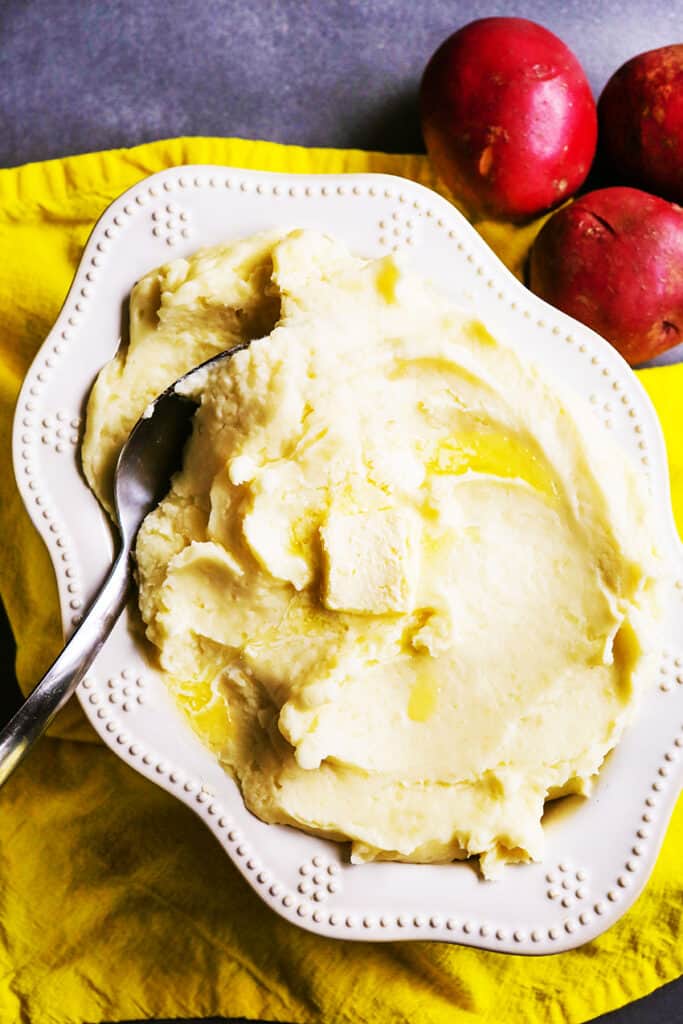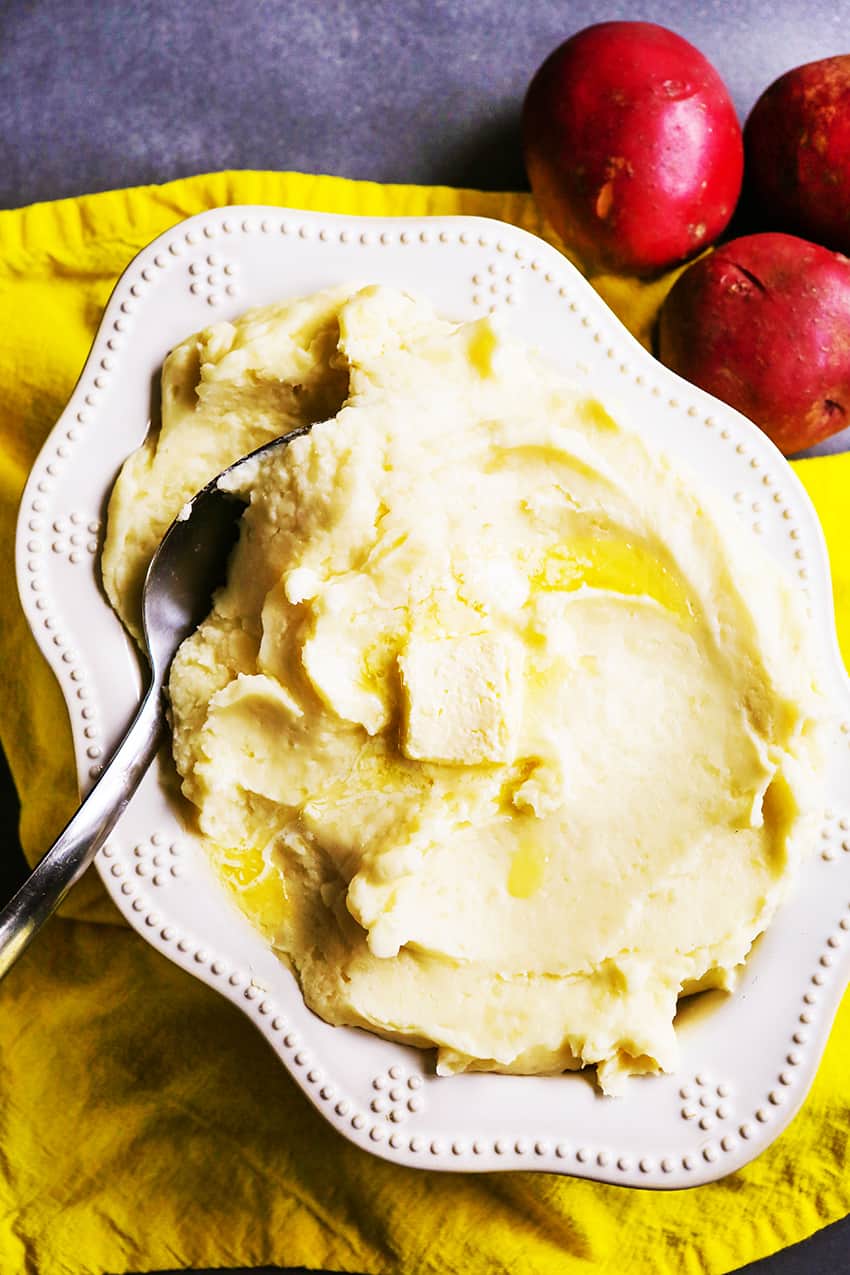 Instant Pot Mashed Potato recipe is creamy, smooth, delicious and easy to prepare. No boiling or saucepan/stovetop cleaning required with this side dish. The Instant Pot gets this easy mashed potato recipe done in 30 minutes!
Best Creamed Spinach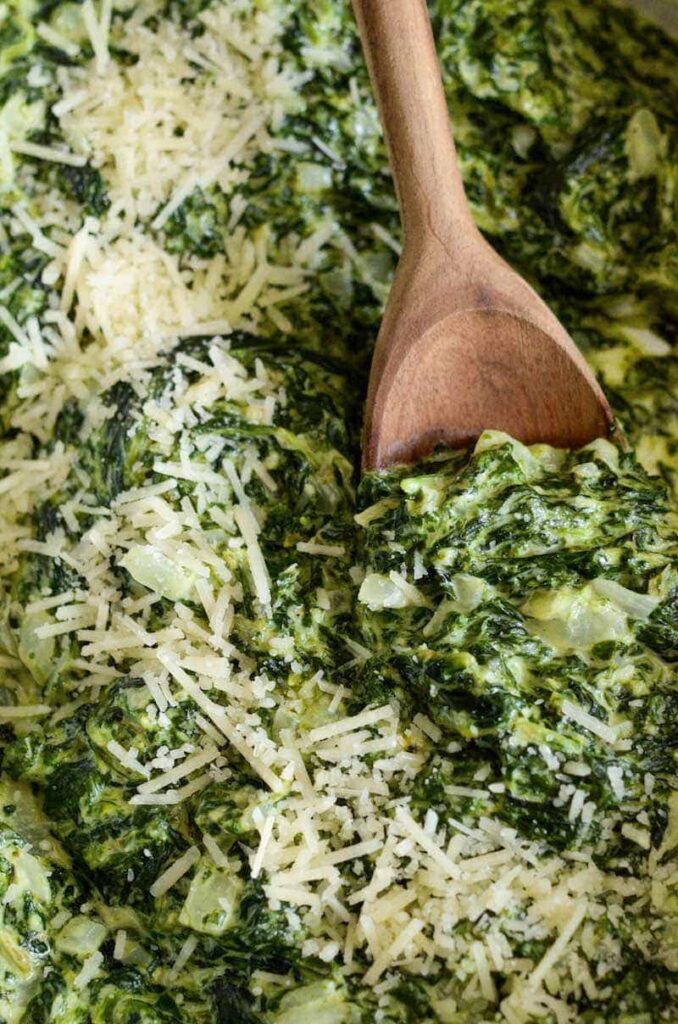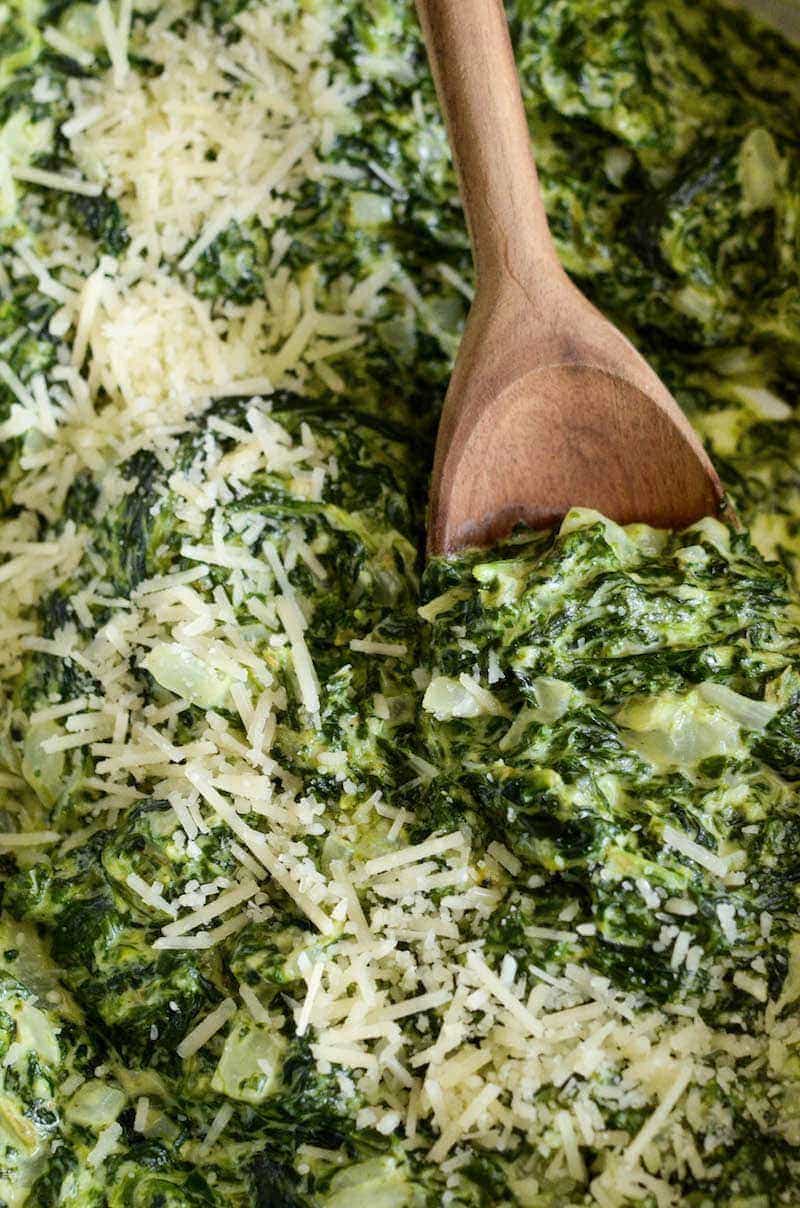 This 5-star rated recipe for my favorite steakhouse style, extra creamy, Creamed Spinach recipe (from The Novice Chef) is so easy only 20 minutes to make. It is a tried and true family favorite and I guarantee you will love it!
Air Fryer Chicken Tenders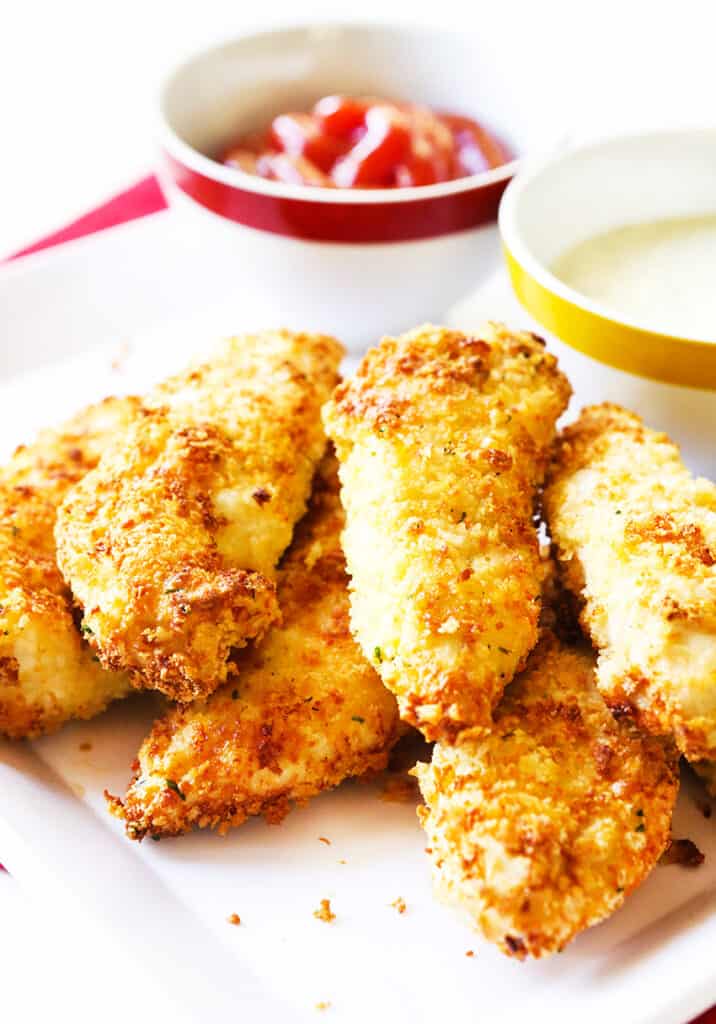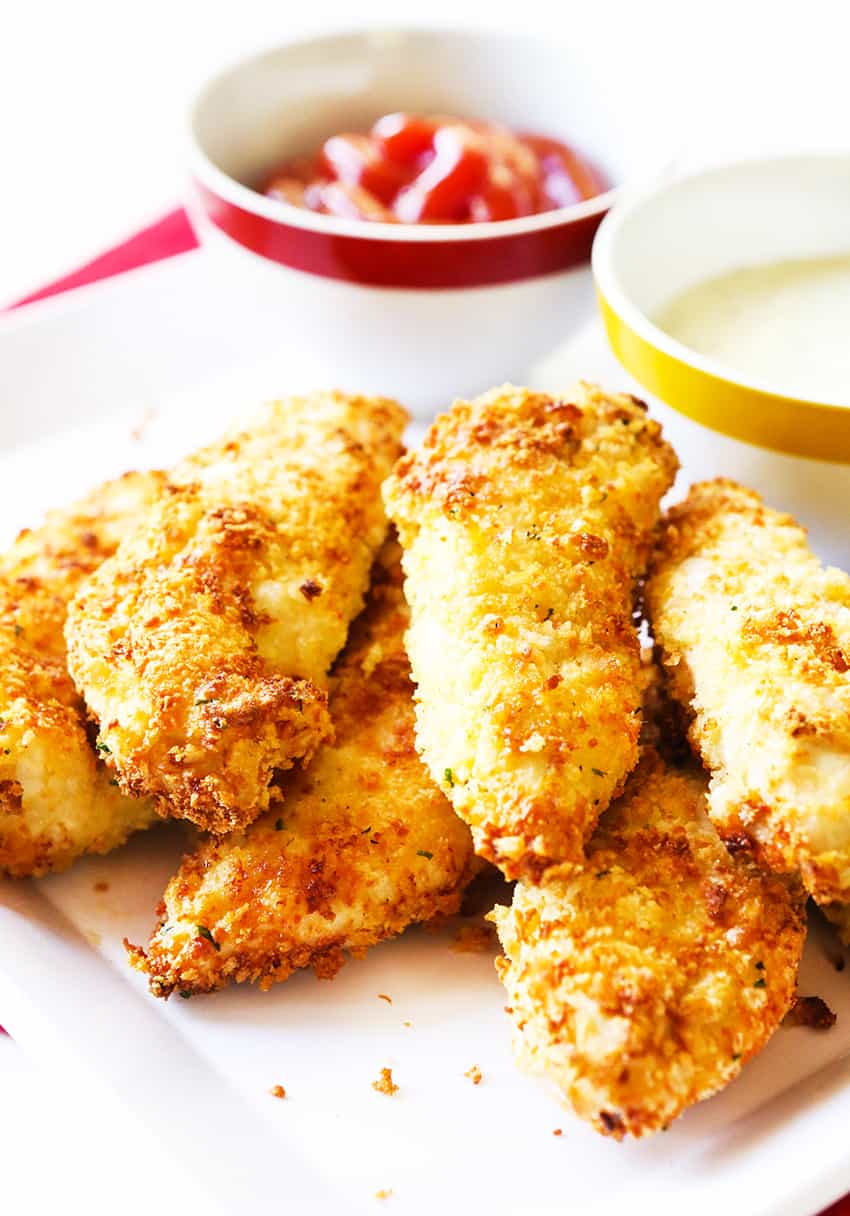 Chicken strips made in an air fryer are healthier and more delicious than anything you find in the frozen aisle. Great as a kid dinner or adult appetizer!
Chicken Meatballs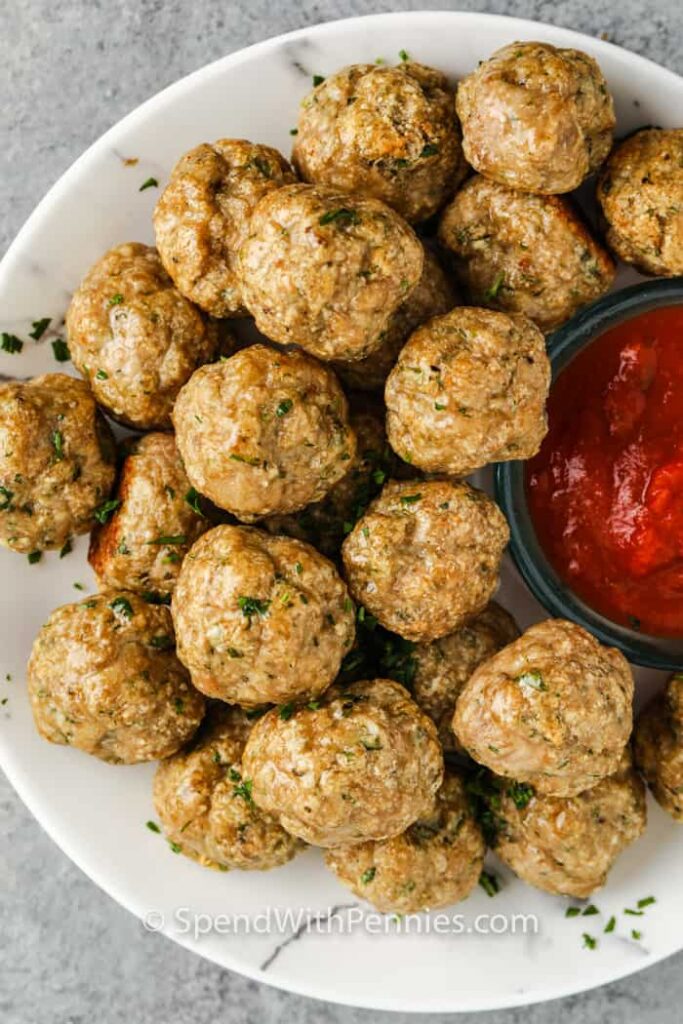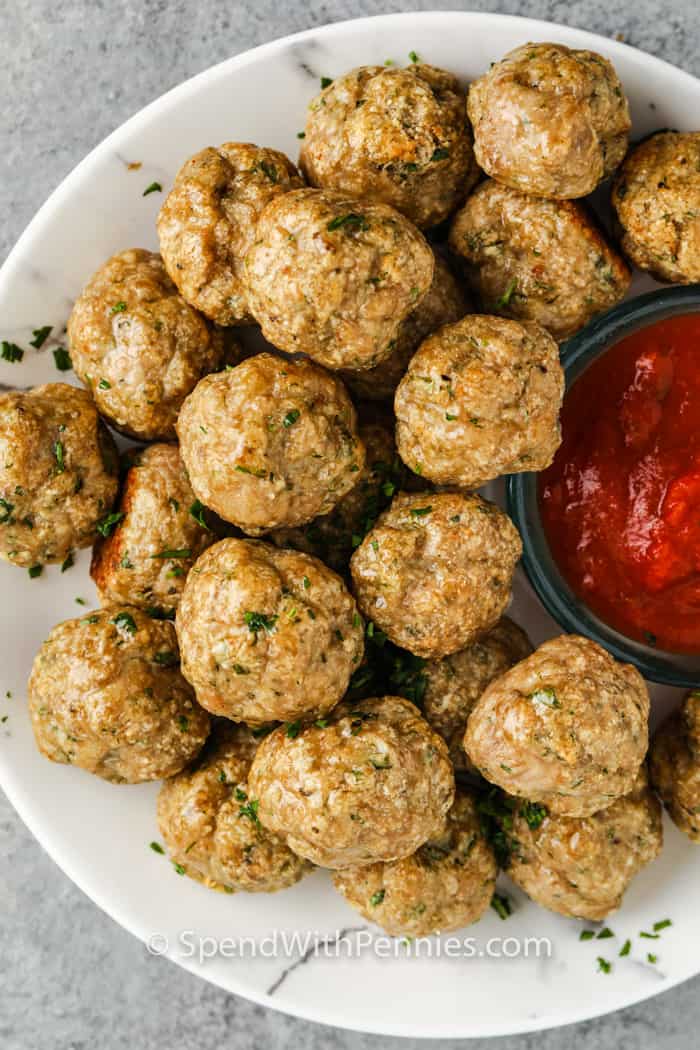 Chicken Meatballs (from Spend with Pennies) are delicious and juicy, perfect as an appetizer or served as spaghetti and meatballs.
Brie Stuffed Mushrooms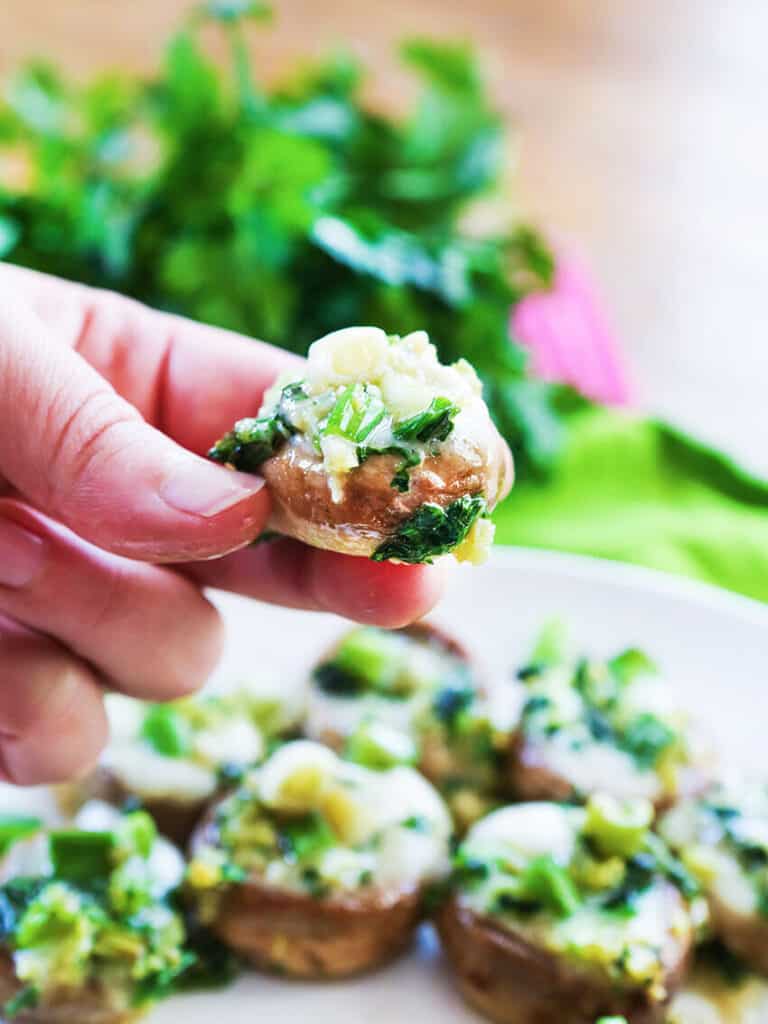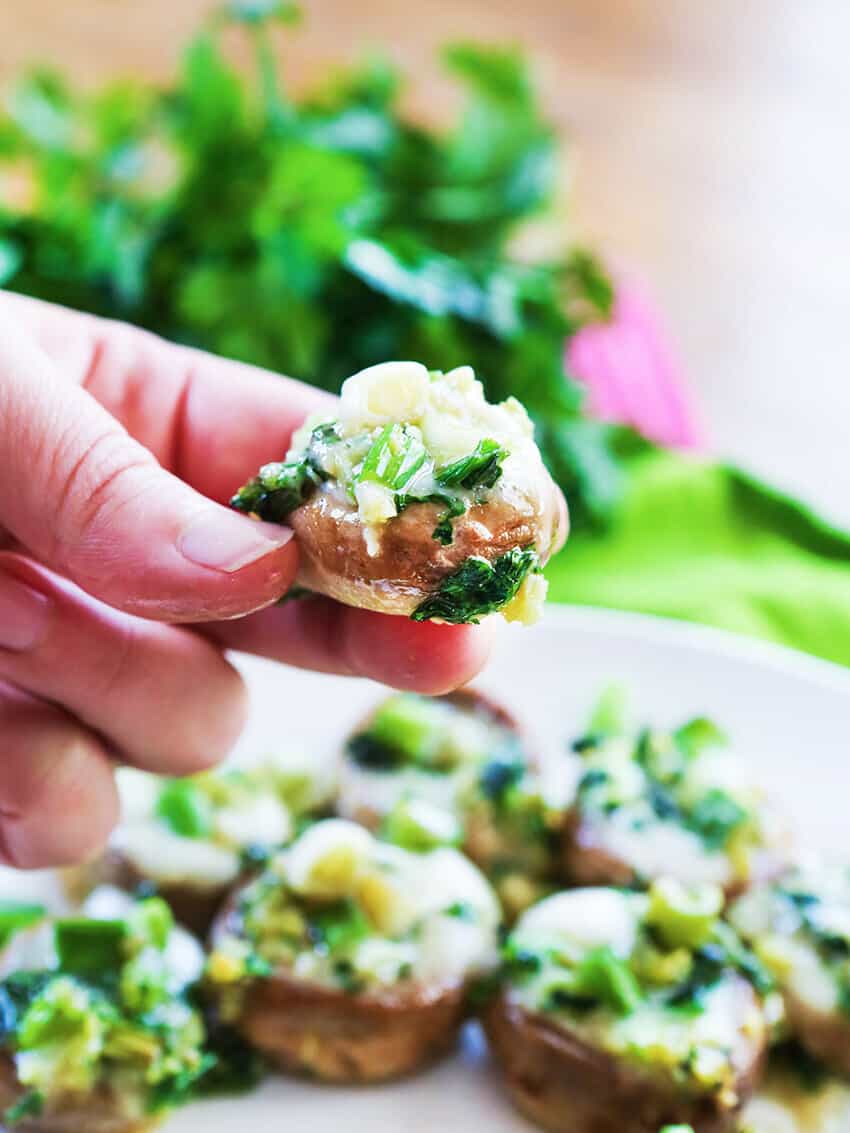 Sauteed mushrooms stuffed with Brie cheese and topped with a green onion and garlic mixture turn into cute and perfect little bites. Perfect choice for party tables of any variety! They'll go fast, so consider making a double batch!
Grilled Garlic Shrimp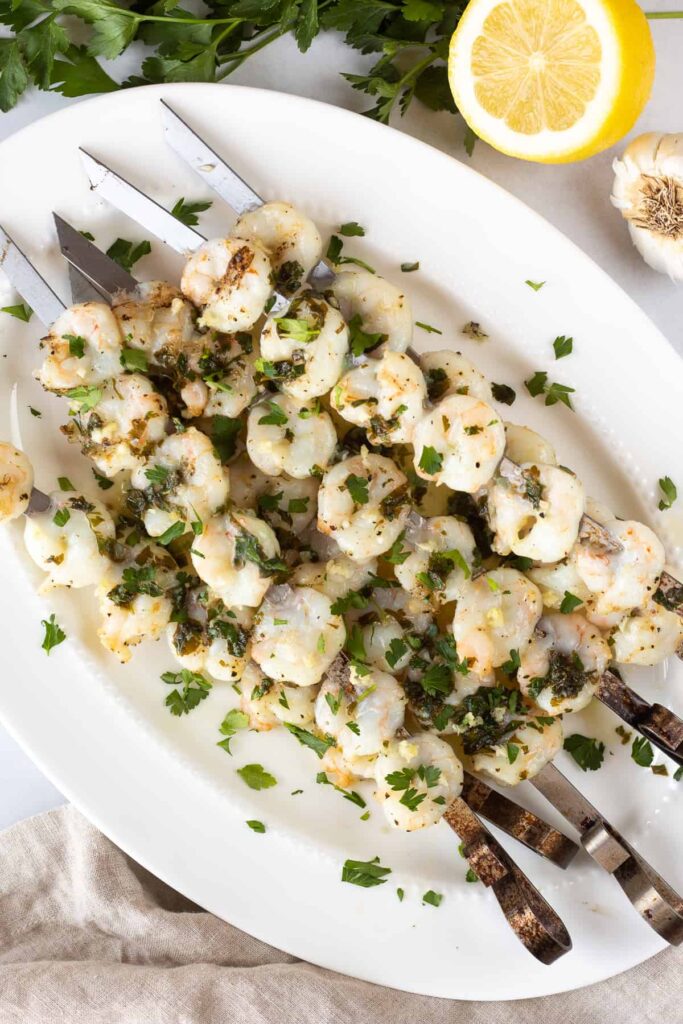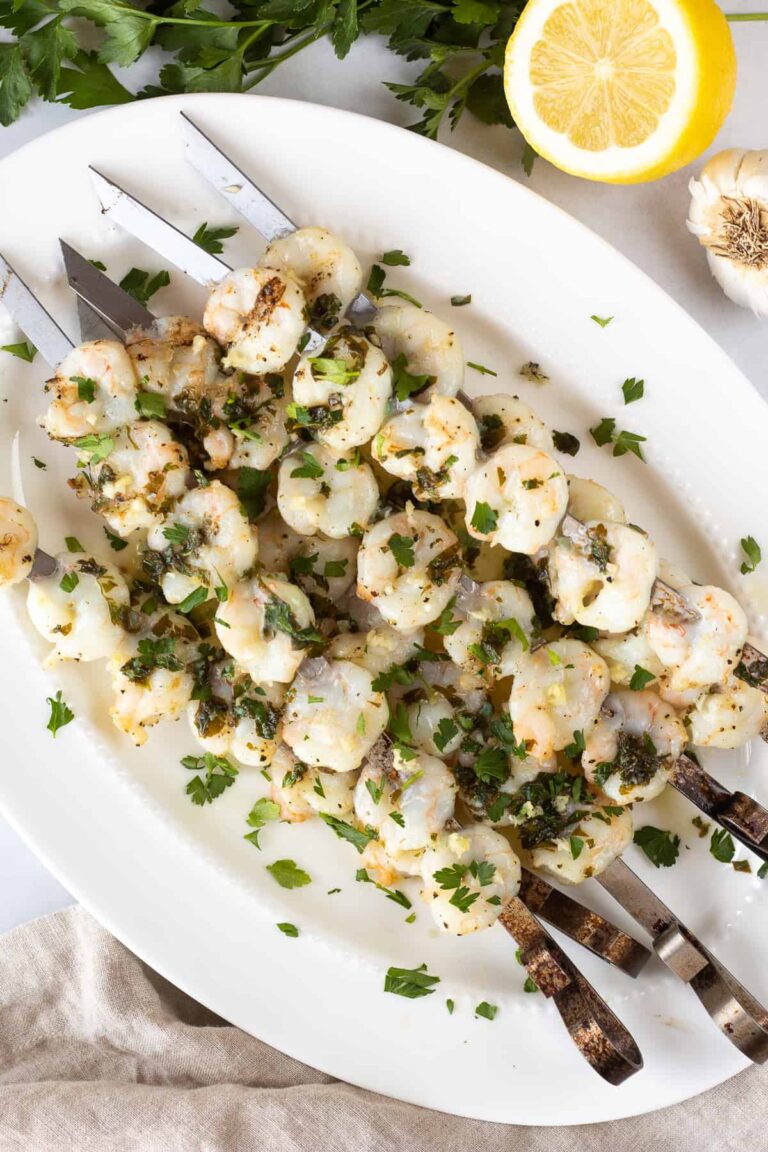 This garlic grilled shrimp (from Hot Pan Kitchen) on the Traeger is easy to make and cooks up super quickly. Lightly seasoned before being placed on skewers, it cooks for less than 10 minutes and gets covered with a wonderful garlic and ghee (or butter) sauce. This gluten free, paleo, and Whole30 compatible recipe is perfect for a weeknight meal!
Bruschetta with Balsamic Glaze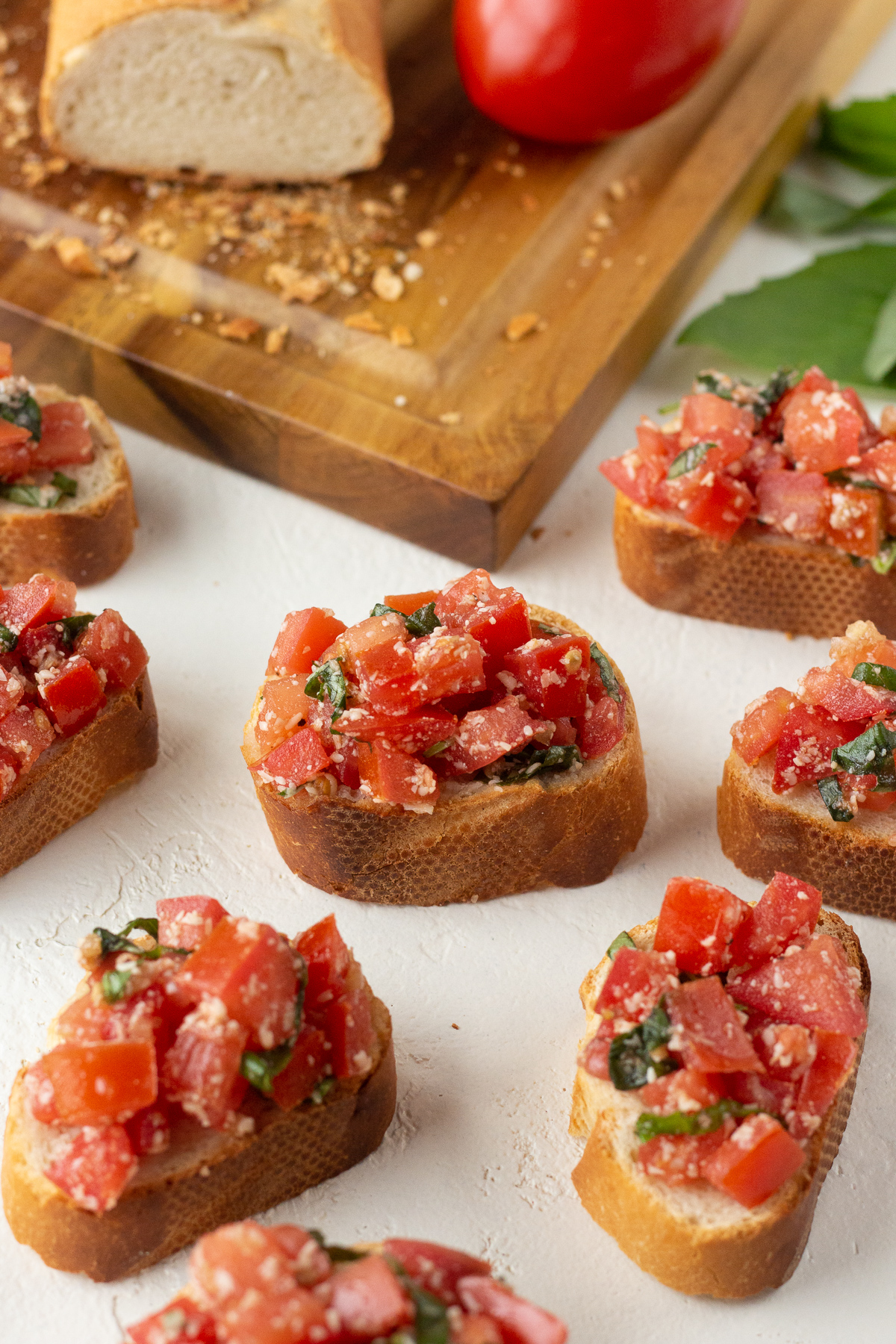 Tomatoes marinated in basil, oil, balsamic vinegar and garlic is the perfect topping for this bruschetta with balsamic glaze recipe. It is the perfect little finger food for any gathering. Get ready to knock people's socks off!
Oven Baked Steak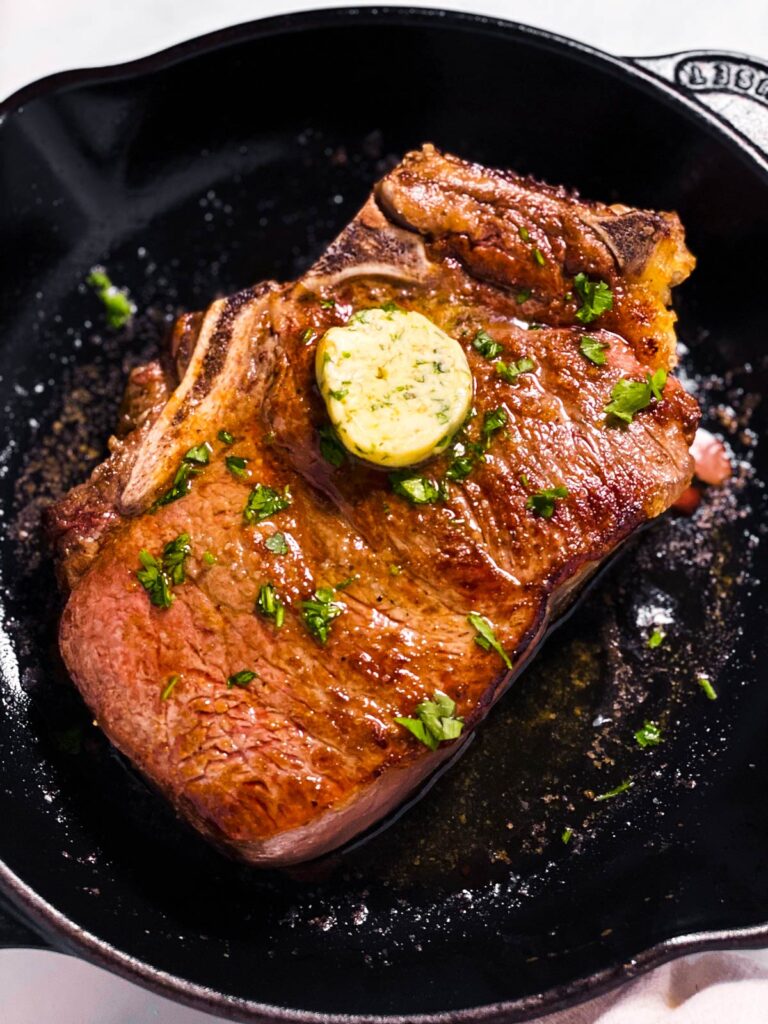 This Oven Baked Steak recipe (from Savory Nothings) is so easy to pull off, and results in perfectly cooked steak! You only need a handful of simple ingredients to cook this, plus plenty of garlic butter to serve.
Instant Pot Green Beans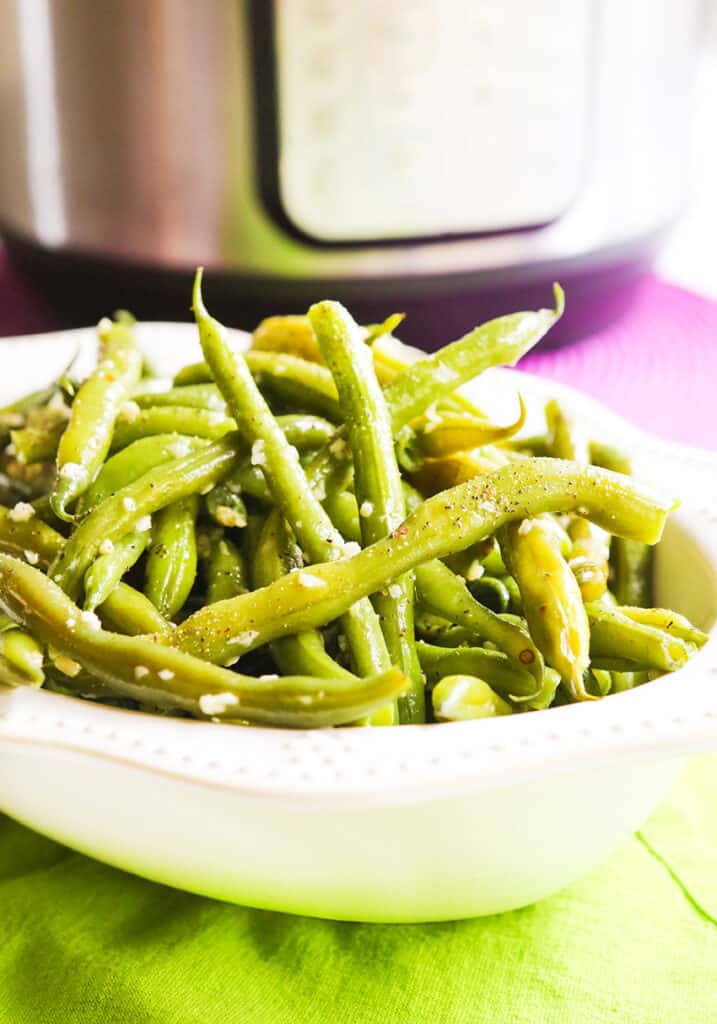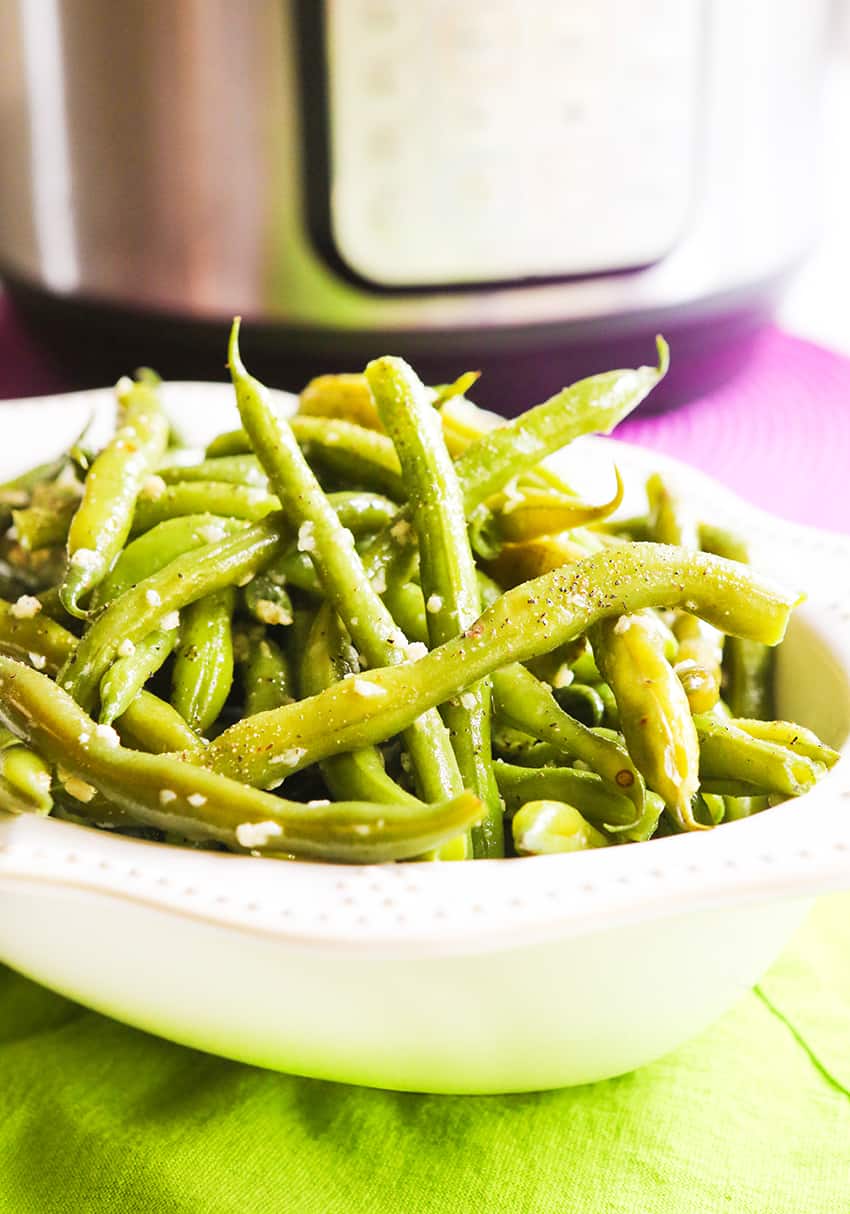 Free up space on your stove top by preparing Instant Pot steamed green beans quickly and perfectly! Enjoy these crunchy-tender, healthy beans as a side dish for any meal. They cook perfectly every single time!
Rice Pilaf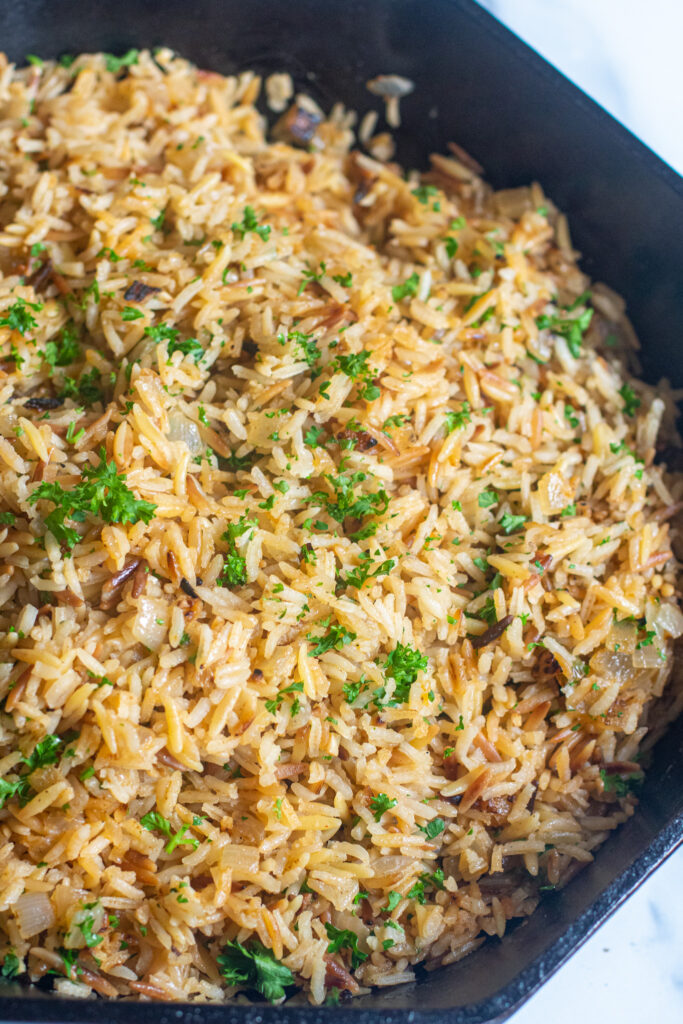 Rice Pilaf (from Carlsbad Cravings) is one of my favorite side dishes EVER! It's a delectable one-pot wonder boasting fluffy, toasted rice and orzo cooked with onions and celery in herb infused chicken stock – on your table in 35 minutes! It's wonderfully flavorful, simple, and 1000X times better than the boxed variety.
Instant Pot Asparagus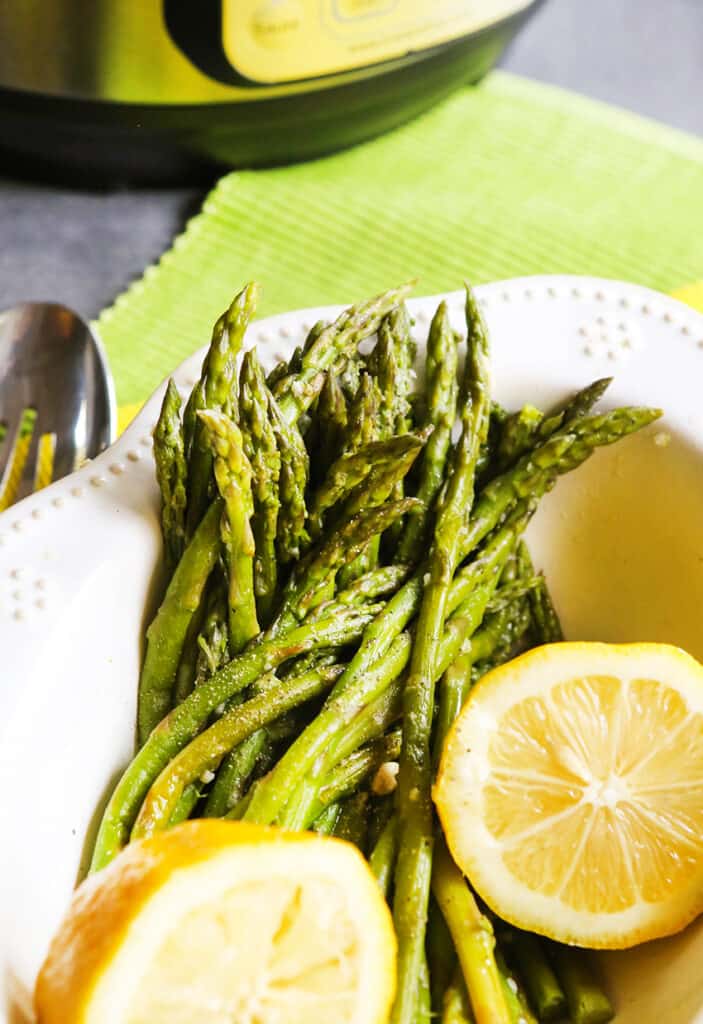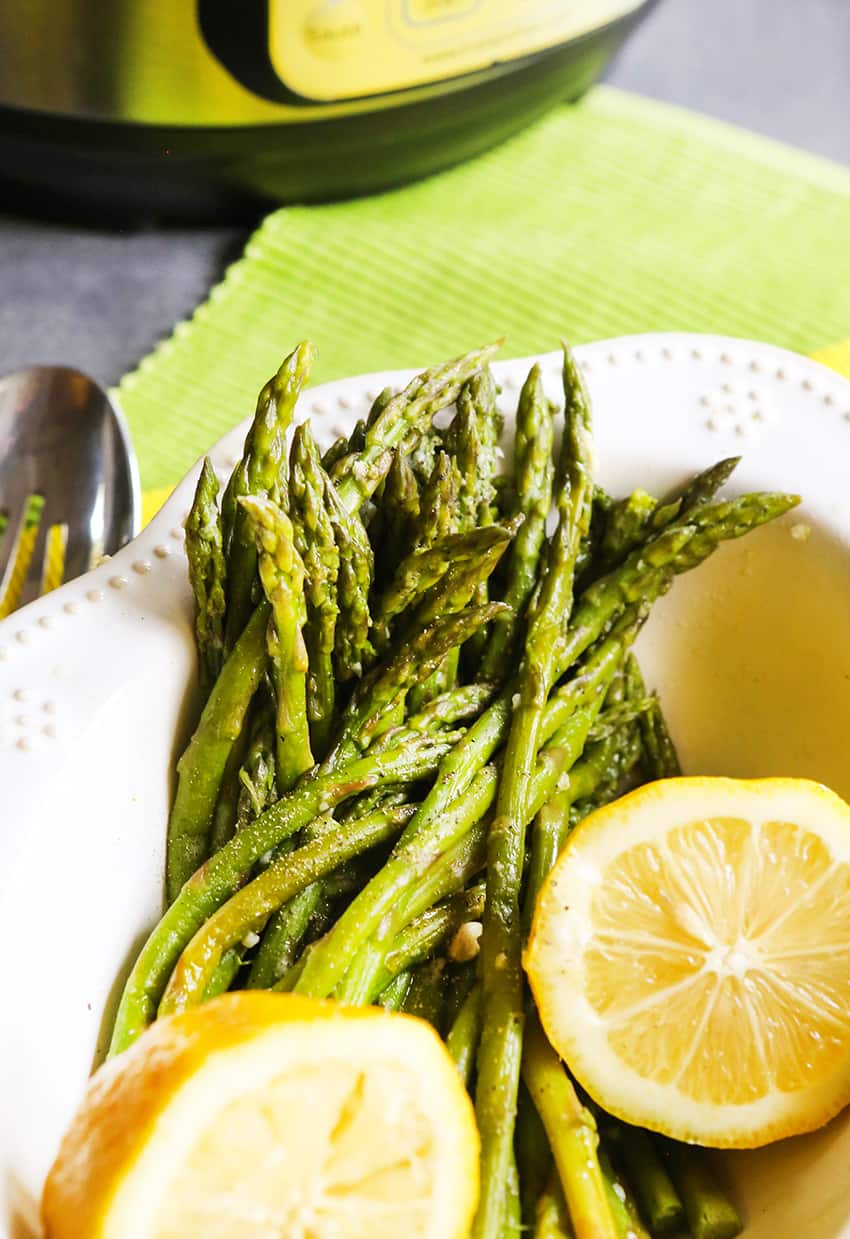 Instant Pot Asparagus is easy to make and makes an excellent choice to pair with any meal. Cooks perfectly every time and tastes amazing with sauteed garlic.
Tomato Salad with Fresh Herbs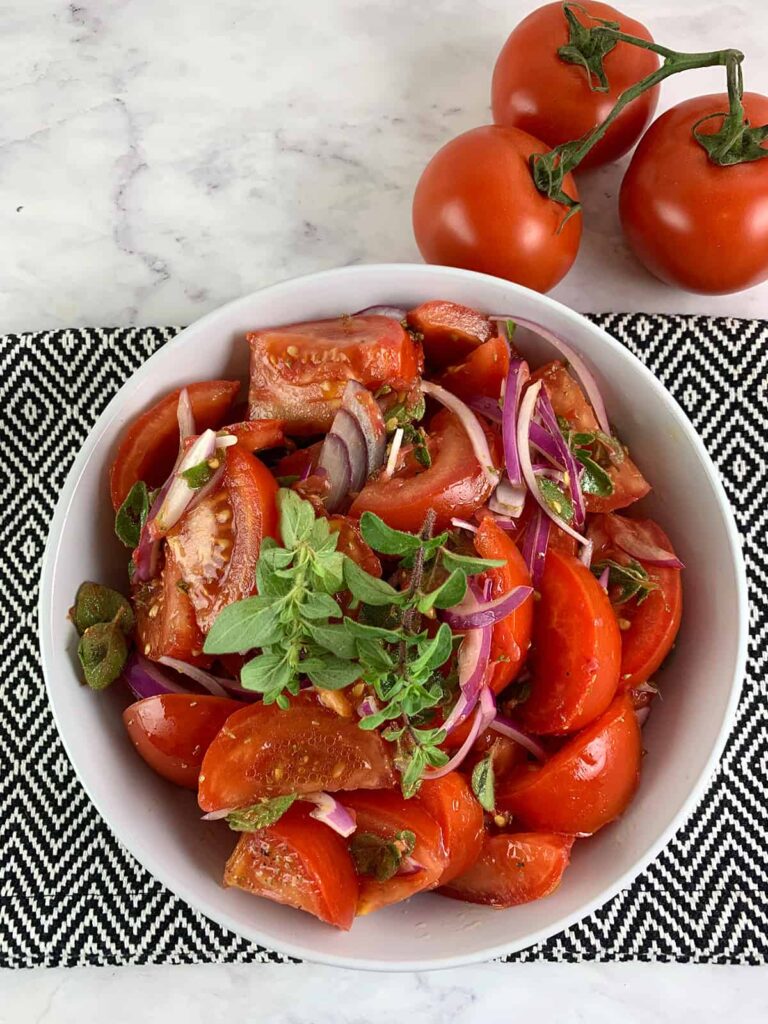 A Tomato Salad (from Salads with Anastasia) for when the tomatoes are so good you just don't wanna mess with them! A simple salad that uses summers bountiful tomato harvest and herbs that you can tailor to suit your taste.
Brown Butter and Garlic Roasted Peas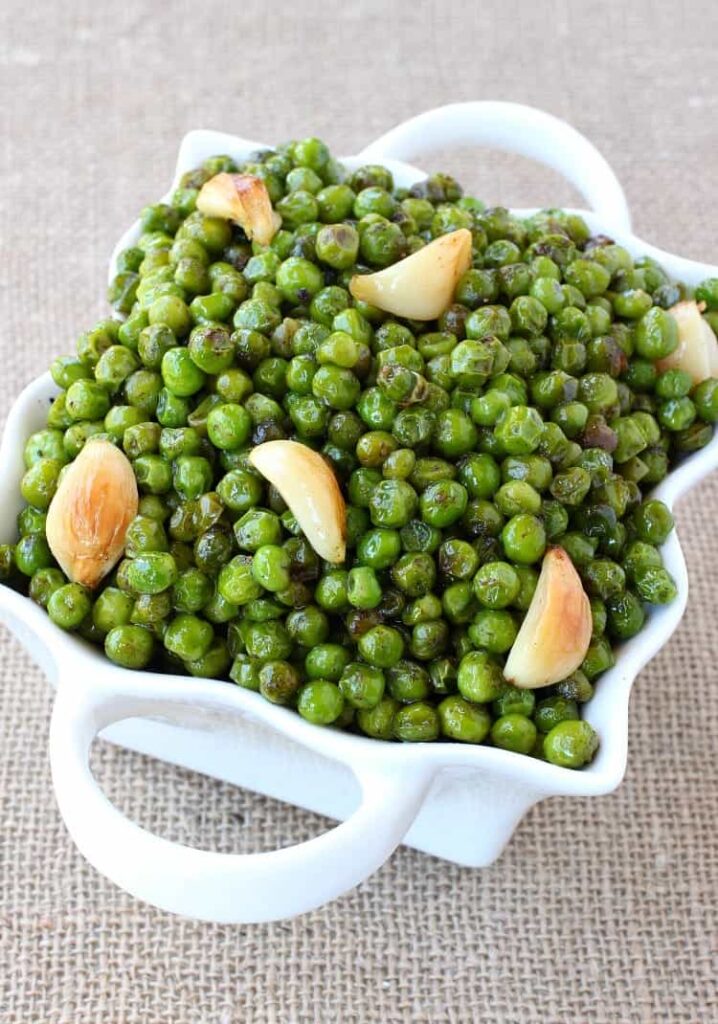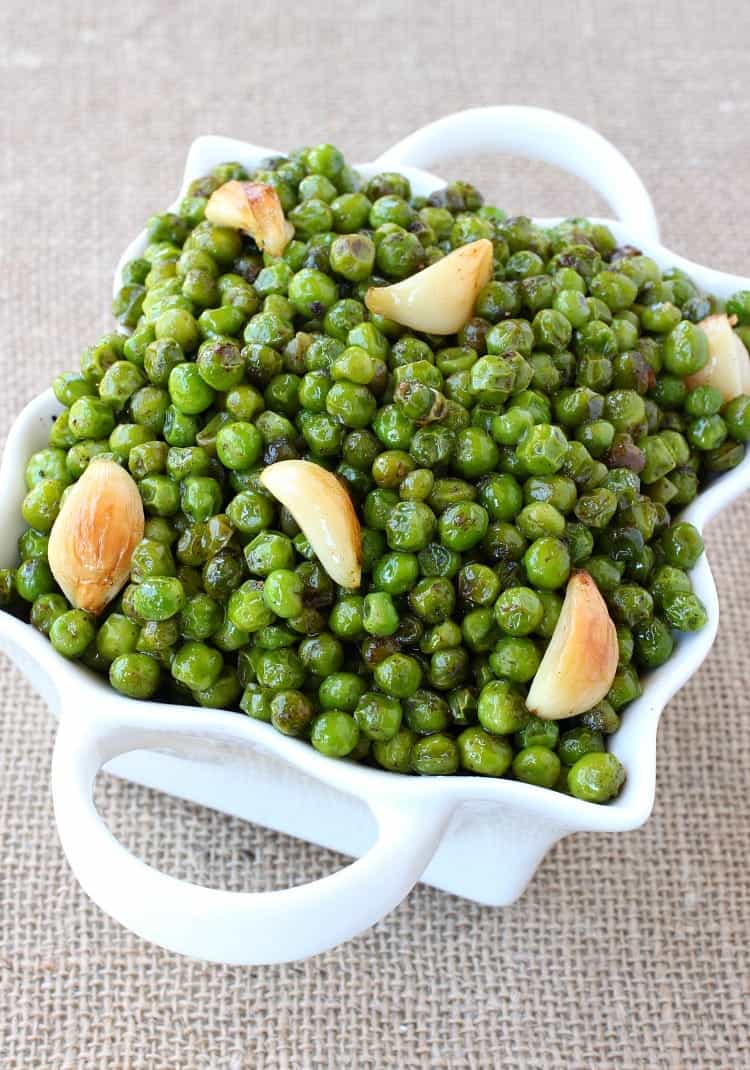 No more boring side dishes when you make these Brown Butter and Garlic Roasted Peas (from Mantitlement). These peas are cooked in the oven for an easy side dish recipe the whole family will love!