FOOD IN A CRISIS: If you're wondering how extensively to prepare when a crisis hits, you'll want to read this article. See the tips below about stocking up on food as you buckle down and stay inside for stint!
It's so easy to panic about that life-sustaining thing called food we all need as we prepare for a stint of social isolation. Being prepared can help to decrease stress and also stretch your food in order to decrease trips to the store!
First of all, take inventory of what you have. What is sitting in your fridge, freezer and pantry currently that can be tossed? Get rid of old food to make room for new.
Check out this list of 20 meals you can make and freeze now and enjoy later!
On your next few visits to the grocery store, add a few of the items in the below categories to your cart. There is no need to purchase everything on the list! Just adding a few items per store visit will make a difference.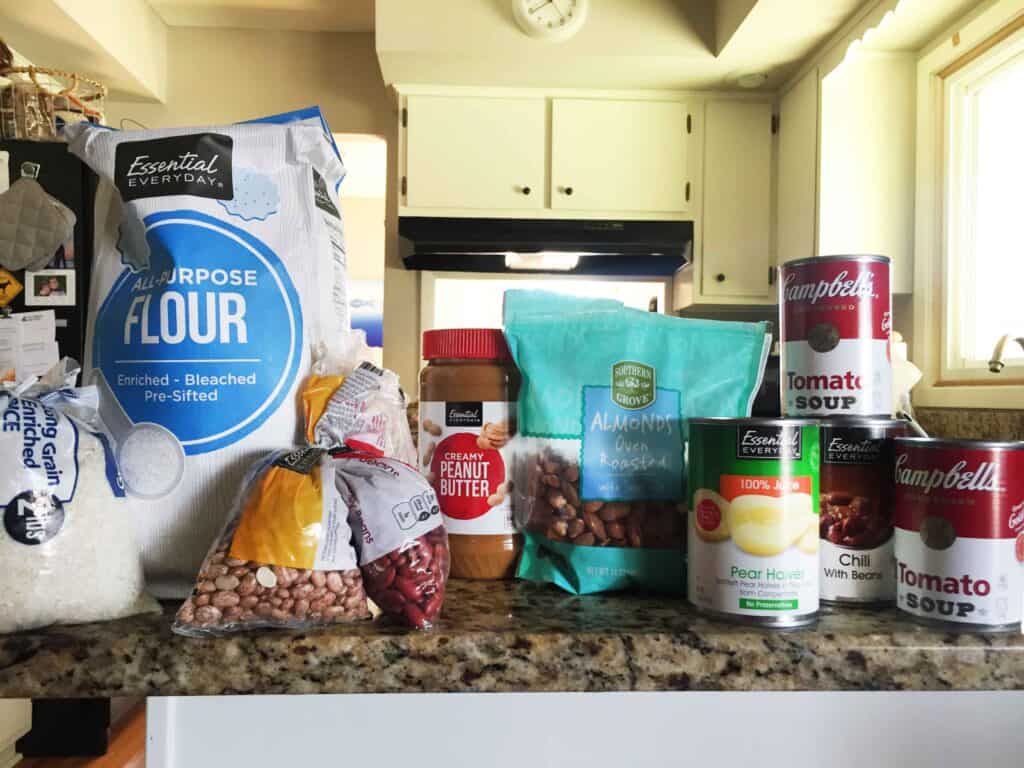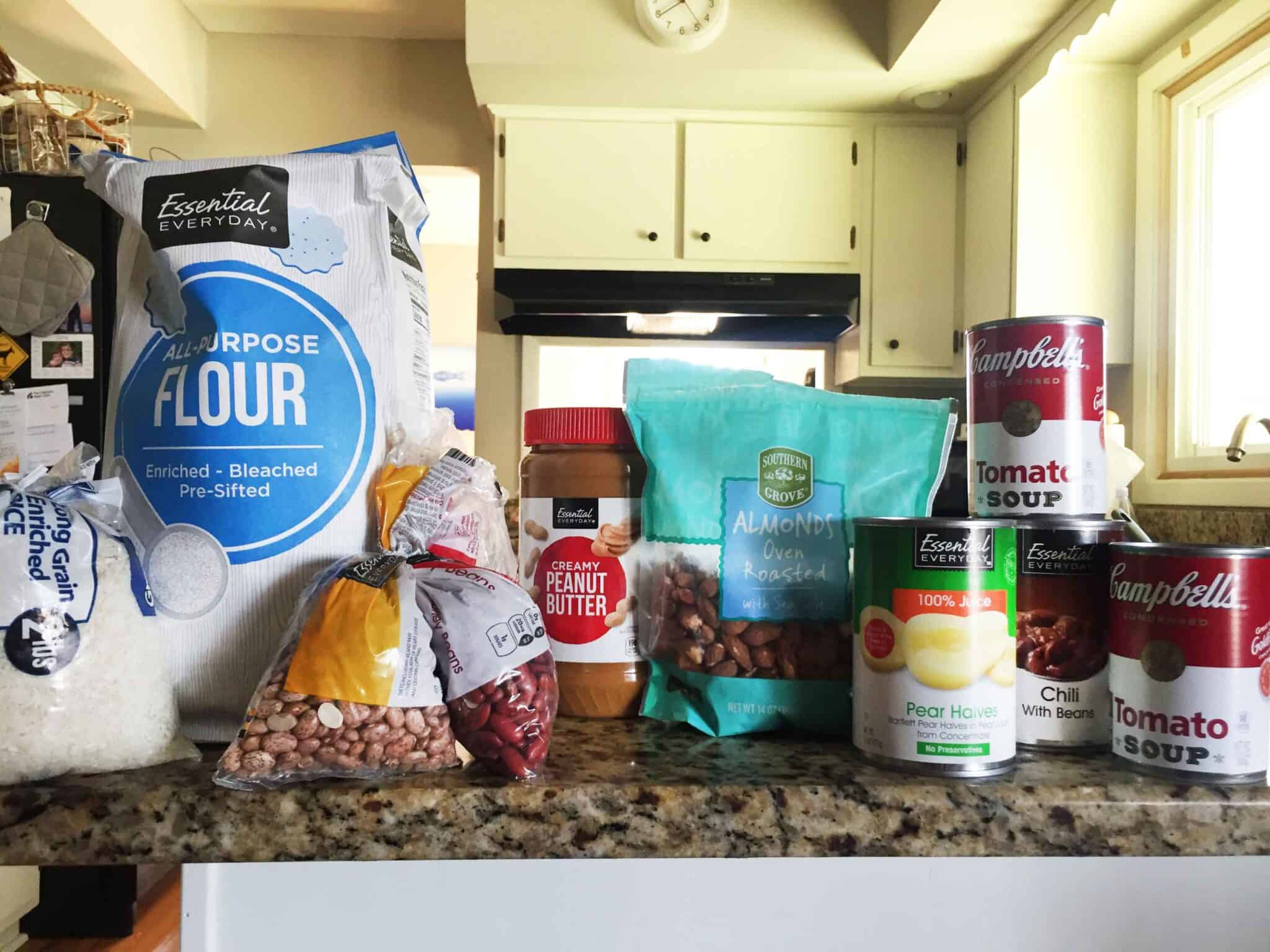 Water – It's always a good idea to have fresh bottled water on hand in case of an emergency and especially now with a looming pandemic.
Rice and Beans – Grab a few bags of rice and either dried or canned beans. Both rice and beans have a long shelf life and they are also very filling foods.
Oats – Dried oats last a long time and they are also very filling.
Flour – Flour can be easily turned into a variety of homemade breads or even bagels, so this is a smart thing to throw into your cart. It's not a bad idea to have a few packets of active dry yeast on hand for bread or even dinner rolls.
Pasta – All varieties of pasta have a long shelf life and a little goes a long way.
Loaves of bread – We all know how versatile a loaf of bread can be and it freezes very well. Bread is a great pandemic food!
Nuts – Although on the spendier side, nuts are packed with healthy fats and they will last a long time in your pantry.
Nut butters – A big ol' jar of peanut butter contains a ton of healthy fat and it will last a while. Almond butter is a great option, too!
Meat – Buy fresh or canned meat in bulk. Fresh meat can easily be frozen and canned meat such as tuna and chicken has a long shelf life. Fresh chicken breasts, ground beef and canned tuna are good options to stock up on because they are affordable, versatile for cooking and they can be purchased in bulk sizes.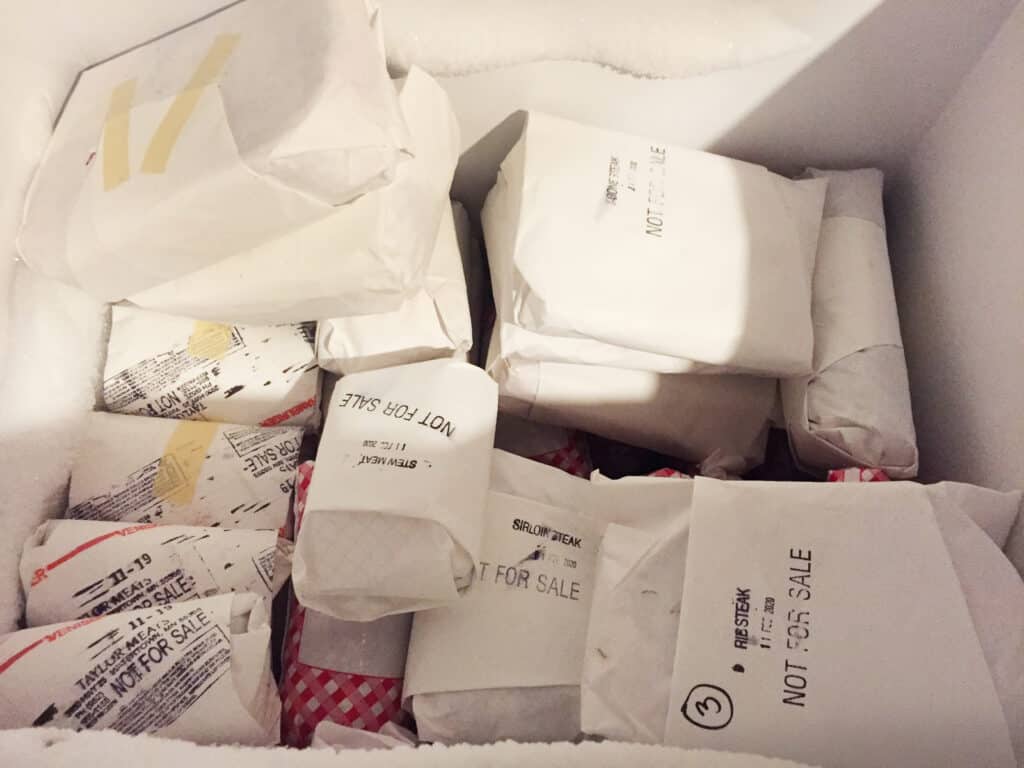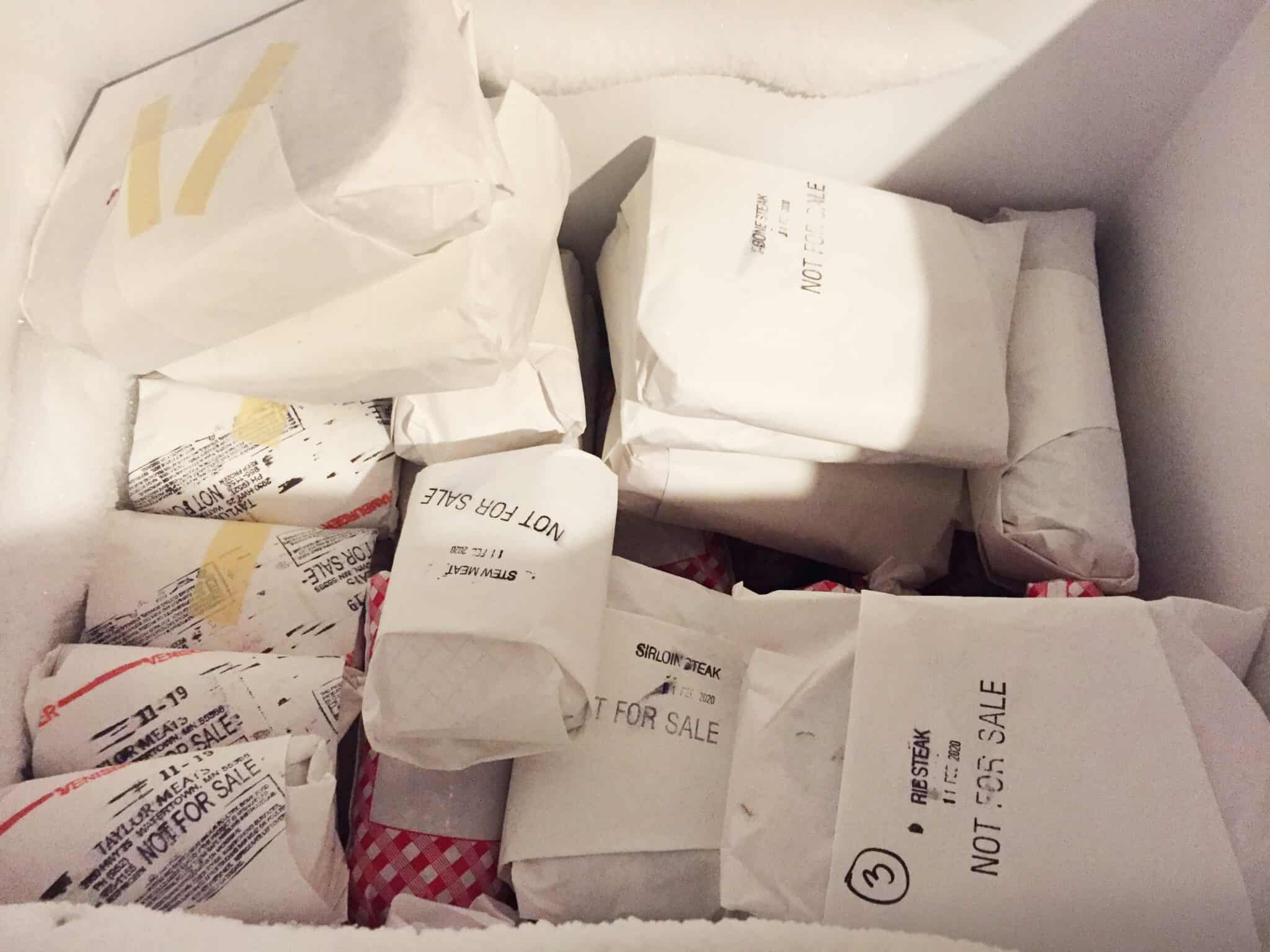 Frozen or canned vegetables – Veggies that are canned or frozen will last a really long time. If you buy fresh produce, be sure to wash it really well first and consume it before you dig into frozen and canned.
Canned soup – Really, canned anything is a good idea for stockpiling and soup is a great option.
Spaghetti sauce – Pasta sauce is affordable and can be stretched pretty far.
Cereal – All varieties of cereal will last for a long time sitting in the pantry, so having a few boxes on hand is a good call. Cereal is a great snack and doesn't need to swim with milk in order to be consumed.
Dried or canned fruit – Dried cherries, mangoes, cranberries, blueberries and raisins make for great snacks that have a long shelf life. Turn any fresh fruit you have into fruit rollup strips in order to extend their expiration dates! Canned fruit is a good food item to have on hand, as well, so peaches, pears, pineapple and so on..
Frozen juice concentrate – Some fresh juices such as orange juice have a short lifespan, so grab a few tubes of frozen juice concentrate.
Crackers – There are a zillion types of crackers you can buy in order to add new flavors to your pantry, so grab a few boxes from the shelf.
Dried herbs/spices – Dinner might get boring if you're limited with ingredients, so have a variety of dried herbs and spices on hand to kick up the taste!
Pet food – Don't forget about the pets! Grab an extra bag of food for them!
Other pandemic food ideas – frozen pizza, mac and cheese, frozen meals, coffee, powdered/dehydrated milk and cheese (cheese freezes well!).
Do you have other ideas? Leave them in the comments!
Also consider making meals ahead of time that freeze well and that can easily be thawed and cooked at a later date!