EASY RECIPES: Whether you are in the throes of preparing for a stretch of time at home or if you just want to make dinner time easier, consider these recipe ideas that are both filling and require just a handful of easy-to-find ingredients. Here are 25 ideas to get you started!
Use the food you have wisely by making recipes that use only a few ingredients and that will also fill your family's bellies! Below is a roundup of 25 great ideas to get your wheels turning!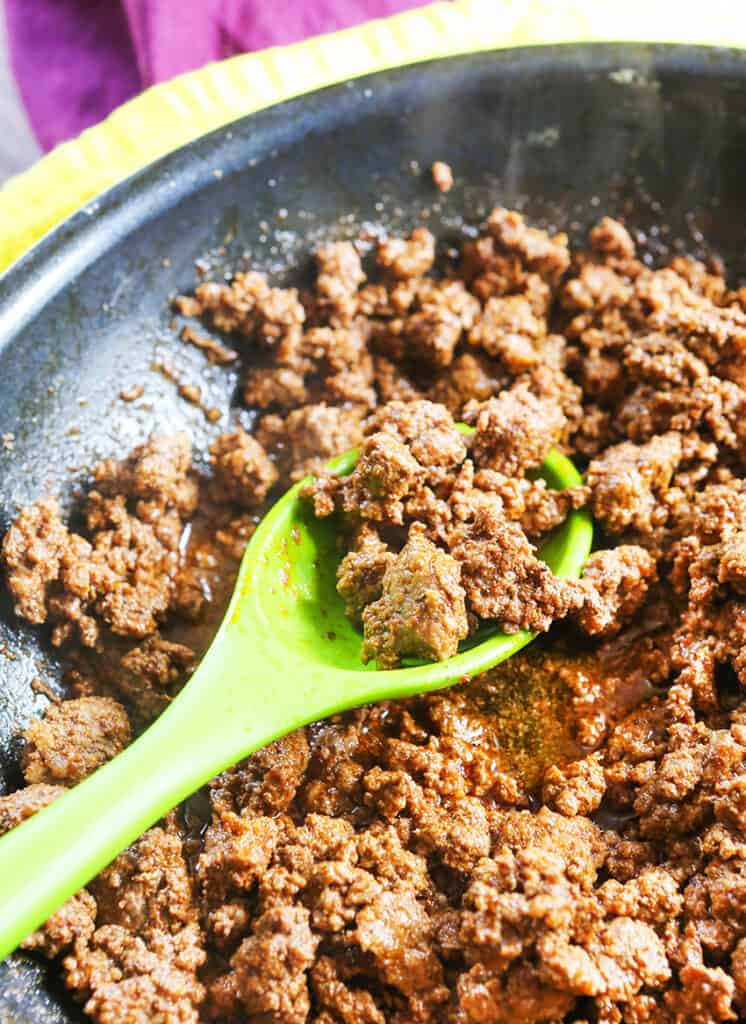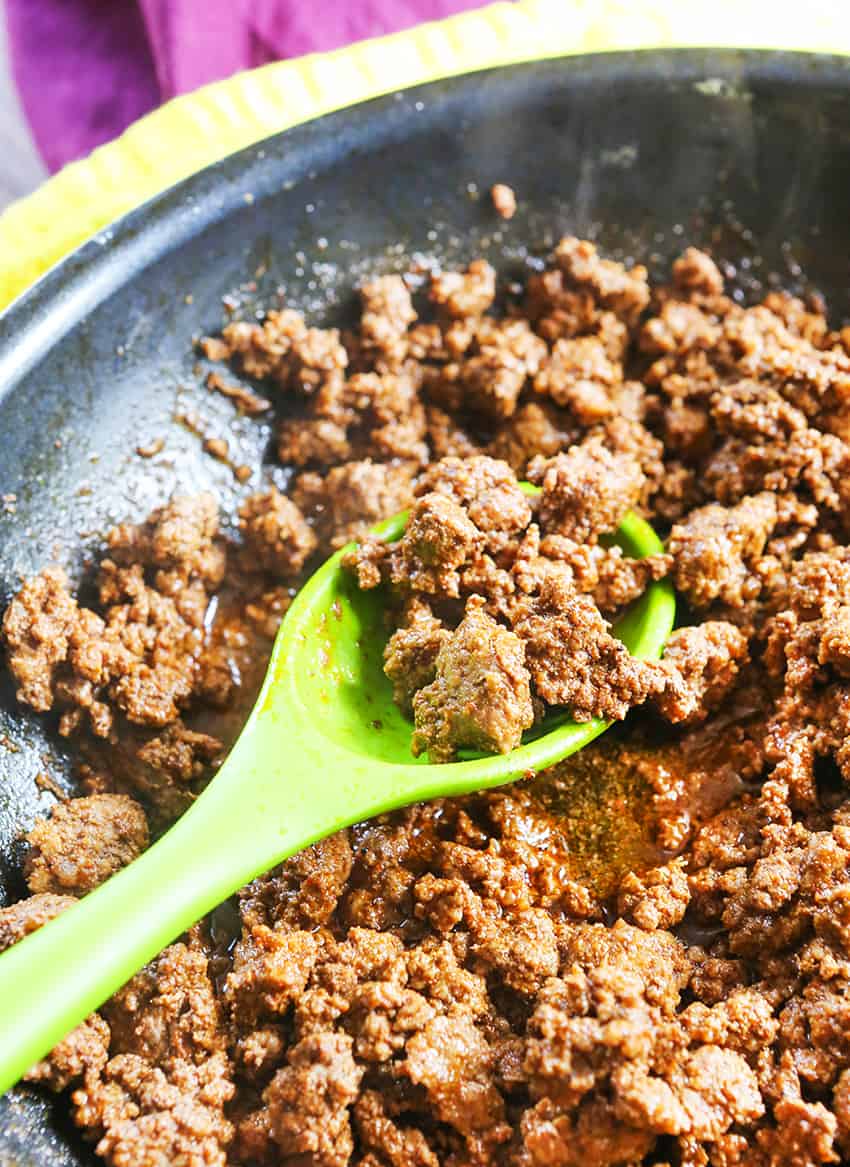 Homemade Ground Beef Taco Meat – Taco meat is super easy to make at home using ground beef and just a few other ingredients. Make your own taco seasoning, too, in just a few minutes! Add the savory meat to tacos, burritos, casseroles or even a simple salad!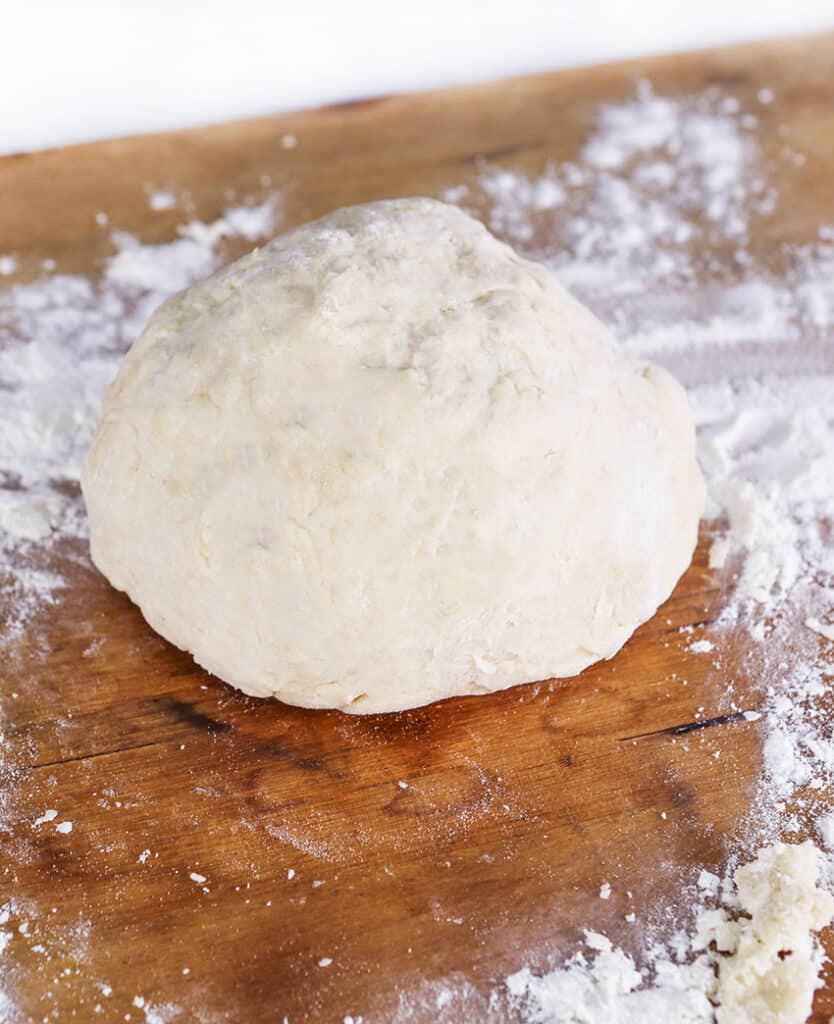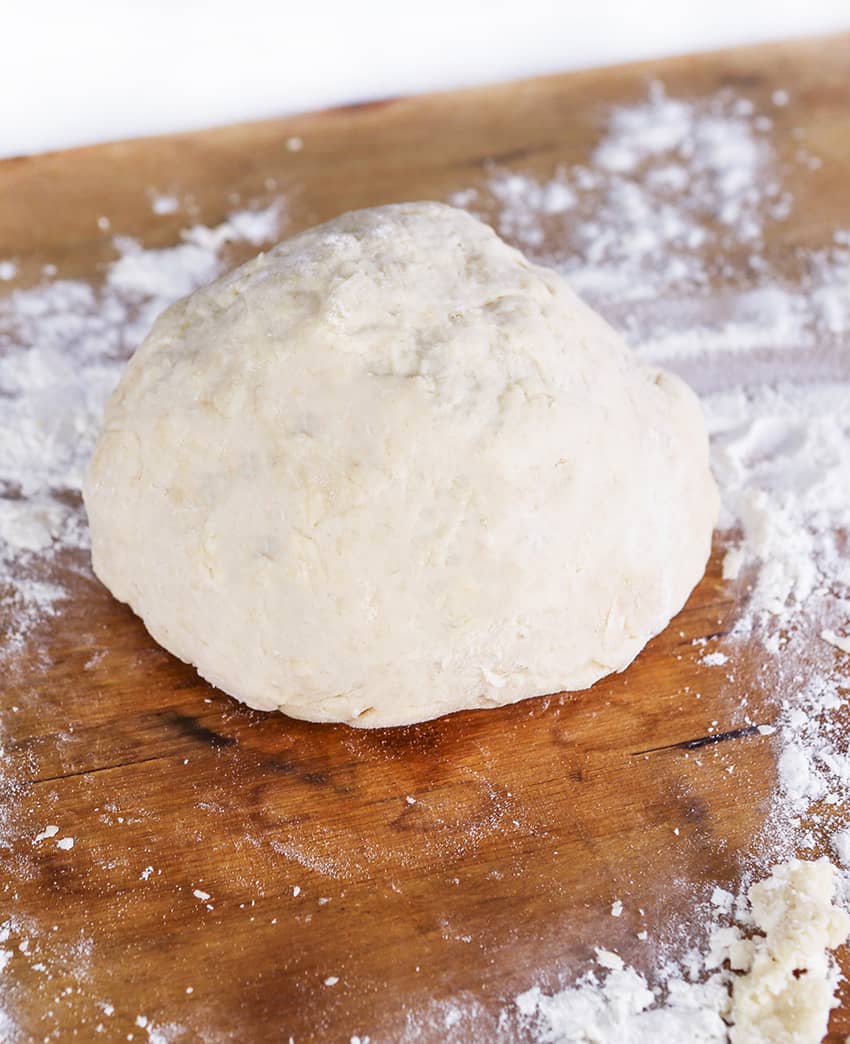 No Yeast Pizza Dough – With just 20 minutes of prep and 5 ingredients, this pizza dough is super easy to make! No yeast, rising or waiting is required and it produces a perfect pizza every time. Make and bake with your favorite ingredients on top or freeze for later! Don't have pizza sauce on hand? Make your own! It's super easy and delicious. Don't have the ingredients? Spread olive oil and garlic powder over the dough before adding the other ingredients. Pizza dough can also be transformed into breakfast pizza or even stromboli, too!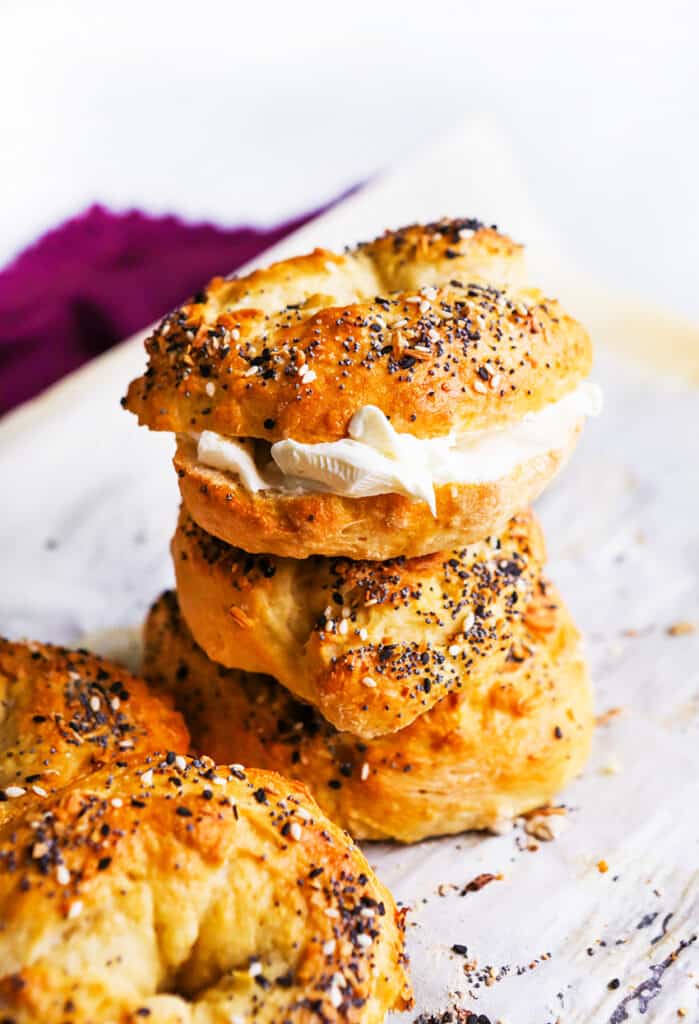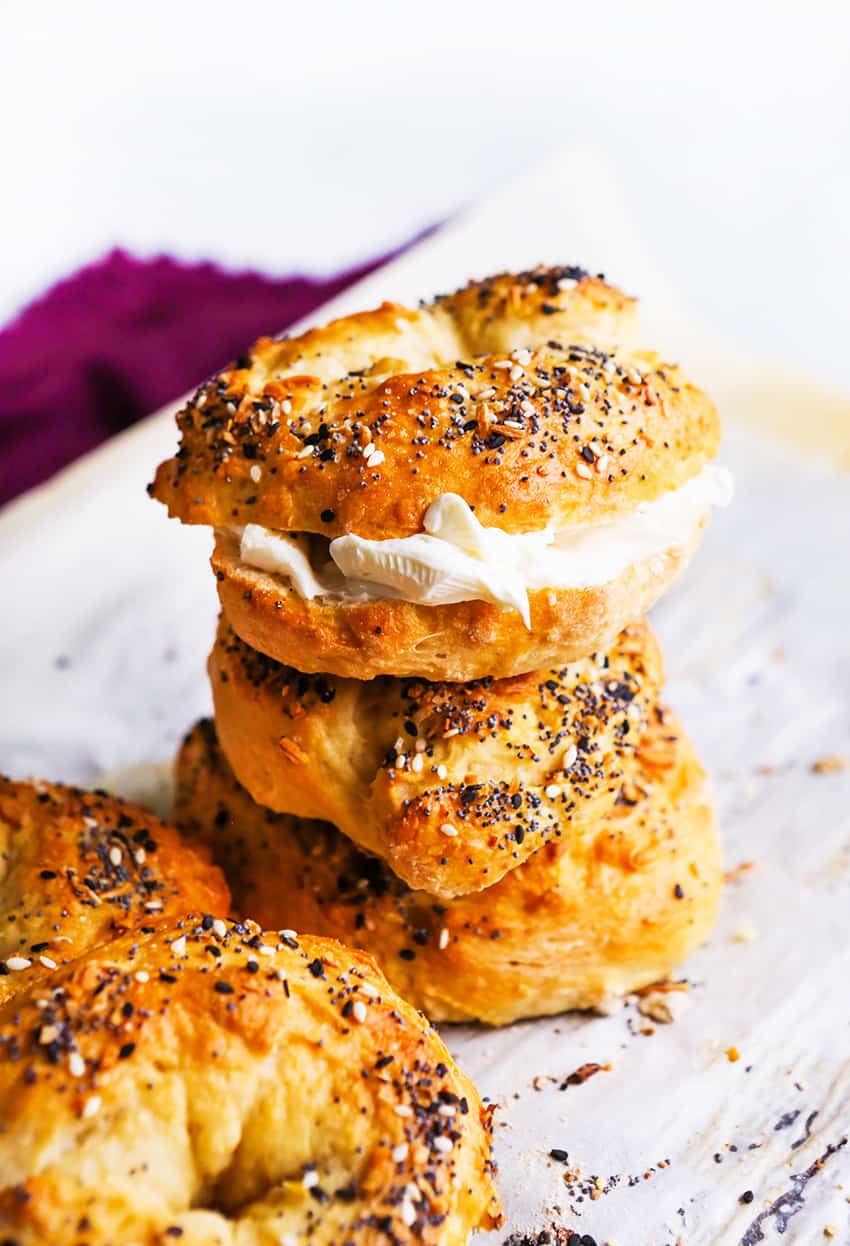 No Yeast Homemade Bagels – Make homemade bagels using only 5 ingredients and in 20 minutes from start to finish! NO YEAST or rising or waiting required. These easy bagels are soft, flavorful and taste great with savory or sweet toppings. Bake and enjoy or freeze some for later! Enjoy for breakfast with cream cheese or butter or sandwich lunch meat in the centers for lunch!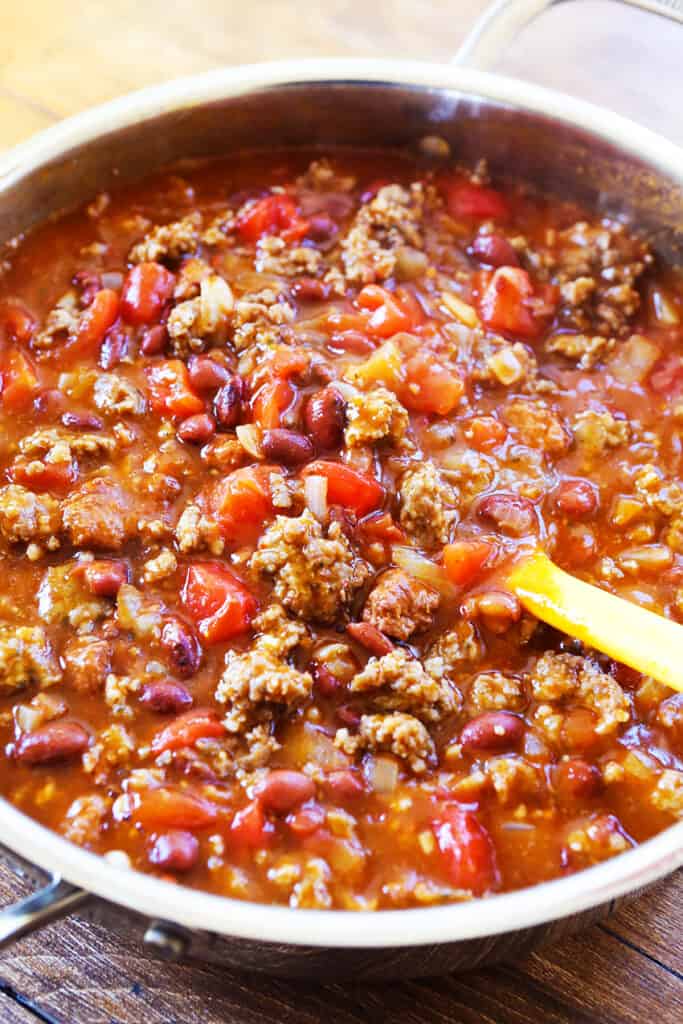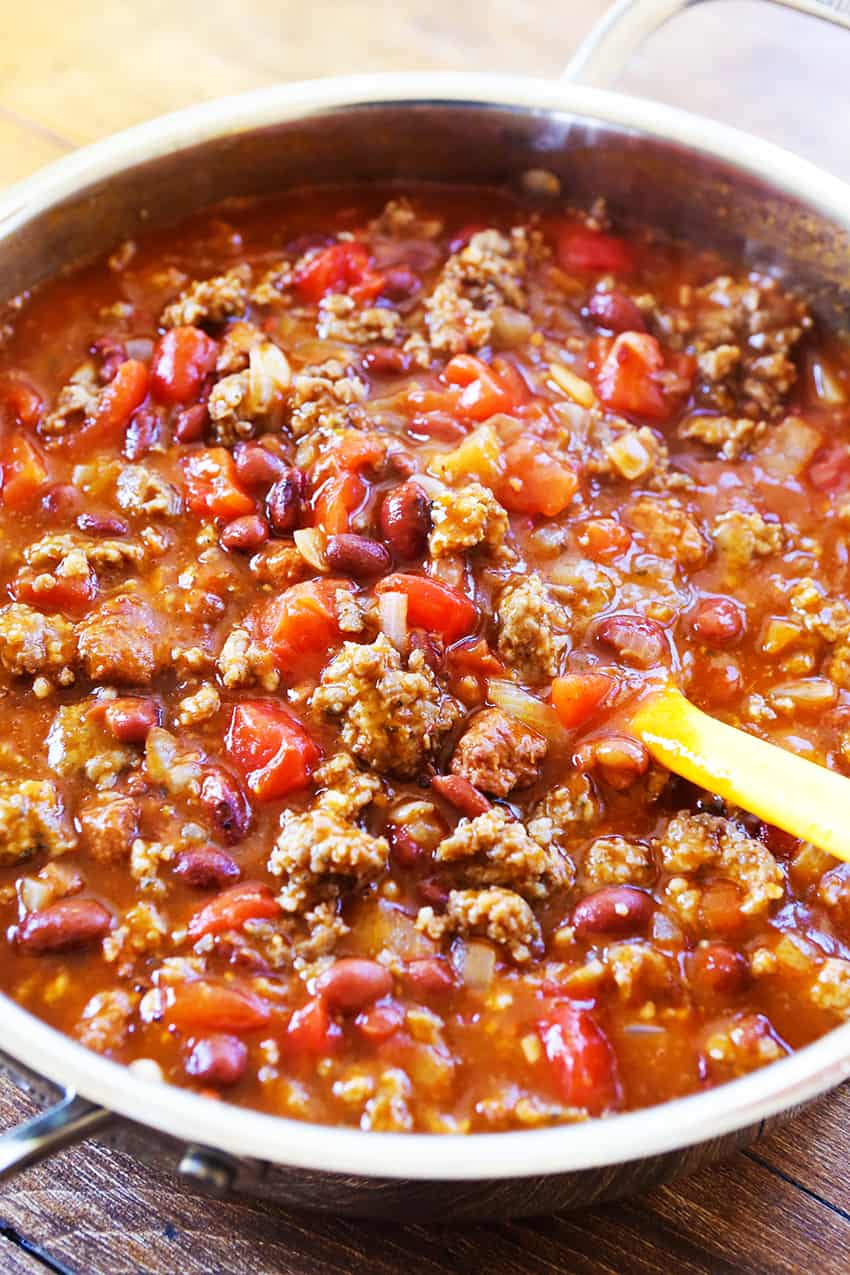 5-Ingredient Chili – This Easy Canned Chili recipe requires only 5 ingredients! Packed with flavor, this comforting recipe takes only 30 minutes to make. You don't miss out on anything with this dish perfect for feeding a large group. Perfect as a solo meal or as a topping for baked potatoes or chili dogs!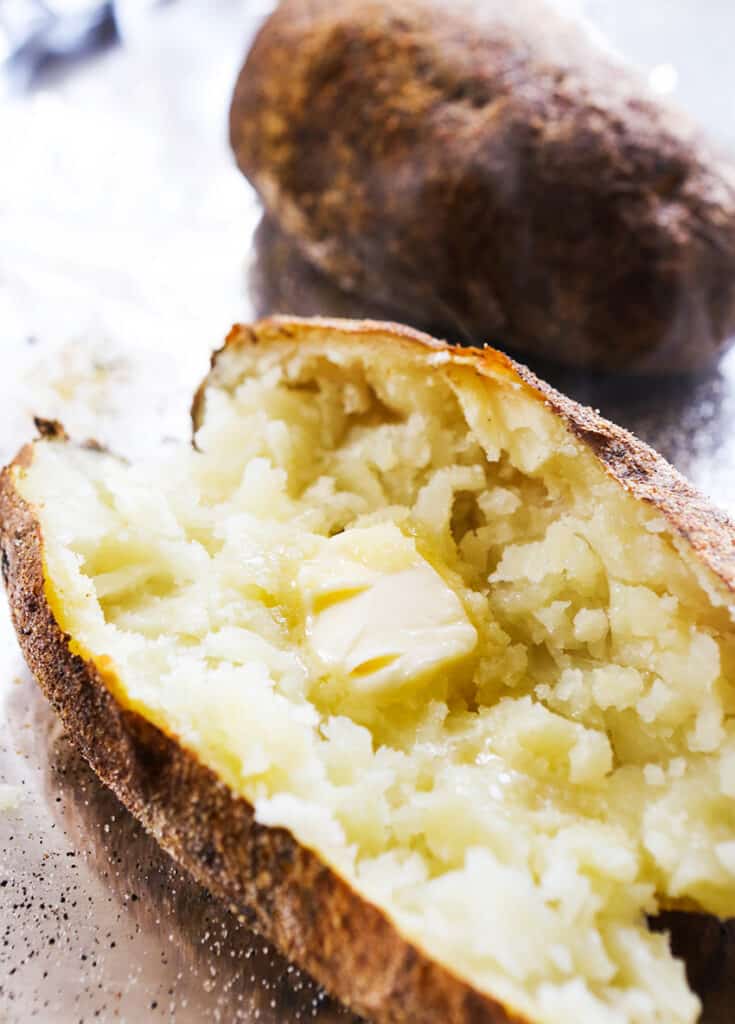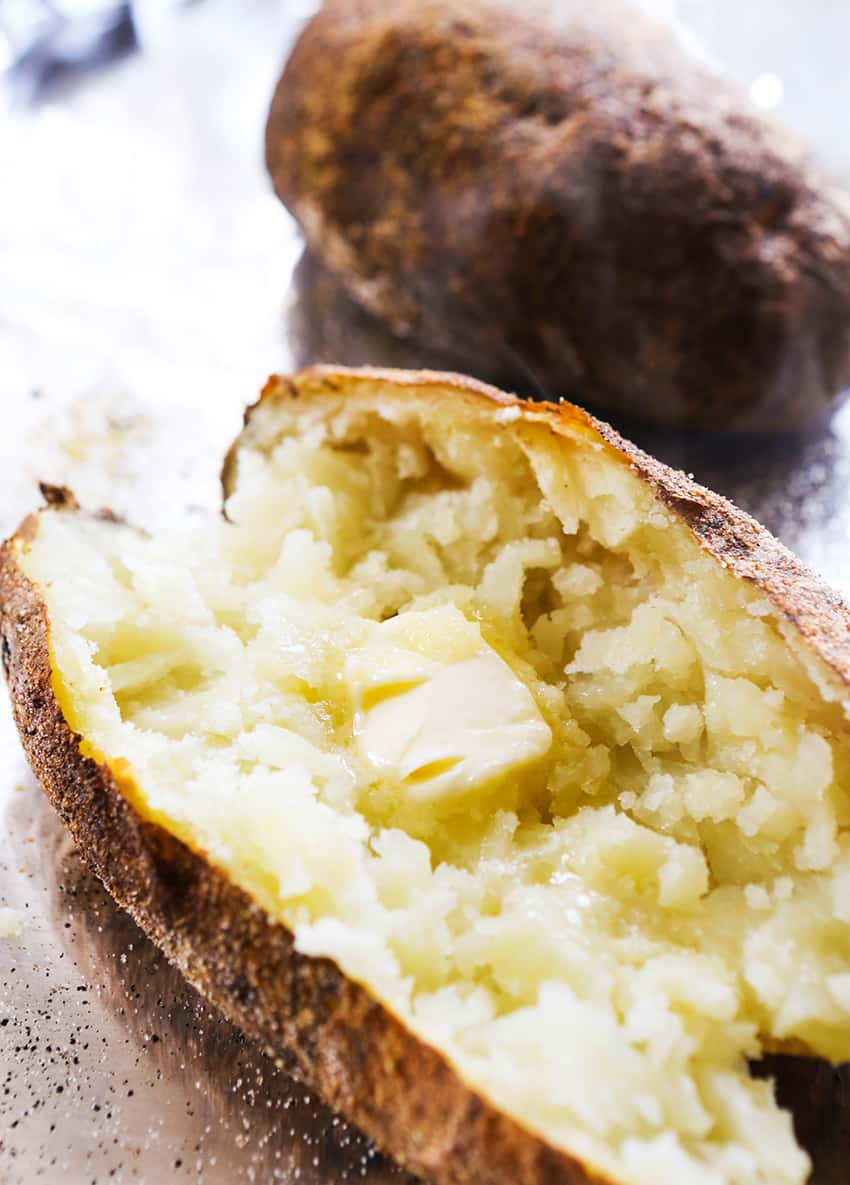 Baked Potatoes – Introducing the most Perfect Baked Potato Recipe that can easily be baked in your oven with no fuss! There's a yummy, simple, secret ingredient that makes these baked potatoes even more perfect. Enjoy as a side dish or as a main meal when turned into Twice Baked Potatoes or Chili-Topped Potatoes!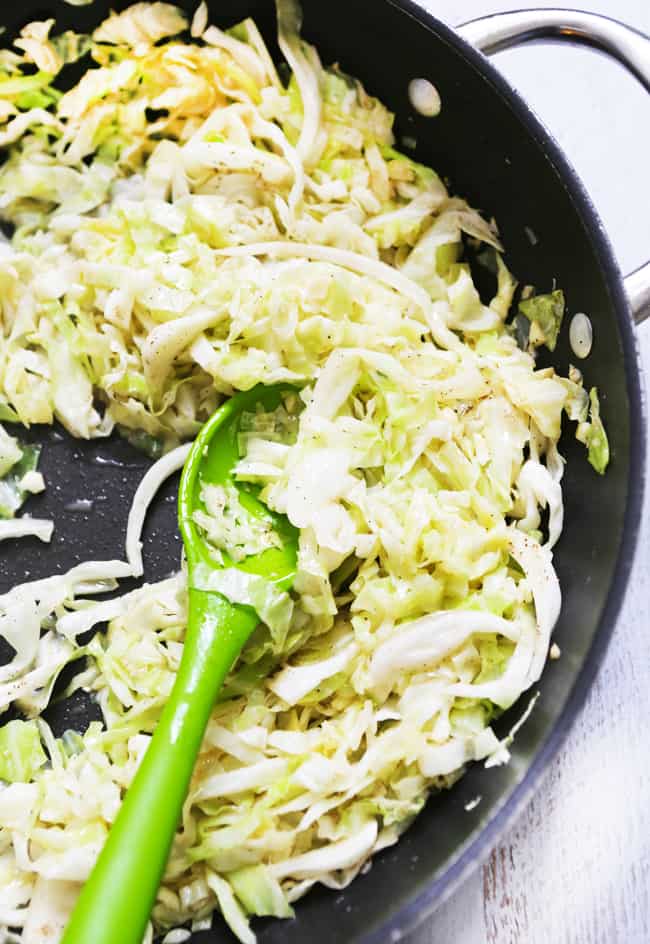 Sauteed Cabbage – Easy Sauteed Cabbage is the perfect quick and delicious side dish for any meal. Using only a few ingredients and taking 10 minutes of your time, you can't go wrong with this super flavorful and affordable recipe! Beef up this side dish with bacon, ground beef, additional veggies or extra spices.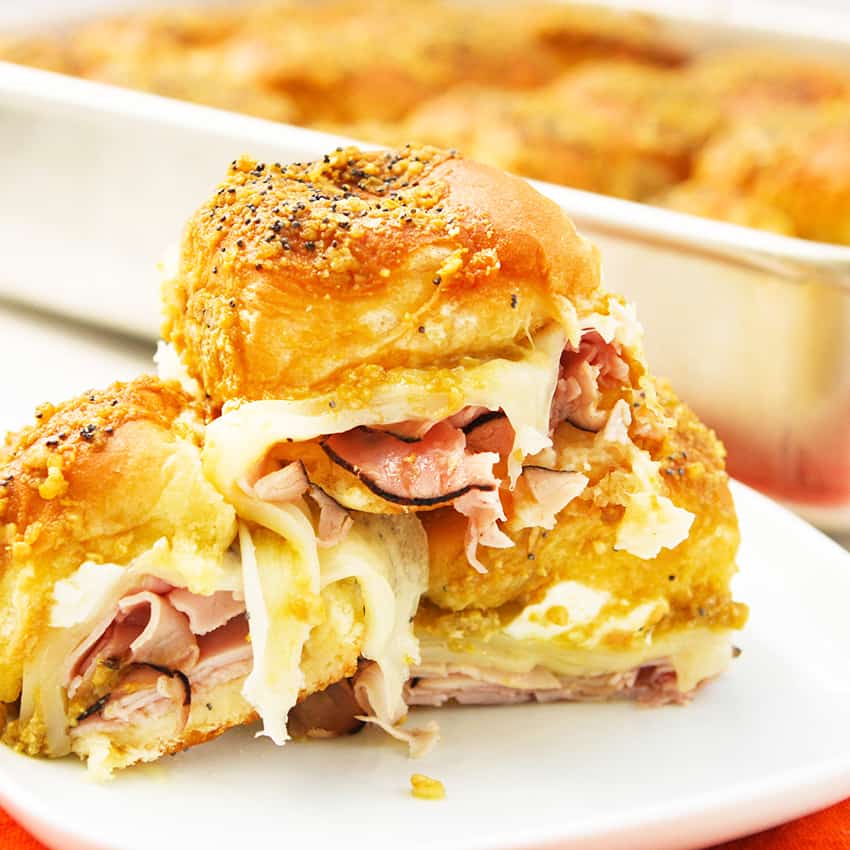 Hot Ham and Cheese Sandwiches – These delicious, baked Hot Ham and Cheese Sandwiches are bursting with flavor and gooey cheese and they couldn't be easier to throw together! This is the perfect easy dinner recipe! Replace the ham with any deli meat you have on hand and replace the cheese easily with other varieties.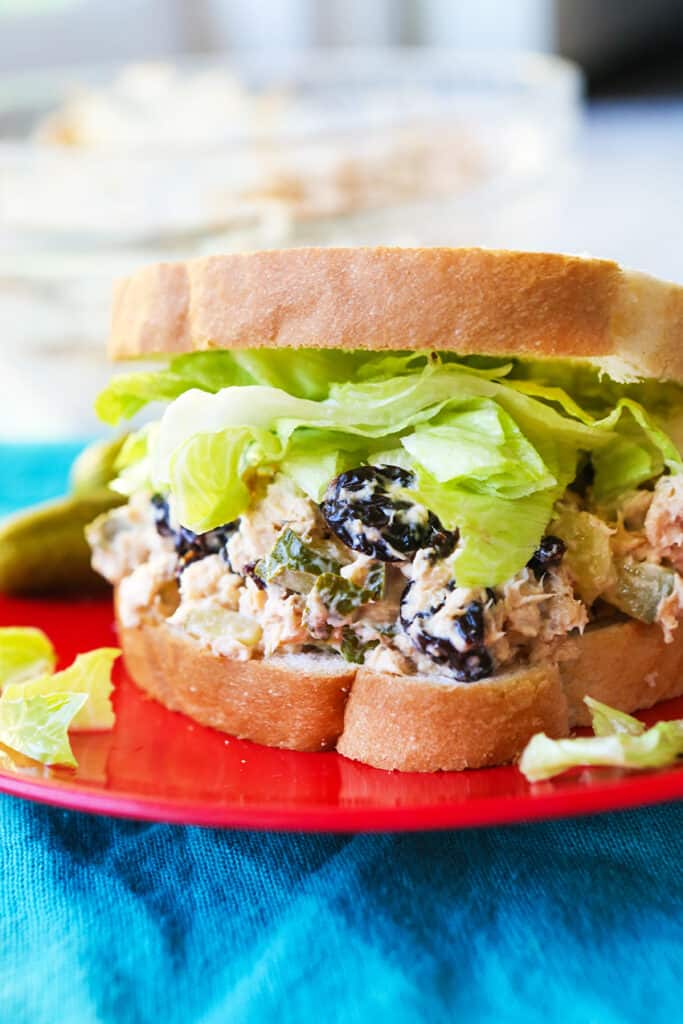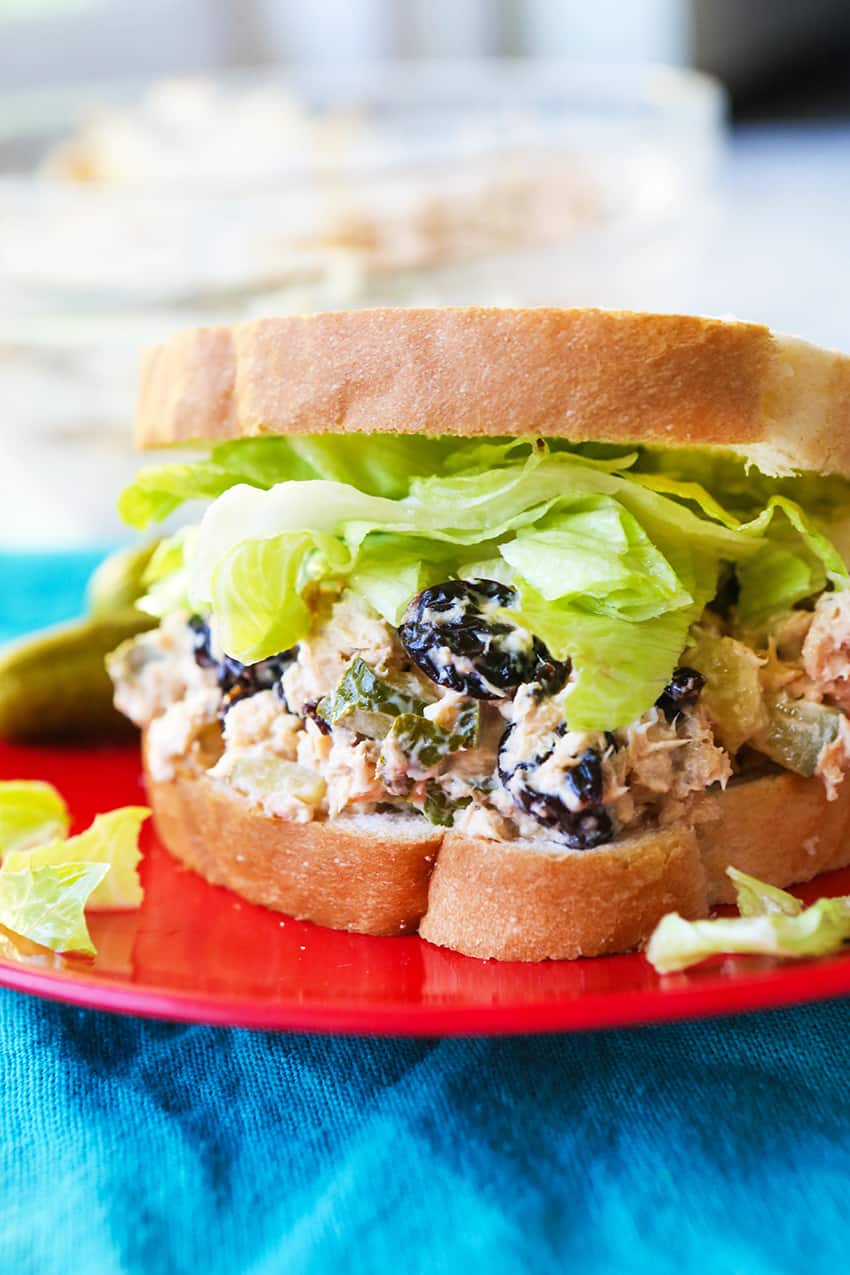 Chicken Salad Sandwiches – Packed with so many great ingredients, this chicken salad sandwich could easily be called The Pantry Sandwich! Delicious dinner or lunch option. Replace canned chicken with tuna or salmon. Use any dried fruit you have on hand and replace chopped olives with pickles if desired.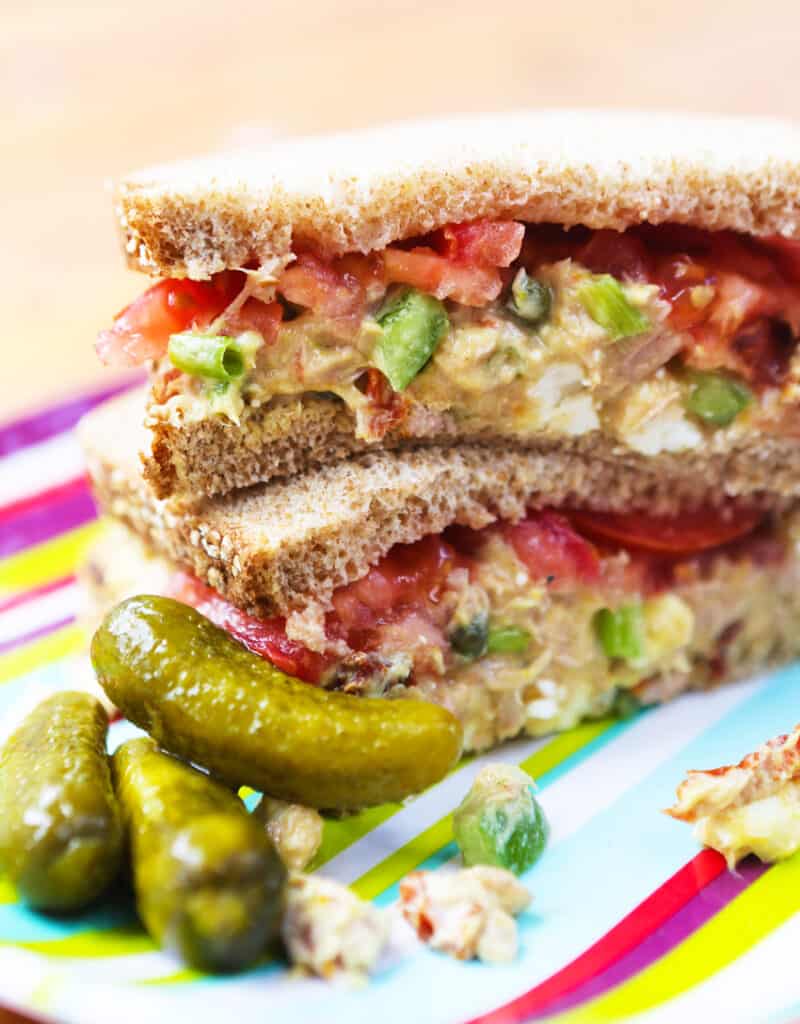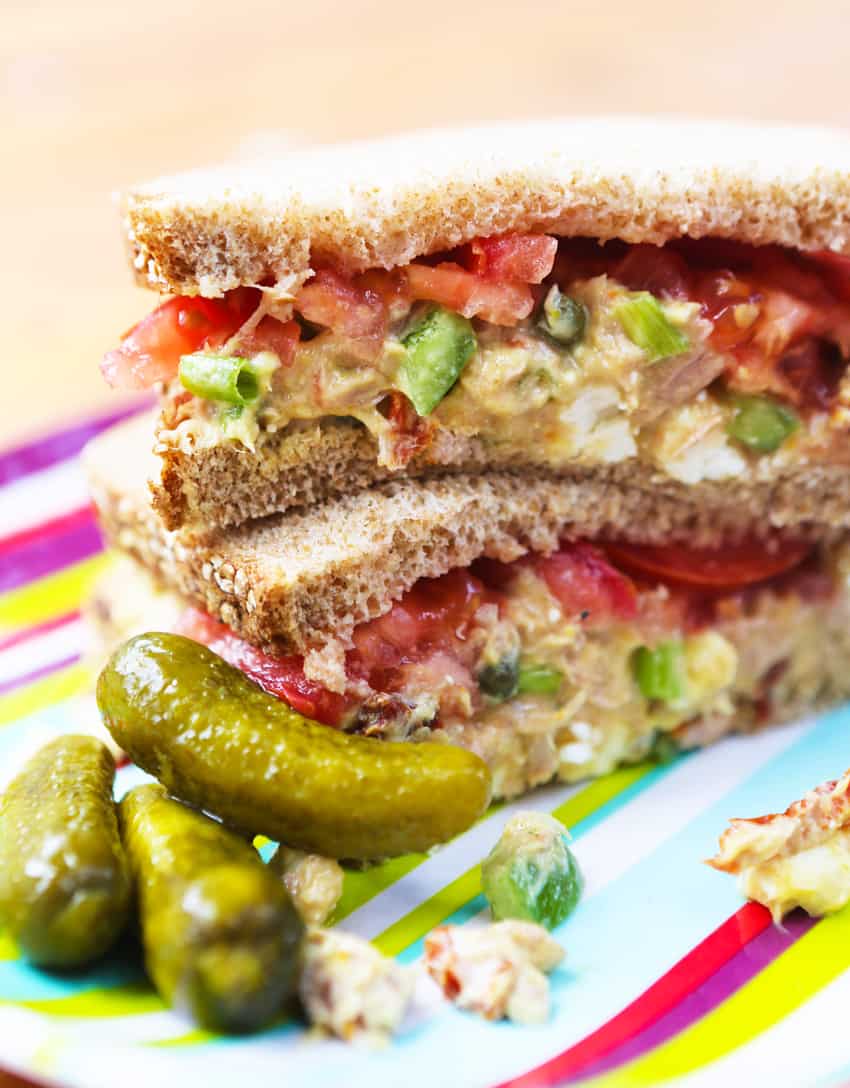 Tuna Salad Sandwiches – I love this version of Tuna Salad. Its ingredients are such a delicious combination of sweet, savory, crunchy and meaty. Use it as a sandwich filling or eat it solo as a salad! Cater this salad to what you have on hand. Omit avocado if needed or consider adding dried fruit, chopped nuts or replace the capers with chopped pickles.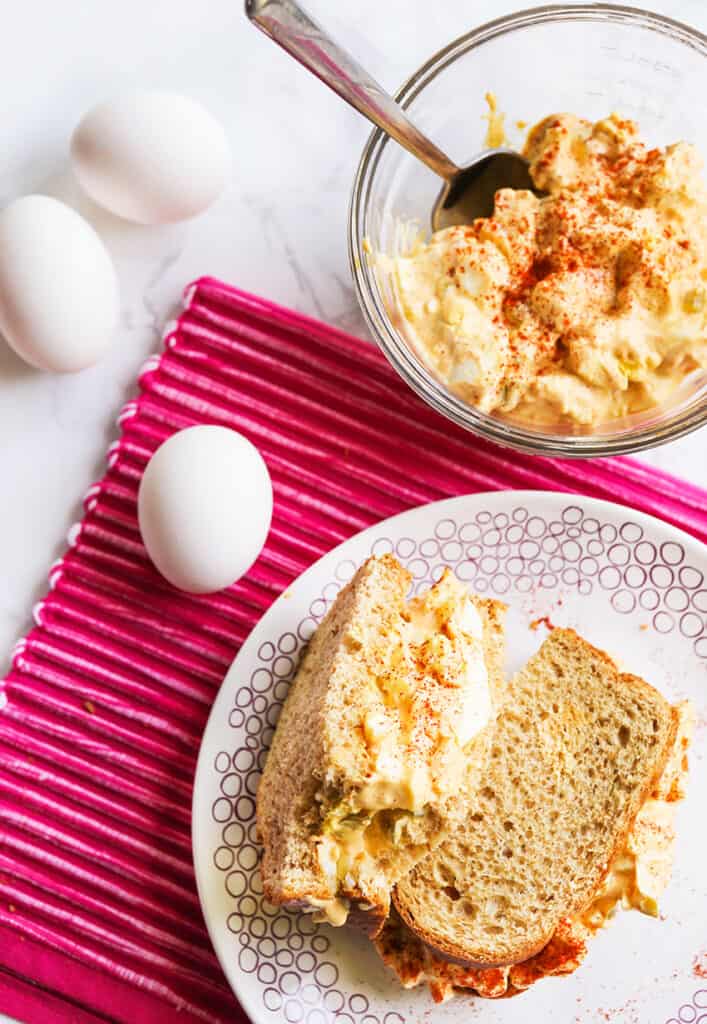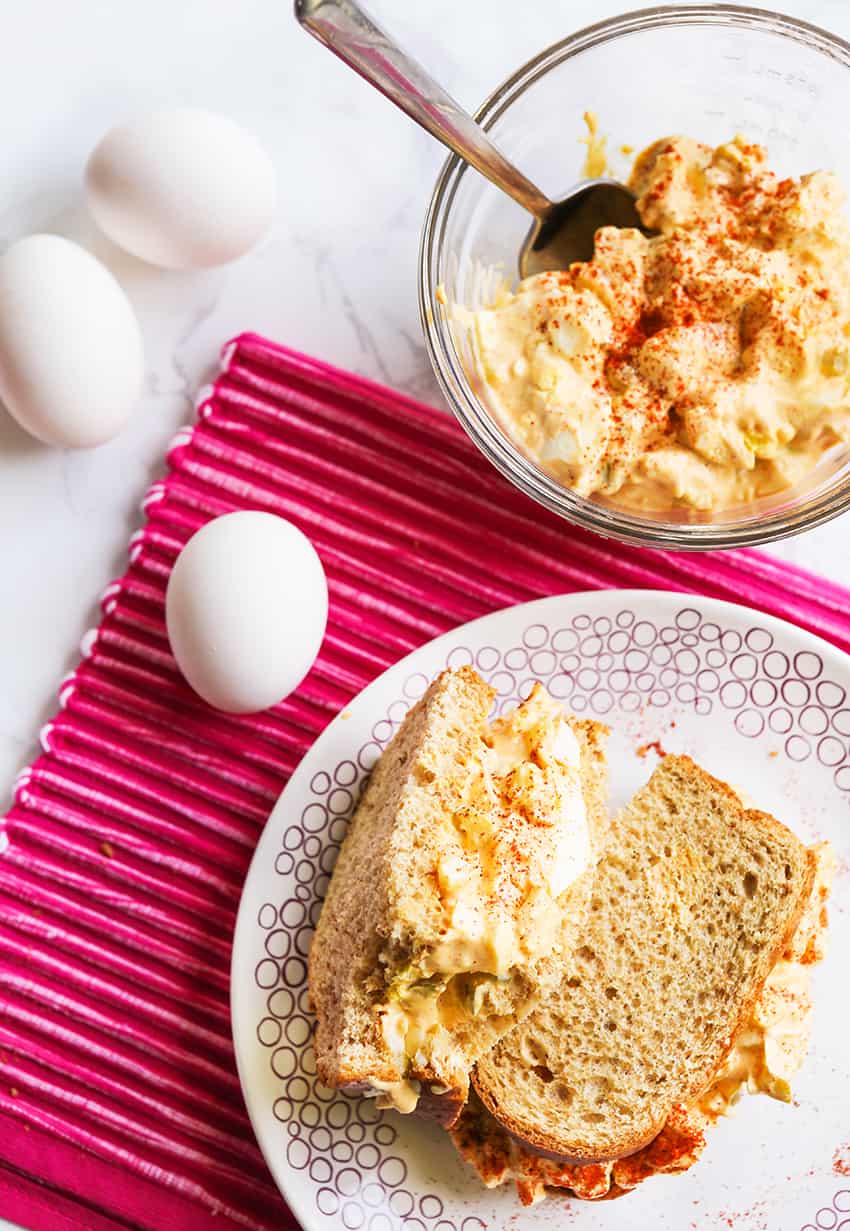 Egg Salad Sandwiches – This classic egg salad sandwich recipe is a great way to use up hard-boiled eggs. It is my all-time FAVORITE version of egg salad. It is creamy and flavorful with a bit of delicious crunch. This is a great easy lunch or light dinner option. Replace the pickles with celery, olives or capers, if desired!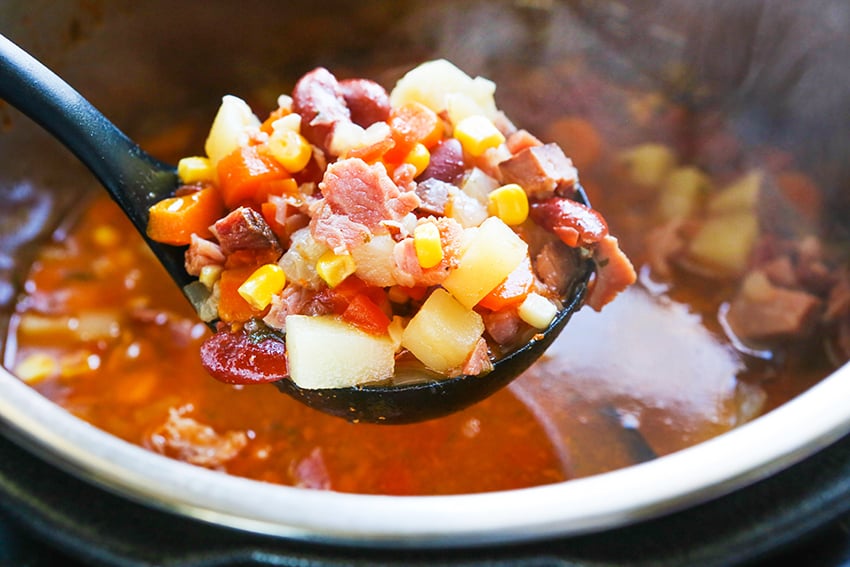 Get as much mileage as you can out of a whole ham or turkey – Cook ham or turkey as directed on packaging and freeze the meat that you won't consume within a couple days. Don't throw away the carcass/bone! Turn ham bones into Ham Soup (crockpot or Instant Pot!) and use turkey carcasses into homemade broth that can be used to make your next batch of chicken noodle soup (crockpot or Instant Pot!).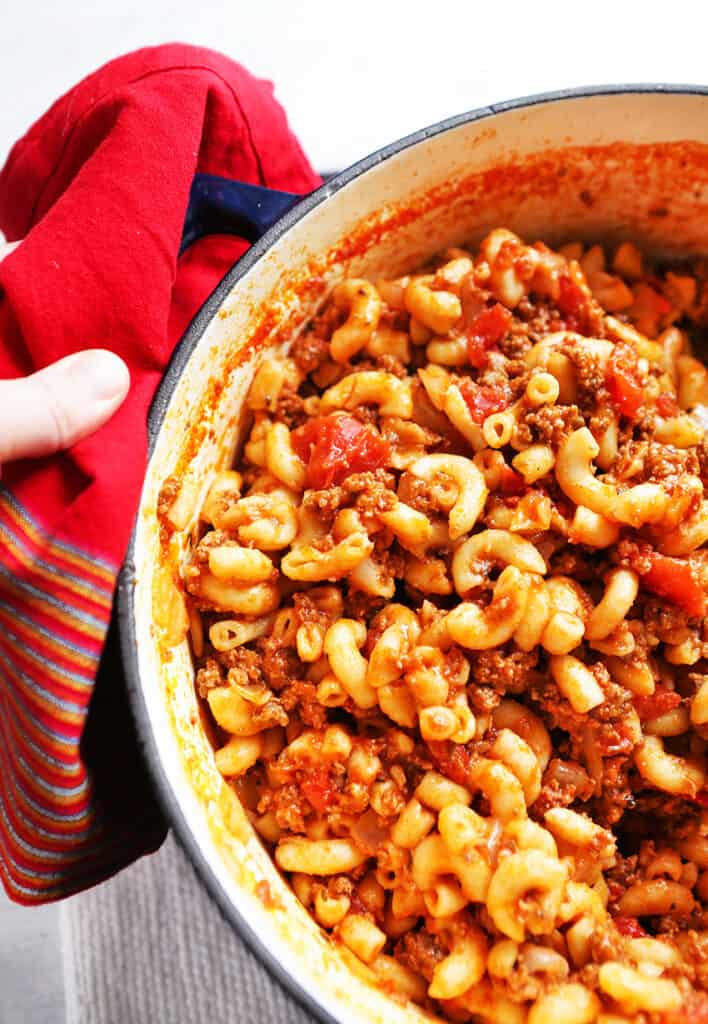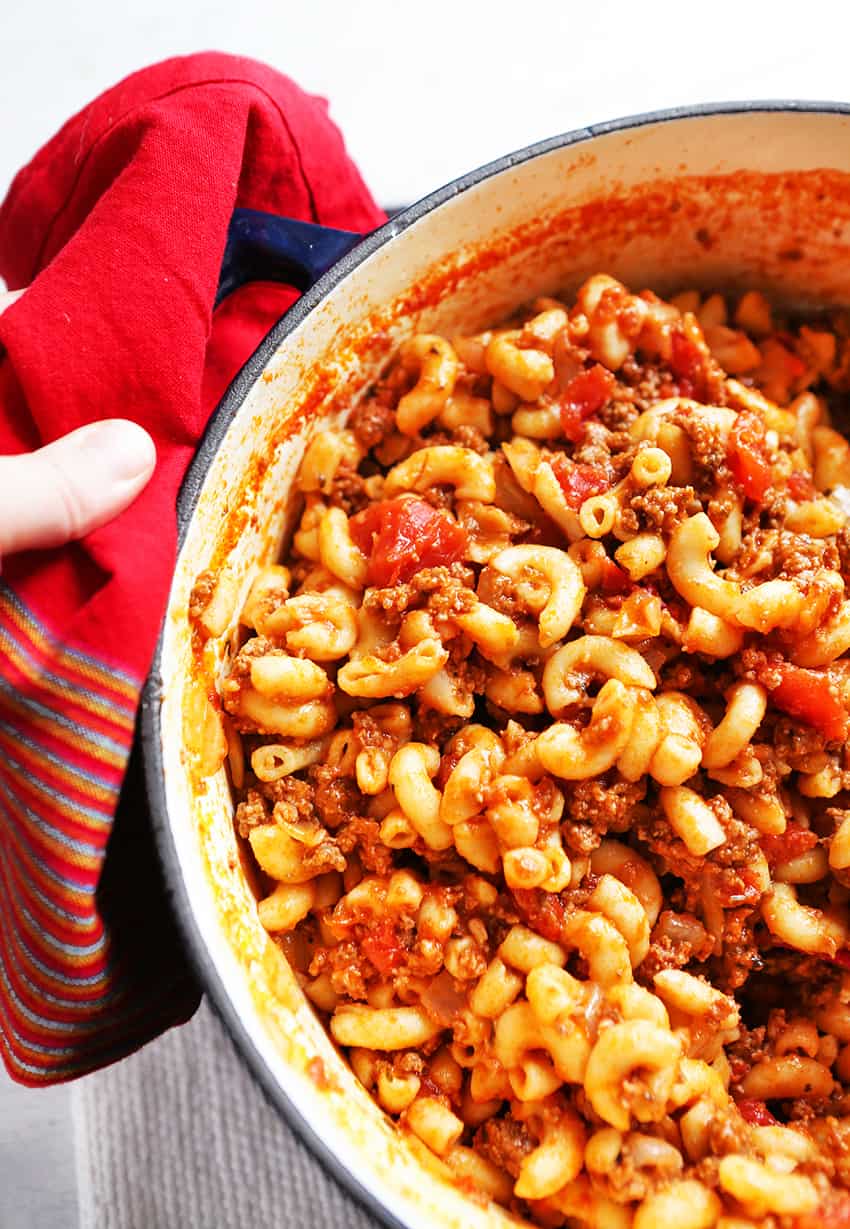 Goulash – This easy goulash is the most comforting of all comfort foods. It is warm, delicious, filling, hearty and easy to prepare ALL IN A SINGLE POT! Dump all of the ingredients in at once and let it cook! This is a great, EASY, filling dinner and you can freeze leftovers for another time. If you have an Instant Pot, you can make it there, too!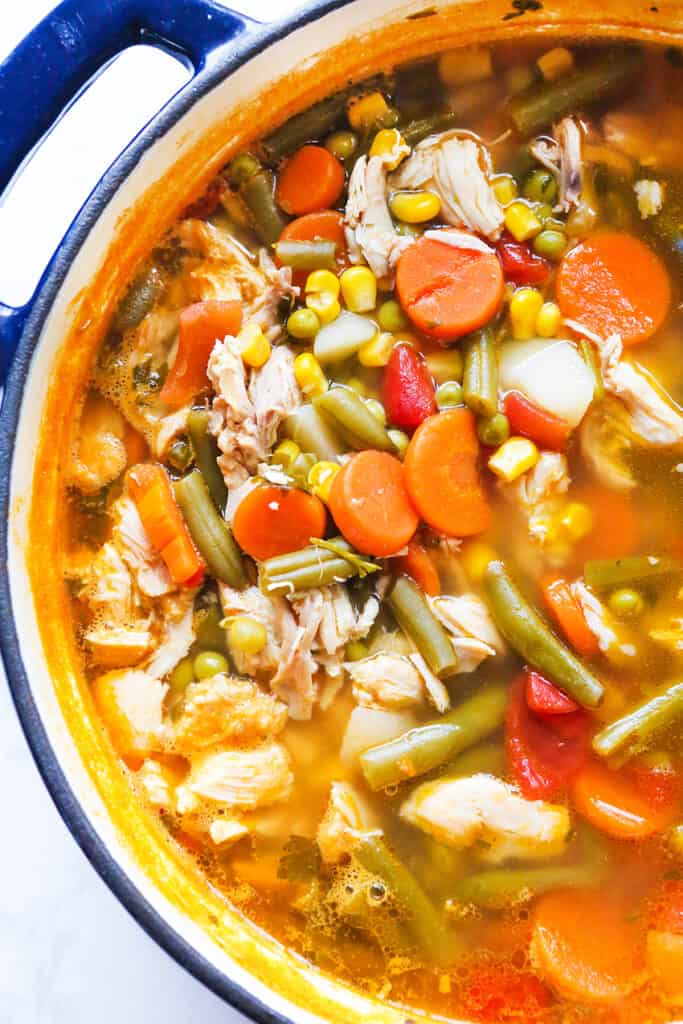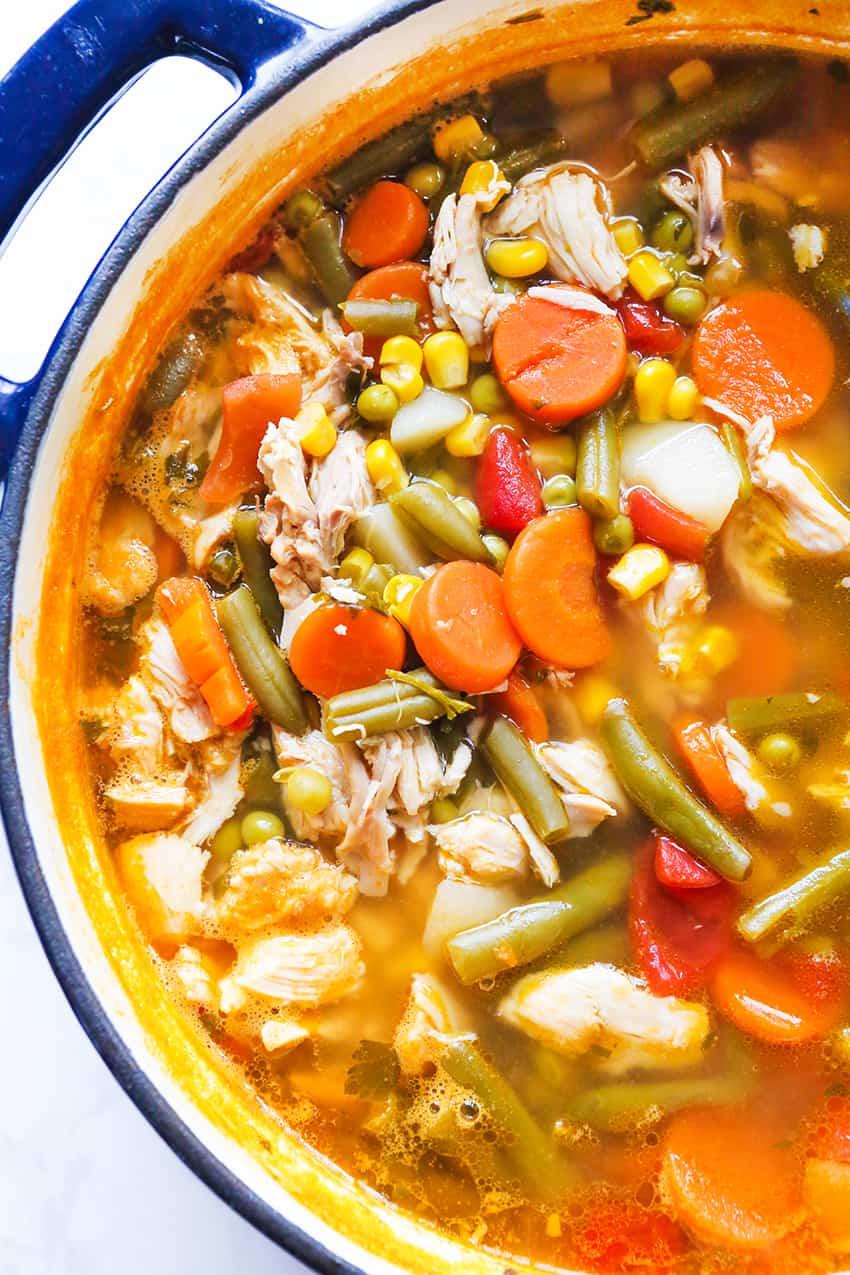 Chicken Vegetable Soup – This simple Chicken Vegetable Soup recipe is the easiest soup you'll ever make. You'll likely be able to find all of the vegetables in your pantry. Make a hot steamy bowl today and freeze a batch for later! Replace veggie suggestions with what you have in your pantry and replace shredded chicken with canned or omit altogether!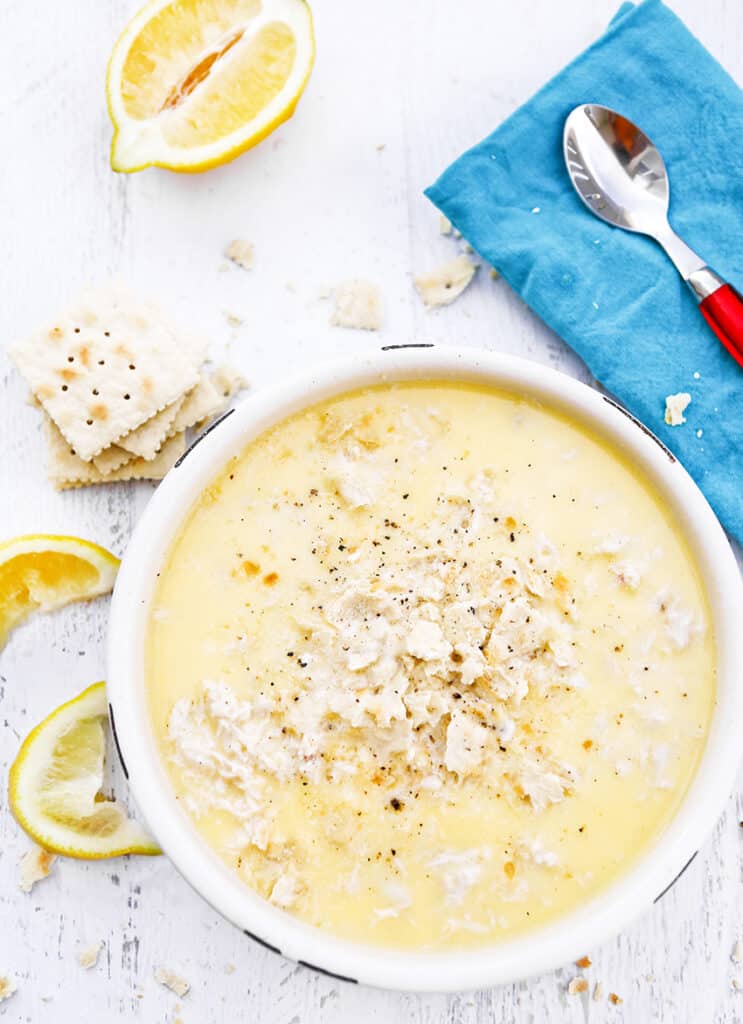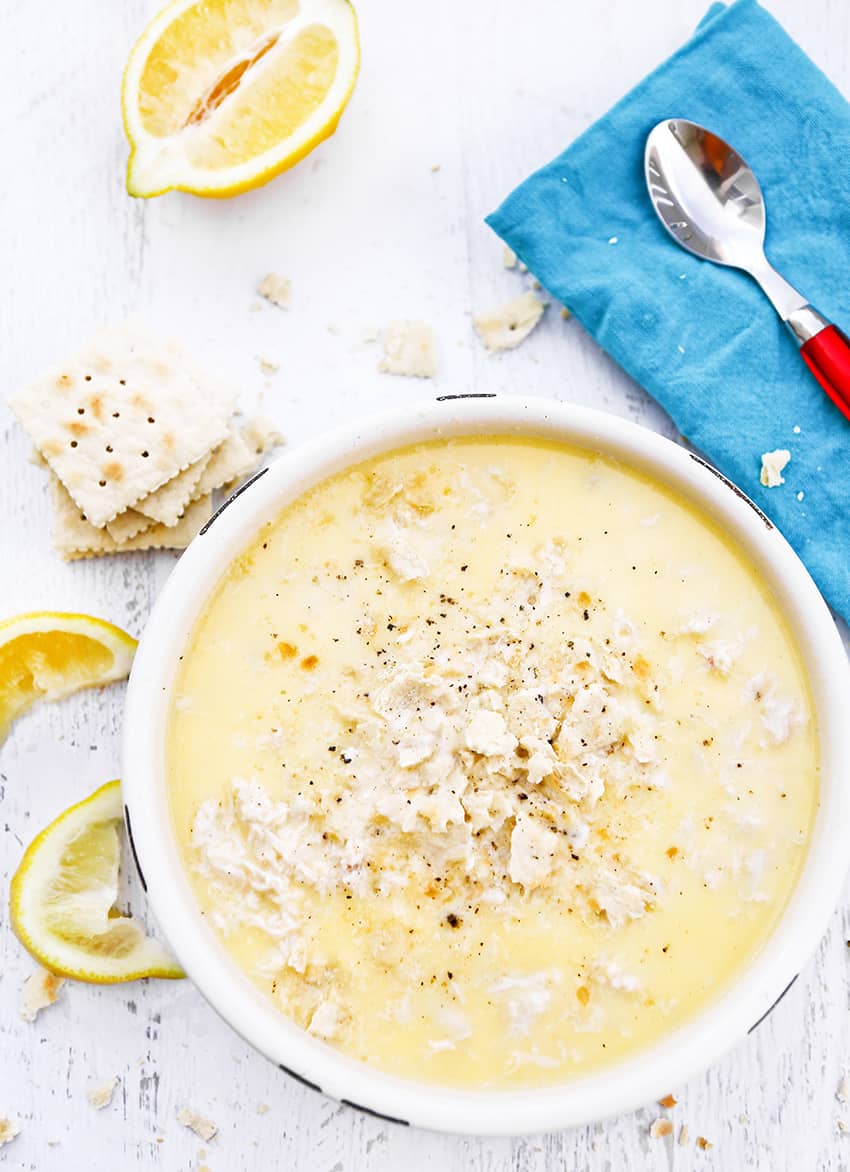 Crab Soup – This Crab Soup only requires five ingredients and it is done in less than 30 minutes! A hearty soup with tasty flavors from the ocean will fill you up and warm you up. This meal tastes complex but is actually very simple! Use packaged crab meat (it's delish!) and omit cooking sherry, if needed.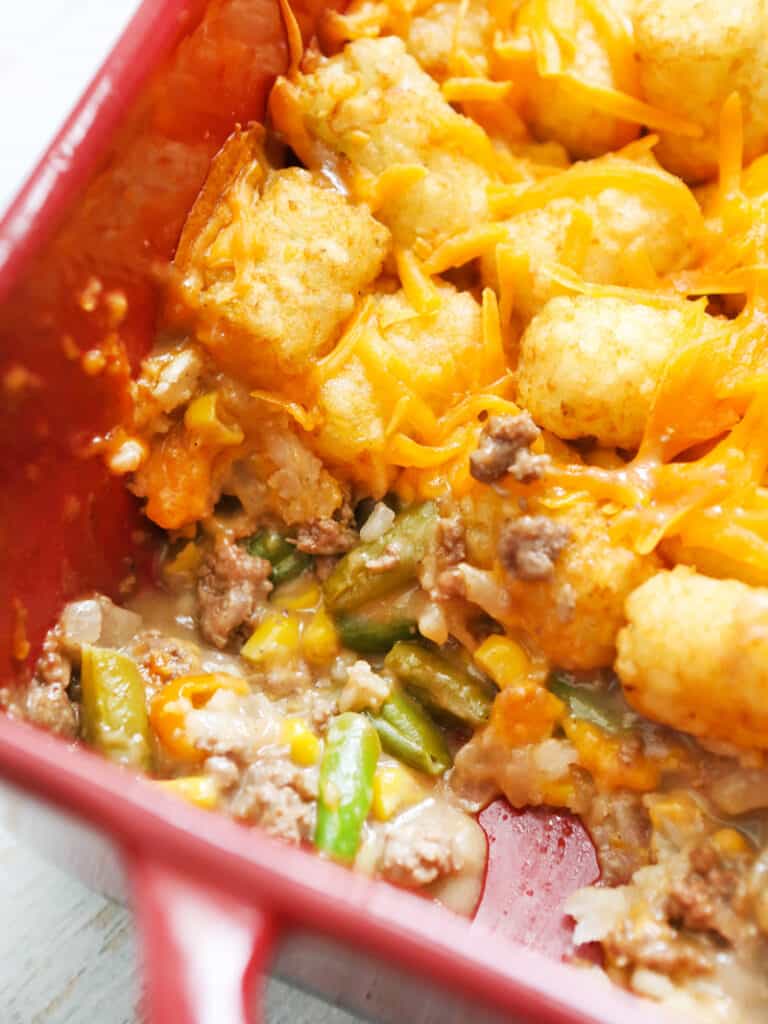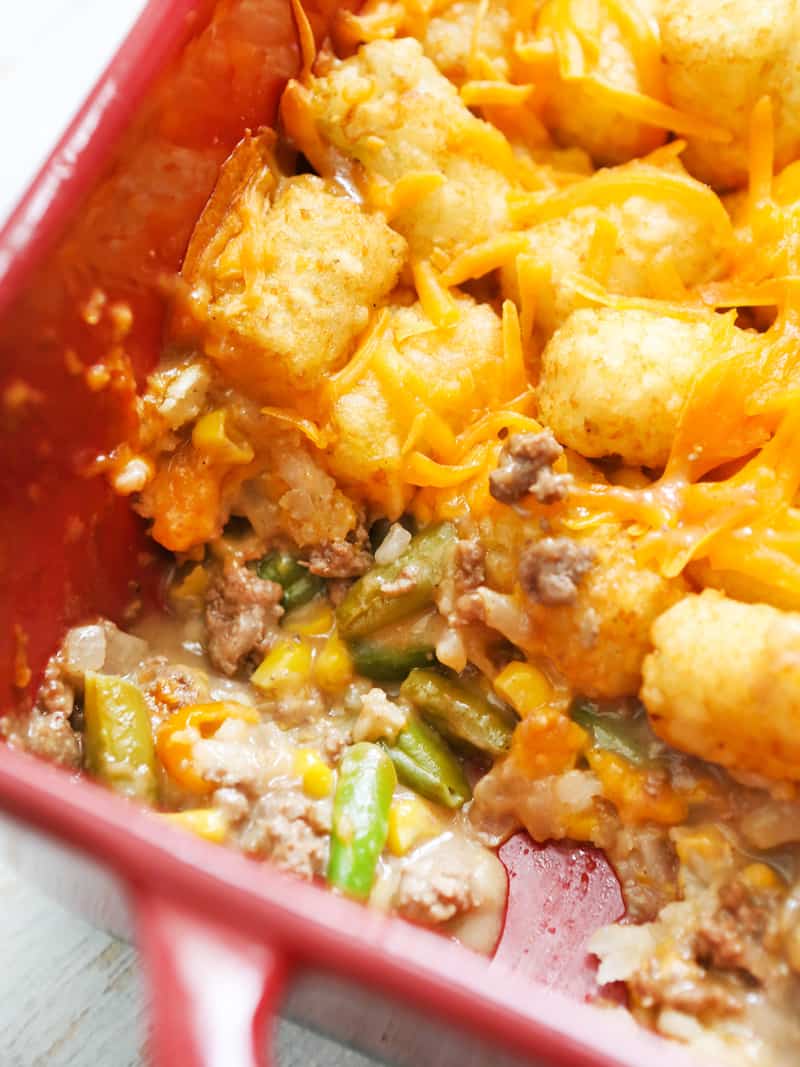 Tater Tot Hotdish – This Tater Tot Hotdish is a classic Midwestern comfort food. Whether it's the main dish or a side, everyone at the table will be satisfied. This Minnesota staple recipe is easy to make and fills everyone up. Replace tater tots with equal amounts of hash browns, if needed.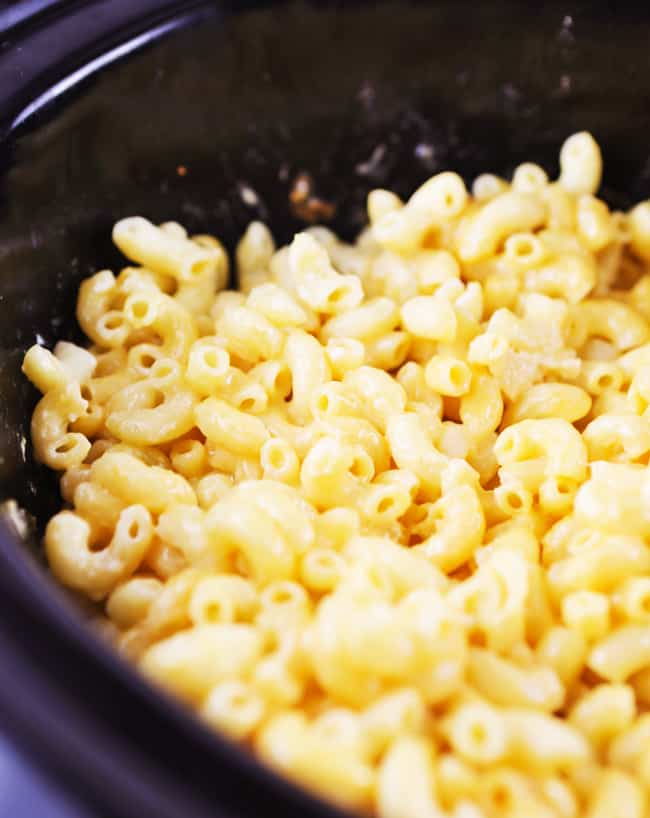 Mac and Cheese – Mac and Cheese is creamy and cheesy and just plain DELICIOUS. This comfort food comes together quickly and easily and requires only a handful of ingredients. It'll get devoured by adults and kids alike! Consider making it in the Instant Pot or even tried the oven-baked variety, if desired. Replace cheeses in the recipe with any variety you have on hand.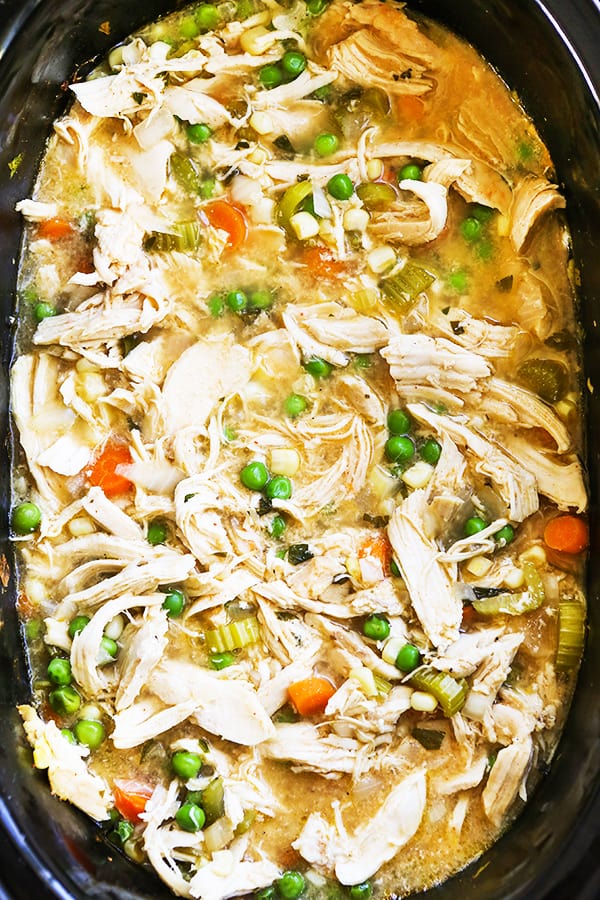 Crock Pot Chicken Pot Pie – Simplify Chicken Pot Pie by using your crock pot! Enjoy this classic comfort food with minimal effort by allowing your slow cooker to make dinner for you. Replace the biscuits with any buns or bread you have on hand.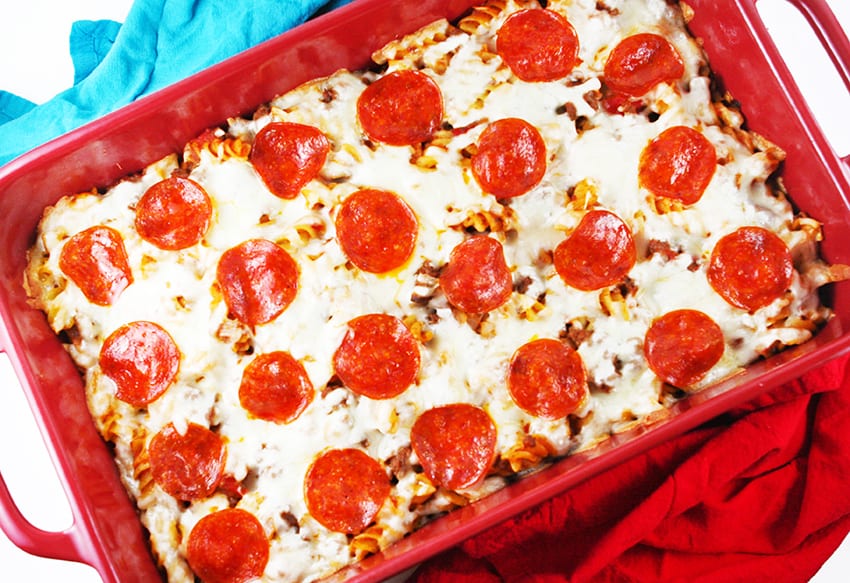 Pizza Pasta Bake – A pizza, pasta dish and casserole all in one! This is such a popular meal in our family and is loved by ALL. Satisfy your pizza craving by including all the pizza topping favorites you love. Use any variety of pasta and ground meat for this recipe and make your own pasta sauce, if needed!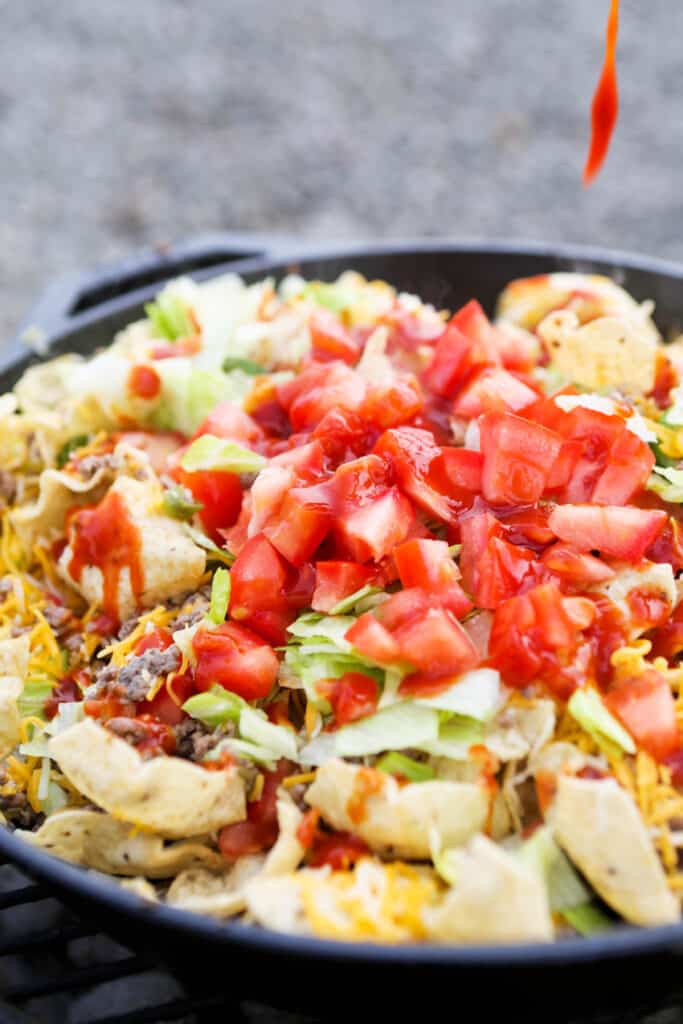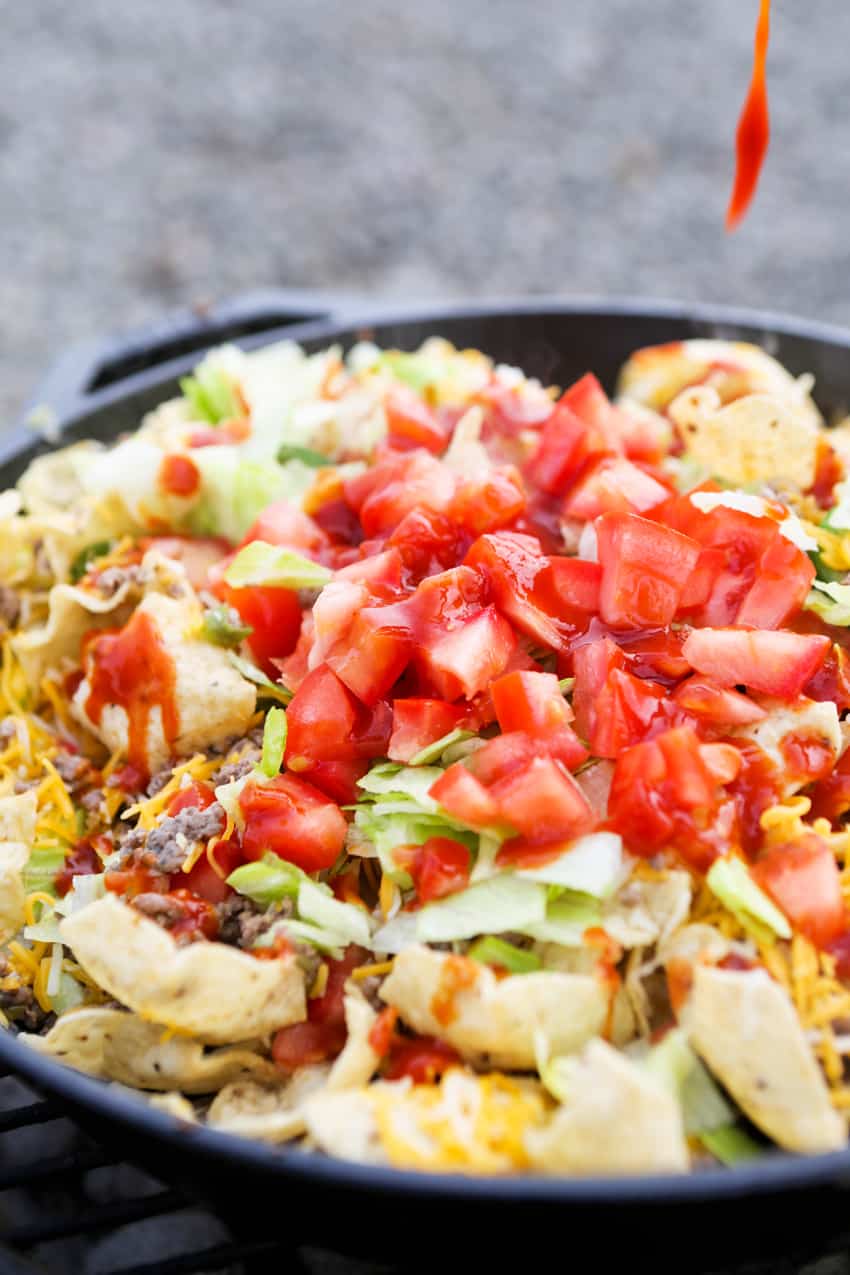 Campfire Nachos or any nacho platter – Only one pan is required for these irresistible Campfire Nachos and they can be made on the stovetop, grill or even over a campfire! The great thing about nachos is that you can use any meat and any toppings. Beef, chicken, pork, lettuce, tomatoes, cheese and peppers are all fair game.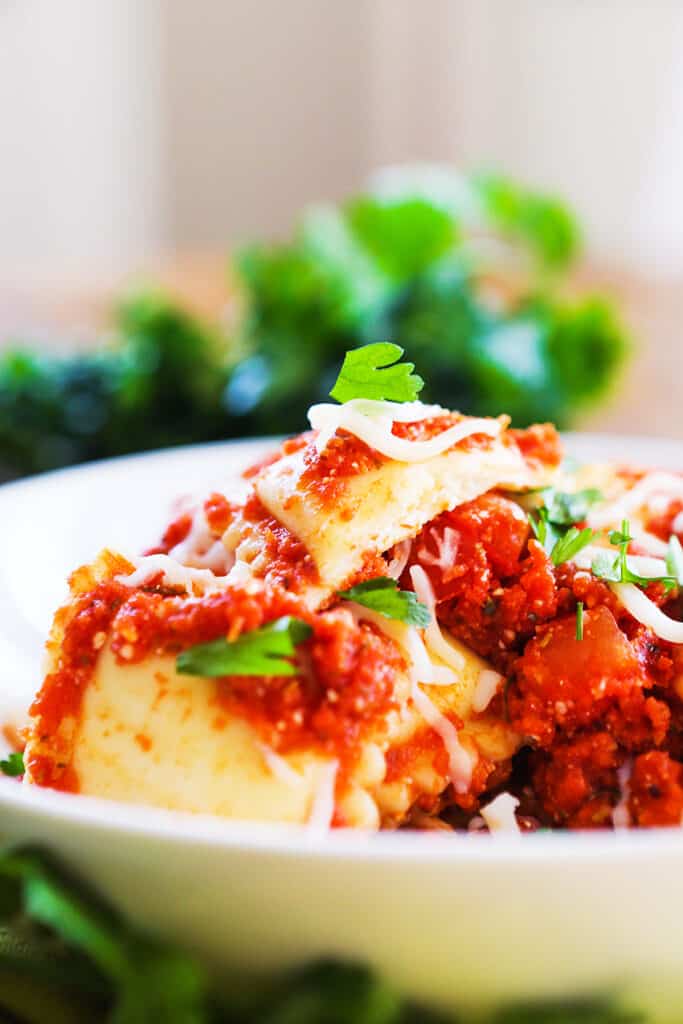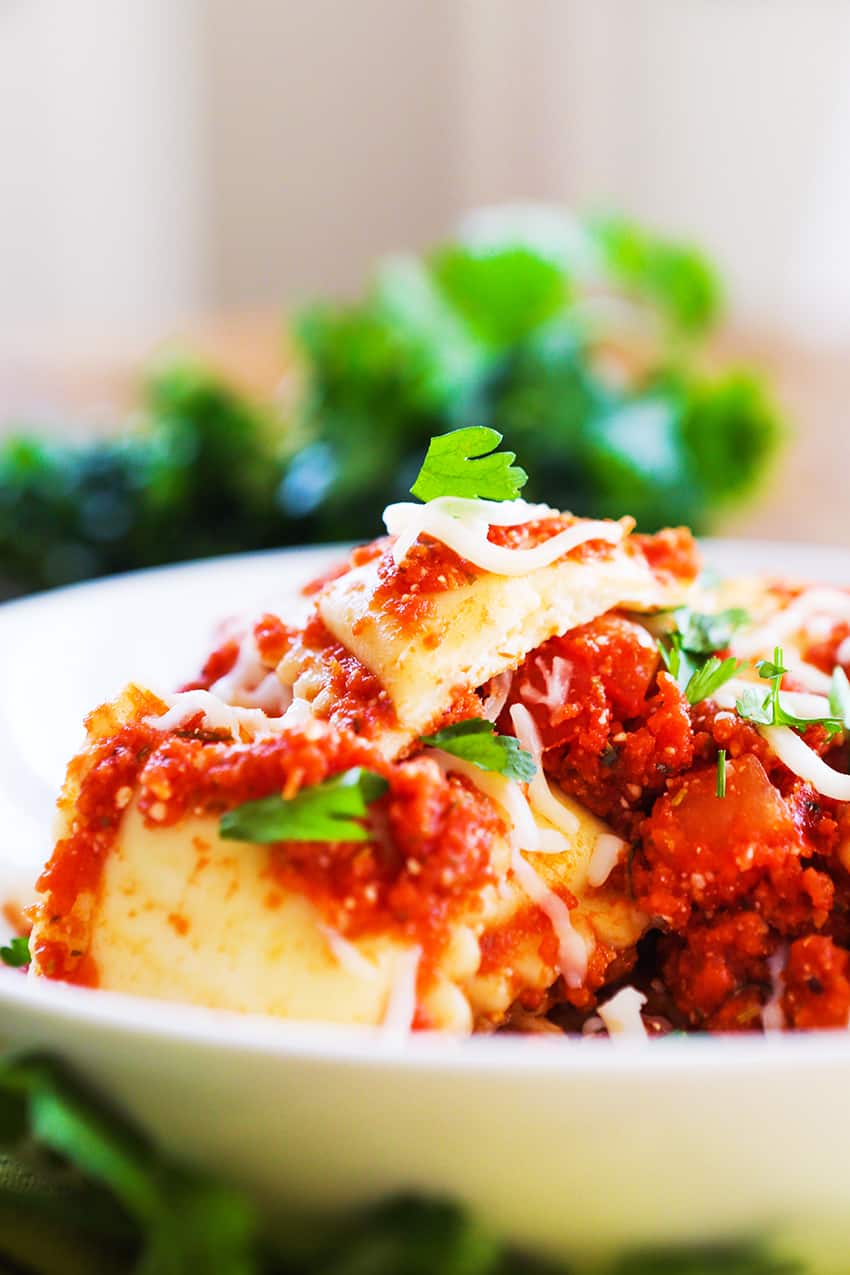 Crockpot Ravioli – Crockpot Ravioli requires only 6 ingredients, 1 slow cooker and 3 hours of your time. Enjoy a yummy plate of cheesy pasta covered in tasty Italian sauce! Dinner is on the table with virtually no effort on your end. Use any variety of refrigerated or frozen ravioli.
Get creative with a pound of ground beef – If ingredients are super limited, combine a pound of ground beef with a few cans of either tomato soup, tomato sauce or diced tomatoes. Add 2 cups of cooked rice for a filling, hearty delicious meal. Season as desired.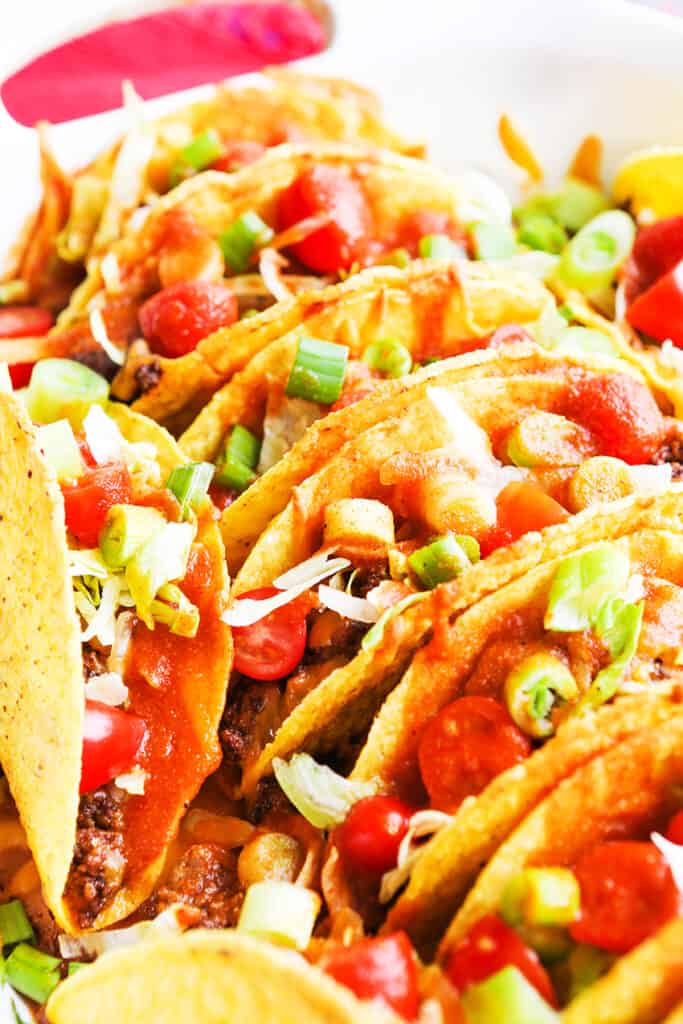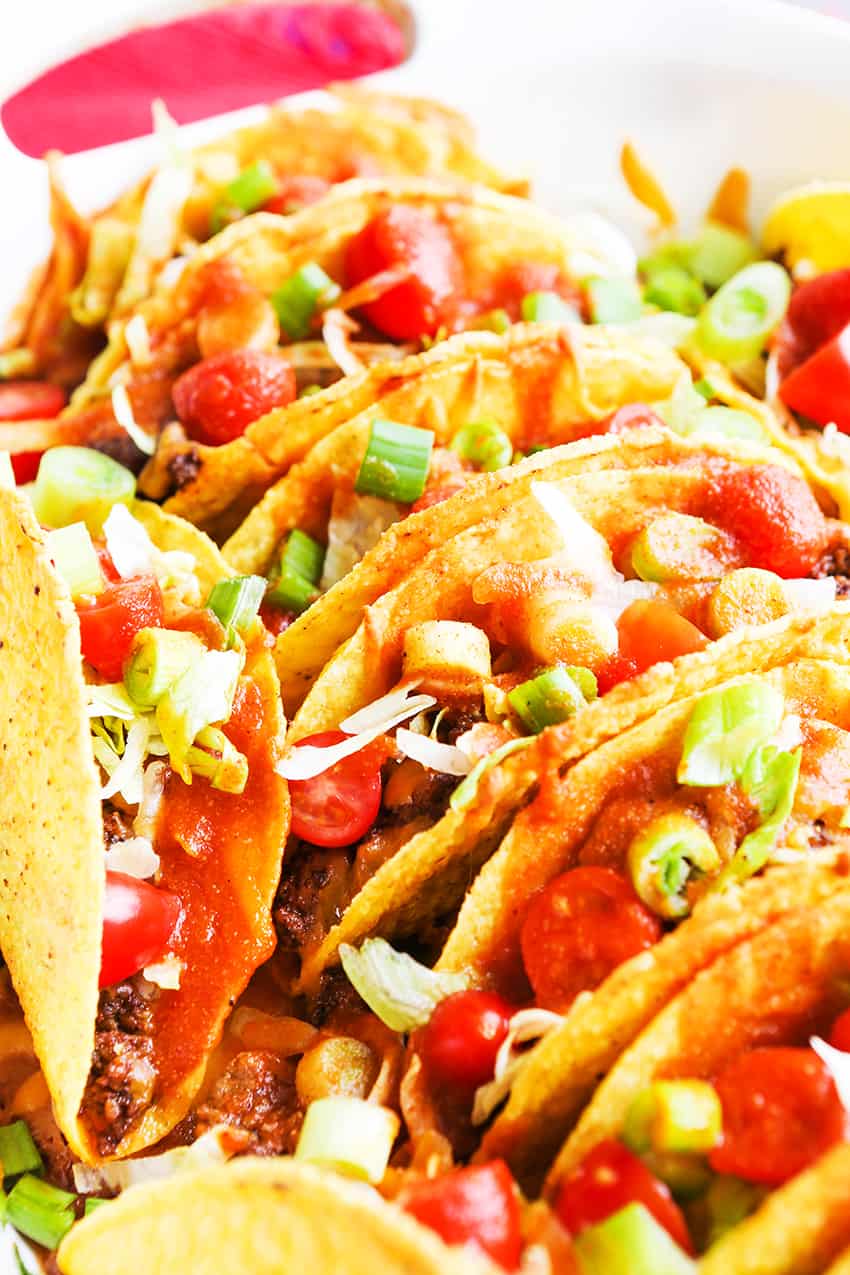 Oven Baked Tacos – Make an entire batch of delicious beef tacos in under 20 minutes! A refried bean and cheese mixture are secretly hiding underneath a layer of tacos to make a complete meal in a single pan. Super easy meal for your next dinner! Use any type of meat and cheese for this dish. If you don't have hard taco shells on hand, consider folding flour tortillas and filling them with ingredients instead.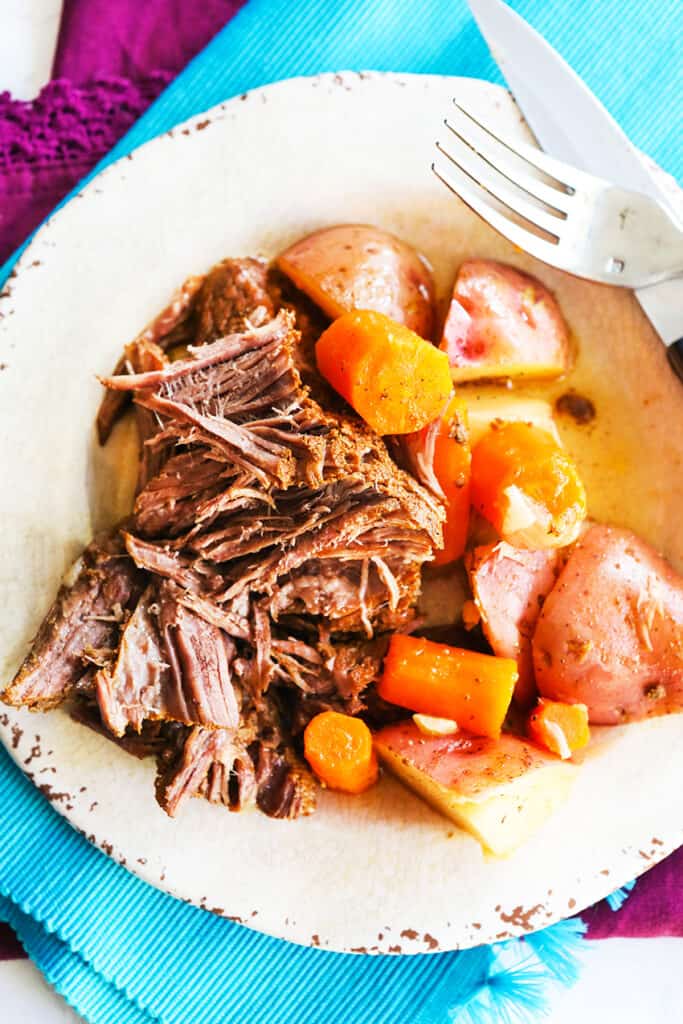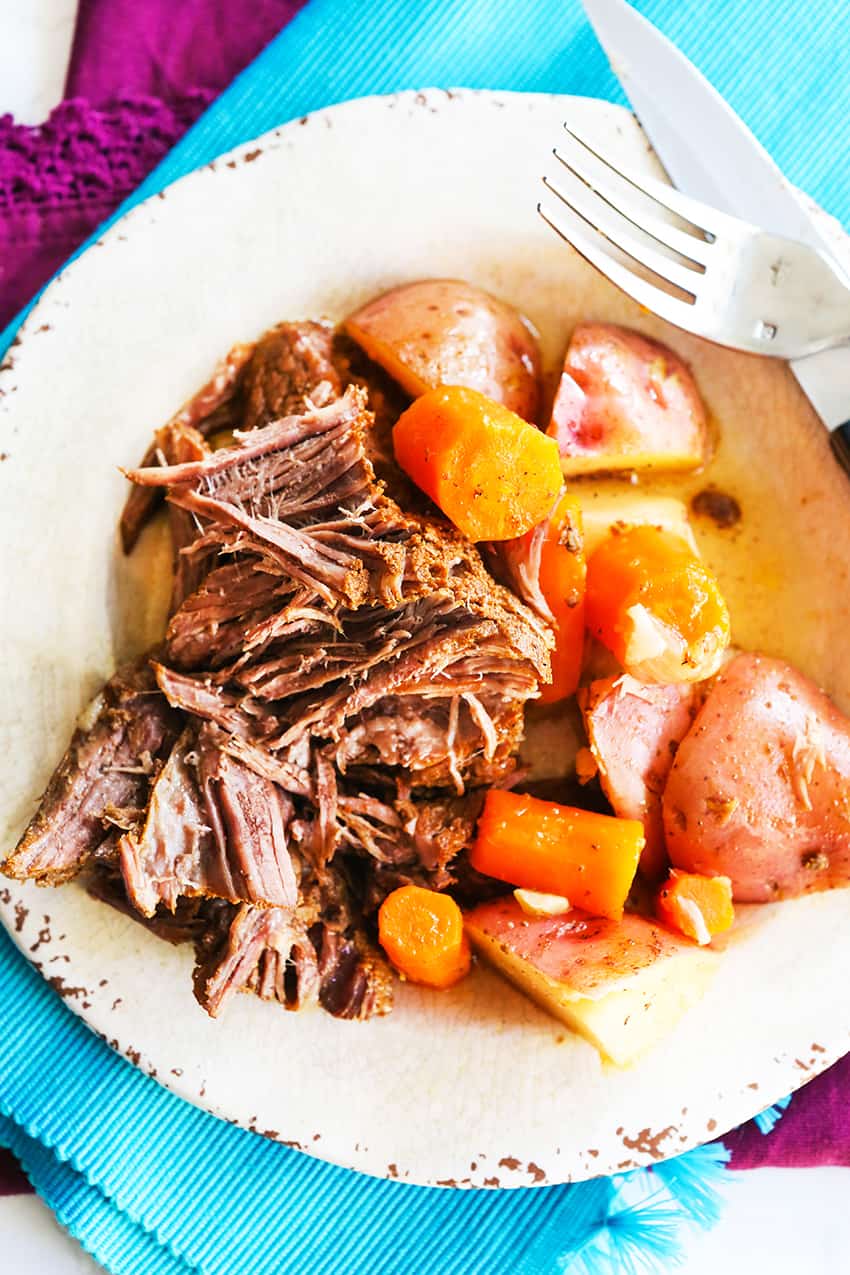 Pot Roast – If you have a roast on hand, combine potatoes, vegetables and a roast over flavorful spices and let them simmer together through the day. This flavorful Pot Roast made in a slow cooker makes dinner EASY! Consider making it in your Instant Pot, too.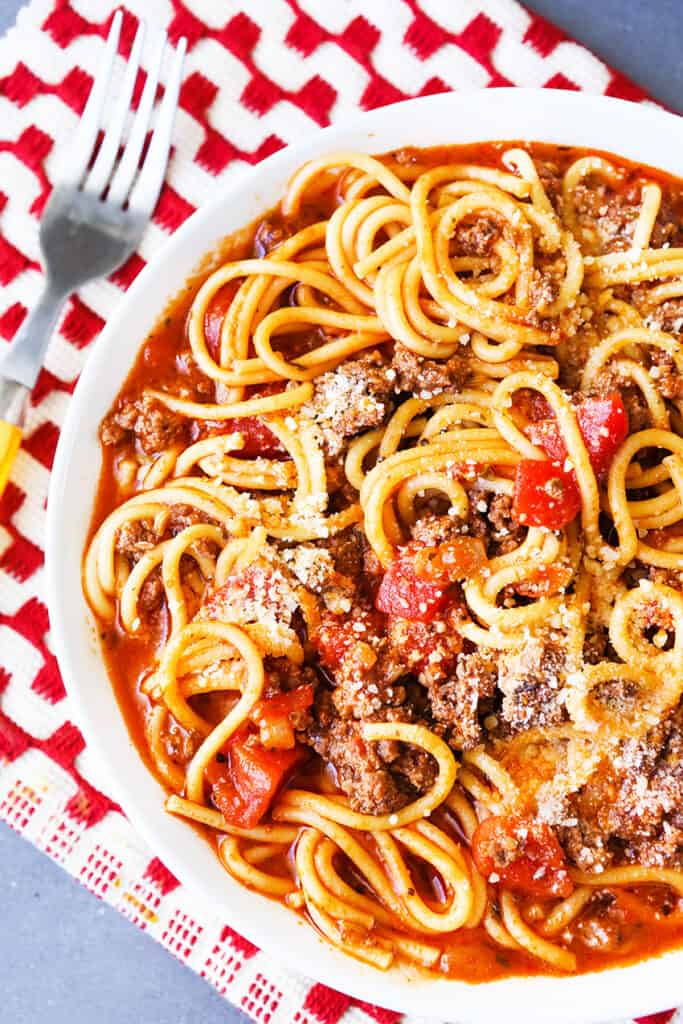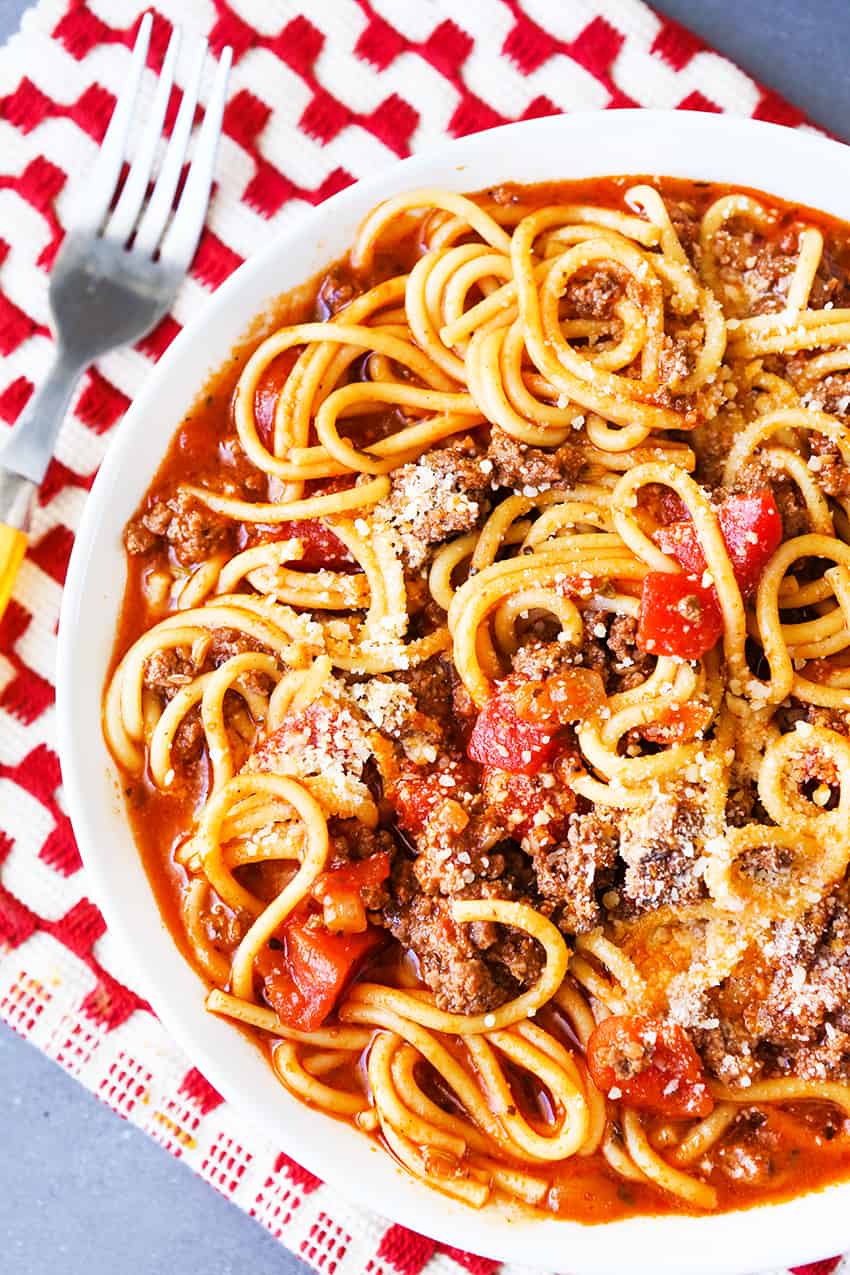 Spaghetti – EASY Spaghetti and Meatballs, prepared right in your slow cooker! Let the sauce simmer with the flavors of the vegetables and spices while you get through your day. Add it to a heaping pile of warm pasta. Or make it the old-fashioned way right there on your stove top. Or try it in your Instant Pot!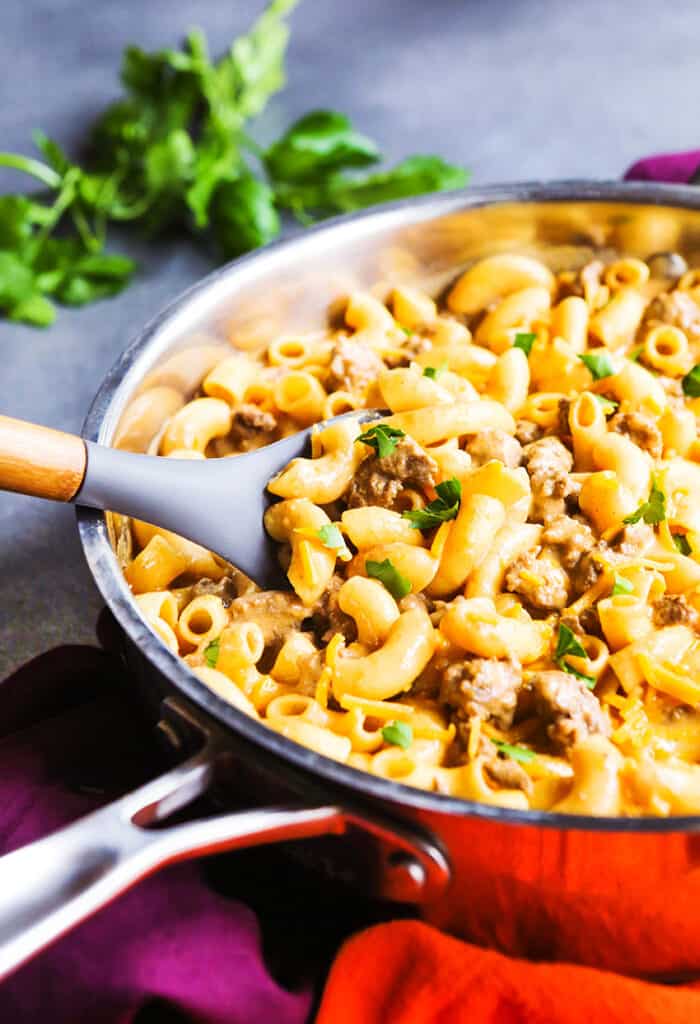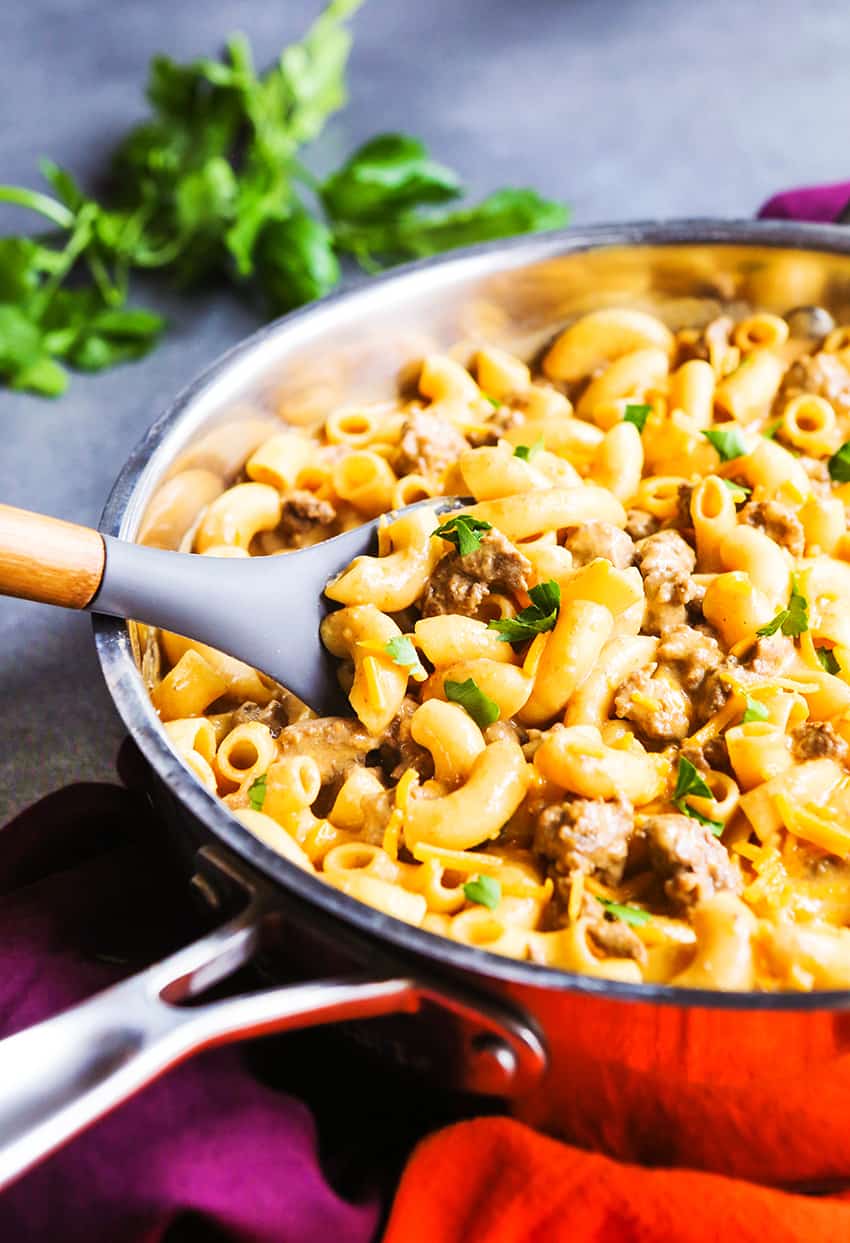 Homemade Hamburger Helper – Make your own version of the comforting Hamburger Helper Cheeseburger Macaroni meal that we all know and love. This easy dinner will be on the table in less than 30 minutes and it is more affordable than the boxed variety! Use any type of ground meat or pasta you have on hand.
Do you have other easy recipe ideas to enjoy when having limited ingredients on hand? Leave them in the comments!