HOW TO ADD FLAVOR TO FOOD: Flavor in any recipe is important, but what do you do if you find yourself with a bland dish that has already been cooked? Keep reading for some tips about how to enhance the flavor in any type of food or dish!
If you make a recipe that doesn't live up to your flavor expectations, don't fret. There are always ways to add flavor to food, even if you have limited ingredients in your fridge and pantry. Whether you haven't yet cooked your recipe or you've just pulled it out oven the oven to discover it is lacking in flavor, we've got you covered!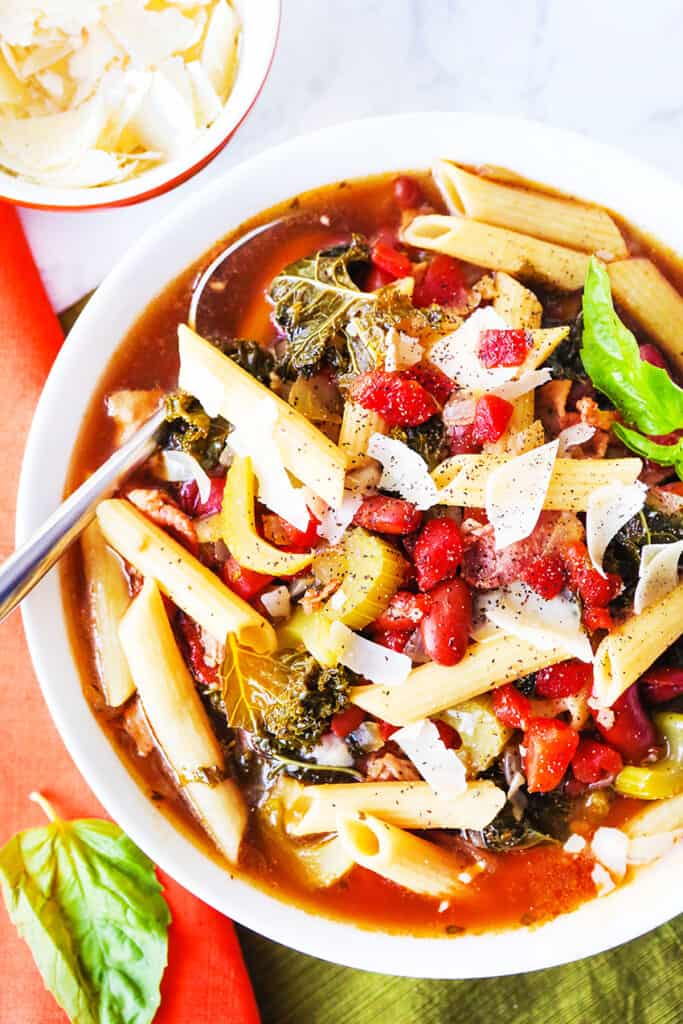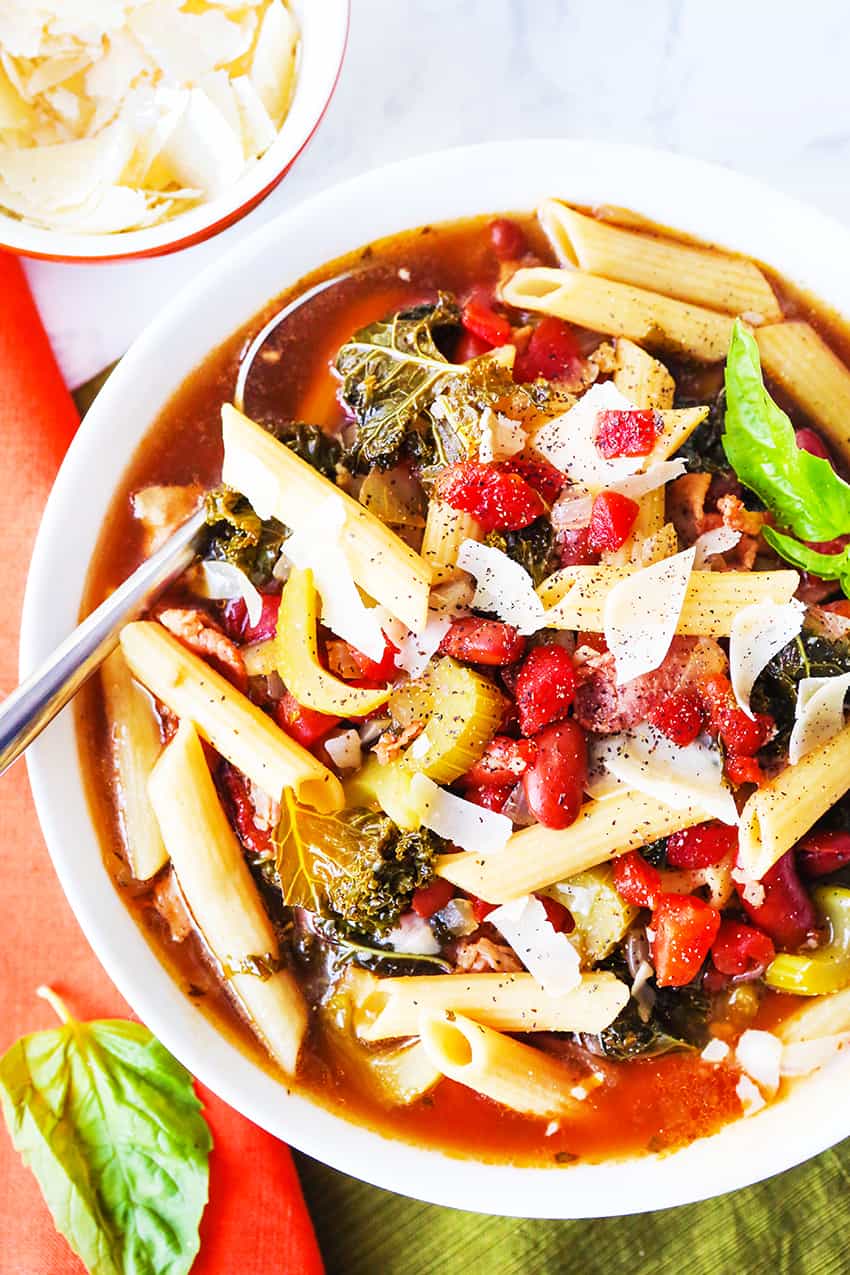 HOW TO BOOST FLAVOR IN SOUP
Consider adding one or more of the following ingredients to soup to spruce it up!
Cayenne pepper (1/4 tsp at a time).
A few drops of hot sauce such as Tabasco! Zing!
Canned or fresh jalapeno peppers or diced green chiles.
Up to 1 teaspoon Italian seasoning.
Minced, dried onion or onion powder (1/2 tsp at a time).
Top the soup with shaved Parmesan (or any shredded cheese!) just before serving.
Extra salt and pepper (1/2 tsp at a time).
1 teaspoon seasoned salt.
Additional spices of your choice, such as paprika, cumin, turmeric, chili powder, cumin, cinnamon or oregano (1/2 tsp at a time).
1-2 teaspoons sugar.
Bacon! Or sausage. Or both!
A can of chickpeas or beans (drained).
A can of diced tomatoes. Use a variety with additional flavors/spices for added flavor.
Fresh herbs such as parsley, cilantro, chives or thyme.
Minced garlic or garlic powder (1/4 tsp of powder at a time).
Taco seasoning (1 tsp at a time). Consider making homemade! It's so easy.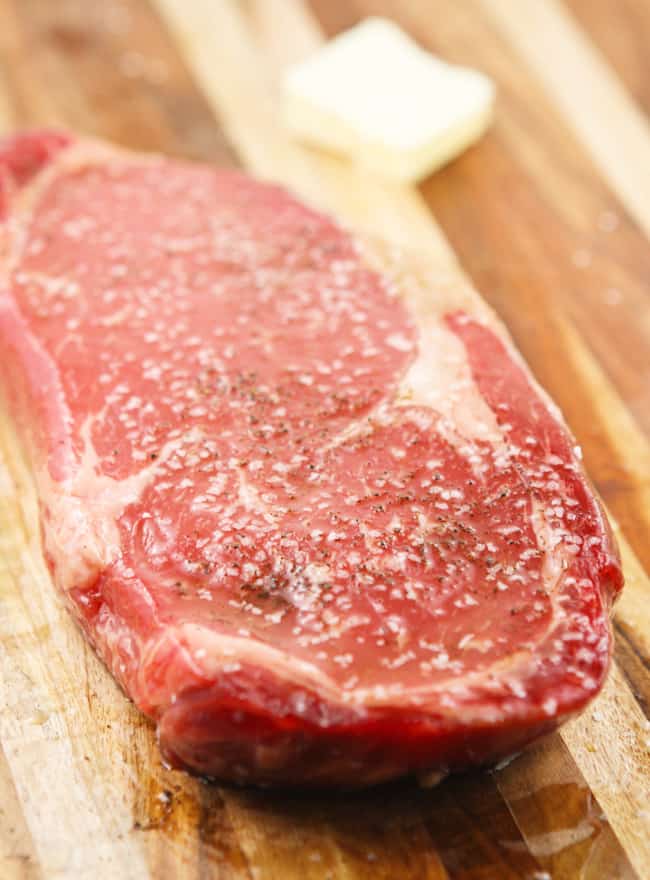 HOW TO BOOST FLAVOR IN MEAT
Consider one of these tricks to make your meat more tasty!
Add salt and pepper (1/2 tsp at a time).
Mix it with sauteed or roasted vegetables. Carrots, broccoli, cauliflower, Brussels sprouts, onions, leeks, kale and mushrooms are all great options!
Cook with taco seasoning or other/additional spices of your choice, such as paprika, cumin, turmeric, chili powder, cumin, cinnamon or oregano (1/2 tsp at a time).
Soak it in your favorite marinade before cooking.
Brush over or dip into a favorite sauce such as bbq sauce, teriyaki sauce, Arby's sauce, ginger sauce (this one goes great with beef!) or taco sauce. And great news.. You can make all of these at home!
Add your favorite spice rub to meat before cooking it.
Remember that seasoning before cooking will make your meat the most tasty.
Let cuts of meat like steak sit at room temperature for an hour before cooking, covered with salt (both sides).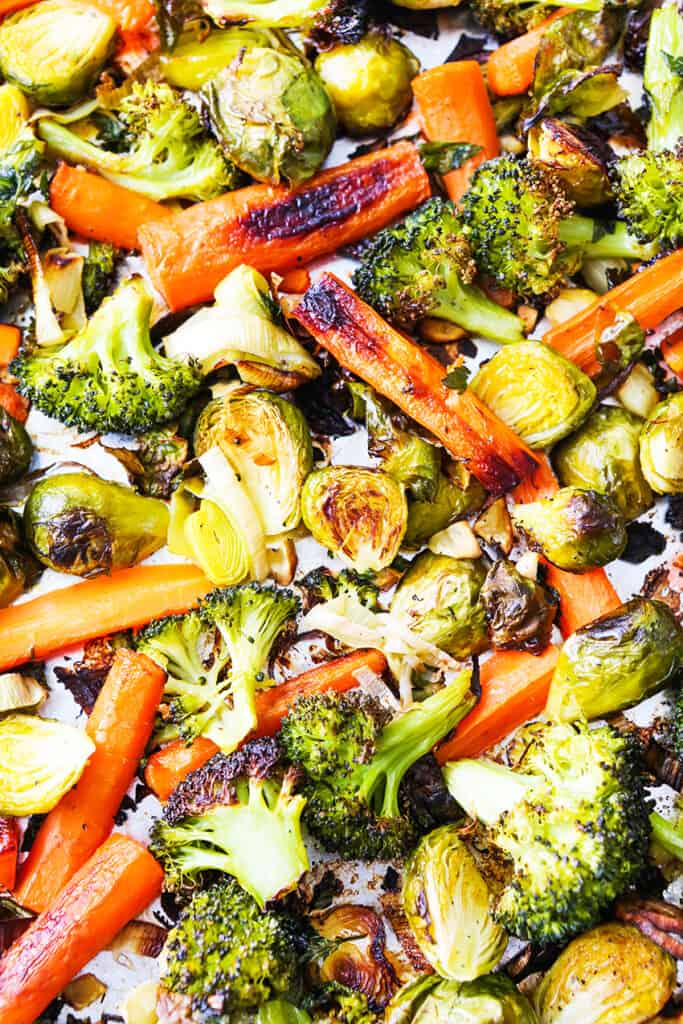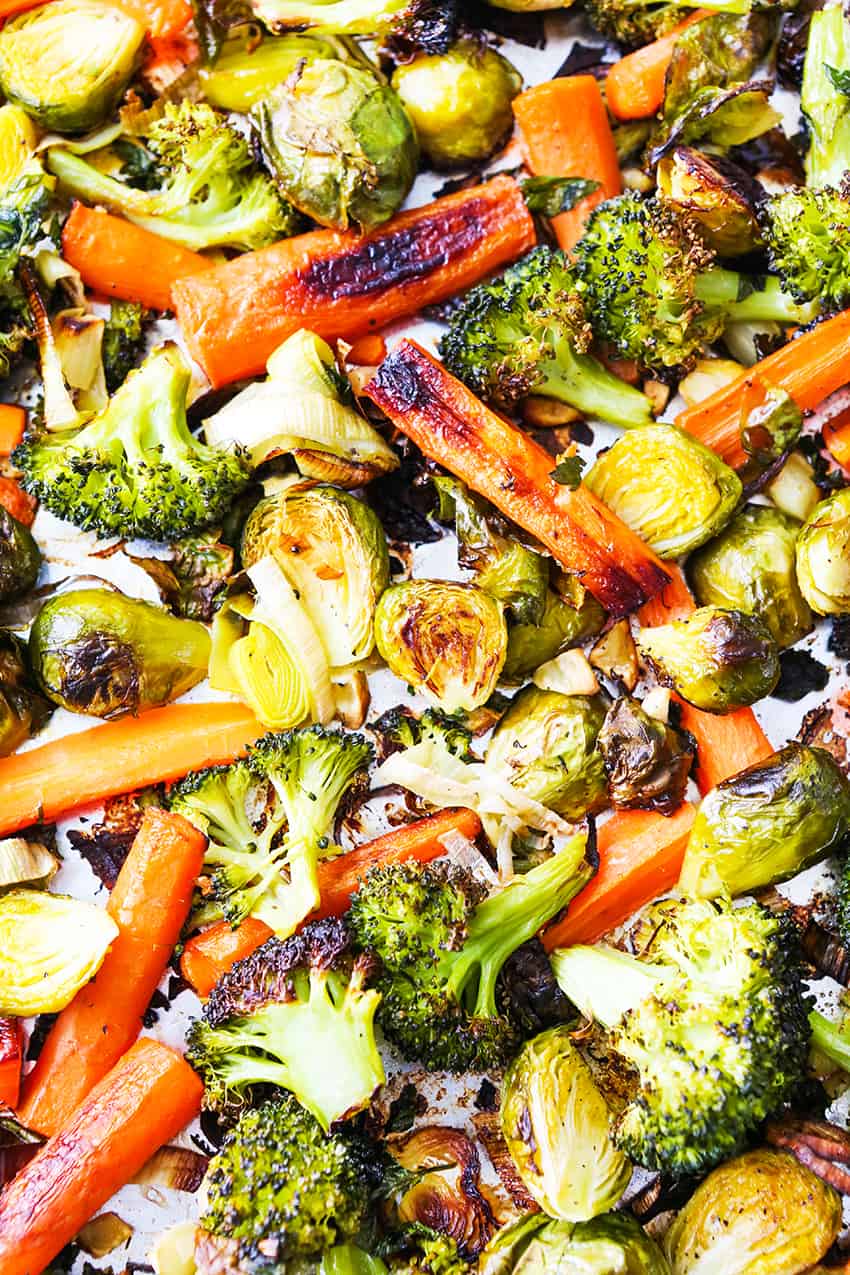 HOW TO BOOST FLAVOR IN VEGETABLES
Vegetables are delicious when eaten fresh, but check out these suggestions for ways to boost flavor.
If they haven't been cooked yet, chop them up and saute them in a skillet with 3 tablespoons of olive oil. Or roast them in the oven, after drizzling olive oil over the top with a sprinkling of salt and pepper. Cook at 400 degrees for 30-40 minutes, stirring once or twice throughout.
If the veggies have been cooked but just need extra flavor, add salt and pepper or spices or fresh herbs of your choice.
All vegetables taste great with a little bit of salsa added in. Or you could include chopped avocados, cilantro lime sauce or avocado ranch dressing.
Fresh vegetables can be dipped in any sauce on the planet, including the ones listed above as well as seasoned sour cream or Ranch dressing.
Add meat such as bacon, ground beef or sausage!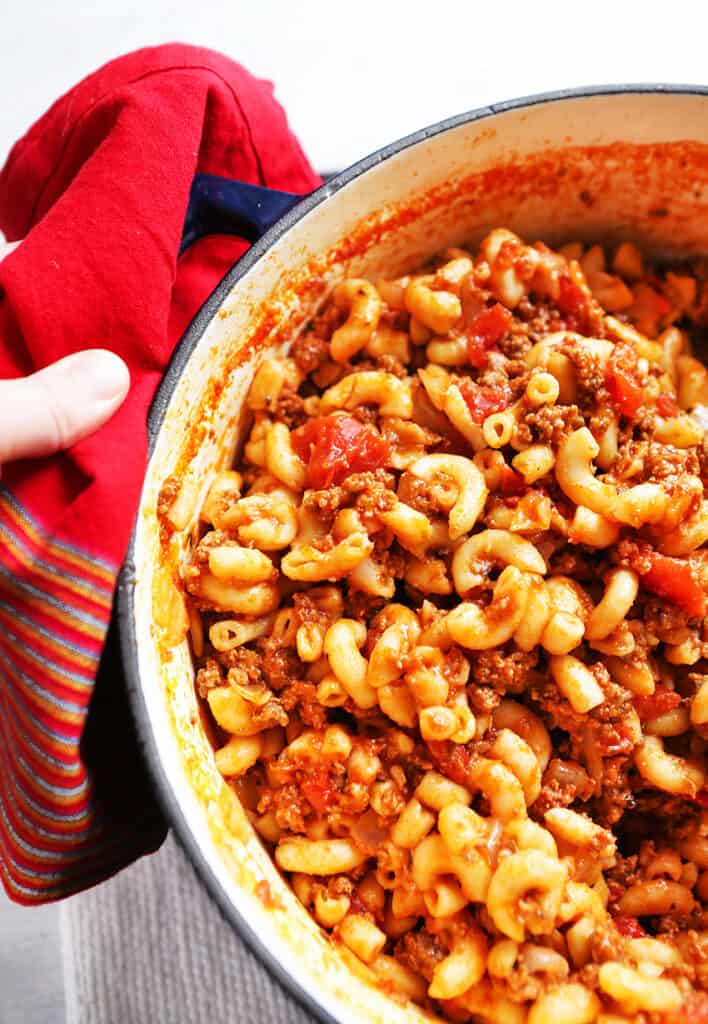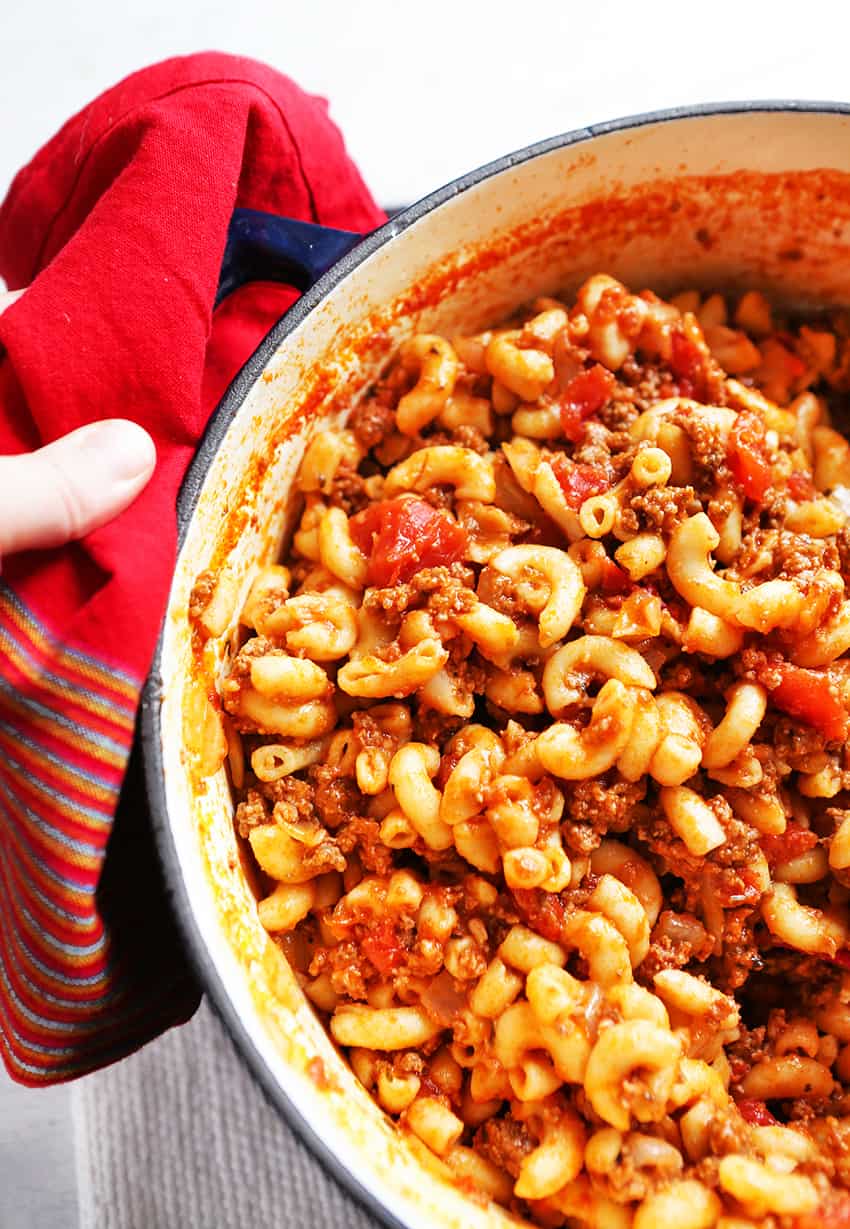 HOW TO BOOST FLAVOR IN MAIN DISHES
What about main dishes such as casseroles or pasta dishes? You pull the pan out of the oven, let it cool and bite into it only to realize it needs help. Don't fret! Bring it back to life by doing any of the following suggestions.
Salt and pepper sprinkled over the top works wonders on just about any dish, but don't go overboard or it won't be edible. Start with just a sprinkling of each and knock some other things off this list if that doesn't do the trick.
Depending on the dish, you could add a few splashes of hot sauce or a spoonful of salsa. I recommend this for foods that have a Mexican flare such as enchiladas or tacos.
Add chopped fresh herbs just before serving. Parsley, chives, cilantro, rosemary and thyme are all packed with flavor, but don't use them all at once.
Add a bit of spice by adding just a tiny sprinkling of cayenne pepper or pickled jalapenos.
If the recipe is being cooked on the stove top and is not done cooking, consider adding a few splashes of Worcestershire sauce or extra spices/seasonings that are already in the recipe (1/2 tsp at a time).
Remember that the more flavor you can add on the front end of the recipe, the tastier it'll be.
Top with shredded cheese just before serving.
Pop it in the fridge and hope for the best. Leftovers are always tastier!
Let me know if you need help figuring out how to add flavor to food or if you have suggestions of your own!