Alfredo sauce is a great one to have on hand, so do not throw leftovers! Use one of the methods below to learn how to reheat Alfredo sauce so it is just as good the second time.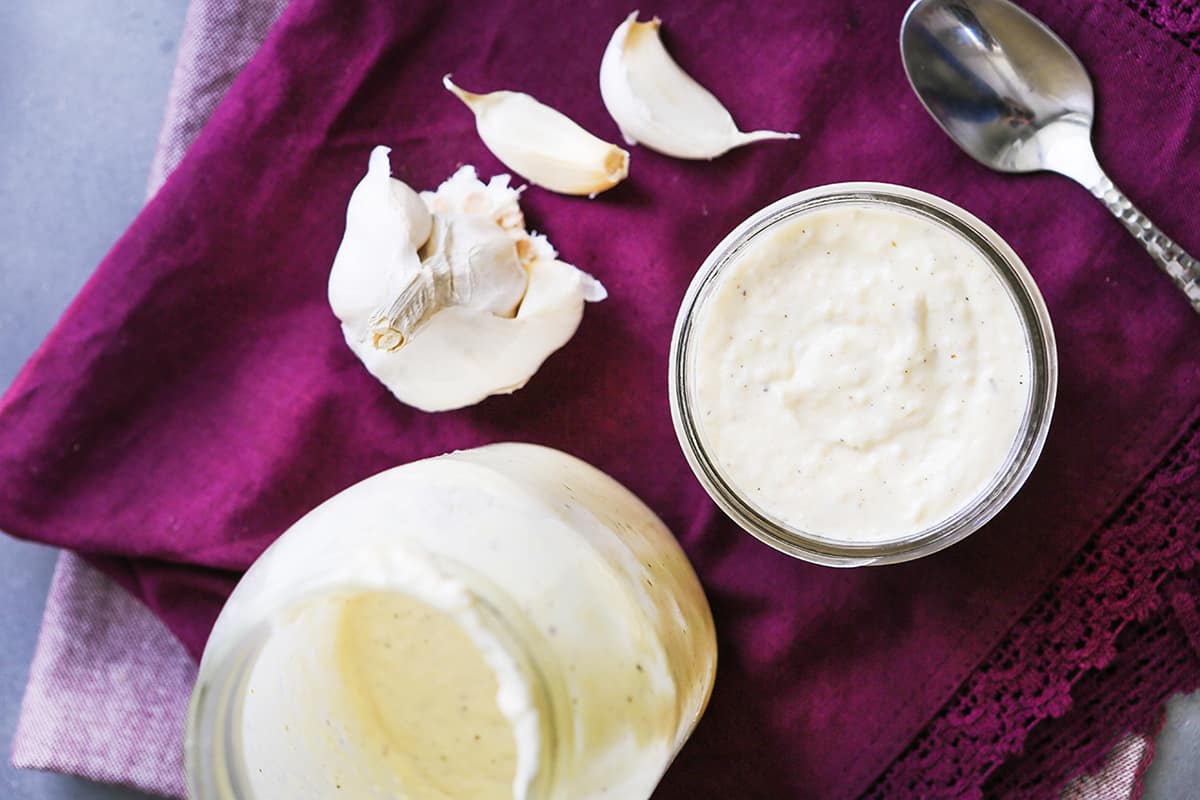 Alfredo sauce is one of my absolute favorite types of savory sauces. It's not just for pasta! It tastes delicious when added to pizza, potatoes, casseroles or veggies. It can also be used as a replacement for pasta sauce in any recipe or as a dip for breadsticks or garlic bread.
I love to make my own batch of homemade Alfredo sauce with just a handful of ingredients and in a matter of minutes. It is so easy to make, store and of course eat!
Whether you have store bought or homemade on hand, you may find yourself with leftovers! Read on to learn how to reheat Alfredo pasta sauce a handful of different ways, while retaining the quality.
Homemade Alfredo Sauce Recipe
If you're looking for an easy way to create your own batch, this 7-minute creamy Alfredo sauce is a great one to try!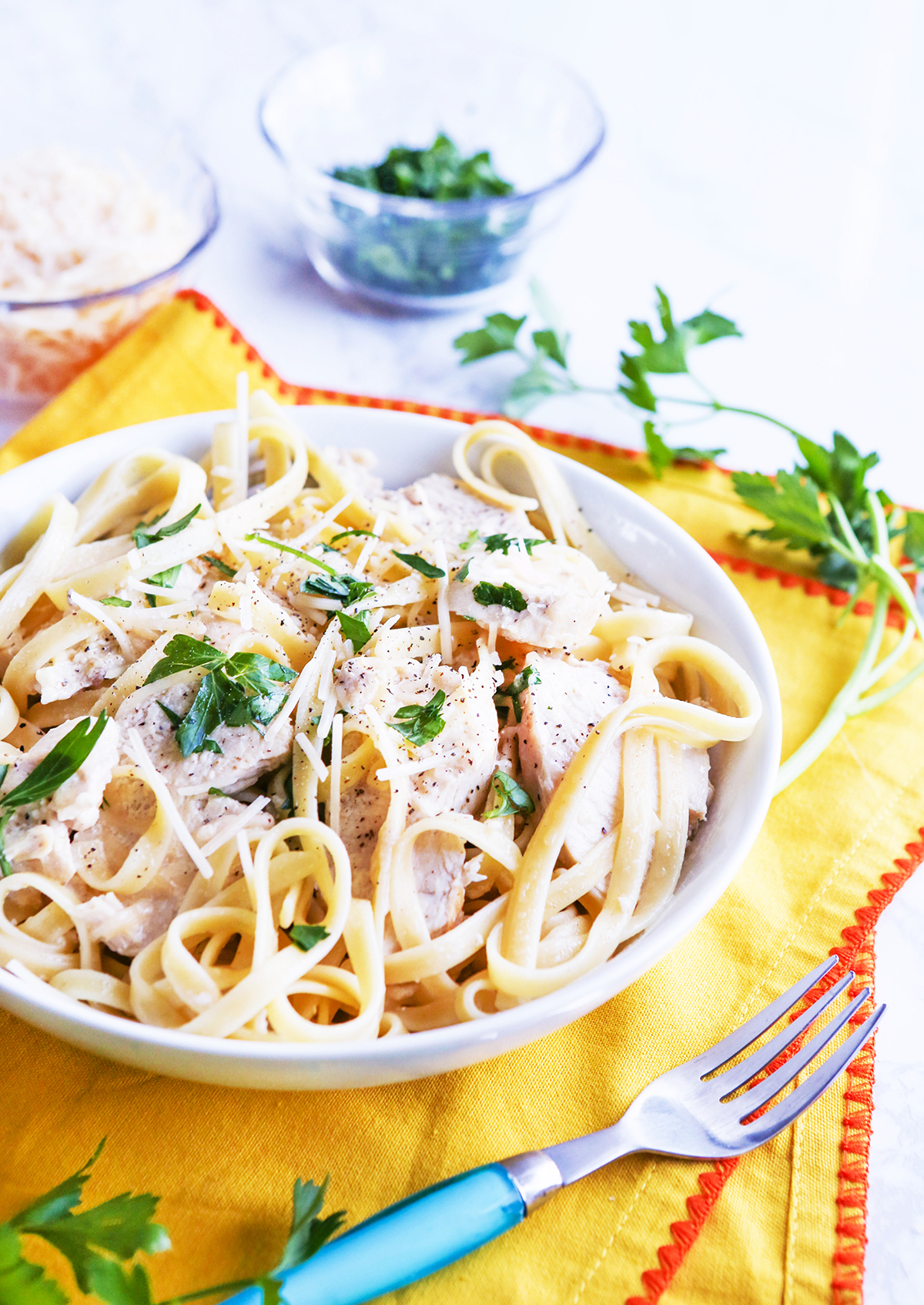 Easy Fettuccine Alfredo Recipe
And if you're in search of the perfect chicken Alfredo recipe, this delicious dish is done in 30 minutes and made in a single pan!
Flavor Boosting Tips
If you have a jar of store-bought sauce on your hands and you're looking to dress it up, read this post about how to improve a jar of sauce.
Easily add flavor by adding extra black pepper.
For a thinner sauce, add 1 tablespoon of milk or heavy cream. For a thicker, more creamy sauce, reduce the amount of heavy cream/milk used and add either sour cream or cream cheese 1 ounce at a time.
To add spice, include red pepper flakes, white pepper or cayenne pepper.
Top with fresh parsley just before serving.
How To Reheat Alfredo Sauce – 3 Different Methods!
Revive Alfredo sauce leftovers by using one of the following methods for reheating. Any of the below methods will bring it to life and it'll taste like it has been freshly made, without any ingredient separation taking place.
Whichever method you use, allow it to sit at room temperature for 15 minutes first, if you have the time.
Microwave
The microwave method is my favorite and possibly the easiest way to reheat this cream sauce because it is fast and effective.
Pour the leftover sauce into a microwave-safe bowl and loosely cover. Heat on high in 30-second intervals, giving it a good stir after each. Once the sauce is heated through, it is ready to use.
Once Alfredo sauce separates it is very hard to fix it, so be careful not to bring it to a full boil to avoid separation from occurring.
Stove Top
Heating leftover Alfredo sauce using the stovetop method is another effective and easy method for warming leftovers.
Simply pour it into a heavy saucepan or double boiler. Use a small saucepan unless you have a huge batch. Set the medium-low heat and stir the mixture to avoid burning, constantly running a silicone or wooden spoon along the bottom of the pan while cooking.
Avoid bringing the mixture to a boil to avoid having the sauce separating. Slow heating is essential to retaining best quality.
Once it is heated through, remove the pan from the heat and use as desired!
Oven
Using the oven method to reheat sauce is a gentle heating method if you have time to spare. This is a slow method for reheating, so if you have other things to bake in the interim it might work perfectly for you.
Preheat oven to 350 degrees F. Transfer the sauce to a shallow oven-safe dish and bake for up to 15 minutes, or until warmed through.
If you are reheating alfredo sauce and pasta at the same time, toss them together in an oven safe baking dish and stir in a splash of milk or a small amount of water. Cover with foil and bake until heated through.
How To Reheat Fettuccine Alfredo
If you find yourself with leftover fettuccine alfredo, you can reheat leftover pasta and sauce together to enjoy them again the next day. Read on to learn how easy reheating fettuccine alfredo is!
FAQ About Alfredo Sauce
How to store alfredo sauce?
Store alfredo sauce in airtight containers in the fridge for up to 5 days. Alternatively, you may pour into a bowl and cover tightly with aluminum foil or plastic wrap. To extend the shelf life of this delicious sauce, freeze it!
Can alfredo sauce be frozen?
To freeze alfredo sauce, transfer to an airtight container or doubled up resealable freezer bags. Freeze for up to 4 months. When you are ready to use it, allow it to thaw completely and reheat on the stove top or in the microwave. Either way, whisk vigorously until warmed through and creamy.
Is alfredo sauce gluten free?
Alfredo sauce is typically made with butter, milk or cream and cheese. Some varieties of this sauce are thickened using flour, so be sure to check labels for ingredients containing wheat.
Why is my alfredo sauce grainy?
Alfredo sauce becomes grainy when Parmesan added to it is not good quality and/or it doesn't fully melt. To avoid this issue, use a fresh block of Parmesan cheese and grate or shred it into the sauce. To fix this issue, run the sauce through a blender or food processor.
Homemade Sauce Recipes