White chili is super comforting and delicious and can act as a full hearty meal. But what do you serve alongside it? Read on for 17 delicious ideas about what to serve with white chicken chili.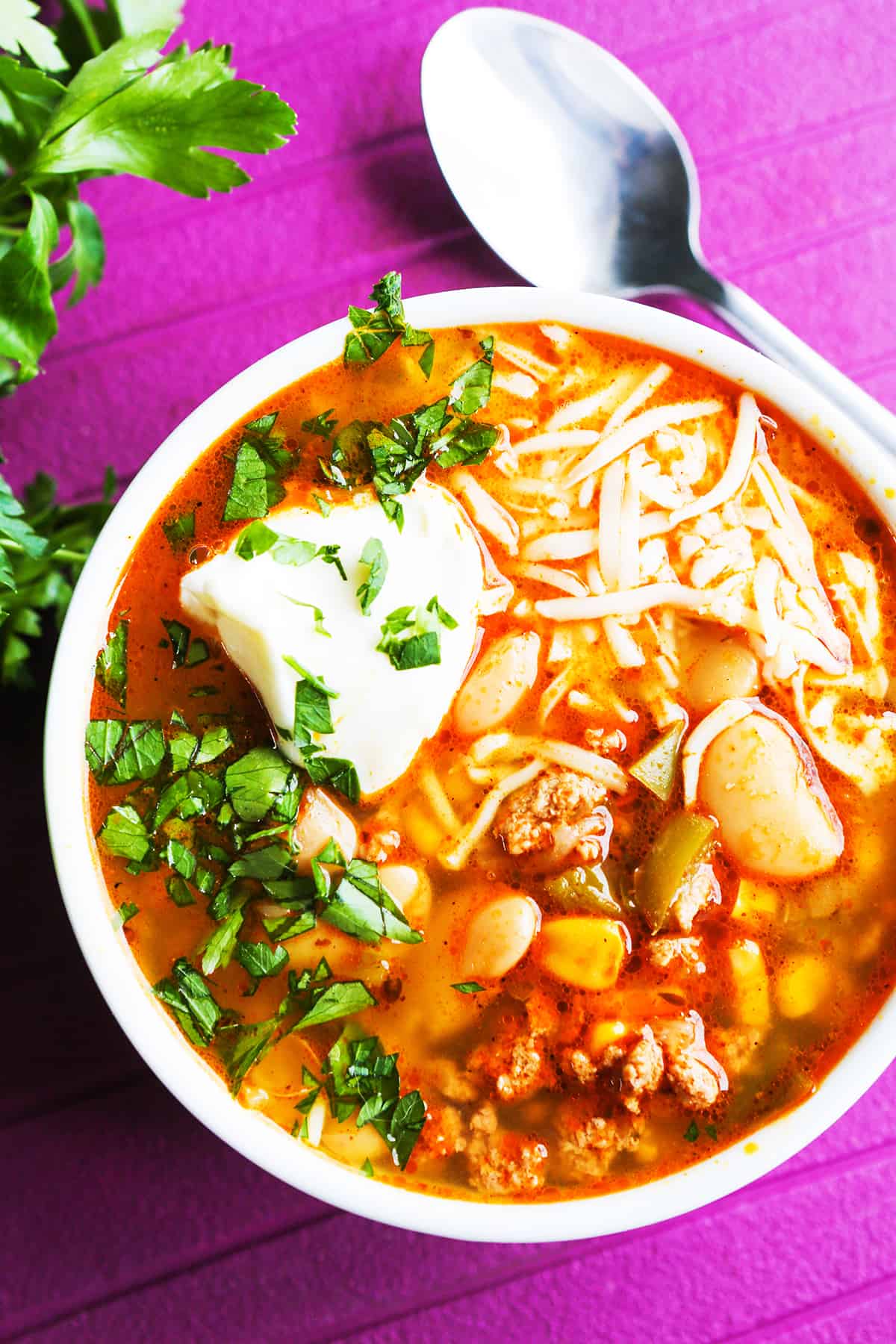 I'm a huge fan of any type of comforting soup, but white chicken chili holds a dear, delicious place in my heart. Every time I make it I feel like I'm creating something just a little bit unique that is absolutely bursting with flavorful ingredients.
This white chili recipe acts as a great standalone meal, especially when loaded up with toppings, but perhaps you are serving it at a party or as part of a larger meal. If that is the case, you are going to need some side dishes to go alongside it!
Read on for 17 delicious ideas – what to serve with white chicken chili!
FAQ About Chili
What to top chili with?
A bowl of chili is the perfect template for delicious toppings! Consider any or all of the following: shredded cheddar cheese, sour cream, sliced green onions or oyster or saltine crackers.
Why chili is hot?
The ingredients in chili that typically make it spicy are chili powder, peppers and pepper (or cayenne pepper). To decrease the amount of heat in the recipe, reduce the amount of chili powder used and omit peppers (aside from bell peppers, which are very mild) and any cayenne or black pepper in the recipe.
How to thicken chili?
If you prefer thick chili, it is easy enough to transform any version to fit your liking. Decrease the amount of tomatoes (juice and diced) used by half (or more) and simmer for 30 additional minutes.
Can chili be frozen?
Chili lasts up to 5 days in the fridge after it has been cooked and cooled. Beyond this timeframe, chili will keep in the freezer for up to 6 months. Store in an airtight container or double-bagged freezer bags.
White Bean Chicken Chili Recipes
Get ready for your taste buds to sing! Change up your regular chili this week by making this delicious and easy White Chicken Chili Recipe made in a crock pot. Go spicy or make it mild. Either way, you will fall in love!
This Instant Pot White Chili recipe is packed with meat, white beans and veggies. This flavorful meal will quickly become a dinner favorite on those busy weeknights!
Recipe Notes for White Chili
There are a few different ways to spice up this dish! Add a can of green chilis, chopped jalapeno peppers or cayenne pepper.
Replace ground chicken with ground turkey or meat pulled from a Rotisserie chicken.
If you are not set on keeping this chili white, feel free to use any other variety of beans. Pinto, black or kidney beans all taste great.
Kick up the flavor by adding a can of diced tomatoes or a few minced garlic cloves. Or you can add spices such as cumin, oregano or extra salt and pepper.One of the many things I love about chili is that there are about a million delicious, acceptable toppings to throw on top before digging in. A few of my favorite toppings include avocado slices, shredded cheese, fresh cilantro or parsley, crushed tortilla chips, sour cream, chopped tomatoes, tortilla strips and red pepper flakes.
Appetizer Ideas for Chili Dinner
Hearty chili dinners are the best in those cold winter months! If you are looking to round out your meal, peruse this roundup for ideas about what to serve for appetizers for chili dinner.
How To Thicken Chili
If you make a delicious batch and find that it is not thick enough for your liking, we have some simple tips for fixing it! Read on for ideas about how to thicken your next batch of chili.
Bean Substitutes
Whether you can't eat beans or you just don't have any on hand, learn what to substitute for beans in white chili!
Favorite Chili Recipes
What To Do With Leftover Chili
If you have leftovers on your hands, check out these delicious recipes that will help use them up:
What To Serve With White Chicken Chili — Best Side Dishes!
There are many side dish options to serve with a big bowl of chili, so read on for some seriously delicious ideas!
Salad – A green, fresh salad or vegetable salad are great options.
Bread – A slice of warm crusty bread, breadsticks or dinner rolls with butter are the perfect chicken chili sides. Garlic bread is a great option, too!
Appetizers – Recipes that are typically considered appetizers or party food accompany soups nicely, such as hot dips, onion rings, pretzel bites. loaded baked potato bites or pull-apart bread.
Rice – Any variety of rice such as white rice, brown rice or Spanish rice taste amazing alongside this comfort food.
Potatoes – Baked potatoes or hashbrown casserole accompany this comfort food perfectly.
Sweet potatoes – Serve baked or roasted sweet potatoes alongside this delicious soup. Sweet potato fries work great, too!
Sandwiches – A grilled cheese sandwich or a Reuben make a great side for a complete meal.
Vegetables – Just about any veggie on the planet accompanies this dish perfectly. Brussels sprouts, mushrooms, broccoli, zucchini, collard greens, carrots, cauliflower, roasted green beans and bell peppers are great choices.
Classic Chopped Salad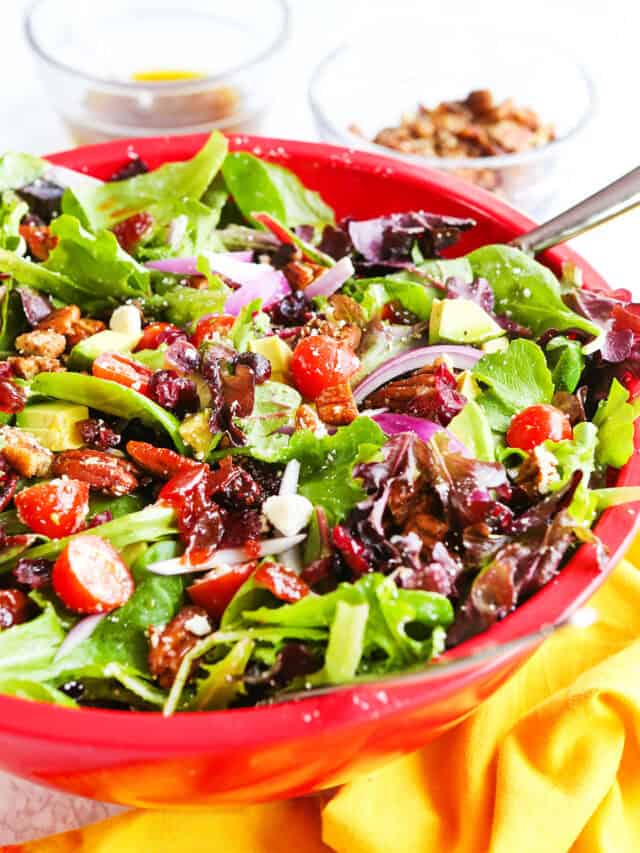 This is the best classic chopped salad recipe you'll find. It makes a large batch to enjoy for lunch throughout the week or serve at your next gathering.
Corn Dip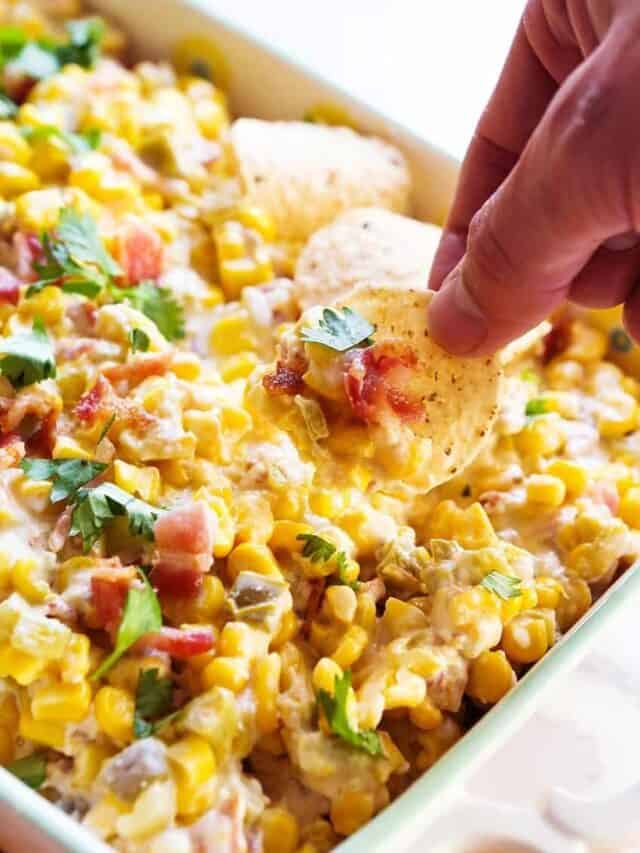 This corn dip with cream cheese recipe is a delicious crowd pleaser! Bacon and green chiles give it the perfect kick! Serve with chips or crackers as an appetizer or solo as a creamy side.
Dinner Rolls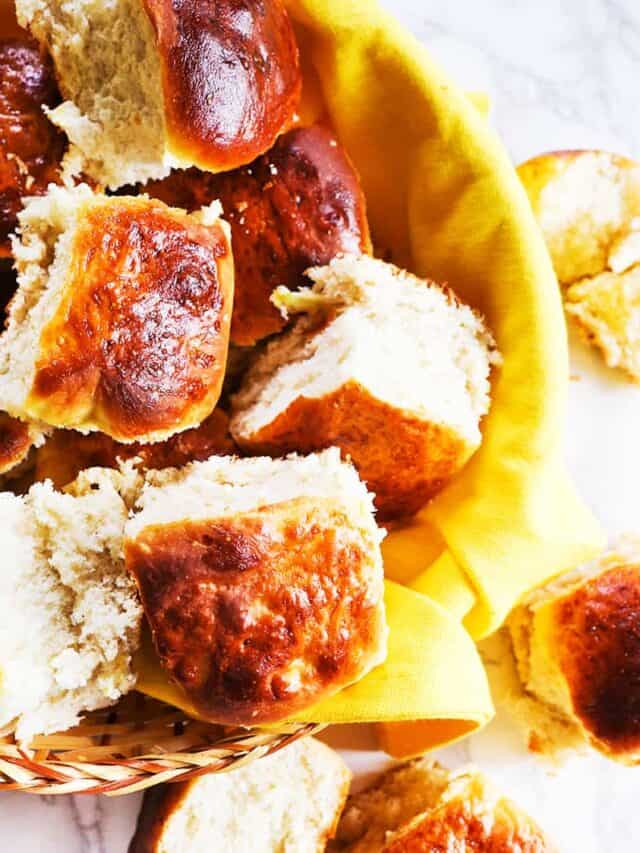 These are the best dinner rolls that you'll find! They are fluffy, slightly sweet and delicious and they go great with any meal, whether it is a large turkey dinner or a simple weeknight meal.
Bruschetta with Balsamic Glaze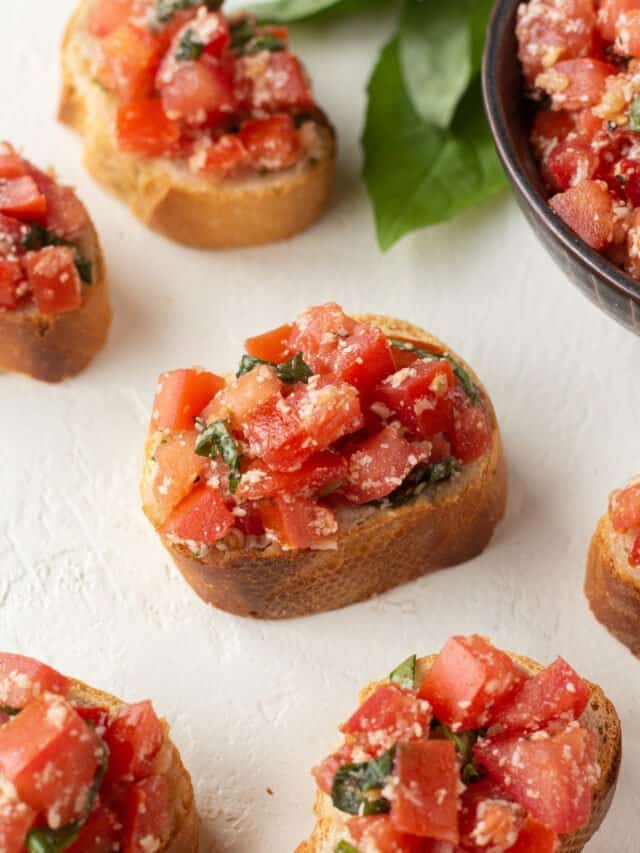 Tomatoes marinated in basil, oil, balsamic vinegar and garlic is the perfect topping for this bruschetta with balsamic glaze recipe. It is the perfect little finger food for any gathering. Get ready to knock people's socks off!
Cornbread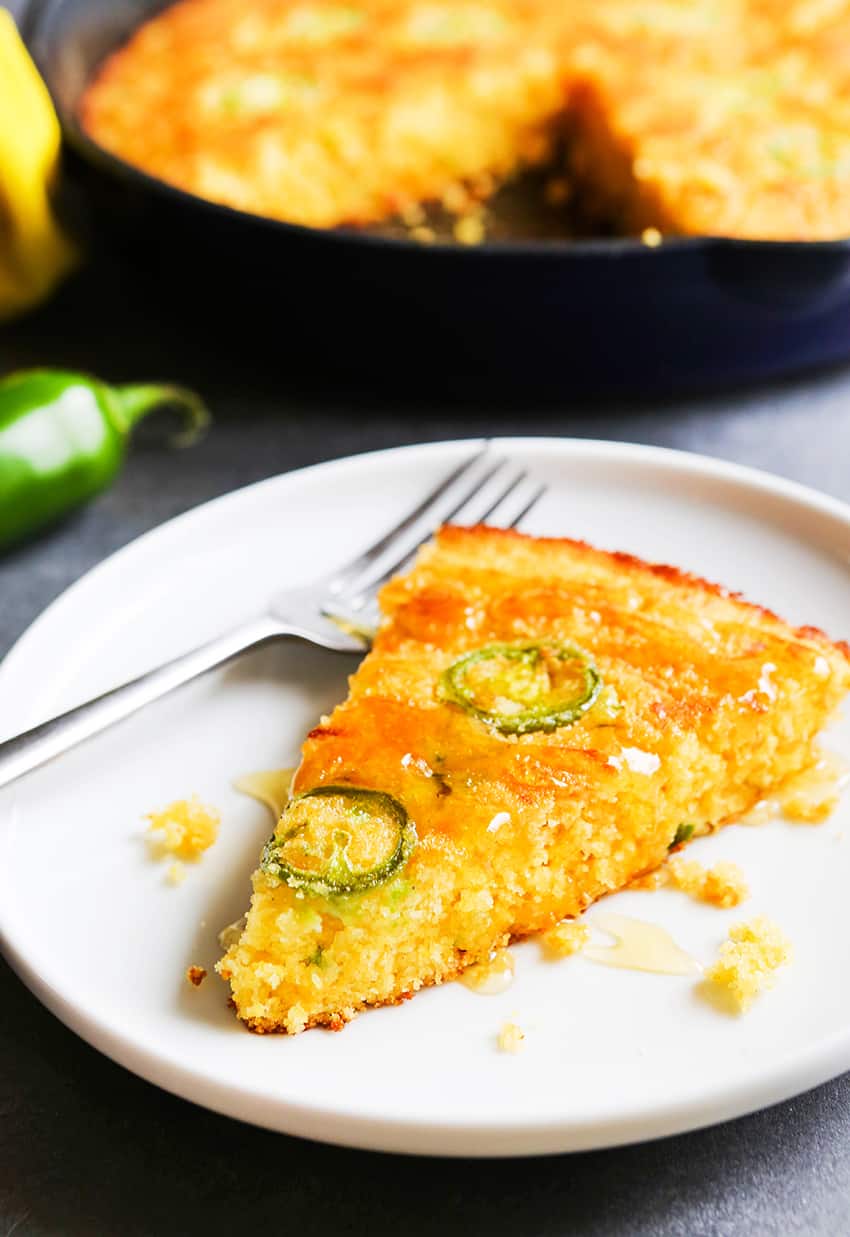 This cornbread recipe made without buttermilk is the perfect side for any meal. Omit the jalapeño and cheese for a perfect go-to cornbread recipe.
Crockpot Mac and Cheese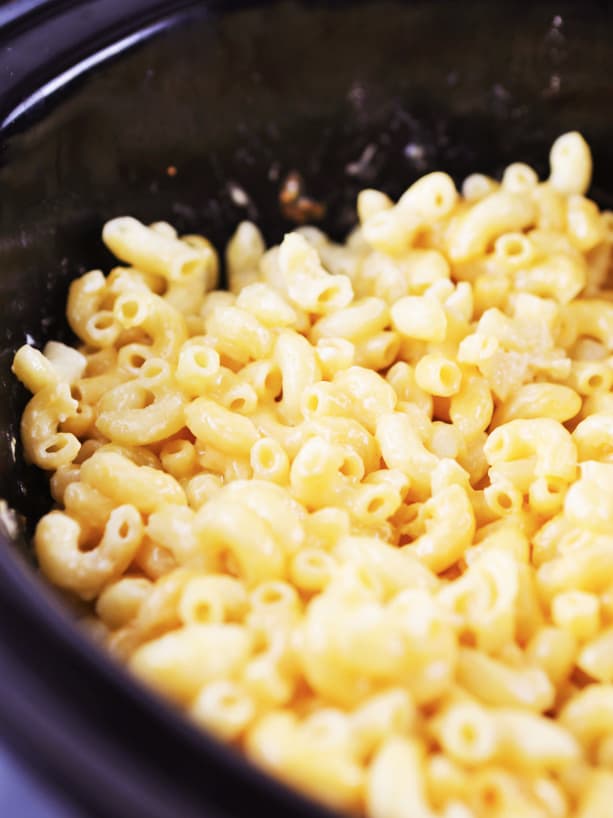 This slow cooker macaroni and cheese recipe is cheesy and delicious, with such a creamy texture. This comfort food comes together quickly and easily. It is a great dish for a holiday meal or for a busy week night. It'll get devoured by adults and kids alike!
Garlic Bread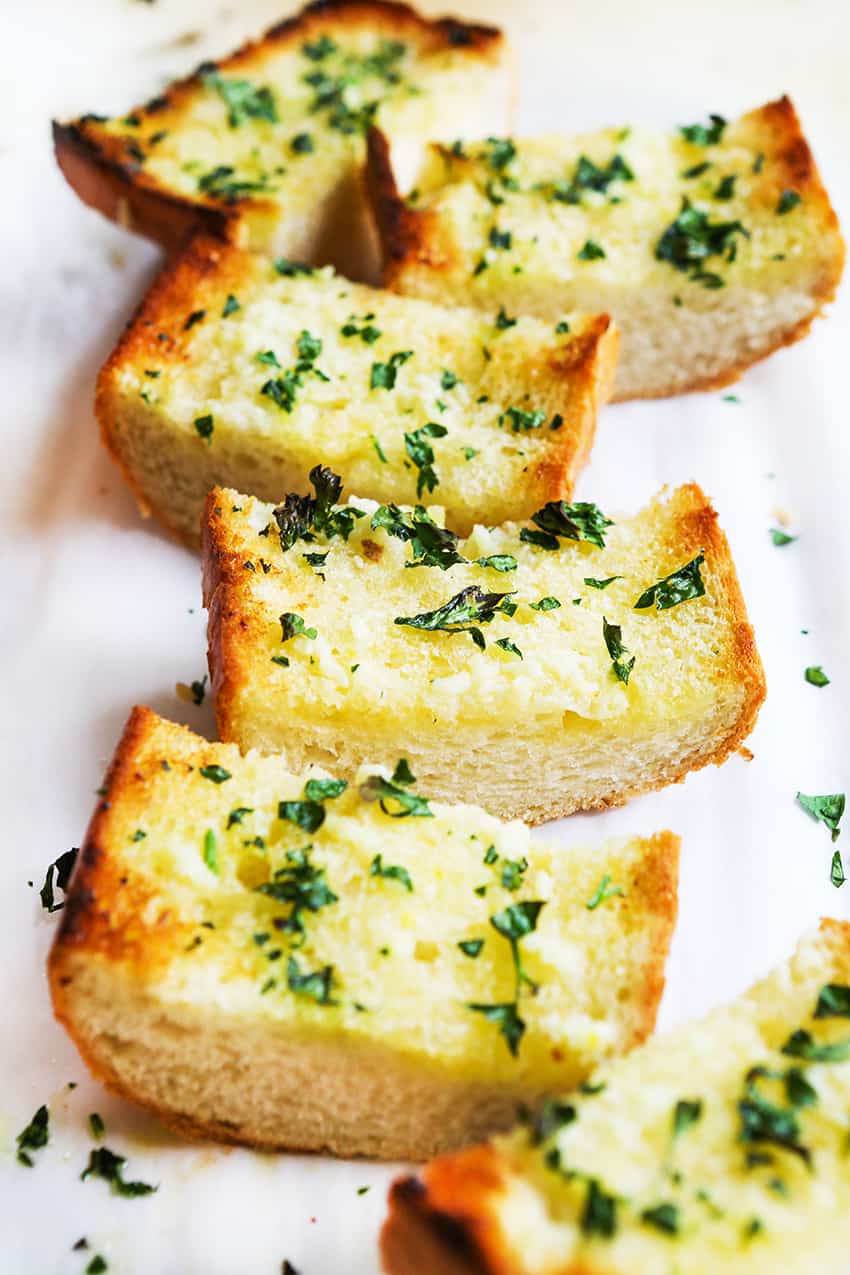 Garlic bread is super easy to make, requiring only a few simple ingredients and 10 minutes of your time!
Baked Stuffed Sweet Potatoes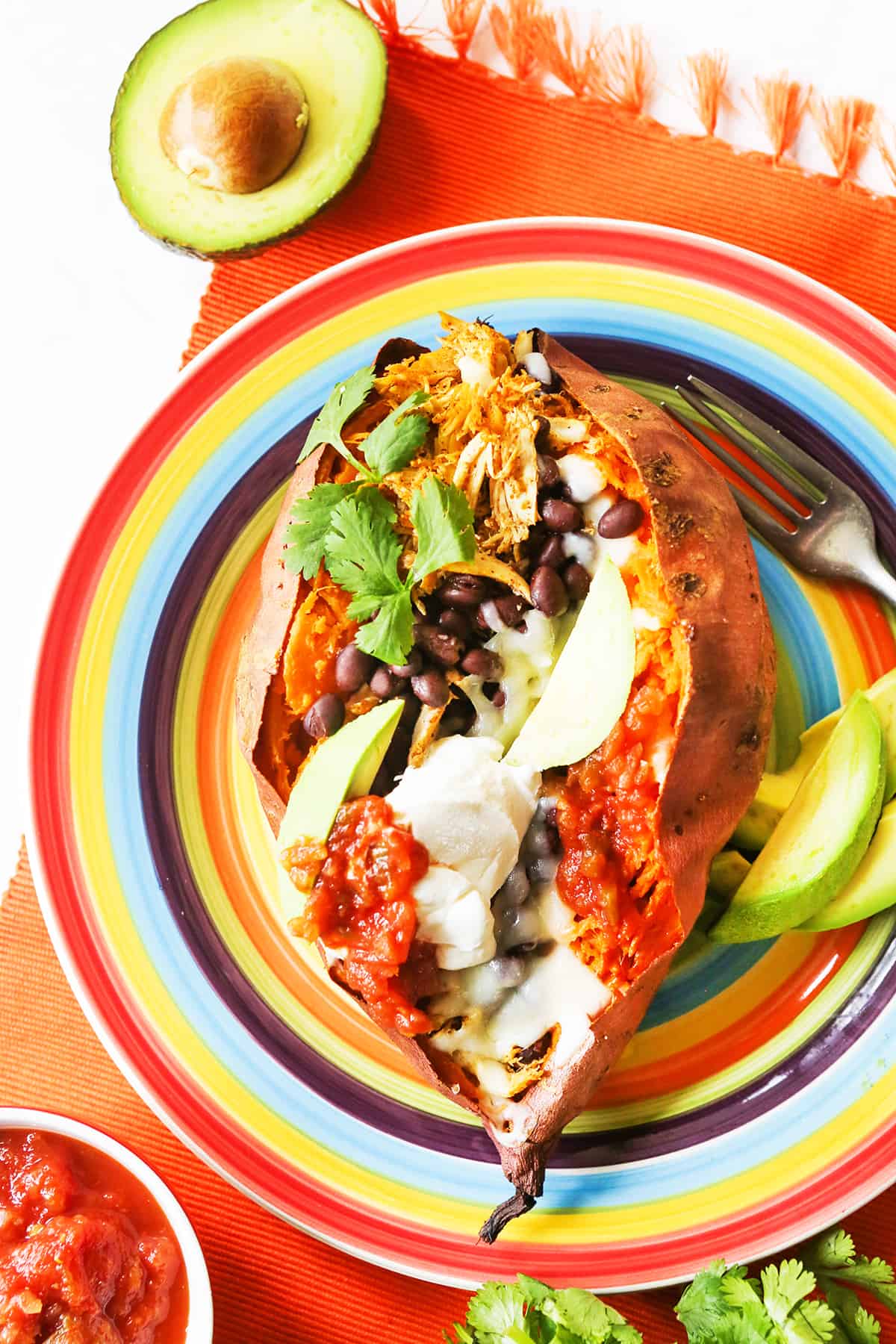 This stuffed baked sweet potato recipe takes dinner to the next level! Load up a perfectly baked potato with your favorite ingredients for a hearty side or a complete meal. This is a super easy recipe that is also extremely versatile.
Instant Pot Steamed Green Beans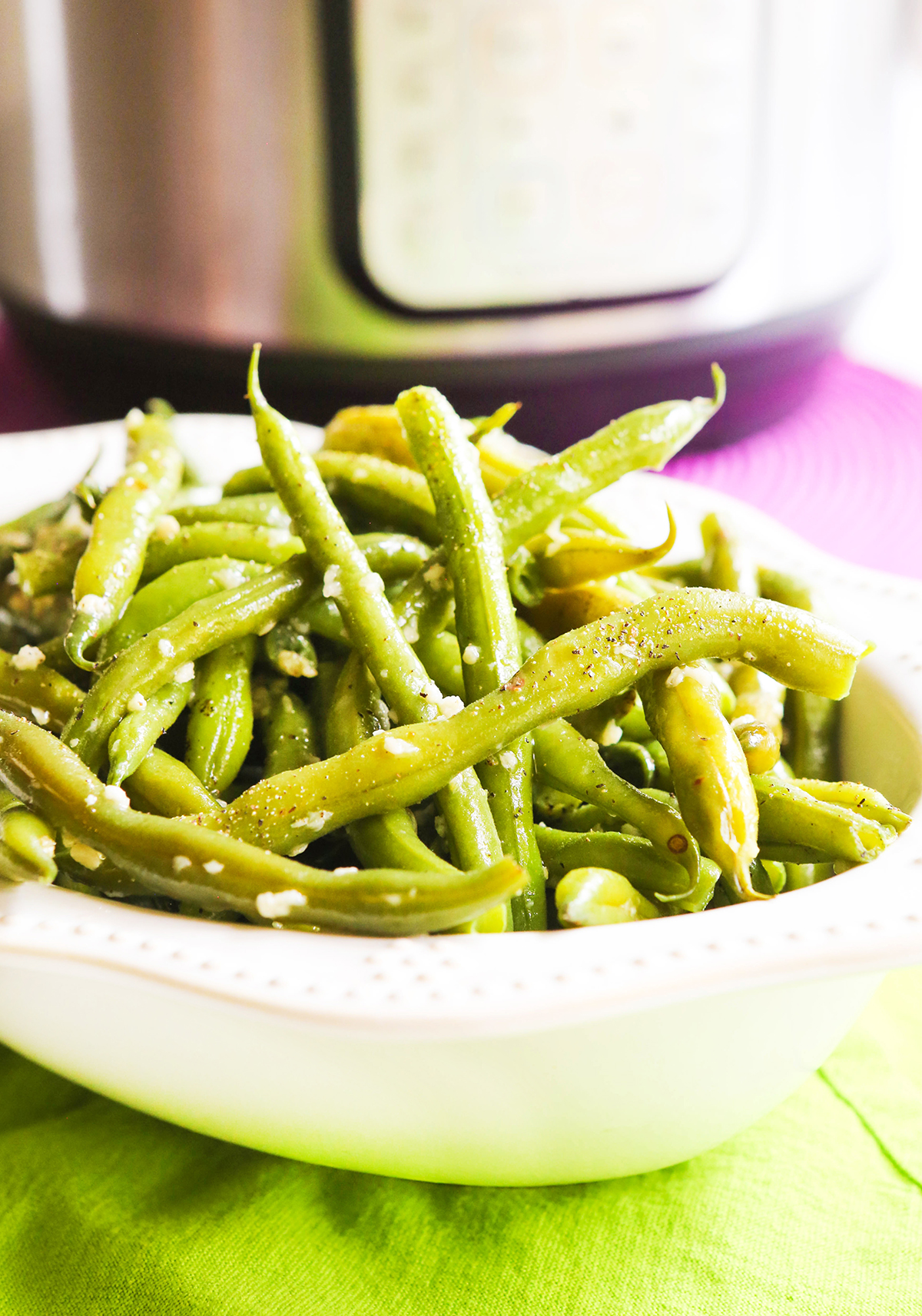 Free up space on your stove top by preparing Instant Pot steamed green beans quickly and perfectly! Enjoy these crunchy-tender, low carb beans as a side dish for any meal. They cook perfectly every single time!
Waffle Fries in the Air Fryer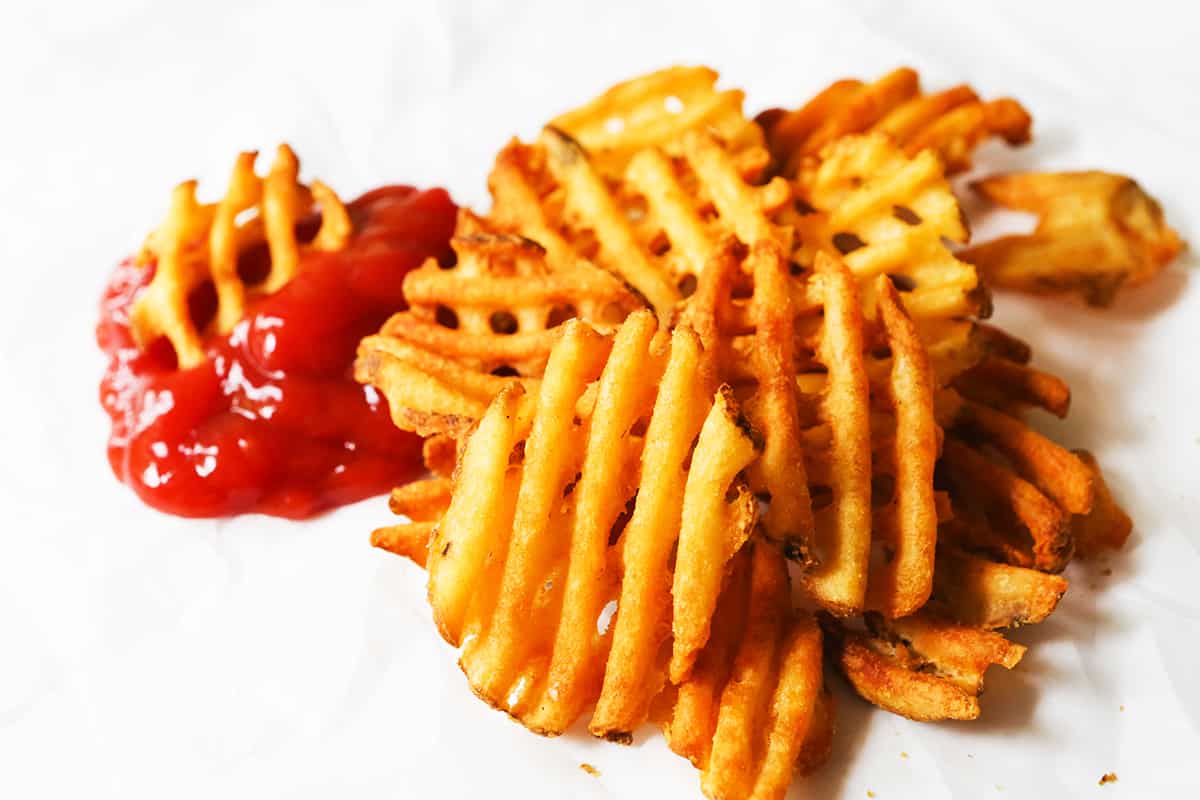 Learn how to make this frozen waffle fries in air fryer recipe perfectly in just a few minutes and with a simple spritz of olive oil. Straight from the freezer to your air fryer, they turn out perfectly every single time.
There's something so fun (and yummy) about that criss cross pattern. The best thing about it is that it scoops up dipping sauces so easily!
Authentic Mexican Rice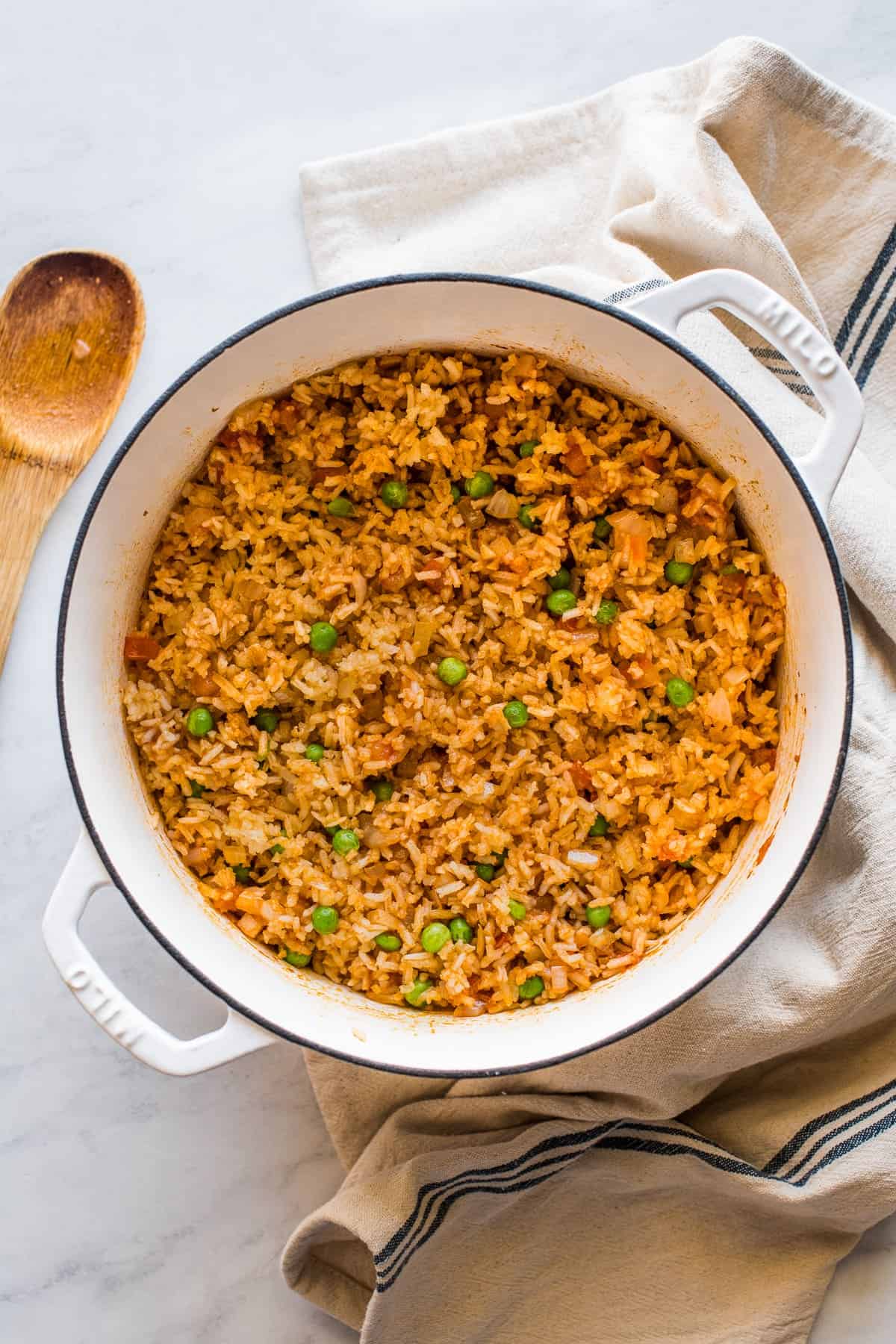 This authentic Mexican rice recipe (from Isabel Eats) is easy to make, made with simple ingredients, and way better than rice you'll find at a Mexican restaurant! It's the perfect side dish for all your favorite Mexican recipes.
Easy Garlic Cheesy Pull Apart Loaf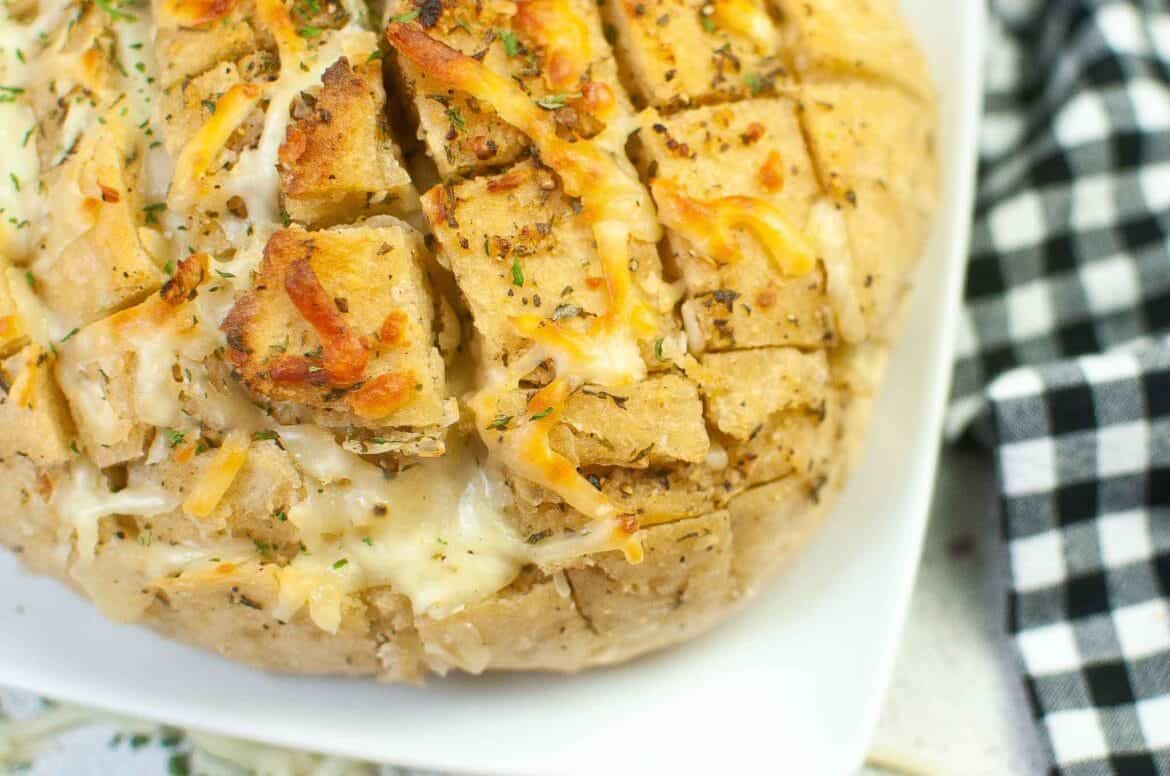 This Garlic Cheesy Pull Apart Loaf (from Brooklyn Active Mama) is so good and easy to make. This recipe makes a great side dish or or appetizer for a game day!
Easy Green Bean and Avocado Salad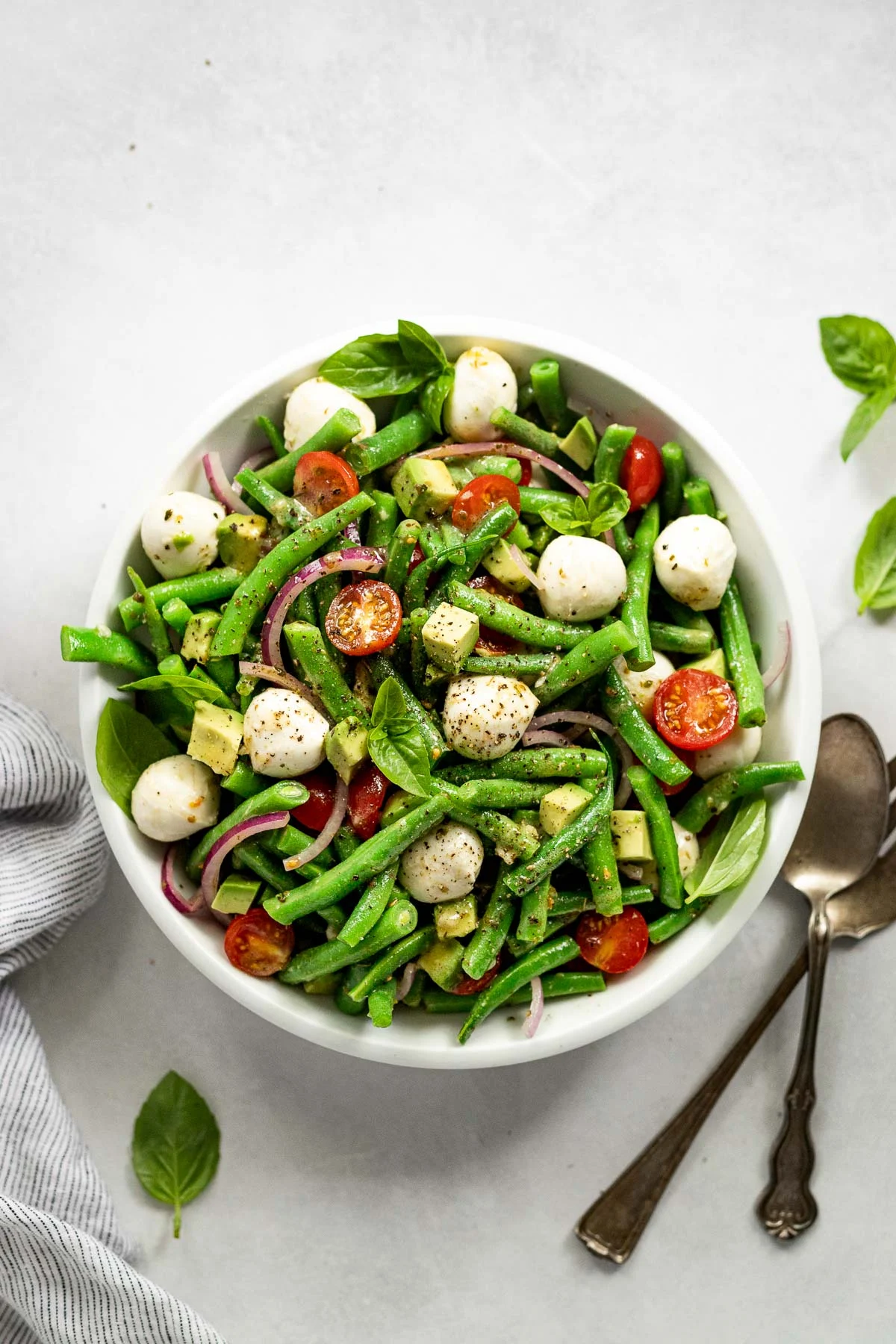 This Easy Green Bean Salad with Avocado (from Fork in the Kitchen) is a simple cold side dish that's full of flavor and texture!
Loaded with fresh garden green beans, creamy avocado, red onion, juicy tomato, and mini mozzarella balls, then tossed together in a bright Italian-inspired dressing.
Homemade Cheesy Garlic Biscuits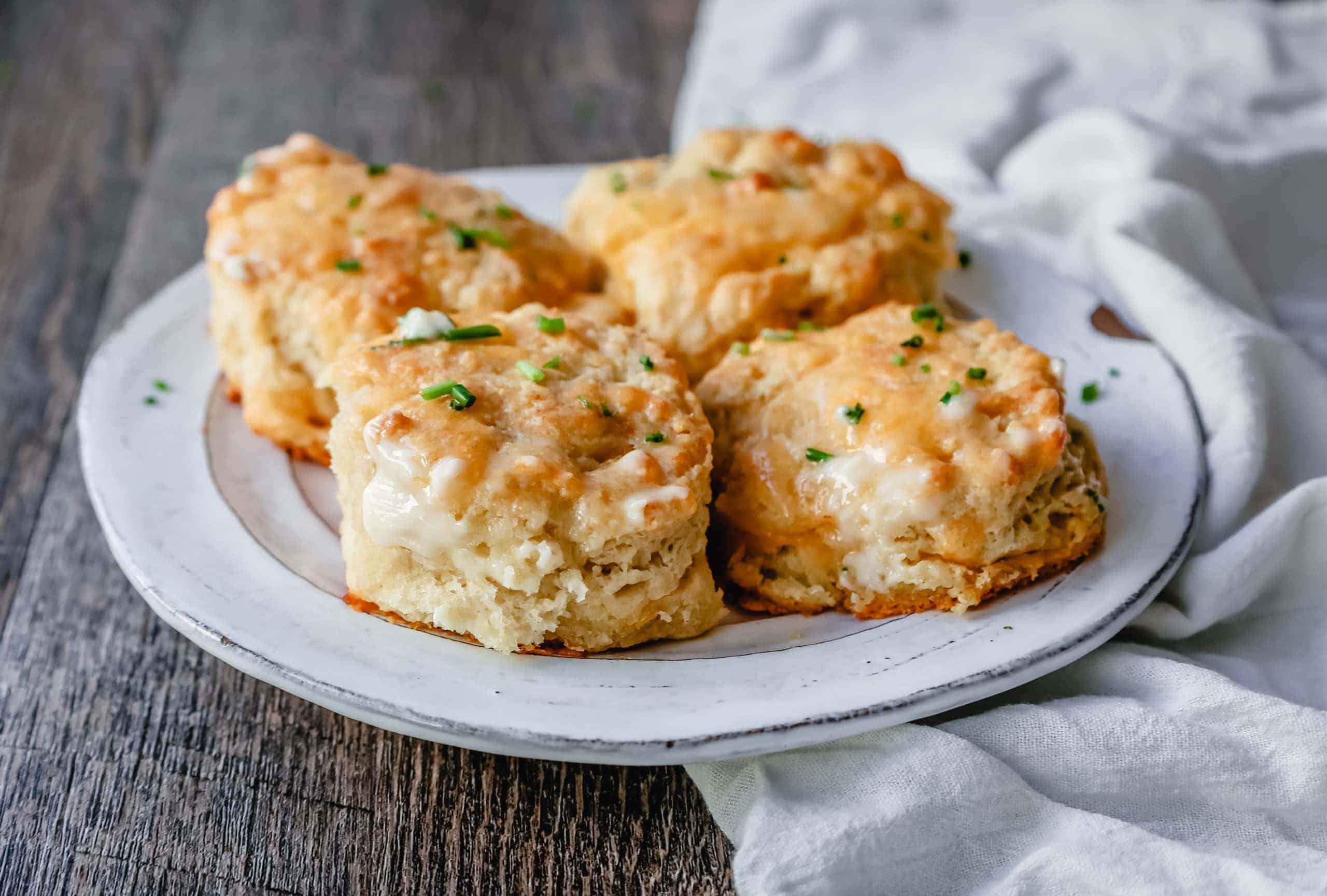 Light, fluffy, buttery homemade biscuits with cheddar cheese and garlic (from Modern Honey). These are the perfect homemade biscuit!
Jennifer Aniston Salad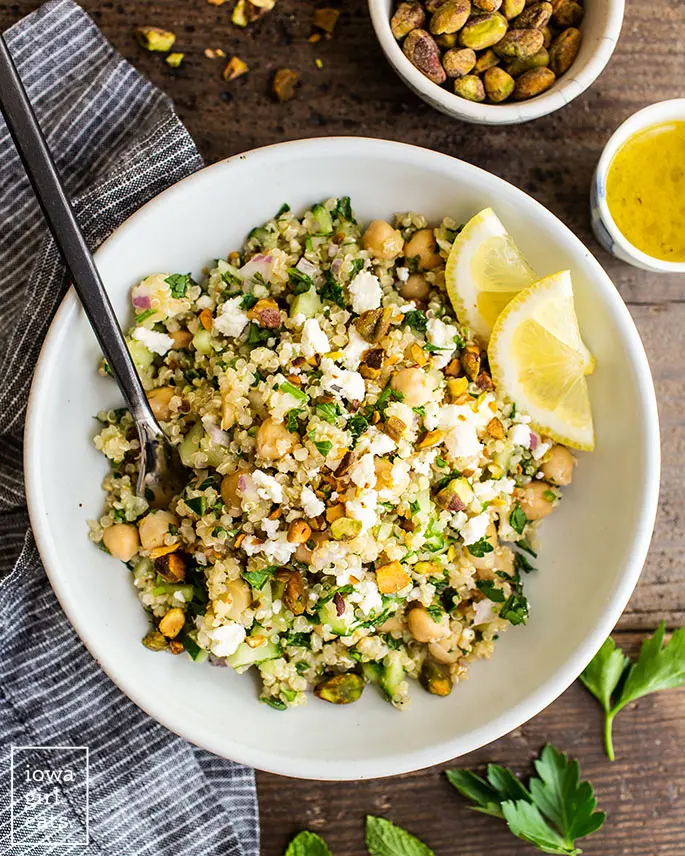 The Jennifer Aniston Salad (from Iowa Girl Eats) is fresh, crunchy, and packed with plant-based protein. Enjoy this light, gluten free salad as a healthy lunch or dinner.
Parmesan Cauliflower Bites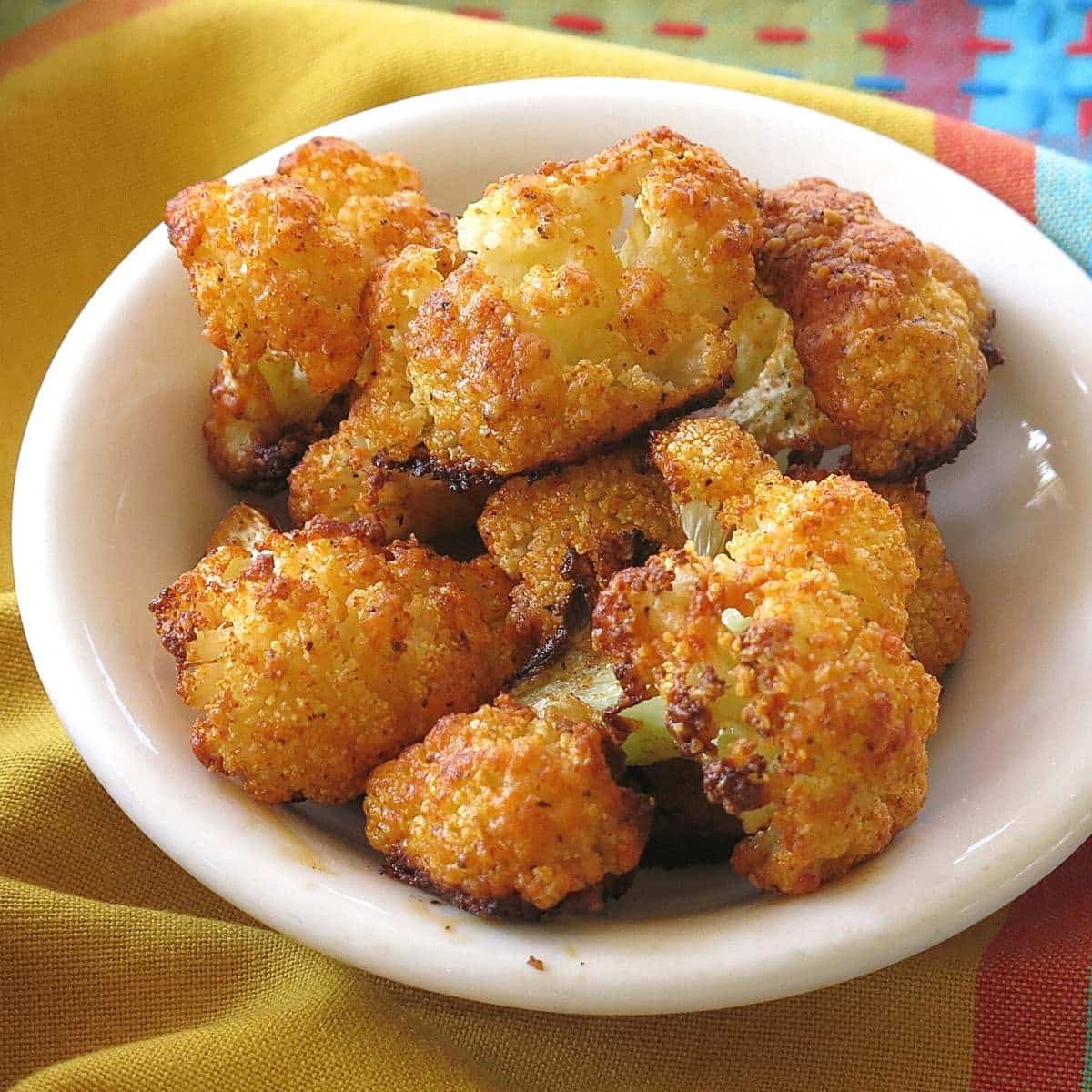 Crispy Parmesan Cauliflower Bites (from Dinner Mom) will be the hit of your party or dinner table! They're low-carb, keto-friendly, gluten-free and melt in your mouth delicious.
Crispy Eggplant Fries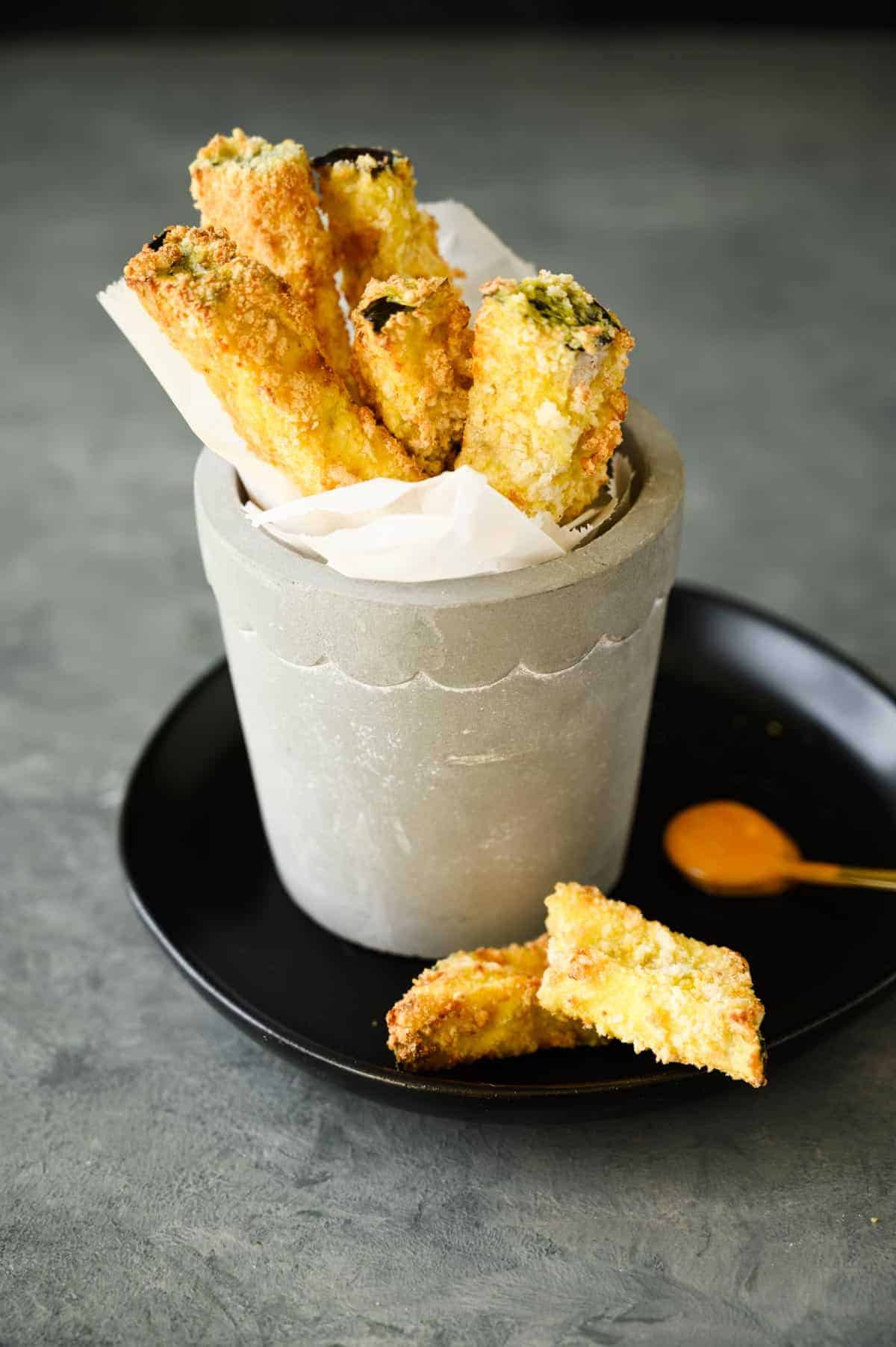 When you have an abundance of eggplant from the farmer's market or your garden, these eggplant fries (from Josie + Nina) made in the air fryer are the super easy, quick snack or burger side dish you didn't know you needed!