Chicken salad is the perfect easy recipe to make for dinner or a light lunch. But what do you serve alongside this yummy recipe? Read on for 20 ideas about what to serve with chicken salad.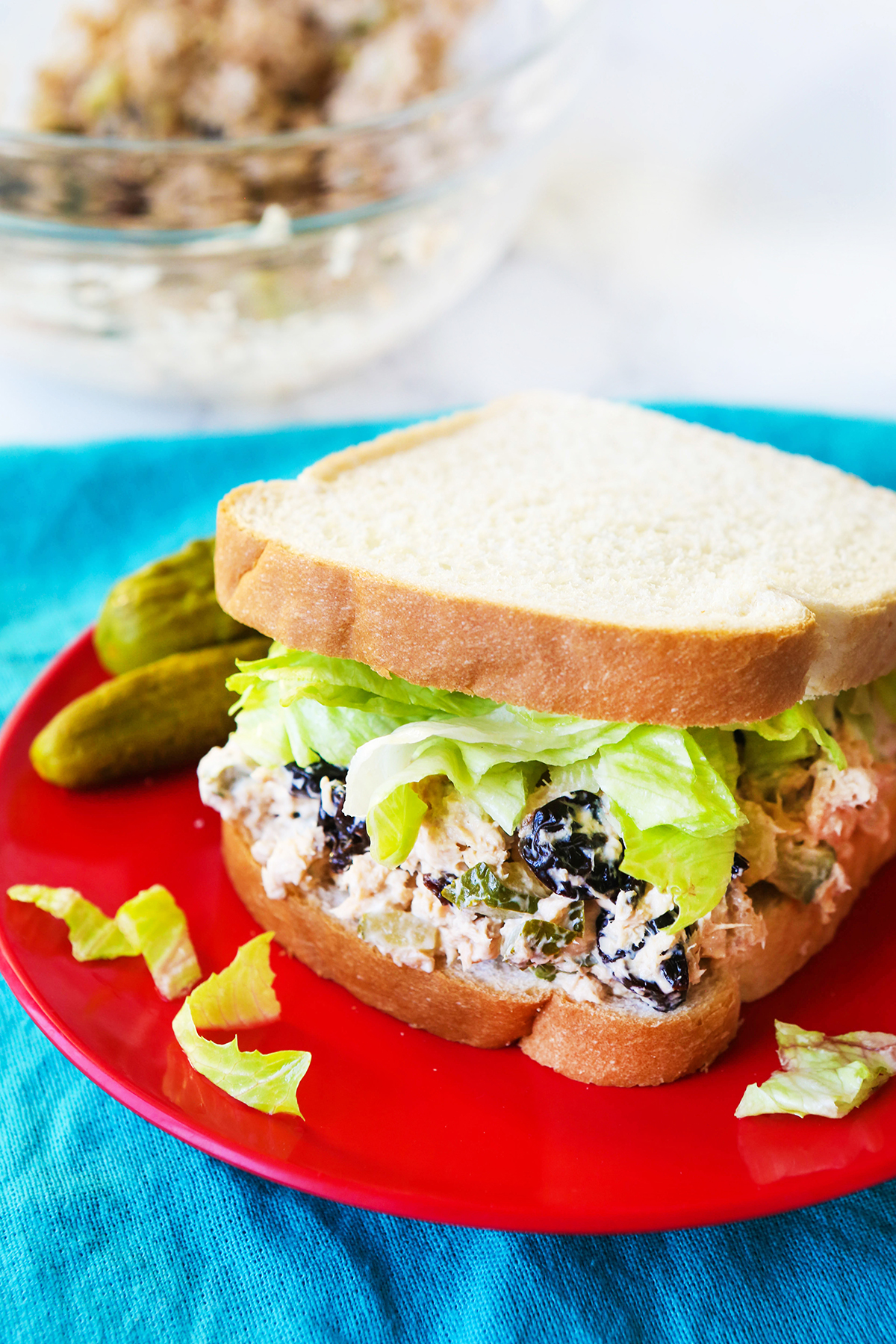 Chicken salad is one of those super easy recipes that can usually be made in a pinch, with ingredients you already have sitting in your fridge and pantry. It is not only easy and versatile, it can also be served in a variety of ways.
It is the perfect addition to a salad and slides so perfectly between bread slices to create such a delish little cold sandwich! Whichever way you prefer to enjoy it or serve it to guests, you are going to need ideas about what to serve alongside it!
Read on for 20+ delicious recipe ideas so you know exactly what to serve with chicken salad!
FAQ About Chicken Salad
Can chicken salad be frozen?
Chicken salad, once mixed, should be transferred to an airtight container before freezing. Thaw and enjoy within 3 months for best results.
How to make chicken salad from scratch?
To make chicken salad from scratch, combine cooked and shredded chicken, mayonnaise, pecans, raisins, cranberries and green olives in a mixing bowl. Mix well. Cover and store in the fridge until ready to serve.
How to serve chicken salad?
Chicken salad is most commonly served between two slices of bread in sandwich form. It can also be scooped over a leafy salad or stuffed inside a wrap, quesadilla or pita bread.
How long is chicken salad good for?
When stored in an airtight container in the refrigerator, chicken salad will stay fresh for up to 5 days.
Favorite Chicken Salad Recipe
Packed with so many great ingredients, this chicken salad sandwich could easily be called Pantry Sandwich! Delicious dinner or lunch option for any day of the week, your next easy meal will be ready in less than 15 minutes.
Recipe Notes for Chicken Salad
Use meat from a Rotisserie chicken instead of from a can or shred a cooked or leftover chicken breast.
Substitute the pecans for walnuts, pine nuts or sesame seeds. Nuts add a nice crunch to an already amazing chicken salad.
Use a light mayo or Miracle Whip for a less dense sandwich, or replace mayo with plain Greek yogurt.
Adding a dollop or two of sour cream is a great way to boost the flavor profile.
Substitute the green olives for black olives or even chopped pickles or relish! Capers would taste amazing, too.
Chicken can easily be replace with canned salmon or tuna.
Any dried fruit will work great in this sandwich.
1/4 cup chopped celery can be added to the chicken mixture for an appealing crunchy texture.
Adding fresh herbs such as chives, parsley or cilantro is always a great idea.
Sliced red or green onions give this classic dish a nice zing.
Add a few squirts of lemon juice for extra freshness.
Bacon bits are a delicious, meaty addition.
If you're feeling indulgent, pour some Ranch salad dressing over the top before placing the top piece of bread in place.
Best Ways To Serve Chicken Salad
Serve solo with a fork, over a few large lettuce leaves.
It is most commonly served between two slices of bread as chicken salad sandwiches.
Slice sandwiches into 2-inch cubes, creating chicken salad finger sandwiches.
Spoon a scoop or two over a leafy salad or bed of lettuce.
Stuff it into a light lunch wrap
Add it to a cheesy quesadilla, creating a chicken salad quesadilla.
Tuck it into some pita bread for a light lunch or dinner.
What To Serve With Chicken Salad – Best side dishes for a complete meal!
Light or brothy soup such as chicken noodle soup
Cream-based soup such as butternut squash soup with cream cheese
Fruit platter or fruit salad
Vegetable sticks or any fresh veggies served on a platter
Cheese platter
Leafy green salad
Potato chips
French fries
Dill pickles
Dinner rolls or baguette and butter
Macaroni salad
Mac and cheese
Coleslaw
Pasta salad
Rice salad
Classic Minestrone Soup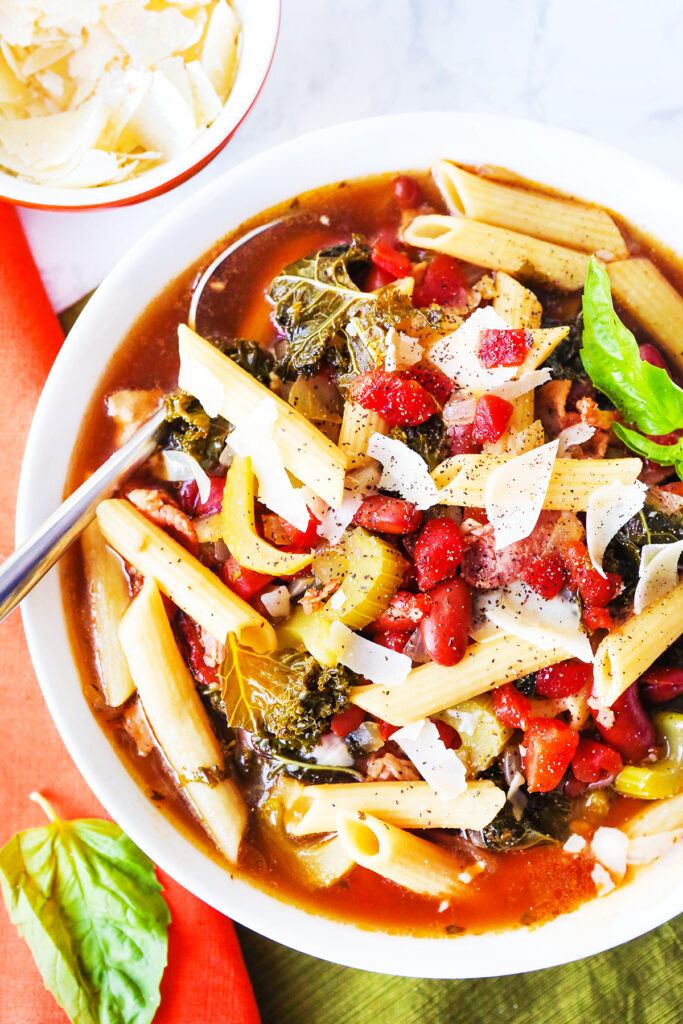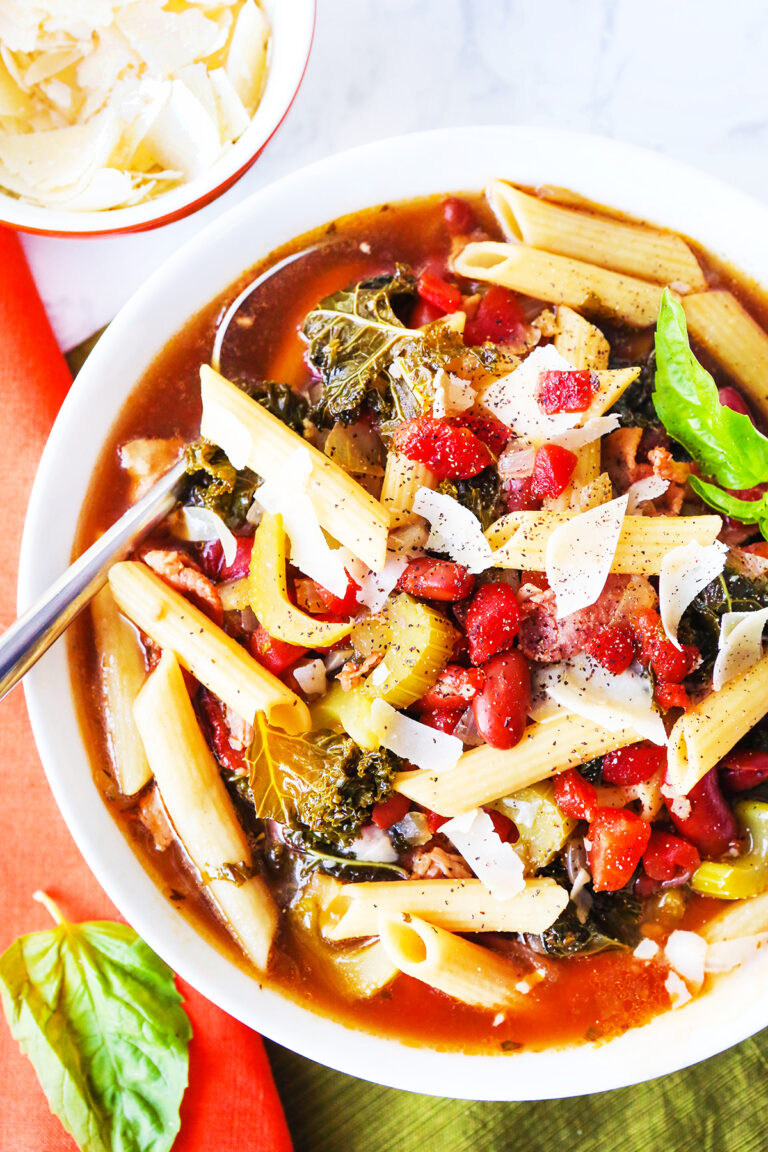 This classic minestrone with pasta recipe is hearty and jam-packed with vegetables and pasta. Use the veggies you have on hand for this super easy dinner. Great as a weeknight meal and also perfect for larger gatherings!
How To Make A Fruit Platter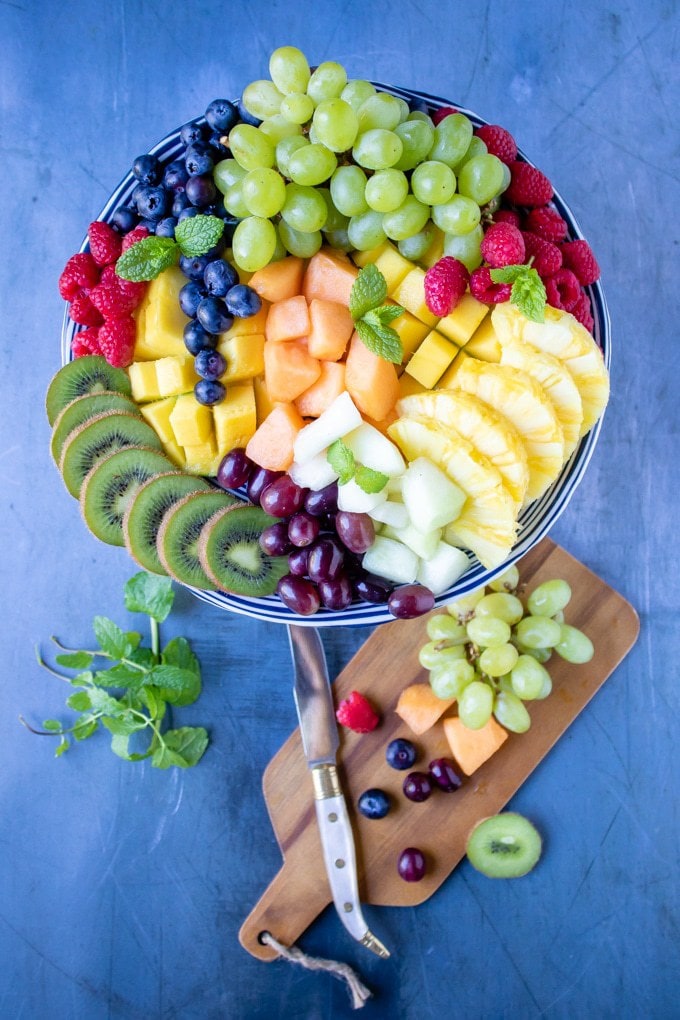 Learn how to make the ultimate Fresh Fruit Platter (Veggie Dessert)! Read my hints, tips and tricks to ensure your easy fruit tray is the star of the party. You'll love these fruit platter ideas.
Best Chopped Salad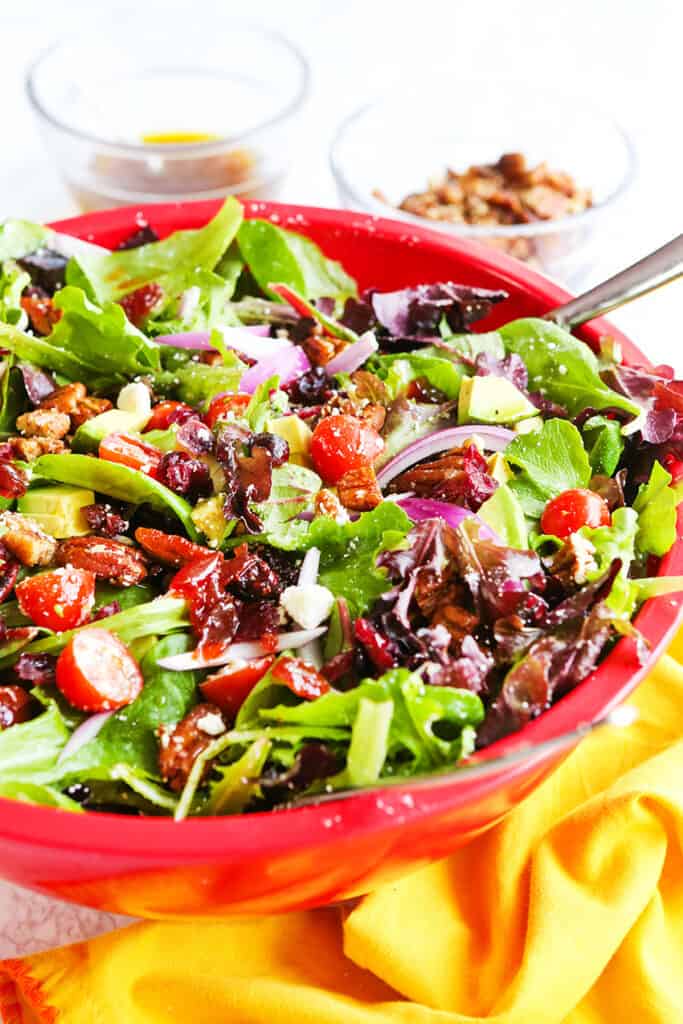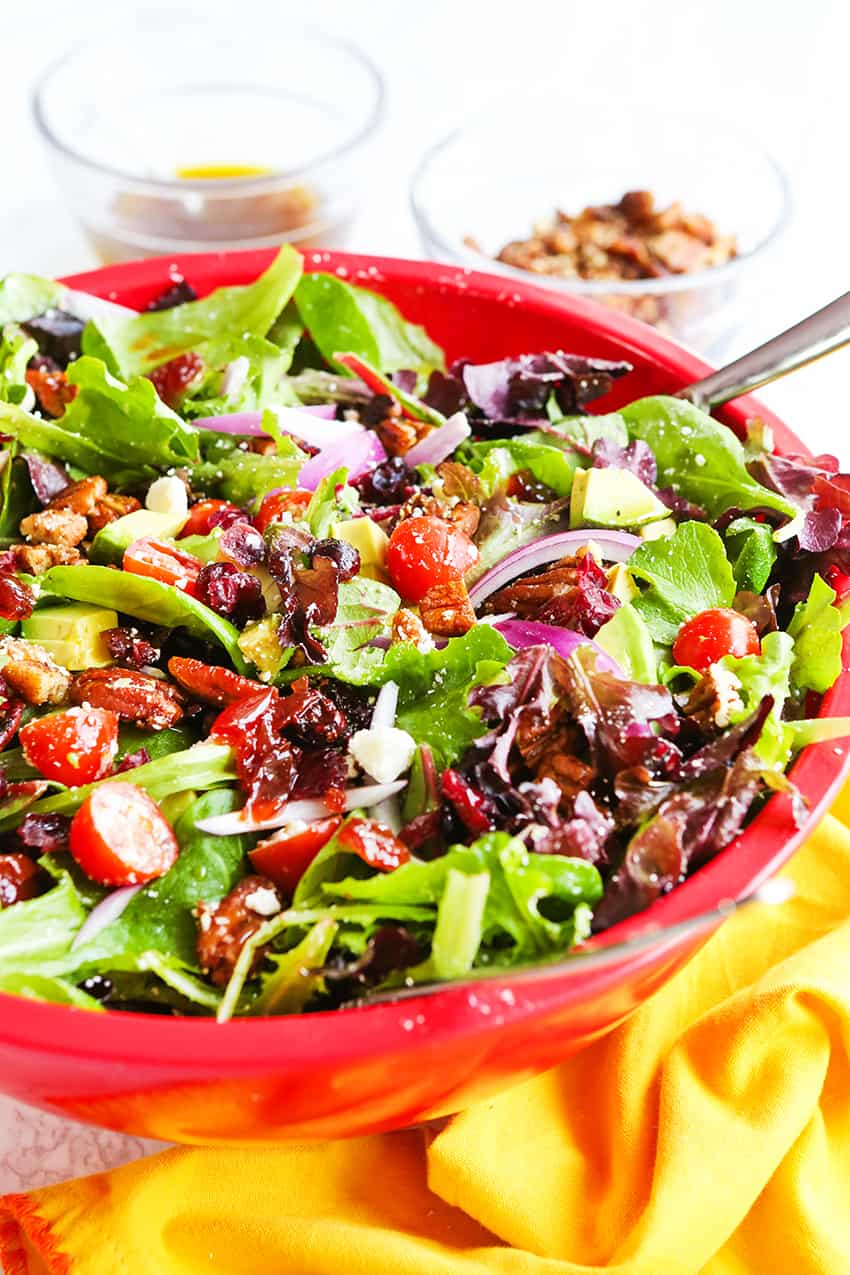 This is the best chopped salad recipe you'll find. It makes a large batch to enjoy for lunch throughout the week or serve at your next gathering.
Homemade Air Fryer Potato Chips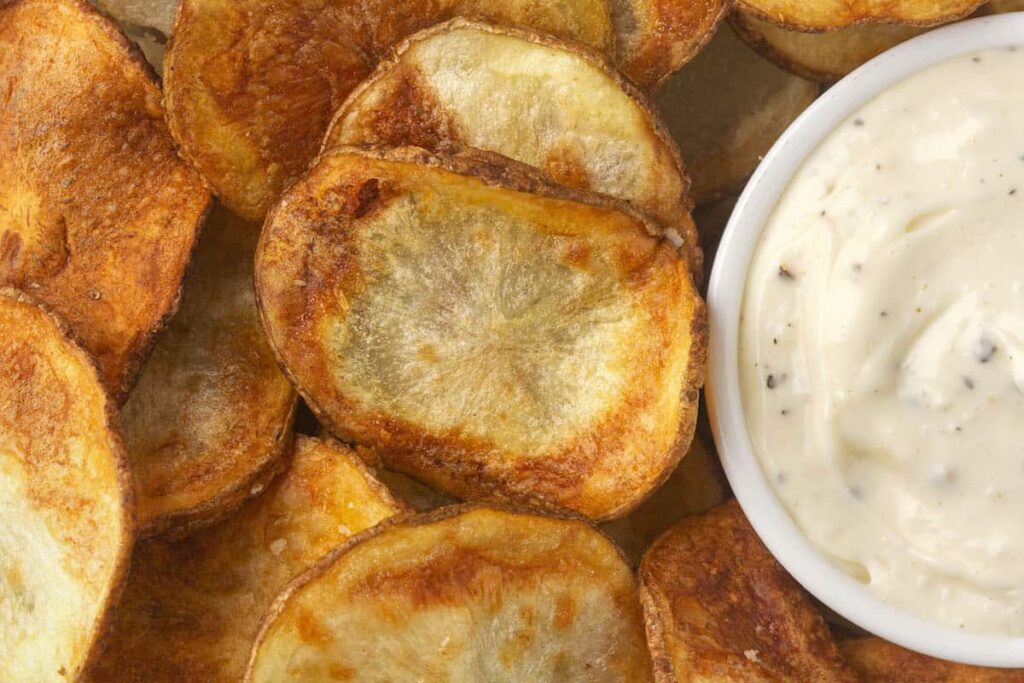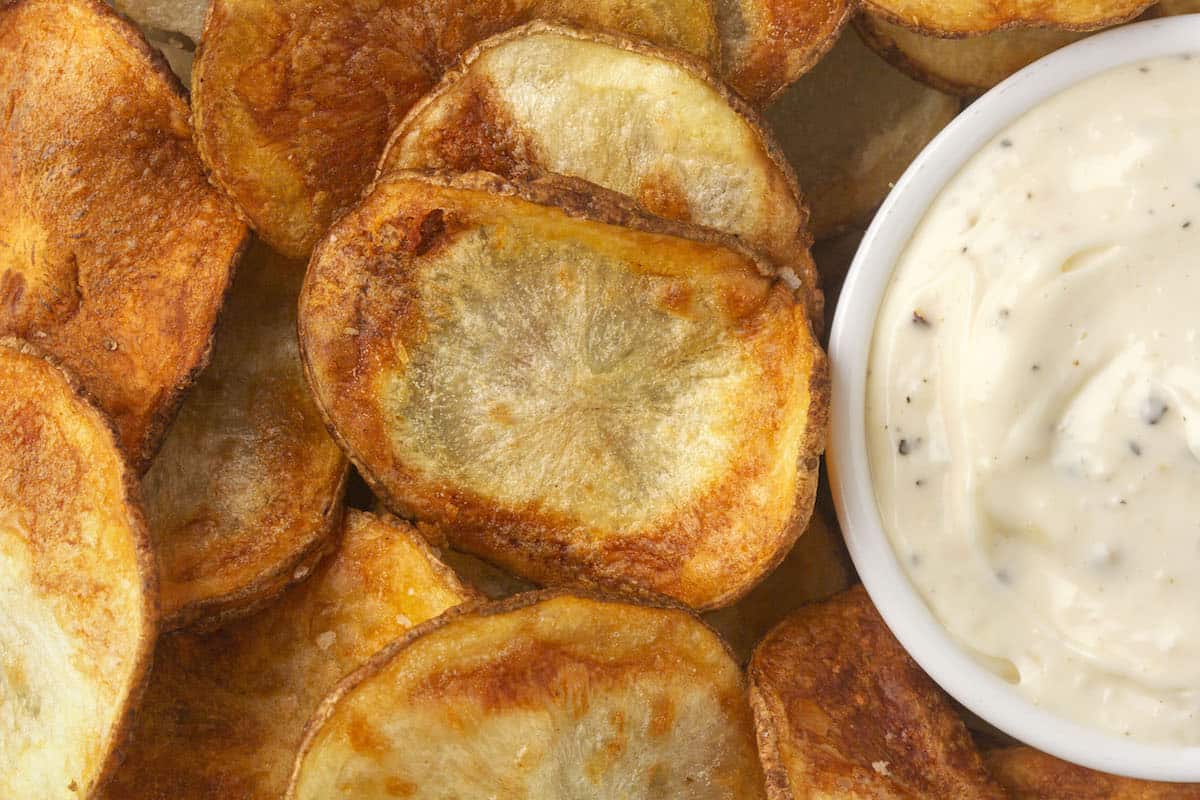 Light, crispy, and delicious, these easy homemade air fried potato chips (from Feels Like Home) are healthy because they're seasoned with salt and pepper and cooked to perfection in the air fryer! They taste better than store bought and are much better for you!
Best Quick Sweet Pickles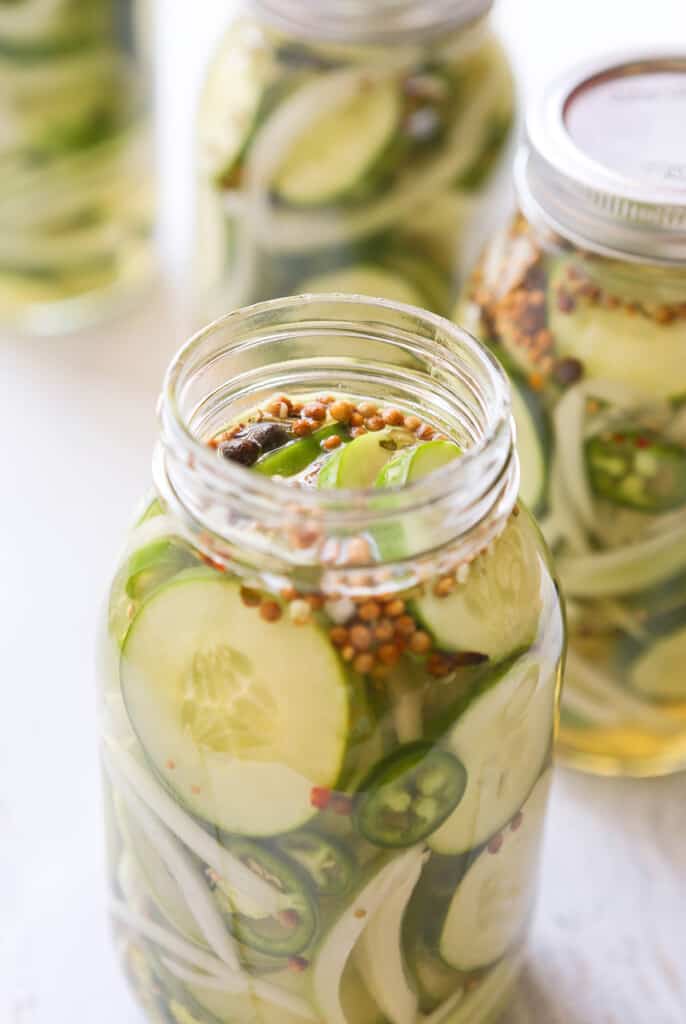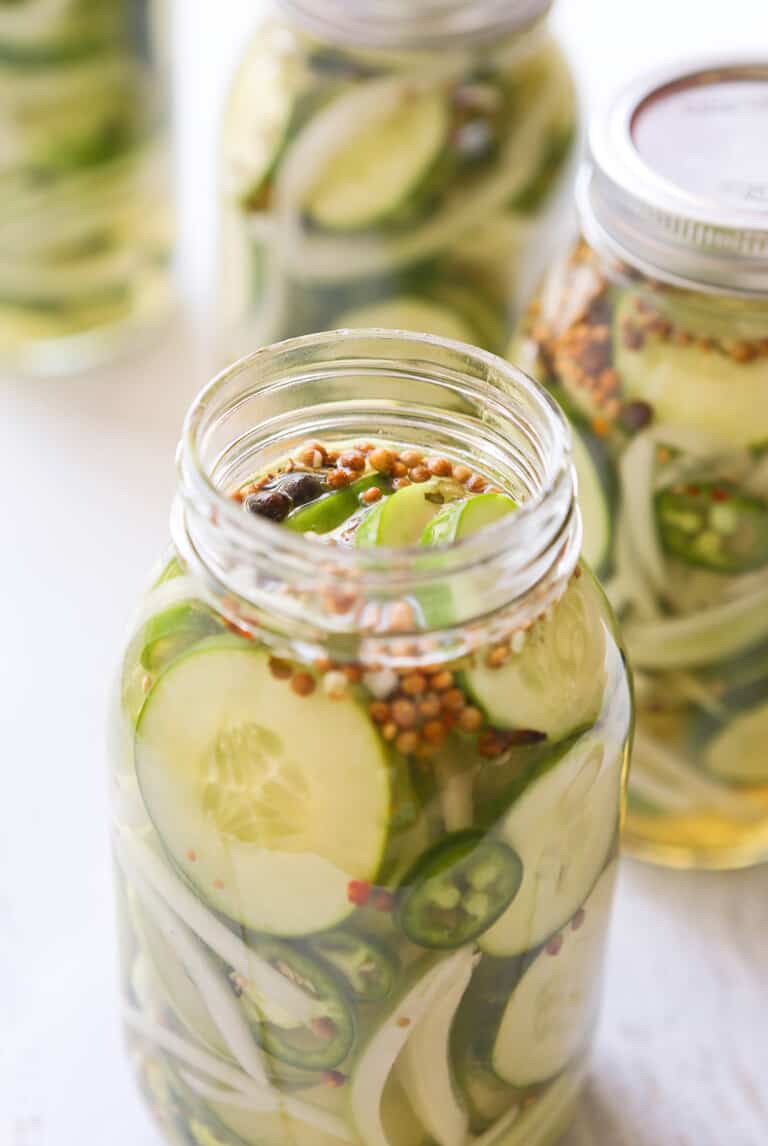 Do NOT let the pickle-making process intimidate you! These Quick Sweet Pickles are easier to make than you could ever imagine. This sweet pickle recipe comes together quickly and you will not even believe how delicious they are in the end! No canning equipment required.
Baguette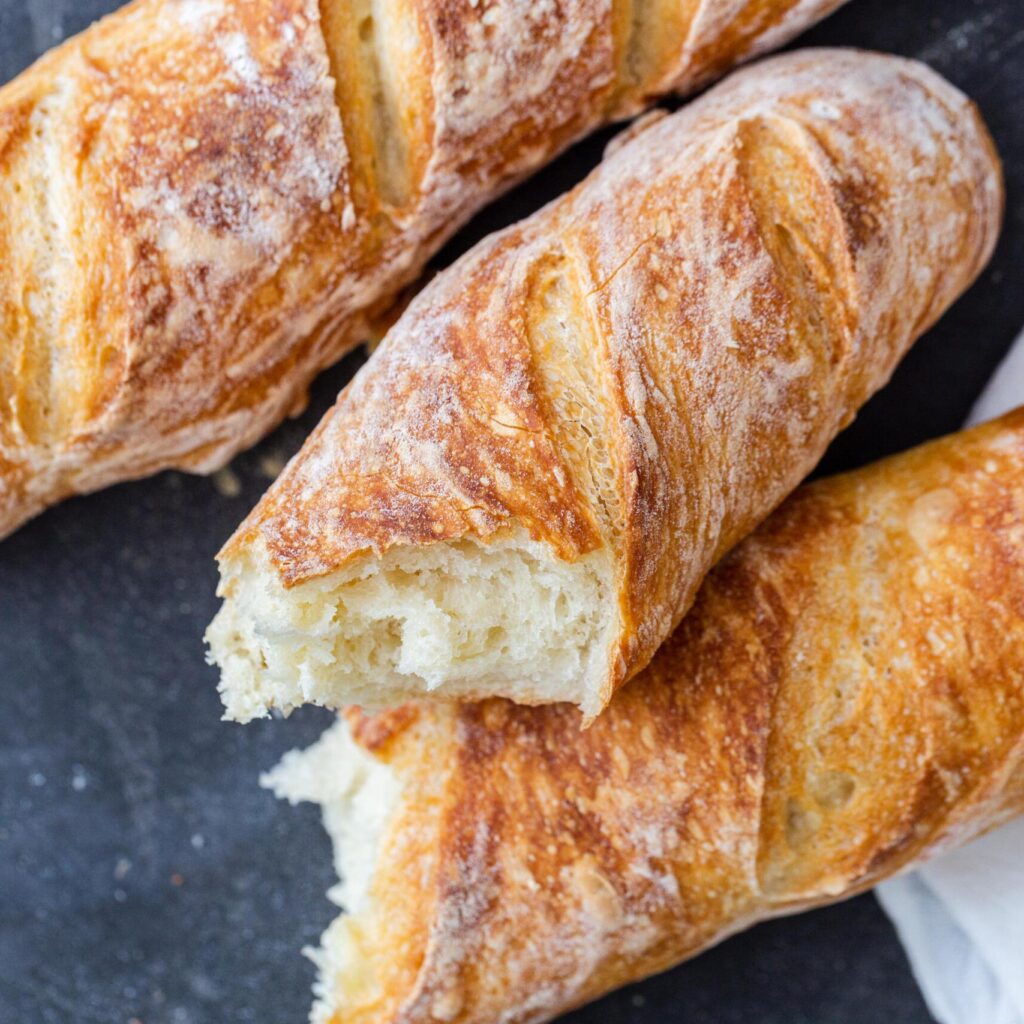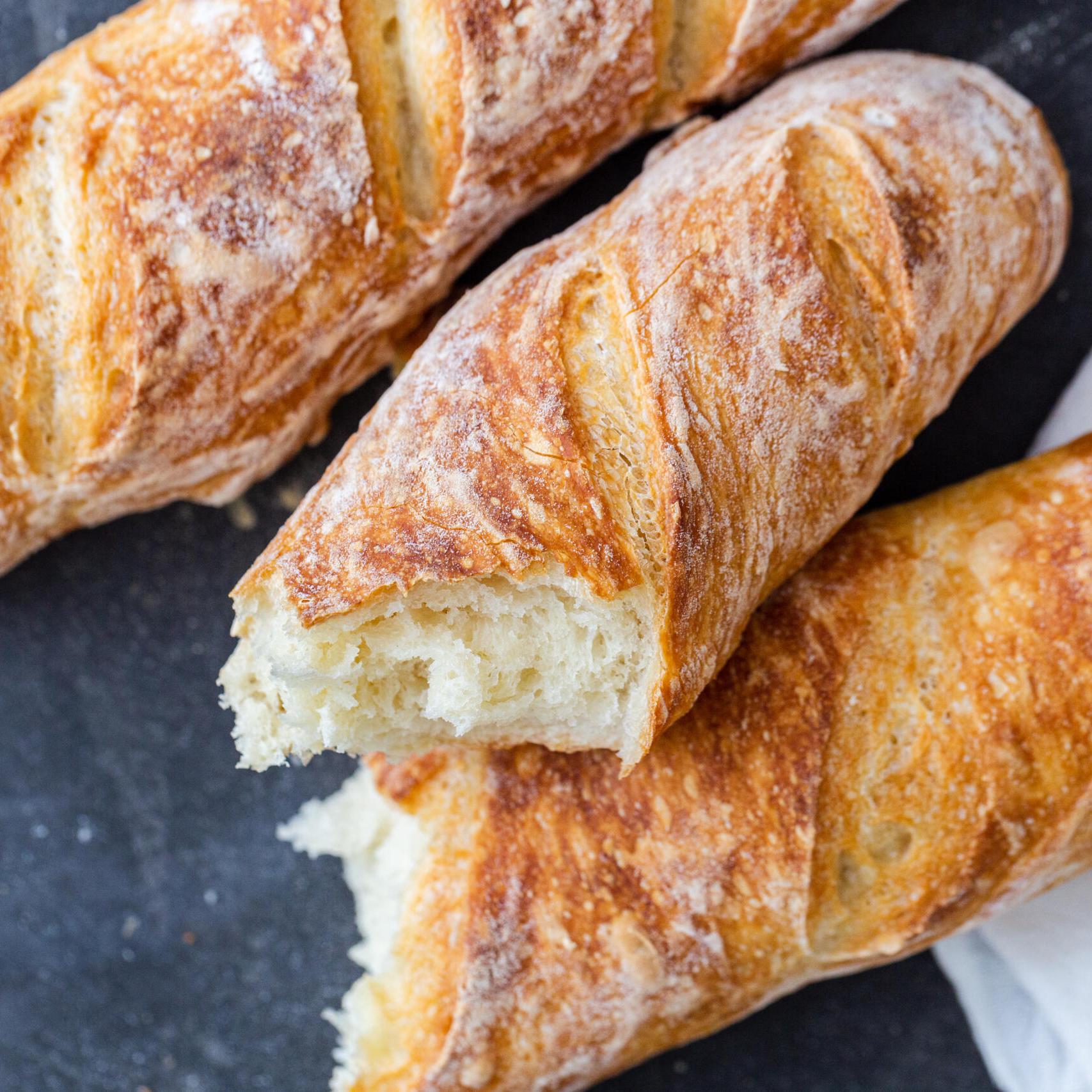 A homemade baguette (from Momsdish) is a true treat! Better yet, this recipe requires only four simple ingredients and absolutely no kneading.
Macaroni Salad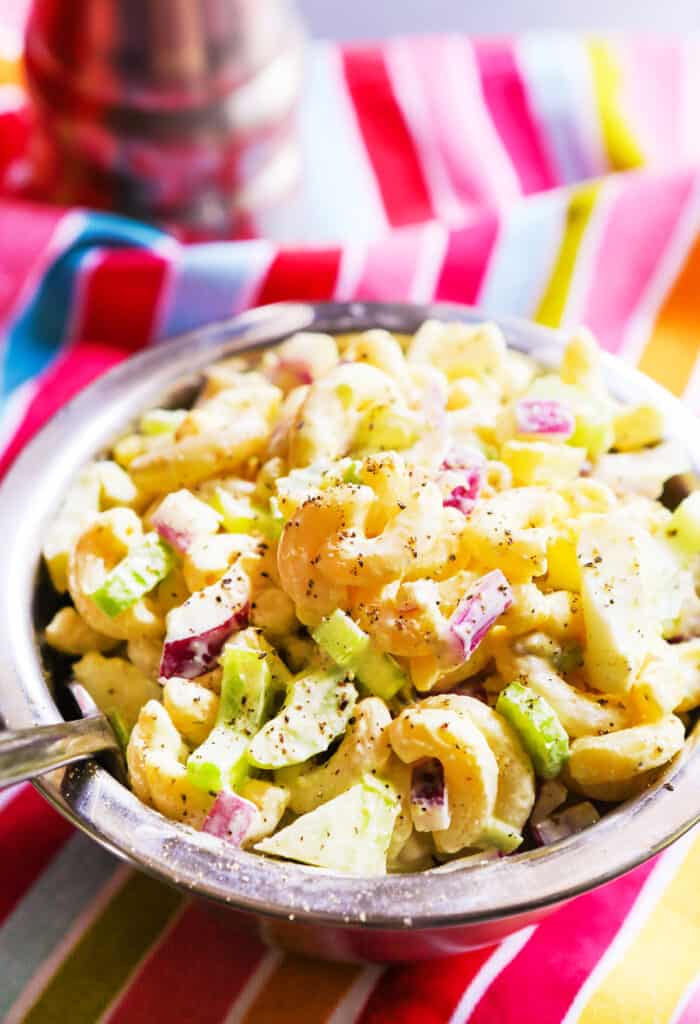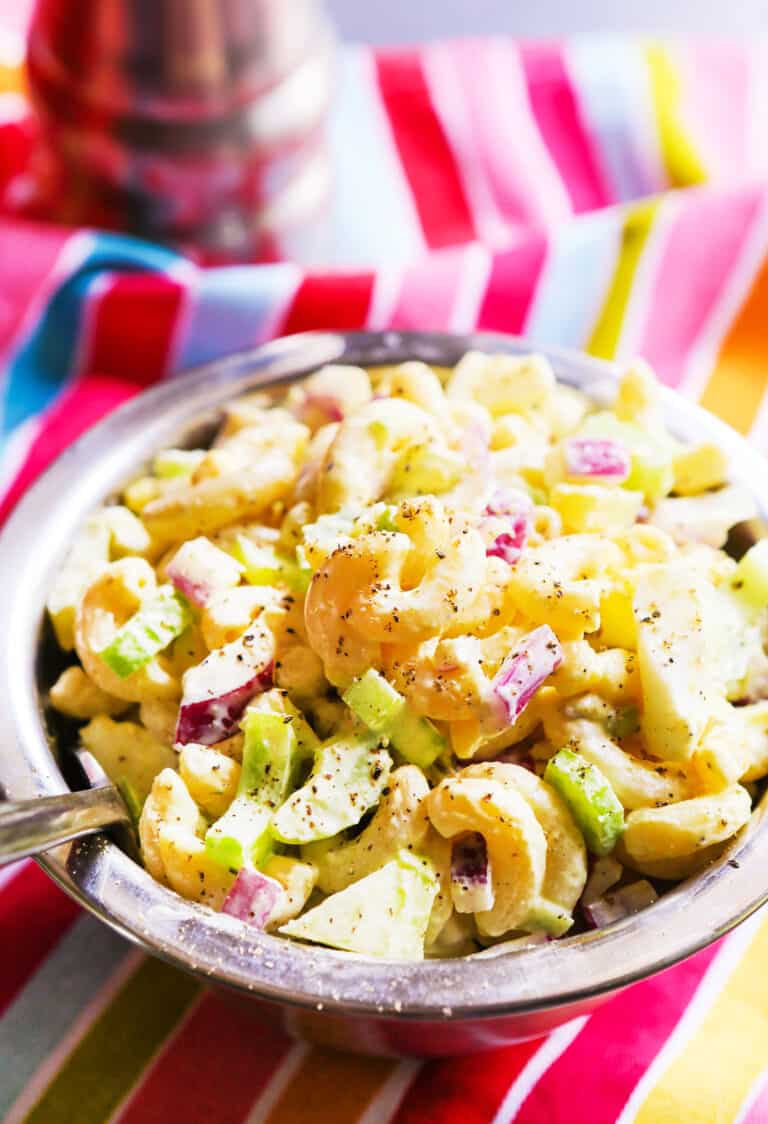 Nothing screams potluck more than this homemade macaroni salad recipe! This side or party food is easy to make and will get devoured at your next gathering.
Rosemary Garlic Roasted Parsnips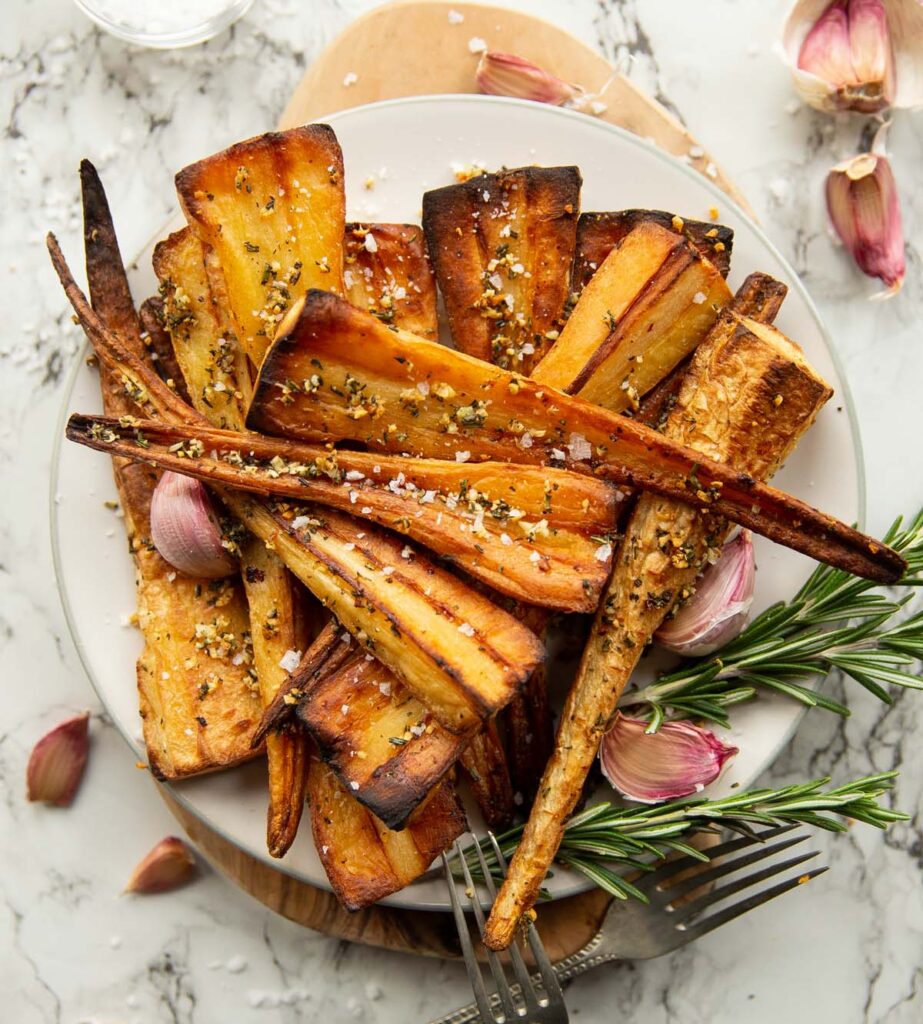 These Roasted Parsnips (from Don't Go Bacon My Heart) are crispy, easy to prepare and kissed with a gorgeous garlic rosemary flavour!
Corn Dip Recipe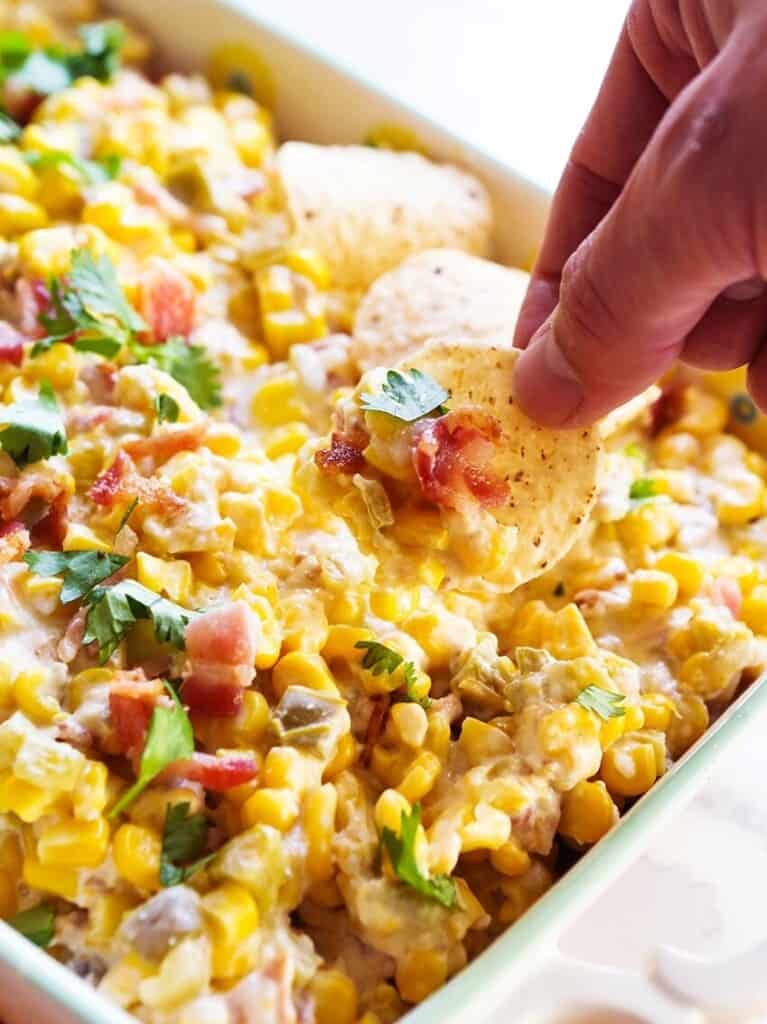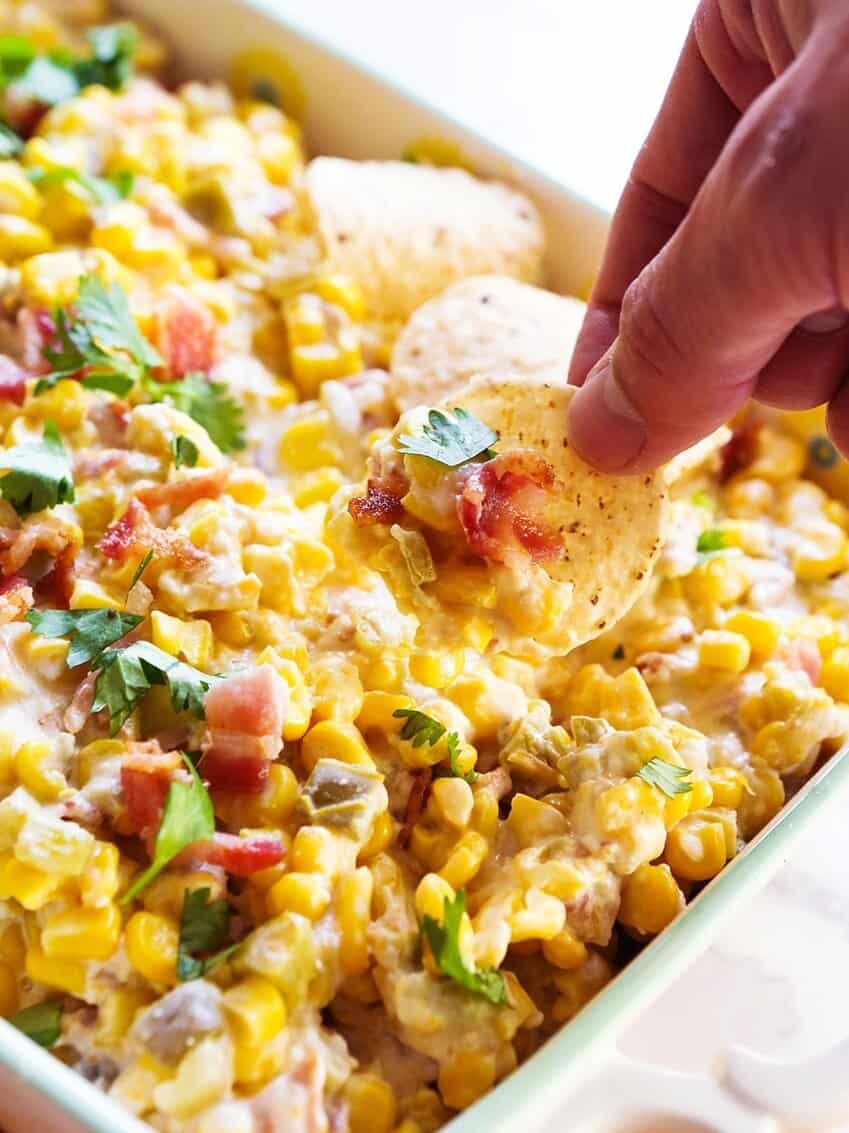 This corn dip recipe made in a slow cooker is an ADDICTING crowd pleaser! Bacon and green chiles give it the perfect kick! Serve with chips or crackers as an appetizer or solo as a creamy side.
Easy 15-Minute Spicy Gazpacho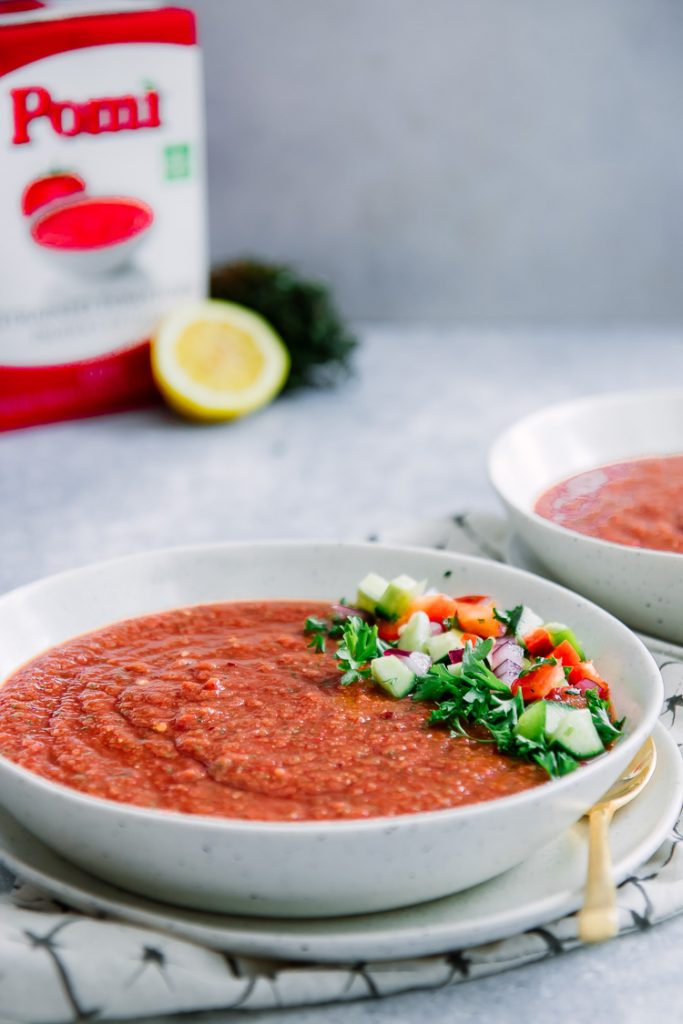 Simple Spicy Gazpacho (from Fork In The Road), an easy vegan cold tomato and cucumber soup that comes together in only 15 minutes. Delicious summer superfood soup!
Instant Pot Mac and Cheese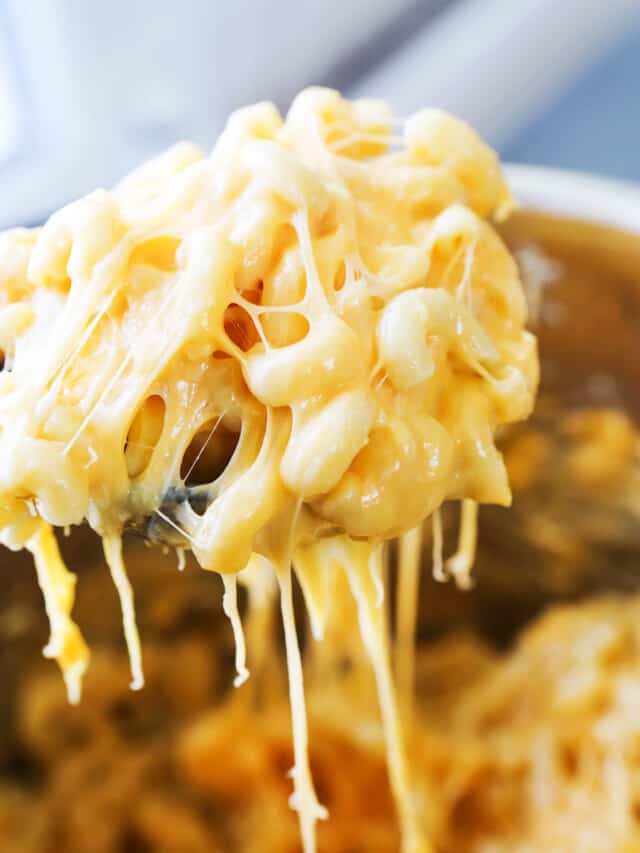 This Instant Pot mac and cheese recipe is the ultimate comfort food! Let your pressure cooker create perfectly cooked and creamy pasta that both kids and adults will love. Done in 20 minutes, this side OR main dish cooks absolutely perfectly every single time!
Tomato Edamame Salad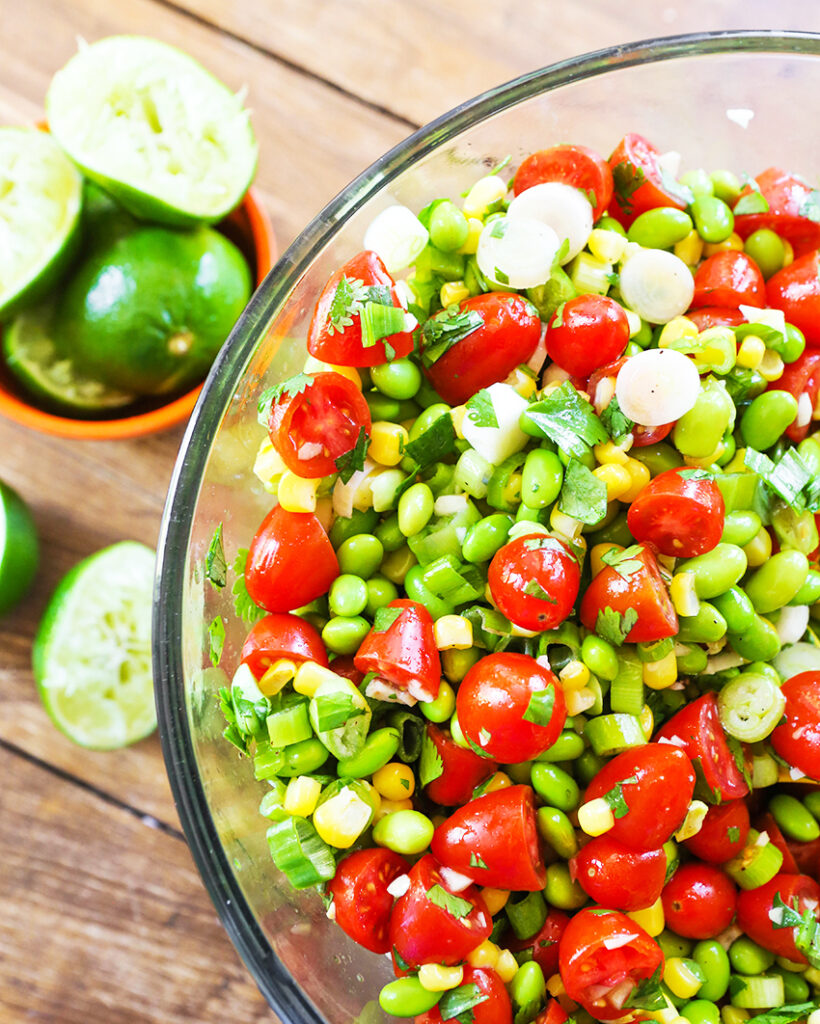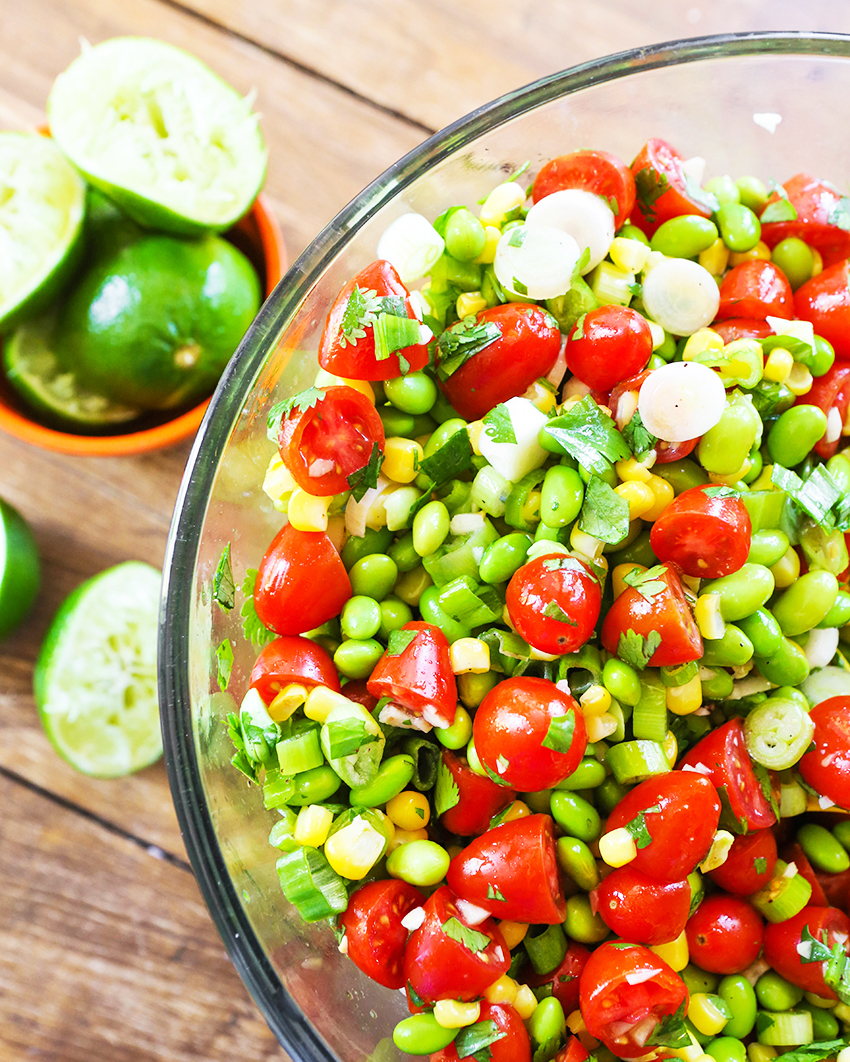 Edamame salad with corn and tomatoes is my favorite salad recipe of ALL TIME. This delicious dish is a crowd-pleaser, enjoyed any time of the year.
Raspberry Lemonade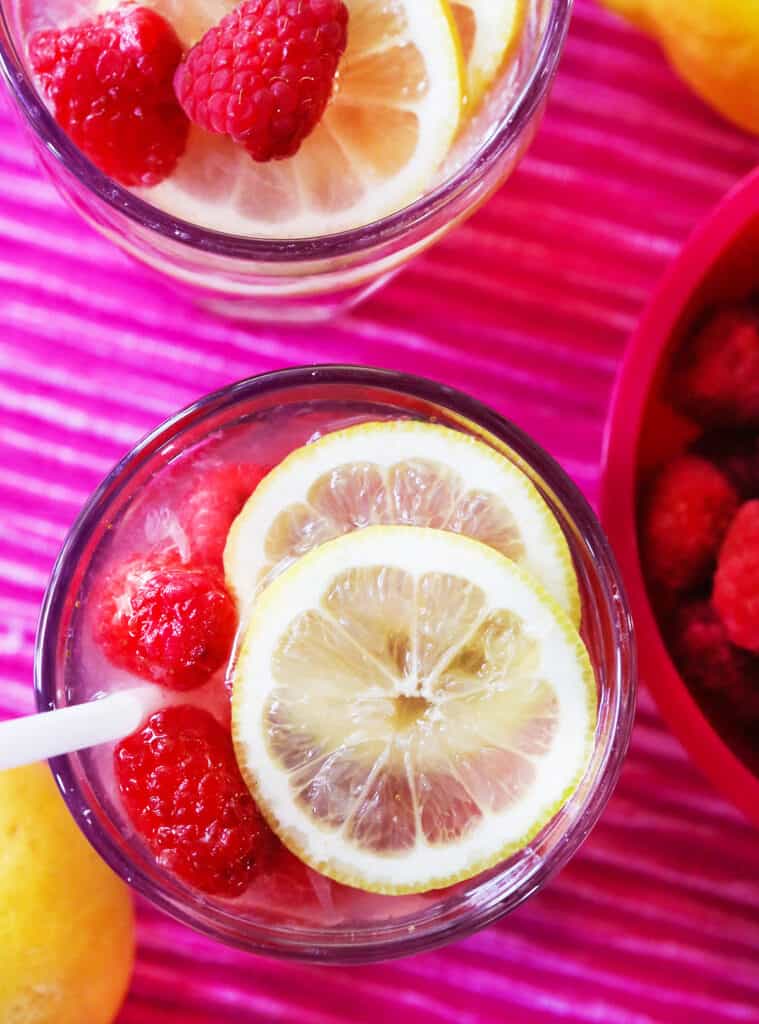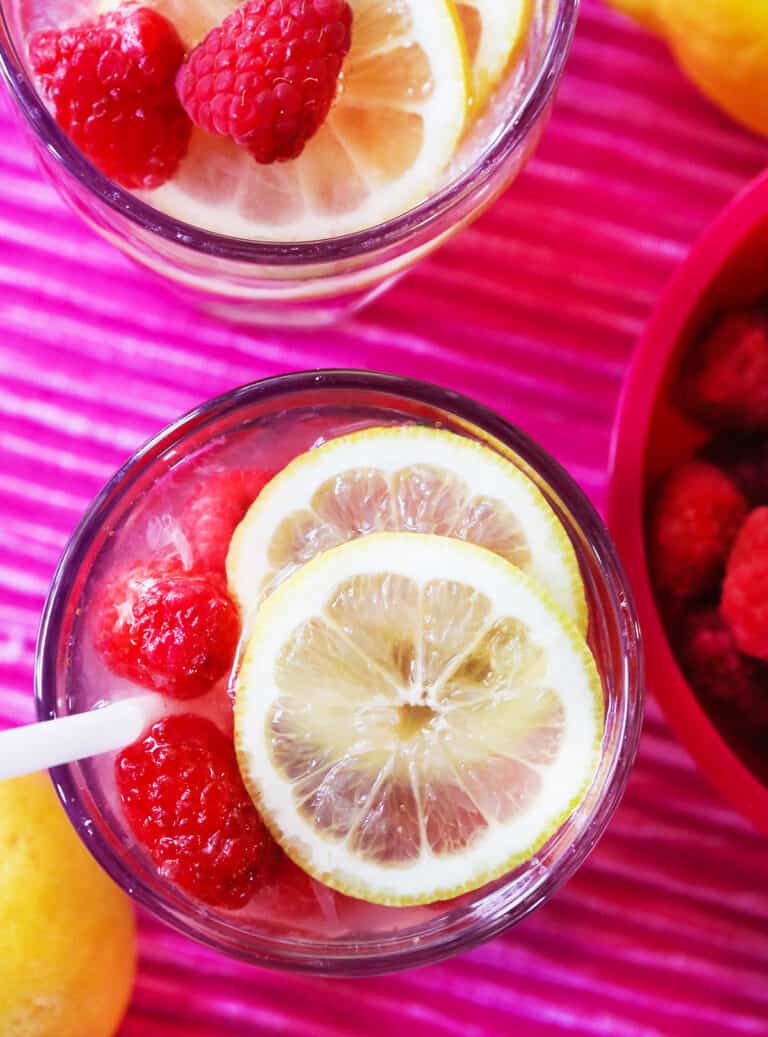 Only 4 ingredients required for this fruity, refreshing raspberry lemonade recipe! You won't be able to wait to get a glass in your hands fast enough. Also a huge kid-pleaser!
Southern Cheese Straws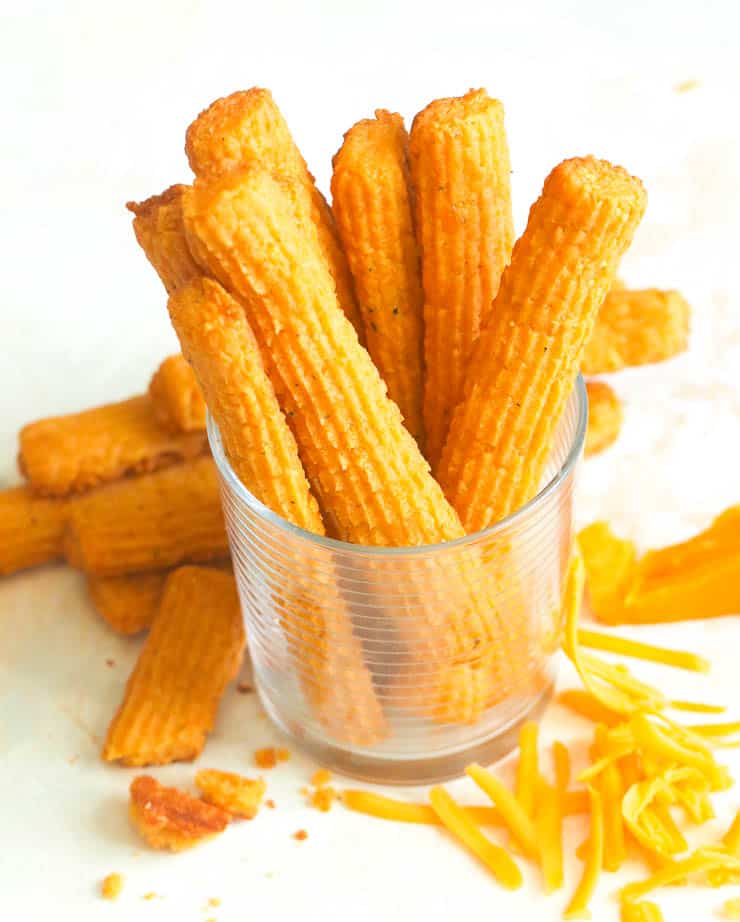 These light and crispy Southern CHEESE STRAWS (from Immaculate Bites) bring finger food to the next level! Cheesy, buttery, crunchy snacks that are simply irresistible! They're quick and easy to make so you can prepare dozens at a time. They also travel well so you can send it in a care package for family and friends to enjoy!
Zucchini Chips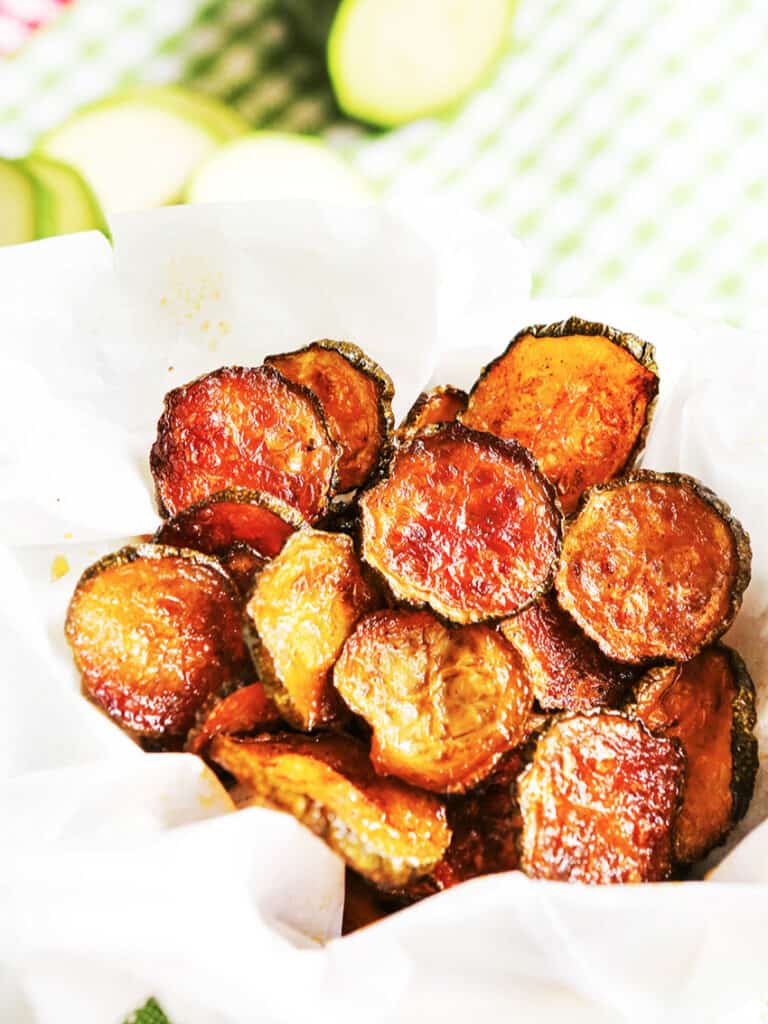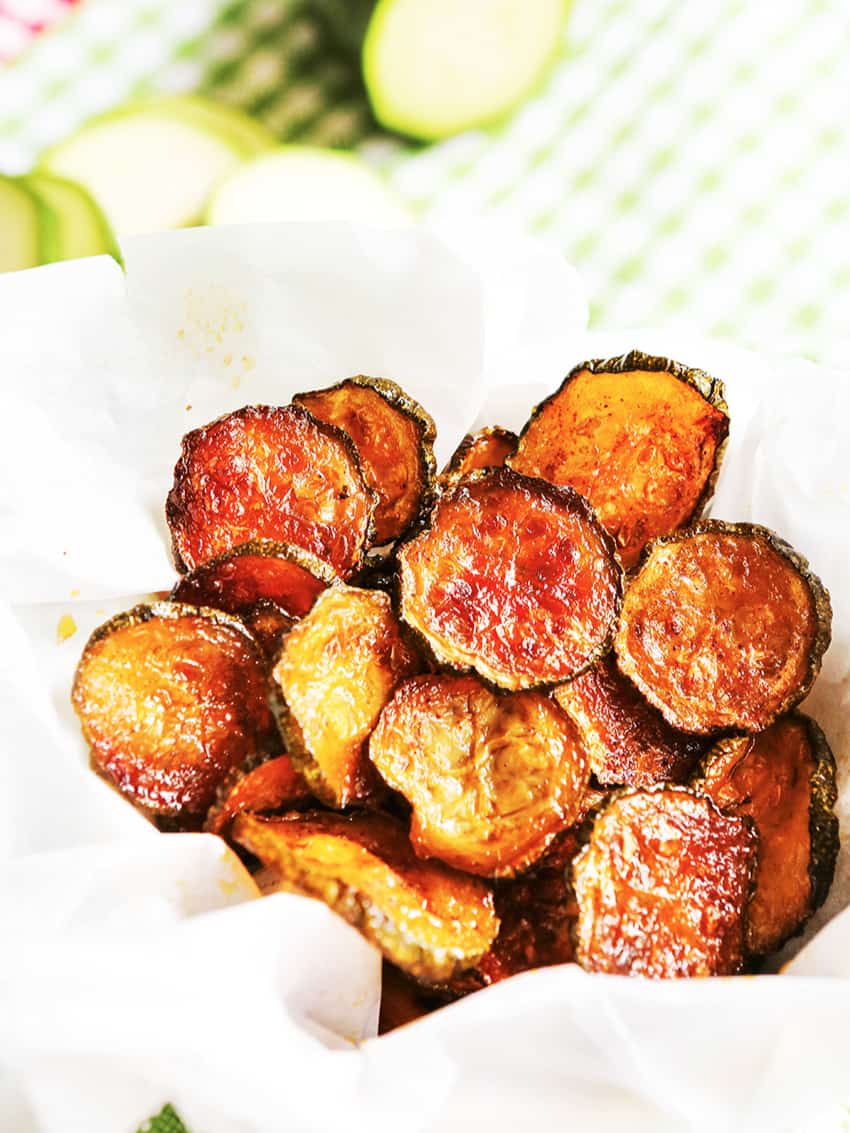 Zucchini Chips are the perfect snack made from a favorite garden vegetable! Free from preservatives, super easy to make and better than potato chips!
Air Fryer Frozen Steak Fries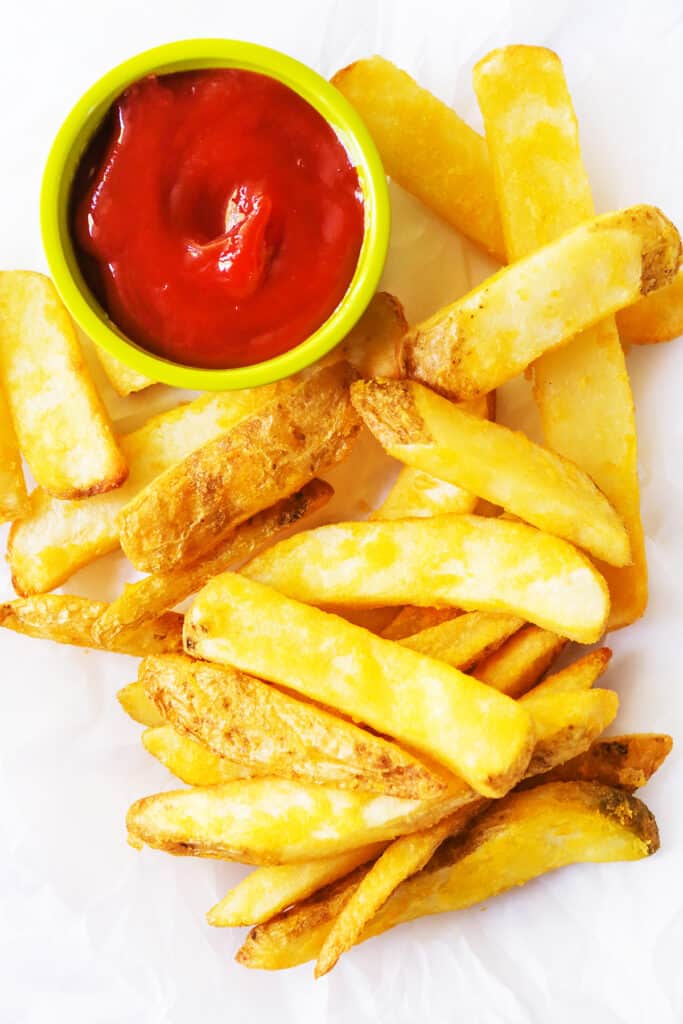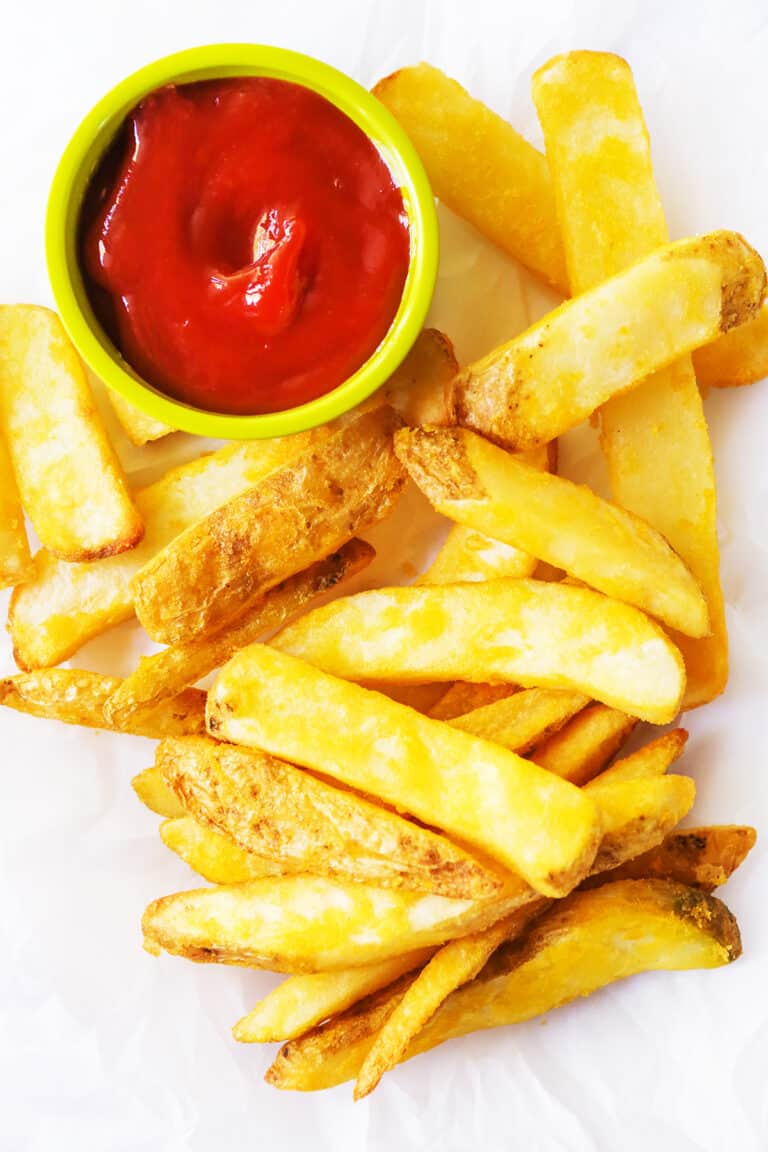 Learn how to make air fryer frozen steak fries perfectly in just a few minutes. Straight from the freezer to your air fryer, this is the easiest way to make this perfect finger food!
Veggie Rice Salad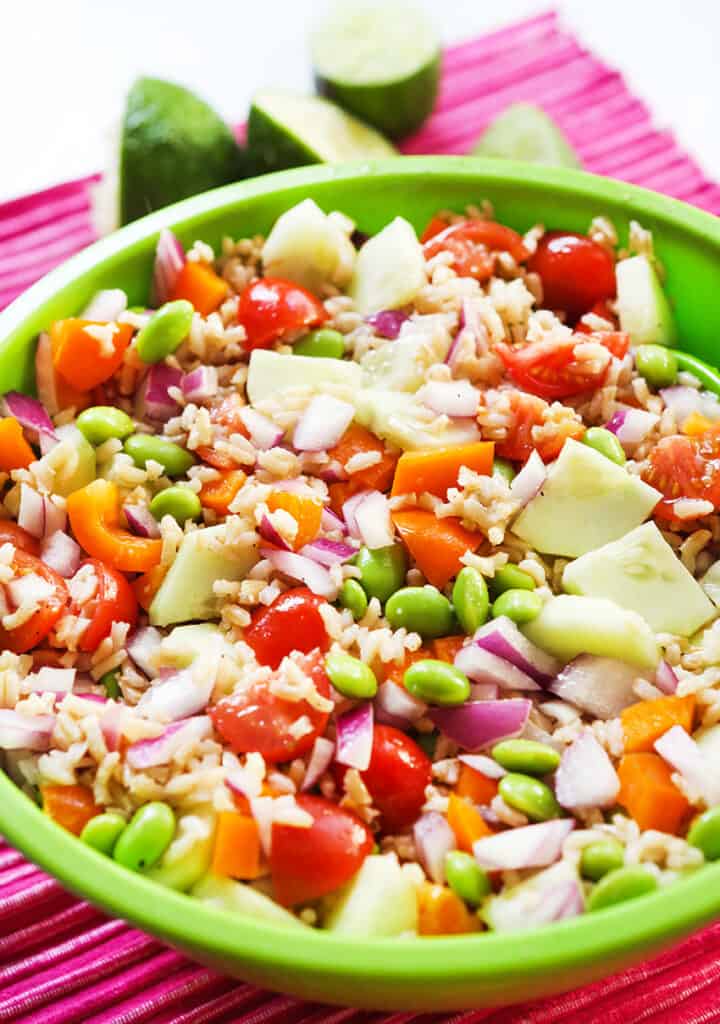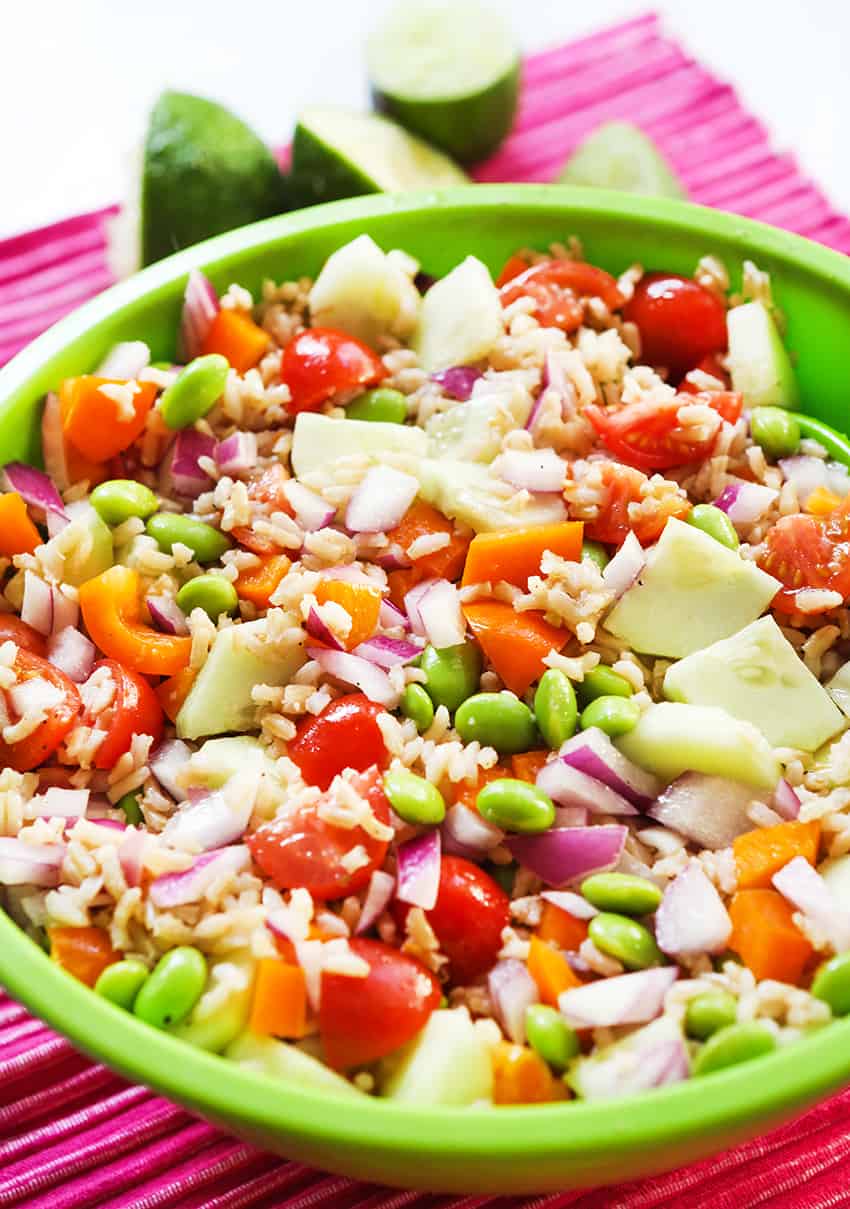 Vegetable Rice Salad is absolutely perfect for small or large gatherings. Great as lunch, a party food or a side to dinner. It is colorful and packed with delicious flavor and textures and perfect for any occasion, summer or otherwise!
Coleslaw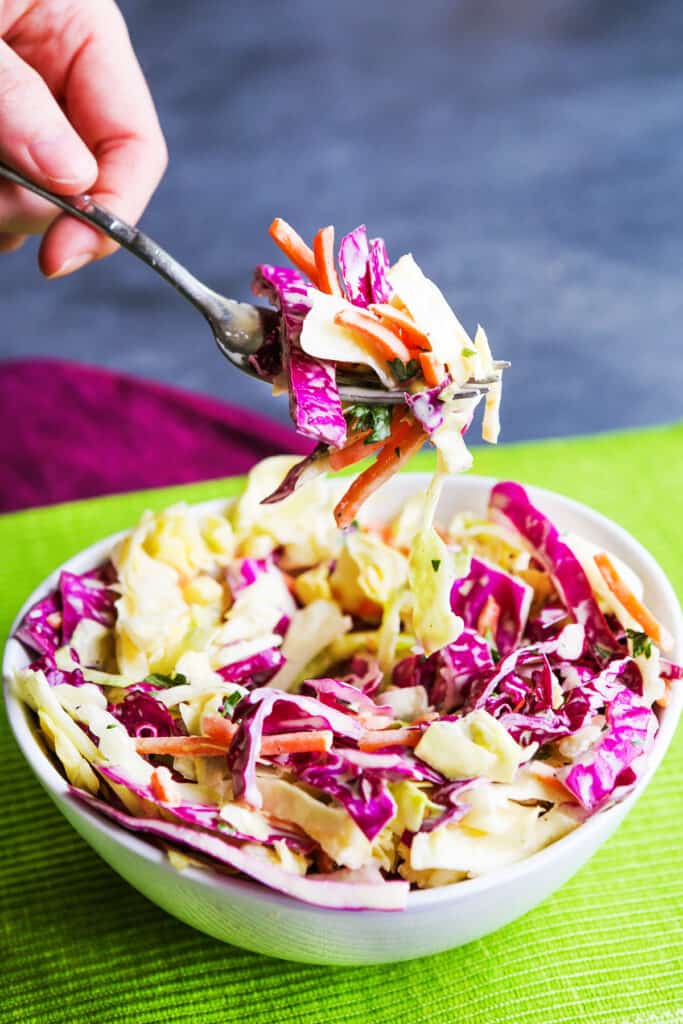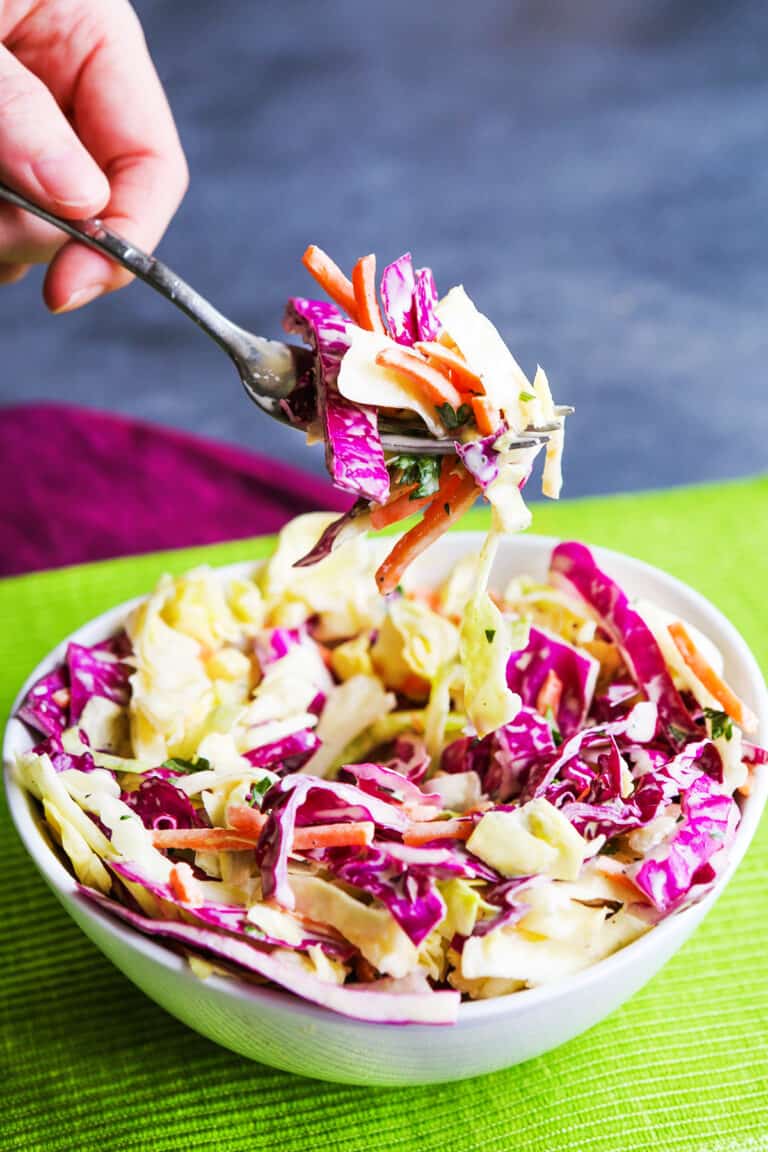 Throwing together a delicious coleslaw recipe should be easy and simple. This coleslaw with apple cider vinegar recipes contains shredded cabbage, creamy vinaigrette dressing and it is NOT loaded down with mayo! This will be your go-to slaw for a dinner side, picnic fare and fish tacos!
Asian Pasta Salad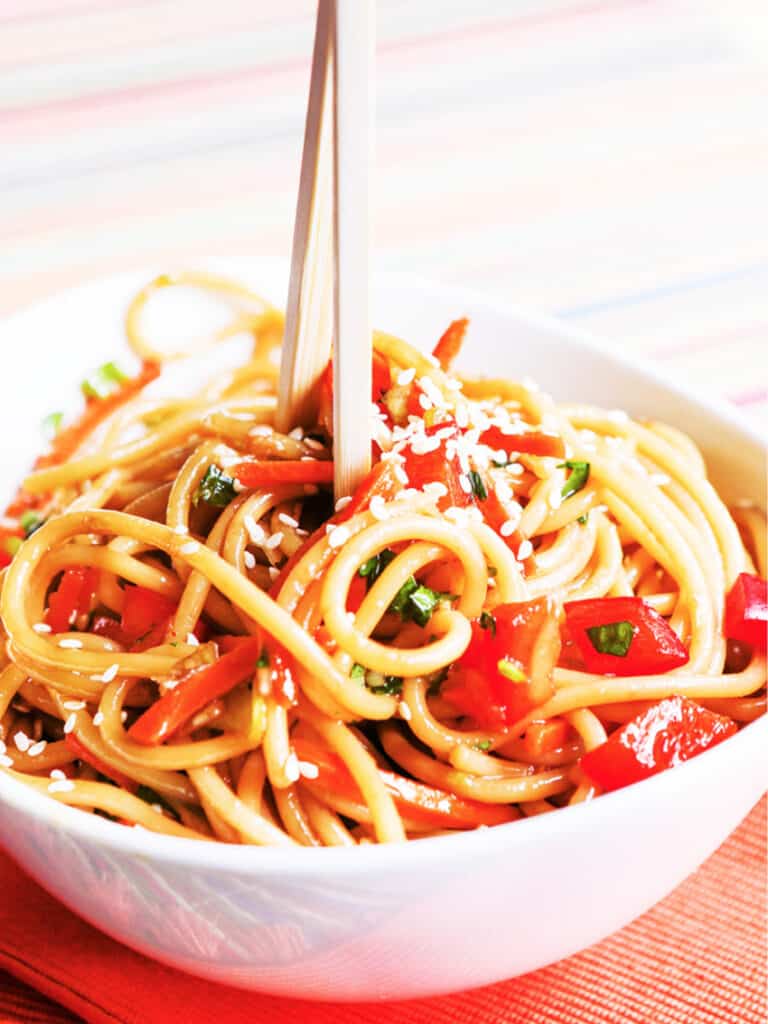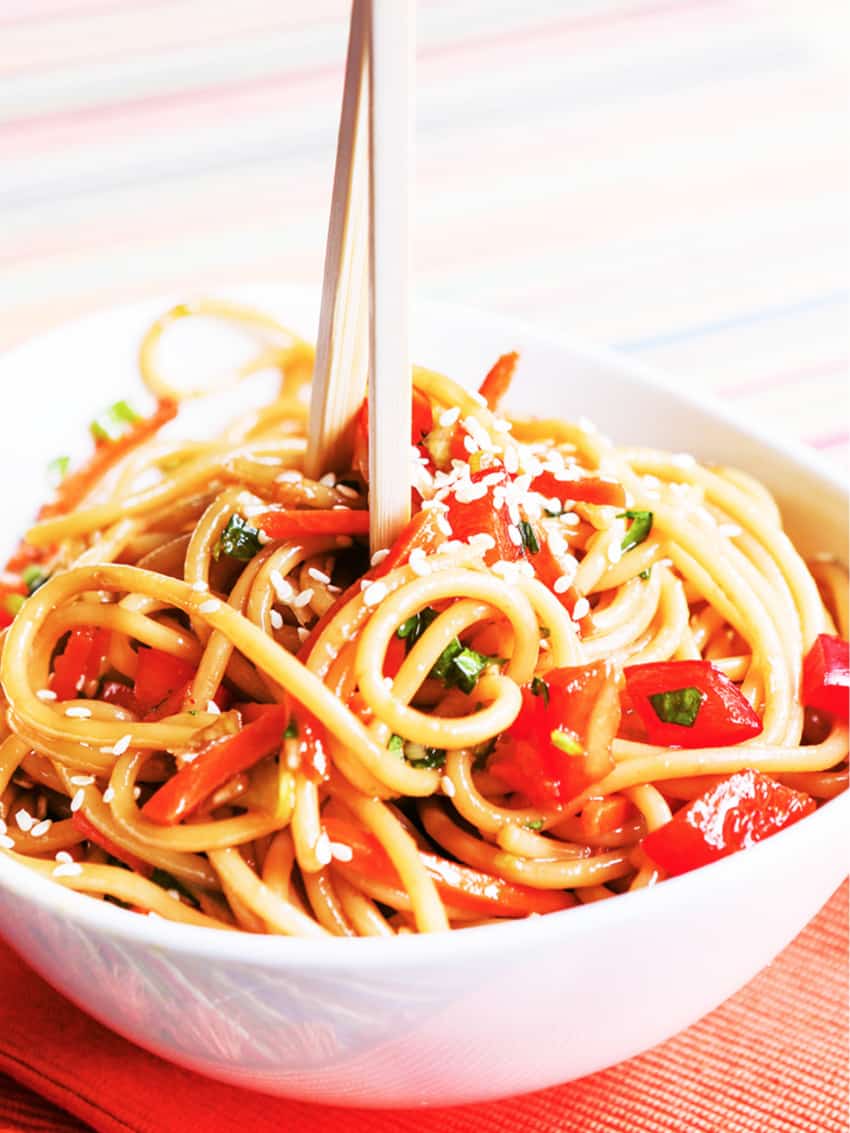 Spruce up your party with an Asian Pasta Salad! Packed with an irresistible sweet and salty flavor and full of colorful, crunchy vegetables.
Creamy Tortellini Soup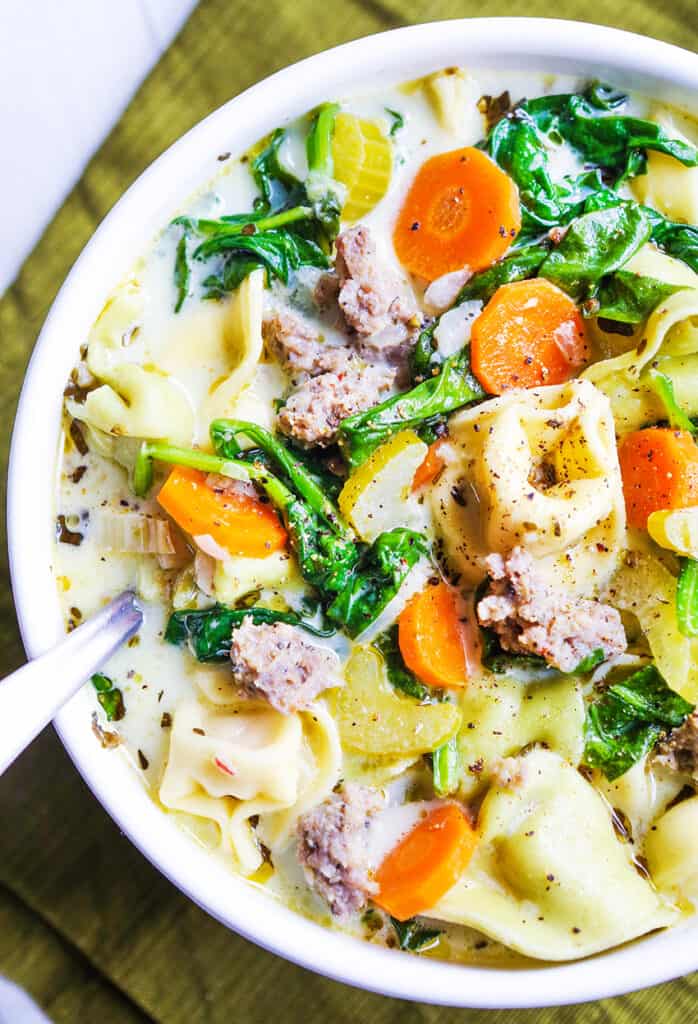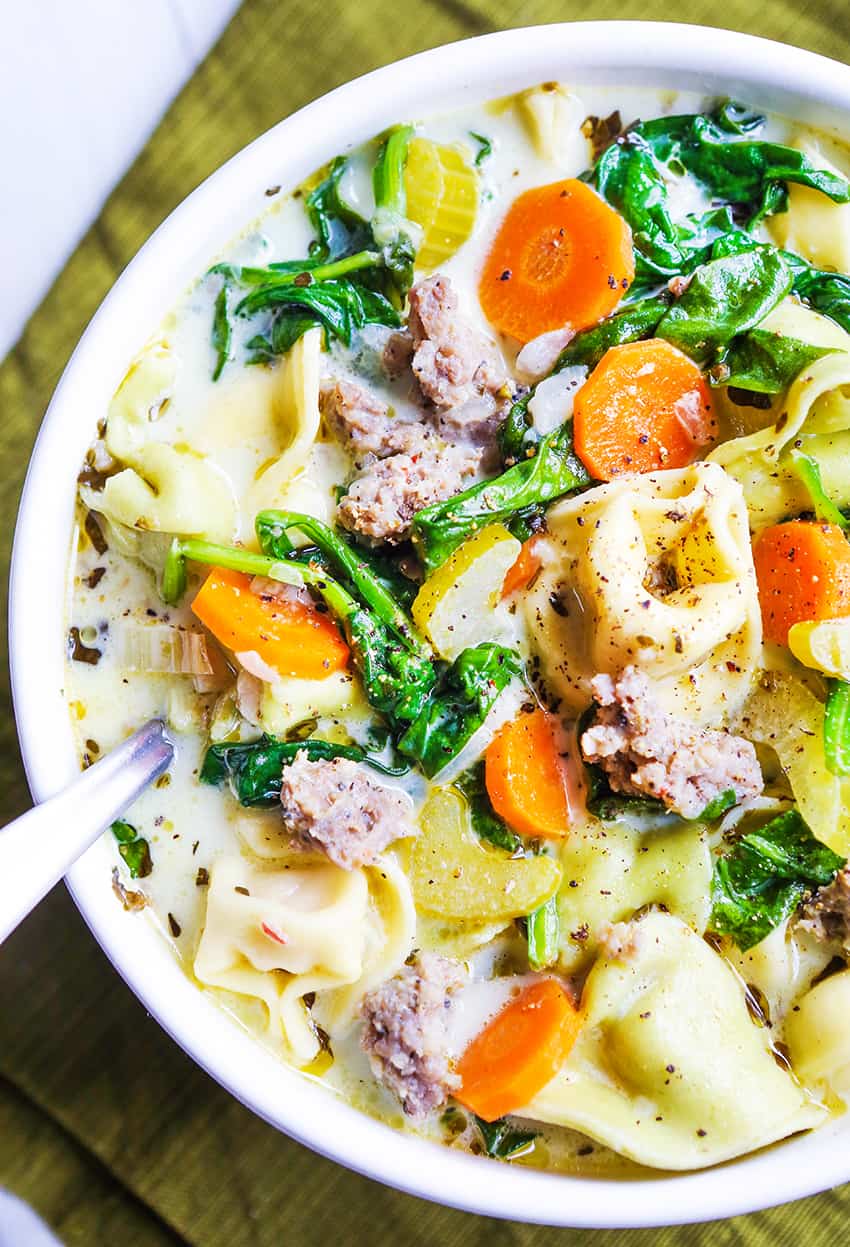 Make this Creamy Tortellini Soup in your slow cooker for a super easy, comforting meal with a creamy texture. Eliminate the sausage to make it vegetarian, if you so desire!