How long does meatloaf last in the fridge? If you have leftovers and you're not sure whether to throw, refrigerate or freeze, read on!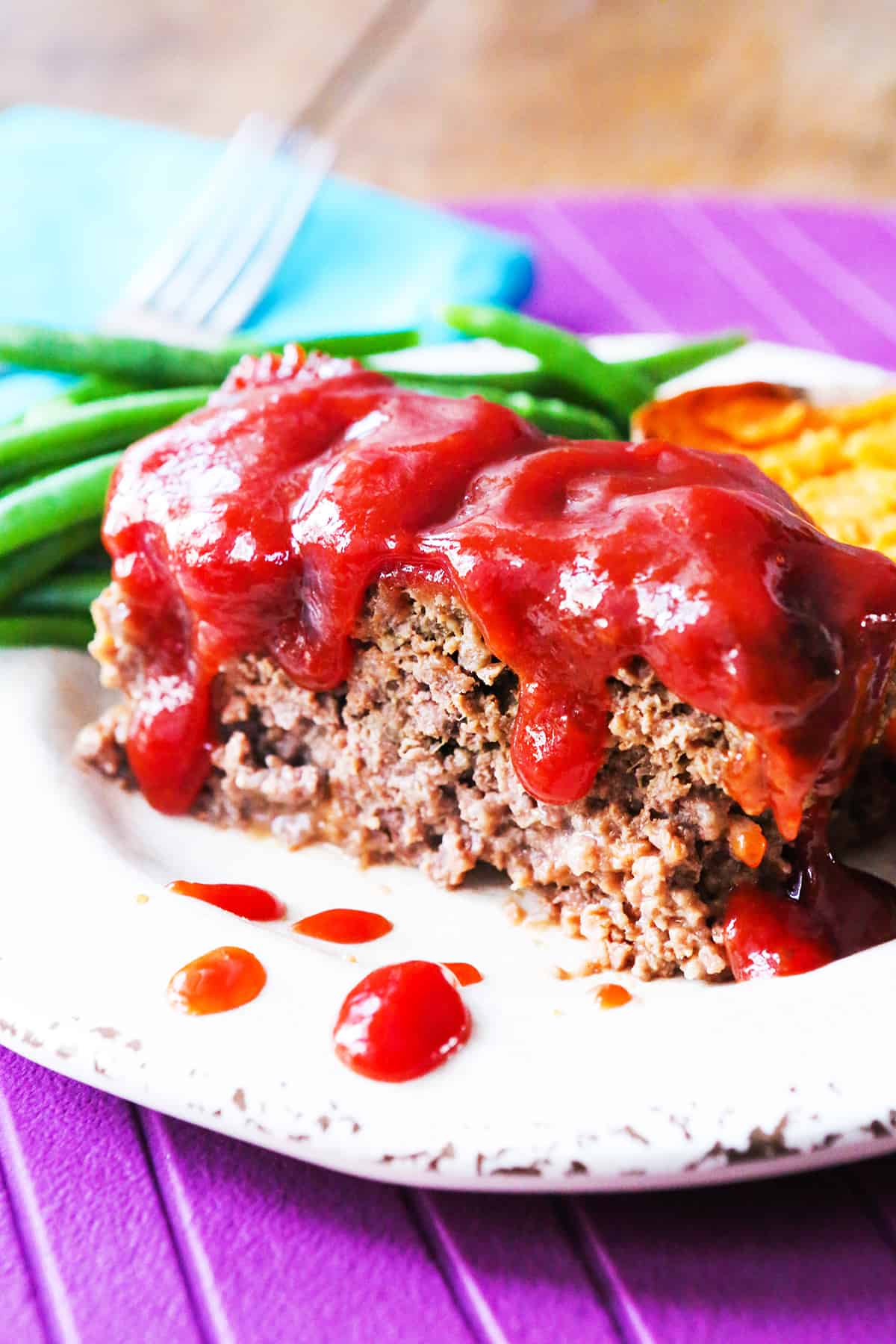 No bragging here, but meatloaf happens to be one of my food specialties. I can thank my mother for this. She made the most delicious recipe growing up and I was always in awe of how good it tasted and looked compared to others of its kind.
I have made many a meat loaf in my life for simple weeknight dinners and larger family gatherings, so I know this recipe inside and out. This is not the most glamorous topic on the planet, but it is valuable to know what to do with leftovers and how long they last.
If you came here with the question, "How long does meatloaf last in the refrigerator?" I have an answer for you! Read on for my best storage tips, as well as how to know when this classic main dish is no longer fresh.
Meatloaf Recipes
Substitute for Bread Crumbs in Meatloaf
Whether you are looking for a gluten-free replacement or you just don't have bread crumbs on hand, learn what to substitute for bread crumbs in meatloaf!
What To Serve With Meatloaf
This meal is such an American classic comfort food that the whole family will love. If you aren't sure which side dishes to serve alongside your dinner, we have put together a roundup of 51 delicious recipes that pair well with meatloaf!
How Long Does Meatloaf Last In The Fridge
When properly stored in an airtight container, meatloaf lasts up to four days in the fridge. Start checking for signs of spoilage at 3-4 days.
Extend the Shelf Life
Refrigerate it! Secure the lid on the airtight container or wrap tightly with heavy-duty aluminum foil or plastic wrap. Store food in the fridge at all times for best results.
Keep at the same temp! Moisture can collect inside the container when temperature change occurs. Keep the temp of the entire container as consistent as possible to make it last longer.
Go glass! Use a covered glass storage container instead of a plastic container for a longer shelf life.
Avoid cross contamination! Always be sure to use clean utensils when cutting off pieces of the loaf in order to avoid cross-contamination.
How To Tell If Meatloaf Is Bad
Homemade meals don't come with expiration dates, so there are a few things to keep in mind when determining whether or not your container of meat is edible. Here are a few ways to tell if you should eat it or throw it:
Smell test. Stick your nose inside the container and give it a good smell. Fresh meatloaf has an inviting scent. Bad meatloaf has an unpleasant aroma. This is the easiest way to determine if things have gone south.
Note appearance. If the color of the meat seems unusual or if it appears pale, these are signs that it should be tossed. With signs of spoilage such as mold comes a risk of food poisoning, so toss immediately.
Taste test. If steps one and two have passed the test, grab a fork and give it a taste. You already know its familiar taste, so use common sense to determine if the taste is off. If you detect an unusual flavor, it is a good idea to toss it in the garbage!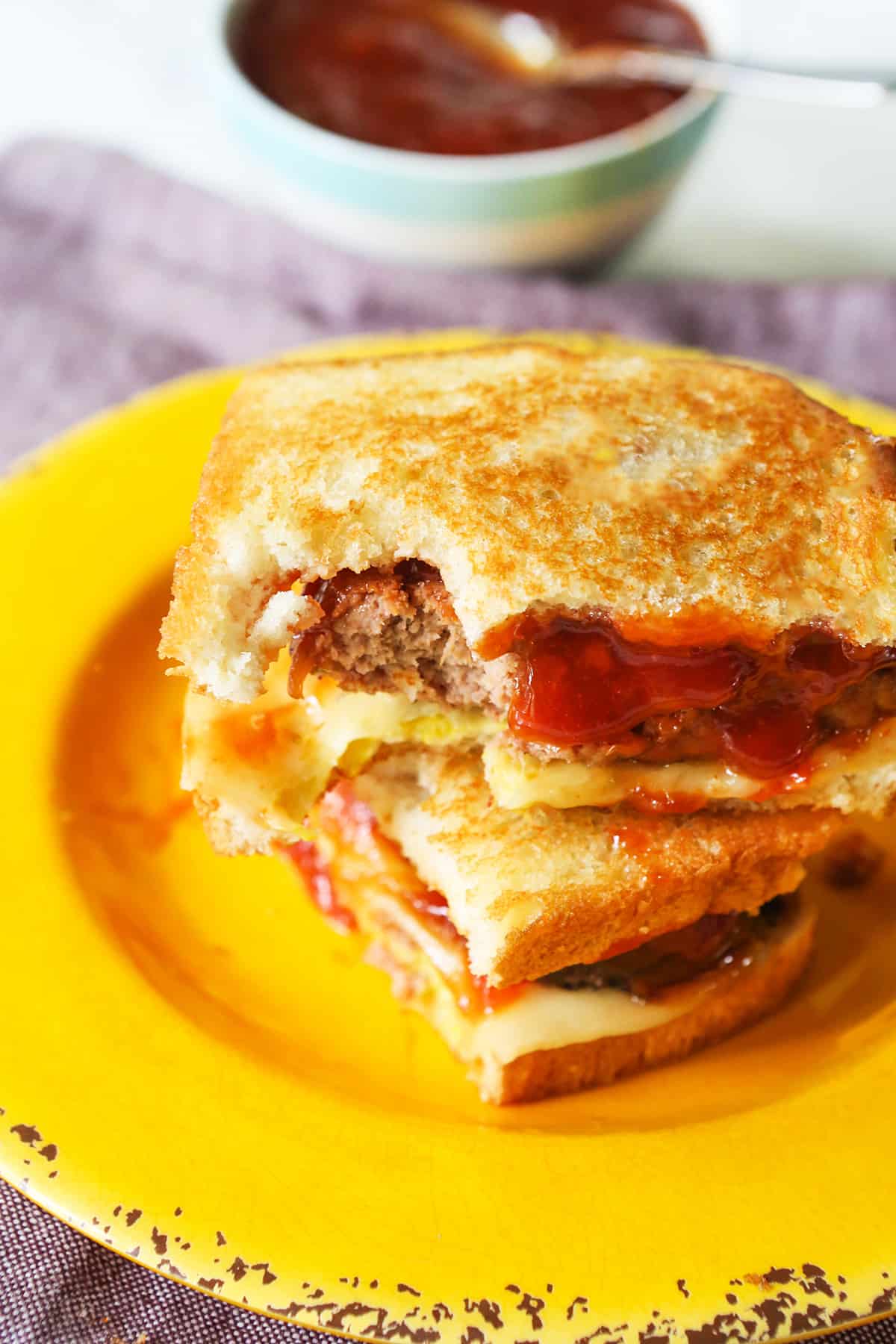 What To Do With Meatloaf Leftovers
Use it as a meat for tacos.
Add to a batch of chili, yum!
Crumble it up and throw into spaghetti sauce to create leftover meatloaf spaghetti.
Break into pieces and add it to your next batch of nachos.
Build a few meatball subs, substituting meatballs for chunks of meatloaf.
How Long Can You Freeze Cooked Meatloaf
You can freeze cooked or uncooked meatloaf for up to 6 months. Store in airtight containers or in heavy-duty freezer bags to avoid freezer burn.
It may be frozen both unbaked and after it has been baked. When freezing after baking, you can freeze either the whole meatloaf or after it has been sliced.
Best Way To Reheat Meatloaf
Thaw frozen meatloaf to room temperature first. If it has been refrigerated, allow it to sit at room temp for 15 minutes.
Place it in a shallow baking dish and cover with foil. Bake at 250 degrees fahrenheit oven for 20 minutes, or until warmed through. Cooking time may vary depending on the size of the loaf.
It can also be reheated in a microwave safe dish in one-minute intervals until heated through.
Why Does My Meatloaf Fall Apart
Letting it sit for at least 15 minutes after pulling it out of the oven is the perfect way to keep your meal intact. The egg and crackers will work their magic and hold the meatloaf together, but it may fall apart if you slice too soon.
What Should Meatloaf Internal Temp Be
A great way to ensure your meatloaf is fully cooked is to stick a meat thermometer into the center. You will want to achieve an internal temperature of 160 degrees F.
What Meat Is Best For Meatloaf
Meatloaf turns out great when any variety of ground meat is used. Keep in mind that the fattier the meat (red meat such as ground beef or sausage), the more grease will hang out in the bottom of the pan. Leaner meats such as ground turkey or even venison still produce a delicious end result!