BLTs are such an easy lunch or dinner option. Read on for 25 delicious ideas about what to serve with BLTs to create a complete meal!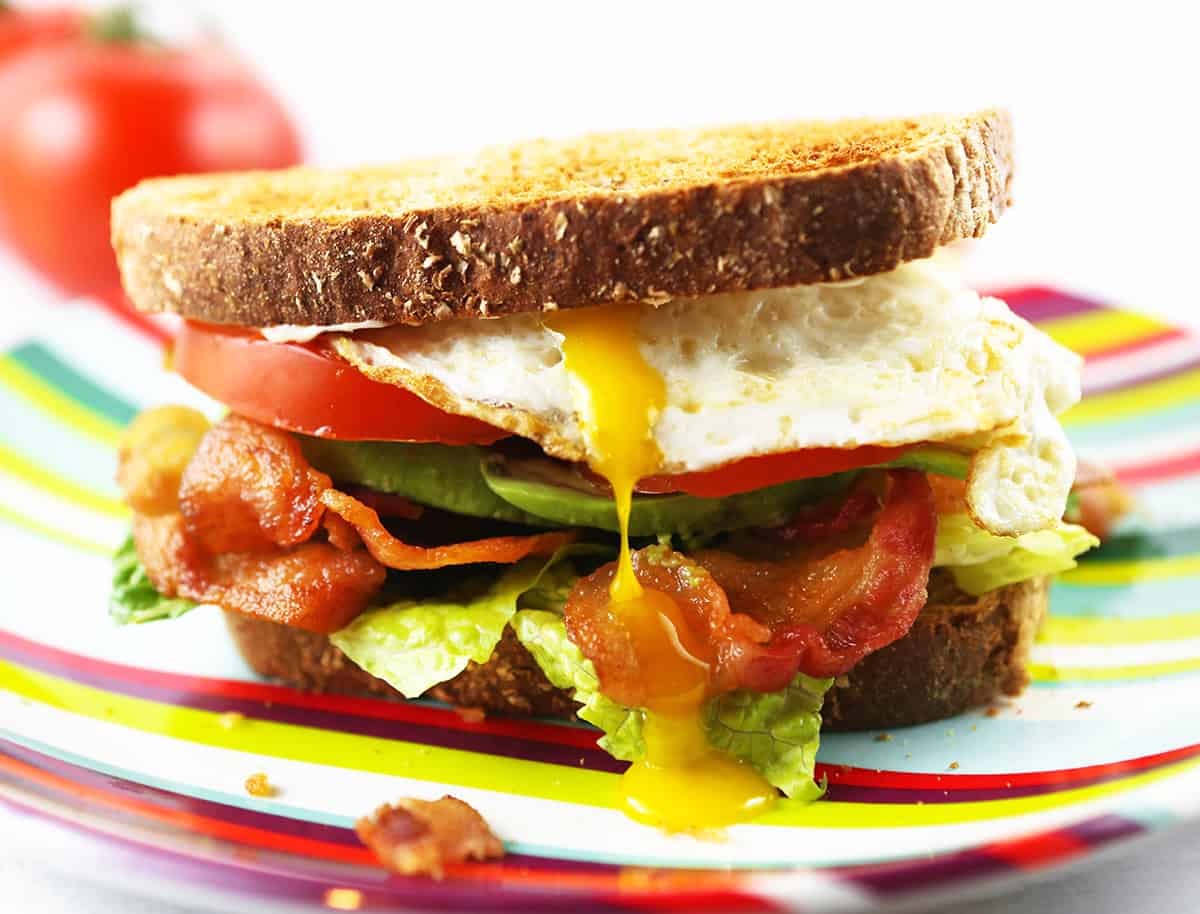 Were BLT sandwiches a part of your dinner rotation growing up? And are they now? They are such delicious little sandwiches and they require such little effort. I was always delighted to learn that this was our dinner when I was a kid.
And today, I could literally eat them every night. There is something so yummy about the bacon, lettuce and tomato combo. Add a little mayo and a sprinkling of seasoned salt?! Mmm, perfection.
Maybe you are serving BLTs for dinner tonight and you have no idea what food could possibly be served alongside them. If this is you, we've got your back. Read on for 25 perfect ideas about what to serve with BLTs tonight!
FAQ About BLTs
What is a BLT sandwich?
BLT stands for Bacon Lettuce and Tomato sandwich. These three ingredients are typically sandwiched between two slices of bread with condiments included, such as mayonnaise or mustard.
Are BLTs healthy?
Because of the fat content in the bacon, BLT sandwiches are not necessarily considered to be a healthy sandwich. To make it a healthier meal, replace the bacon with turkey bacon or something more lean.
Should a BLT be toasted?
Bread that is used to create BLTs is typically toasted in order create a sturdy "casing" for the ingredients inside, but it does not need to be.
How To Make A BLT
BLT sandwiches are super easy to make, requiring just a few ingredients and a few minutes of your time. Lightly toast two slices of white bread and spread a thin layer of mayo onto one side of each slice of toast.
Sandwich a few slices of cooked crispy bacon between the bread, along with crisp iceberg lettuce and a few ripe tomato slices.
Best Bread for A BLT
White or wheat sandwich bread is standard BLT bread for a reason. With that said, any type of bread can be used to form this sandwich including sourdough bread.
Create a gluten free meal by using gluten-free bread.
Best Bacon for A BLT
Thick-cut bacon cooked to golden brown perfection is best for BLTs. Blot with paper towels before stacking to eliminate as much grease as possible. Use a few slices of bacon per sandwich and cut them up into bite-sized pieces if desired.
Best Lettuce for A BLT
Crisp lettuce with big leaves such as iceberg, butter or romaine lettuce work best for this sandwich.
Best Tomato for A BLT
Red beefsteak tomatoes are the perfect tomatoes for sandwiches because they remain intact when sliced, they are flavorful and juicy tomatoes, as well. Other varieties work well inside a BLT, such as heirloom and Roma tomatoes.
The variety isn't as important as the size. Medium to large ripe tomatoes work best!
BLT Variations
The best BLT sandwich (in my opinion) is topped with a fried egg and avocado slices.
Add alfalfa sprouts for a yummy crunch and next level flavor.
Fresh or caramelized onions such as yellow, white or red onions add a nice touch.
Spread cream cheese on one or both pieces of bread for a sweet touch that will taste great with the salty bacon!
Change up the type of mayo you use. Replace regular with a flavored variety or with seasoned sour cream.
Add mustard, chipotle sauce, horseradish or even bbq sauce for a twist.
Including your favorite cheese such as American cheese, mozzarella or cheddar adds a nice touch.
Guacamole is the perfect delicious topping.
If you're a meat lover, add more meat! Extra bacon or a slice of turkey or ham will beef it up nicely!
Transform this classic sandwich into a BLT pasta salad! Toss the filling ingredients in a bowl along with a light creamy dressing, black pepper and lemon zest or lemon juice.
Different types of lettuce such as kale, butter lettuce or a spring mix can change up the taste.
A drizzle of olive oil and/or red wine vinegar will add extra flavor.
Add spice by including hot sauce, sriracha sauce or a light sprinkling of cayenne pepper.
What To Serve With BLTs – Delicious Side Dishes
Fruit – Serve alongside any type of fresh fruit or a fruit salad.
Salad – A leafy green salad, chopped salad or potato salad are all perfect pairings.
Potatoes – Homemade French fries, sweet potatoes, baked potatoes or potato chips are an easy yet delish side for this meal.
Vegetables – A serving of roasted vegetables (carrots, green beans, broccoli, etc), pickles, grilled corn or corn on the cob are great sides for this savory sammy.
Pasta – Mac and cheese and pasta salad both taste really good as a side dish.
Soup – Sandwiches and soups are the best pair. Consider broccoli cheddar, roasted tomato, mushroom or tortilla soup.
Fruit Salad with a Twist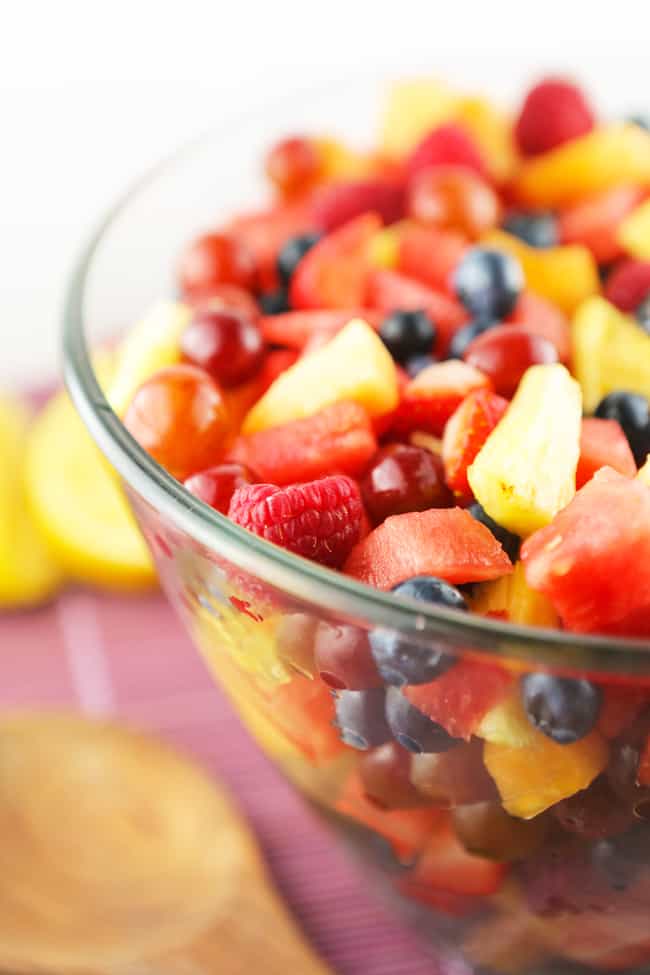 Put a delicious spin on your next summer gathering by learning how to make Fruit Salad step by step with a super-secret and unexpected ingredient. Simply mix together your favorite fresh summer fruits to enjoy a naturally sweet salad. This salad is a hit at parties!
Healthy Fruit Dip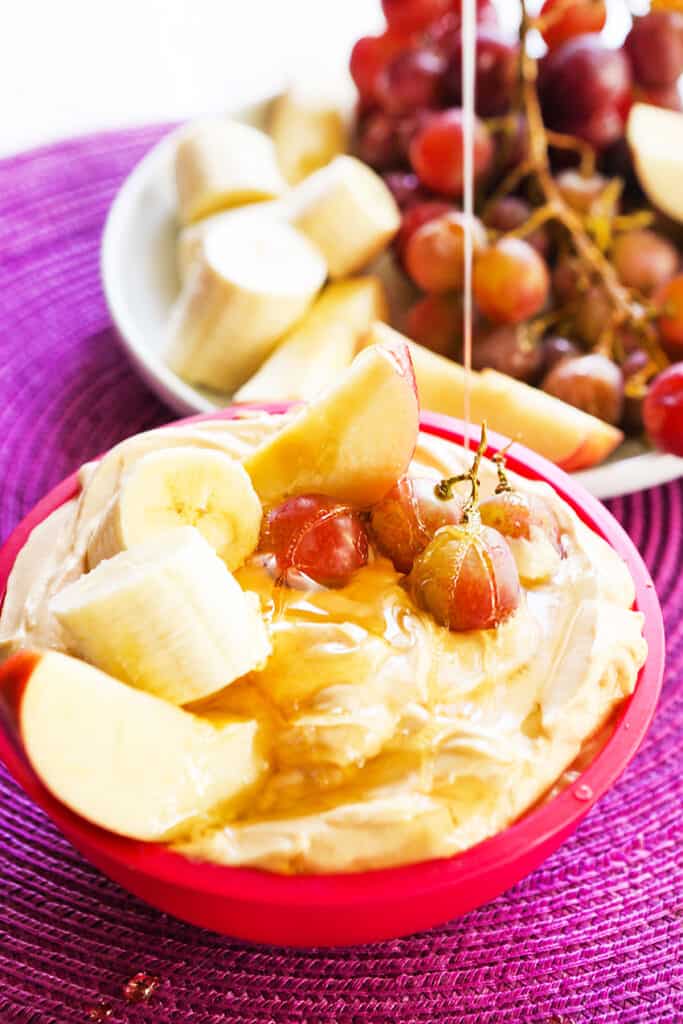 Only 3 ingredients are required to make a super easy and delicious fruit dip! Healthy and yummy, there couldn't be an easier or quicker snack to throw together for the kiddos today.
Caprese Pasta Salad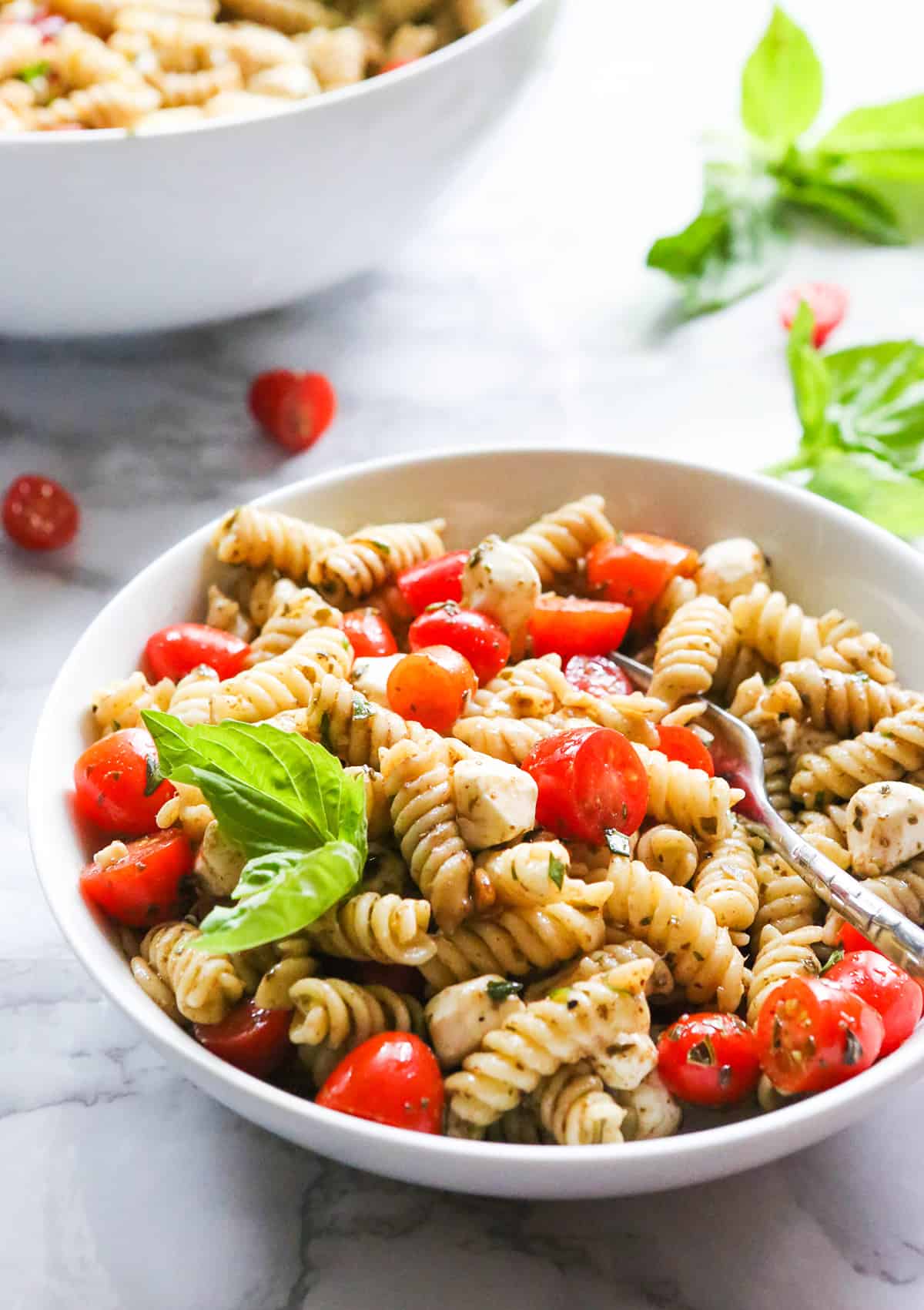 This is a great Caprese Salad recipe and it is is a huge hit at parties! Serve this delicious dish as a side, salad or appetizer. The combination of Mozzarella cheese, tomatoes and basil is absolute perfection!
Corn on the Cob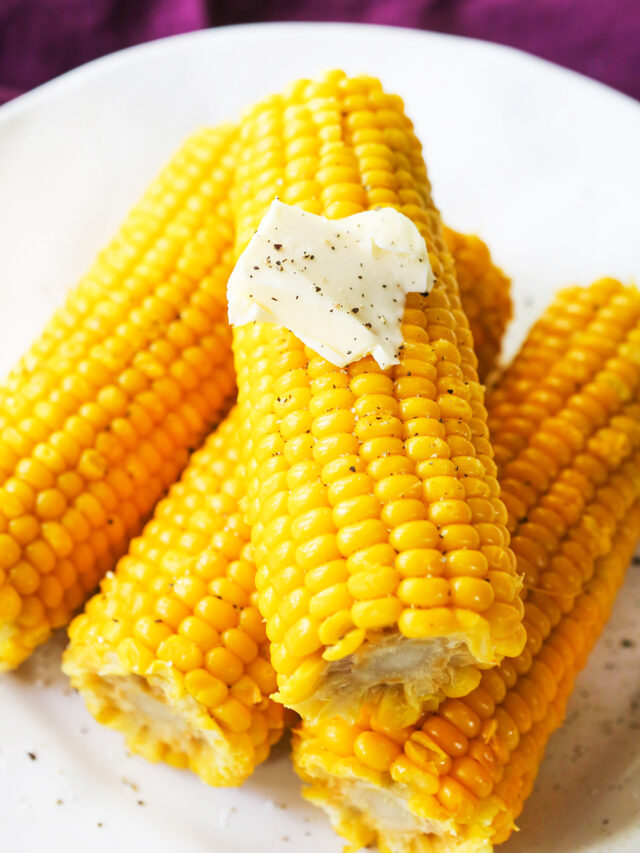 Do you have corn on the cob sitting in your freezer and want to cook it quickly? Read on for tips about how to cook frozen corn on the cob quickly, easily and with no fuss!
Crockpot Mac and Cheese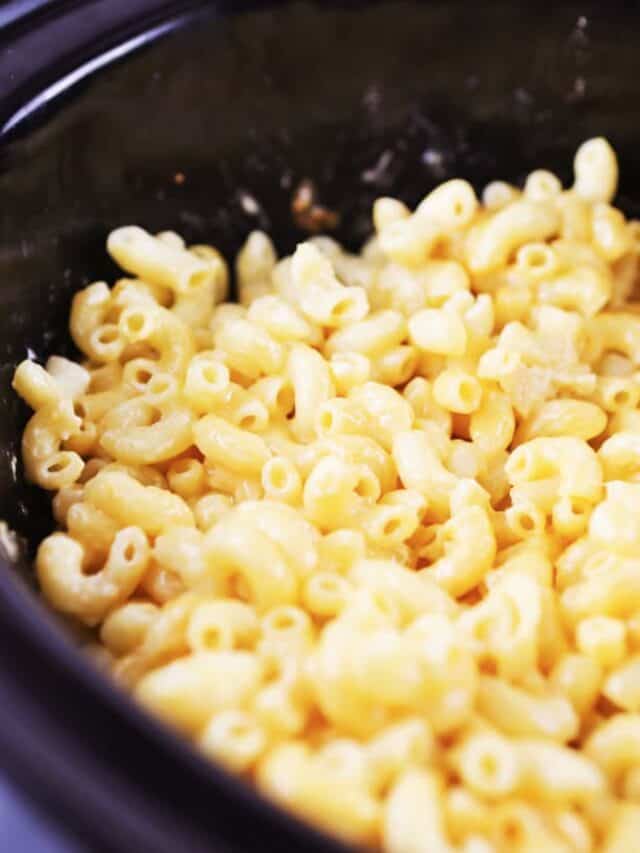 This crock pot macaroni and cheese recipe is cheesy and delicious, with such a creamy texture. This comfort food comes together quickly and easily. It is a great dish for a holiday meal or for a busy week night. It'll get devoured by adults and kids alike!
Chipotle Sauce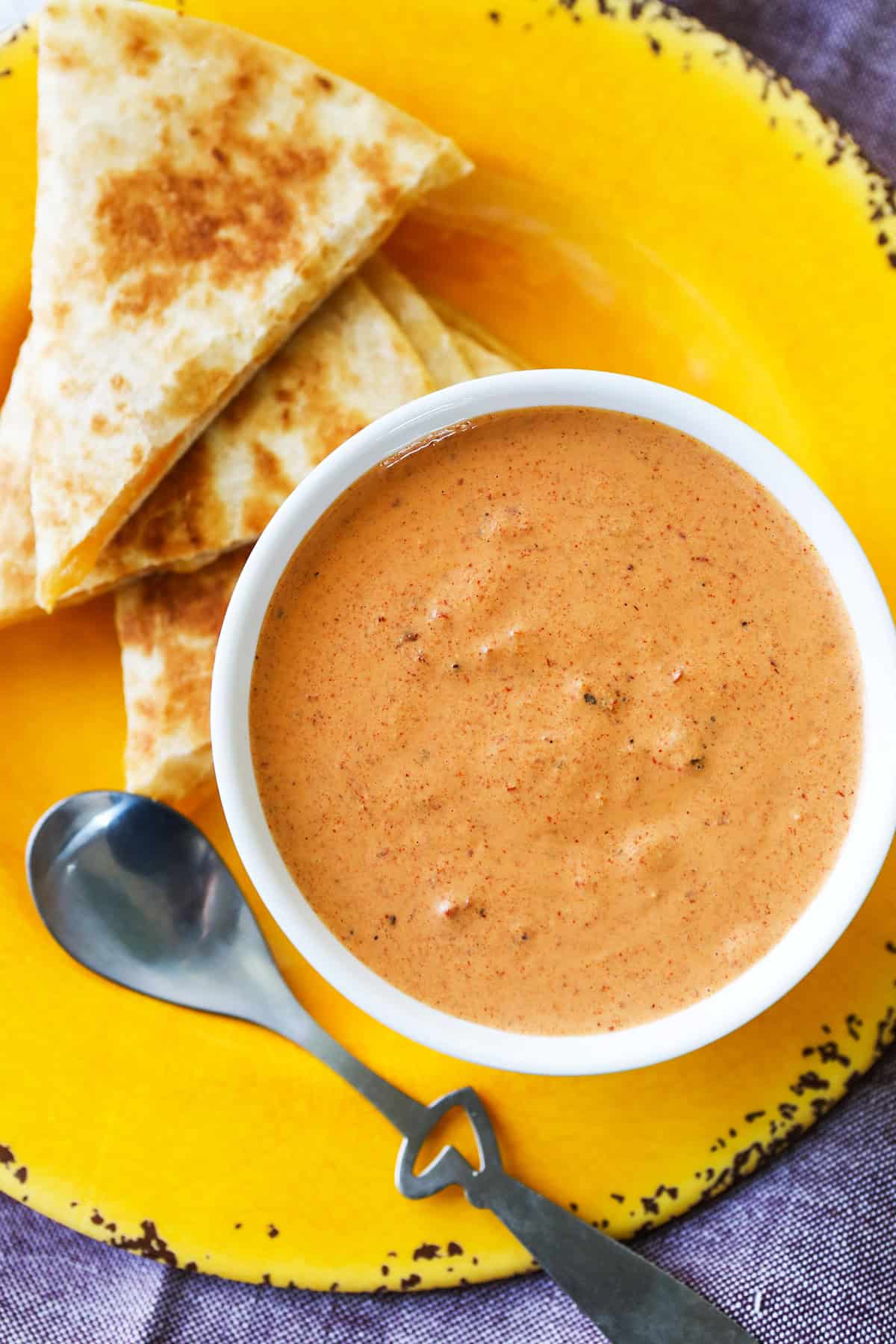 This copycat Subway chipotle sauce recipe can be made right in your own kitchen with a few simple ingredients and in just 5 minutes. Don't limit it to just sandwiches, either. This stuff tastes great on just about anything!
Mushroom Soup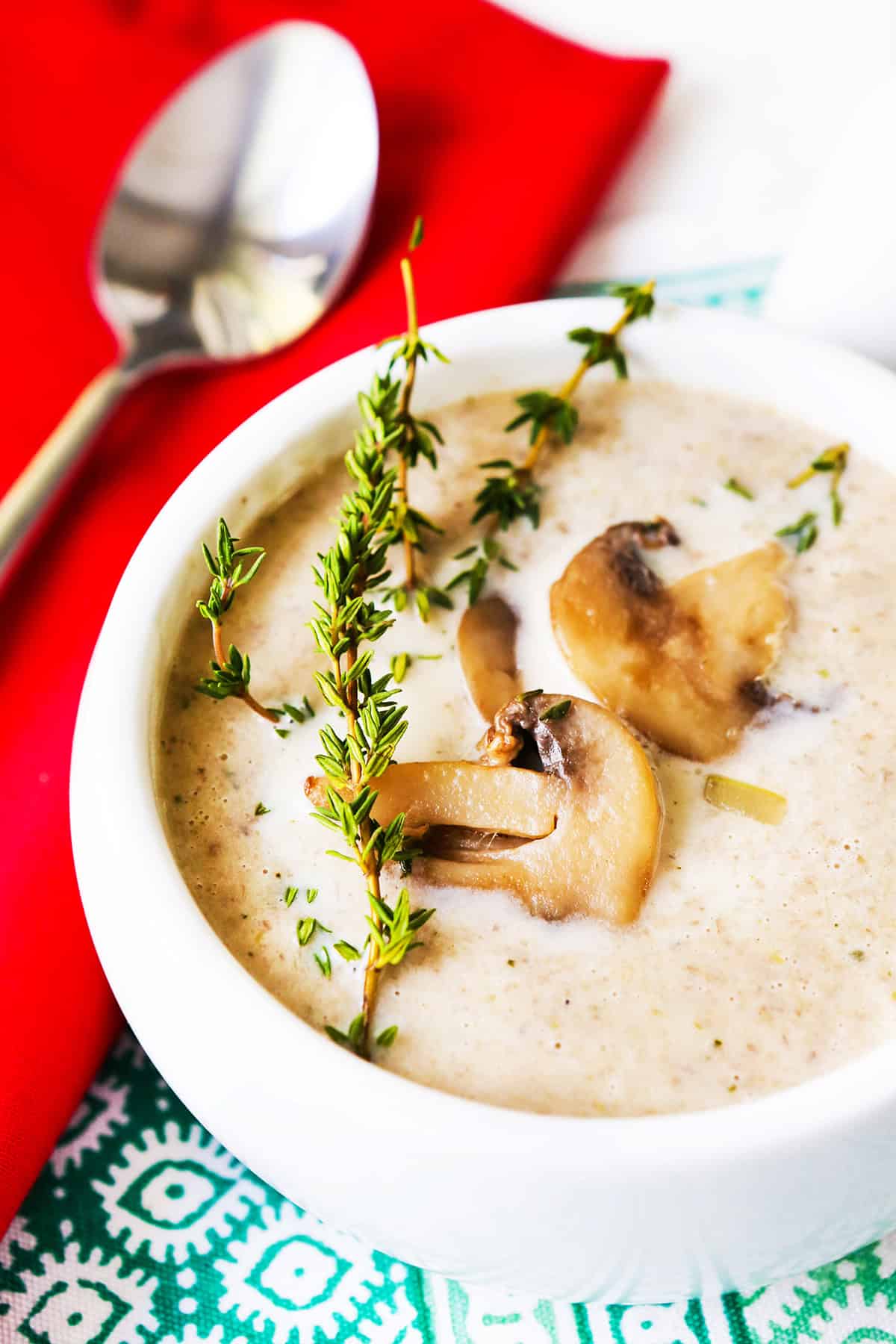 This creamy mushroom soup recipe is packed with delicious shrooms and a ton of flavor. A super affordable meal to make, this will fill everyone up! Dunk bread sticks or garlic bread into it or serve with a delicious side salad for a complete hearty meal.
Deli Macaroni Salad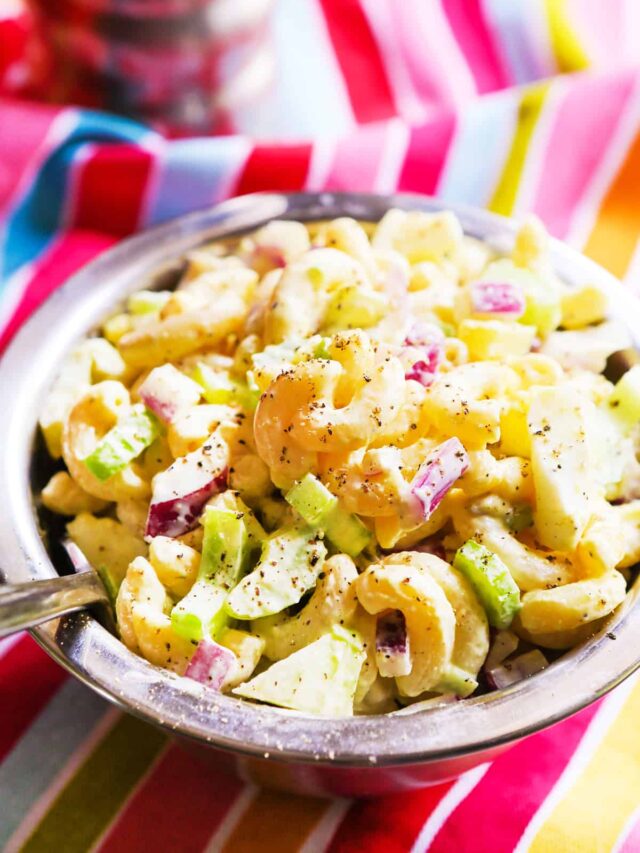 Nothing screams potluck more than this creamy pasta salad! This is one of the best side dishes to make for any gathering or meal.
Roasted Tomato Soup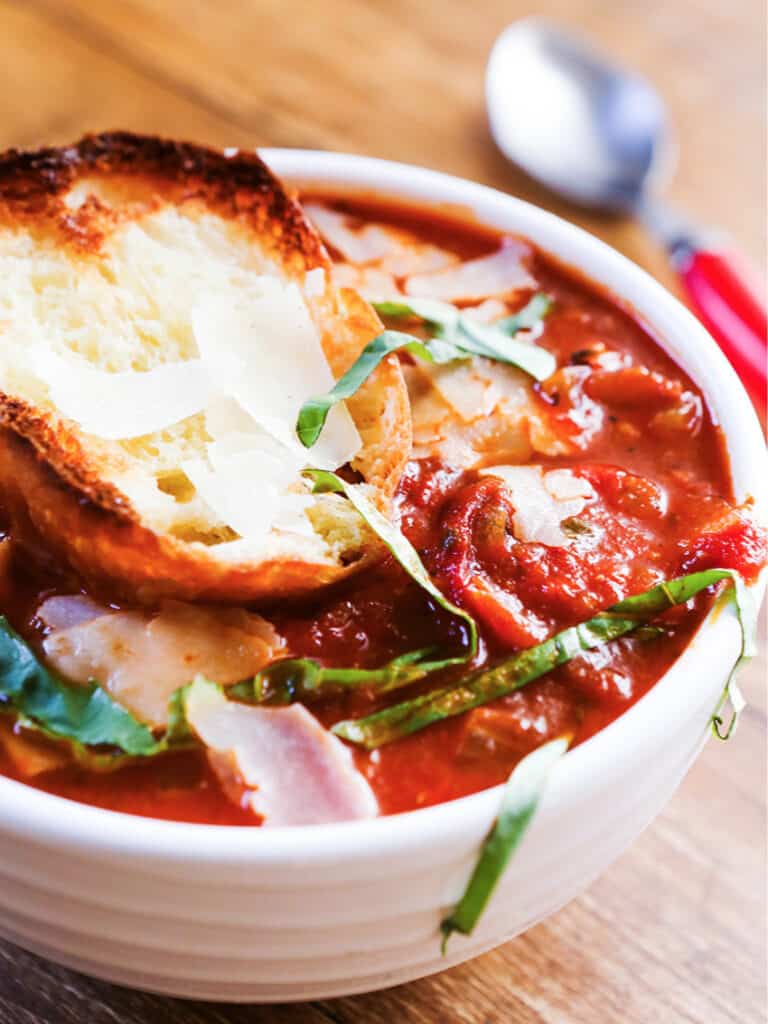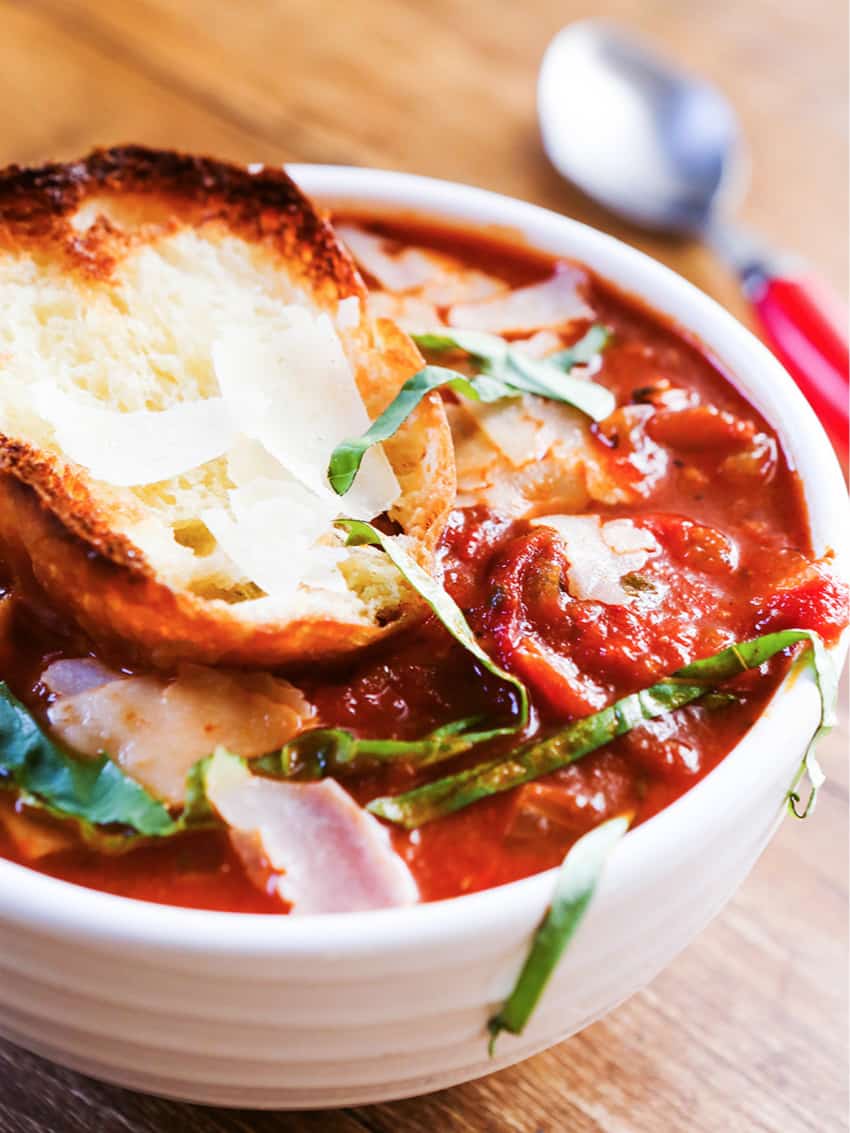 This Roasted Tomato Soup is bold, flavorful and comforting. You will never want to make another tomato soup again! Great for entertaining or family dinner.
Deviled Eggs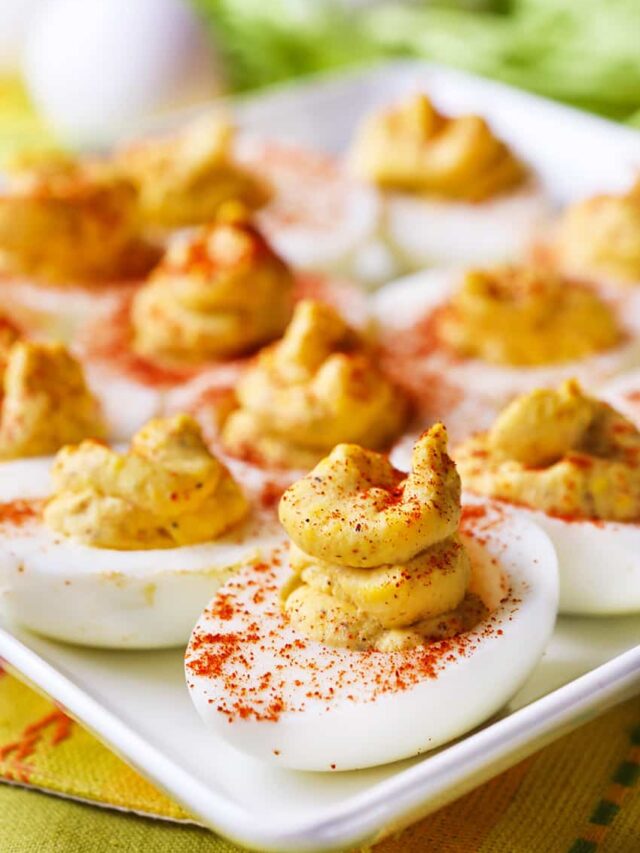 This recipe details the best deviled eggs ever. An American classic known for their appearances at summer potlucks and Easter dinner!
Instant Pot Potato Salad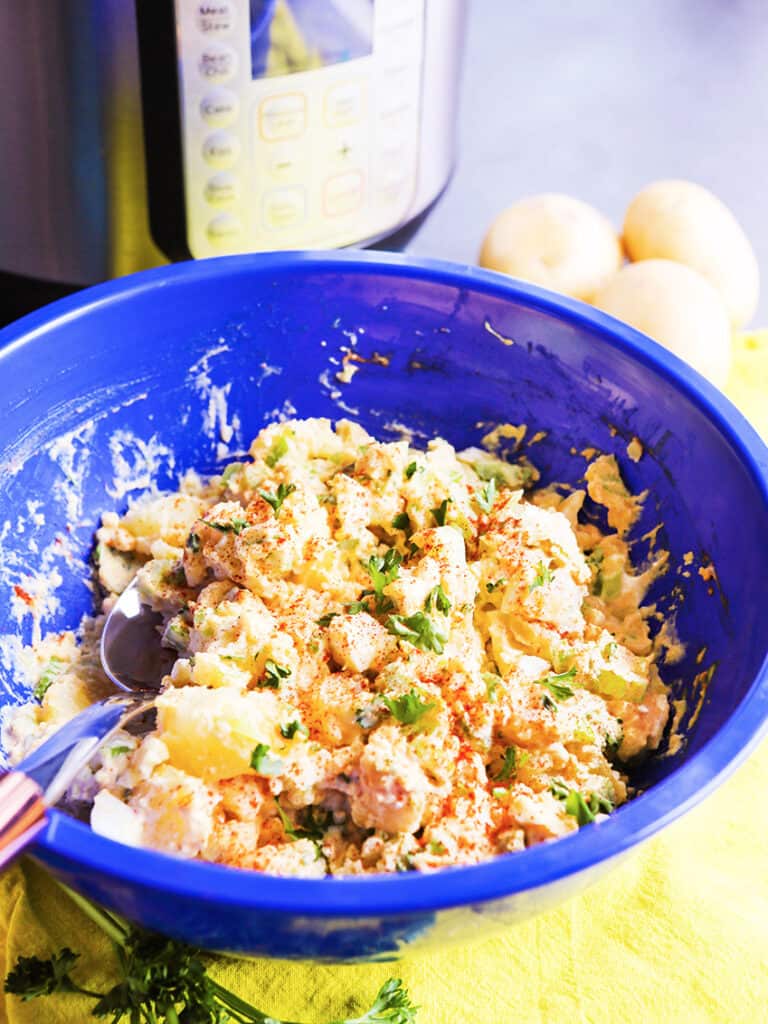 Cook potatoes and eggs together in a single pot to make Instant Pot Potato Salad with Eggs. Done in less than 30 minutes and requires minimal clean-up. This is the perfect party food or summer side dish!
Baked Beans in Instant Pot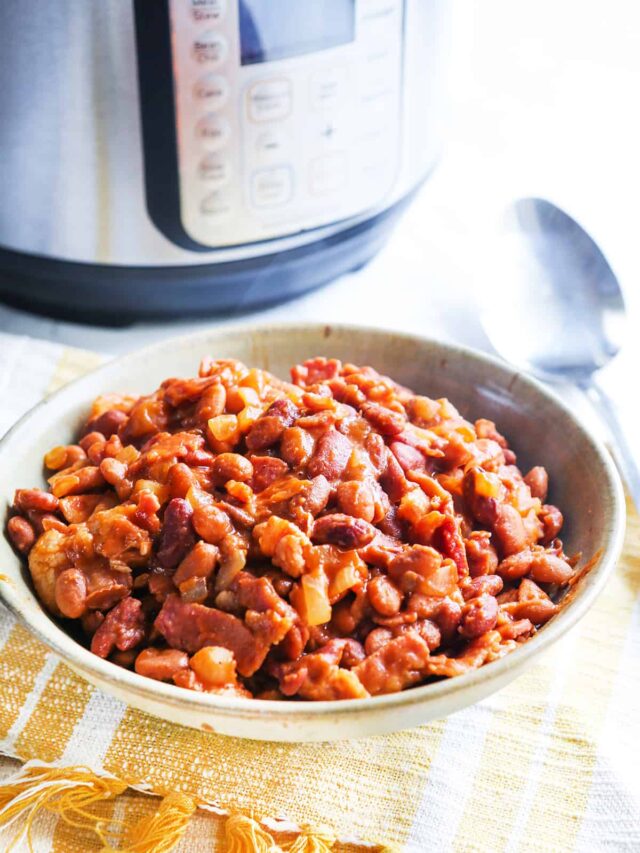 This Baked Beans in Instant Pot recipe is made from scratch using dry beans but with NO SOAKING required! The Instant Pot transforms plain beans into a flavorful side dish, made even more delicious with bacon. Perfect party food or side for any meal or gathering!
French Onion Soup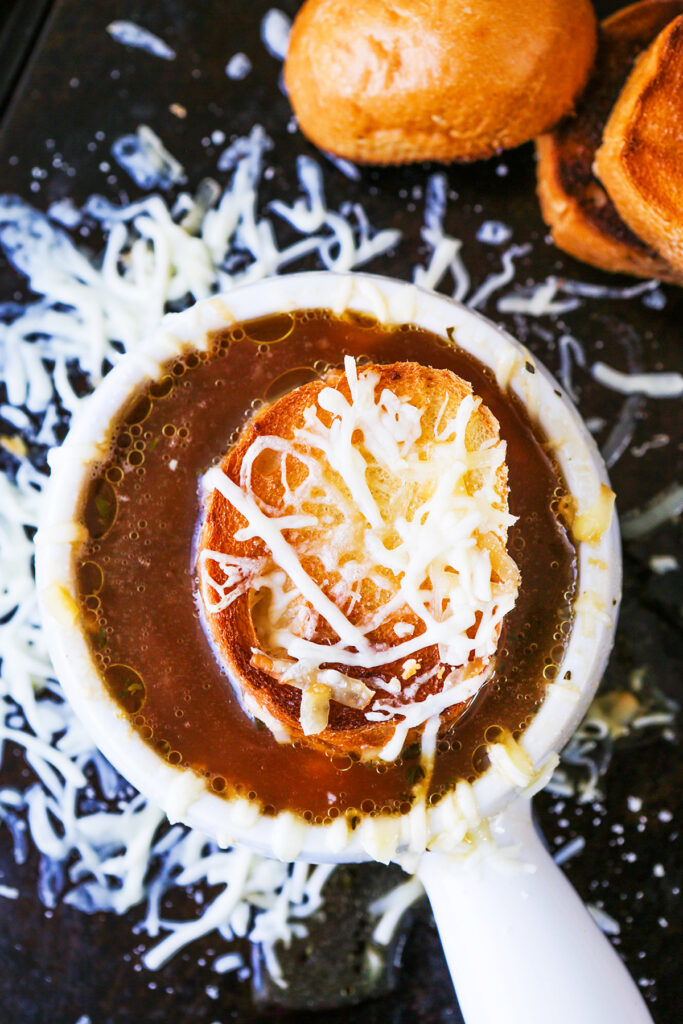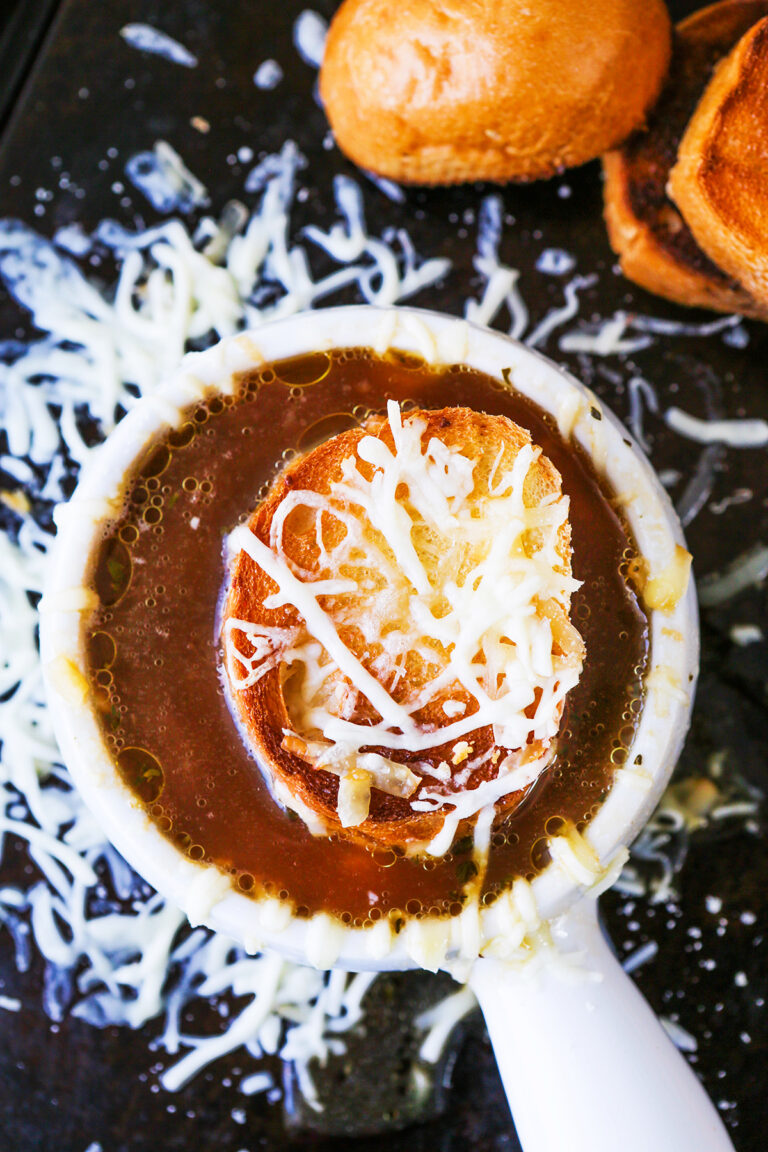 Add this classic French Onion Soup to your recipe arsenal. It is rich, hearty, flavorful and super easy to make. The presentation is impressive and will make people believe you've slaved over a hot stove all day long.
Guacamole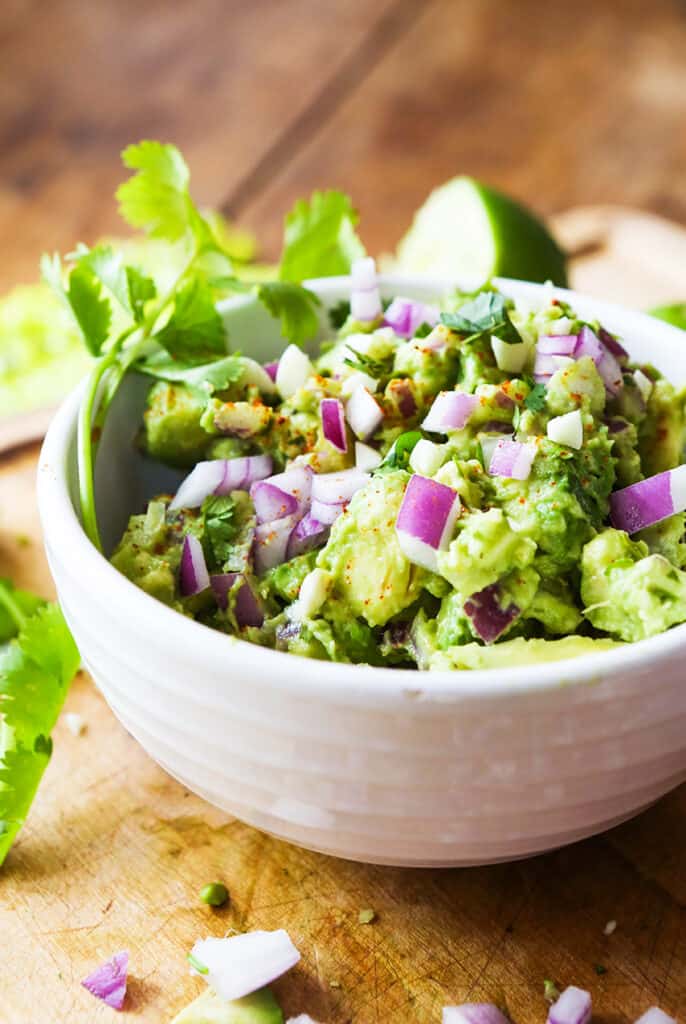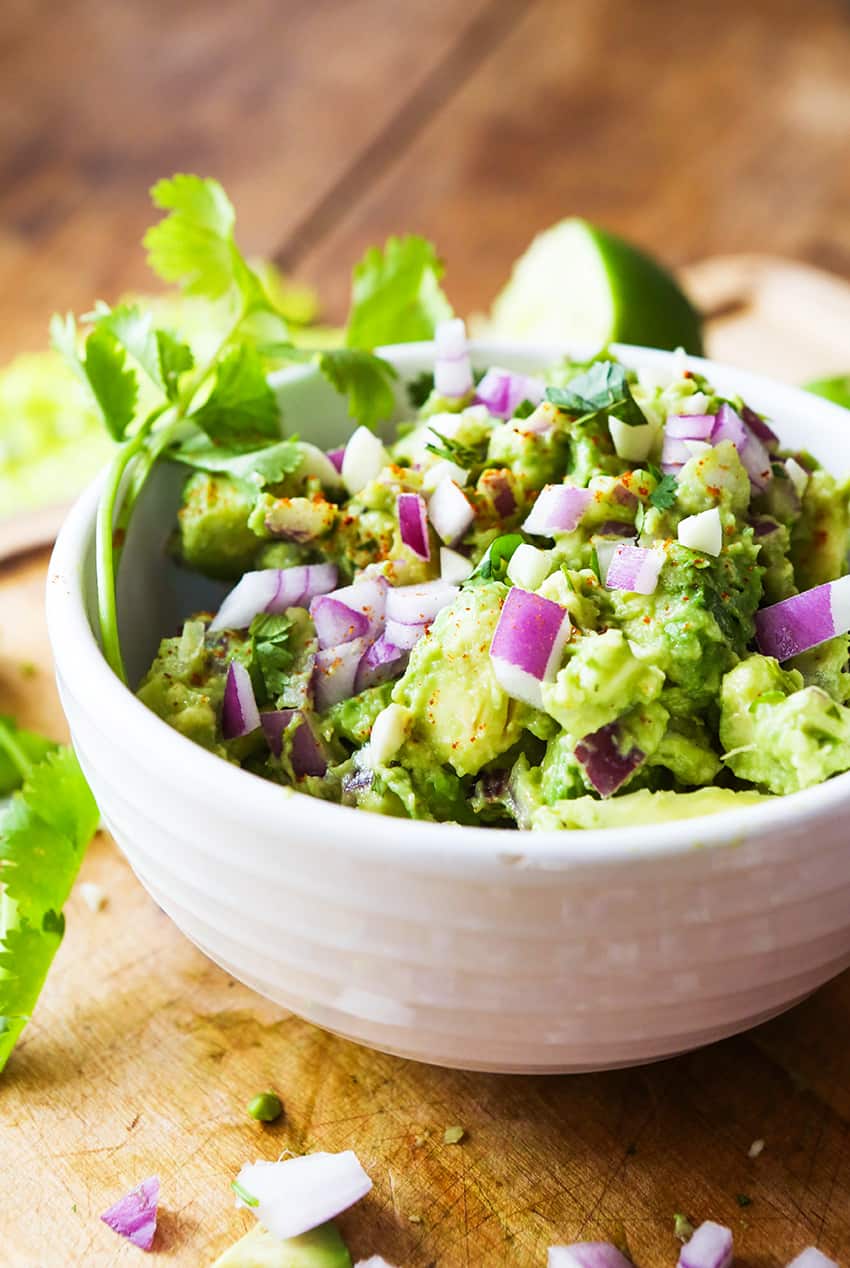 Make this classic guac in minutes and learn what to put in guacamole to make it even tastier! This is a healthy snack and also a delicious appetizer/party food when served with chips. Make it spicy or go mild! Either way, this party staple will not disappoint.
Spinach Hummus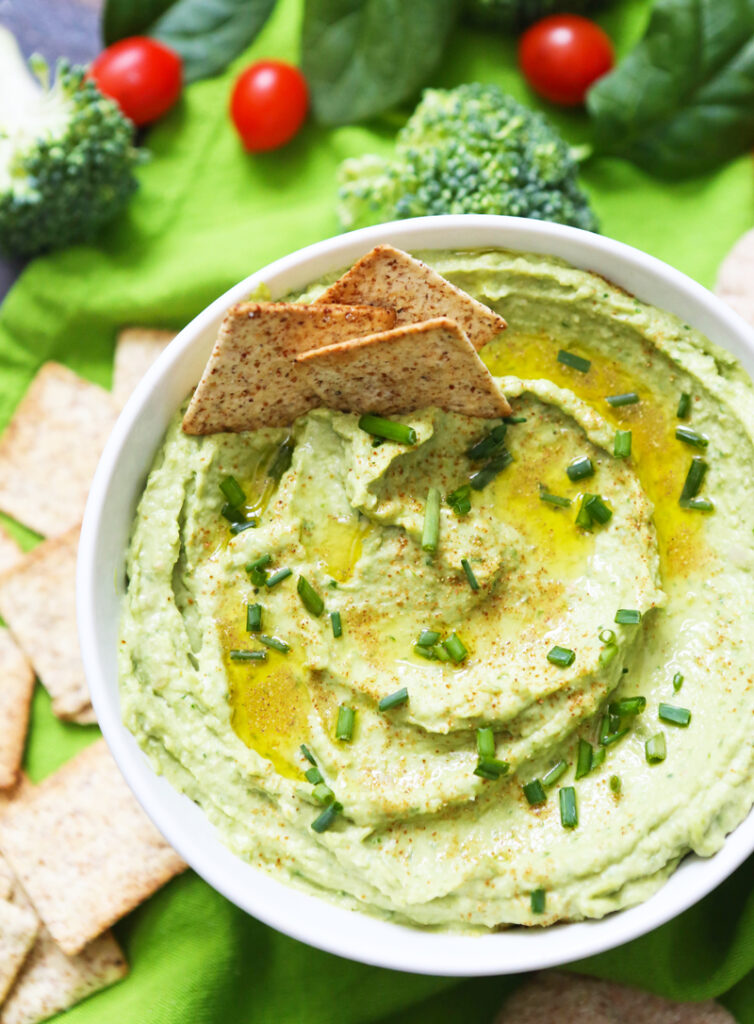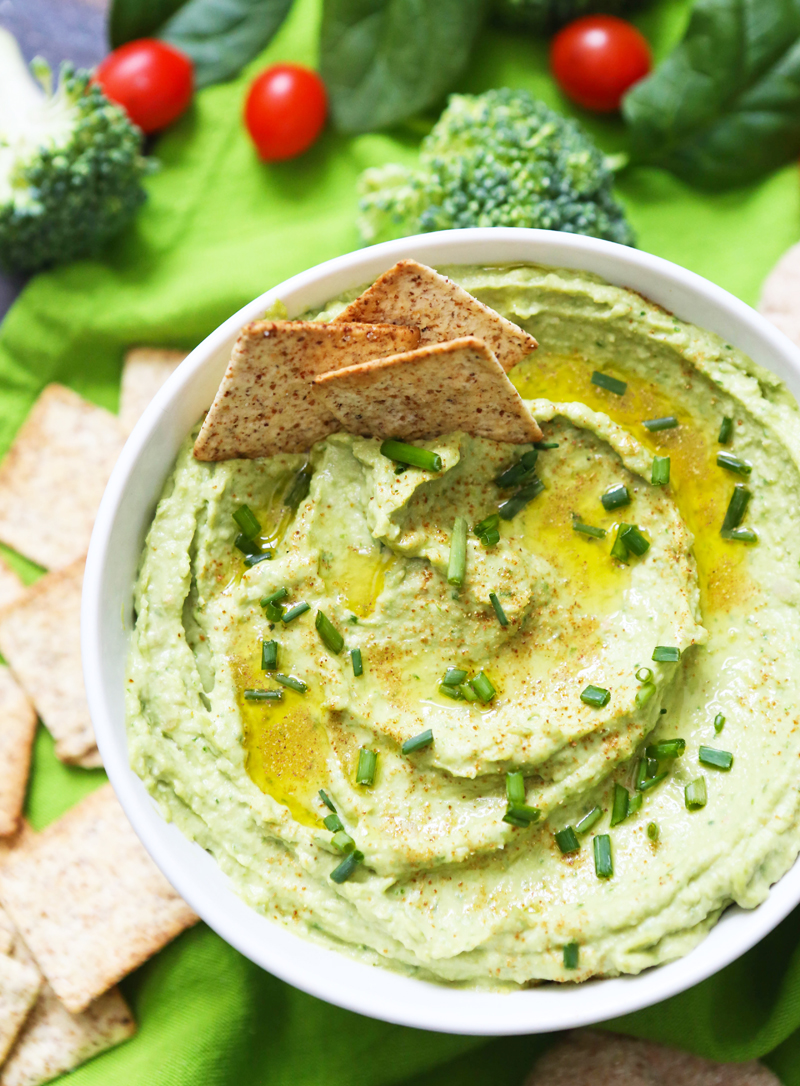 Add an extra healthy twist to your hummus! Serve Spinach Hummus as an appetizer with veggies and crackers or spread on a lunch wrap.
Quinoa Edamame Salad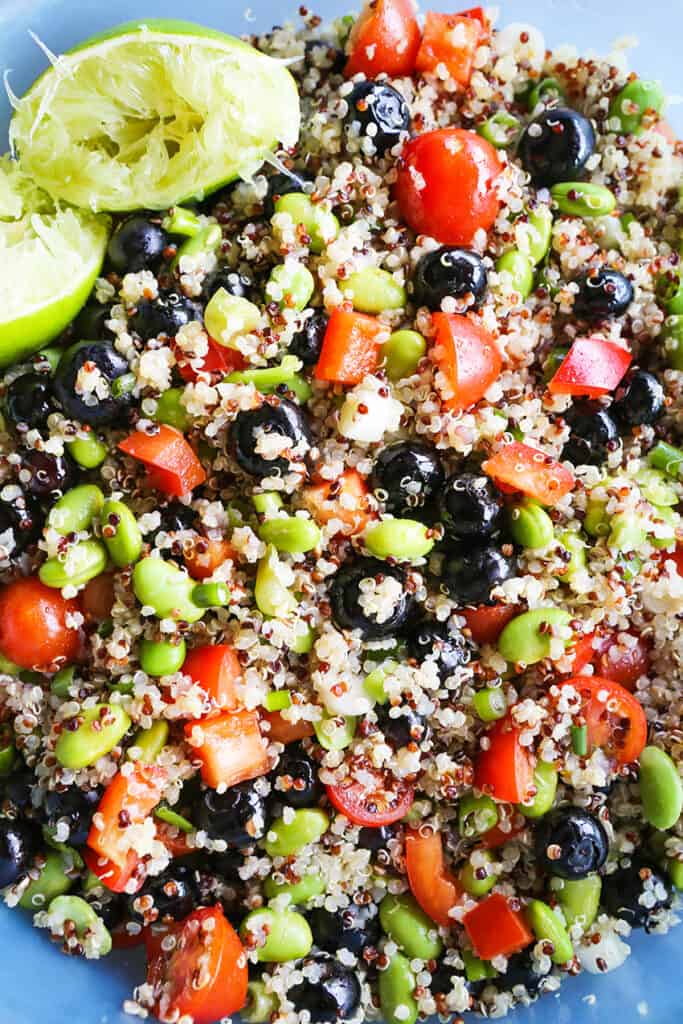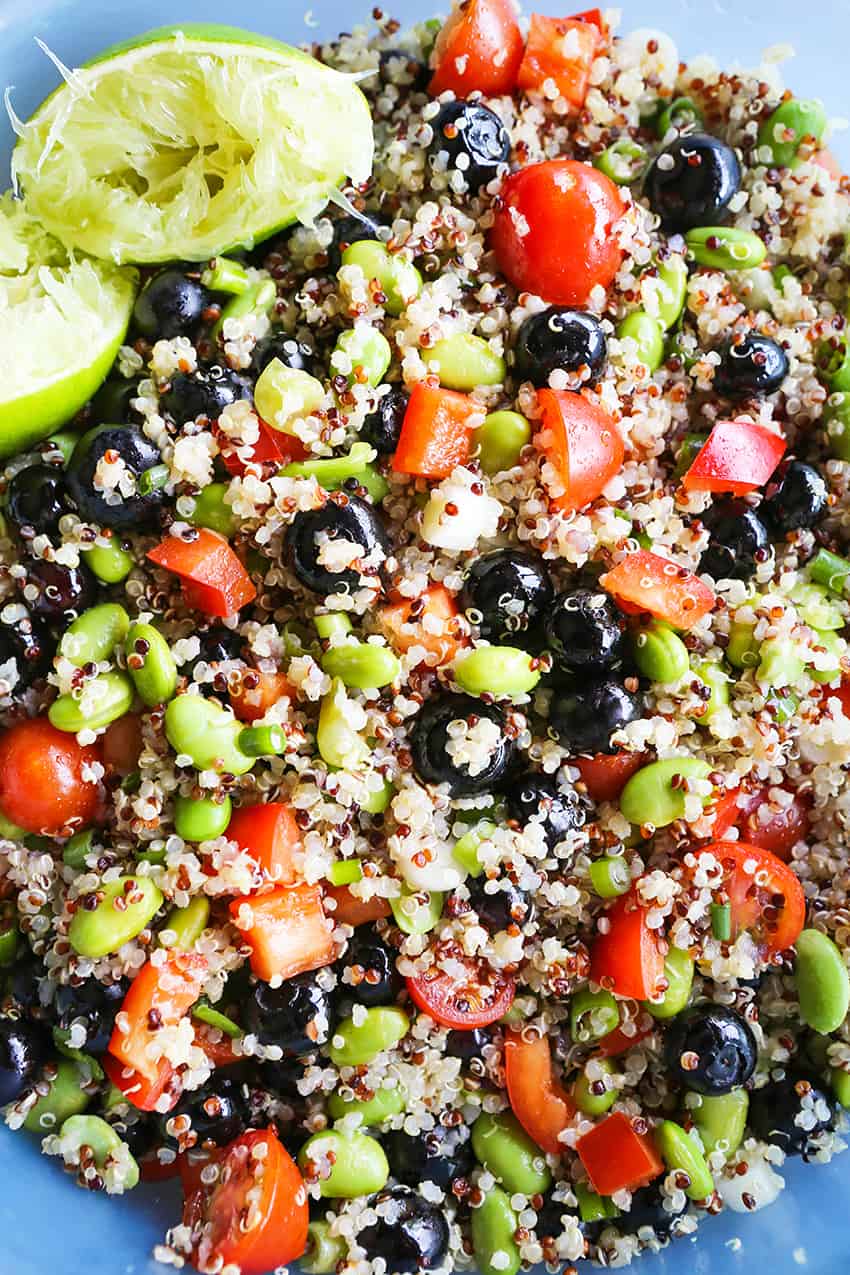 Quinoa Edamame Salad is great for parties and can be served in throw-away cups for serving ease. Also great as a salad to have in the fridge all week! Packed with fresh fruit and veggies and it is so healthy and delicious.
Air Fryer Sweet Potato Fries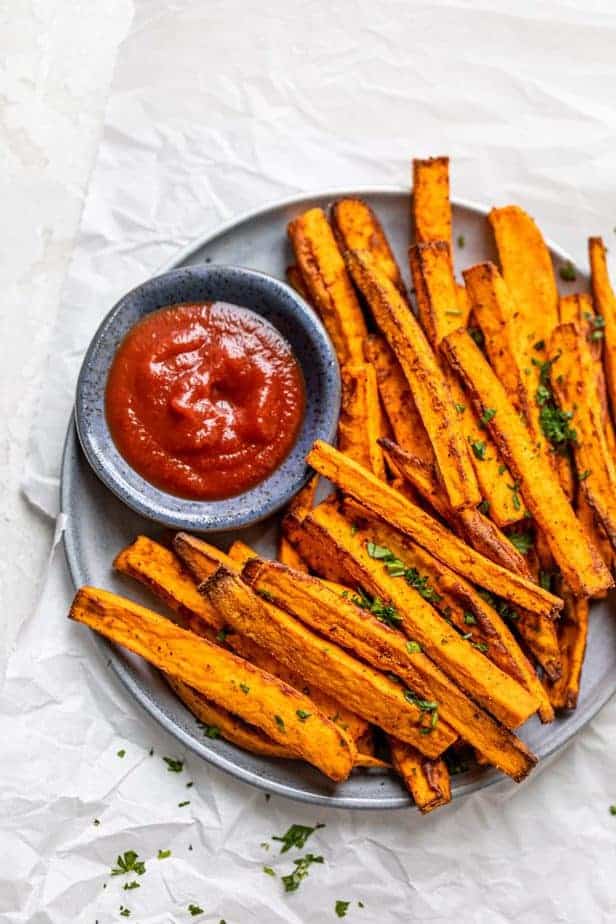 Air Fryer Sweet Potato Fries (from Feel Good Foodie) are a lighter alternative to deep fried sweet potatoes side dish with less calories, less fat, & cooked in less than 15 minutes
Classic Coleslaw with Homemade Dressing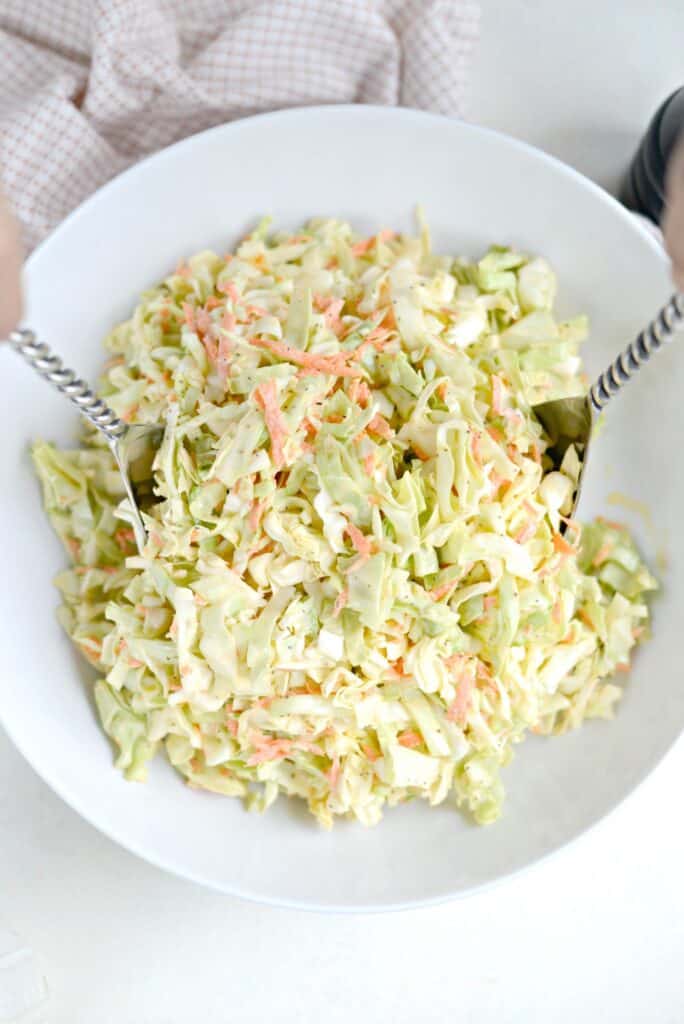 This Classic Coleslaw Recipe (from Simply Scratch) is completely homemade and so easy to throw together! Shredded green cabbage and carrots are tossed with a simple homemade creamy coleslaw dressing.
Burrata with Oranges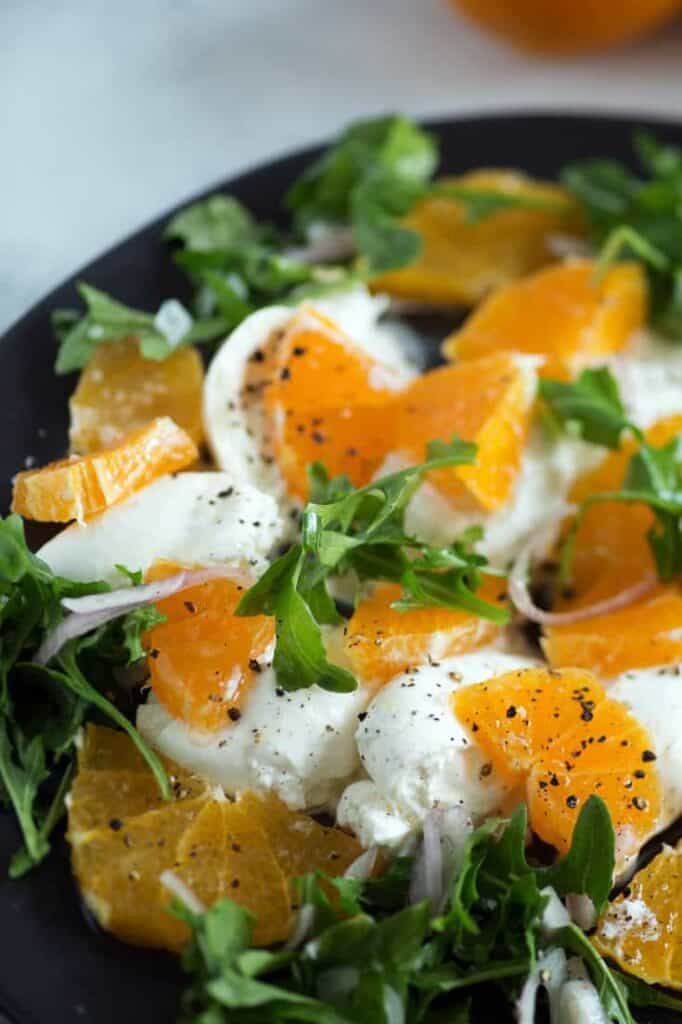 Creamy Burrata with Oranges (from Butter and Baggage) instead of tomatoes is a great fall or winter salad when the tomatoes are no longer fresh. A perfect salad to chase away the winter blahs.
Homemade Potato Chips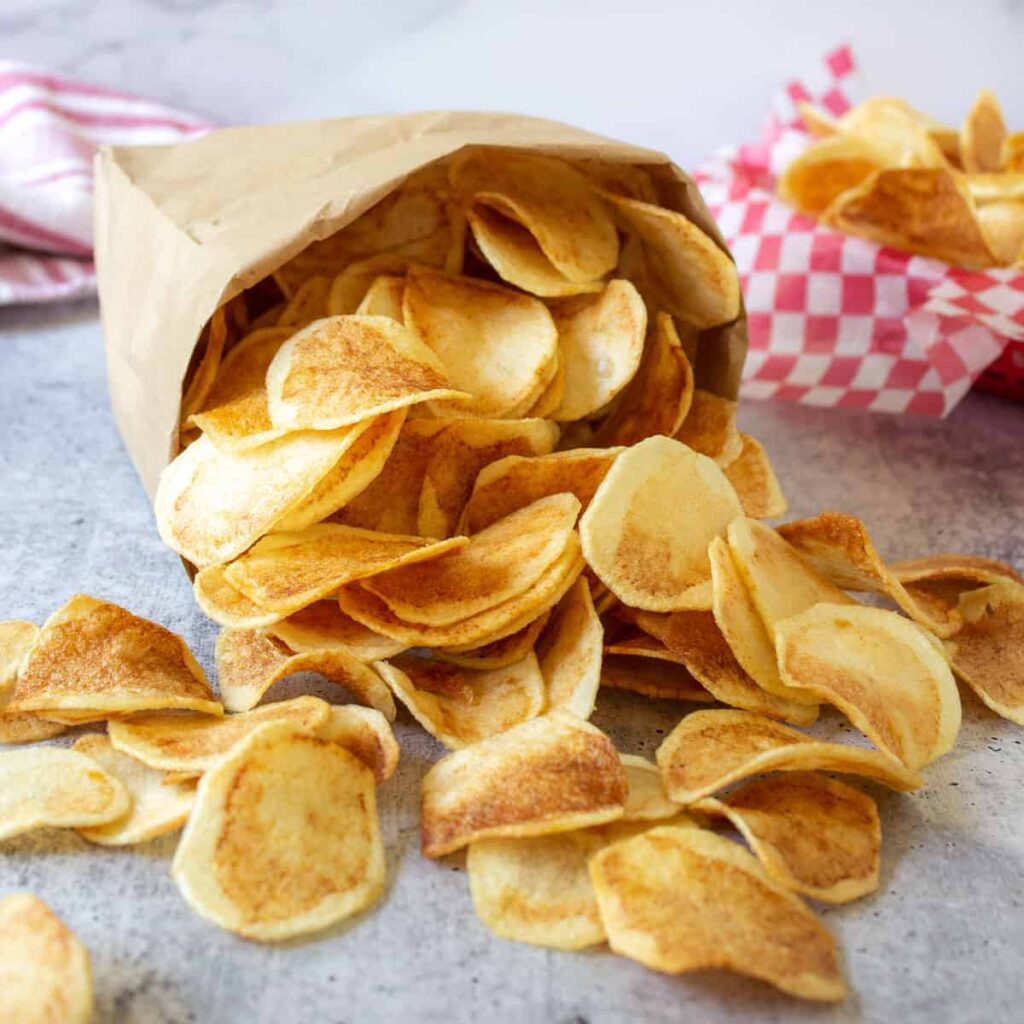 Homemade potato chips (from Beyond the Chicken Coop) are one of those simple comfort foods that are completely different than the chips you buy at the store. These chips have lots of crunch and satisfy your snack cravings.
Pikliz From Haiti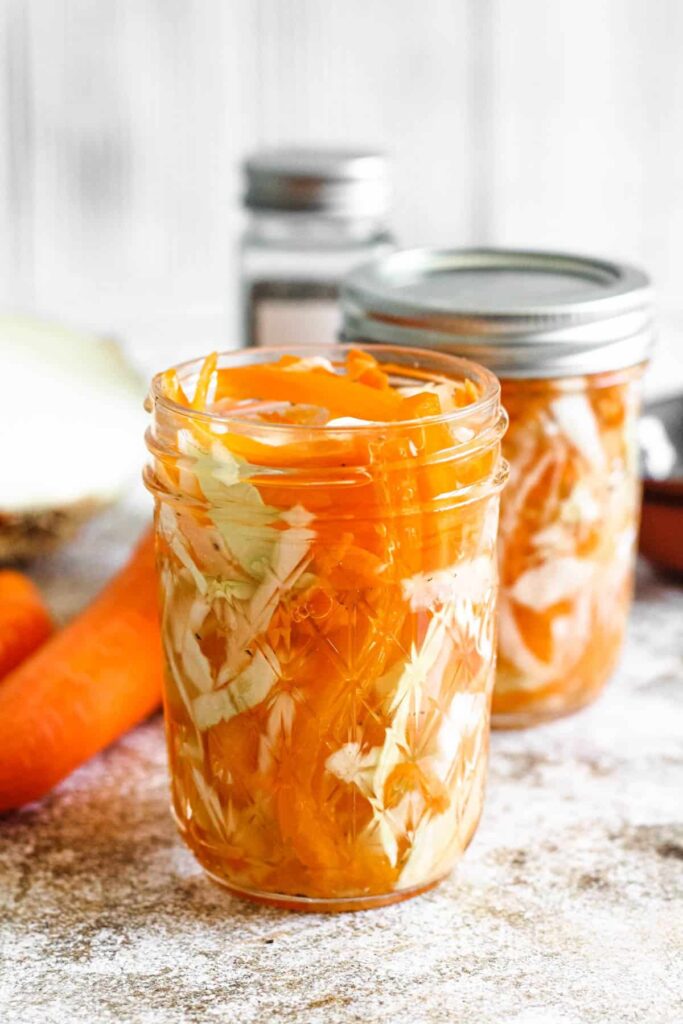 Haitian Pikliz (from Foreign Fork) is a condiment served alongside most food in Haitian cuisine. It is made by pickling cabbage, carrots, and spicy peppers together.
Easy Pasta Salad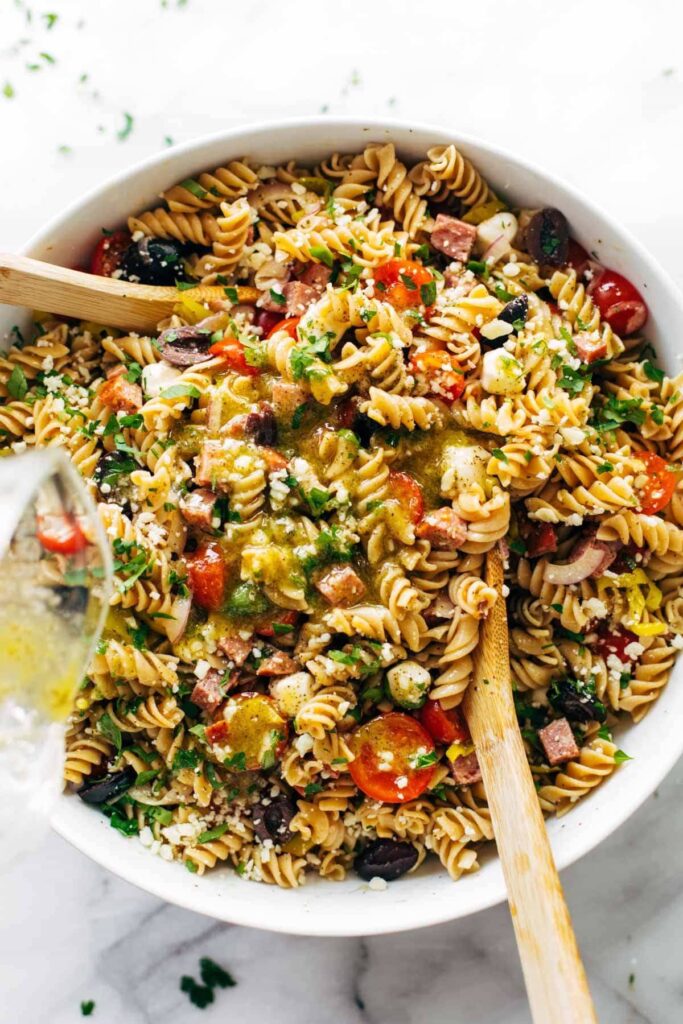 Super easy Pasta Salad (from Pinch of Yum) – with pasta, tomatoes, fresh mozzarella, spicy salami, pepperoncini, olives, and easy Italian dressing. DANGEROUSLY GOOD.
The Perfect Baked Potato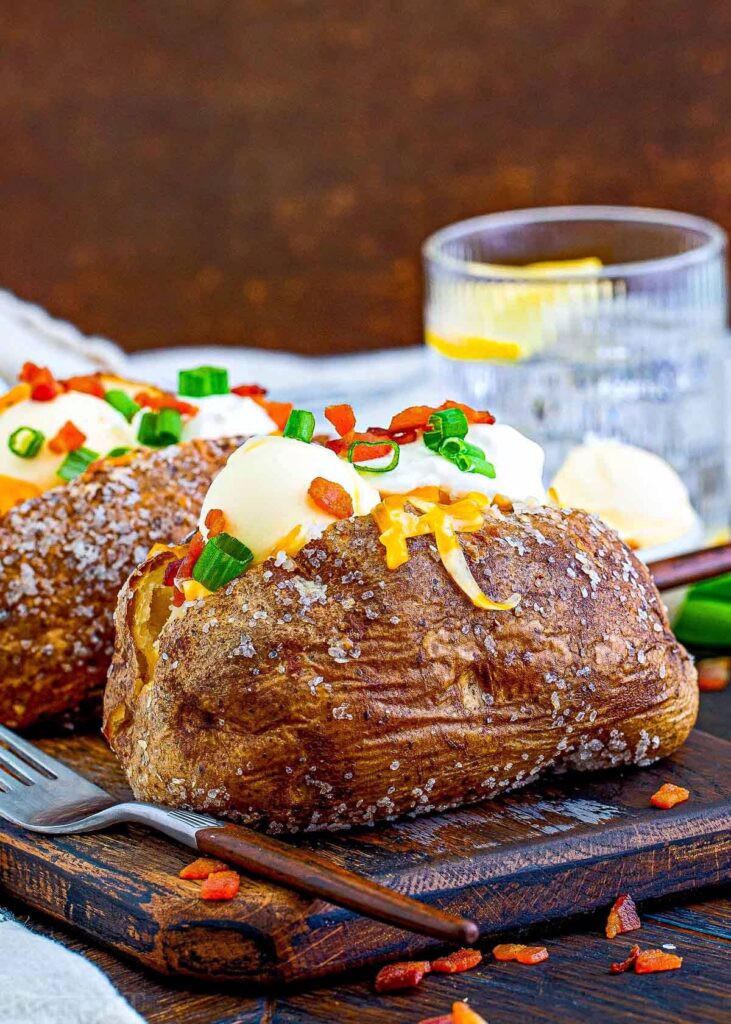 This Baked Beans in Instant Pot recipe is made from scratch using dry beans but with NO SOAKING required! The Instant Pot transforms plain beans into a flavorful side dish, made even more delicious with bacon. Perfect party food or side for any meal or gathering!
Extra Crispy Onion Rings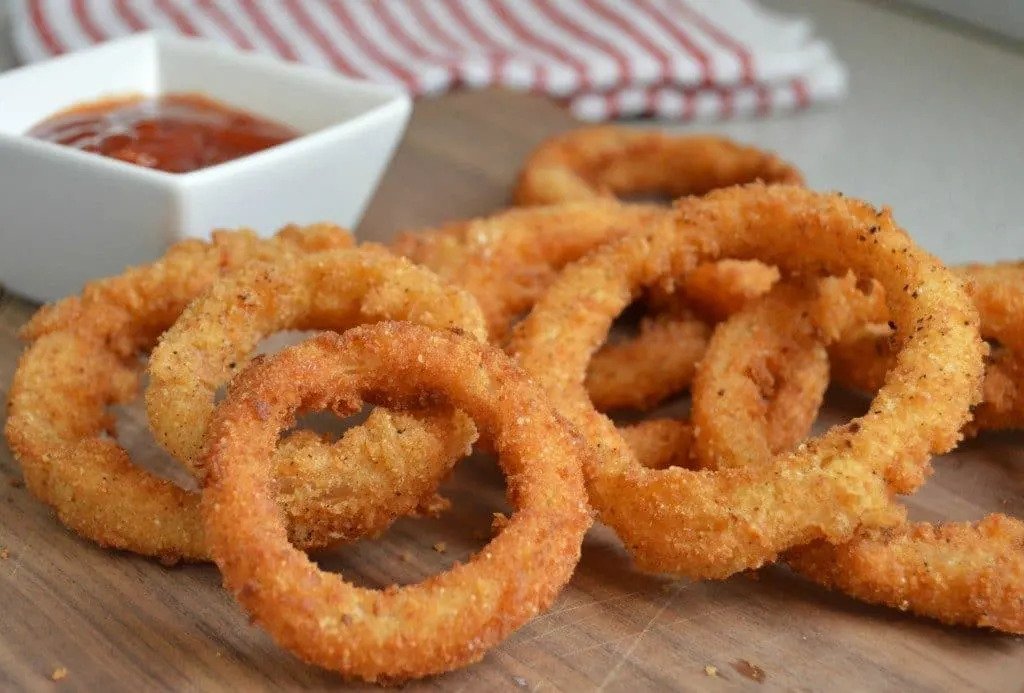 Once you try these extra crispy onion rings (from My Latina Table), you will never need to search for another recipe. They are perfect appetizers for any occasion!
Olive Salad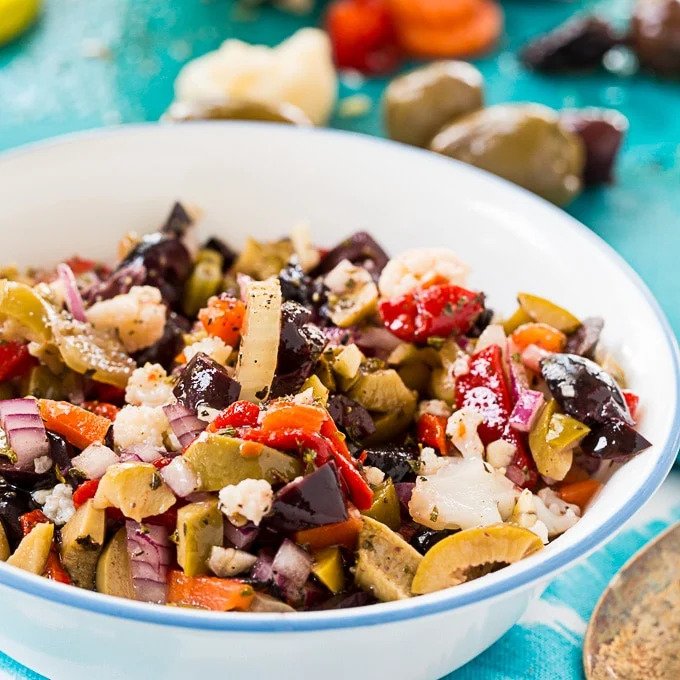 This Olive Salad (from Spicy Southern Kitchen) is the perfect base for a muffaletta sandwich. It's full of garlicky, salty, briny flavor and there are so many ways to use it.