Browse through this delicious, satisfying roundup of the best watermelon recipes you can make this summer! Whether you are looking for a frozen treat, salad or refreshing beverage we've got you covered.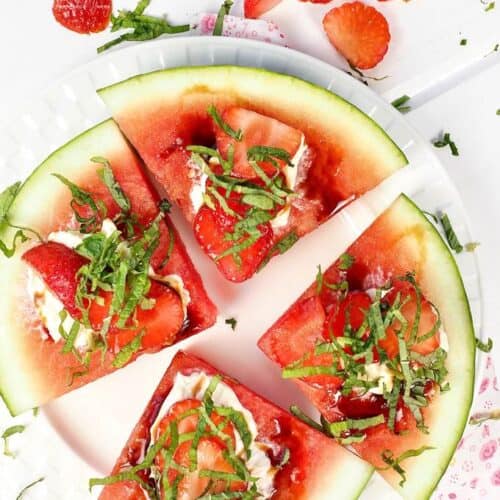 This succulent roundup of delicious watermelon treats is meant to inspire you to grab a large green fruit from the produce aisle and use it in creative ways. Watermelon is delicious when eaten solo on a hot summer day, but there are so many more ways to enjoy it!
FAQ About Watermelon
Are watermelon seeds edible?
Although watermelon seeds are typically discarded before consuming, they are actually edible.
Can watermelon be frozen?
Watermelon can be frozen. Remove the rind and cut into cubes or slices first. Place on a cutting board or baking sheet and place in the freezer to do a quick-freeze for 30 minutes to avoid clumping. Transfer to ziploc bags or other airtight containers and freeze for up to 6 months.
Can watermelon go bad?
Watermelon can go bad quickly, just like other fresh produce. Spoiled watermelon may look and smell fine, but the only way to truly tell if it has gone bad is to cut into the inner flesh. If there is a foul smell and dark pink (almost purple) color, it is no longer fresh.
Are watermelon good for you?
Watermelon is a healthy fruit, high in water content and with other nutrients that are good for the body, including vitamin C. Not only is it a sweet and delicious low-calorie treat, it is healthy for you, too!
Uses For Watermelon
Slice and eat as a solo snack.
Juice it and add to your next refreshing beverage.
Use a giant disc as a base for fruit pizza.
Use as a main ingredient in slushies or smoothies.
Transform it into a watermelon cake.
Throw cubes into a salad along with feta cheese and mint.
Turn it into popsicles.
Watermelon margaritas!
Flavor a simple glass of water with it.
Use it to make your next batch of fruit rollups.
Add it to a fresh fruit salad.
Skewer it along with other fresh fruit to make fruit kabobs.
How To Make Ice Cube Tray Popsicles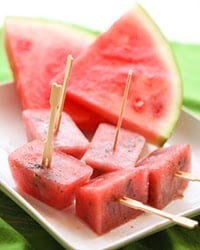 HOW TO MAKE ICE CUBE TRAY POPSICLES: There's nothing better than a cold piece of fresh fruit on a hot summer's day. Having a frozen treat ready to go, ready to lick, is refreshing and convenient. Homemade popsicles are fun to enjoy and easy to make!
Watermelon Gazpacho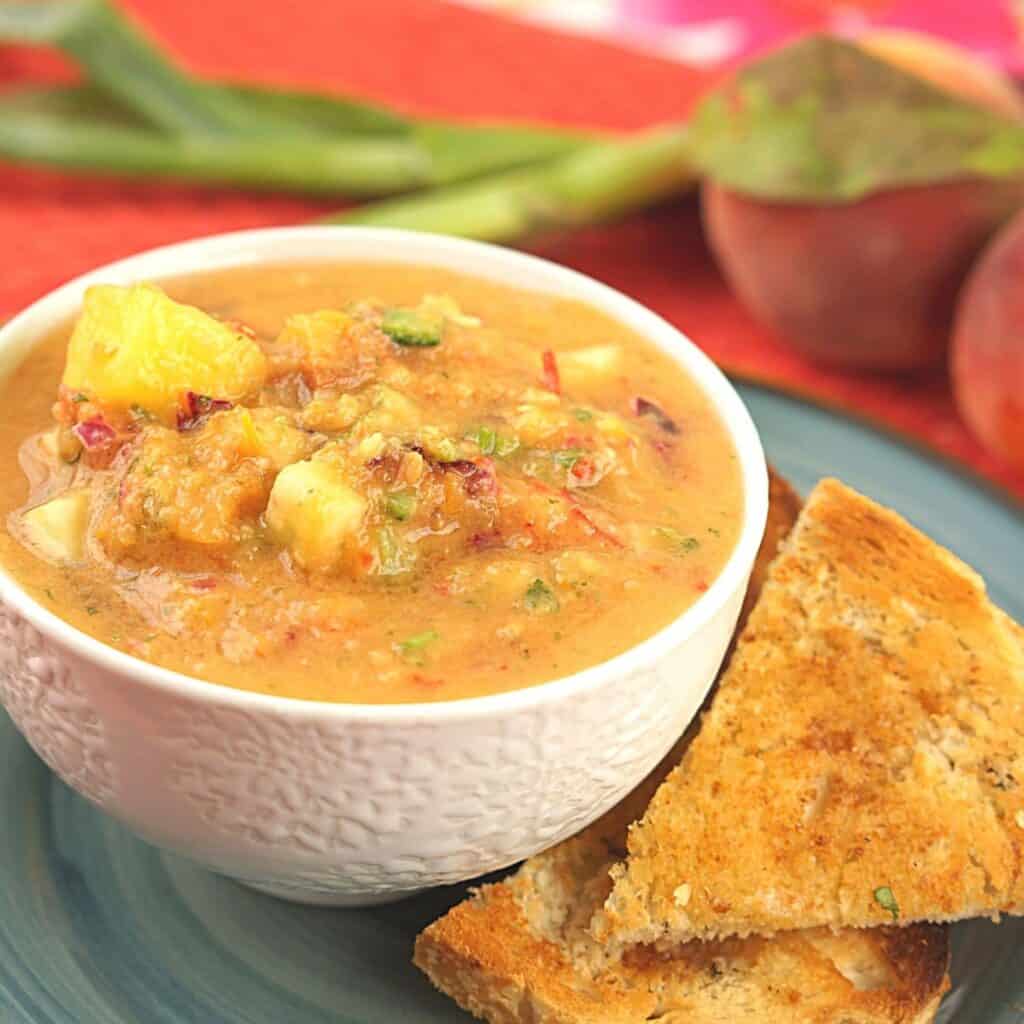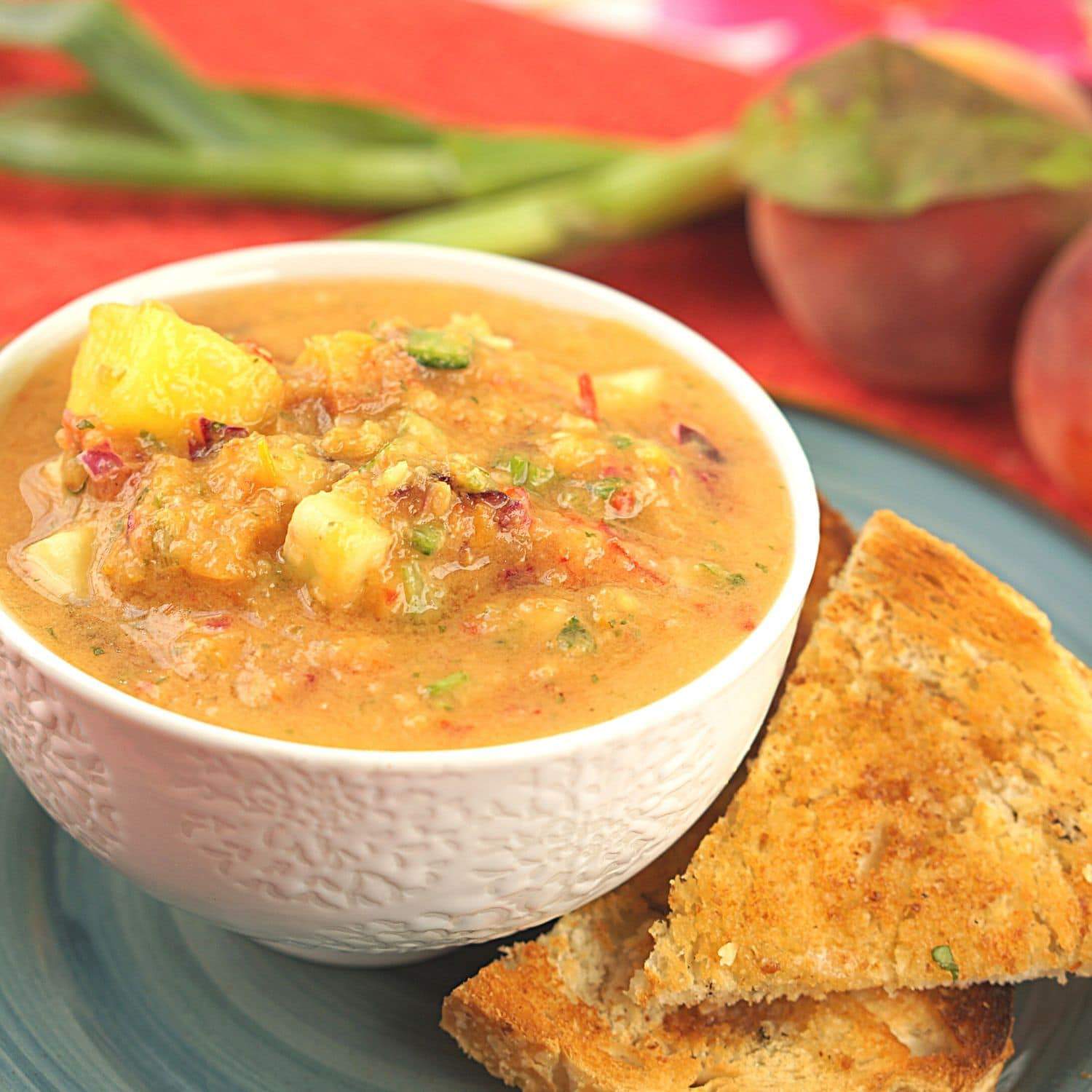 Gazpacho is a chilled soup originating in Spain, but is also very popular throughout Latin America and the United States. This fruity, slightly sweet version (from Global Kitchen Travels) is perfect to enjoy in hot summer weather!
Fresh Watermelon Martini Cocktail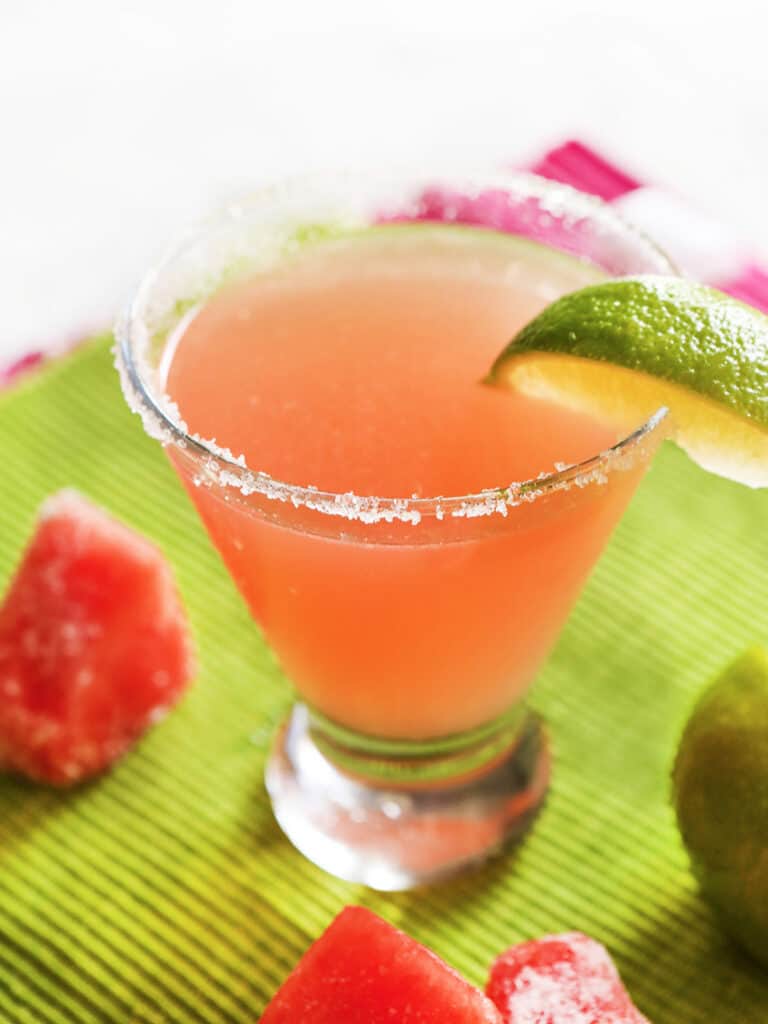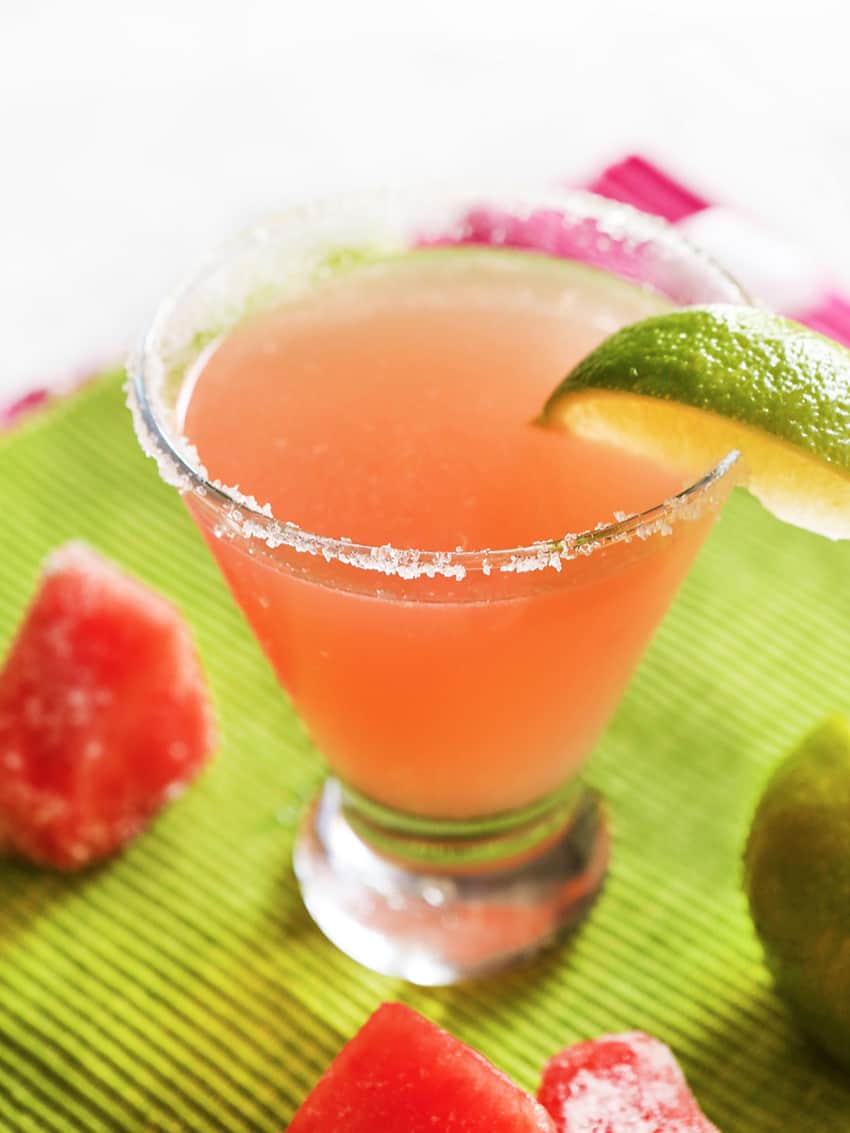 This fruity, refreshing and delicious Watermelon Martini screams summer. It is a delightful adult beverage that is easy to prepare and even easier to drink!
Watermelon Tomato Salad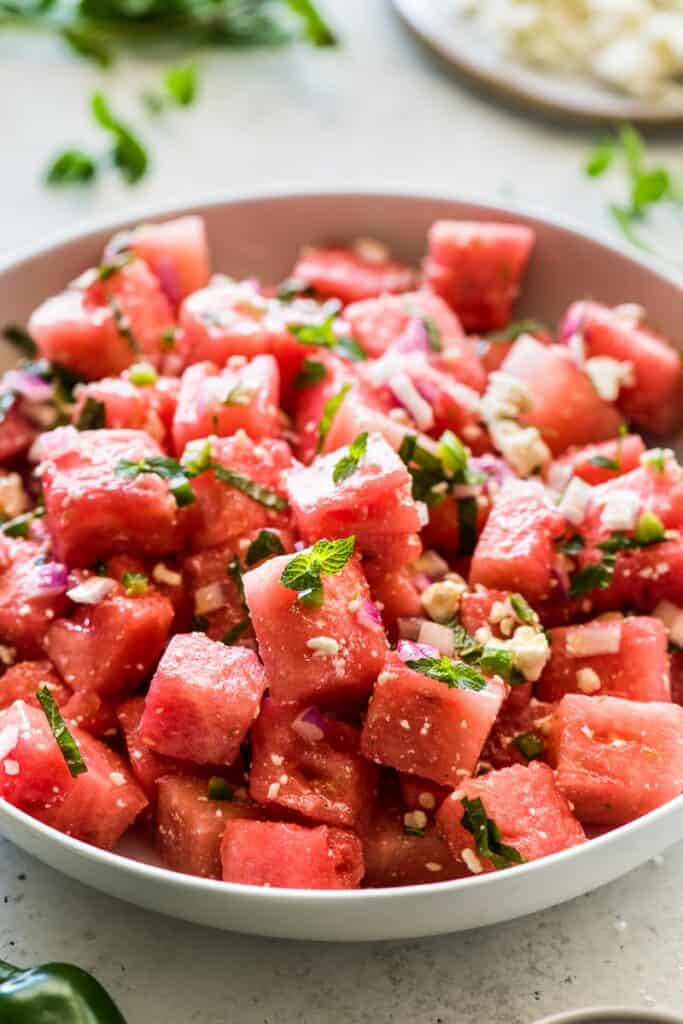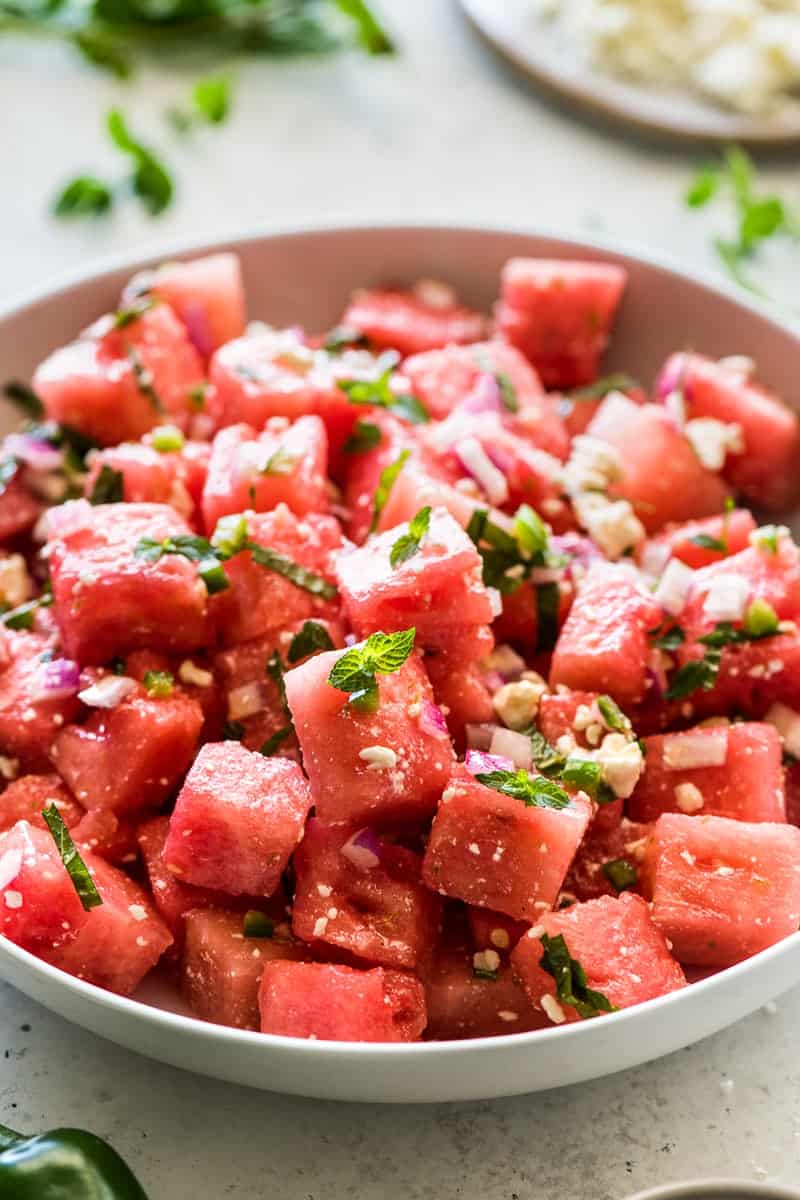 Enjoy the best of summer produce in this refreshing Watermelon Tomato Salad (from Veggies Save The Day). It's simple to make with only a few ingredients and can be customized to suit your tastes.
Fruit Salad With A Twist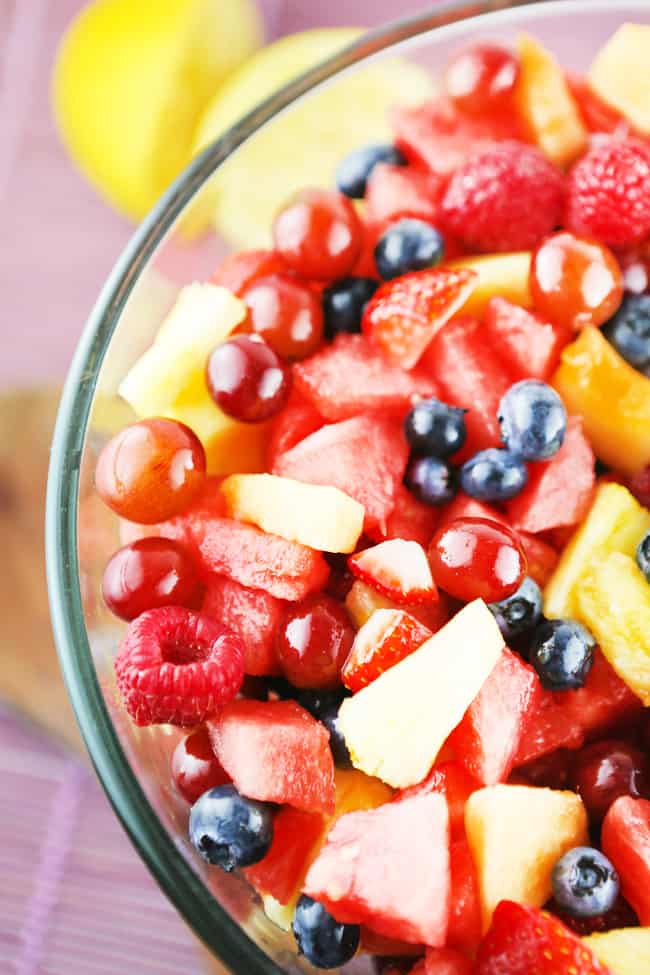 Put a delicious spin on your next summer gathering by learning how to make Fruit Salad step by step with a super-secret and unexpected ingredient. Simply mix together your favorite fresh summer fruits to enjoy a naturally sweet salad. This salad is a hit at parties!
Sicilian Watermelon Pudding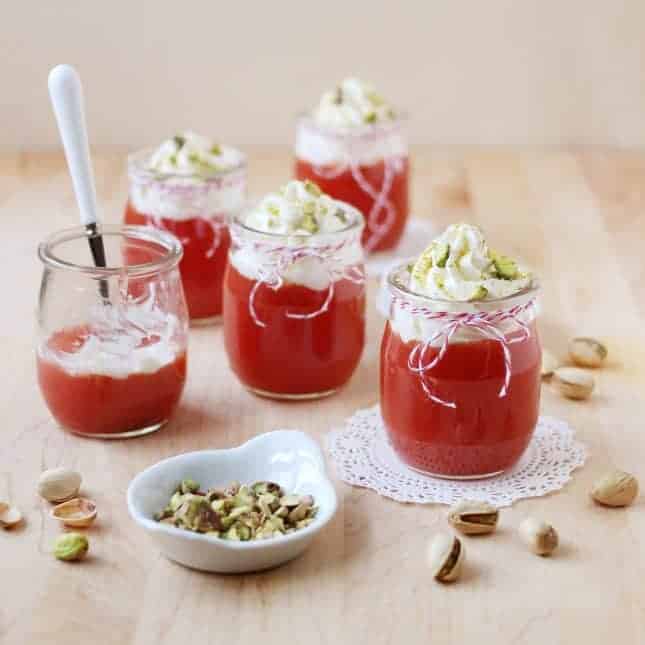 Watermelon pudding (from Food Nouveau) is an easy dessert with a silky texture and bright taste. The perfect treat when you're looking for a leaner, but satisfying dessert.
Watermelon Raspberry Sangria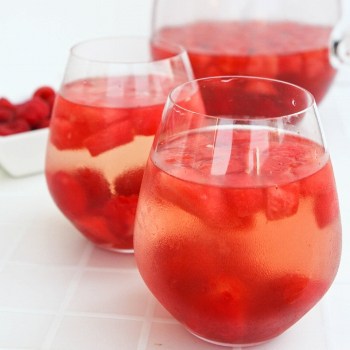 Enjoy a fruity watermelon white sangria with wine with friends! This will quickly become your favorite summertime drink staple. Simply combine your favorite wine with fresh fruits like watermelon and raspberries to make a fresh and delicious cocktail.
Sparkling Watermelon Agua Fresca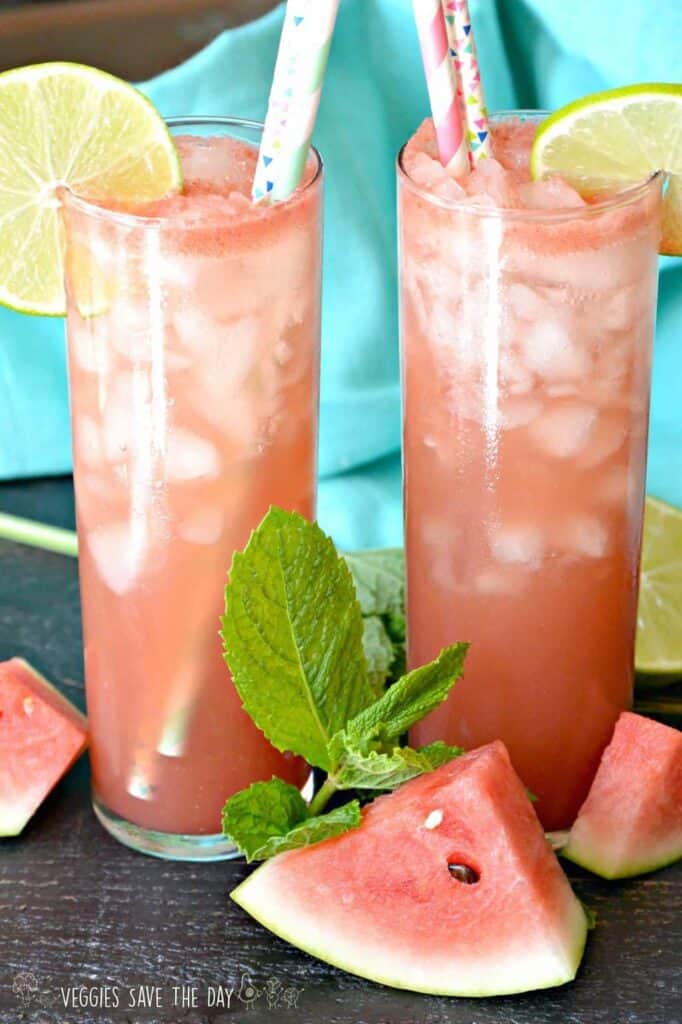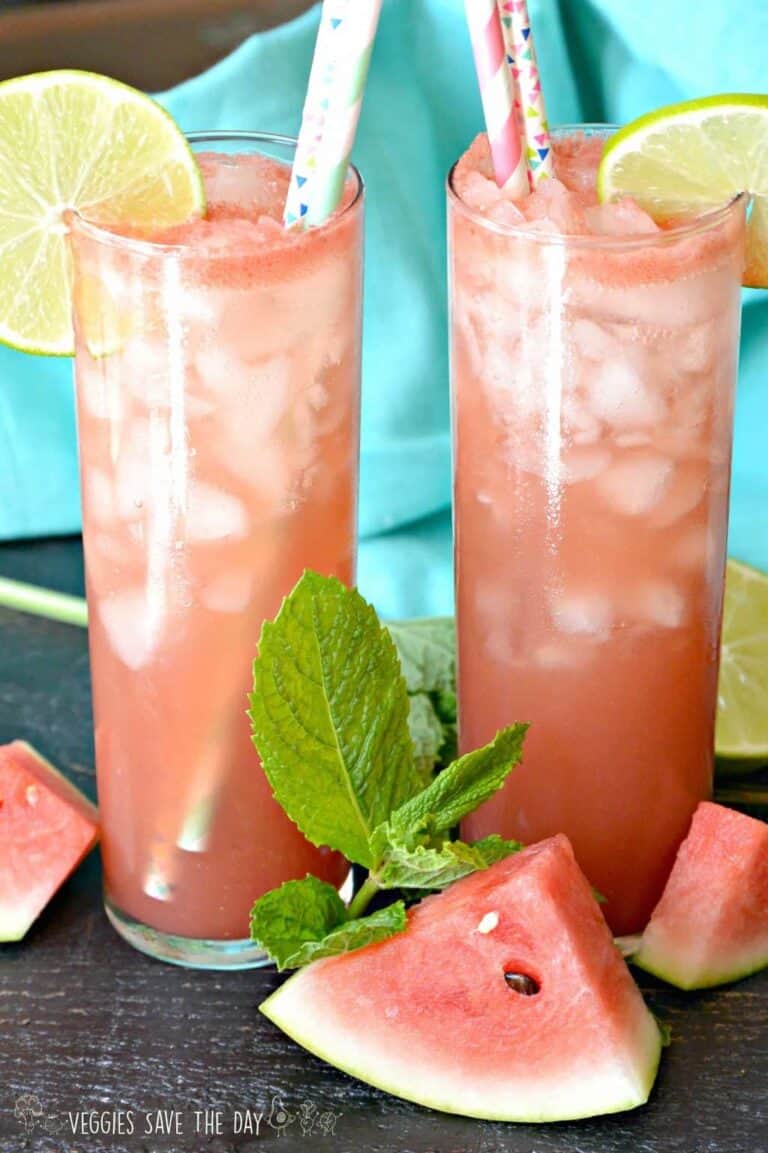 Sparkling Watermelon Agua Fresca (from Veggies Save The Day) is a refreshing sugar-free drink. All you need to make it are 4 ingredients plus ice and a blender!
Dehydrated Watermelon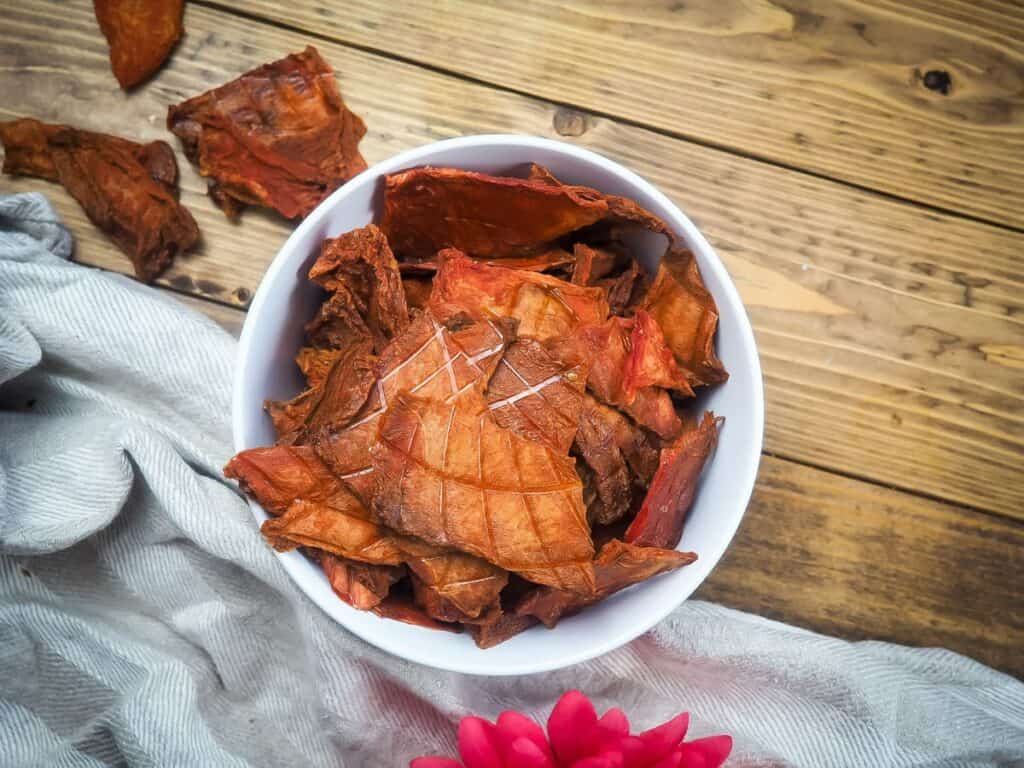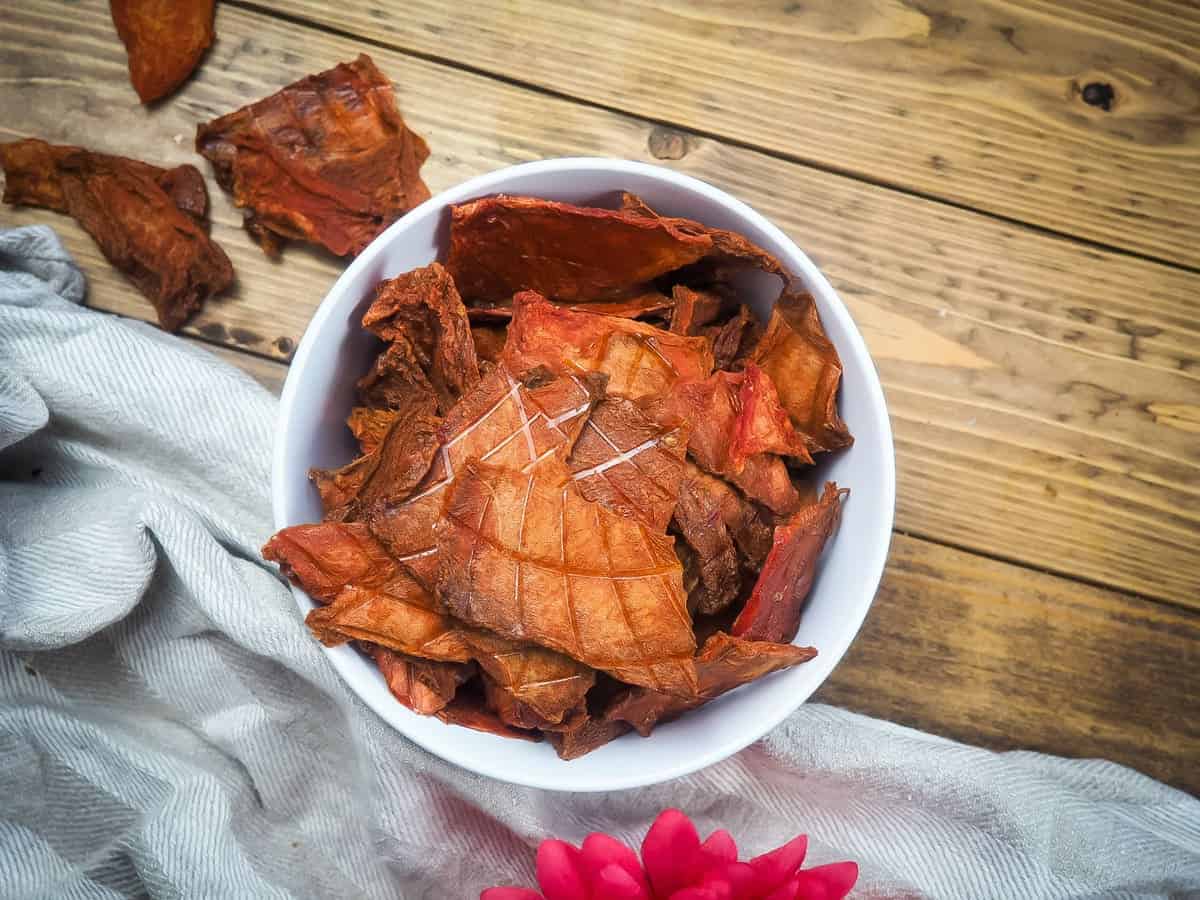 Dehydrated Watermelon (from Southern Bytes) is one of the best dried fruits. It is sweet and a little chewy, with the texture of watermelon jerky and the taste of watermelon candy.
Watermelon Pizza Easy Fruit Dessert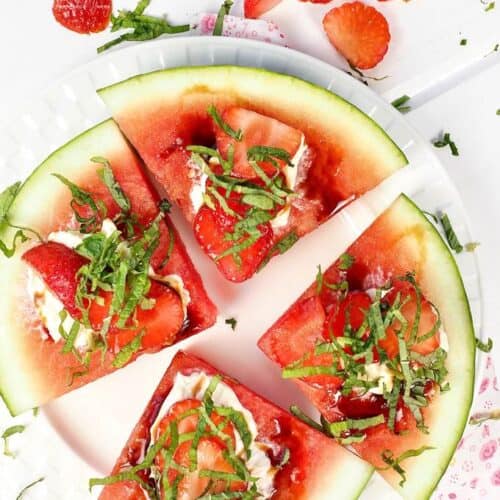 Watermelon Pizza (from Homemade and Yummy) is a fun and easy summer fruit dessert. Perfect for BBQ parties, or tasty healthy eating any time of day.
Cucumber Avocado Watermelon Salad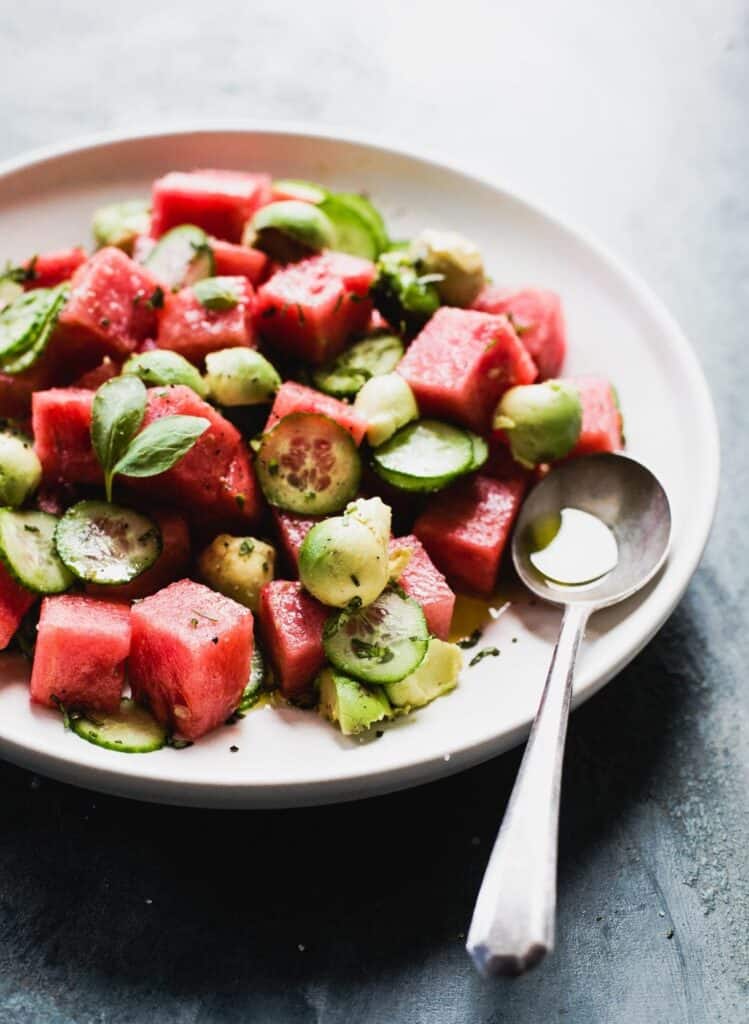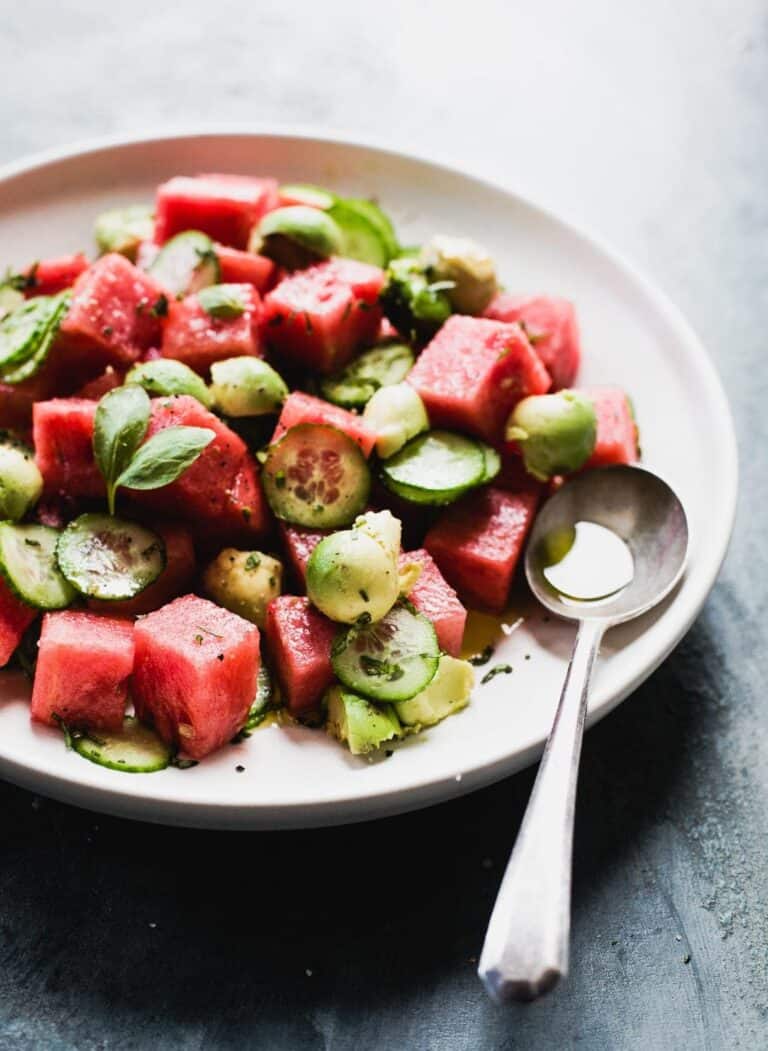 So much of what I eat this time of year is essentially a non-recipe, those you throw together on a whim with so few ingredients, yet they meld together so perfectly you make every week until those ingredients are out of season. That's what Cucumber Avocado Watermelon salad is (from Heartbeet Kitchen).
Watermelon Salsa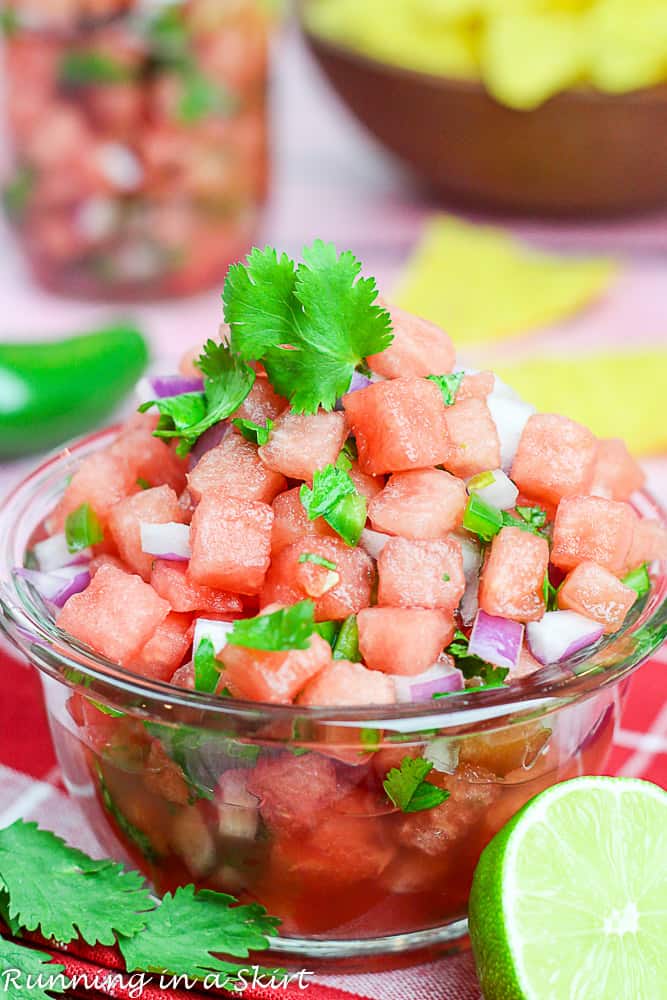 This Watermelon Salsa recipe (from Running In A Skirt) is refreshing, delicious, and only 5 Ingredients! My addictive twist on easy Fruit Salsa is perfect on chips, on tacos, or with fish.
How To Make Watermelon Juice With Seeds and Blender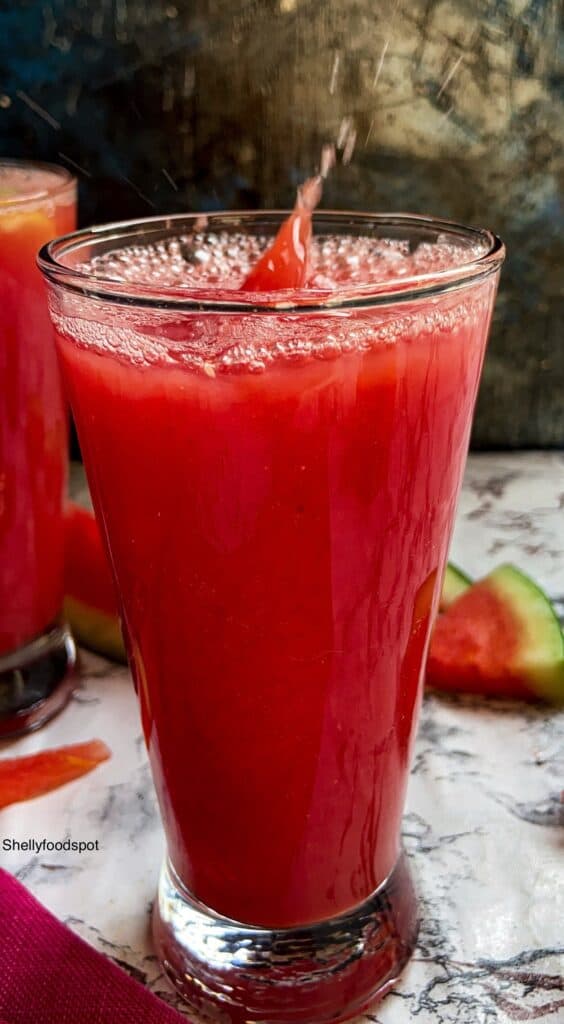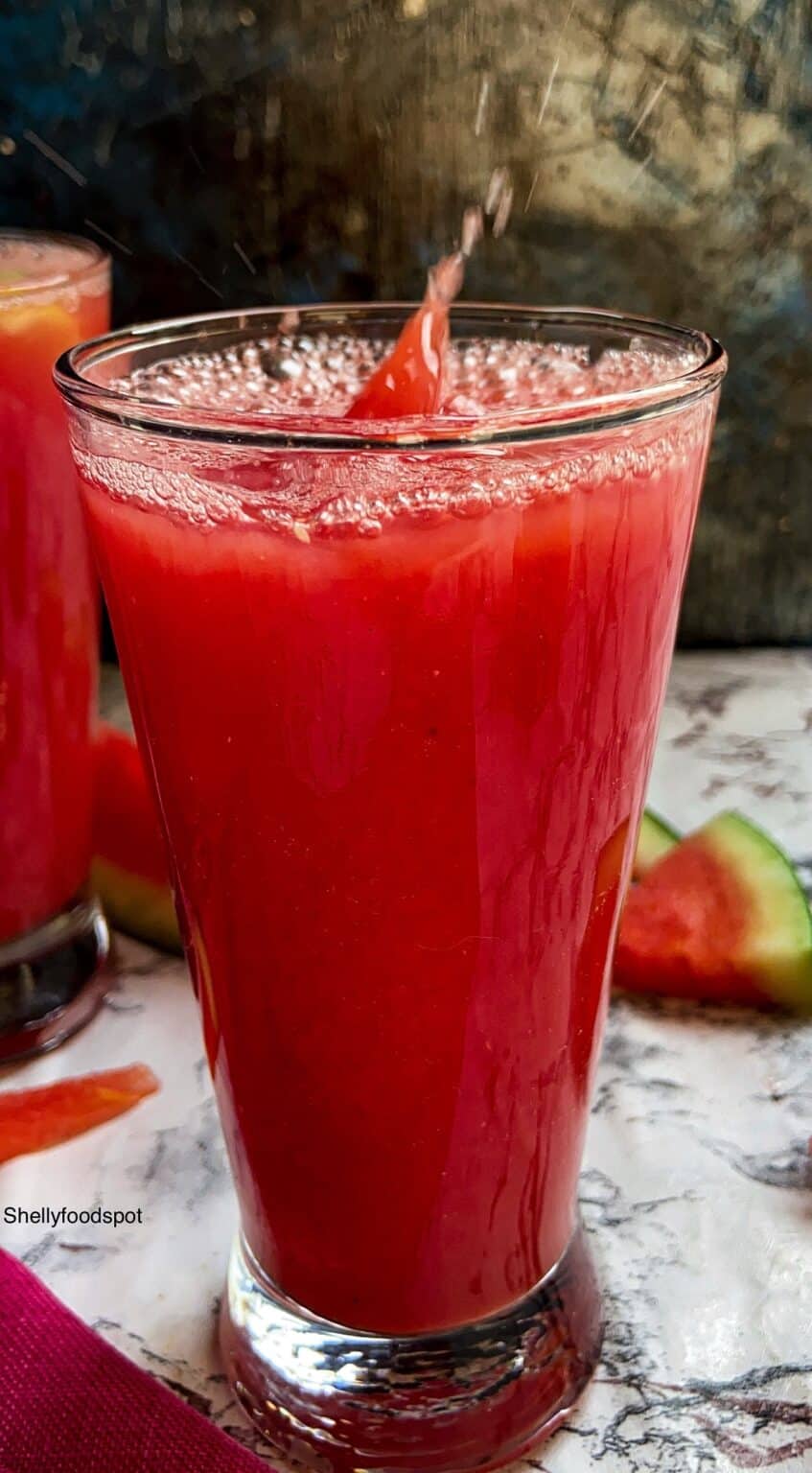 Learn how to make watermelon juice with blender and seeds (from Shelly Foodspot): this juice is sugar-free, color-free, preservatives free, gluten-free and vegan. Chill this summers with this super fresh and pure watermelon juice recipe.