Cinco de Mayo is such a delicious little Americanized holiday to celebrate in the spring. If you are hosting a Mexican-themed party this year, round out your spread with a handful of Cinco de Mayo dessert recipes. Read on for some delicious ideas!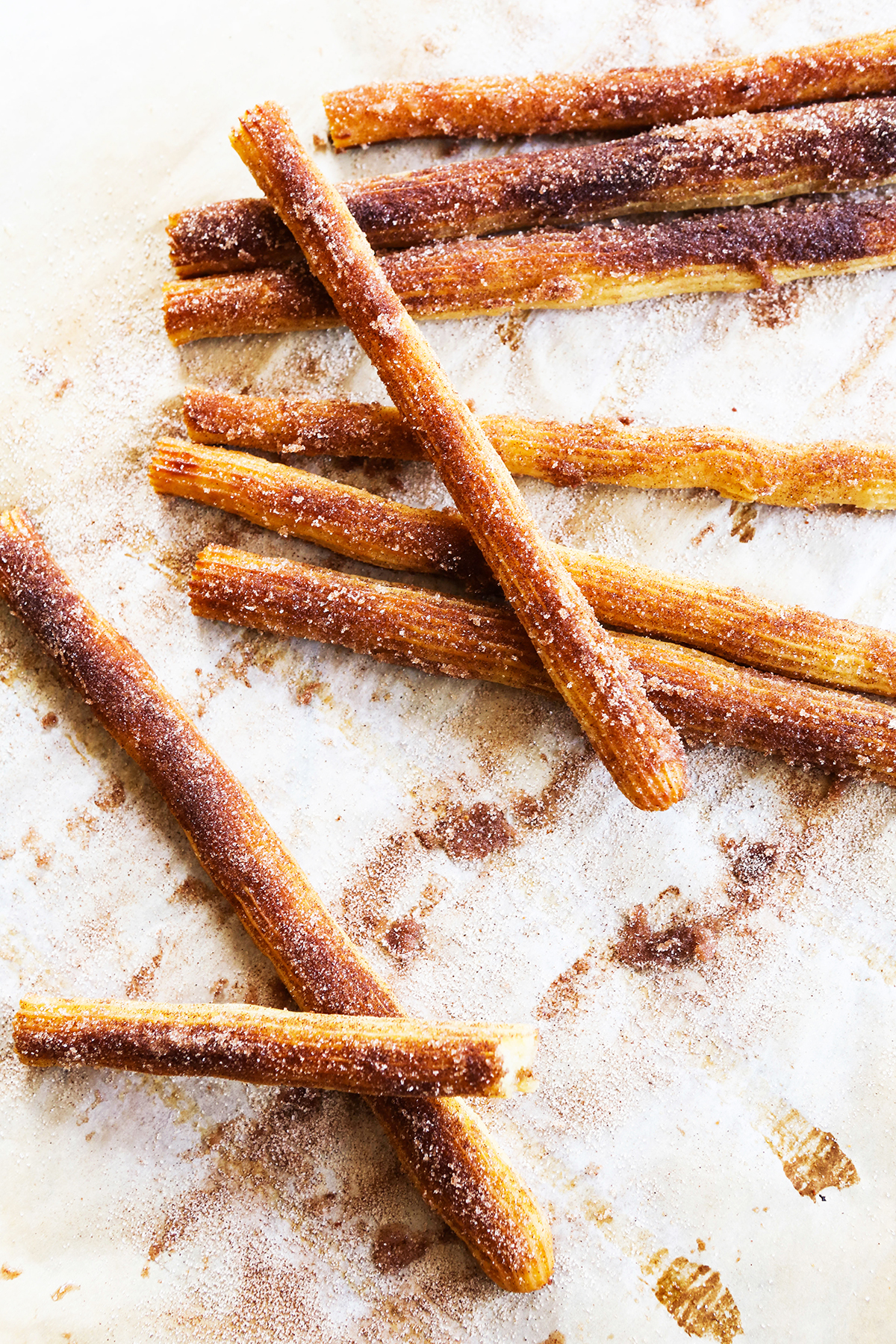 Cinco de Mayo (celebrated on May 5th every year) might not be an authentic Mexican holiday, but I still embrace it. My husband and I love Mexican food! Every single little thing about it makes us swoon. Early on in our relationship, we bonded over cheese dip and margaritas. So romantic!
Since then, we have honed in on some favorites, we've tweaked recipes and tested a lot of spicy food and margs. We don't host as many CdM parties as we used to (sadly), but we still enjoy all of the flavors of food that can be found at this type of gathering.
If you are either hosting an upcoming gathering or just attending one, you might be looking for a few delicious dessert recipes to provide at your next Cinco de Mayo party! Well, you're in luck! We have compiled an incredible roundup of 25 delicious Cinco de Mayo desserts that are sure to impress.
FAQ About Cinco de Mayo Desserts
What is a popular dessert in Mexico?
A few more popular traditional Mexican desserts include flan, arroz con leche, Mexican wedding cookies and paletas.
What is a popular dessert in Spain?
A few more popular dessert items in Spain include tarta de Santiago, churros, arroz con leche and crema Catalana.
What are some Cinco de Mayo food traditions?
There are a wide variety of food traditions at Cinco de Mayo celebrations. Just a few popular recipes include guacamole and chips, huevos rancheros, margaritas, barbacoa, enchiladas, queso dip, tacos tamales and churros.
Dulce de Leche Made With Sweetened Condensed Milk
Dulce de leche is made using only ONE ingredient. This delicious caramel sauce pairs has such a rich flavor and pairs well with many types of baked goods!
Cinco de Mayo Dessert Recipes
Churros, churro donuts, churro cupcakes or churro cookies
Cream cheese flan
Pan de Anis
Paletas
Mexican chocolate cake
Fried ice cream with a Mexican chocolate sauce or hot chocolate sauce topping
Pina colada cupcakes
Mexican chocolate sheet cake
Arroz con leche
Key lime pie or key lime tart
Mexican hot chocolate
Caramelized plantains
Sopapillas
Mexican hot chocolate cookies
Cinnamon tortilla chips
Mexican wedding cookies
Pastel de Cafe
Sweet tamales
Carlota de limon
Margarita cookies or margarita cupcakes
Tres Leche cake
Bunuelos
Easy Baked Churros Recipe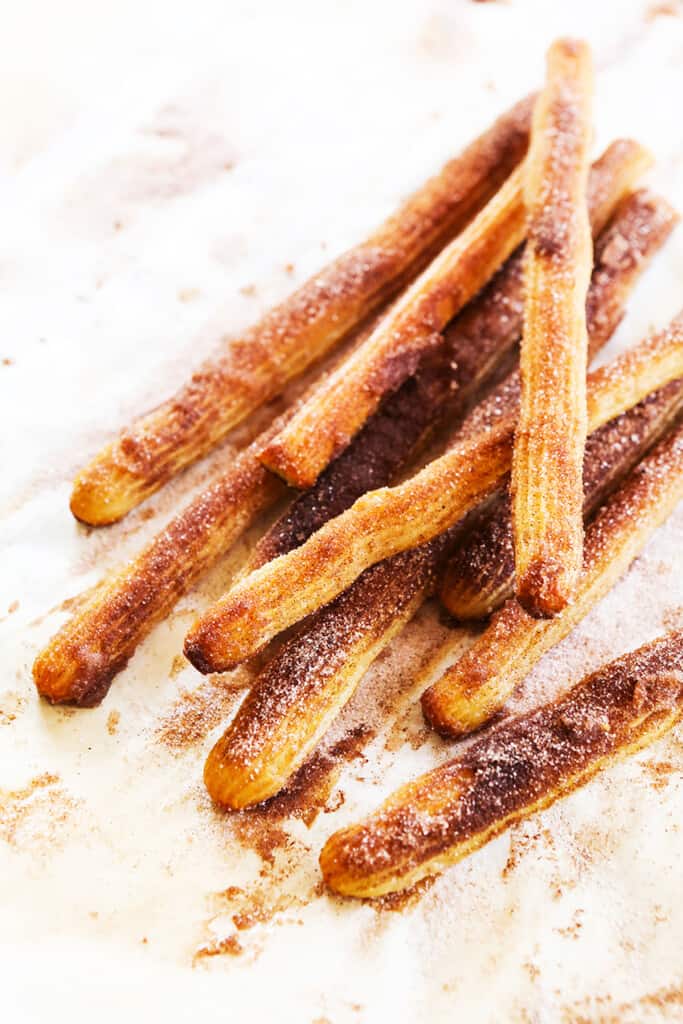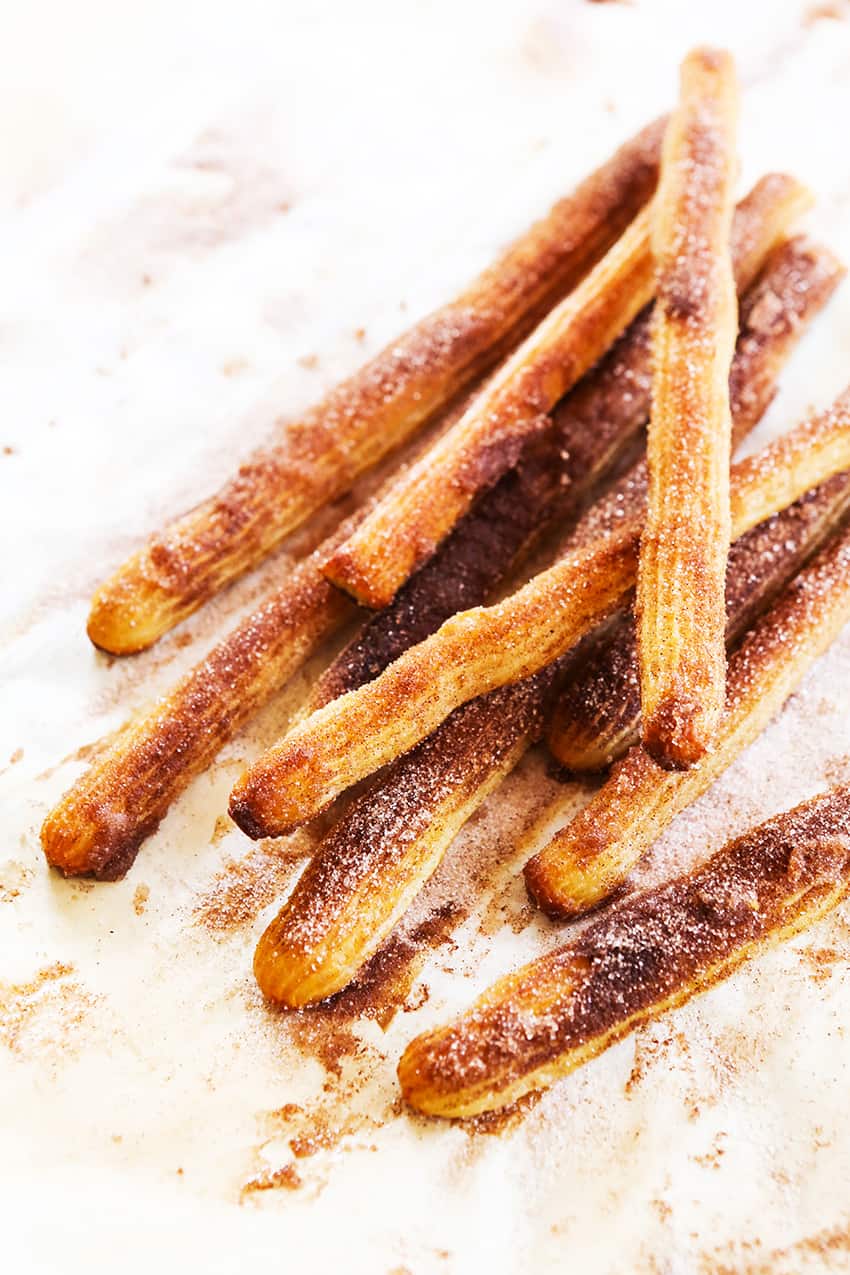 Make Churros the easy way by baking them in the oven! Baked Churros are the perfect dessert to enjoy on Cinco de Mayo or any time of the year.
Caramel-Filled Churro Cupcakes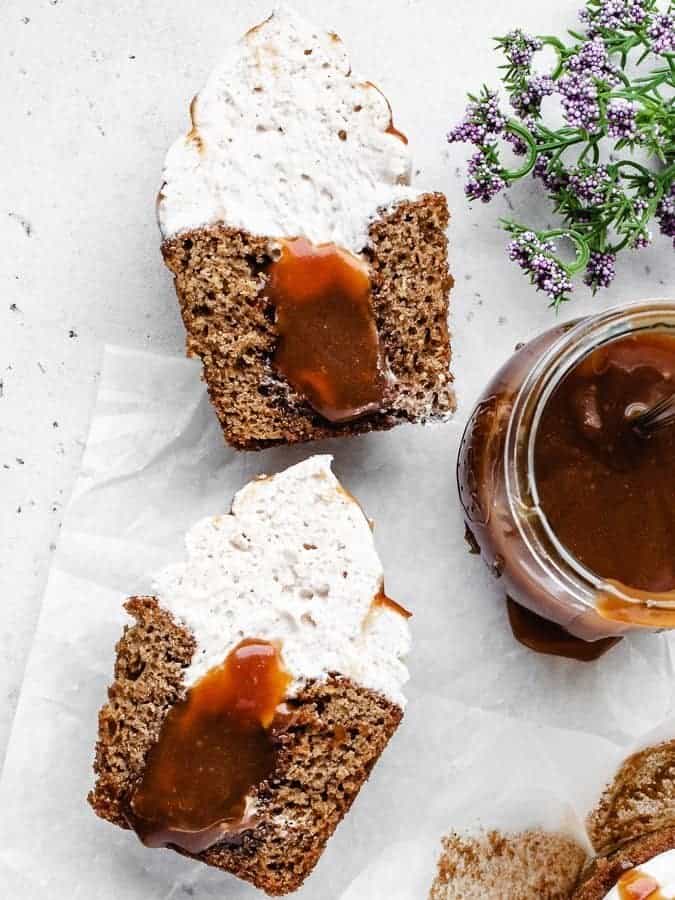 Making homemade churros can be a bit intimidating, as there's frying involved. A much simpler idea is to transform that flavor profile into cupcake form with this Caramel-filled Churro Cupcakes (from Kickass Baker) recipe.
Grapefruit Margaritas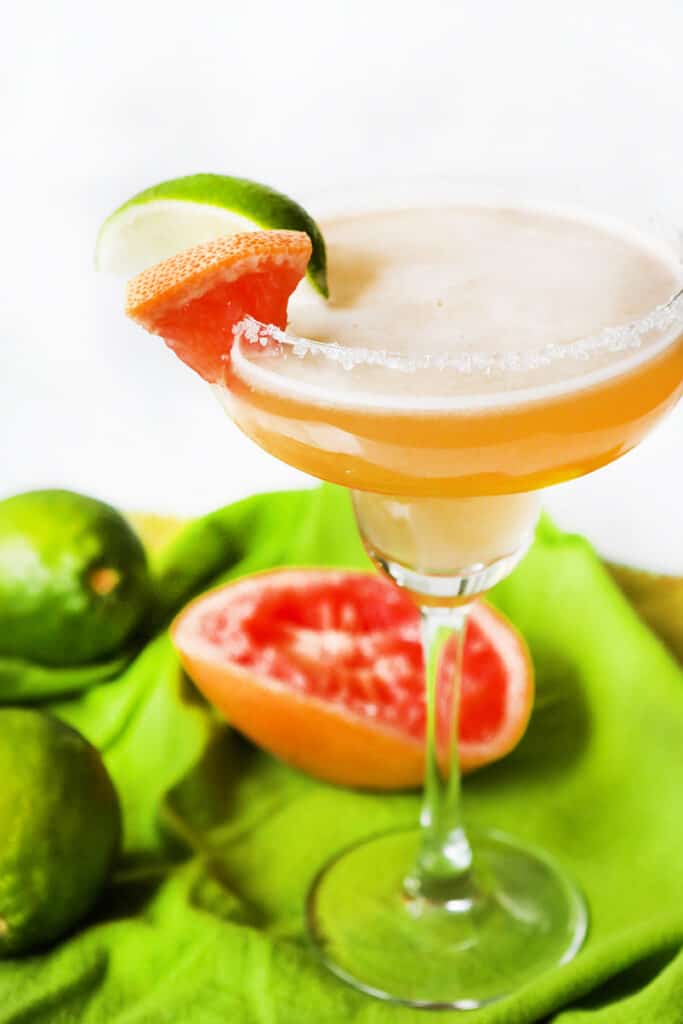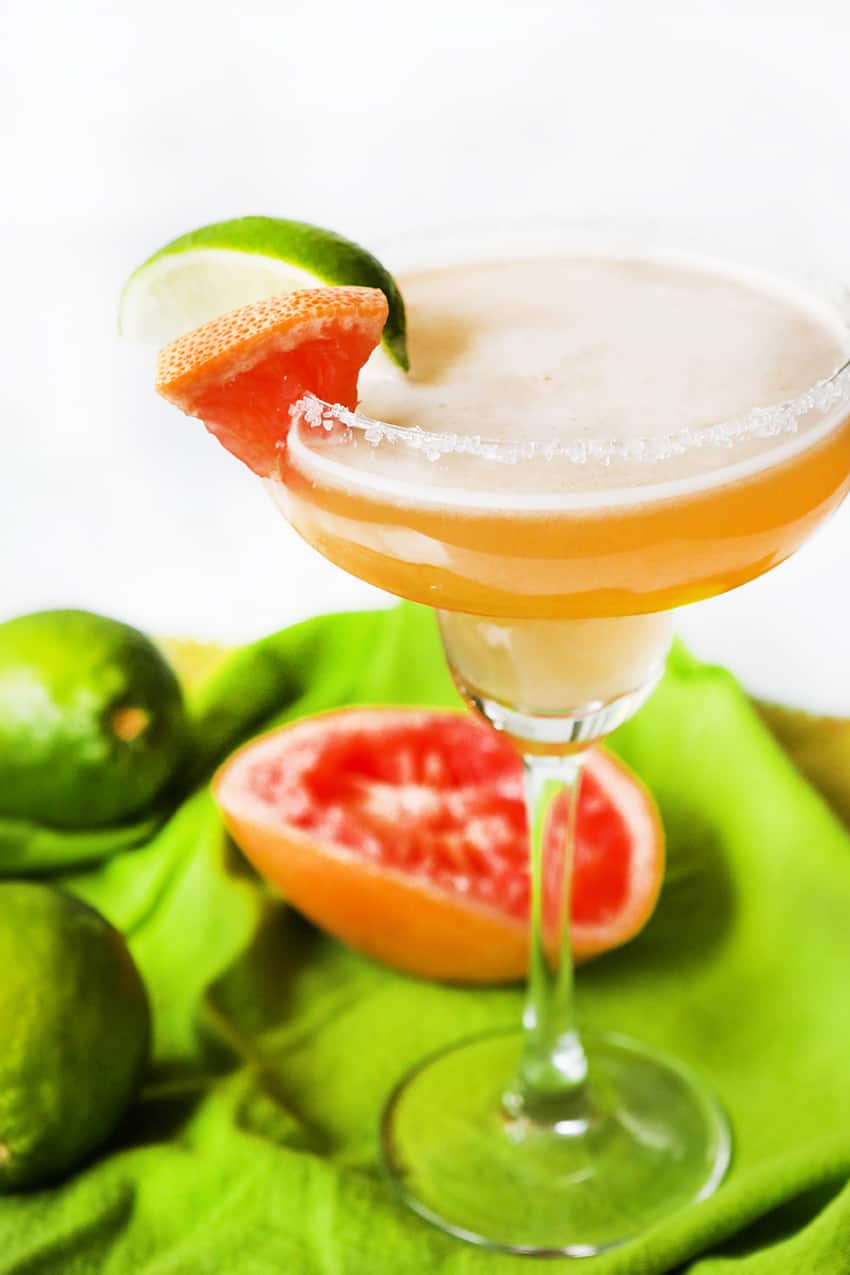 Switch up the standard margarita by replacing sweet and sour mix with fresh lime juice. The best part is the yummy sweet flavor boost!
Paletas de Fresa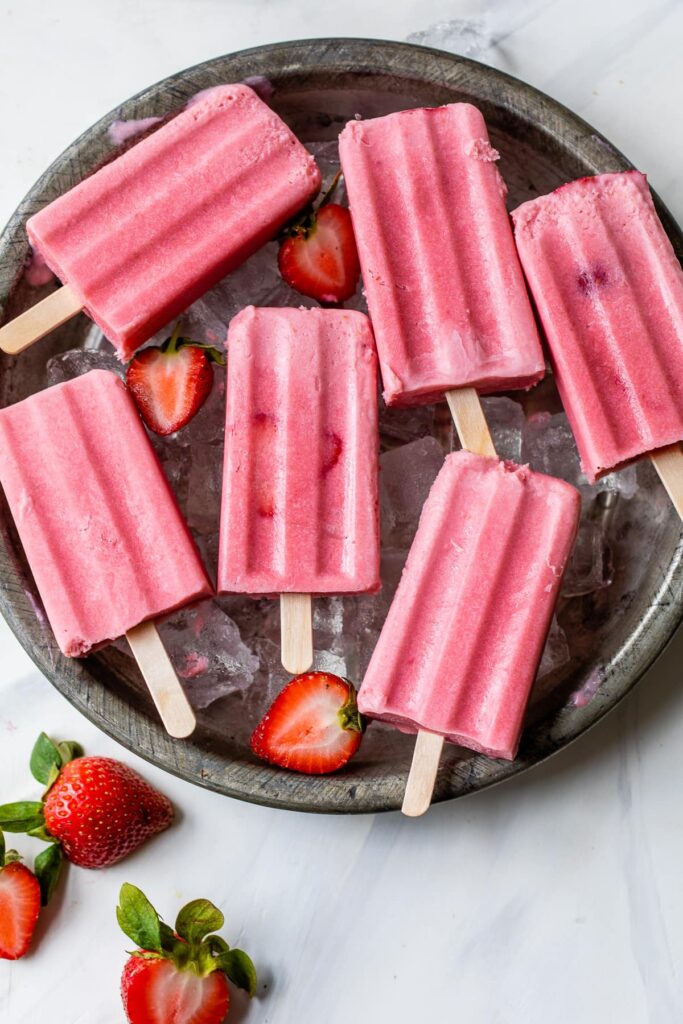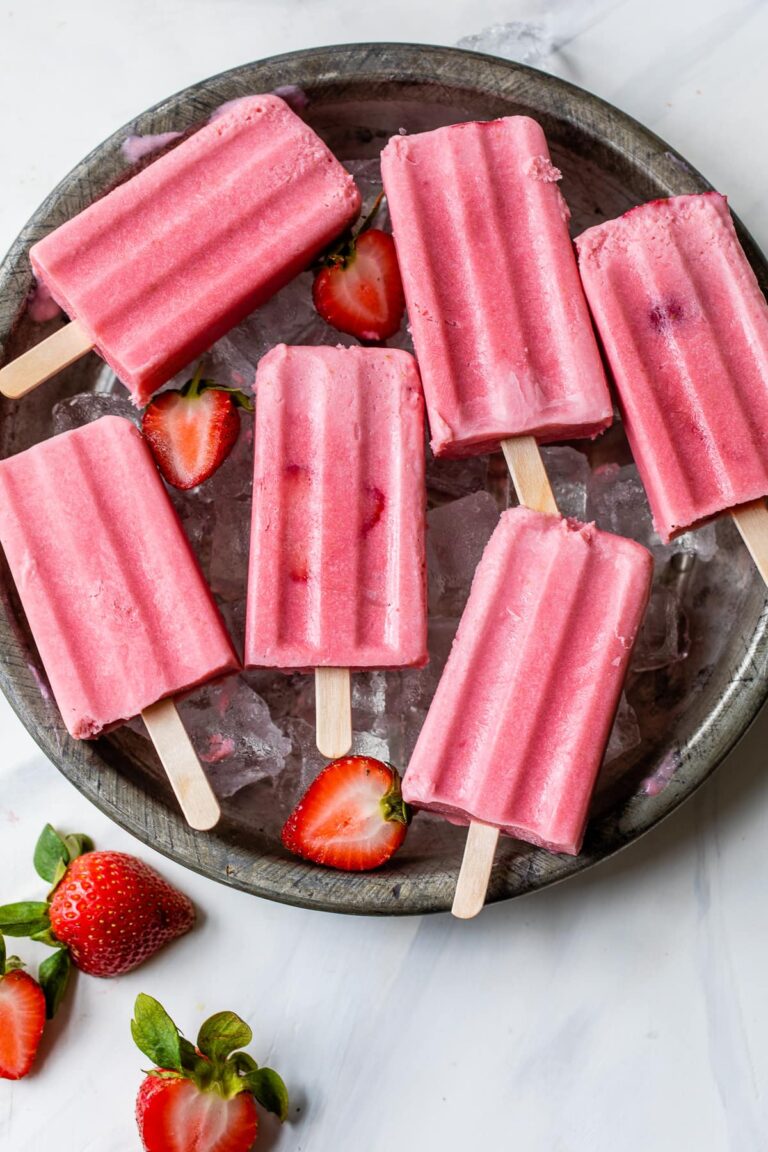 These delicious and refreshing Paletas de Fresa (Strawberries and Cream Popsicles) (from Isabel Eats) are made with fresh strawberries, cream, milk, and sugar. So smooth and creamy, they're a kid and adult-friendly treat you can enjoy all summer long!
How To Make Arroz con Leche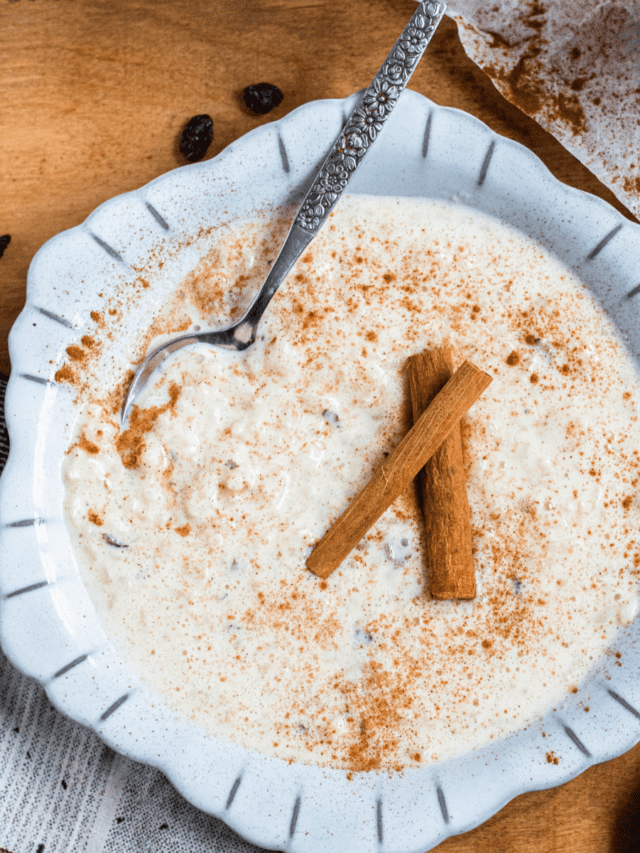 Arroz con Leche (from Foreign Fork) is a rice pudding made by cooking the rice with 3 milks and cinnamon for a traditional Mexican treat!
Te Key Lime Pie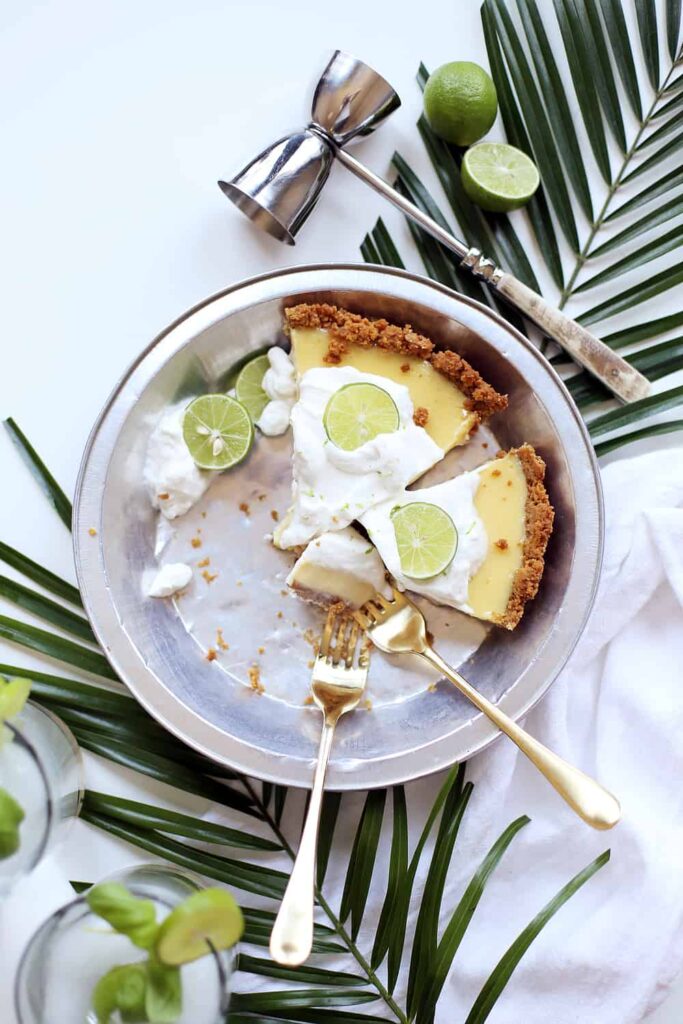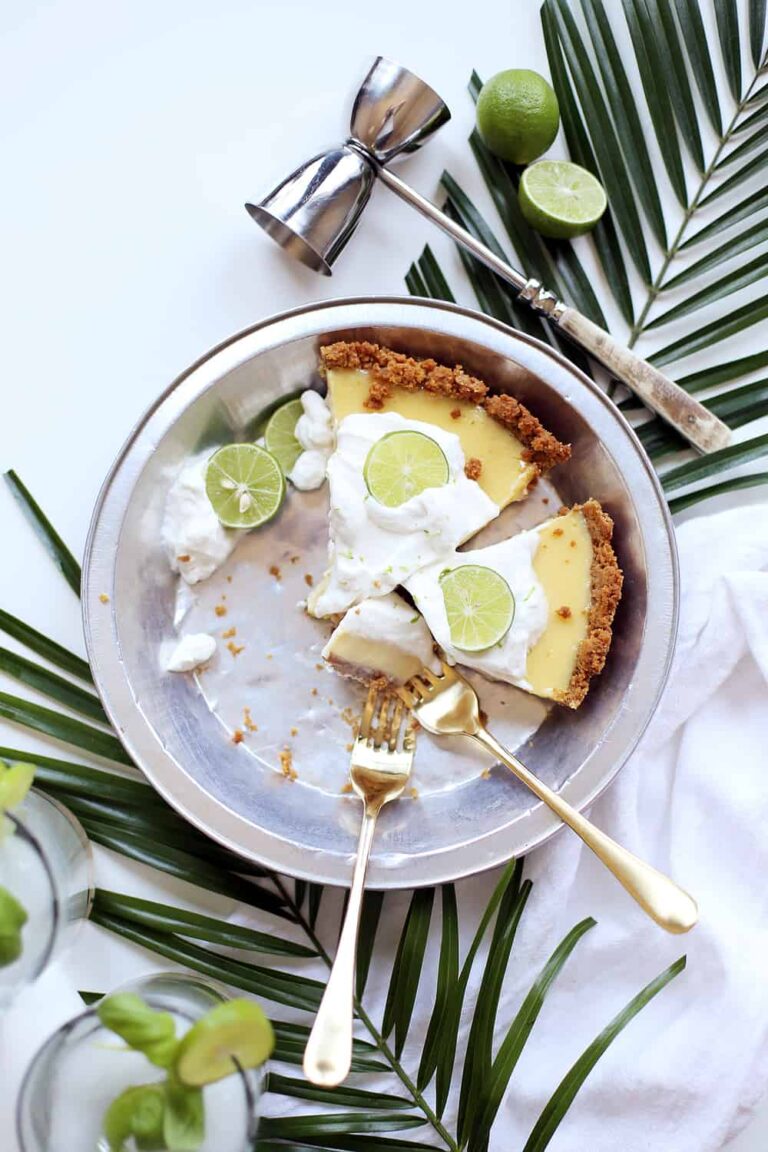 This Tequila Lime Pie ( or Te-Key-Lime Pie) (from The College Housewife) is like having a margarita in a pie, and you can totally have another margarita on the side! Enjoy!
Strawberry Churro Cupcakes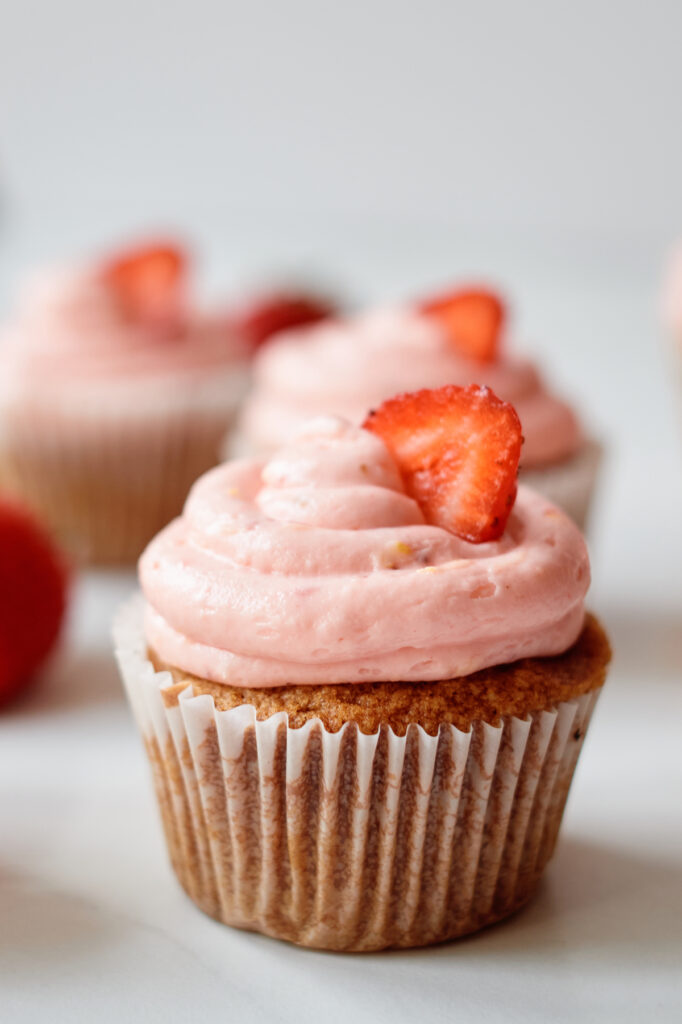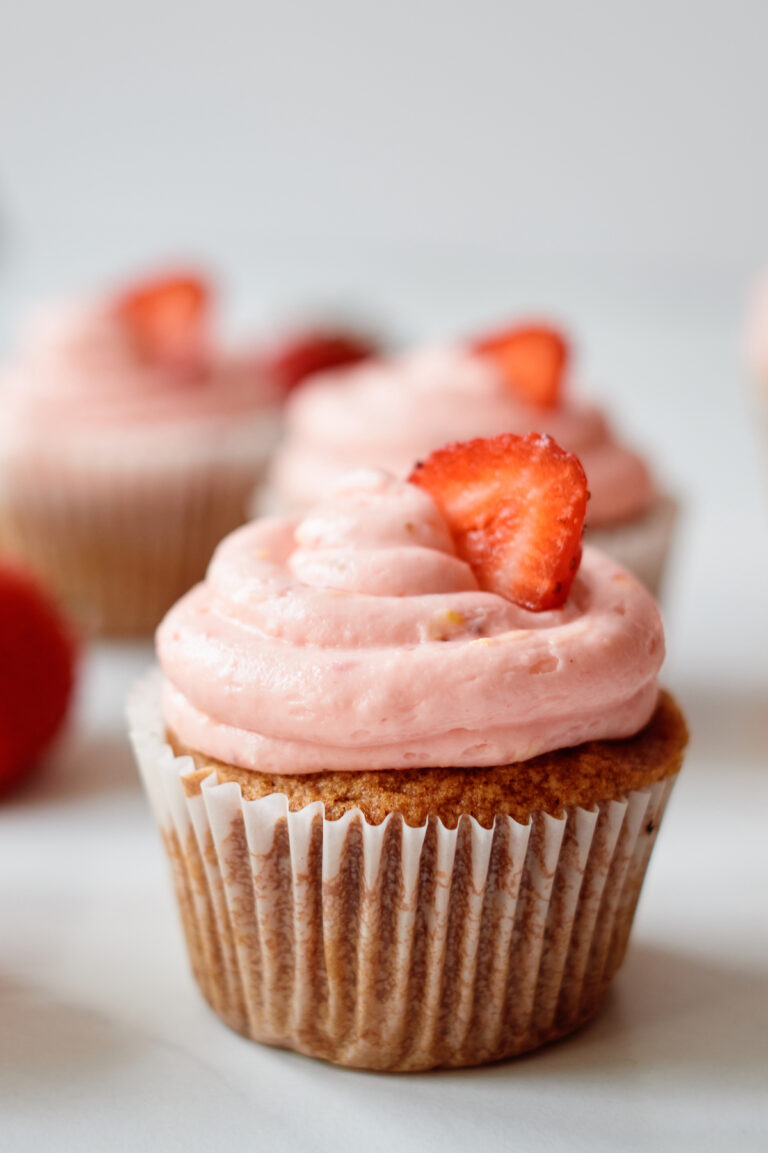 This delicious strawberry twist on churro cupcakes (from Recipes From A Pantry) is perfect for celebrating Valentine's Day, Taco Tuesday, Cinco de Mayo, or any day of the year! This easy to make cupcake recipe delivers tons of great cinnamon sugar churro flavor that kids and adults will love.
Authentic Sopapillas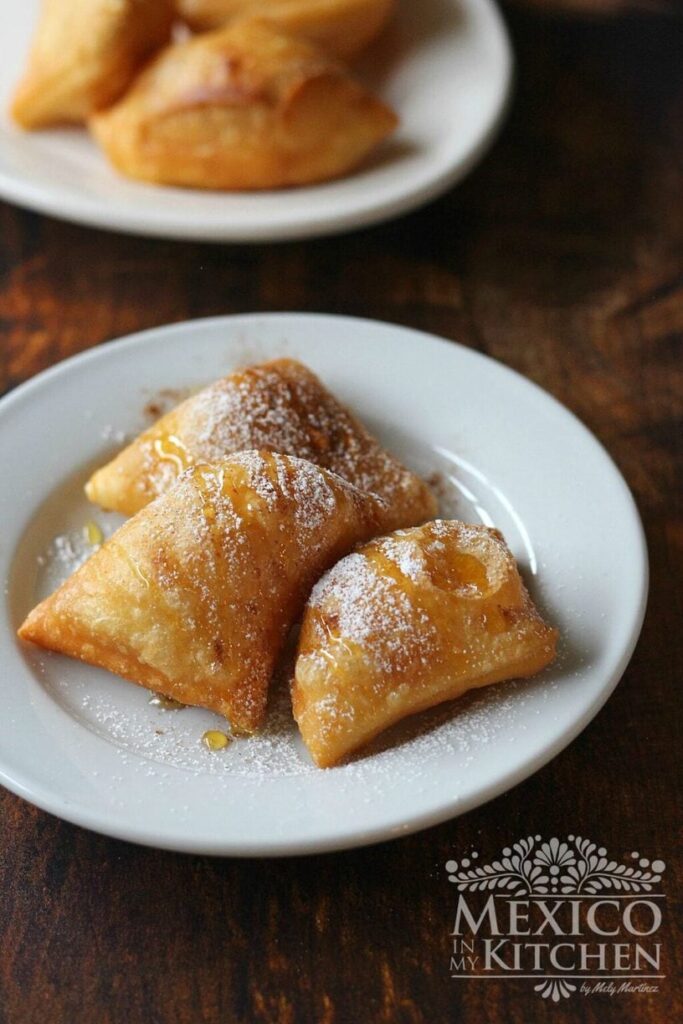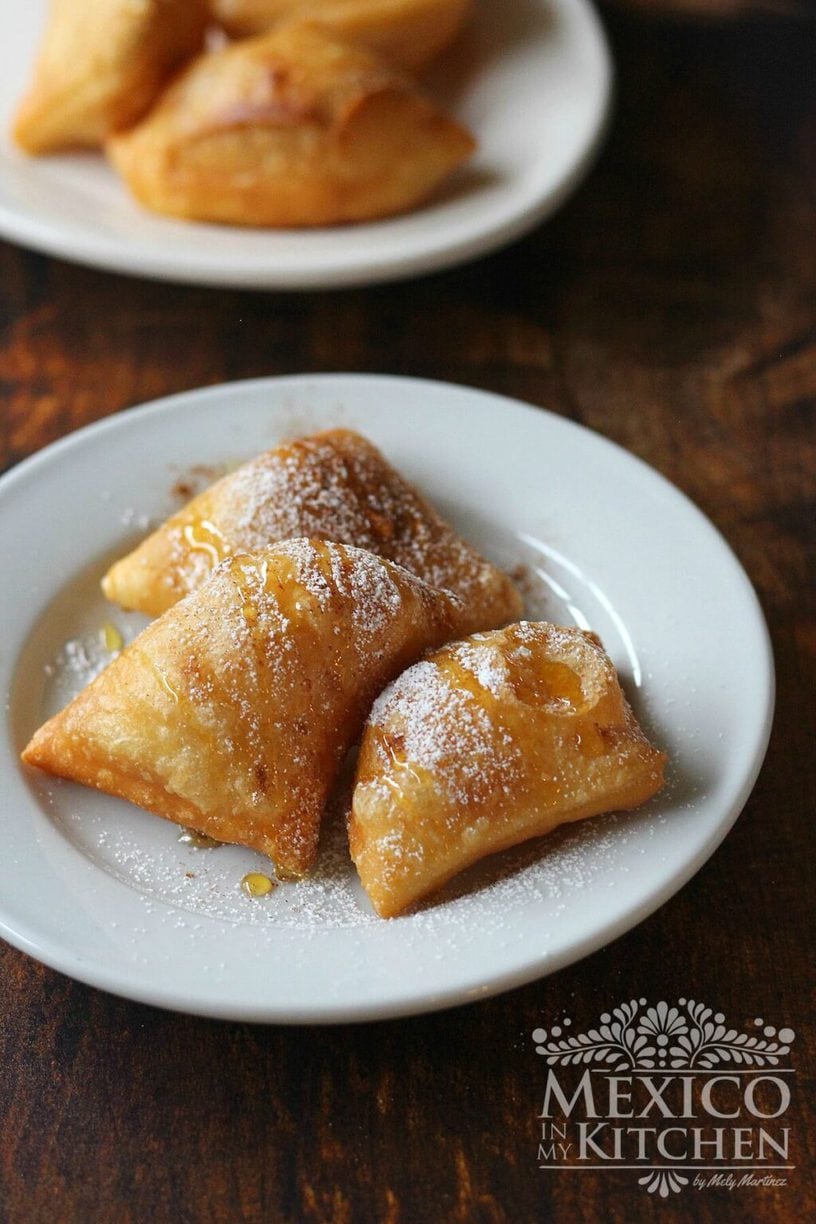 With this easy Sopapillas recipe (from Mexico in my Kitchen), you will be able to make crispy, light, and delicious Sopapillas at home for the perfect treat.
Caramelized Plantains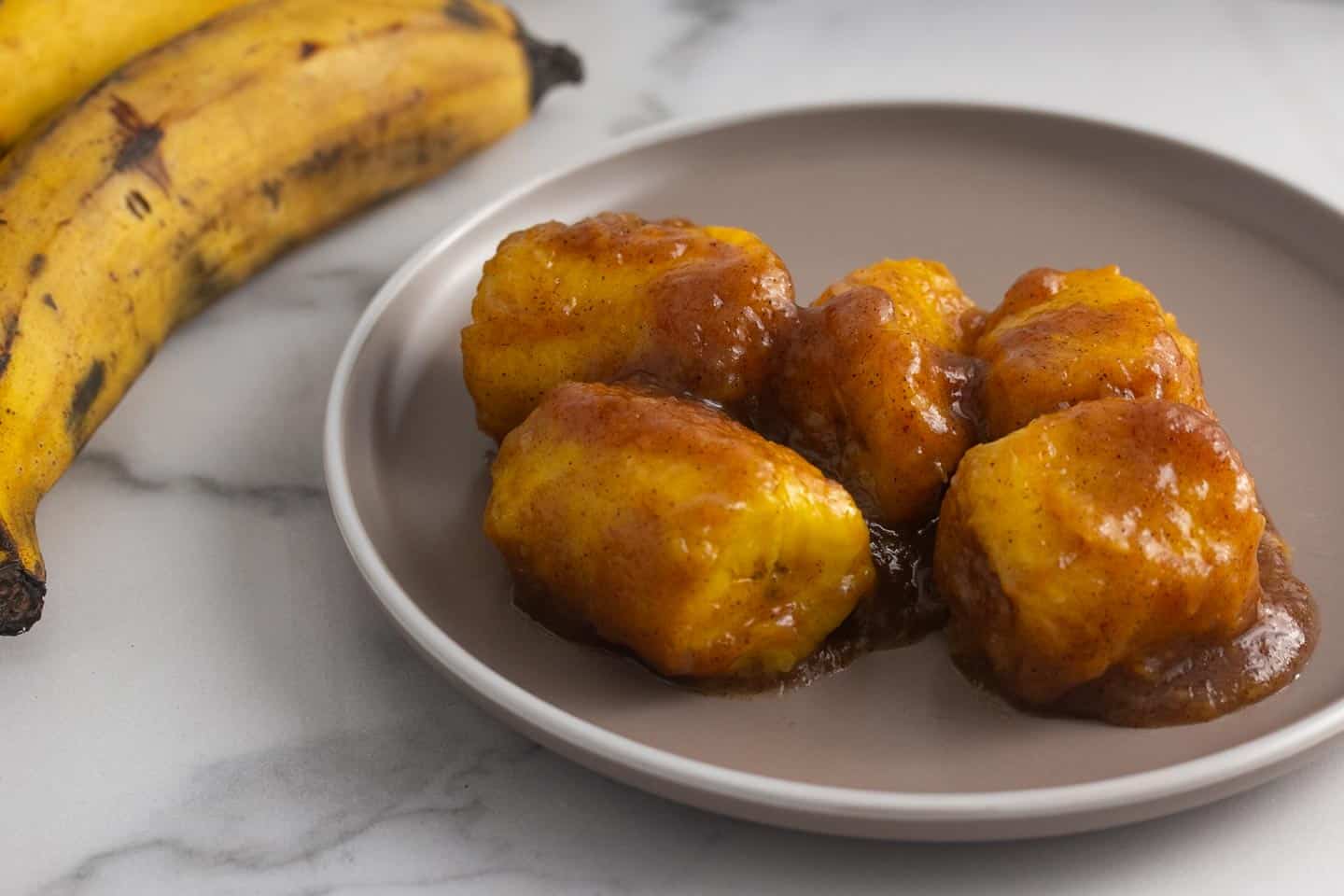 Try these delicious caramelized plantains (from Nashi Food), made with simple ingredients, ready in 15 minutes.
Cinnamon Sugar Tortilla Chips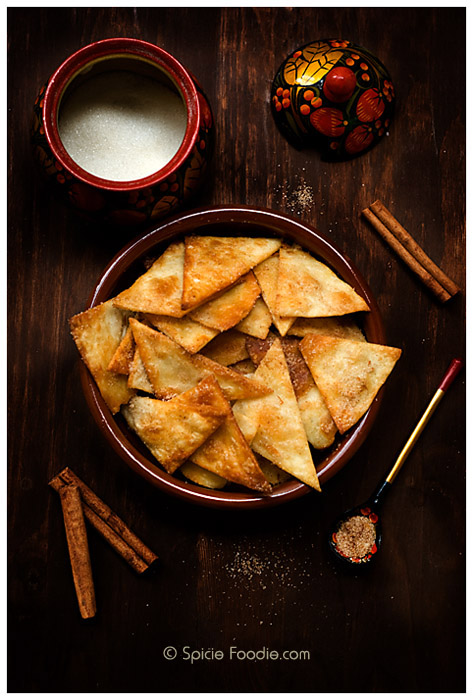 When I need that salty and/or spicy chip break I make these sweet chips. For some reason when it comes to sweets I have more self control. I do like sweets and desserts but a small serving or a few bites is all I need to satisfy the craving. Which is why these sweet cinnamon chips (from Mexican Made Meatless) are perfect.
Mini Choco Tacos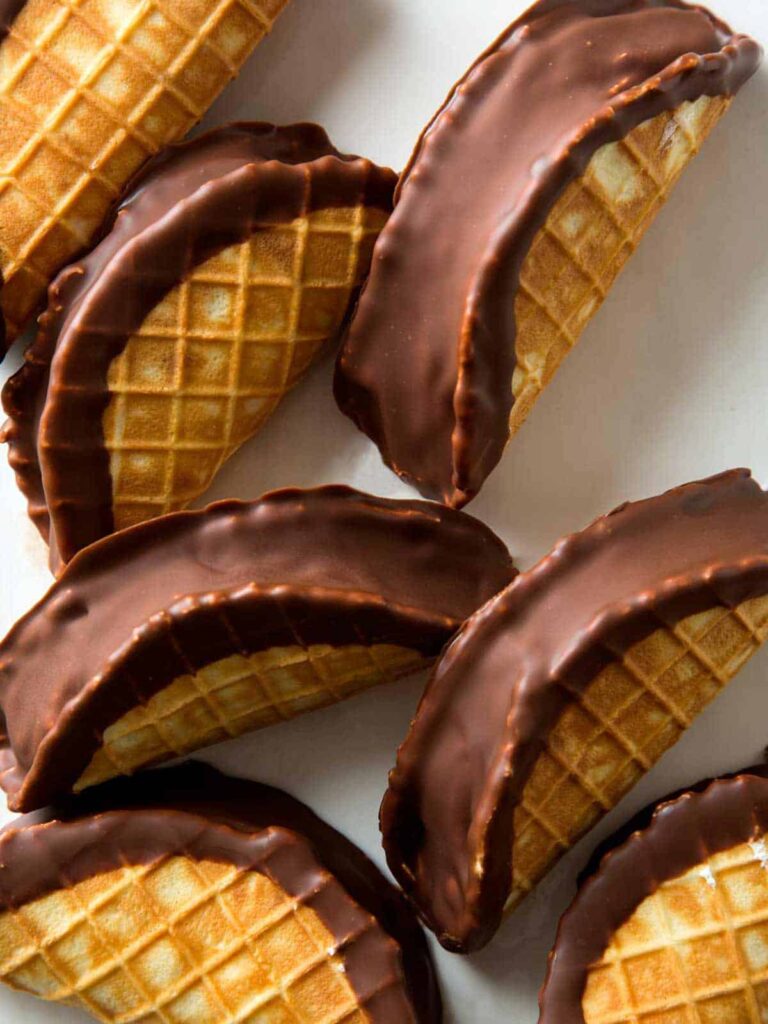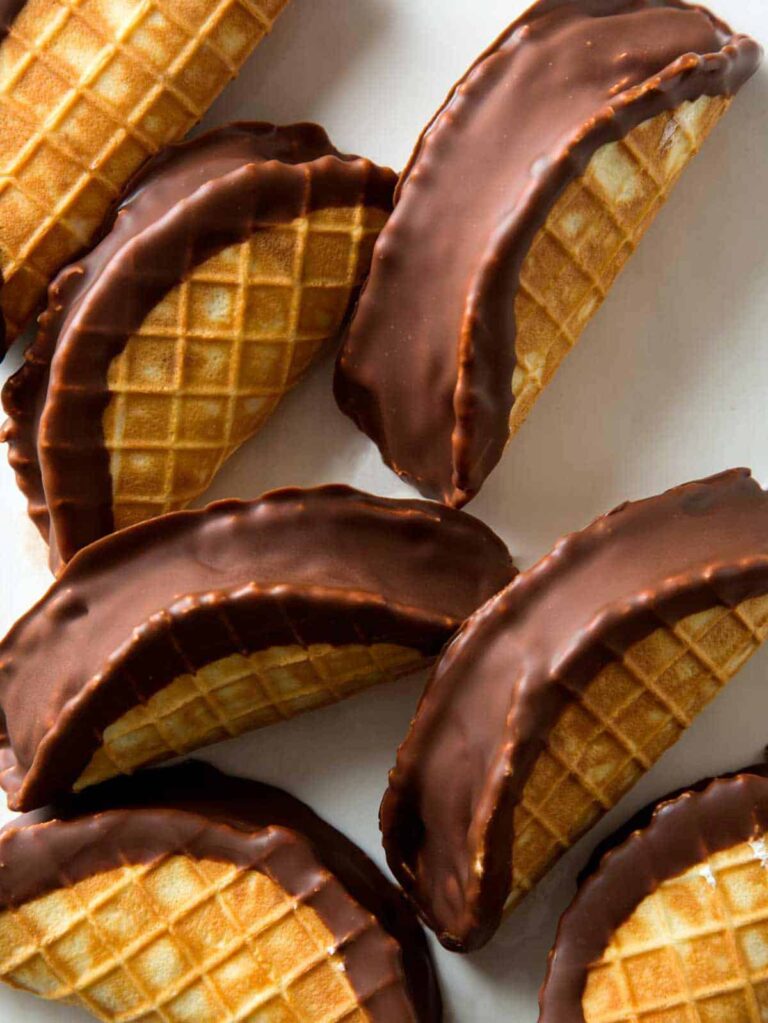 We took one of our favorite ice cream treats and re-created it at home! Our Mini Homemade Choco Tacos (from Spoon Fork Bacon) are smaller than the size you're used to, which makes them such a fun dessert. You can even fill them with any kind of ice cream you like!
Pastel de Cafe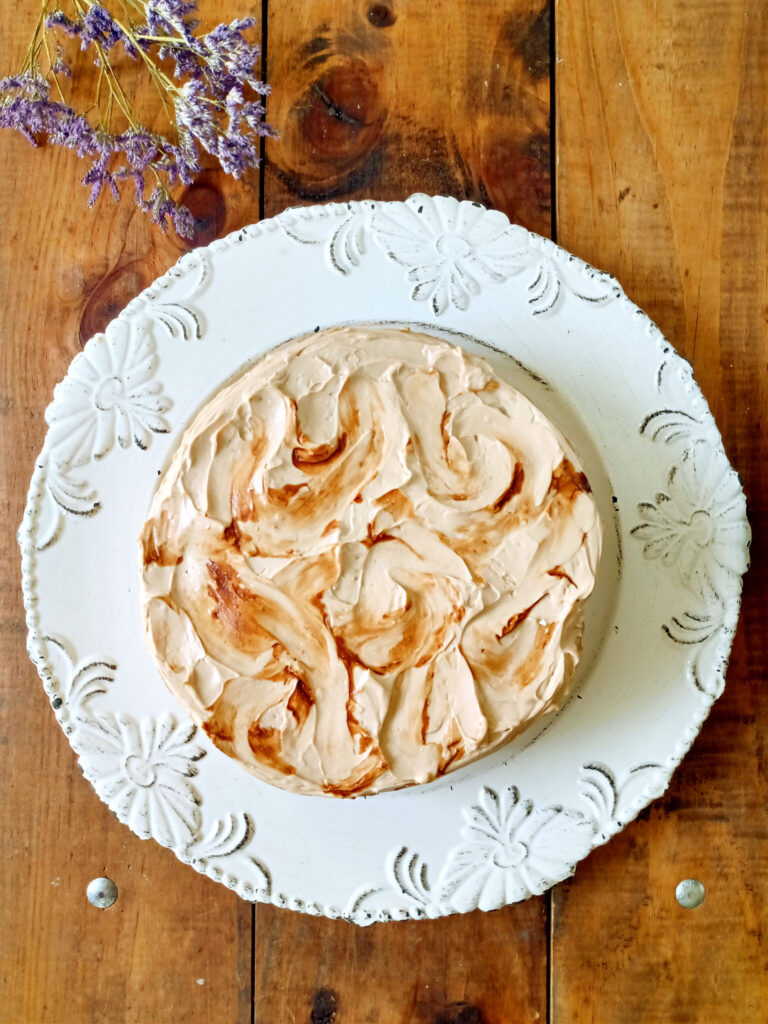 This Coffee Cake recipe (from La Cocina Mexicana de Pily) is old, it is one of those cakes that were made without fancy ingredients, without tricks, just an intense coffee flavor, I love these types of recipes!
Churro Bars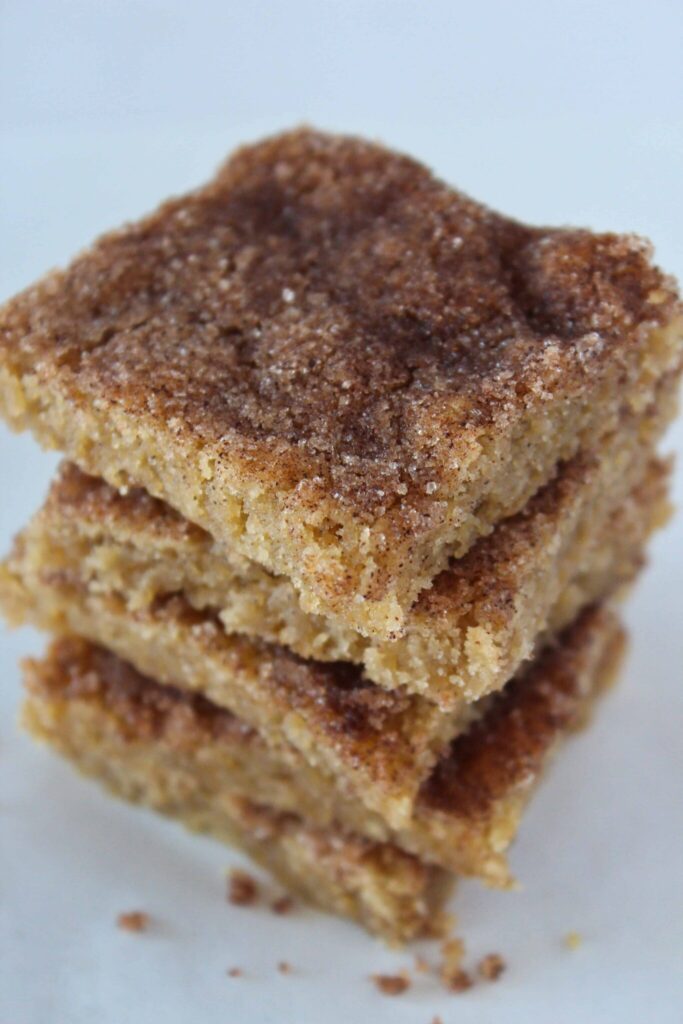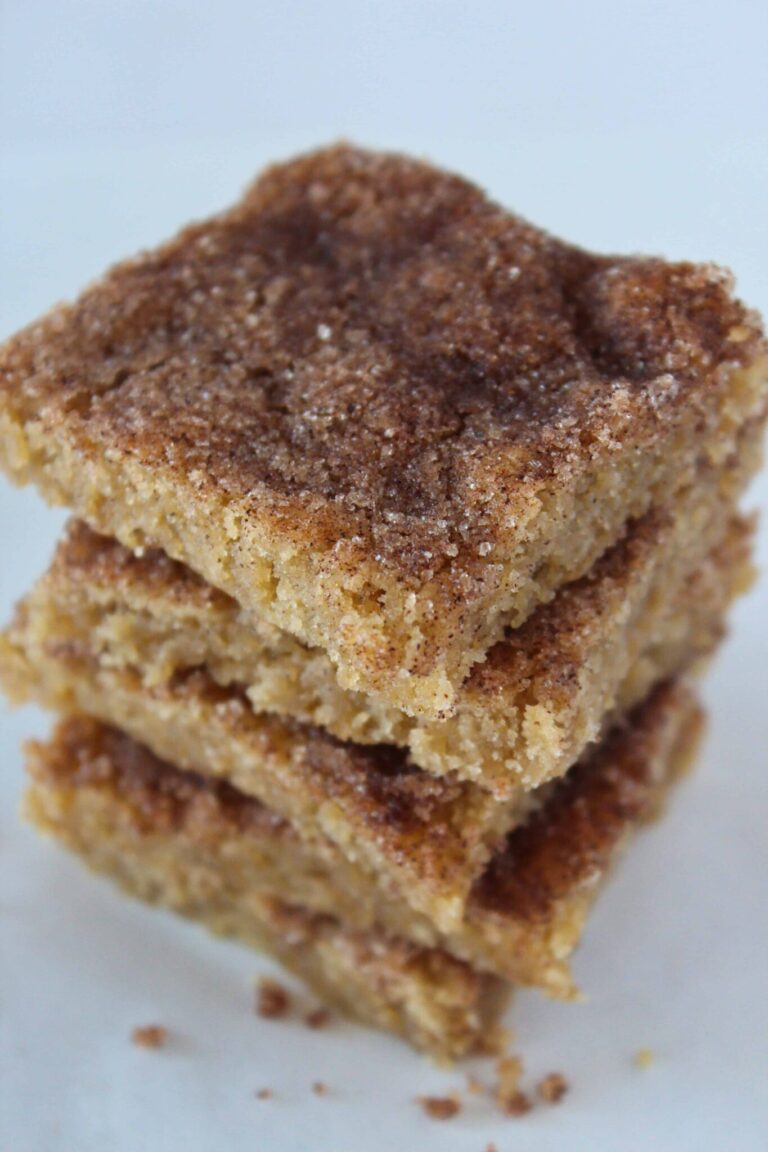 These soft and sweet Churro Bars (from Practically Homemade) are everything you love about decadent churros in a totally doable recipe that is absolutely delicious. I can't wait for you to try them! Keep scrolling to see how you can make them for yourself.
No Bake Margarita Bites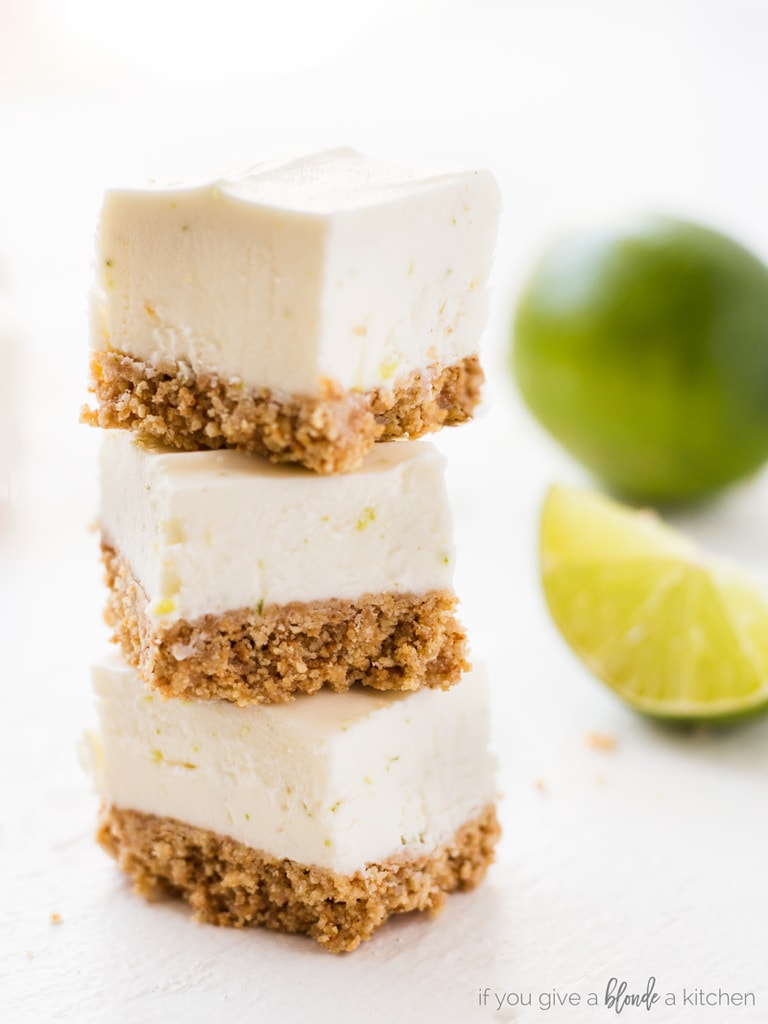 No bake margarita cheesecake bites (from If You Give A Blonde A Kitchen) are easy to make and require no oven. They're a zesty and boozy treat to make for Cinco de Mayo!
Tres Leches Cake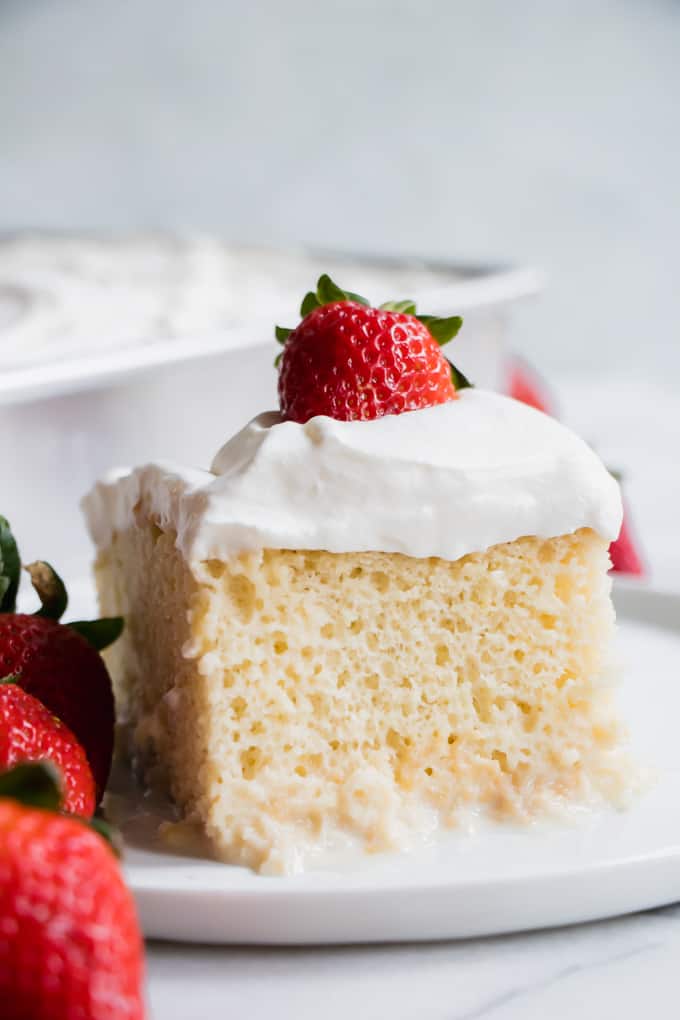 Tres leches cake (from House of Yumm). This easy to make tender cake is drenched in a three milk mixture, topped with fluffy whipped cream, and can be topped with a sprinkle of cinnamon or fresh fruit for a truly authentic Mexican dessert.
Sombrero Cookies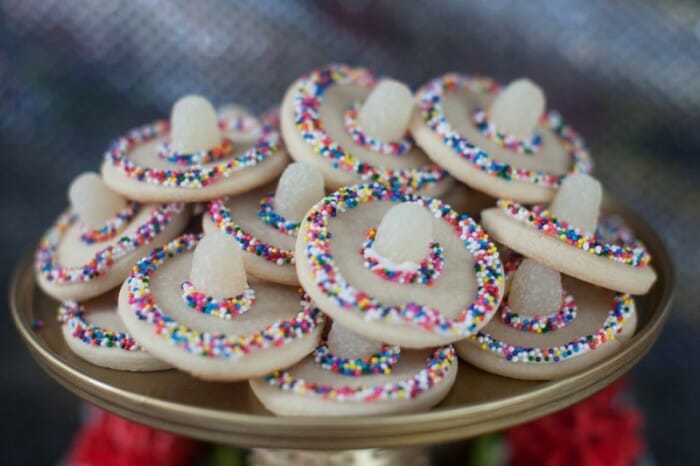 I made these cute sombrero sugar cookies (from Jenny Cookies) a few years back for Lisa Rinna's 50th birthday party. They are suuuuuper simple to make and perfect for Cinco De Mayo!
Crumbl Churro Cookie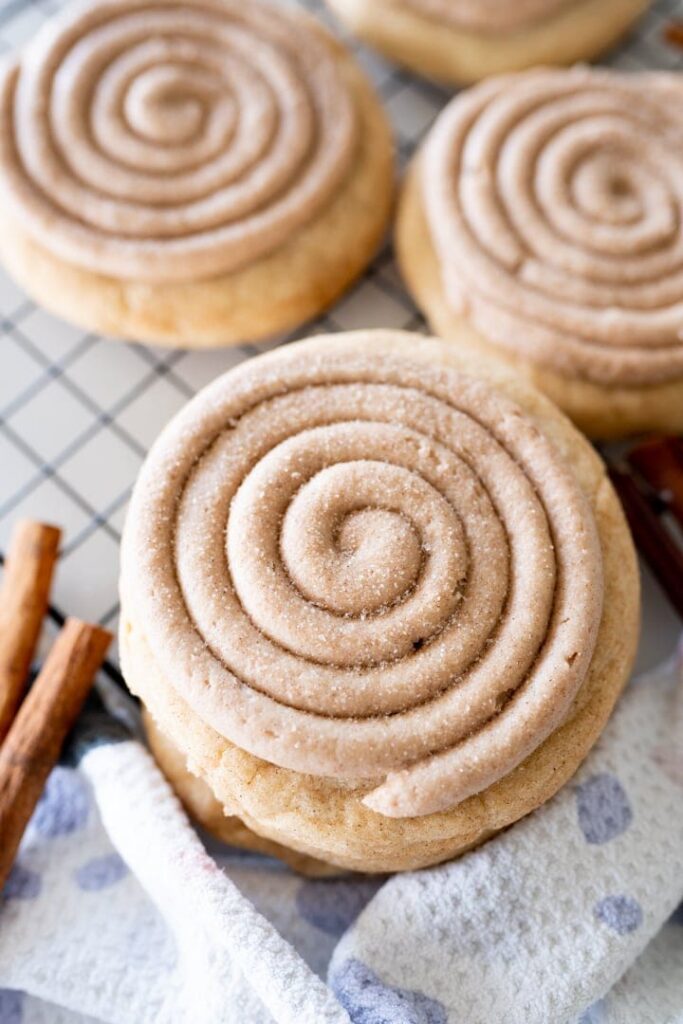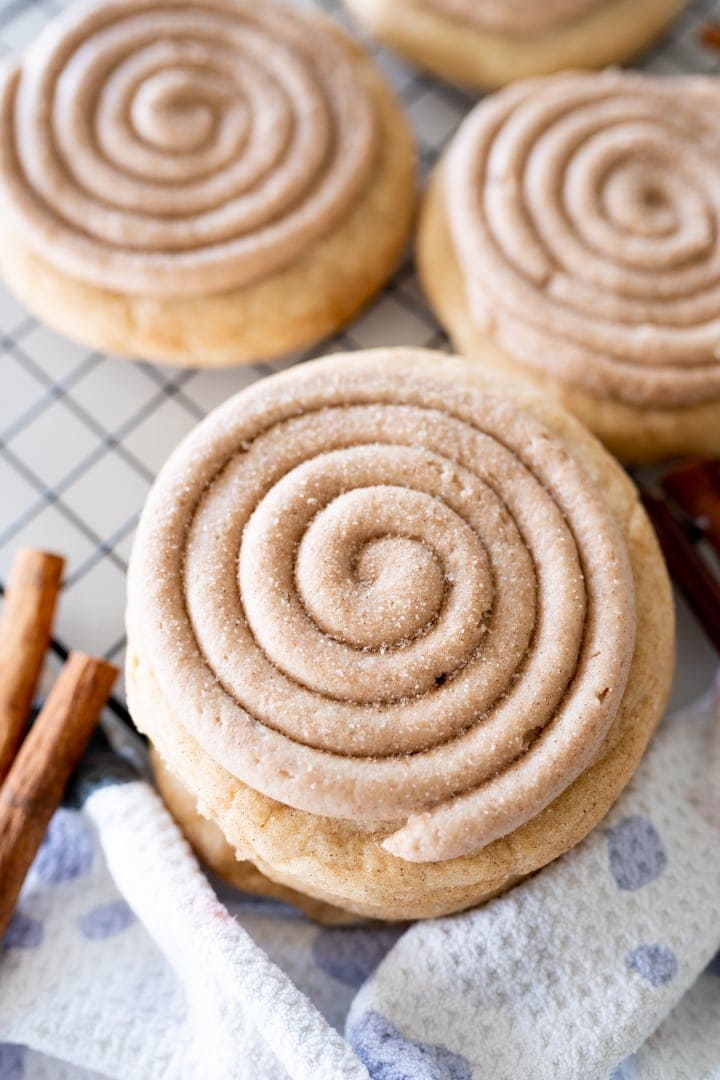 Churro Cookies (from Cooking with Karli) are a cinnamon sugar cookie topped with a cinnamon buttercream, this Crumbl copycat is a churro lovers dream!
Homemade Authentic Mexican Buñuelos Recipe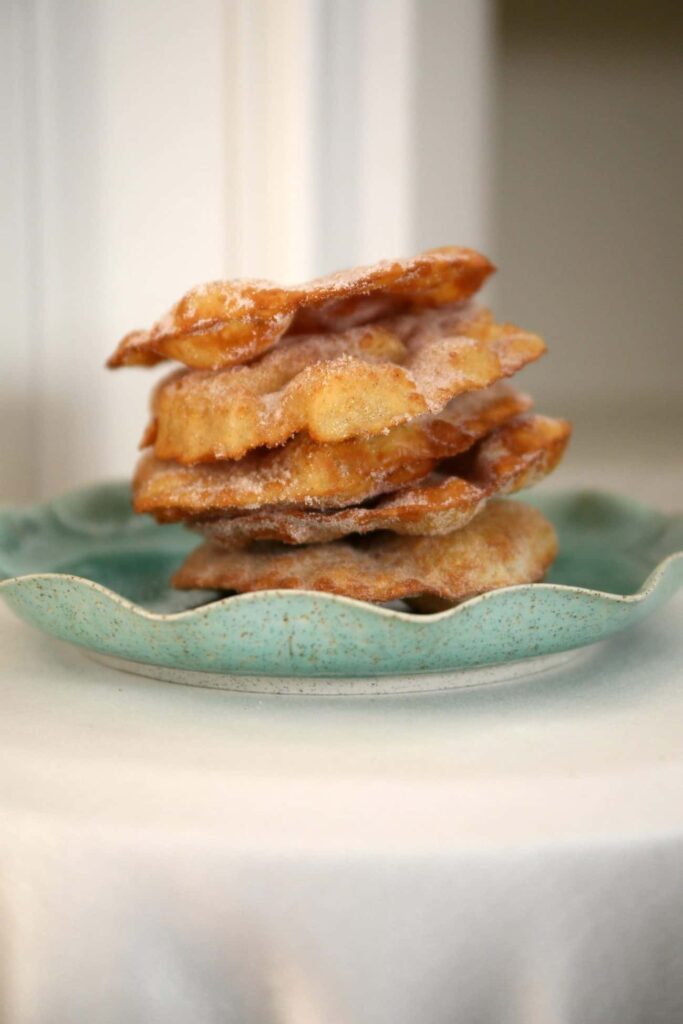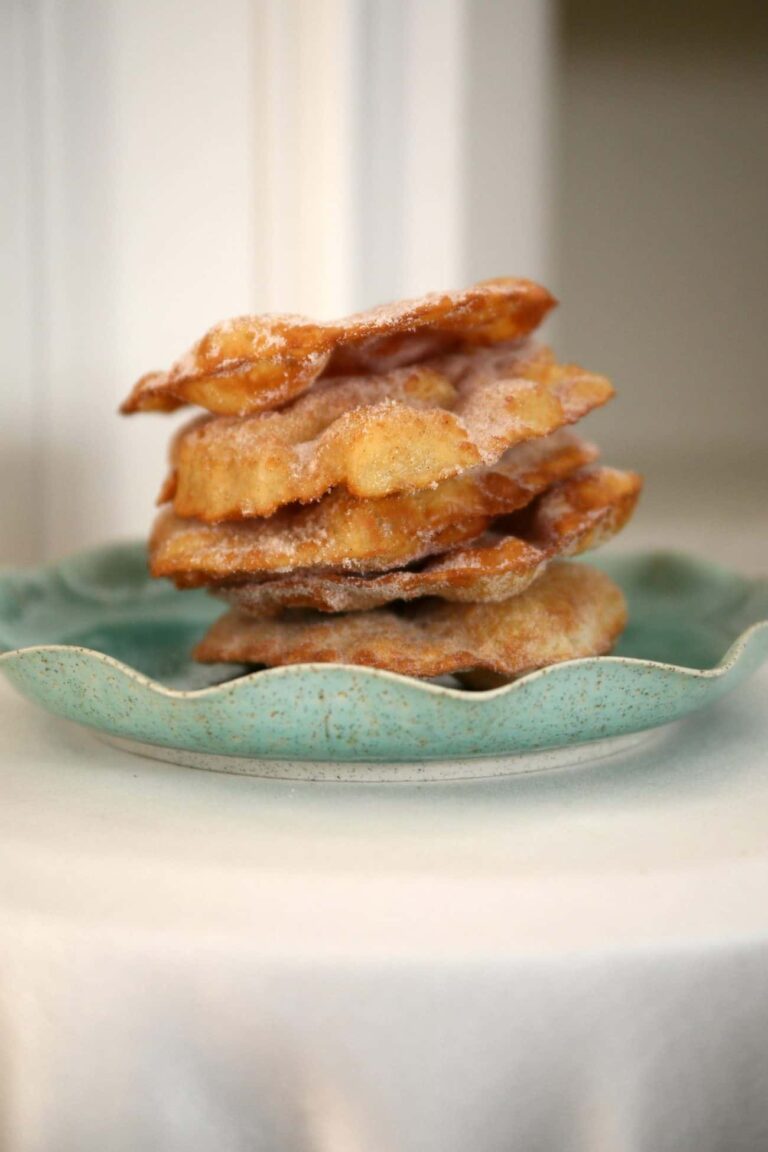 Lightly sweet and perfectly golden brown, this recipe for Homemade Authentic Mexican Buñuelos (from Muy Bueno Cookbook) is a must during the holiday season. Simple tortilla-like fritters are sprinkled with cinnamon sugar for a deliciously light and crispy dessert.
Mexican Coconut Horchata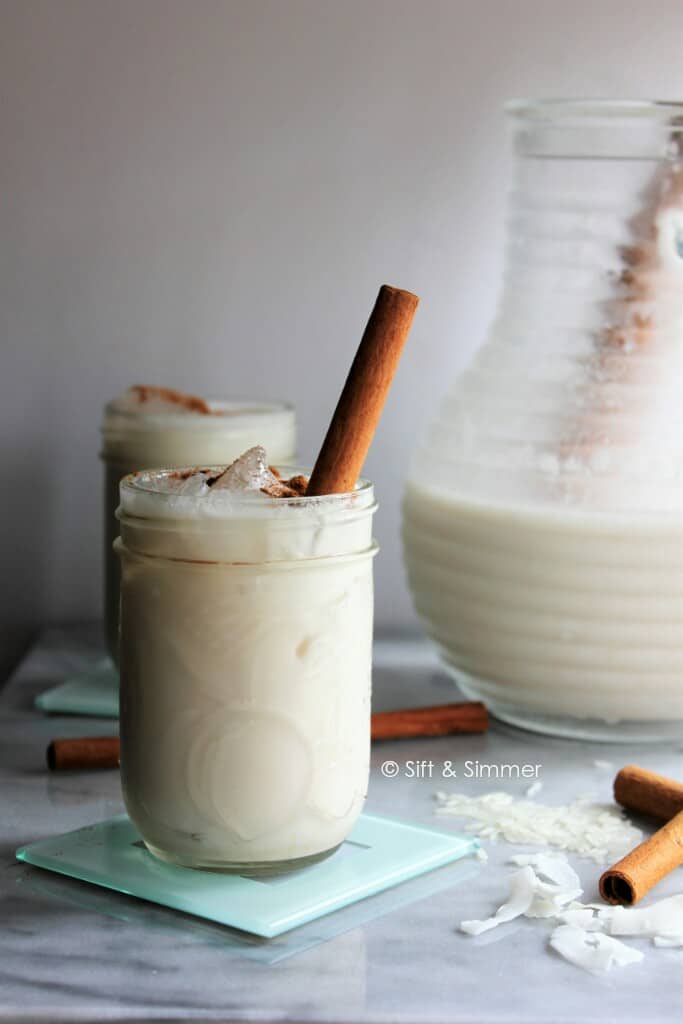 A rich and creamy, chilled horchata recipe (from Sift and Simmer) with coconut milk and cinnamon.
Best "Fried" Ice Cream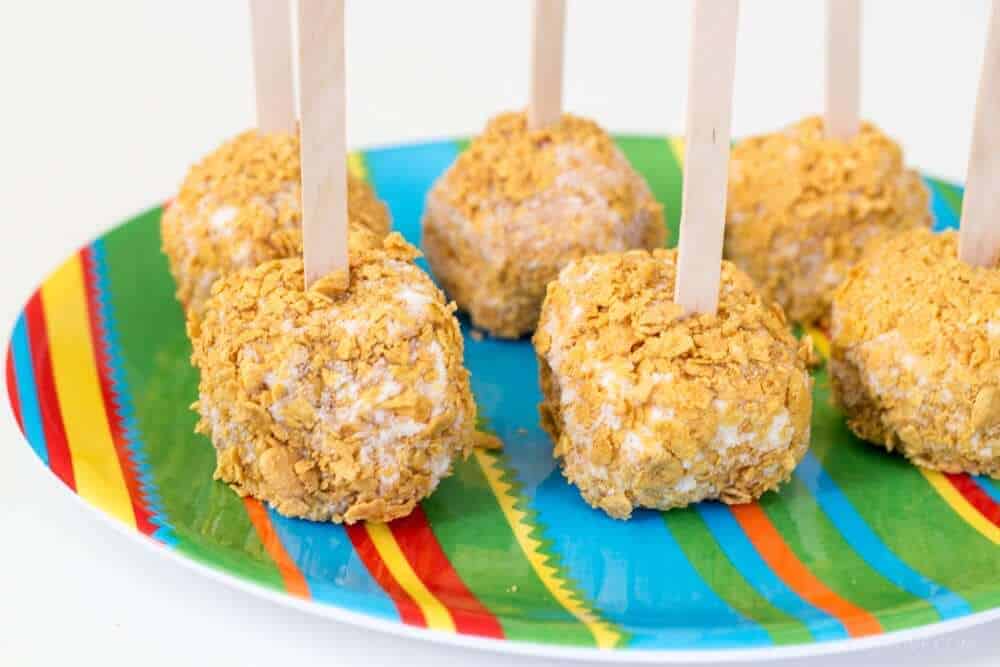 This un-fried Mexican "Fried" Ice Cream (from So Festive) tastes just as good as the fried stuff, without the extra calories! This easy Mexican dessert recipe is perfect sweet treat for fiesta.
Churro Chex Mix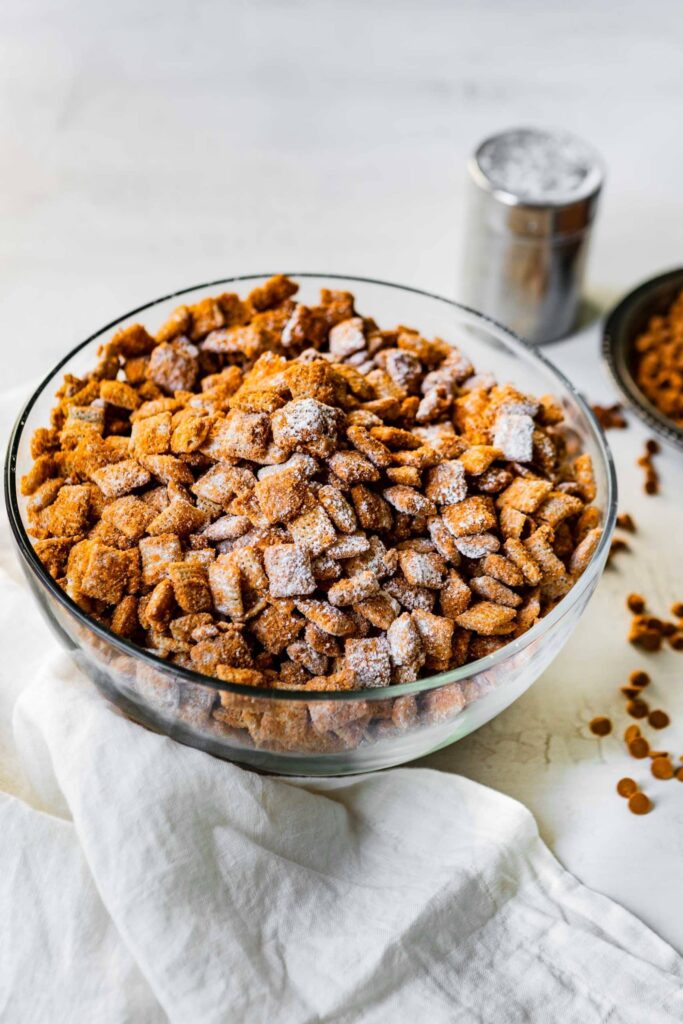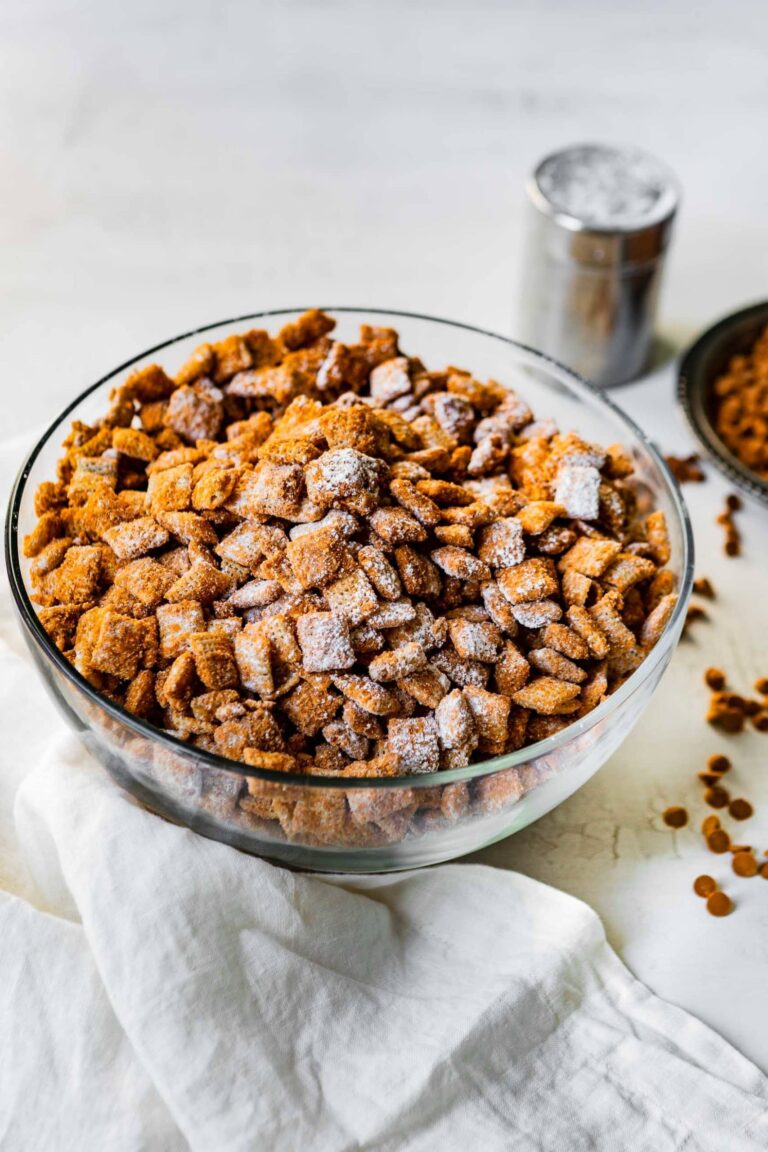 Looking for a fun and easy recipe? We love this easy churro chex mix (from Oh Sweet Basil) for parties and entertaining or just a night at home with Netflix!
Coconut Flan Recipe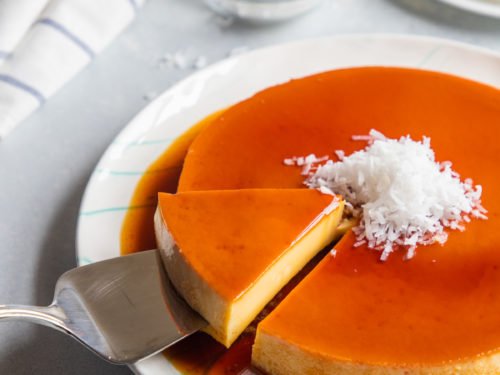 A popular and simple Latin American dessert, this coconut flan recipe (from My Dominican Kitchen) is both decadent and delicious.
Mexican Hot Fudge Chocolate Brownies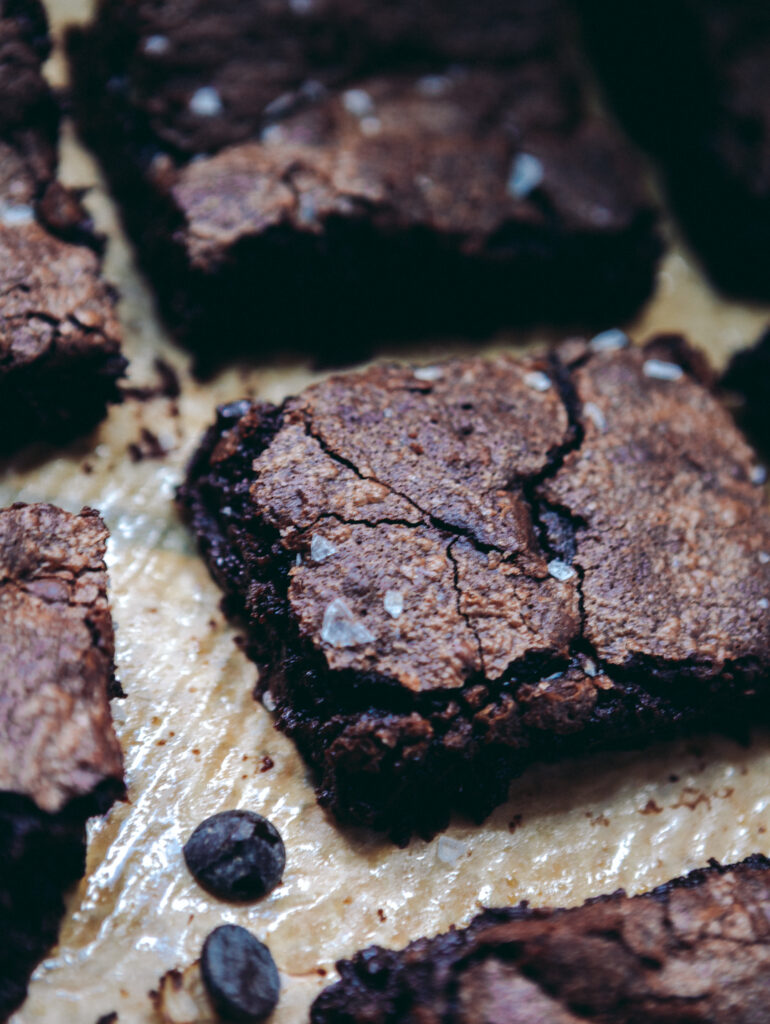 These Mexican Hot Chocolate Fudge Brownies (from Sweet and Sorel) are sweet fudgy with a little spice, too. They are a great way to shake up your regular brownie recipe. Don't miss out on trying these delicious brownies!
Mexican Wedding Cookies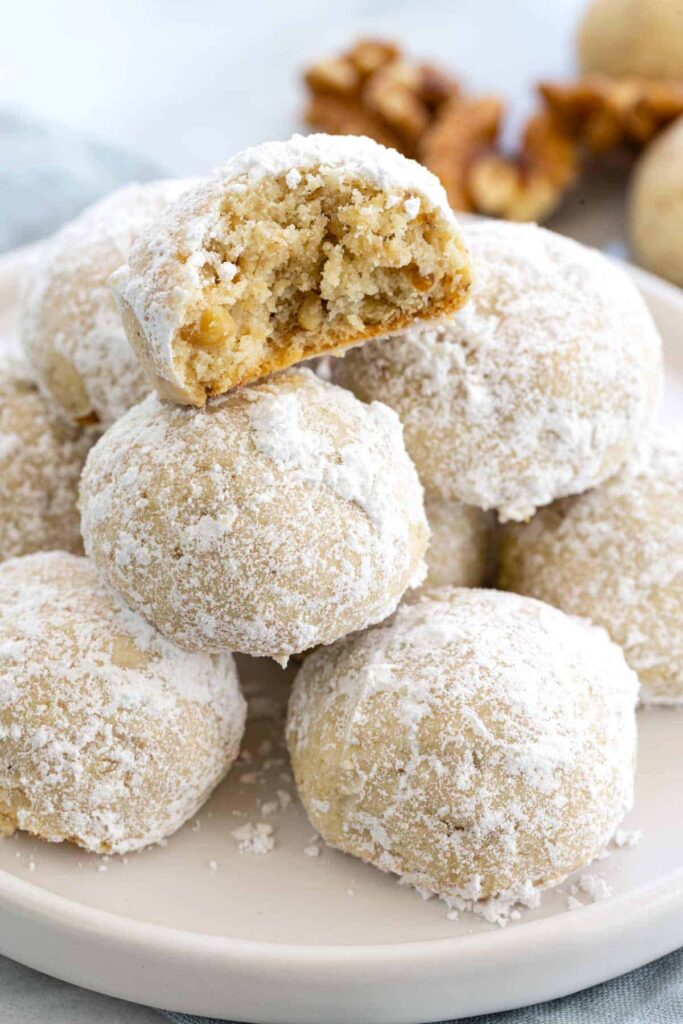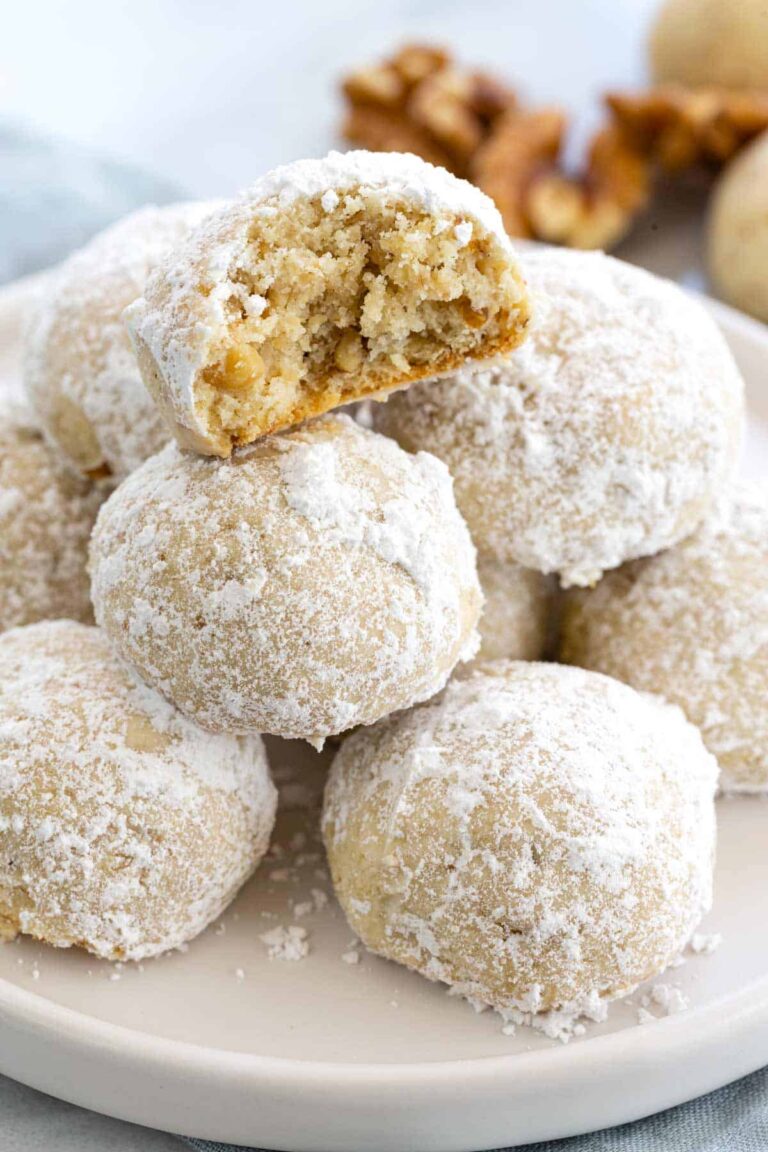 Mexican wedding cookies (from Jessica Gavin) are delicate treats made using equal parts walnuts-to-flour, and each bite crumbles with ease. The dough balls are rolled in powdered sugar twice for extra sweetness.
How To Make Pan de Anis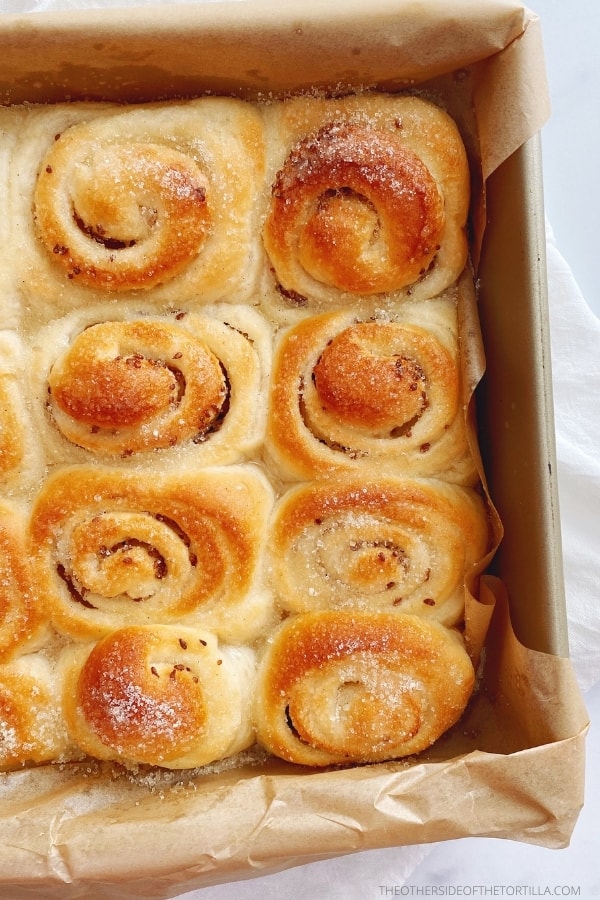 Pan de anis is a type of Mexican pan dulce (from The Other Side of the Tortilla) that comes in various shapes, but always has anise seed to give it its flavor.
More Cinco de Mayo Recipes