Shepherd's pie is a classic, meaty dish that the whole family loves. Once it's ready to dig into, what pairs well with it? Read on for 17 delicious ideas about what to serve with shepherd's pie!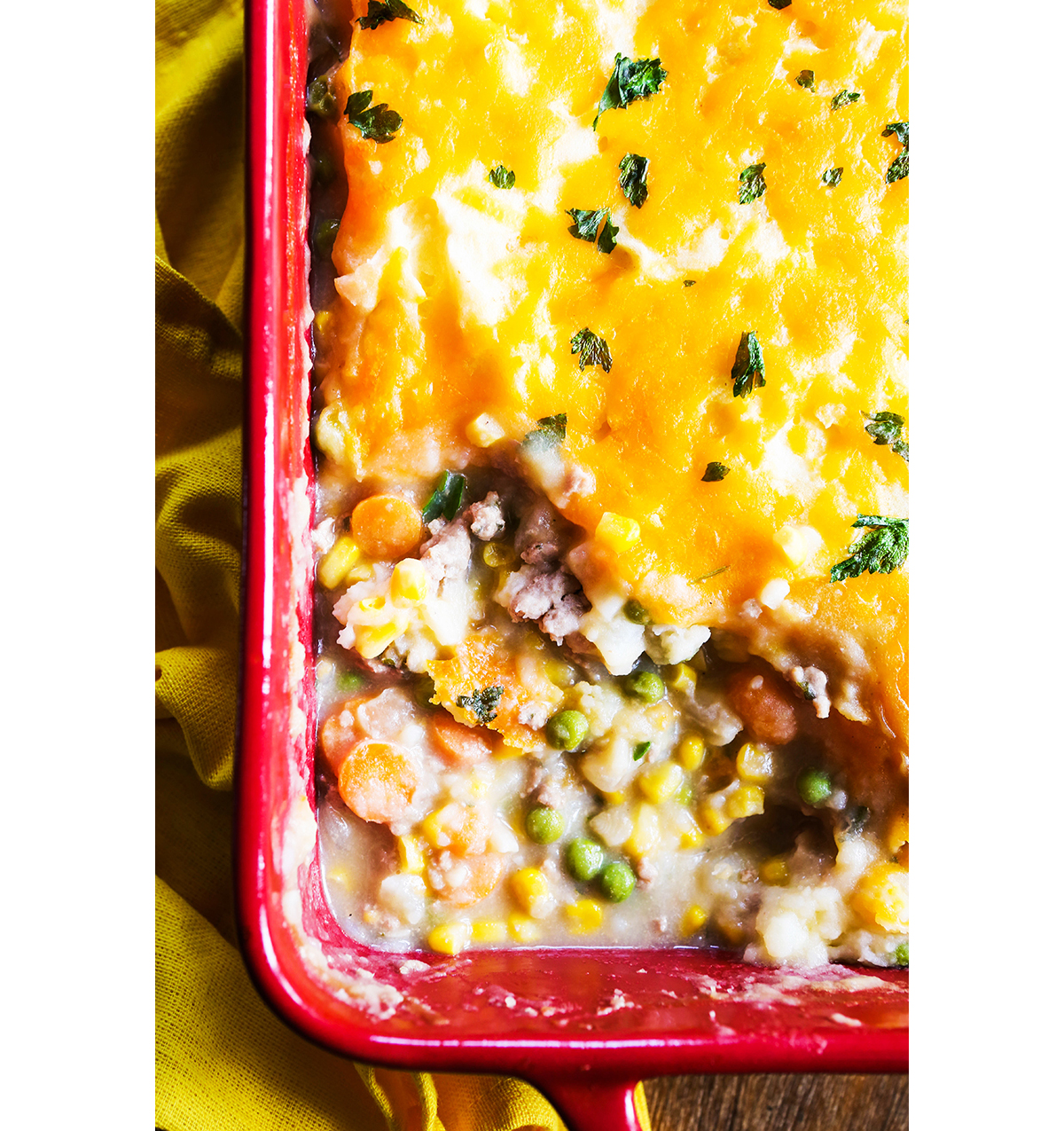 Don't you love recipes that are jam-packed with meat, potatoes and veggies? My comforting tater tot hotdish is one of those meals, as well as the delicious shepherd's pie.
Even so, you are still going to need the perfect side dish to serve alongside this filling meal, right? We have compiled a list of side dish options for you to prepare while your pie is baking in the oven.
Read on for a bunch of scrumptious and easy ideas about what to serve with shepherd's pie!
FAQ About Shepherd's Pie
What is the difference between shepherd's pie and cottage pie?
The term "cottage pie" predates "shepherd's pie" by a century, but the terms were used interchangeably for quite some time. Technically, the type of meat that is used in the dish is the main difference between the two. Shepherd's pie typically involves lamb and cottage pie uses beef.
Can I freeze shepherd's pie?
Once a pan of shepherd's pie has been assembled, wrap it tightly in aluminum foil and freeze for up to 3 months.
Is shepherd's pie healthy?
The vegetables and meat inside shepherd's pie offer protein and other vitamins and nutrients, but the dish as a whole contains a good amount of calories.
Start With This Shepherds Pie Recipe
A ground beef, veggie-packed layer is covered by creamy, dreamy mashed potatoes and topped with melty cheese for good measure! This comforting meat pie is a great weeknight dinner and also perfect party fare!
Recipe Notes
Use any type of ground meat to creat this recipe! Regular or lean ground beef, ground sausage or ground turkey can be used.
Adding any of the following to the beef mixture is a great way to maximize the dish for extra flavor: tomato paste, lemon juice, sour cream, chicken broth, a few extra splashes of worcestershire sauce, black pepper, red wine, extra beef broth or apple cider vinegar.
Veggies included in a traditional shepherd's pie include frozen peas, corn and carrots. Feel free to replace these with vegetables of your choice!
If you're in a pinch for time, you can cheat on the potatoes (use instant or frozen) but I highly recommend taking the time to make mashed potatoes from scratch if there's time for it. Make them in your Instant Pot in just 15 minutes!
Ground lamb would be a delicious replacement for the beef!
Add 1/2 teaspoon each of rosemary and thyme to the veggie mixture for an added punch of delicious flavor.
What To Serve With Shepherd's Pie
Leafy green salad such as goat cheese salad
Roasted vegetables such as carrots, asparagus, broccoli, Brussels sprouts, green beans or tomatoes
Roasted potatoes or baked potatoes
Sauteed cabbage or cabbage steaks
Fresh vegetables such as crunchy carrots or celery sticks
Corn on the cob or creamed corn
Dinner rolls, bread sticks or garlic bread
Milk bread or Irish soda bread
Spaghetti squash or butternut squash
Baked beans
Roasted or baked sweet potatoes
Creamy soup
Stuffing
Brown rice, white rice, fried rice or cauliflower rice
Green Salad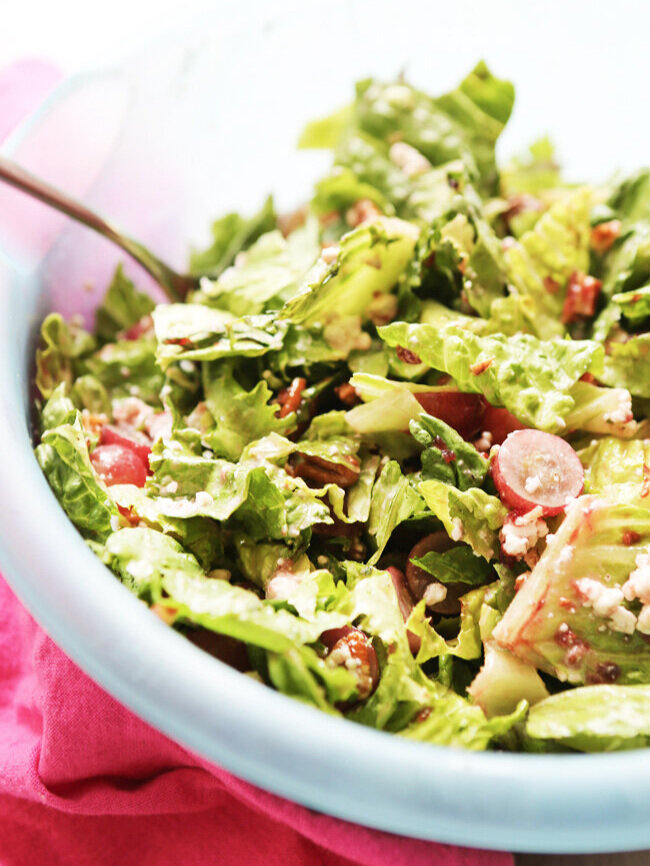 This salad is super easy to put together! It is so satisfying and you'll enjoy every bite of this crunchy and flavorful salad. Great side dish or solo meal. Also a great option to bring to your next gathering!
Instant Pot Mushrooms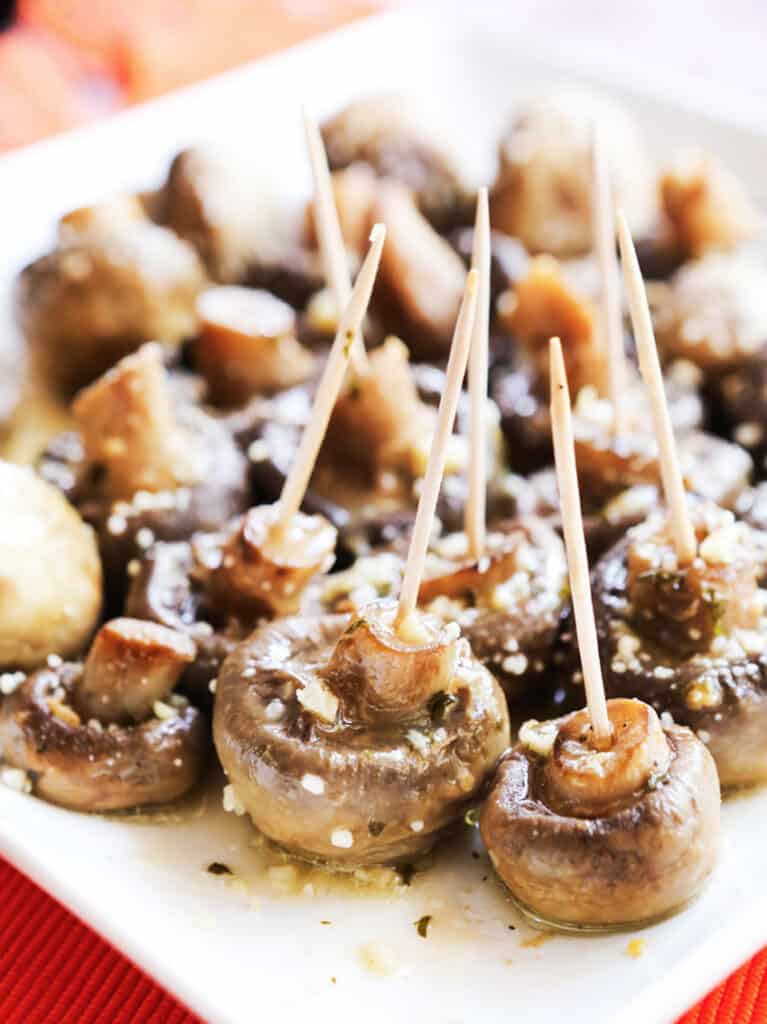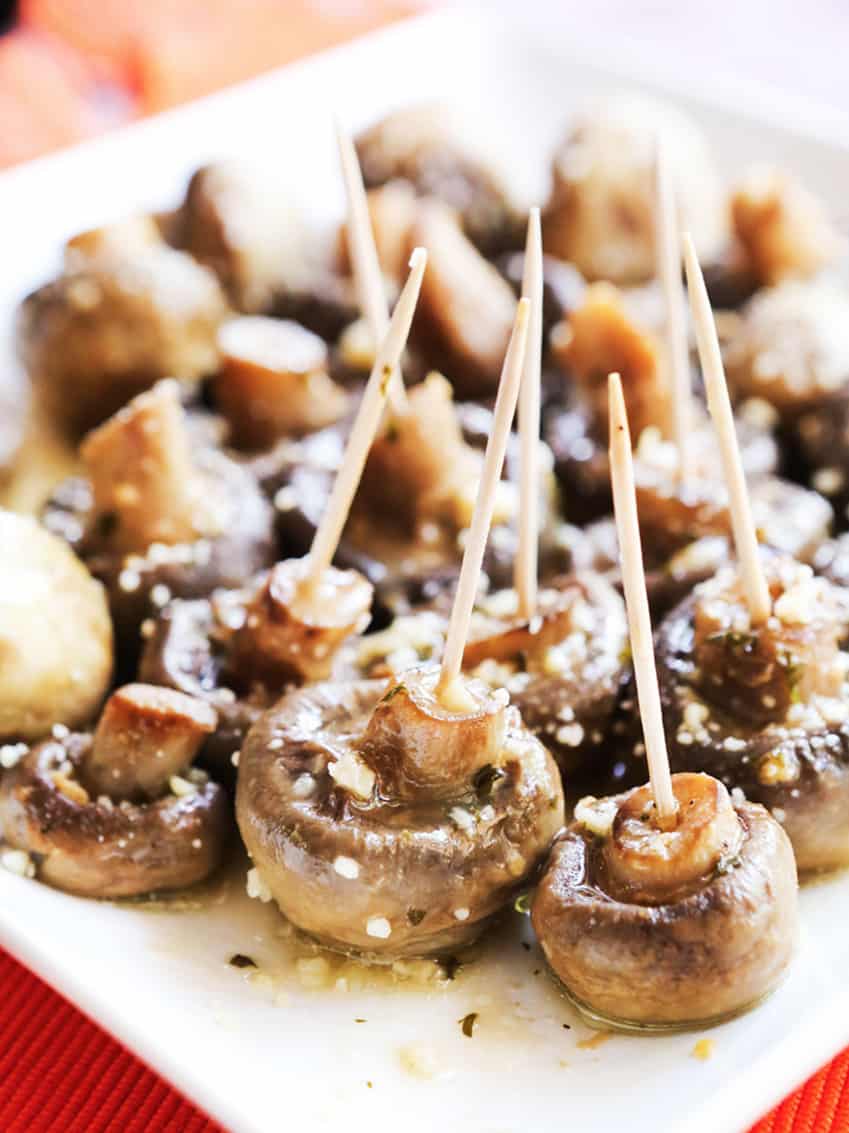 These buttery, ranch-flavored Instant Pot Mushrooms are a great side dish and also the perfect party food. They cook them perfectly every single time!
Chopped Salad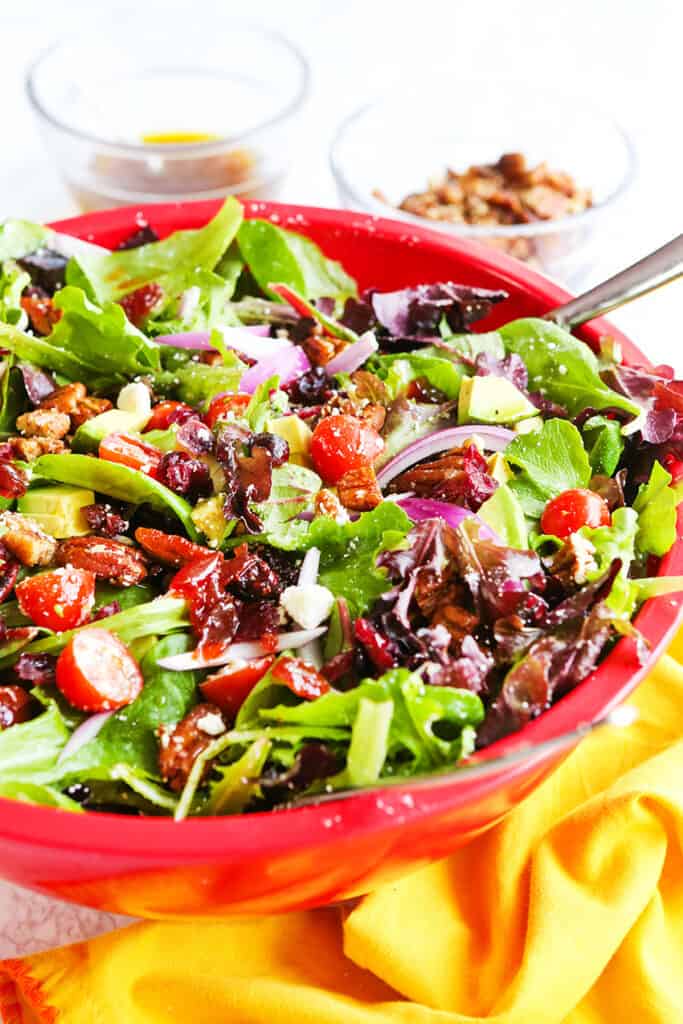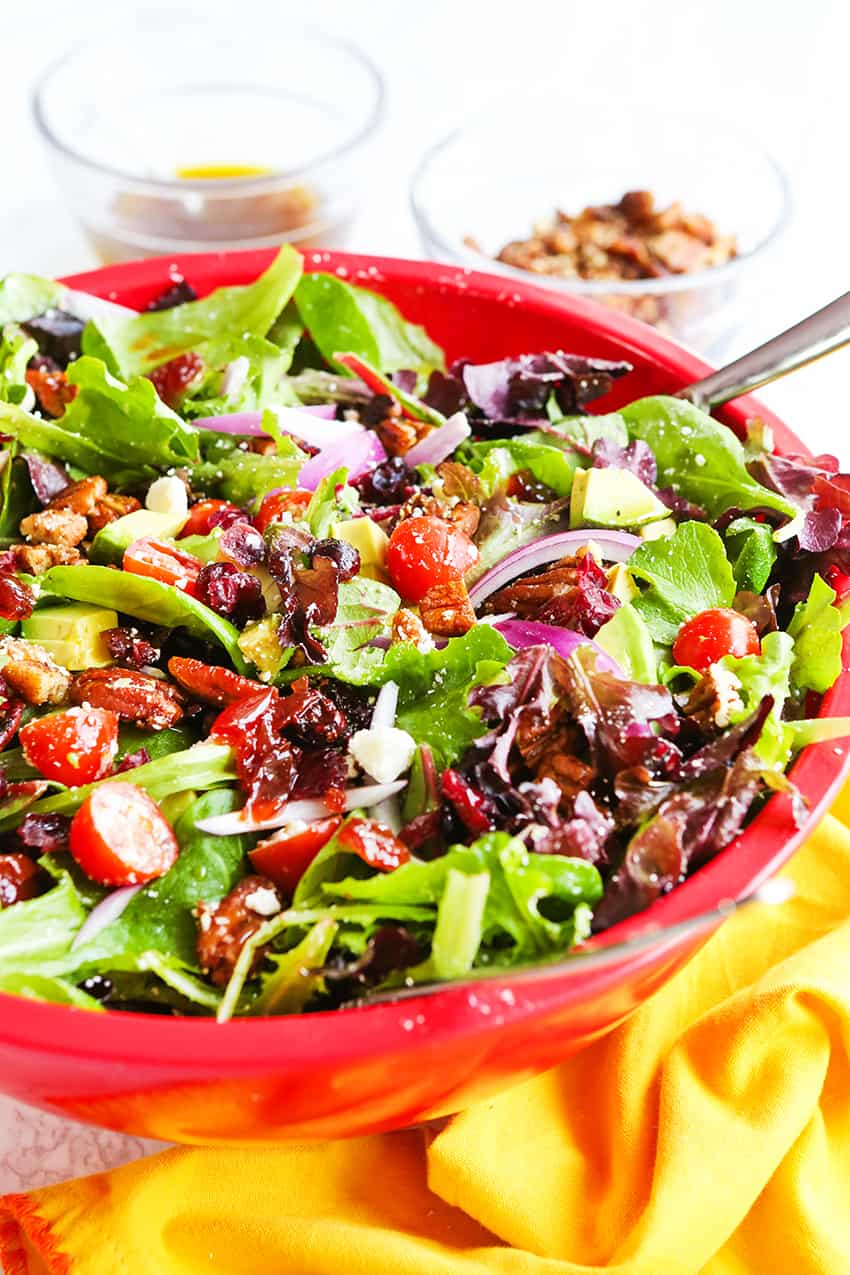 This is the best chopped salad recipe you'll find. It makes a large batch to enjoy for lunch throughout the week or serve at your next gathering.
Spaghetti Squash in the Instant Pot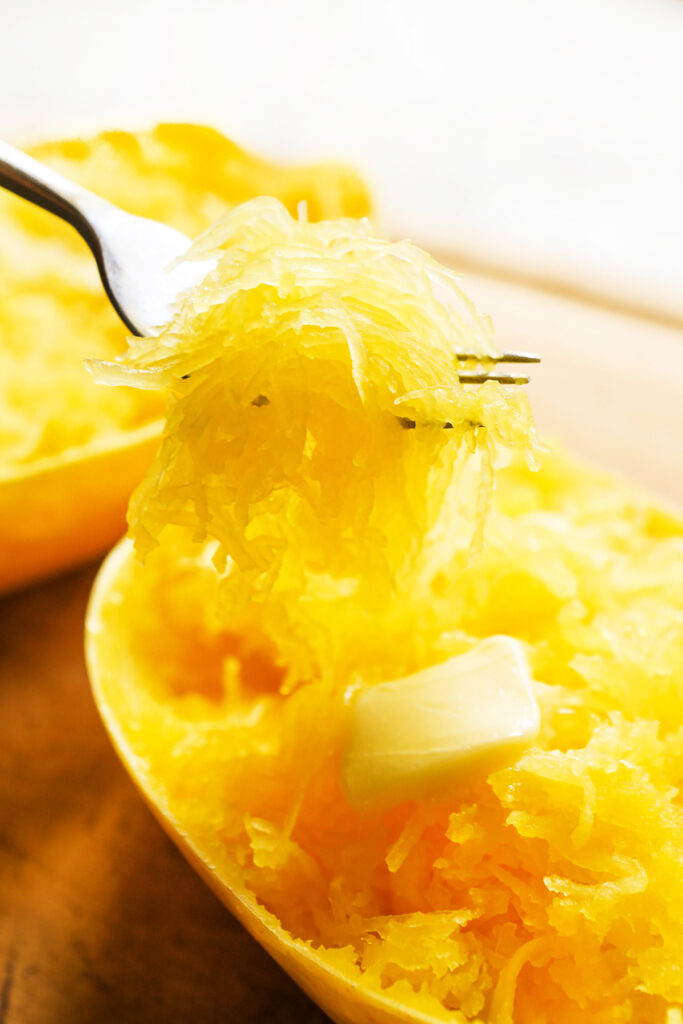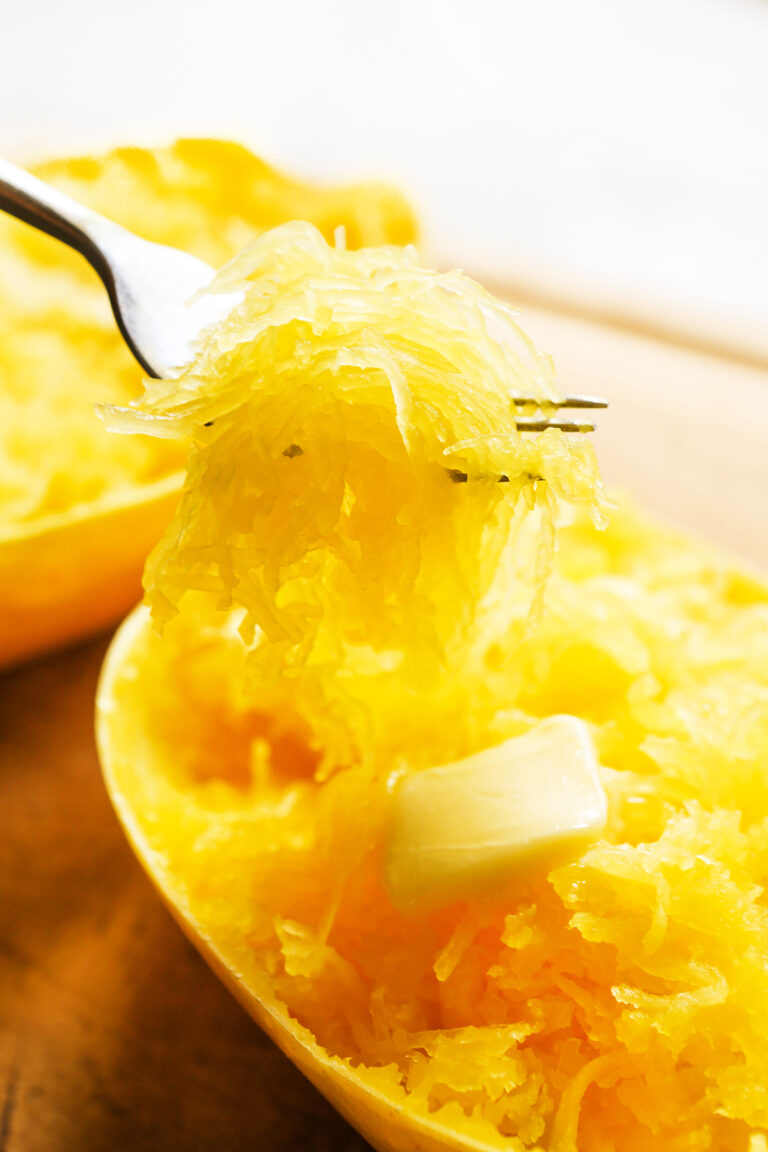 Spaghetti Squash in Instant Pot cooks quickly and tastes great with butter or spaghetti sauce served over top! Enjoy the fast cook time in your pressure cooker.
Sauteed Cabbage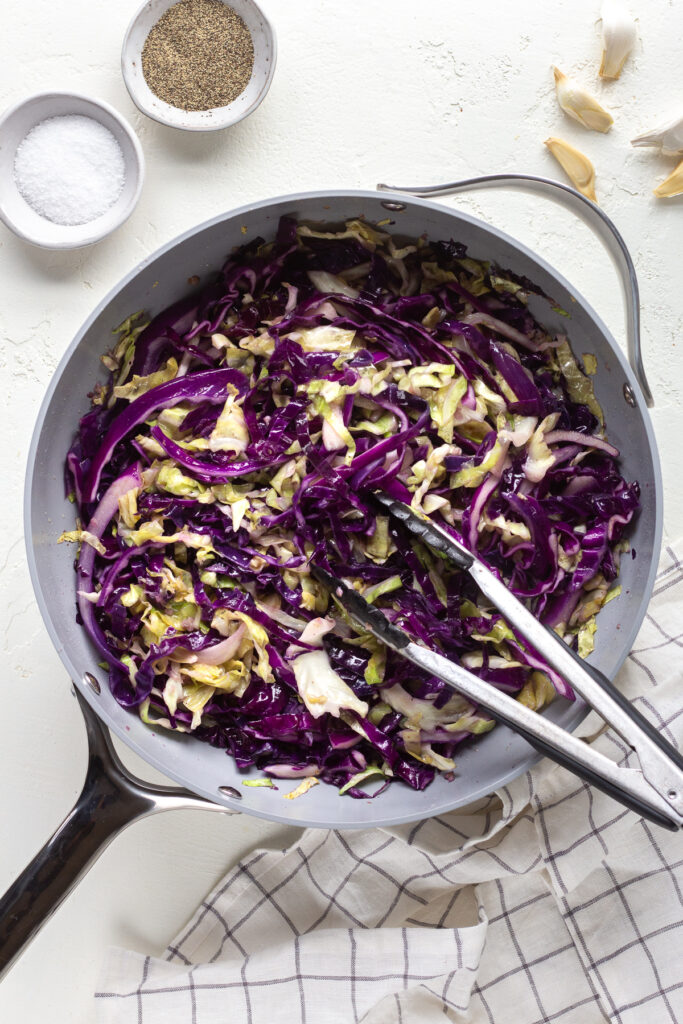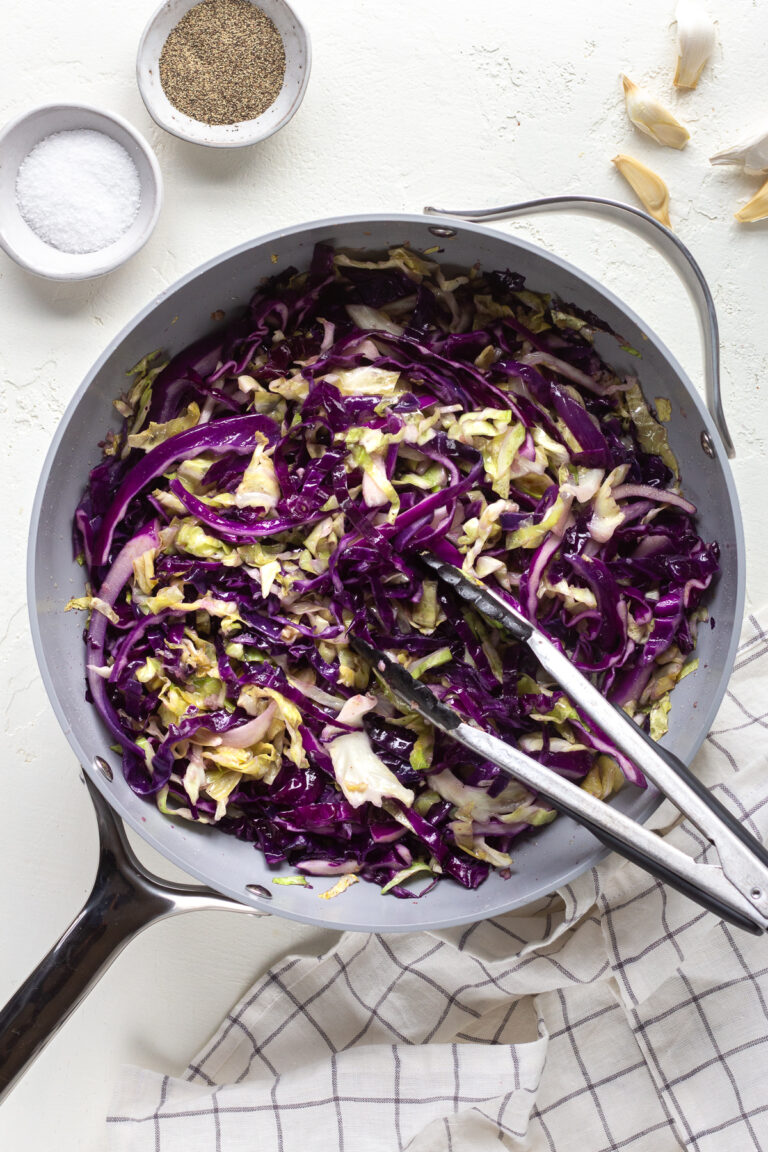 This easy sauteed cabbage recipe is the perfect quick and healthy side dish for any meal. Using only a few ingredients and taking 10 minutes of your time, you can't go wrong with this flavorful, affordable gluten free recipe!
Baked Sweet Potato in the Microwave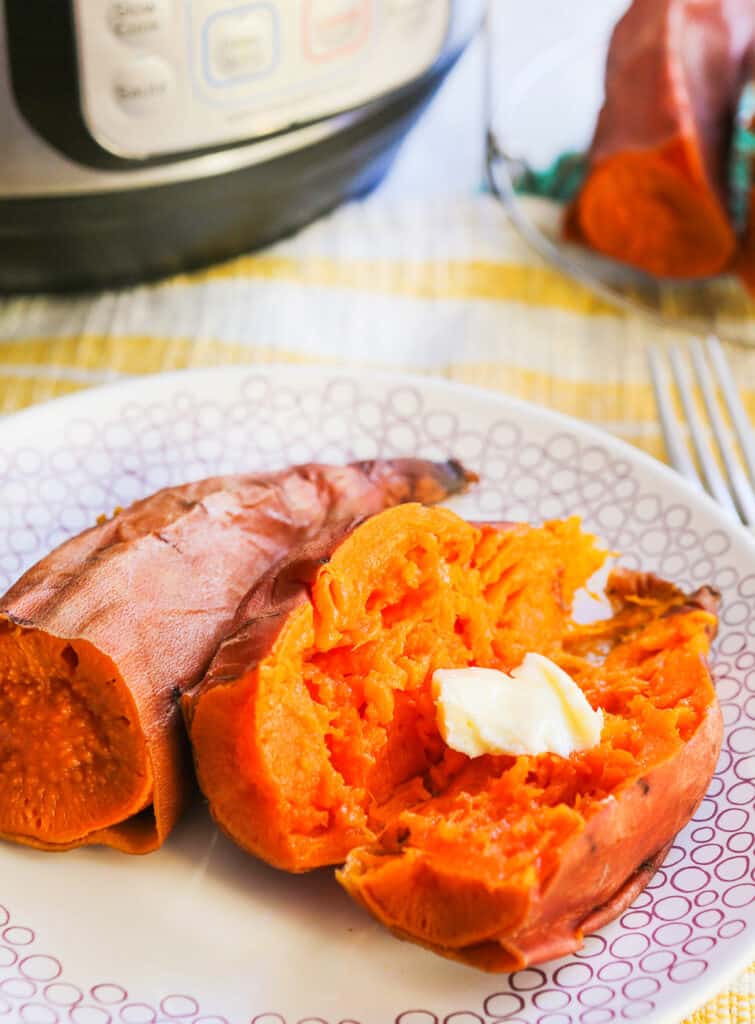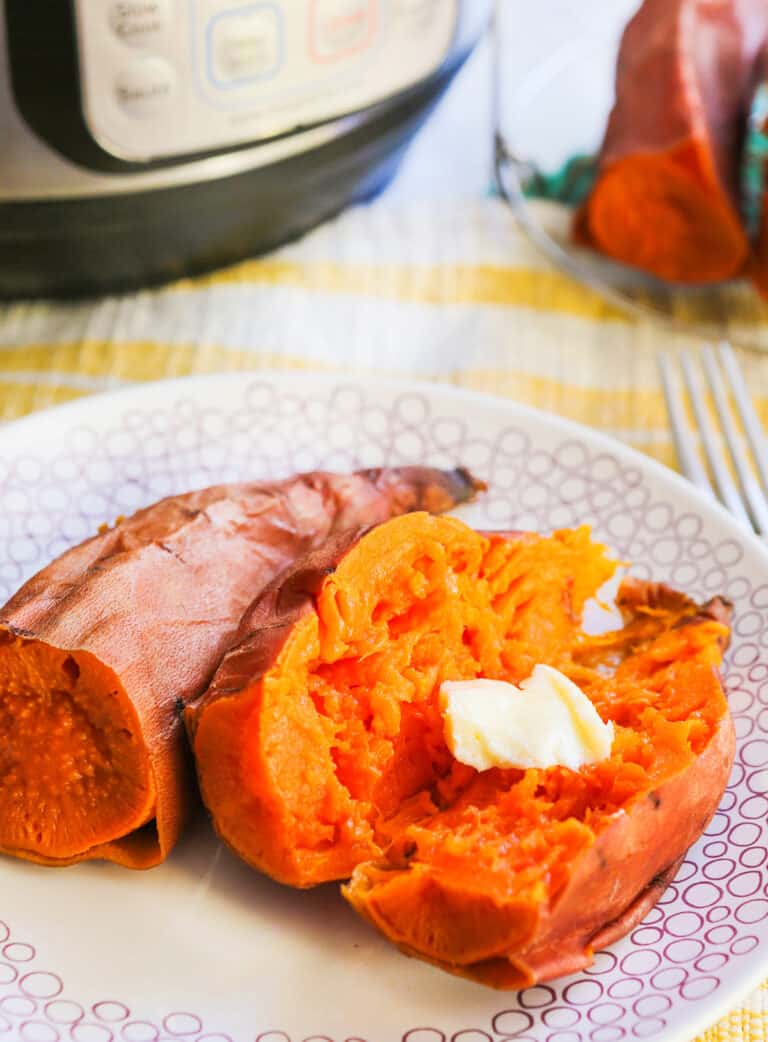 The only downfall to making potatoes is the wait! Don't let this stop you from enjoying this perfect side dish! You can quickly and easily prepare a baked sweet potato recipe in the microwave.
Crockpot Creamed Corn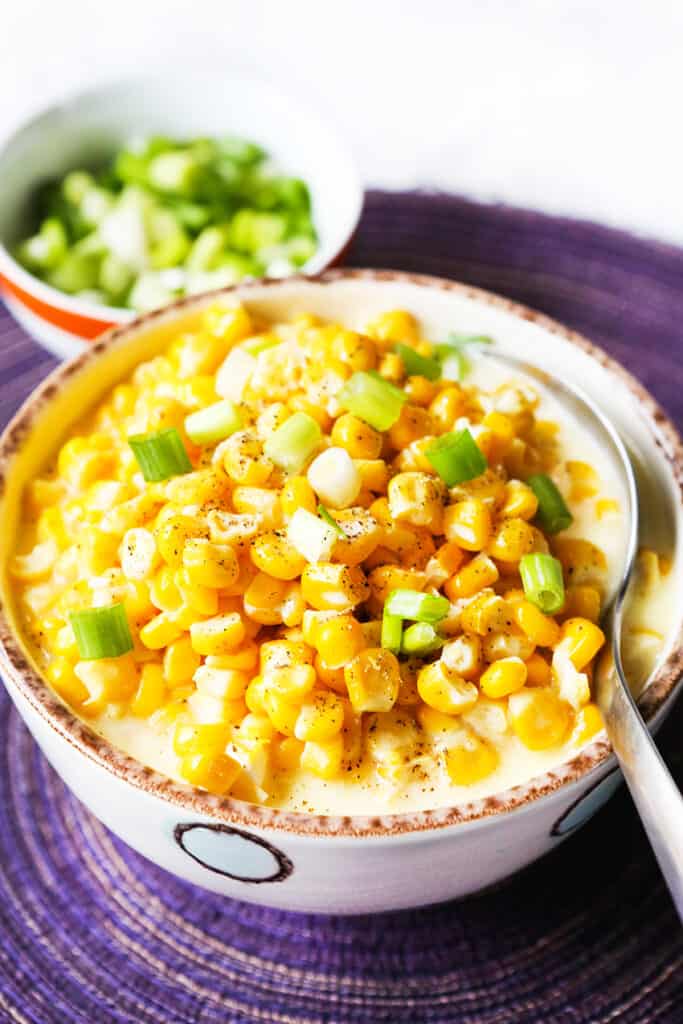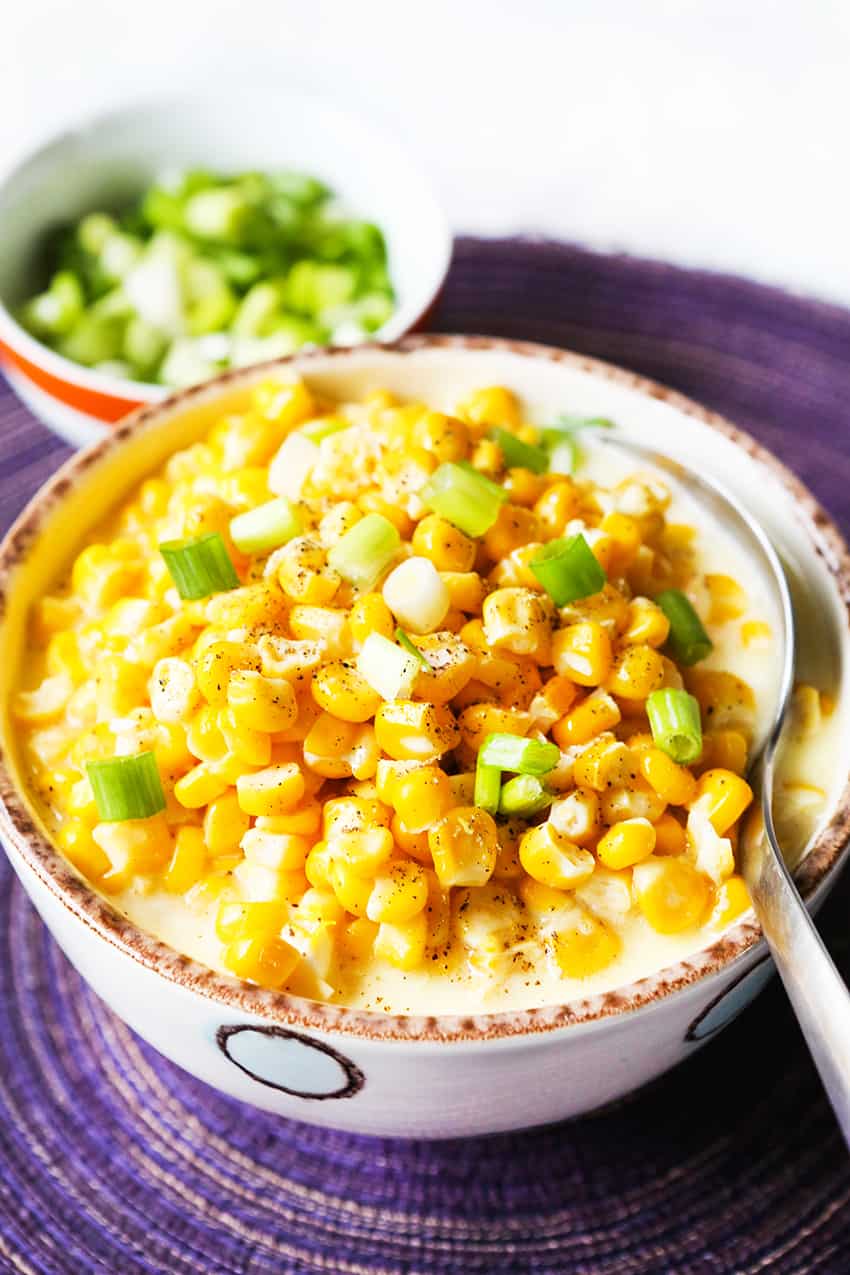 Four ingredients, five minutes of time and your slow cooker will make this delicious, flavorful crockpot creamed corn side dish for you!
Baked Asparagus with Balsamic Vinegar and Butter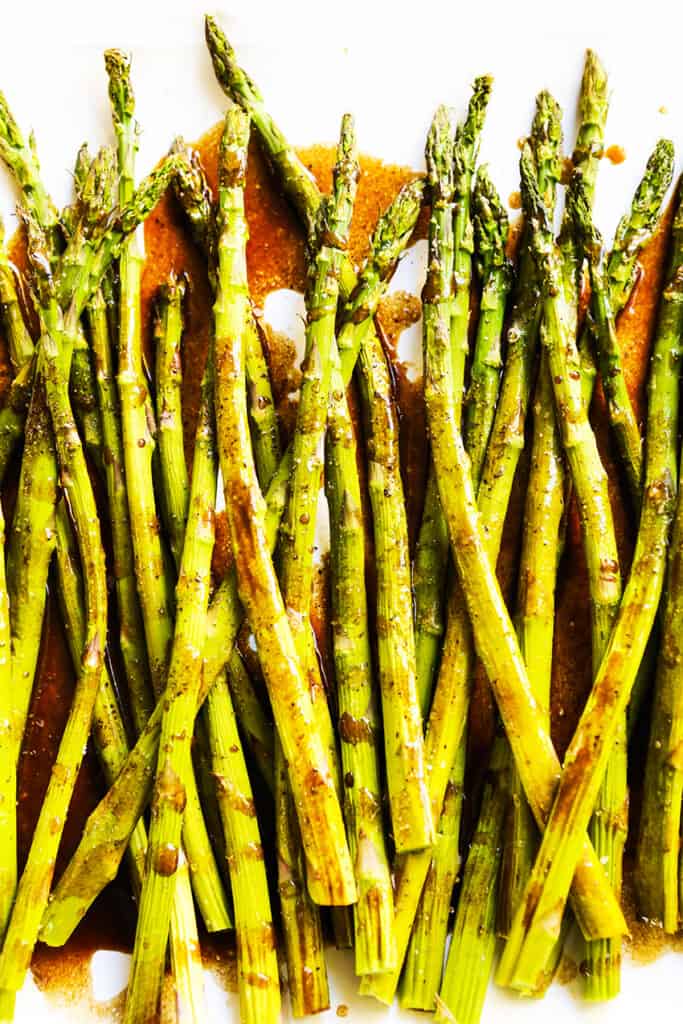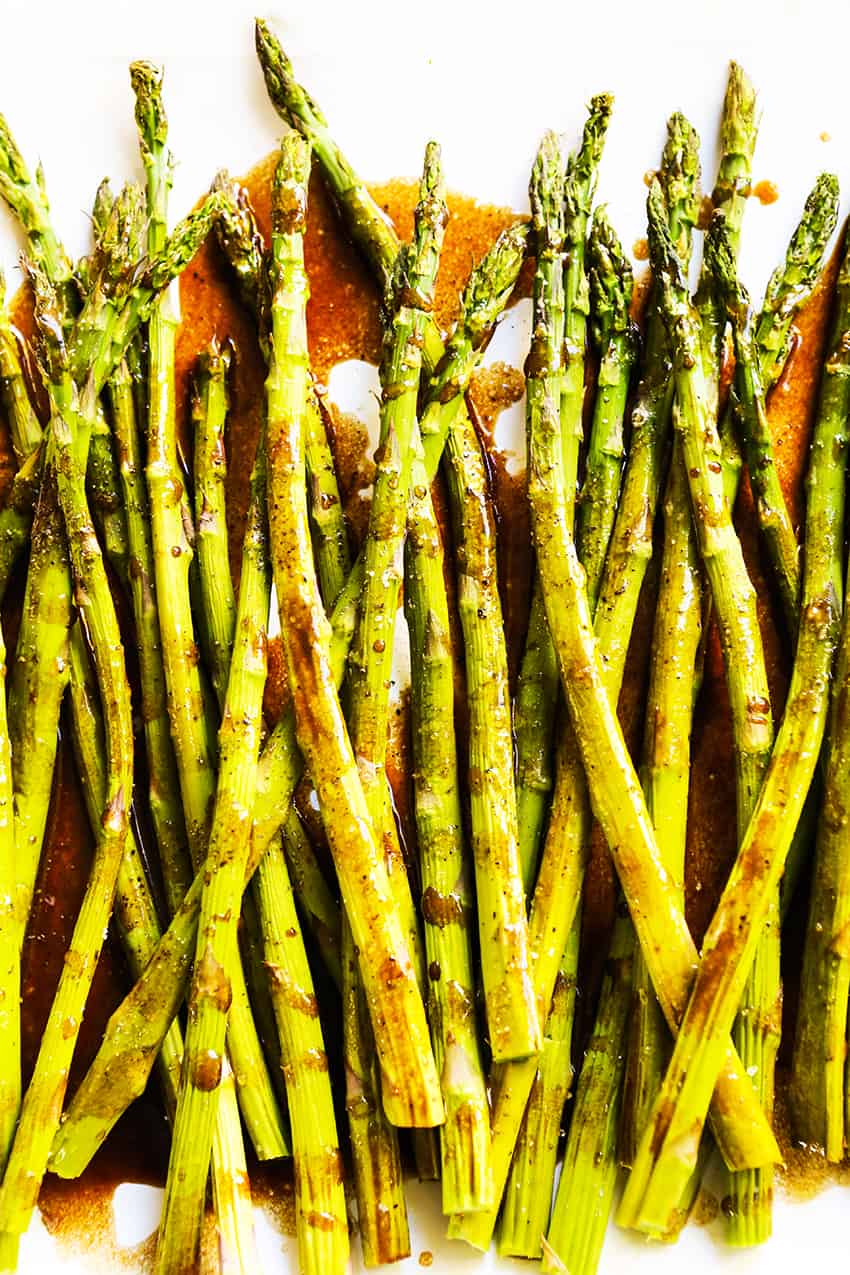 Baked Asparagus is topped with a delicious, savory balsamic butter sauce. It cooks to perfection every time and makes the perfect side to any meal!
Garlic Bread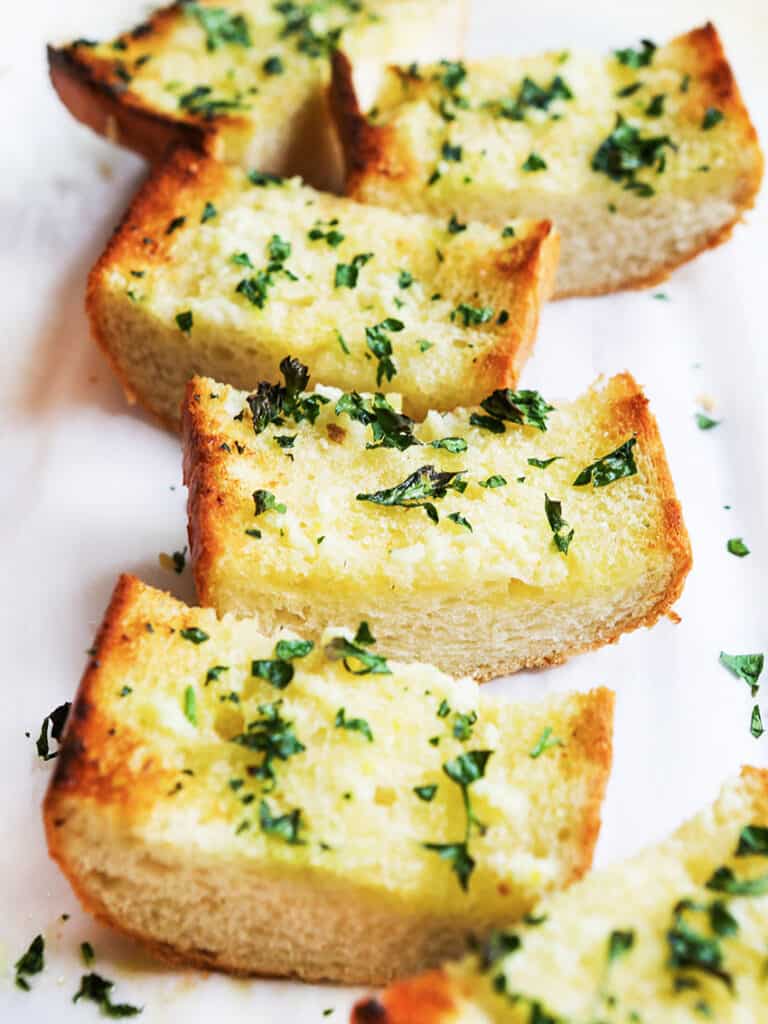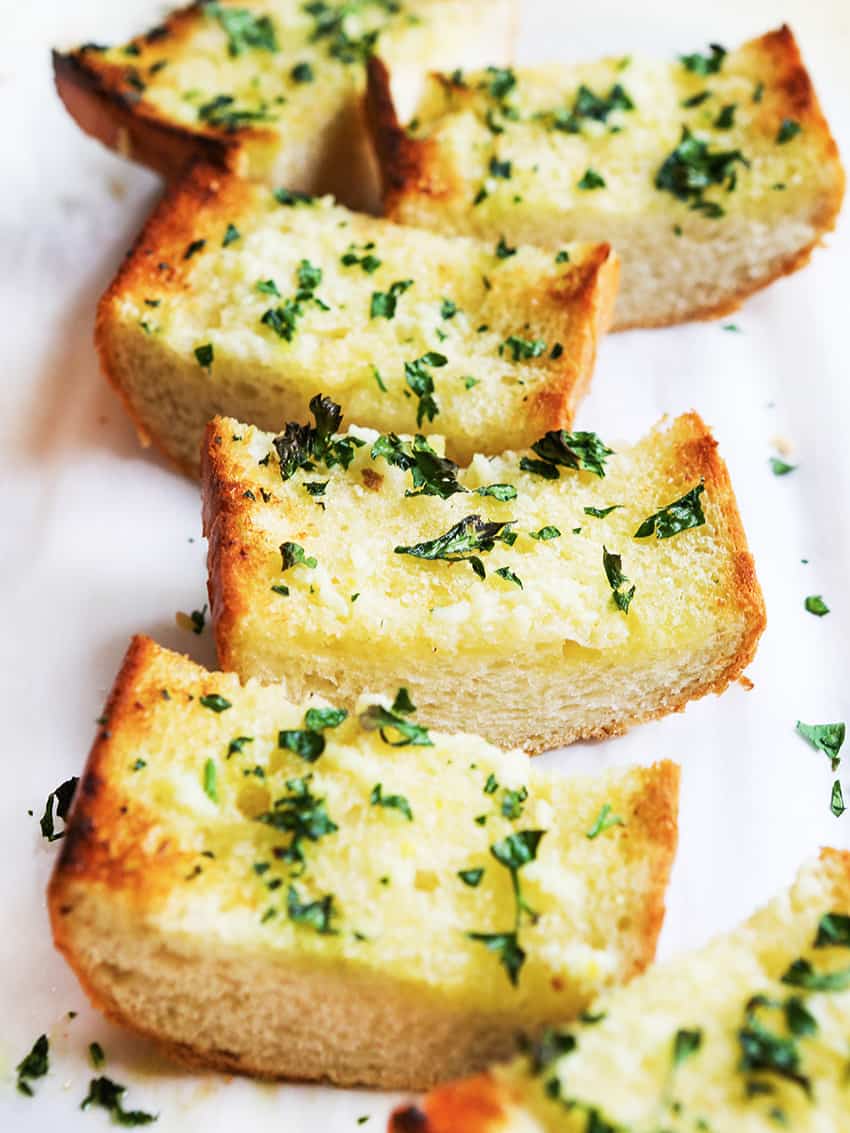 Garlic bread is super easy to make, requiring only a few simple ingredients and 10 minutes of your time!
Baked Beans in the Instant Pot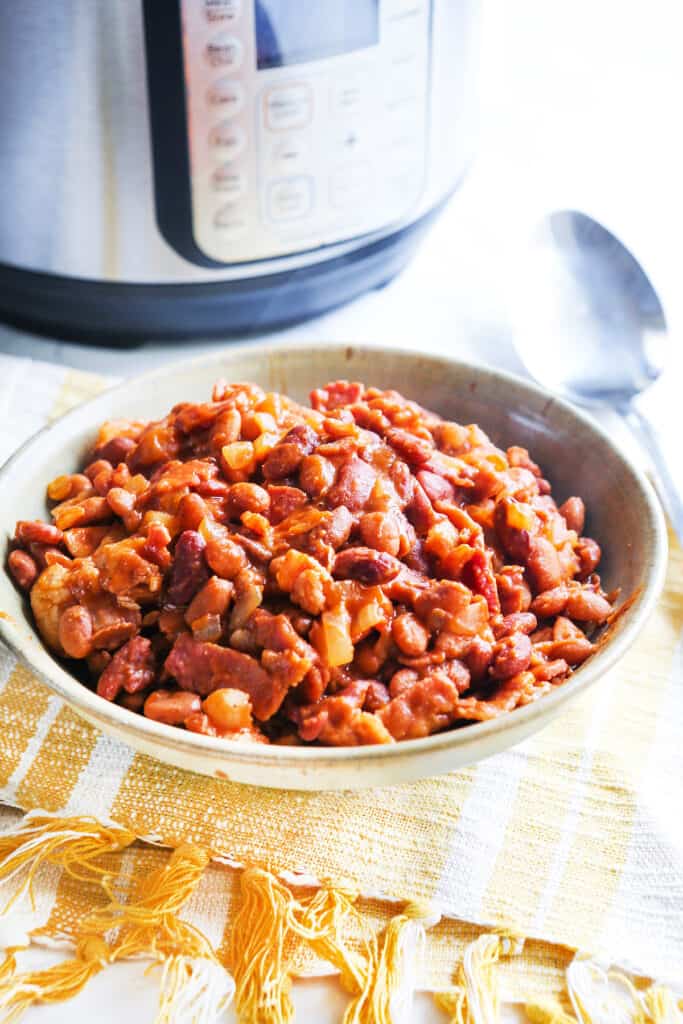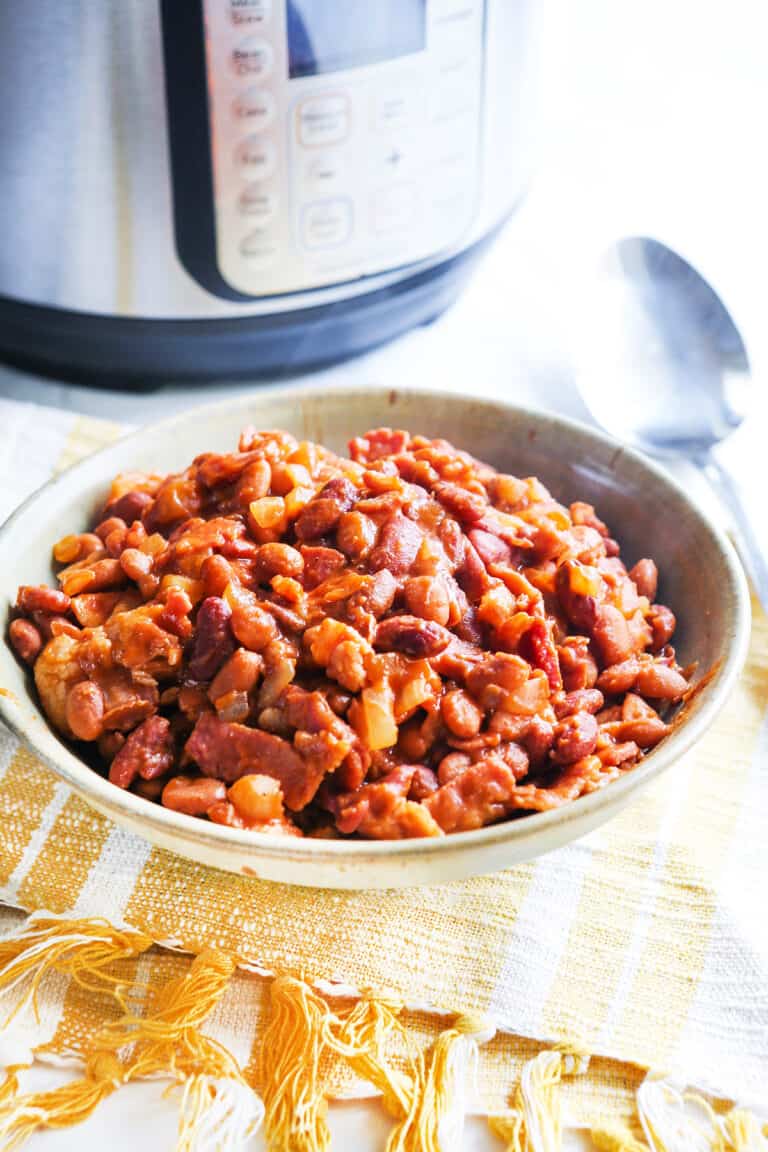 This Baked Beans in Instant Pot recipe is made from scratch using dry beans but with NO SOAKING required! The Instant Pot transforms plain beans into a flavorful side dish, made even more delicious with bacon. Perfect party food or side for any meal or gathering!
Green Beans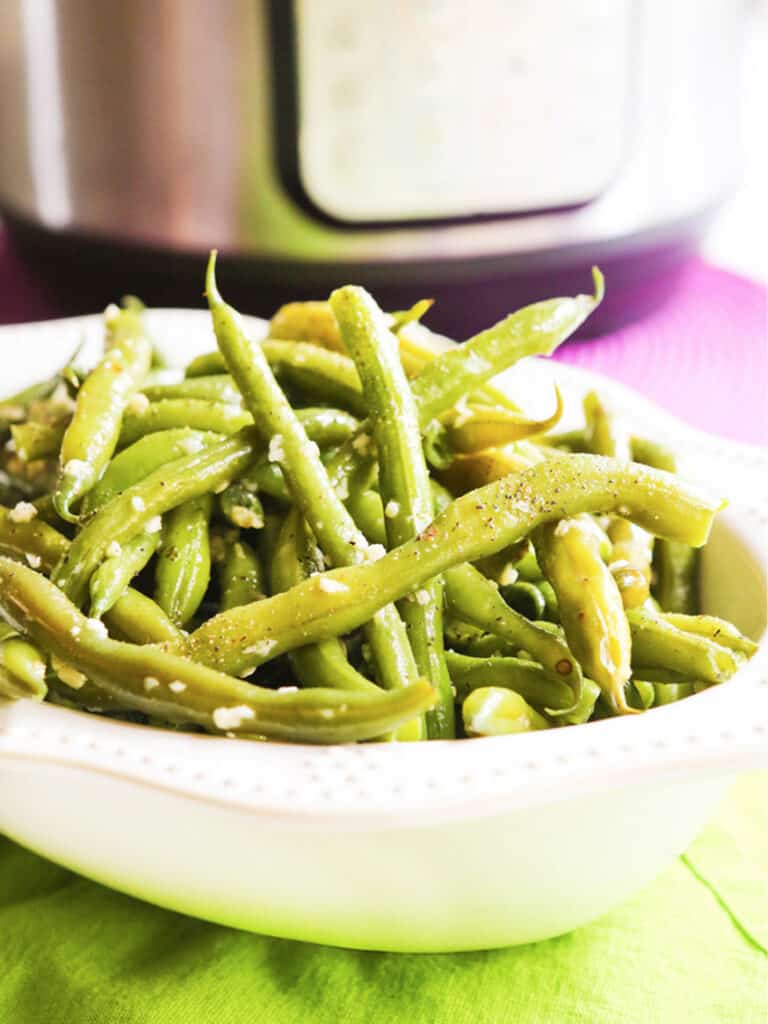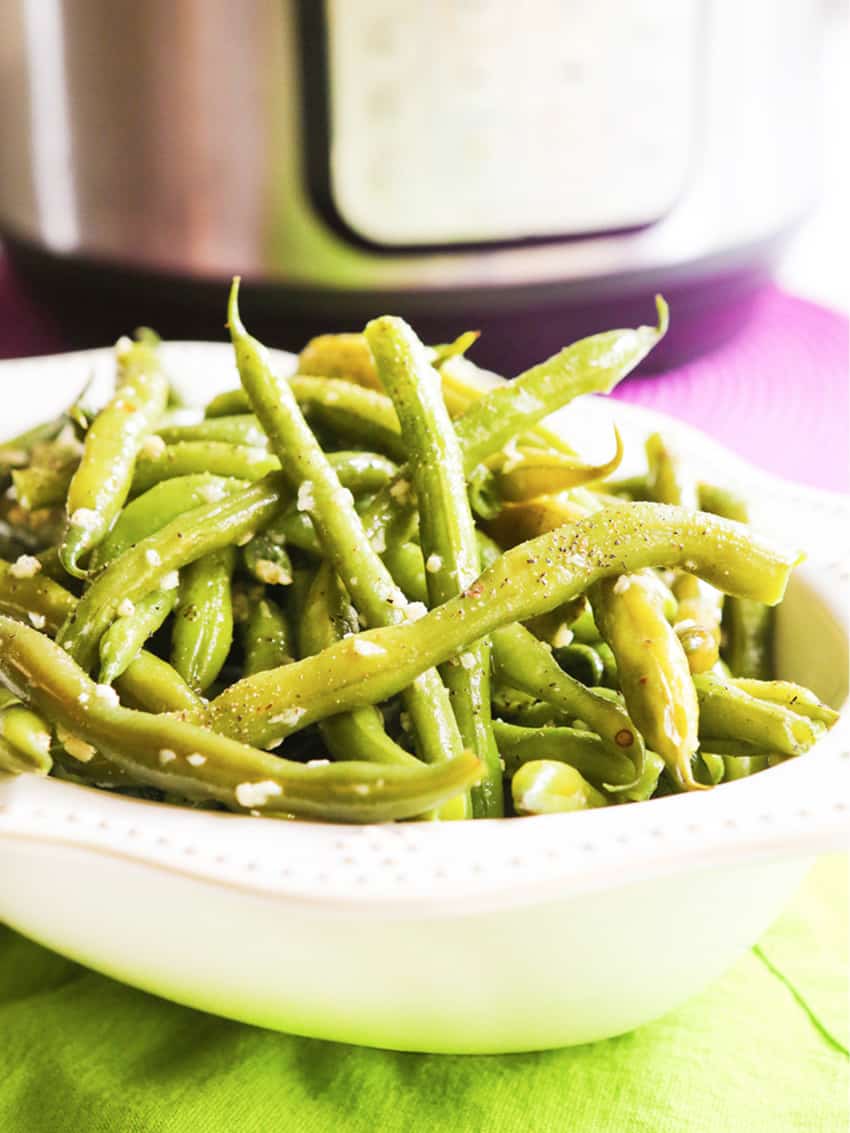 Free up space on your stove top by preparing Instant Pot steamed green beans quickly and perfectly! Enjoy this simple side of green beans sidekick for any meal. They cook perfectly every single time!
How To Cook Artichokes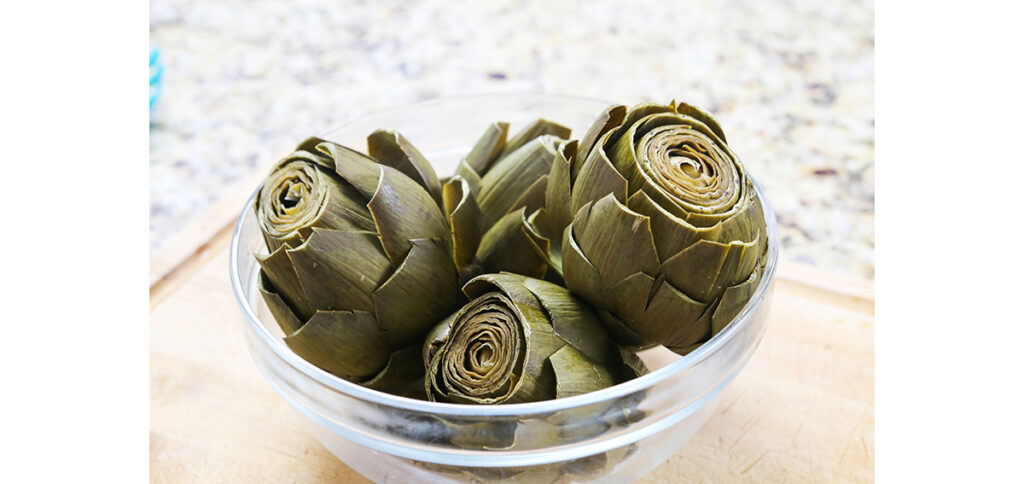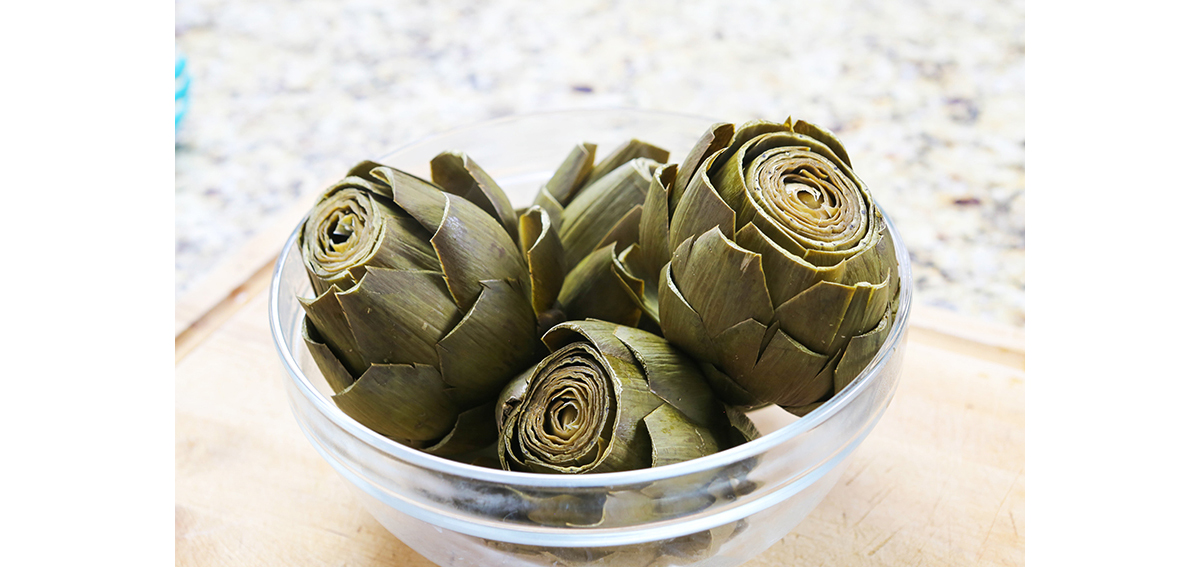 Learn how to cook artichokes (and eat them, too!). Don't let this green veggie intimidate you! Artichokes are easy to prepare and beyond delicious.
Easy Creamy Mushroom Soup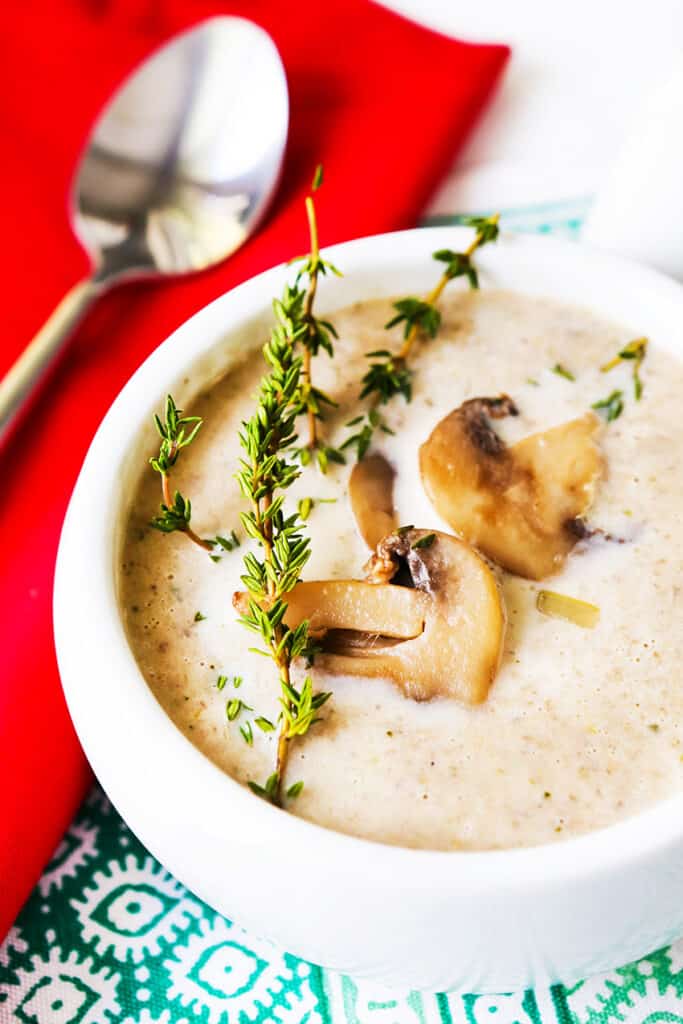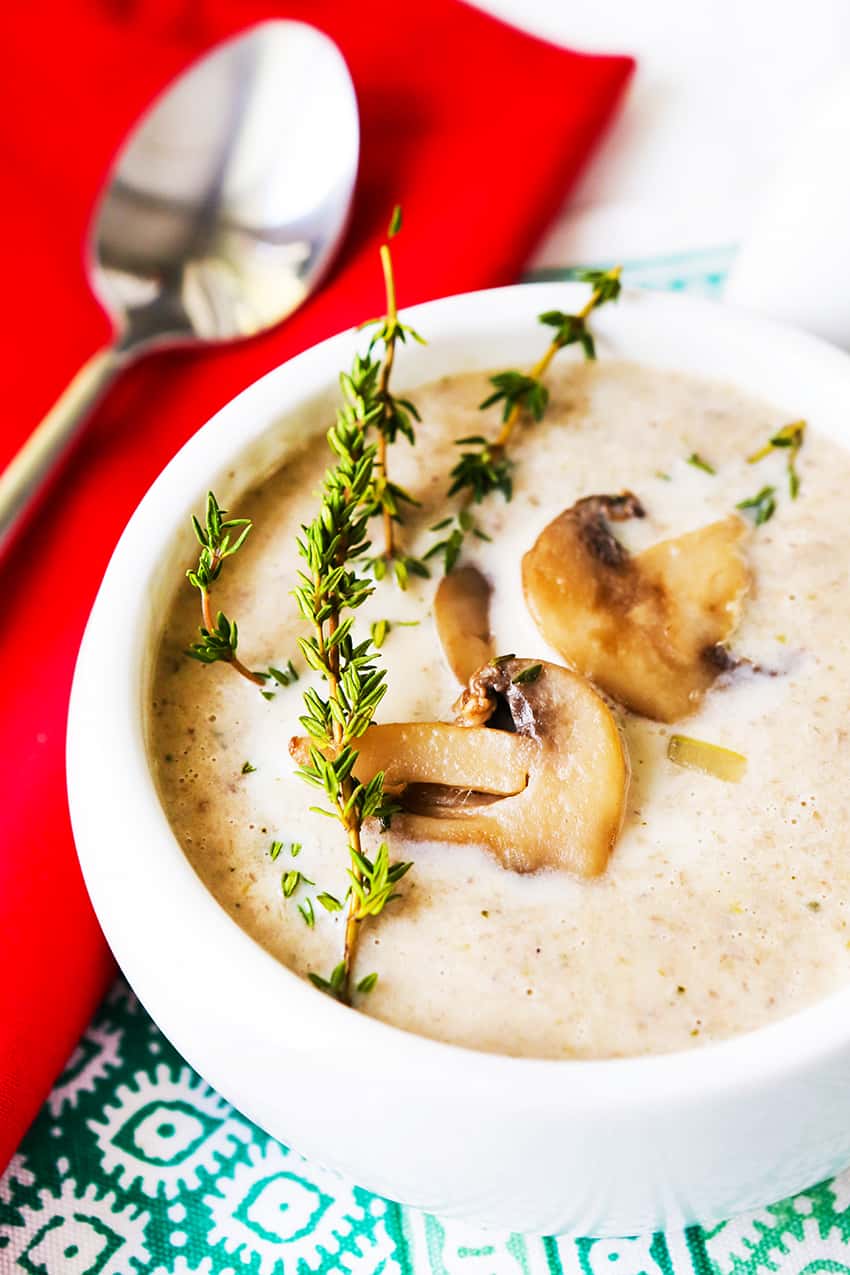 This creamy, rich soup is packed with delicious mushrooms and tons of flavor. A super affordable soup to make, this will fill everyone up! Dunk bread sticks or garlic bread into it or serve with a delicious side salad for a complete hearty meal.
Instant Pot Cranberry Sauce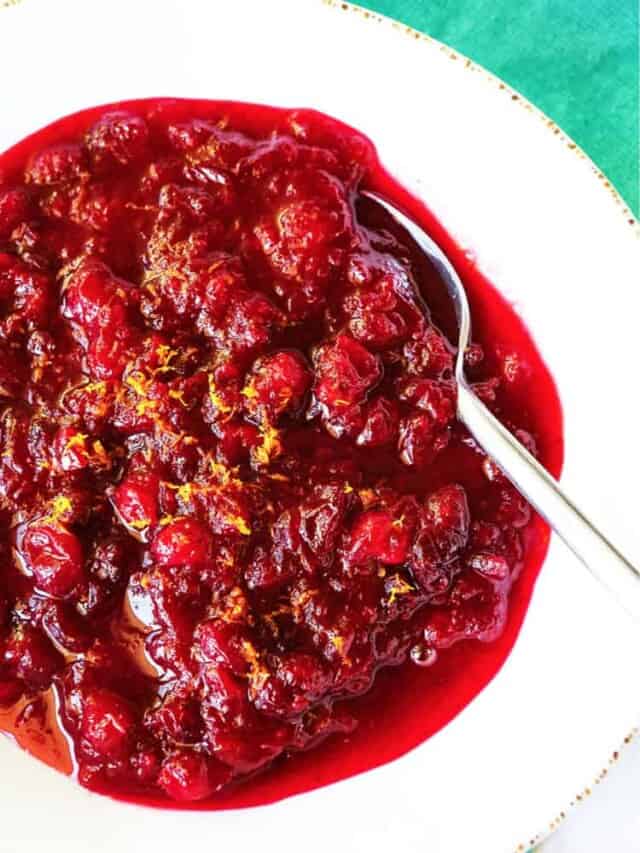 Instant pot cranberry sauce is a delicious dish to add to any meal, most famously known for being part of your Thanksgiving table!
Whole30 Cauliflower Stuffing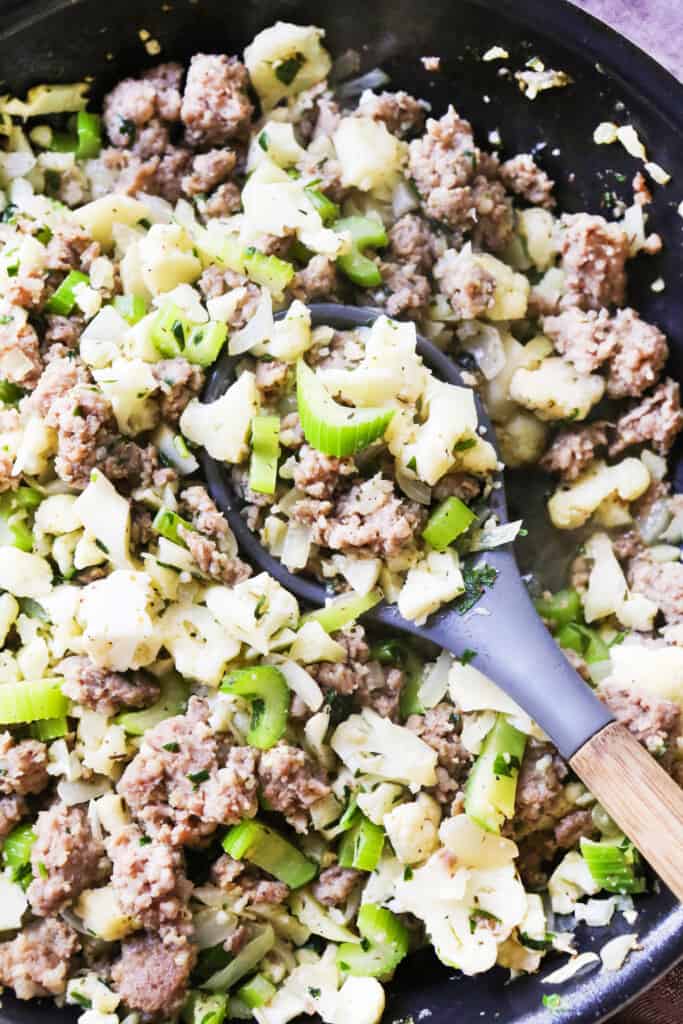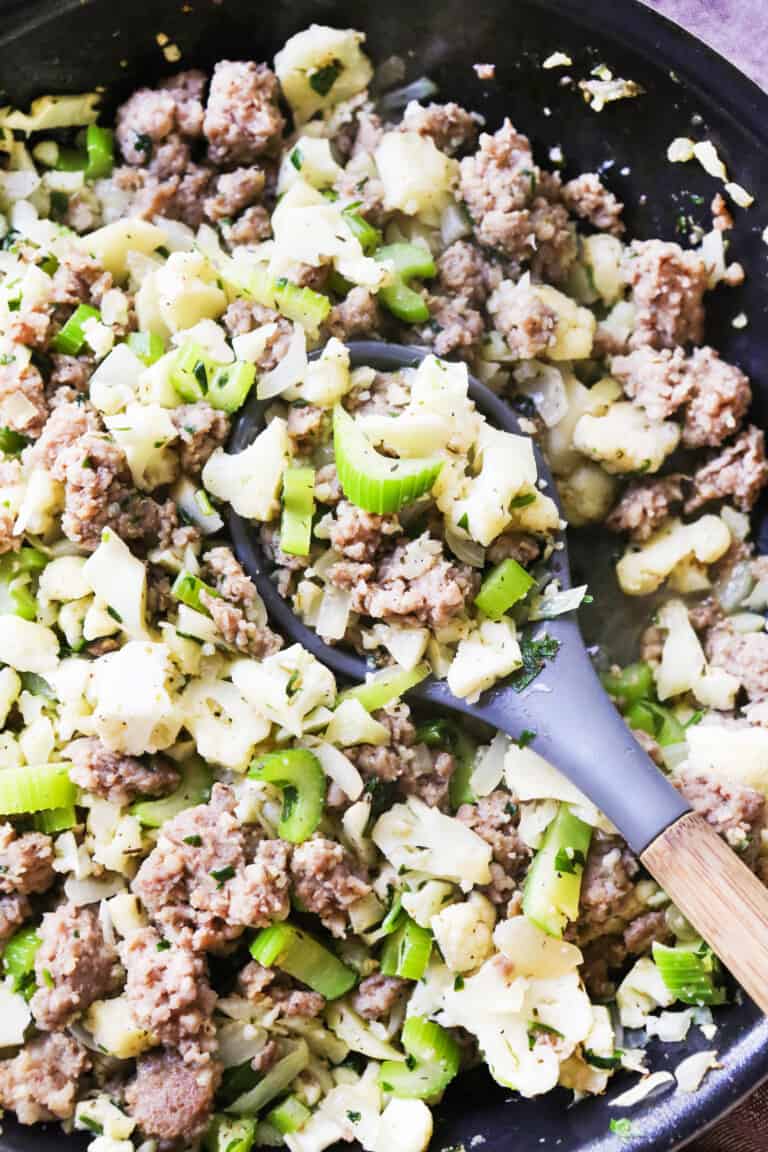 Make this easy, healthy side dish for your next holiday meal! This cauliflower stuffing recipe is a low carb, gluten free dish that does not lack in flavor. Add this delicious side to your next Thanksgiving spread!
Instant Pot Applesauce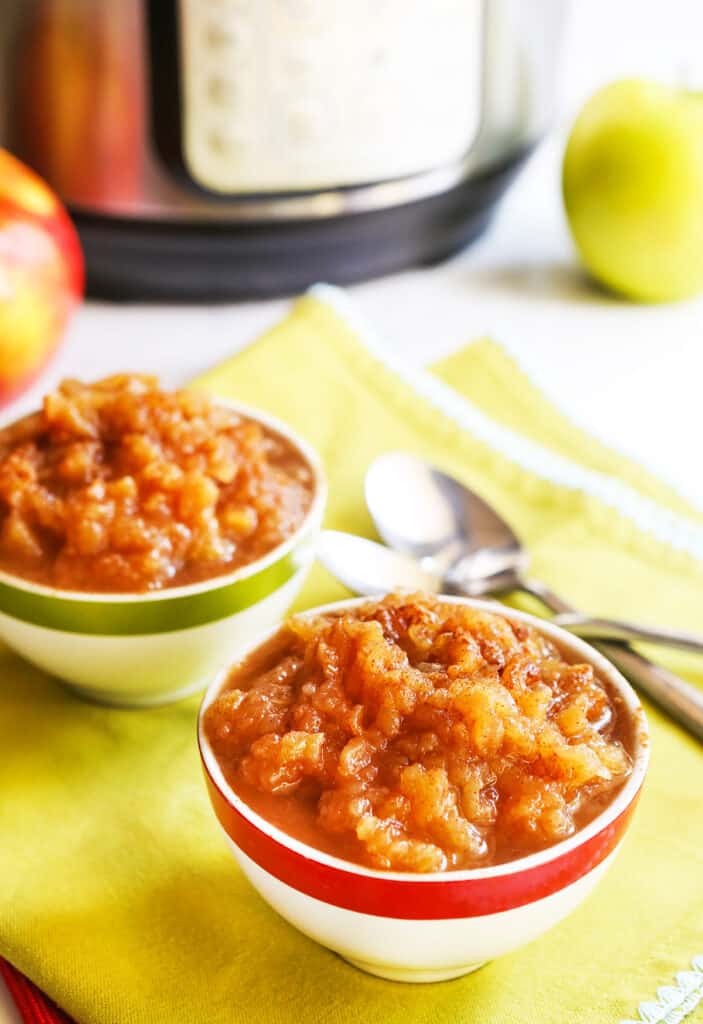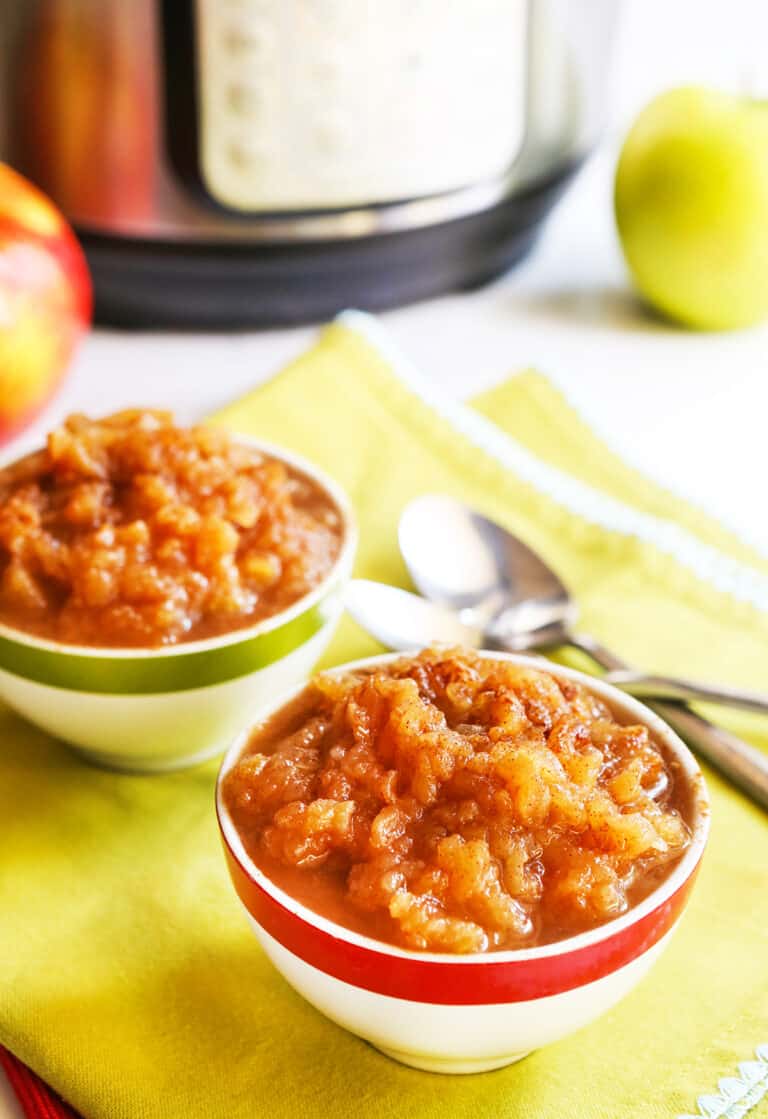 Make this Instant Pot applesauce recipe because it requires only a handful of ingredients and it is the perfect snack for kids.
Instant Pot Broccoli Cheese Soup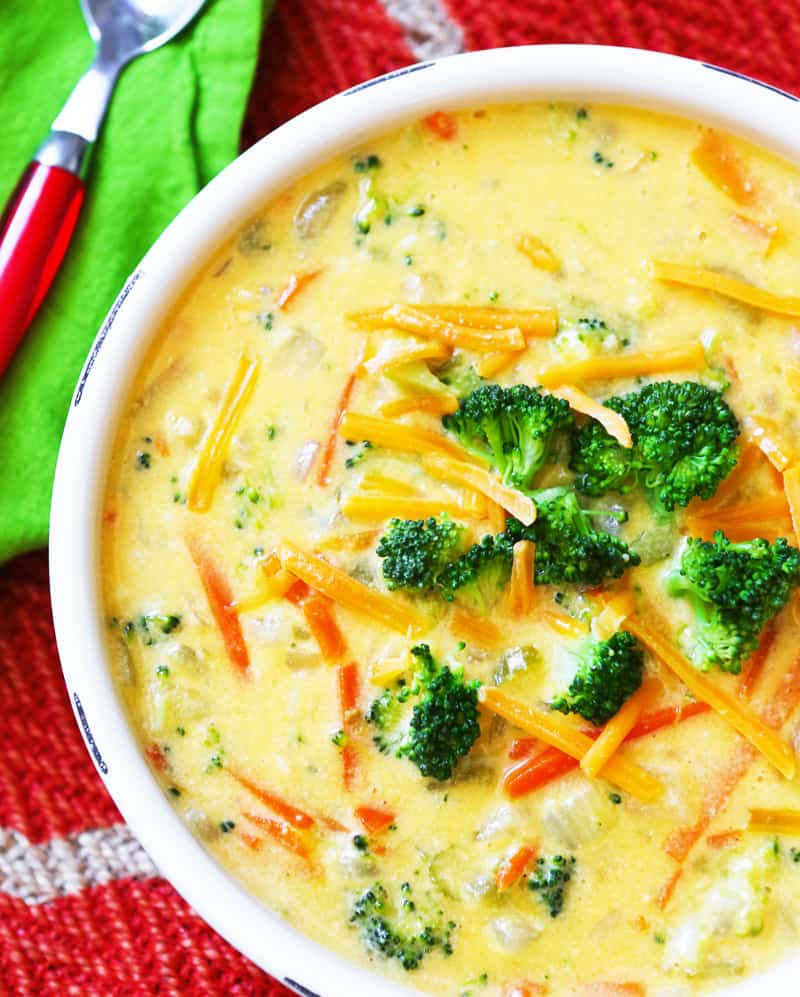 This is the BEST Broccoli Cheese Soup recipe you will ever taste. Let your Instant Pot create a veggie-packed, cheesy, hearty and comforting dinner that everyone at the table will love. Instant Pot Broccoli Cheese Soup is done in just 20 minutes!
Roasted Tomato Soup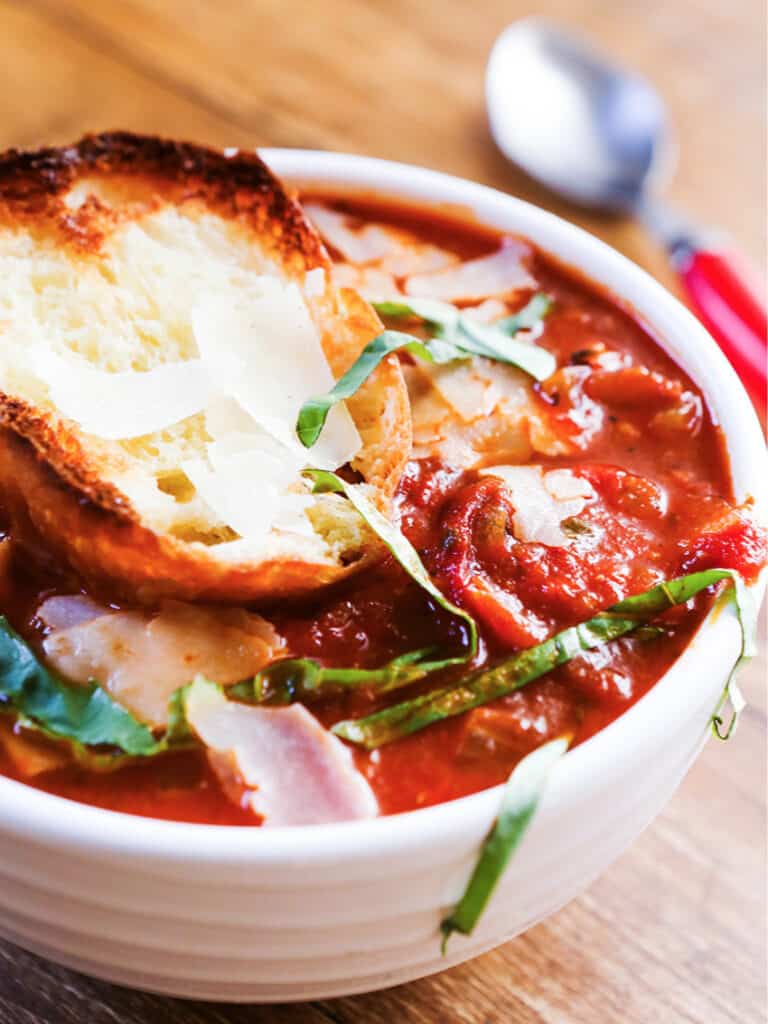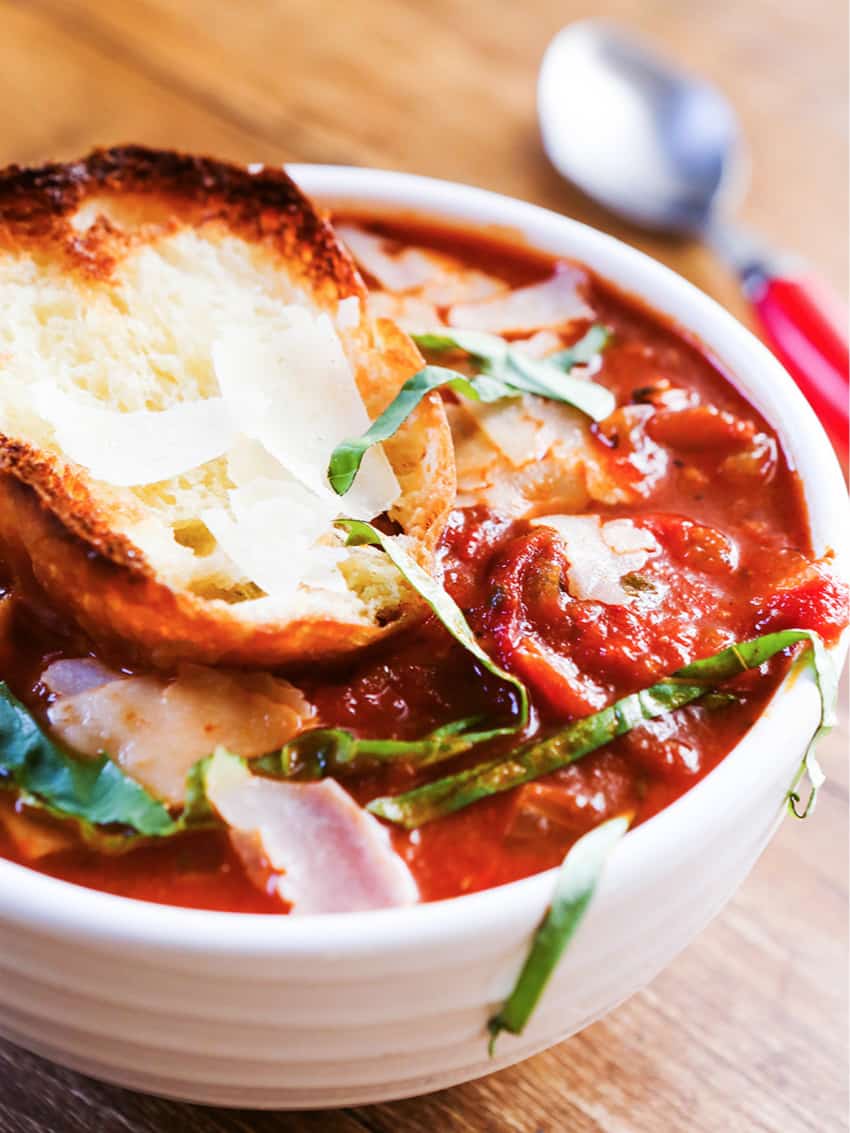 This Roasted Tomato Soup is bold, flavorful and comforting. You will never want to make another tomato soup again! Great for entertaining or family dinner.