Grilled chicken and veggies in foil is a super easy and summer dinner recipe! Done in under 30 minutes!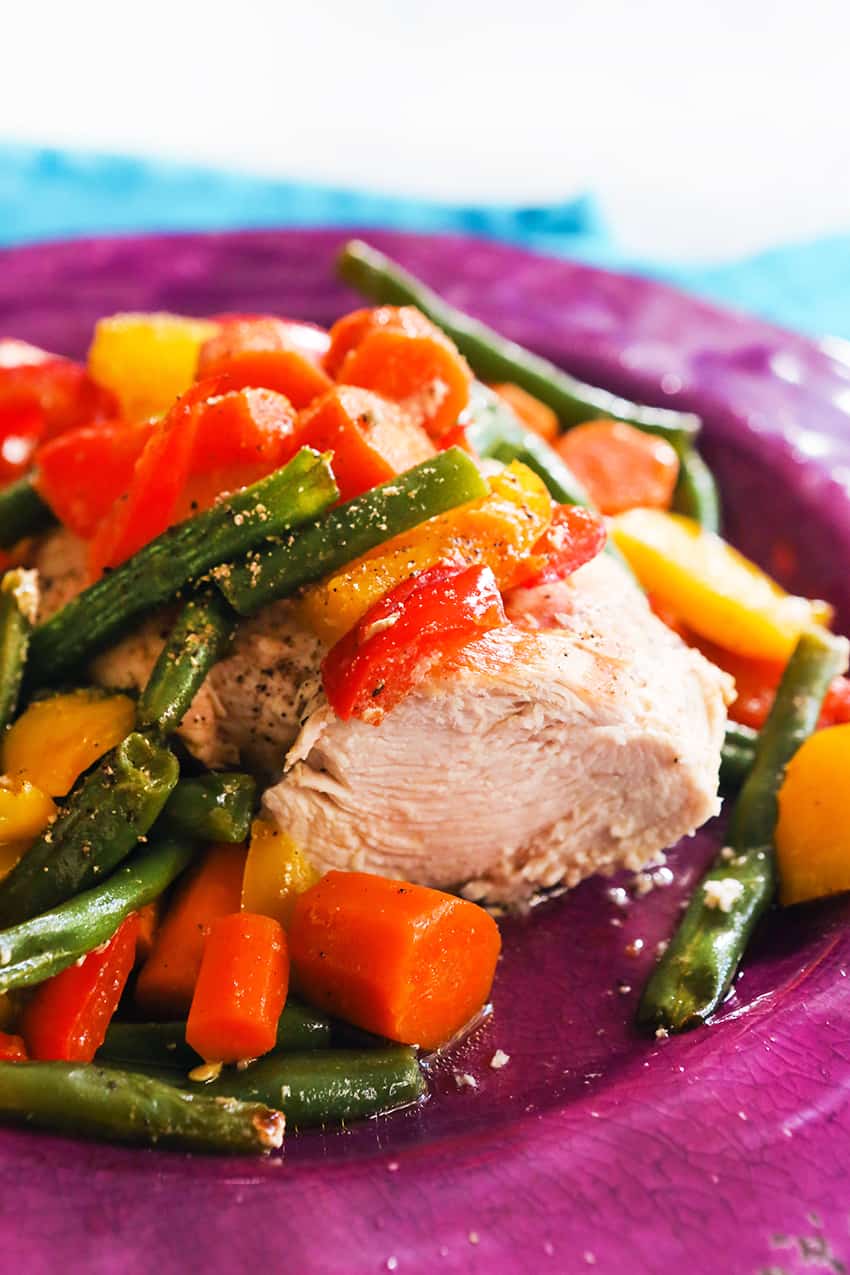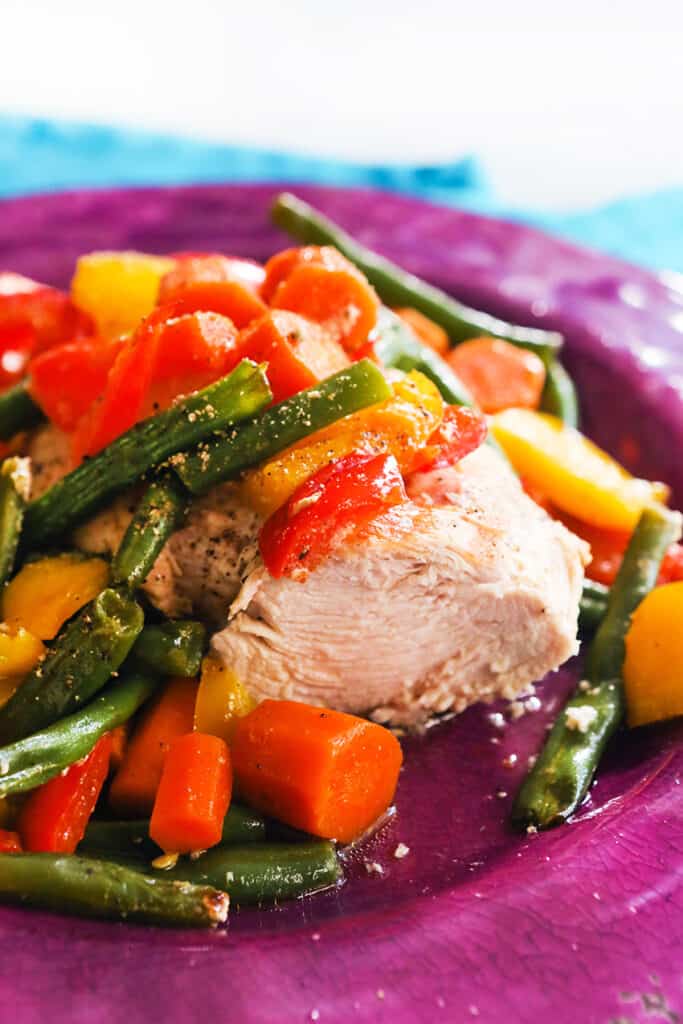 Original post: July 2016 | Updated: August 2020
Easy meals are always a necessity for me, but now that summer is here they are more important than ever. We make only the easiest of meals in the summer months. Grilled Chicken and Veggies cooked in foil is one of our go-to meals this season.
Grilled chicken and vegetables is an easy, healthy recipe to make on any summer night. This recipe is also perfect for camping excursions and also for meal prep and planning.
HOW TO MAKE GRILLED CHICKEN AND VEGGIES IN FOIL
STEP 1
Light a grill over medium heat. Spray two large pieces of aluminum foil with cooking spray.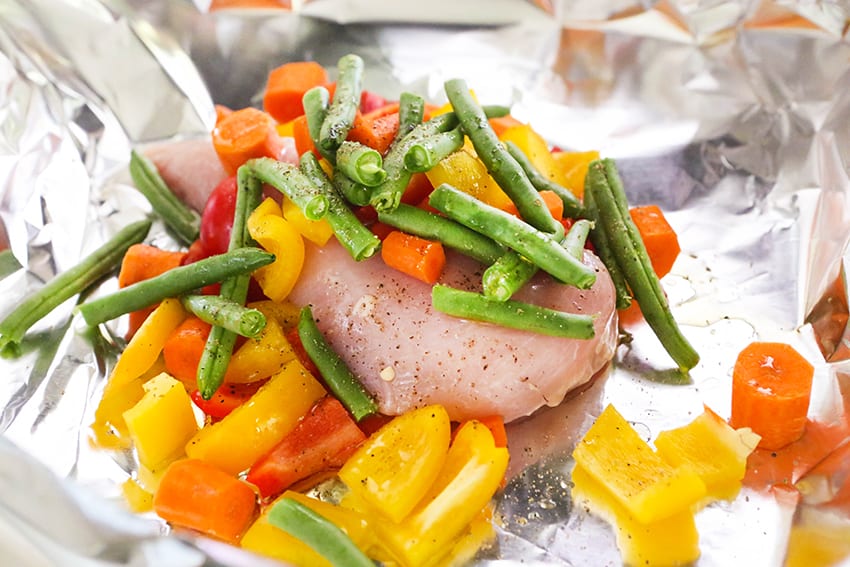 STEP 2
Place 1 chicken breast and an assortment of fresh, cut veggies into the center of each piece of foil. Do not exceed 1 1/2 cups vegetables per foil packet.
Drizzle olive oil over the tops along with a squirt of lemon juice and sprinkling of salt and pepper.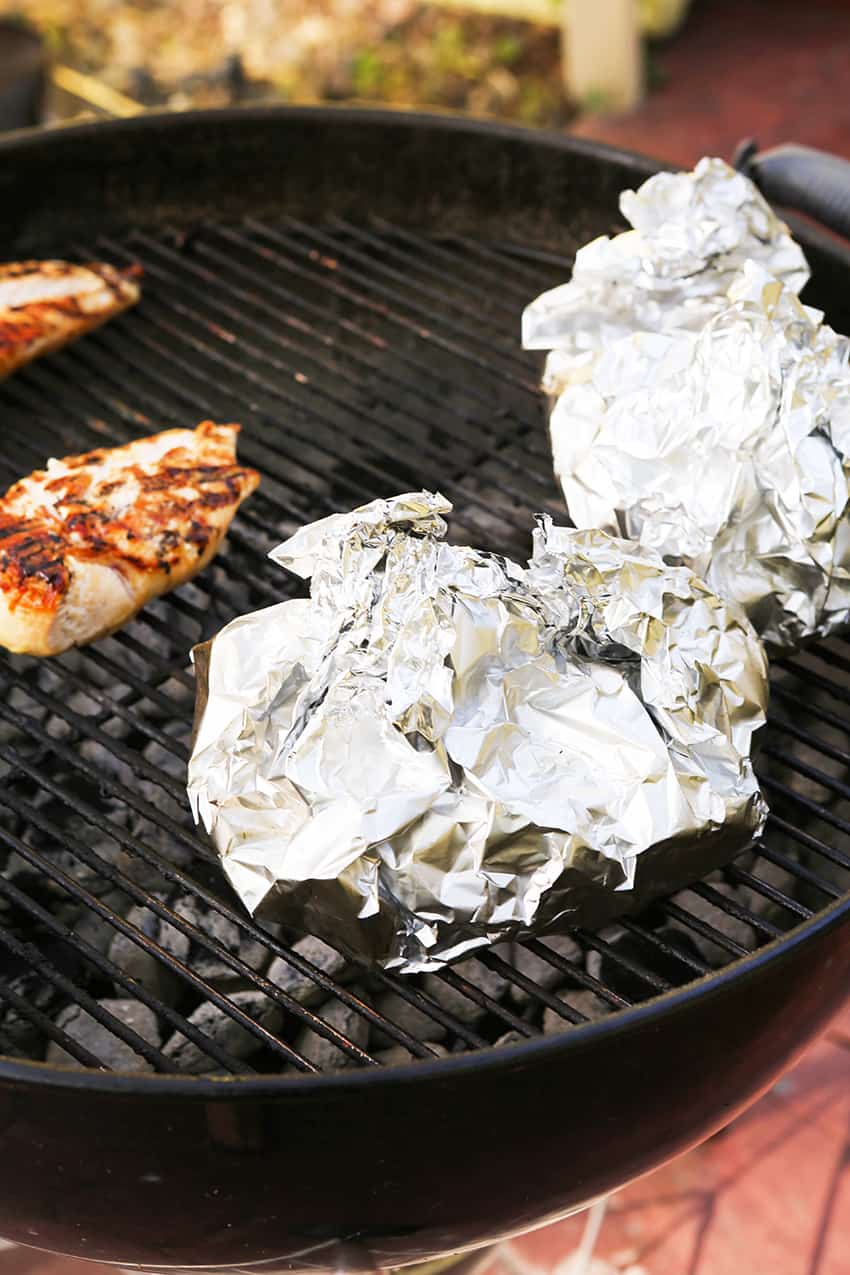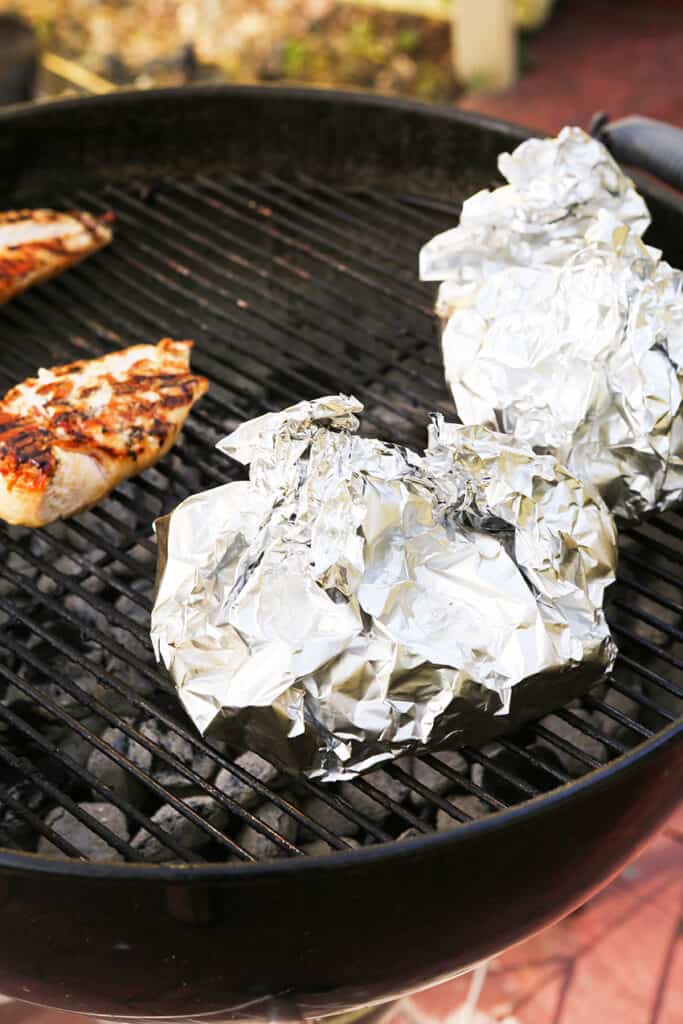 STEP 3
Cinch the aluminum foil closed and cook on the lighted grill for 20 minutes, or until the chicken is cooked through. Serve immediately!
RECIPE NOTES FOR GRILLED CHICKEN AND VEGGIES IN FOIL
Veggie options: cherry tomatoes, carrot chunks, green beans, bell peppers, zucchini, asparagus or onions (green, yellow or red).
Stick a meat thermometer into the center of the chicken breast to determine doneness. Internal temp should read at least 165 degrees F.
Potatoes can be added to foil packets, but cooking time should be increased by 5 minutes.
This is a great meal to make for lazy summer nights on the back deck or camping.
Use boneless skinless chicken breasts for this recipe.
There's no need to flip the packet, as the foil will trap in heat and steam ensuring the chicken gets fully cooked.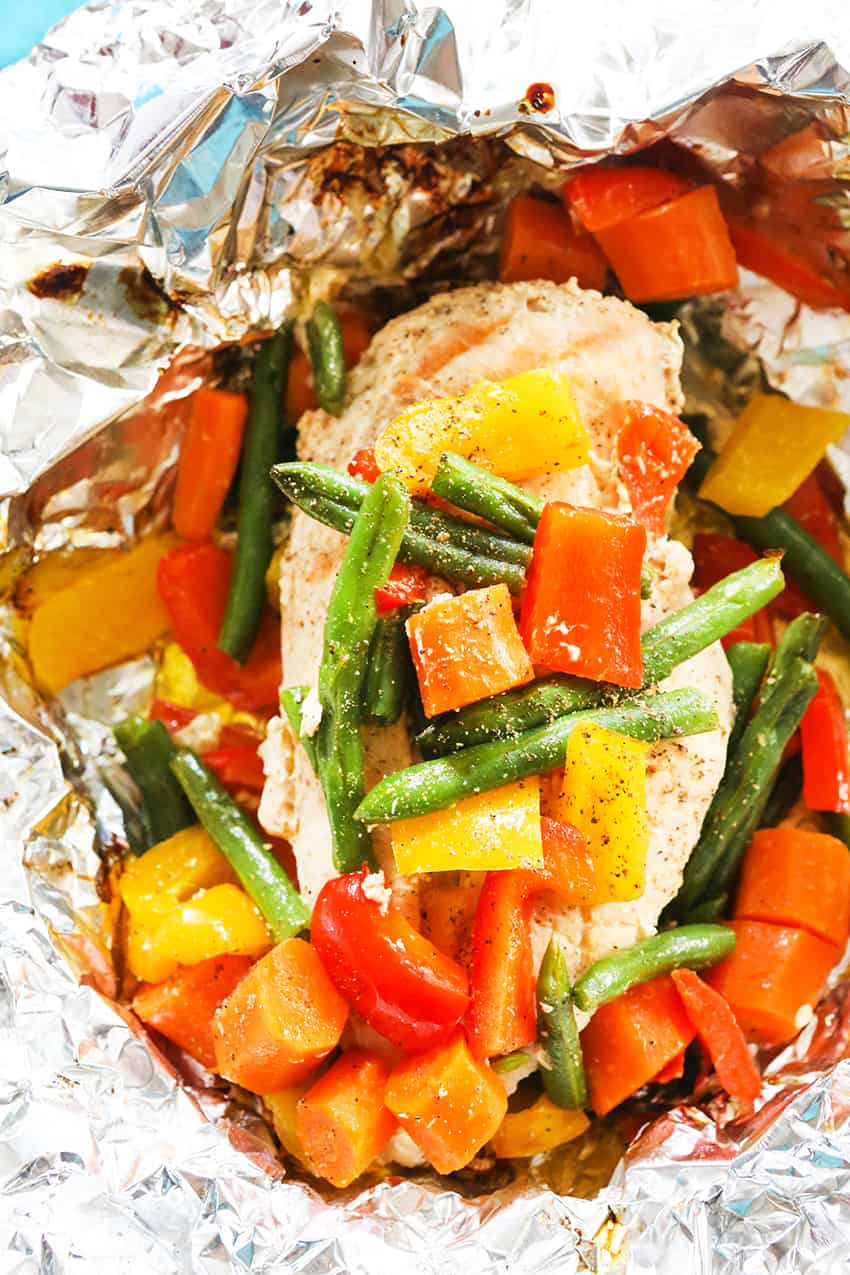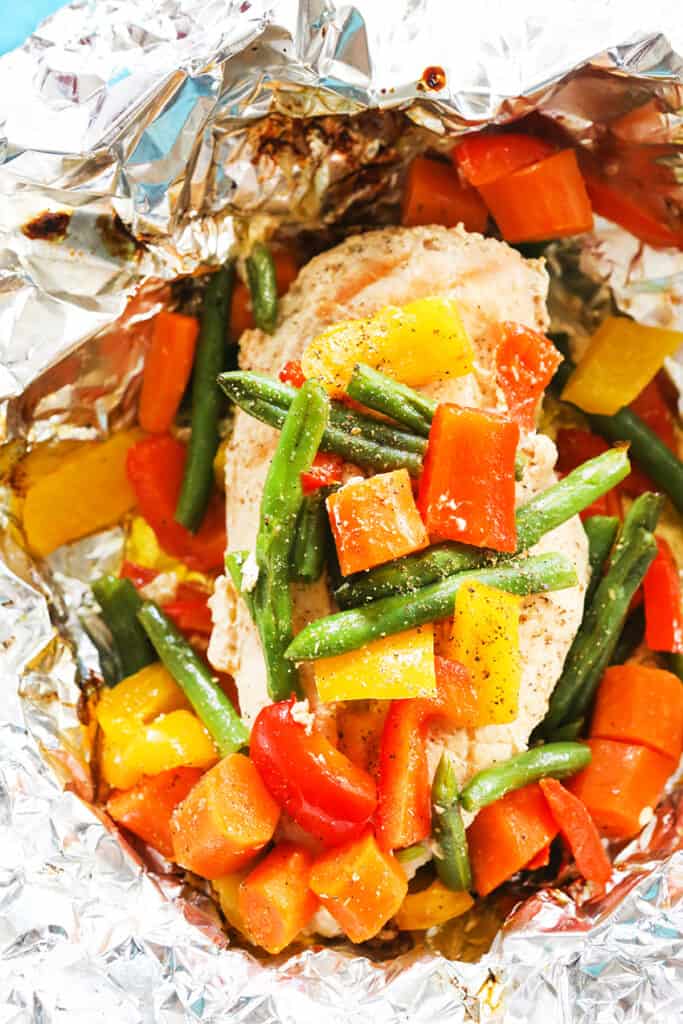 HOW MANY CALORIES IN A CHICKEN BREAST
There are approximately 90 calories in one chicken breast.
HOW MUCH PROTEIN IN CHICKEN BREAST
There are approximately 16 grams of protein in one chicken breast.
HOW MANY CARBS IN CHICKEN BREAST
There are 0 grams of carbohydrates in one chicken breast.
USES FOR CHICKEN MEAT
If you have leftover chicken after making these foil packets, consider using the cooked meat in any of the following ways: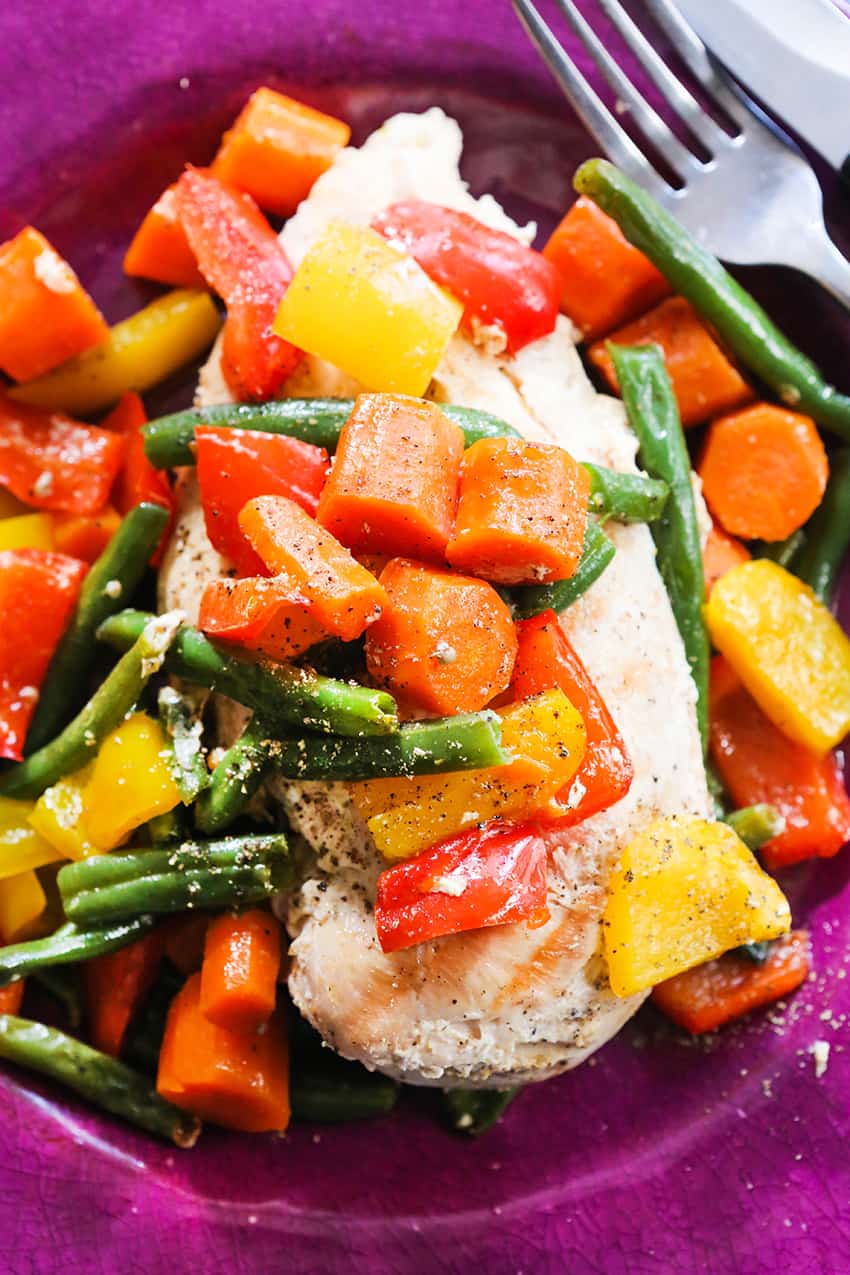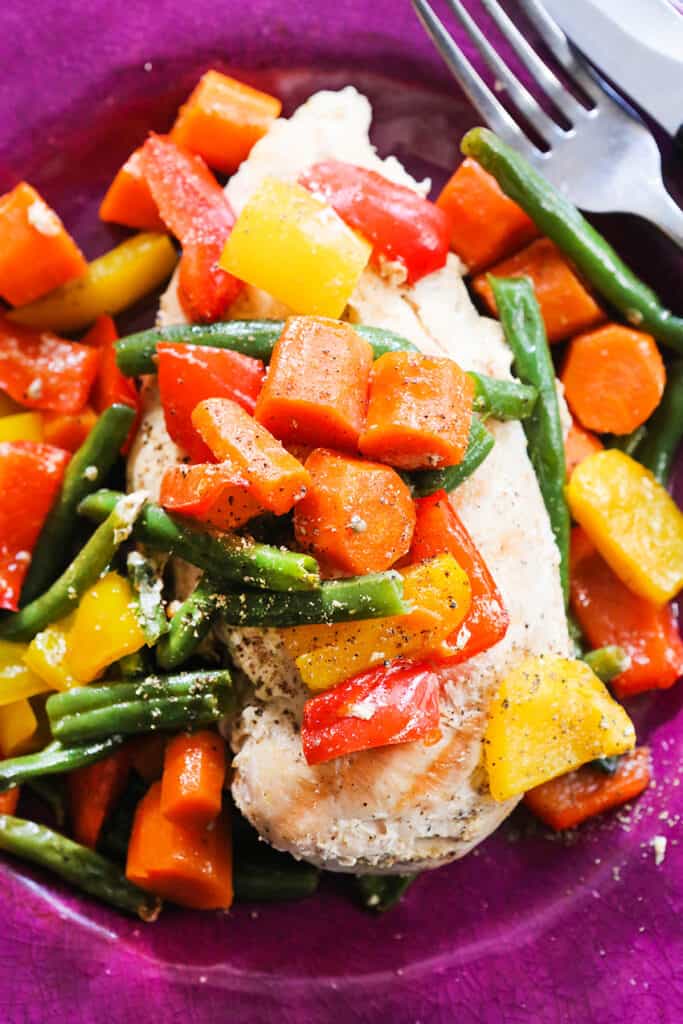 OTHER DELICIOUS CHICKEN RECIPES
I purchase bulk chicken packs at Costco – both chicken breasts and thighs work. Here are some great ways to put that chicken to use.